Amongst the sea of remarkable cars on display around Wrocław Stadium for Ultrace 2023, one machine stood tall, commanding attention from every angle. Wataru Kato's own LB Super Silhouette Works ER34 Nissan Skyline.
Kato-san broke the internet with his Liberty Walk Skyline a couple of years back, and it certainly broke necks at Ultrace. Everyone wanted a closer look. With a crowd constantly milling around the R34, it was the hardest car to take a clean photo of during the show. But it wasn't the only Skyline in attendance…
In fact, there was such a selection of Skylines – from R31s all the way through to R34s – and R35s, even though they don't technically count – I thought it would be interesting to dedicate our final event coverage post from Ultrace 2023 to Nissan's finest.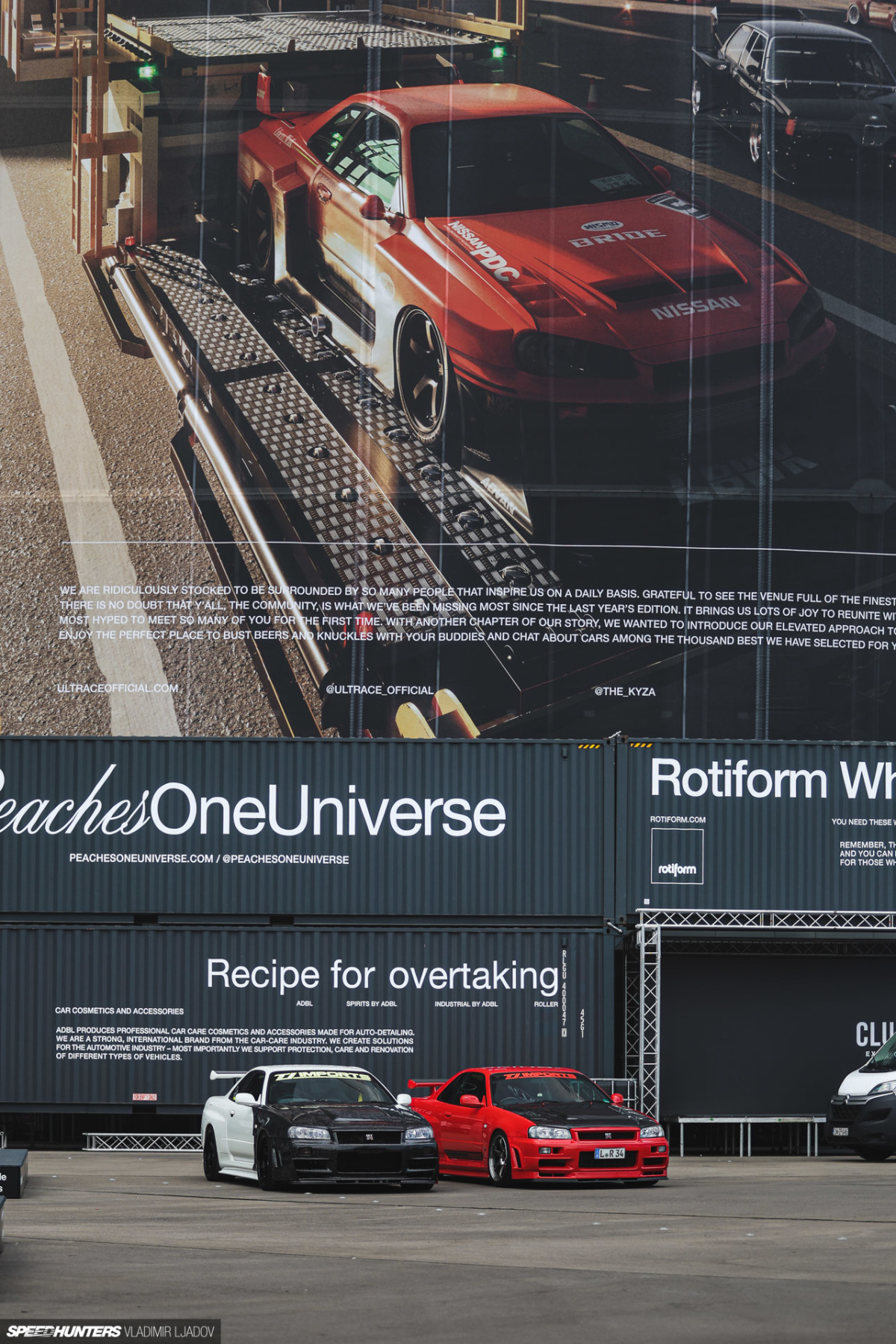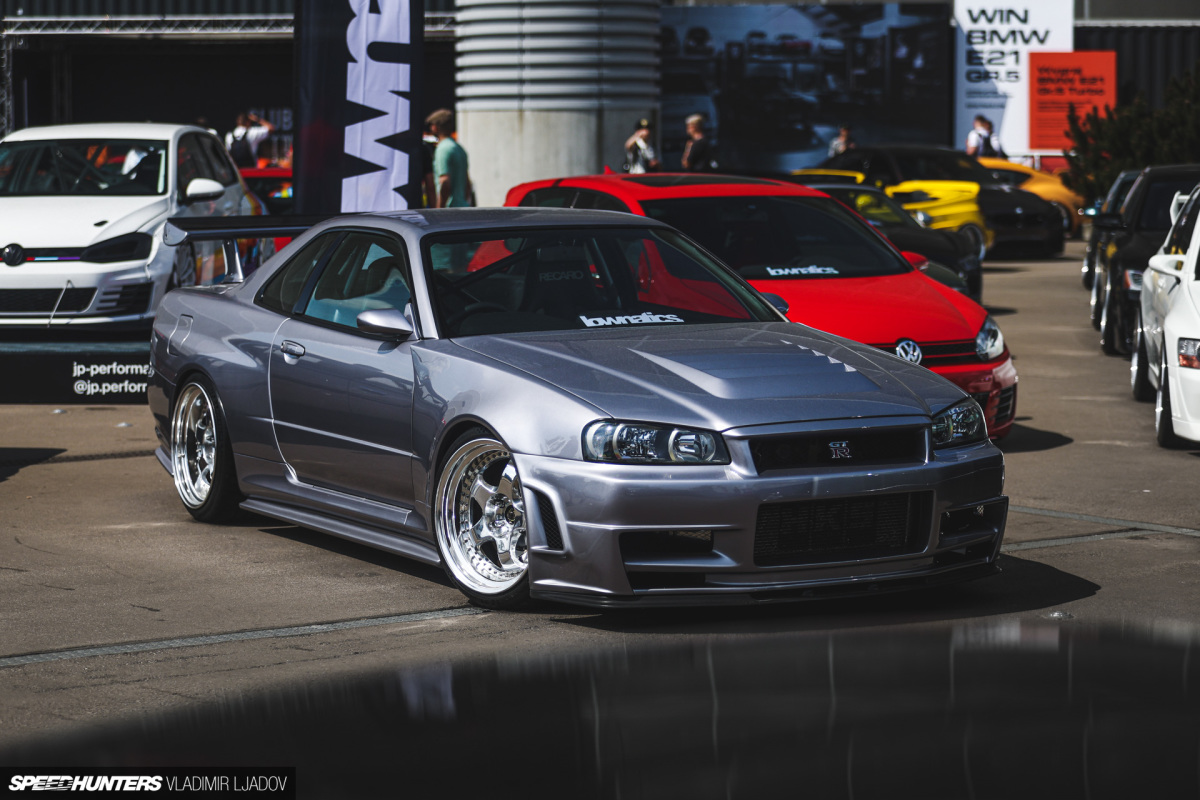 From old school cars on classic small wheels to more modern variants on the cutting edge of stance style, Ultrace had it all.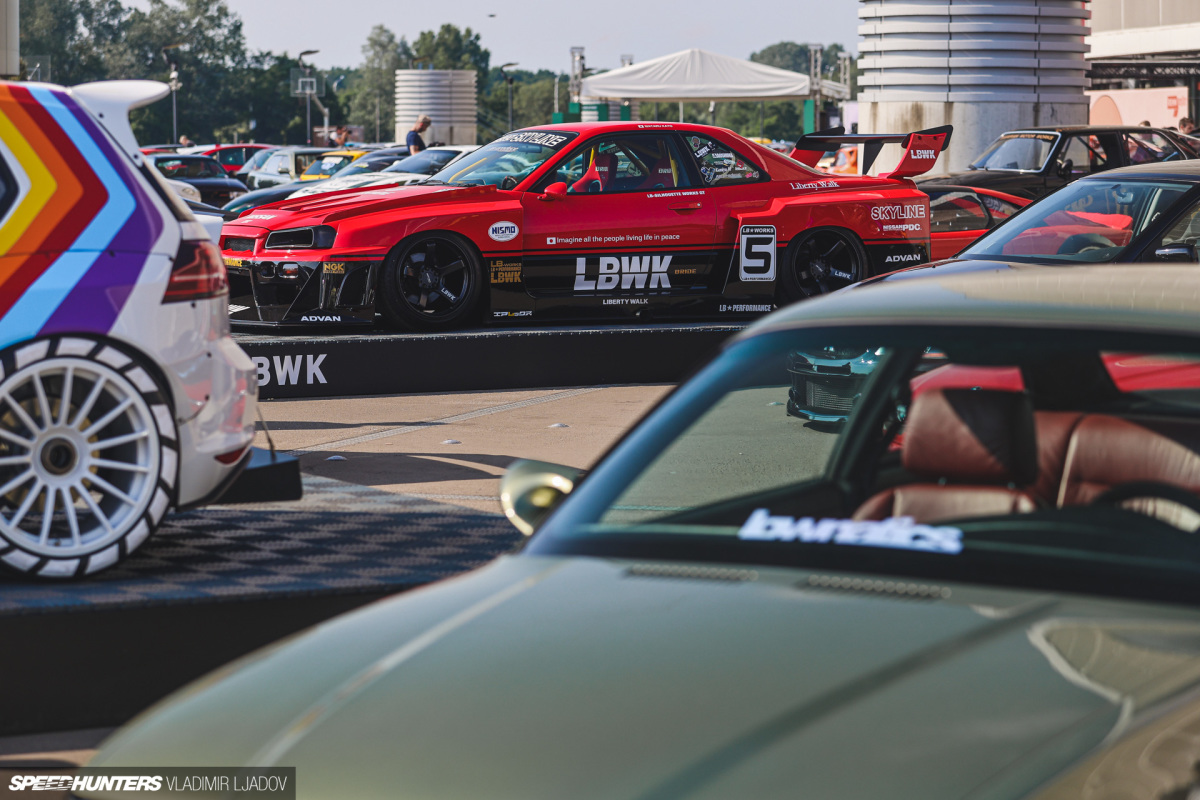 The LB Super Silhouette Works R34 Skyline, as inspired by Masahiro Hasemi's iconic KDR30 race car from 1983, showcased Liberty Walk's daring love for overfender conversions.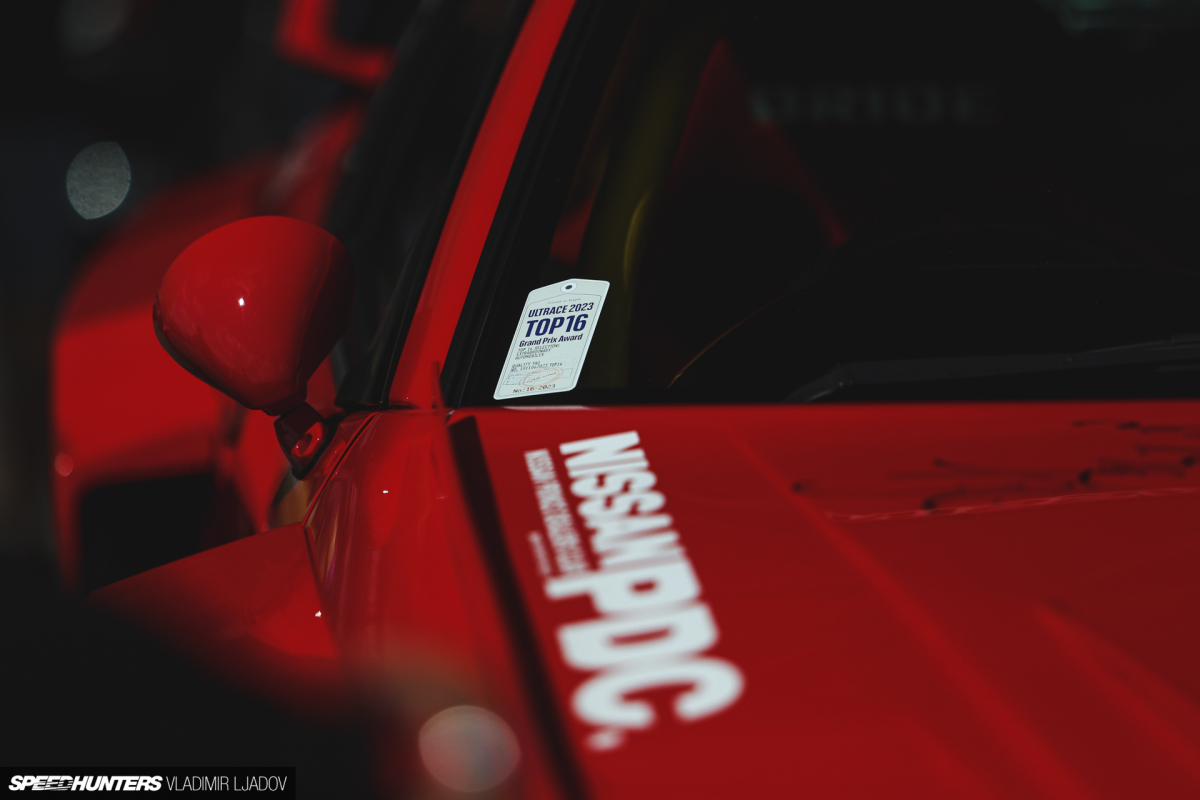 The retrofitted engine – a stroked 3.1-liter L28 – provides the Skyline with both power and a vintage touch. Its aggressive exterior features boxy fenders, Yokohama Advan Racing GT wheels, and a multi-level wing similar to the one used on the Super Silhouette KDR30 in period.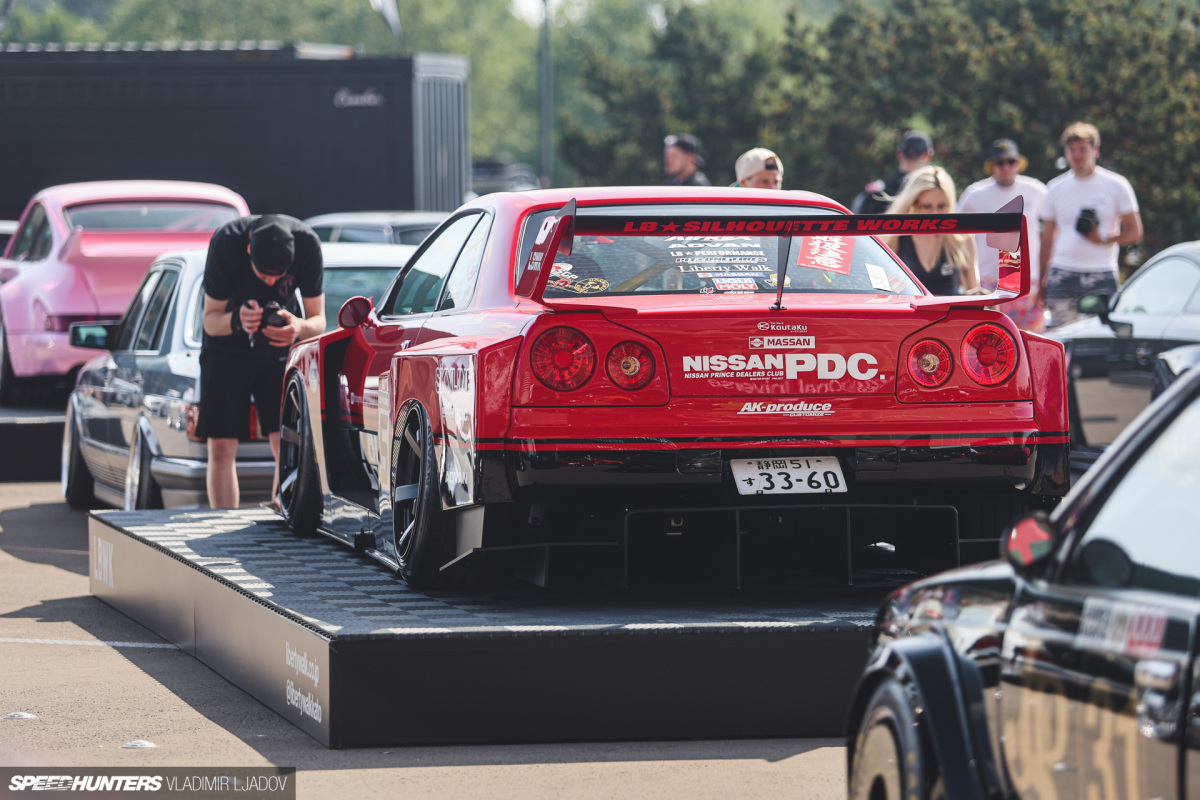 Seeing this car in person made it impossible to ignore the significance of the Nissan Skyline legacy. Even though European enthusiasts have never had anything like the US's 25-year import rule to contend with, the R34 has remained mostly a poster car.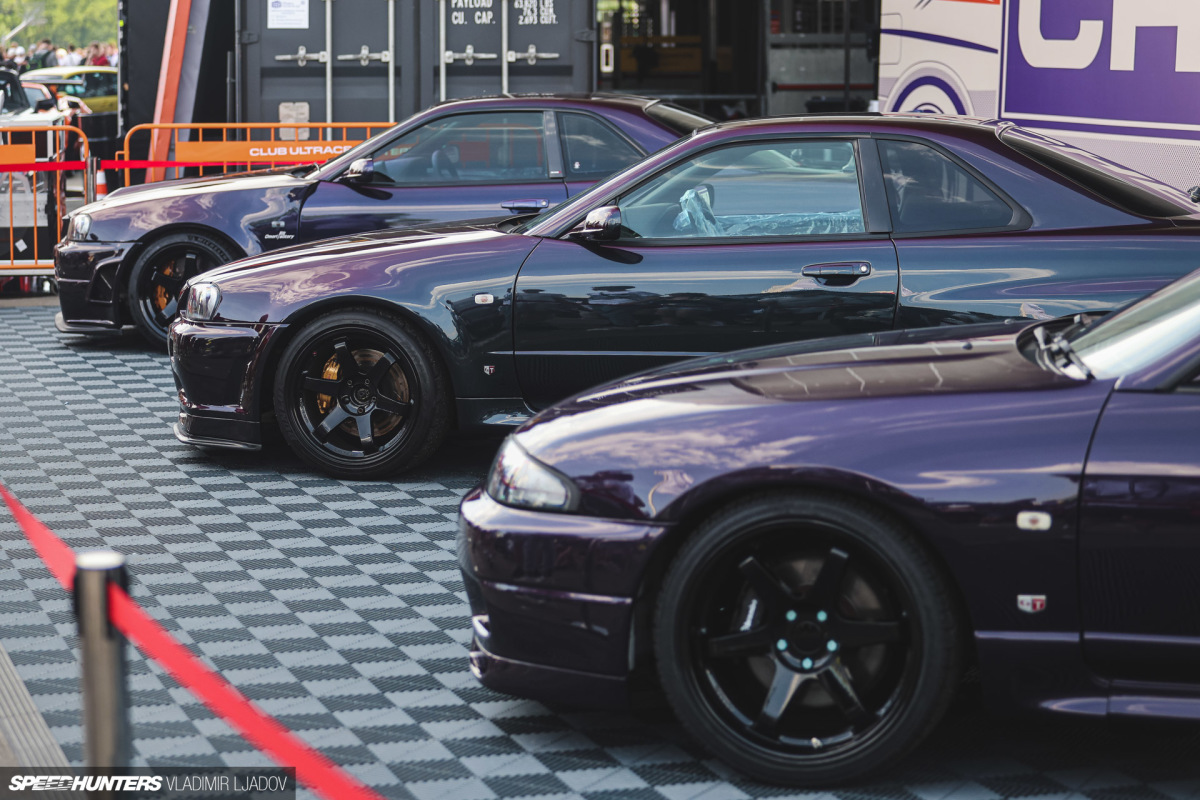 If Kato-san's car is a flush, this trio might just be a full house. Chromecars from Germany brought a V·Spec lineup for their stand – two R34 GT-Rs and an R33 GT-R, all three in Midnight Purple variants.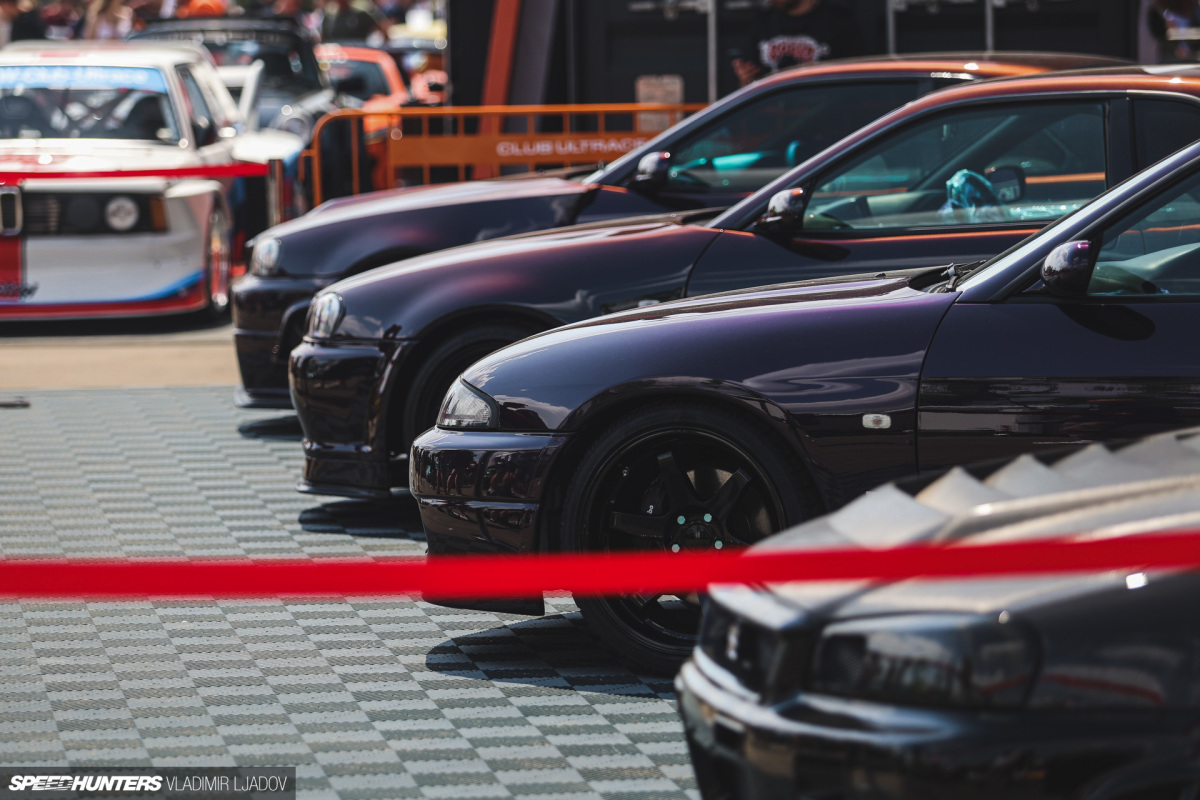 R34 #1 is one of the very first CRS (Clubman Race Spec) builds performed by Nismo Omori factory, and it sports every Nismo part imaginable. R34 #2 sitting alongside is mostly stock with a mere 30,000km on the clock, and one of only 282 units in its specification.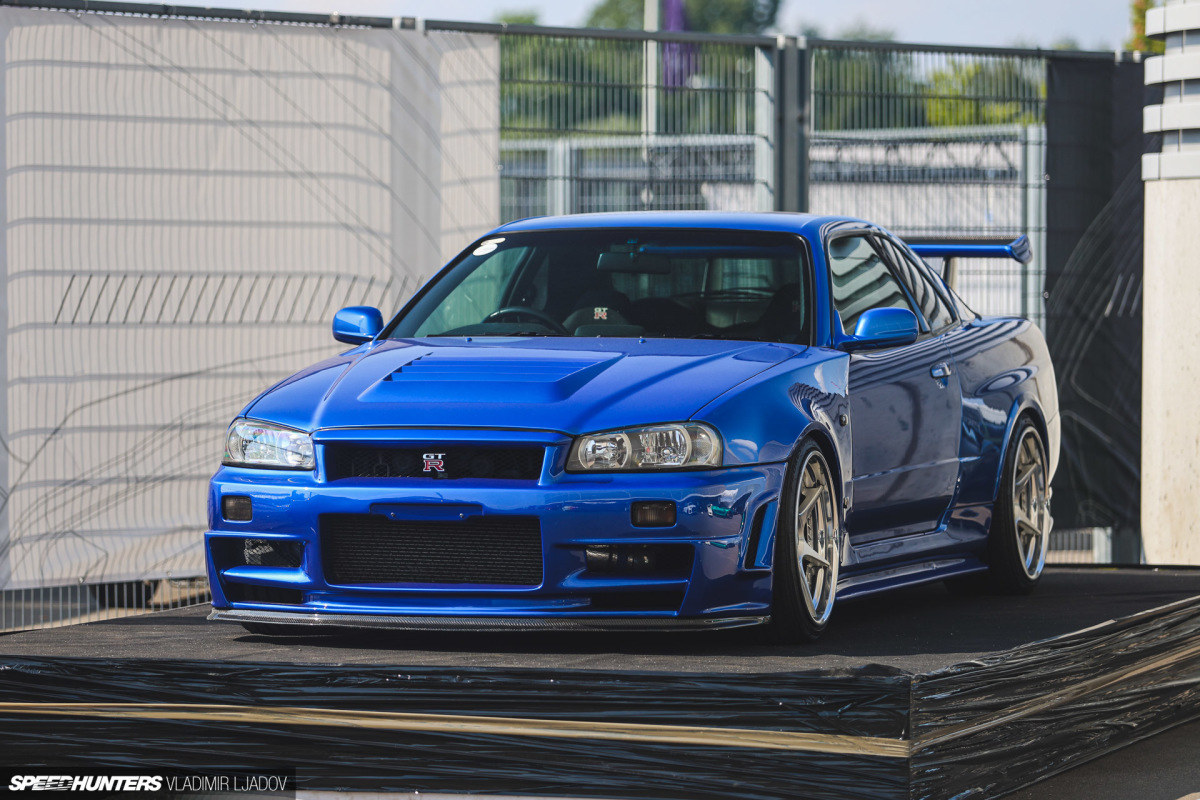 Each Skyline model at Ultrace 2023 had its own distinct charm. I noticed that most R34s were modified OEM+, while the older cars had more customization.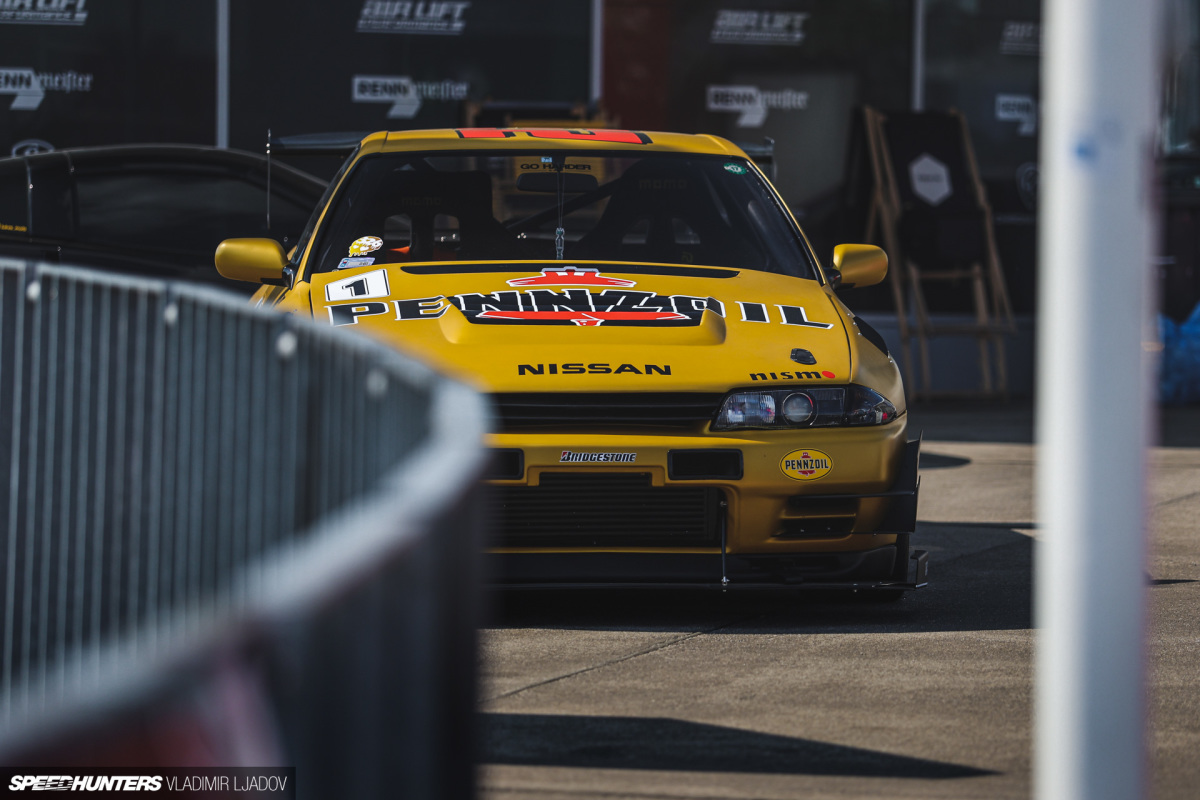 This time attack R32 Skyline GTS-t featuring a Toyota 1.5JZ swap (1JZ head, 2JZ block) is a great example. The R32's boxy silhouette paired with a Pennzoil livery evoked a sense of nostalgia; a reminder of the era when the Skyline became an automotive legend.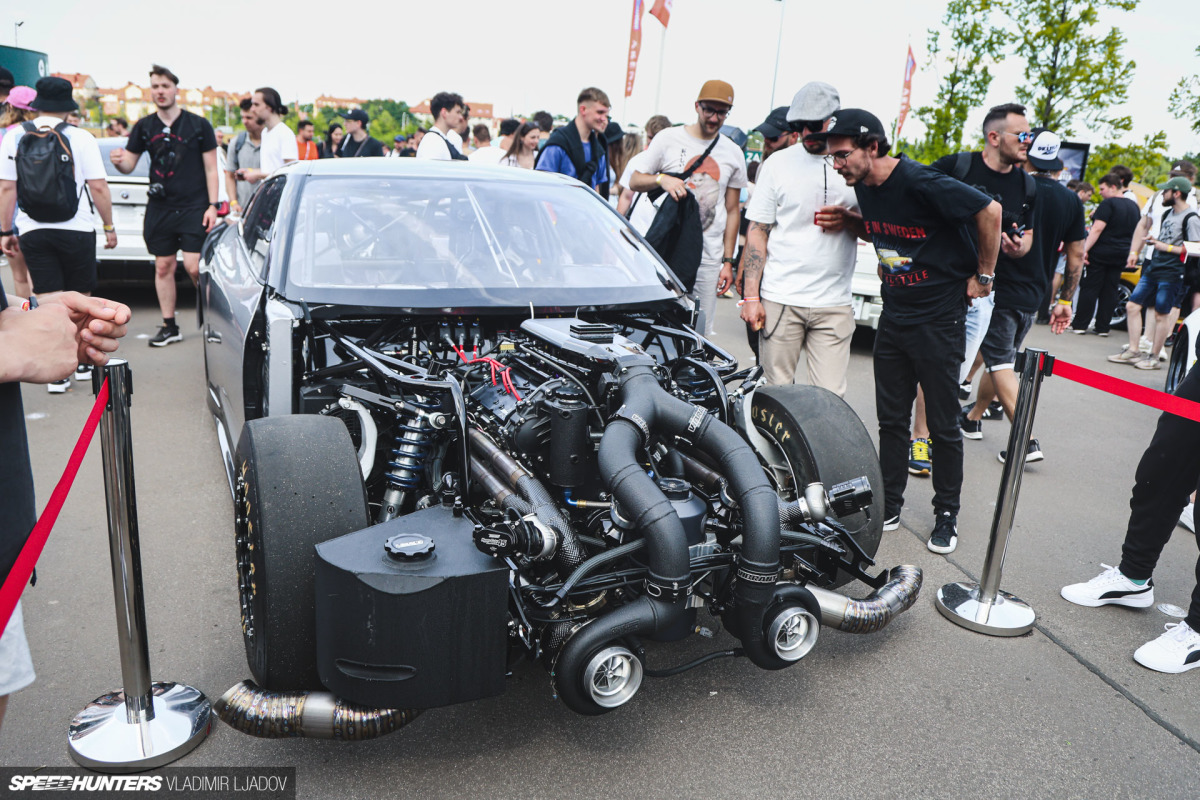 We all know how well the R35 GT-R responds to simple bolt-on upgrades, but Ultrace 2023 also showed us the more extreme end of things.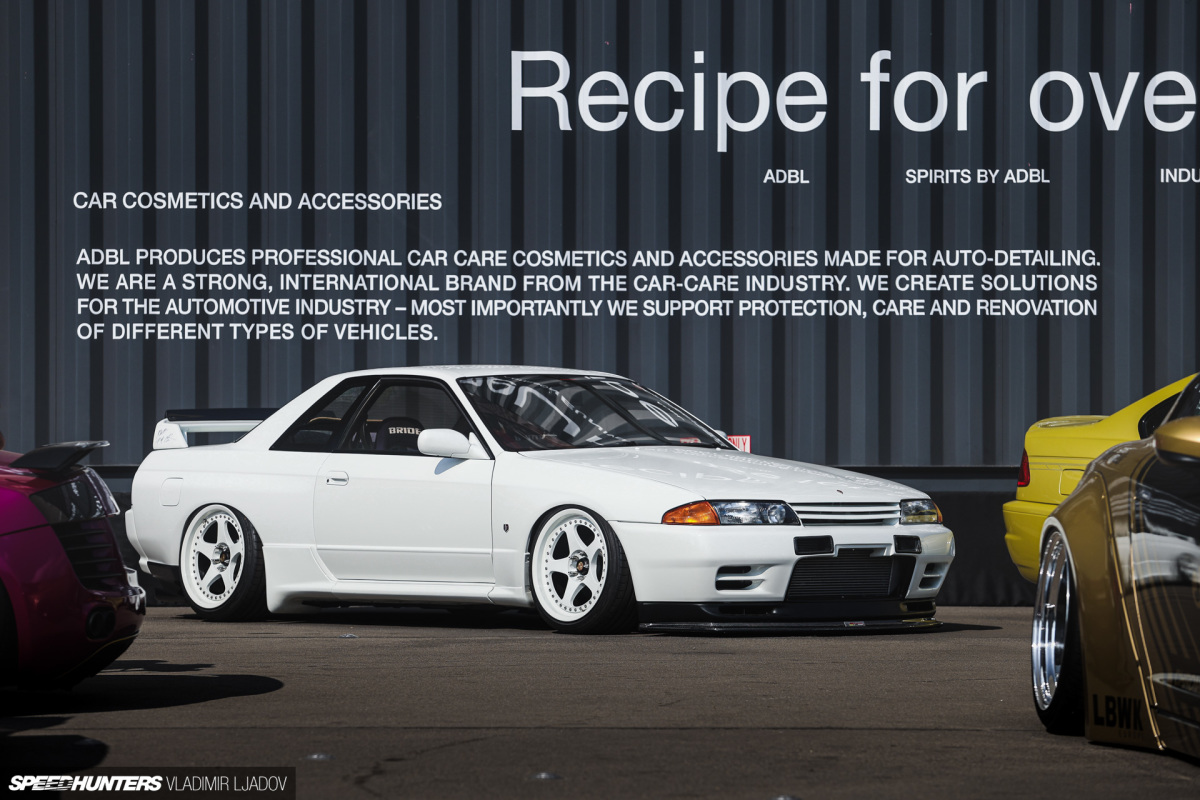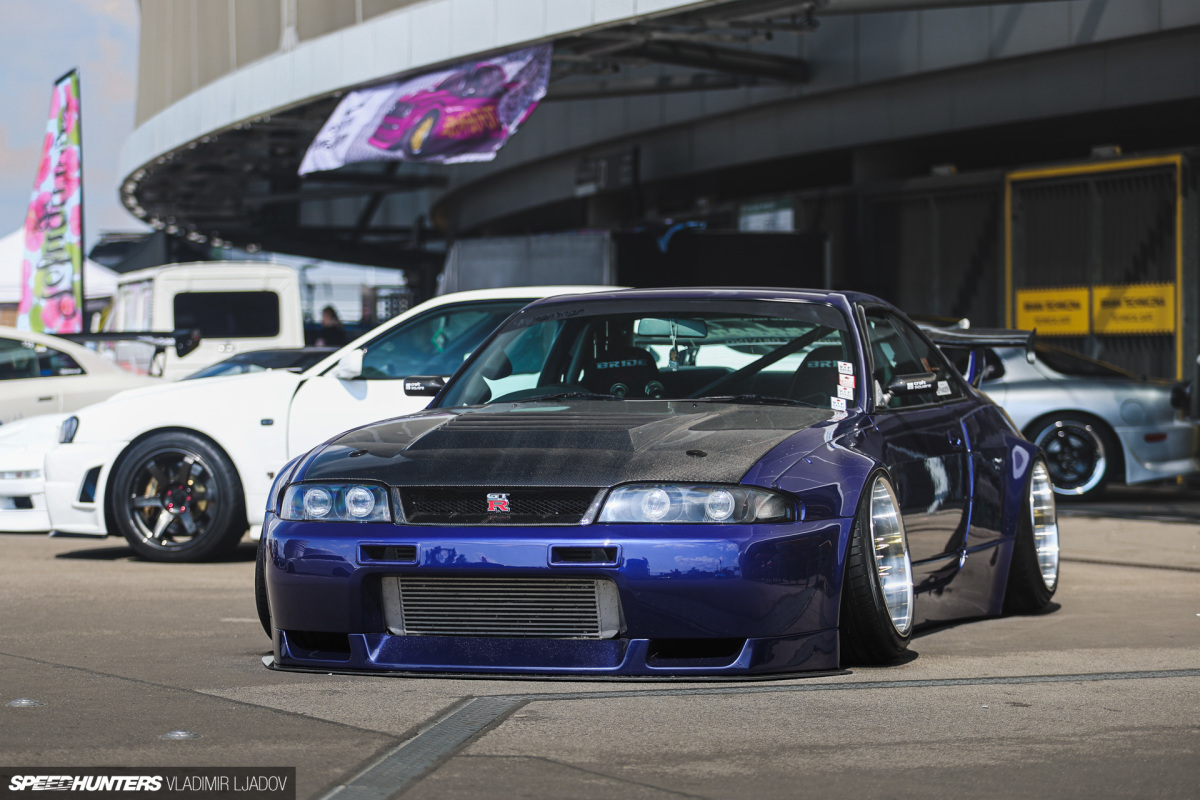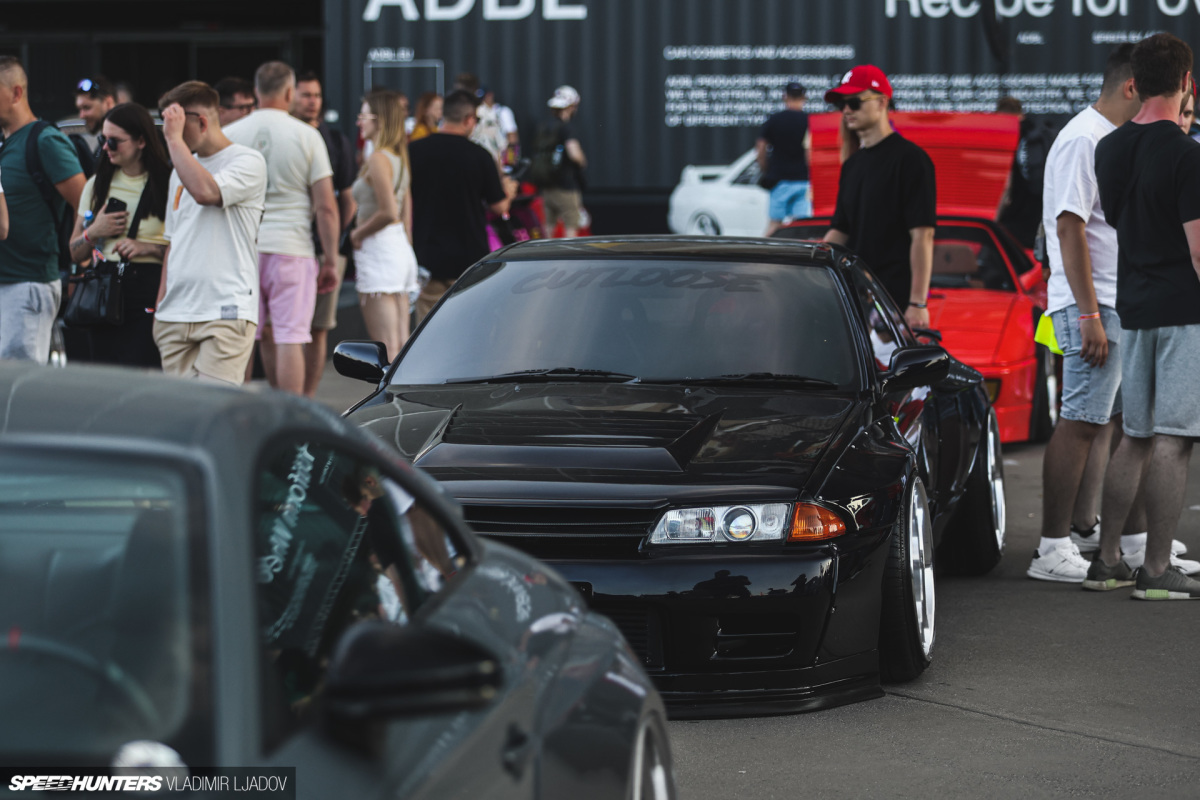 Having Kato-san and his ER34 in attendance at Ultrace definitely enticed a few European Skyline owners out to the event, and I don't think anyone was upset about that.
That's it for our Ultrace 2023 event coverage, but stayed tuned for a few spotlights.
Vladimir Ljadov
Instagram: wheelsbywovka
because@wheelsbywovka.com
www.wheelsbywovka.com