There has been a lot of hype around the future of "Air Taxis" for many decades, perhaps partly due to the visions portrayed in futuristic cartoons like The Jetsons and movies like The Fifth Element. However flying cars face some big problems which may stop them getting off the ground, in any meaningful way at least.
In a recent publication from RMIT titled "City buildings could blow air taxi future off course", lead researcher and aerospace engineer, Dr Abdulghani Mohamed, who's studied wind gust dynamics for over a decade, says wind gusts from city buildings need to be adequately addressed by regulation in Australia and overseas before we fill our city skies with air taxis and other drones.
Mohamed says low-flying aircraft are at risk from wind gusts because they land and take off at low speed. RMIT research has revealed sudden wind gusts can pose significant safety challenges for air taxis and drones in under a second.
As a result, air taxis and drones will need more power for landing or taking off in cities compared with an airport or an open space.
"These aircraft need powerful motors that can rapidly change the thrust generated by the propellers to rapidly force the vehicle back on-course, a process which requires more energy," said Mohamed, from RMIT's school of engineering.
RMIT says regulations for Advanced Air Mobility (AAM) aircraft, such as future air taxis, are being compiled around the world, including the US and Europe. The RMIT team emphasises that weather frameworks need to be incorporated to ensure that air taxis are safe and reliable.
"Regulations and certification need to specifically address safe operation when traversing building flow fields," Mohamed said.
According to RMIT, site-specific wind simulations and measurements are essential to identify hazardous regions.
"As we determine the location of vertiports – where these vehicles will take off and land – we also need to determine hazardous regions to avoid. This will enhance safety and reduce interruption of a fleet due to wind conditions," Mohamed said.
"In Australia, it is not clear yet whether this falls under CASA's jurisdiction or the Bureau of Meteorology, however, air taxis will need to be provided with weather information at much higher resolution and faster rates than currently possible. This is important for flight planning.
"The margin of error will be much lower than at airports, where large aircraft can tolerate much stronger gusts. We won't have that flexibility with air taxis in cities."
Are air taxis the future of transport or just pie in the sky?
It's unlikely that air taxis will be used in any great volume in future. Can you imagine thousands of them buzzing overhead in cities? The noise would be much worse than current traffic.
Instead of going up with traffic, it makes more sense to go down. Electric vehicles with no exhaust fumes open up new possibilities for tunnels. The Boring Company is revolutionising tunnelling technology by dramatically reducing costs and increasing tunnelling speeds.
Tesla has driven a Model 3 through a Boring Company test tunnel at speeds of almost 200 km/hr. Can you imagine a network of such tunnels crisscrossing the city with high speed fully autonomous vehicles? Who would want to sit in soul destroying traffic on the surface when you could drop down into a tunnel and practically teleport across the city.
High speed, autonomous electric vehicles running out of sight and silent underground would be a much better transport option for our cities than air taxis.
The Vegas Loop, the first of such projects, has already been built by The Boring Company in Las Vegas.
It's been such a success The Boring Company recently received approval to extend the network.
"The Vegas Loop will be expanding its reach once again following a 6-0 vote during Tuesday's Las Vegas planning commission meeting in favor of the company updating their route to include more track throughout Las Vegas city limits." said the Las Vegas Sun last week.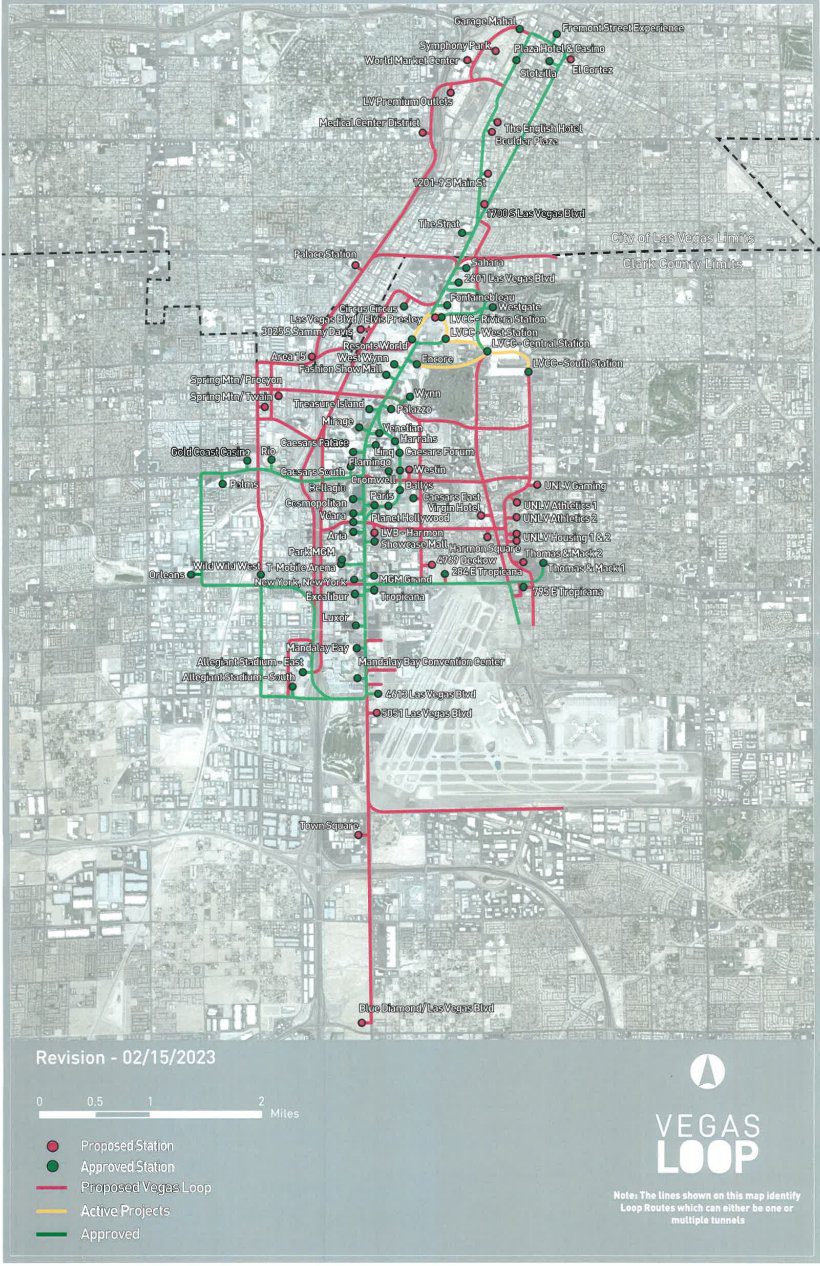 Moving traffic underground also frees up space on the surface which can be converted into green spaces and redesigned for active and public transport rather than cars.
And best of all, there are no pesky wind gusts underground.

Daniel Bleakley is a clean technology researcher and advocate with a background in engineering and business. He has a strong interest in electric vehicles, renewable energy, manufacturing and public policy.