BYD has achieved a major milestone for the Australian market with the shipment of the 10,000th Atto 3 electric SUV.
The news comes only a day after the company showcased 750 new Atto 3s in Victoria just days after it was revealed that the Victorian government had slammed shut the subsidy scheme. 
Another 2,000 have now been allocated to the state to help more drivers to make the switch to an EV like the Atto 3. 
In 2023, 4,664 BYD Atto 3 were sold in Australia, and that growth has continued into 2023, with the May figure reaching  1,448 sales, according to data from FCAI.
As of the end of May, 6,777 Atto 3s had been sold since the first deliveries began in July last year. The new shipments mentioned above take the total to more than 10,000.
With the Atto 3 presenting good value and being the most affordable ground-up EV in 2022, it has gained quite a following. 
Many of The Driven's readers proudly own and drive an Atto 3 and some have been doing long journeys, including Sarah White, aka Atto Gal, who took her BYD Atto 3 from Perth to Sydney and back.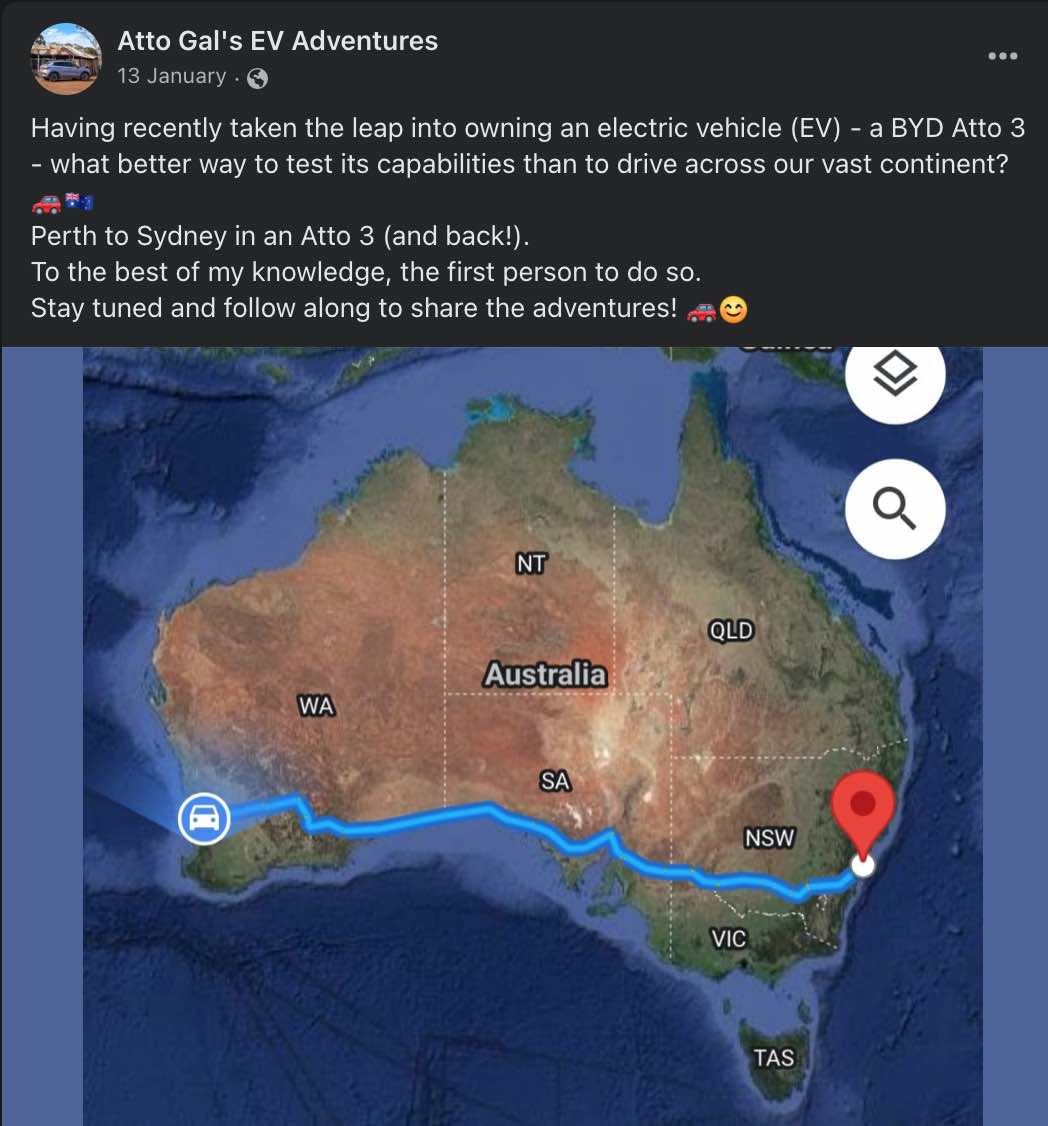 In 2022, the supply of the car had been tight, as was the case with most EV brands. With conditions improving and production ramping up, the wait times to get behind the wheel of an Atto 3 have come right down.
At the time of writing this article, an Atto 3 is available within a couple of weeks. 
The BYD Atto 3 comes with two variants. One is the Standard variant with a 50.1 kWh Blade battery pack that can deliver up to 400 km of range.
A long-range Extended version is also on offer that comes equipped with a larger 60.4 kWh battery pack with a 480 km of range.
Apart from Tesla, very few companies in the country have managed to get the traction BYD has since announcing and launching the Atto 3 in early 2022.
Australia has traditionally been a difficult market for car companies to launch products that customers love. Many have come and gone in the ICE age, such as Opel who in recent years attempted to launch here but never gained traction.
For BYD, the journey into the Australian market hasn't been easy but building over 10,000 EVs for local drivers in just over 12 months, it's shown other global EV brands that it can be done. 
Australians want affordable EVs and with the BYD Dolphin launch only around the corner, thousands more EVs will be heading towards our shores in the coming months.

Riz is the founder of carloop based in Melbourne, specialising in Australian EV data, insight reports and trends. He is a mechanical engineer who spent the first 7 years of his career building transport infrastructure before starting carloop. He has a passion for cars, particularly EVs and wants to help reduce transport emissions in Australia. He currently drives a red Tesla Model 3.