Making a car 'show ready' is rarely a fun thing to do, even for the most die-hard and experienced builder.
No matter the end result, there will almost certainly be complications, setbacks and unexpected little surprises which will have you questioning your very existence. Or at least questioning why you chose cars as your hobby. I mean, what's wrong with stamp collecting?
I'm no exception to this. My friend Josh Spratt messaged me on Monday, asking if I had any free time during the week to help get his Audi TT RS ready for the 2023 Players Classic show this weekend. The catch? Josh's Audi was completely standard at the time of his phone call.
Not one to shy away from a challenge, I was happy to accept and see what we could do to transform the car into a real head-turner.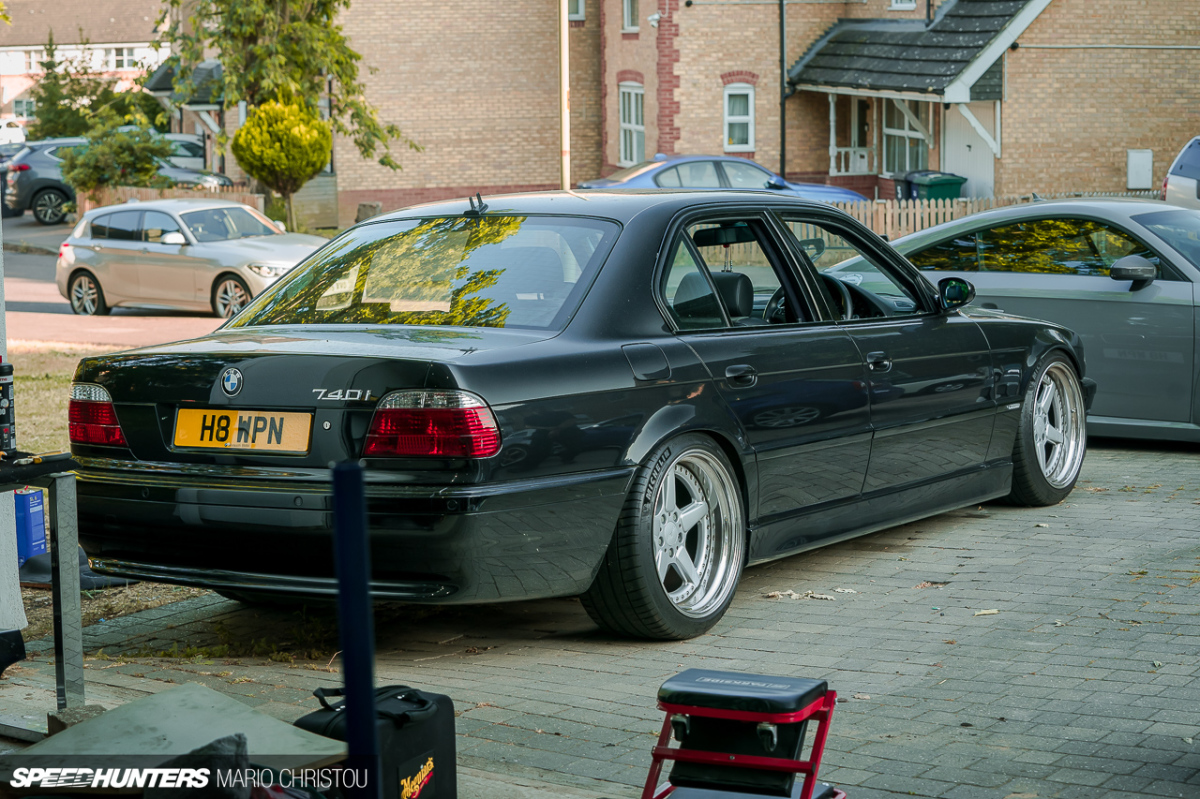 At the same time, my own preparations were in full swing on my BMW 740i. The rear parcel shelf, blind, and A, B and C-pillars were removed for trimming in order to match the new headliner I'd just had reupholstered in charcoal Alcantara.
The deadline was set, so we got to work.
On Tuesday, Josh fitted an Air Lift Performance 3P kit in the car on his own driveway with a friend, so it was up to us to iron out any kinks. We also needed to build up a set of BBS LM wheels Josh had for the car, and then have them fitted with good tyres for the 400hp+ Audi.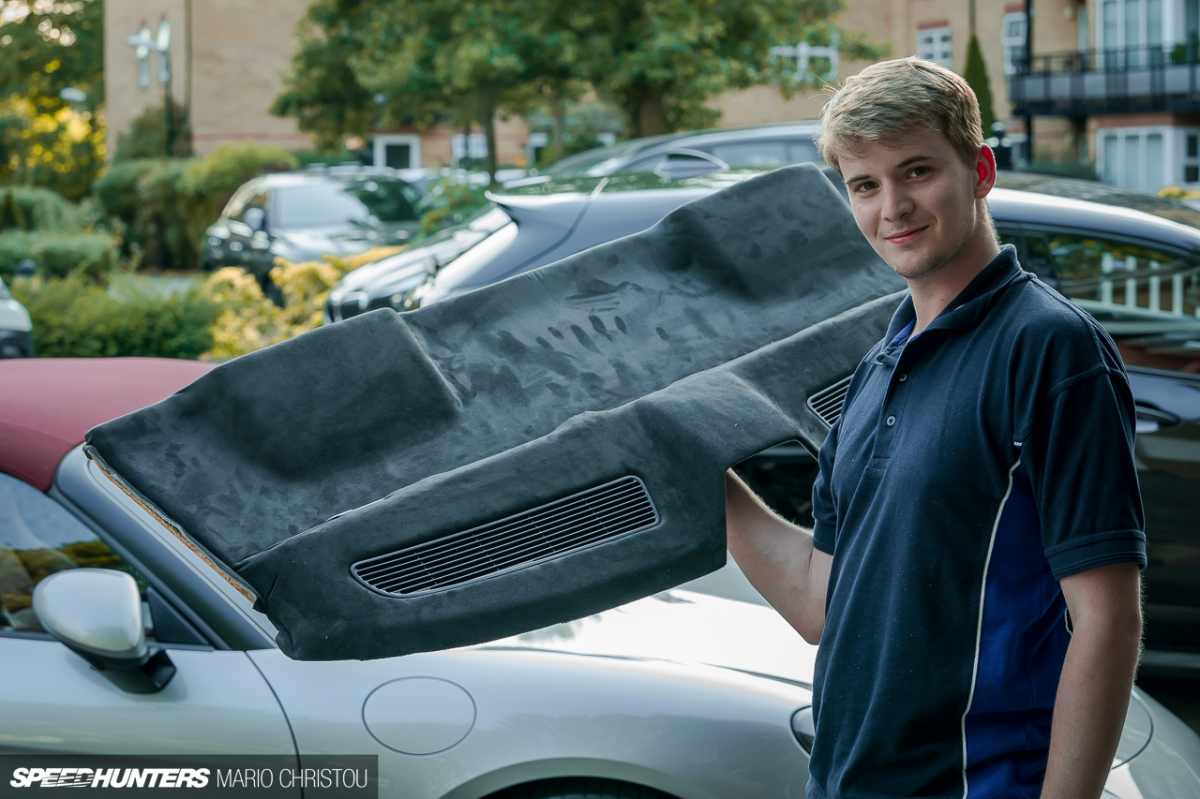 On Wednesday evening we chipped away at the Audi, while Luke Millington, the lad who did a fantastic job on my retrim, began piecing the E38's interior back together. Josh's wheels were finished up and sealed on Wednesday night, curing in time for the tyre fitting on Thursday.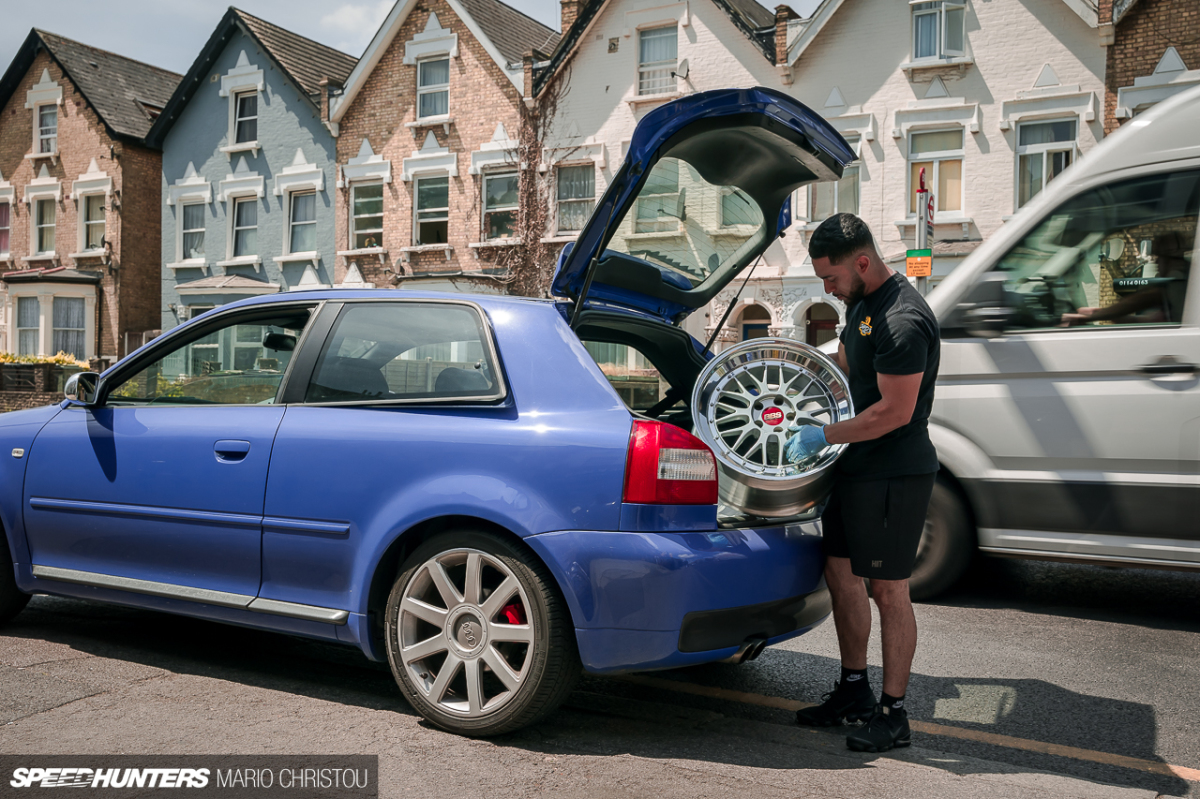 There aren't many tyre shops I trust with a set of delicate split-rims, but Sambo's Tyres is one of them. Careful, respectable, professional and always accommodating my last-minute, split-rim purchases.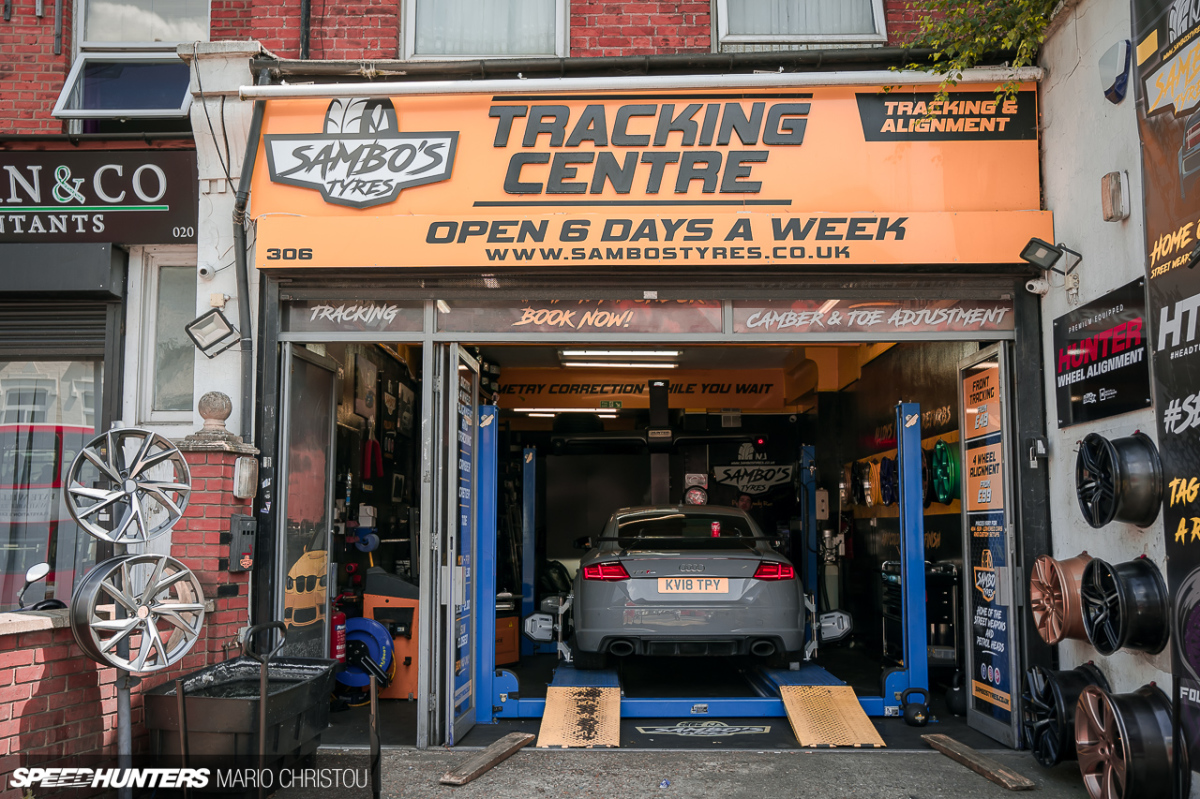 Not only did Sambo's fit the tyres well, but the guys were more than happy to slot the TT in for a four-wheel alignment after Josh's driveway air suspension install.
Wrapped in a set of Goodyear Eagle F1 Asymmetric 6s and loaded into the back of my new project – a 2003 Audi S3 in Nogaro Blue – the LMs were ready to go on the TT for their first proper 'test fit'.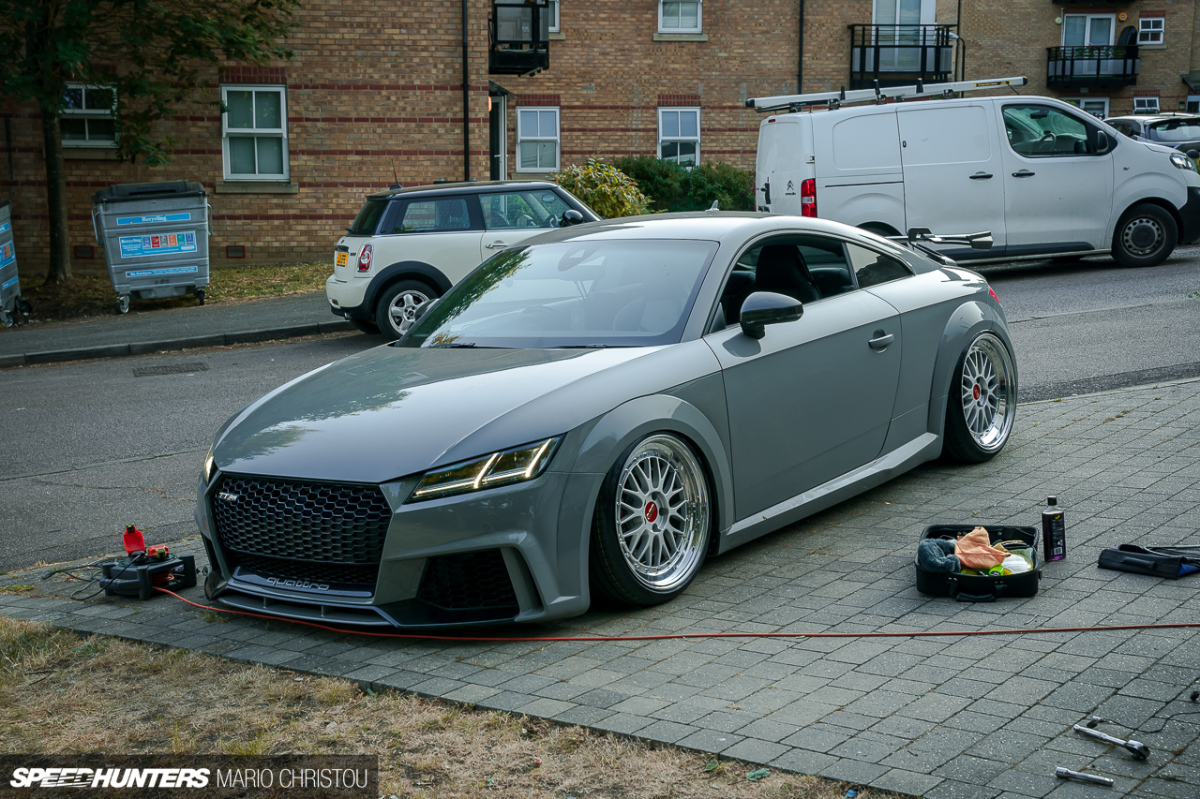 Thankfully, they fit like a glove.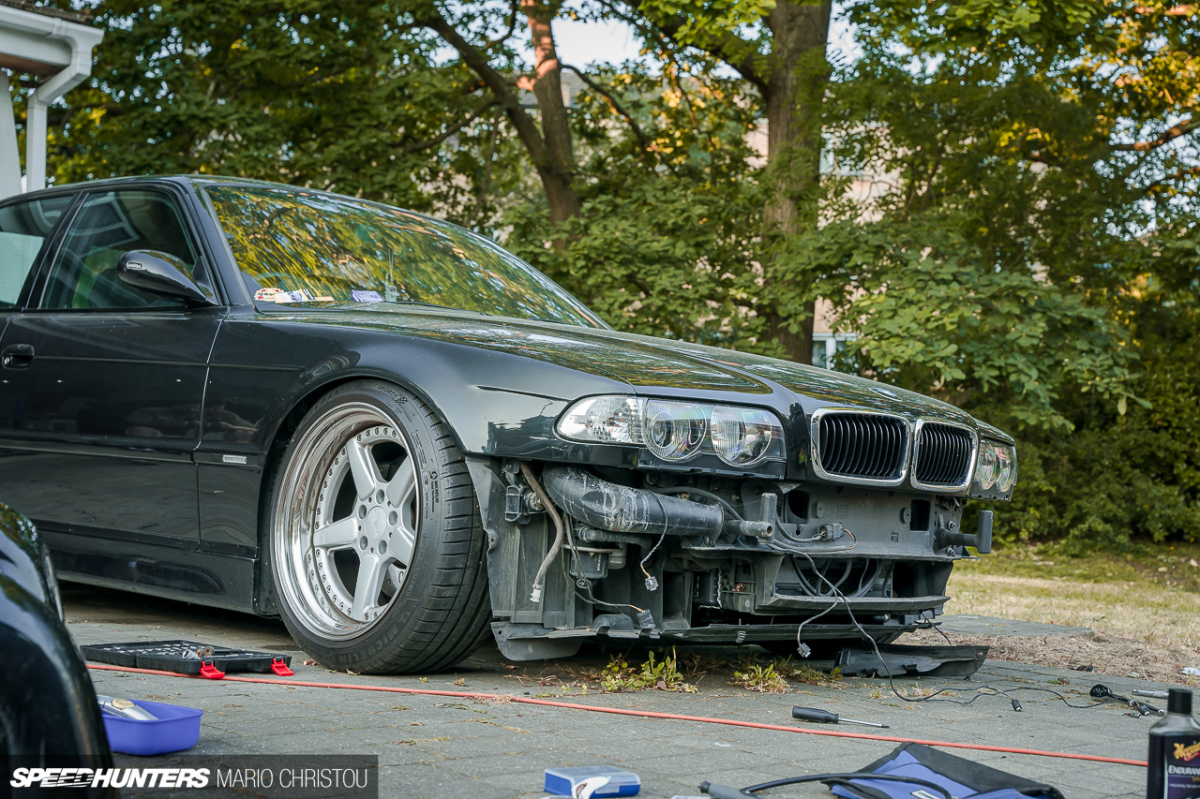 Meanwhile, my BMW was looking altogether less complete.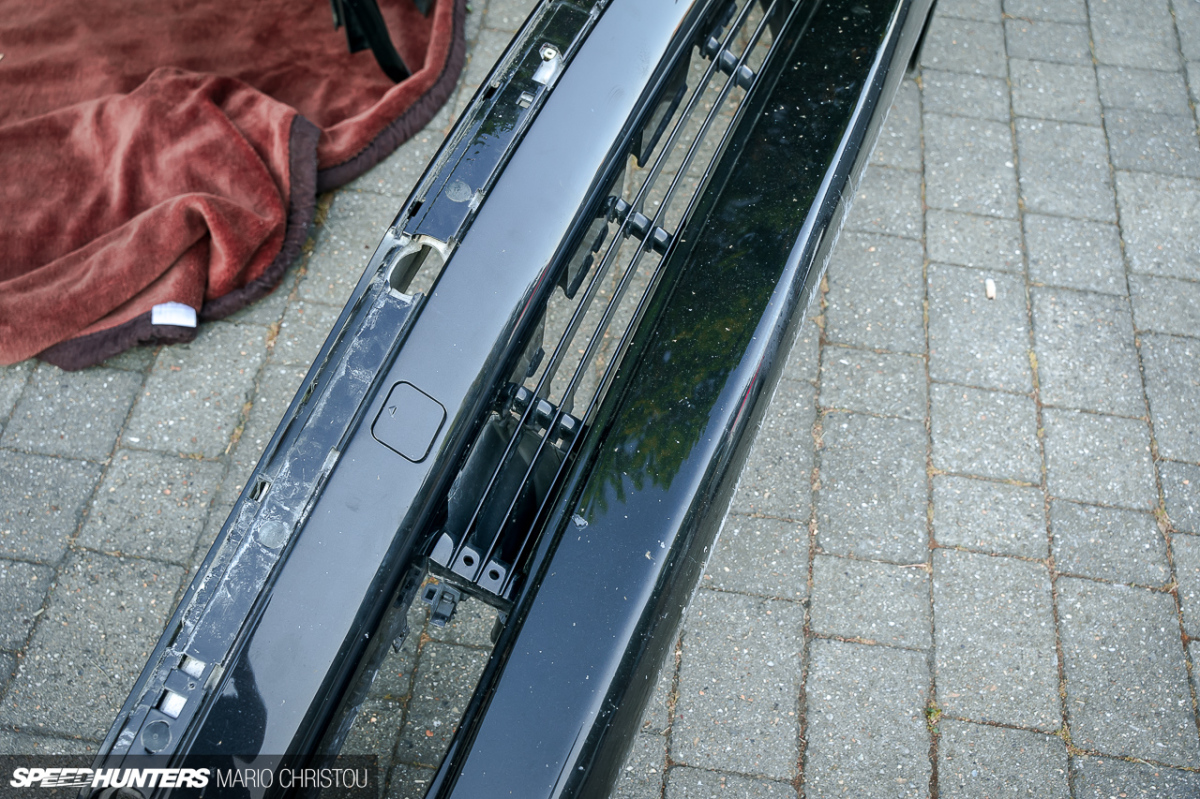 After an Autobahn-blasting, V-Maxed drive to Berlin last year with my friend Charlie and his fantastic Audi RS 4, the front end of my BMW was looking rather tired. You could call them stone chips, but what Charlie actually threw at my car on our continental drive could be likened to a mid-sized meteor shower.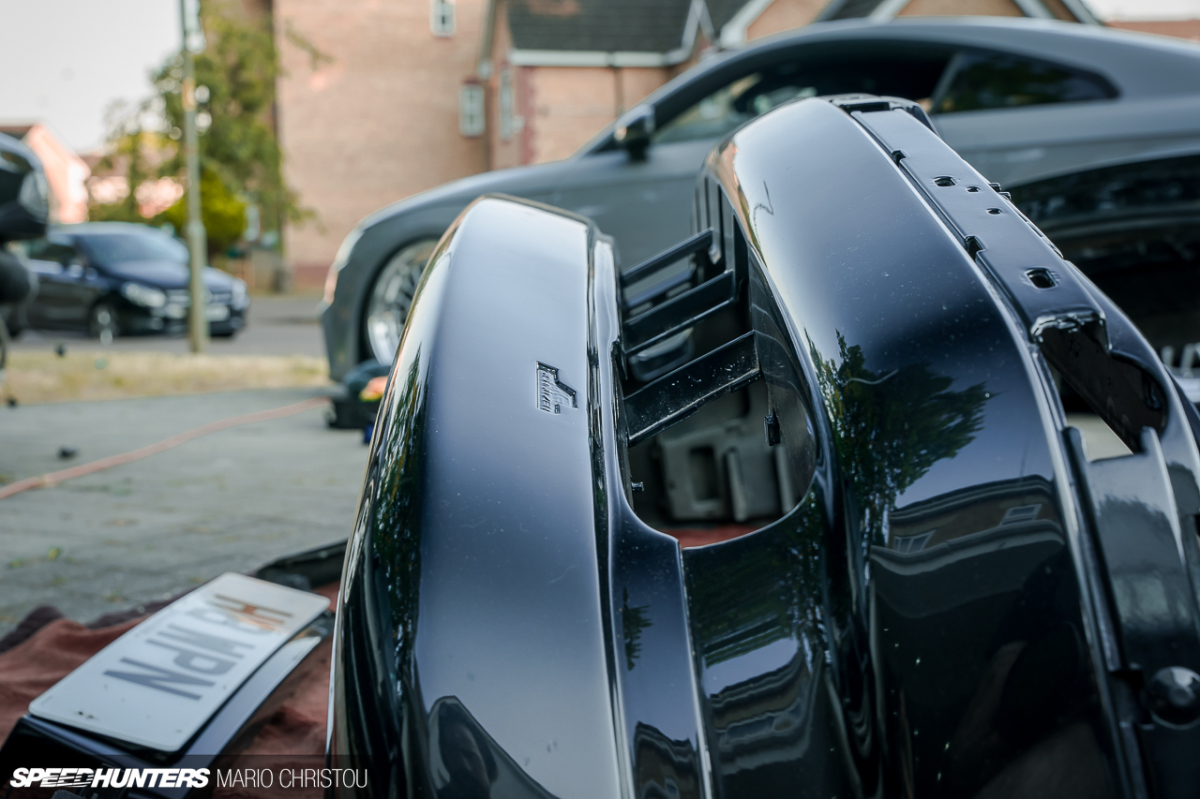 Being an enormous AC Schnitzer enthusiast and self-confessed rare parts buyer/hoarder, I've had an immaculate spare E38 AC Schnitzer front bumper/lip in my garage for a couple of years, and I decided that Players Classic this year would be the perfect reason to finally get it painted and fitted. The car would need to look tip-top for my personal favourite UK show, after all.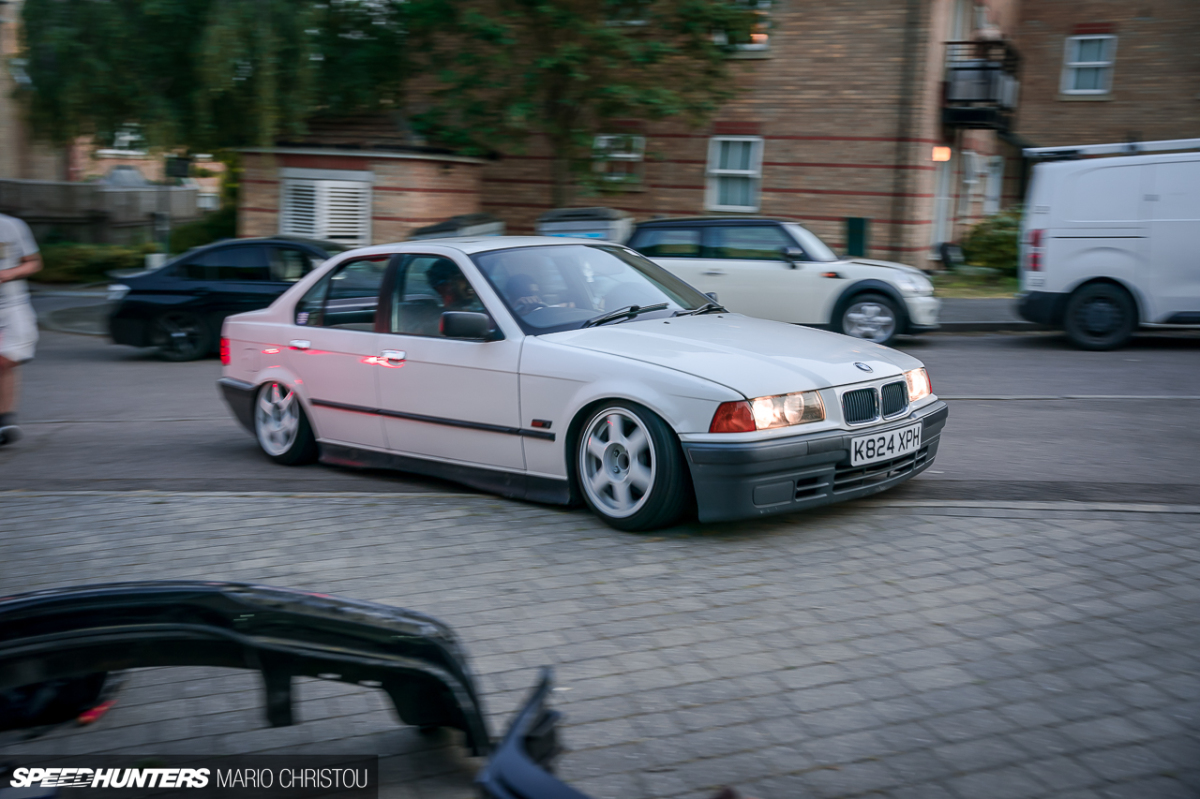 Remember what I said about guaranteed mishaps? Well, before I had the chance to fit the new bumper I got a phone call from my mate Levi. He'd broken down not 10 minutes away from my house. Luckily, Levi was able to limp his poorly E36 to my driveway whilst Josh, myself and the rest of us did our best to diagnose the issue, while also continuing to get our cars finished for the show.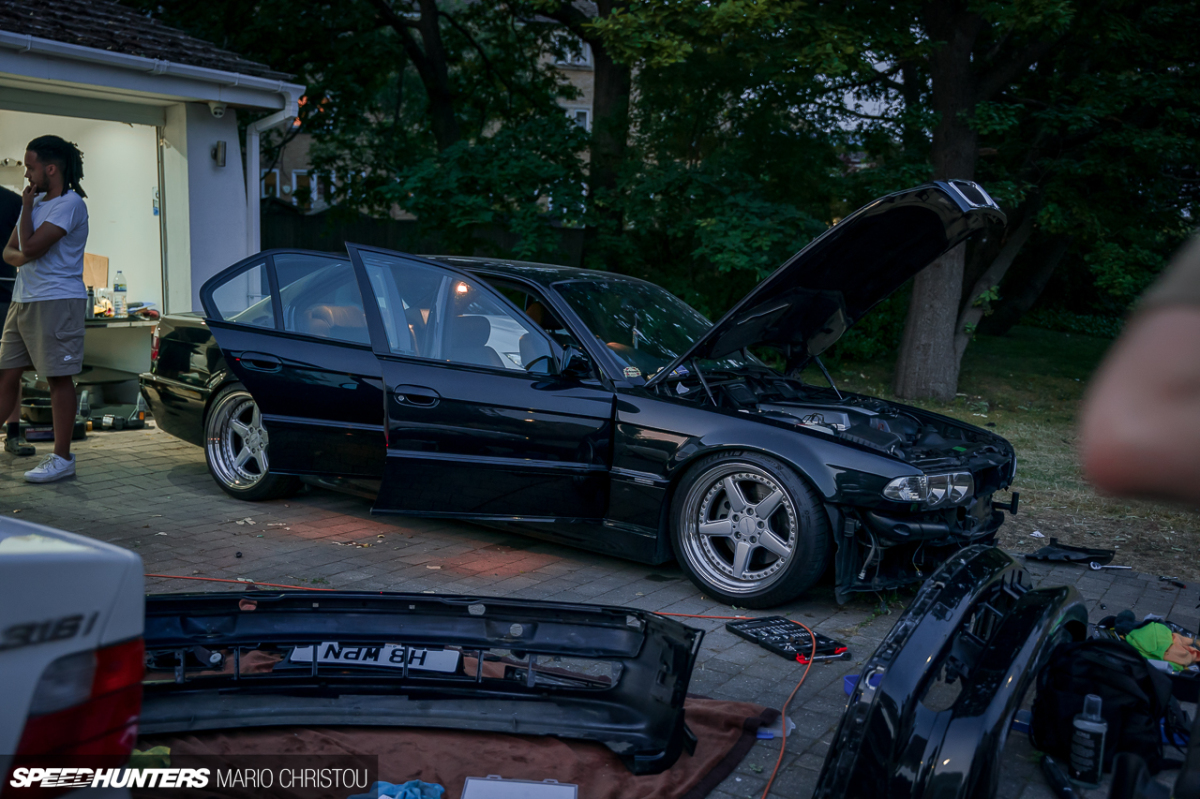 Midnight came around, and the root of Levi's E36 problem had still not been found. It was decided we would finalise our show prep on Friday morning, before setting off for Goodwood Circuit.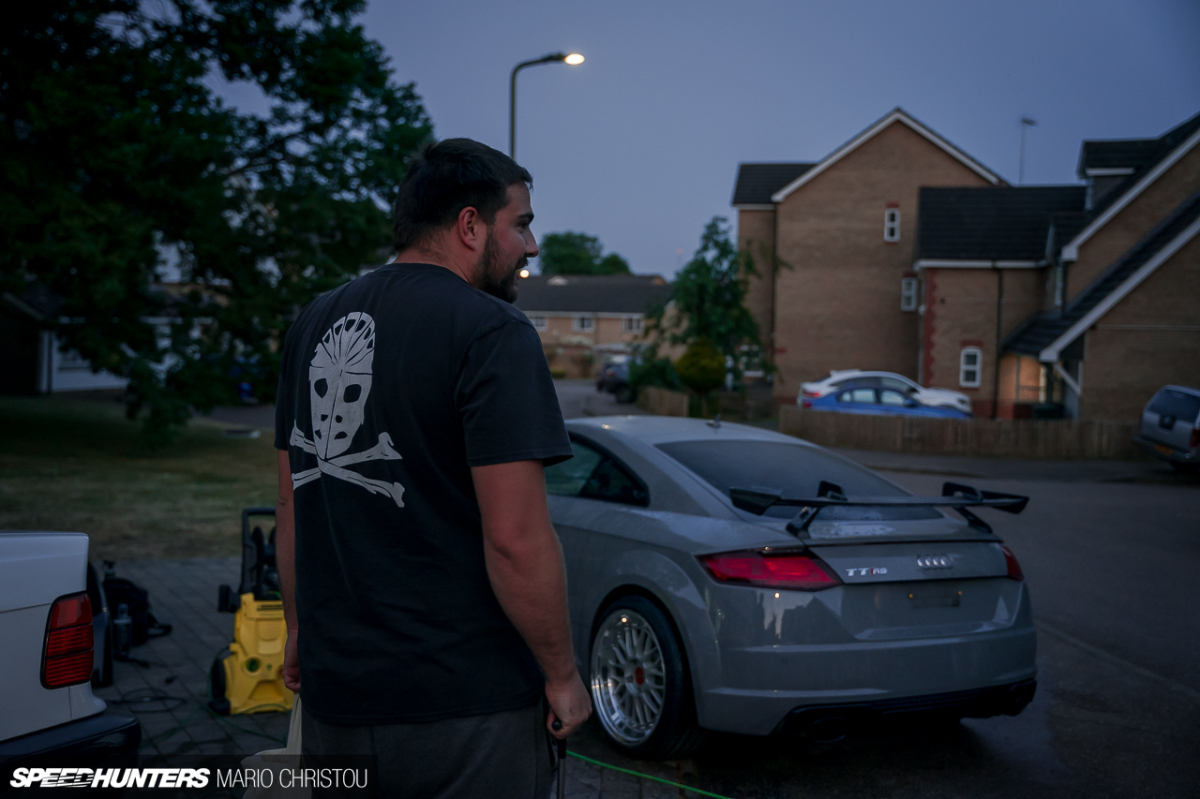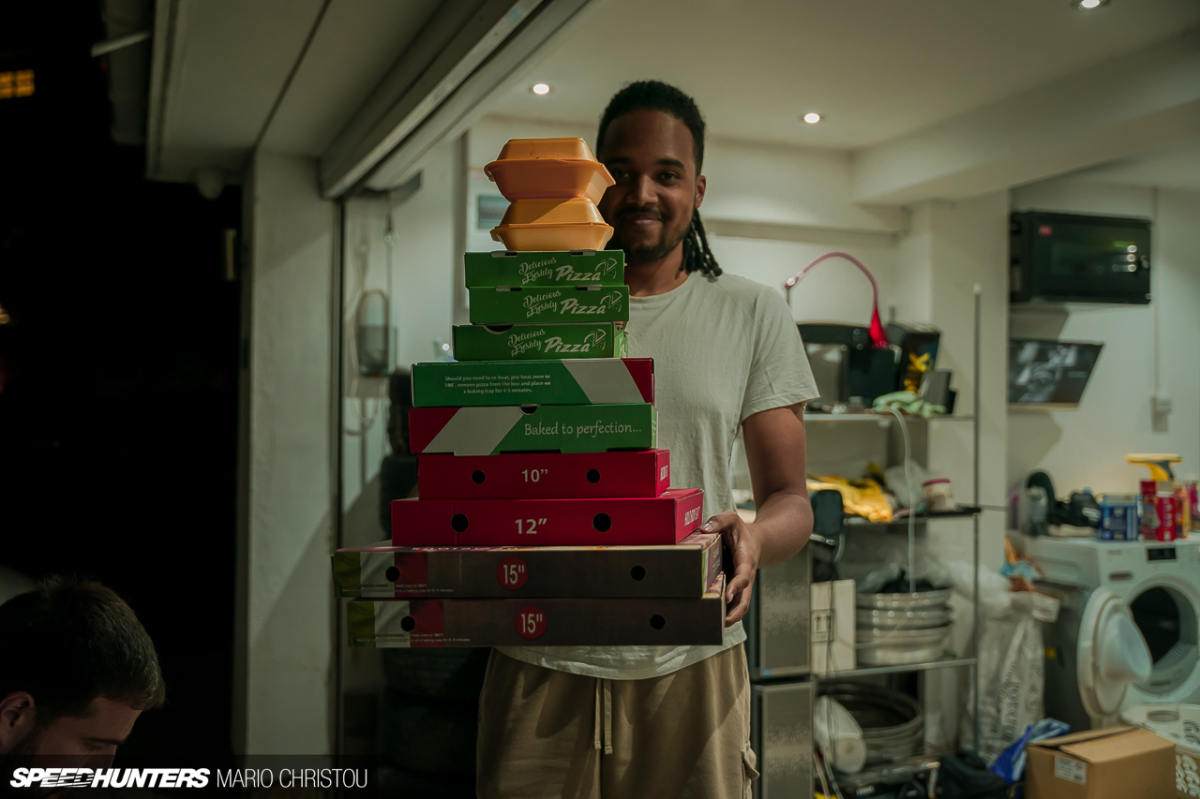 We'd worked up quite an appetite after spannering away all night and day. Sometimes cheap pizza is the best pizza.
With daylight and (slightly) fresher eyes, Levi's car was back on the road, though it would fall victim to a seized brake calliper later in the day.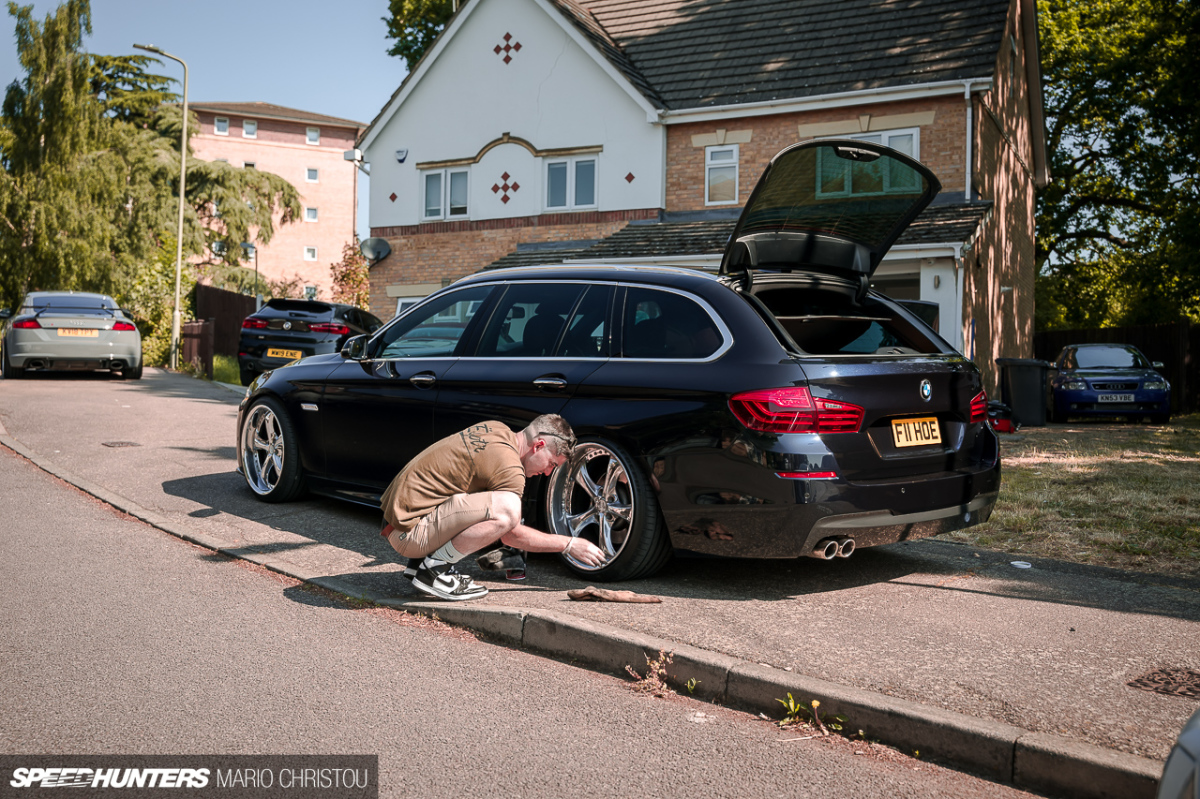 I gave my 740i a good wash and our friend Jayme joined us in his Work VS-KF and Air Lift Performance-equipped F11 BMW 520d for our drive down to Chichester.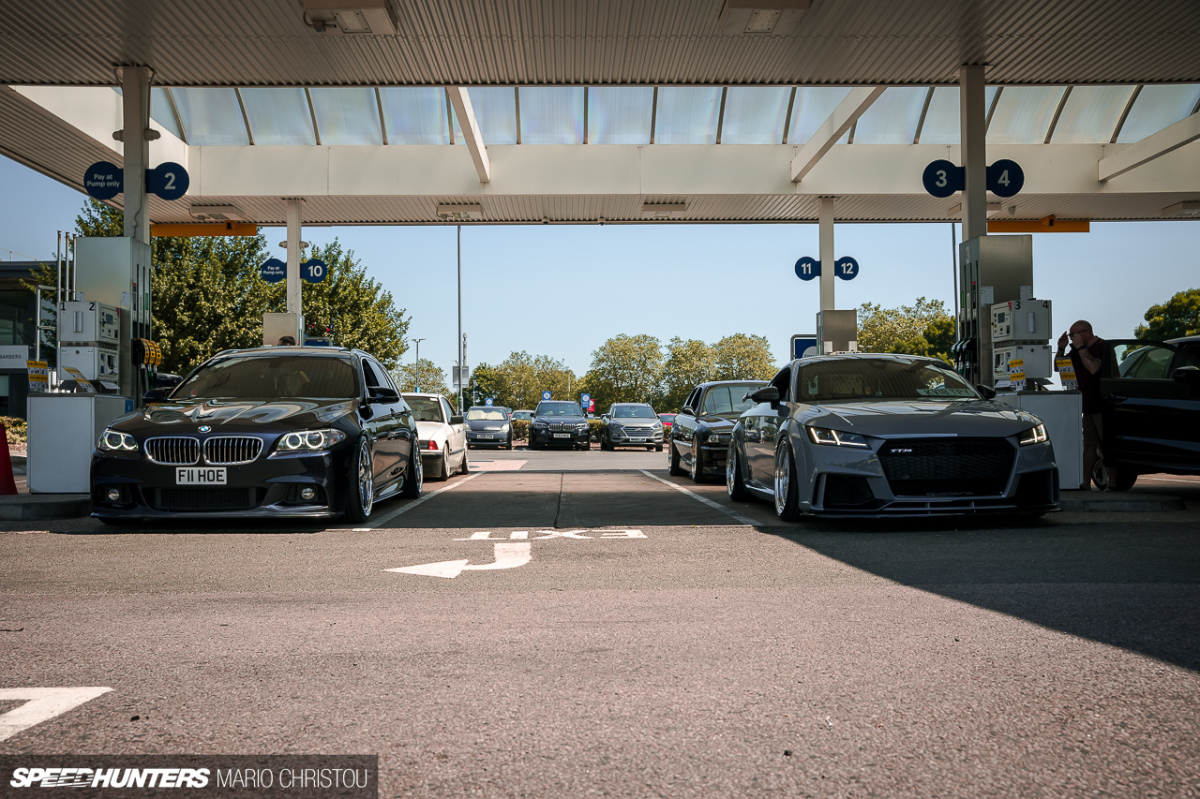 Running late (mostly my fault to be honest), we stopped for fuel and loaded up on cold drinks for our drive in 30ºC weather.
But no matter how behind schedule we were, I don't think it was possible to fill a petrol station with our modified cars and not pause to appreciate the work we'd put in to get to this point.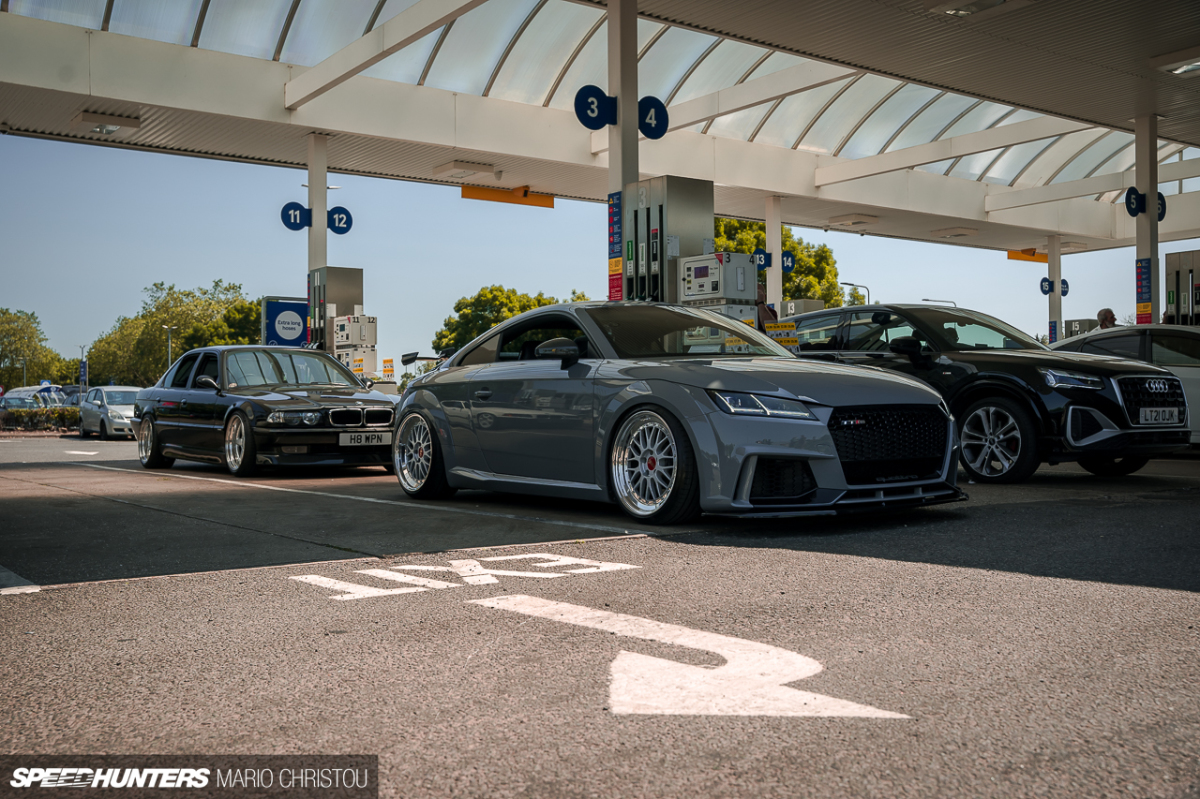 Josh's Audi had undergone a complete transformation, and my BMW was looking its best since Players Classic 2022.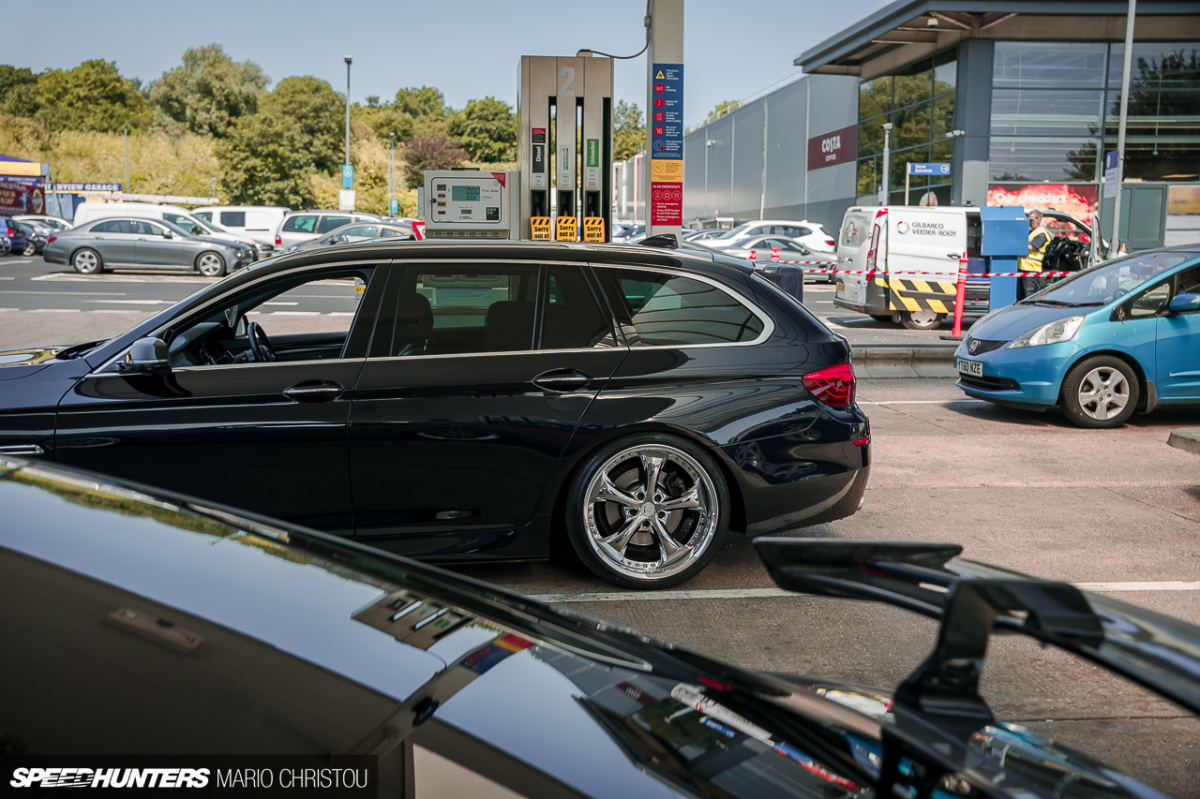 Jayme had dialled his F11 in properly for the first time since buying the 20-inch Work Wheels, and overall the mood was rather high.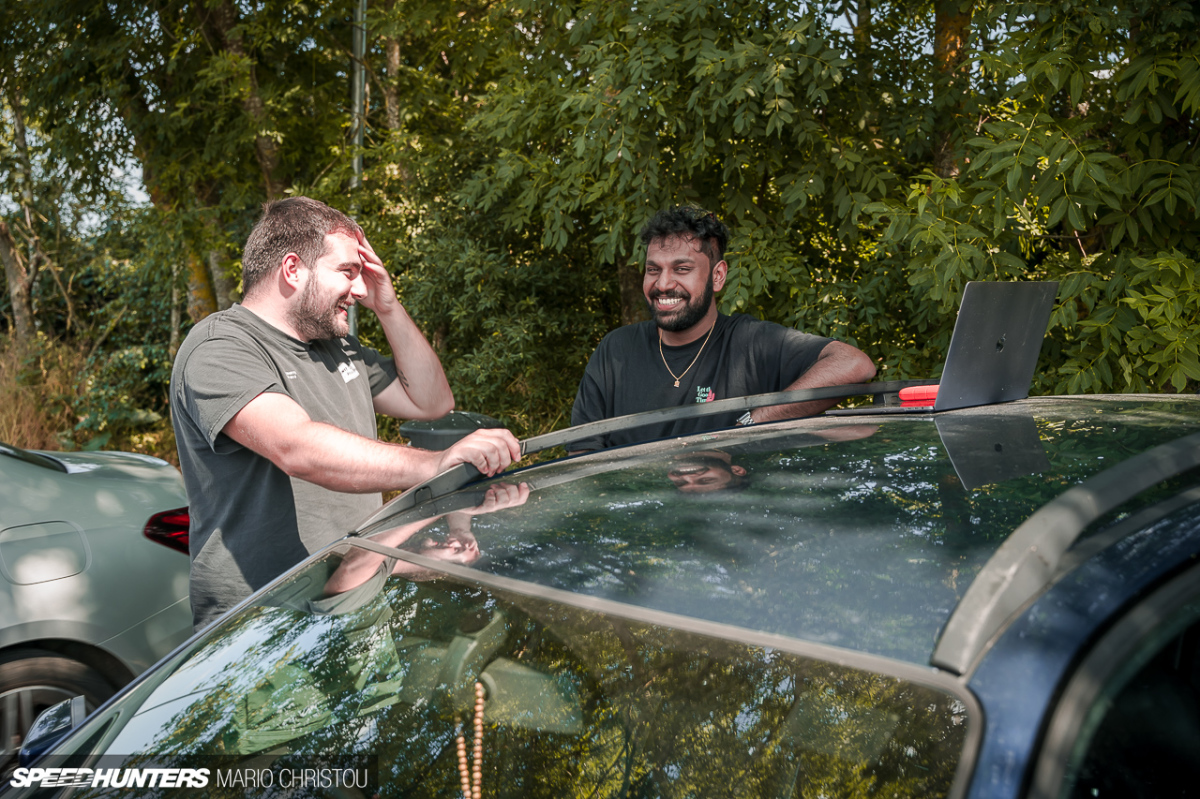 With one last stop for some caffeinated beverages and to join up with our friend and Speedhunters photo contributor Saj Selva, it was plain sailing all the way to Goodwood.
So was it worth all the stress, sleepless nights, trips to and from the machinist, tyre shop and auto supply store?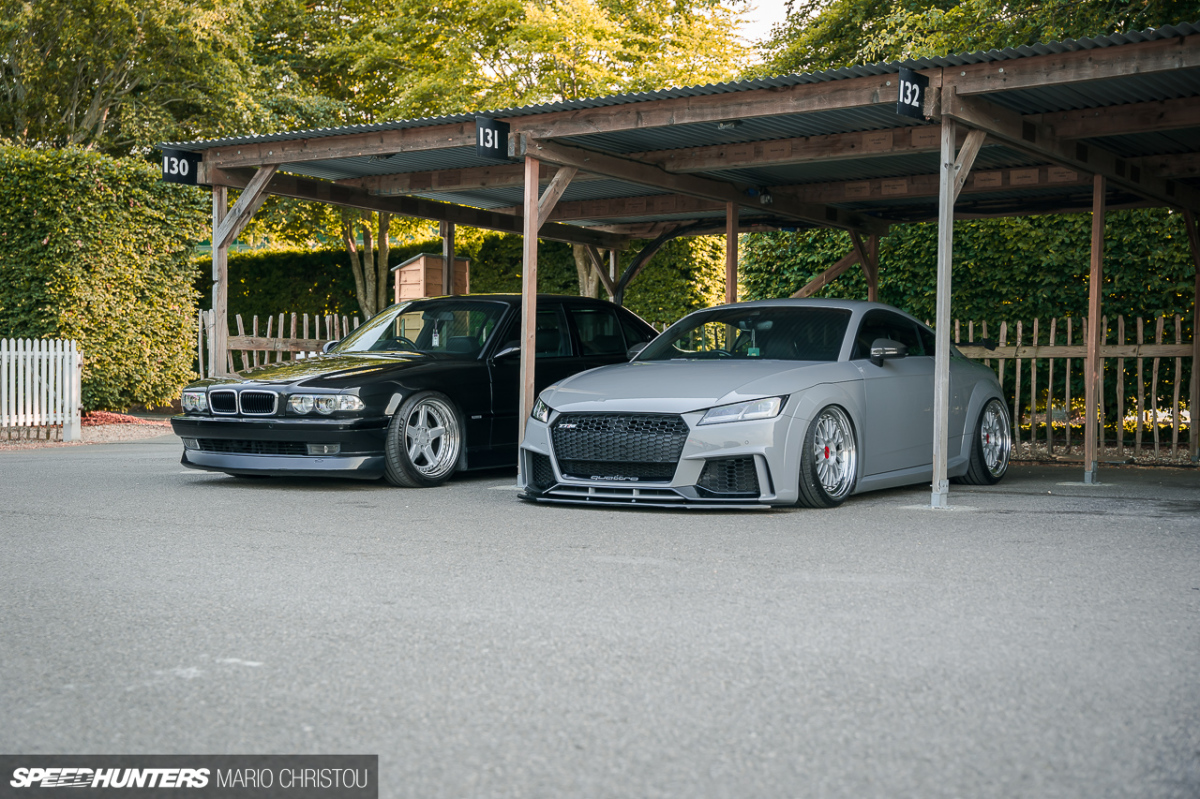 Objectively, no not at all. It was a waste of time, money and energy. Subjectively however, you can't put a price on the feeling of seeing your pride and joy parked up amongst your friends' cars on a sunny day.
We're set up in the Players paddock this weekend; come and have a look and a chat if you're heading along. Let's enjoy some car culture.
Mario Christou
Instagram: mcwpn