Volkswagen has launched the North American version of its ID. Buzz at Huntington Beach near Los Angeles. The ID. Buzz is the all-electric next generation of VW's classic Kombi van, known as the "Type 2" in the US.
Initially, only the 3-row version of the ID. Buzz will be available in the US with a possible camper version in the works.
"We still have some ideas for the ID Buzz. You will soon see self driving ID Buzzes on the streets of the US. And we have already talked about a camper for the future." said Volkswagen CEO Oliver Blume during the launch.
The Buzz is 4,962 mm long and VW have increased the wheelbase on the North American version by 250mm to create room for a third row of seats.
The ID. Buzz comes with a 210 kW rear-wheel electric motor and an 85 kWh battery. While VW hasn't released the WLTP range, according to Out of Spec Reviews the rear-wheel drive version will get around 256 miles or 412 km. An all-wheel drive version (GTX) with an output of 250 kW (339 hp) has also been announced for 2024.
VW says the rear-wheel drive version will do 0-100 in 7.9 seconds and the all-wheel drive 6.4 seconds.
Other features on the North American version include a heads-up display and upgraded next-generation infotainment system.
The van also comes with a massive sunroof with "smart glass" which can be changed from transparent to opaque. The largest glass roof ever built by Volkswagen.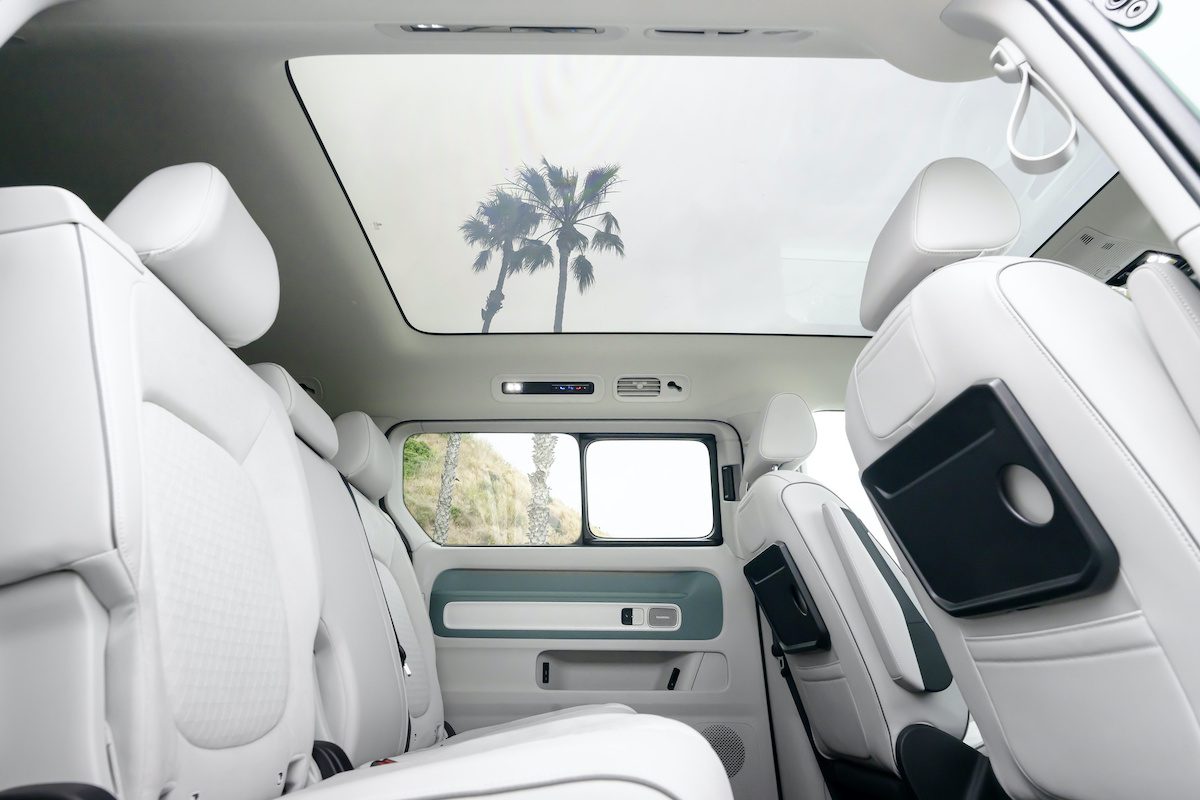 Folding down the rear seats provides 2,469 litres of storage space.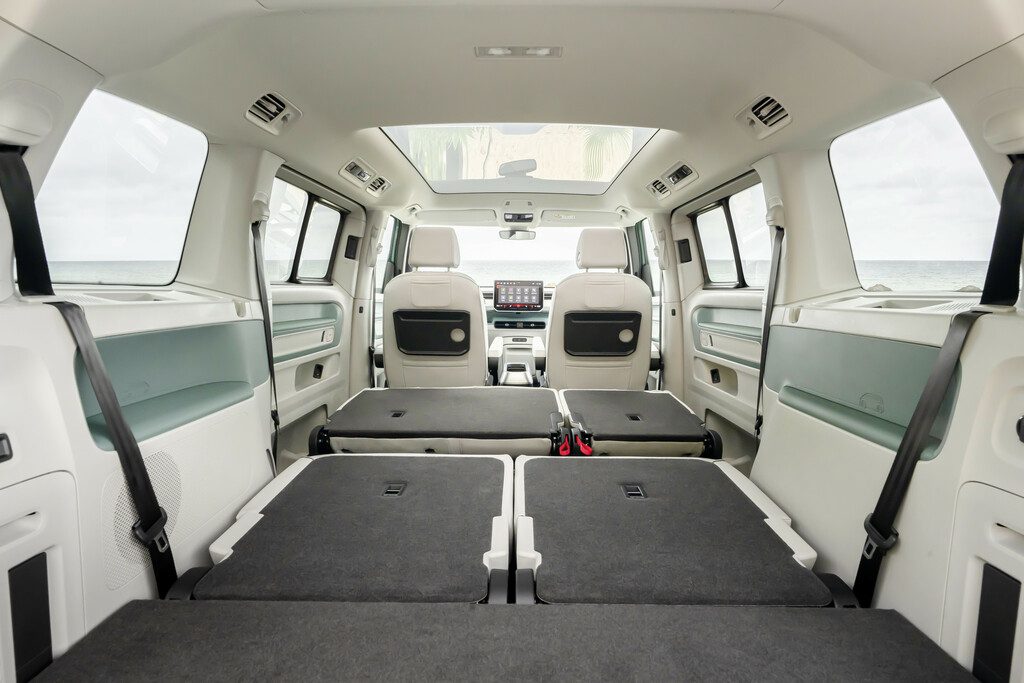 Volkswagen says deliveries of the 3-Row ID. Buzz will start in North America in 2024.
According to Out of Spec Reviews VW is planning on producing around 100,000 vehicles per year from its commercial vehicle plant in Hannover Germany. Demand is expected to be high for the next generation Kombi van so many would-be customers may have to wait to get there hands on the iconic van.
See our review of the ID.Buzz here: First drive of Volkswagen ID.Buzz: Urban cool and tight turning circles

Daniel Bleakley is a clean technology researcher and advocate with a background in engineering and business. He has a strong interest in electric vehicles, renewable energy, manufacturing and public policy.