Trash & Treasure
The old adage, "today's trash may be tomorrow's treasure" is overly cliché, but when it comes to the revolving door of Japan's ageing 'golden era' performance cars, it's frighteningly precise.
As luck would have it, Australia has for many served as a dumping ground for these second-hand, less-than-brand-new motoring icons, with the crown jewel being Nissan's iconic Skyline GT-R.
Let's consider the facts: Australia share right-hand drive roads with Japan; we're conveniently close by sea; and our emissions laws have a laid-back attitude compared to the stern parental glare of Japan's stringent regulations.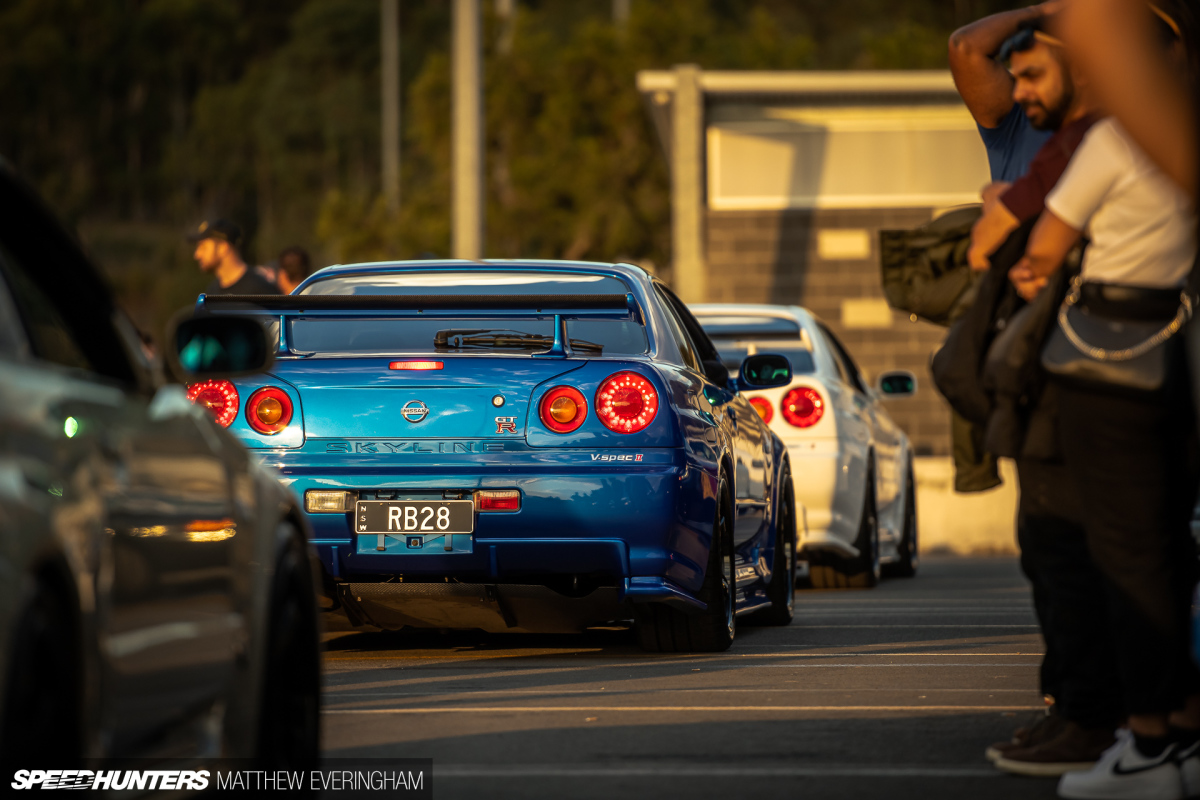 It's like we're the cool, slightly less fussy cousins Japan never realised they had. I guess Australia really is the 'lucky country' after all.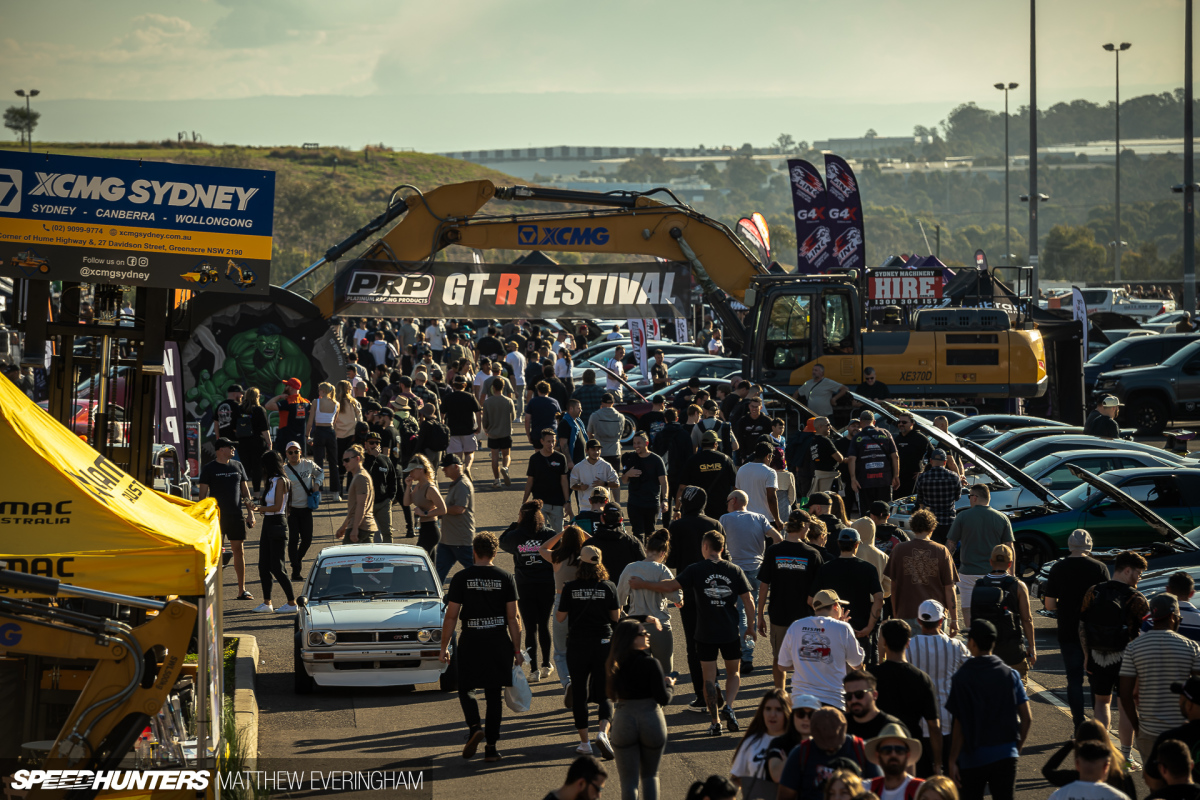 And just because these GT-Rs have a few miles on them doesn't mean they're any less desirable. Recent years have demonstrated quite the opposite, with values rocketing upwards. And so too has Australia's ability to tune and weave dark spells in order to extract every last ounce of potential from Nissan's RB engine series.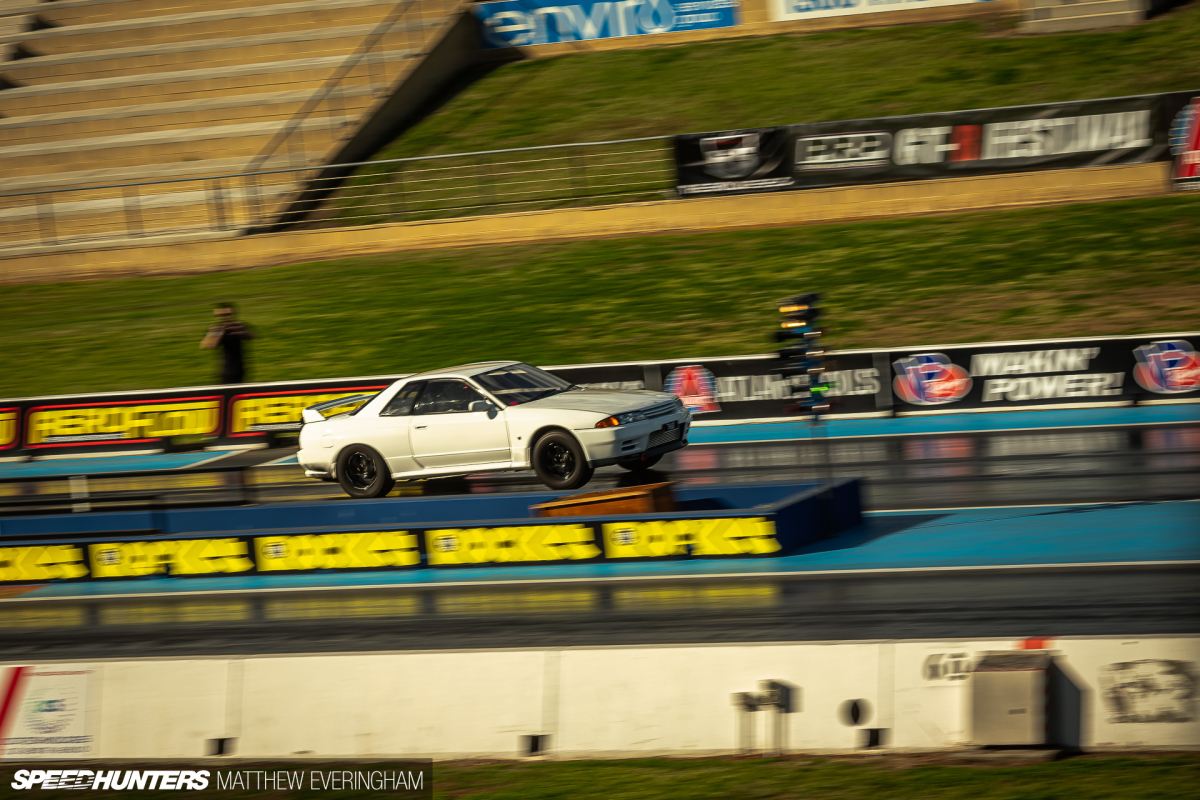 In fact, Australian tuners have been tinkering with RBs for so long that I dare say they're leading the world now.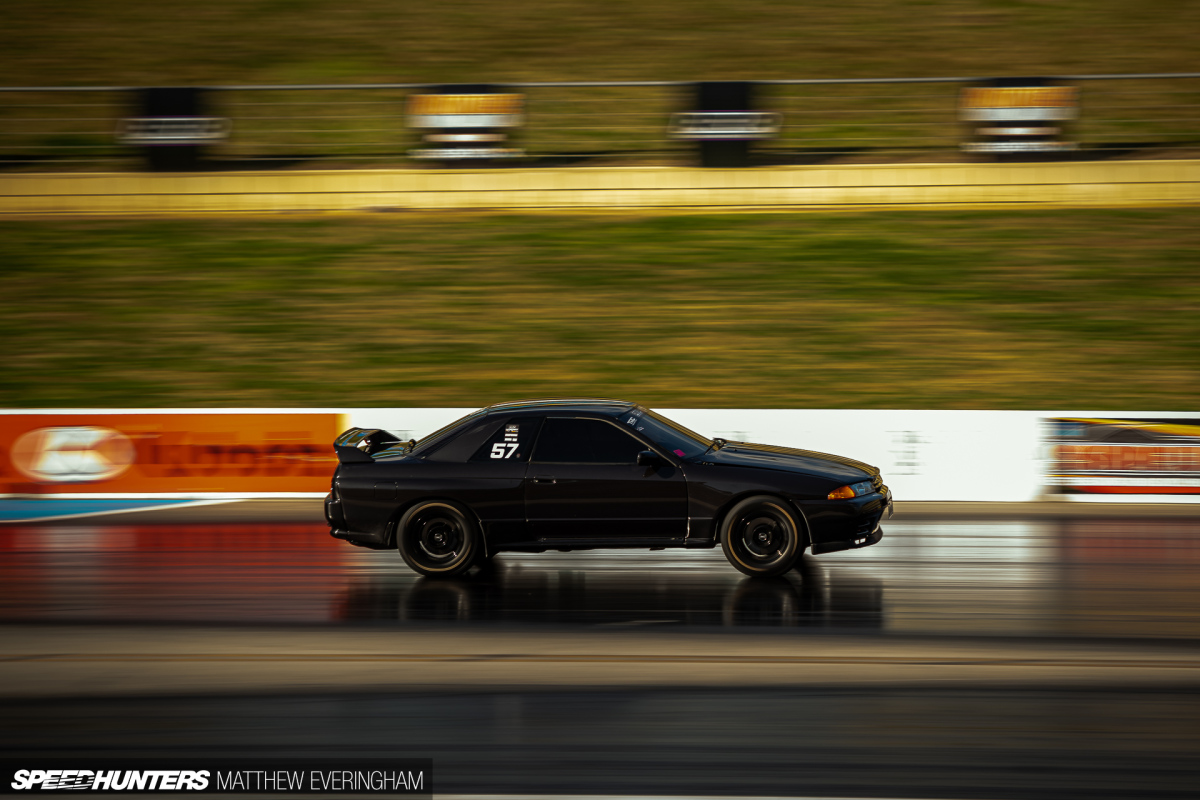 Want evidence? Drop by Australia's GT-R Festival, held annually at Sydney Motorsport Park. It's like an ultra-specific grand showcase of automotive passion and dedication, with Nissan's very finest on proud display.
GT-R Love Stories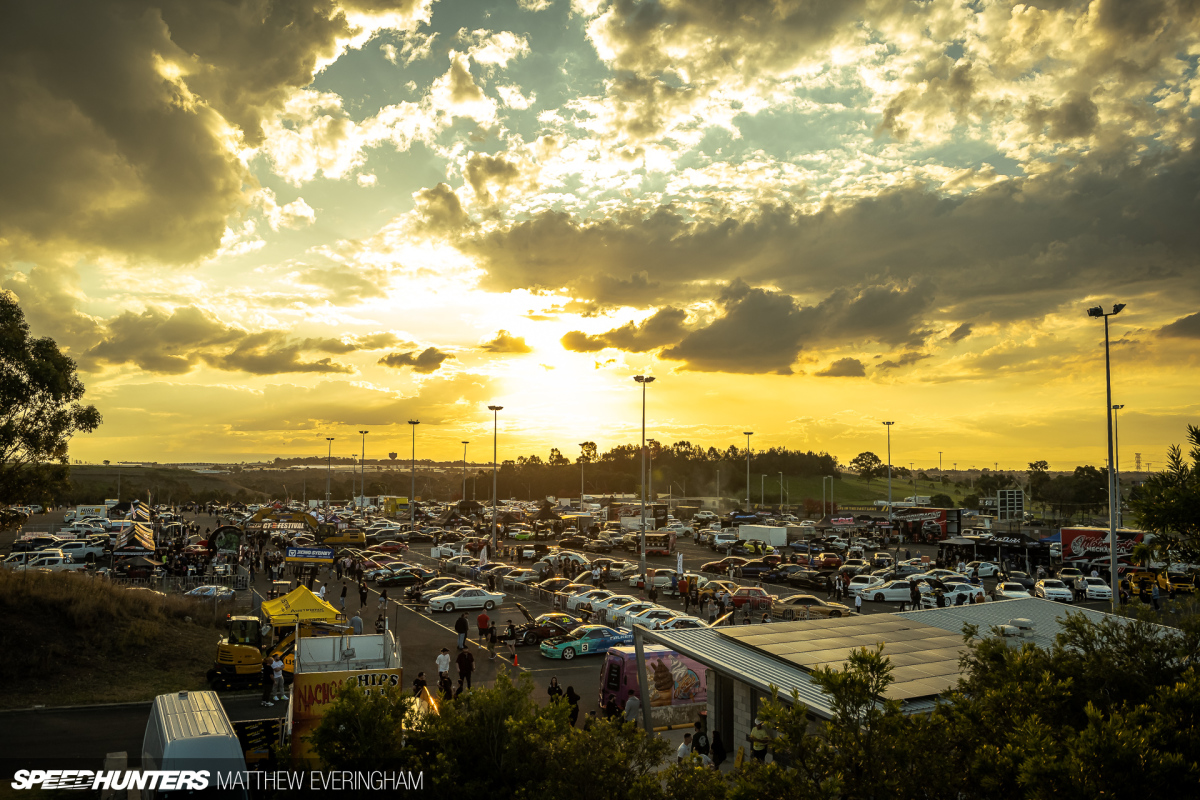 At last weekend's festival, surrounded by all these magnificent GT-Rs, I was intrigued about their owners. What sparked their deep fascination for these cars?
I figured starting with the ring leader of this crazy circus was best, and approached event organiser Andrew Hawkins from Motive. When quizzed on the origin of his GT-R obsession, he instantly recalled having his heart stolen by an VHS cassette tape of an HKS R32 laying down a 9-second quarter mile pass.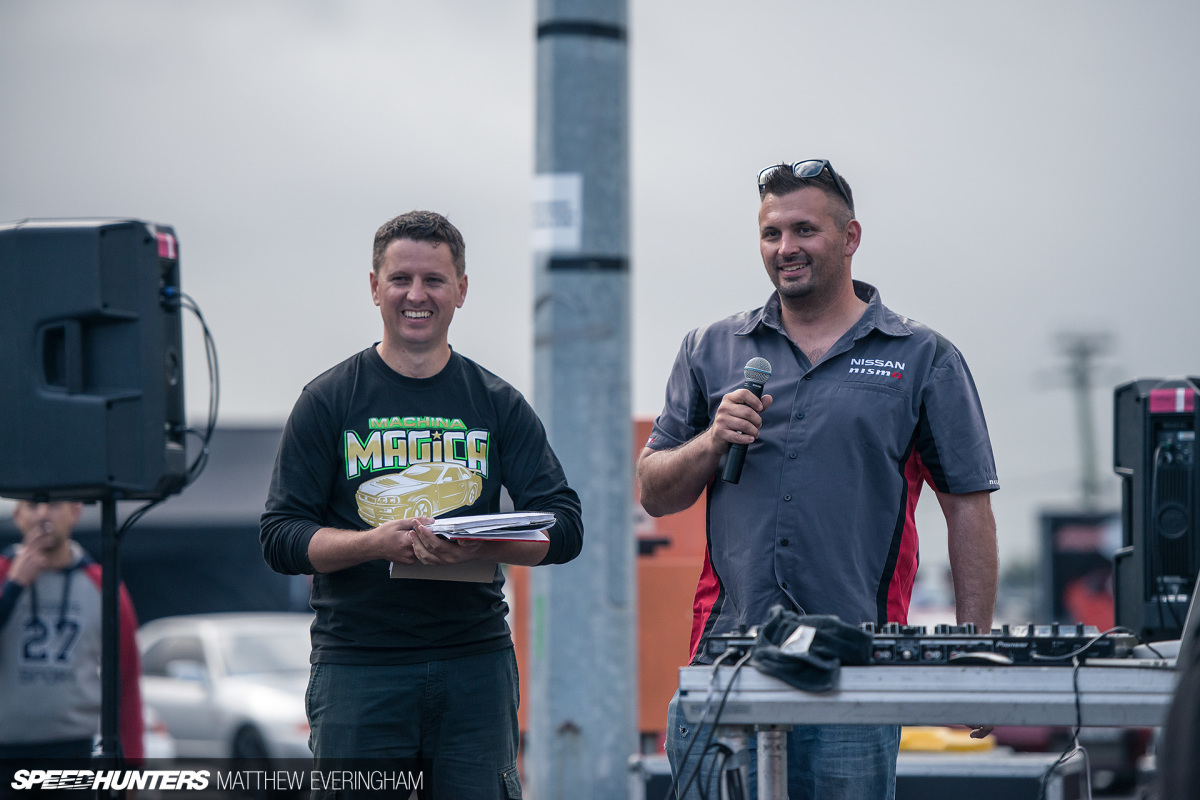 Now, you'll find Andrew immersed in his own garage, flipping through magazines, or sharing his passion through creating as much GT-R content to share as humanly possible. He really is living and breathing his very best GeeeDeeeArrrr life.
Tony T. fell for a sultry black GT-R in a showroom back in the '90s. To him, owning a GT-R is freedom and harmony with his machine; it's about logging miles and revelling in the glorious symphony of an RB engine.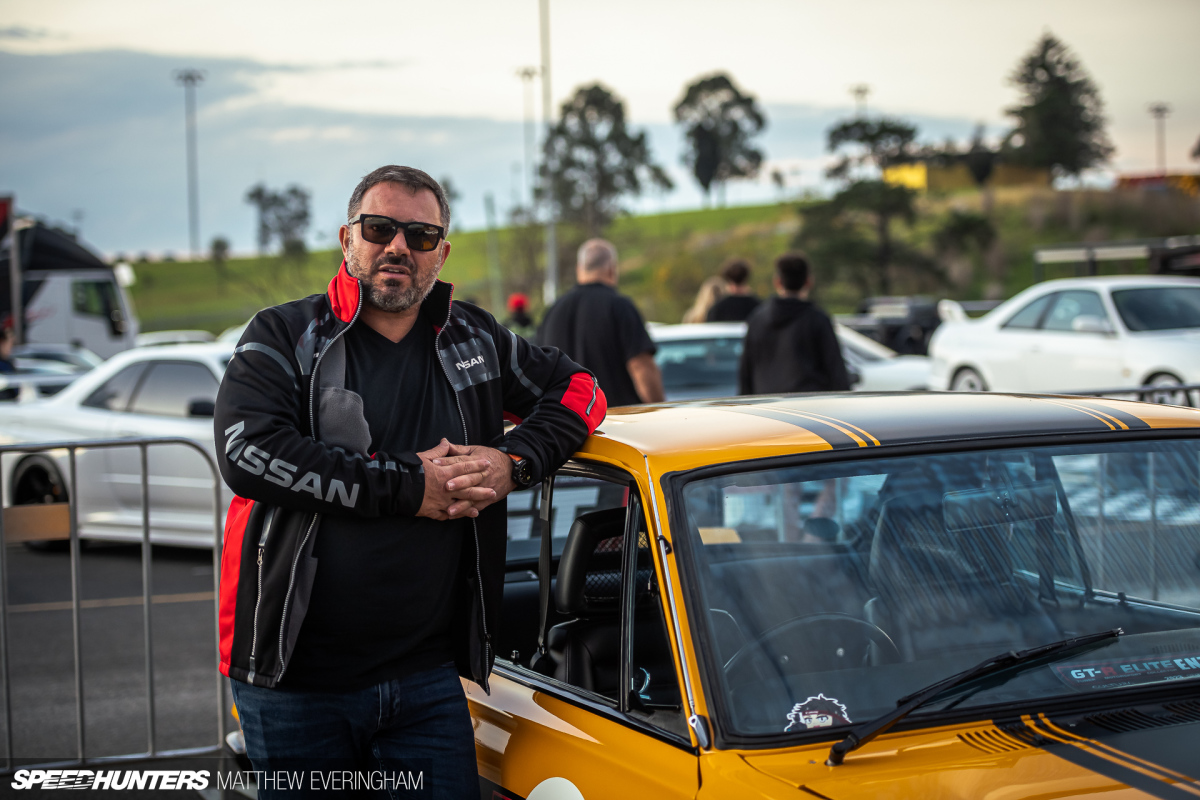 No social updates, no pics, no stories – just four wheels, open roads and wide smiles. Having the pleasure of joining Tony for a couple of 'spirited drives' in the past, I can absolutely vouch for the authenticity of his words.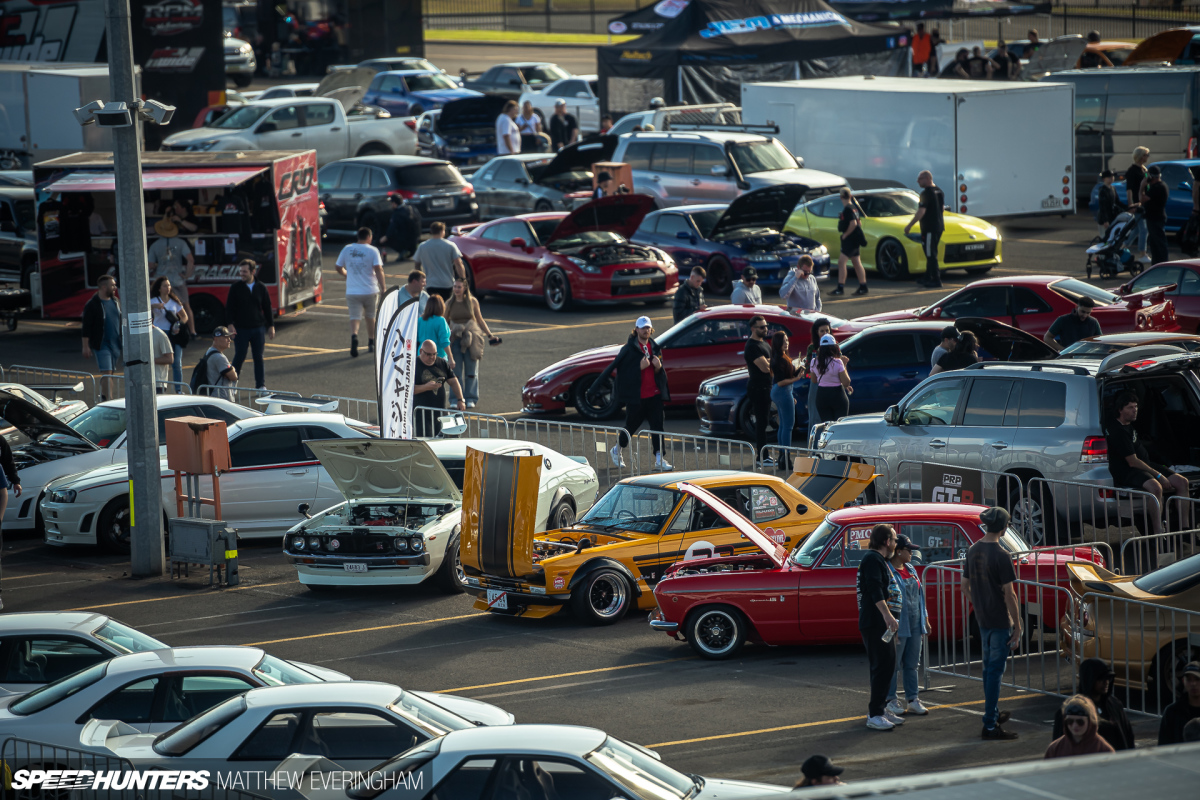 A face some of you may be familiar with, Pete Landan, was enchanted by the GT-R back when the two-door Hakosuka hit Japanese roads in 1971. It was an exhilarating step beyond anything he'd seen in Australia, so much so that he built his own outlaw-style tribute some years later.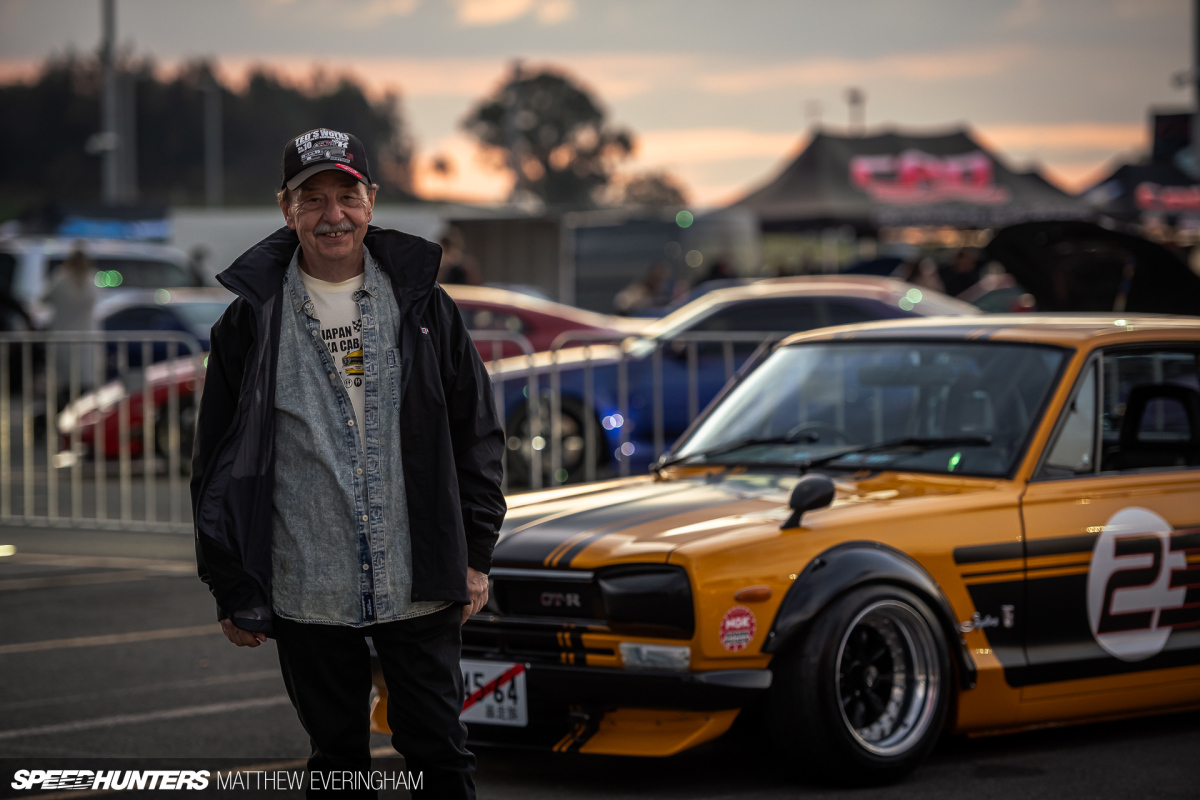 Ownership for Pete offers more than driving pleasure. Through exploring his automotive passions, he's found a solid group of enthusiasts turned mates that he shares amazing drives and adventures with.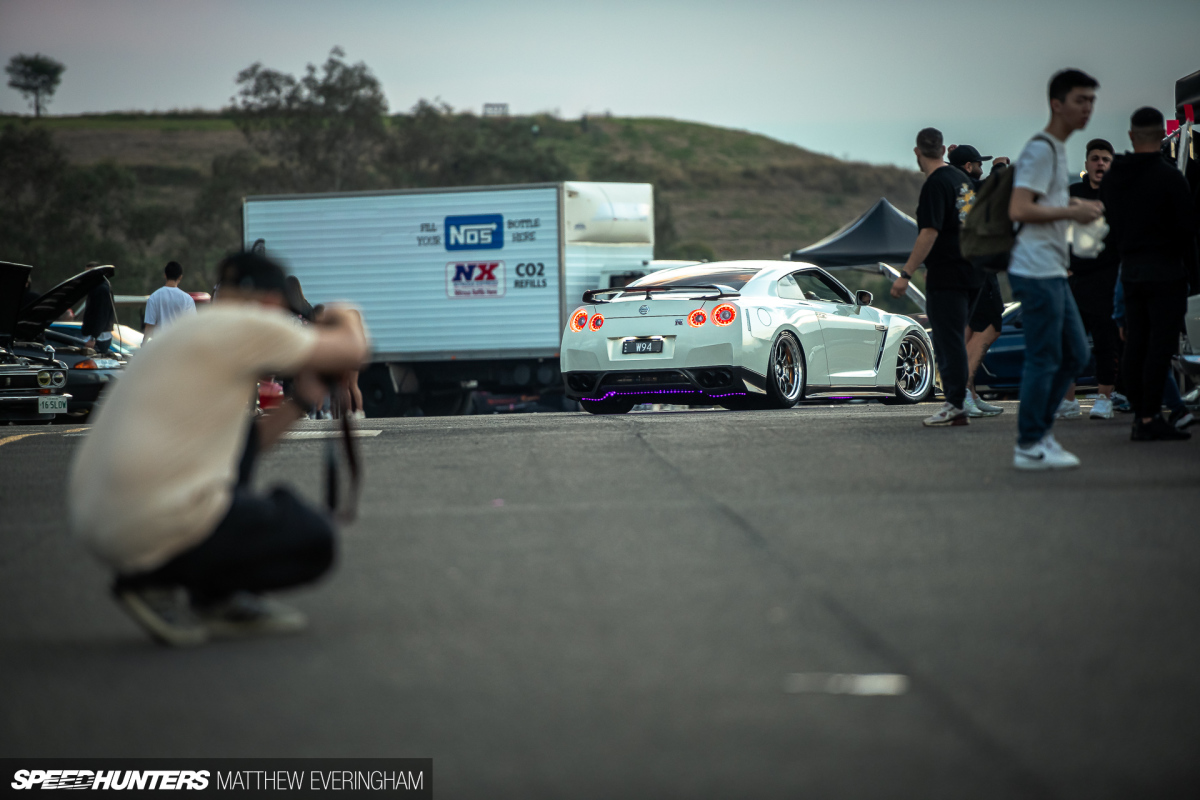 The words which resonated most with me came from Mark Newton, owner of a supremely rare, Australian-delivered R32 Skyline GT-R. Growing up a fan of Australian motorsport, the GT-R emblem has meant many different things over the years, but what has meant the most of all is the global GT-R community. It's something Mark is looking forward to sharing with his two sons as soon as they come of 'car age.'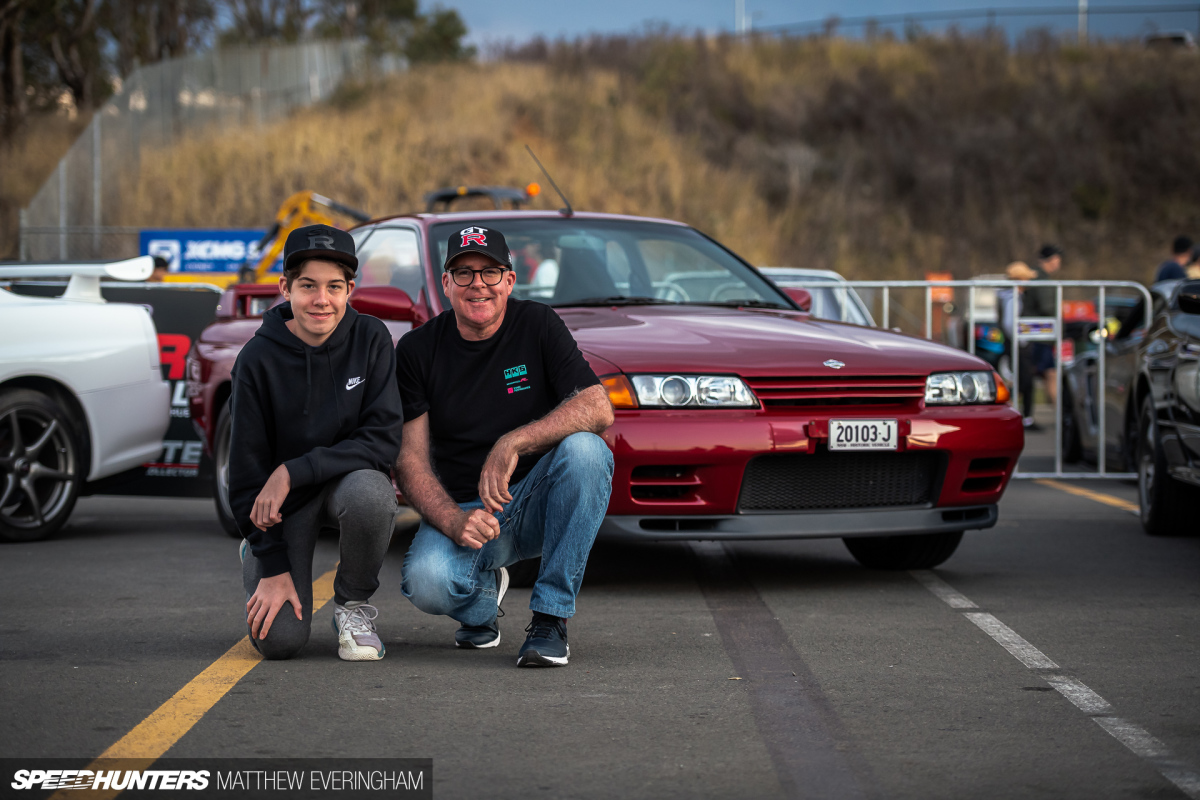 "People from all walks of life, on all continents, speaking many different languages, but with a common bond – their passion for a car that has in effect spawned its own culture and lifestyle," says Mark. "They may prefer modified, perhaps original, or anything in between – but they all speak one language: GT-R."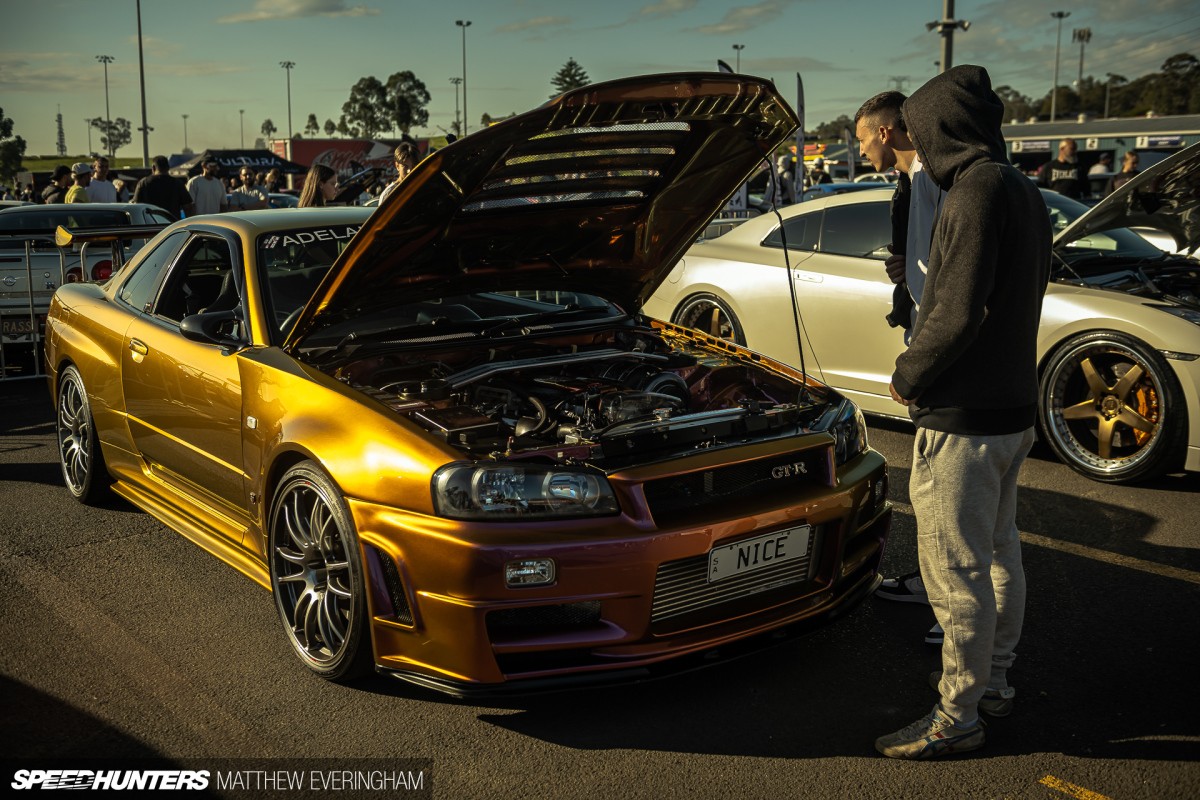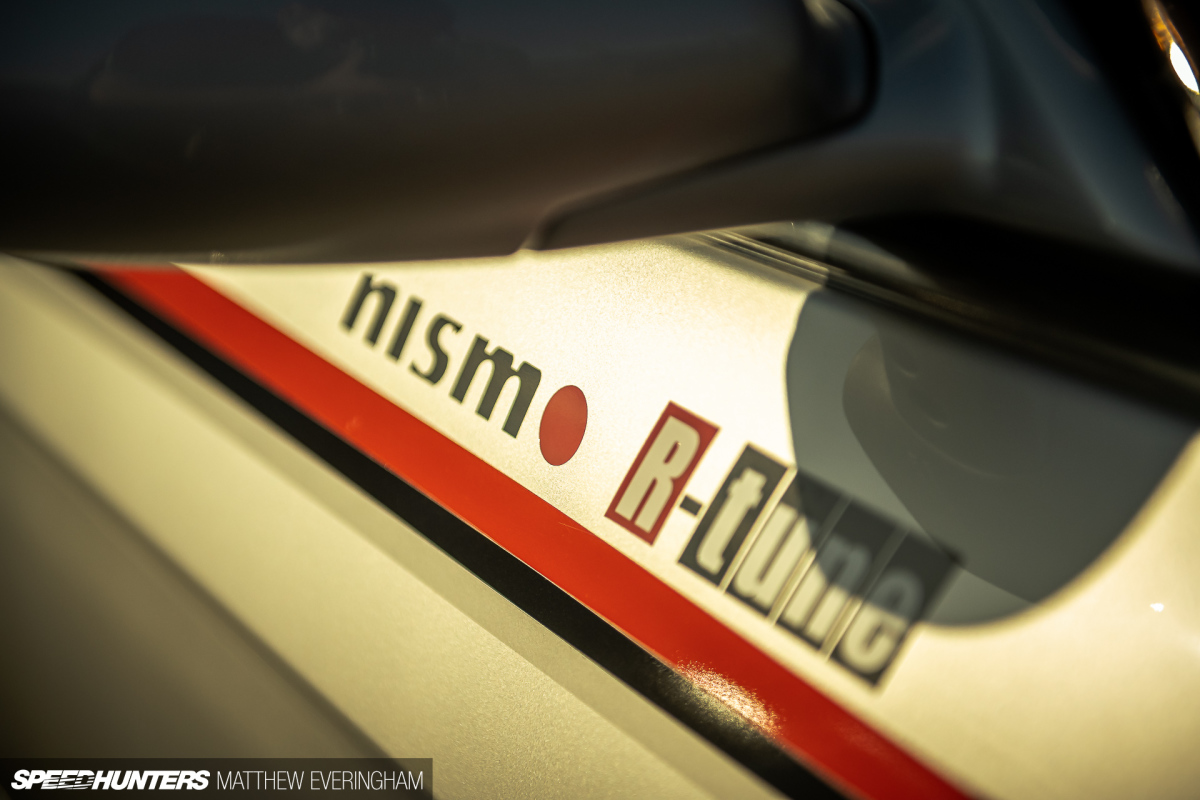 Every GT-R owner has had a unique journey, but they all lead back to the legendary Nissan Skyline GT-R. These cars are more than just a means of transportation to their owners. They're a passion, a way of life, a testament to the belief that driving should be anything but mundane.
The GT-R Brotherhood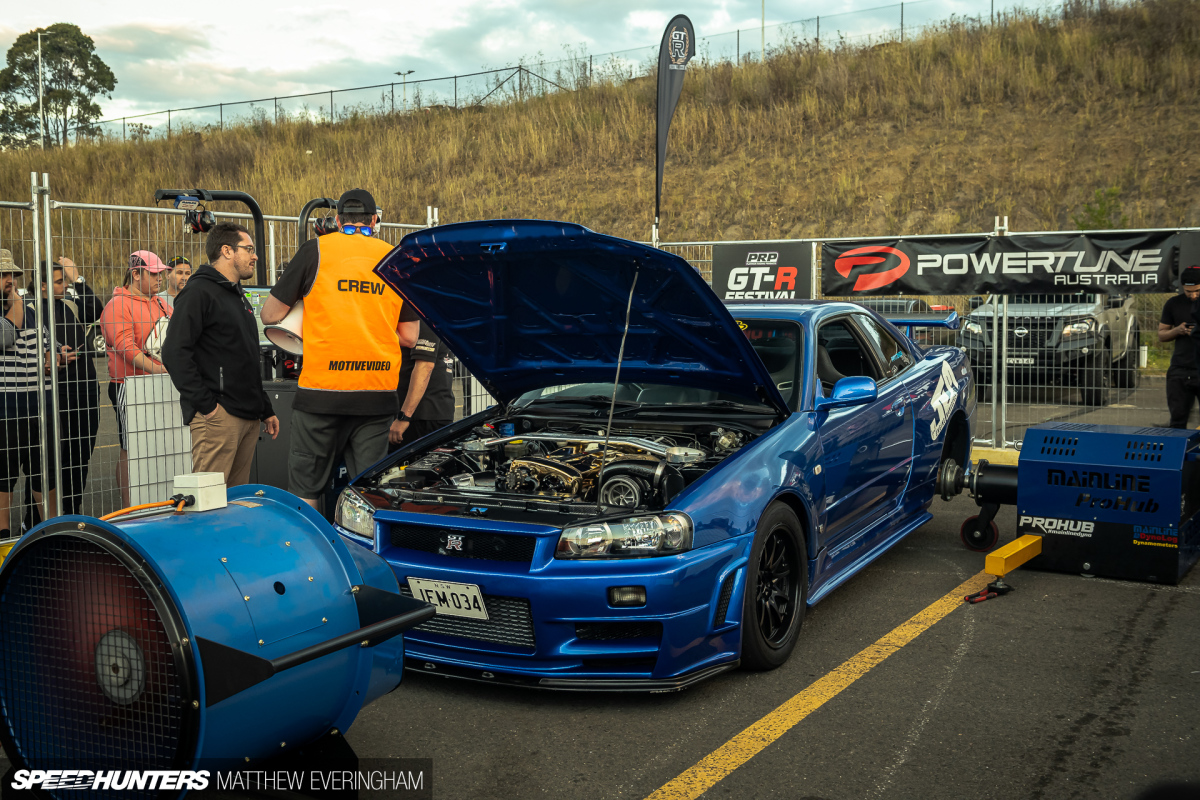 After my conversations with these devoted GT-R owners, I was drawn into the sense of community they all seemed to share. It reminded me of a special kind of fraternity – a GT-R brotherhood, if you will.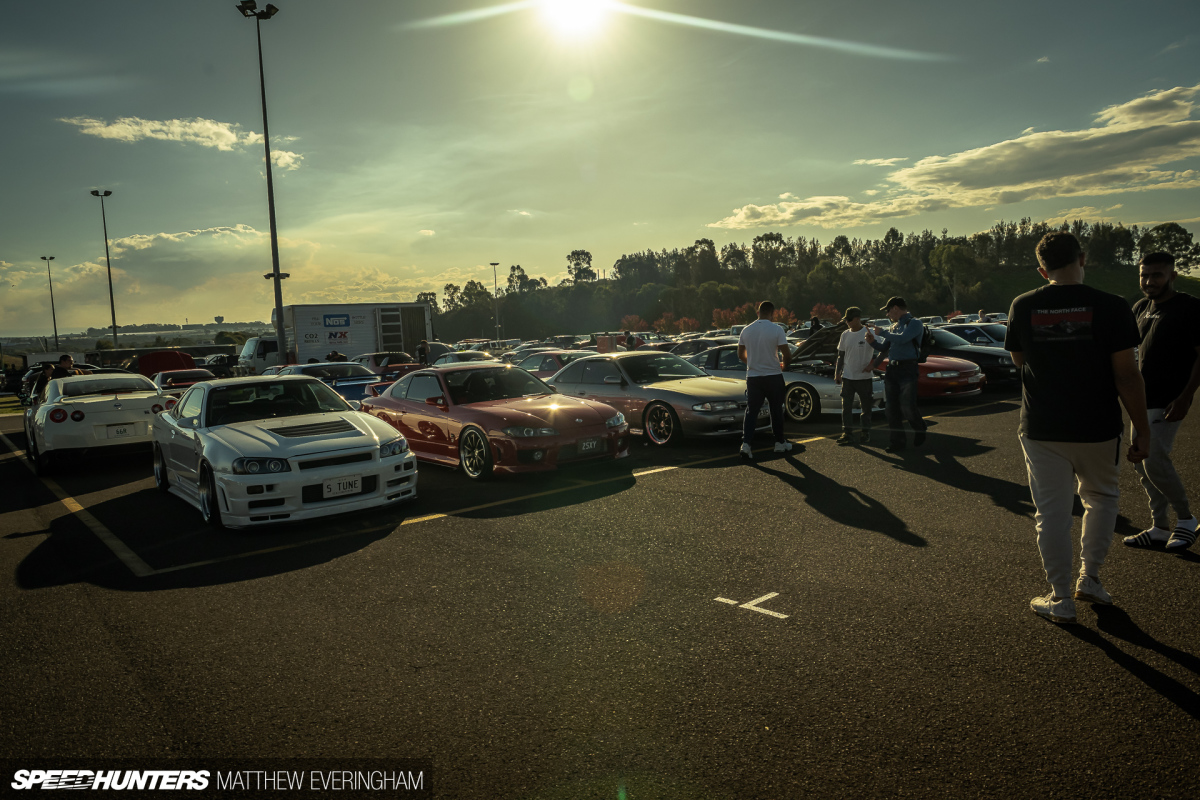 Having owned a couple of R32s (settle down, just GTS-Ts) myself, I fondly recalled my own Skyline community experiences and smiled. Honestly, aside from the retro Datsun community, I've not found another group of friendlier, more passionate car groups through all my travels.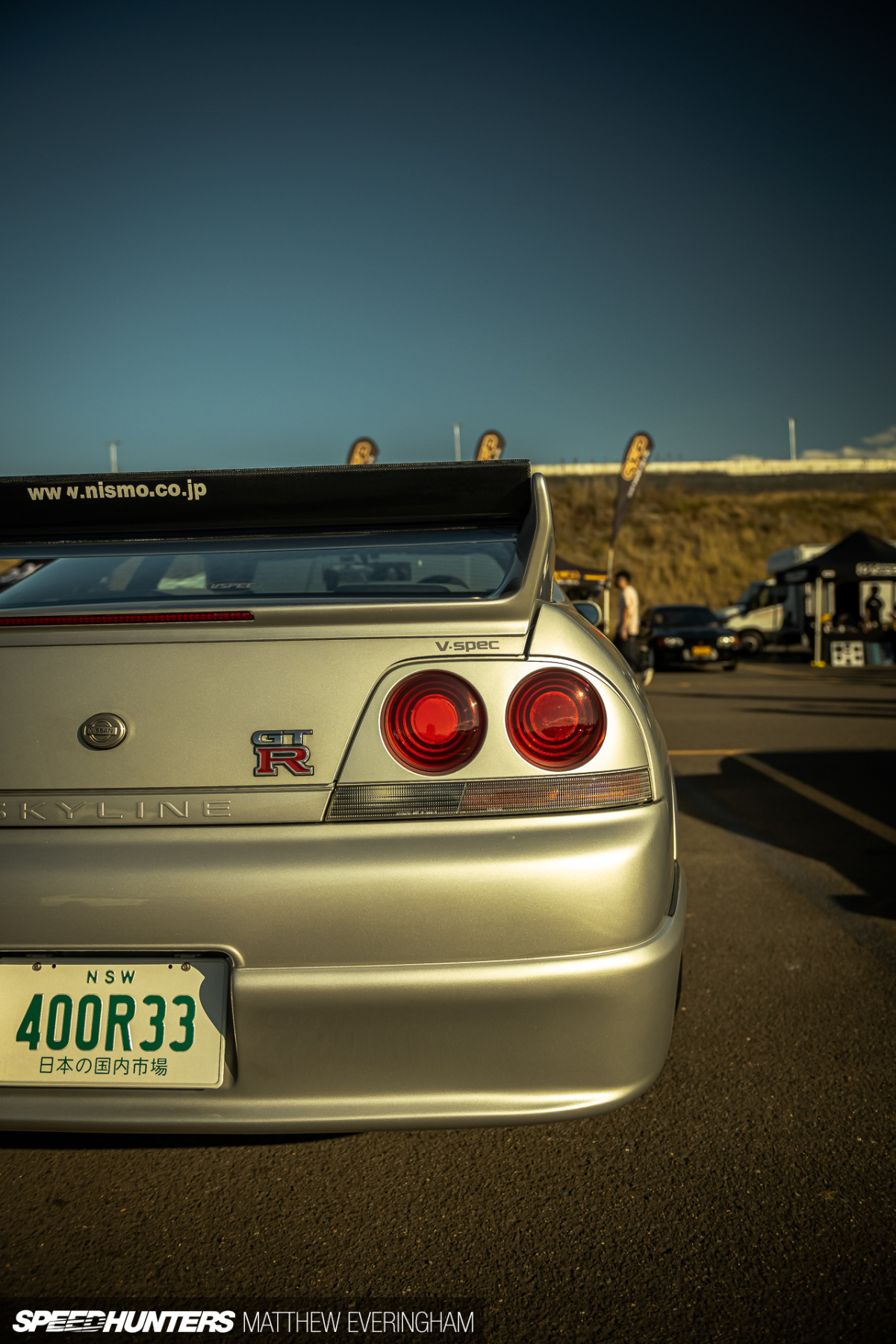 I'm not sure what it is, but the iconic stovetop taillights do seem to attract a particular type of person.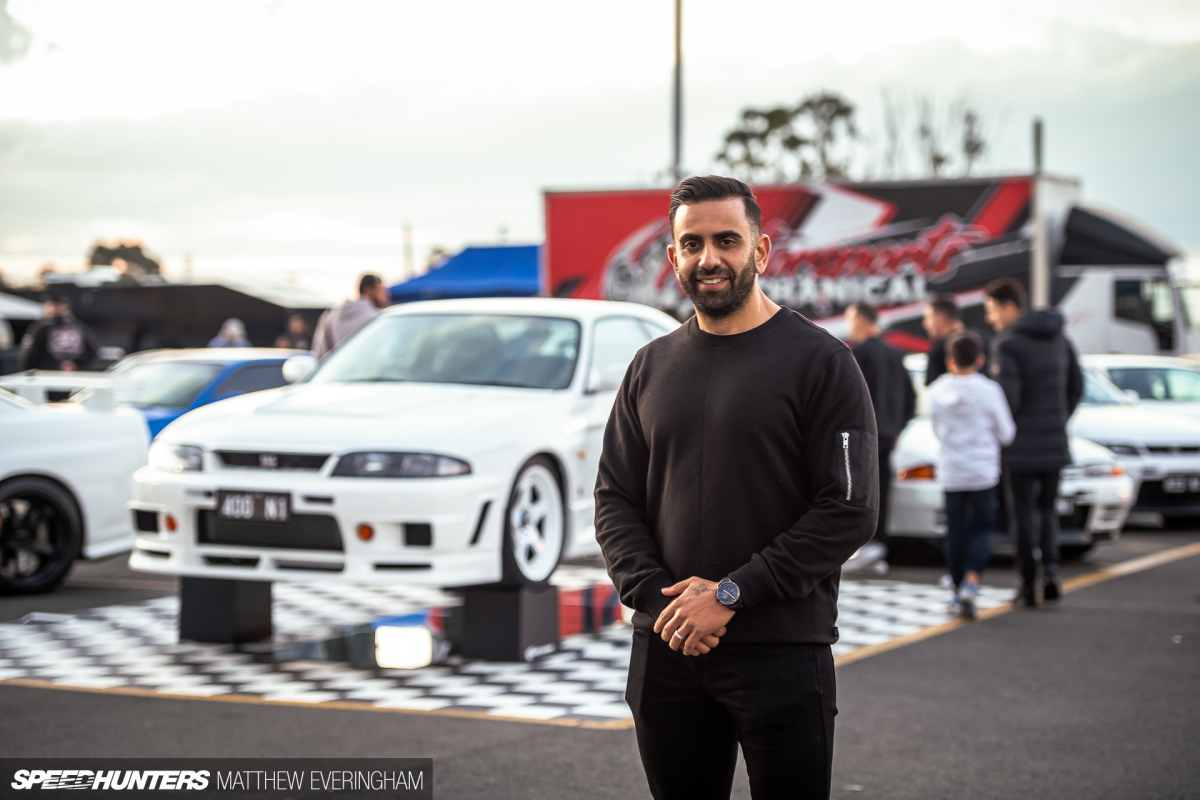 The owner of the N1 set on display, Andrew H., embodies this sense of community. For him, a love for the GT-R started with gaming and magazines, just like many of us. But he recognises that this is more than just the cars; it's the friendships and the shared enthusiasm that make it special.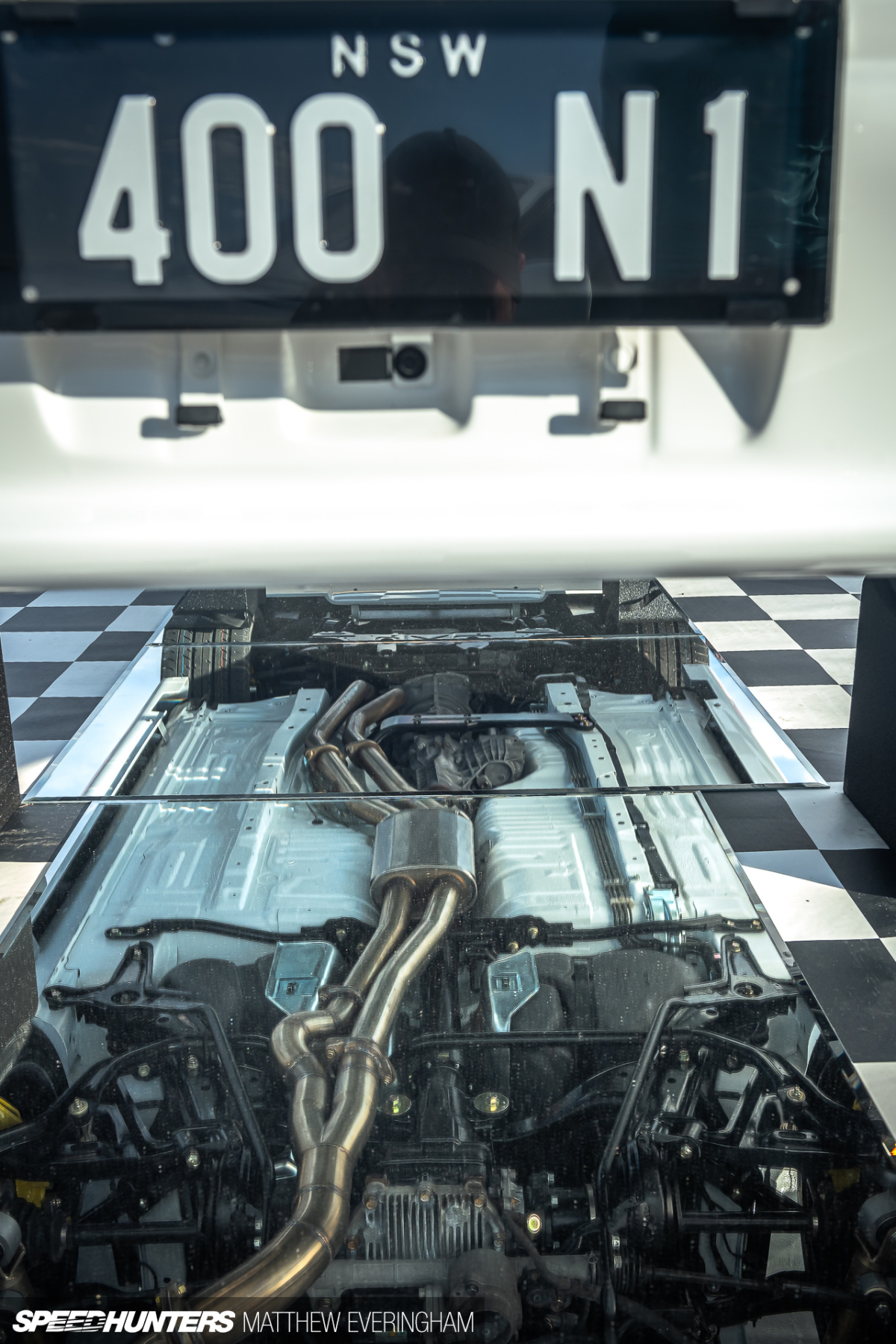 The keys to his cars are also the keys to unlock a global band of JDM fans who live and breathe this GT-R life. It's a key to the brotherhood.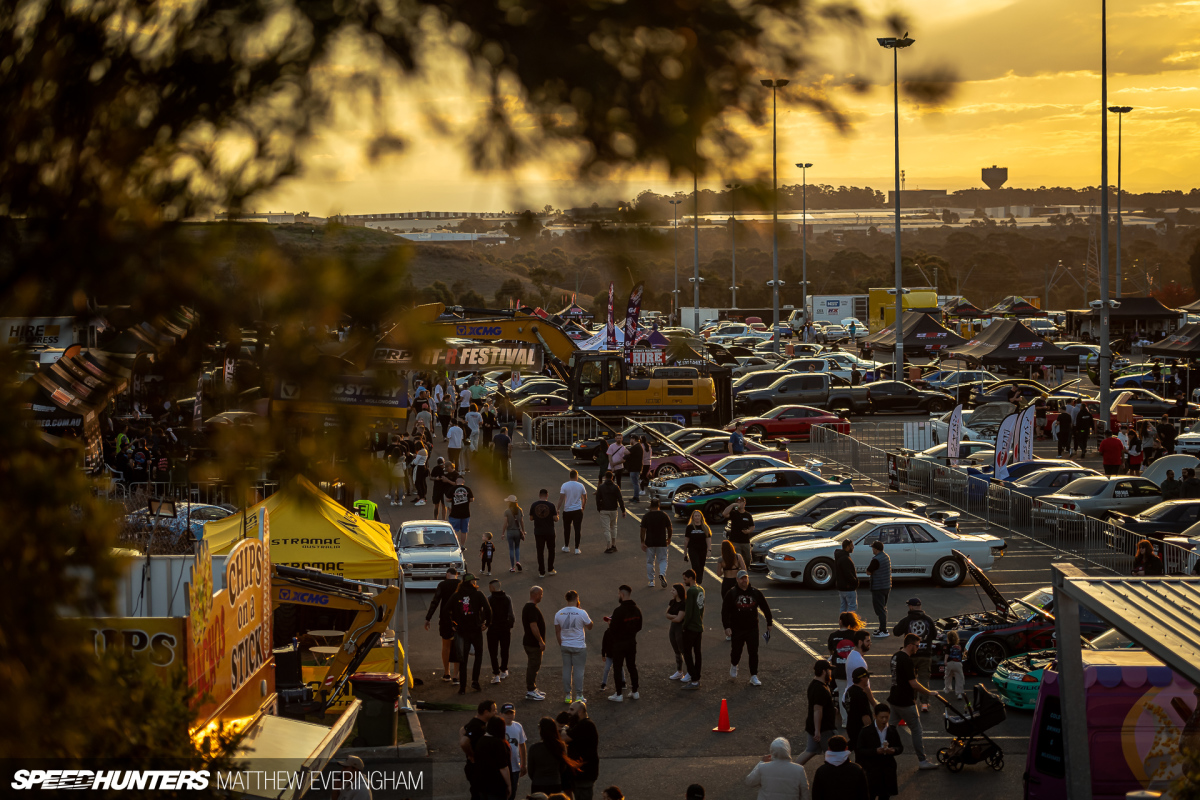 But don't mistake the GT-R brotherhood as a closed group – it's anything but that. Everyone who appreciates the refined brutality of these machines is welcome. You could have the wildest, most exotic build, or a bone-stock model with peeling paint – it doesn't matter. You're part of the brotherhood, a family that shares the same high-octane, red R-shaped blood cells.
Why We Love the GT-R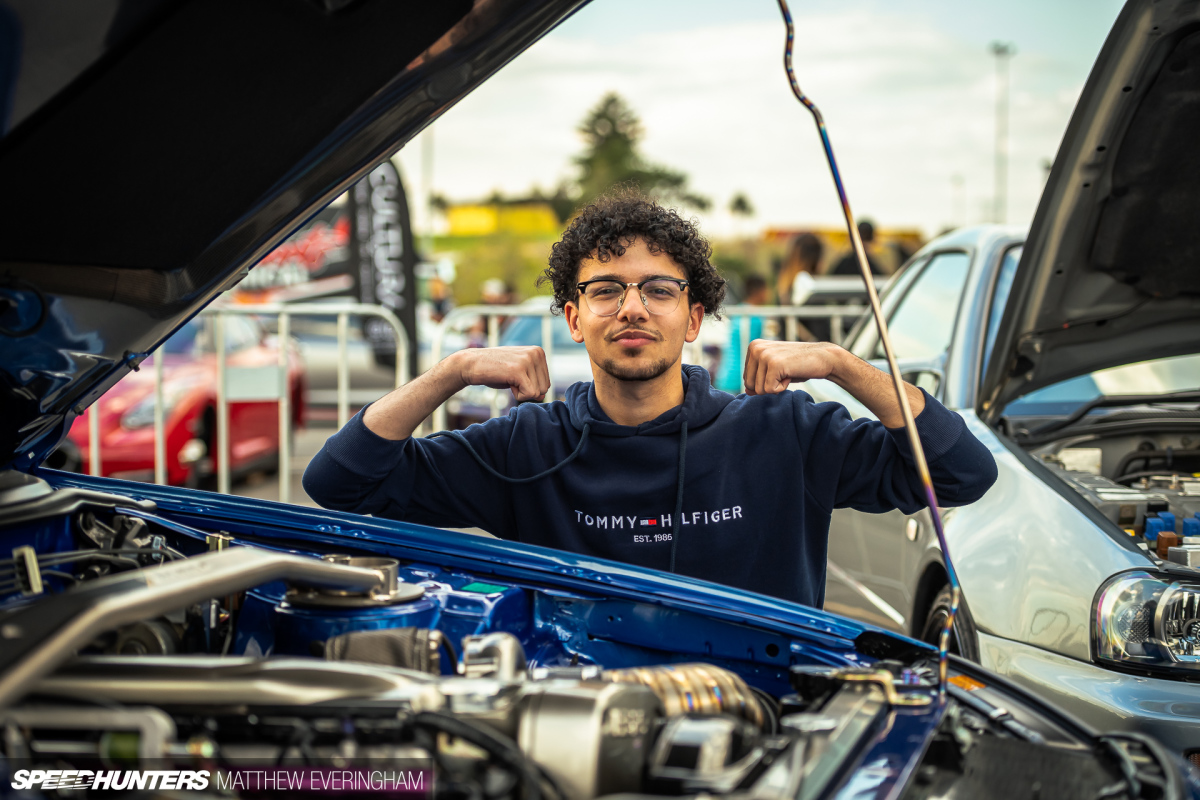 So what makes the GT-R such an obsession for us car folks? Why do we love it to the point of borderline madness? It's more than the power or the speed, though they're certainly a big part of it. It's the story behind each car, the person behind the wheel, and the community around it. It's the thrill of connecting with a machine, of tuning it, of making it your own. It's about challenging yourself and others, always in search of that perfect drive.
It's this shared passion that makes the GT-R brotherhood feel like a family. From the proud owners showcasing their gleaming machines at the GT-R Festival, to the solitary late-night mechanic perfecting that tune – every member has an interesting story to tell. Hell, even the fanboys who live vicariously through those lucky enough to steer their own GT-R are welcome here.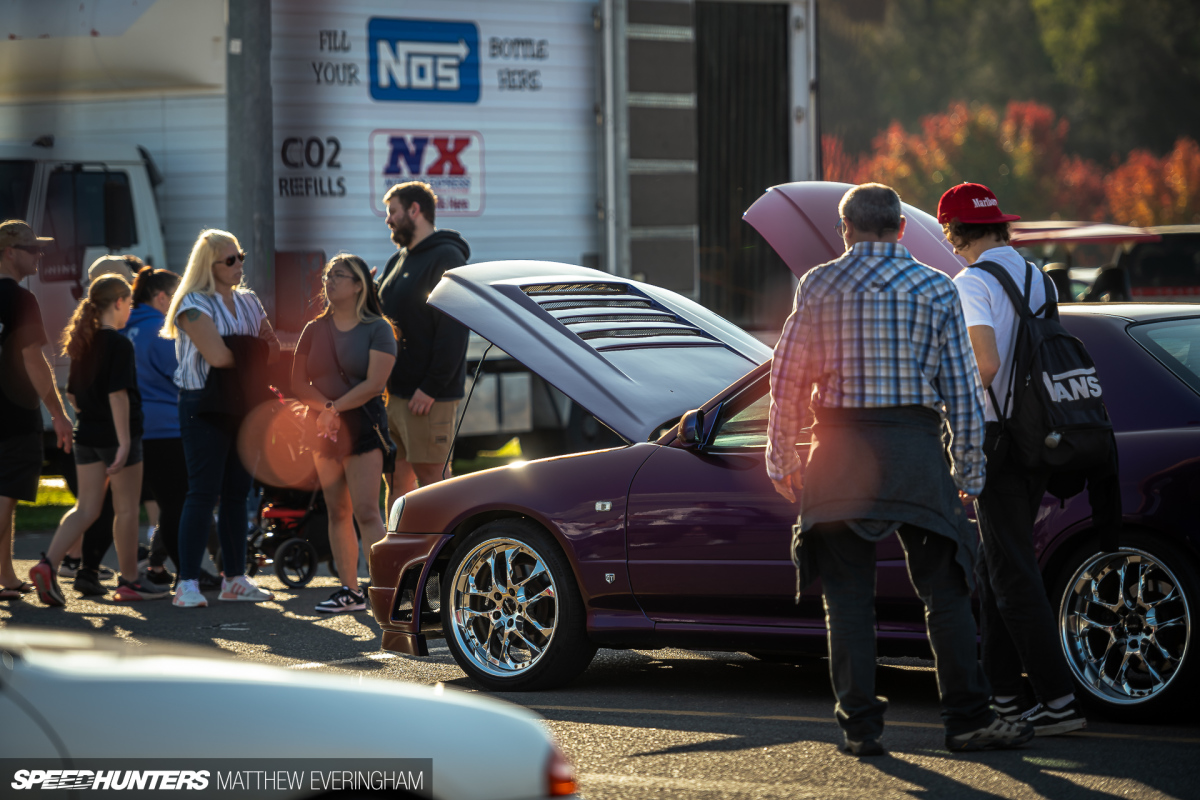 And isn't that the best part about being part of a community like this? You're not just part of a group, you're part of a grand narrative – a story that's still being written one drive at a time.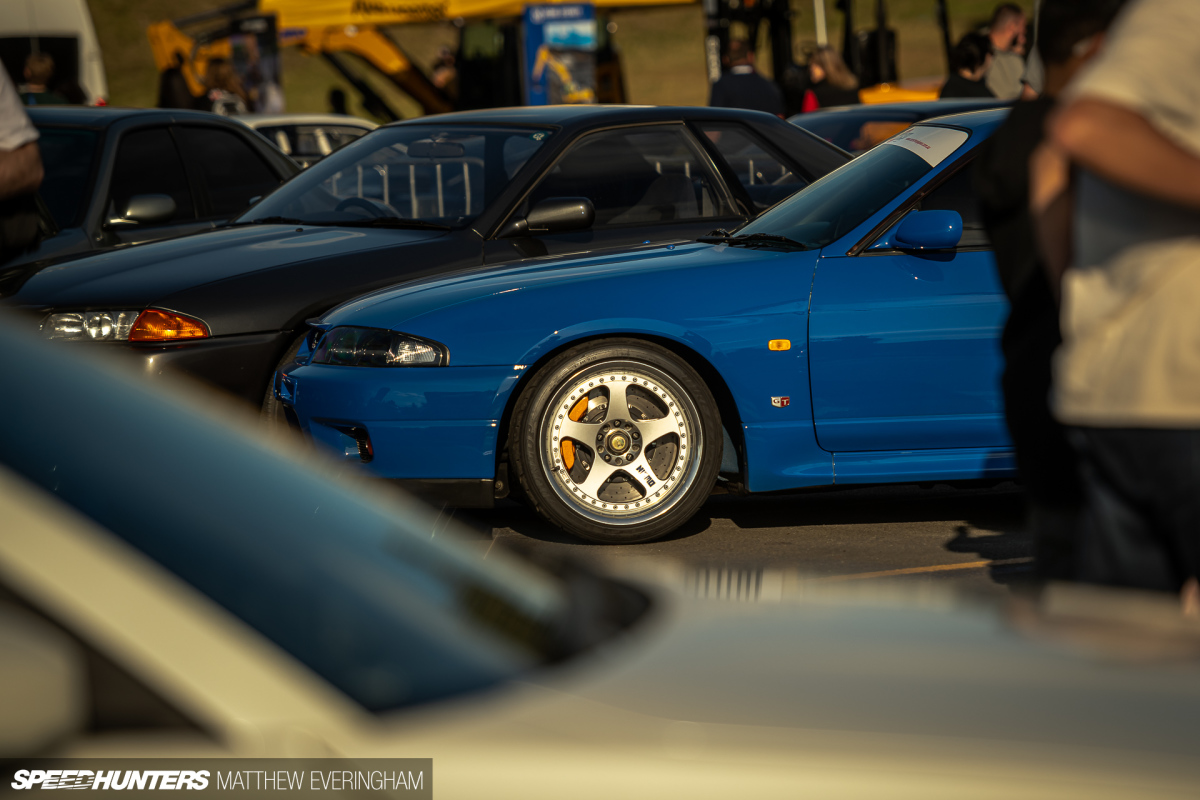 So if you haven't yet experienced the GT-R life, I invite you to dive head-first down this petrol-scented rabbit hole. Join the brotherhood, and I promise you, there'll never be disappointment.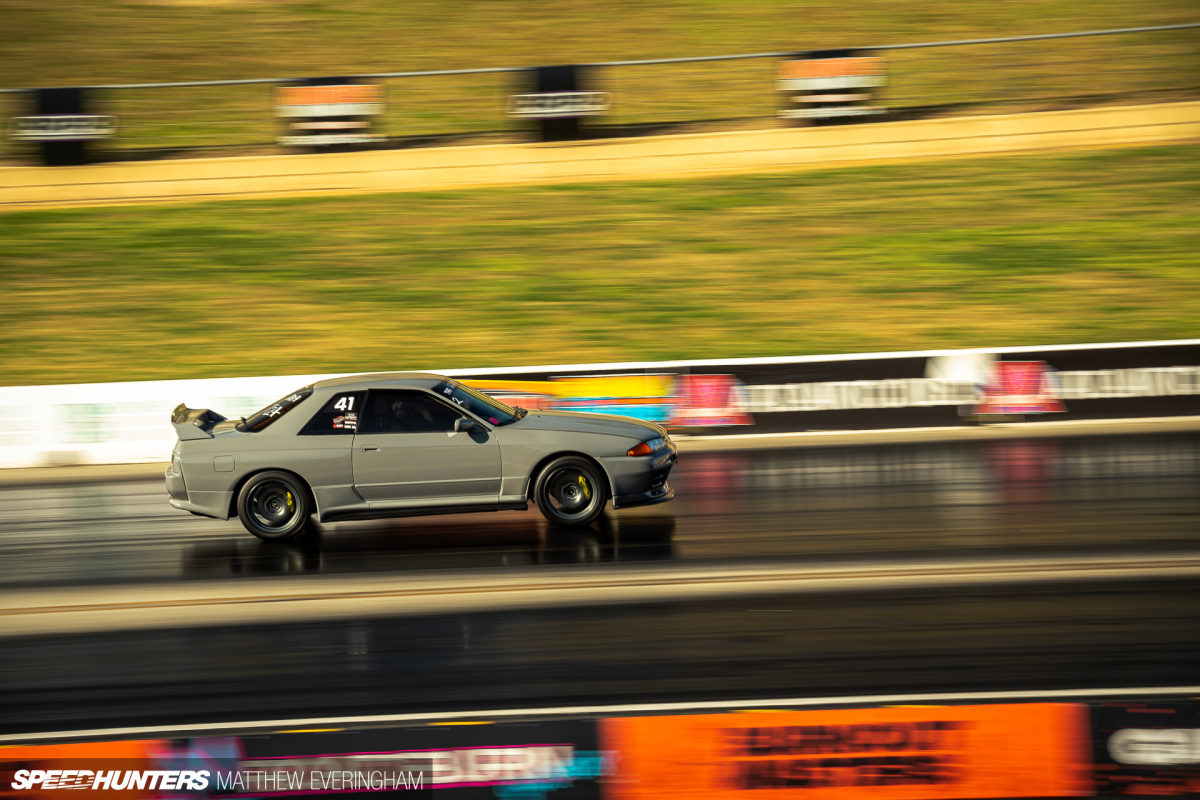 As for Australia, we're still very much in love with our adopted Japanese treasures. GT-Rs have become a part of our national car identity, echoing our love for speed, power, and a touch of the rebel.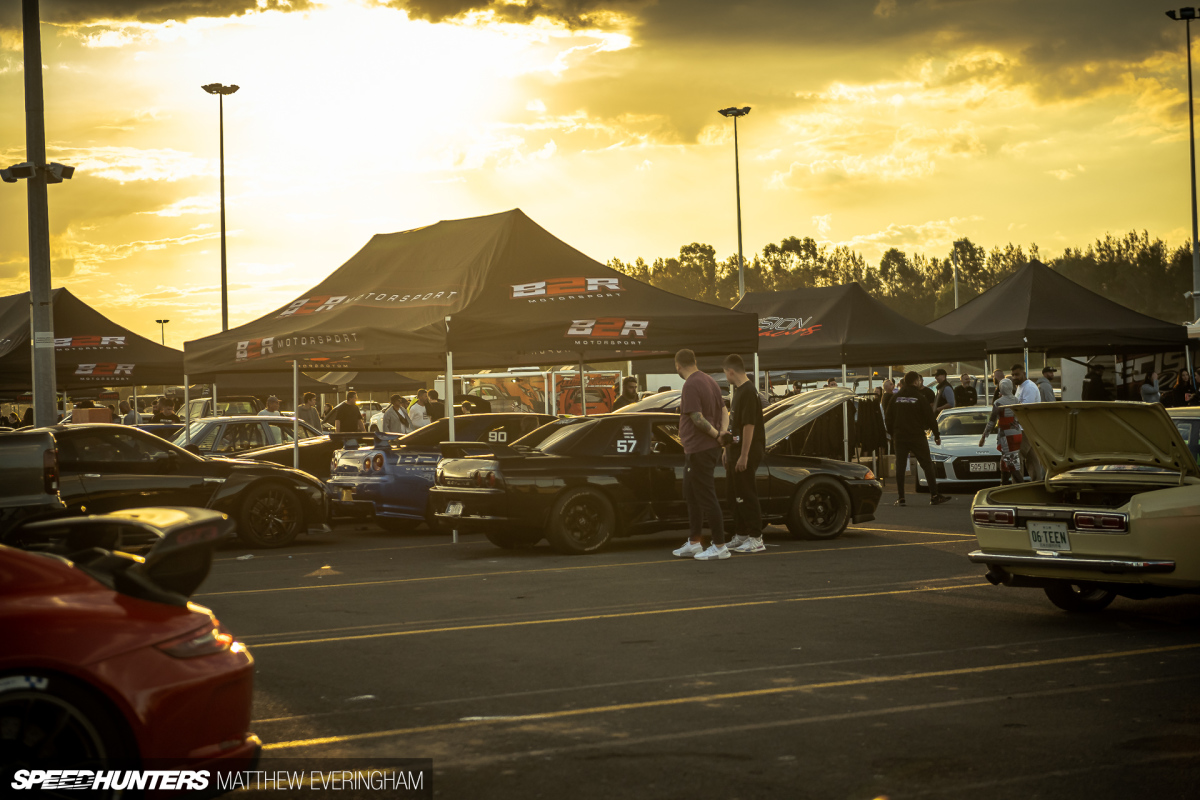 As the sun set on the 2023 PRP GT-R Festival, I couldn't help but smile. We Australians might be a bit rough around the edges sometimes, but we sure know how to appreciate a good car when we see one.
Long live the GT-R, and long live the brotherhood.
Matthew Everingham
Instagram: matthew_everingham
matt@mattheweveringham.com
GeeeDeeeArrrrr, Mate!