Over the course of the past few weeks, I've taken a closer look at some cars from the 2023 Elmia Custom Motor Show. The build I've saved for last is one I've wanted to spotlight ever since I began contributing to Speedhunters, and luckily for me it was on display at this year's show.
Mikael Wrzos has been cooking up this BMW E28 5 Serie for the past 13 years, taking a very different approach to the norm. Five different looks and four engine combos later, Mikael has finally hit Swedish streets in his now road legal (yes, really!) tube-framed creation.
Mikael had zero car-building knowledge when he picked up the '80s-era BMW at age 17. School classes at a local motorcycle workshop gave him a start on the tools, but he was never going to acquire the skills needed to achieve what he has with the E28 there. For Mikael, it was a case of learning through trial and error as he went along.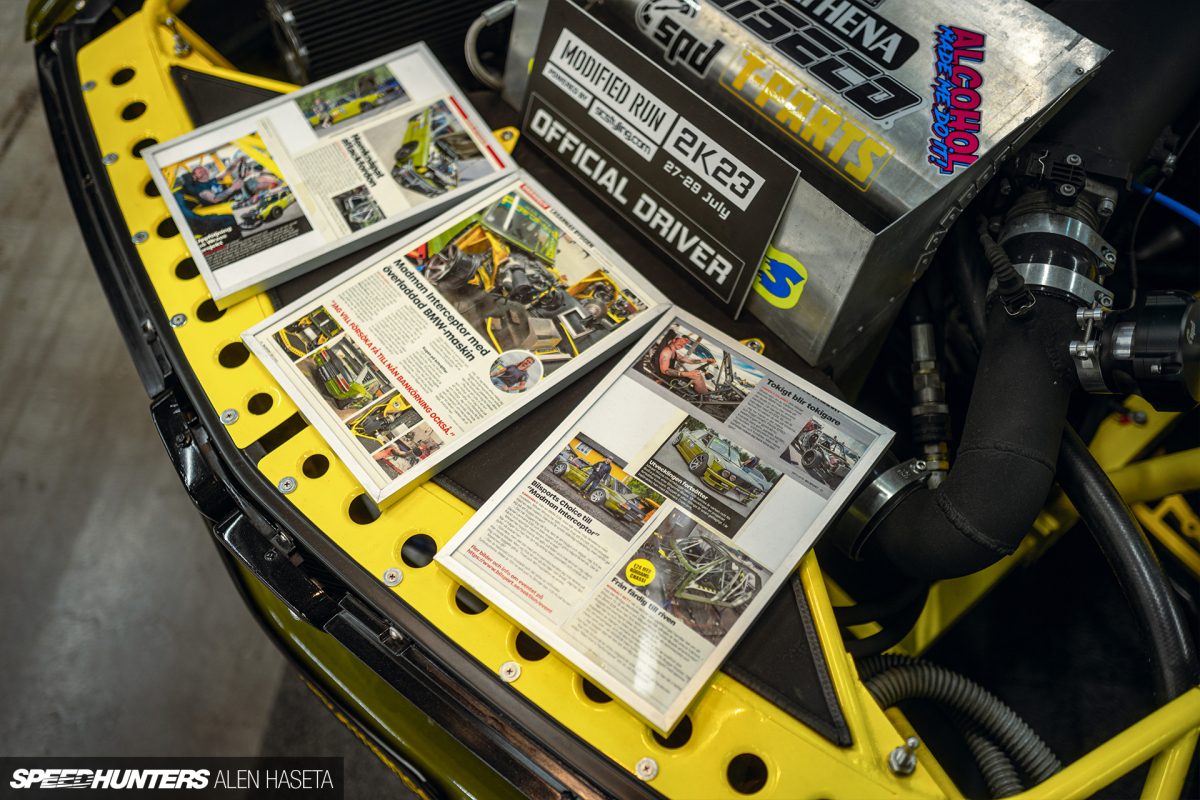 A couple of years into the project, Mikael got serious and began work on the car's custom tube frame chassis in his family's home garage.
His idea was to build the BMW back up into a wild, race-car-looking-and-performing machine for the road and the track. Lapping, sliding, burning tyres or just cruising – the Mad Mans Performance E28 'Interceptor' really can do it all.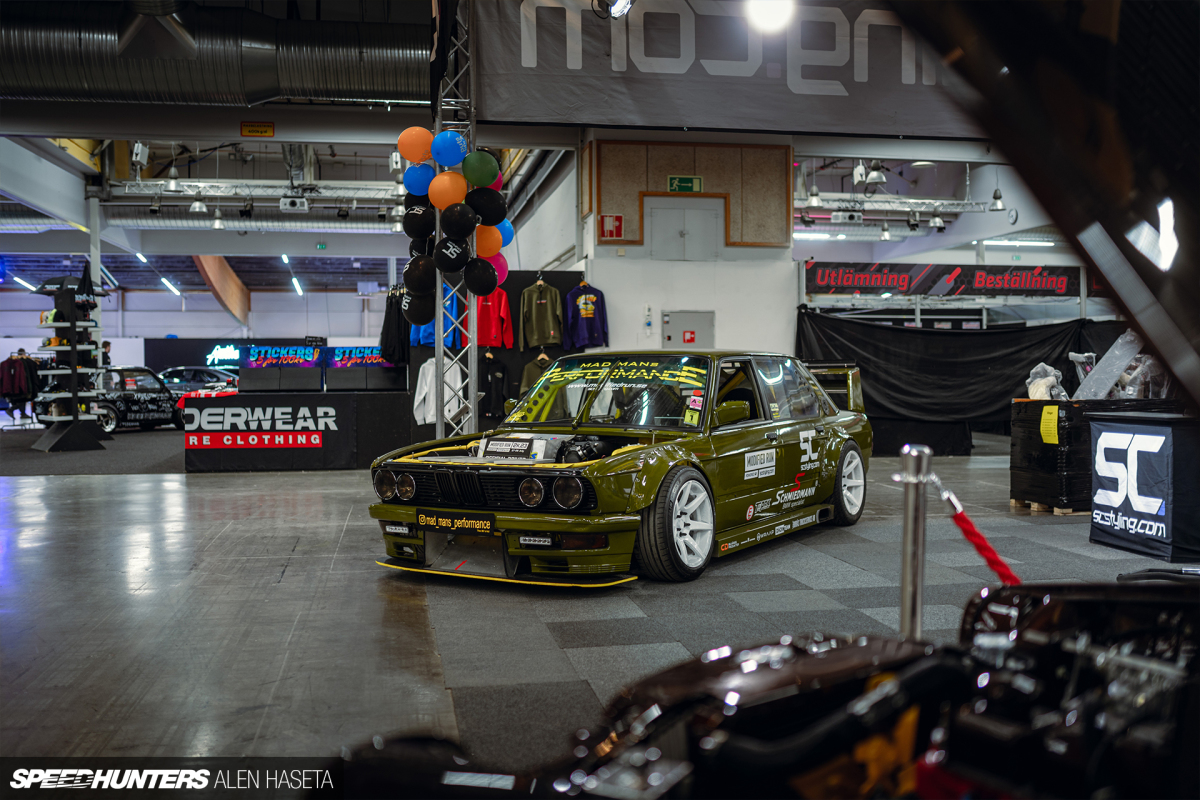 Using an E28 as a base over the far more popular E30, meant Mikael was really going to be up against it when it came to modification – especially with the car's exterior. But that was of no concern to him, because Mikael planned to custom-build as much of the BMW as he could anyway.
Today, the Wrzos touch can be seen all around the exterior.
The aluminium side skirts are his own handiwork, as is the huge LTO-inspired rear wing and the custom splitter attached to the M-tech front bumper. You can credit the rest of the bodywork, including all modification of other parts so they fit, and even the paint job to Mikael too.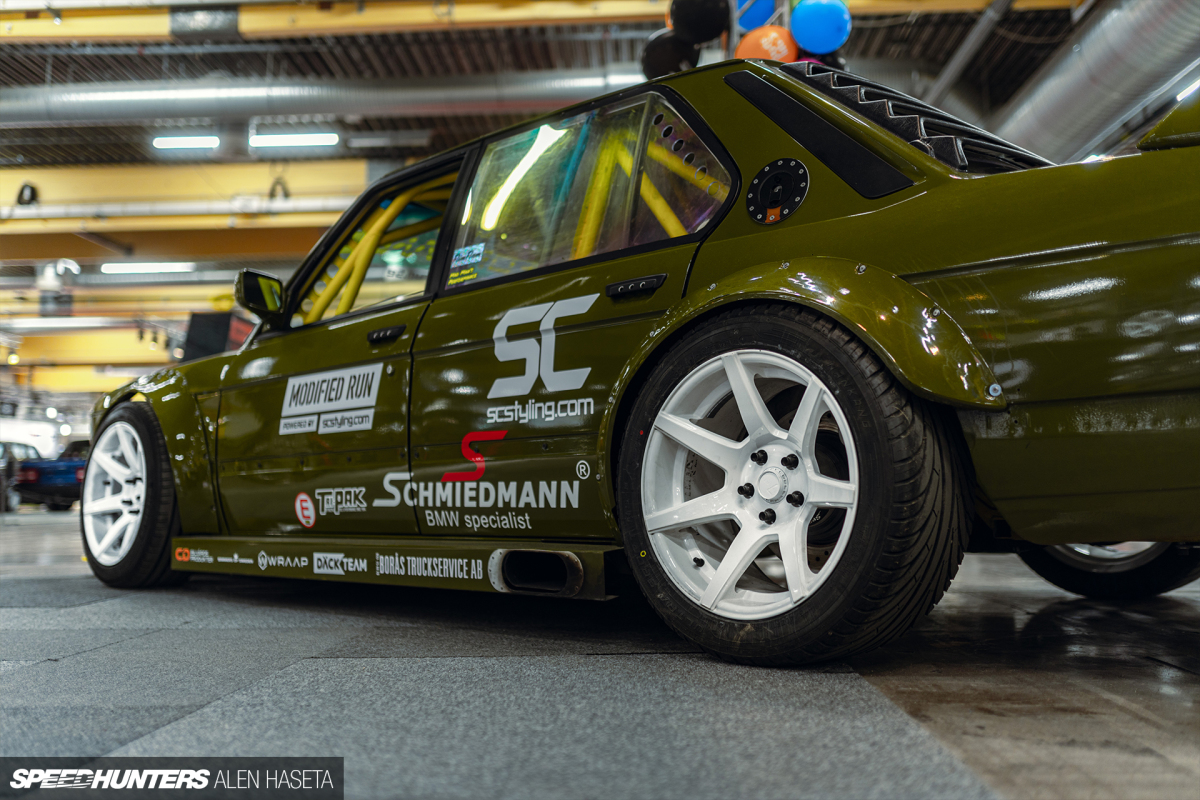 For wheels, Mikael chose a set of 7Twenty Style 55s – 18×8-inch in the front and 17×9.5-inch at the rear – wrapped in Nankang NS2s and Michelin Pilot Sport 4s. The brake setup uses BMW E38 750 callipers with BMW E46 325mm rotors at the front end, and Volvo S60R callipers with 327mm StopTech rotors out back.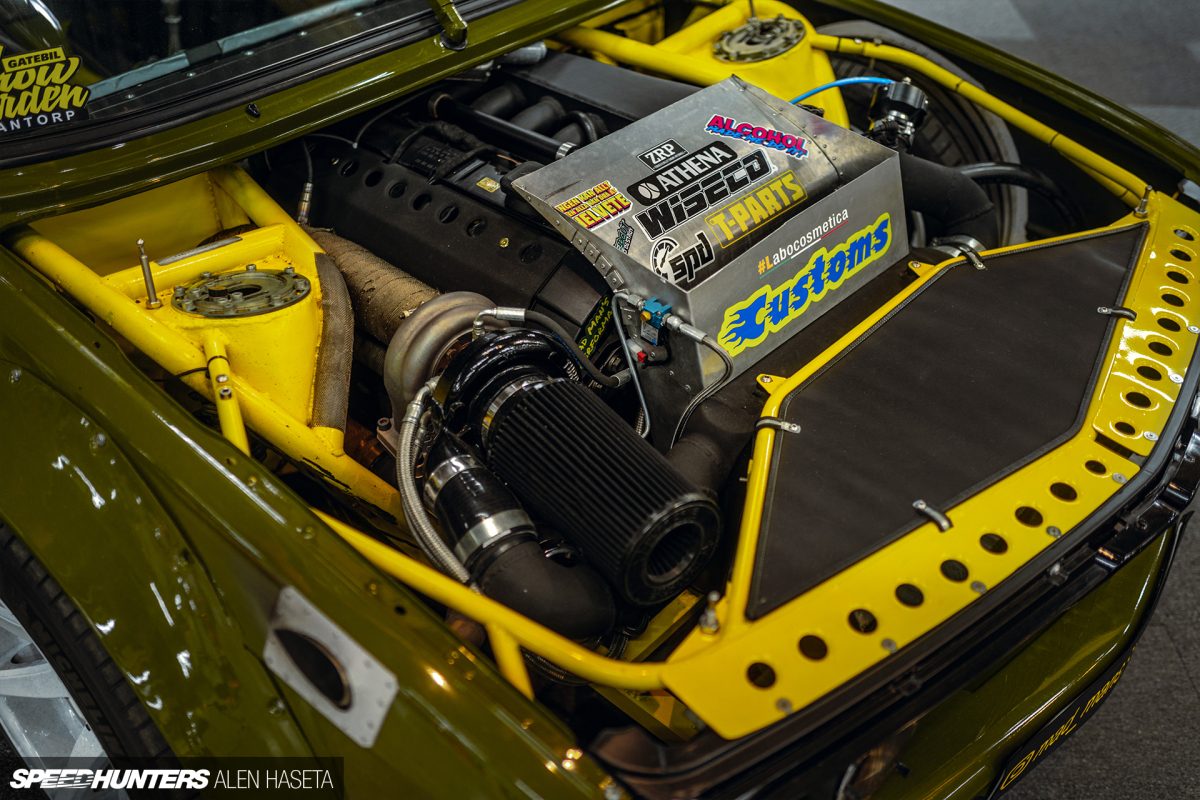 The engine – which sits quite far back in the bay necessitating the factory firewall to be cut – is a stroked BMW M50N28, built using an M50N25 block and B28 crankshaft. To this, Mikael added 135mm I-profile ZRP rods and Wiseco forged pistons, and a M52 single VANOS cylinder head featuring dual intake camshafts. You'll find ACL bearings and ARP fasteners throughout.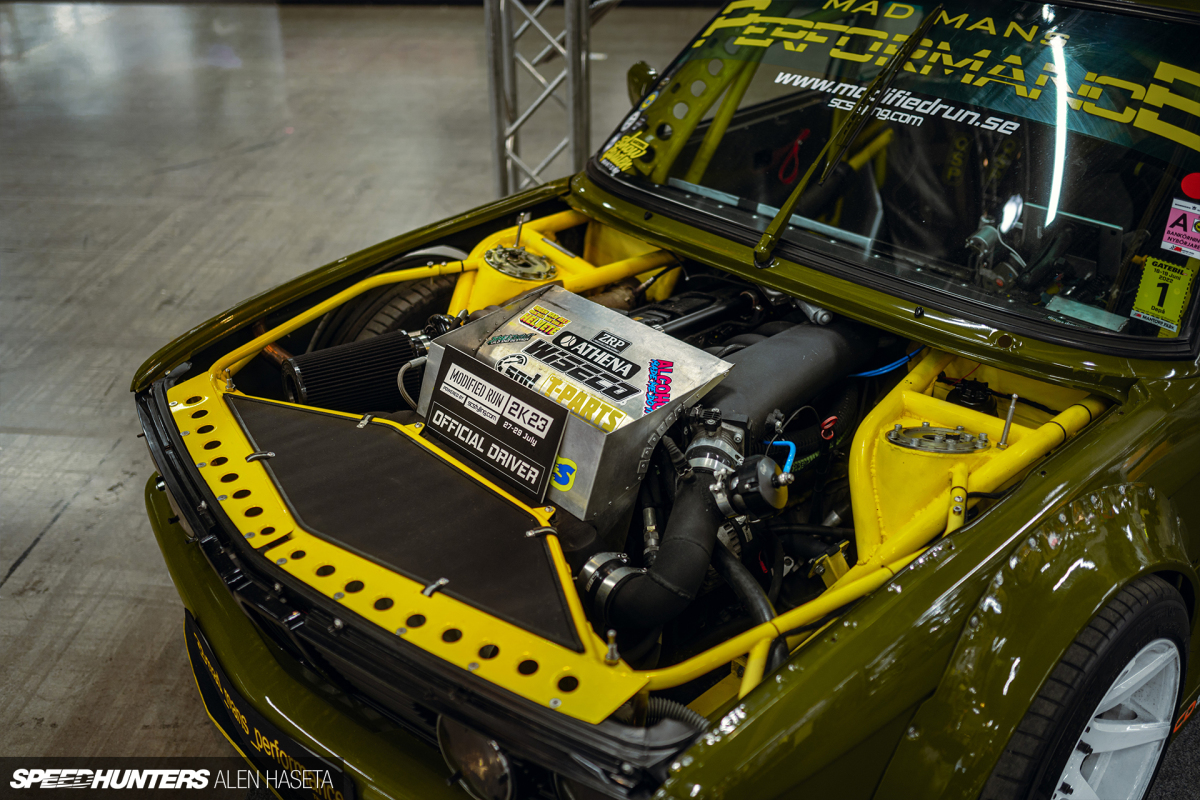 The real power-making piece of the puzzle is a Turbosystems HTX4064 turbocharger running a Turbosmart 45mm wastegate that dumps out the front fender. A J-Spec intake plenum, front-mounted intercooler and an upgraded fuel system featuring 1,200cc Bosch Motorsport injectors also feature in the engine spec.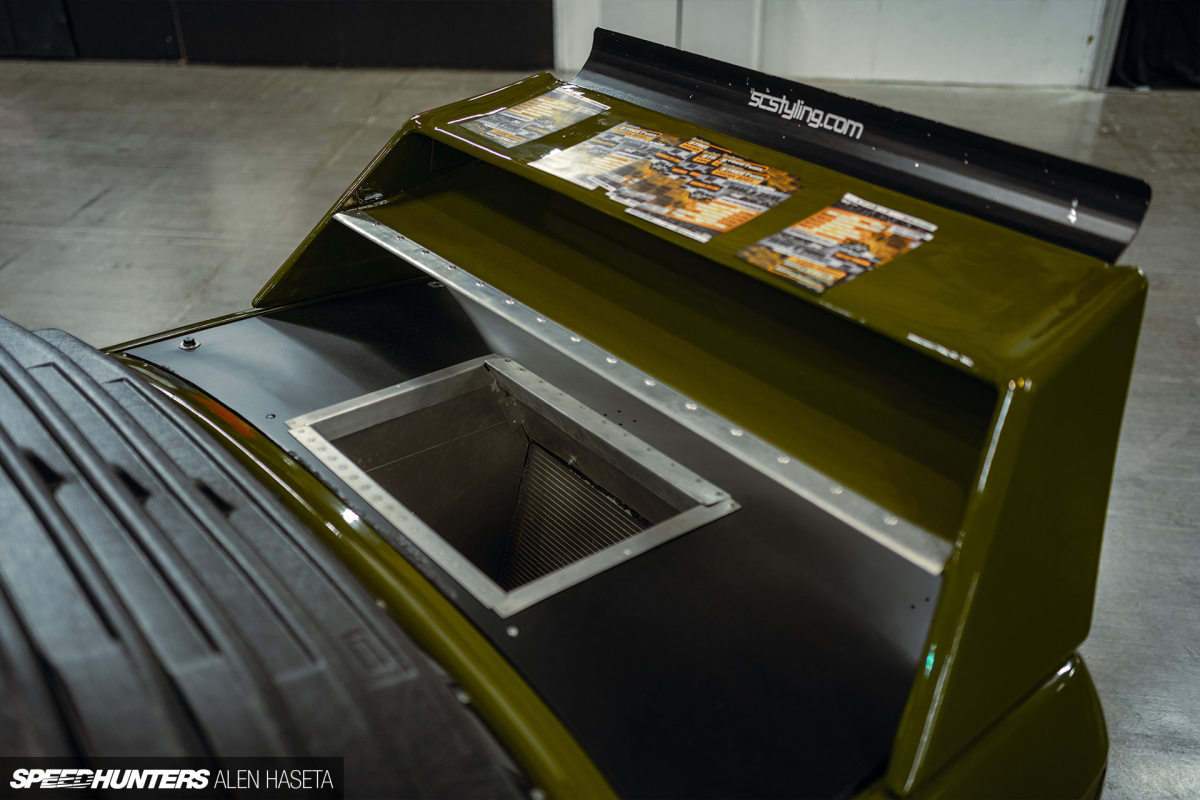 The custom-made 3.5-inch stainless steel exhaust was intentionally made oval for better ground clearance as the car sits very low thanks to modified original rear suspension on XYZ shocks and BMW E36 front suspension with modified control arms, XYZ shocks and a steering angle kit from T-Parts. Mikael also relocated the radiator to the back of the car. 
The car's entire front end bodywork can be quickly removed by releasing the clamps for the intercooler pipes and quick connectors for the oil cooler, gaining total access to the engine. Tuned through an Ecumaster engine management system, at 1.0bar (14.7psi) of boost the engine currently makes just shy of 630whp, but Mikael has plans for 700whp this summer.
Getting that power to the ground is an OEM ZF manual gearbox from a BMW E39 528 with a Quarter Master triple-plate clutch, a custom-built driveshaft, and a BMW E28 535i LSD differential.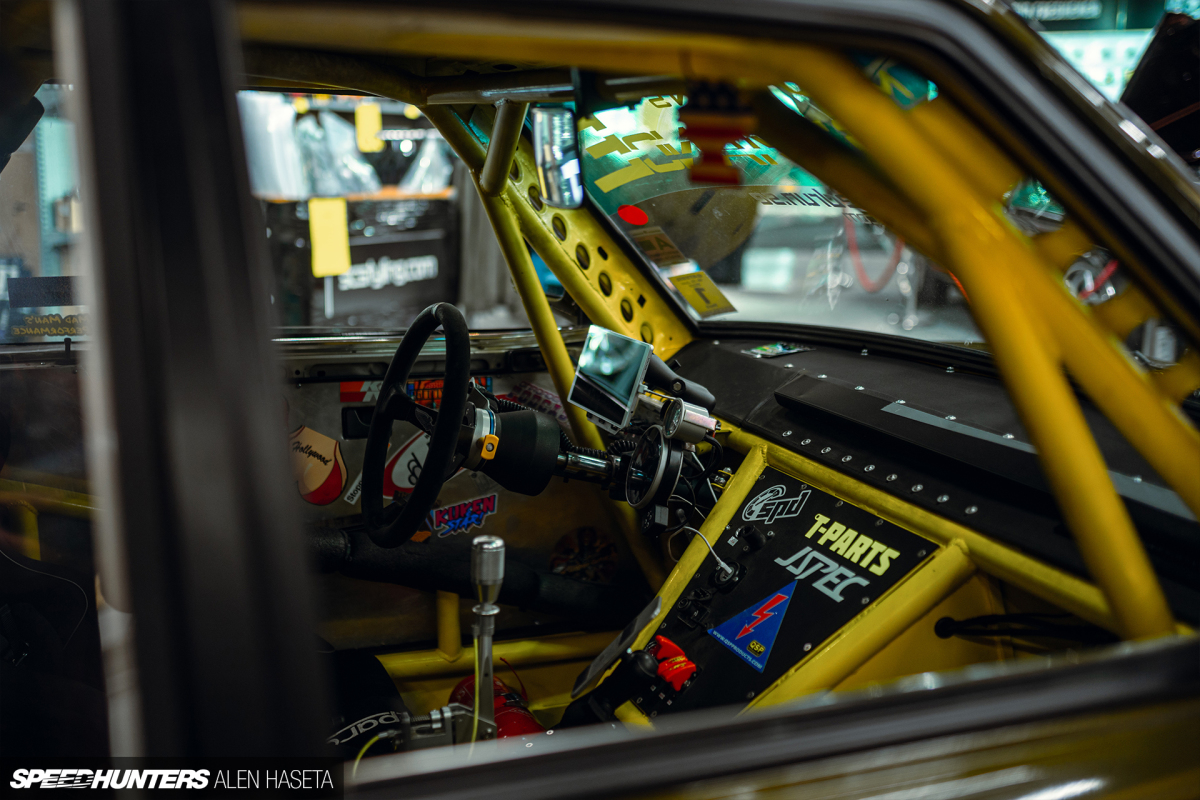 The interior is just as wild as the exterior with little remaining from the original car. Aluminium sheeting was used for the custom dash and a new firewall section, while Sparco Pro 2000 bucket seats paired with QSP 4-point racing harness (and regular 3-point belts for street use) hold Mikael and any brave passenger in place. There's also a Sparco steering wheel, Coolerworx short shifter, and an aftermarket speedometer and boost gauge. All other engine information is relayed through a Samsung tablet behind the steering wheel.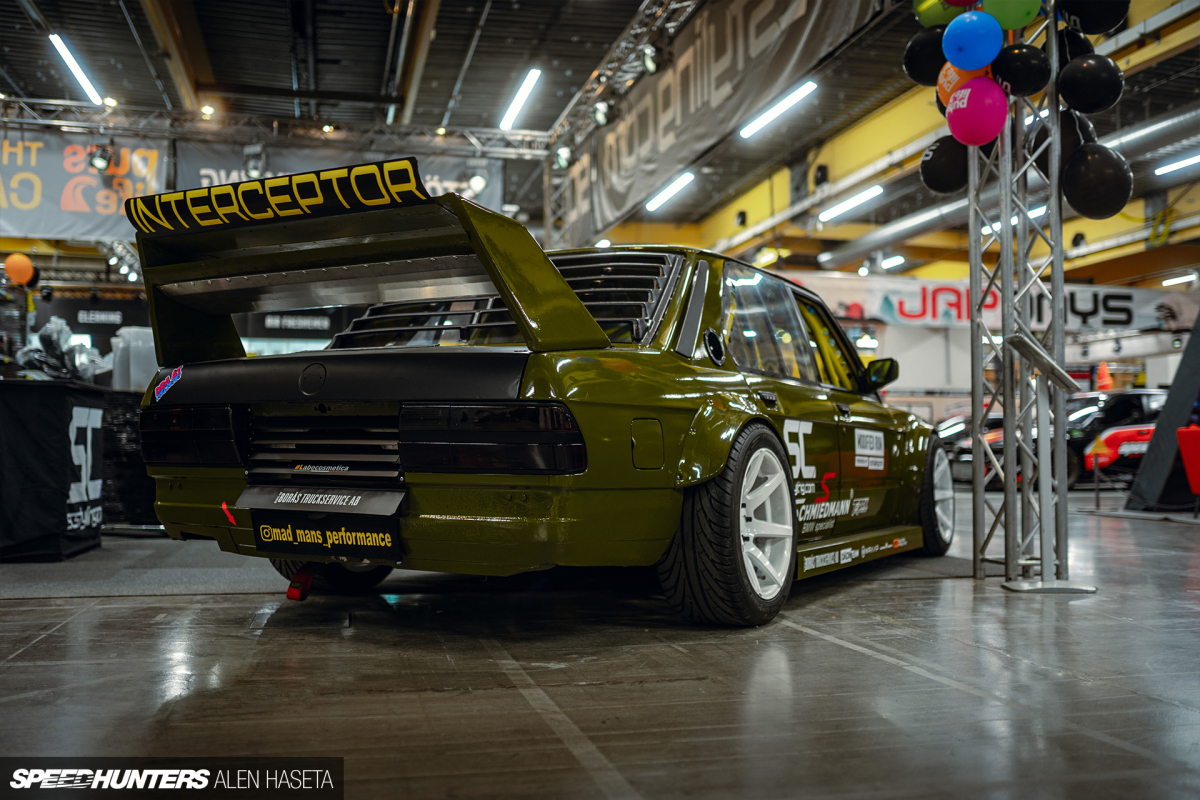 Although he has 13 years in the build already, Mikael isn't done just yet. He's keeping himself busy by fine tuning the Interceptor while also building a BMW E28 Touring. The latter is a model that does not officially exist, so I'm keen to see what Mikael comes up with.
I hope you enjoyed my 2023 Elmia coverage. Next up, it's Gatebil season!
Alen Haseta
Instagram: hazetaa