Clean Culture
As far as first dates go, this one went off with pops and bangs.
The last weekend of May marked the first ever Clean Culture event to be held in Japan. Co-hosted by Jun and the Hardcore Tokyo crew, the event was designed to imitate a typical Clean Culture event in the US, complete with American MCs and food trucks catering burgers, tacos and everything in between.
Clean Culture have been holding events across the States since 2014, often filling stadiums but always keeping a local car meet vibe. So seeing them break into the Japanese events calendar is pretty cool.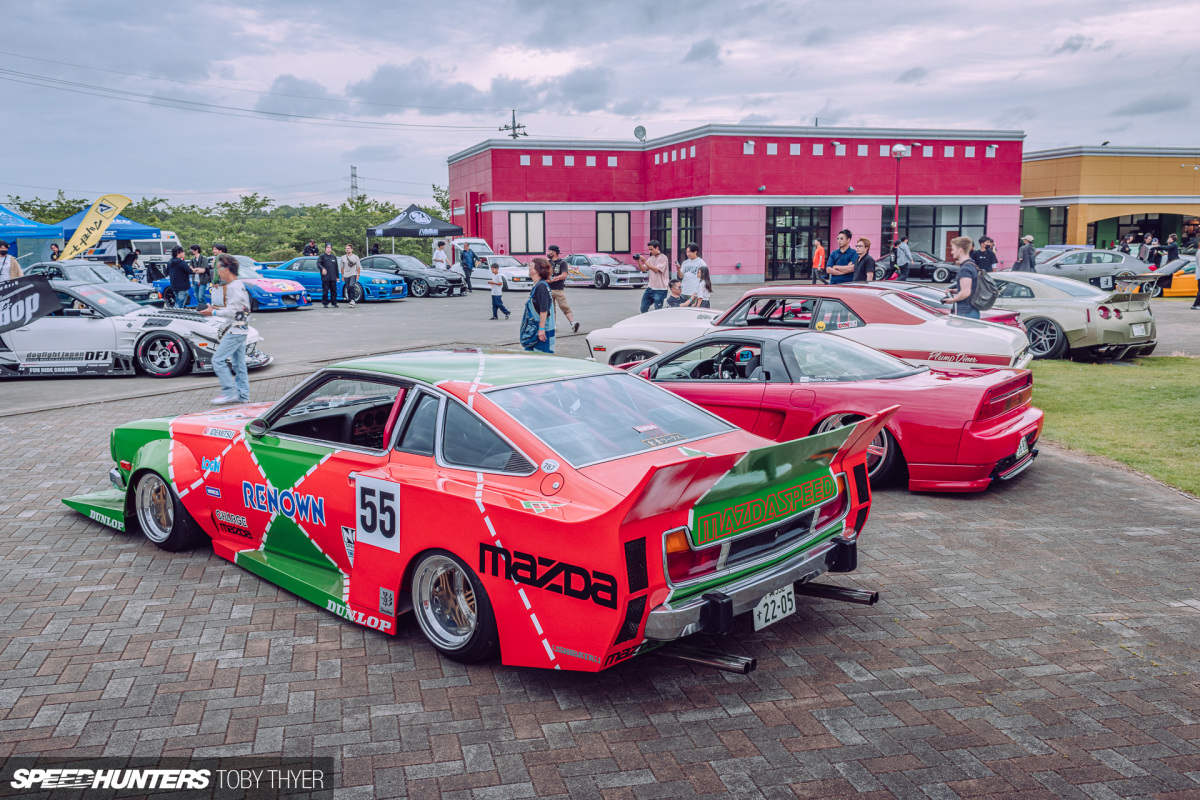 For this monumental occasion, they weren't just going to find any old carpark to display the 80-odd cars that were signed up to take part.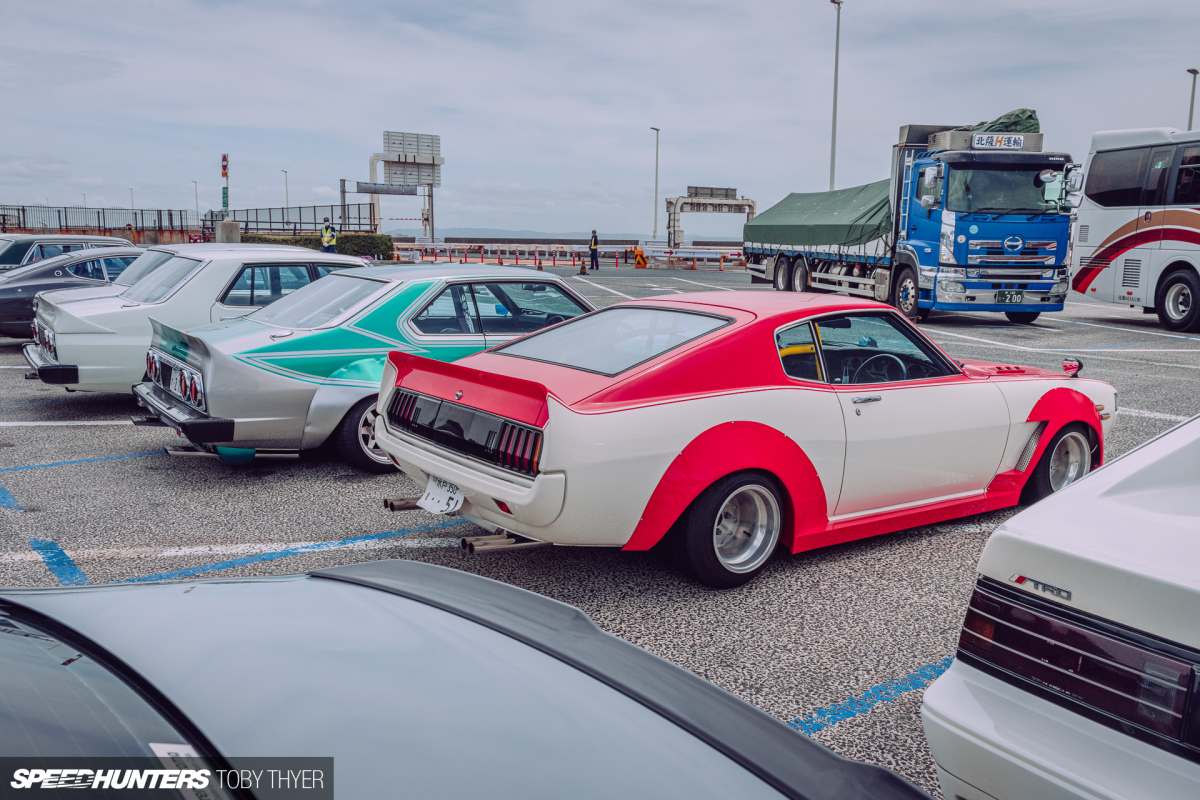 Getting to this magical oasis of slammed tuner cars meant embarking on a voyage across Tokyo Bay. It's the first time I've made the journey since I've lived here, although I've seen other pilgrims like the kaido racers above traversing many times, on YouTube.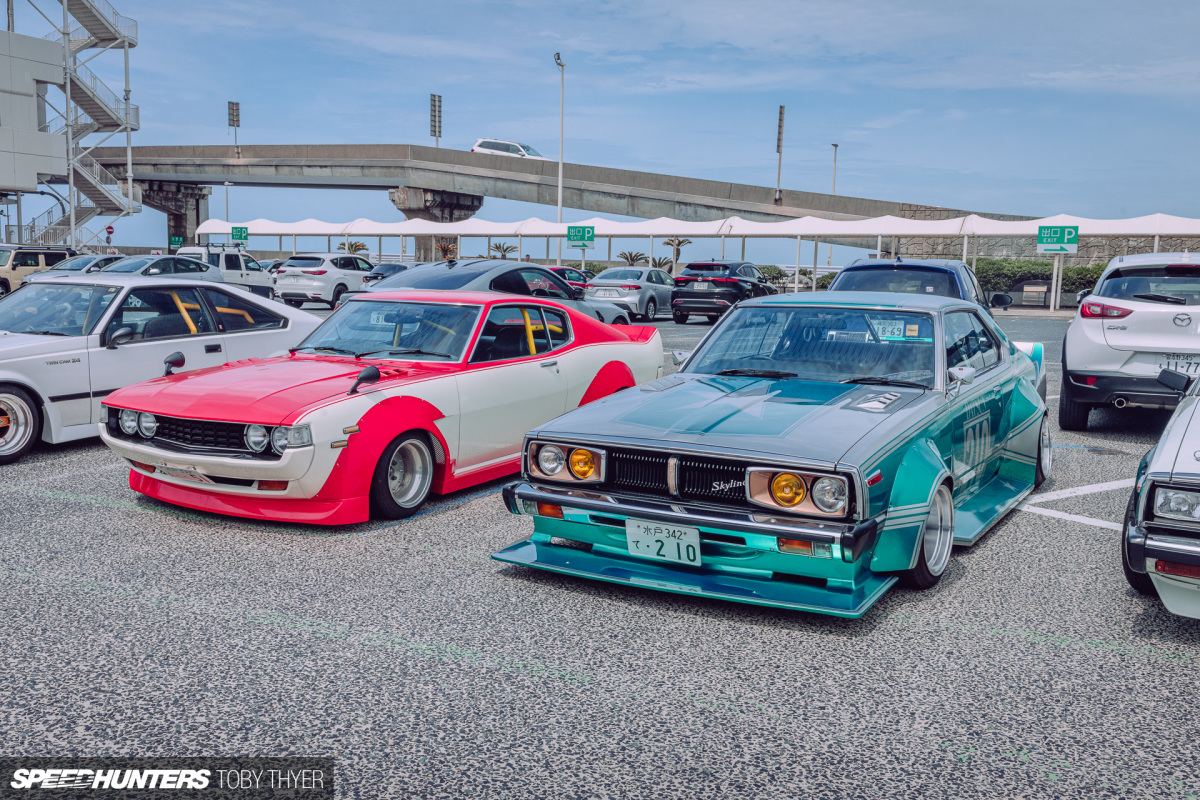 Halfway across the bay, emerging from 9.6km of tunnel, you'll find Umihoteru (translation: sea firefly) Parking Area. Think of it as Daikoku PA on an artificial island in the middle of a harbour, filled with amusement decks and shaped like a ship. It's pretty impressive, and so it should be considering it took 25 years of planning and nine years of construction to complete.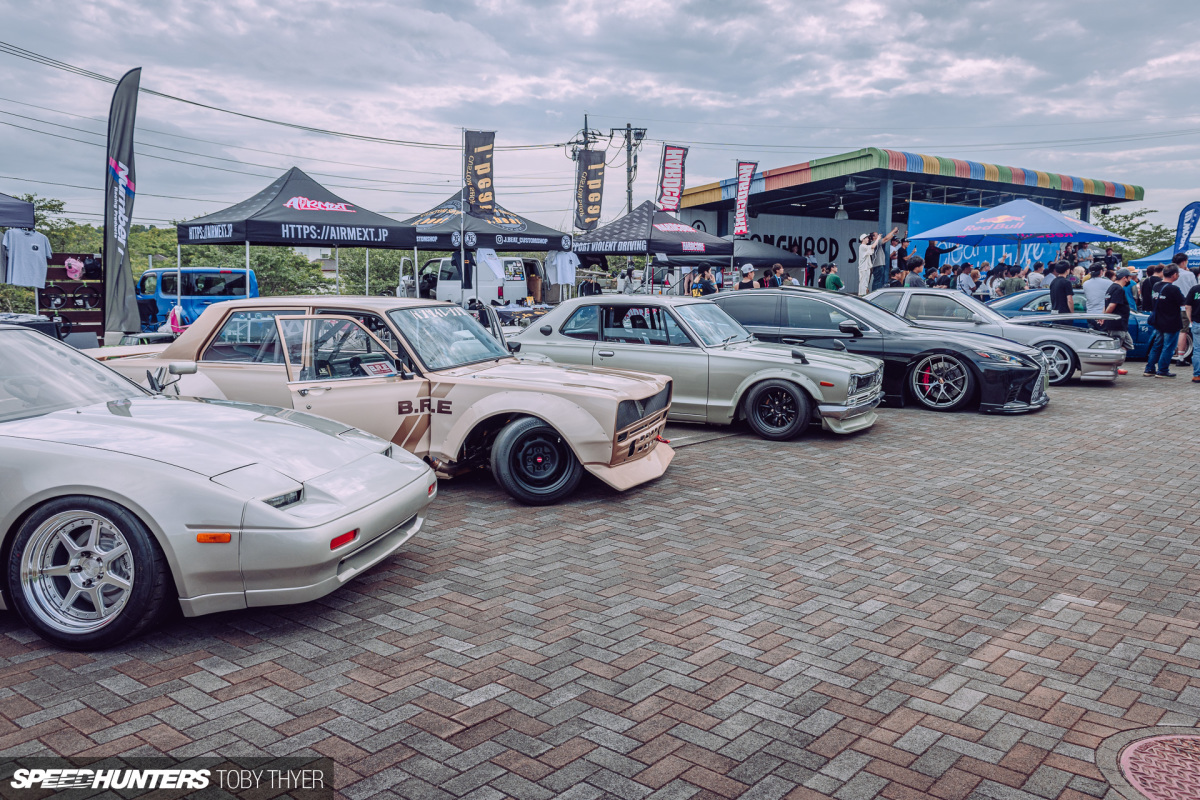 After the final driving leg, I made it to the event venue. Longwood Station is smack bang in the middle of the Chiba Peninsula, and is actually one of Tokyo's biggest film sets. I thought it was an abandoned mall complex, but apparently it's the place to come to if you want artificial rain or need to set off a few explosions. It's also where an event called Speedhunters Live went down in 2019.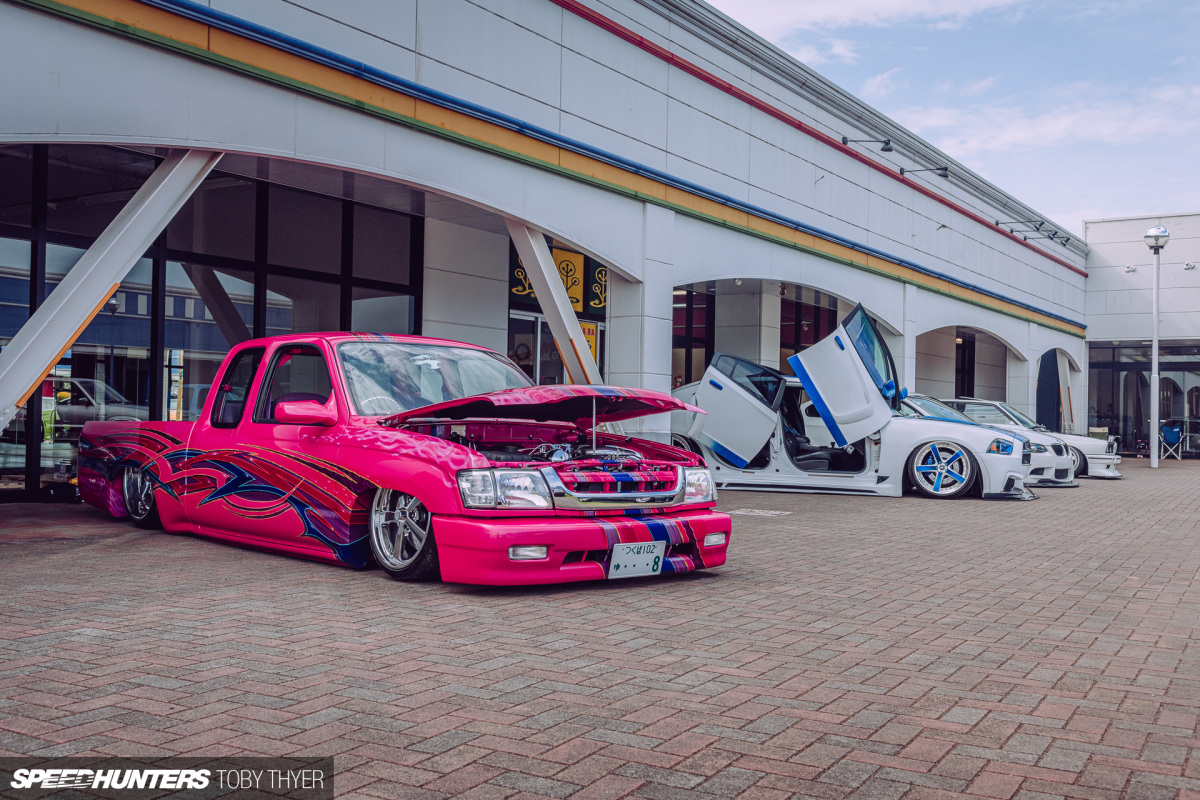 It provided the perfect backdrop for American-inspired, Japanese-built stance cars. With all the cross pollination between modified car tribes, I'm not even sure that makes sense, or if the cars really even need a label.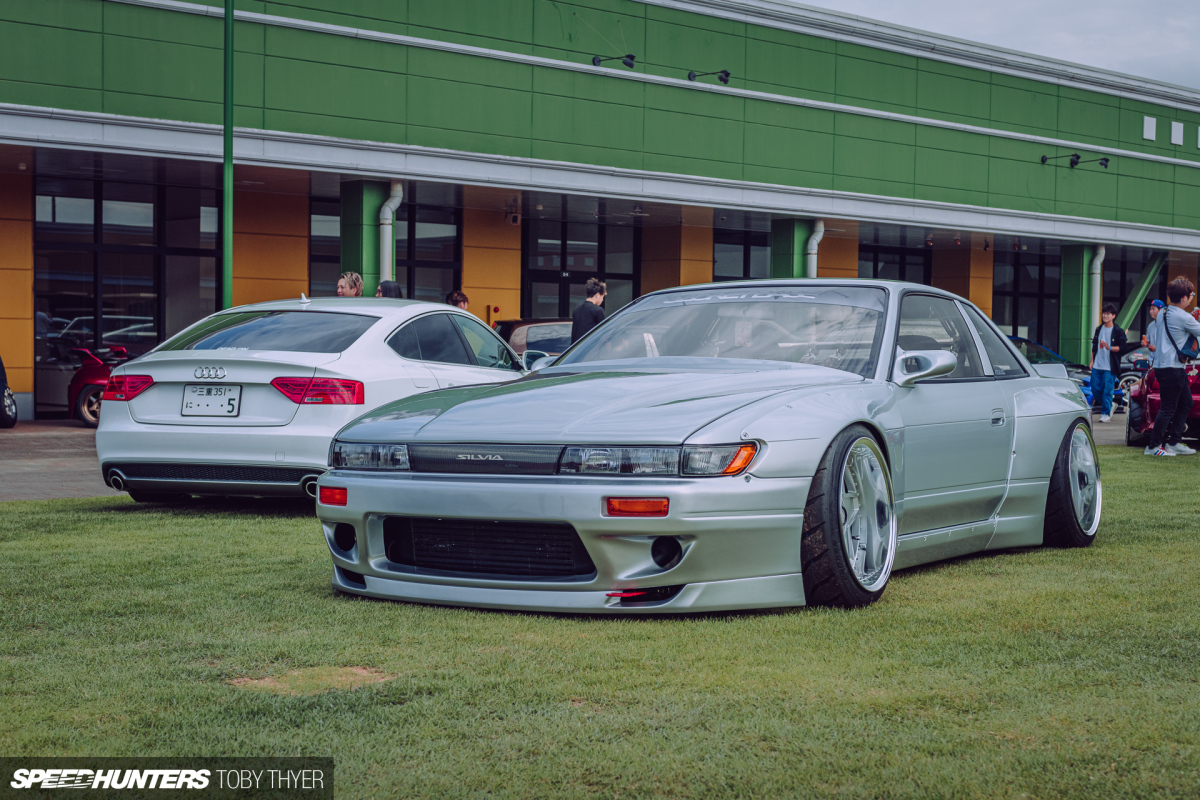 Ten or 20 years ago, perhaps there was a greater distinction between Japanese and American modified cars, but both powerhouses are influenced by each other so much that nowadays the lines are blurred.
Sure, there are still modifications that are distinctly Japanese, like hanging an oil cooler on the outside of your drift car. But two-tone candy paint and a big blower? Thanks 'Merica.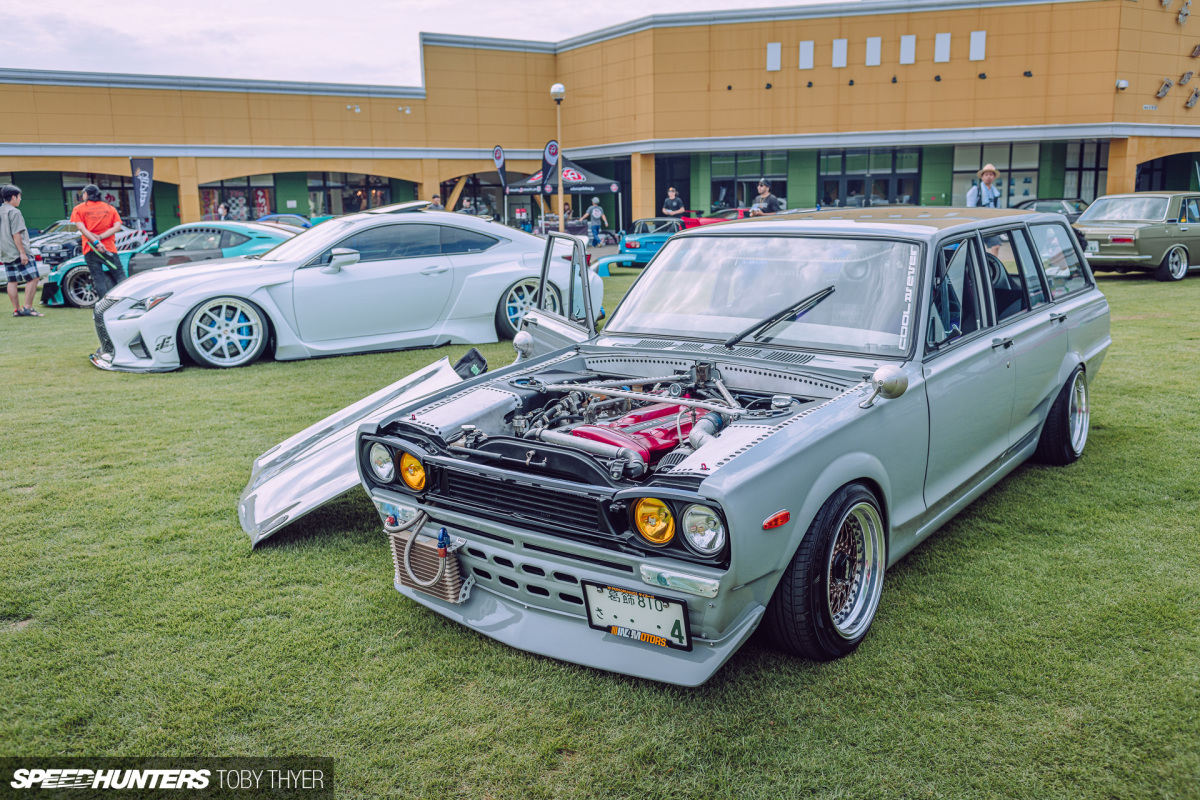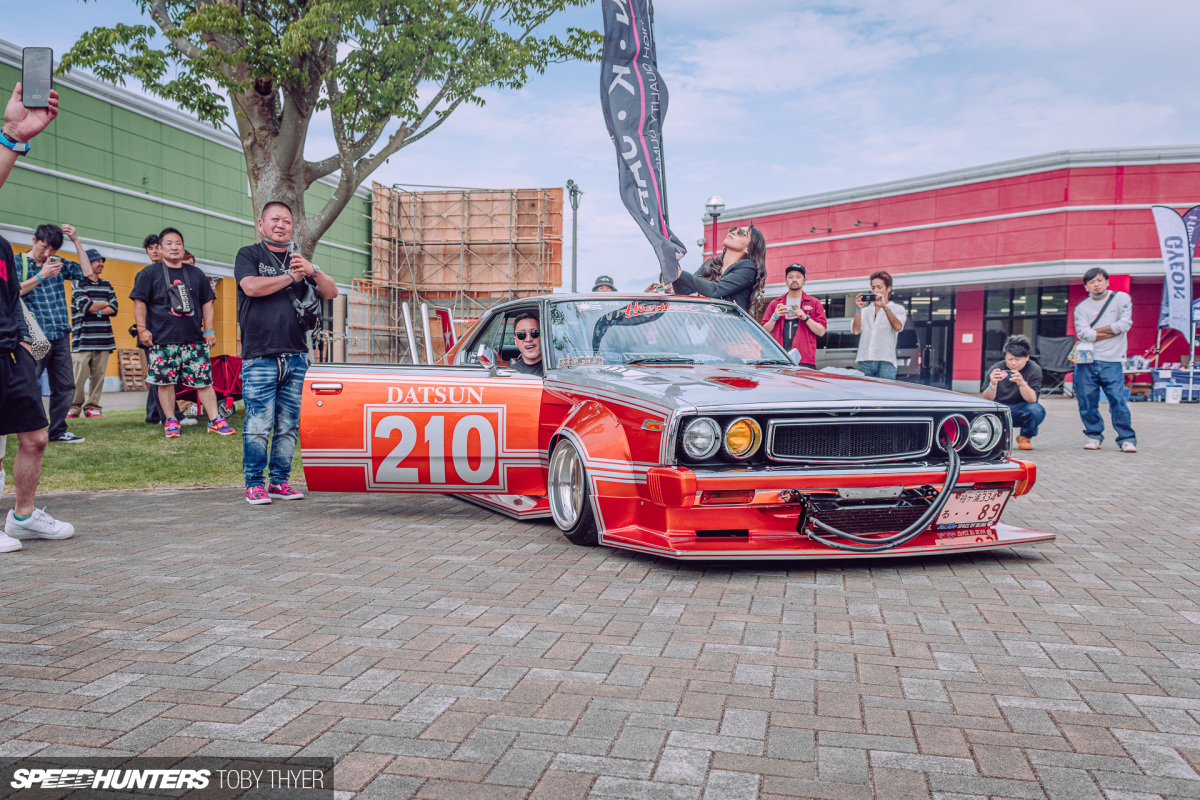 We are all friends now and labels don't really matter. People are just building what they want, which is great. There were a few race cars present (including a drag-prepped Chevy Nova), plus some American muscle, VIP and of course plenty of stance.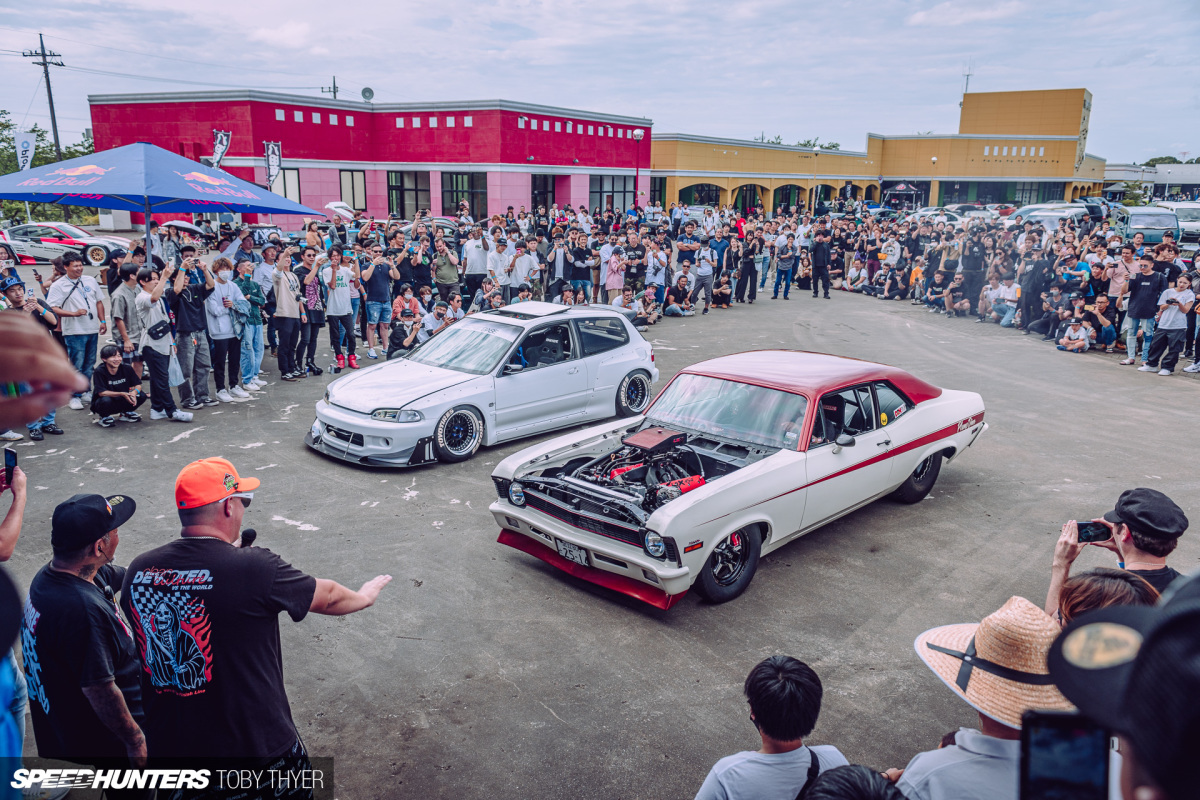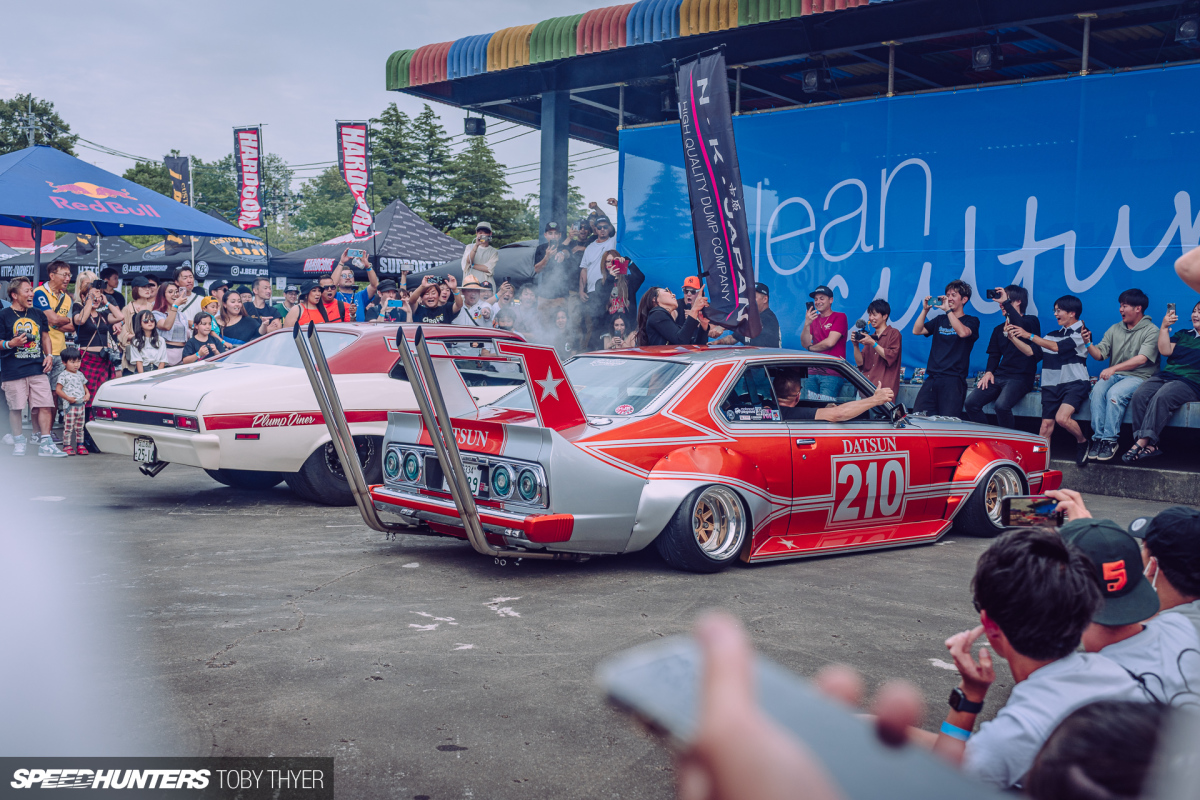 One of the highlights of the day was the Exhaust Competition, which saw the built-by-Souki-san Hakosuka take the trophy for best noise. The blown radiator hose was definitely worth it.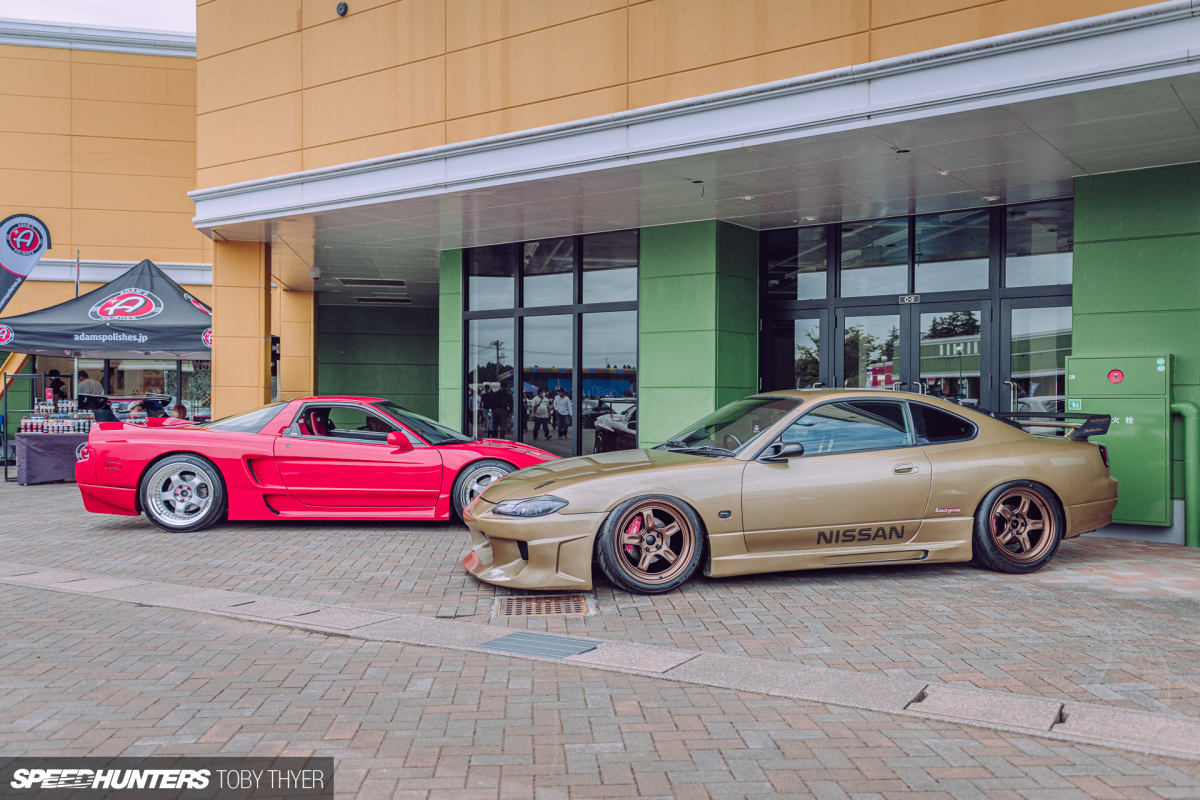 Like most events I attend, I saw plenty of familiar cars and familiar faces to catch up with, but lots of new builds on display too. We'll be bringing you features on some of the freshest in the coming weeks and months.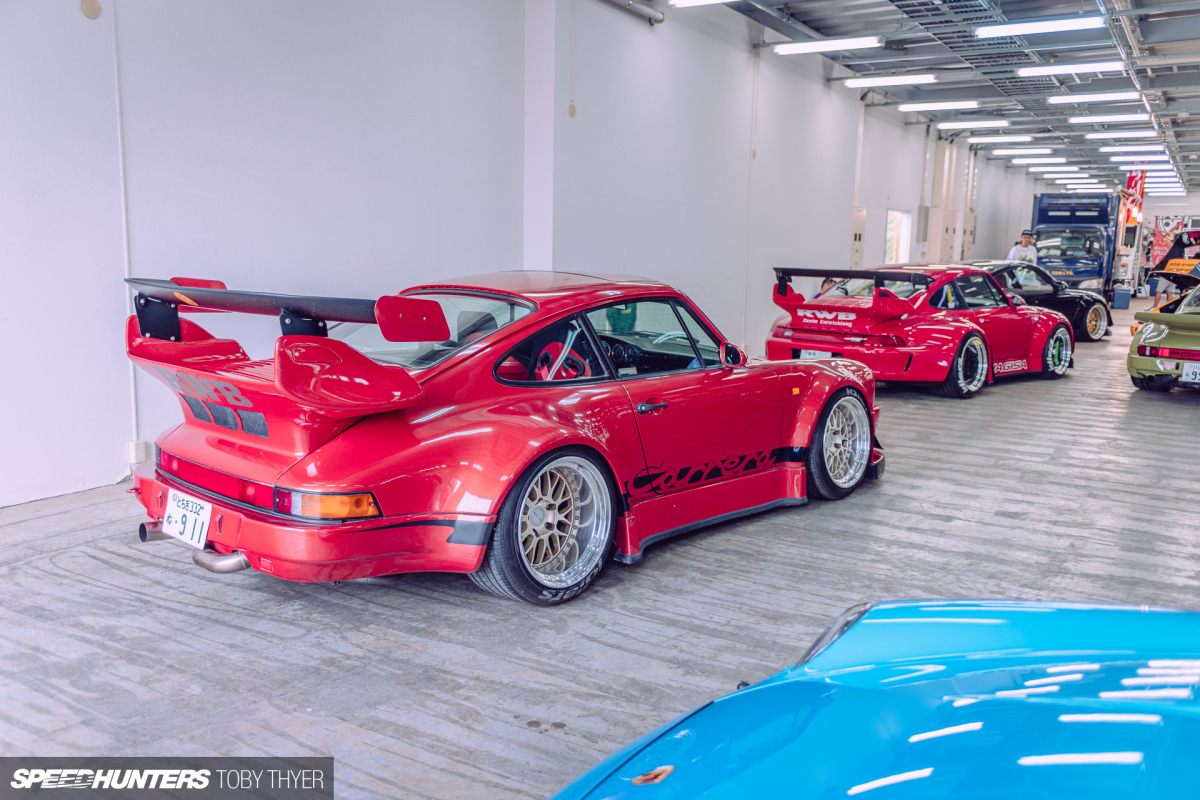 Inside one of the filming areas, 25 RWB cars were on display. Although I've seen countless examples before, it was a nice treat to have so many in one place.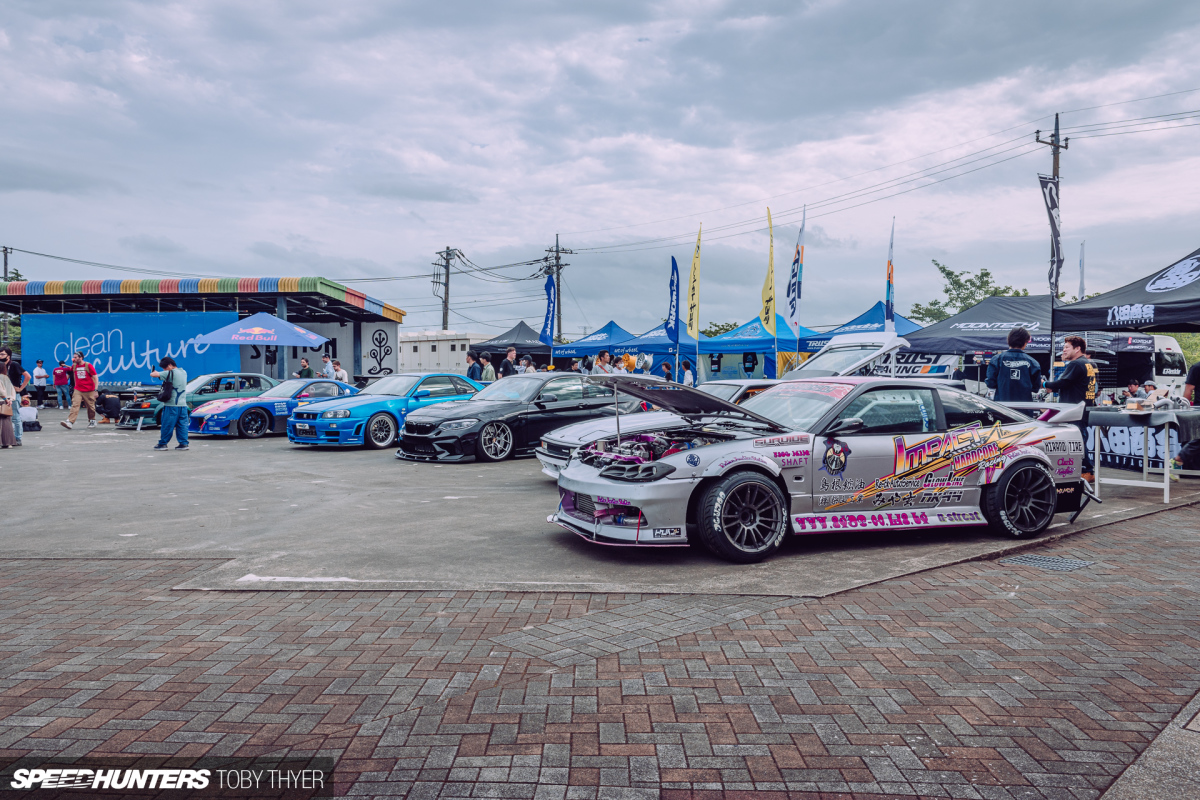 There was also a vendor area with plenty of tuning parts on display. But what really got me excited was the RC area.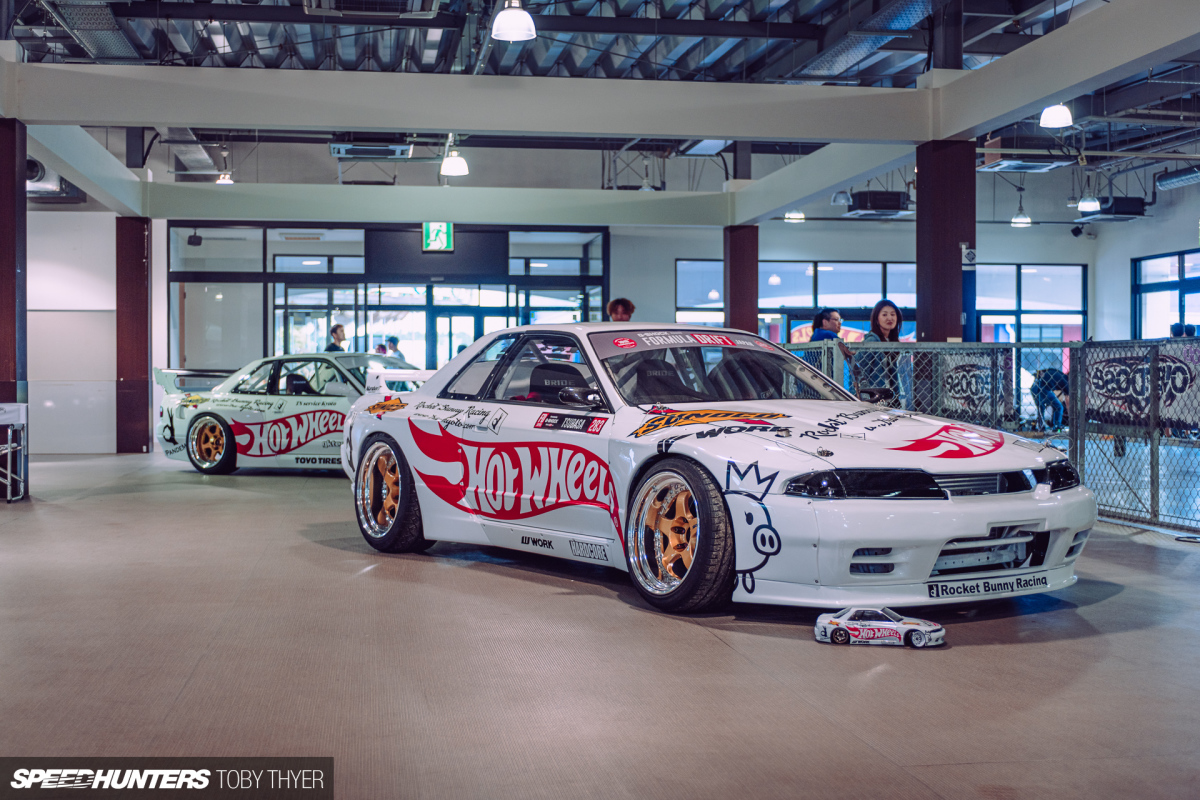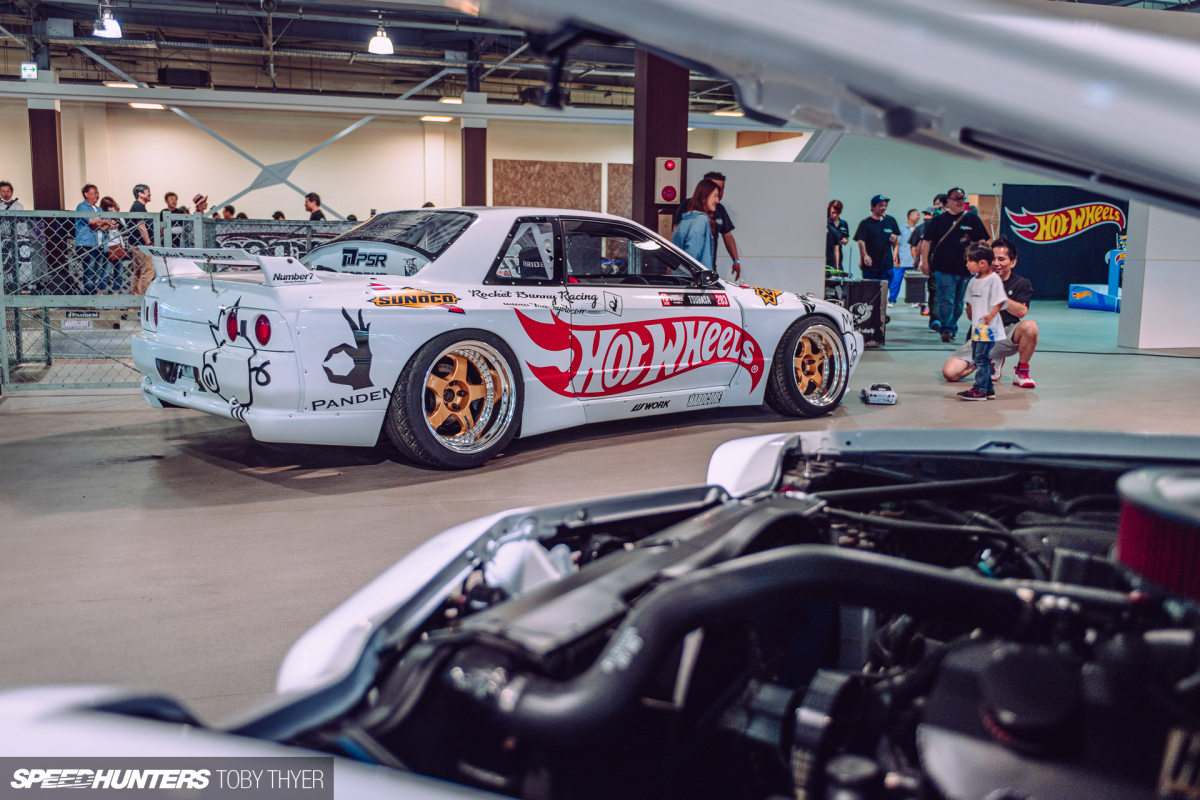 Because next to the whiny little RC cars was the brand spanking new Hardcore x Pandem Formula D Japan drift machine, soon to be driven by Mr. Tsubasa Nagaswa. The car looks amazing and I can't wait to see it in action. It's pretty cool to see an R32 entering the pack.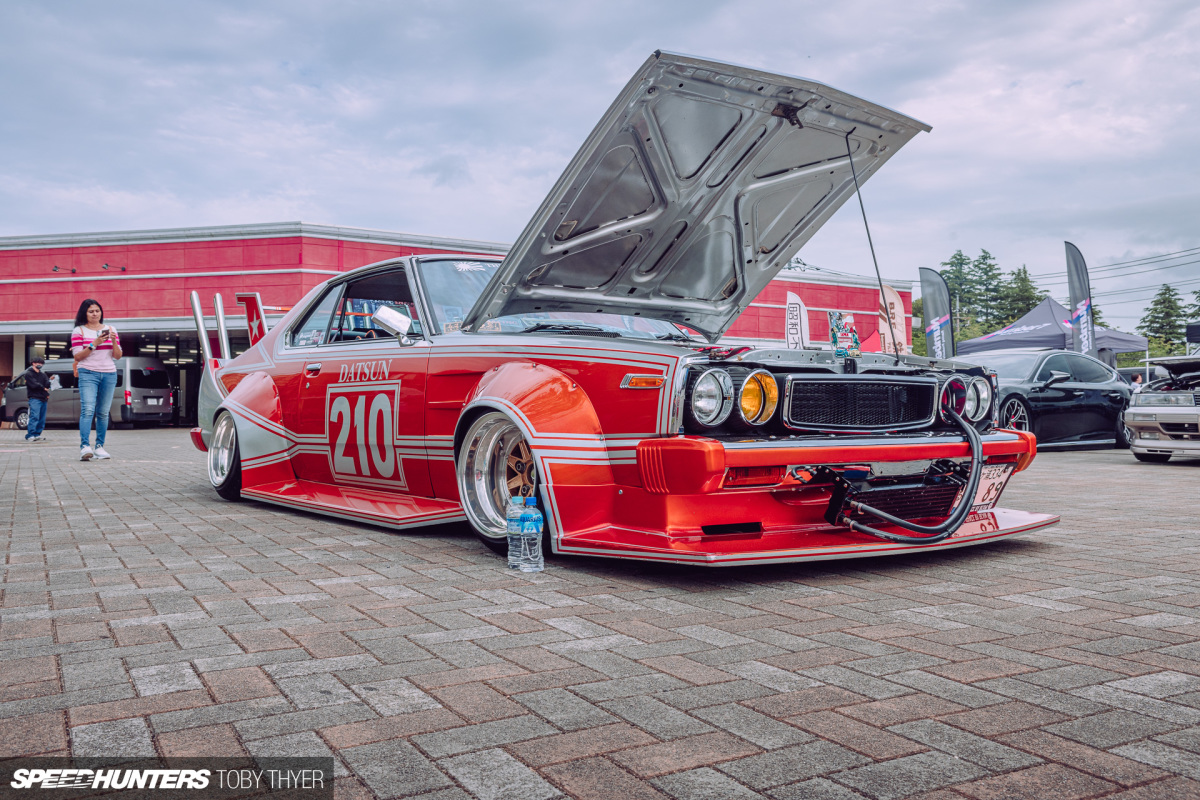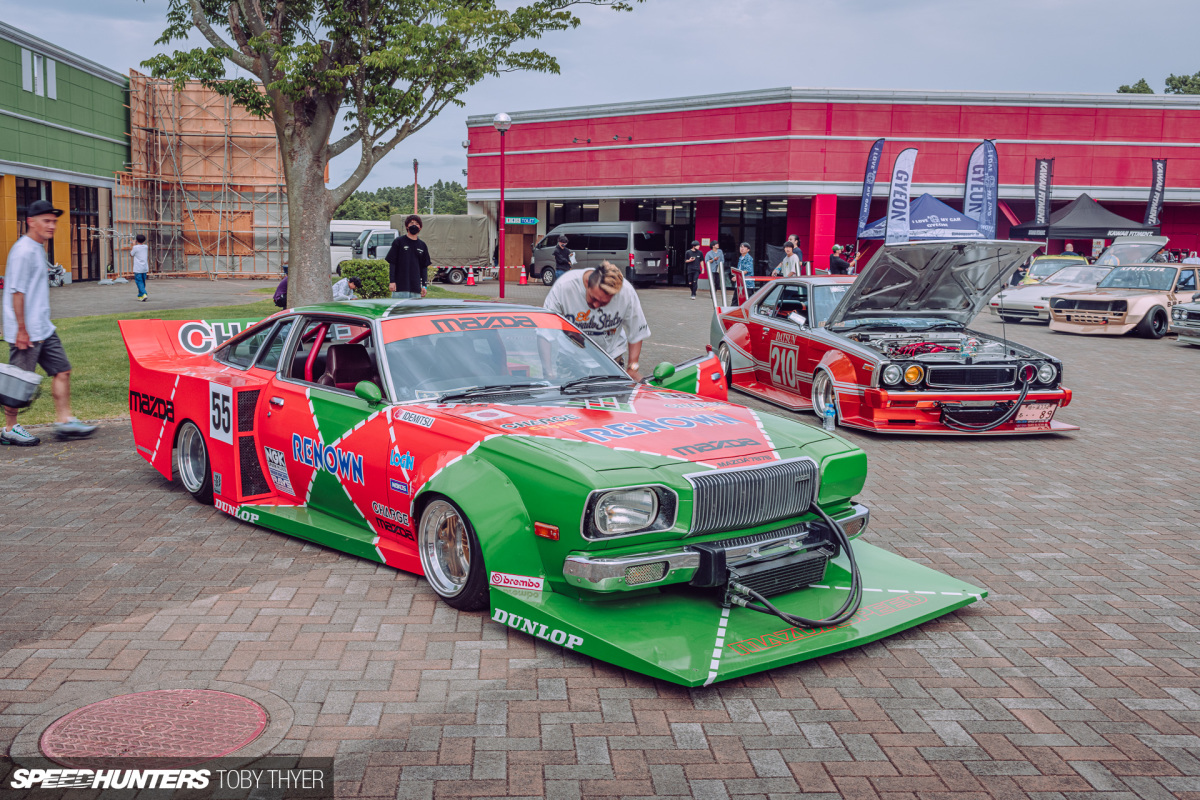 I'll leave you here, with a full gallery of cars below that caught my eye on the day. Enjoy Clean Culture's first date with Japan vicariously through me. A little voyeurism never hurt anyone.
Toby Thyer
Instagram _tobinsta_
tobythyer.co.uk
Gallery