BYD continued its astonishing growth in the EWV market, selling 119,603 fully electric vehicles in the month of May as it seeks to knock US heavyweight Tesla off its perch as the world's biggest seller of EVs.
The May number took BYD's annualised sales rate to 1.4 million BEVs, slightly higher than Tesla's 2022 total sales of 1.3 million, although Tesla hopes to sell 2 million EVs in calendar 2023.
The May BEV sales numbers represent a 124% year-on-year sales growth, up from 53,349 in May last year, according to CnEVPost. May sales were up 14.6 percent from 104,364 units over April.
While 97% of BYD's sales in 2022 were in China, the company is now looking to expand into new export markets and has its sights on Southeast Asia.
Some 90% of new cars sold in Southeast Asia come from Japanese automakers who are struggling to produce EVs at scale. The launch of the BYD's much anticipated Seagull in Thailand for just 407,000 baht ($A18,000) will be a very attractive option for Thai customers.
Along with Tesla, BYD scored highly in a recent report by the International Council on Clean Transportation (ICCT) which ranked the world's top 20 light-duty vehicle manufacturers on their transition to electric vehicles, including market share, technology and strategic vision.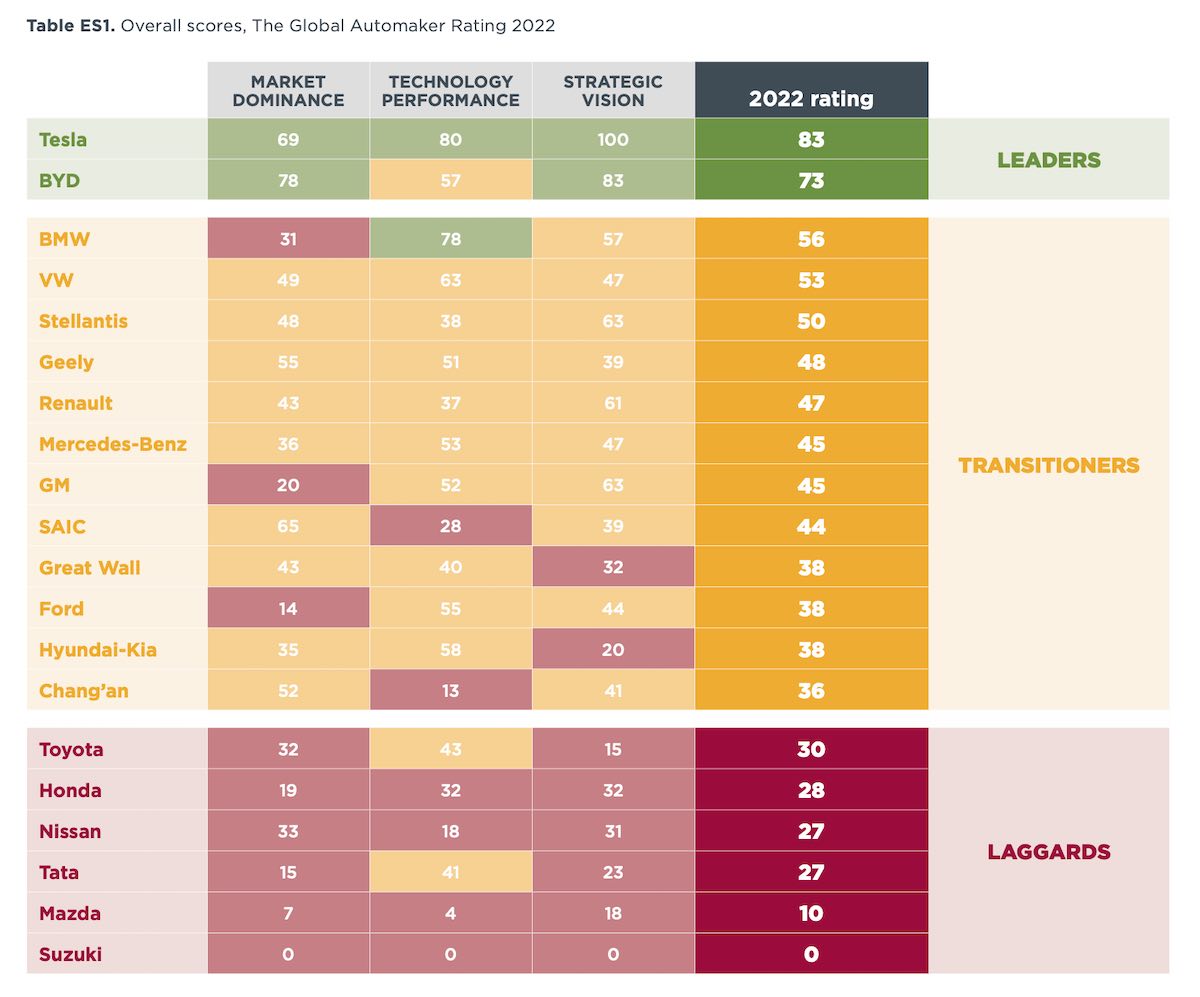 Daniel Bleakley is a clean technology researcher and advocate with a background in engineering and business. He has a strong interest in electric vehicles, renewable energy, manufacturing and public policy.