Ever since Jenna Ortega donned an all-black dress as Wednesday Addams it seems the whole world has been on a giant gothic resurgence.
Yup, that same aesthetic which otherwise had you ousted at school is now the latest TikTok trend. And if that doesn't make you feel horribly old and out of touch, your birth year must start with a 2000.
But dicing with the devil shouldn't really be done for likes; nor should it be taken lightly. For certain individuals out there, pledging allegiance to Beelzebub goes far beyond social media cosplay. And even with religion on a global decline, the very notion of his existence will still spark anger and outrage for many.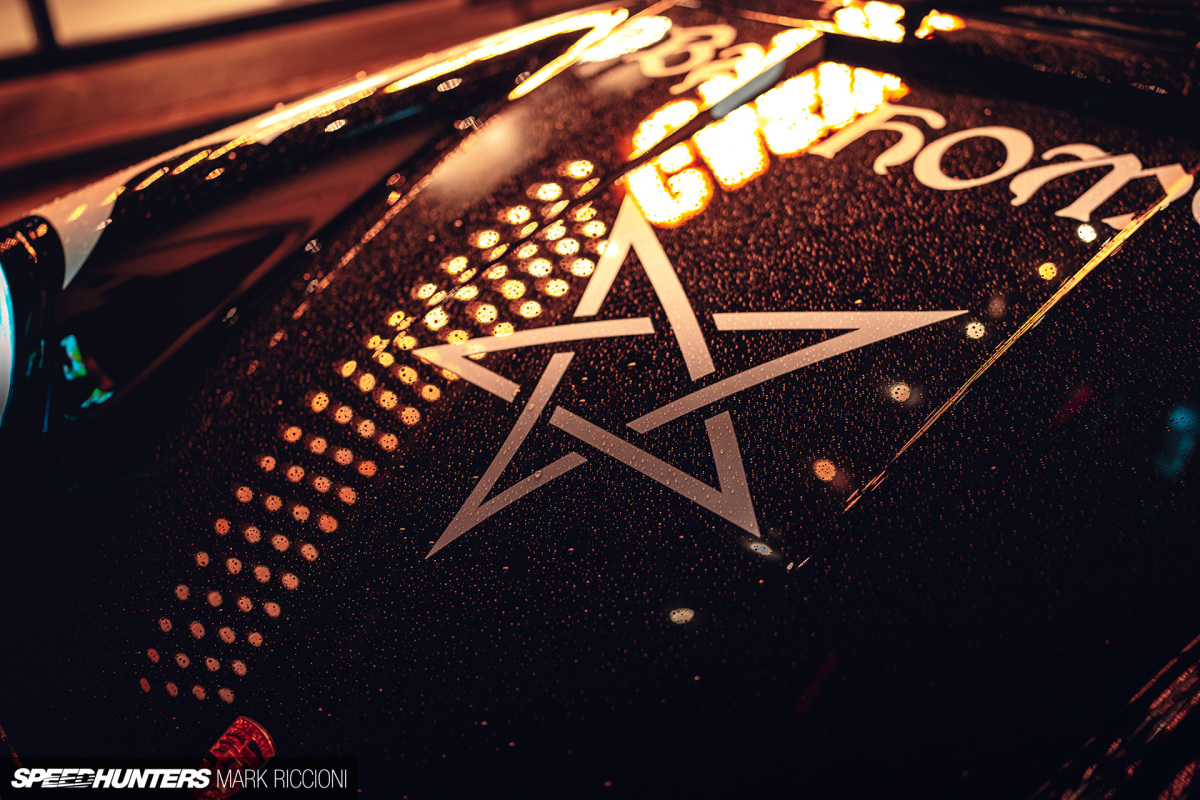 Which is why – even today – the sight of a wide-arched, fire-spitting Porsche 930 Turbo plastered in devilish insignia will still cause a sharp inhale through your teeth. Especially when you see it resides in the ultra-conservative society that is Japan. Although this is the same country which allows grown men to wear adult nappies and pet other adults dressed as furries, so an air-cooled antichrist isn't that controversial. Less so if it was being driven around Ghana.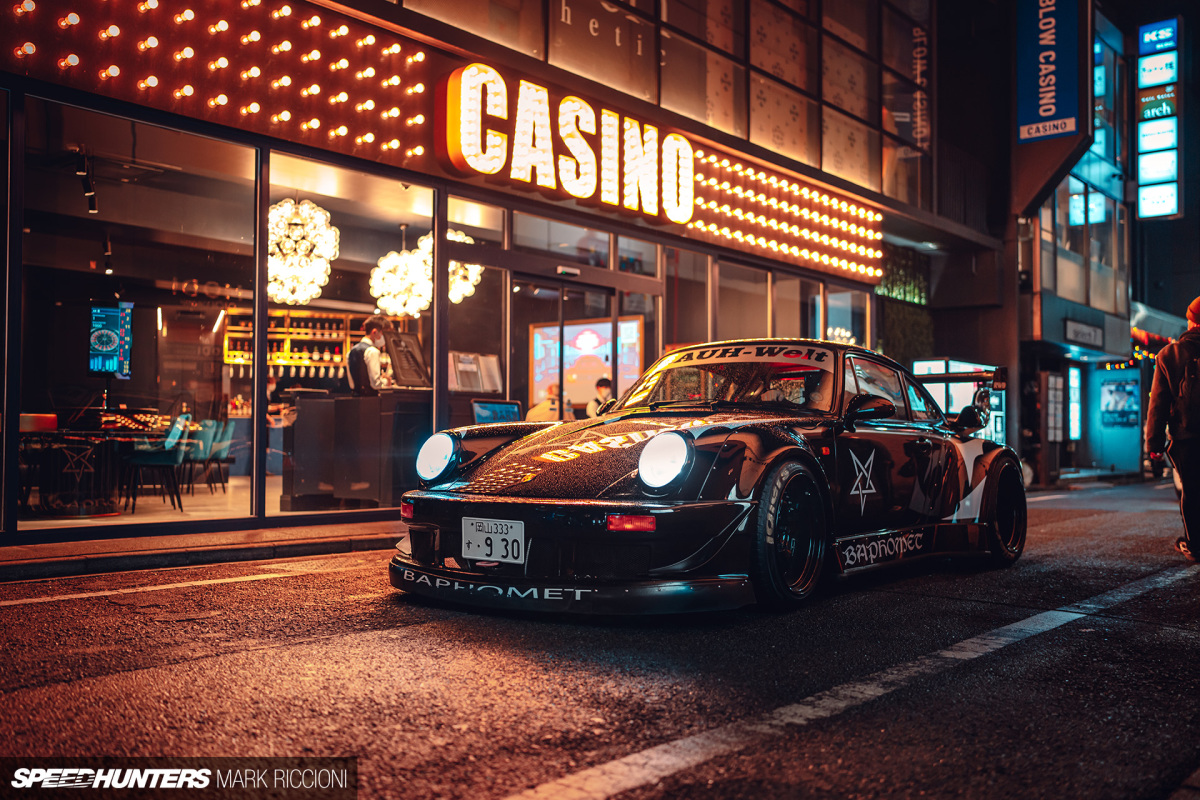 It's sun-strip reads 'RAUH-Welt', the legendary tuner and Porsche chopper-upper from Japan. And while themed RWB Porsches are nothing new – like bossman Akira Nakai's own Stella Artois 930 (built to celebrate his love of the Belgian booze) – the Porsche pictured here is the result of a man curiously nicknamed Dr. Void. Welcome then, to RWB Baphomet.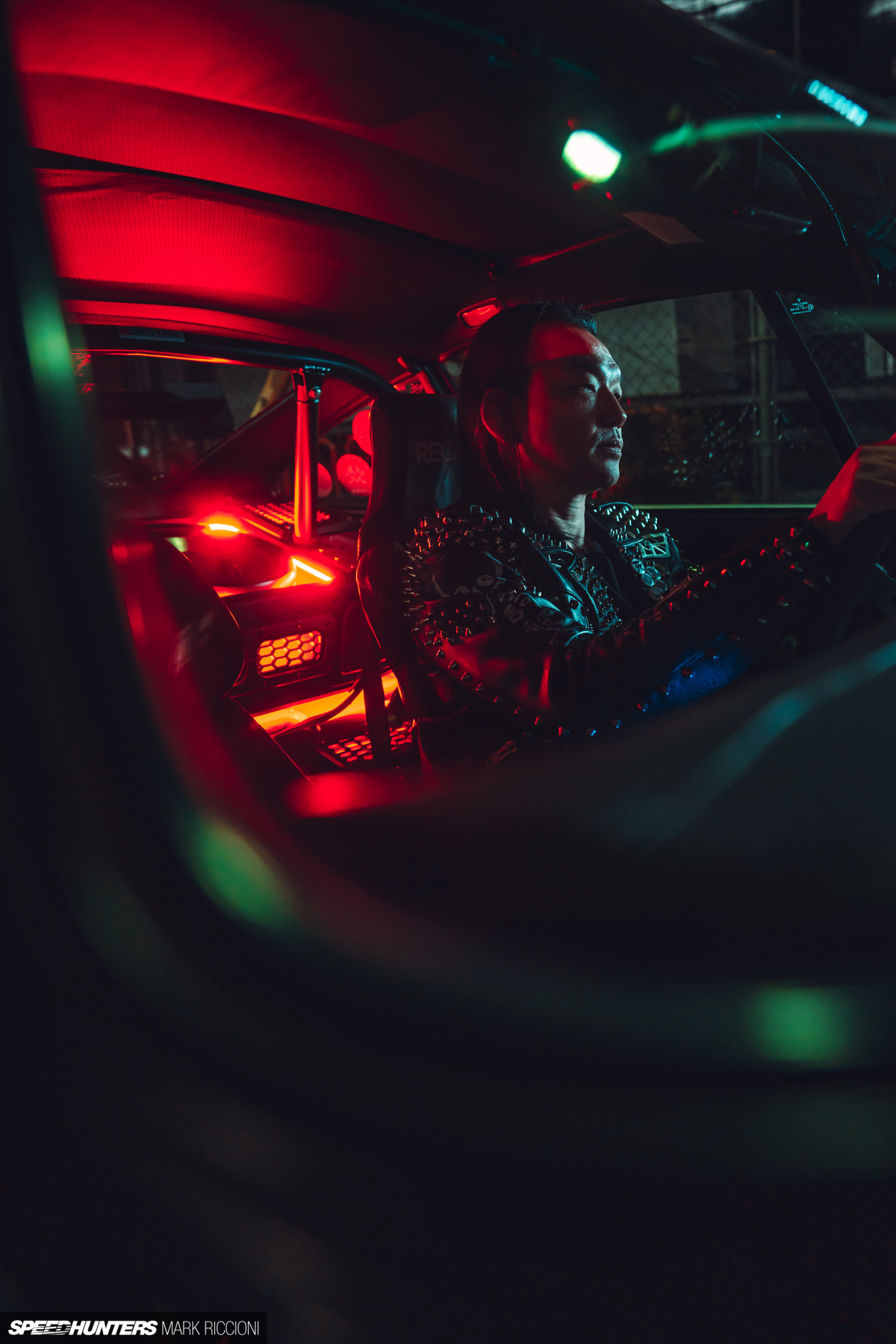 To understand why a car like Baphomet exists requires a little backstory on its owner – Dr. Void – otherwise known as Norihide Ensako. And, on first impressions, it doesn't make things any clearer. His jet-black hair and spike-studded jacket are textbook gothic traits. His job? Not so much.
Ensako-san is a 53-year-old doctor. But he's not stitching people back together… he's delving into their minds as a psychiatrist.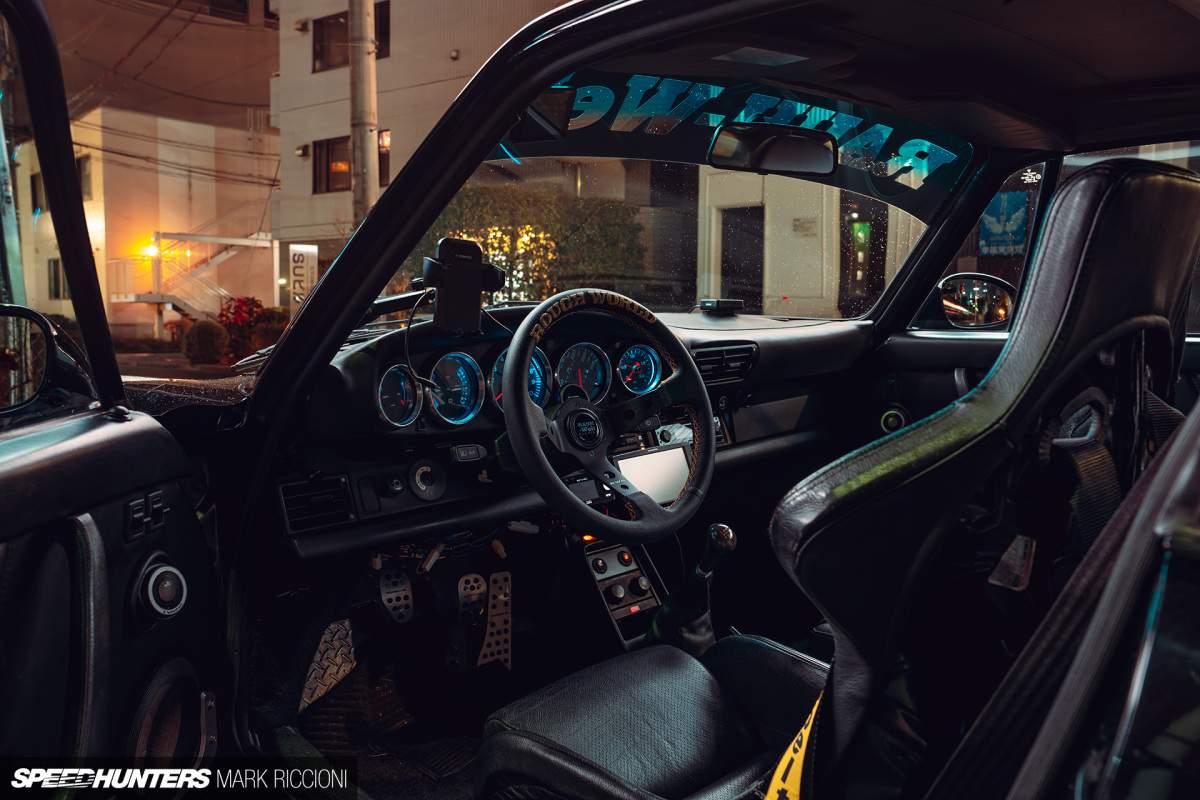 "It's not a car I can bring into work," Ensako-san quickly points out, and for good reason. Imagine trying to explain to your 9:30am patient that the devil they've been seeing isn't real, despite their being a three-dimensional tribute to said demon parked right outside. But while it's easy to poke fun at the immense irony of it, for Ensako-san the building of RWB Baphomet represents a lifetime of change and exploring dark magic which dates all the way back to his teenage years.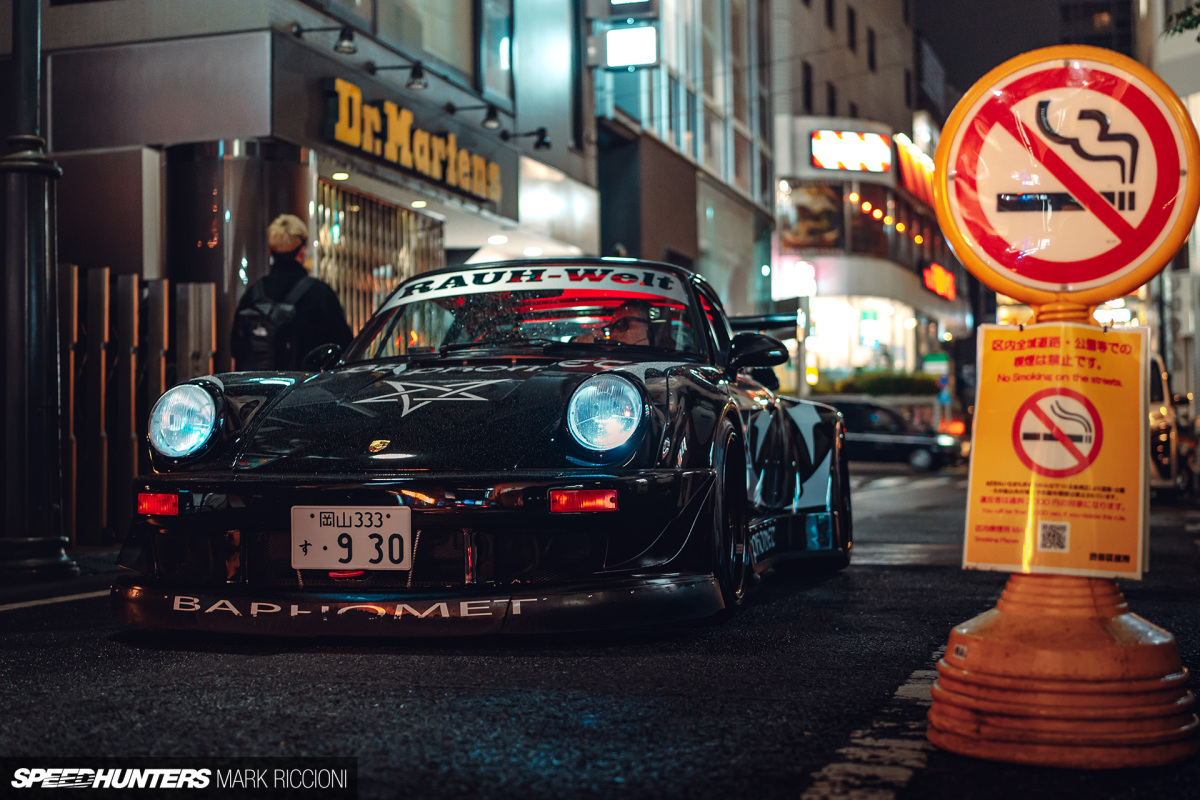 "When I was a child in the late '70s, there was a big supercar boom in Japan," he says. "At school, the Ferrari 512BB and Lamborghini Countach were the desire of all boys here. And, at the same time, we had the comic Circuit Wolf heavily influencing our love for racing machines too."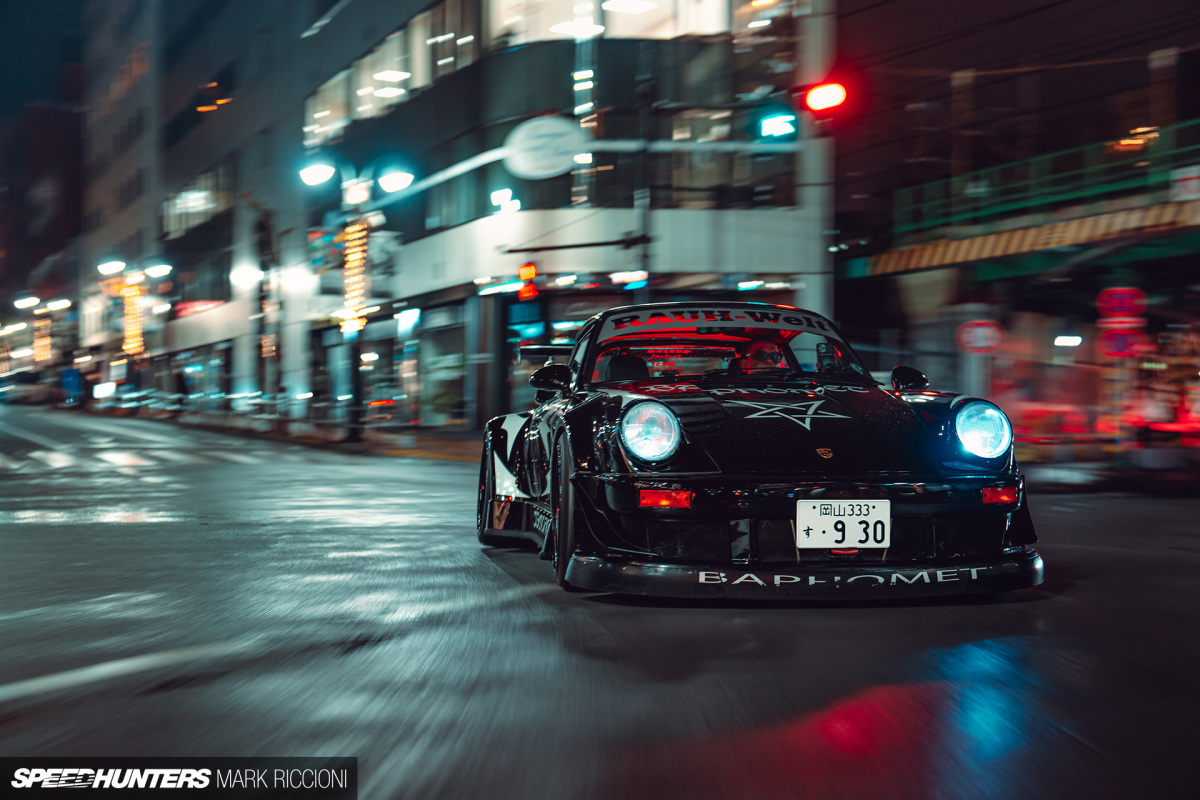 "But when I got a driving license, I did not dream of cars. I knew very early as a child I wanted to explore the world outside of Japan; to experience unusual cultures and other people who felt the same. So, my relationship with cars went into an incubation period…"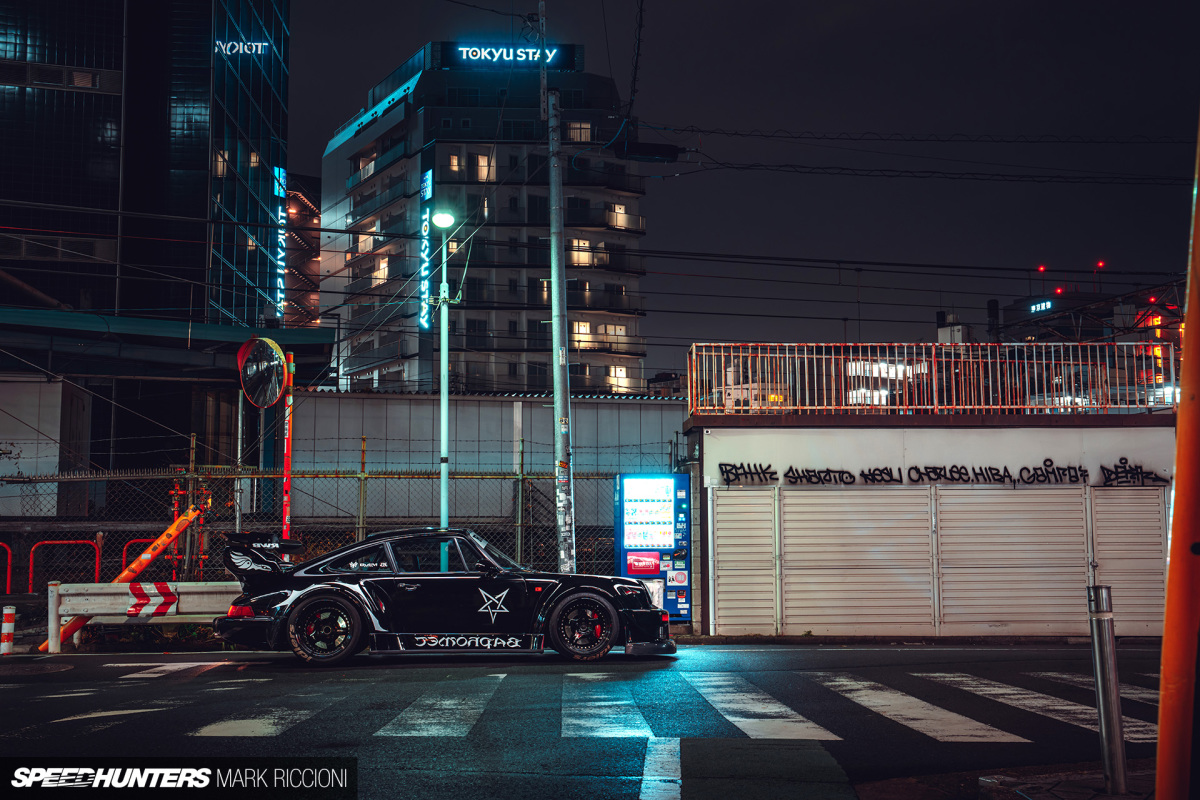 During Ensako-san's journey of self-discovery, two key things quickly became his passion: spirituality and psychedelic drugs. Unsurprisingly, the combination of these two 'hobbies' led him down a path of conspiracy theories, black magic and occults. And when it was time to return to reality, he used his new skills to become a psychiatrist.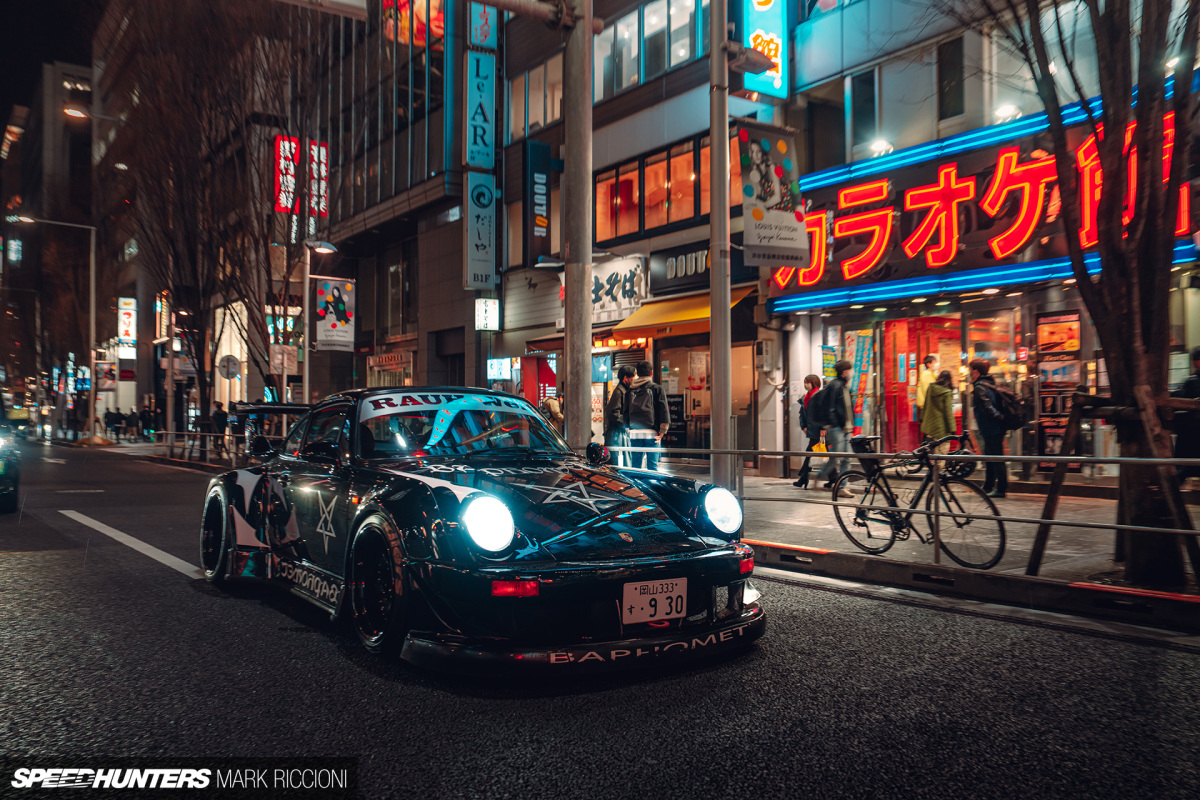 "When you work as a psychiatrist for many years, you work with lots of patients – some through their own choice, and some because they have been medically forced to. I found myself drawn to those with psychotic episodes, a fascinating insight into the capability of the human brain. I began to study loneliness and fear along with delusions and conspiracy theories to better understand this mindset. Eventually, I was led back into modern western magic… and then into chaos magic."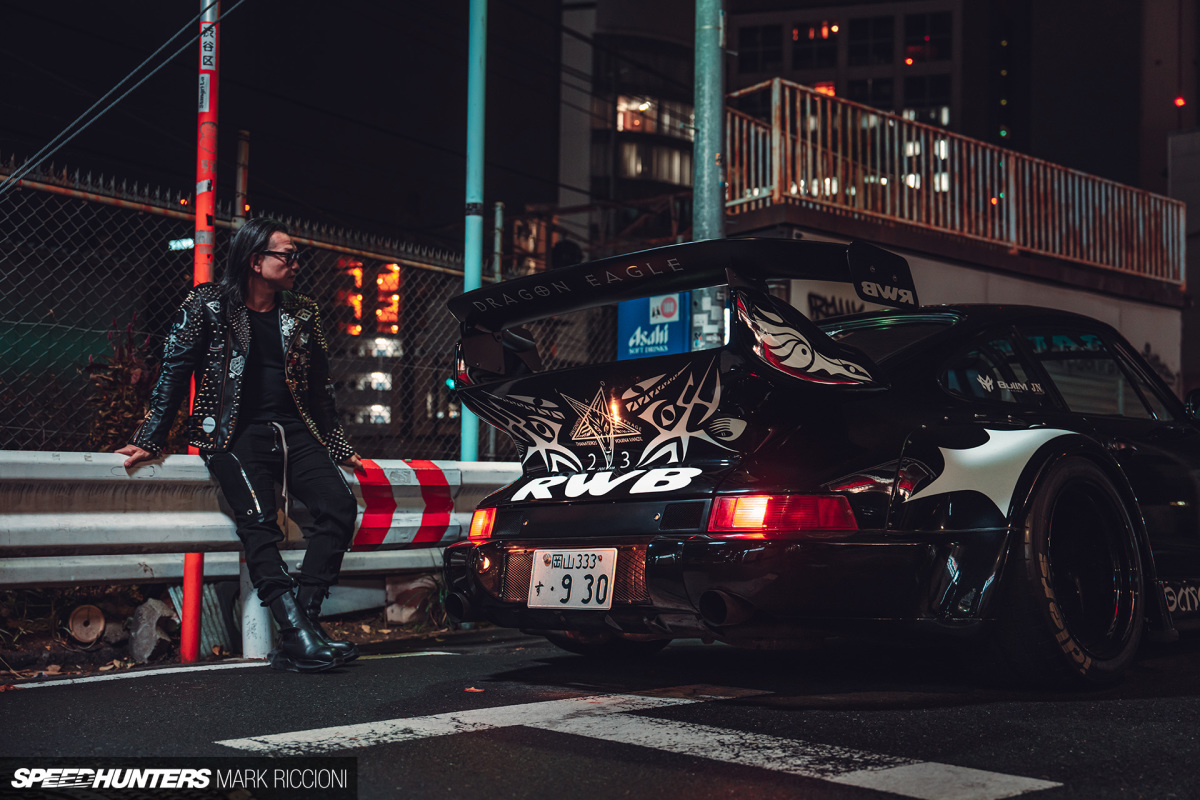 Chaos magic might sound like David Blane after a few pints, but in the spiritual world it goes much deeper. Because chaos magic is about the gnostic state – an altered state of consciousness – where all thoughts are stilled, and awareness focused on a single point.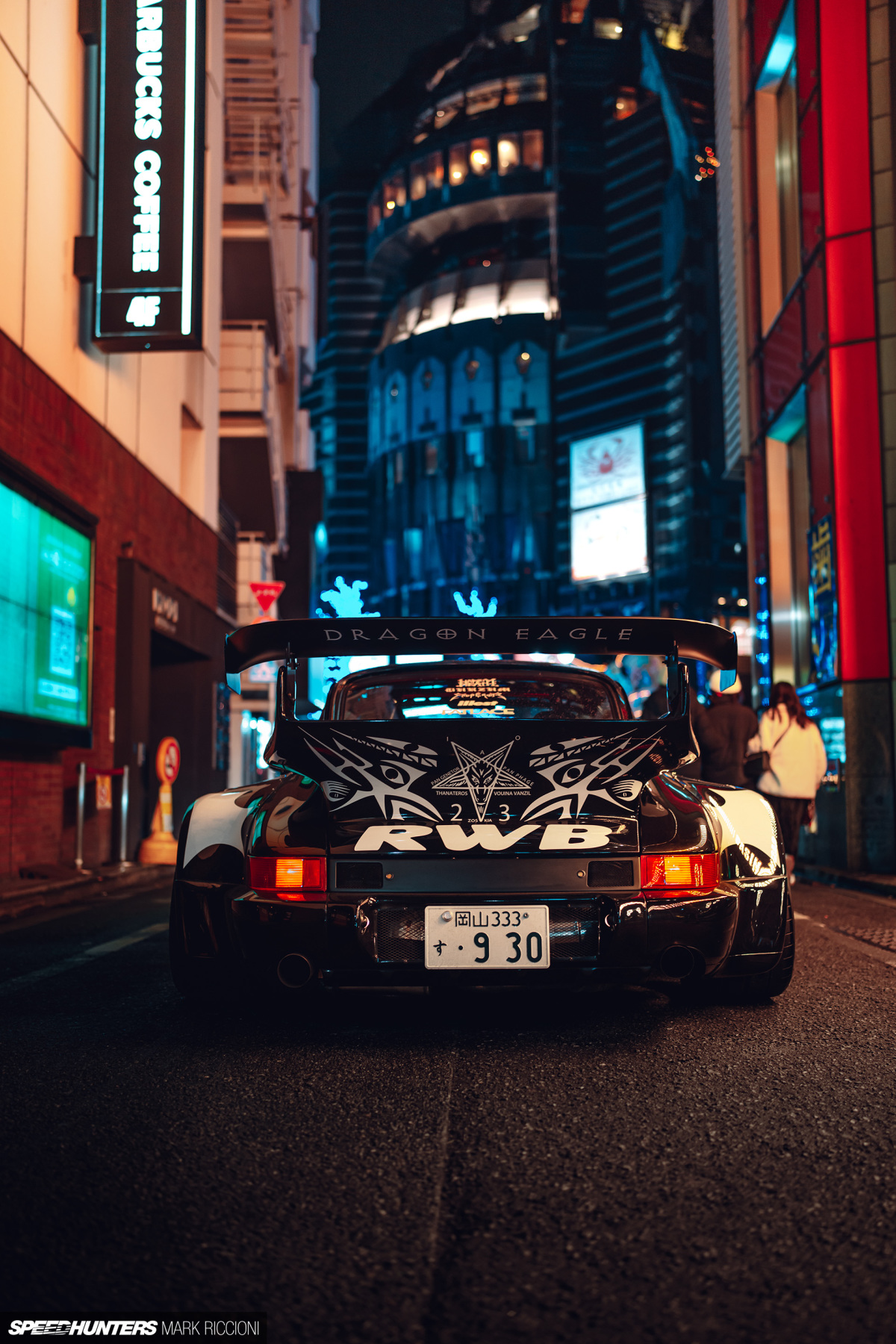 And who could be a master of chaos magic? The supernatural demon known as Baphomet.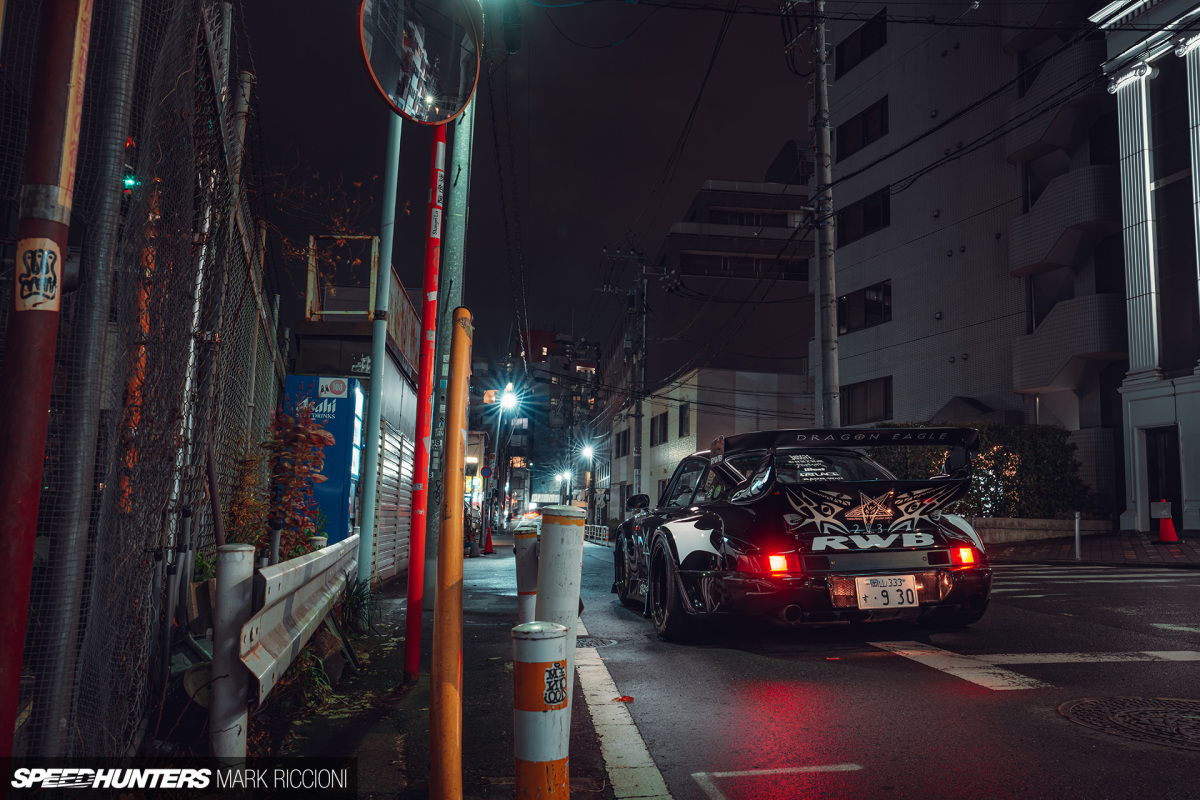 "After working as a doctor for more than 10 years, I decided to start my own business and buy a car to celebrate," Ensako-san adds. "I drove cars of all brands at that time. But the one which surprised me the most? The Porsche 911. The feeling of being on the edge at every corner; the body moving with you. It was an unmatched feeling, and in psychiatric terms like a patient with multiple personalities."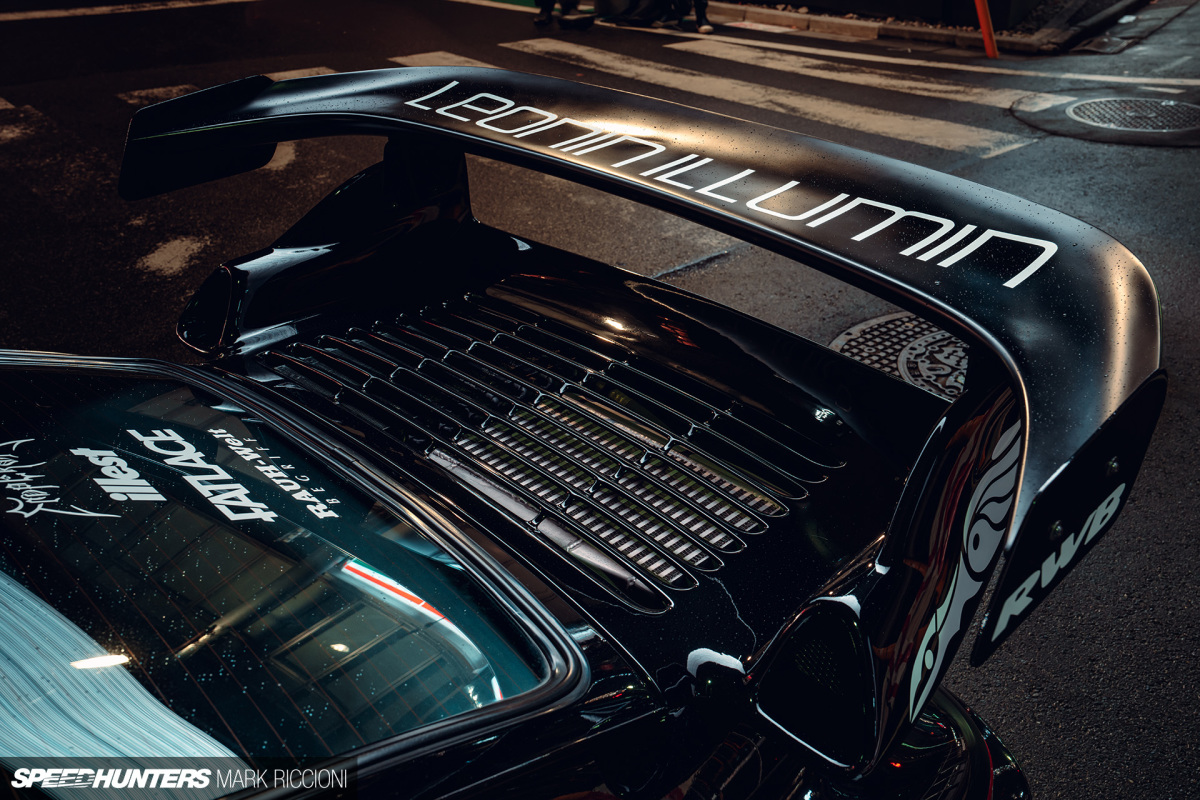 "This caused me to fall in love with the world of Porsche driving. I became an addict, in fact. The way a single car can have multiple personalities and sides, reminded me of myself. And if I didn't drive for a week? I became restless. At night, when I was lonely, I would go and drive. And as I got to know more Porsche drivers, I started racing on the highways. These were underground, hypercar runners. But the Porsches were always fastest – a normal car on the way to the race, a demon on the highway after."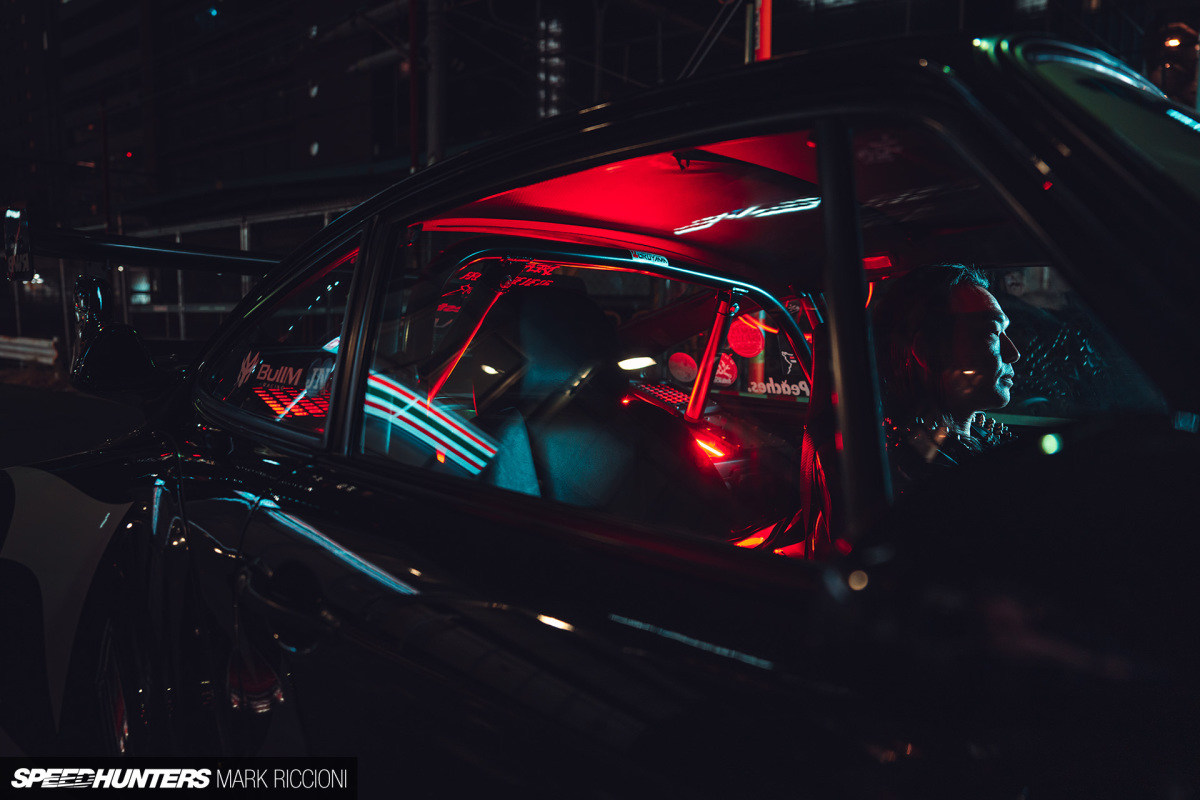 Once Ensako-san became engulfed by racing the streets, his need for a more hardcore experience grew stronger. "When you are spending your time taking on other people's problems, you look for ways to clear your head every evening," he adds. "For me, the allure of driving fast was the drug. And as I became engulfed by the Porsche world, I discovered the art of RAUH-Welt Begriff. If a stock Porsche felt like it had multiple personalities, the customised RWB cars seemed psychotic in comparison."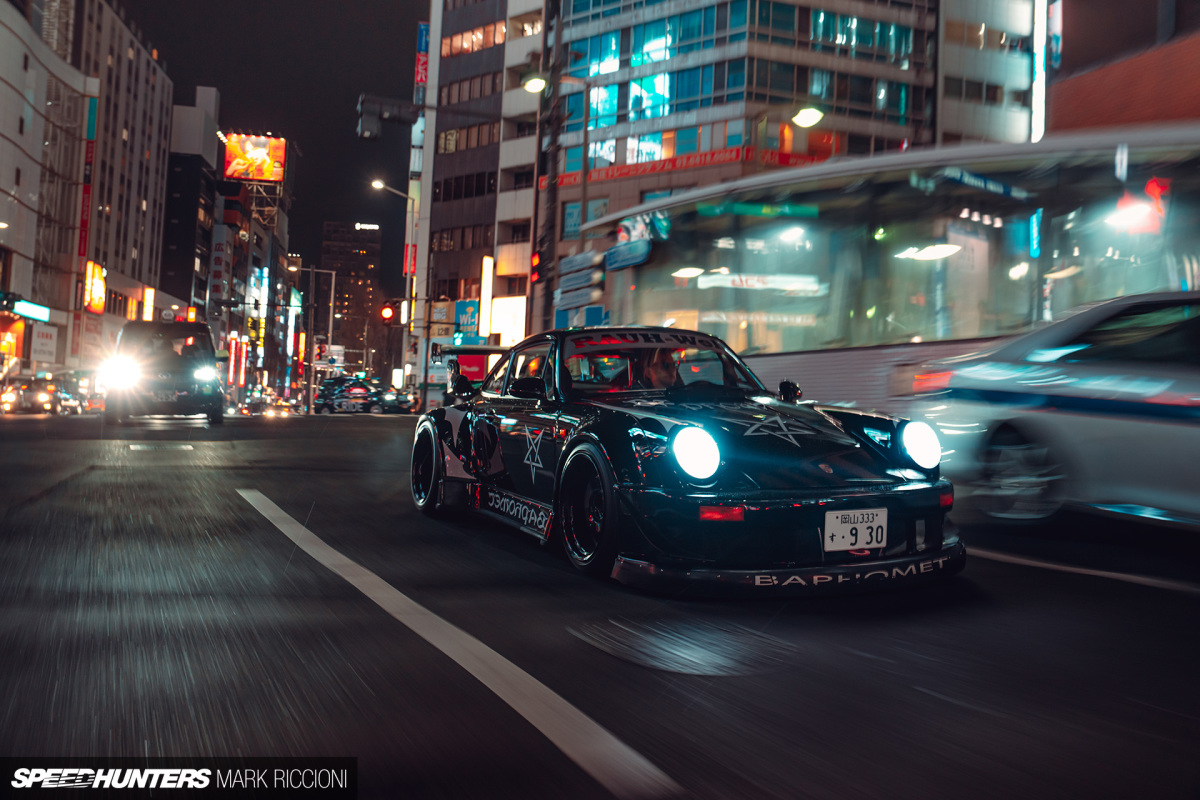 Nakai-san is famed for having a somewhat relaxed attitude to his build process, often seen smoking and drinking while holding a cutting saw in the other hand. But even by his standards, theming one around the devil was going to be a first, however Ensako-san knew he was the right man for the job.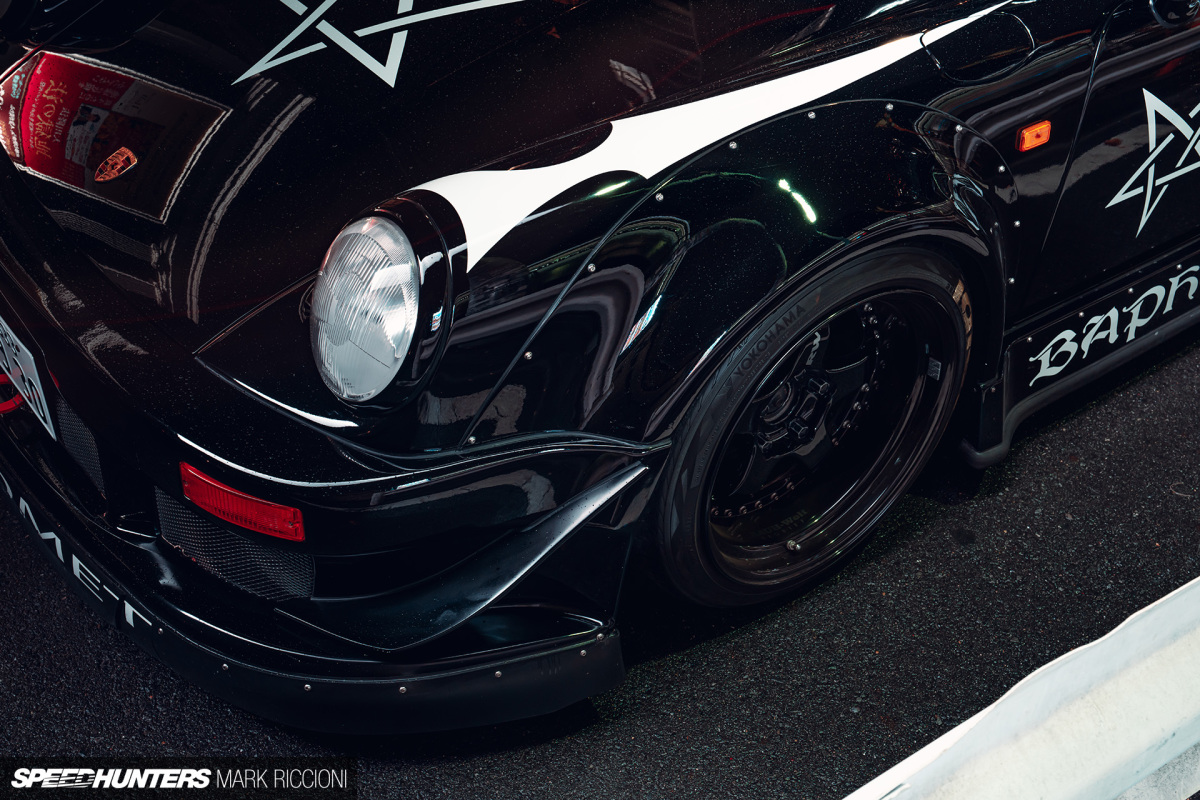 "What I saw in Nakai-san was a master of Japanese black magic," he adds. "Chaos magic – a man who can stop all other thoughts and focus just on creating one thing: Baphomet. But he never thought I was crazy; he found the idea interesting and cool. And the result is more powerful than I ever imagined possible. With power increased to 500hp, it feels violent and dangerous. This old car has a devil's mind that tempts the driver to speed at every opportunity, and when I drive it after work, I experience total freedom."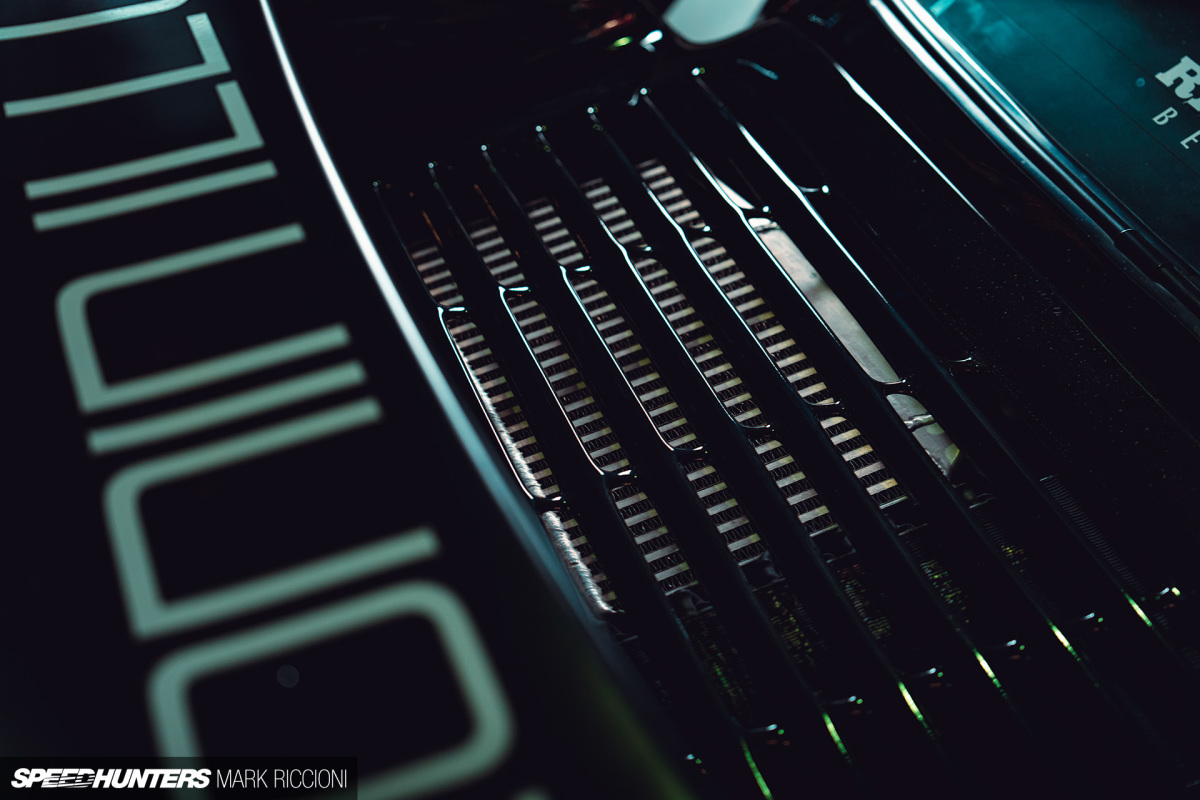 Peel away the Baphomet-themed vinyl and it's all textbook RWB here. The full 930 Turbo kit consists of front and rear bumpers, side skirts and fenders along with additional canards. Out back, Ensako-san went for the monster GT2-style spoiler which – when viewed from above – showcases the huge intercooler pushed tight against the vent for cooling.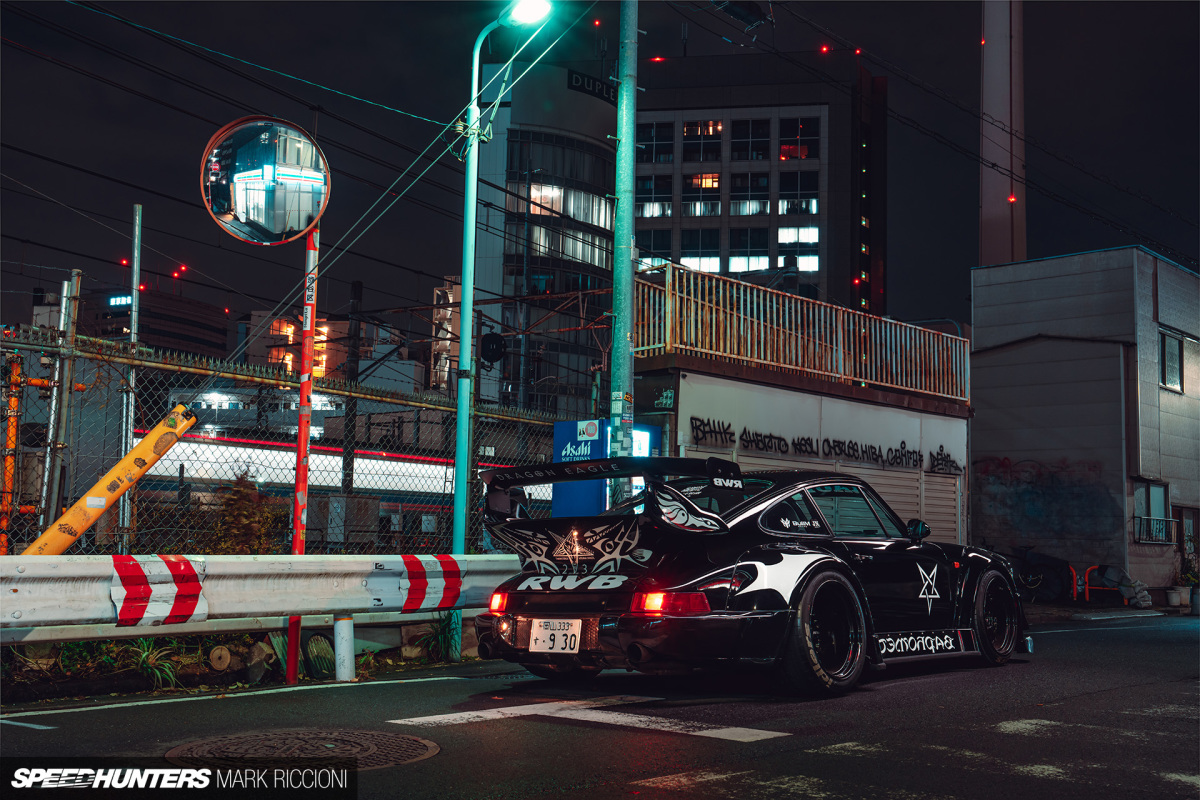 Three-piece Work Meister S1 wheels are another go-to for RWB builds, measuring in at 18×10.5-inch up front and 18×12-inch at the rear. But while many keep the lips brushed or polished, Ensako-san has (naturally) decided to black 'em out completely instead.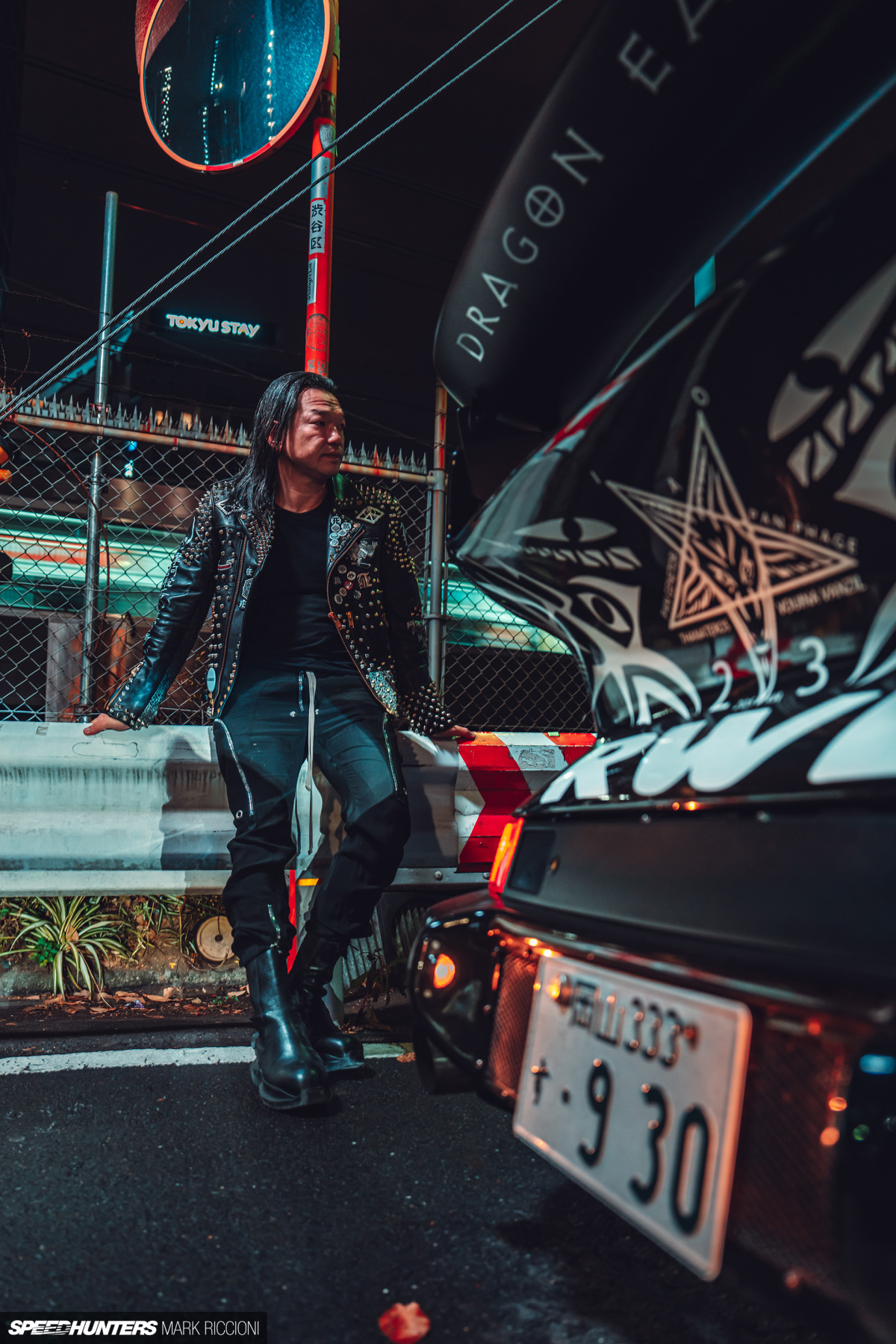 RWB Baphomet is ridiculously menacing from every angle, but it's more than just a visual assault on the senses. From his home in Okayama to Tokyo is a cool nine-hour drive, something Ensako-san does several times a year in his 930 Turbo.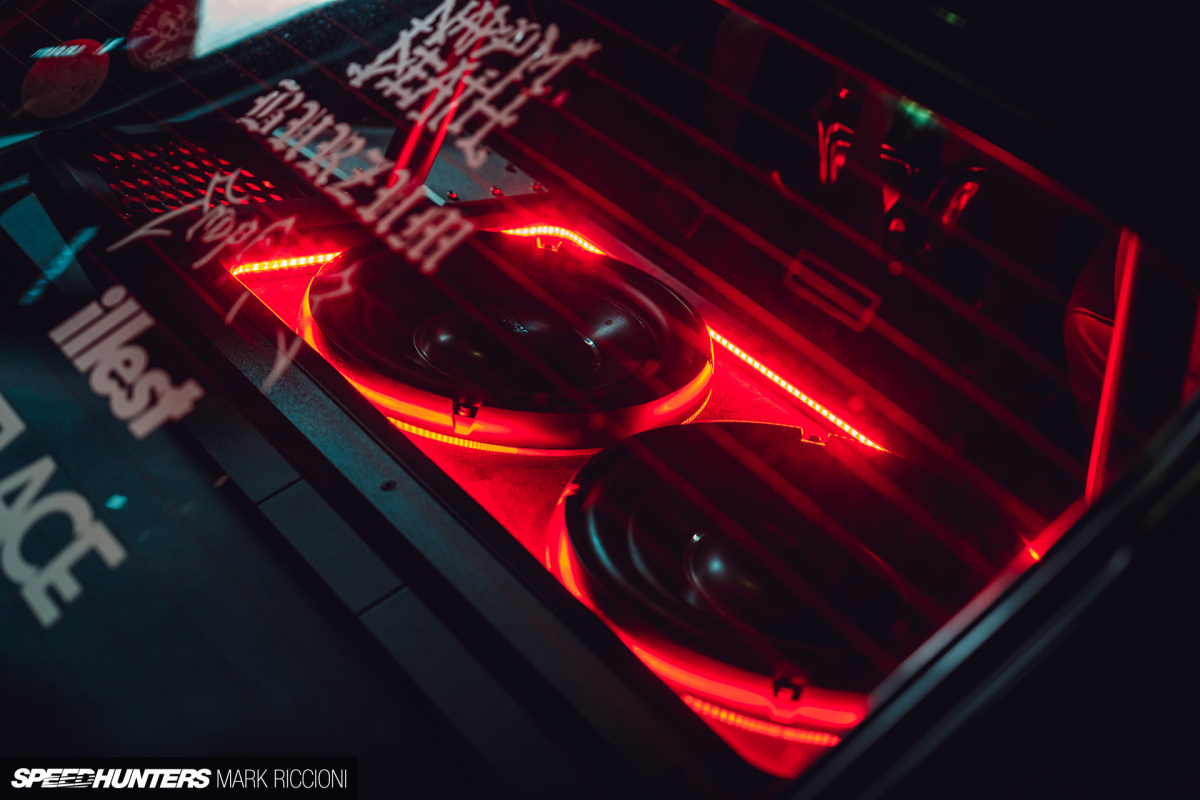 That's why you'll also find a pair of Rockford Fosgate subwoofers lined with red LEDs in the back, framed by some of his favourite music artists on the back window. Hint: it's not exactly house music and blues.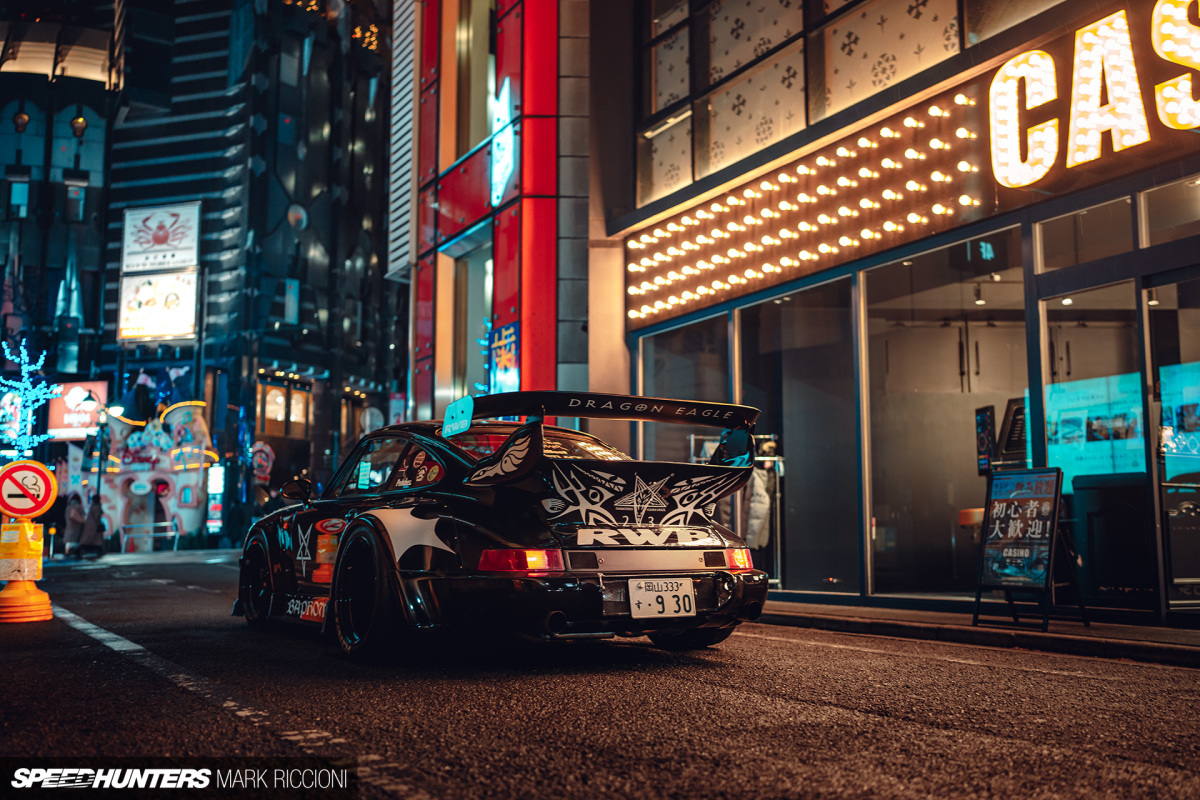 Only in Japan could you find a psychiatrist driving around in a 930 Turbo dedicated to the devil. But its culture panders to the alter ego; the salary man drinking after hours and the need for self-restraint at all times. For Ensako-san, it's a reminder that he doesn't need to hide his character from the world. When it's work time, he's strictly professional. But behind the wheel of RWB Baphomet? He's Dr. Void… horns and all.
Mark Riccioni
Instagram: mark_scenemedia
Twitter: markriccioni
mark@speedhunters.com