Ranbir Kapoor and Alia Bhatt are the most talked-about celebrity couple in Bollywood. They recently welcomed a baby girl, and ever since, news about their new addition has been circulating online. The couple has been together for a long time and tied the knot earlier this year. Like many other Bollywood stars, both Ranbir and Alia have an impressive collection of luxury and exotic cars. While Ranbir Kapoor is a car enthusiast, the same cannot be said about Alia Bhatt. Here is a list of the cars they have in their garage.
Ranbir Kapoor
Land Rover Range Rover Vogue
Land Rover luxury SUVs are a common sight in Indian celebrity garages. Among them, Ranbir Kapoor stands out as an owner of a Range Rover Vogue luxury SUV. This particular model belongs to a previous generation and used to be priced at Rs 1.6 crore. It's worth noting that this isn't the actor's first Range Rover in his collection, as he used to own a Range Rover Sport as well.
Also read: 10 cars & SUV saying "Goodbye India" in 2021: Ford EcoSport to Mahindra XUV500
Audi R8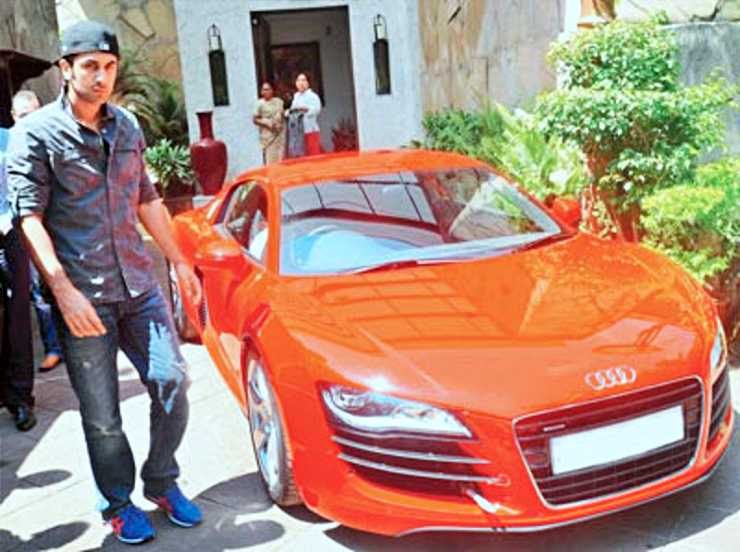 The Audi R8 is a highly popular sports car renowned worldwide. Often referred to as a practical sports car, Ranbir Kapoor is a proud owner of one. His Audi R8 is powered by a 4.2-liter V8 engine, which generates an impressive 414 Bhp and 430 Nm of peak torque.
Mercedes-Benz G63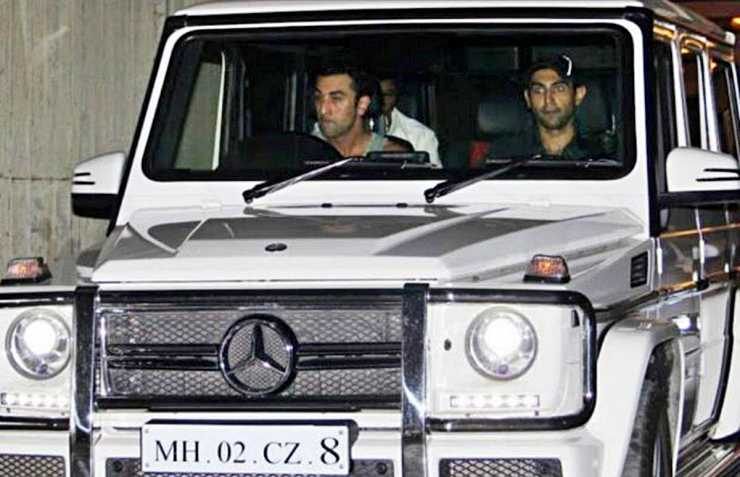 This SUV has swiftly gained popularity among Indian celebrities, becoming a favorite choice. Actors from both Bollywood and various regional languages proudly park this German SUV in their garages. Ranbir Kapoor, too, possesses the iconic white G-Wagen. The G63 AMG is a previous-generation model equipped with a massive 5.5-liter V8 twin-turbo petrol engine, delivering an impressive 544 bhp.
Audi A8 L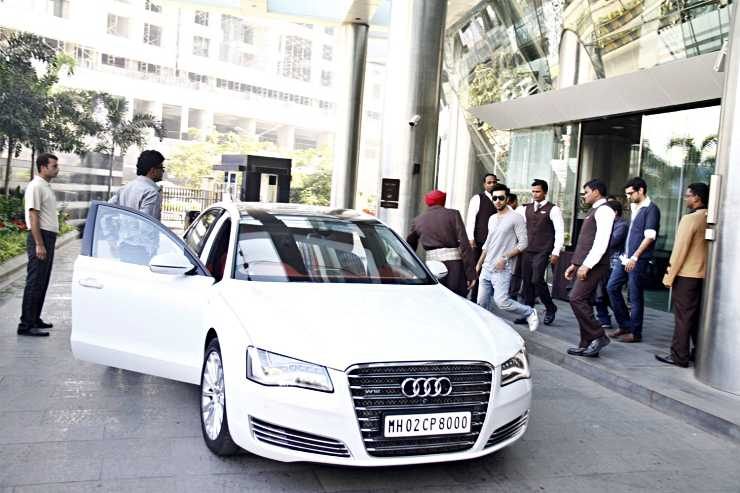 In addition to his collection of luxury SUVs and sports cars, Ranbir Kapoor also possesses an Audi A8 L luxury sedan. Although it is not the latest model, this flagship offering from the German carmaker still boasts several high-end luxury features. The A8 L is equipped with a powerful 6.3-liter W12 engine, producing an impressive output of 500 Bhp and 625 Nm of peak torque.
Alia Bhatt
Land Rover Range Rover Vogue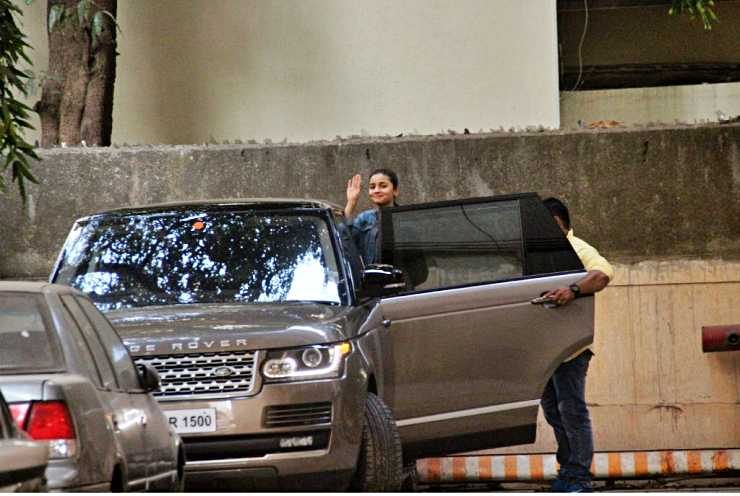 Similar to Ranbir Kapoor, Alia Bhatt also possesses the same generation Range Rover Vogue. The SUV seen in the video posted above is the very one she owns. Alia made the upgrade to the Range Rover from her aging Audi Q7 in 2019. Her Range Rover Vogue is equipped with the 3.0-liter V6 diesel engine, delivering an output of 240 bhp and 500 Nm of peak torque.
Audi A6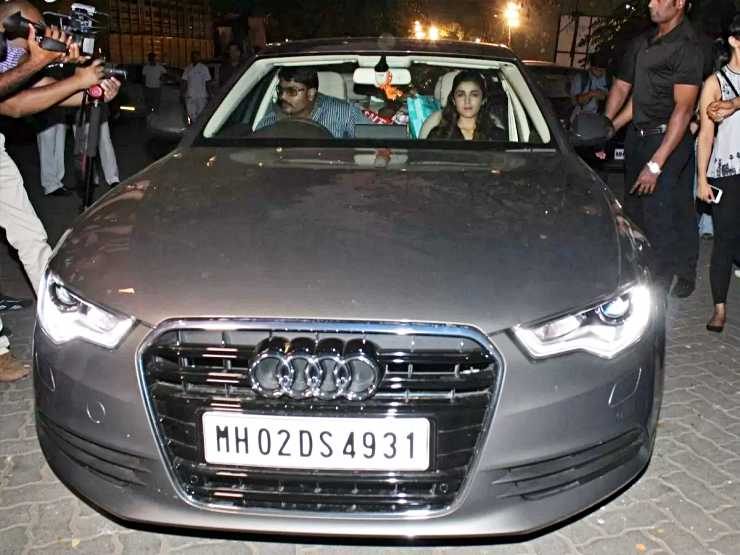 Alia owns the previous generation of the A6 sedan, which competes in the same segment as the BMW 5-Series and the Mercedes-Benz E-Class.
BMW 7-Series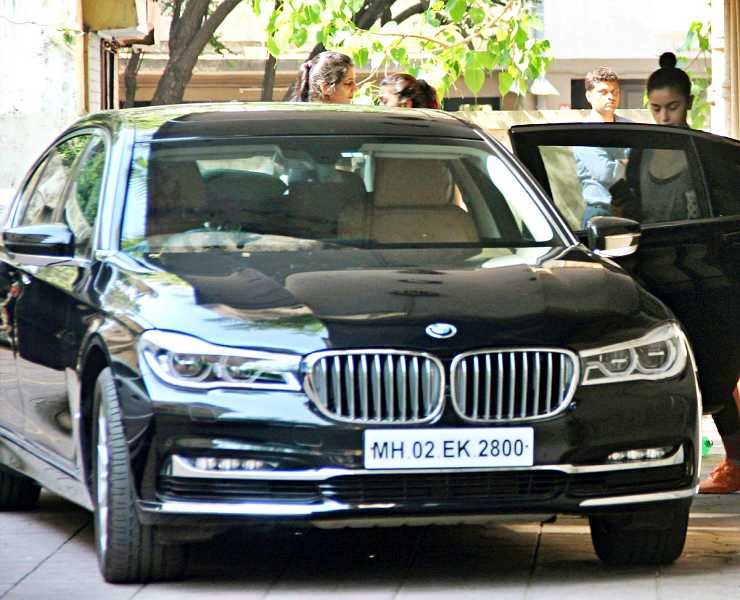 Alia opts for the BMW 7-Series as her choice of flagship sedan. Finished in black, this diesel-powered sedan is equipped with a twin-turbo engine that produces an impressive 261 Bhp and 620 Nm of peak torque.
Audi Q5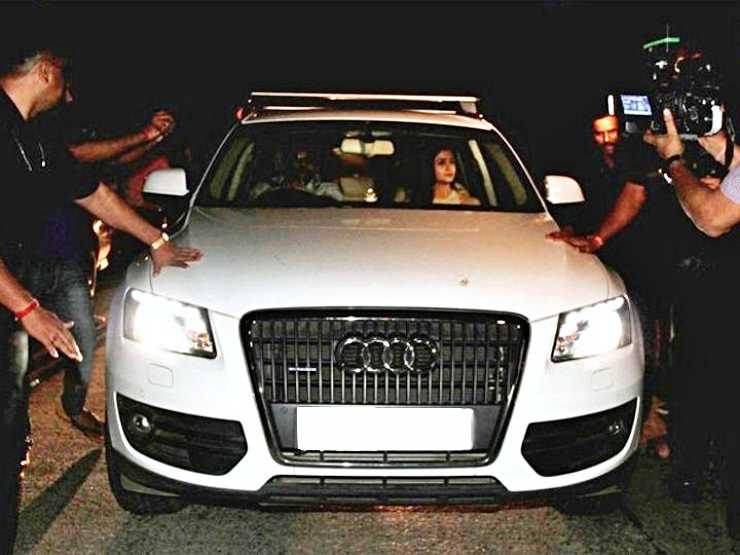 Alia used this SUV for a significant period before upgrading to its larger sibling. During that time, she was frequently seen in the co-passenger seat, as the rear seats of the SUV lacked spaciousness.
Audi Q7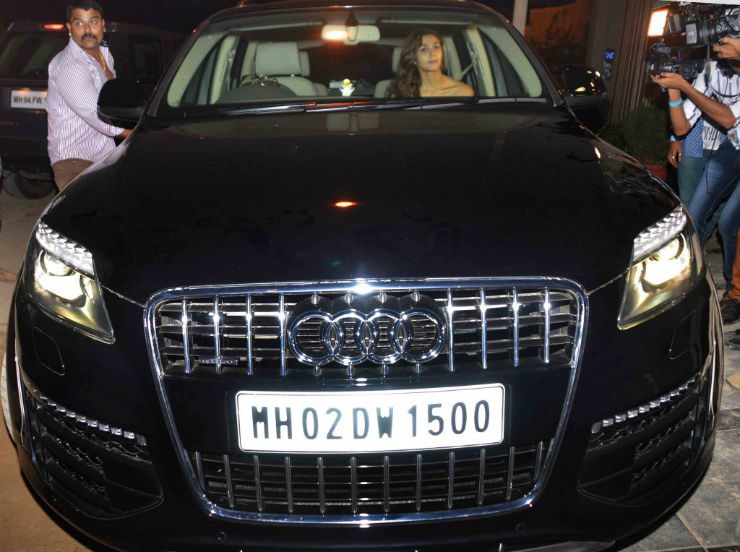 Alia also utilized an Audi Q7 for an extended period before eventually upgrading to the previously mentioned Range Rover. The previous generation Audi Q7 was a highly luxurious and spacious SUV, serving as the flagship model from the brand at the time. It was equipped with a robust 3.0-liter V6 diesel engine, generating an output of 241 Bhp and 550 Nm of peak torque.
Also read: 10 DC Design cars & how they look in the REAL world: Maruti Swift to Mahindra XUV500