Attending a secret Tokyo underground car meet is something on almost every enthusiast's bucket list when visiting Japan's capital city for a hit of its automotive culture. But despite how it can appear online, meets like this are actually very few and far between.
Because of that, having so many of Tokyo's best modified cars together for a nighttime meet becomes even more special, even if it technically wasn't underground on this particular night.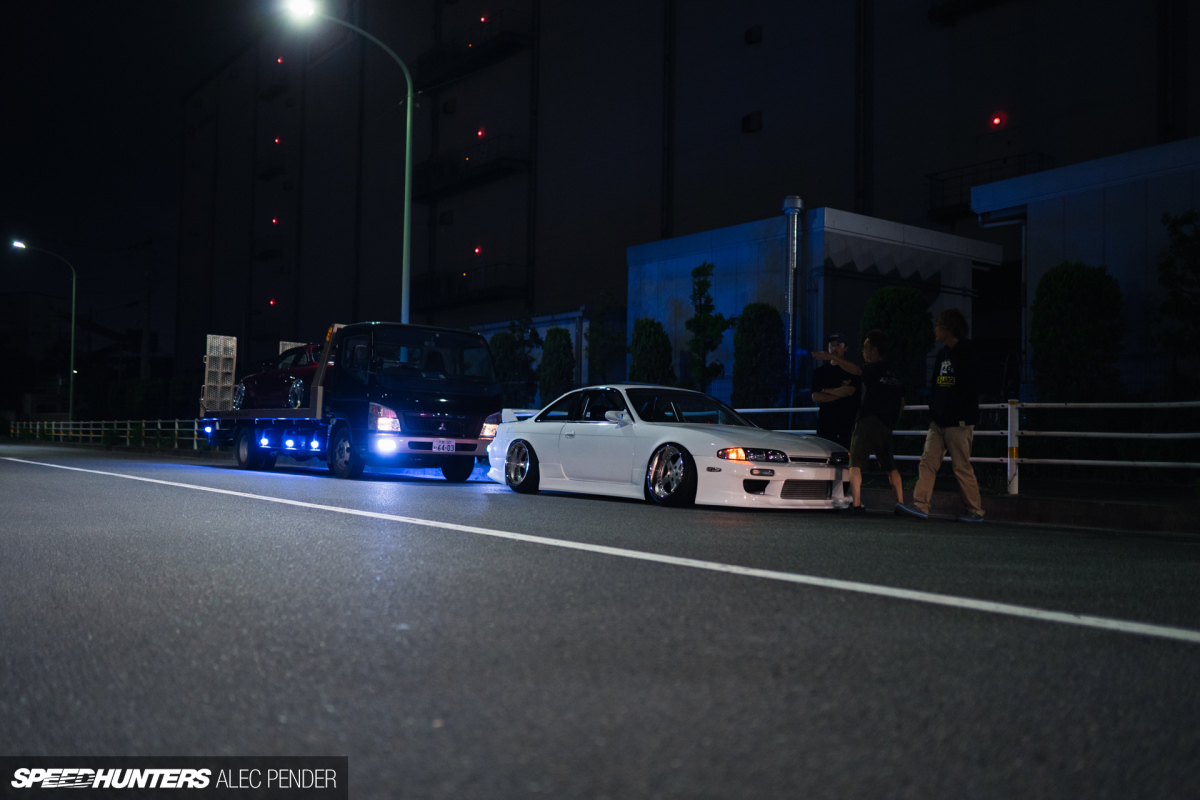 The gathering was masterminded by Mori-san, the owner of a well-known ER34 Skyline I featured back in 2015 when it was first completed.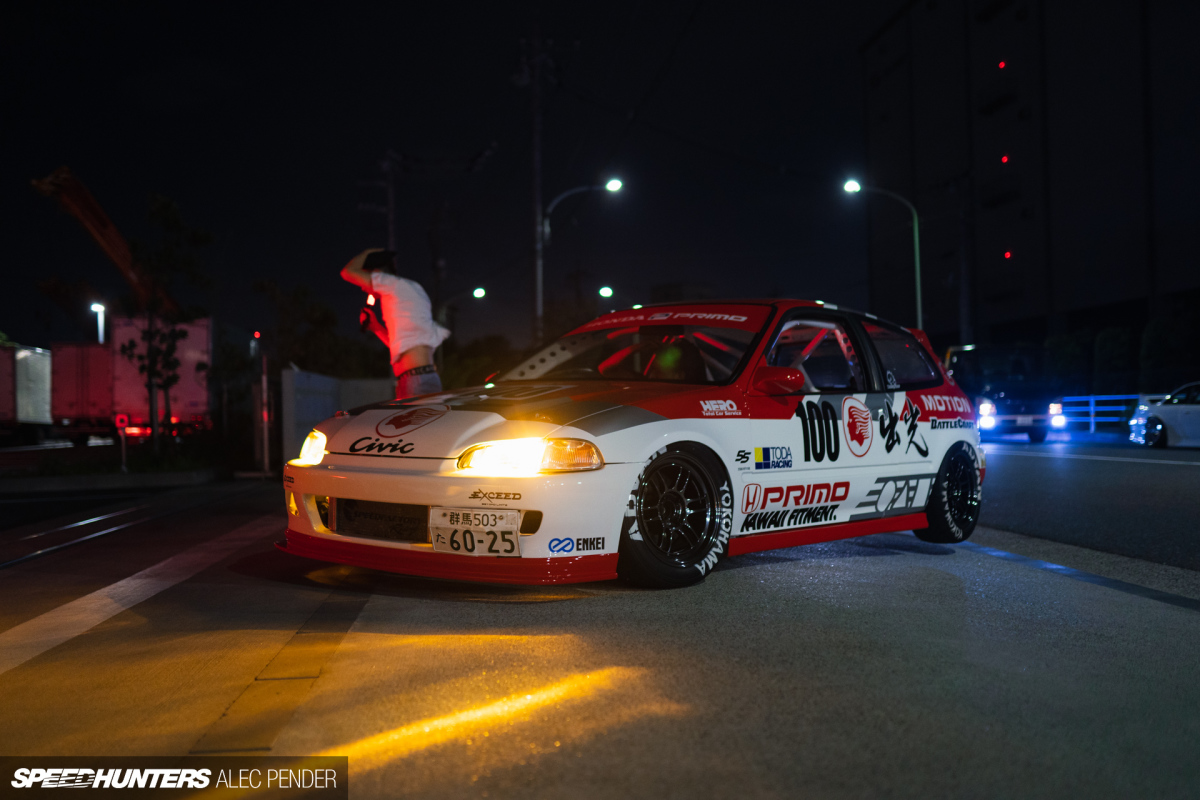 Knowing that so many foreign visitors would be in town for Wekfest Japan during the Golden Week holiday, Mori-san reached out to his network and a plan quickly came together.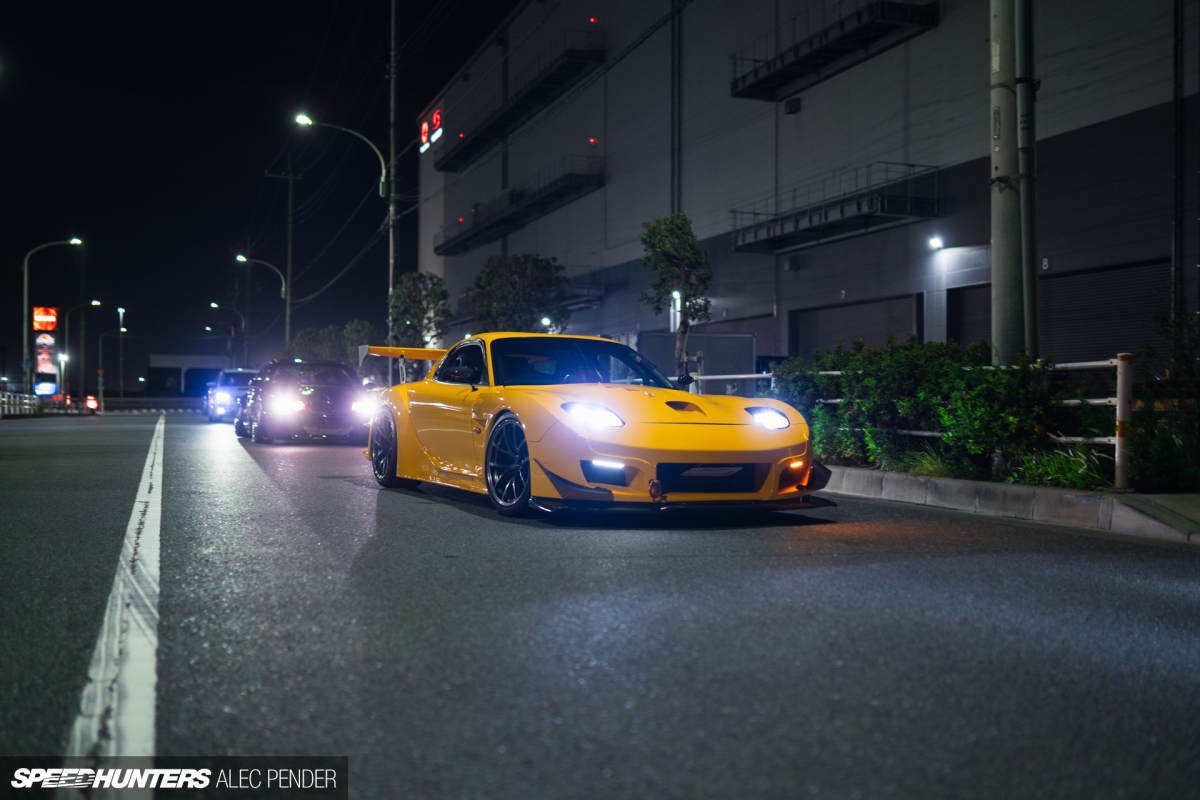 The idea was simple: an invitation-only gathering at a unique location, called the No Name Meet.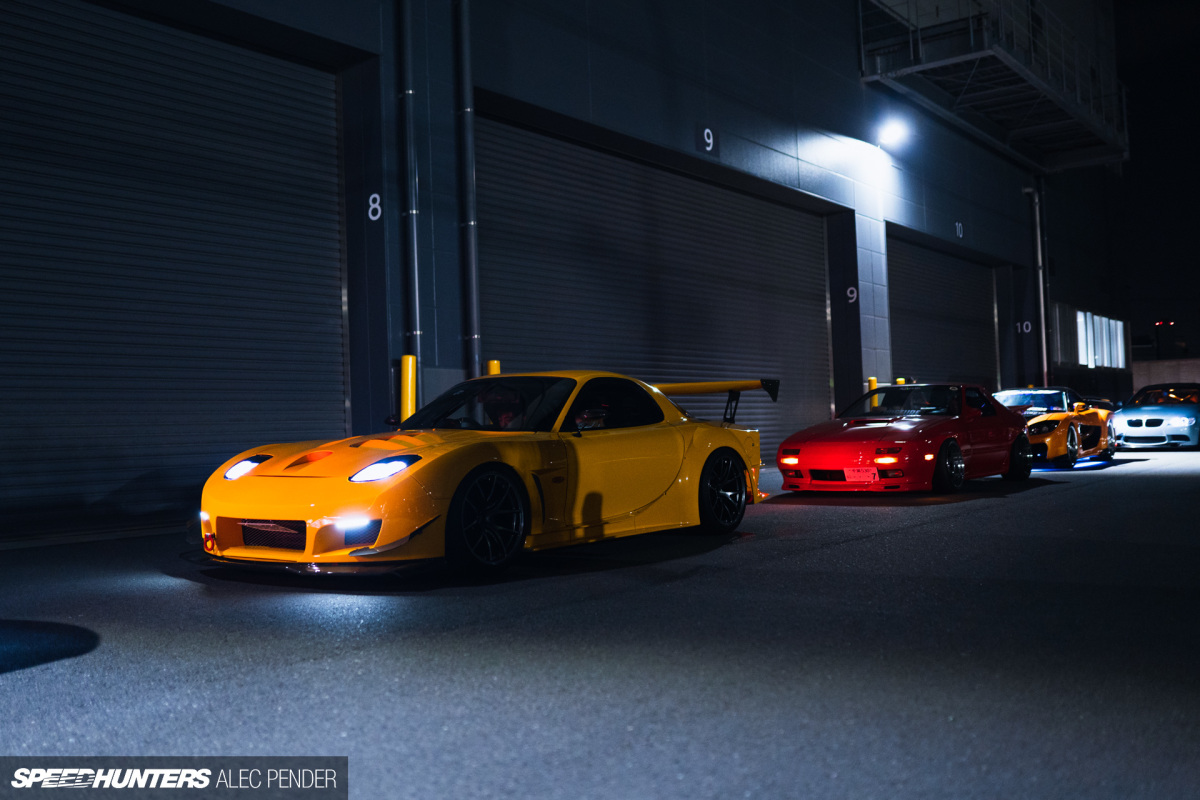 I teamed up with Alec, Speedhunters' newest contributor, arriving early in the evening to catch the roll-in.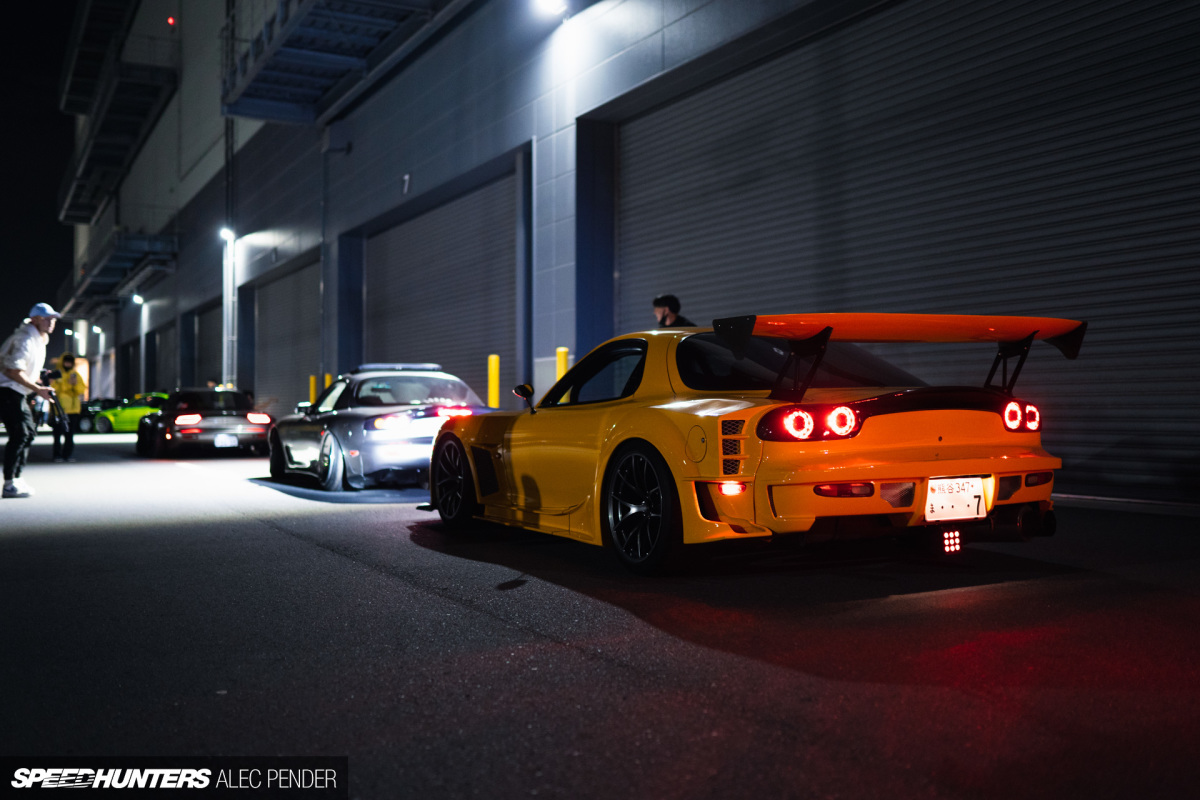 These meets are usually held in underground parking garages around Tokyo or Yokohama, out of site and out of mind. However, this one was a bit different, taking over the loading bay and connecting carpark of an industrial warehouse.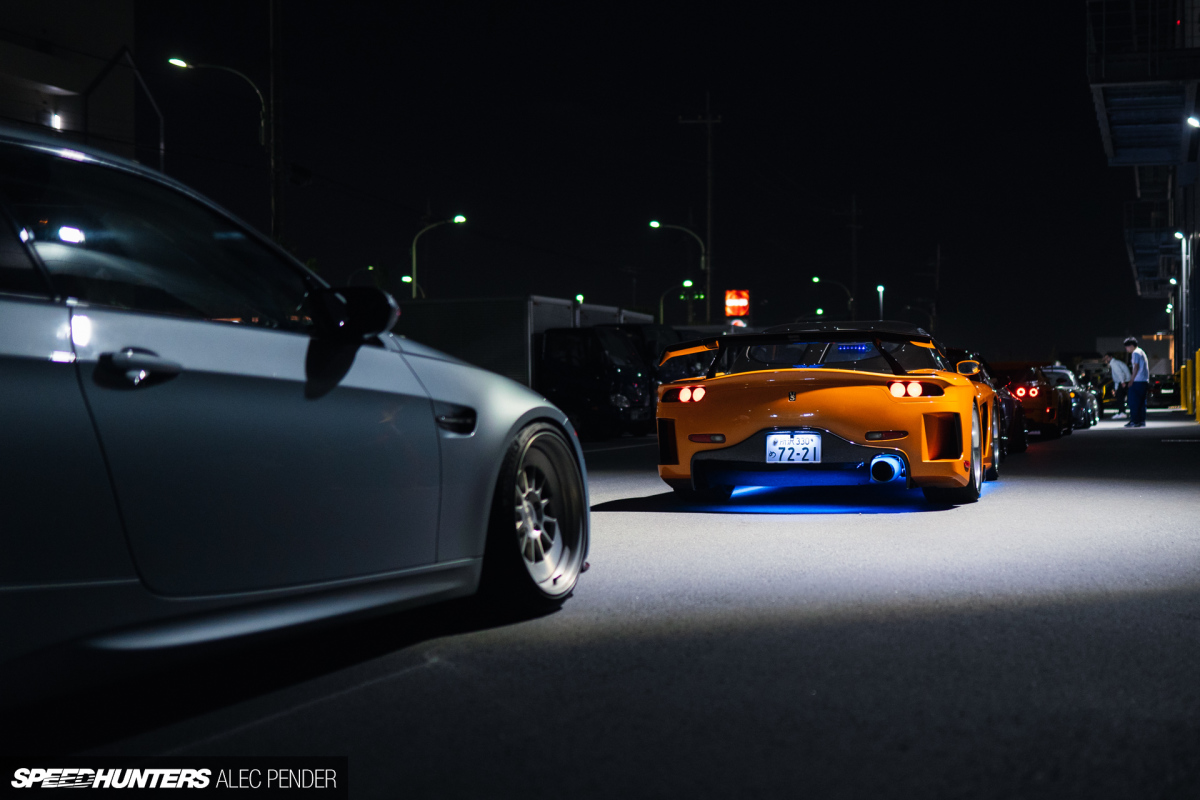 A series of floodlights along the warehouse's access road created an amazing looking scene.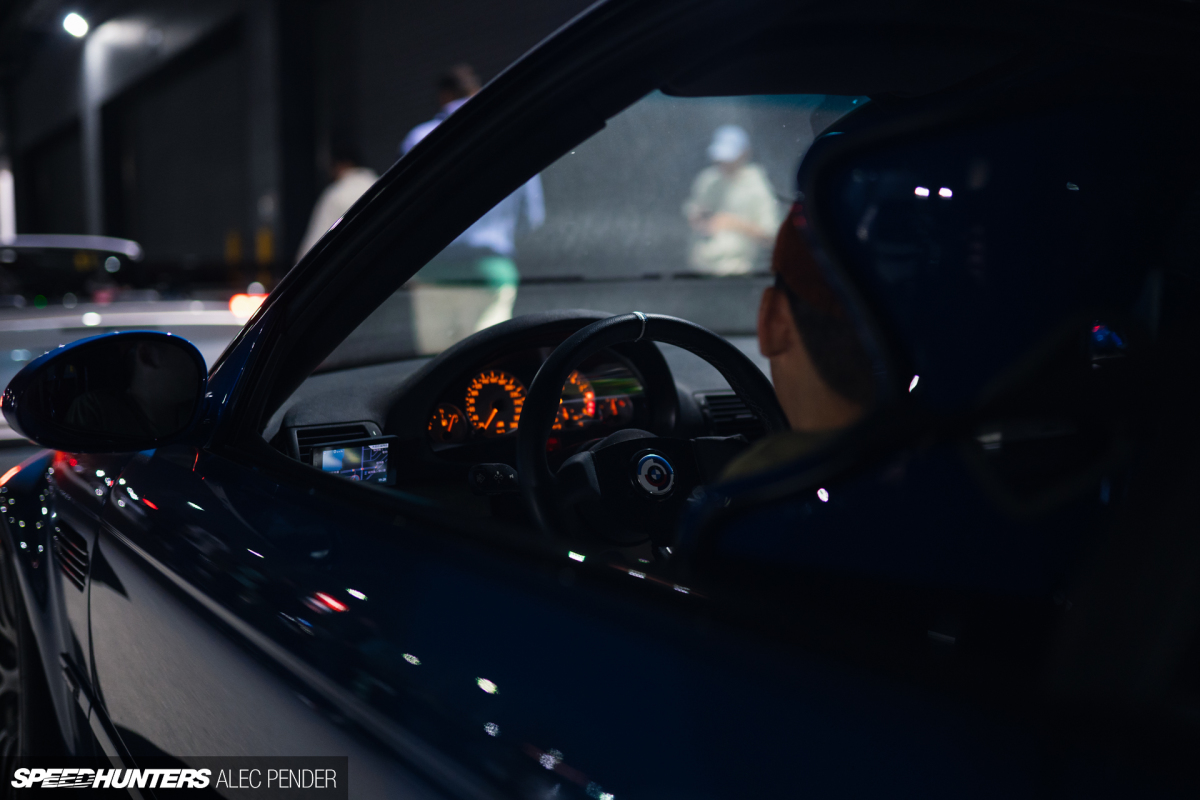 I almost thought the meet would be a bit too dark to shoot, but the lighting just provided an opportunity for slightly different imagery.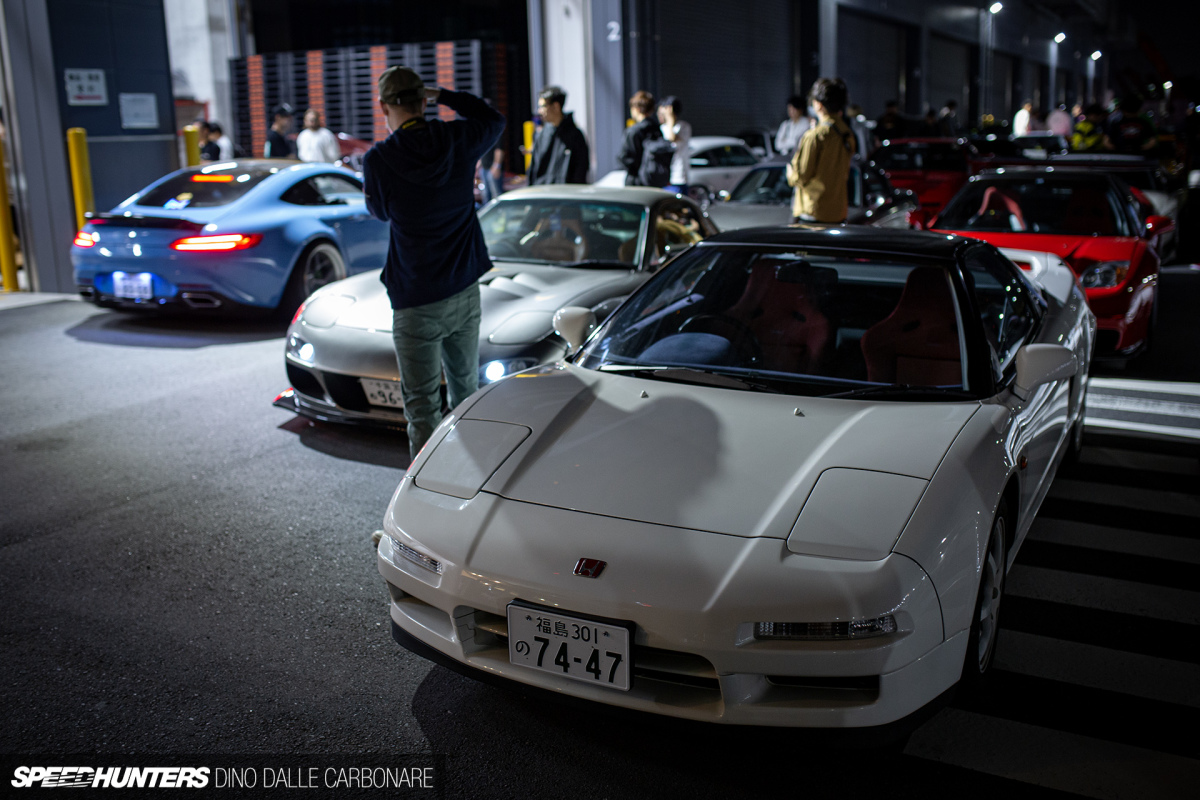 I'm lucky enough to be borrowing a friend's NA1 Honda NSX-R for the month, so this meet was the perfect opportunity to bring it out.
Heading into the city and down to Shinagawa Wharf, there was plenty of car activity. Being Golden Week, almost everyone was off from work, and what better way to celebrate than to get some driving and socializing in.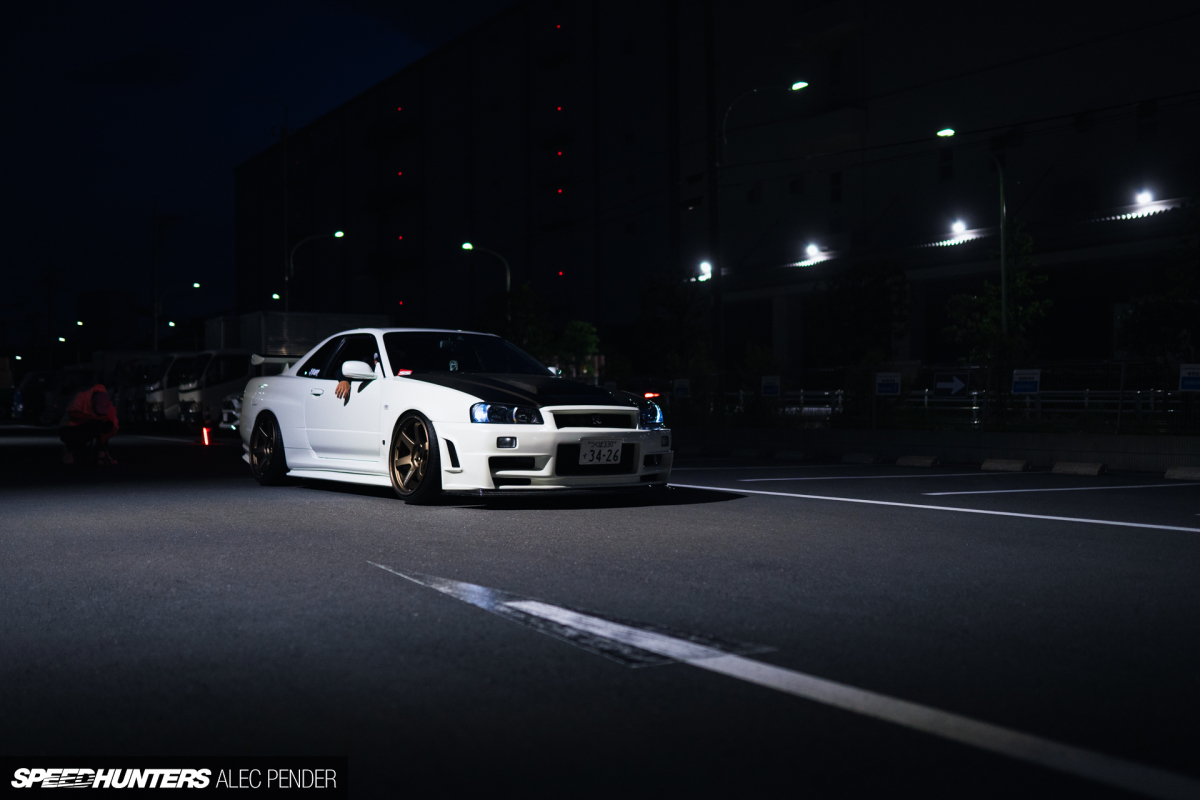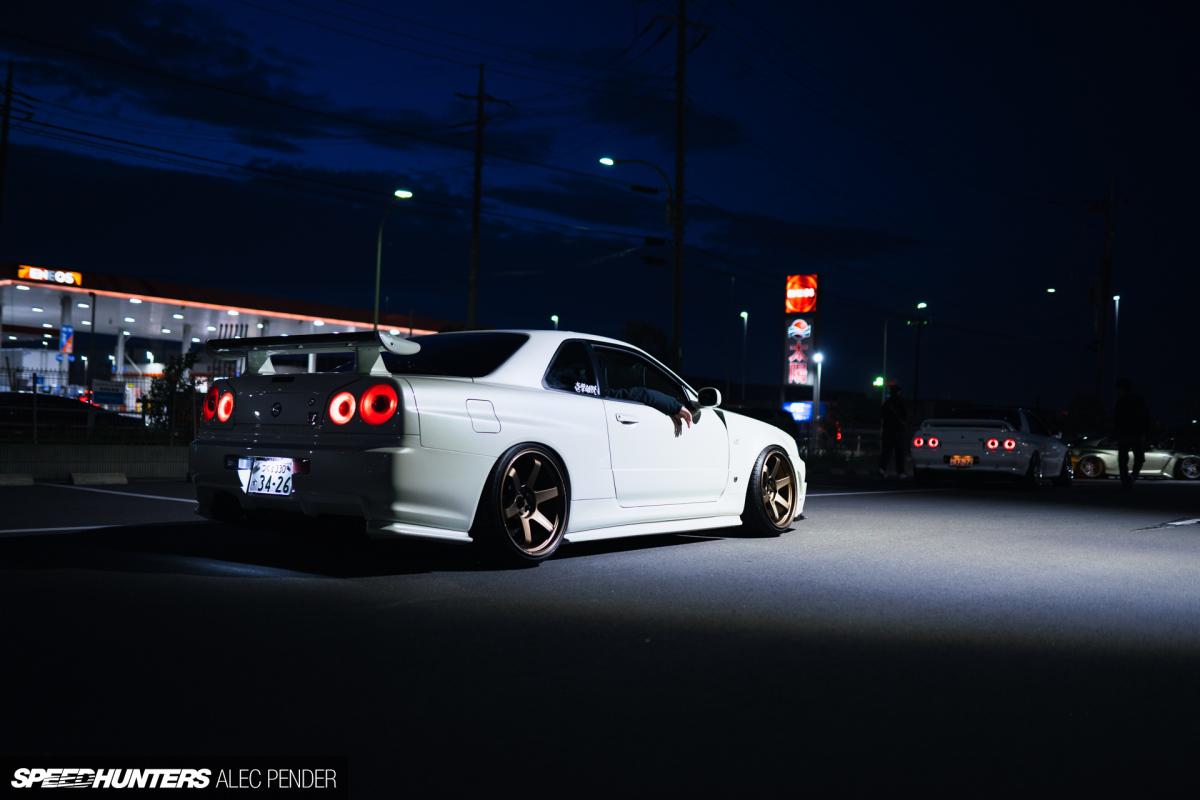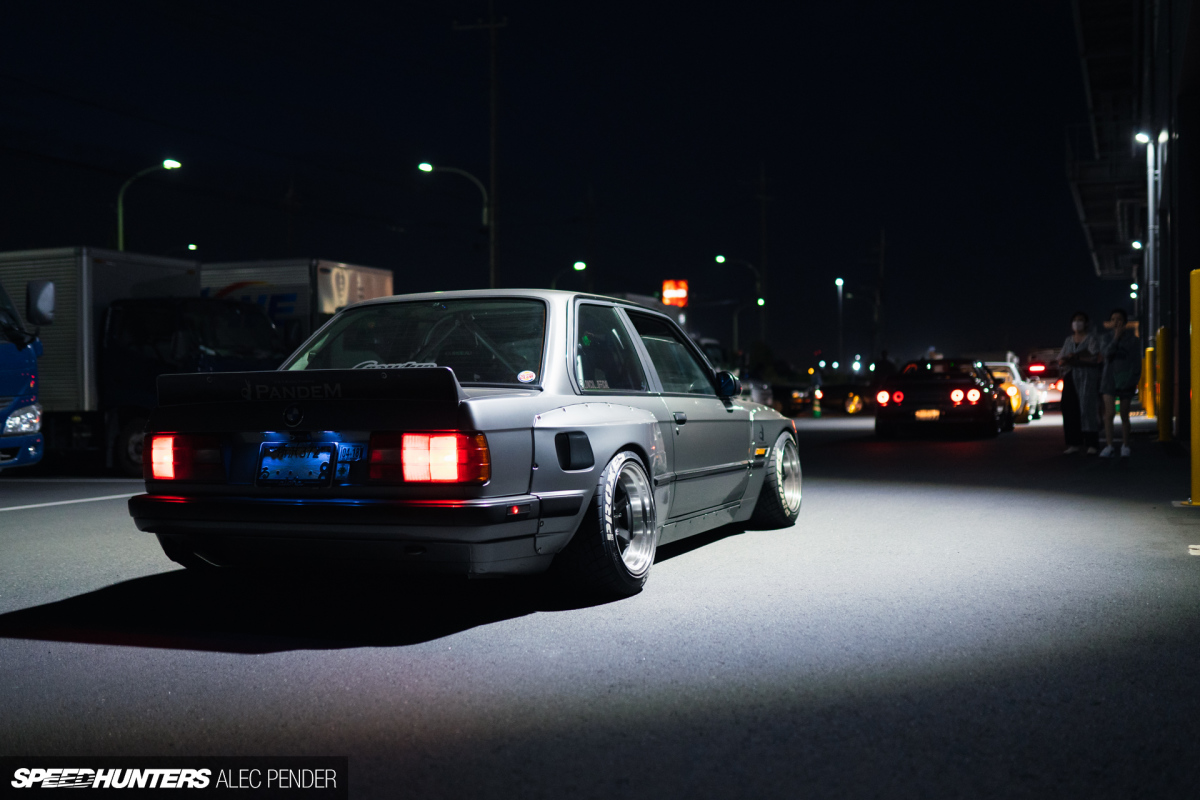 As the venue started to fill with a wide variety of amazing cars, I knew it was going to be a good night.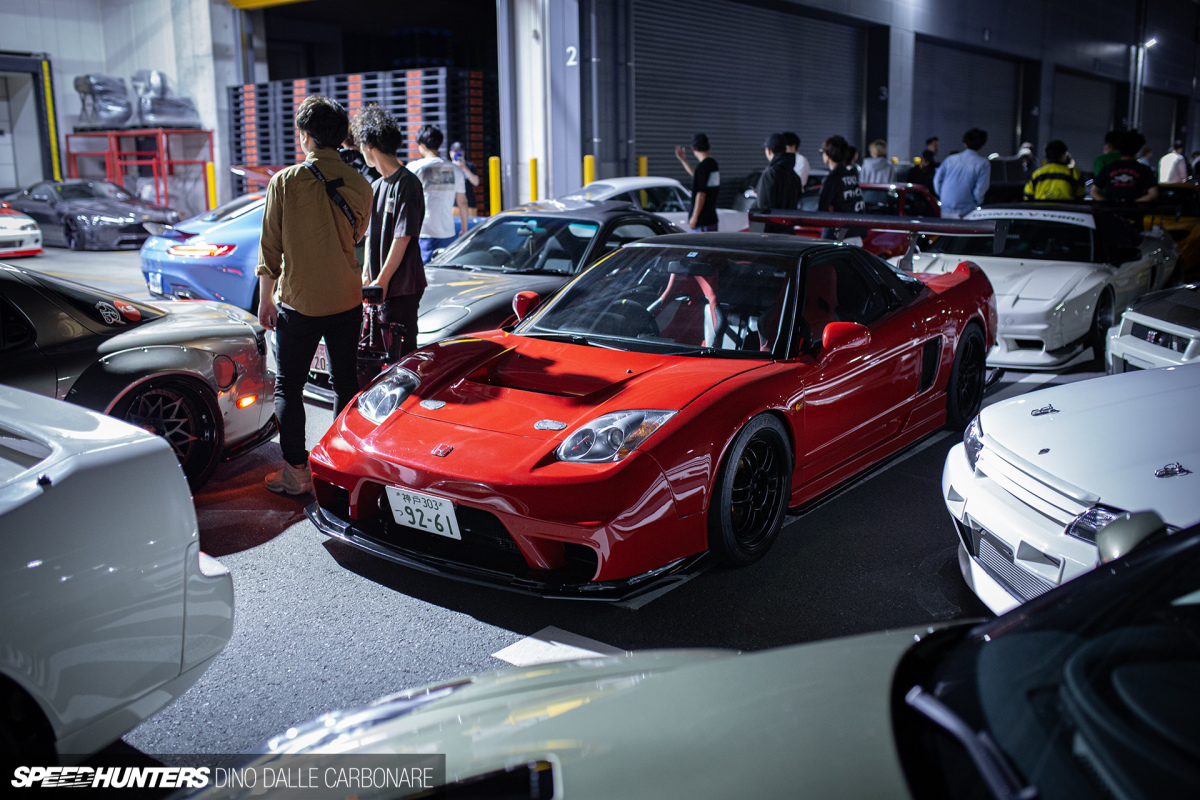 It's not often that you'll see an NSX-R sat next to another two NSXs, but here we had it. One was a left-hand drive Acura import from the US.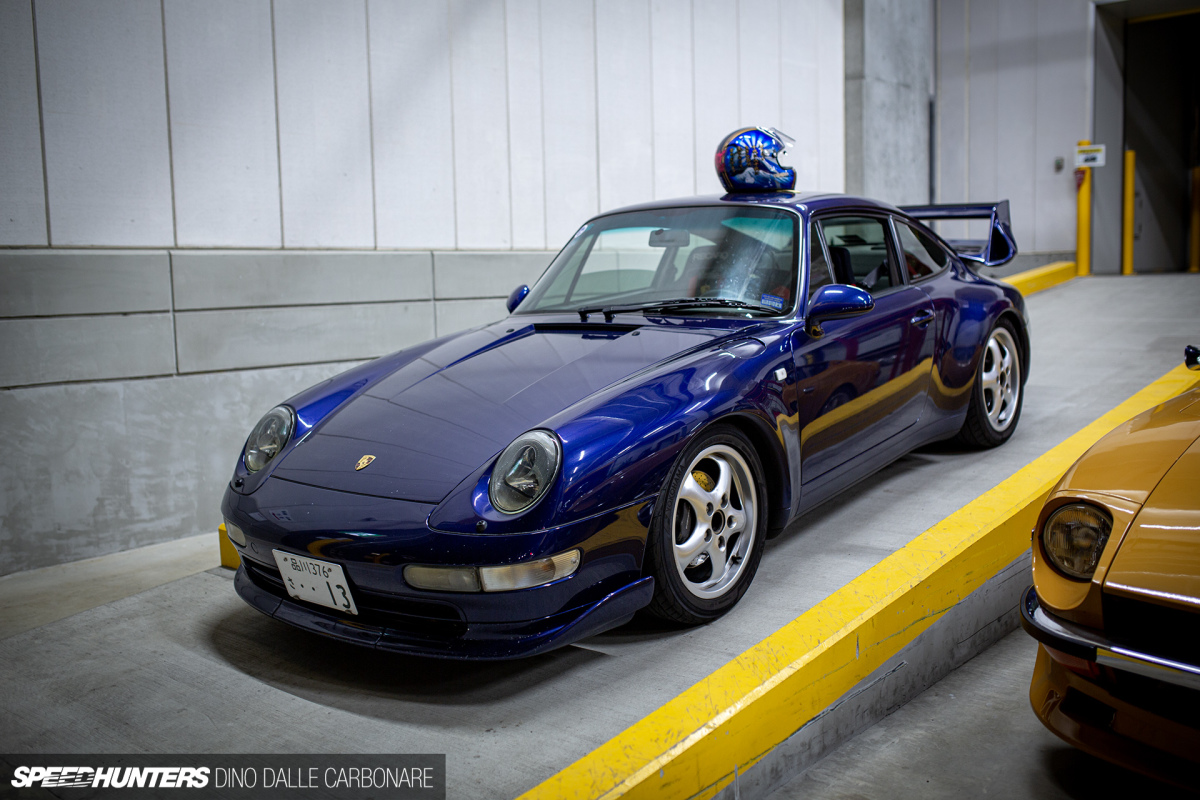 Some of the cars were moved inside the loading bay to make more space outside, the first being this clean Porsche 993 owned by LA Kenta from Tokyo Drive Car Club.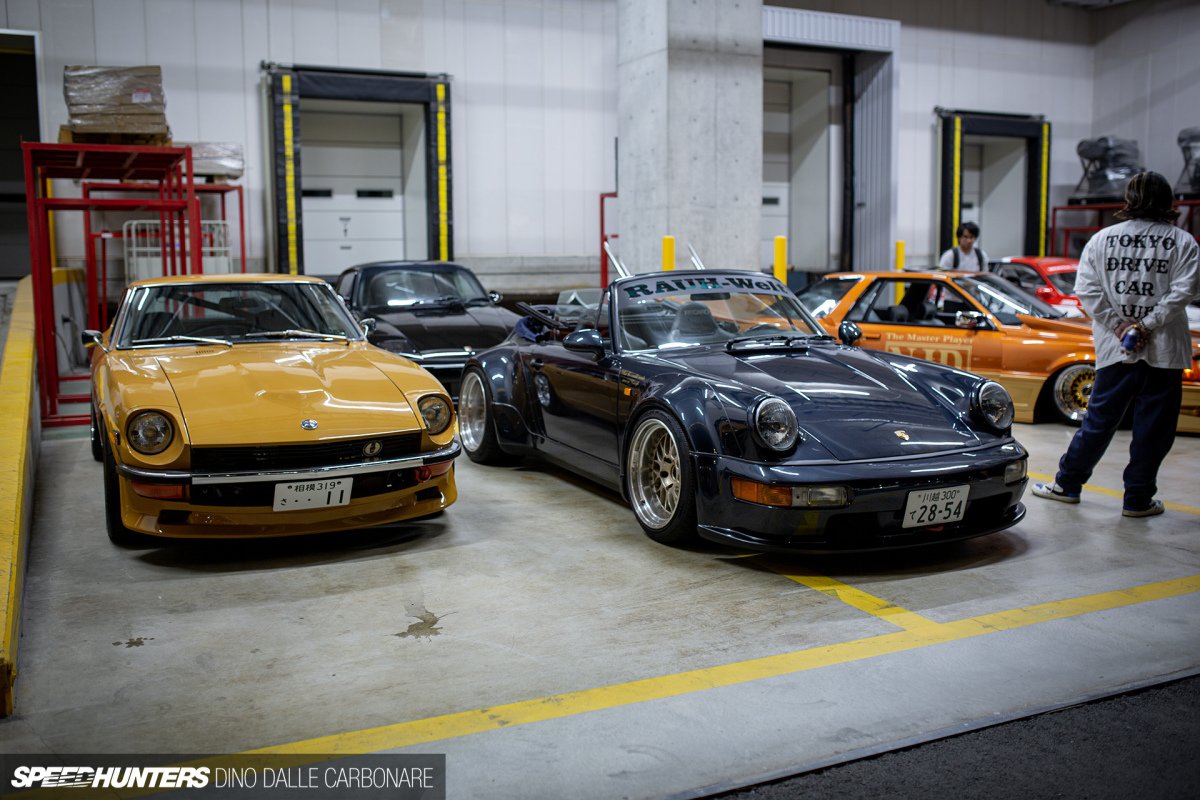 Within moments, this area was filled to the brim with an awesome selection of cars.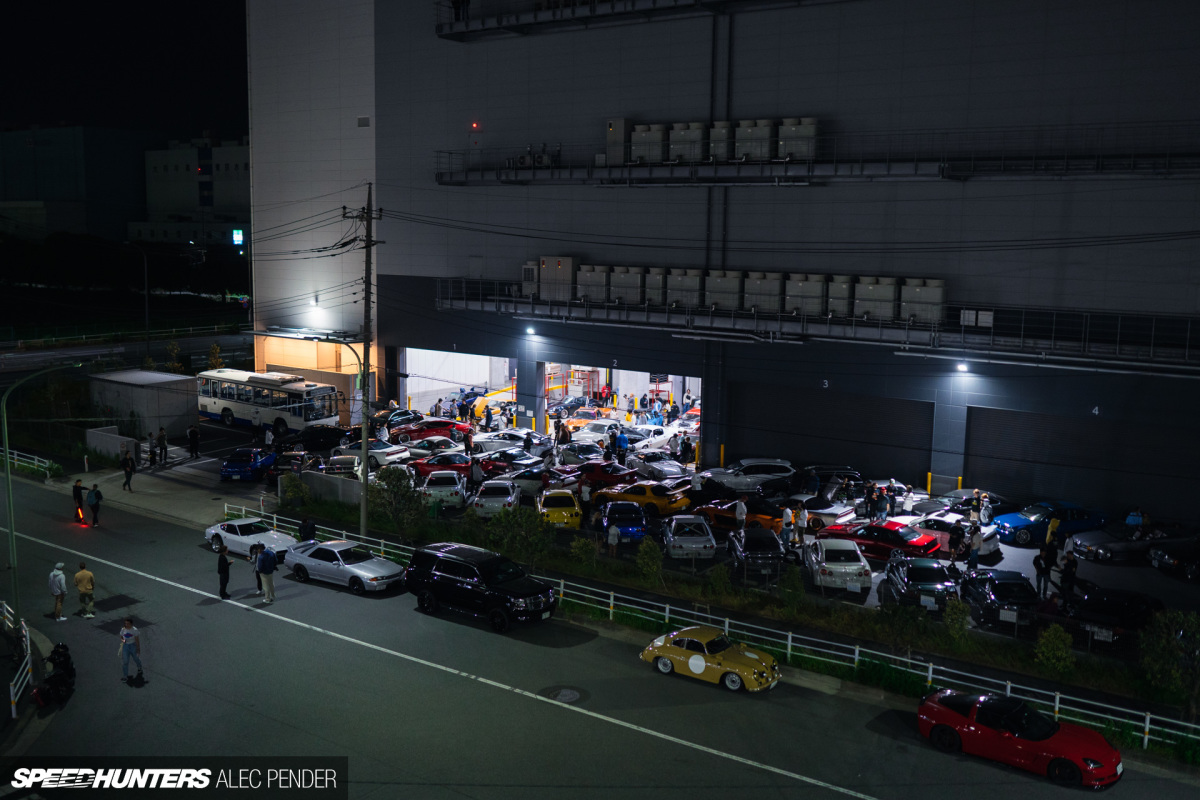 Climbing the adjacent building's staircase gave a good top-down shot of the meet. You can see just how many cars were crammed into this one lot, not to mention the overflow out on the street.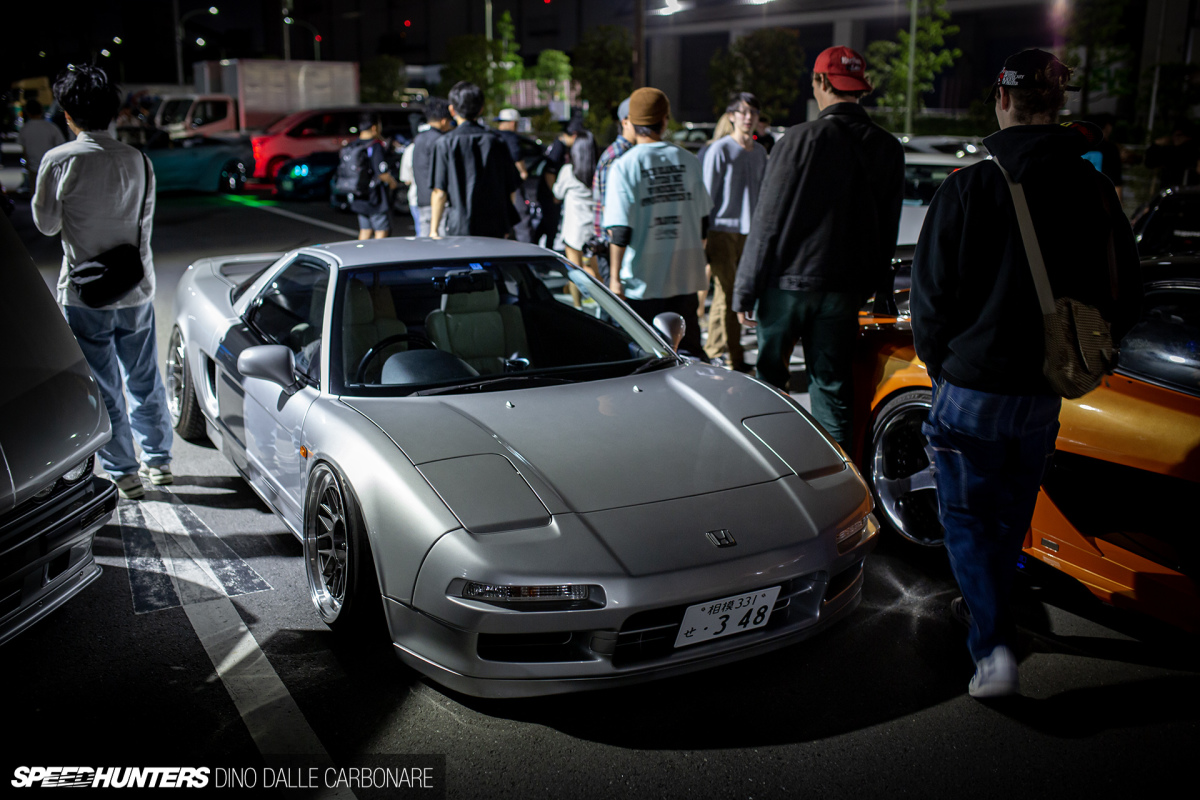 The cars were packed so tightly in fact, that it was hard to move between them.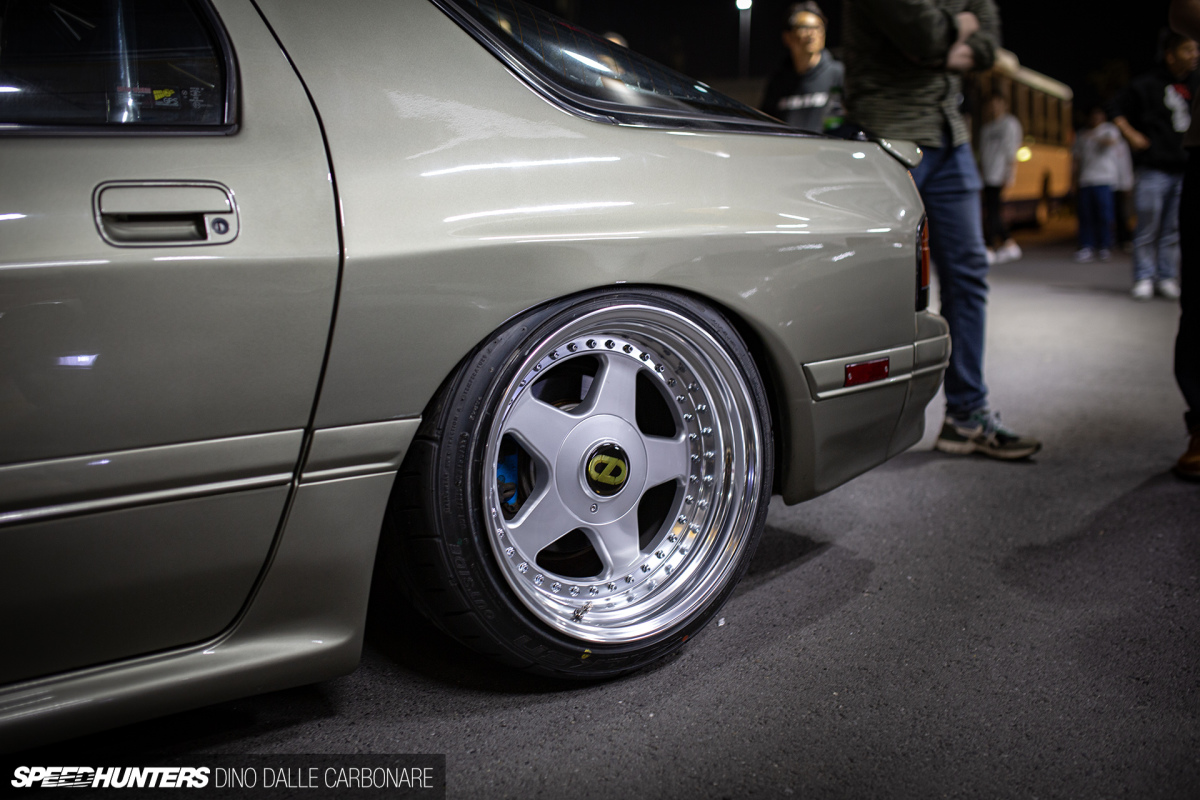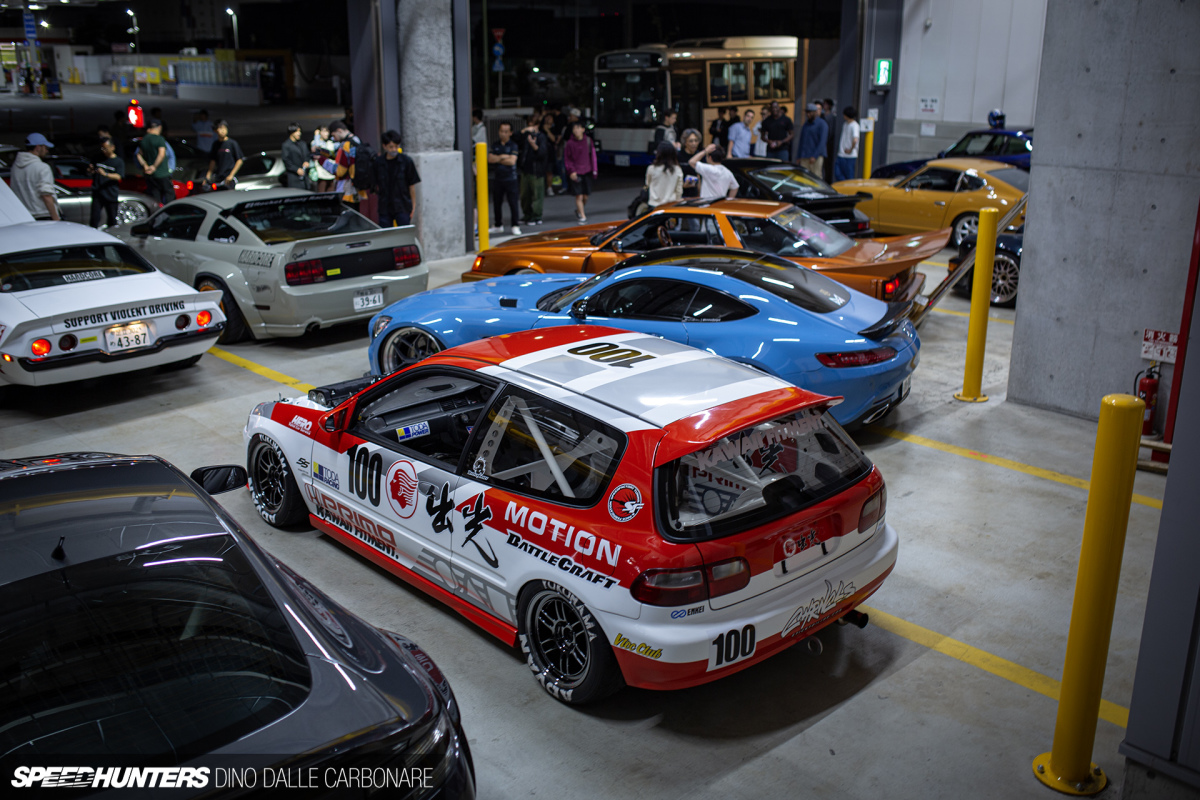 Jun from Hardcore Tokyo arrived in style with two of his 2023 Tokyo Auto Salon builds.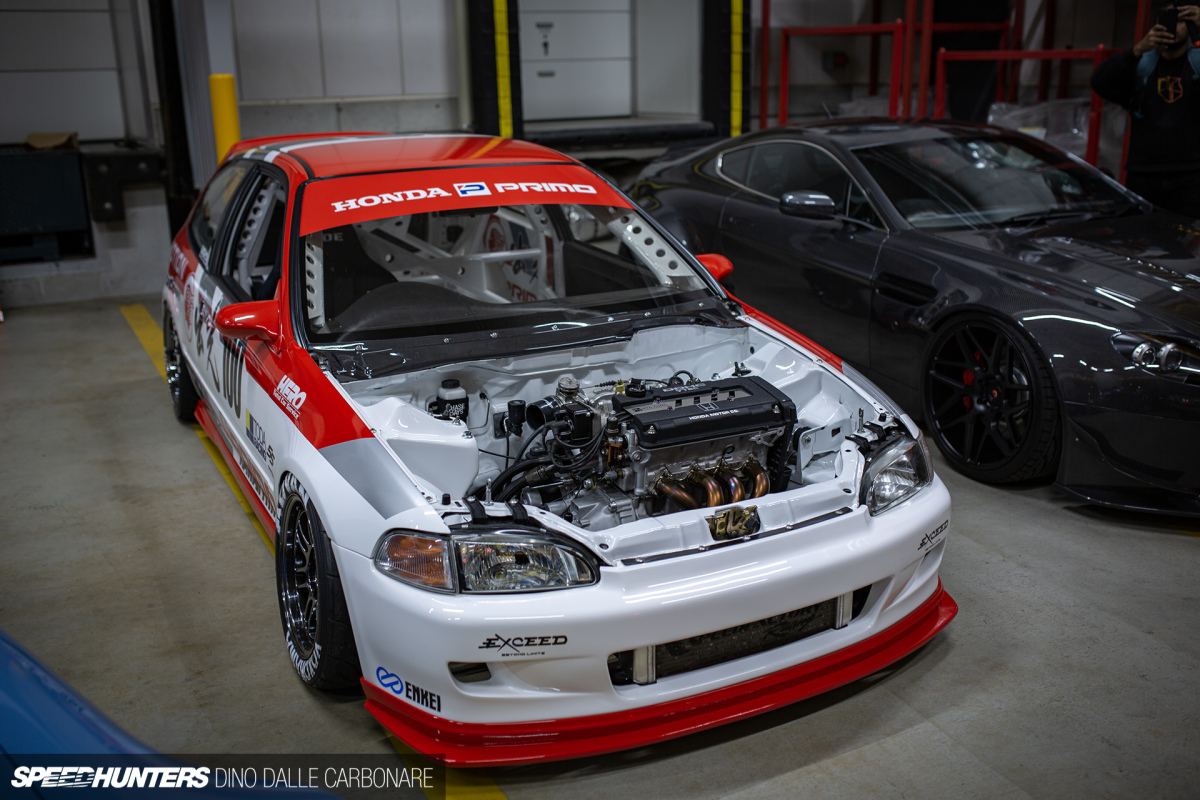 This EG Civic hatchback, which we have seen countless times before, is both a race car and a show car.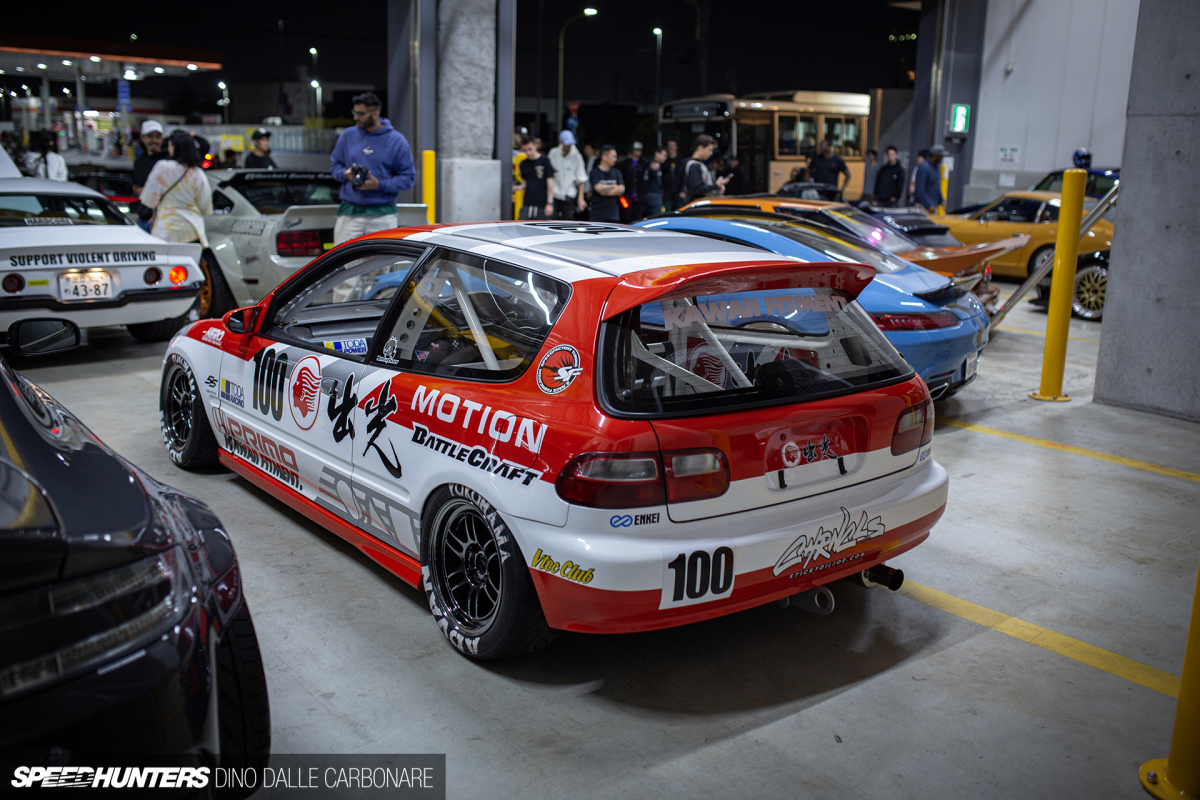 Its Idemitsu-themed livery is totally on point.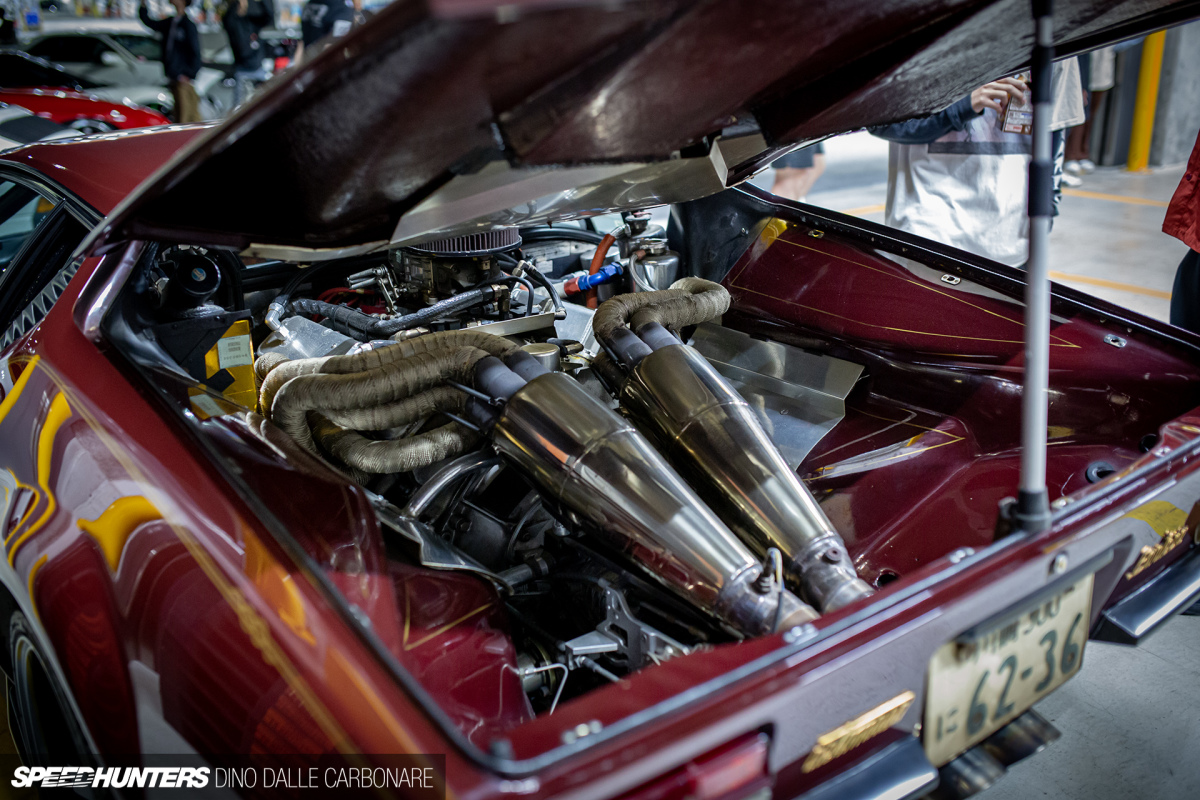 The exhaust system of the Ford V8 in this De Tomaso Pantera is so dramatic looking.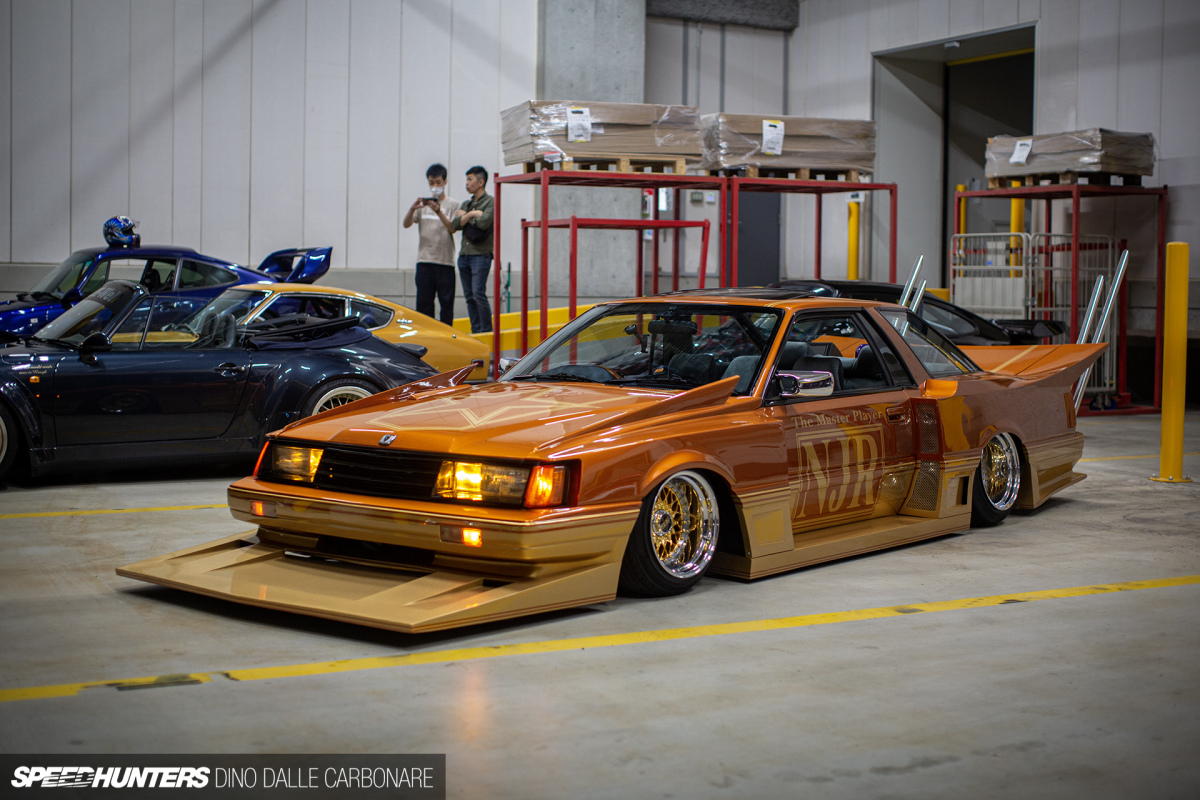 Parked nearby was Souki-san's Nissan Leopard, which I was pleased to be able to check out in detail for the first time. I still can't believe this thing passed its shaken inspection at the strictest test center in Shinagawa.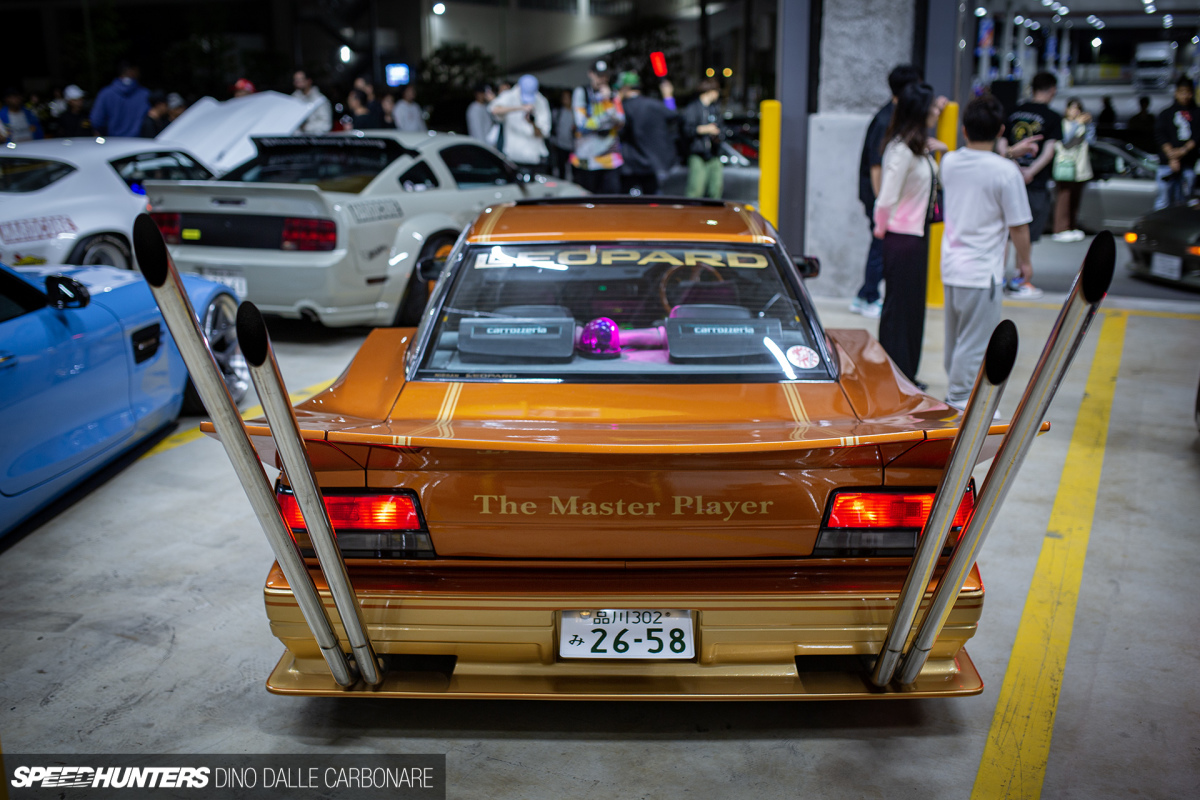 Souki-san might be best known for his wide-body Lamborghini Diablo VT, but when it comes to generating the most drama (and noise), his F30 Leopard kaido racer takes things to another level. I must have dodged those takeyari exhaust pipes at least a dozen times throughout the evening!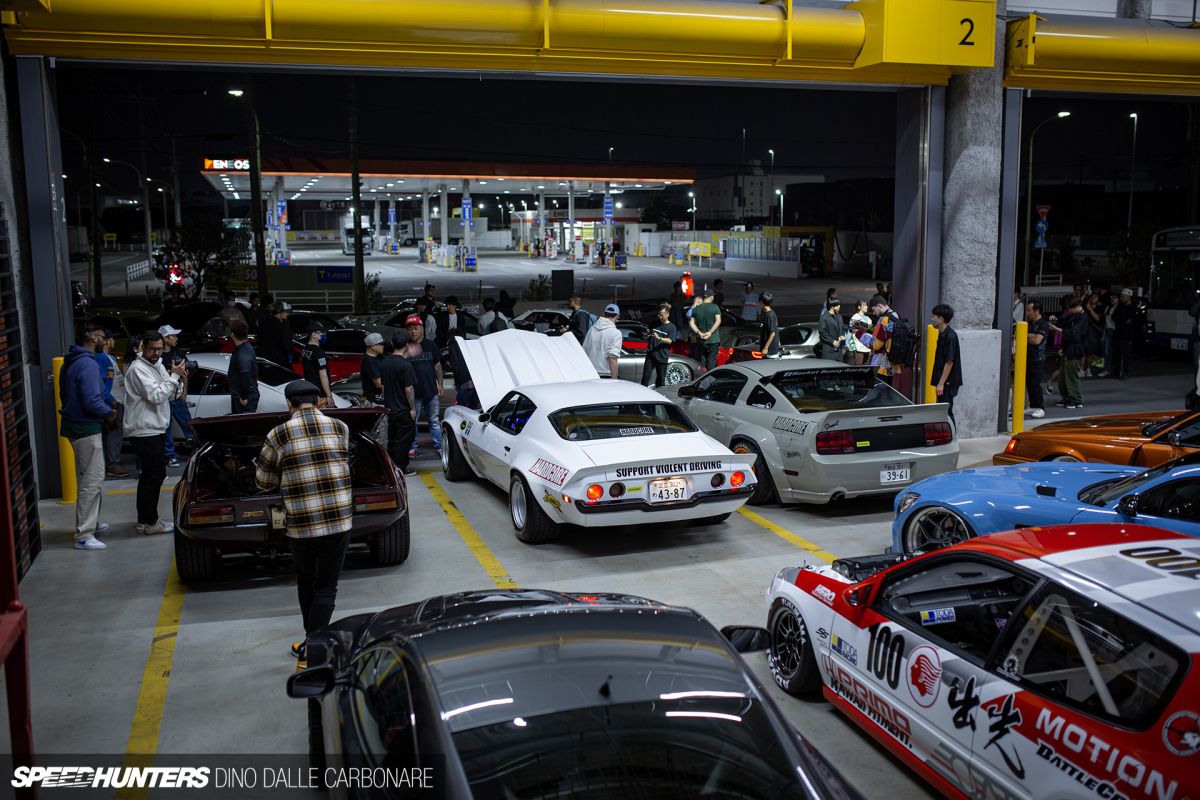 As Alec and I made our rounds, even more cars were arriving outside.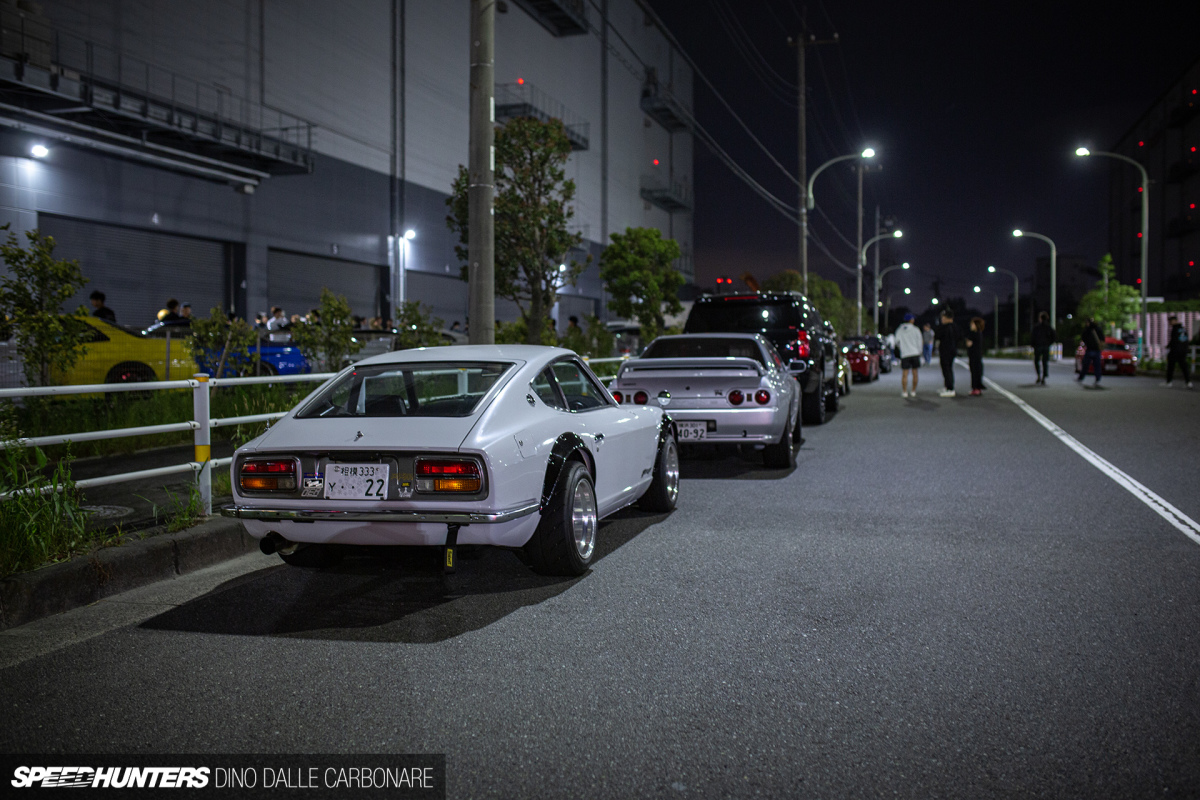 I headed out and found everything from a Y-plate S30 Fairlady Z to an Impala lowrider.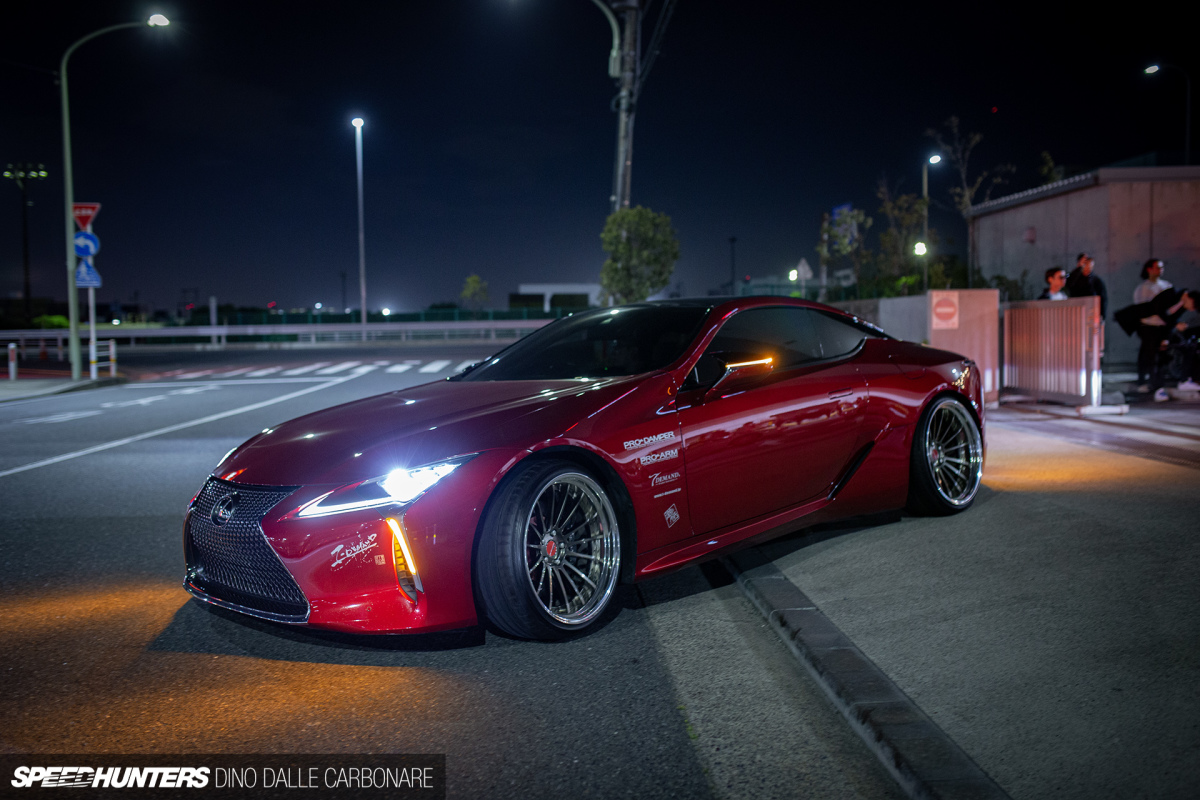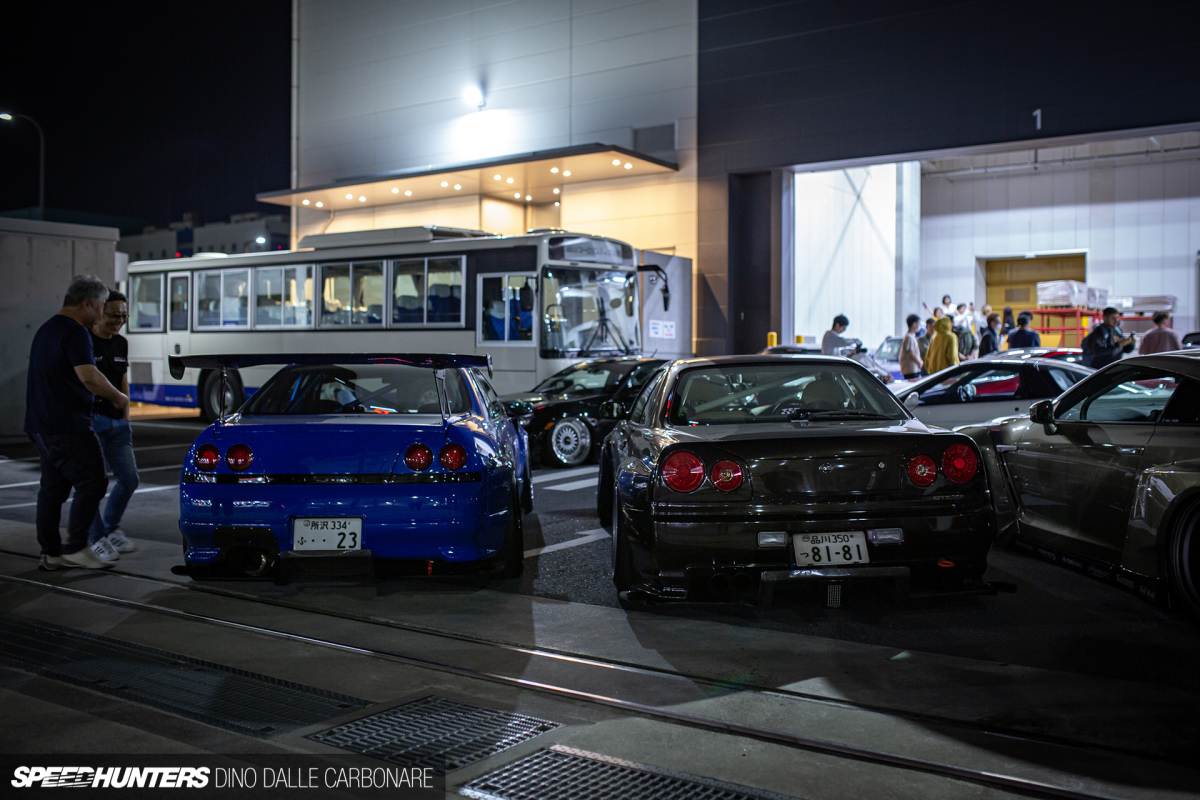 At 11:00pm, after a good few hours at the location, the meet started to wrap up. It had been a lot of fun chatting to so many visitors from so many different countries, who were all blown away by the turnout. But the night was not over.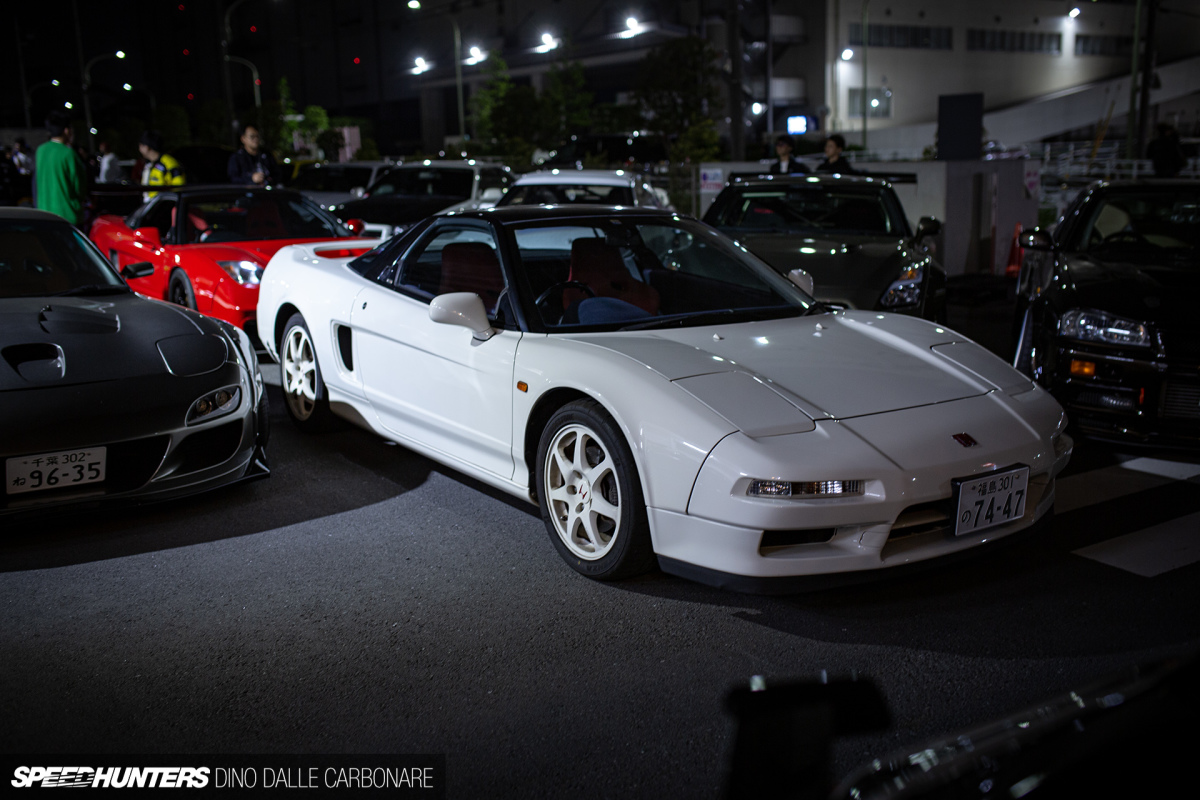 It was time to get back behind the wheel of the NSX-R and hit the road.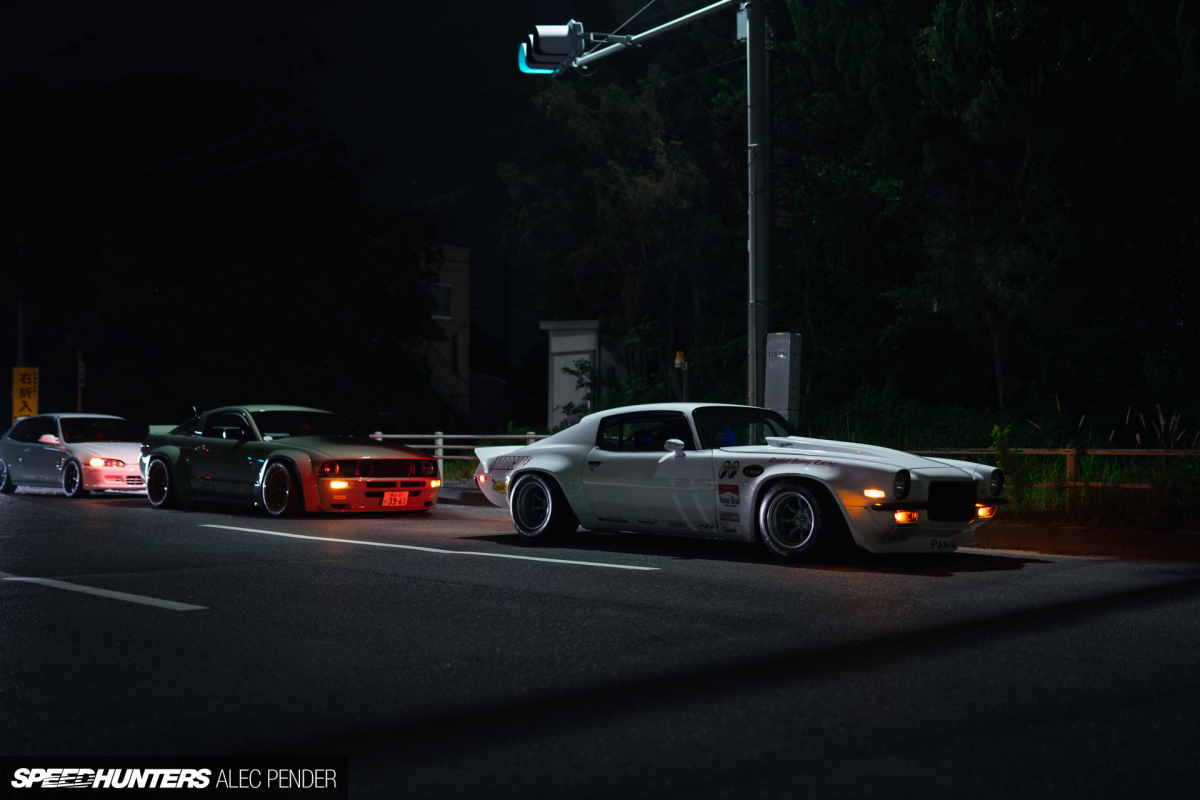 Our destination? An afterparty of sorts at Umihotaru Parking Area – the natural progression for any good meet in Tokyo.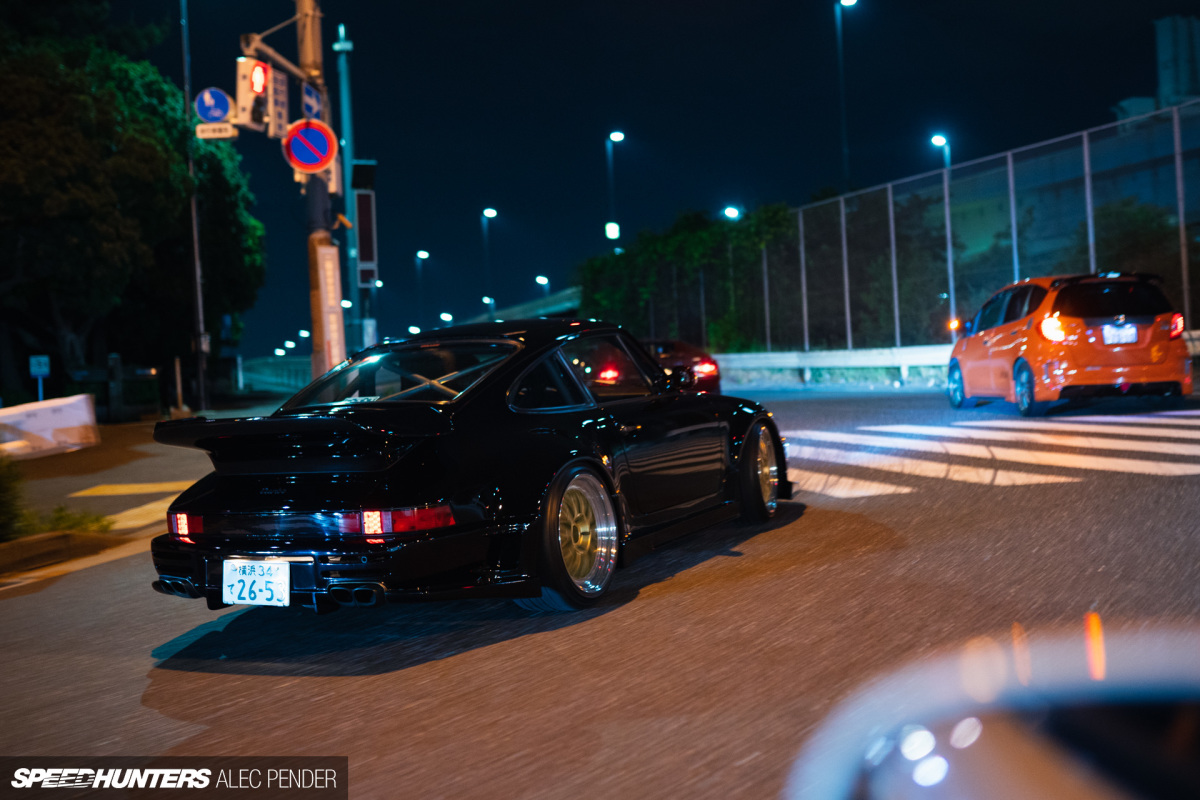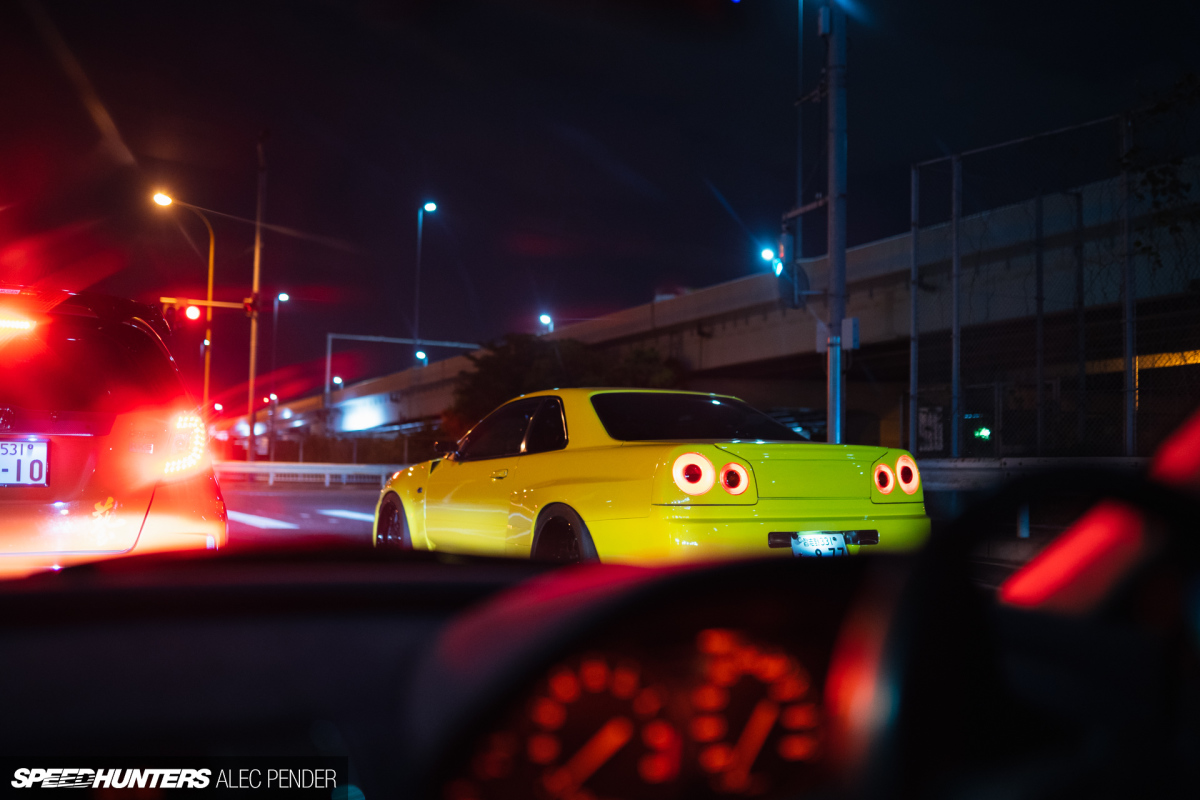 After assembling a small group of cars, we headed onto Wangan Doro.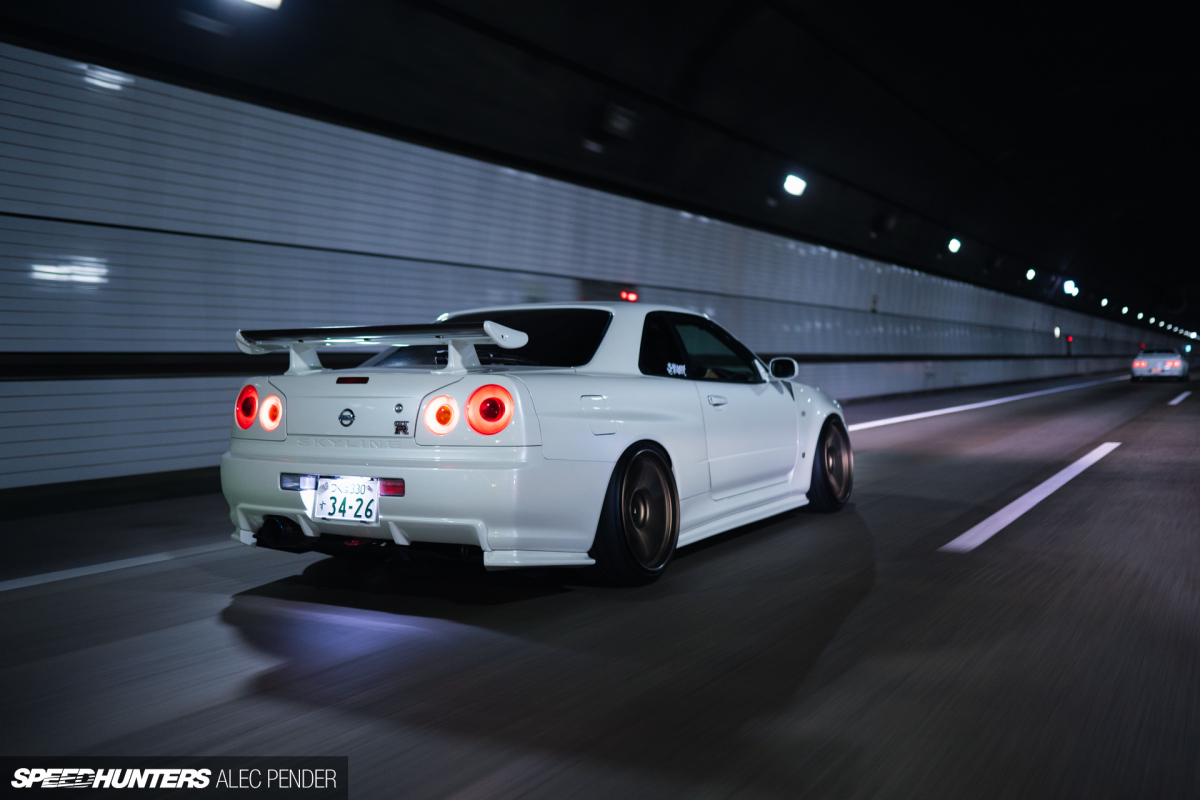 Cruising through the Tokyo Aqua Line tunnel in convoy with the Pantera, ER34 Skyline and slant-nose 911 was a real sight. But the sound… that was something else!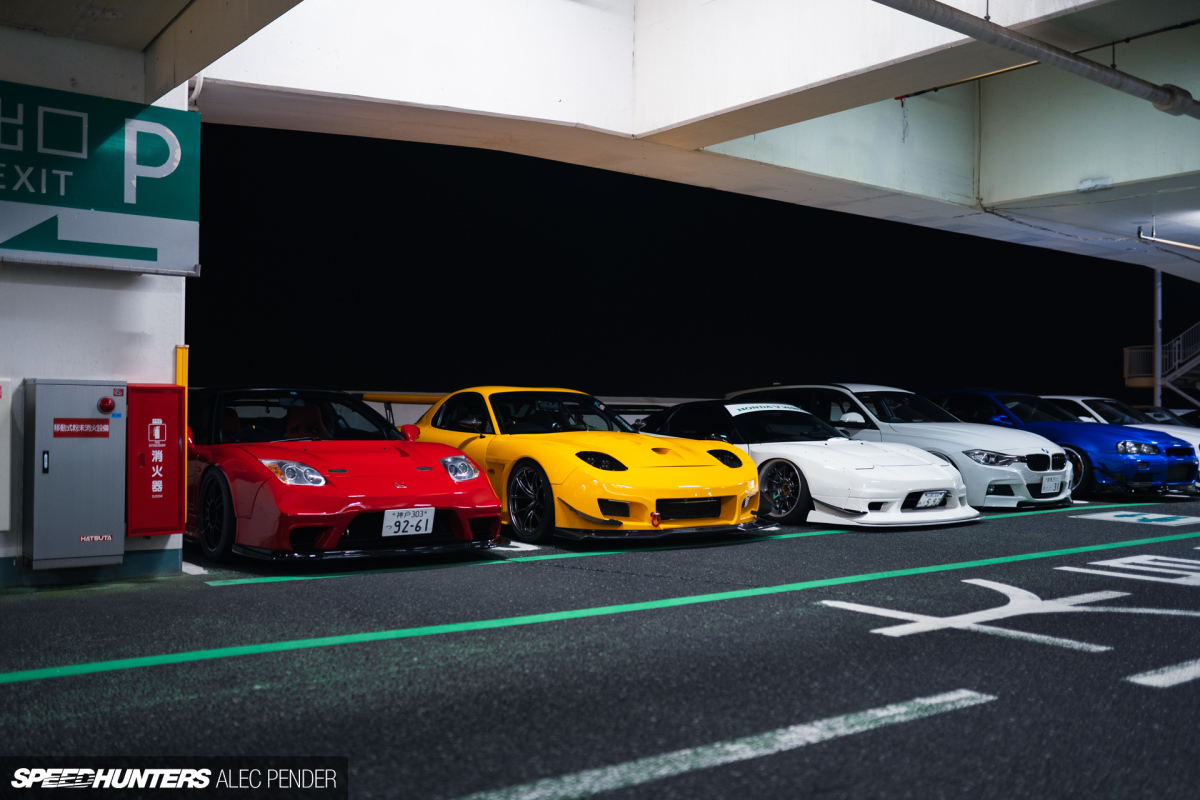 Ever since the police started shutting down Tatsumi and Daikoku Parking Areas, Umihotaru PA has become one of my favorite meet-up spots.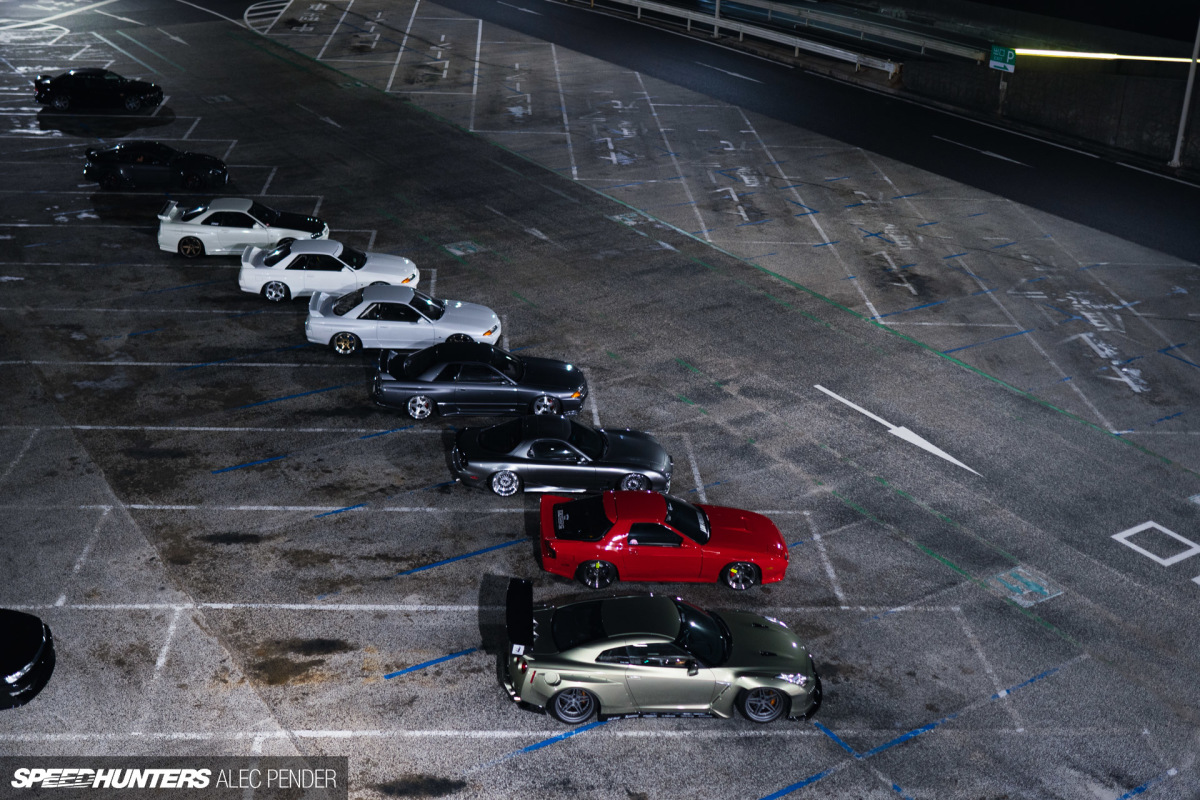 It doesn't have the cityscape outlook of Tatsumi or the atmosphere of Daikoku, but Umihotaru's well-lit parking areas, restaurants and conbini make it perfect for a late-night hang.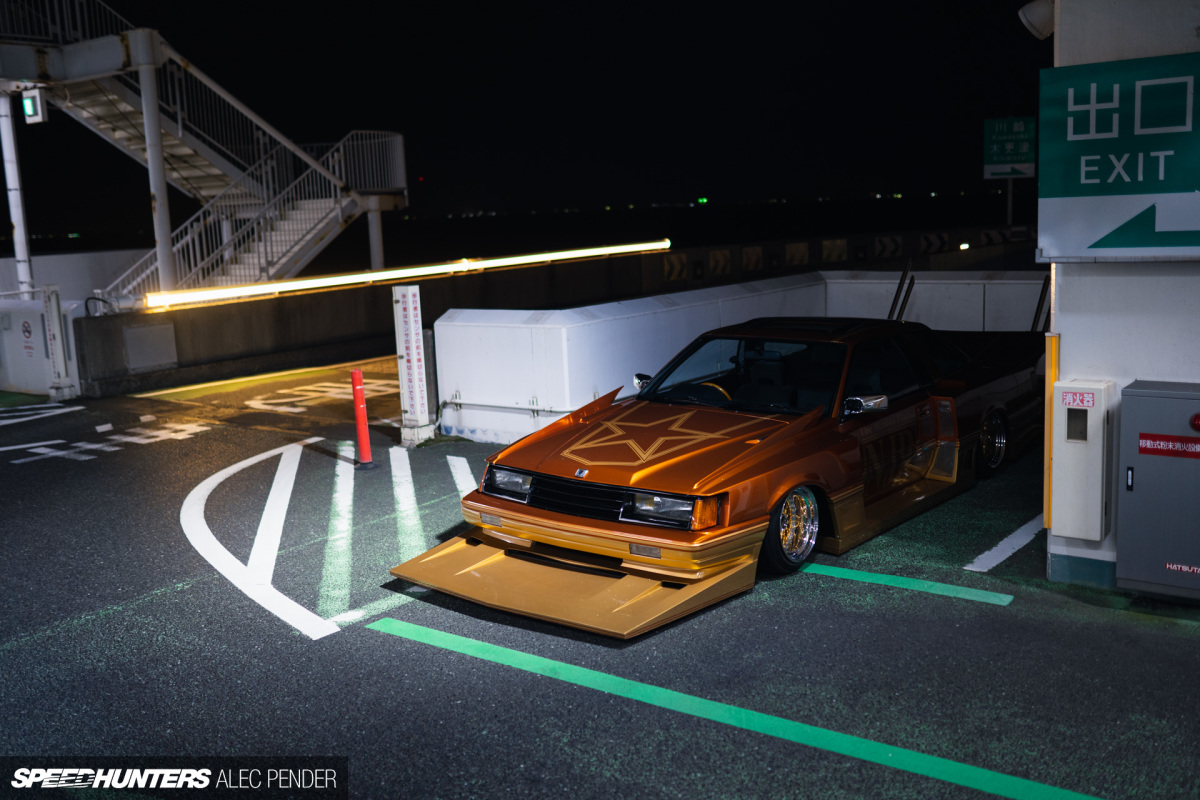 It's meets like this that keep the wheels of car culture turning in Tokyo and the general Bay area. They're also a great way to continue meeting the passionate owners of some incredible cars.
I hope you liked this one!
Dino Dalle Carbonare
Instagram: dino_dalle_carbonare
dino@speedhunters.com
Alec Pender
Instagram: noplans