Had to clean the bike again at home, to prevent permanent deterioration of the chrome & aluminium parts.
BHPian dkaile recently shared this with other enthusiasts.
1st Service Update – 444 km on 12-05-2023
The bike had crossed 400kms and it was time for the 1st Free Service. The odo was at exactly 444.4 km when I reached the dealership workshop.
Also got the Side Handle Assembly attached to the right side of the bike as it used to come originally but had now been deleted by RE. This helps a sideways sitting pillion to hold on to this grip. It cost just Rs. 133/-. The part is the same for the left or right-hand side of the bike. Part # is mentioned in the photo.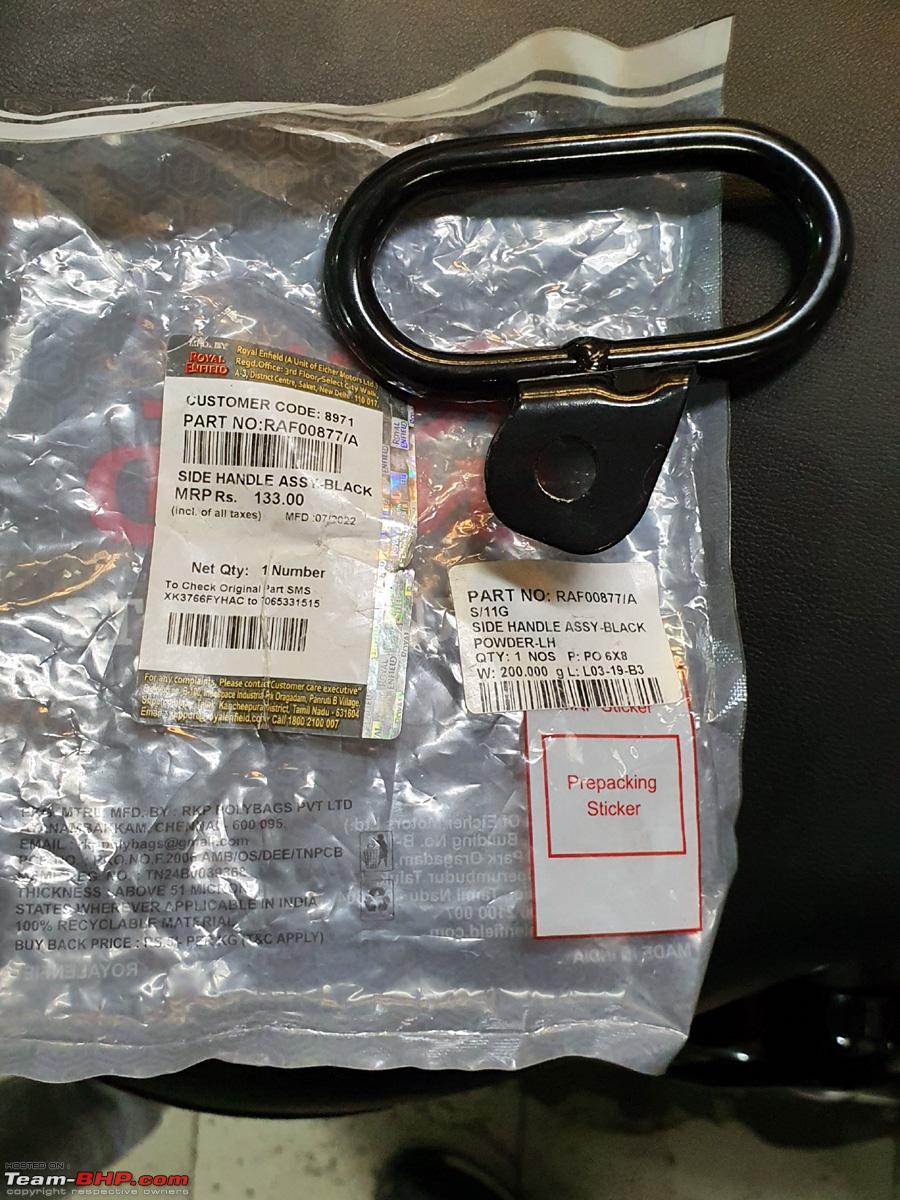 Here it is attached to the bike.
The main parts needed for the 1st service are just the engine oil and the oil filter.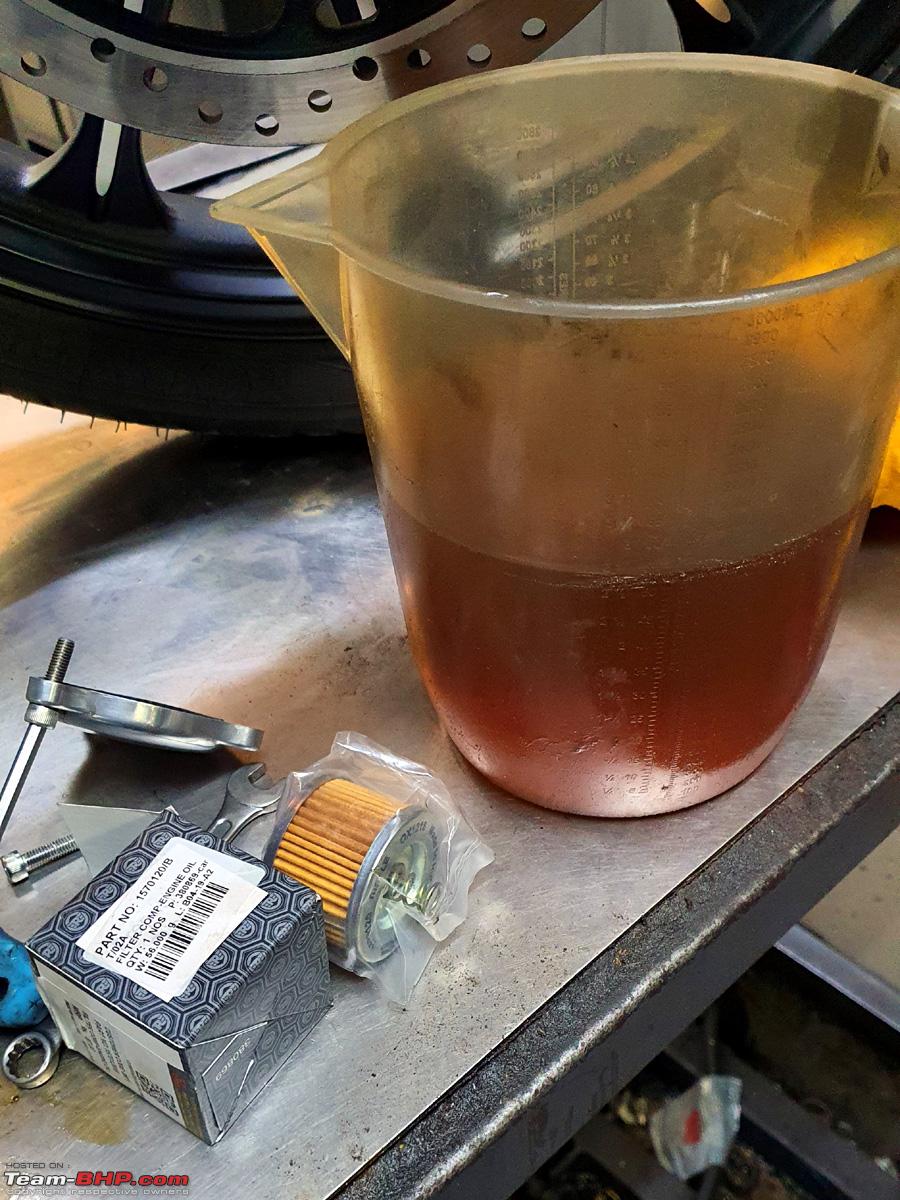 The part number and cost of the Engine Oil Filter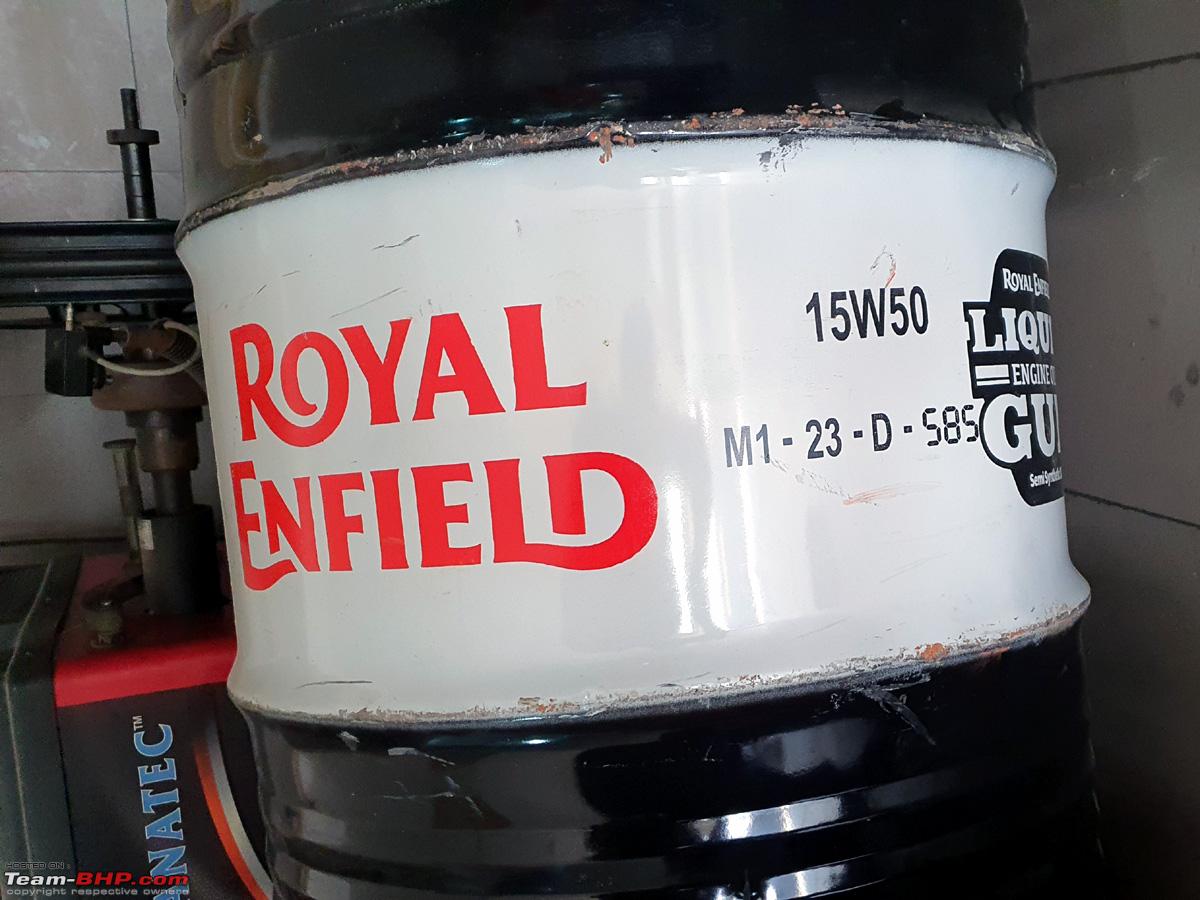 The Grade is 15W50 and is of Semi-Synthetic type. The original manufacturer is Hindustan Petroleum. Though I am a little sceptical that it can last 10,000 km which is the official oil change frequency by RE. I would rather stick to a 5k kms oil change cycle in Indian Conditions.
The oil is poured into the bike with the help of a funnel after draining the old oil. The old oil was drained from the drain plug below after removing the engine skid plate. There is also a SS filter inside the drain plug which was also cleaned.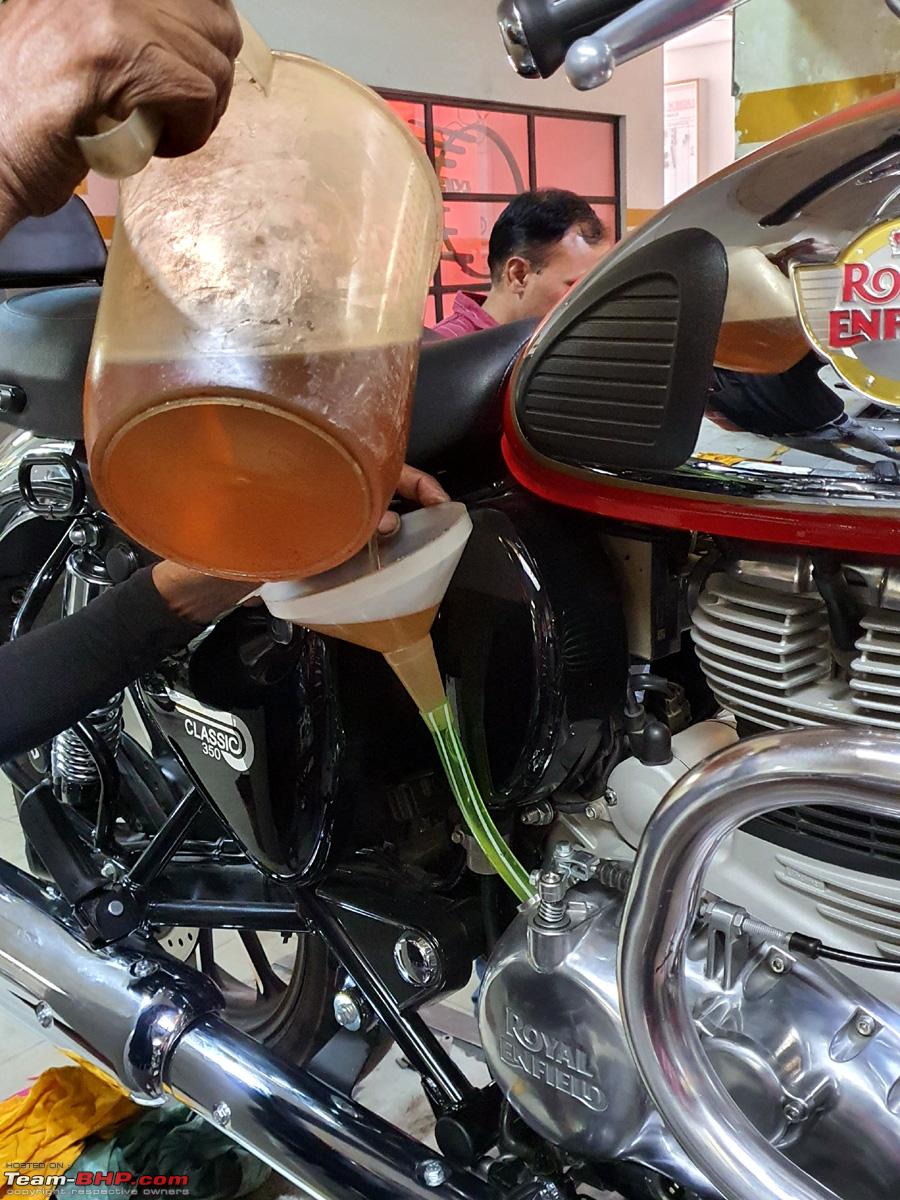 Next, the battery compartment was opened to access the OBD2 port and this 4-pin Red One was NOT it, as I had initially mentioned in this thread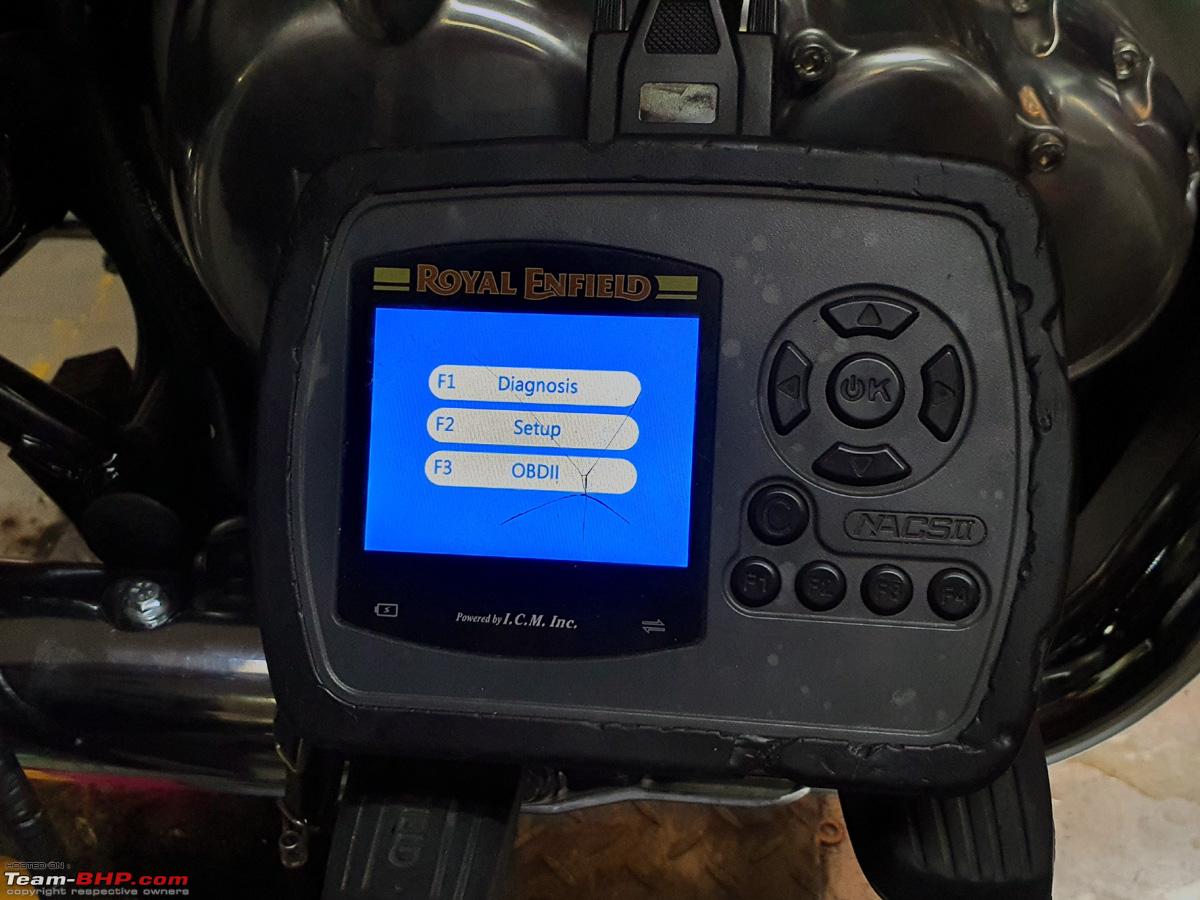 I sourced some new E20-compatible fuel bikes standing in their stockyard and checked whether there were any changes in the OBD2 port. Here's an E20 Fuel compatible Desert Storm Classic 350 manufactured in April 2023.
The final 1st Service Bill was Rs 907/- (1040/- with the Side Handle Assembly). I did not get the Tappets opened or adjusted as recommended in their Maintenance Schedule as suggested by the RE head mechanic present. He was of the view that the tappet sound and feel were perfect on my bike and there was no need to mess with the factory settings for now. Will get it checked at the 2nd service (5000 km) through the periodic maintenance schedule mentions it to be Inspected and Adjusted every 10,000 km after the 1st service.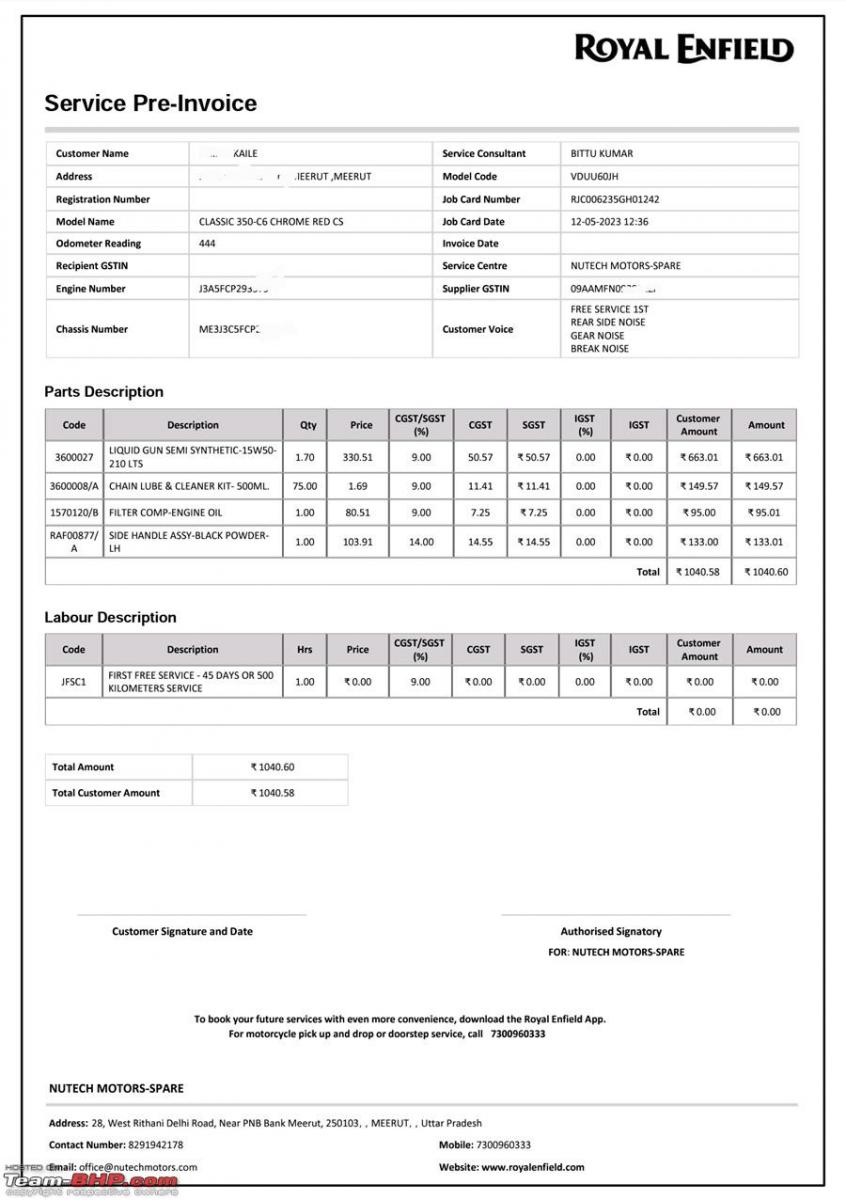 Had to give it proper clean up once again at home as the RE workshops leave a lot of watermarks which eventually lead to permanent deterioration of the Chrome and Aluminium parts. A parting shot of both the Side Handles now attached to the bike.
Check out BHPian comments for more insights and information.