In a way, I envy many of you.
You see, growing up I was never really into video games. As a result, I found myself looking at the TOM'S Angel T01 I shot last month in Kyoto, as just another tiny, weird sports car from Japan. Now I slap myself, because it's so much more than that.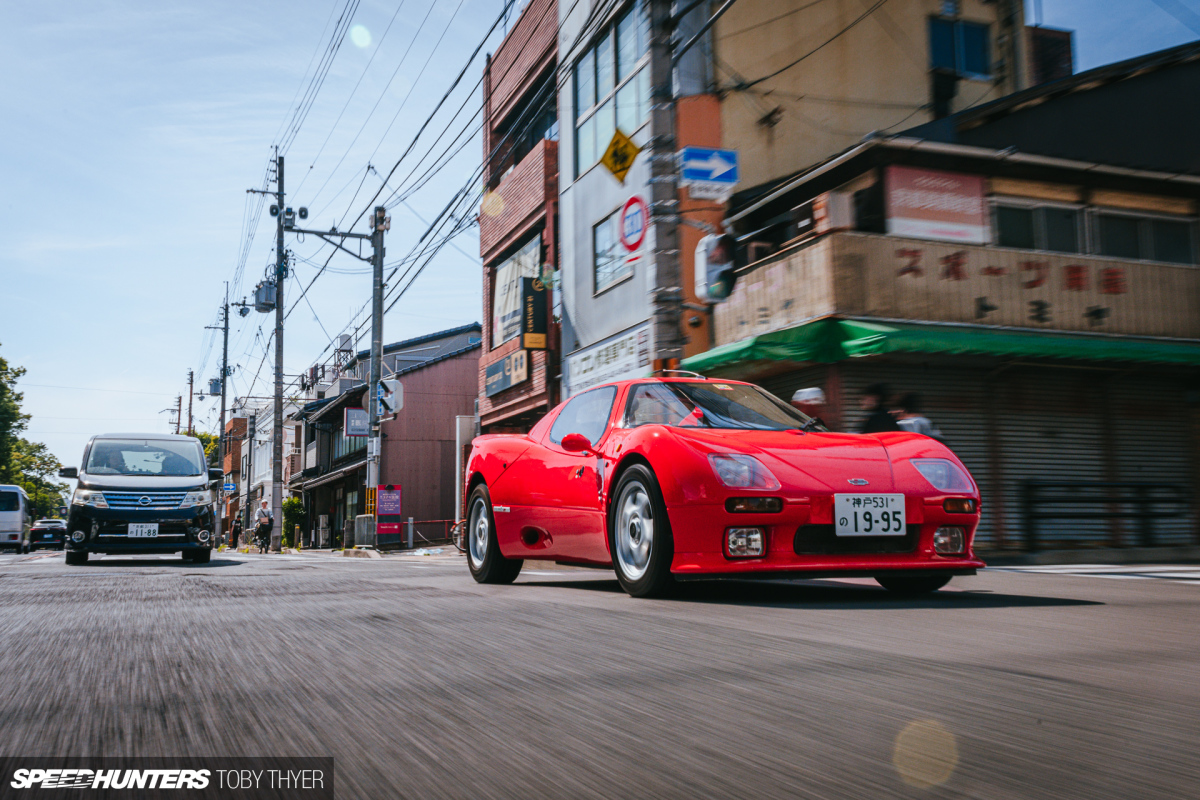 My friends tried to get me into console fighting games when I was young, but I wasn't captivated by the pixels and power ups they were. I was more interested in the real world of BMX and Nirvana. Plus, whenever I was handed a controller, I would usually be maimed after less than two minutes of gameplay.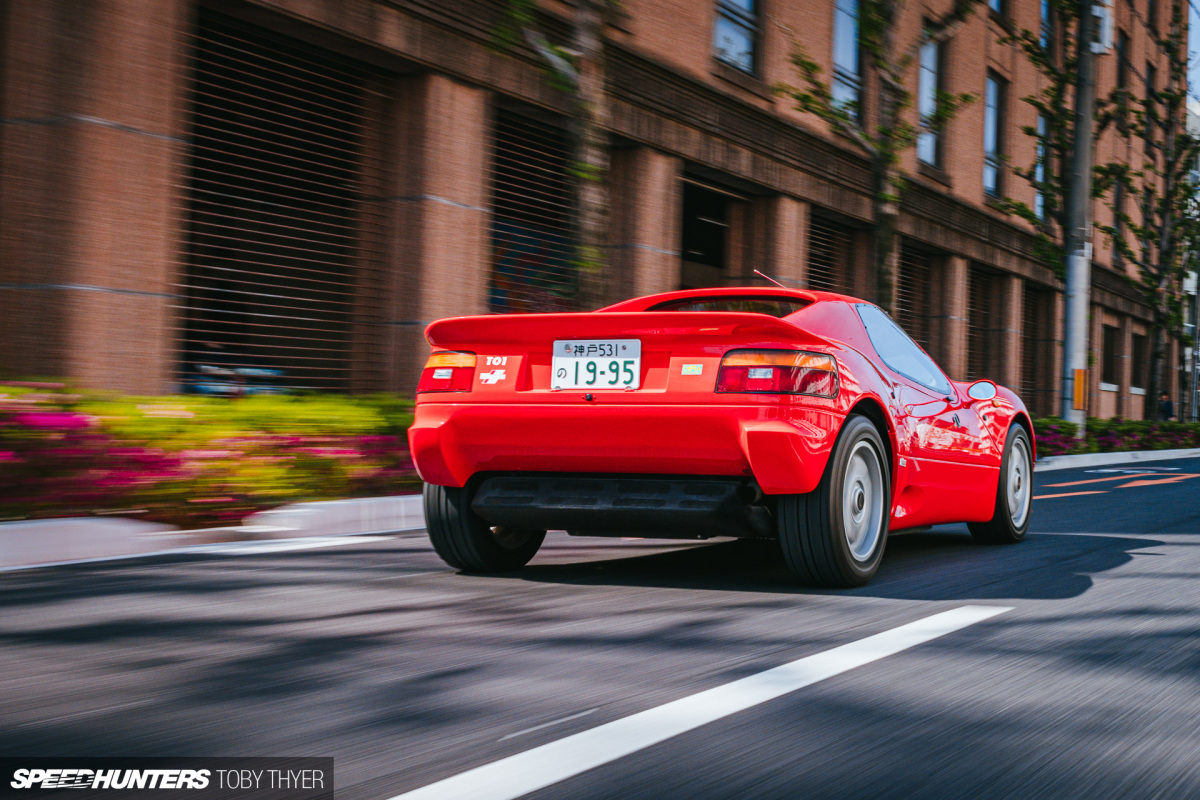 If only I had given gaming a longer shot though, because I am fairly dexterous and my reflexes aren't terrible. If I did, I probably would have stumbled across this little legend in the PlayStation world.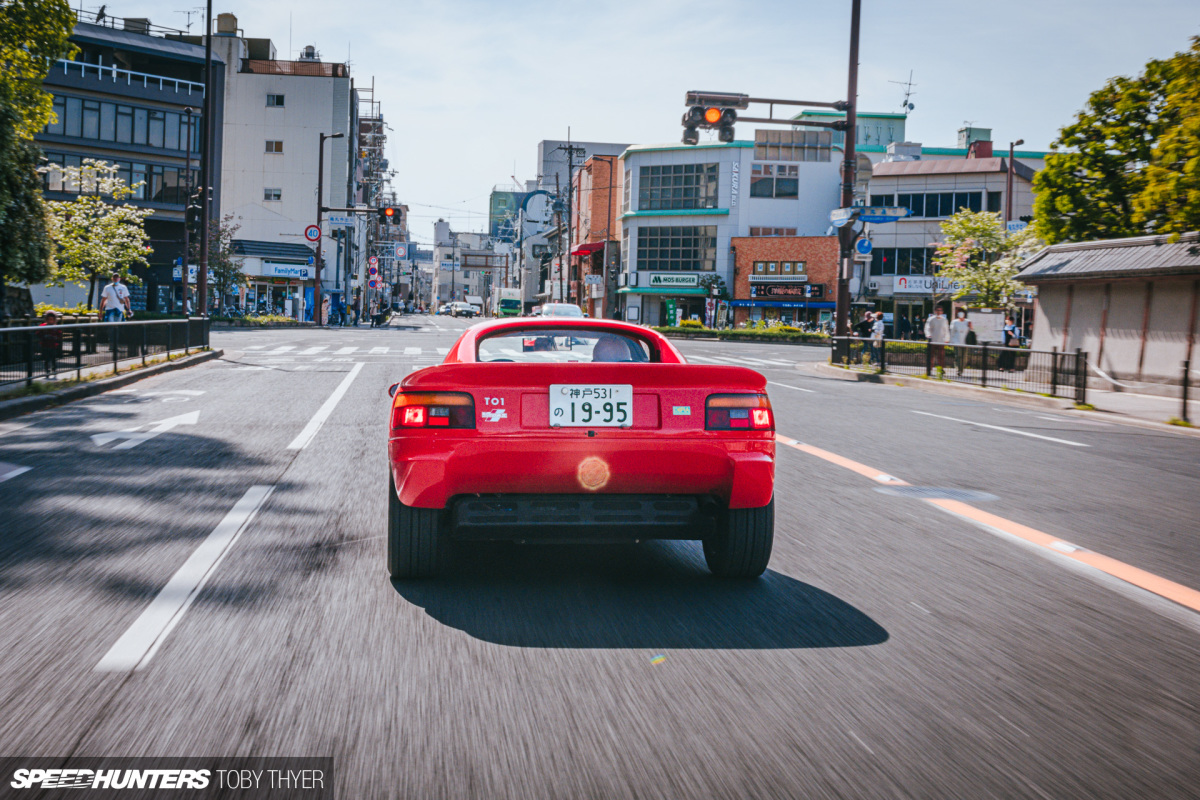 Many of you will know exactly what this car is, and may even have fond memories of driving it in the digital realm. For those of you who are like me or are too young to remember, I'll bring you up to speed on the actual, one-of-one TOM'S Angel T01.
TOM'S (Tachi Oiwa Motor Sport) Racing has been around since 1974 and is a Toyota factory-supported race team and parts manufacturer. Over the last five decades, TOM'S have left a real mark on the motorsport world with too many victories to list. They even built Formula 3 engines and chassis for a while.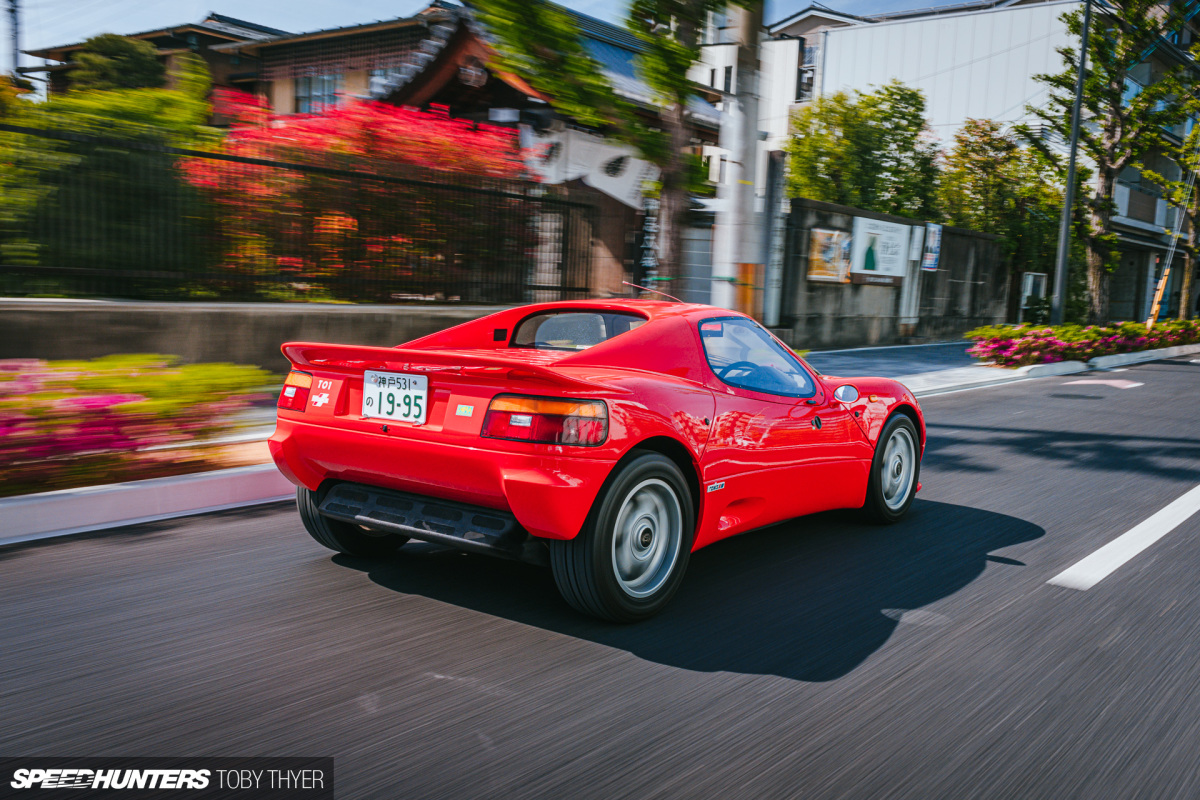 To celebrate 20 years in business, most other tuning companies would have just rattled off a run of anniversary-badged items. Not TOM'S. They decided to fulfil a long-time dream by building their own mid-engine race car for the road.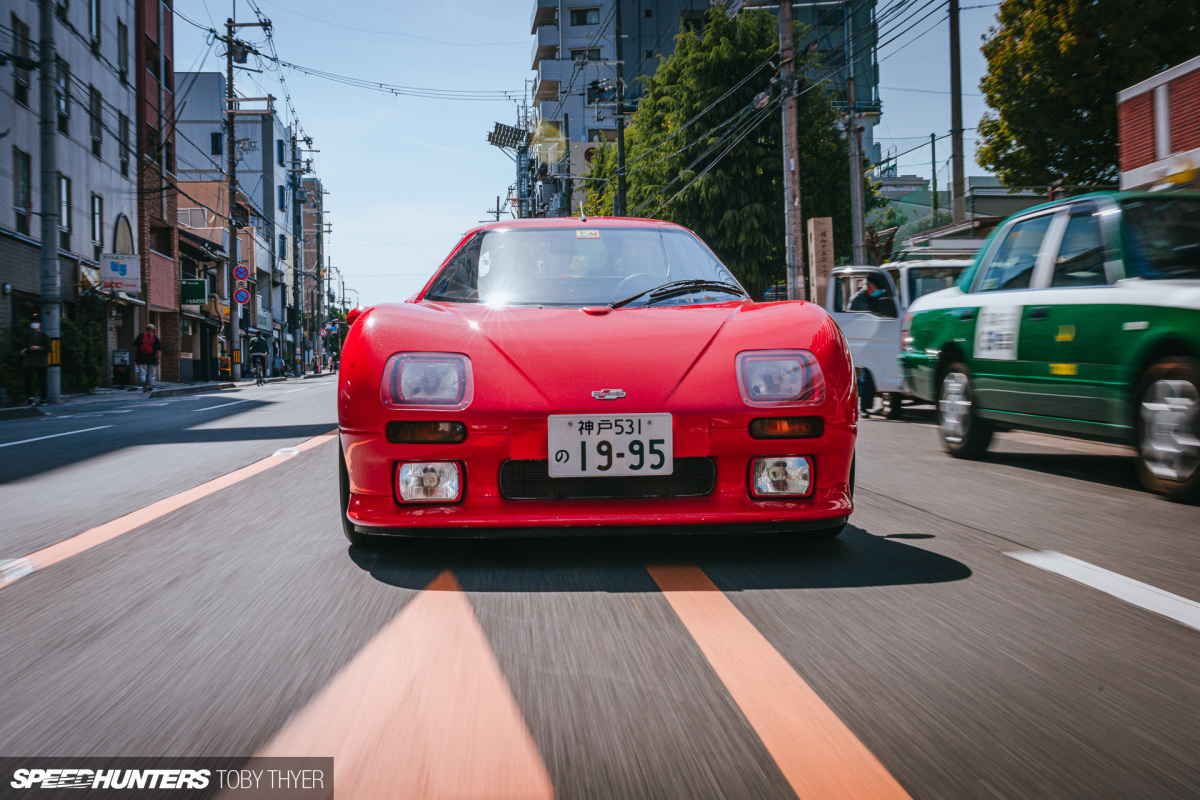 The idea was to build one Angel T01 concept, and then either offer the model as a low-volume production car or sell the design and all rights to another manufacturer. Ultimately, neither of those scenarios panned out, so only the prototype T01 – this car – exists.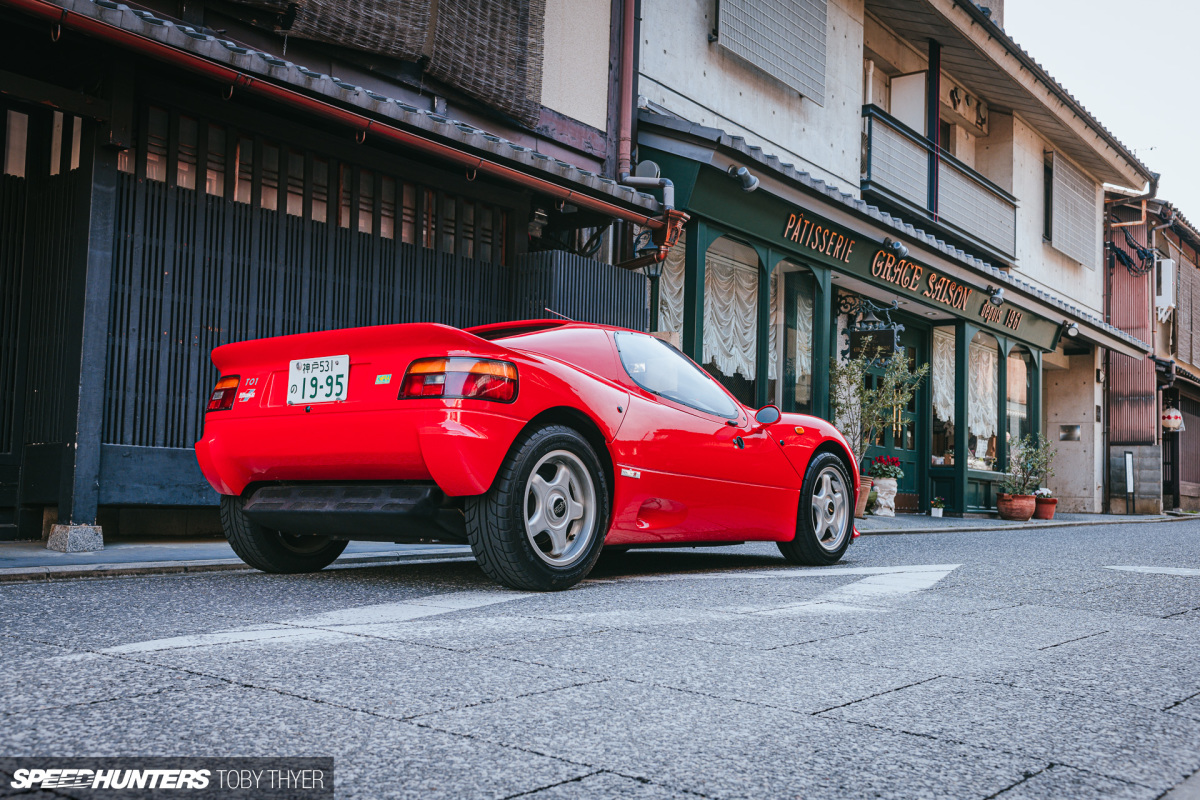 The Angel T01 debuted at the 1994 Tokyo Auto Salon, having been built at TOM'S' factory in the UK, with design by Martin Oglivie, whose resume includes the Lotus F1 T100. The Angel shares some design similarities with Lotus cars –  lightness, compactness, a low centre of gravity and chassis rigidity.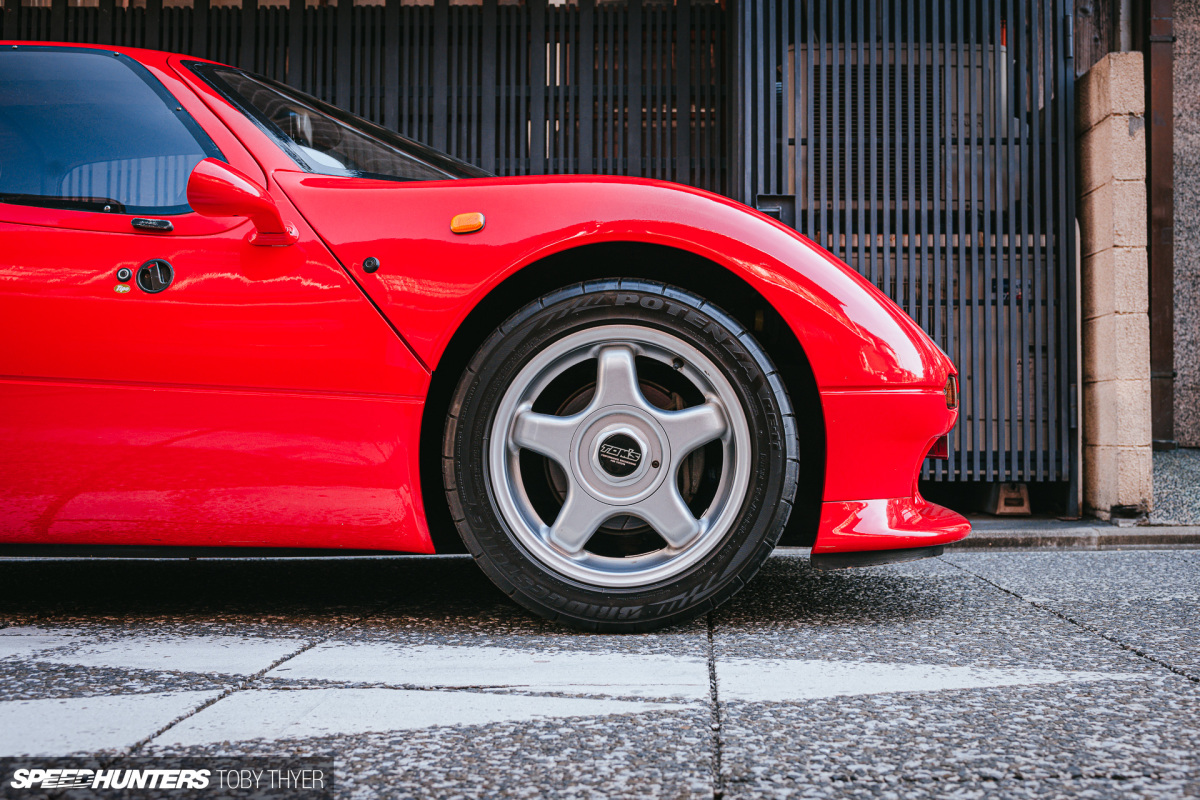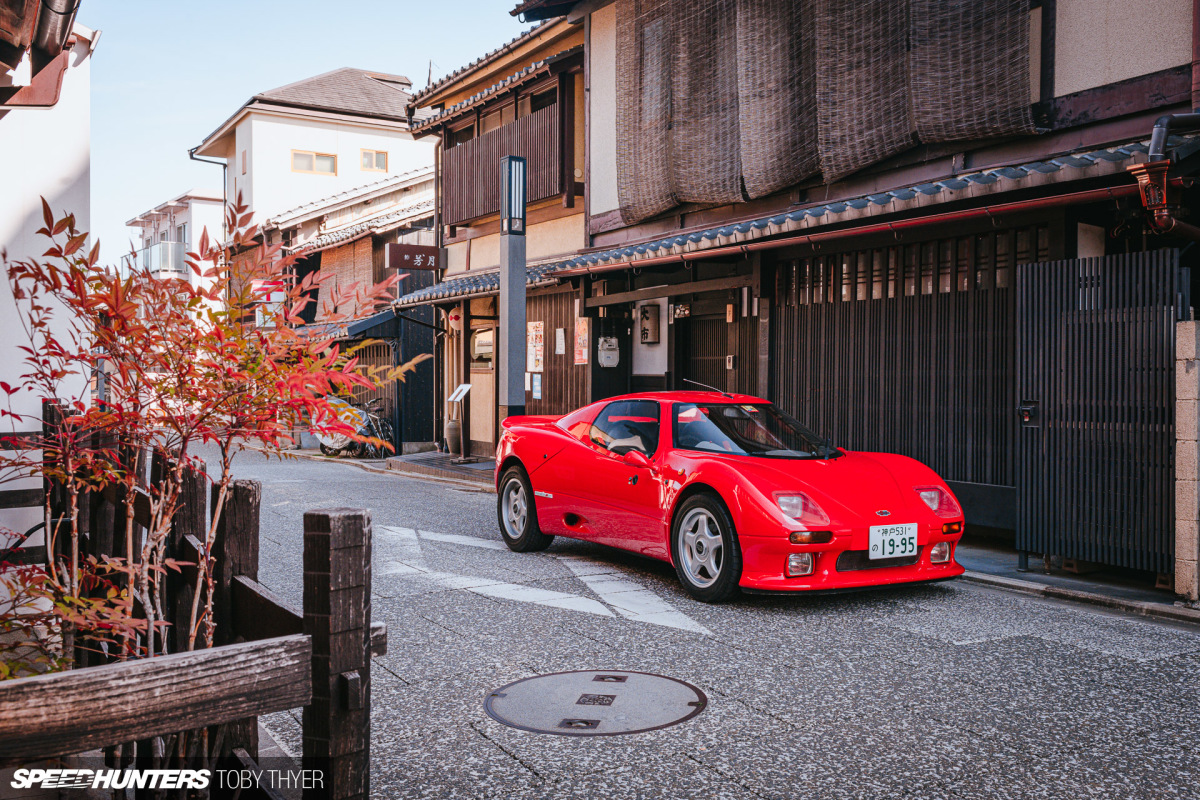 The Angel T01's dimensions might have you thinking there's a kei car chassis under the FRP body work, but that's not the case – the car was designed from the ground up.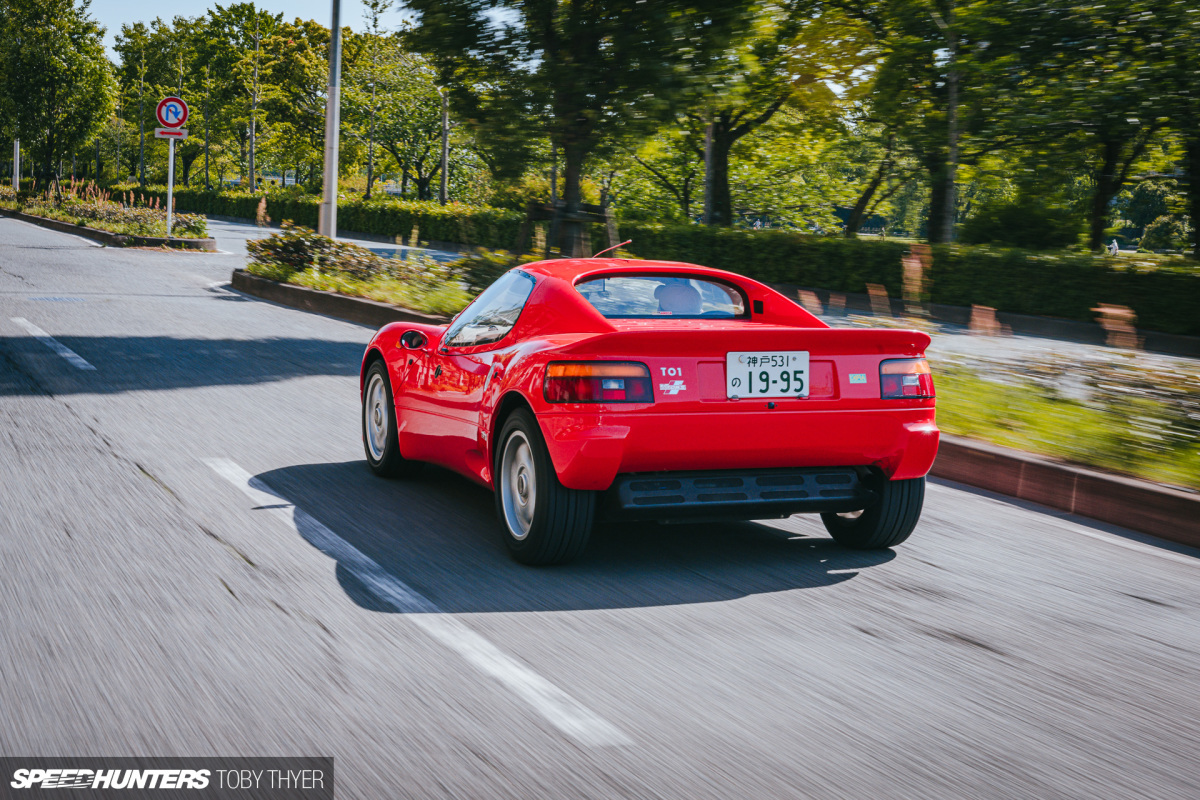 It does use a bunch of OE Toyota parts to save costs on production and development – the AE92 Corolla hatchback taillights perhaps being the most obvious – but it's the bits that were designed by TOM'S that make this car special anyway.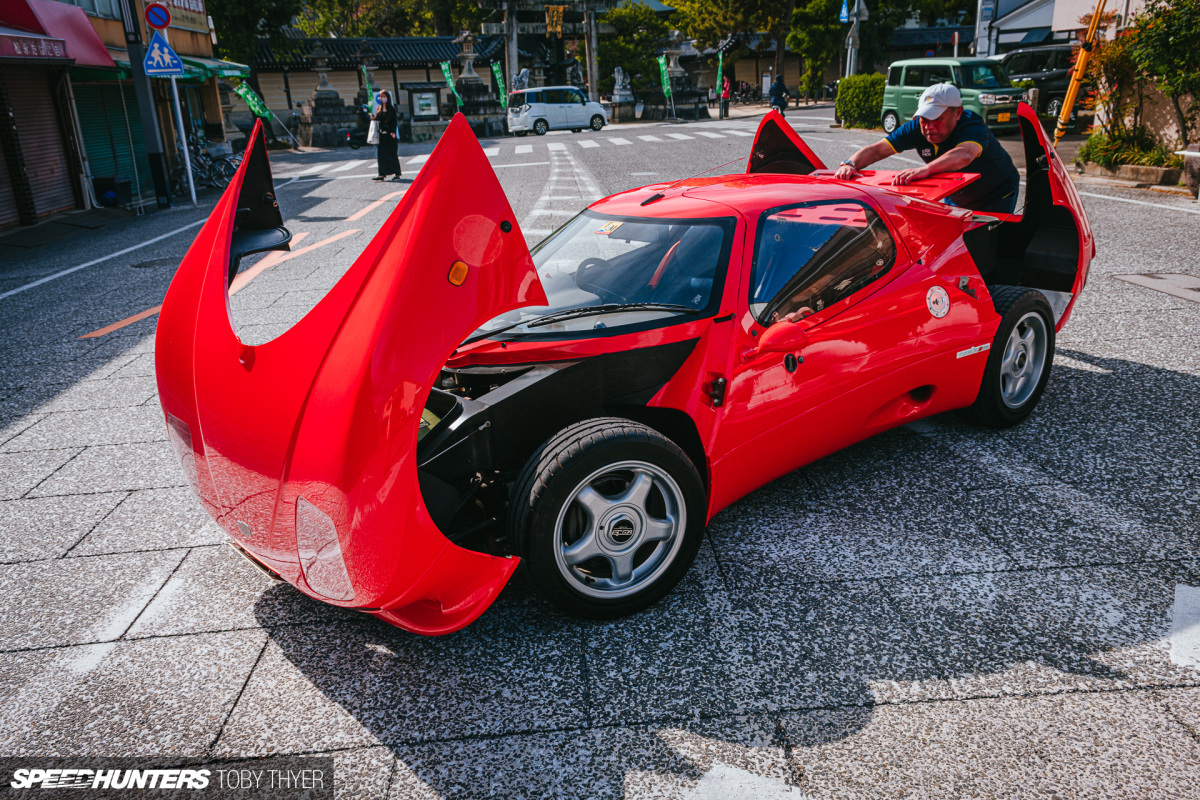 Everything from its bathtub carbon composite monocoque to its gull wing doors were custom built. The T01 uses double wishbone suspension with adjustable Spax dampers all round, plus four-wheel disc brakes with bias adjustment.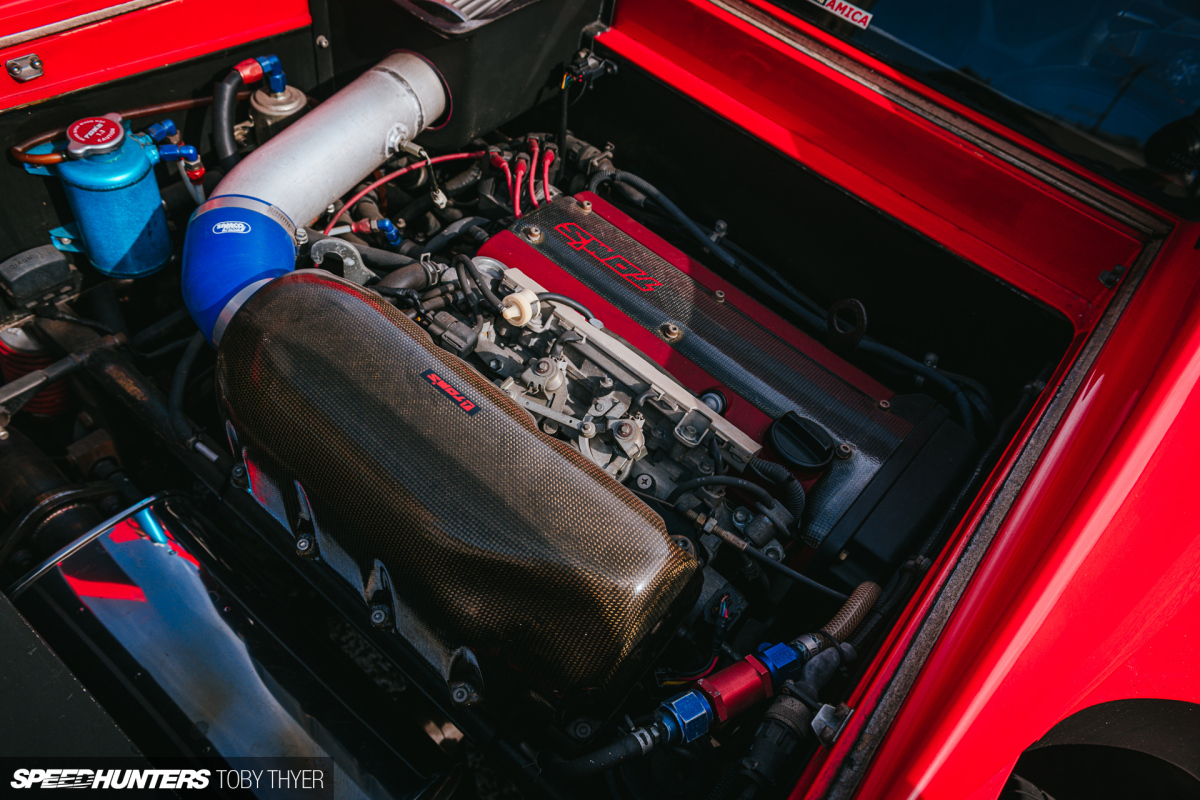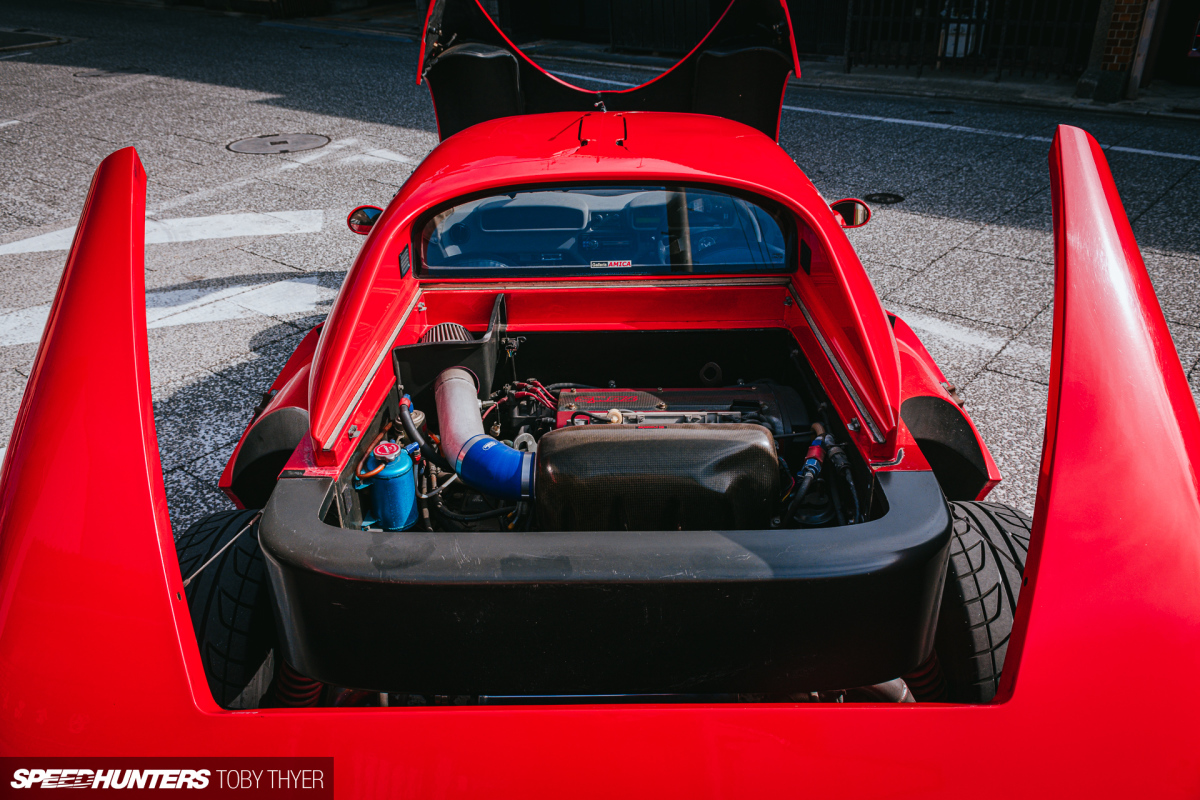 The engine is a 1.6L 20-valve 4A-GE from an AE101 Corolla – outputting 160hp in stock form – mounted in a rear-mid position and driving the T01's rear wheels through the original AE101 5-speed manual gearbox. The radiator, which is mounted horizontally under the front overhang, is a Ford part.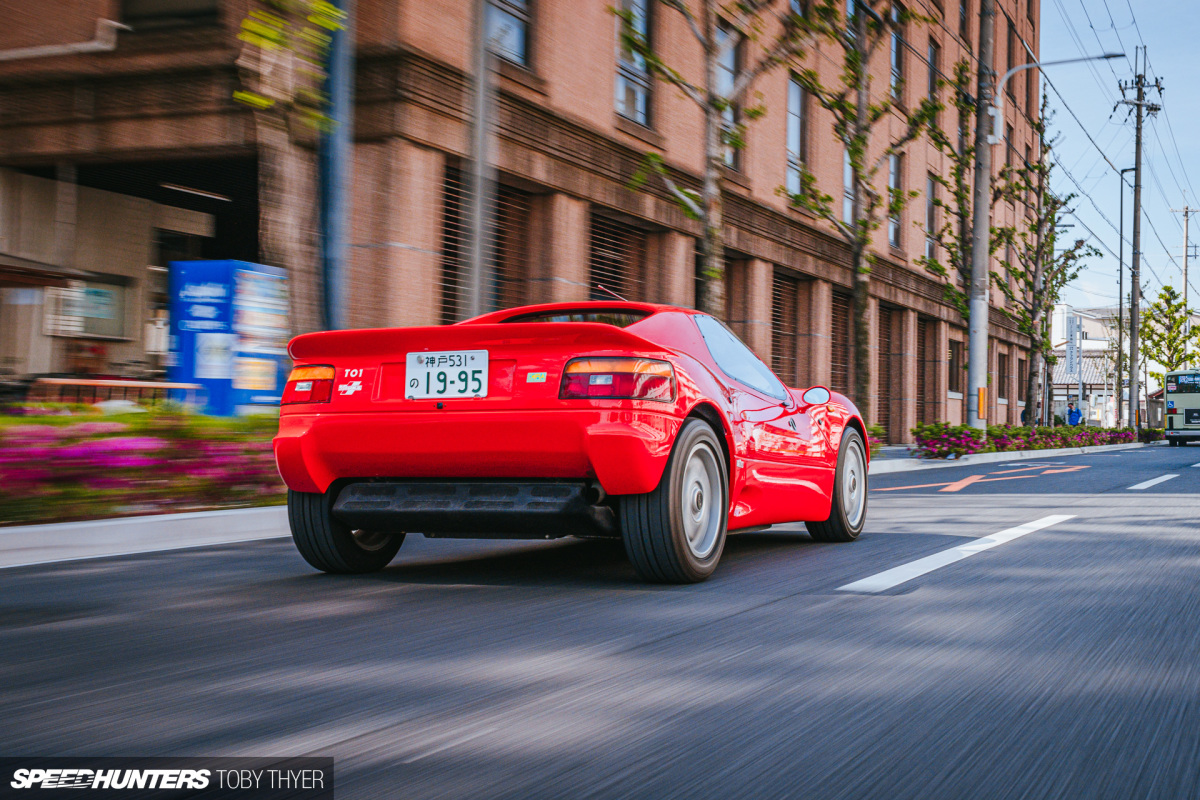 Given the car weighs just 700kg (1,543lb), it's quick. TOM'S originally claimed a 0-100km/h time of 5.5-seconds, but later updates made to the engine mean it's probably even faster now.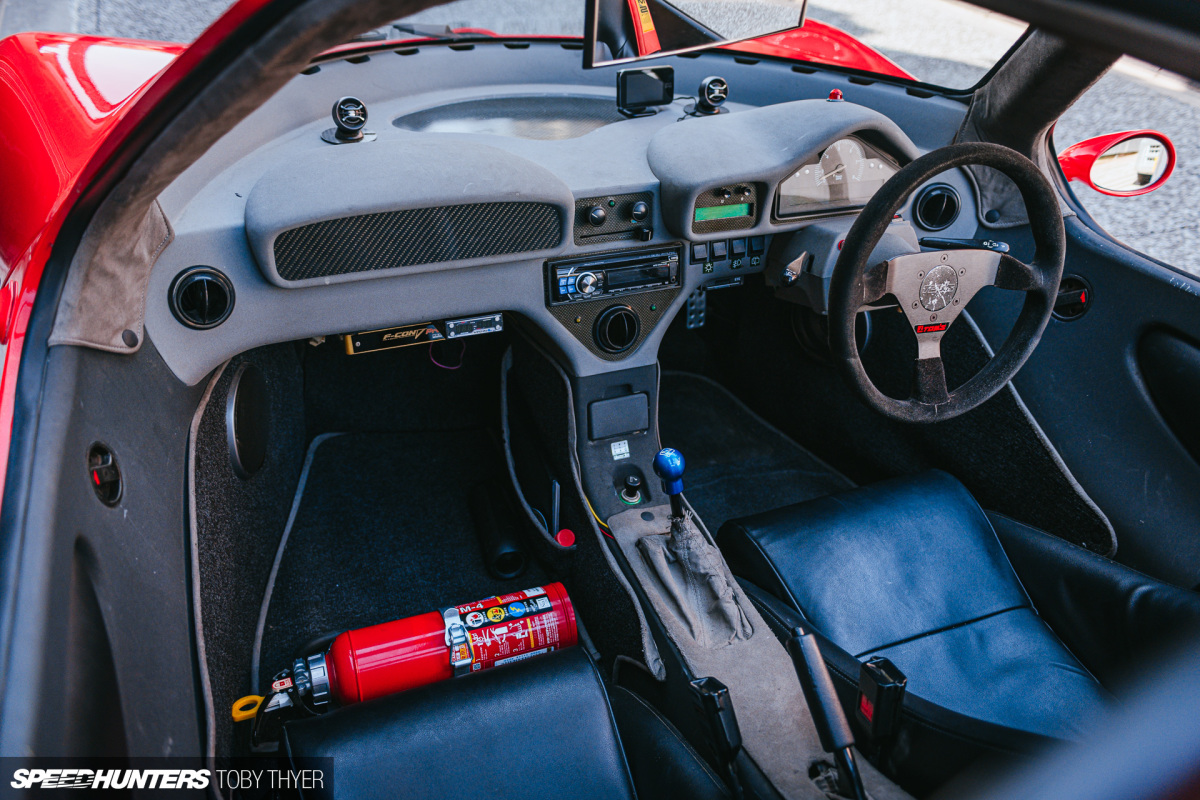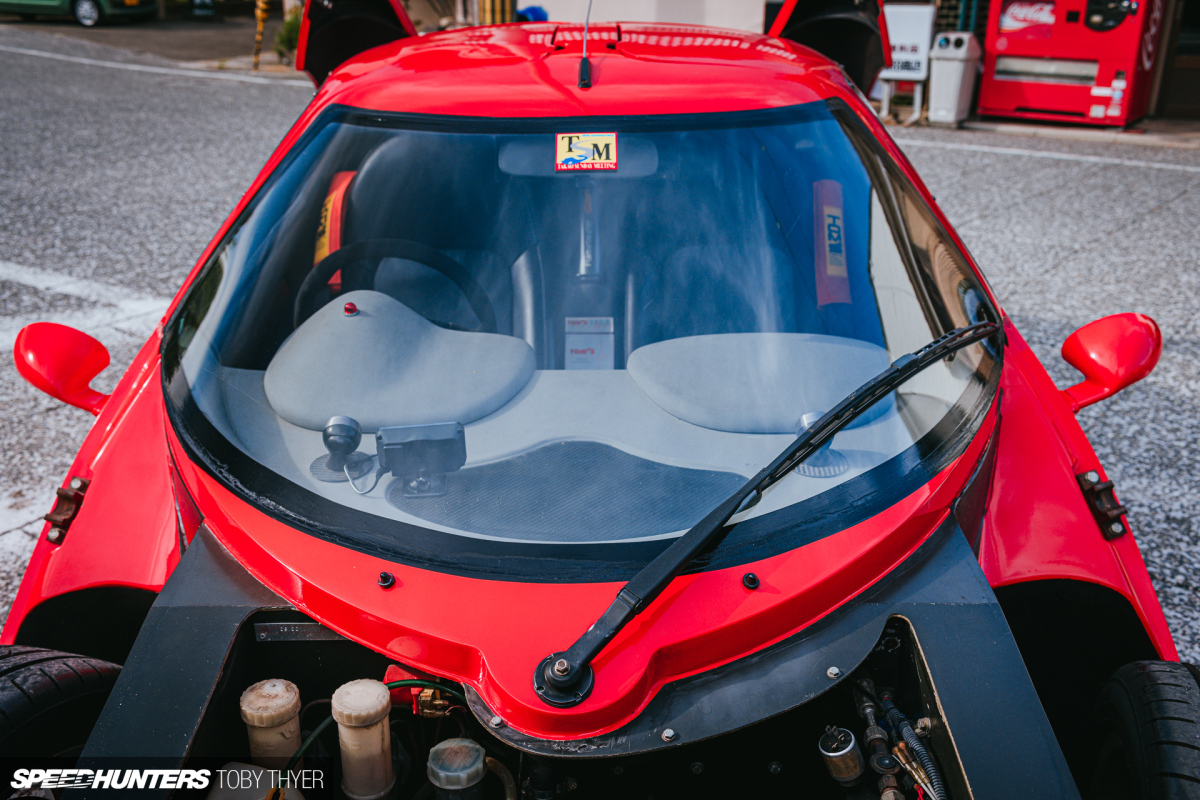 Air conditioning came standard in the T01, but it needed to as the doors' windows are fixed polycarbonate pieces that can't be rolled down. The windscreen was taken from a Lancia Stratos.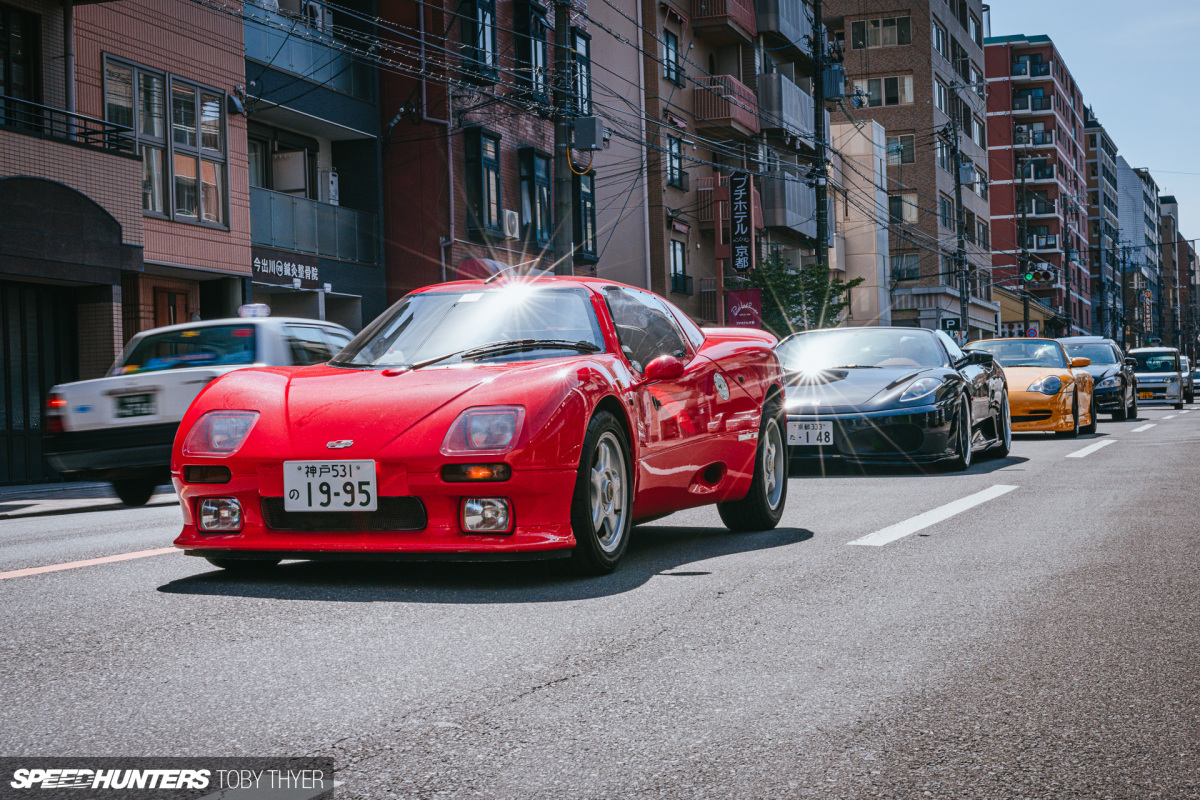 While the T01 might be one of the more famous concept cars out there due to its game appearance, it's actually one of a long list of one-off creations. Some of the coolest fantasy-to-full-scale concepts include Aston Martin's Bulldog, the Saab Aero-X, Ferrari's 512 Modulo, the Yamaha OX99-11, and Alfa Romeo's TZ3 Corsa which, like the Angel, was built to celebrate an anniversary, Alfa's 100th to be exact.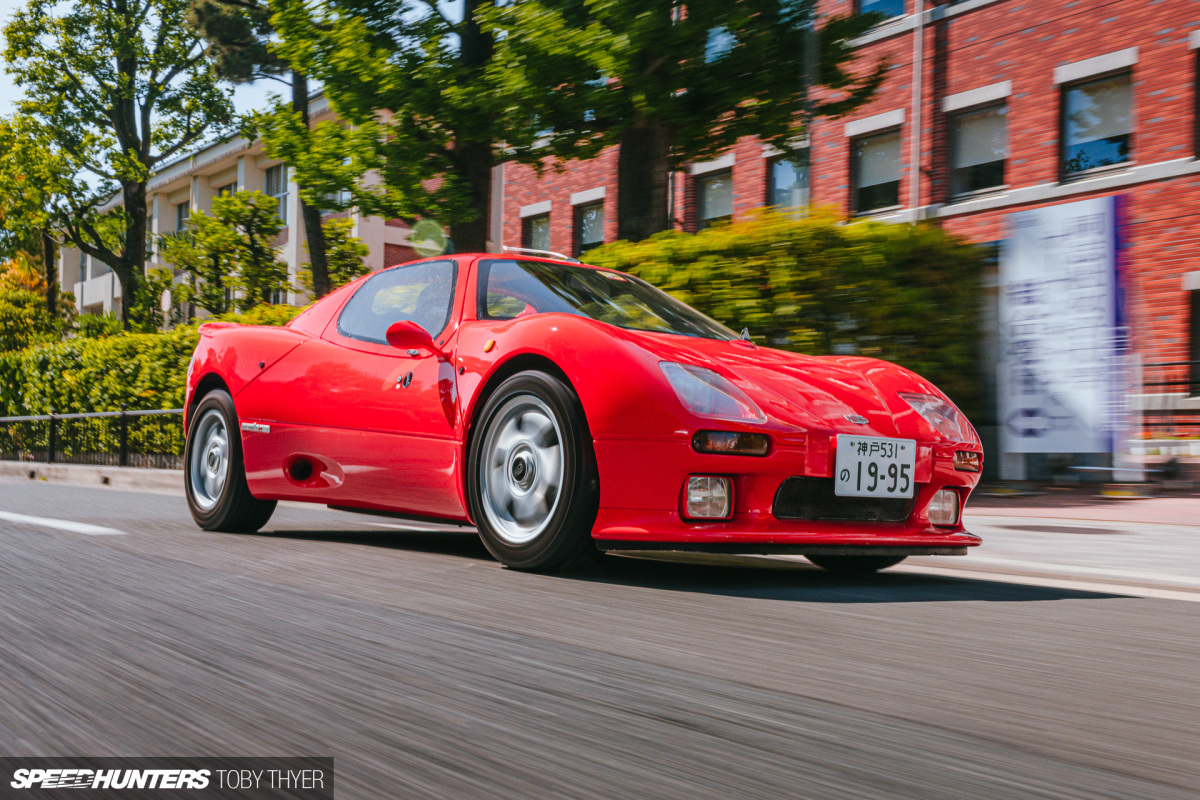 Some, if not most concept cars or celebratory vehicles are built on existing platforms, so TOM'S deserves extra brownie points for having designed and built a complete car from scratch.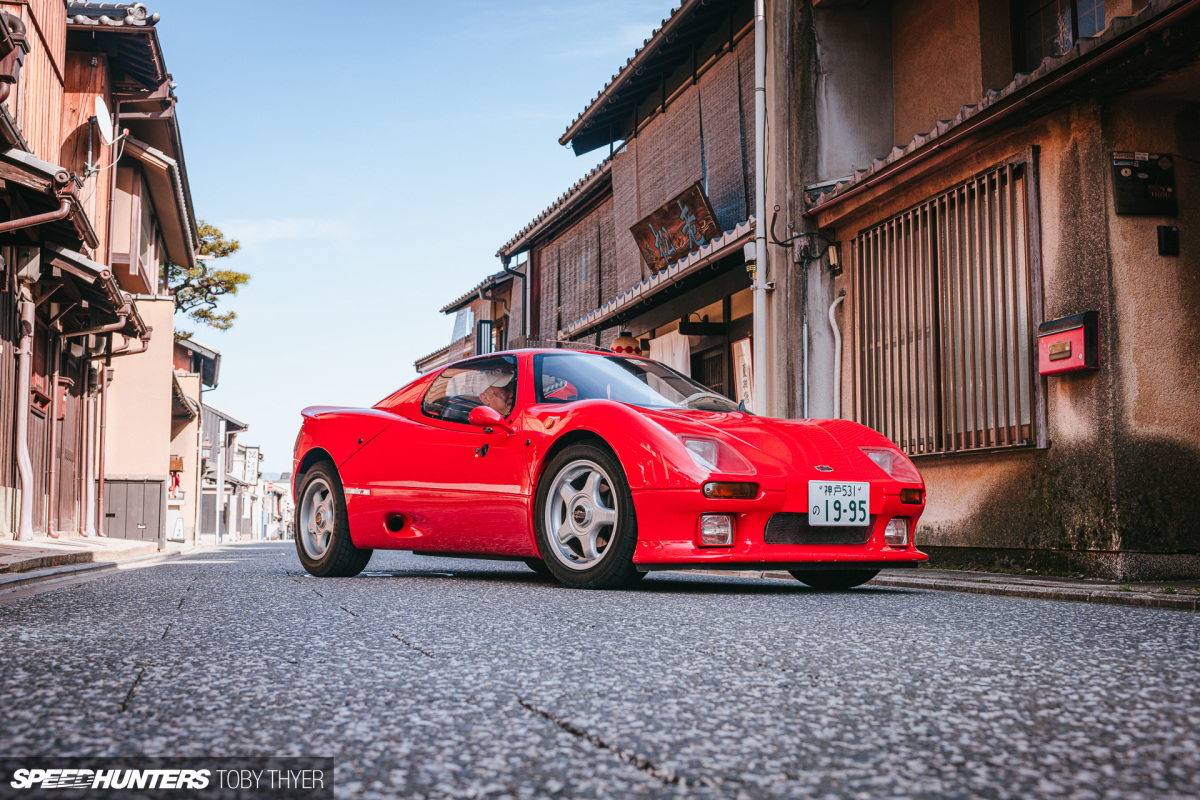 I may not have the nostalgia of endless gameplay etched in my mind, but I don't think I really needed it to be smitten with this little red unicorn.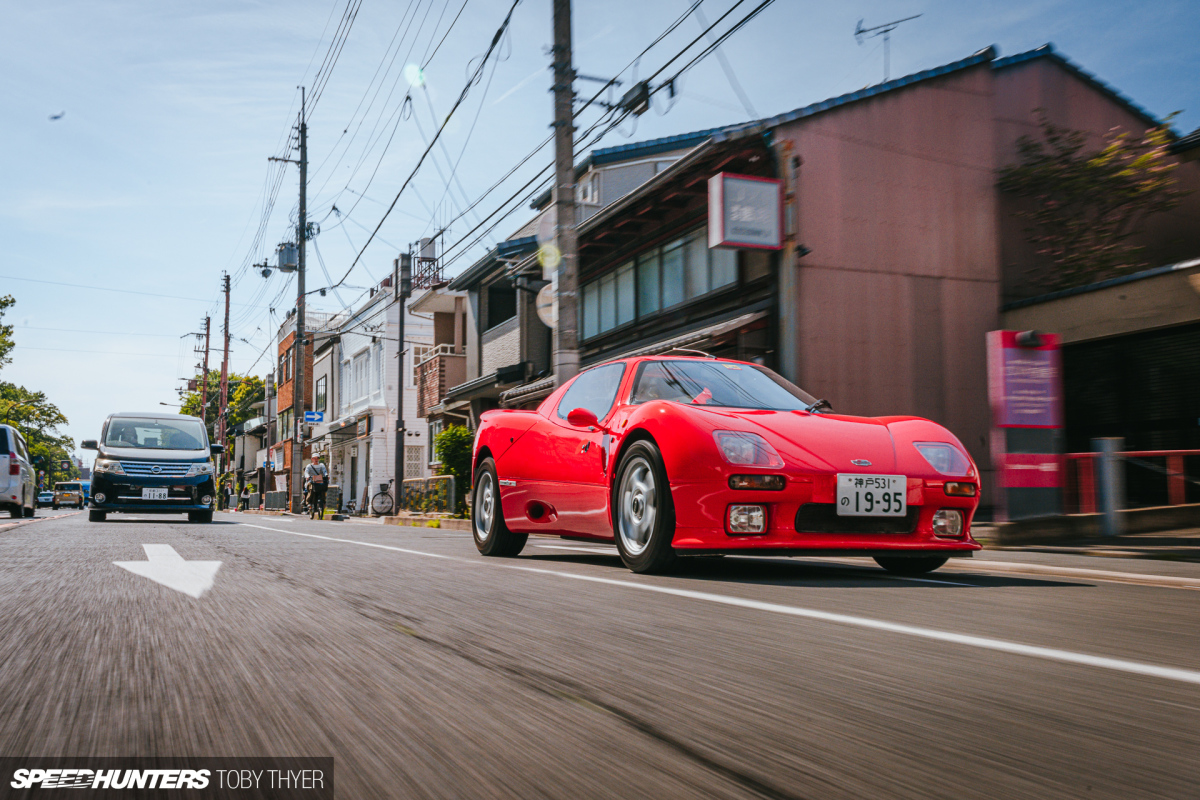 I'm eternally grateful to the Angel T01's custodian for giving me a closer look at this ultra-rare piece of Japanese automotive history, and to TOM'S for creating such a cool anniversary present to themselves in the first place.
Toby Thyer
Instagram _tobinsta_
tobythyer.co.uk