The Elmia Custom Motor Show in Sweden attracts a huge number of cars, and while the standard is extremely high you can always count on a few builds sticking out from the rest.
I've got a number of these from Elmia 2023 to share with you in the coming days, and we're going to start with two BMW E30s owned and built by two good friends.
First up is Daniel Lavman's 1989 E30 Coupe. With the hood missing and the engine bay on display, it's the first thing you check out.
"My good friend Hampus Jacobsson changed plans with his street/race Chevy S10 and had an LS from a Corvette C5 for sale," says Daniel. "Here in Sweden, this swap is pretty uncommon – especially with E30s – so I thought it was a great choice."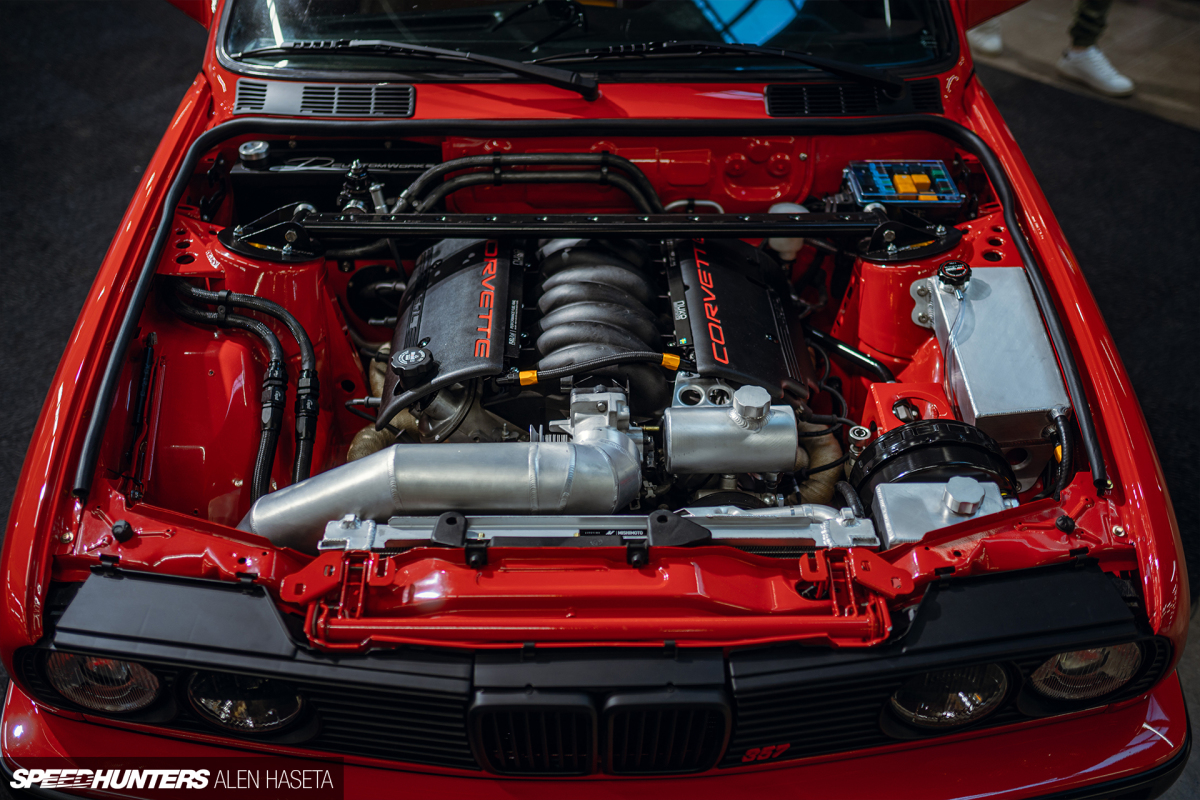 The GM Chevrolet LS1 5.7L V8 engine is paired with a ZF GS5-39DZ 5-speed transmission from a BMW E39 through a PMC adapter kit. The swap was fairly straightforward, with just a few workarounds required. The E30's steering originally interfered with the Chevy's headers, and the front beam had to be rebuilt after Daniel relocated the rear sump (which was too exposed in the stock position) to the front.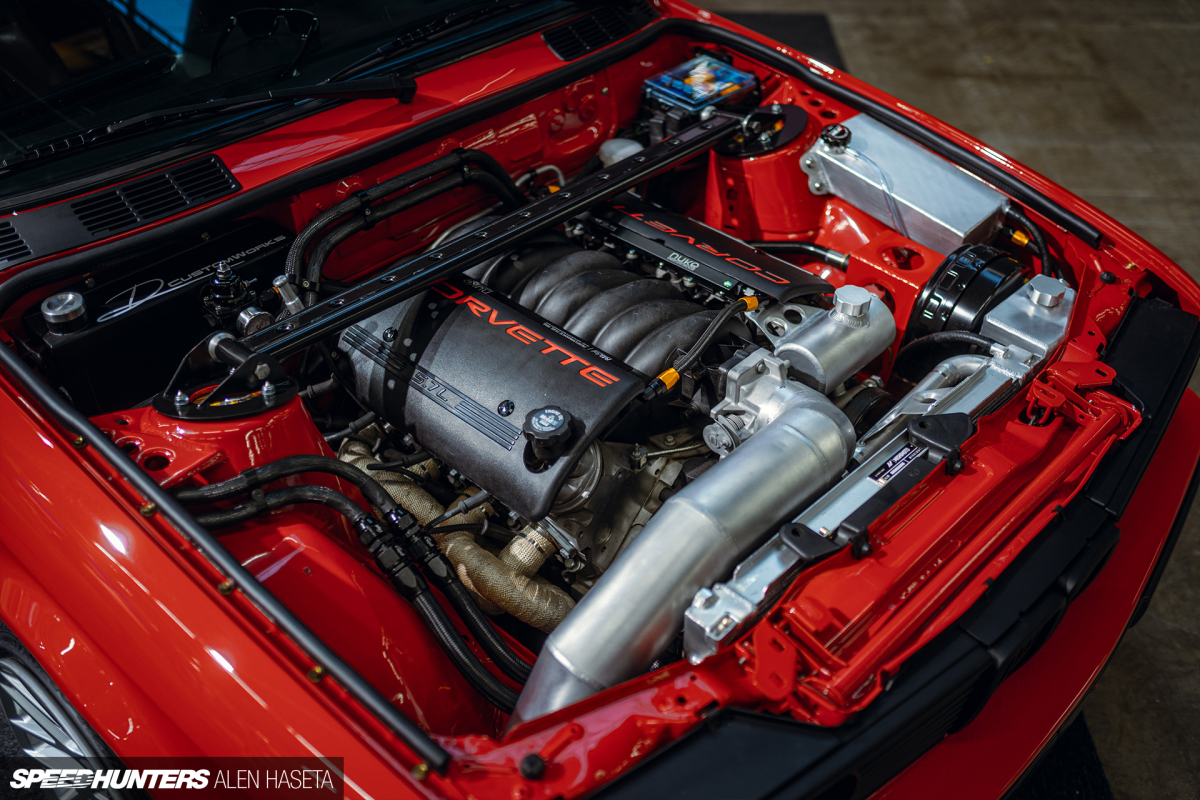 In stock form the engine made around 350hp, but a few select upgrades have surely liberated a few more ponies. Internally, the LS1 remains stock, but outside there's a custom intake, a pair of custom long-tube headers with slip-on collectors running into a twin 2.5-inch stainless exhaust system, and an Ecumaster EMU Black engine management system.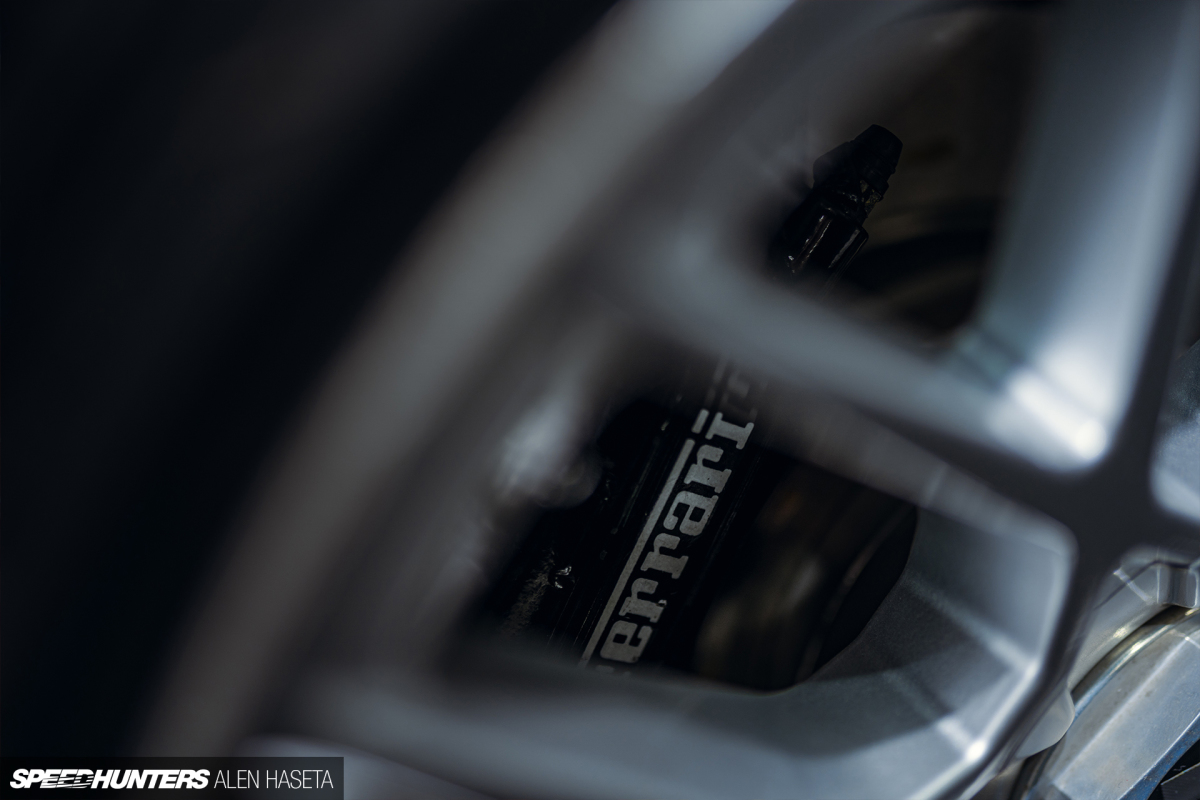 The E30 looks great with its restored bodywork and Ducati Red paint, but my favourite exterior detail has to be the brakes – Ferrari F355 Berlinetta callipers paired with modified BMW Z4 rotors at all four corners. Daniel retained the original E30 brake booster to start with, but it was smartly swapped out for an Aston Martin DB9 equivalent in a relocated position.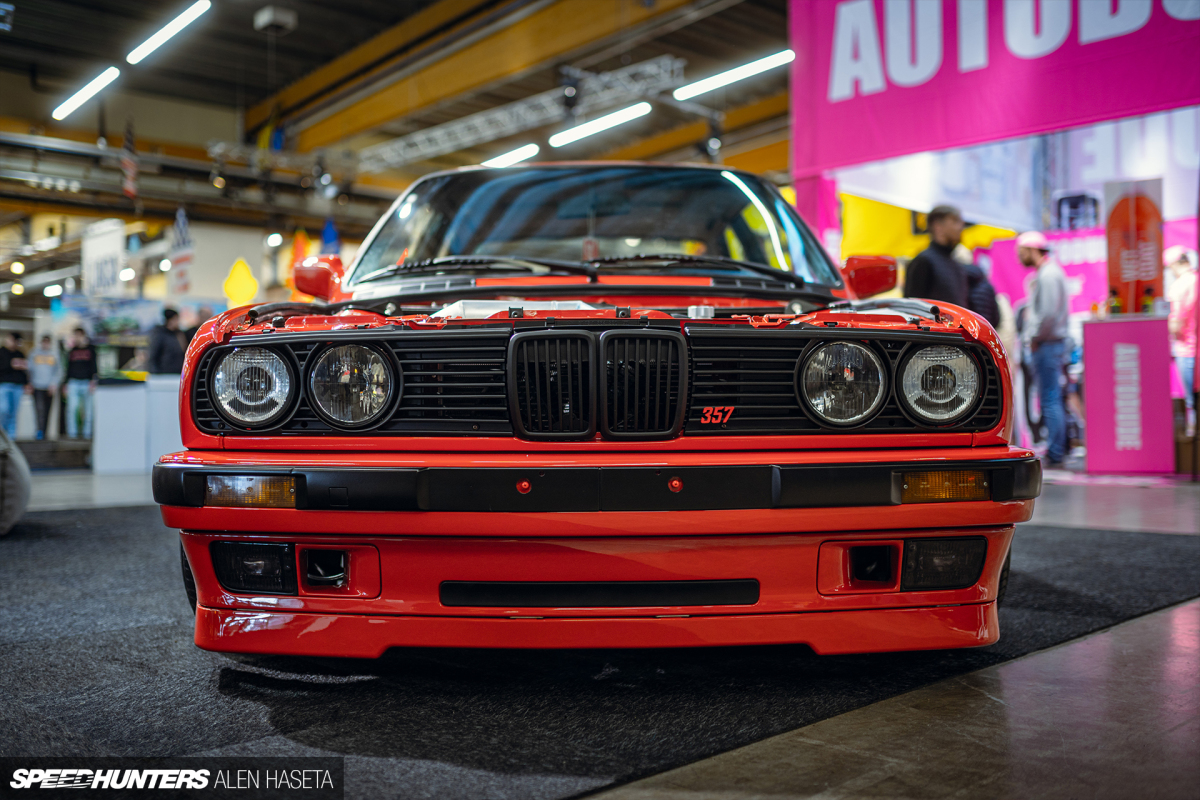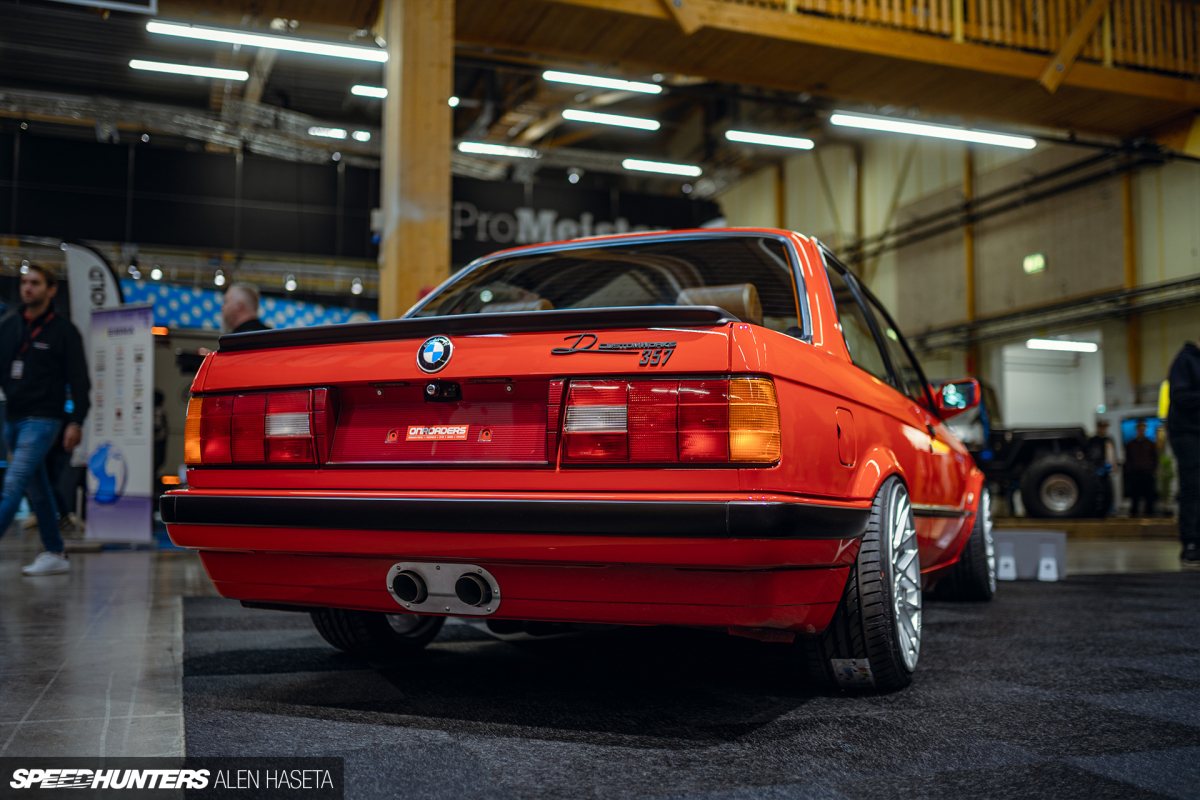 Daniel says, "In the beginning I didn't have any super-big plans for the car. I just wanted to make it run and have something to cruise around in during sunny days. I made myself a turnable chassis cradle and spent a full winter season with rust repair."
As you can see though, it's a little bit more than that now.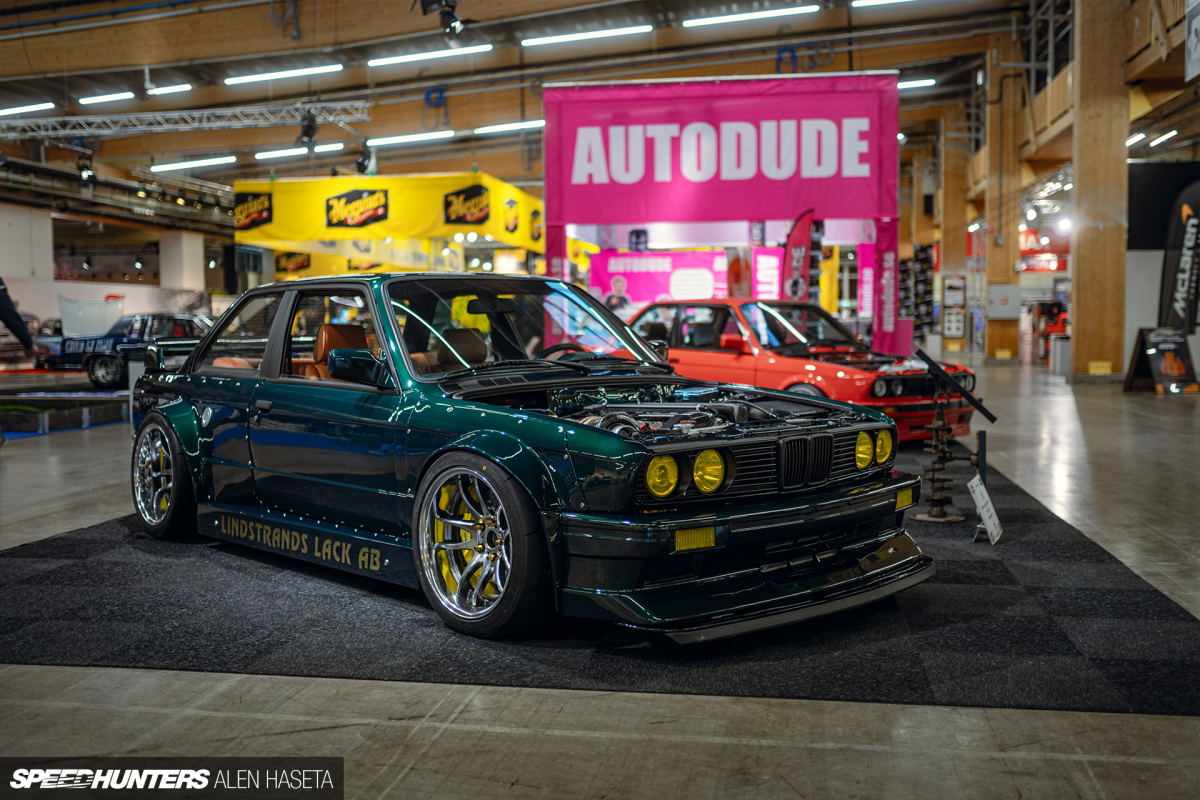 Next up, it's Ervin Arnaszus's 1985 E30 Coupe.
If you recognize the name Team Pony Drift, you've probably seen a snippet of Ervin's Foxbody Ford Mustang. Ervin says, "I got my first car at 15, but my first real car – a 1989 Ford Mustang GT –  when I was 17. I started drifting the Mustang in 2007, and tried to develop it as much as I could financially manage. Through internet forums I ended up meeting Michel Rayes; we were the only two European competitors drifting Mustangs at the time, so we ended up driving together."
A lot of time has passed since then and now, and for the last while Ervin has been pretty quiet on social media, giving his followers just a few updates on his bonkers E30 street car build.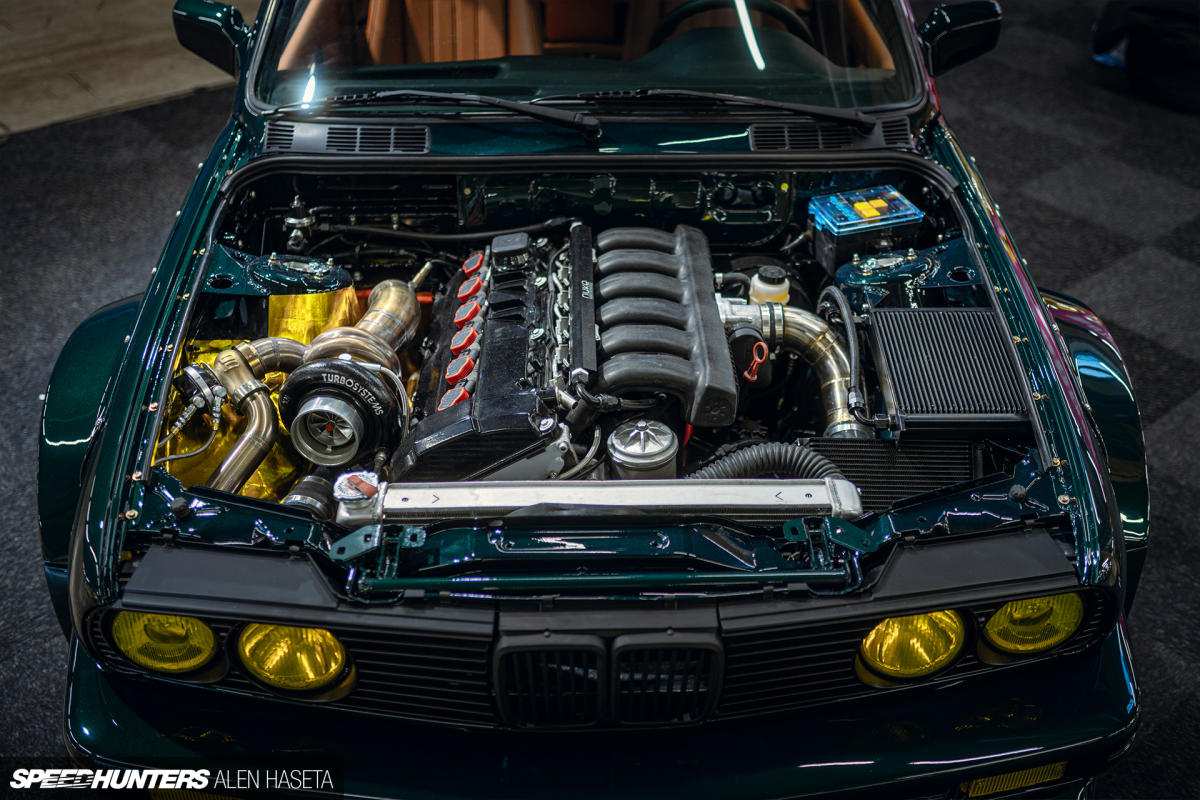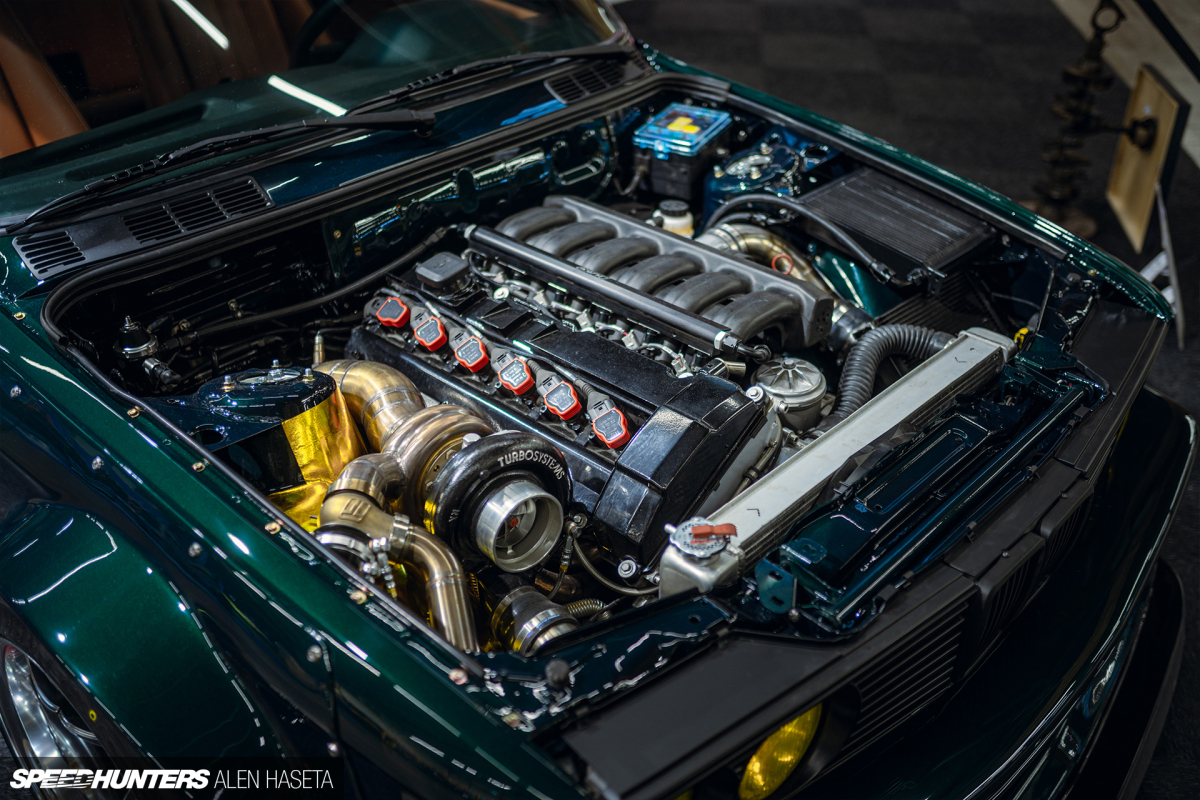 The heart of this beast is a fully-built, custom-turbocharged BMW M50B29 producing 930hp and 1,040Nm. Output from the big-boosting 2.9L inline-six is sent through a 8HP70 8-speed automatic gearbox with a DCT sequential-type shifter, which is still a relatively new transmission swap solution in the modifying world.
Tucked away in the back is the custom pushrod-type rear suspension setup featuring D2 air ride and rocker arms from JE Balans & Motor here in Sweden. For brakes, Ervin has gone with Brembo 4-pot callipers paired with 348mm PFC discs at the front end, and Brembo 2-pot callipers with BMW E92 M3 discs out back.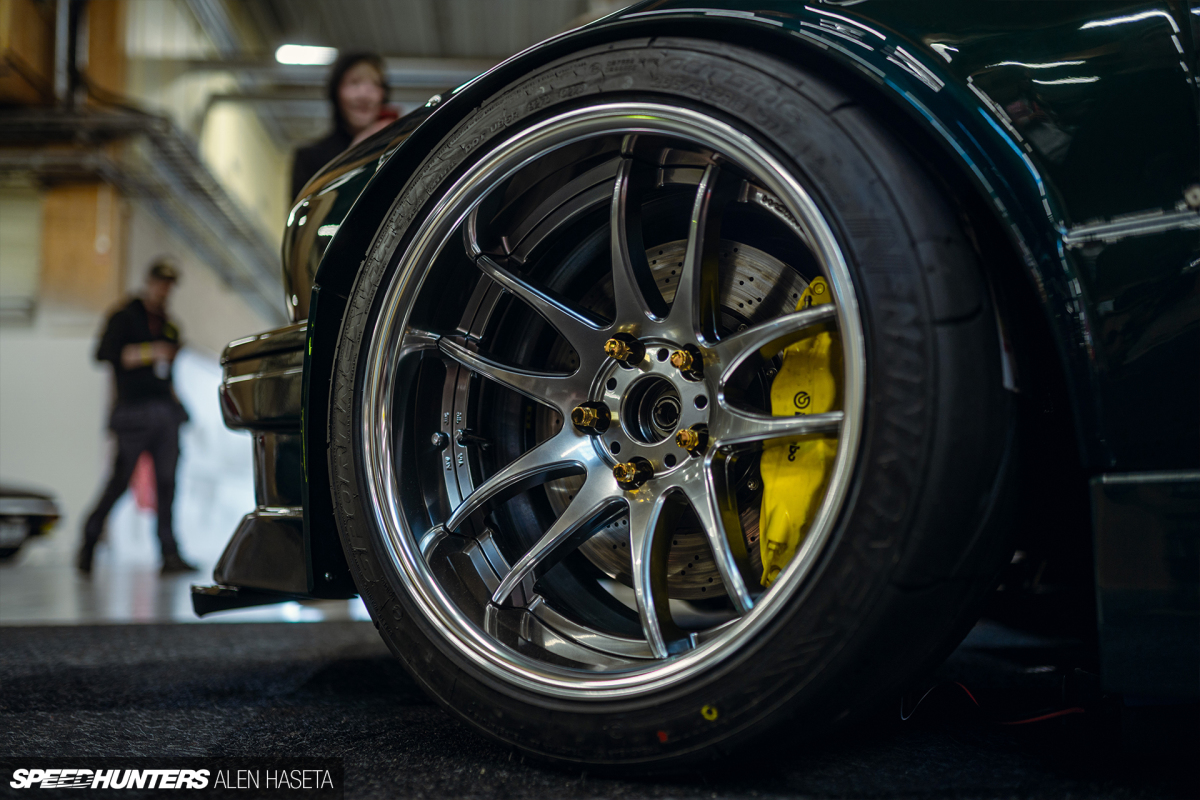 The big brakes sit inside 18×10 and 18×11.5-inch Work Emotion CR 2P wheels wrapped in Nankang AR1 semi-slicks.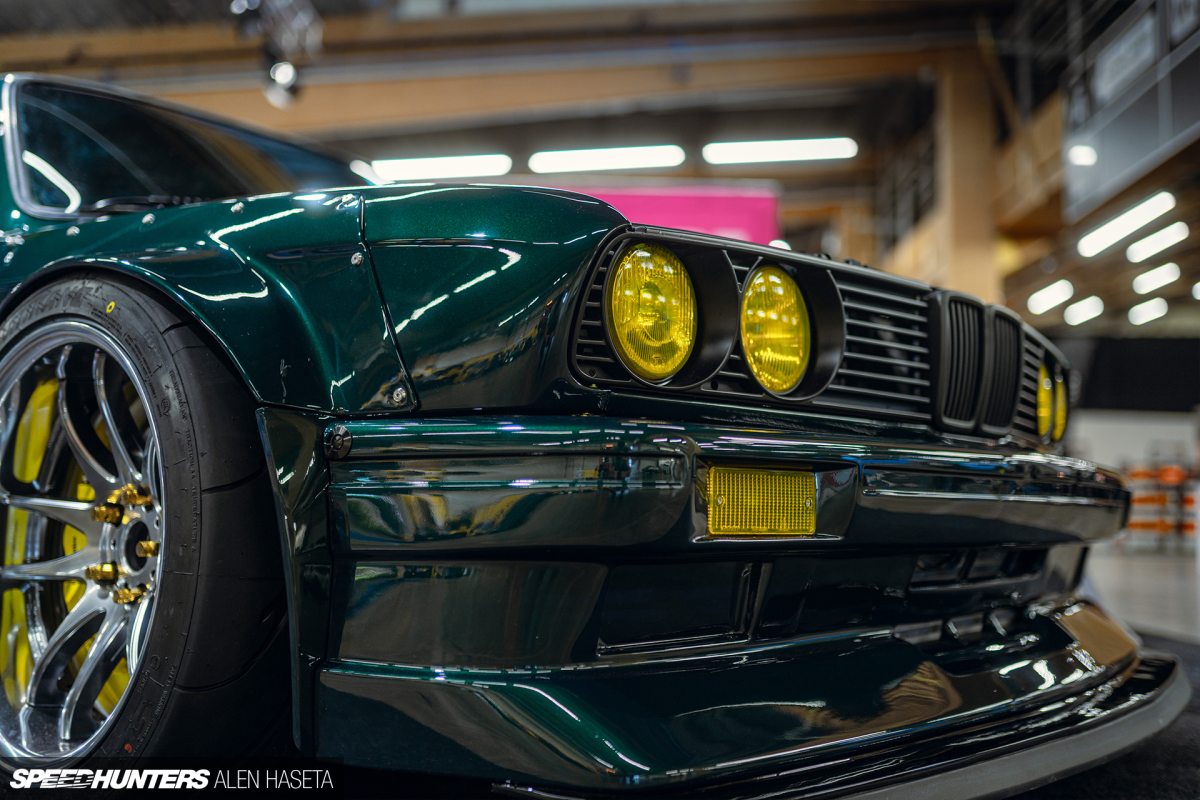 The meaty wheel and tyre setup fits perfectly with the DLcustomworks V1 wide-body kit that Daniel built for Ervin. Modified E30 M3 bumpers are used at both ends, with the front wearing an M3 Evo lip. The colour is Porsche Jet Green Metallic.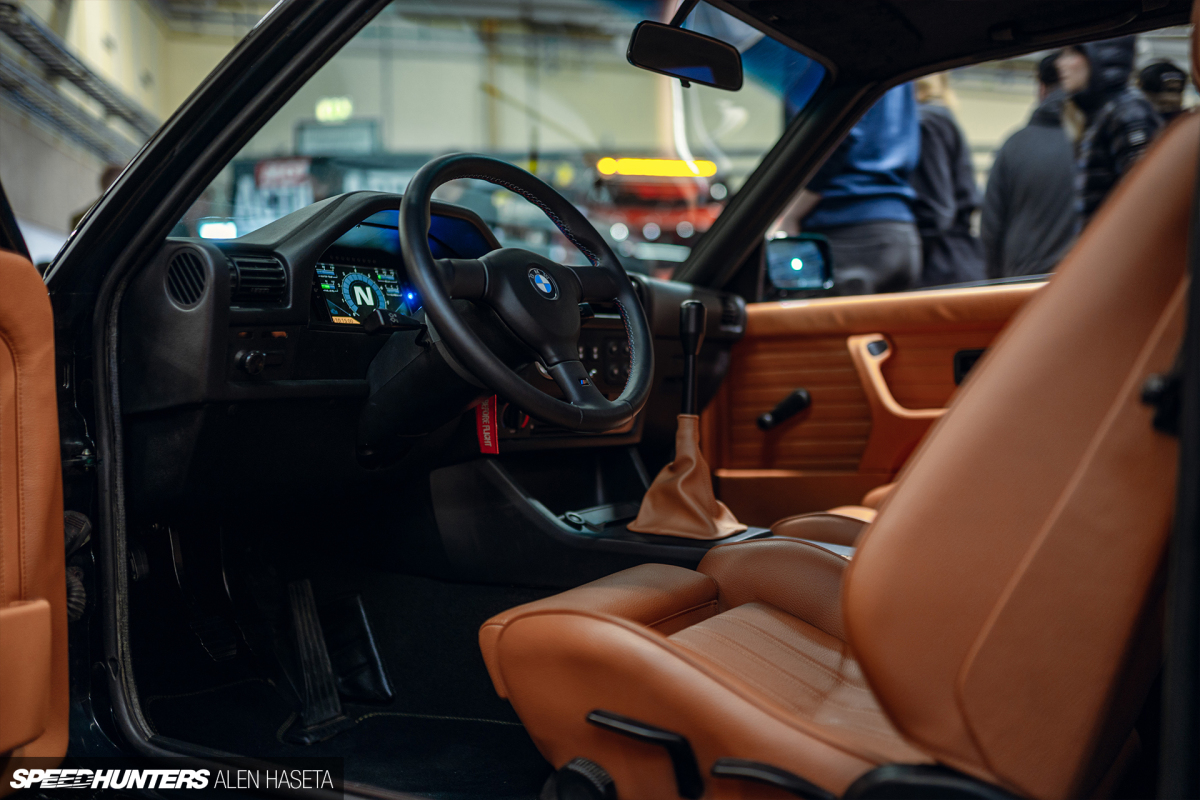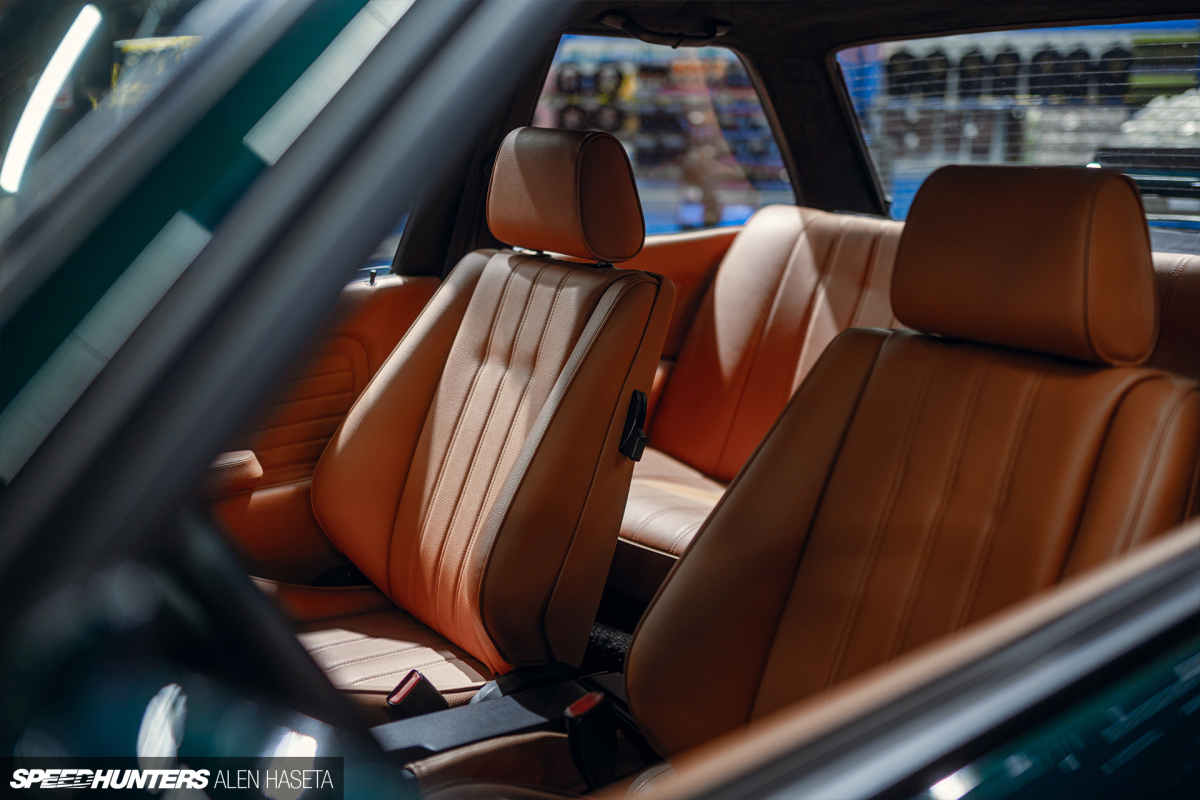 Inside, the cabin has been completely revamped. Leather and Alcantara are the main stars here with the seats, dash and centre console being reupholstered. The steering wheel is an Mtech 2 item, while a custom 3D-printed instrument cluster houses a 7-inch Ecumaster ADU unit.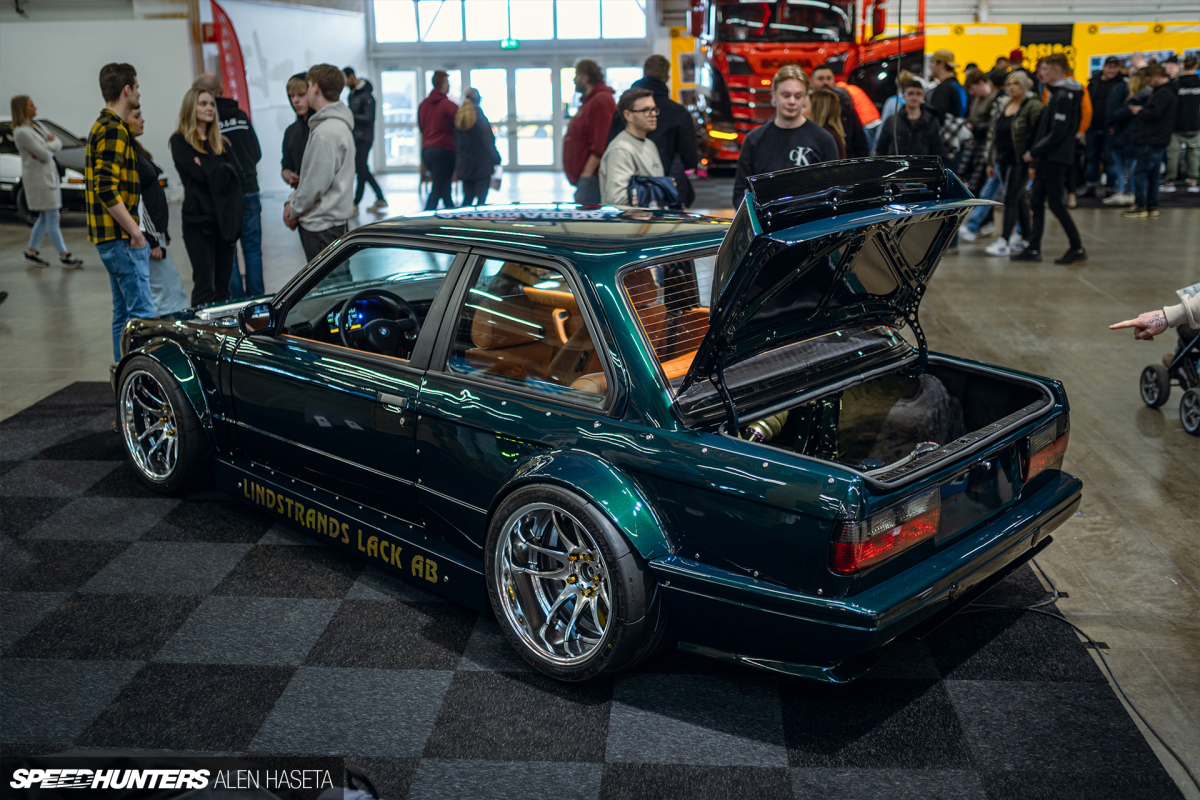 Pretty soon Ervin will be hitting Swedish streets in his E30. "The car is at a very early stage, but in the few times we've tested it, it rips like hell!" he says.
Supercar-slaying is in Ervin's sights, and I don't for a minute doubt the potential of this wild creation.
Alen Haseta
Instagram: hazetaa