In November 2022, Volvo announced the new 7-seater EX90 electric SUV, calling it "a new era" for the Swedish brand. This was welcoming news from the brand that plans to only sell EVs in Australia by 2026.
Now more details have been released on some of the comfort and entertainment features including the inclusion of a Bowers & Wilkins immersive sound system.
This system will be introduced in the EX90 to create immersive experiences thanks to the Bowers & Wilkins High Fidelity sound system.
According to Volvo, the system's acoustic performance is improved even further thanks to the EC90 having the quietest cabin of any Volvo yet.
The Bowers & Wilkins sound system produces 3D surround sound from a combination of 25 speakers found in the EX90's cabin. The speaker placements in the 1610 W system aims to deliver the sound to customers as the artist intended or as Bowers and Wilkins calls it: "True Sound".
This would ensure a surround sound experience for occupants in any of the 7 seats.
"The latest and most sophisticated in-car entertainment system we have developed together, it provides an exceptionally realistic and immersive listening experience," said Dan Shepherd, Vice President of Licensing Partnerships at Bowers & Wilkins: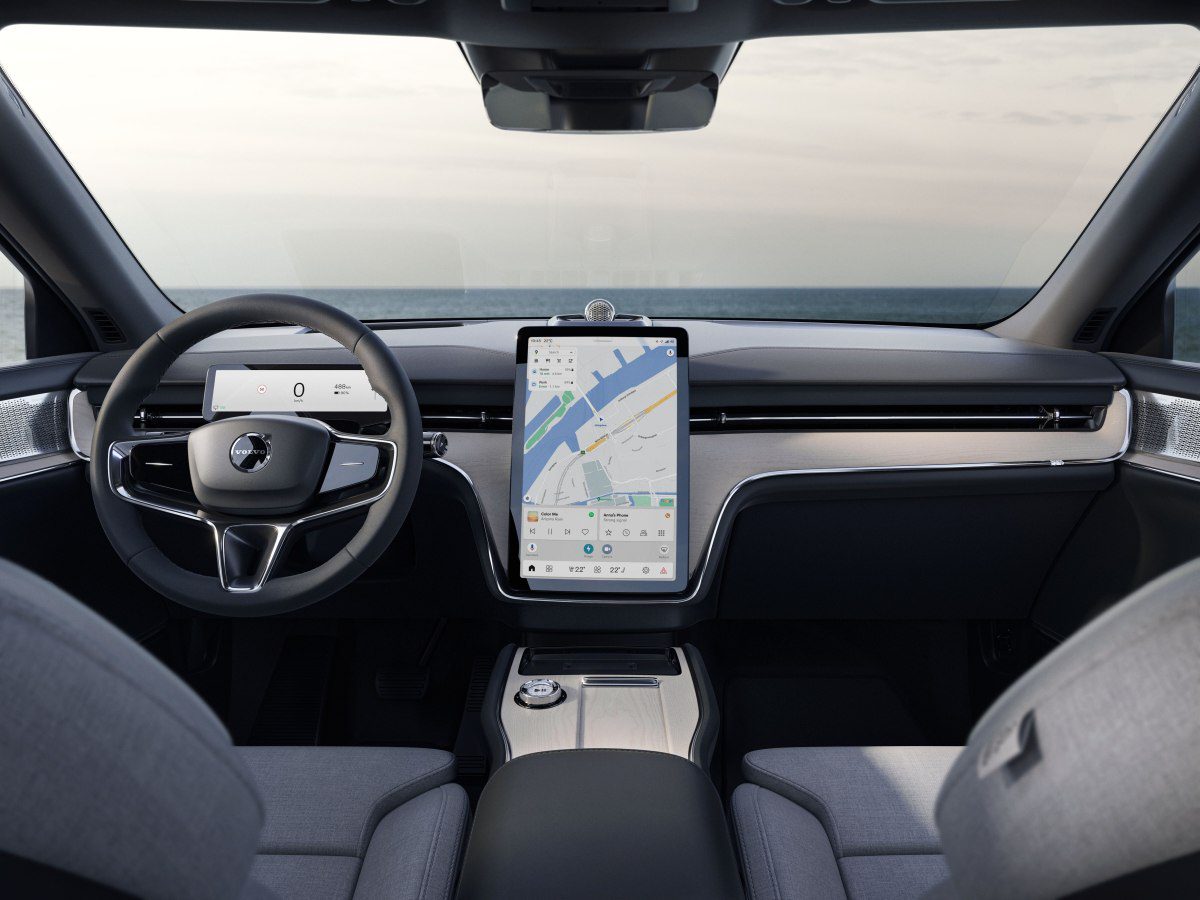 The EX90 will have a spacious cabin with lots of sustainable materials used throughout. The cabin centres around Volvo's new 14.5-inch infotainment screen where many elements of the new sound system can be controlled.
Electric vehicles are quiet in nature so many manufacturers focus on sound systems that can offer the occupants a great immersive sound experience when travelling in them. 

Riz is the founder of carloop based in Melbourne, specialising in Australian EV data, insight reports and trends. He is a mechanical engineer who spent the first 7 years of his career building transport infrastructure before starting carloop. He has a passion for cars, particularly EVs and wants to help reduce transport emissions in Australia. He currently drives a red Tesla Model 3.