When a few Jeepers got bored of off-roading, they switched off traction control and made us realize – a Jeep can DRIFT
BHPian aayusht recently shared this with other enthusiasts.
Background
I bought a Jeep Compass in November 2021 and was soon added to a ~500-member group of Delhi NCR Jeep owners. I had seen that the group regularly organized trails, off-roading events and day trips. I had been keen to join these trips/trails but one or the other commitment stopped us from signing up for such trips. However, when one of my engineering college seniors (GG) tagged me encouraging me to join a trip being planned between 1st – 3rd April, I immediately agreed but added – 'subject to terms and conditions'. I spent a few days encouraging my better half to agree to the trip and with wifey's consent secured, I made the payment for the trip before the decision could be reversed, that way I could claim – "money already deposited, so no turning back".
As the date for the trip approached, I was keen to be part of the planning process and reached out to the moderators for the trip. I was roped in for the planning and partnered with fellow Bhpian AshwinRS from Noida to plan logistics and meals
Trip participants
Target was for 25+ Jeep owners, but finally, 20 signed up & made payments
But there were unforeseen challenges with a few and finally, 17 Jeep owners with their families joined the trip (16 Compasses & 1 Meridian)
15 Owners from Delhi NCR + 2 from Chandigarh
A total of 37 adults & 10 children
Day 1 Itinerary
Gurgaon, Delhi and Noida Jeepers had 3 assembly points & we started in the wee hours of the morning
All Delhi NCR Jeepers were to assemble at the flag-off point at Haldiram, Sec 63, Noida. Flag-off activities included pasting stickers & decals on the Jeeps
We planned to leave for Tehri at 7 AM but actually left around 8 AM
Breakfast halt was planned at Om Mannat Dhaba 9:30 AM – 10:30 AM; we trickled in at the location & finally wrapped up breakfast after chit-chats by around 11:30 am heading towards Haridwar
Chandigarh Jeepers joined us close to Rishikesh & completed the formation of 17 Jeeps
Throughout the journey between the breakfast halt point and Rishikesh, Google Maps played tricks and sent different groups on different roads which were finally meant to merge closer to Rishikesh. We also chose to take a detour around Rishikesh taking hilly roads which were longer but Google Maps predicted less travel time. It was the more scenic route & glad that we took this option. However, please note – this detour also had a few spots with landslides, nothing too major, but we had to navigate through some tight spots (a few of us needed a little help keeping an eye on how close we were to the edge)
Lunch Halt planned at The Winterline Resort where buffet lunch was planned 1 PM – 2 PM; en route to this location we encountered light rains and also spotted small pockets with fresh snow/hail
We finally reach the Hotel Le Roi, Koti around 7:00 pm (many exhausted after close to 12 hours of travel)
The Dinner Party with Live Music at the Hotel was from 7:30 PM onwards & that is when many of us truly started to mingle with others (Bhpian AshwinRS & Abhishek from Chandigarh were the singers who made the evening memorable)
Day 2 Itinerary
Breakfast was wrapped up around 10 am with most of us lazing around the hotel restaurant and admiring the natural beauty around the hotel
Many of us trickled to the venue for water sports and in smaller groups ended up taking up speed boating, Jet Skiing or Water sailing
Right after the water sports activities, some of us were keen to try the customary tea & Maggi from the hills. Somehow the tea and Maggi from the hills seem to have a different taste
We assembled back at the hotel by 12:45 pm
We drove to the Tehri Dam (10 minutes away from the hotel) and realized that to get closer and enter the premises, we needed to get a few permissions sorted, which we had not planned for and hence could not proceed inside the dam premises. We finally moved to an observation point closer to the Tehri Dam and returned to the hotel for lunch around 2 pm
Post lunch, the group dispersed into smaller groups, with a few moving back to rooms to relax, a few of us going to the lake banks and another group that identified spots for off-roading. Personally, the icing on the entire trip was the off-roading.
The photos and videos I have included don't do justice to the fun we had
Post that a few Jeepers (AshwinRS among them) went on for a night trail to the Dobra Chanti bridge around 6:30 pm – 8:30 pm while a few other Jeepers (including me) spent time relaxing at the hotel followed by an early start to the drinks.
We wrapped up the night after a sumptuous meal, drinks and lots of fun
Day 3 Itinerary
The group wrapped up breakfast between 8:30 AM -9:30 AM at the hotel
The group started to check out and head for Delhi between 10 AM to Noon (all of us were offered to leave at our own discretion, but we ended up leaving the hotel in small groups)
We left around 10:30 AM with 2 other Jeeps while a couple of others had a more relaxed drive back with loads of drone photographs and prolonged entertainment
On our way back, we made one stop for a late lunch at Namaste Dwaar – The Gateway to Rural India NH-58 and reached NCR around 4 pm only to reach home around 7 pm (remember – Noida to Gurgaon in peak traffic takes more time than flying out from Delhi to Mumbai; sarcasm intended)
Key highlights of the trip
While driving towards different checkpoints on Day 1, Jeeps were mostly in a convoy formation. Due to traffic, the convoy broke a number of times but the moderators were constantly on radio walkie and worked extensively to ensure the group stuck together
On Day 1, it was drizzling in some patches & the drive was enjoyable. When we were closer to our destination (after Banali on NH34), we could see patches of hail & something with a semblance of snow.
The off-roading on Day 2 was fun, first time I saw (in person) what a 4×4 can do and that a TrailHawk can really redefine how you see 4x4s. I could never dream of doing any of this in my Petrol Compass
When a few Jeepers got bored of off-roading, they switched off traction control and made us realize – a Jeep can DRIFT
The area around New Tehri is truly beautiful, (despite the ecological impact that the dam reservoir caused, something which Bhpian SS-Traveller & I discussed)
The food at Om Mannat was good & The Winterline Resort & Restaurant was decent (it is among the better options on that patch, you won't get fancy restaurants en route, so plan a bit if you wish to halt on this patch)
At the start of the trip, the only person in the entire group I knew was my college senior. By the end of the trip, I was friends with most of the other Jeepers who joined this trip. The moderators were friendly and helpful (Mohit makes all the organizing seem too easy but honestly, it's not). The entire group of 17 Jeepers & family turned out to be pretty welcoming and made the entire trip worthwhile.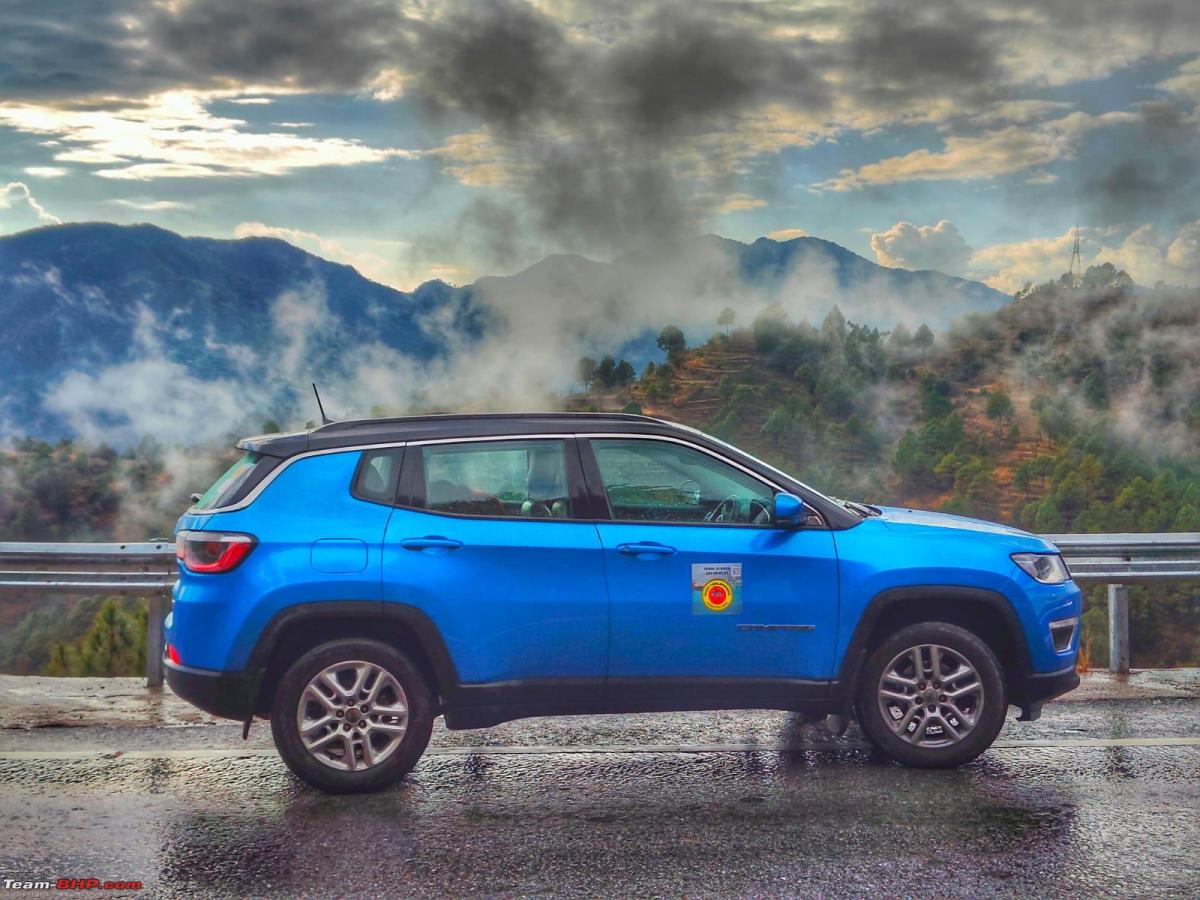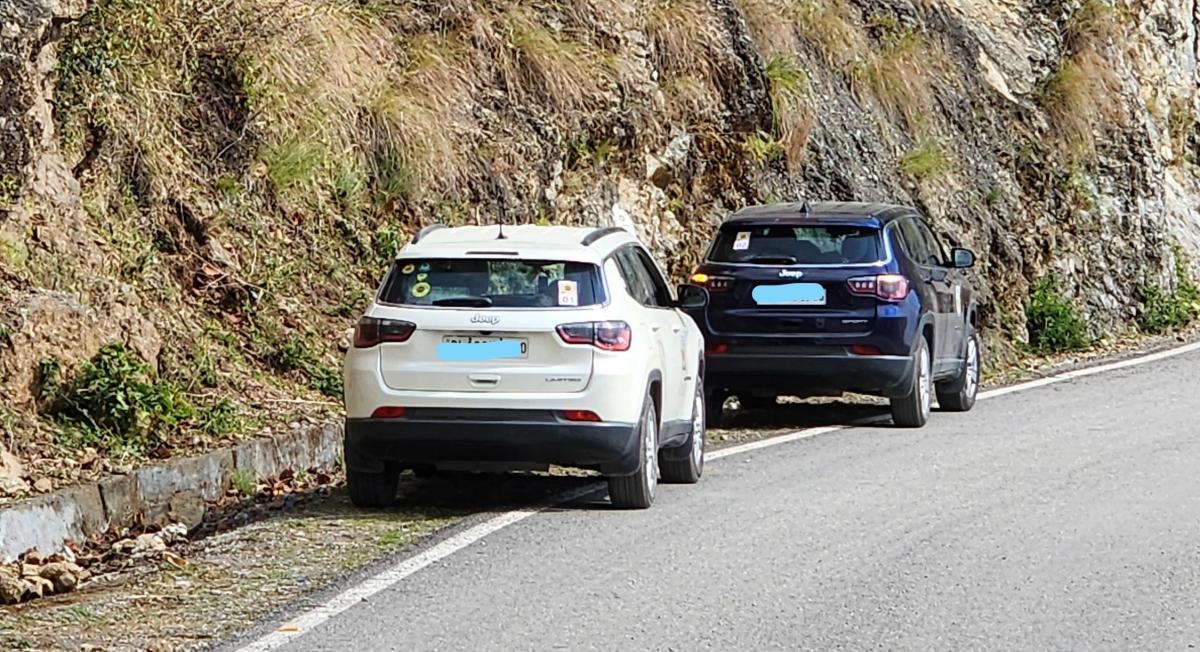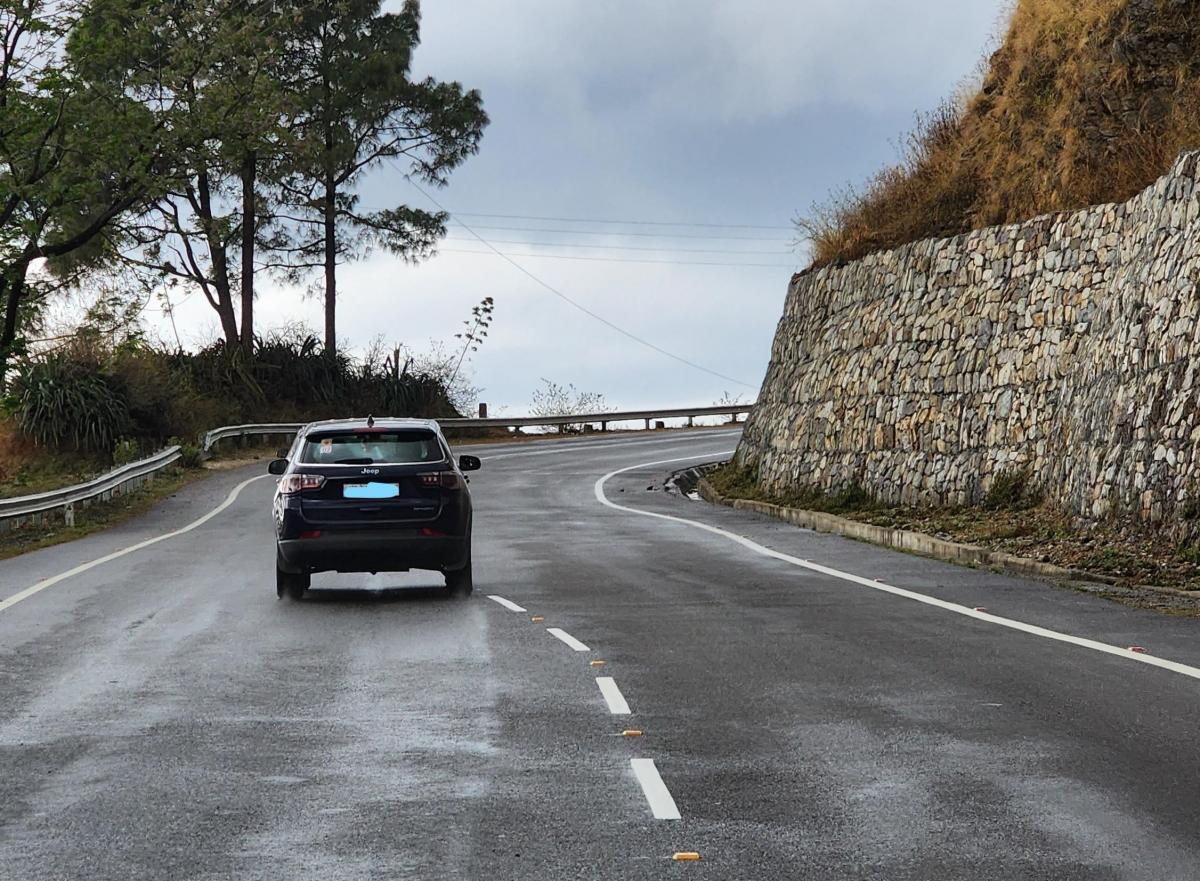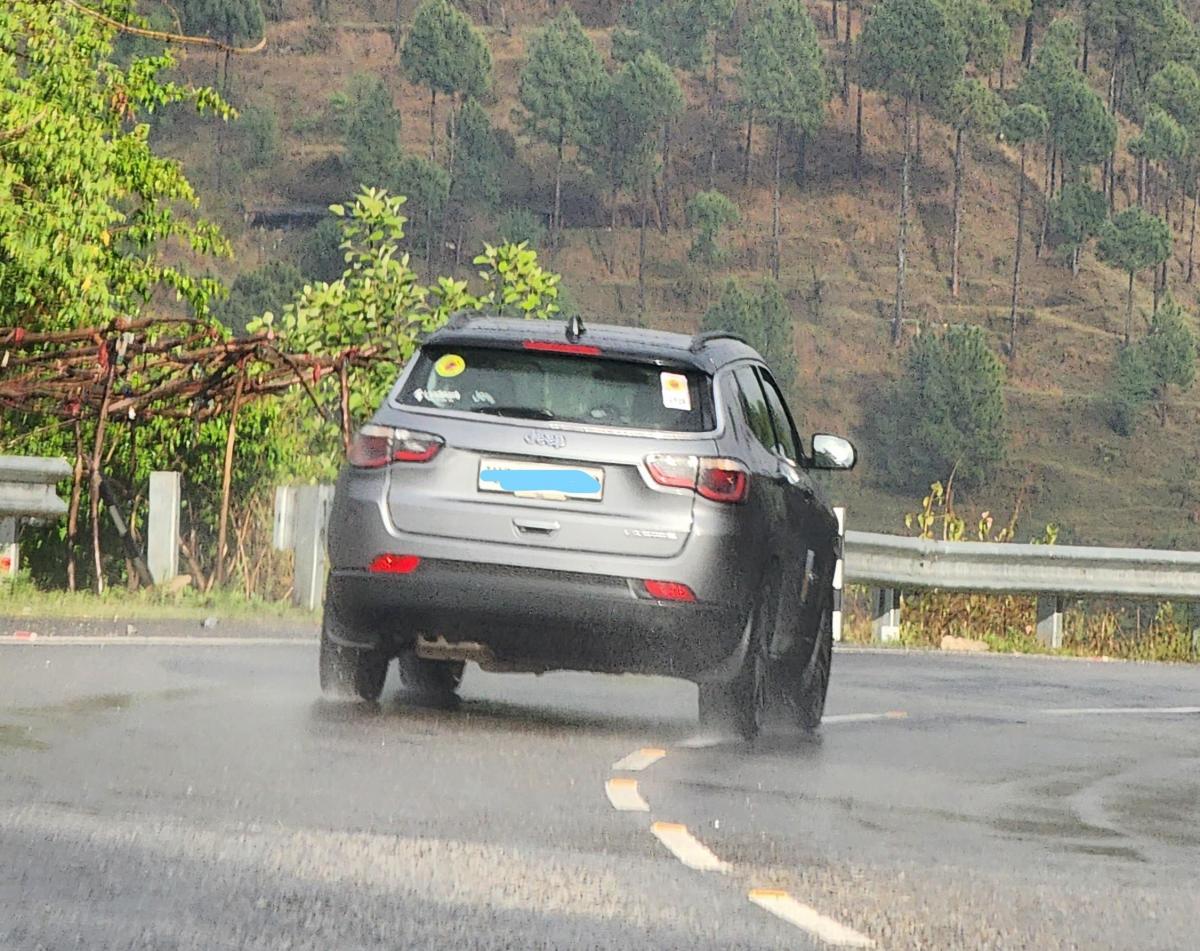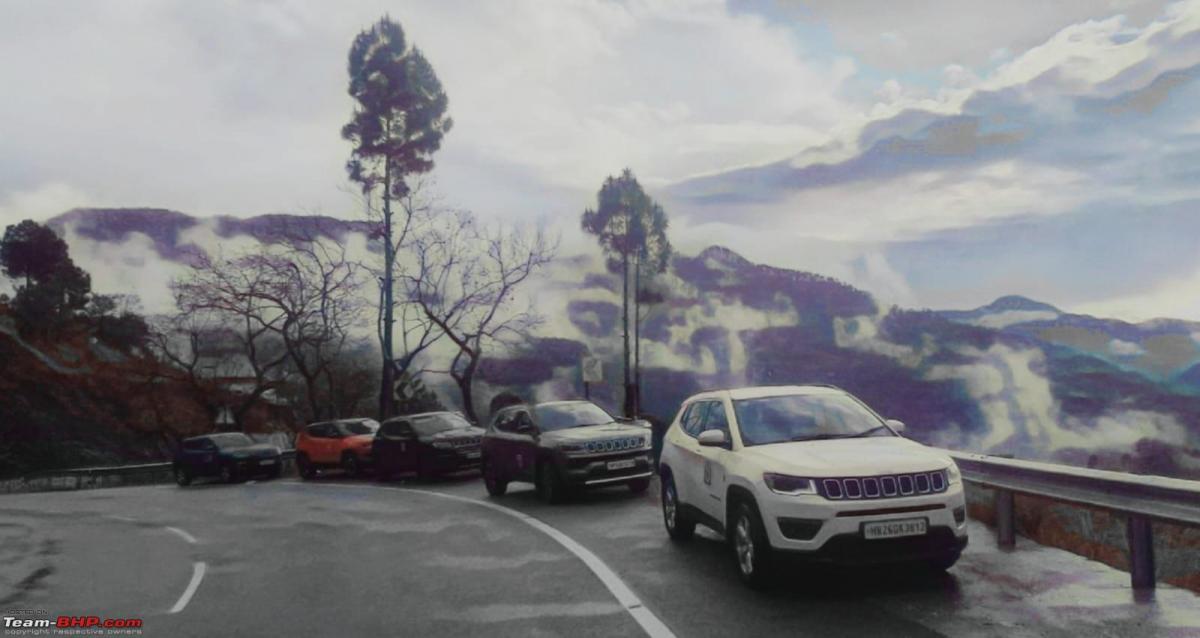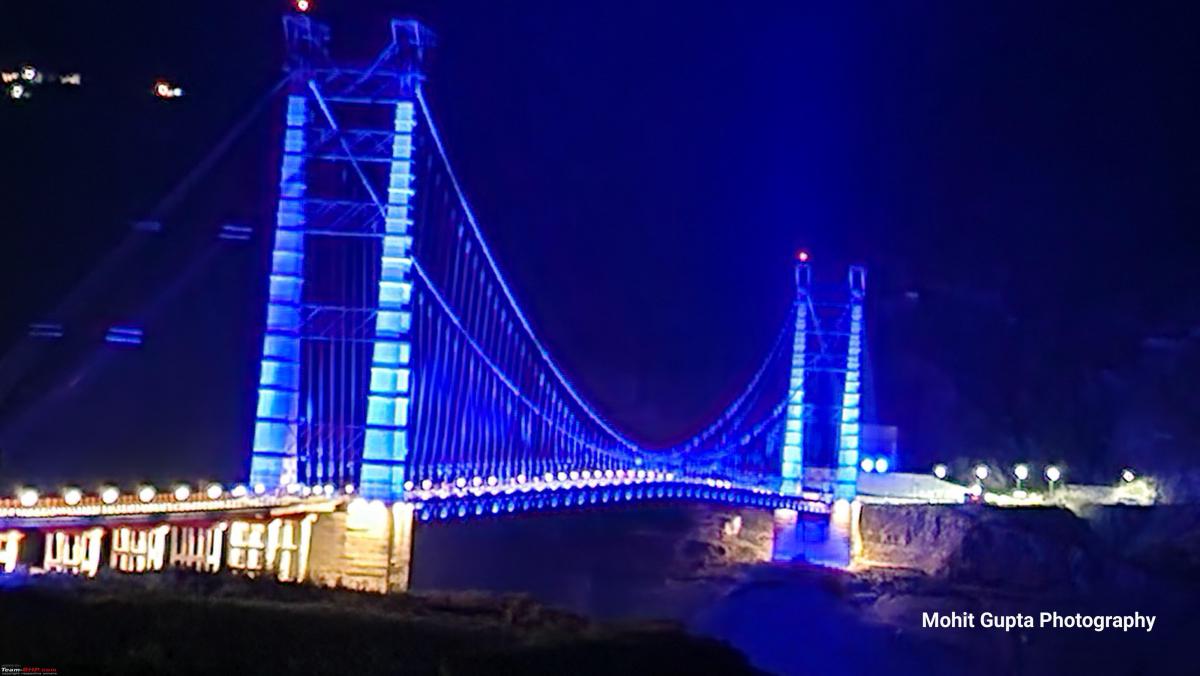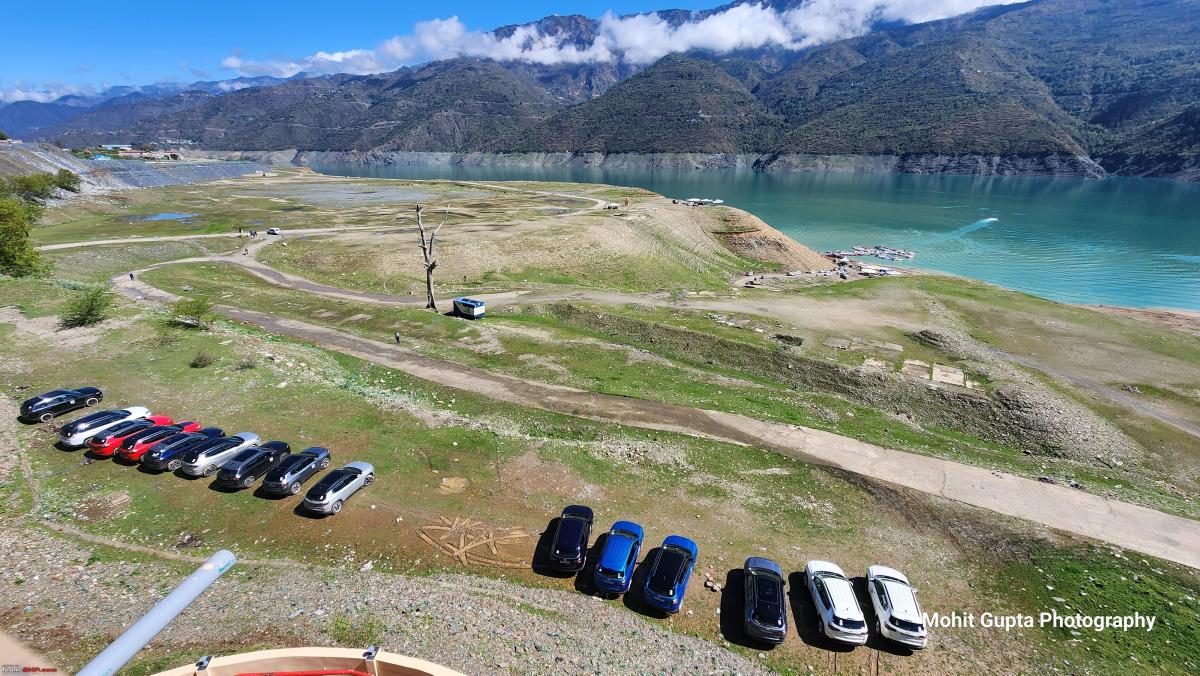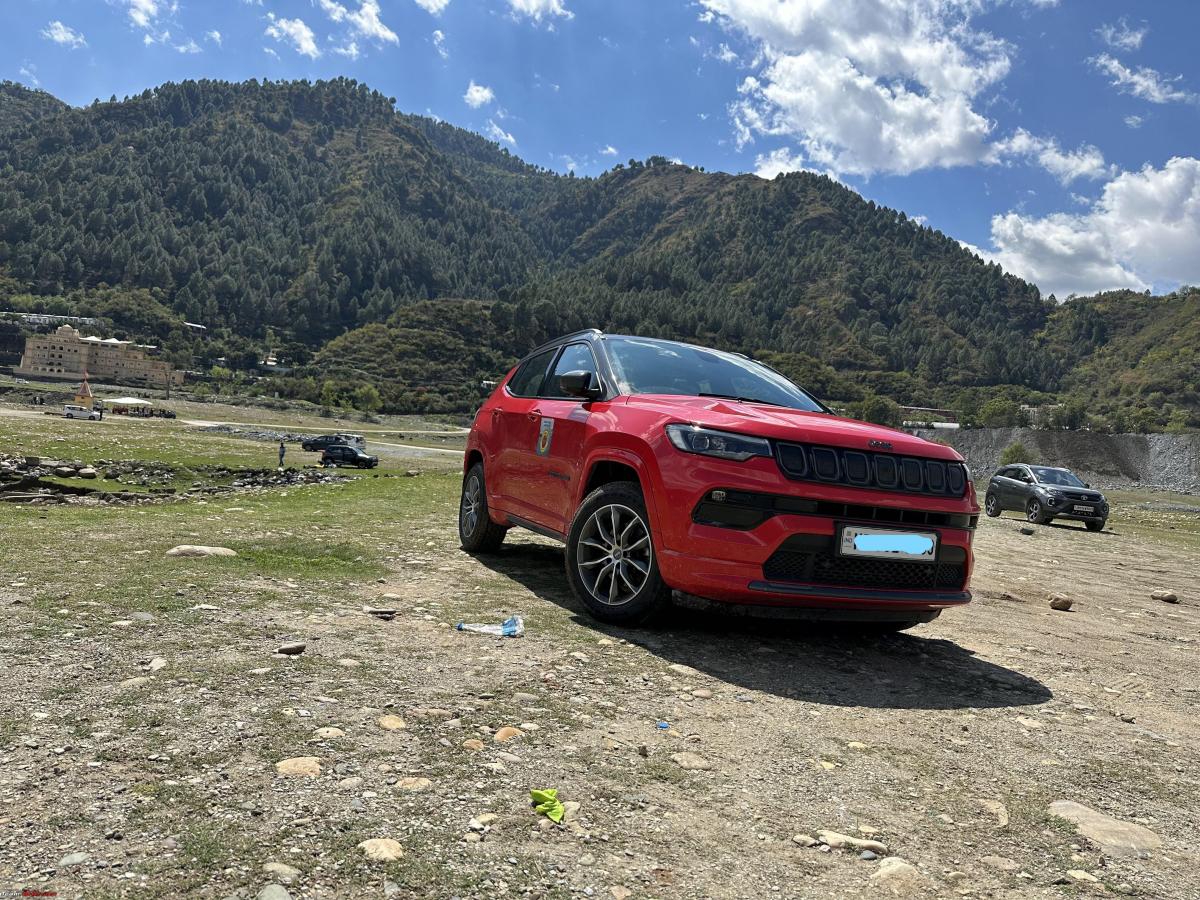 Check out BHPian comments for more insights and information.