A revolutionary new battery powered semi-truck trailer could dramatically reduce fuel usage on existing diesel powered trucks.
Range Energy has showcased its new RA-01 electric trailer at the Advanced Clean Transportation Expo in California this week. The trailer has a built in 200kWh battery and a 350kW motor on the rear axel.
The trailer uses a "smart kingpin" which is a standard connecter but with sensors to detect lateral loads from accelerating and braking.
The smart kingpin detects how much force is needed in realtime and engages the rear-axel electric motor to reduce the load on the diesel engine.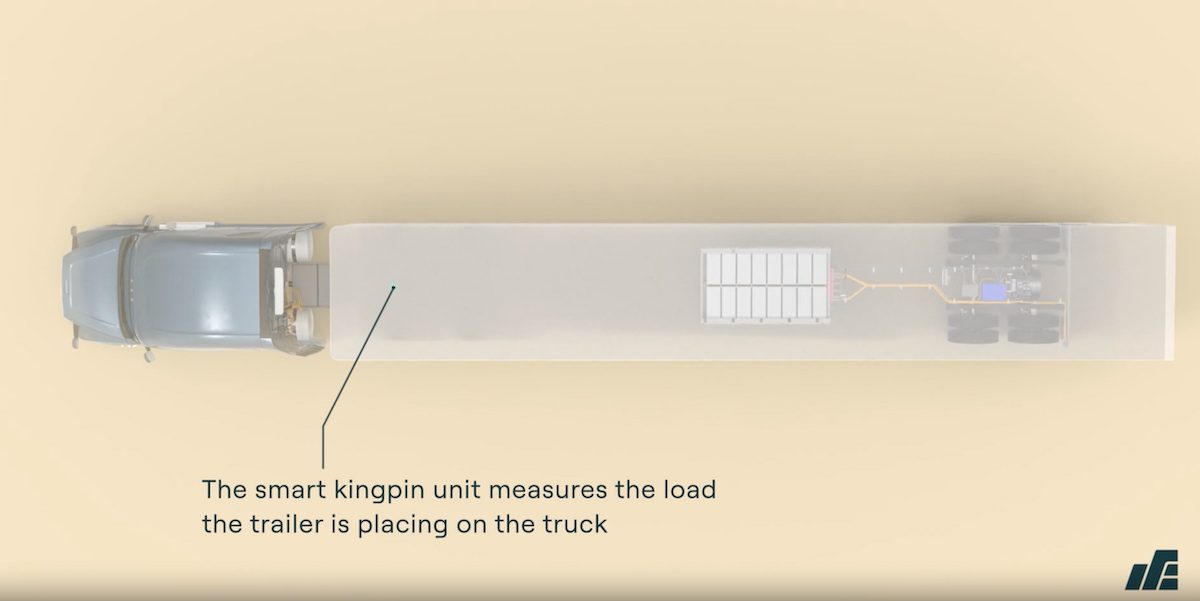 Range Energy says the trailer is compatible with towing vehicles using standard interfaces and could reduce diesel costs by as much as 41%.
With a huge 200kWh battery and bidirectional charging, the trailer can also be used for refrigeration without diesel generation. The technology also opens up disaster response applications.
Founder and CEO of Range Energy Ali Javidan says the electrified trailer is filling a gap in the rush to electrify transport.
"One big piece that was missing were the trailers," he says in a video posted on the company's website.
"What we're here to do is to pick and choose some of those mature innovations like battery technology, propulsion, technology, and intelligent control systems and put them into a trailer to develop a brand new trailer platform that is now not deadweight anymore, but fully sensing and alive and able to provide all of its own power, torque and breaking."
With global production of fully electric trucks only just beginning it will likely take decades to transition the world's fleet of trucks to fully electric.
Electrified trailers like Range Energy's RA-01 could help significantly reduce diesel truck emissions on existing fleets. The development of this technology could also open up huge possibilities for new applications.

Daniel Bleakley is a clean technology researcher and advocate with a background in engineering and business. He has a strong interest in electric vehicles, renewable energy, manufacturing and public policy.