If I had to describe Wekfest Japan 2023 in a few words, it would be 'much of the same but totally different'.
This annual show has always brought out some of the very best modified and custom cars that Japan has to offer, and 2023's event on Wednesday kept the tradition going, albeit in a new venue. The Port Messe Nagoya location is the same, but the original exhibition building with its iconic dome roof has been replaced by a new main hall with a lot more space. Although it felt different, it was the cars that everyone who attended Wekfest Japan 2023 came to see, and boy were we spoilt for choice.
With 500+ builds on display there was an obvious need for me to be selective, but hopefully you'll enjoy the cars I chose for post and the others I have planned for spotlights over the coming days. Let's get started with this S14 Silvia…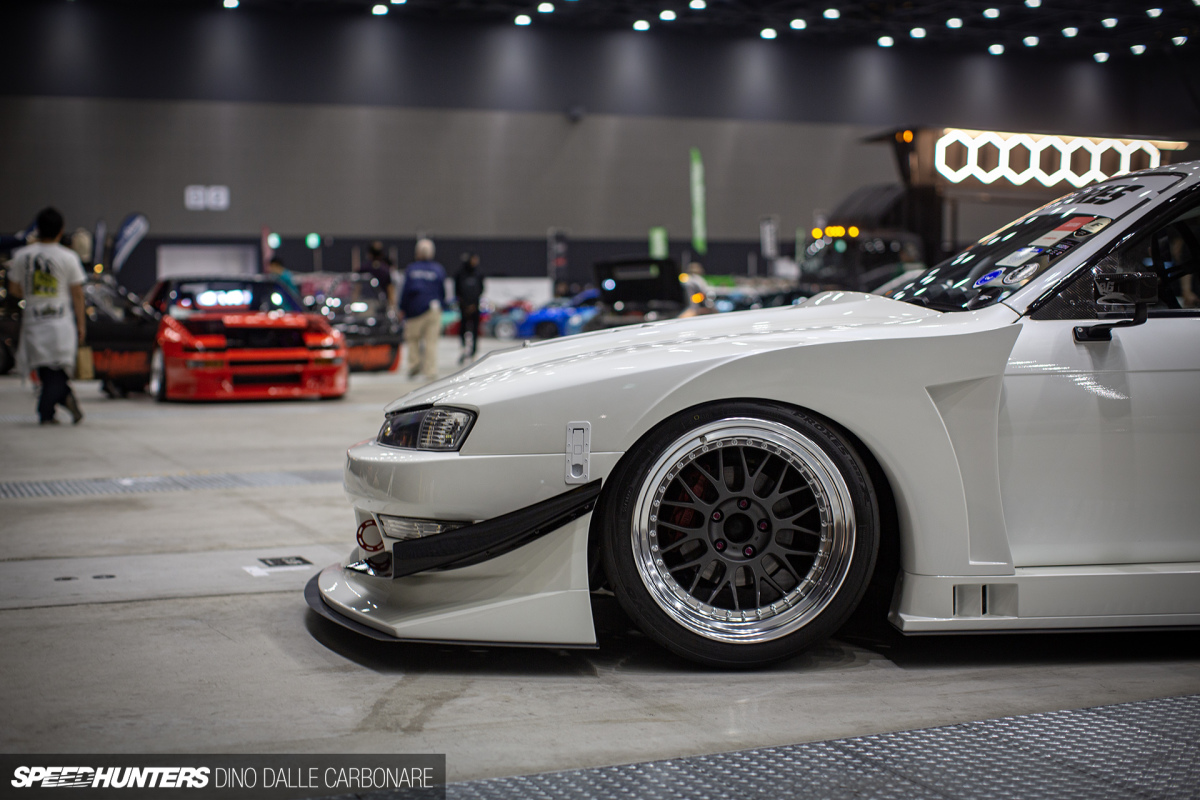 The Nissan caught my attention straight away. I'm guess I'm a sucker for Super GT-inspired bodywork, especially when it's mated to a perfectly executed stance.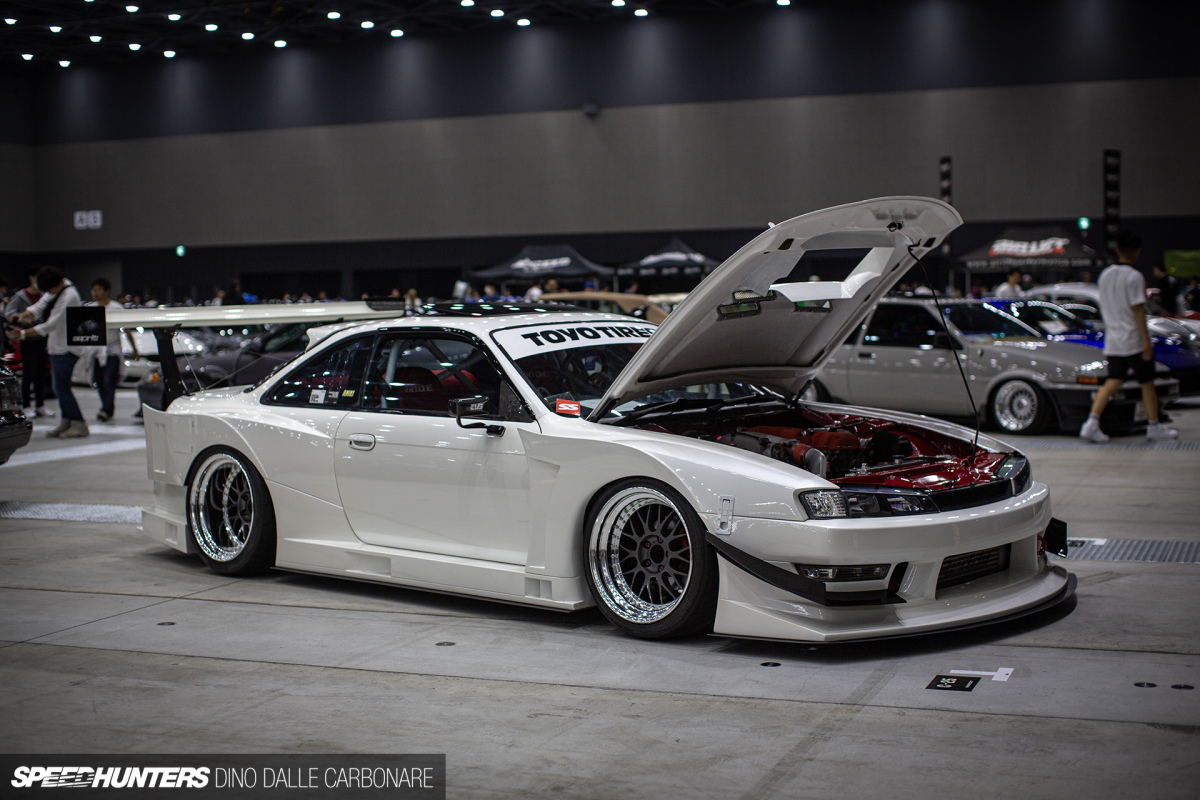 The owner designed and built this one-off wide-body conversion himself, the goal being to fuse modern GT lines with some subtle kaido racer cues.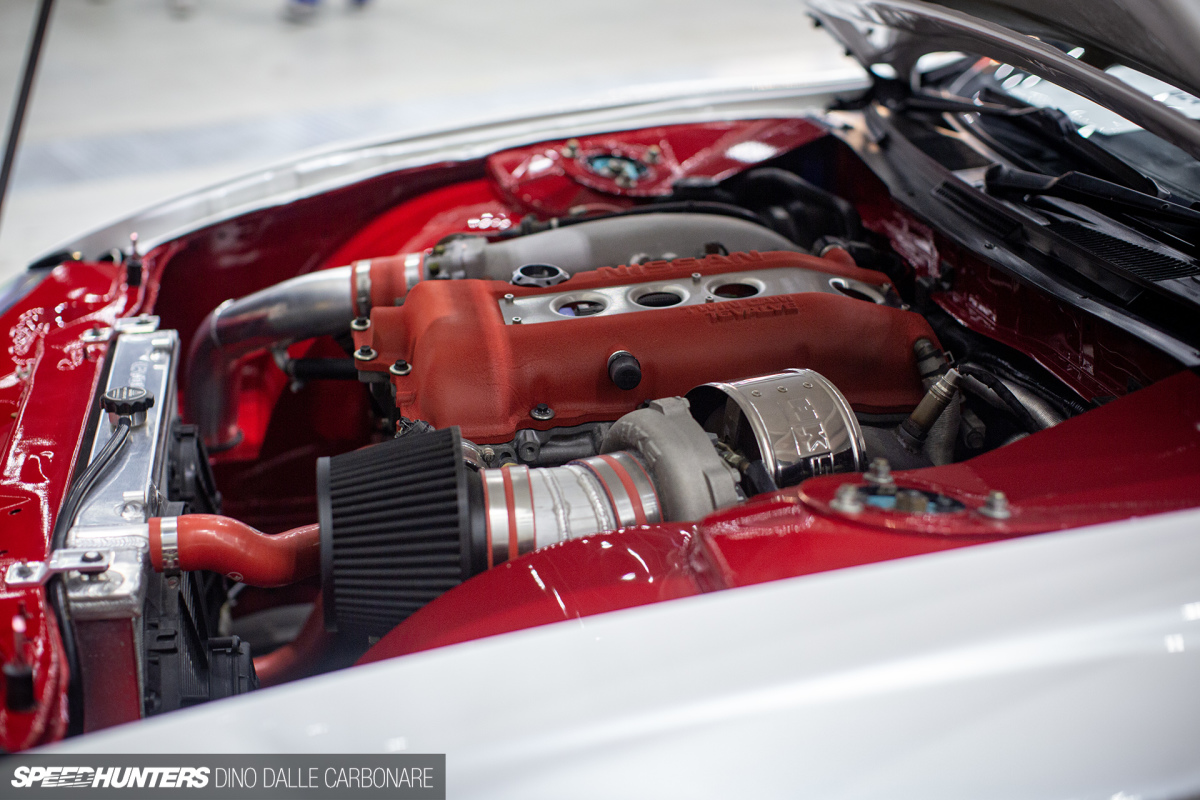 Don't worry, there's power to back up the looks!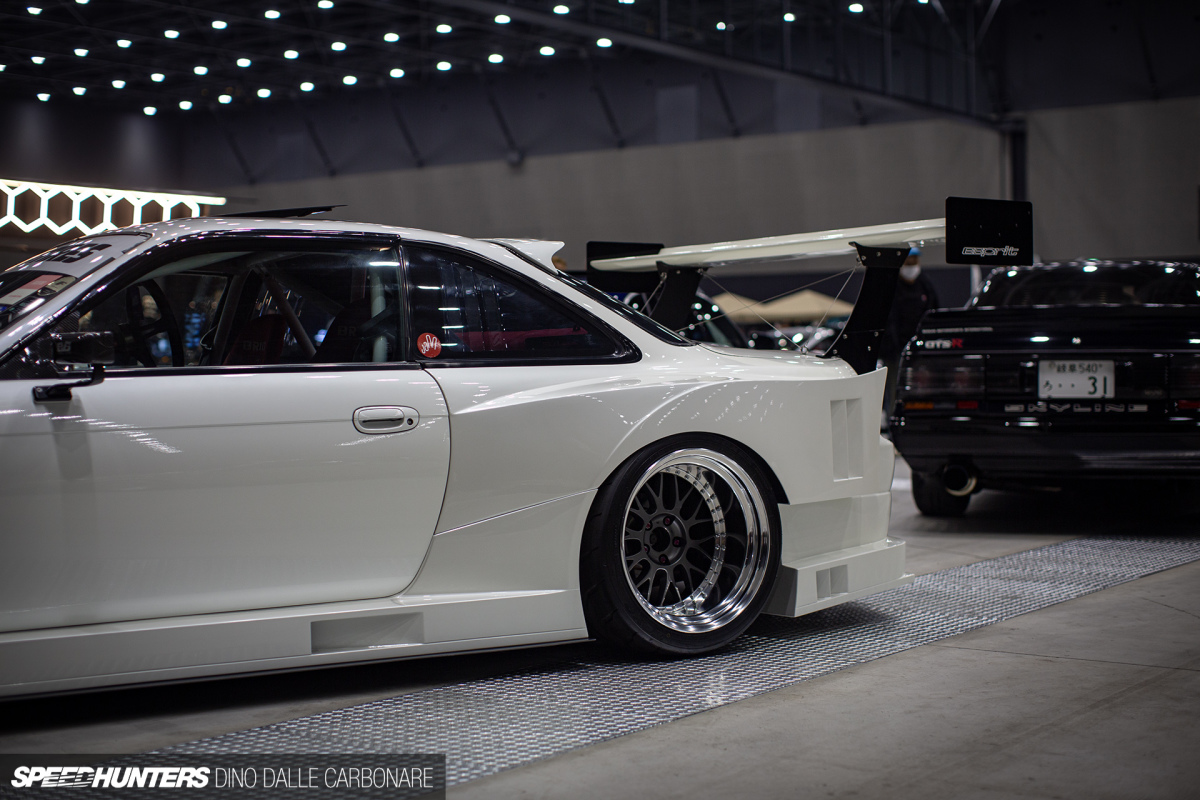 The custom-sized Work Meister M1 3-piece wheels and the tires wrapped around them fill up the pumped fenders perfectly.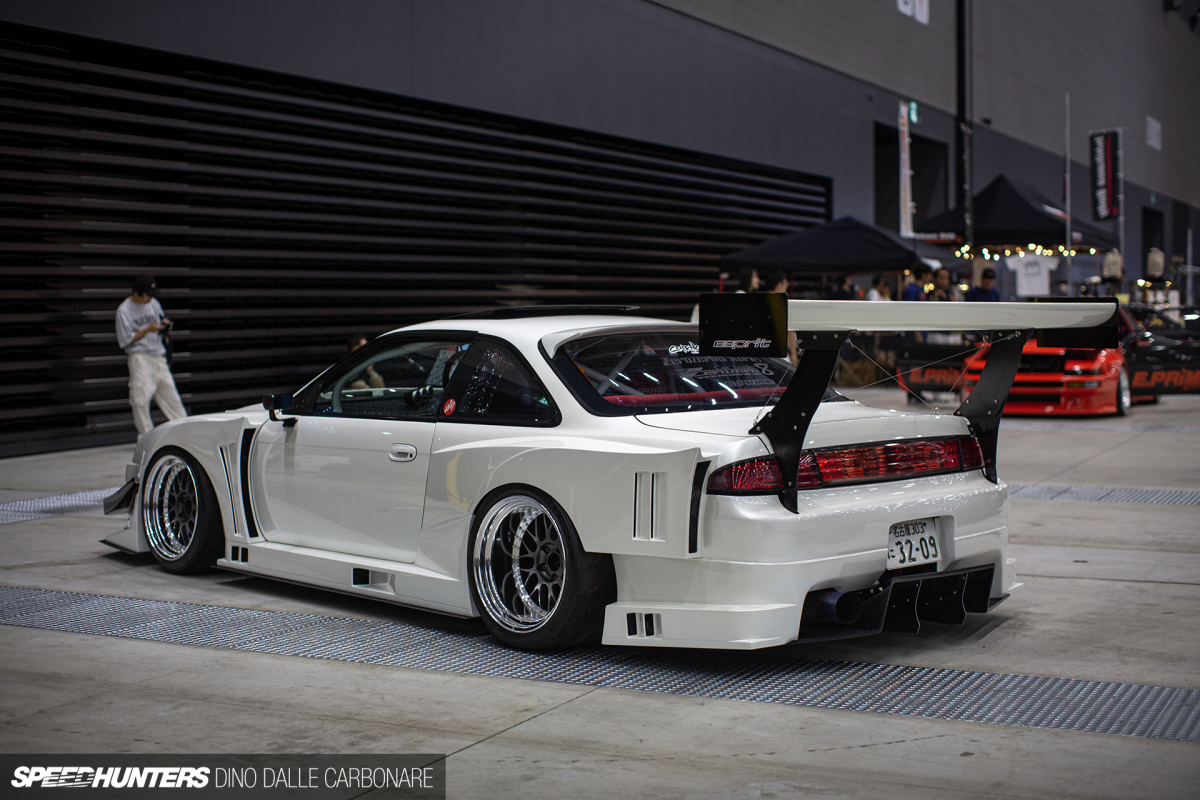 At all four corners, those fenders angle upwards and incorporate vents that match up to all the other custom openings along the S14's profile. At the rear an integrated diffuser and gigantic Esprit wing finish things off.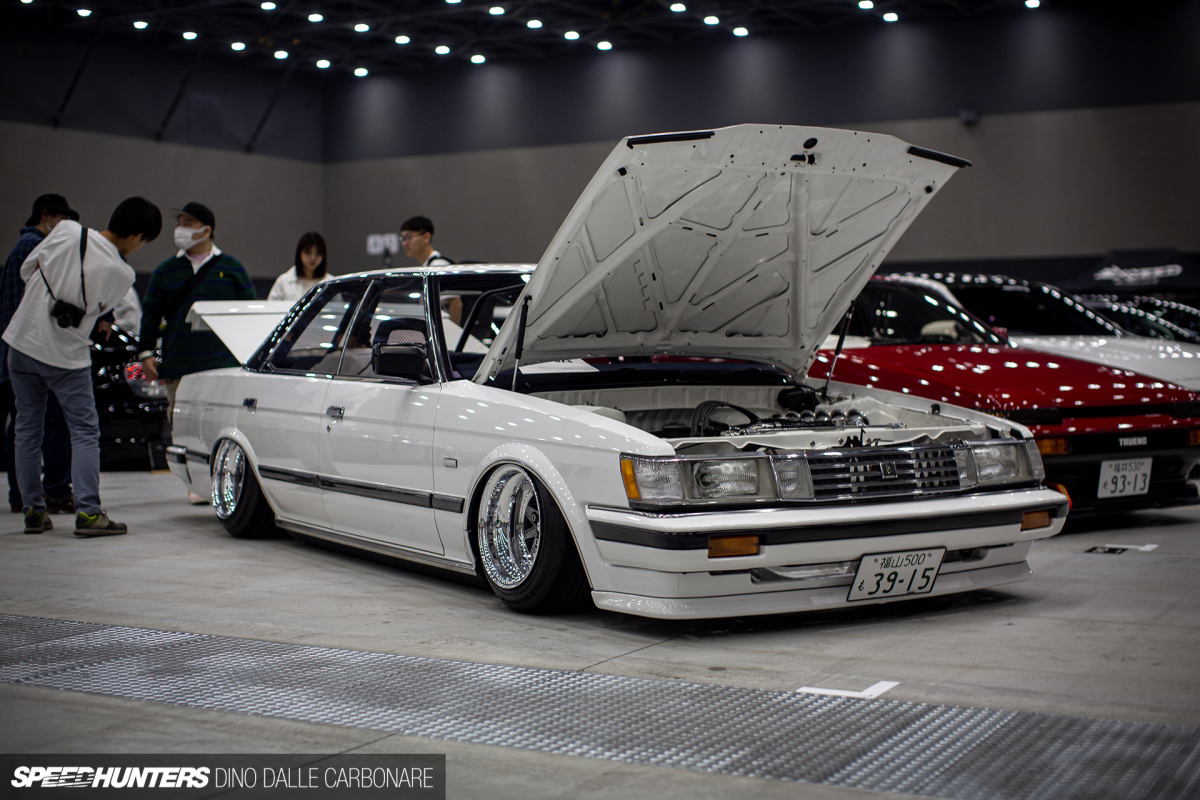 Not too far away from the S14 was this GX71 Toyota Mark II Grande.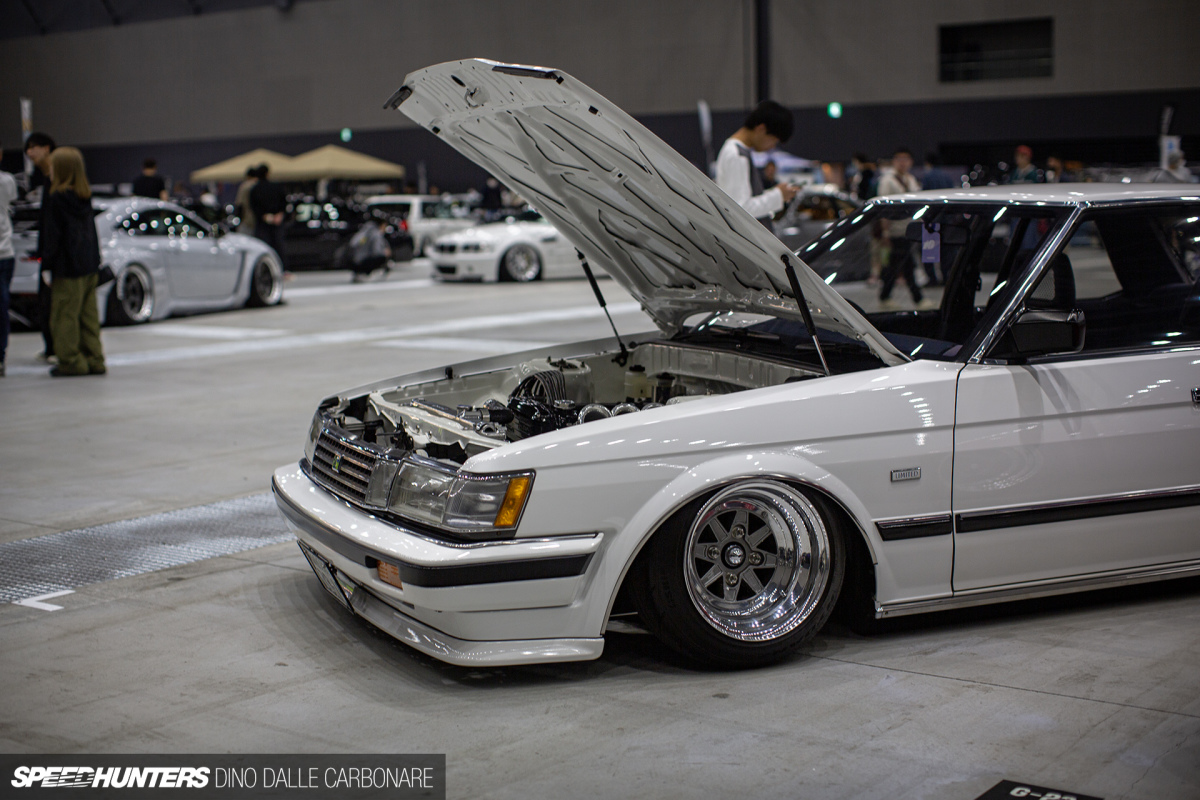 Slammed on air suspension and running a custom-barrelled set of SSR Mark III wheels, there's a lot to love here.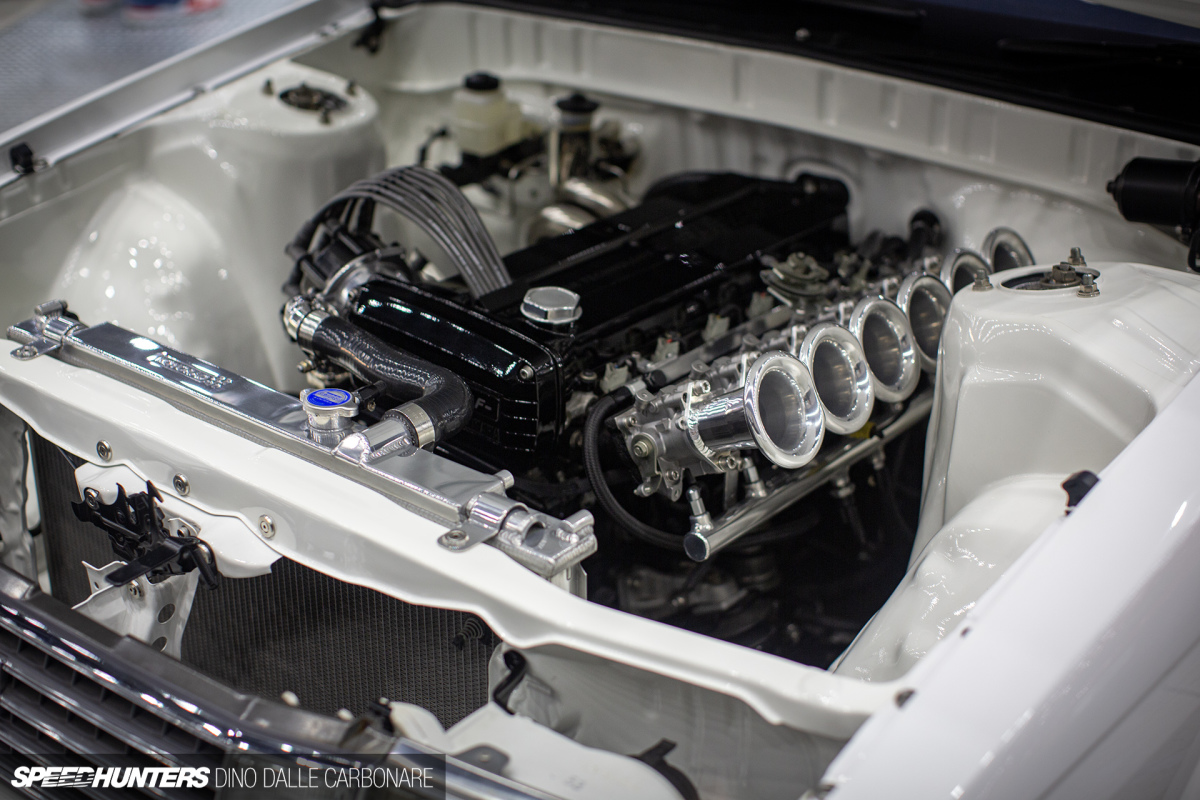 Under the hood, the original M-series engine basks in a smoothed, wire-tucked and spotless bay. It's equipped with a set of shiny velocity stacks and beautiful headers.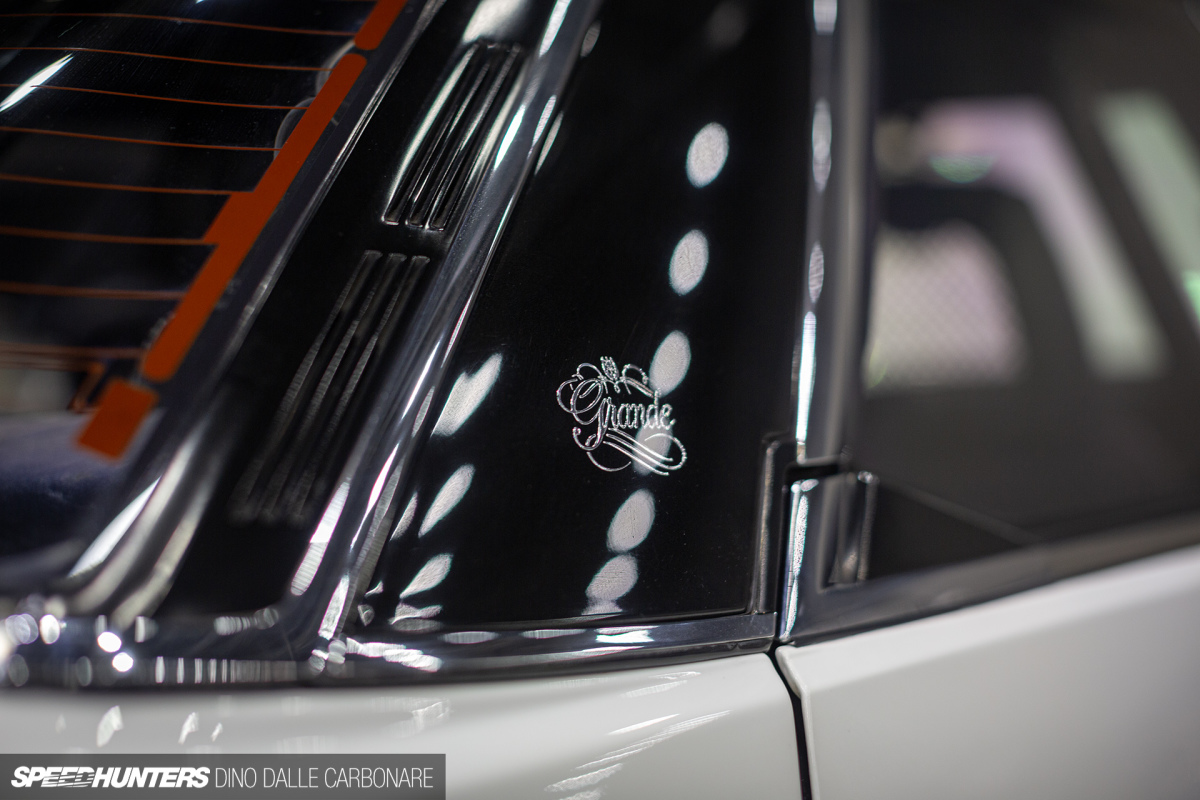 These mid-'80s sedans continue to be very sought after in Japan, something reflected in their ever-increasing values.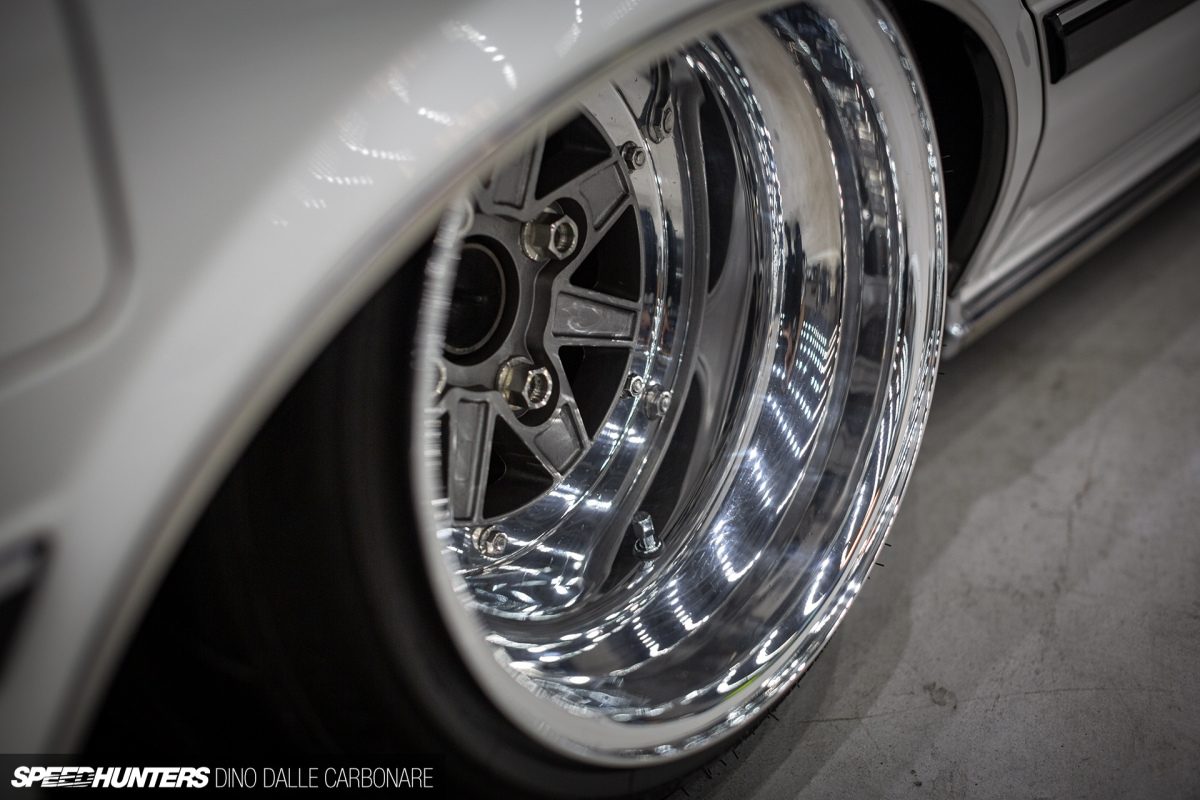 Now that's dish!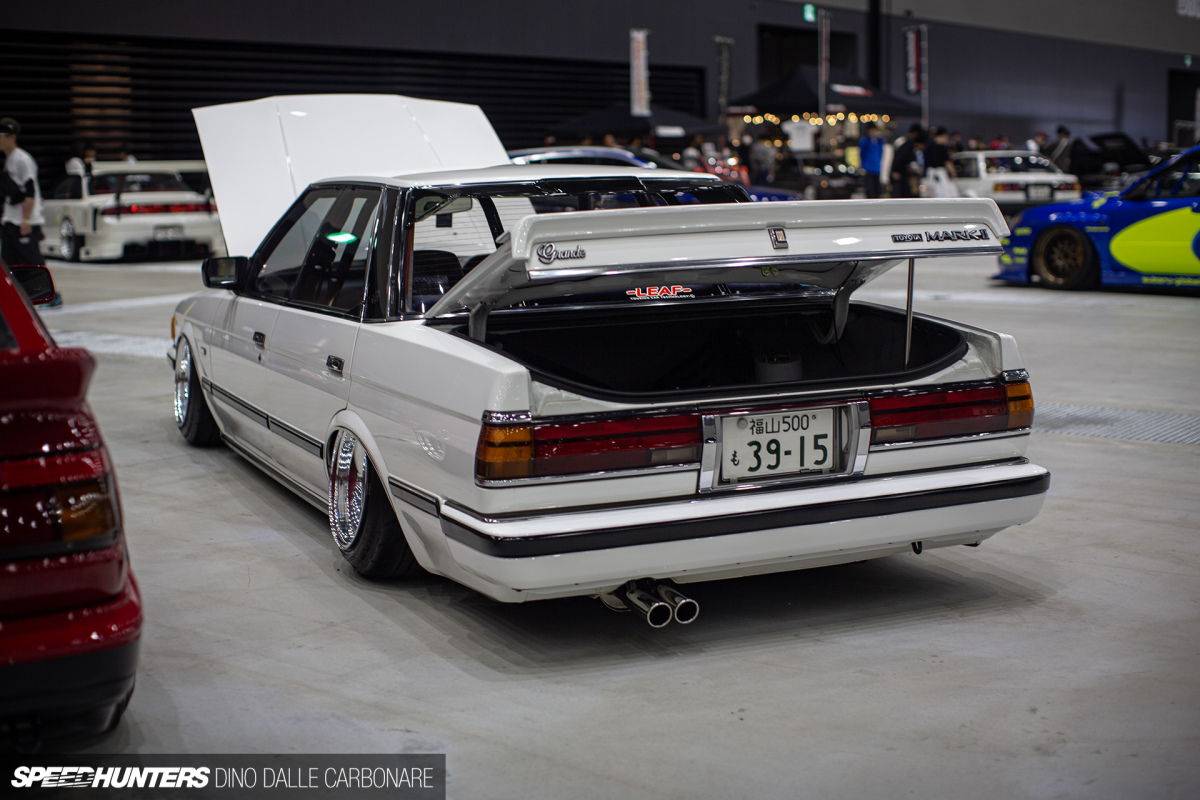 The rear end suspension has been completely reworked with a custom cantilever setup that separates the air bags from the dampers.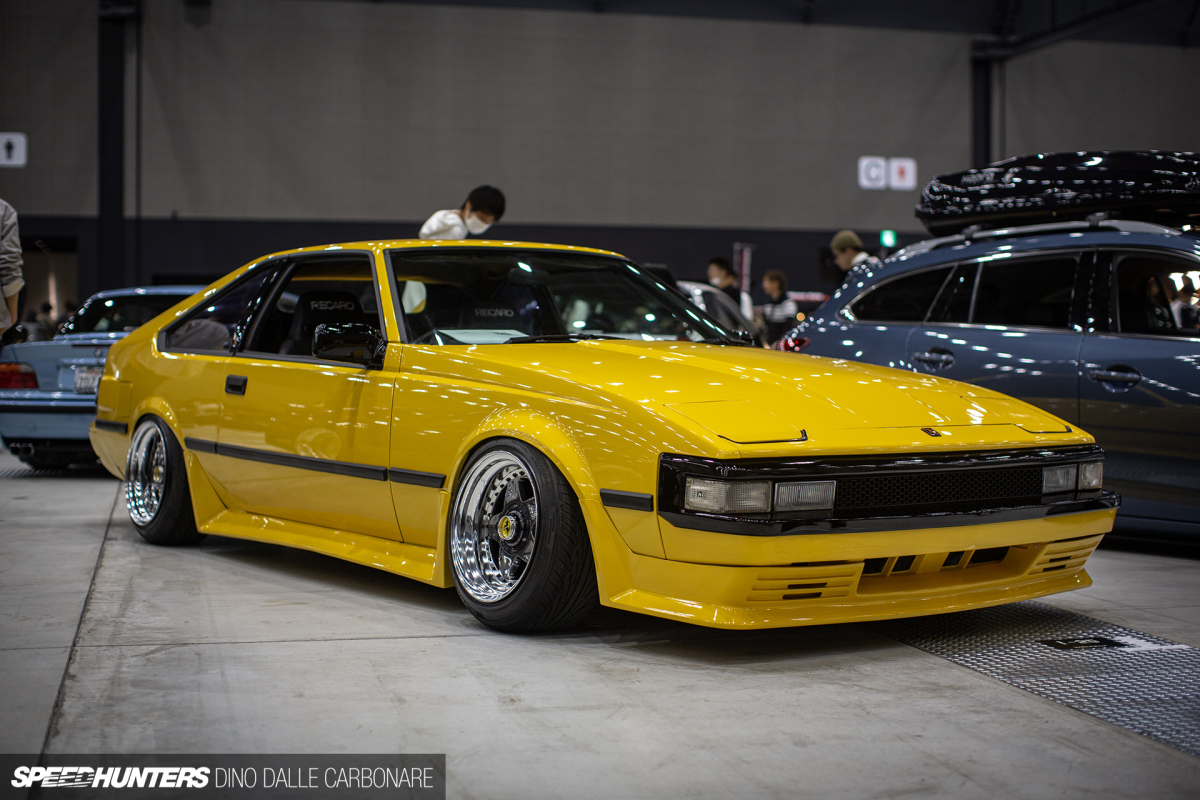 Still in the Toyota camp, this bright yellow MA61 Celica XX deserved all the attention it received. Aside from the fact that you just don't see many of these cars on the roads anymore, this one was just so fresh and well executed.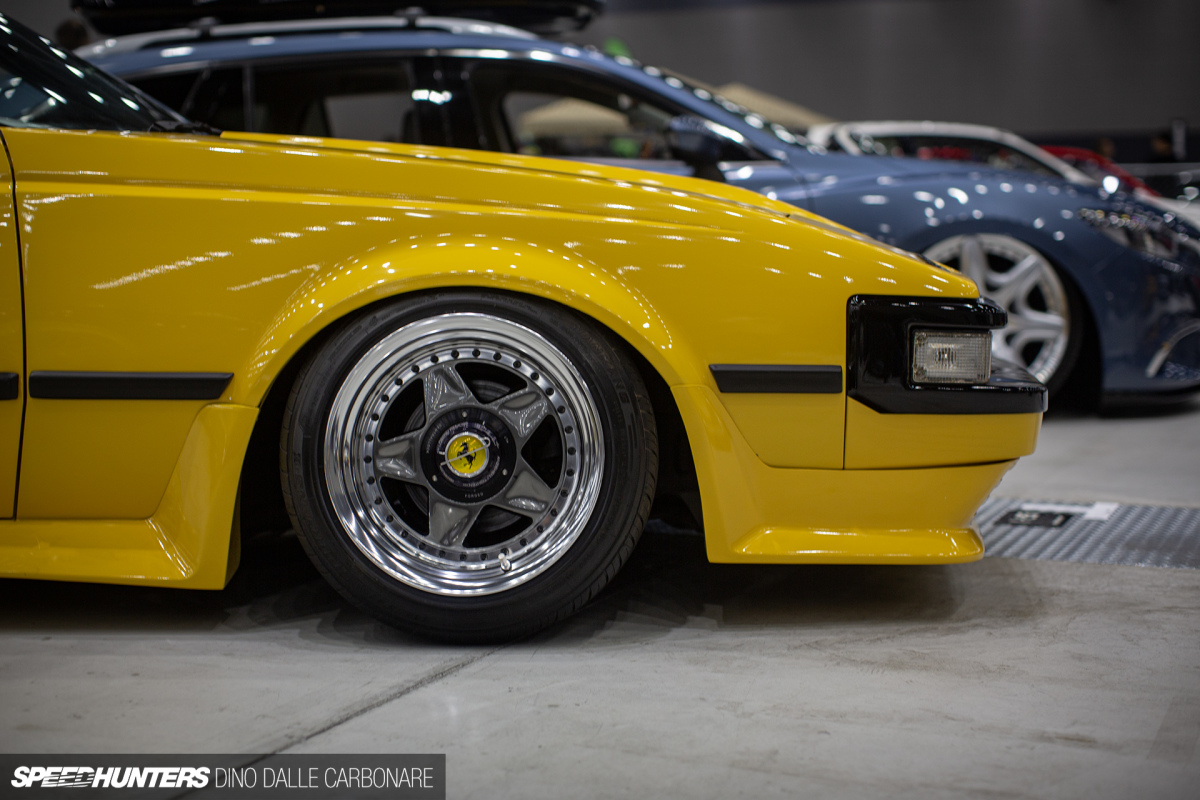 Fitment was on point with these Ferrari-style, single-lug wheels.
The simplicity was carried over into the impressively clean cabin where I spotted a Renown steering wheel and leather-trimmed Recaro SR seats to tie it all together nicely.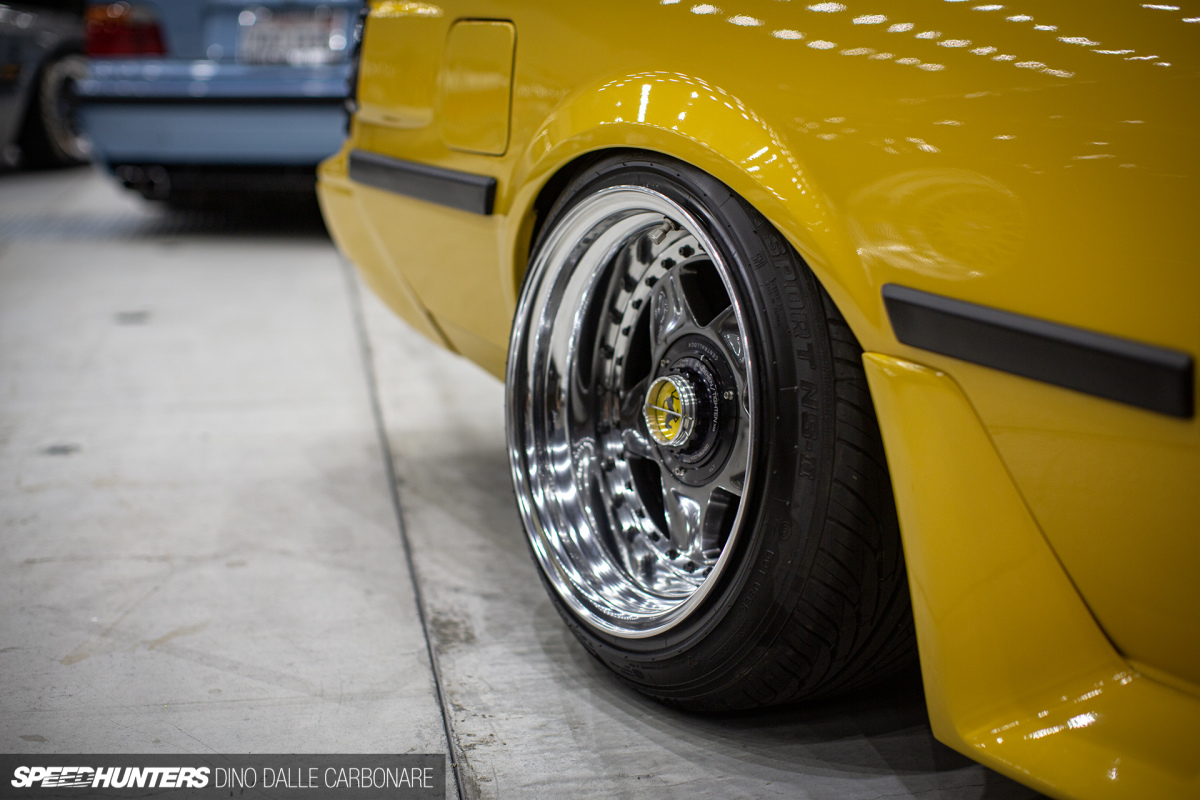 The rear end tucked in ever so slightly, alleviating any potential tyre or – god forbid – lip rub.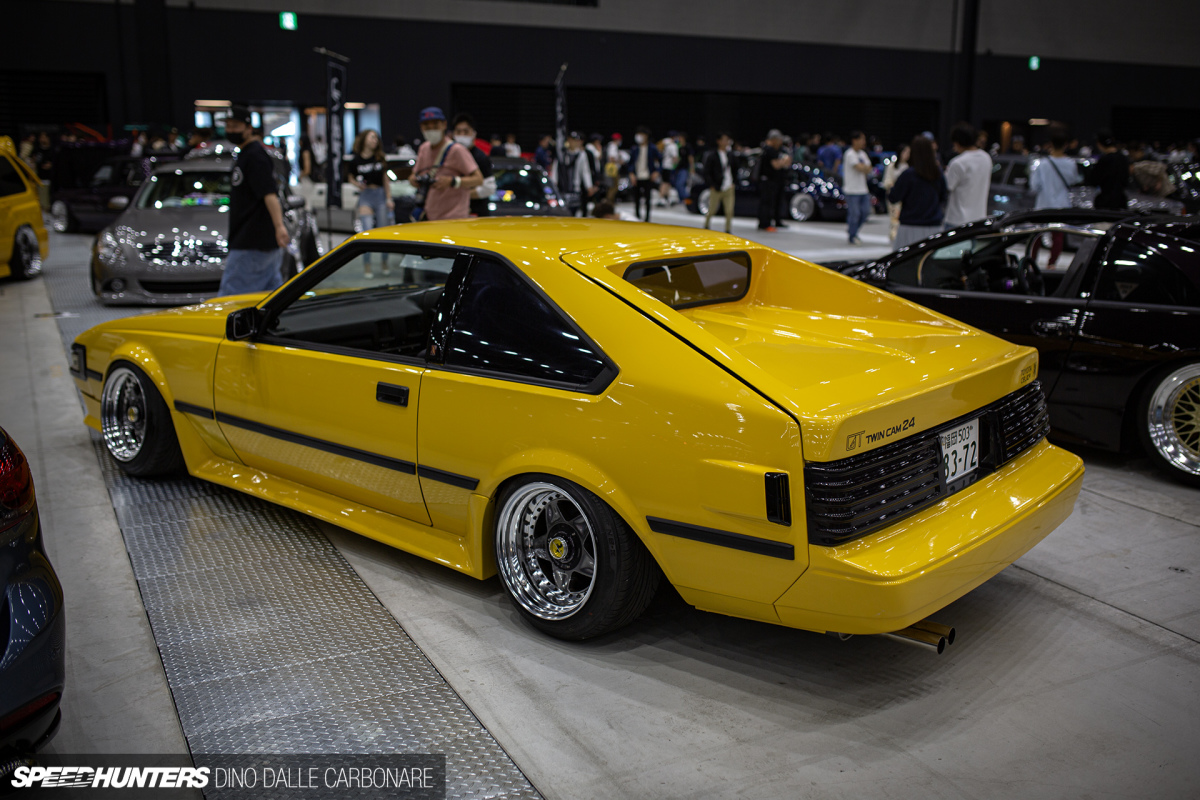 The stock hatch has been replaced with a kaido racer-style rear conversion, where the massive glass section gets swapped out for a smaller upright piece, to radically alter the rear-end look of the MA61. The only thing that could be improved here are some rather large hatch panel gaps that are hard to miss with bright yellow paint.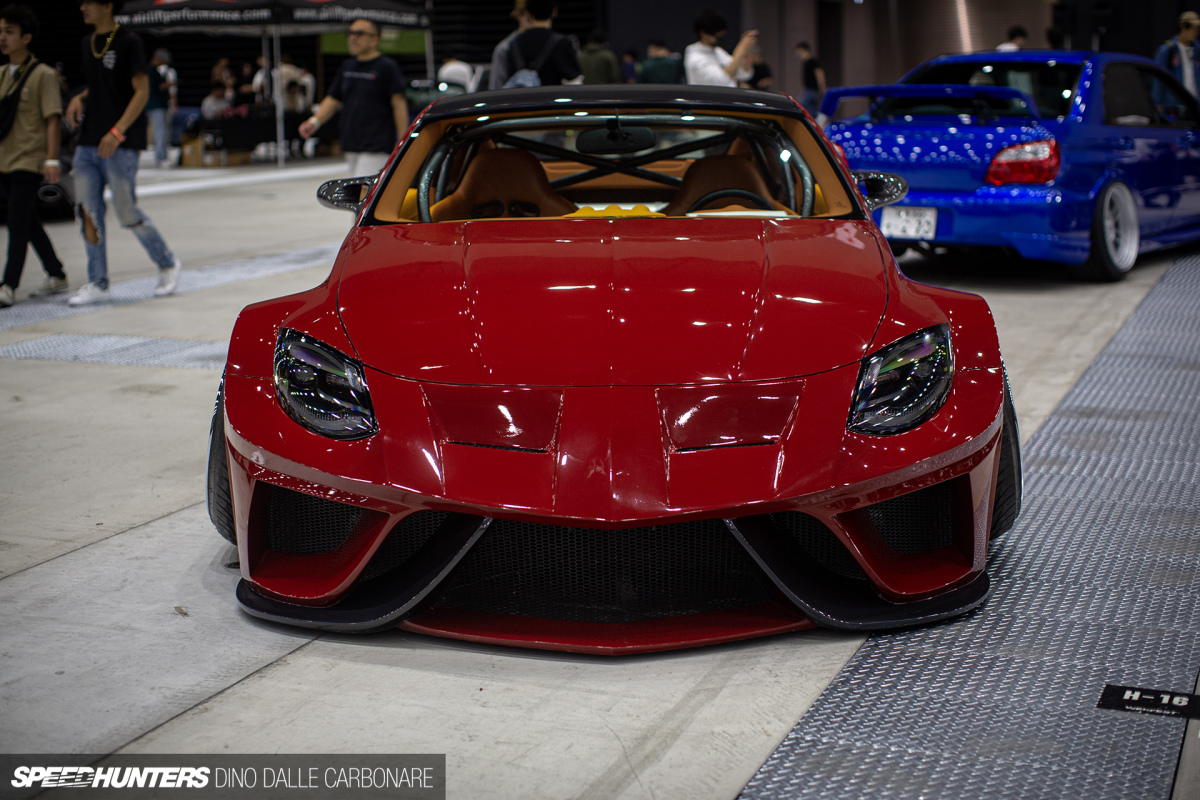 Confused? Yeah, so was I!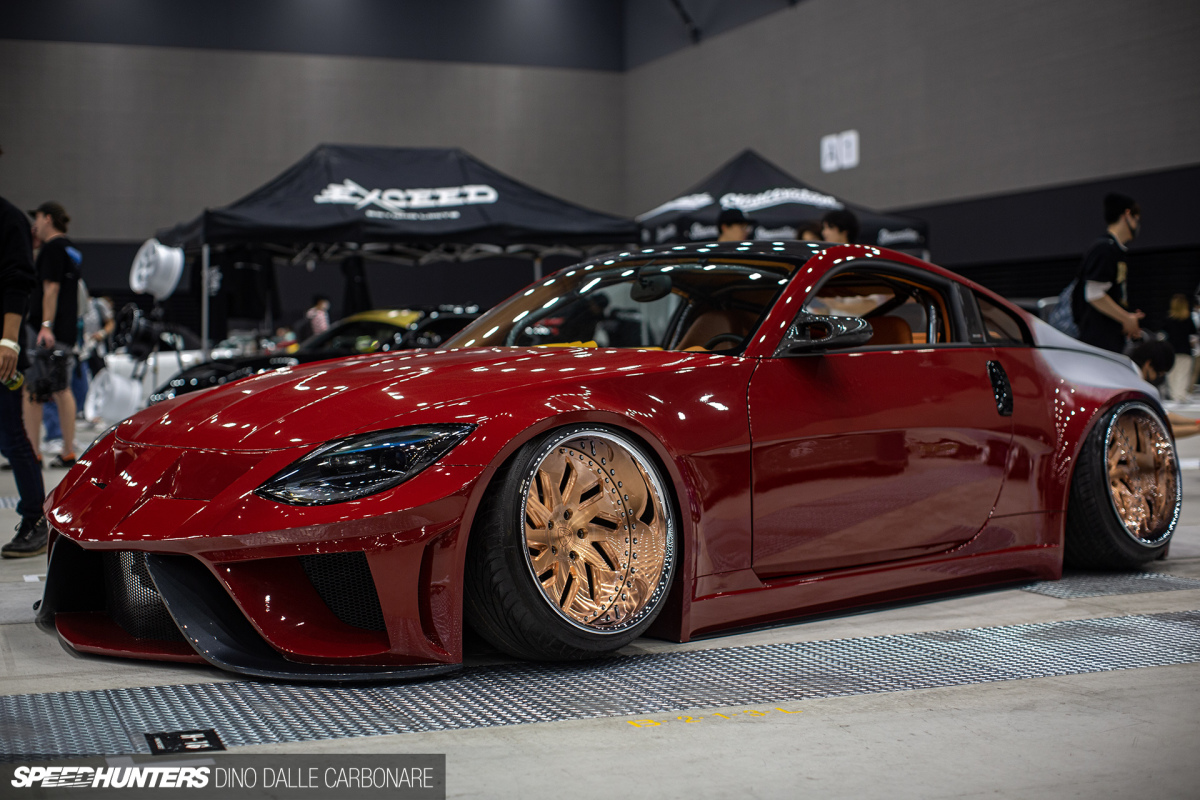 What do we even call this? A Z33 + RZ34 = RZ67?!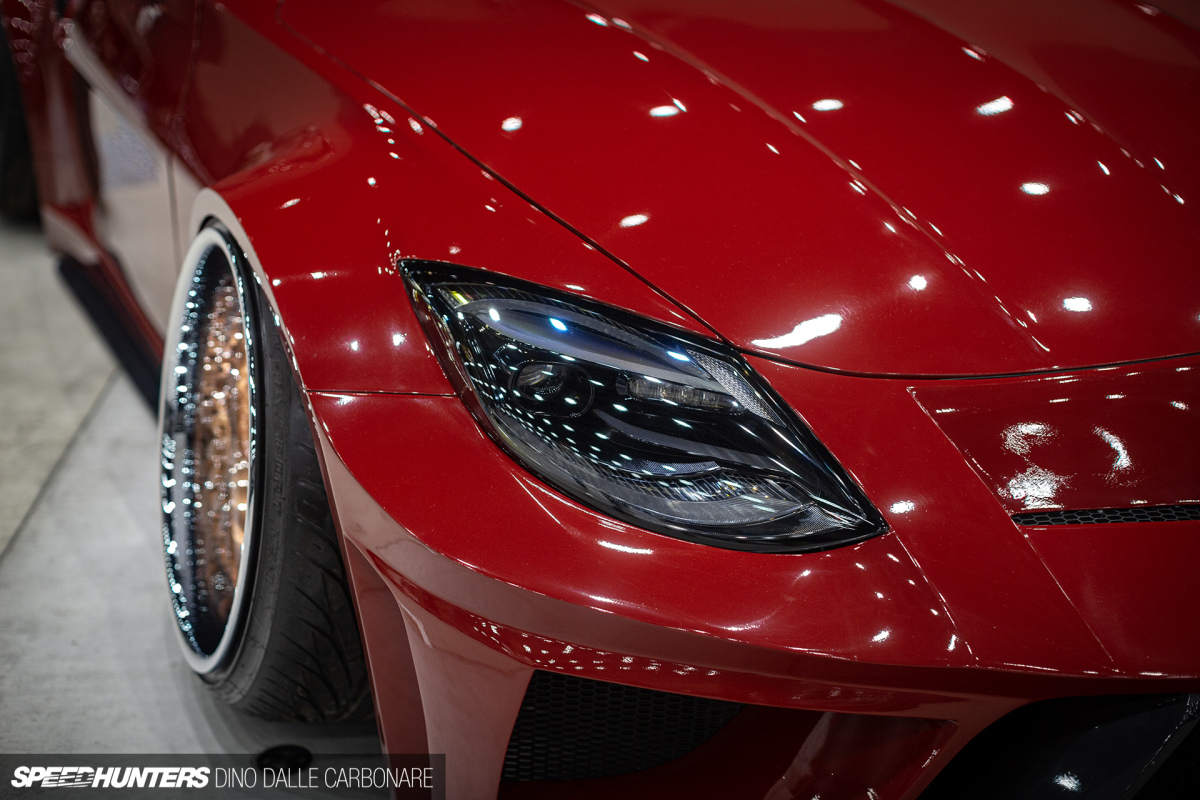 Grafting RZ34 headlight and taillights onto this Z33 required a total reshaping of the front and rear ends.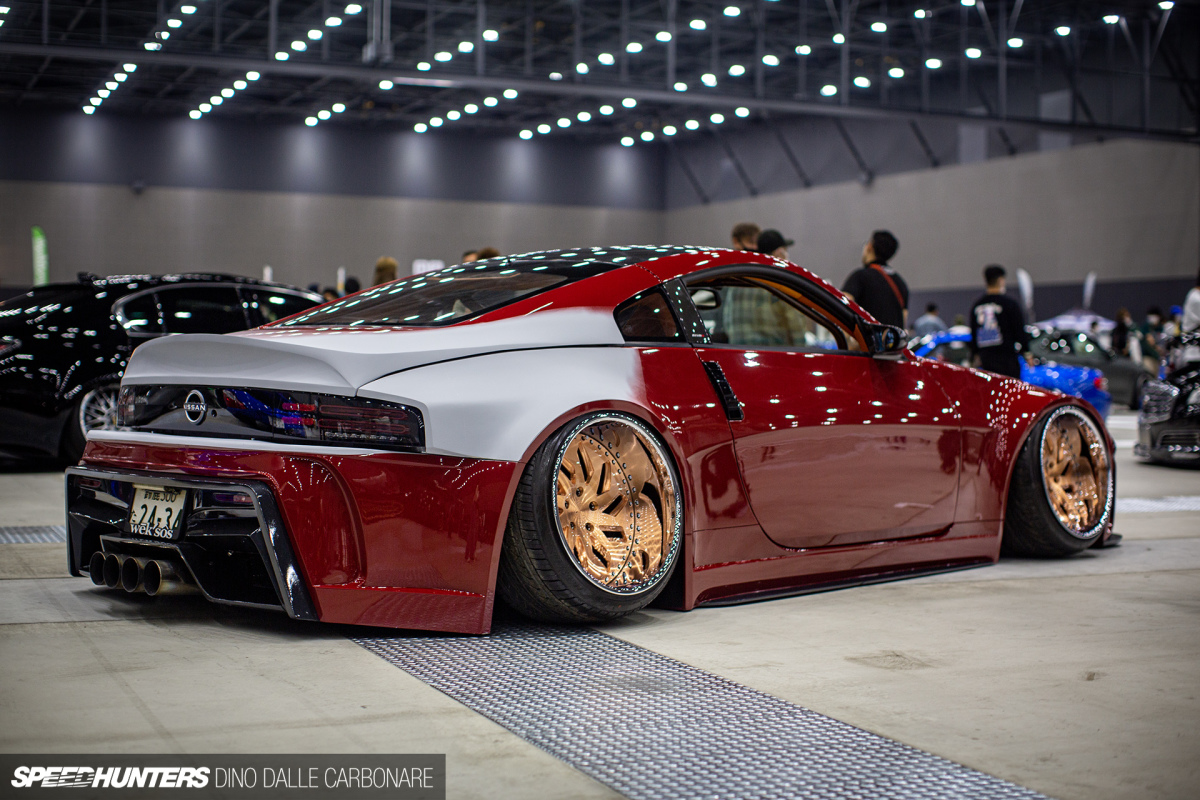 It wasn't even totally finished, so either the Wekfest crunch got to the builders or they simply left the rear unpainted to highlight the work that went into this custom conversion.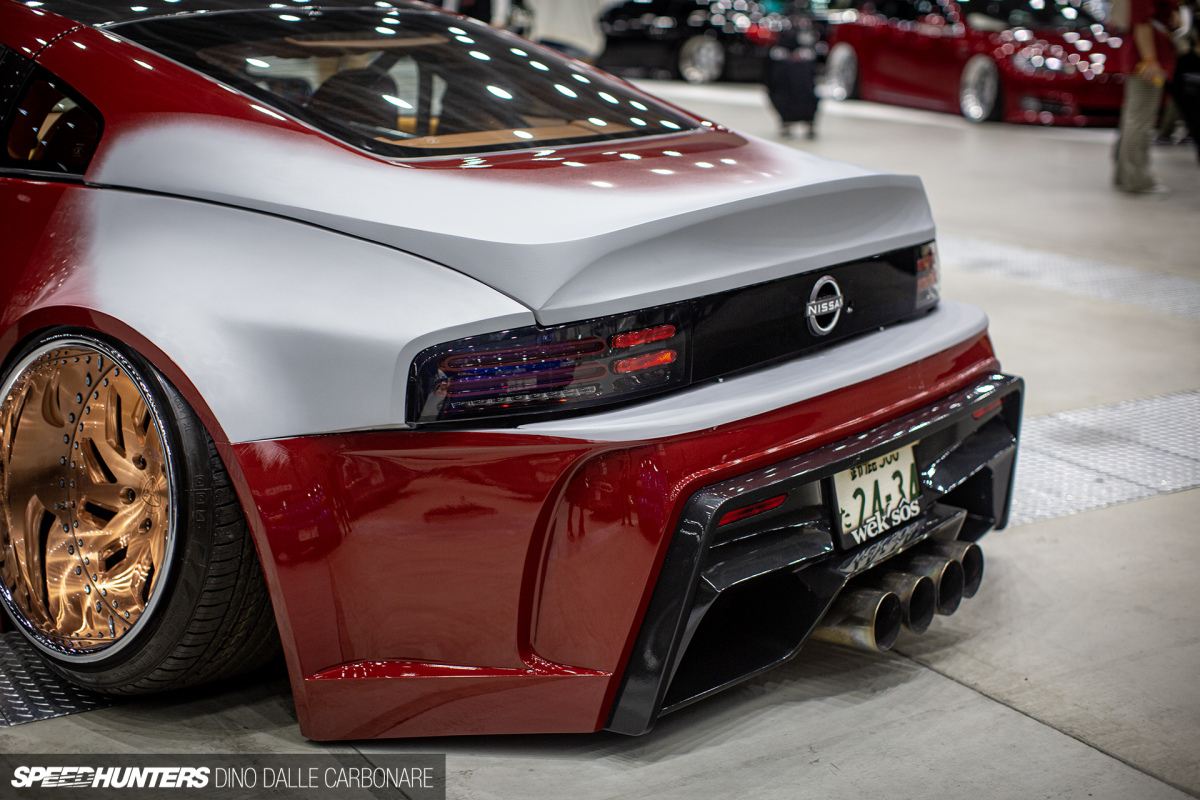 The choice of wheels and the exaggerated stance categorize the car as very show-oriented build, but it's crazy to see how much better the Z33's awkward and bulbous rear end looks with some Z34 400Z style.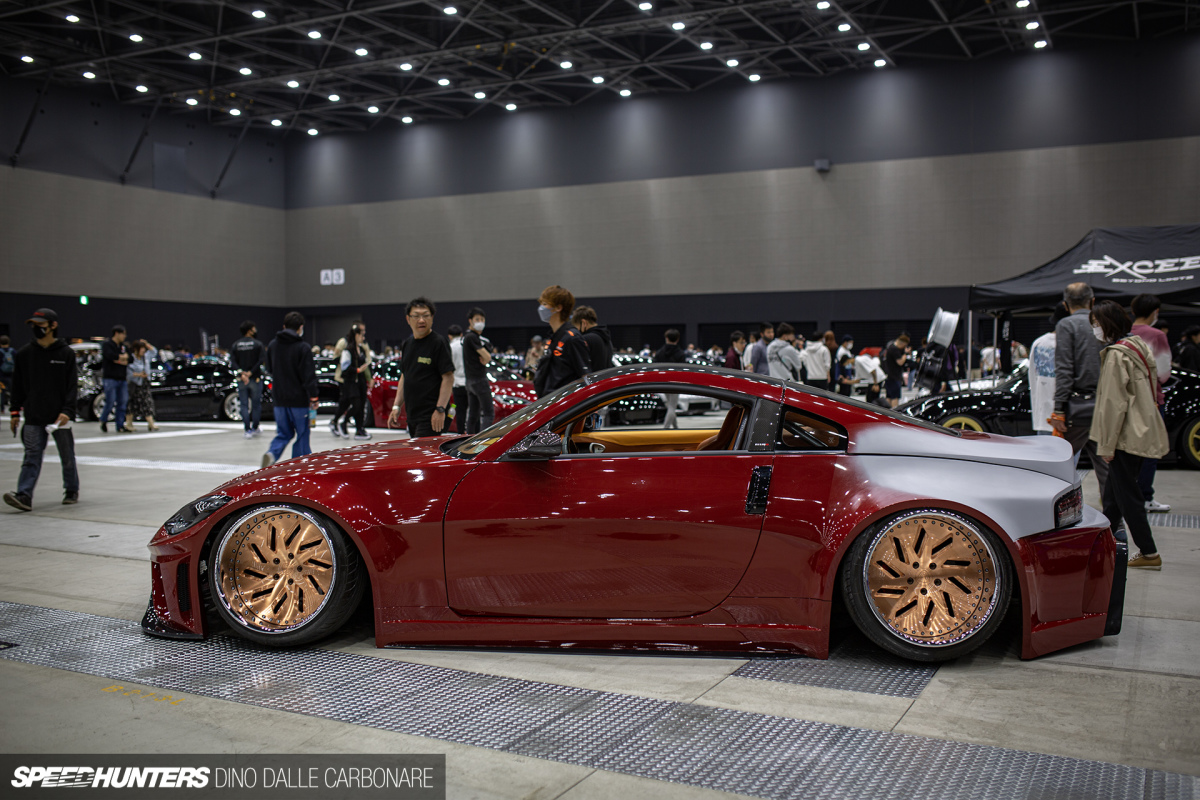 Thoughts?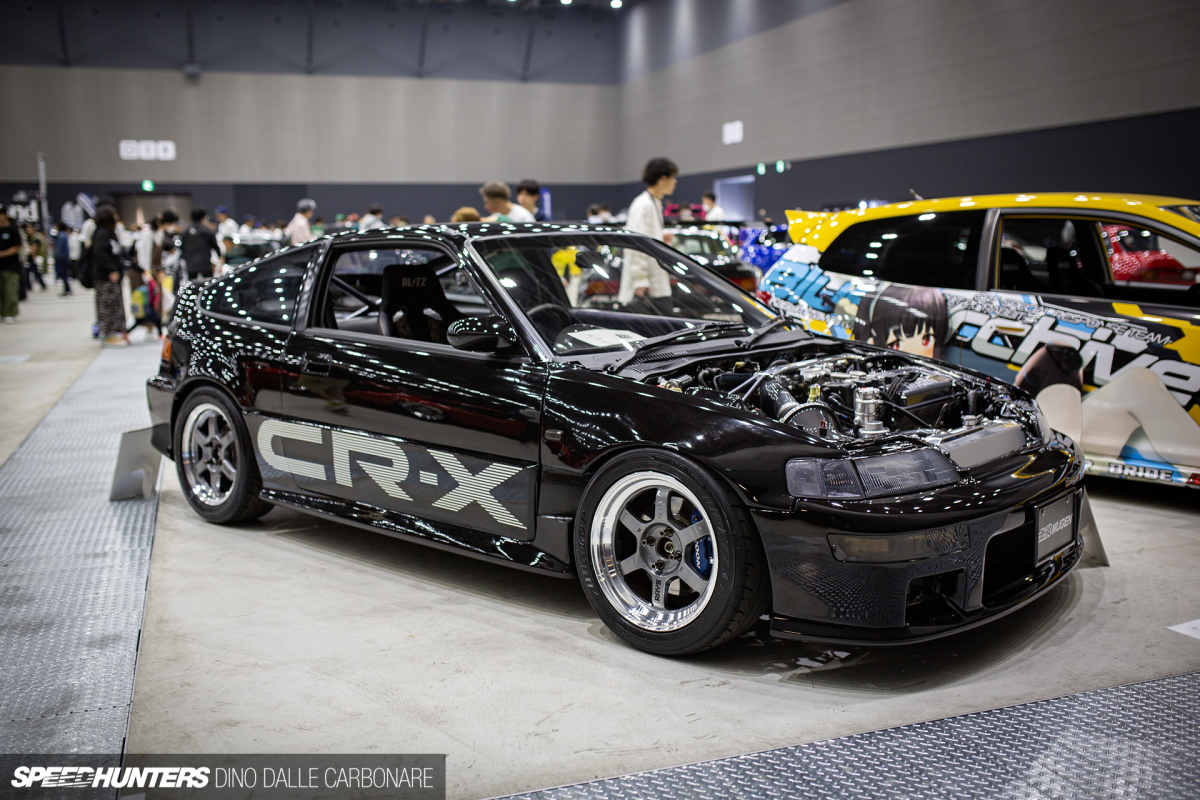 I've always had a soft spot for the EF-series Honda CR-X, and this Mugen-kitted example on RAYS Volk Racing TE37Vs ticks all the boxes for me.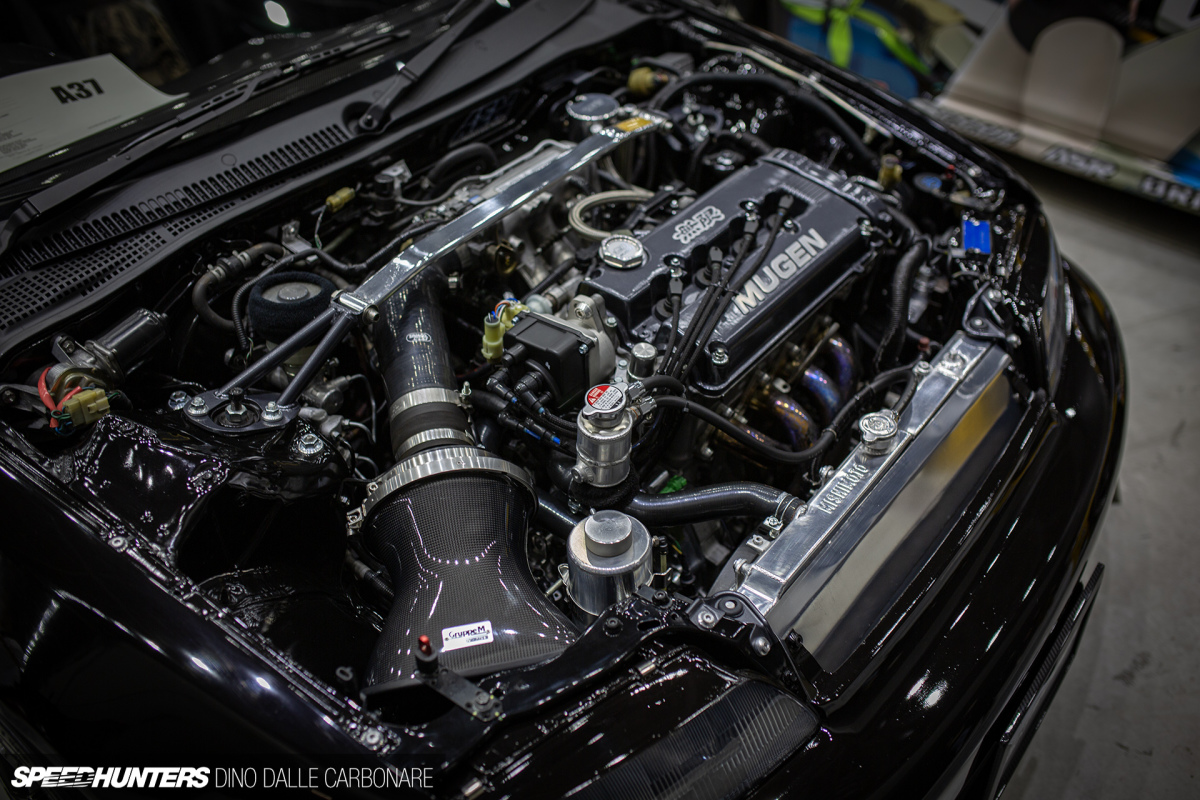 Even though the B-series bay hasn't been shaved or tucked, it's very clean. And check out that carbon fiber GruppeM air box.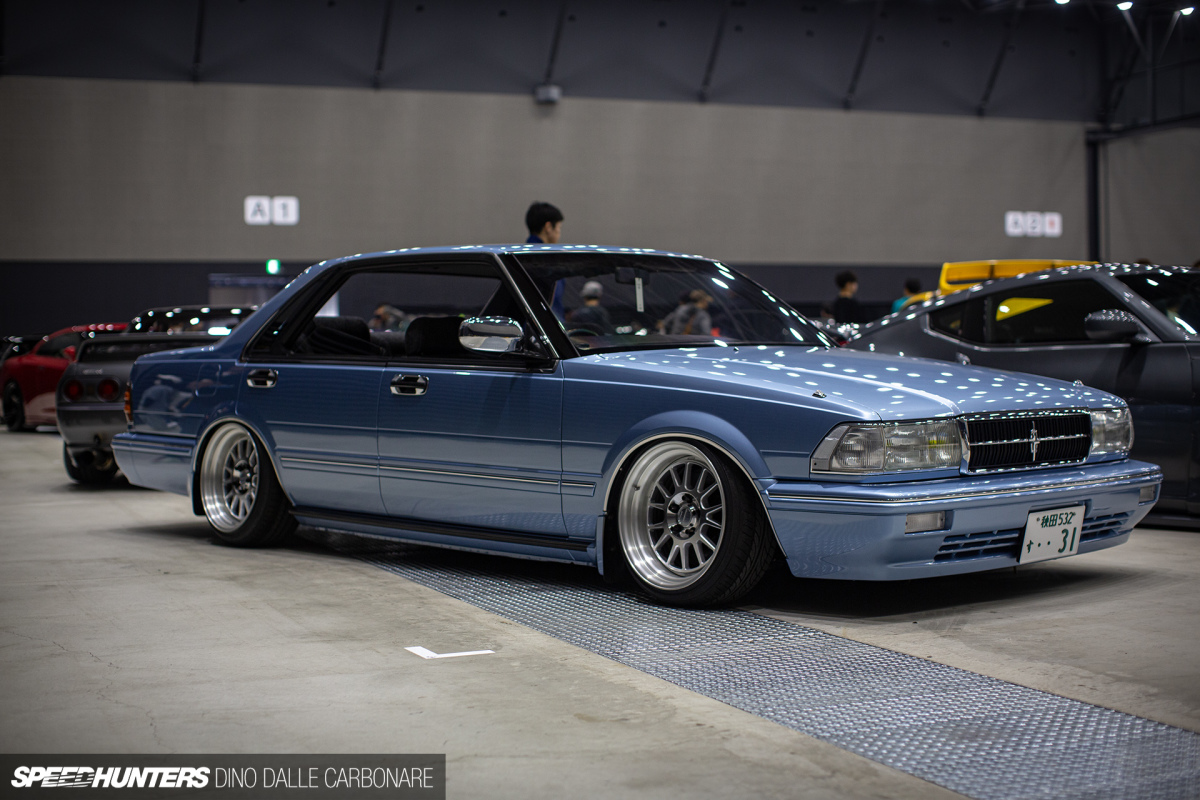 We definitely need to talk about this Nissan Y31 Gloria Gran Turismo.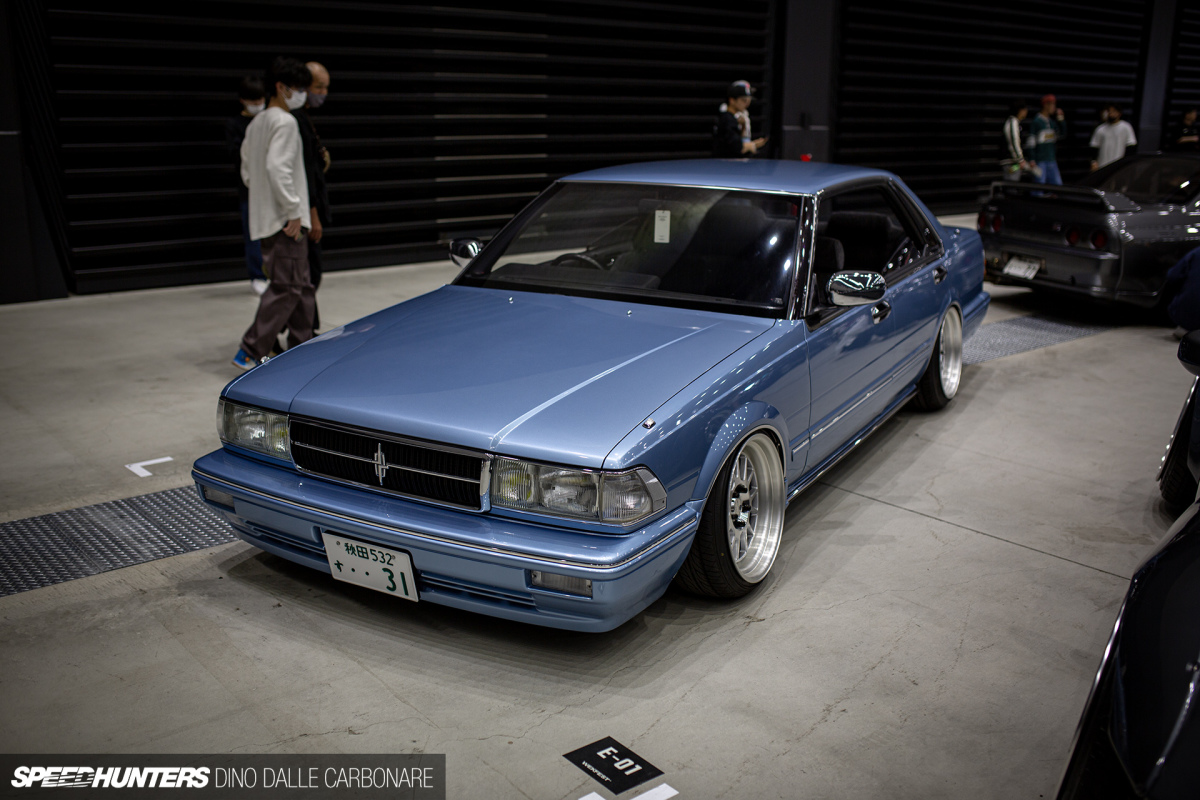 There's something cool about these big sedans from the late '80s, but until I saw this example I never really realized, that outside bippu style, how damn good they can be made to look.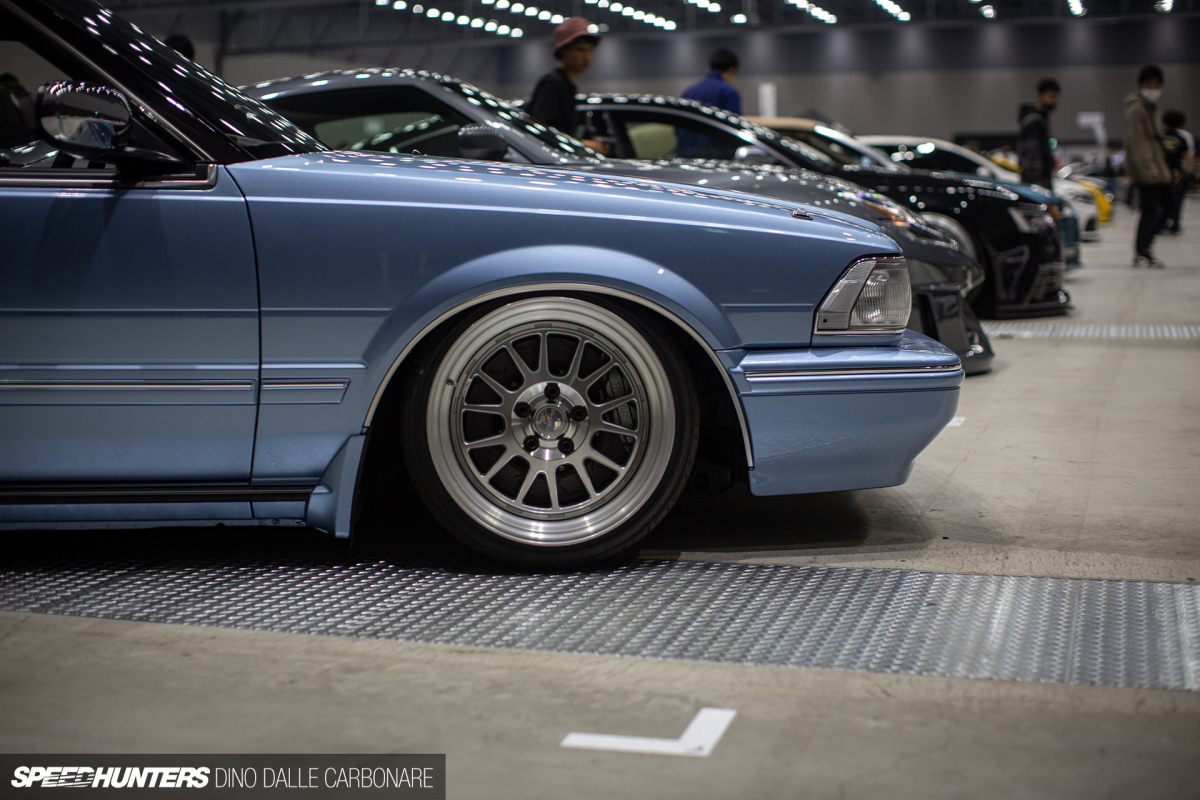 Aside from the non-factory color, I think it's the Work Seeker FX wheels with stepped satin lips that make the car stand out.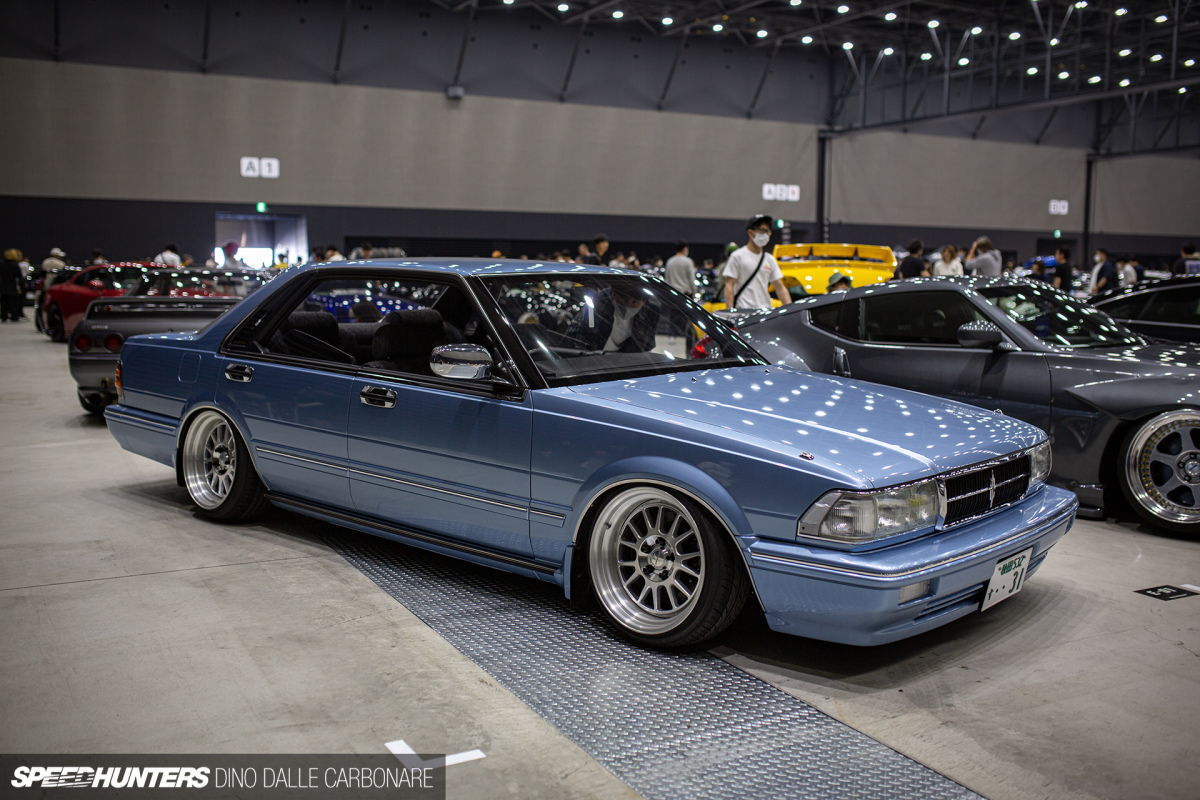 The way they tuck into those stock fender flares really helps to bring the whole look together.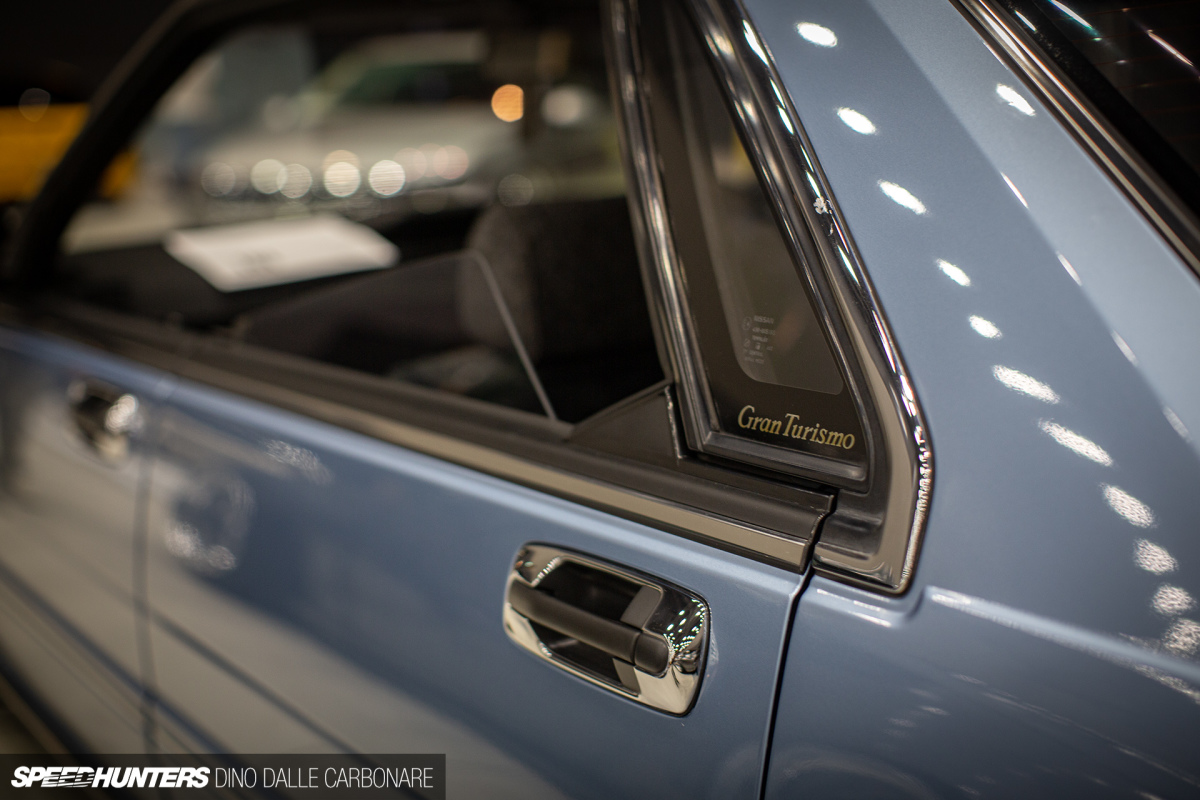 The coolest aspect of the Y31 has to be the pillarless front and rear doors. They surely won't help with structural rigidity, but are great for cruising.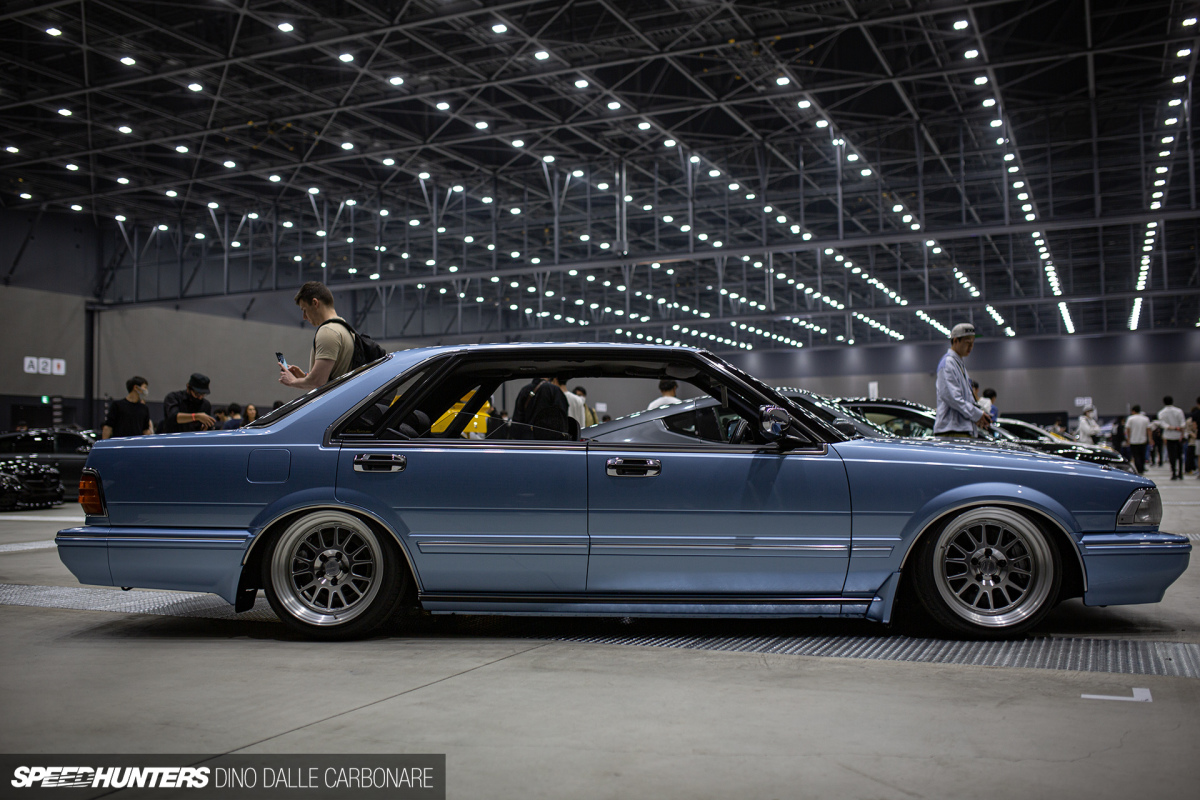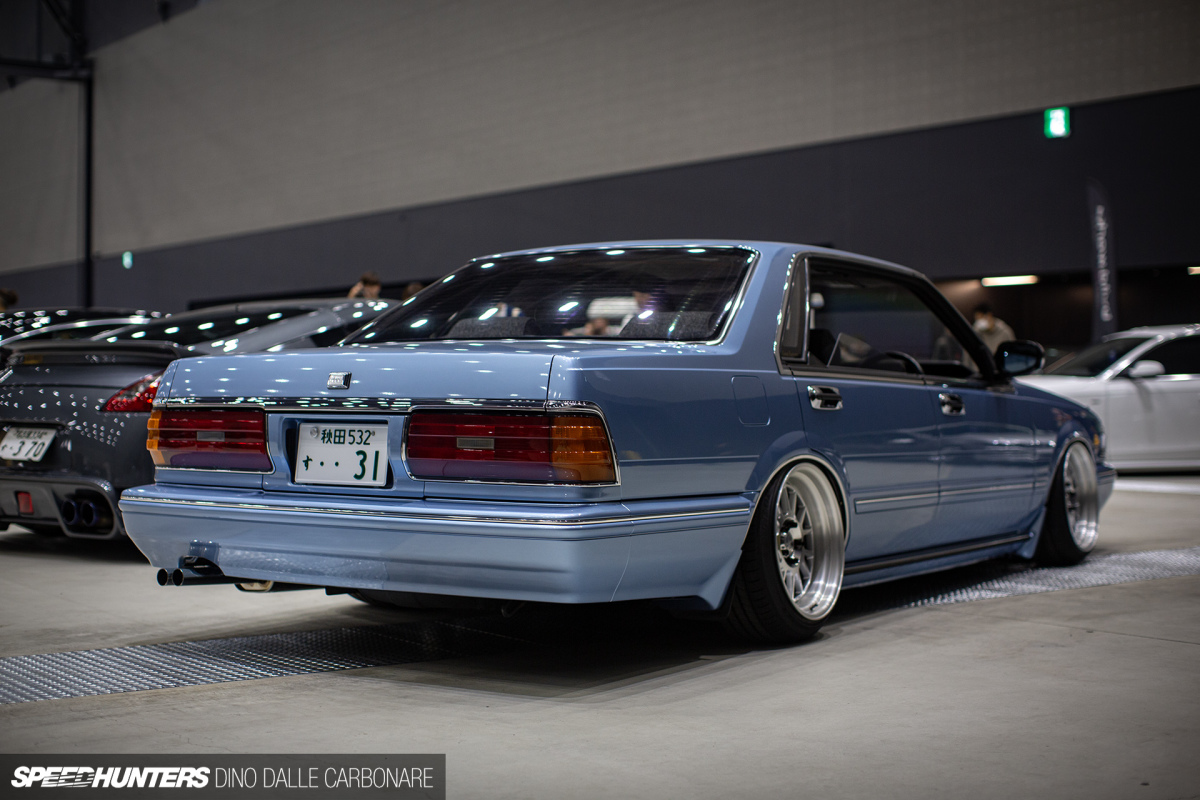 That list of dream cars that I need to own at some point just increased by one!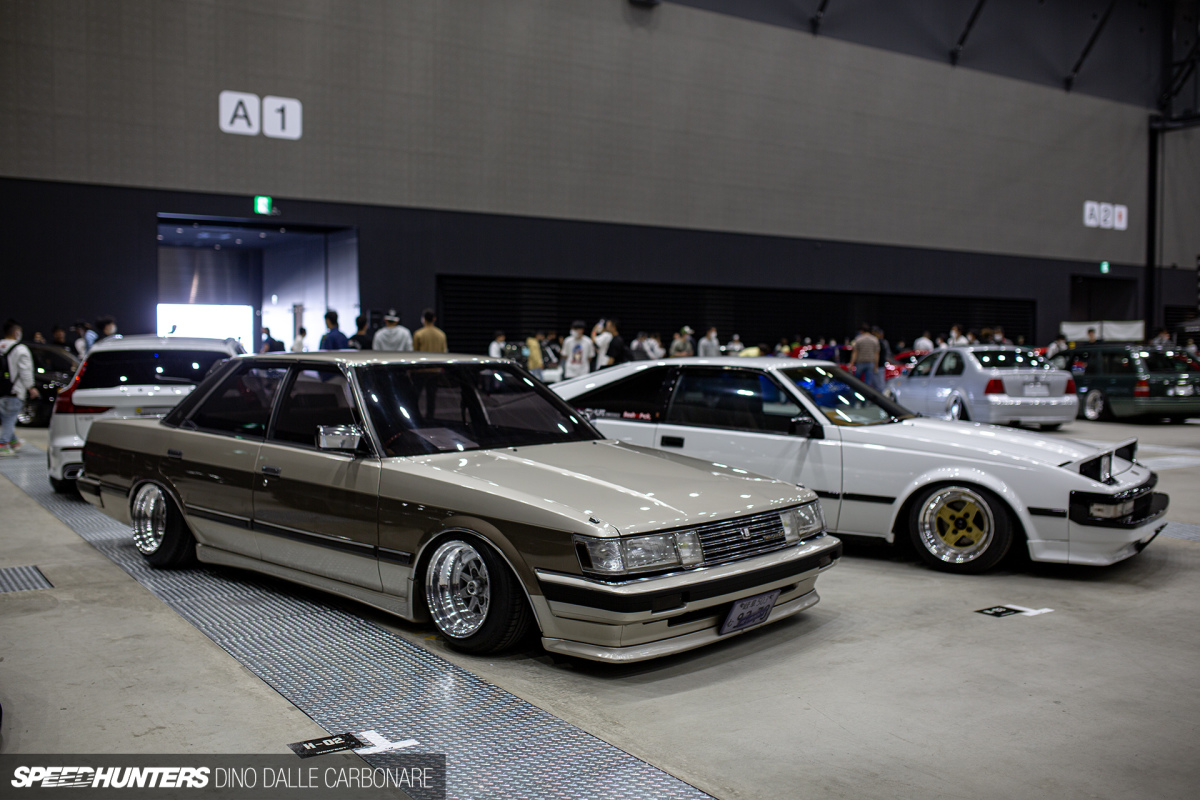 I must have been on an '80s sedan vibe as I roamed around, because I have another Mark II to show you.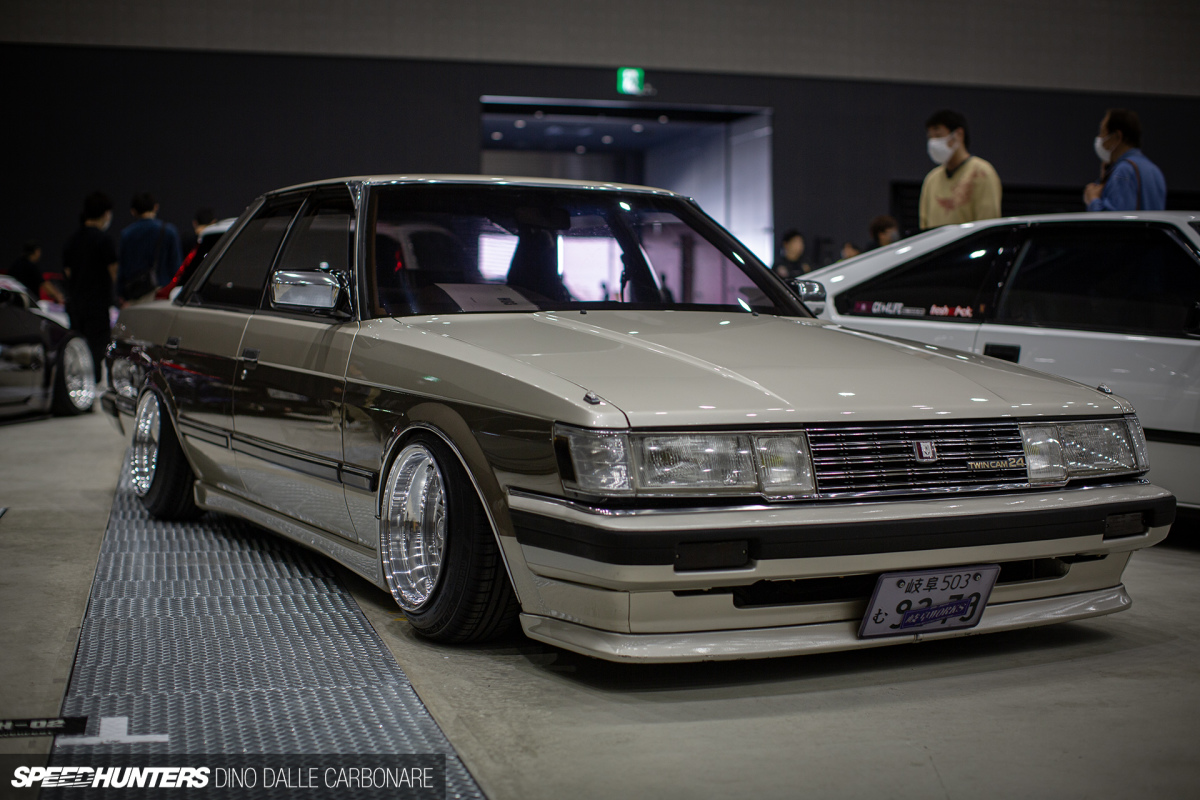 Much like the white car from earlier on, this GX71 also sits on SSR Mark III wheels. But it's the two-tone paint that does it for me.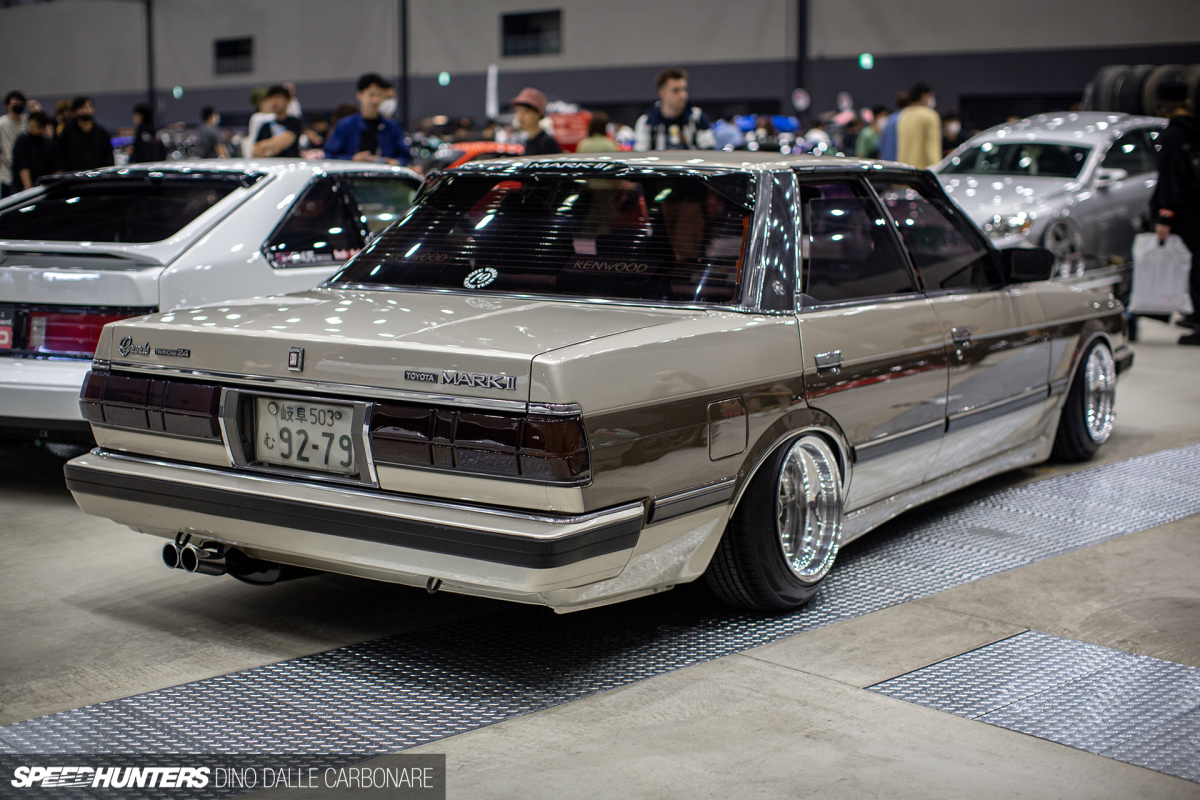 Am I the only one that can't get enough of these cars? The Celica XX parked next to it was a bonus too.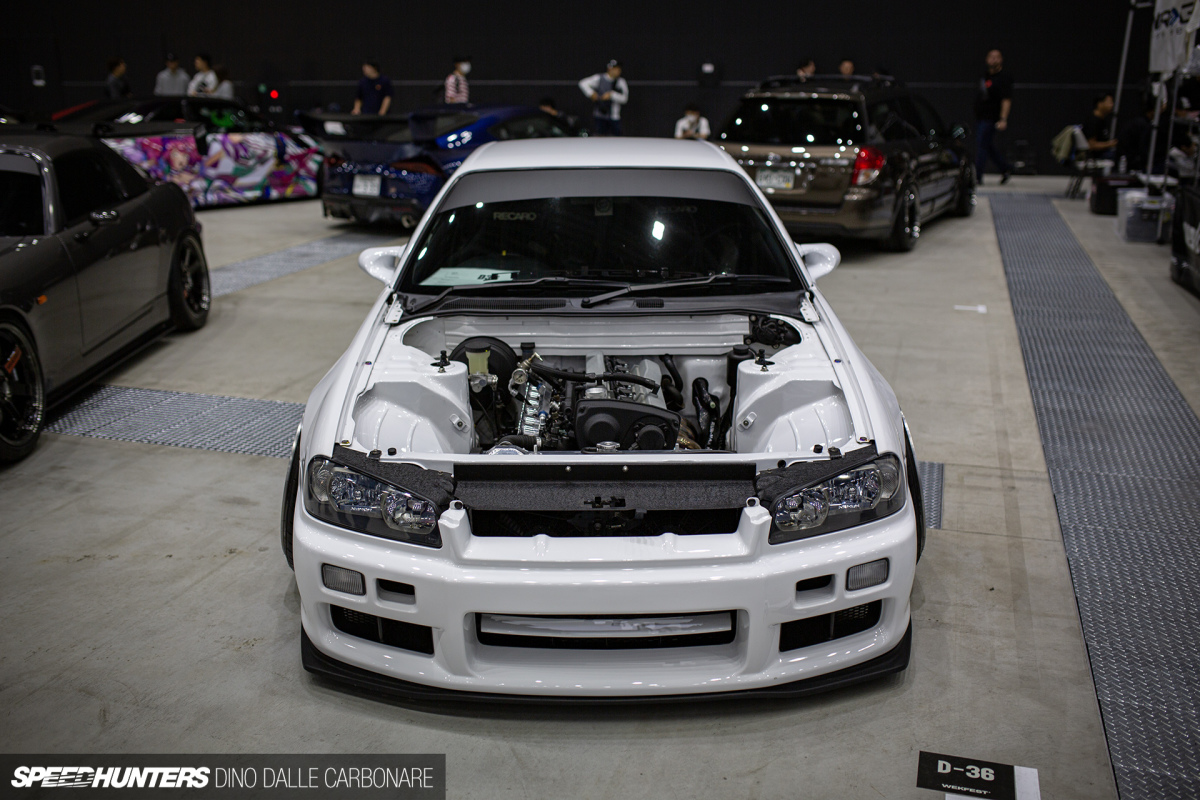 Time for a bit of san-yon action, starting with this ER34 Skyline GT-T.
This has to be the best RB25DE engine bay I've ever seen.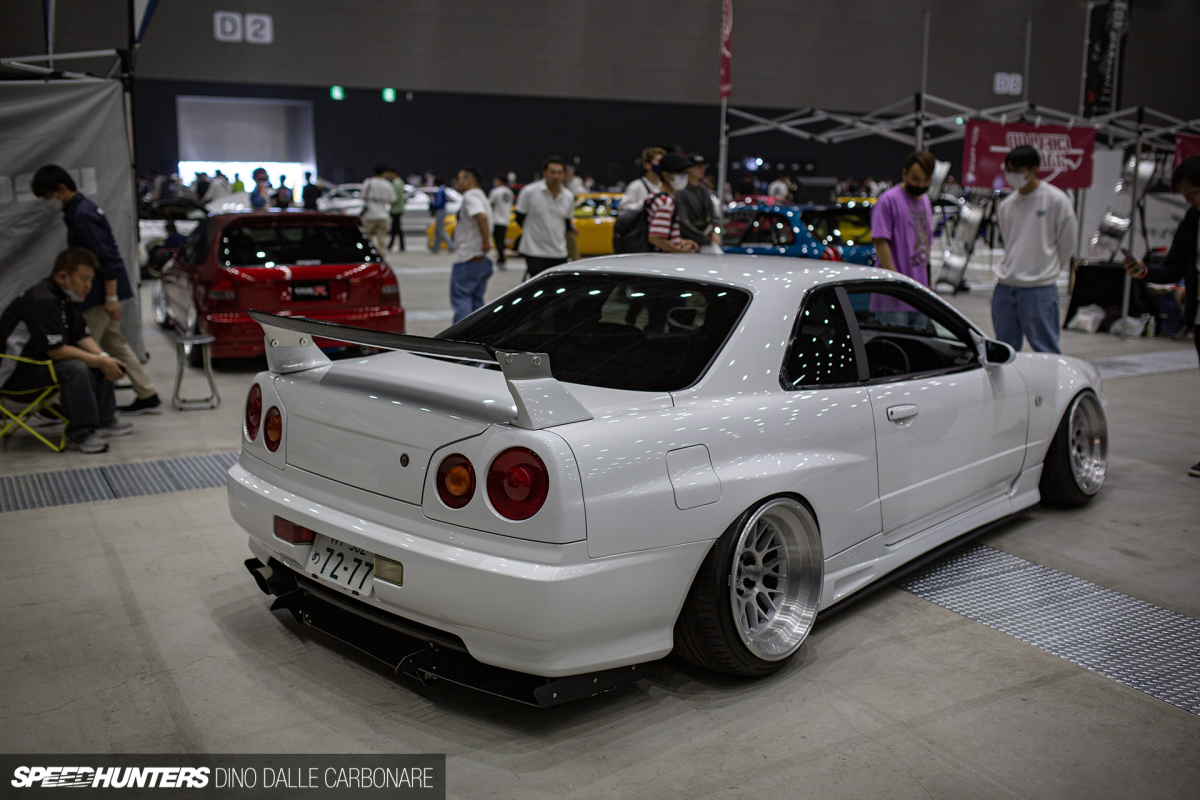 I also liked how the GT-R look was only applied to rear fenders, really setting the car apart from all other R-type GT-T conversions you see in Japan.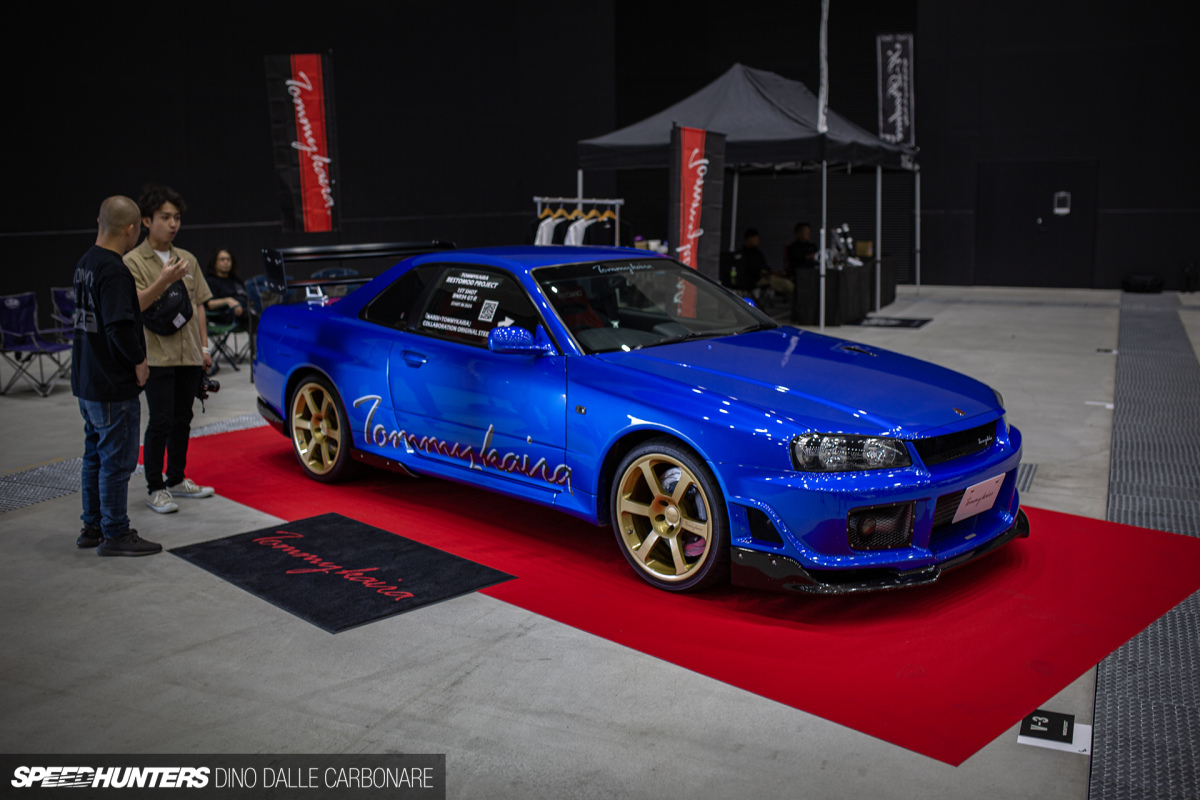 This was quite a surprise, a legit Tommykaira BNR34 Skyline GT-R.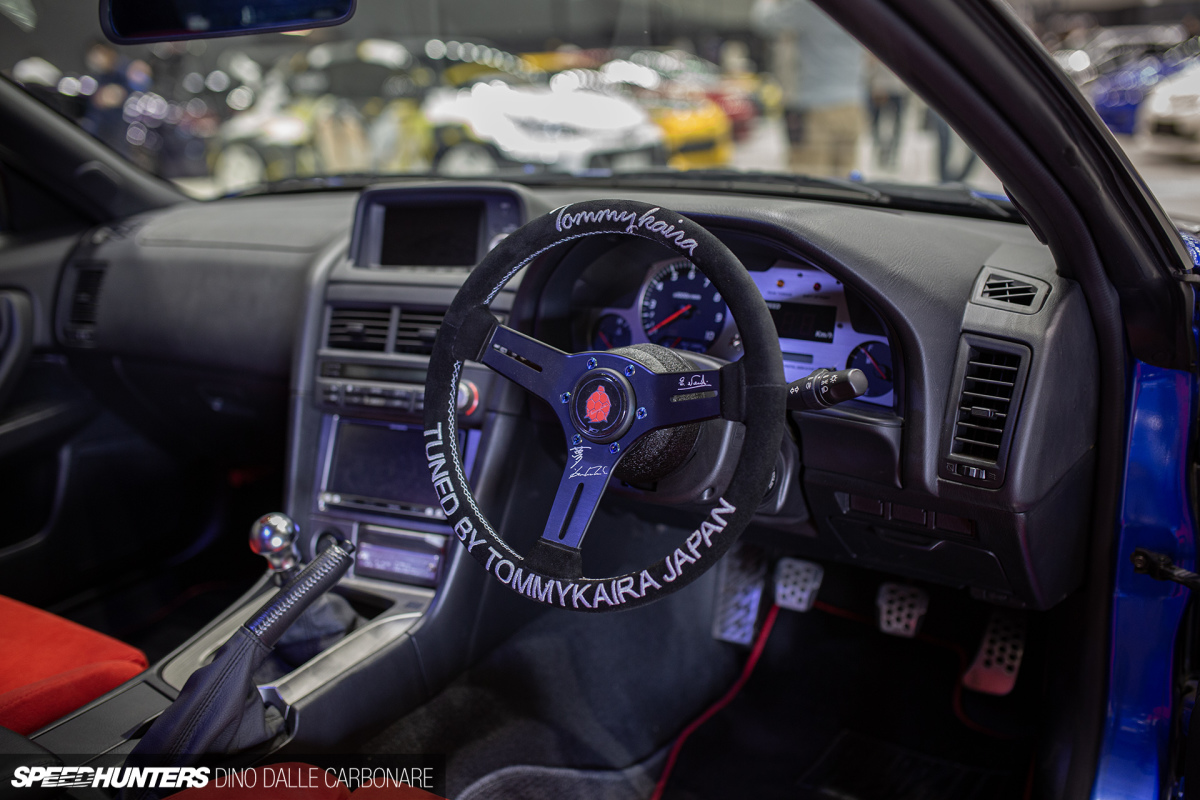 It's one of 11 high-spec cars built back in 1999-2000, now fitted with a collaborative Nardi steering wheel that Tommykaira recently released.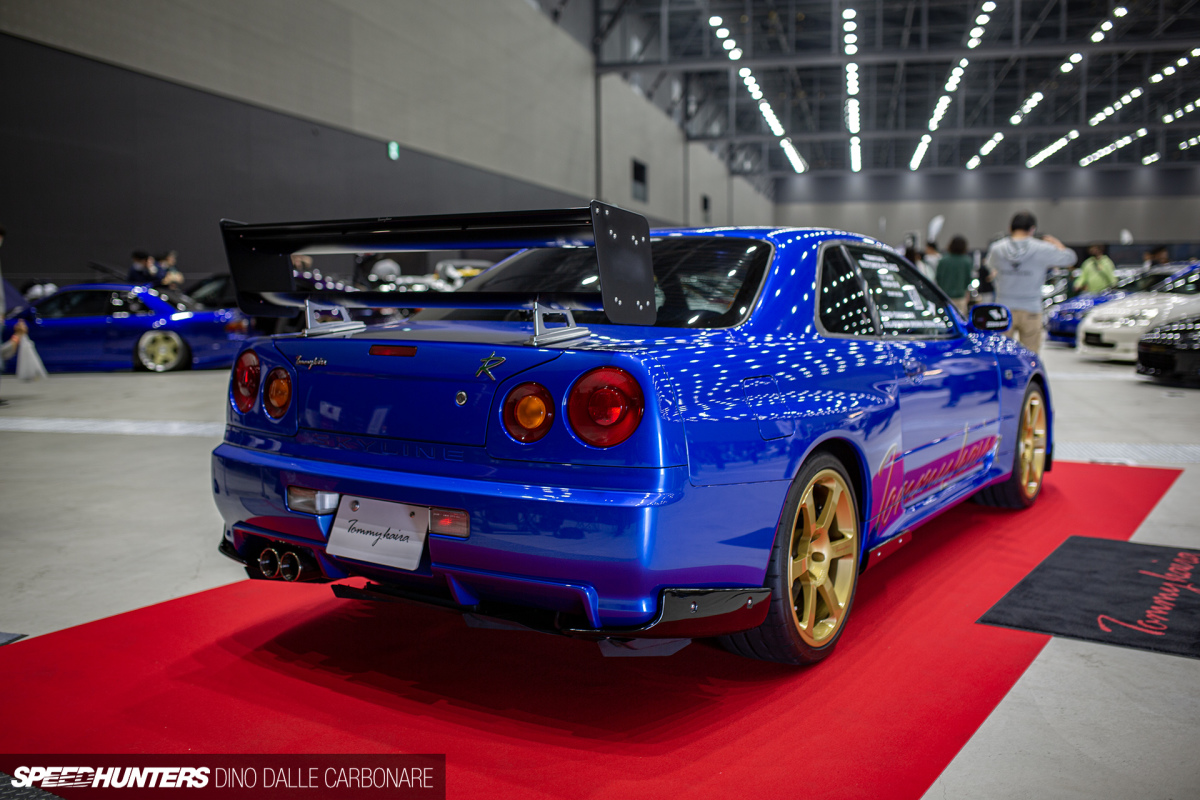 There were two specs of this car offered, and you can tell this is the more powerful variant as it's got the green 'R' badge on the right side of the trunk lid.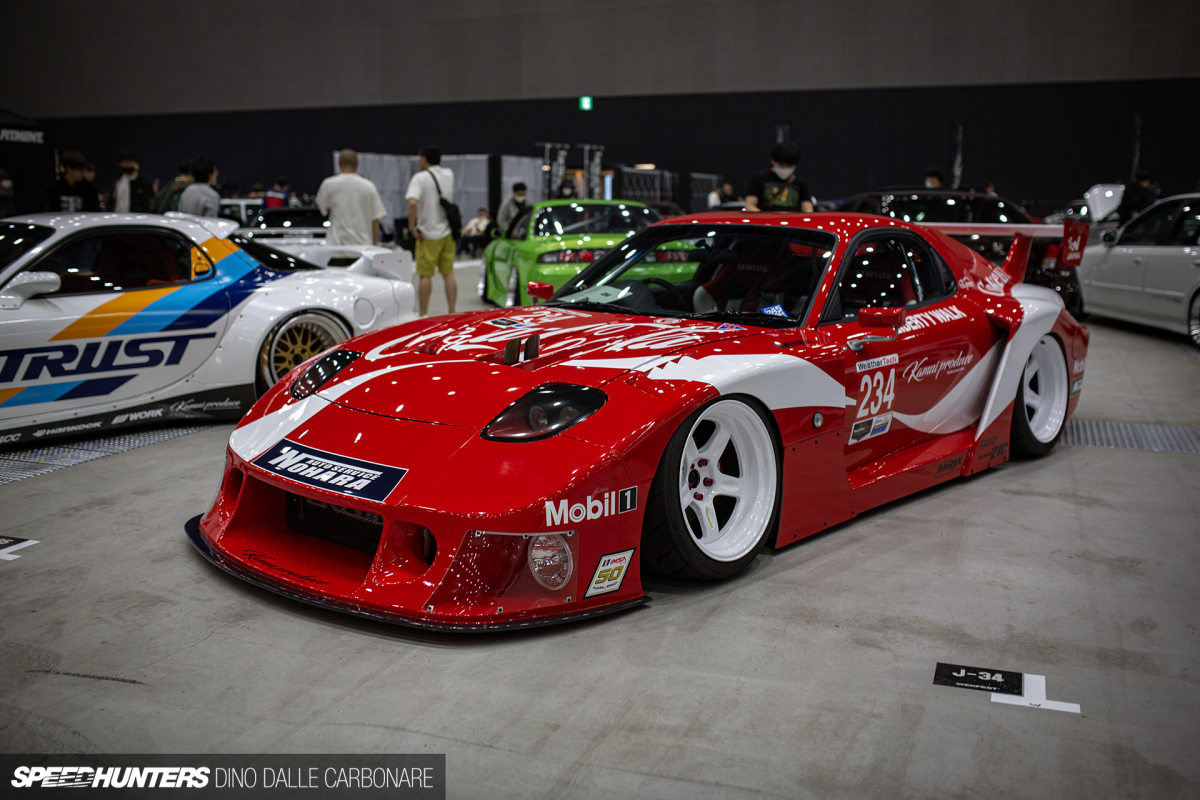 I got to shoot the Liberty Walk Silhouette FD3S RX-7 after Tokyo Auto Salon this year, but thought it was a pity they chose to launch such a wild conversion with a black car. RE Pro Shop Miyoshi's red and white Coca-Cola-themed build on the hand really does this epic kit justice.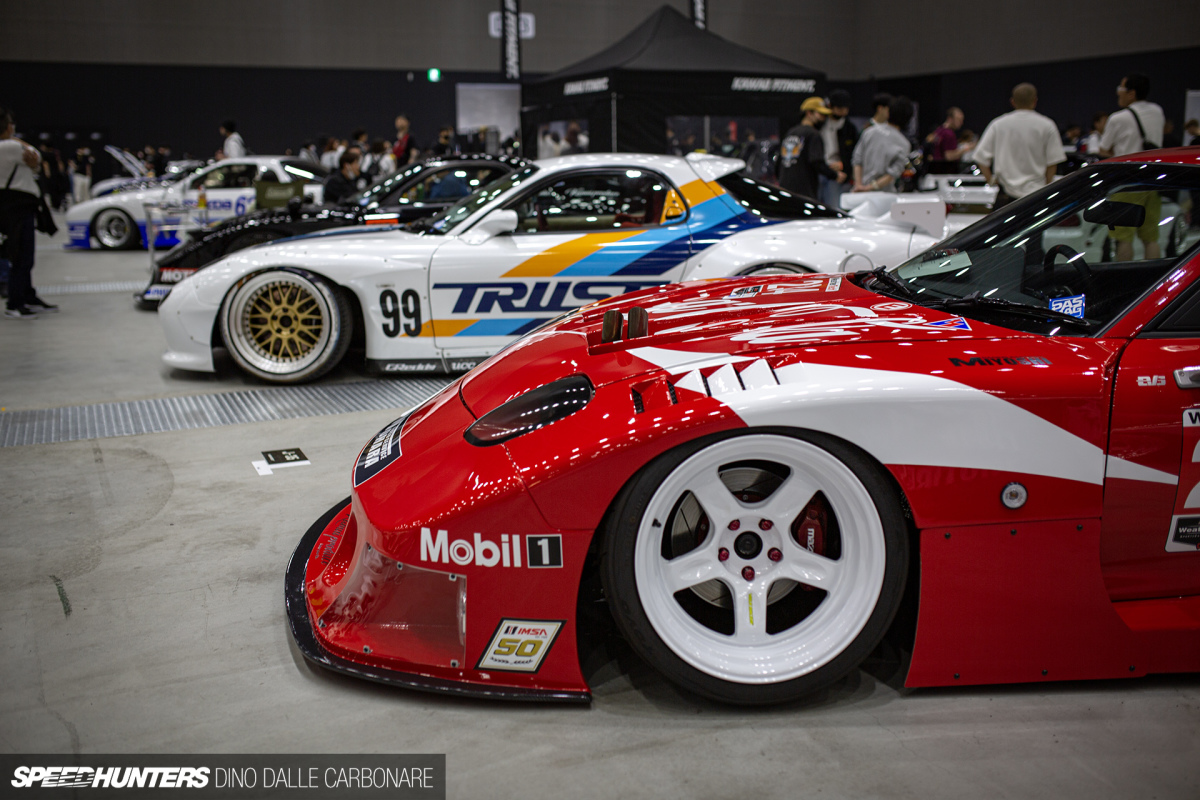 RAYS Volk Racing 21Cs in white are a spot-on choice too.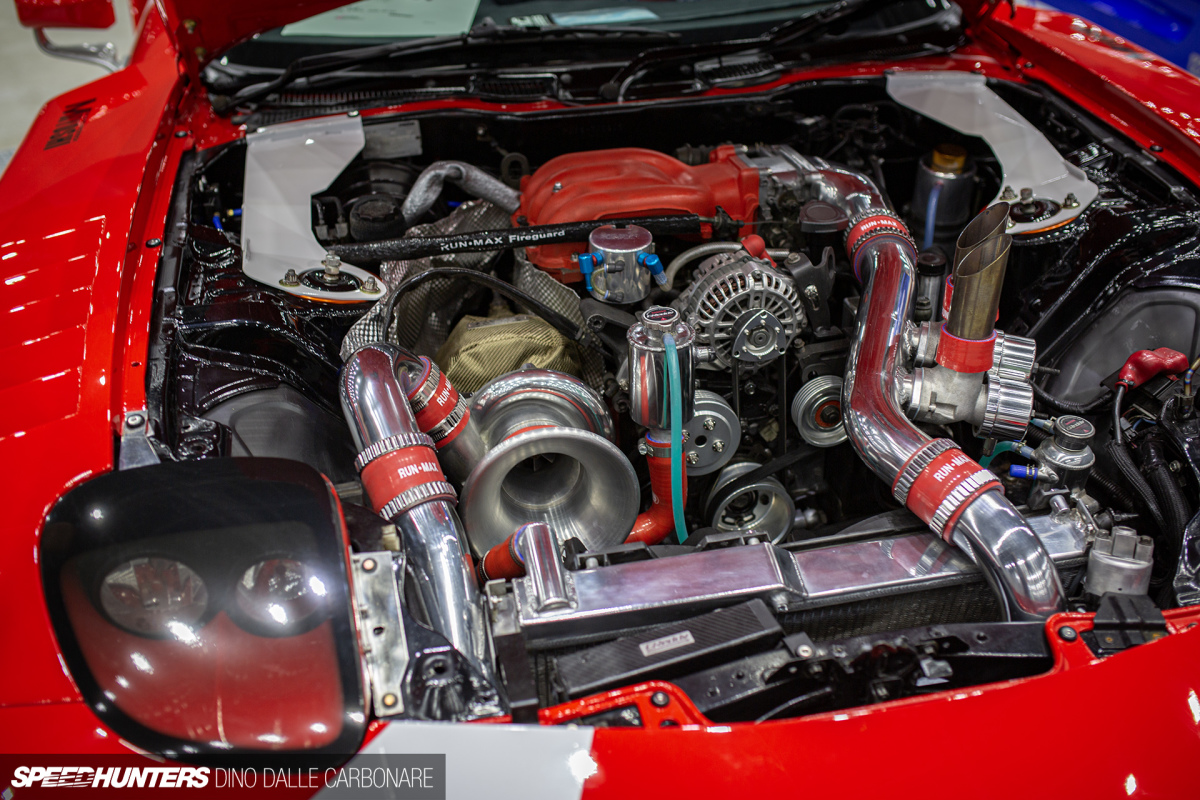 And don't for a second think that Miyoshi would leave the engine stock.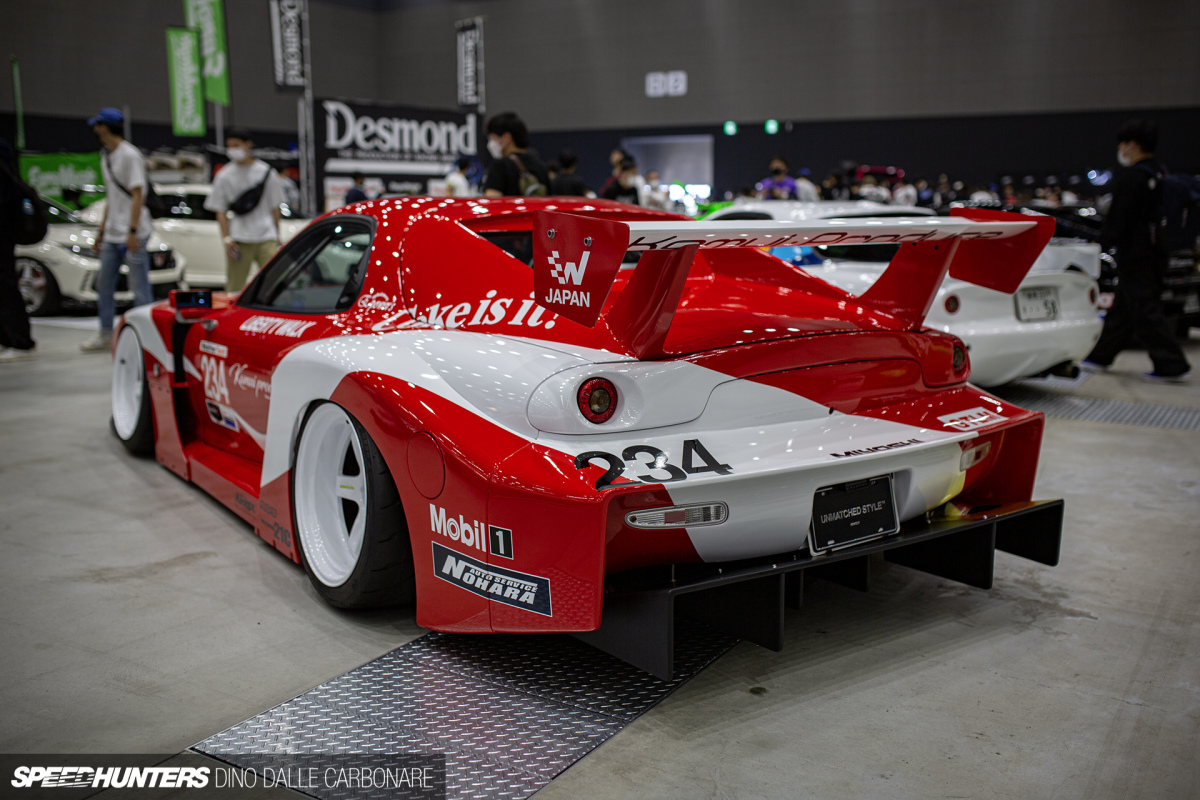 Liberty Walk really nailed this conversion. Just like the work that Miyoshi does with its rotary creations, it's very much a mix of old and new, of race car and kaido racer.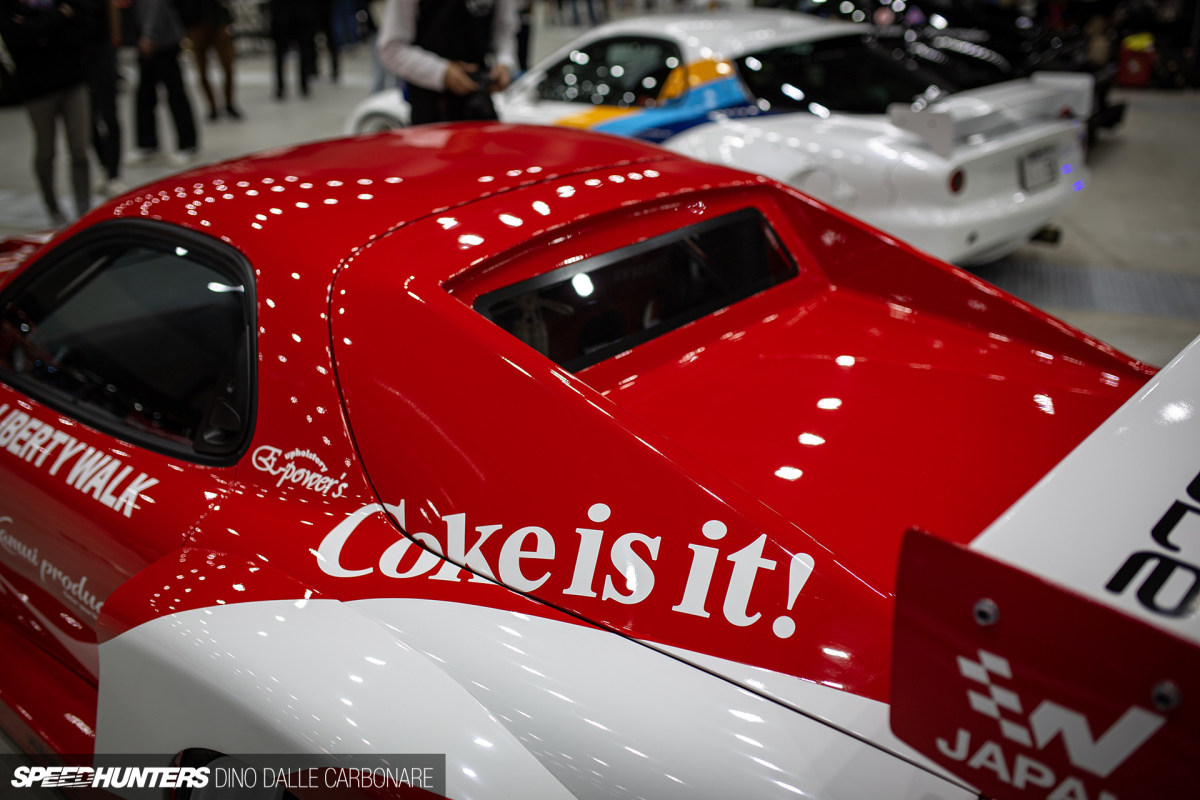 The latter really comes across with the rear hatch conversion.
I'll stop here for now, but make sure you check back soon as I have a lot more to share from Wekfest Japan 2023.
Dino Dalle Carbonare
Instagram: dino_dalle_carbonare
dino@speedhunters.com