Australia's electric vehicles sales have reached an all-time high with full battery EVS making up 8% of the overall new vehicle market in the month of April.
The latest data from the Federated Chamber of Automotive Industries shows that Tesla once again led the EV charge, grabbing 4.5 per cent of the overall market, and its Model Y falling just short of grabbing top spot in the overall SUV segment from Toyota's RAV4 and the Model 3 coming in second in the passenger segment.
According to the April sales data from FCAI, a total of 82,137 new vehicles were sold in April, a rise of 1.3% compared to the same time last year. 
EVs including battery electric and plug-in hybrid vehicles made up 9.5% of the overall sales, with full battery EVs accounting for 8 per cent.
"We know that this number would have been larger had the industry not faced global supply challenges," FACI boss Tony Weber said in a statement.
The top-selling April models included the Tesla Model Y, which was only outsold in the SUV segment by the Toyota Rav4.
Ford Ranger – 3,567 sales

Toyota Hi-Lux – 3,526 sales

Toyota RAV4 – 2,198 sales

Tesla Model Y – 2095 sales

Hyundai i30 – 2,029 sales
Tesla by far led the market once again with 3,676 sales during April which also happened to be the brand's biggest month of sales this year, topping March's 3,578 sales. 
The Tesla Model 3 had 1,581 sales, which were nearly three times the Toyota Camry which had 574 sales during April. It ranked number 2 in the passenger car market, behind only the Hyundai i30.
So far this year, Tesla has sold 14,083 EVs in Australia, which exceeds Tesla's 2021 total national sales.
BYD – led by the popular Atto 3 – also did quite well having its best month of sales so far with 1,118 sales and grabbing 1.5 per cent of the overall new car market. This brings the total year-to-date sales to 3,216.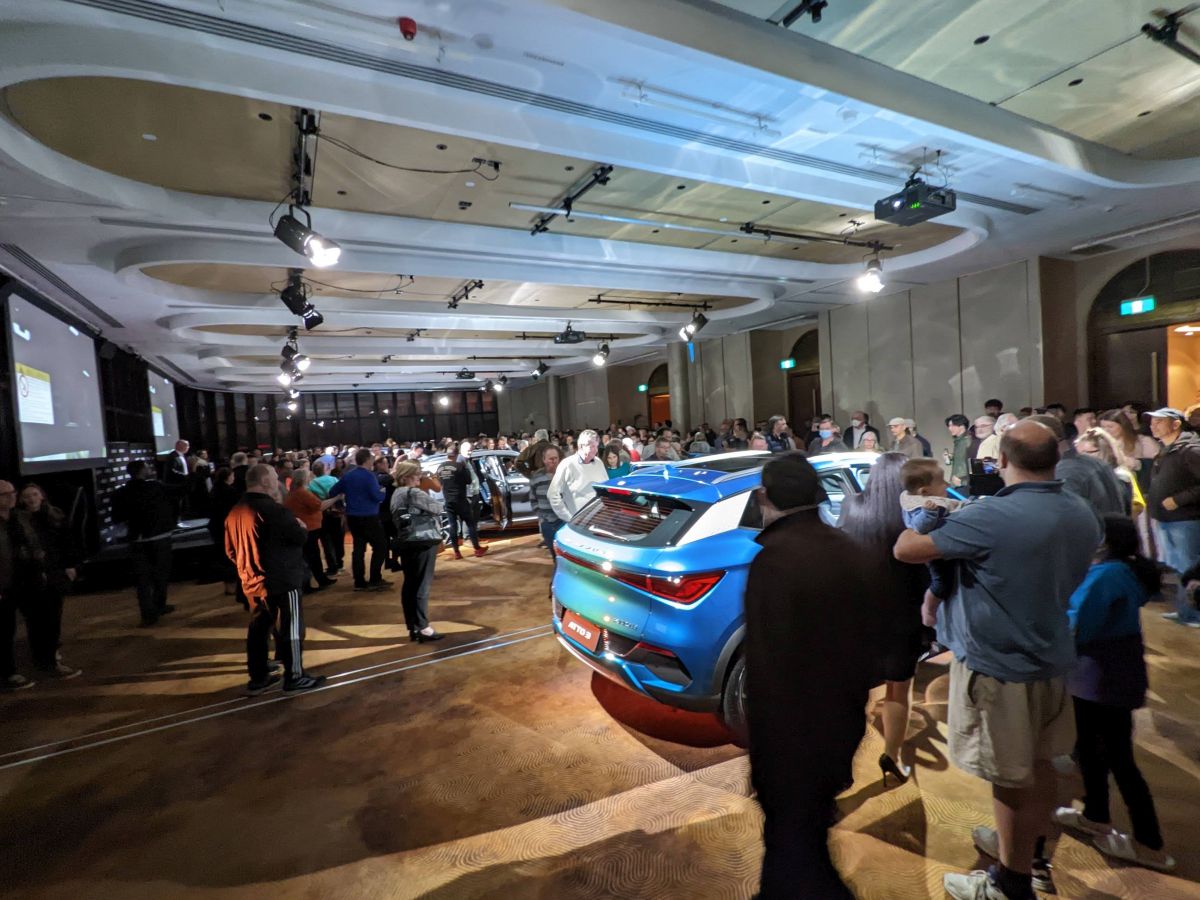 On the pure EV front, best-selling vehicles included:
Tesla Model Y – 2,095 sales

Tesla Model 3 – 1,581 sales

BYD Atto 3 – 1,118 sales

MG ZS EV – TBC

Volvo C40 – 133 sales

Polestar 2 – 122 sales

Kia EV6 – 118 sales

Hyundai Ioniq 6 – 89 sales

BMW iX – 71 sales

Mercedes Benz EQA – 71 sales
The Driven is waiting to hear back from Hyundai and MG pure EV model sales for some models. The article will be updated once they have been received.
With EV uptake reaching new heights, the trajectory seems to be only heading in one direction. 8% in pure electric vehicle sales is great to see in the same month when a national EV strategy was finally released.
Global manufacturers are finally starting to realise the appetite for Australian drivers to make the switch to an EV and while they work on plans to potentially release the vehicles that local drivers are demanding, those like Tesla and BYD continue to dominate the market with cleaner vehicles that Australia deserves.

Riz is the founder of carloop based in Melbourne, specialising in Australian EV data, insight reports and trends. He is a mechanical engineer who spent the first 7 years of his career building transport infrastructure before starting carloop. He has a passion for cars, particularly EVs and wants to help reduce transport emissions in Australia. He currently drives a red Tesla Model 3.