Thanks in large part to Netflix's Drive to Survive, motorsports are once again an accepted topic of conversation at cocktail parties, right up there with whatever happened this week on Succession. Speaking of cocktail parties, we recently attended an evening get-together at the Petersen Automotive Museum in Los Angeles, where Zak Brown, CEO of McLaren Racing, was the guest of honor.
Brown currently oversees all of McLaren's racing properties, from Formula 1 and IndyCar to Formula E and Extreme E. His early career was on the other side of the steering wheel, first as a kart and sports car racer, and later as a team owner and motorsport marketing guru. Brown has been at McLaren since 2016, but still owns and races a collection of vintage cars. During his time on stage, Brown talked about growing up in L.A.'s San Fernando Valley, the place where he got his first taste of racing by hanging out at famous build shops such as that of upholsterer, Tony Nancy—famed for his race cars and his work with celebrities like Steve McQueen. Brown also talked about Netflix's aforementioned Formula 1 show. He pointed out that the producers do take liberties with the series's edits, but confirmed that the themes and drama shown on screen are all real.
We had a chance to grab a few minutes with Brown before the festivities started, and he shared his thoughts on the differences between various racing series, how his prior racing career makes him a better manager, and more.
C/D: When you have a company like McLaren—where you make a consumer car, and you have a motorsports division—what's that relationship like? Which direction is information traveling these days? Is it coming from the production car and then being integrated into racing, or is it going from the racing car to the production car?
Zak Brown: It's usually going racing car to production. The relationship between myself and Michael Leiters, who's our new CEO, is awesome. We share a brand, so we work very closely. His customers are fans of McLaren Formula 1 and vice versa. I'll get to the technical stuff in a second, but from a marketing standpoint, a lot of our fans are very aspirational, so we have [F1 drivers] Lando [Norris] and Oscar [Piastri] signing hoods for dealers. They have 500 customers coming to Miami. These joint marketing efforts are very good for us, for our sponsors, because the automotive brand is very premium. On the technical side, we have people that cross over. There's not a lot of taking a part off a Formula 1 car and putting it on a road car. We're trying to make parts that last 200 miles. They're trying to make parts that last 200,000 miles. We're going for optimum performance. They have an element of ride comfort and safety. So there's not many items that come off our car, but something like, how to manage heat in the engine, we have materials that we can share with the automotive company. They might apply it in a different way, but they take that knowledge and know-how and put it into the road car. [The] crash structure is another. If you go back a long way, we were the first team to have carbon-fiber tubs, and we're the first automotive company to exclusively use carbon-fiber tubs in a road car.
C/D: What are your thoughts on Formula E? As mainstream motorsports look to incorporate more electric tech, will Formula E and Formula 1 eventually be the same thing?
ZB: I think motorsports fans like multiple forms of motorsport. Electric is obviously here to stay, but we as a sport don't necessarily have to exclusively go down the route of matching exactly … how things are in transportation. People don't ride horses to work anymore, but there is still horse racing. We're bringing in sustainable fuels and biofuels. I think the end result is going to be a couple of different ways to propel an engine. Hydrogen, electric, hybrid, biofuels. I don't see there being a day where they all kind of converge under one technology.
C/D: McLaren isn't quite where you want it to be right now in the F1 points. What is the development process for an F1 car?
ZB: Our car is definitely not where we want it to be. We knew that coming into the season. I think the car is underdeveloped, but I don't think it's inherently a bad car. Formula 1 is different than most other forms of racing because of the constant development of the car. We change 80 percent of the race car from the start of the year to the end of the year. We manufacture a new part for the car every 14 minutes. Not literally every 14 minutes, they don't come out of the oven [at] that pace, but on average.
As fast as the sport moves on a weekend, it all starts six-to-twelve months in advance. If we identify a problem today, and it takes six months to fix, that doesn't mean we don't have something else new coming on the car next weekend. But that piece may not address the specific problem yet. You start in design, it then goes in the wind tunnel, then goes to the CFD, sometimes in parallel, then you go into simulation. We do all that before we actually manufacture the part and put it on the car. The time from concept to bolting it on the race car can be anywhere from, depending on the size of the part, three months to nine months. So our upgrades that we have coming for Baku, we launched those upgrades in December. It's kind of contradictory. In one aspect the sport is moving very fast, in another, it's actually quite slow.
C/D: How much can you figure out about a car just from the simulations and wind tunnel?
ZB: You have about [a] 95 percent correlation rate between what you see on CFD or the wind tunnel and what it actually does on the car. But for example, the porpoising last year caught everybody out. That was something that we didn't have as much of a problem with. I'm not sure if that was by design or a little bit of luck because everyone else had a lot of porpoising, but we noticed we had a downforce issue. If we had more downforce we probably would have had more porpoising.
C/D: That old "not going fast enough to have a problem" problem.
ZB: Correct. That does happen from time to time. Now with the cost cap, you have to be much more efficient with your [spending] and much more confident about your decisions. Because if you're going to do three, four front wings over the course of a year, historically you could do 10 and throw six away. But now you don't want to throw money away because you want every penny you're spending to go into the performance of the car. So if you're developing 10 wings to land on four, those are six wings that you've spent money on that you could have spent somewhere else on the car. With the cost cap, you can't just launch concepts and hope they work.
C/D: Do you think the Drive to Survive model could be applied to other forms of racing? Do you think that American racing, like IndyCar or NHRA drag racing, would be equally exciting?
ZB: Definitely. CW is doing IndyCar, [100 Days to Indy]. Netflix with Formula 1, they hit the bulls-eye. I think all these forms of racing have what Formula 1 has, which is unbelievable competition on track, unbelievable competition off track, politics, and big business drama. The field of play is as big off the track as it is on the track. I think drag racing has got some pretty interesting characters. I think it's all about the personalities. World Rally [Championship racing] is pretty fascinating. Those guys are nuts, and I don't think anyone fully appreciates how much. I don't think even I fully appreciated [it] until I rode with Carlos Sainz. That would be a cool sport to go behind the scenes on.
C/D: Has your life changed with the popularity of Drive to Survive? Is it unusual to suddenly find yourself a TV celebrity?
ZB: I wouldn't say it's changed my life. It's new. You get pretty much recognized everywhere, globally. You have to be on your toes in the sense of, say, when you're making phone calls, reading stuff, because you just don't know if the person nearby knows you or not. That's probably the only thing that's different. If I wanted to go out and have a big night out, like, 20 years ago, I wouldn't be able to pull that off now. But I don't do that anymore anyway.
C/D: Working as you do with both American racing and European racing, do you feel like there's a big difference between the two?
ZB: I wish that IndyCar and Formula 1 could meet in the middle. That would be the most optimal form of racing. Politically, Formula 1 is an extremely nasty environment. Very nasty. IndyCar for the most part is more like, "Let's all go celebrate Bob's birthday Friday night!" Still fierce competitors, but I think it compromises some of the drivers when they're buddy-buddy. If you have to make a move that's a bit aggressive, I think if that's your buddy you're racing against, I don't see how that doesn't pull you back a little bit. On the flip side, Formula 1 drivers can at times … well, crash into each other. I think they're both awesome. But I think often one's greatest strengths at their extreme are also one's greatest weaknesses and that's the case for both series.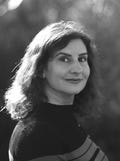 Senior Editor, Features
Like a sleeper agent activated late in the game, Elana Scherr didn't know her calling at a young age. Like many girls, she planned to be a vet-astronaut-artist, and came closest to that last one by attending UCLA art school. She painted images of cars, but did not own one. Elana reluctantly got a driver's license at age 21 and discovered that she not only loved cars and wanted to drive them, but that other people loved cars and wanted to read about them, which meant somebody had to write about them. Since receiving activation codes, Elana has written for numerous car magazines and websites, covering classics, car culture, technology, motorsports, and new-car reviews.