Members' Meeting 2023
Serving as the first major event of every new UK motorsport season, the Goodwood Members' Meeting is largely an exclusive affair for members of the Goodwood Road Race Club (GRRC) and those in the fellowship (the waitlist list to join as a formal member).
For those who venture to Goodwood Circuit in April for the Members' Meeting, it sets the bar very high for all events that follow. The 80th Members' Meeting a couple of weekends ago was no different.
Arriving later than I would have hoped thanks to some interesting traffic management, I ended up missing a few of the earlier races and parades. But far from despondent, I headed straight for the pits.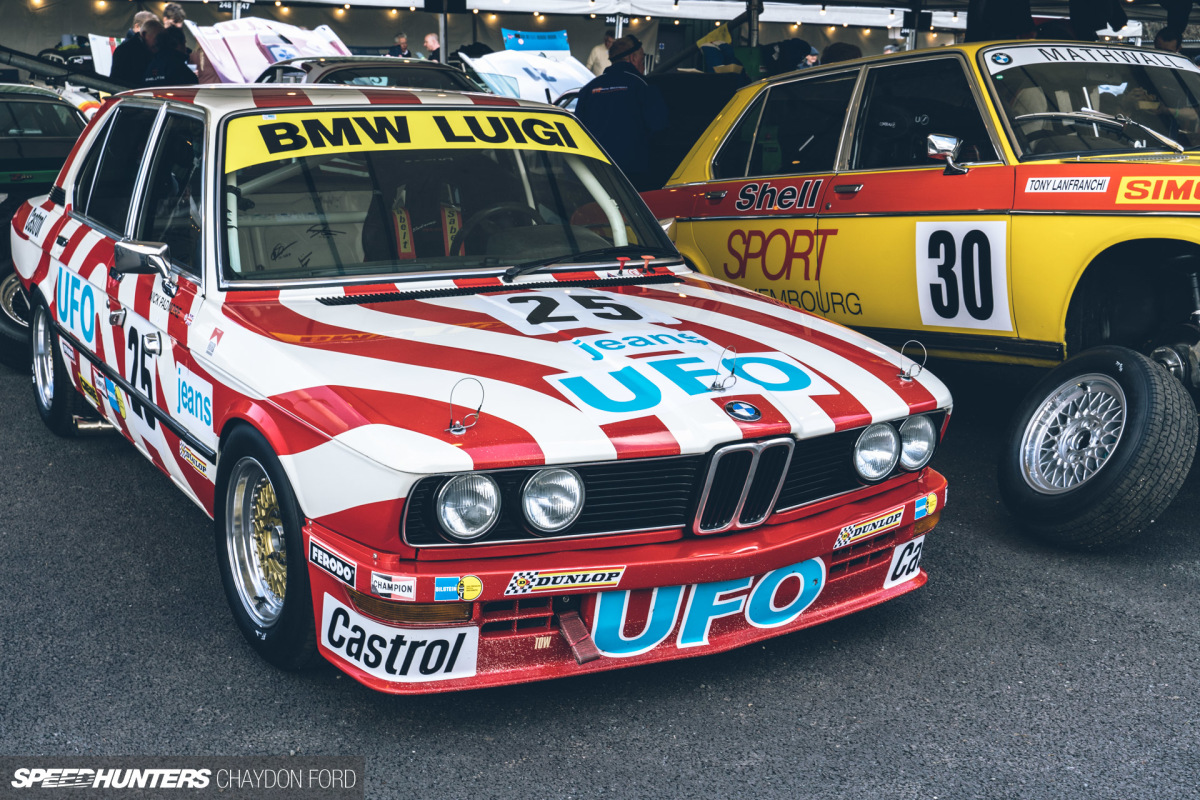 There was a flurry of activity and race cars everywhere.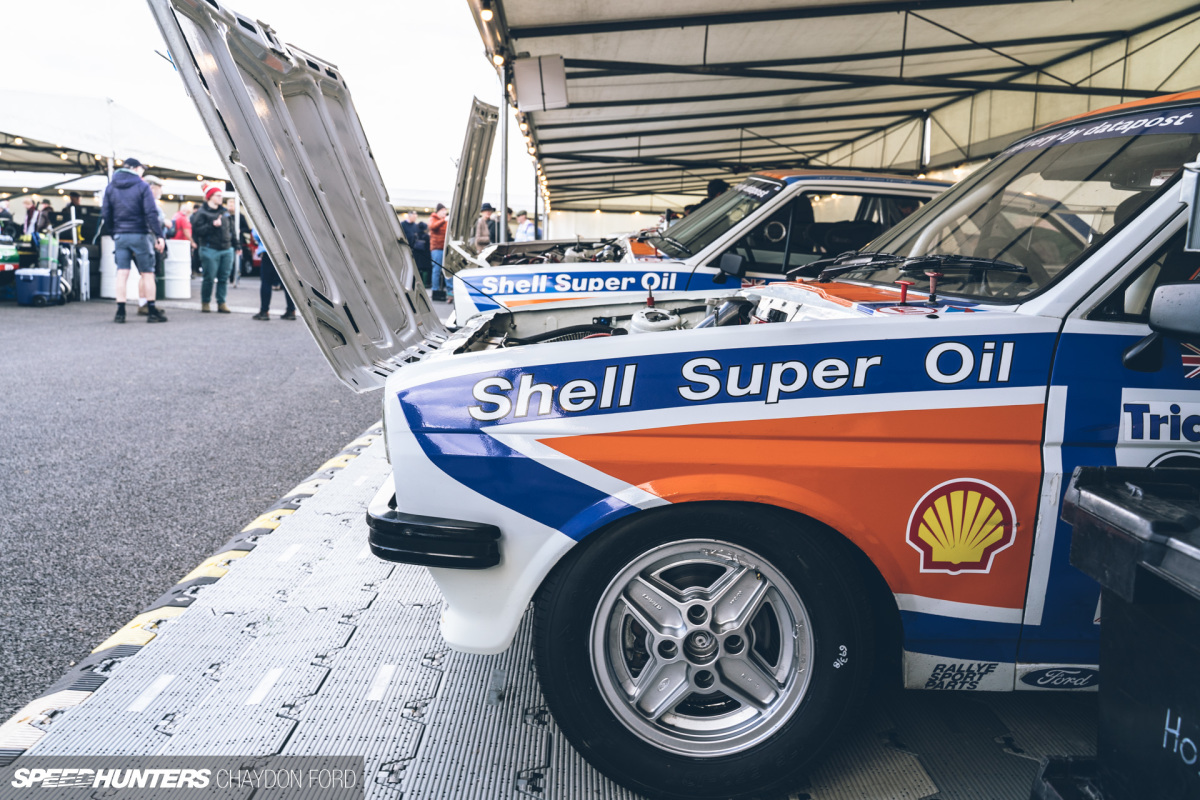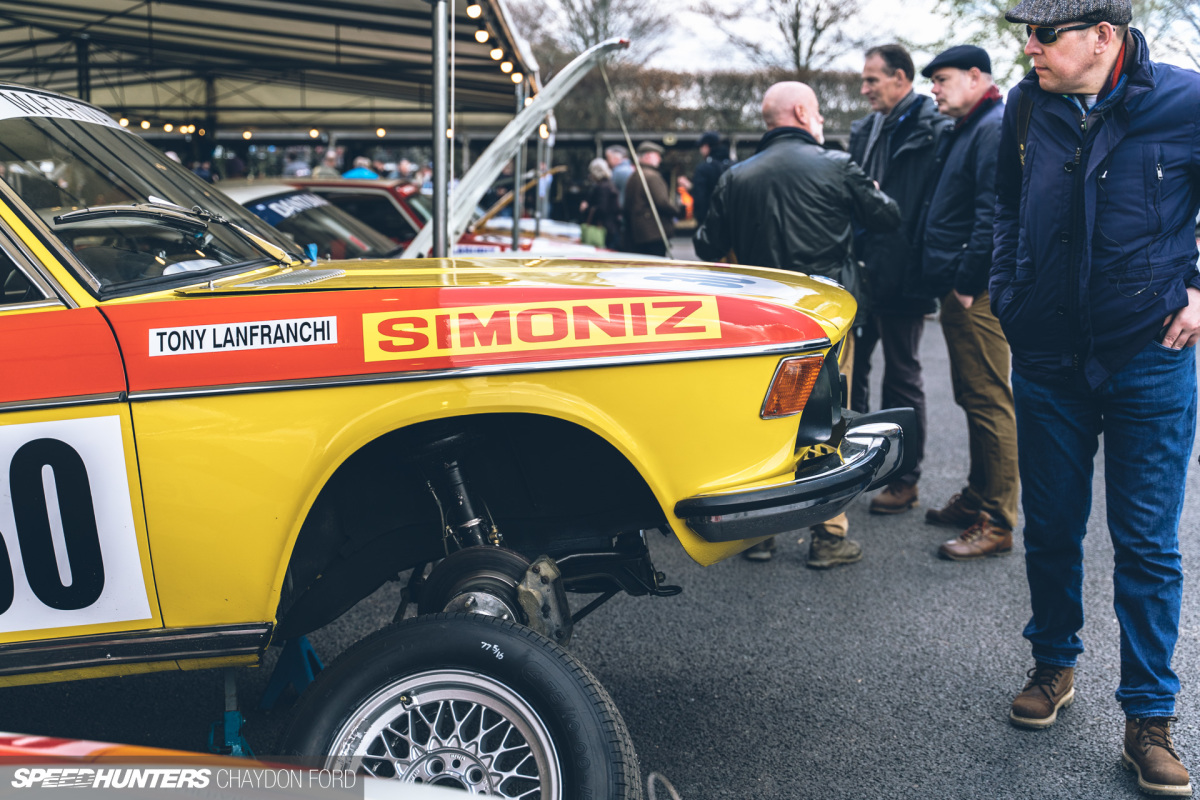 Given the more intimate nature of the Members' Meeting, access is fairly unrestricted. The pits and platform above the paddock are open to all, and very few locations are off limits.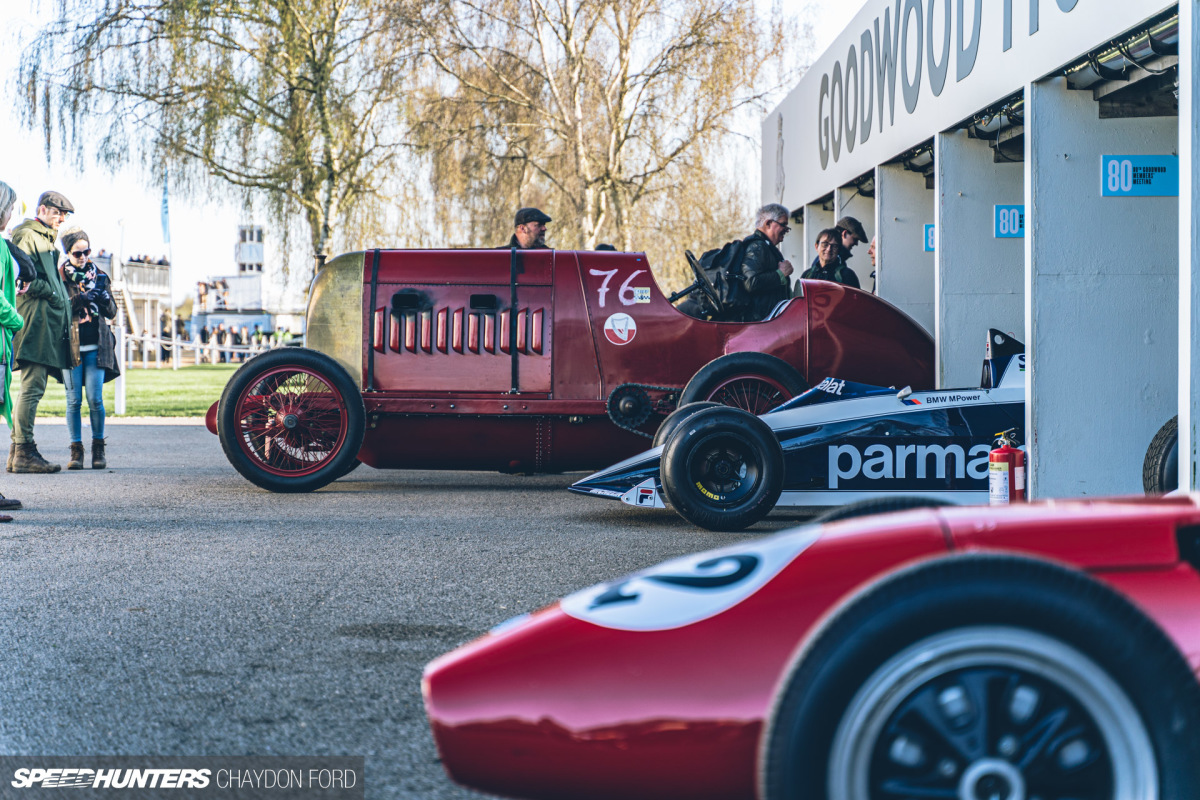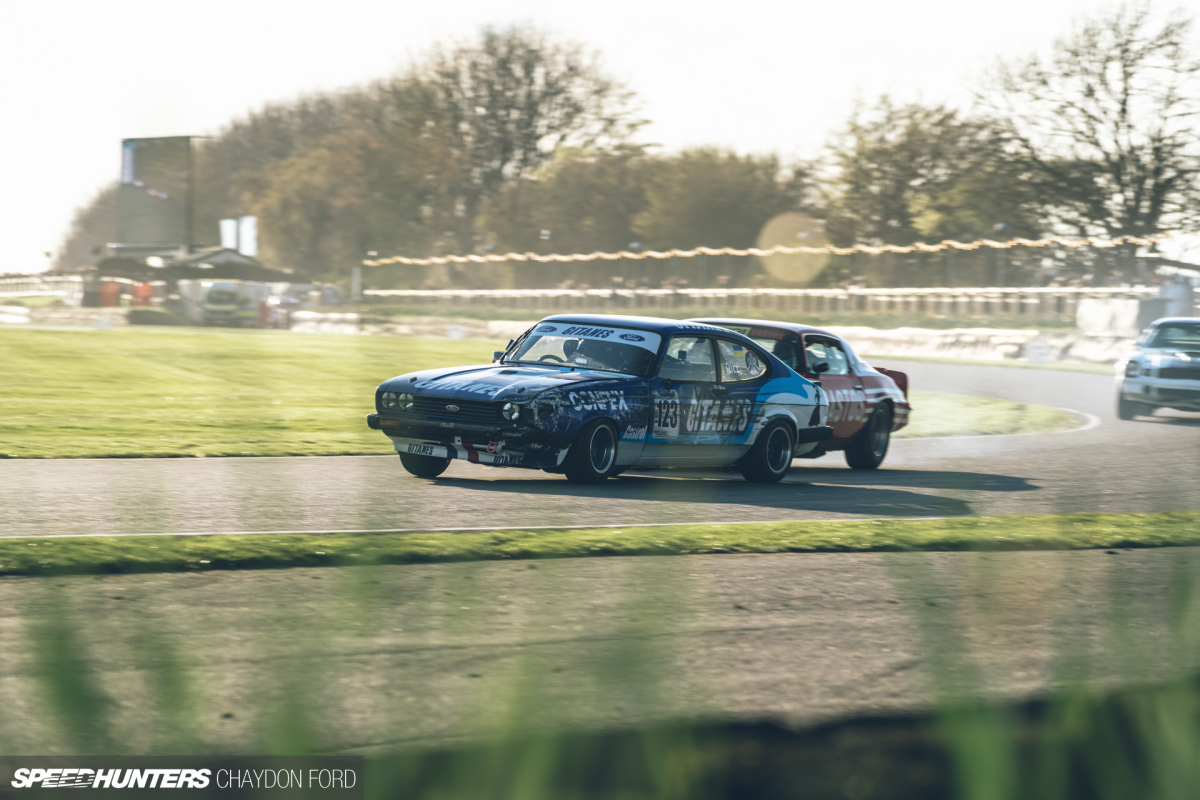 Unlike the Goodwood Revival which focuses solely on pre-1966 motorsport, the Members' Meeting has a mixture of racing machinery, from pre-war to more modern vehicles, meaning there's something for everyone.
I only managed to catch a brief glimpse of the pre-war cars on track. It definitely takes someone of a certain mentality to perch themselves on top of something barely resembling a seat, atop what is effectively a huge engine with wheels, then drive it to the ragged edge around the circuit. These racers come from era of constant evolution, where in order to go faster manufacturers simply kept fitting bigger engines, up to 28-litres in capacity.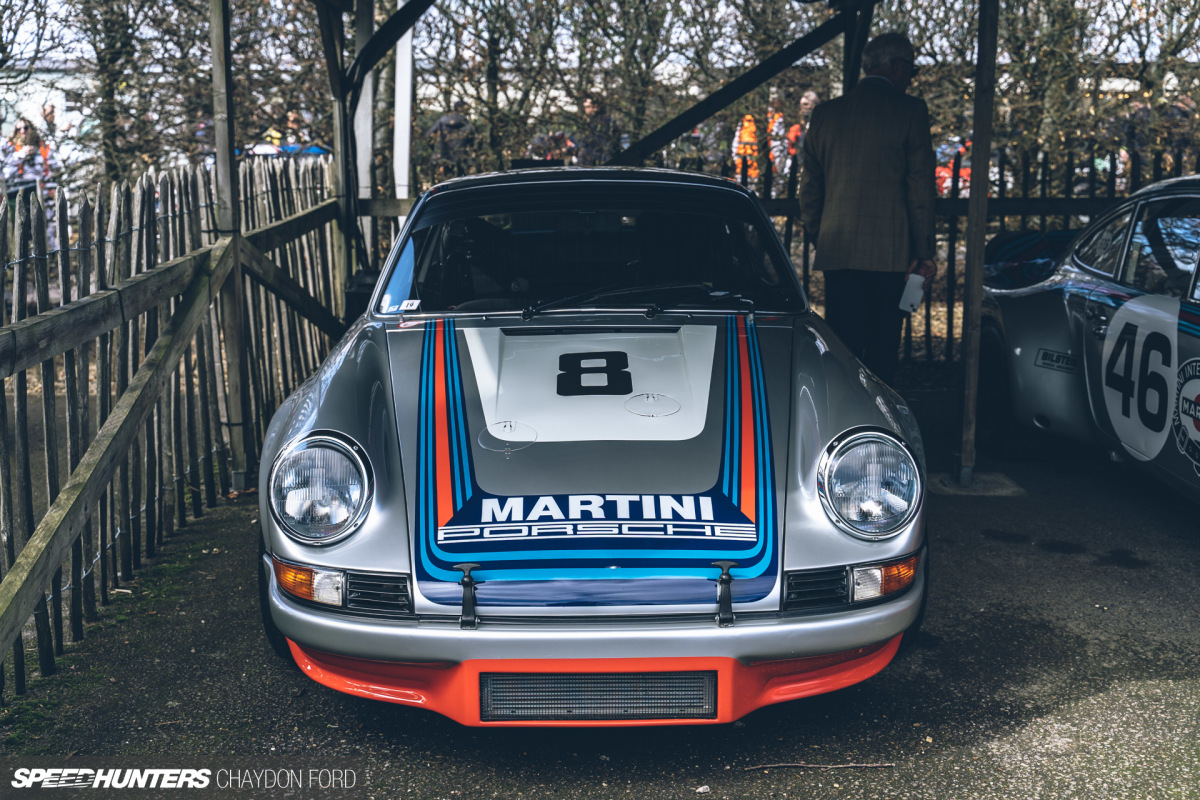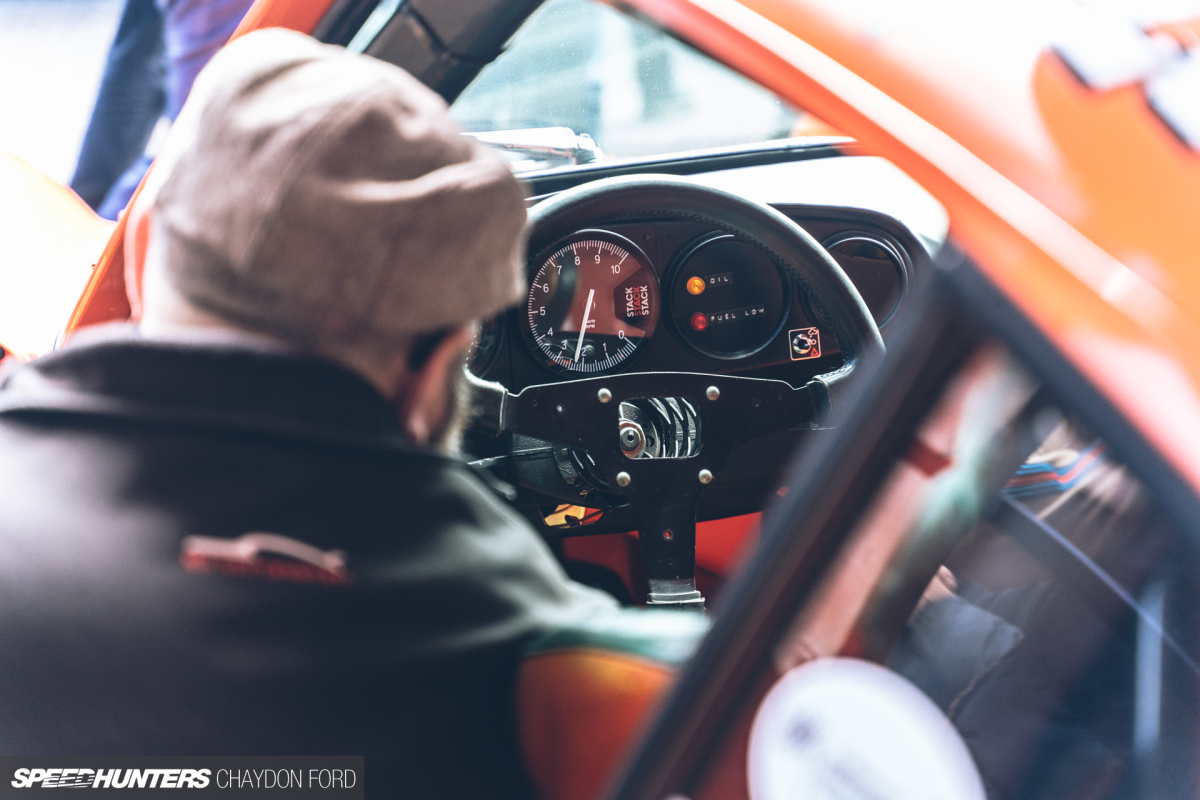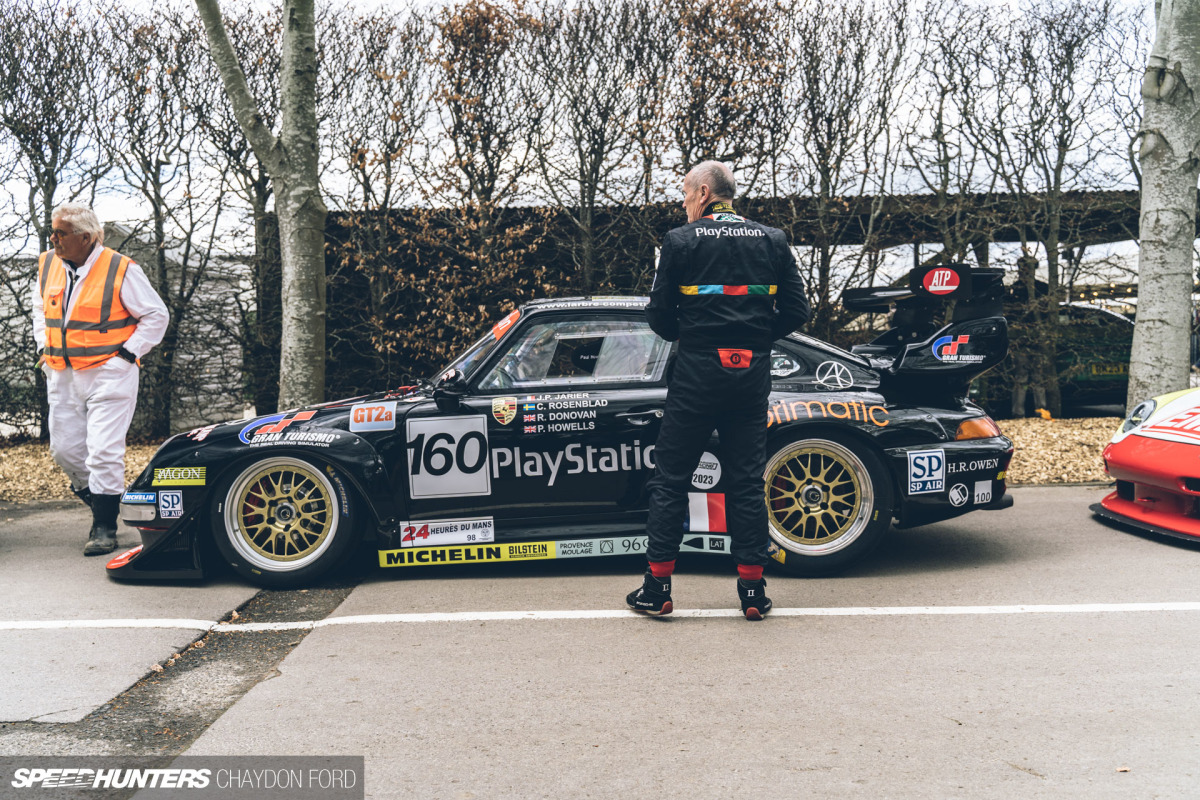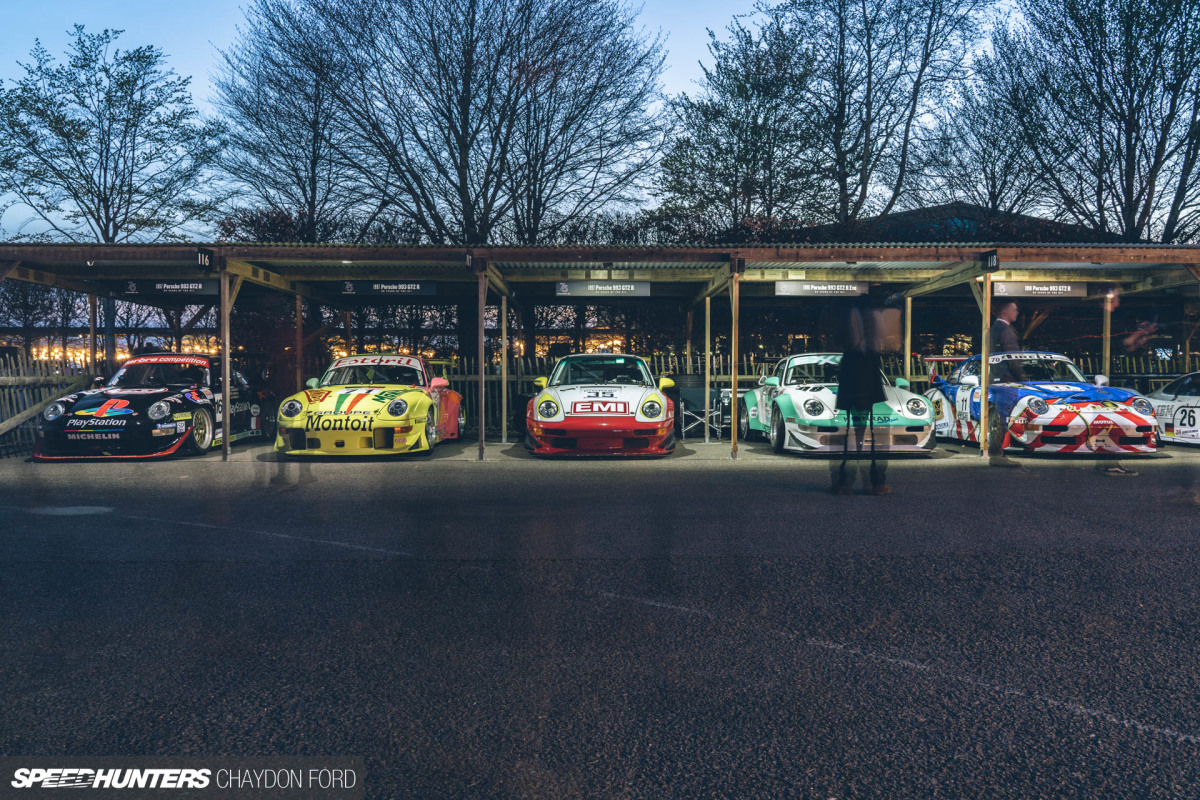 Goodwood places huge importance on anniversaries, be it of marques, models or notable racing events in history. This year was no different, with Porsche celebrating its 75th anniversary, commemorated with a demonstration of racing 911s from 1973 to 1998.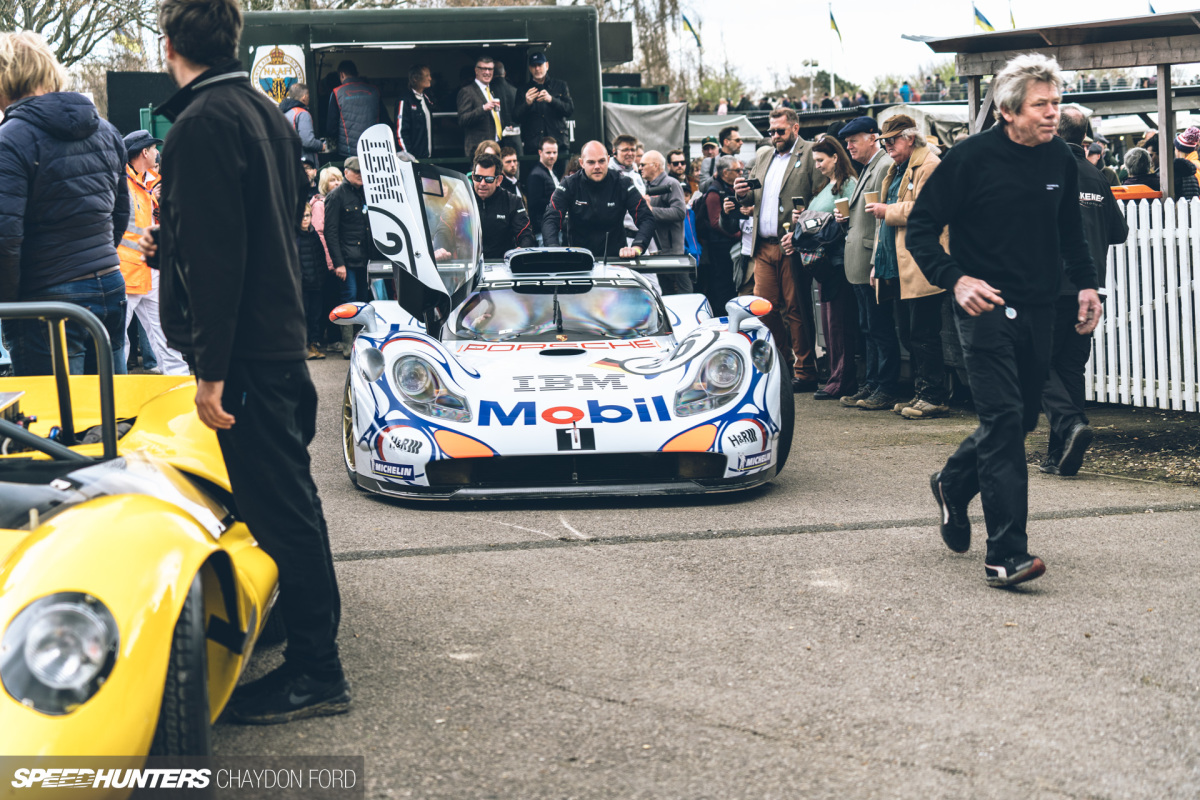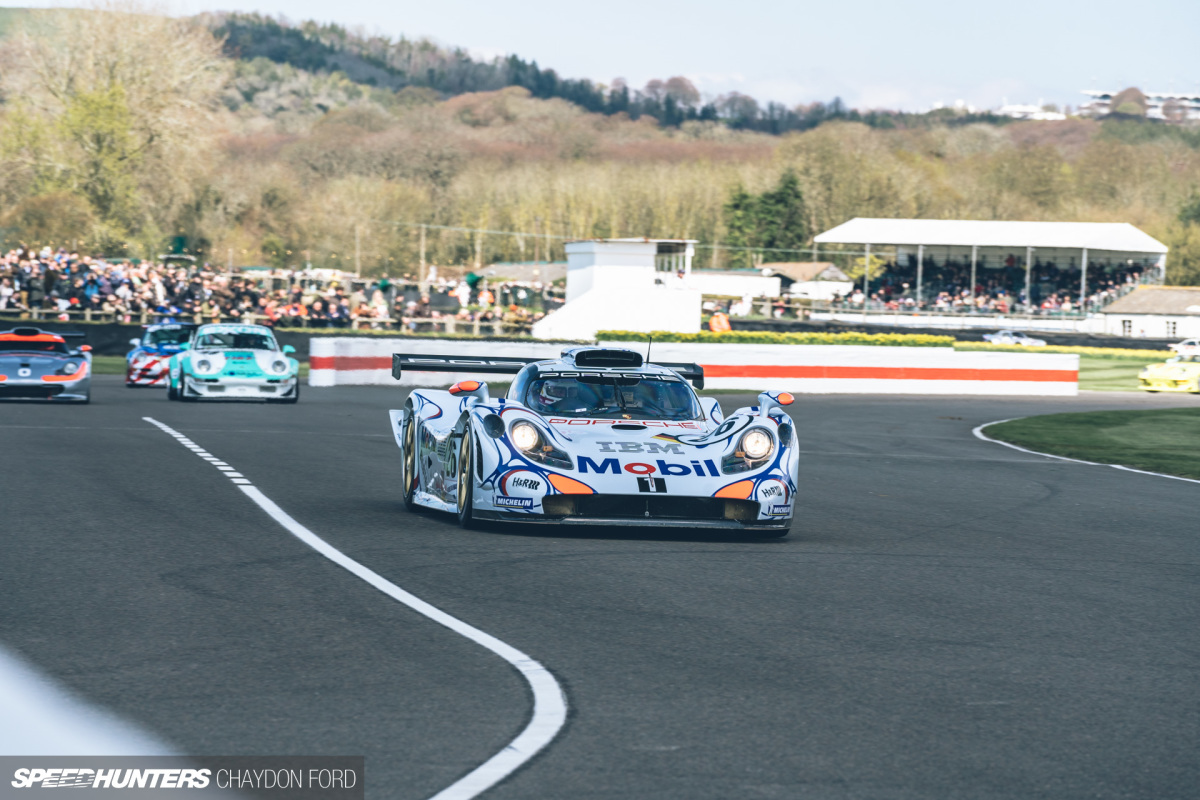 At either end of this timescale were two of Porsche's most significant racing models – the 1973 Targa Florio-winning Carrera RSR and the 1998 24 Hours of Le Mans-winning GT1-98.
Advancements in technology over the decades were obvious, but the core design of the 911 remained.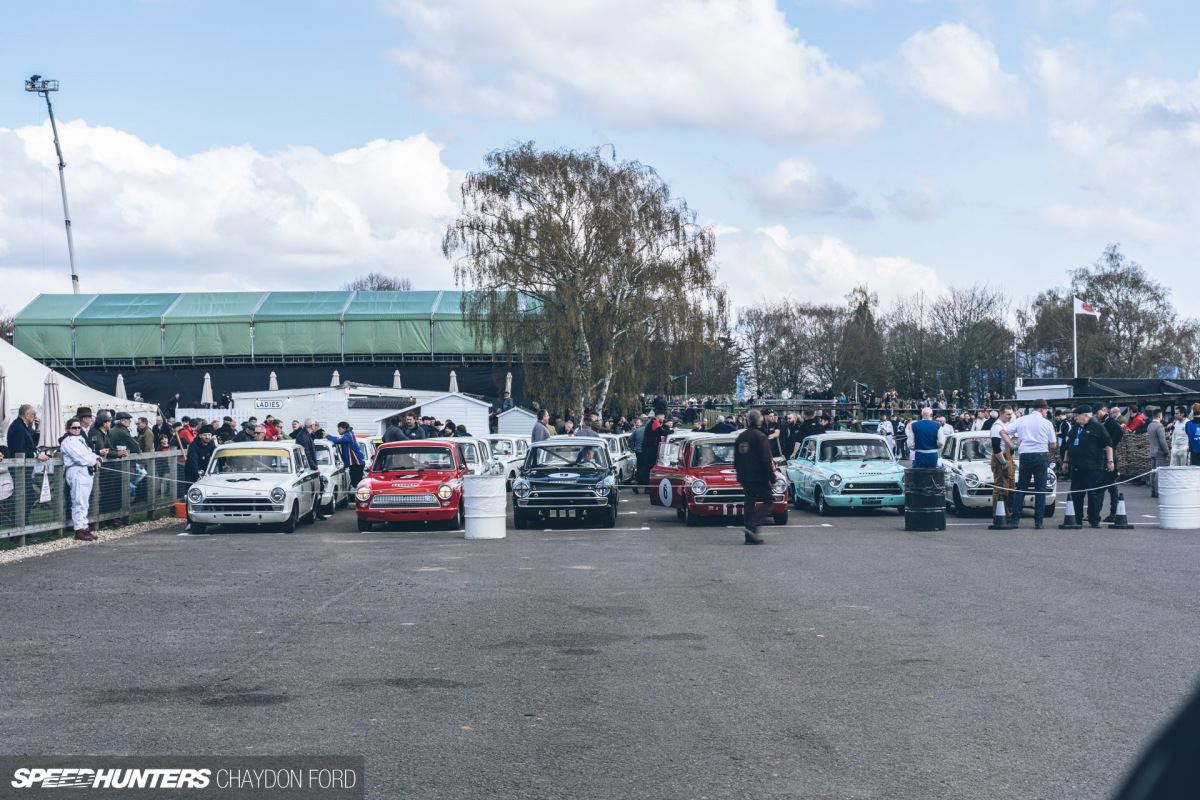 The 60th anniversary of the Lotus Cortina was also celebrated, with 30 entrants in a dedicated one-make race held over the weekend.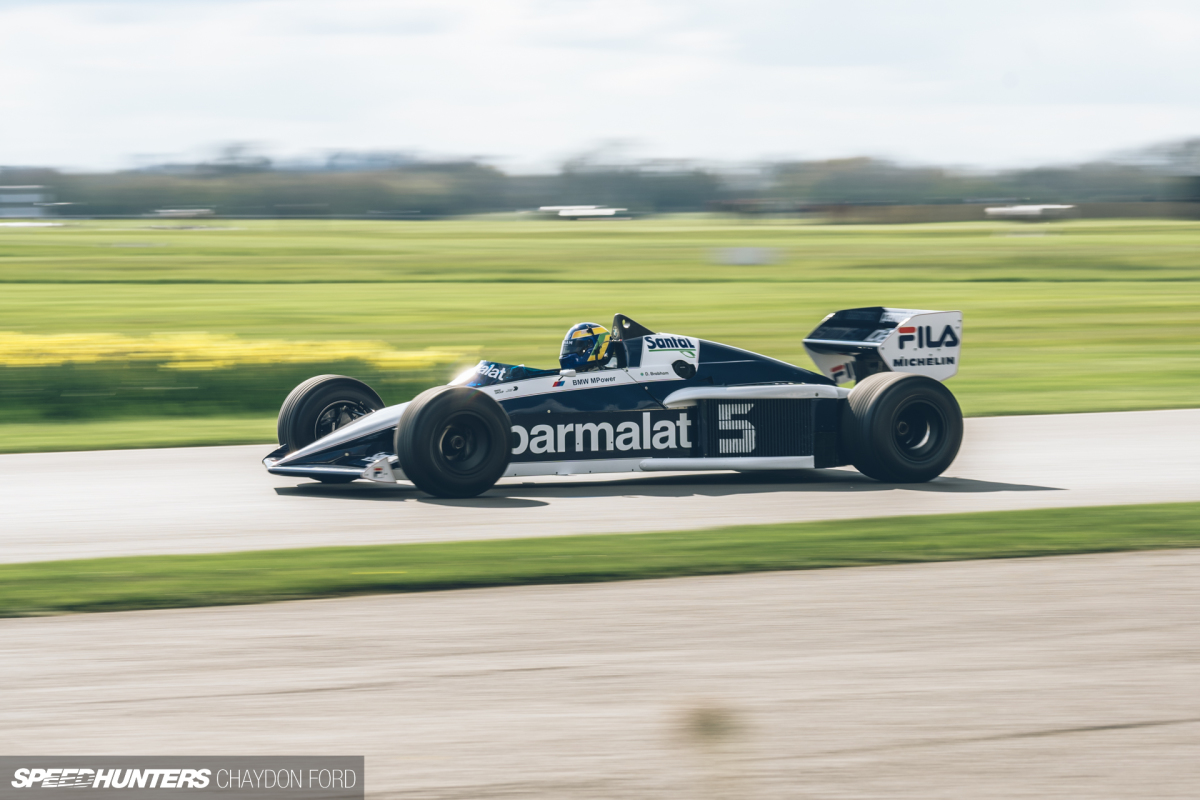 The remaining display was a pair of Brabham BT52 Formula One cars. The first was driven by Ricardo Patrese, who last sat in the cockpit of the car 40 years ago when he drove it to victory at Kyalami Grand Prix Circuit in South Africa. The second car had David Brabham, the son of team founder Jack Brabham, at the helm. Sadly the cars couldn't be fully uncorked during the demonstration, but the noise they did emit gave a hint of how incredible they were in period.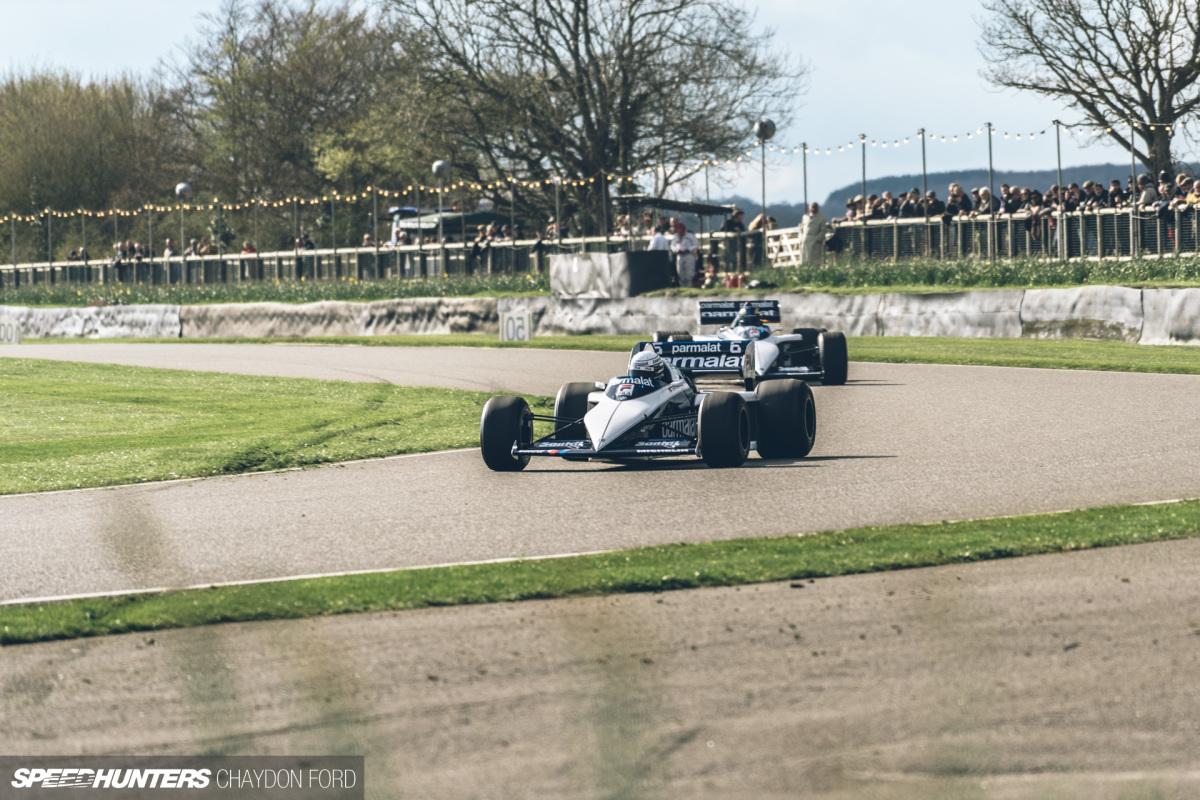 The BT52 also holds the honour of running the fastest unofficial lap around Goodwood Circuit. That was set by Nelson Piquet in period, when he completed a sub one-minute lap during testing. As a comparison, the fastest official time was set in recent years in a 1989 Arrows A11 Formula One car at 1:09.9, showing just how fast the BT52 was when running qualifying power levels.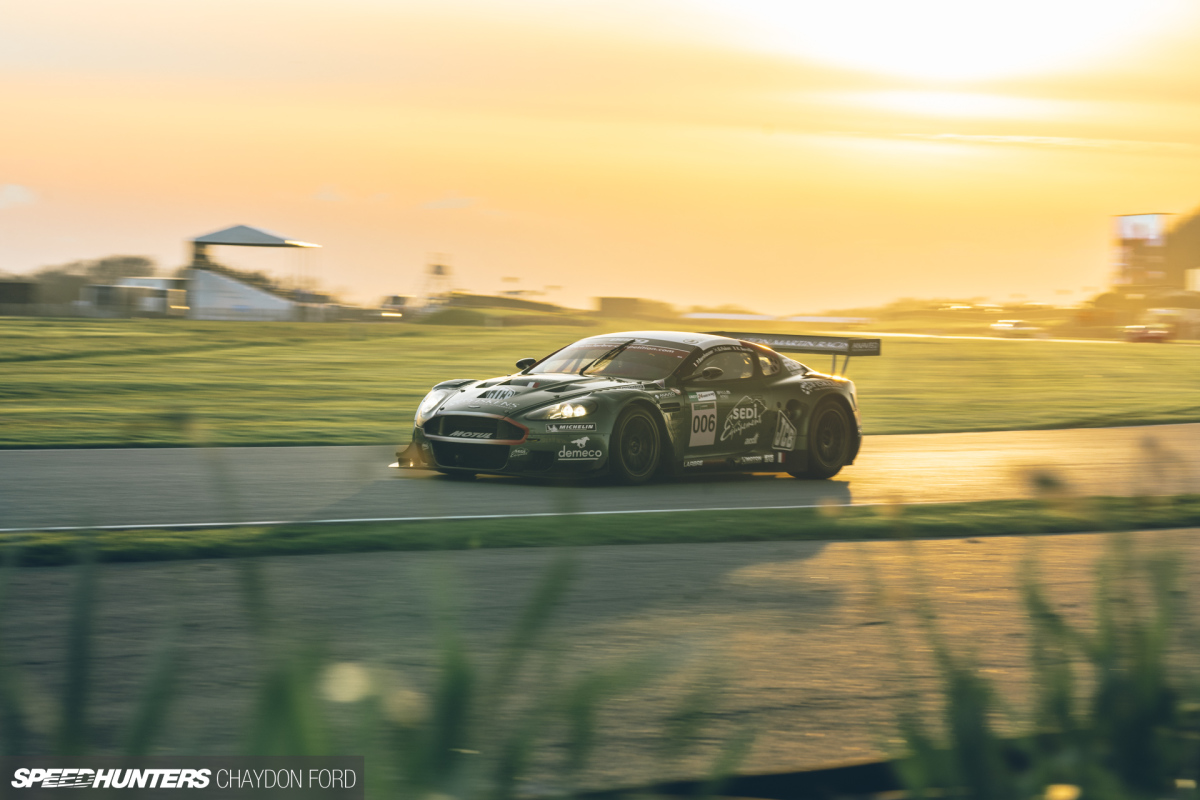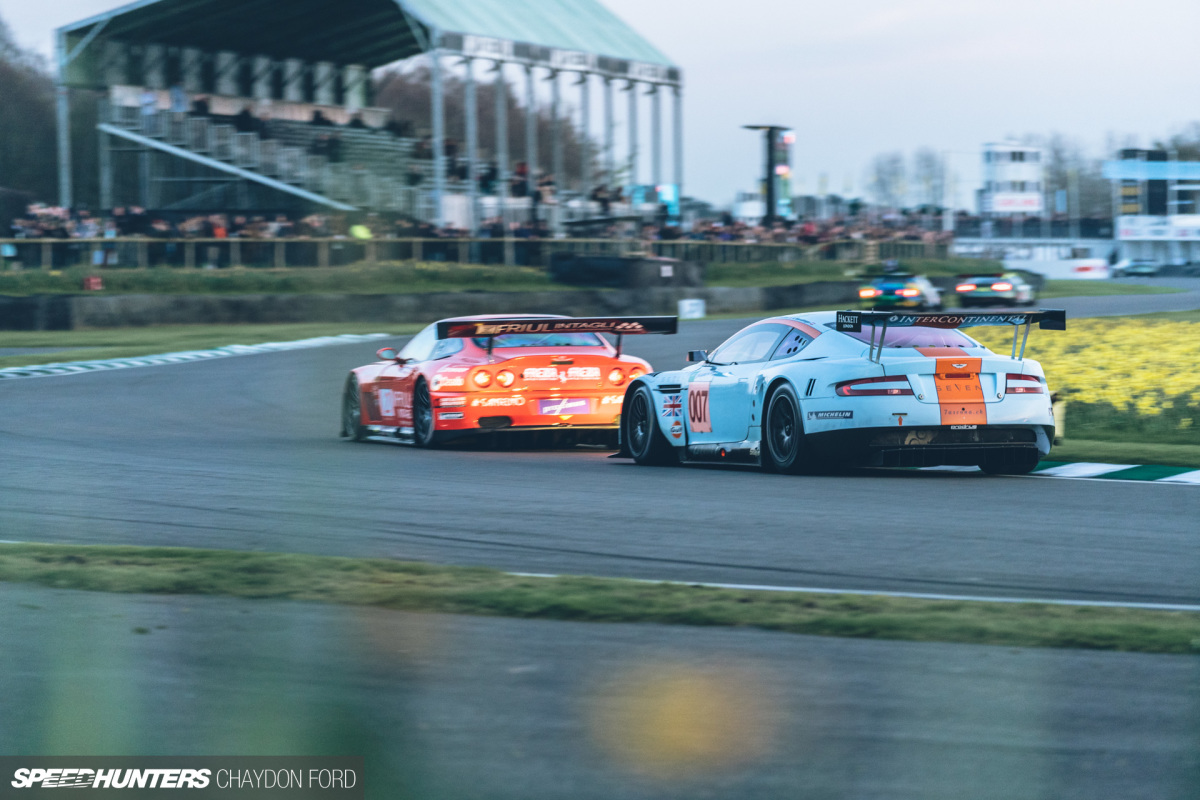 The 2000s era of GT racing is regarded by many as the peak of this form of motorsport, yours truly included. Having a grid in attendance – on track at sunset no less – was a real pinch-me moment and worthy of a standalone feature. Look out for that soon on Speedhunters.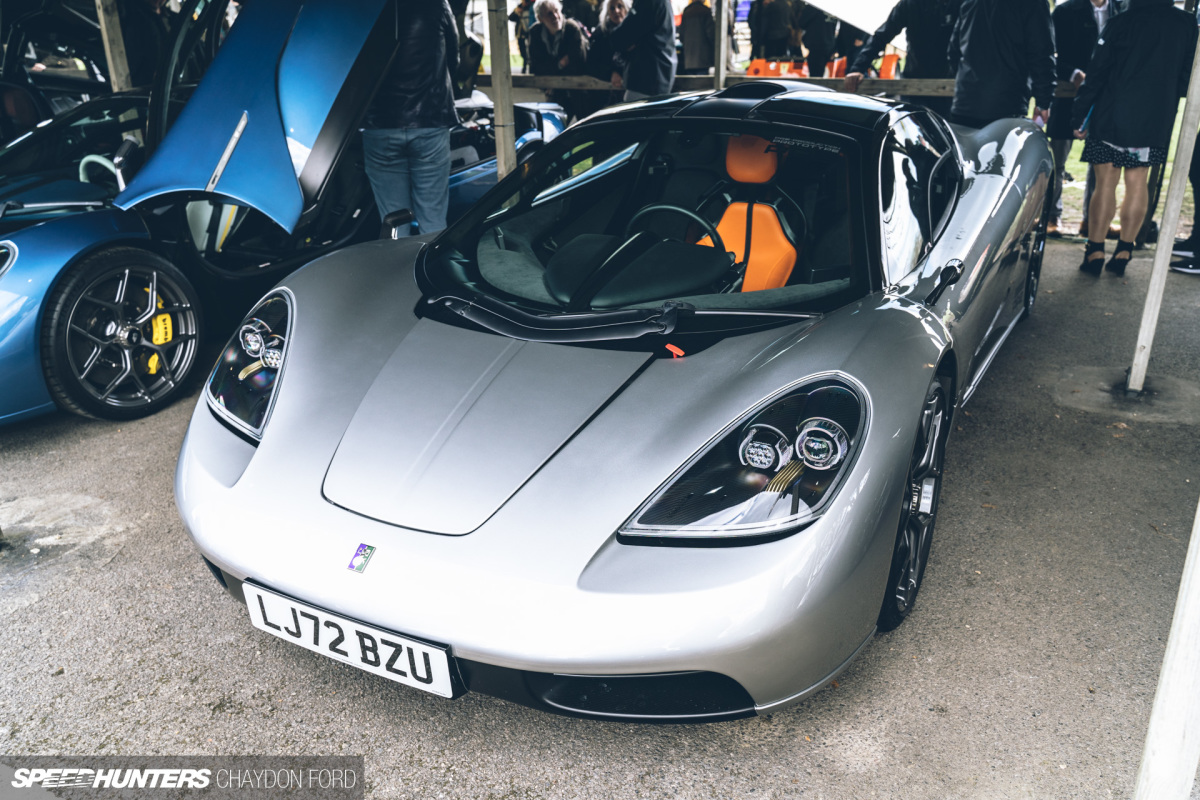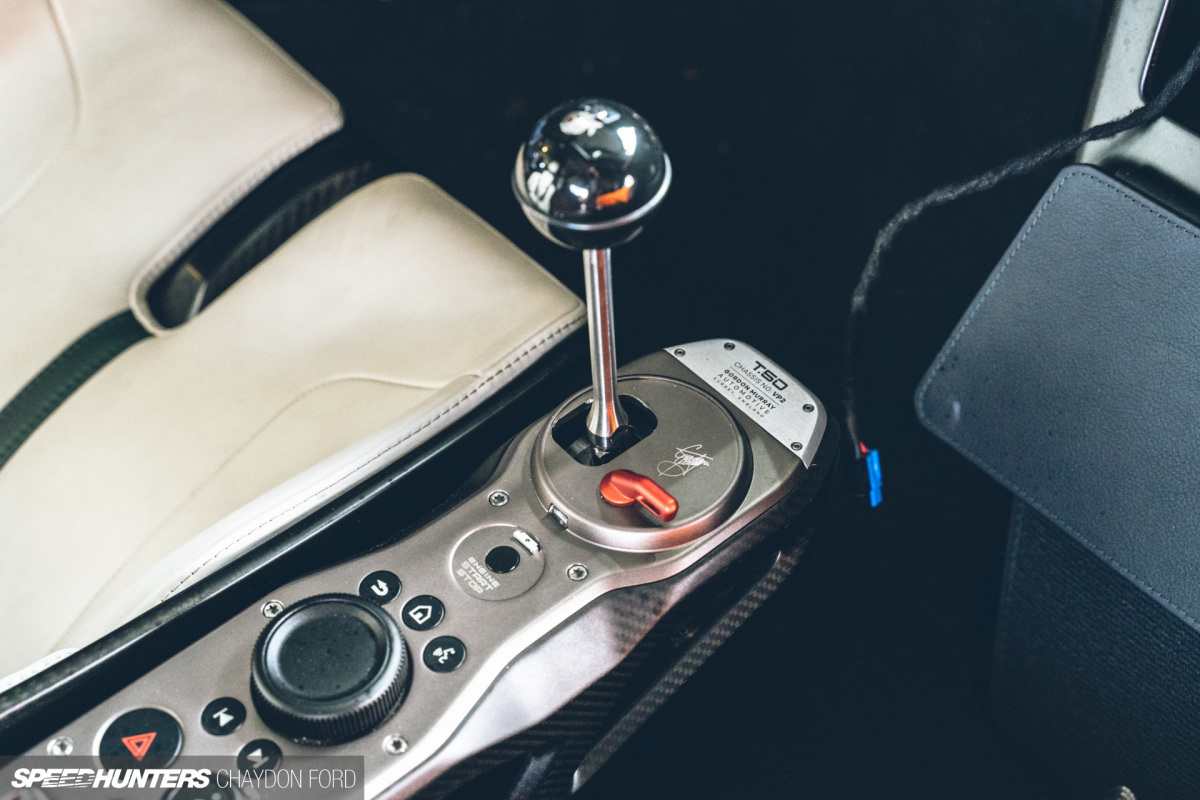 Gordon Murray turned the supercar world on its head when he announced the T.50 a few years ago. The combination of light weight, a high-revving naturally aspirated engine driven through a manual gearbox (remember those?) was a refreshing take on the standard turbo motor/automatic gearbox supercar formula.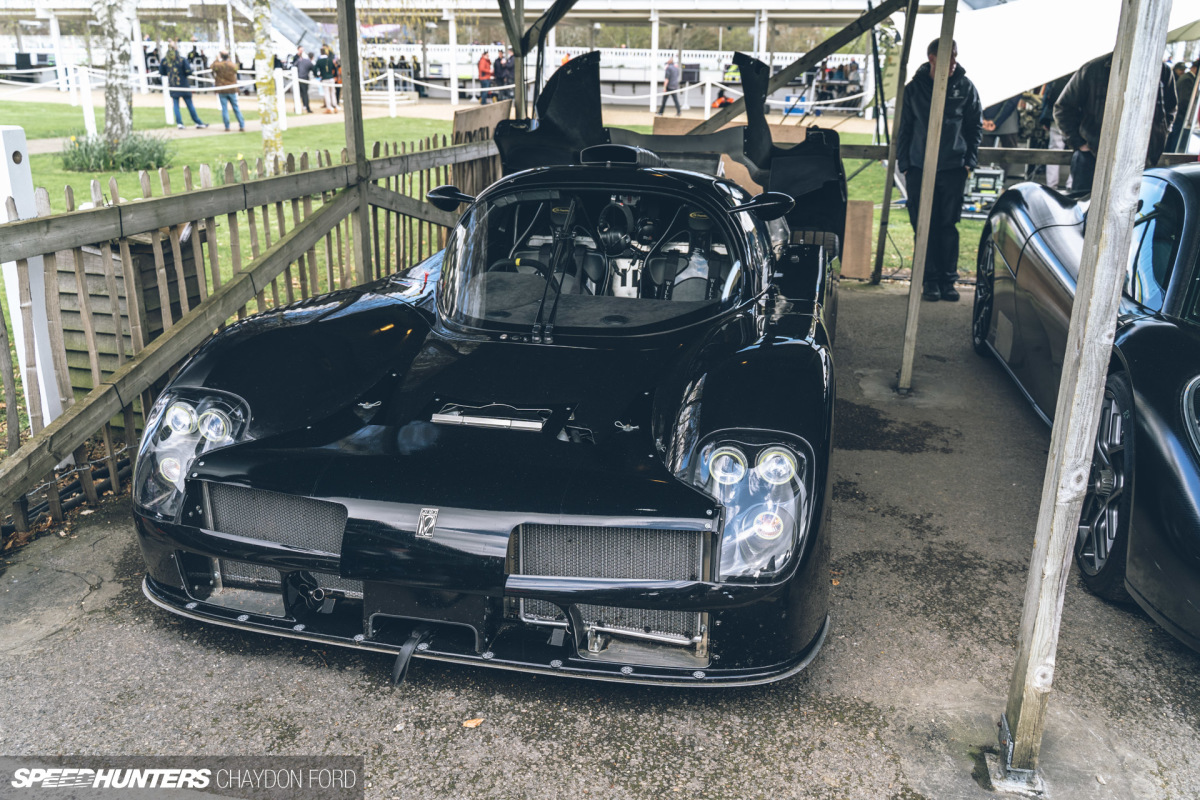 Seeing no less than 10 GMA T.50s lined up is something unlikely to ever be repeated. Even the Ultima test mule from early pre-production testing was included.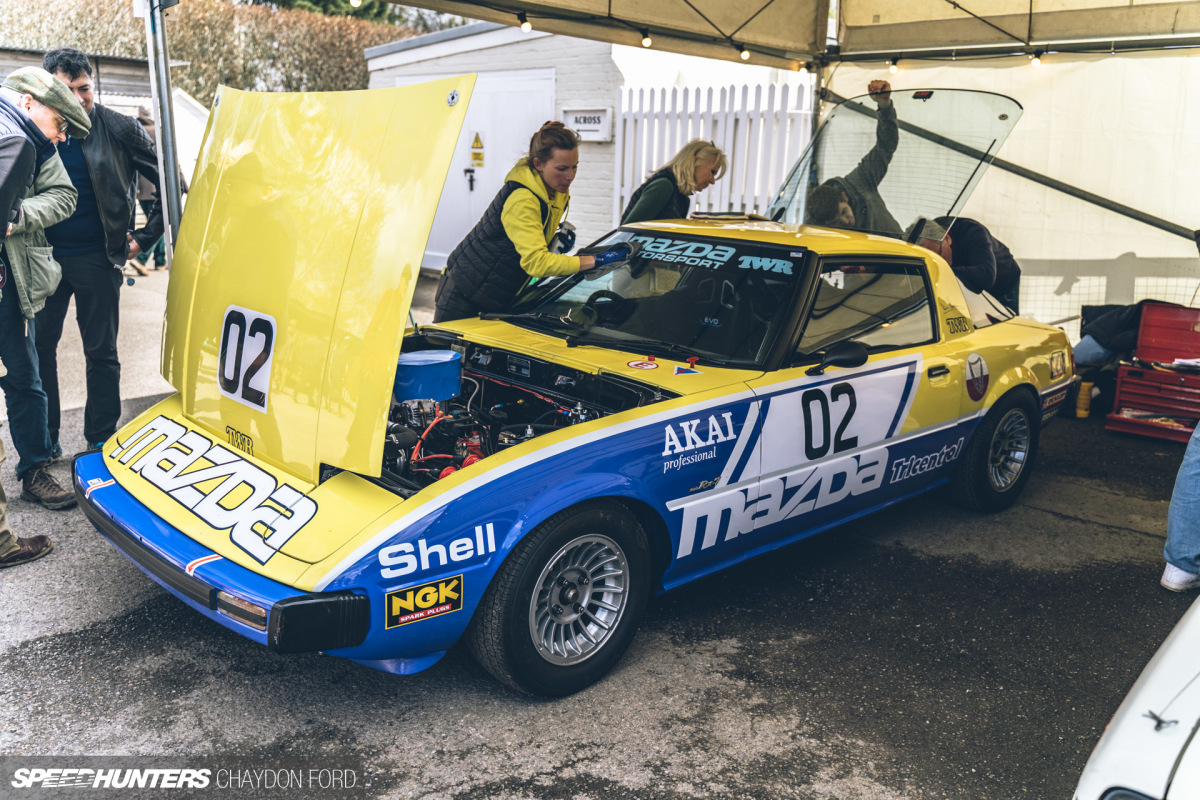 Everywhere I looked were cars of significant value – both monetary and for their achievements in period – without any ropes or walls separating them from the crowds. There's an unspoken understanding and respect shared between competing teams and spectators, and it all just works at the Members' Meeting.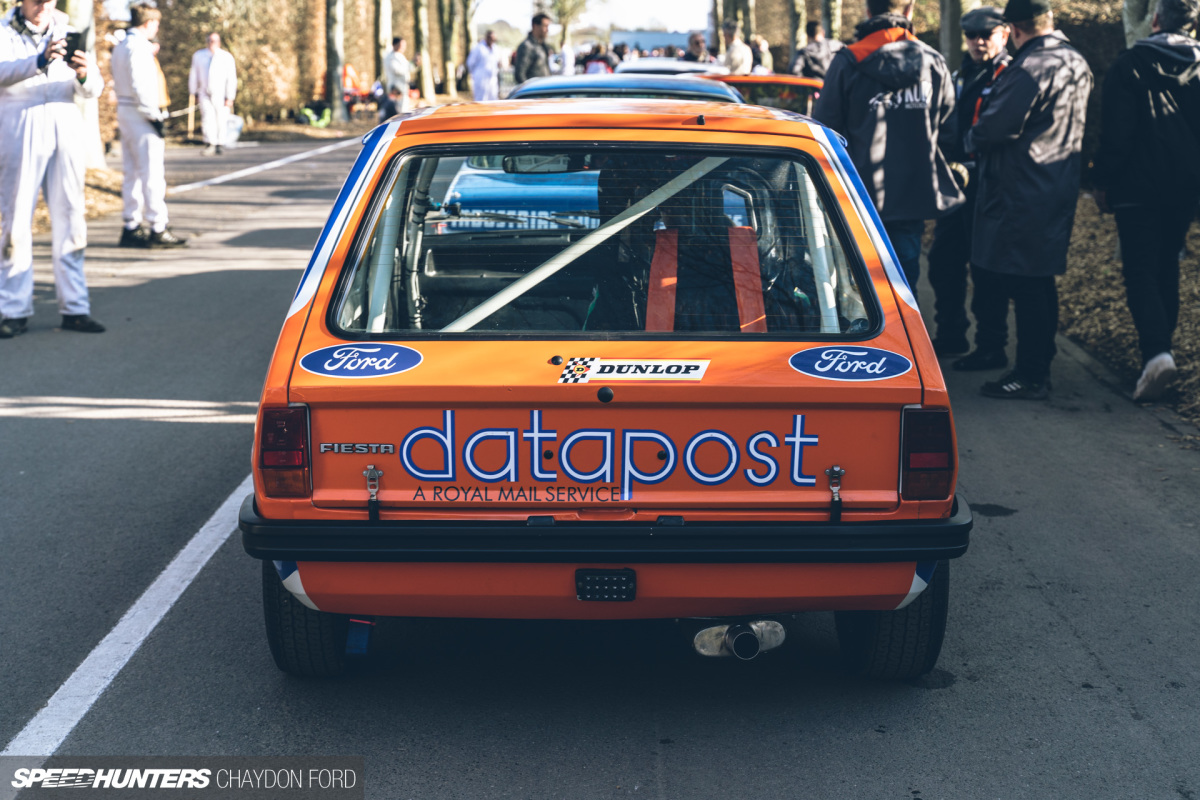 The crowds part like the Red Sea when a car is ushered through the busy pits to the staging area, and race teams are happy for spectators to peer over their shoulders while they're working on cars in the pits.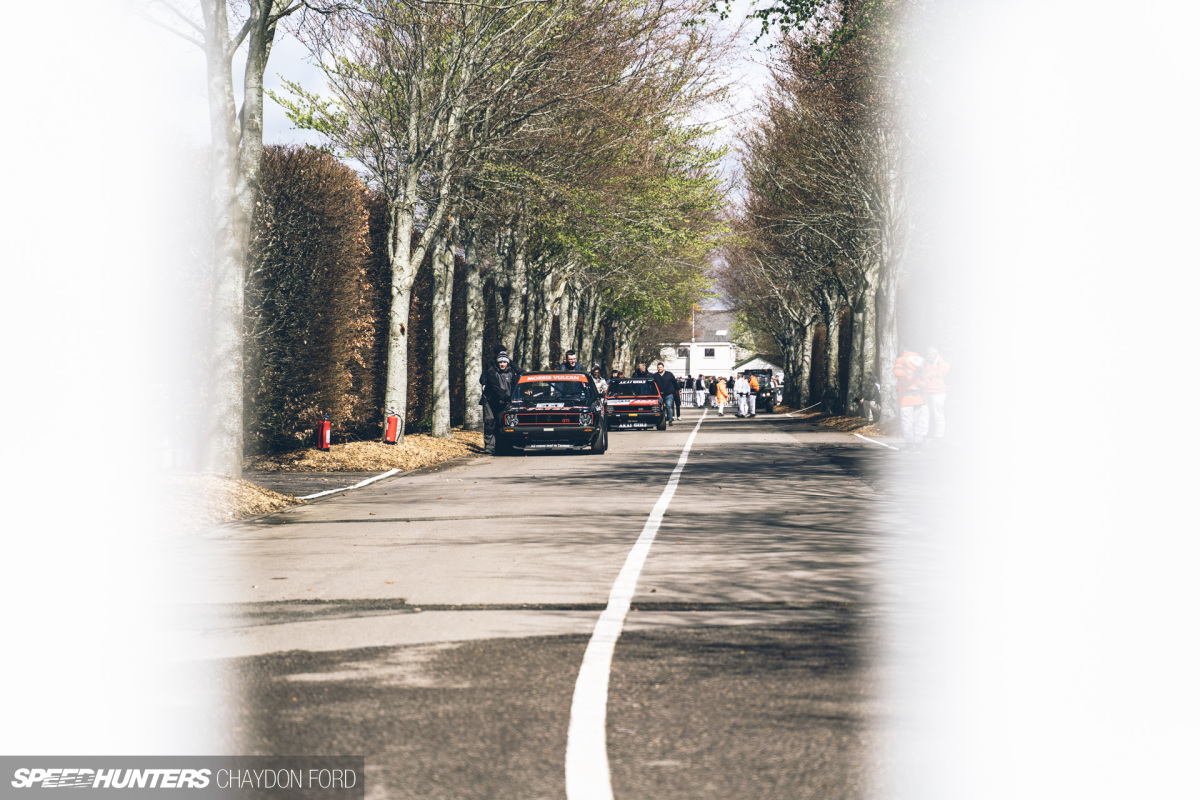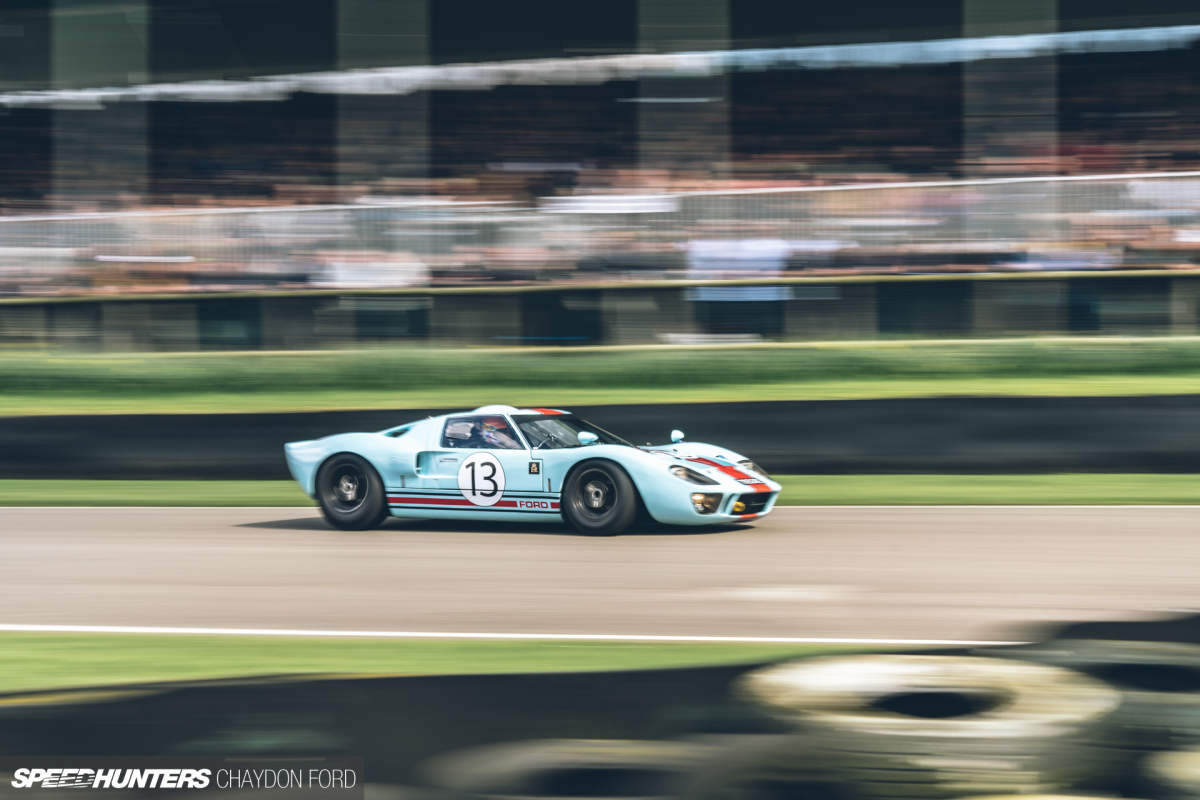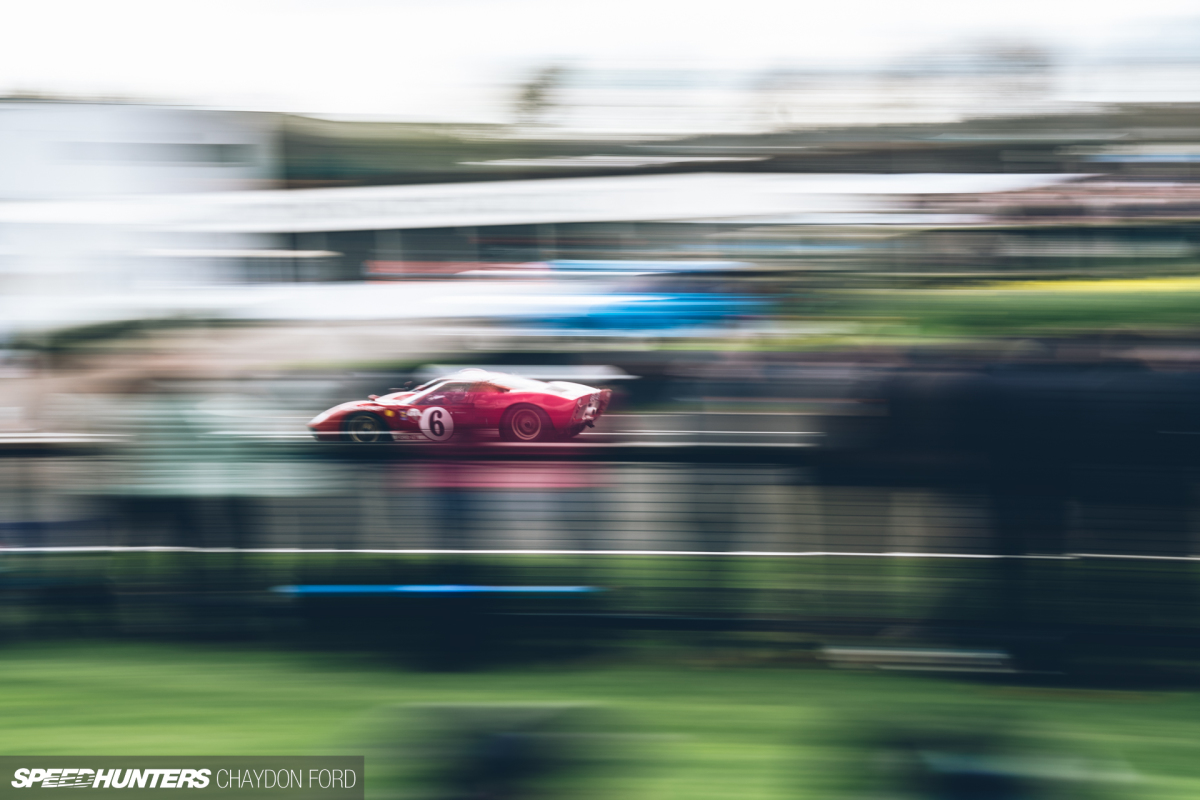 With any automotive event, there has to be a balance between cost and presentation. Some smaller events may not have the flashy venue or facilities, but entry costs less, or they may have a slightly smaller selection of cars. At that intersection of cost and presentation, I can say with a degree of confidence, that official Goodwood events sit firmly in the upper echelons. They aren't cheap to access, but consistently have the best variety of cars in attendance. Every aspect of the events held on the Goodwood Estate are carefully curated to ensure competitors and spectators alike have a memorable experience.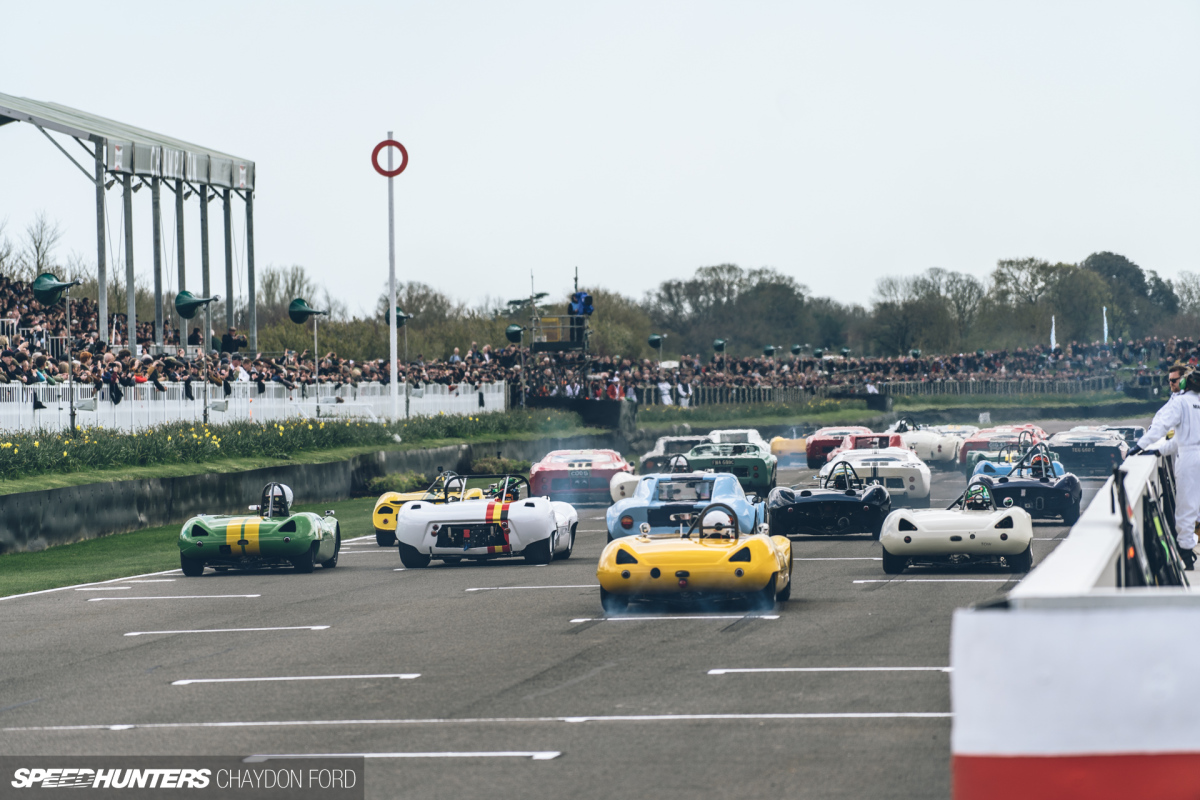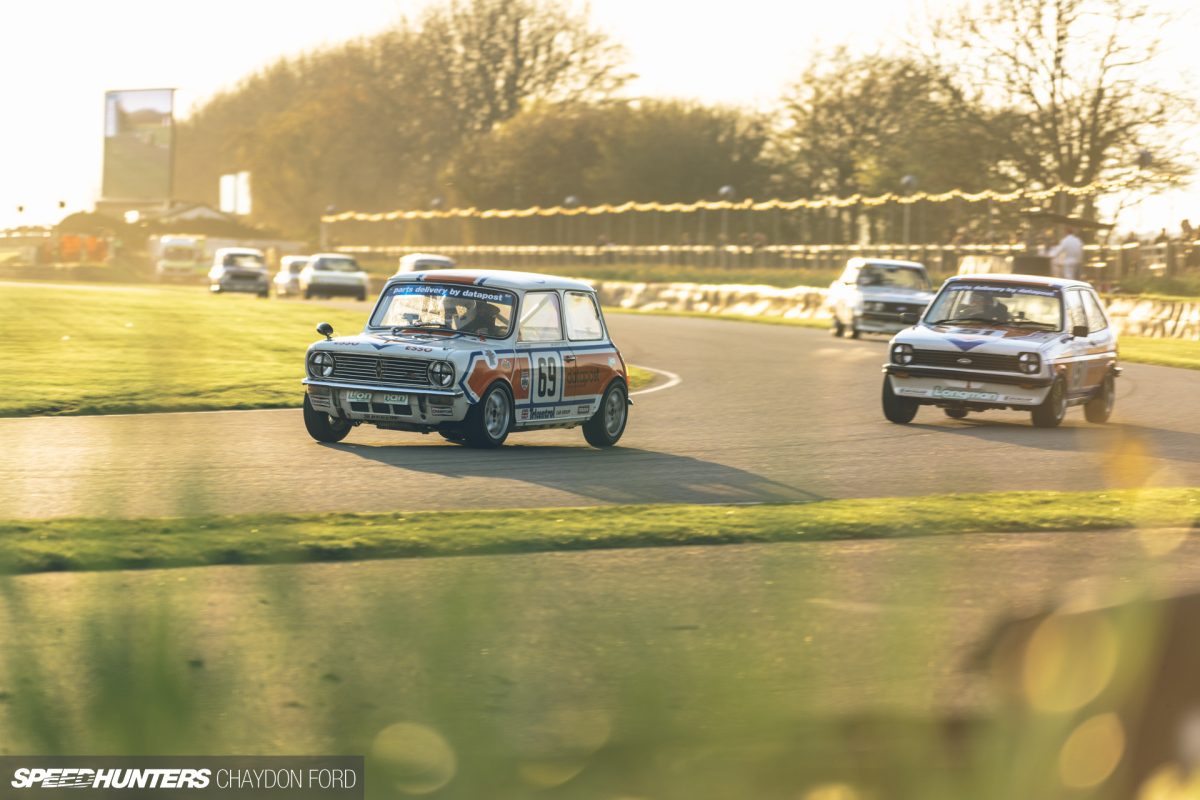 If you can't get to the Members' Meeting, the event coverage online is some of the best, and you'll likely see far more of the racing than you do in person. But if you can stomach the entry fee, you'll be treated to not only the racing, but the atmosphere; something you can't experience any other way.
Chaydon Ford
Instagram: chaycore
More stories from the UK on Speedhunters
Gallery