I am getting a range of approx 190-200 km so there is no negative effect on range after wheel upgrade.
BHPian anshumandun recently shared this with other enthusiasts.
I've added a few accessories on my Tiago EV.
Alloy Wheels
Got the alloy wheels from Boodmo. These are the OEM ones that come on the petrol Tiago. Costed me around 37k for 4 wheels. Also got the Tata logo hub caps from Boodmo which were around Rs 900 for 4.
Since these are 15″, had to change the tyres also. I chose Ceat Secura Drive in 175/60 R15 size since others were either not available in this size or were too costly. The Ceats costed me 16k for 4 tyres. I also sold the stock 14″ wheels and tyres through Facebook marketplace for 17k.
The car looks much better with these wheels but the ride has become stiffer. My other drive is a GT TSI which is a whole another level stiff so I still find the ride quite comfortable.
I am getting a range of approx 190-200 kms so there is no negative effect on range I guess.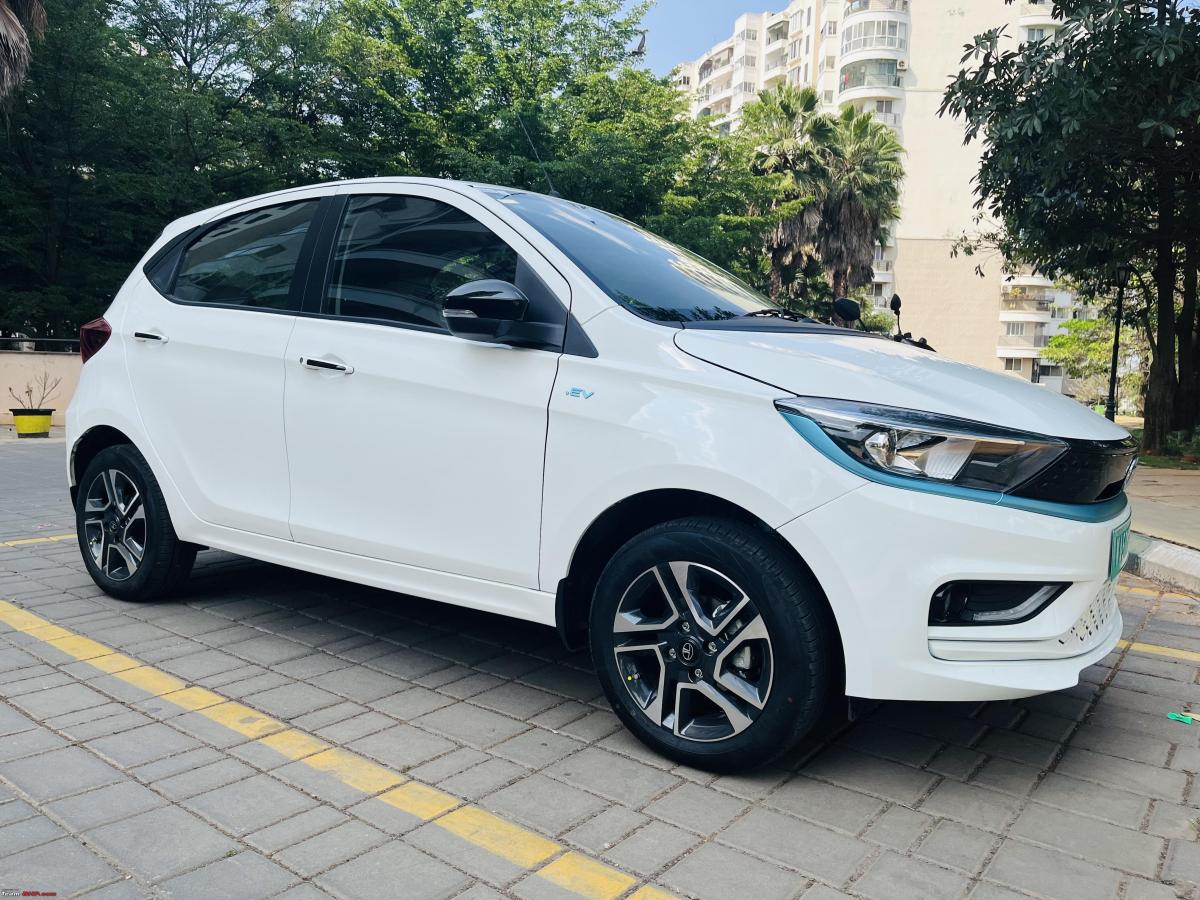 Leather Wrap on the Steering
I saw the thread on leather upholstery in Bangalore on tbhp which spoke highly about Nagaraj so spoke to him and got to know that he has opened a shop near Nagarbhavi. Went to his place and he showed 2 options:
Stanley leather – Rs 2200
Napa leather – Rs 4300
I don't know much about leather but I knew that I wanted the smooth matt finish type one and the Napa leather seemed perfect. Price was steep but steering is the main connection between the driver and the car so I went ahead with that and this is the best 4300 Rupees I've spent. The steering feels so much better to grip and use, it has significantly changed the way I feel about driving the car.
The whole job took just over an hour and the workmanship from Nagaraj is superb. Icing on the cake: he had the teal coloured thread for stitching to go with the overall theme of the EV and it complements the black fabric seats with tri-arrow pattern on my XZ+ model.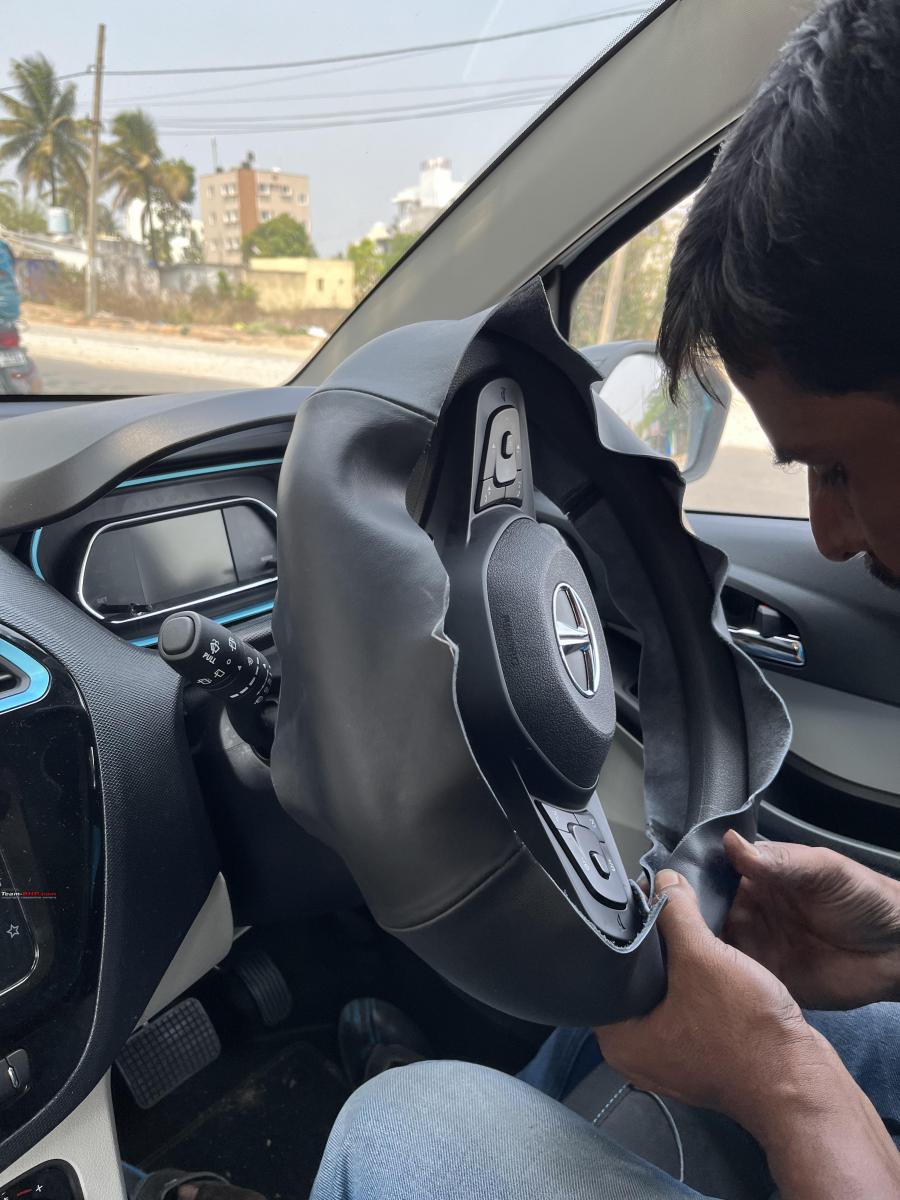 Tata OEM Armrest
Costed me around 5k from the Tata Accessories list which is a rip-off considering that similar or better armrest is available on Boodmo (wish I had checked earlier). The armrest looks good but it is very flimsy and creaks as soon as you put your arm on it. I asked the service guys to check it during the first service but there is nothing that can be done on a flimsy design with cheap plastics.
Carpet Mats and Mudflaps
Got these from Tata directly. They do the job, nothing special to write about.
I've done 3000 kms so far and really enjoying the peppy and silent drive with very low running cost. Perfect city car with no competition so far! Let's see what the MG Comet has to offer.
Read BHPian comments for more insights and information.