Deep inside the Toyota Gazoo Racing facility in Cologne, Germany lies an absolutely fantastic motorsport museum that is sadly accessible only to a limited number of visitors.
The race car museum is closed to the public because it is located inside Gazoo Racing's R&D center, where engineers work on Toyota's latest Le Mans and WRC technologies. I was recently able to invite myself on a guided tour of the museum – essentially a warehouse for retired Toyota race vehicles – where I took a dive deep into the Japanese automaker's international racing history.
In the entrance hall I was met by a 2021 Toyota Yaris WRC car, plus a motorsport-bred Toyota GR Supra and a Le Mans TS050 LMP1. The Yaris is an earlier rally model, not the modern 380hp GR Yaris hybrid that made its debuted in the 2022 World Rally Championship. The winning #8 TS050 from the 2018 24 Hours of Le Mans is presented in its 'as raced' condition, grime and all.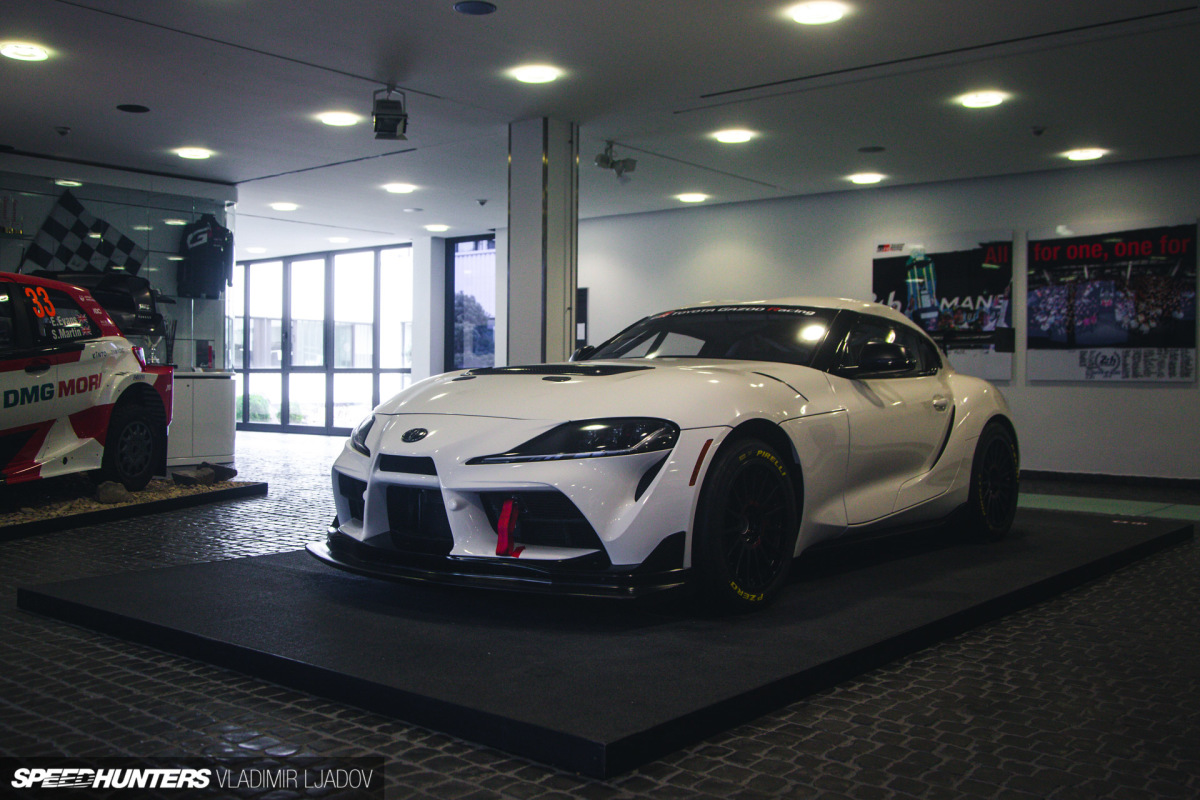 Seeing a GT4 Evo GR Supra in plain white only made me wish to see such versions on public roads. Since its first race season in 2020, the GT4 Supra has achieved more than 100 podium finishes and taken home no less than 11 national and international championship wins.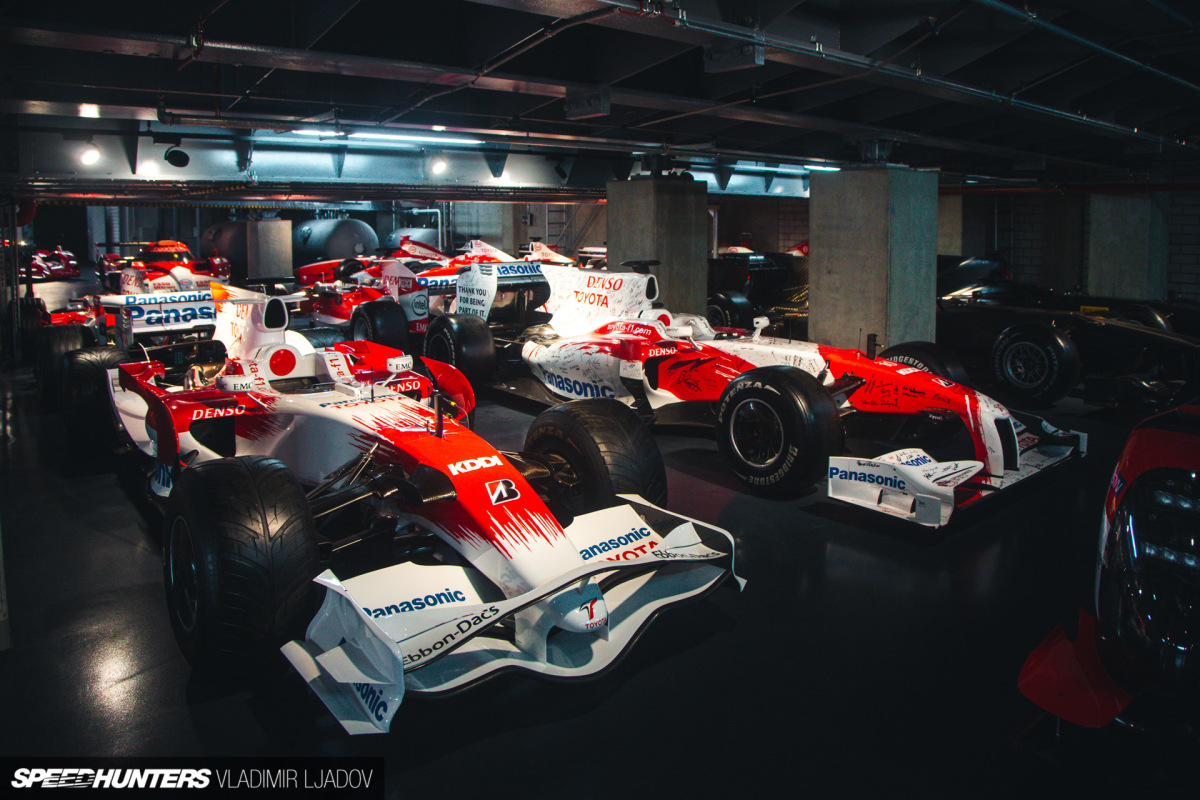 The museum is separated into three areas: Formula 1, Le Mans, and WRC.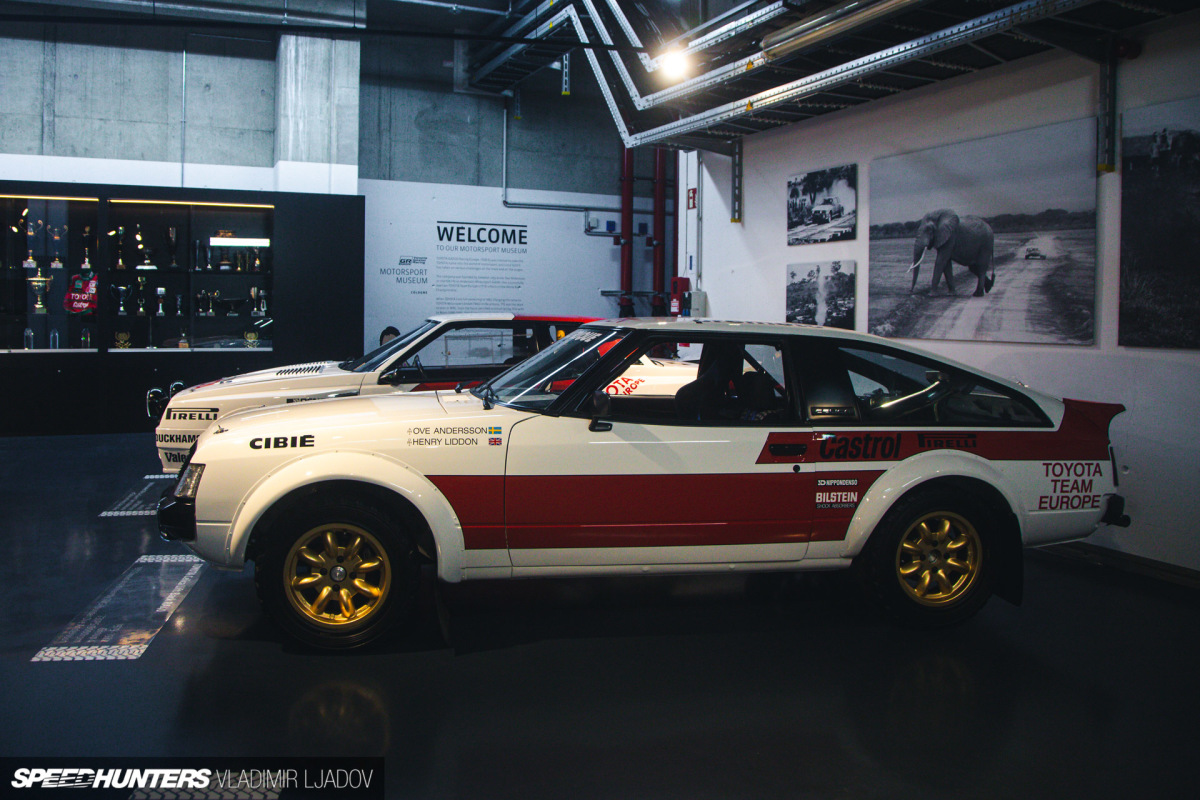 It was rallying that started it all: Toyota Team Europe was established in Brussels in 1975 by Swedish rally driver Ove Andersson, but in 1979 the operation began its move to a new site in Cologne. In 1993, Toyota took full ownership of the company and renamed it Toyota Motorsport GmbH (TMG).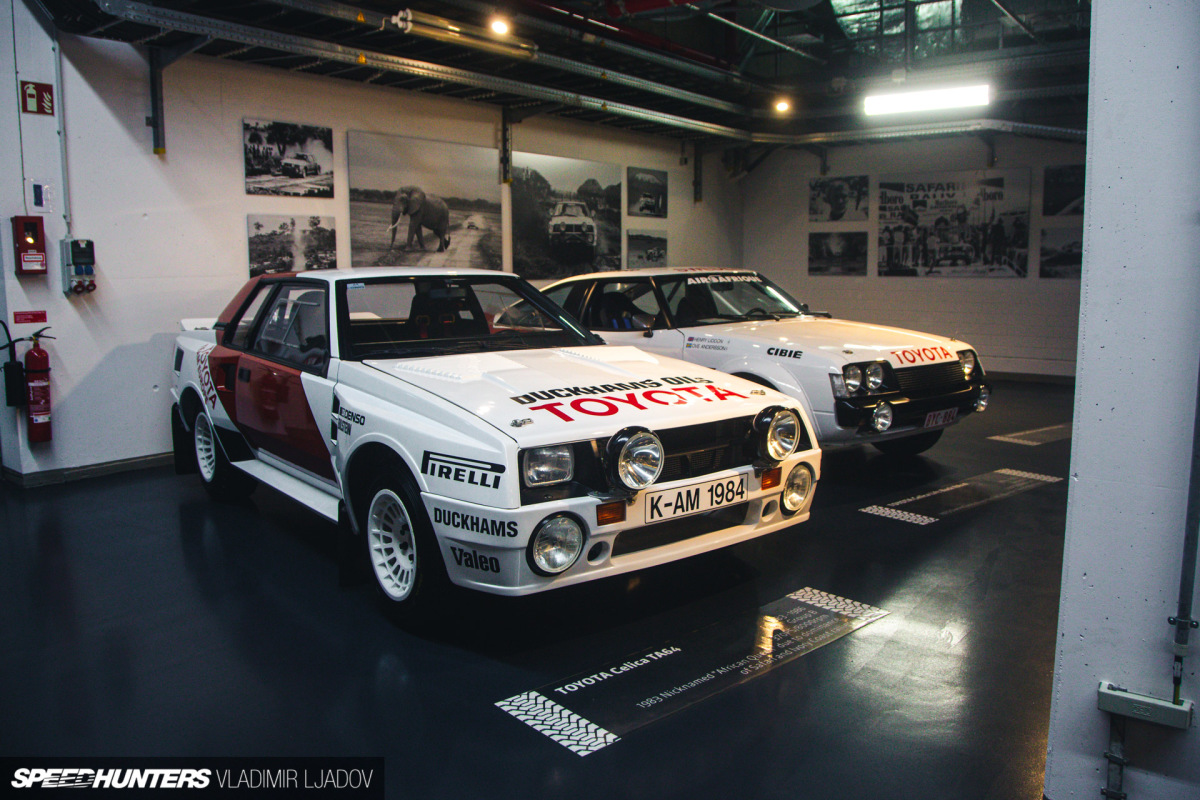 The Celica TA64 was the first TMG creation. This car was developed for Group B rallying, and was nicknamed 'African Queen' after its successes on the Safari and Ivory Coast rallies.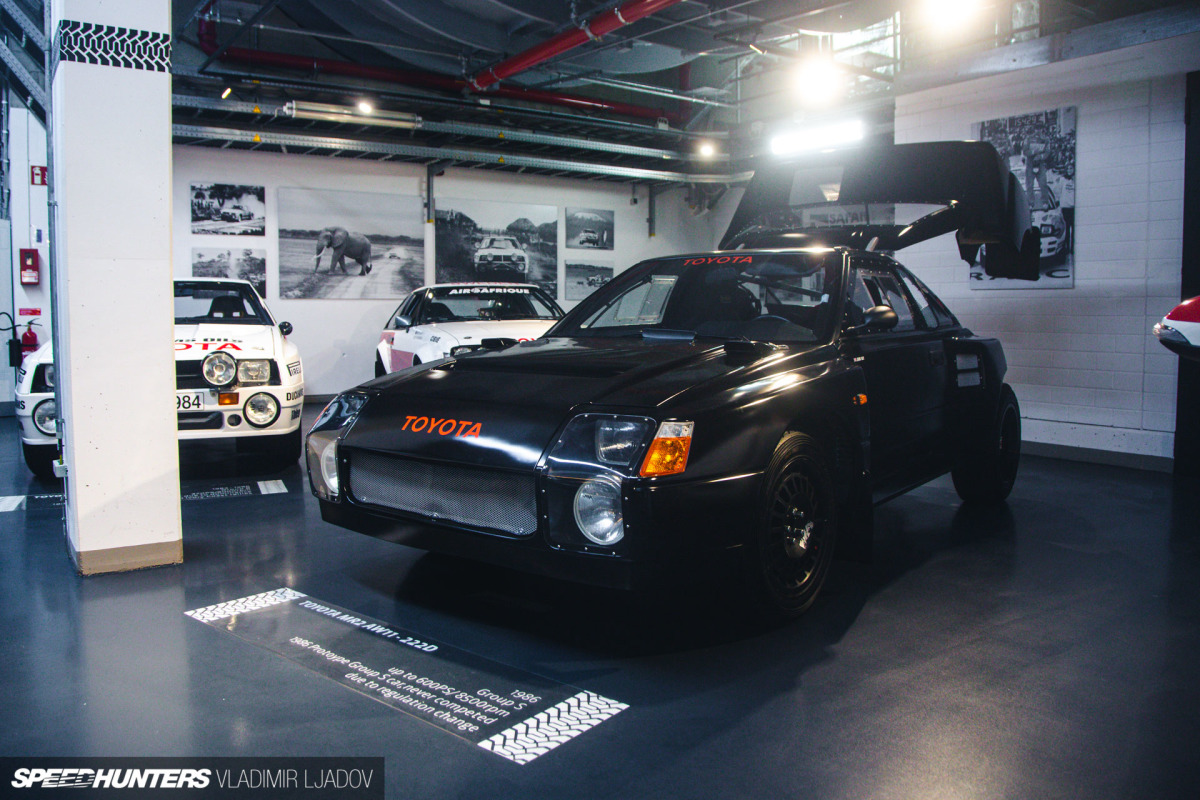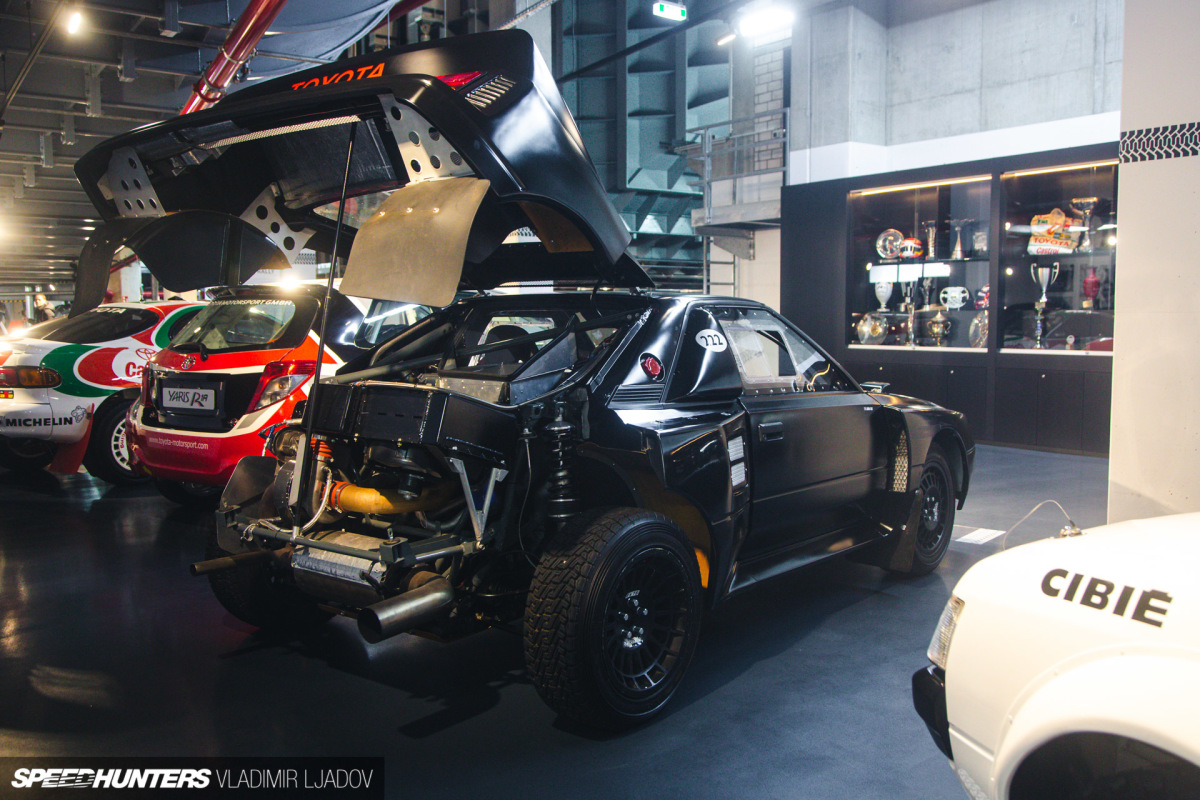 For the Group S category that was destined to replace Group B, Toyota was working on a wild prototype with the codename 222D. Engineers at Toyota took the MR2 AW11 as a base, but ditched the 1.6L 4A-GE for a 2.2L straight-four 503E from a Toyota Le Mans car. The rally car produced around 600hp, while the same basic engine was able to provide 900hp in IMSA 88C cars.
Unfortunately, after a number of heavy accidents in Group B, WRC regulators scrapped the Group S regulations for much more stringent Group A rules, so the 222D never saw the light of competition.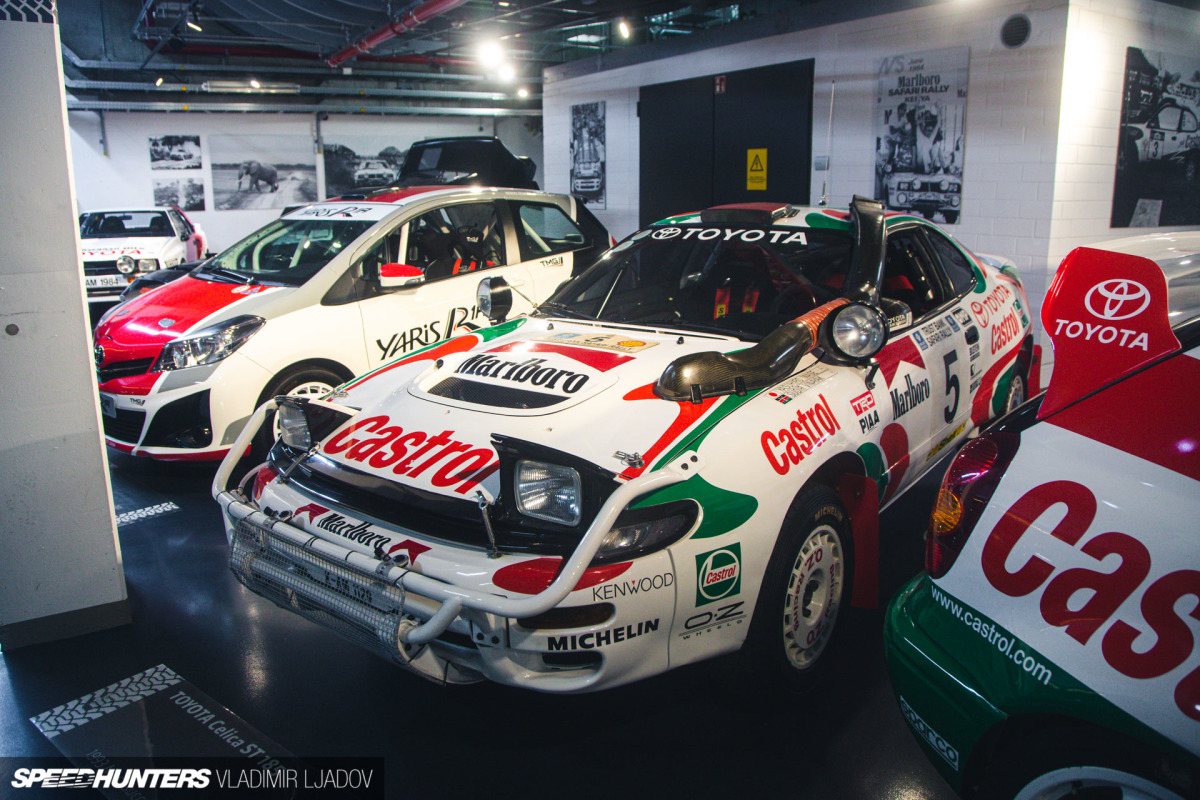 After all the regulation changes, Toyota went back to the Celica chassis and the Castrol-liveried ST185 GT-Four became one of the most spectacular rally cars of the Group A era with drivers including Juha Kankkunen, Carlos Sainz and Didier Auriol.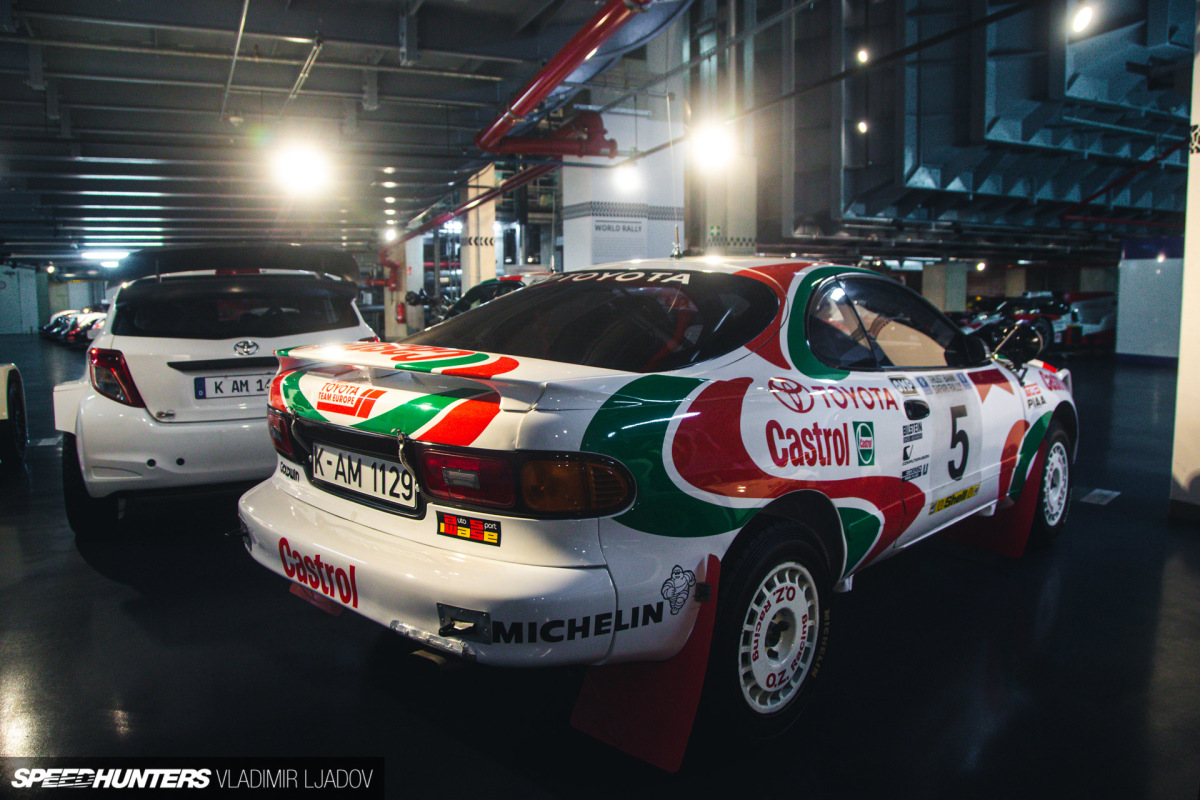 The museum houses a proper Safari-spec Celica ST185, reminding us that '90s Toyota WRC cars were some of the best specialists on rugged African roads.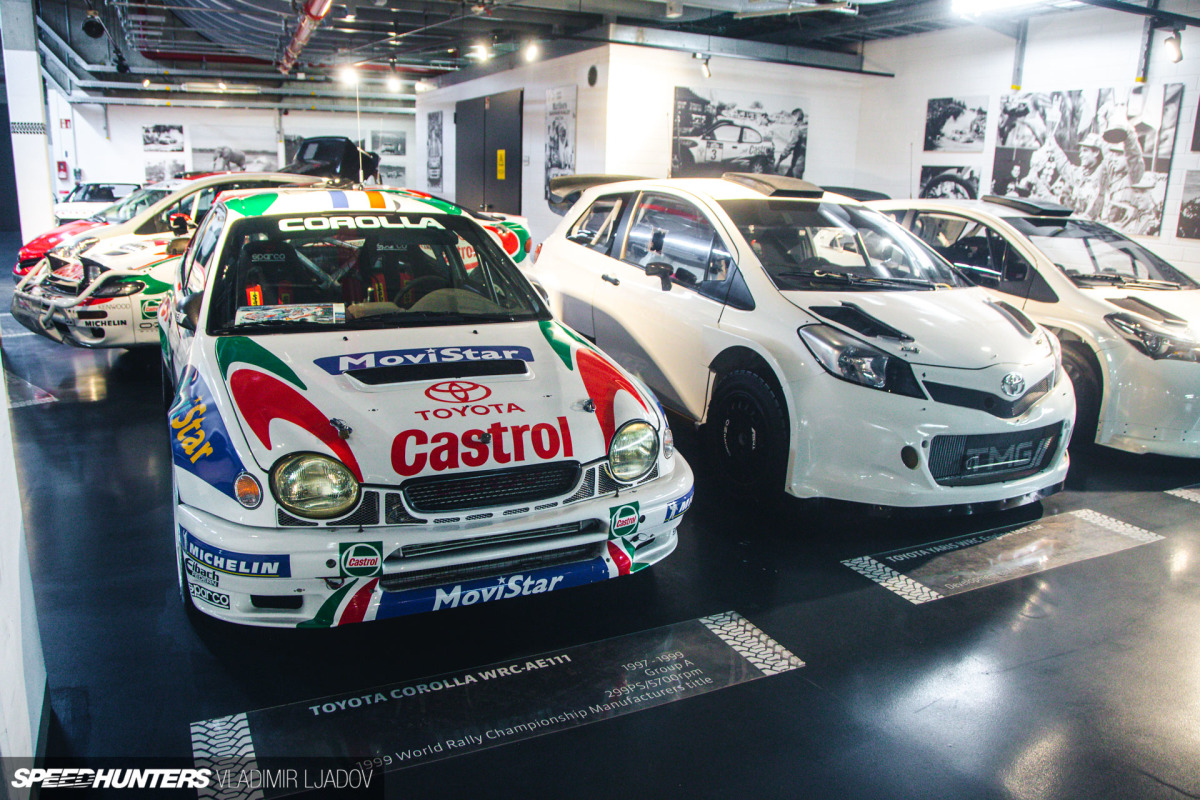 The later WRC Corolla showed how a boring family car could be transformed into a beautiful wide-bodied racer. In its third year of competition, the WRC-AE111 took out the 1999 World Rally Championship constructor's title.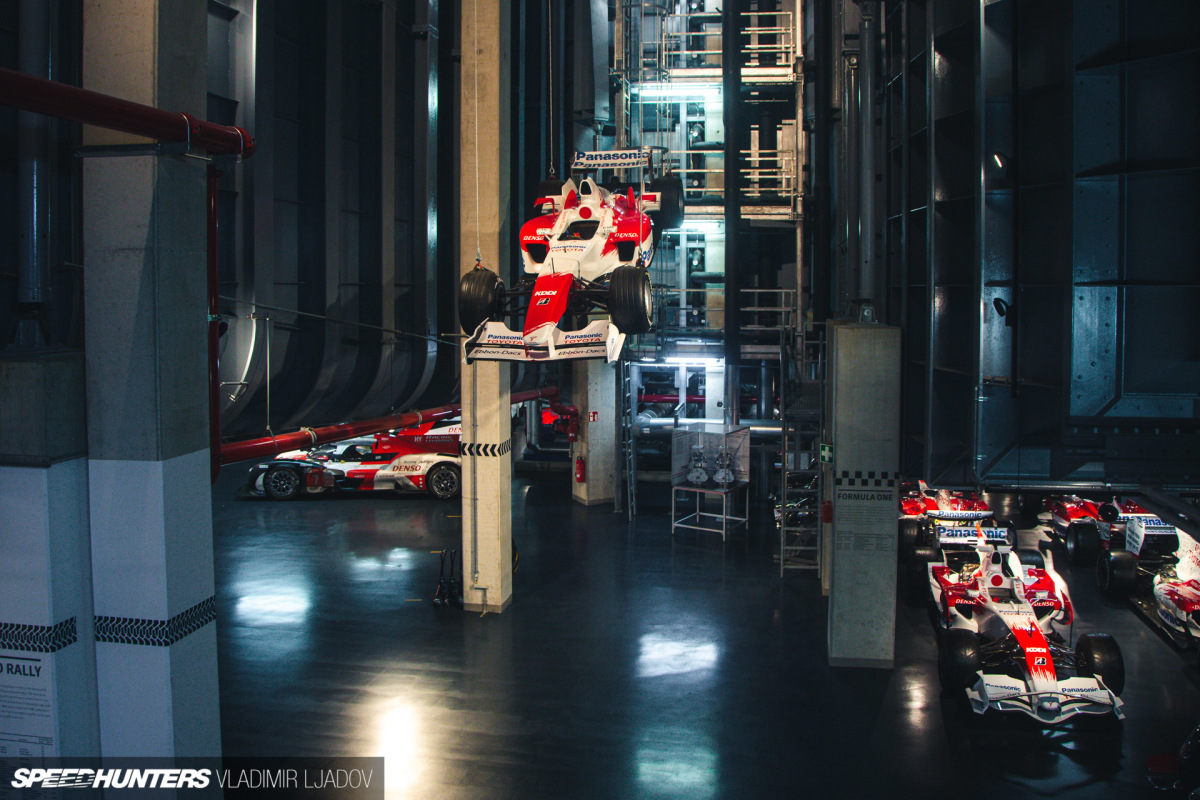 Toyota's Formula 1 chapter was a much less successful one, but not for a lack of dedication. TMG was tasked with building the 2002 F1 season car. That included the engine, all under one roof here in Cologne.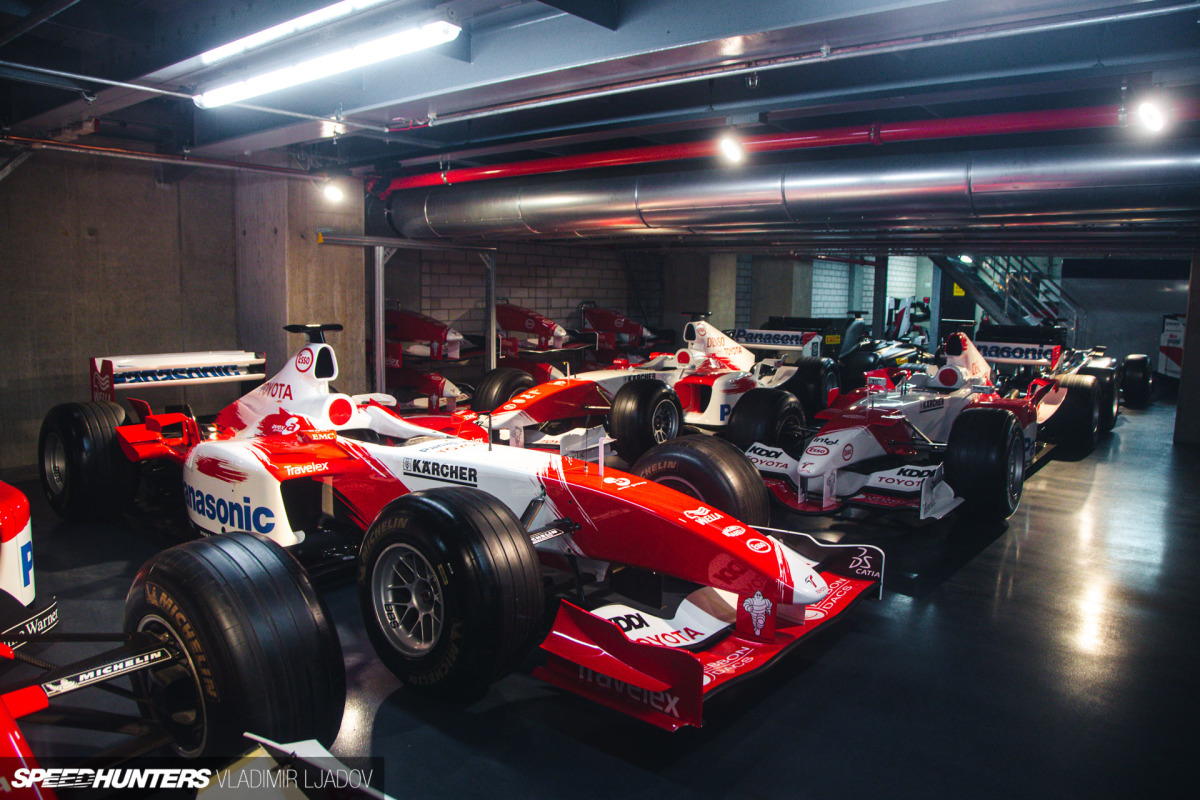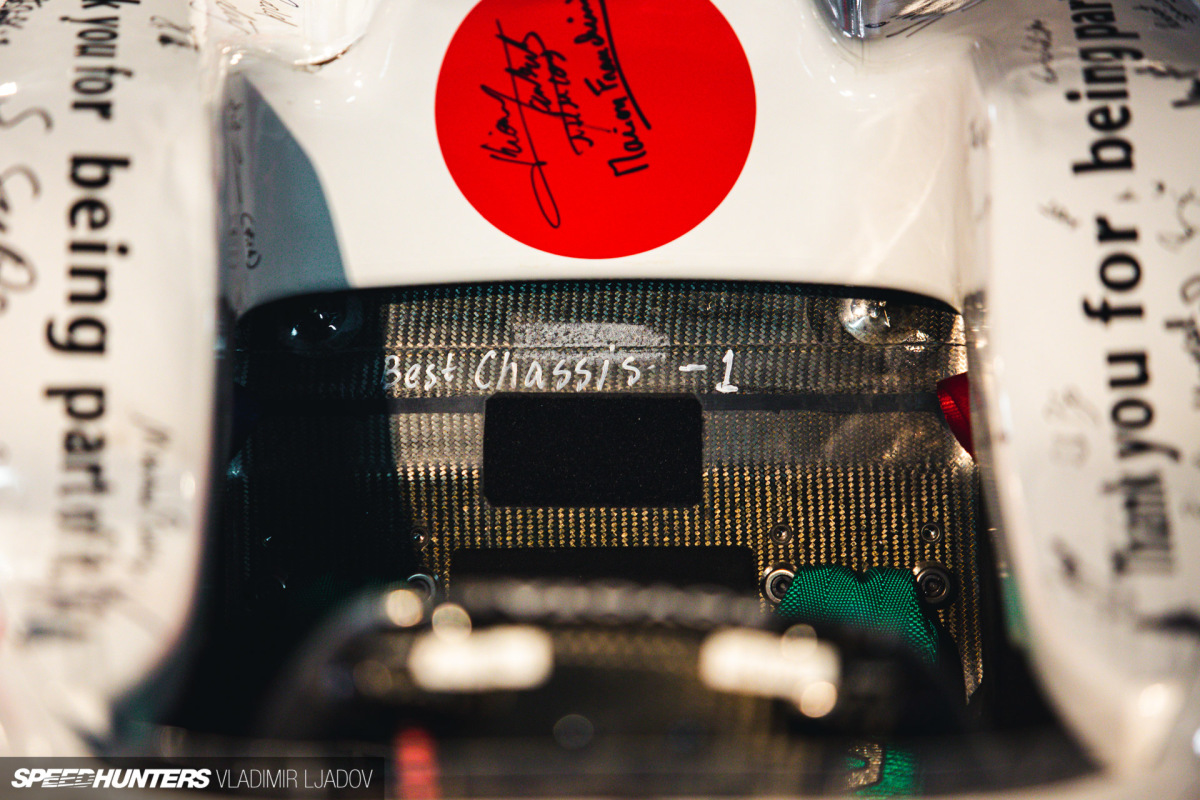 Panasonic Toyota Racing scored points on the very first race in Australia with Mika Salo, but remained a middle-field team for the rest of the season, and to that matter, until the end of their F1 campaign in 2009.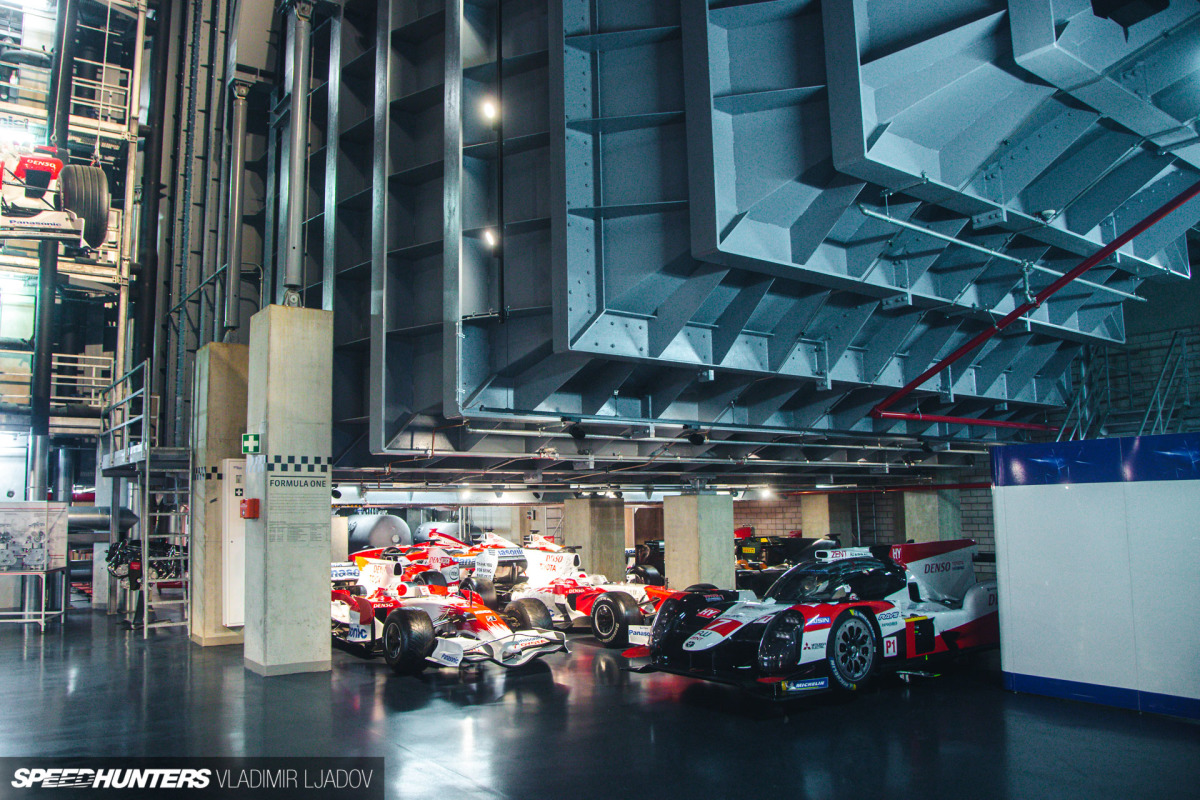 Beneath one of TMG's wind tunnels sits F1 chassis from every year Toyota competed, including the most competitive TF109 vehicle used in the last ever race.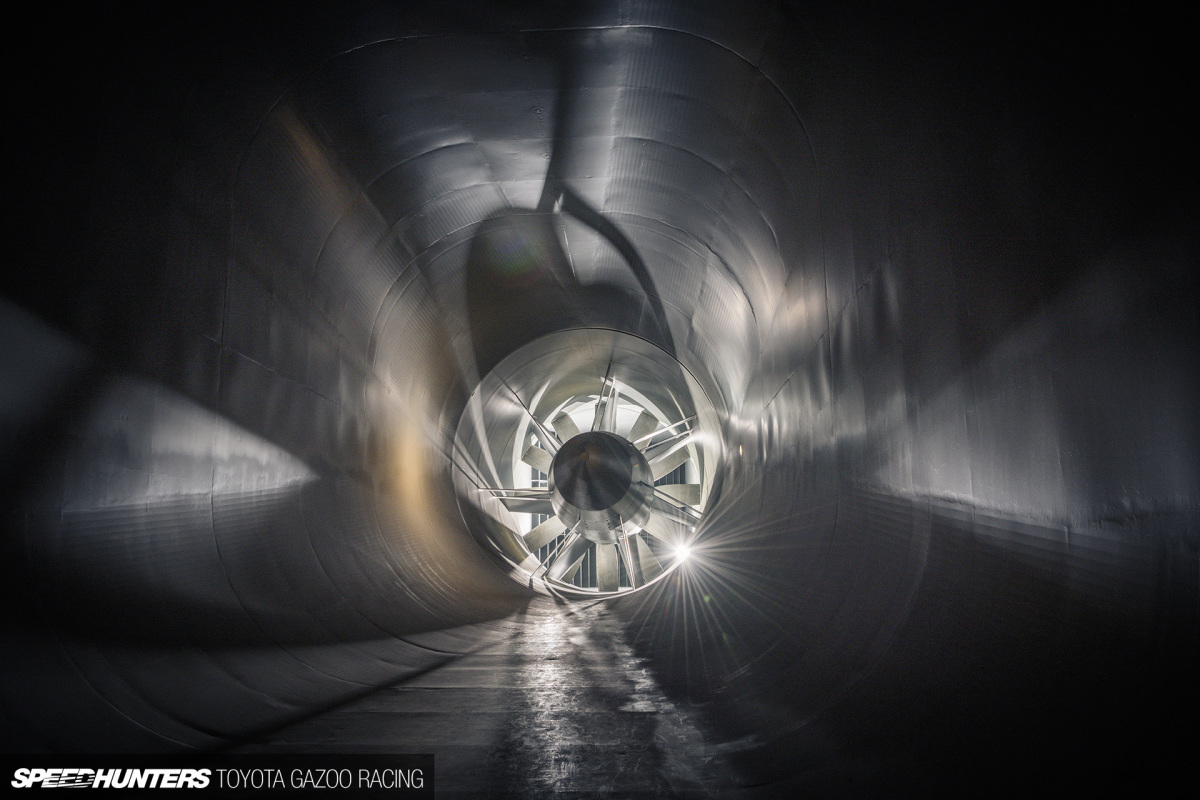 Sadly, there wasn't a possibility to look inside the tunnel, but TGR kindly provided me with a couple of photos.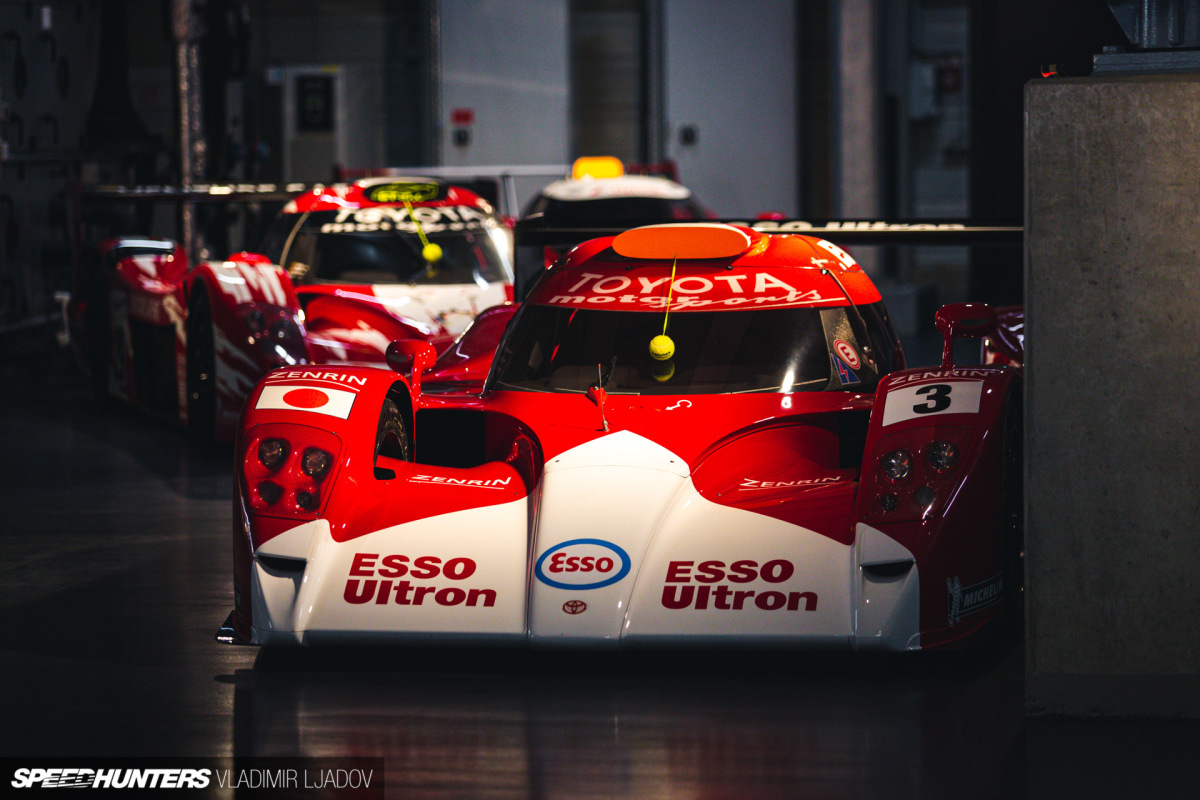 To be honest, while I was photographing and inspecting the similar-looking open-wheel F1 racers, my eyes kept wandering towards a couple of iconic TS020 Le Mans prototypes.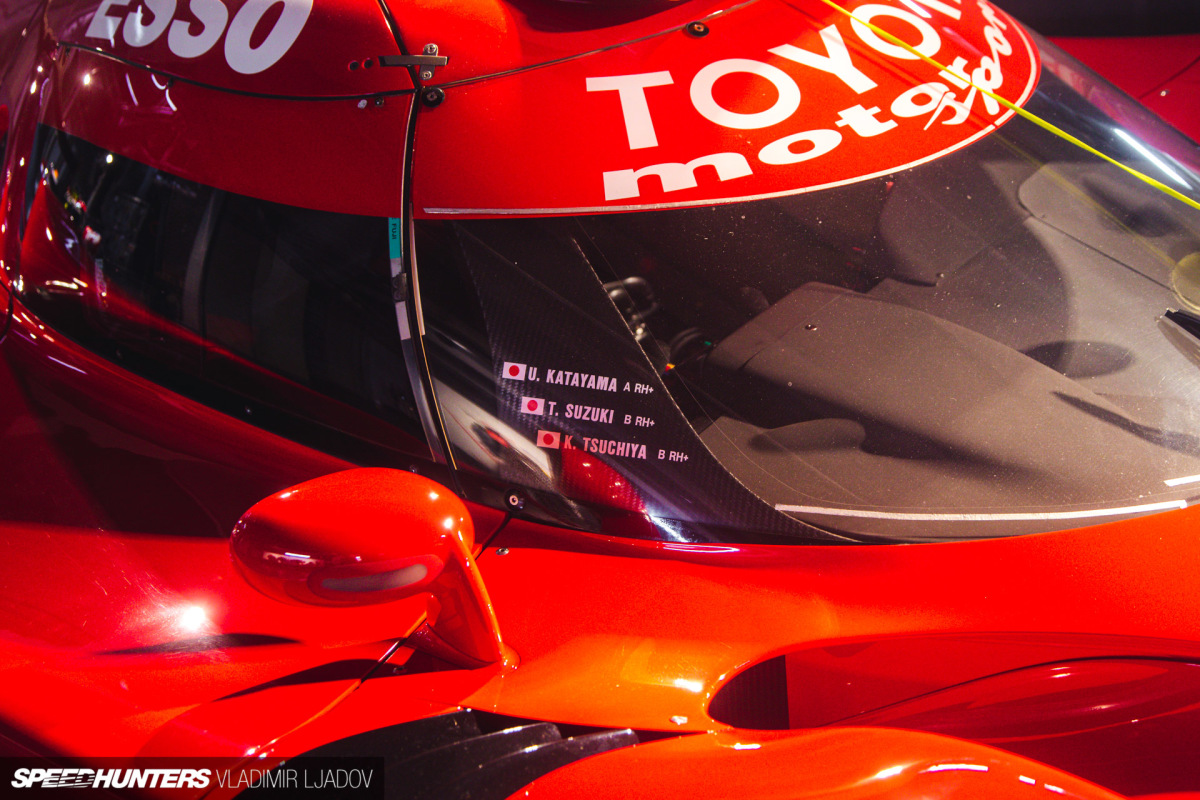 'TS020′ might not sound familiar, but I'm sure the name 'GT-One' rings a bell. These cars competed in the 1998 and 1999 24 Hours of Le Mans races. The prototypes were extremely fast in qualifying but suffered technical failures in the races. Also, notice the tiny wiper blade that the team installed during dry-weather qualifying sessions.
The Japanese squad with drivers Ukyo Katayama, Toshio Suzuki and Keiichi Tsuchiya finished 9th in 1998 and a close 2nd in 1999. And yes, that's the Keiichi 'Drift King' Tsuchiya.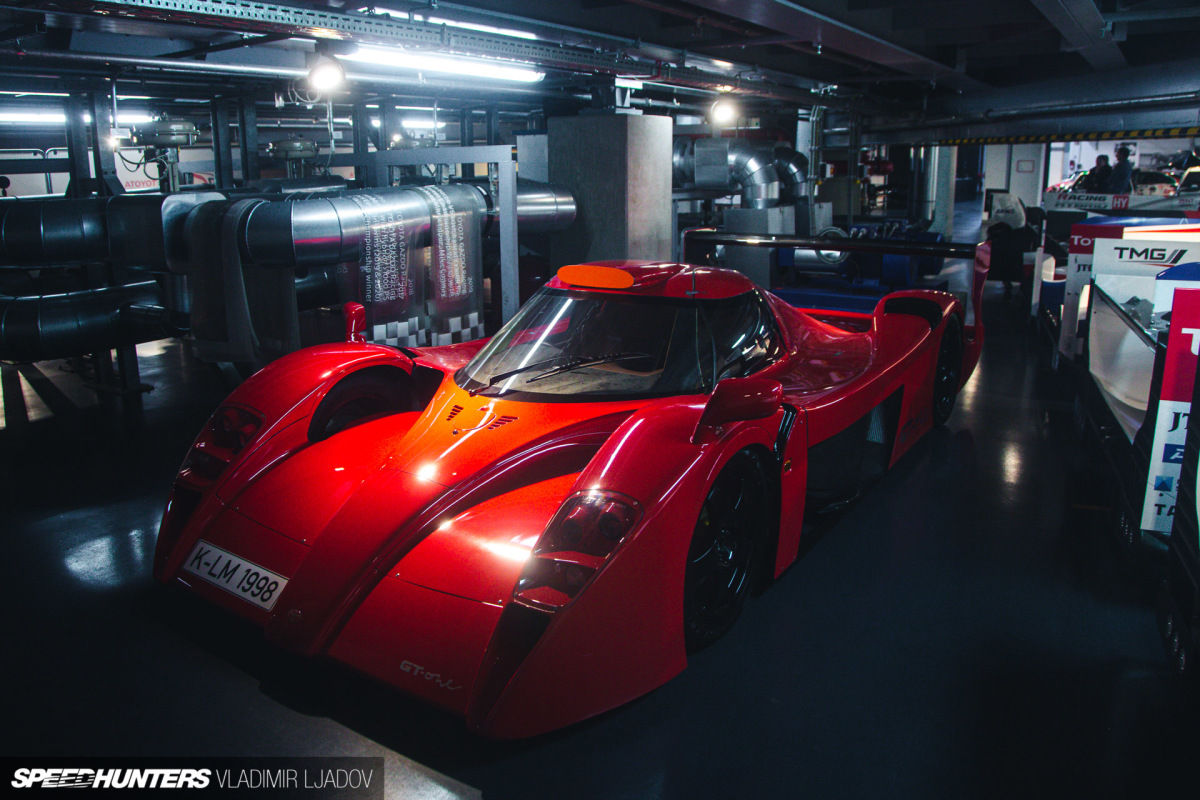 The coolest part of the GT-One story is that TMG built two road-going versions of the car. One is displayed right here in Germany while the other sits at the Toyota museum in Japan. This was the same era of racing when Mercedes-Benz had to build the CLK GTR and Porsche created their 911 GT1.
In essence, the road-legal GT-One is the same prototype, just with a more civilized interior and a dashboard from a regular mass-produced Toyota. Under its cowl, the car boasts a 3.6L twin-turbocharged V8 engine good for 600hp.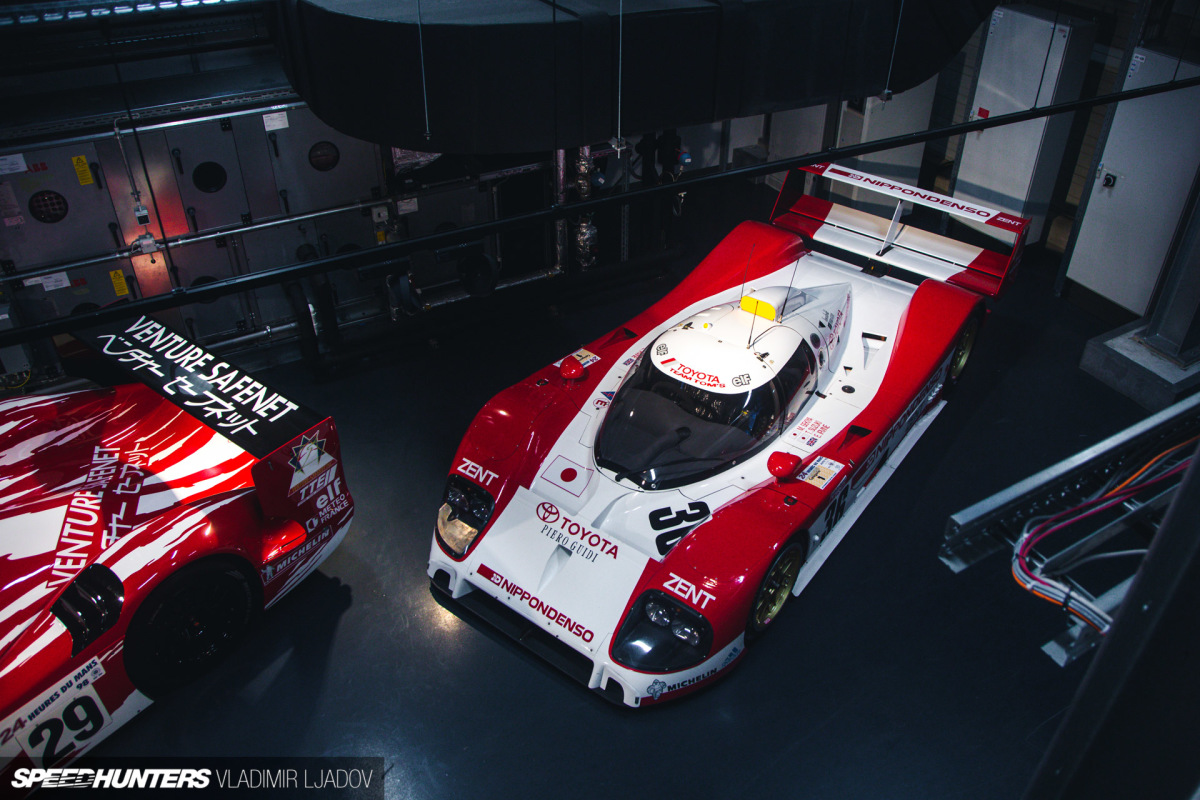 Behind them is the #36 Toyota TS010 that was developed in partnership with TOM'S. This exact car finished 4th in the 1993 Le Mans 24 Hours race with Eddie Irvine, Toshio Suzuki and Masanori Sekiya at the wheel.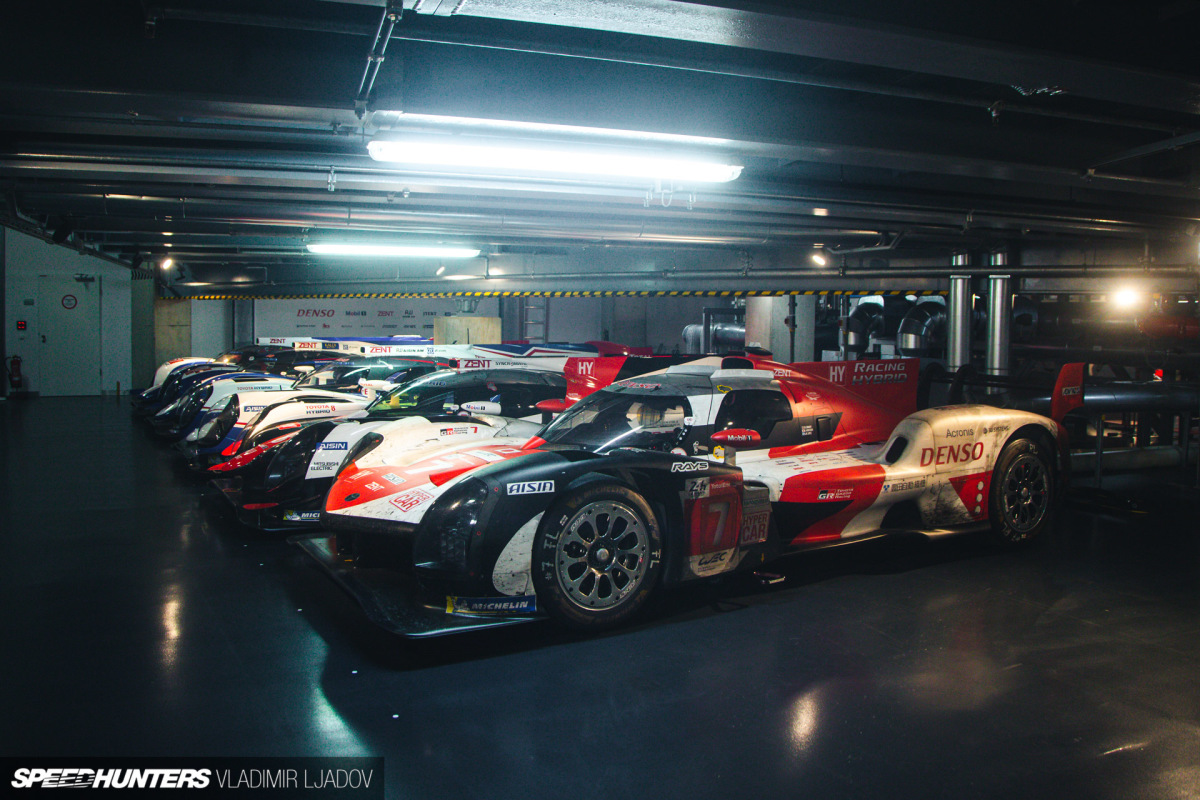 My tour finished with a row of modern racing prototypes, namely the TS030, TS050 Hybrid, and the latest GR010 Hybrid that was revealed in 2021. Both hybrids share five back-to-back 24 Hours of Le Mans wins and four FIA World Endurance Championships.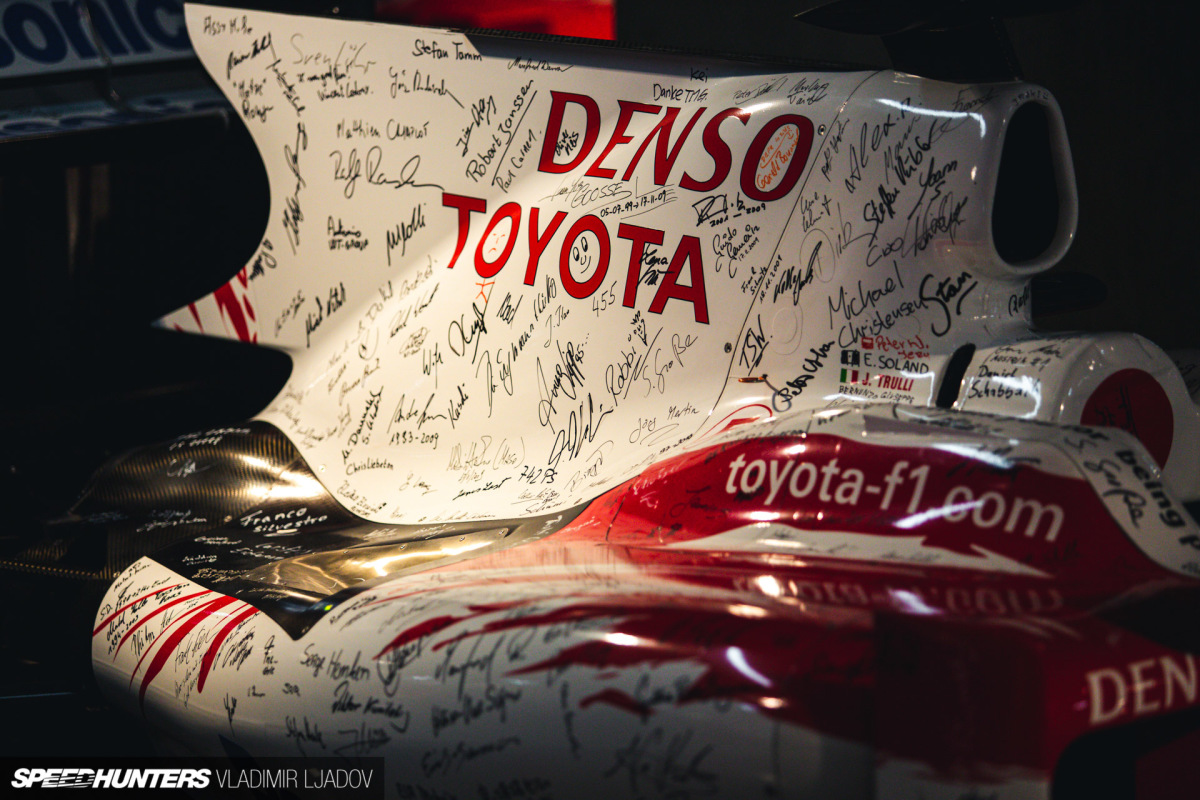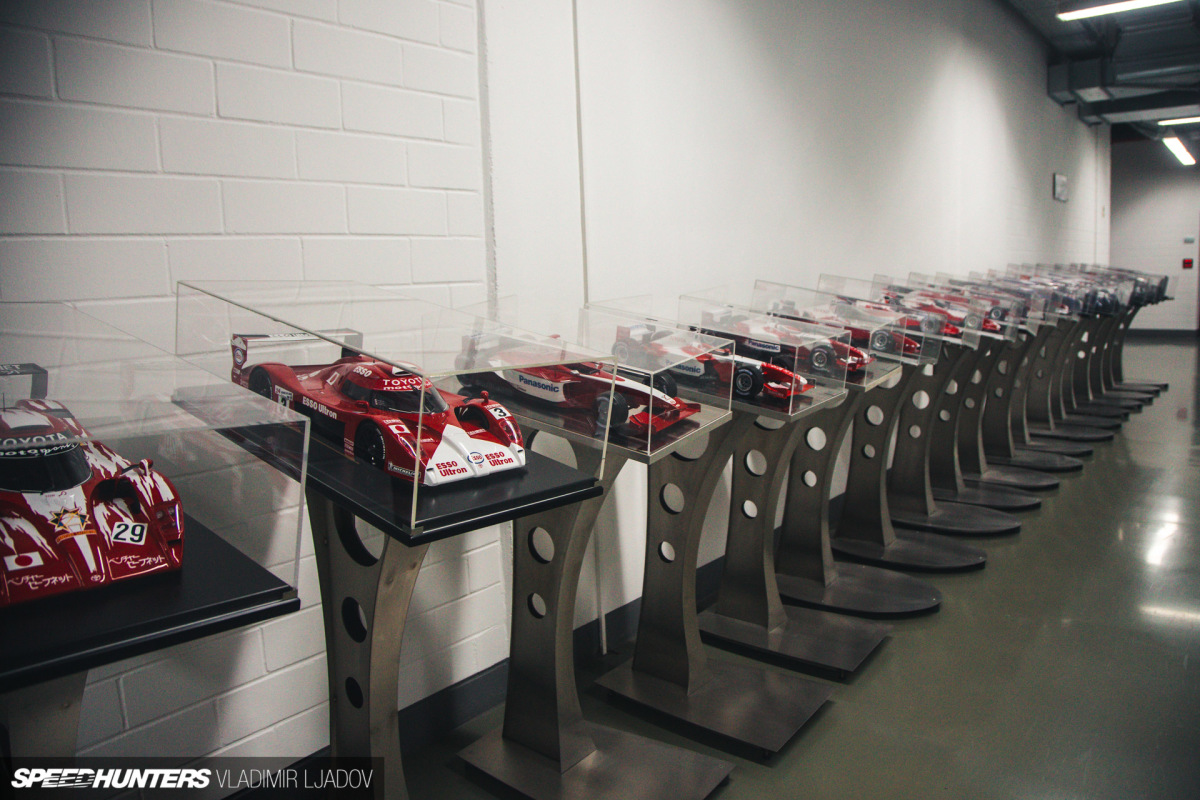 I'm endlessly grateful that Toyota allowed me to explore their vivid European motorsport history, and I'm looking forward to seeing how the revised GR010 Hybrid Hypercar will defend its #1 status against the new-era hypercar competition.
Vladimir Ljadov
Instagram: wheelsbywovka
because@wheelsbywovka.com
www.wheelsbywovka.com
Additional Photos by Toyota Gazoo Racing