I drove my 40-year-old Mercedes W123 to the venue & even got a picture of my car taken next to an even older Alouette helicopter.
BHPian Jeroen recently shared this with other enthusiasts.
A few weeks ago I got an invite from one of my Oldtimer clubs to join them for a special visit to the one and only Dutch Alouette helicopter museum in Barneveld.
I must be honest, I had never ever heard of this museum before. But I do know the Alouette. I have actually flown in one, many decades ago. So I signed up obviously. What better way to spend a Saturday than to drive to an aviation museum in one of your oldtimers? Spoiler alert: It was absolutely worth it, great day. Learned a lot about the Alouette and met some interesting folks as well.
Of course, the Alouette is no stranger to the Indian Airspace either. And I will come back to that later.
Because this is a small museum the number of participants was limited. Also, the club had arranged for them to tow one of the Alouette outside so each member could have an image taken of his/her oldtimer with the beautiful helicopter. Here is my 40-year-old Mercedes W123 next to an even older Alouette!
But as this is a car forum, let me share a few images about the cars in which our members turned up. Getting to the museum was not that difficult. Although it is not really sign posted and is located at a small industrial estate, there is sort of a giveaway on one of the buildings, something aviation-like is going on here!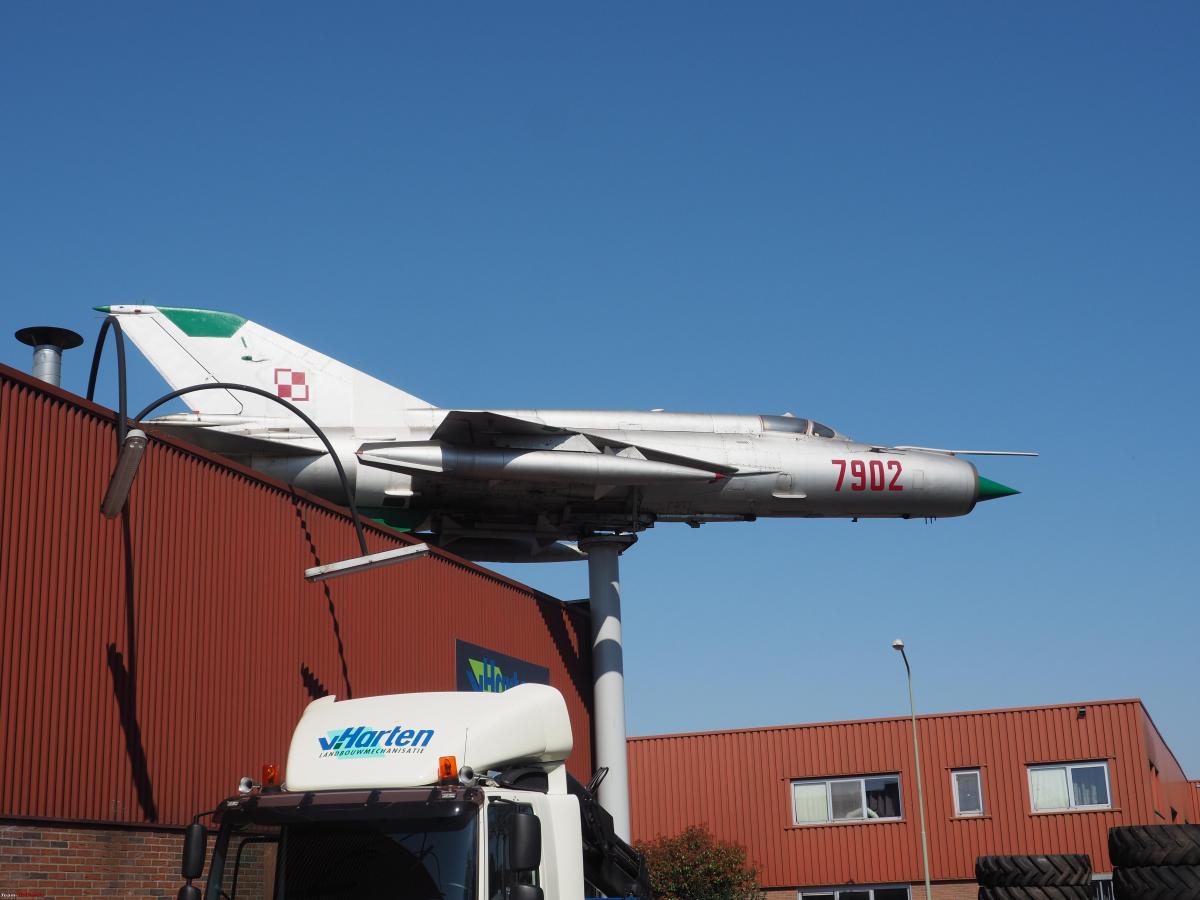 Some of the oldtimers that showed up: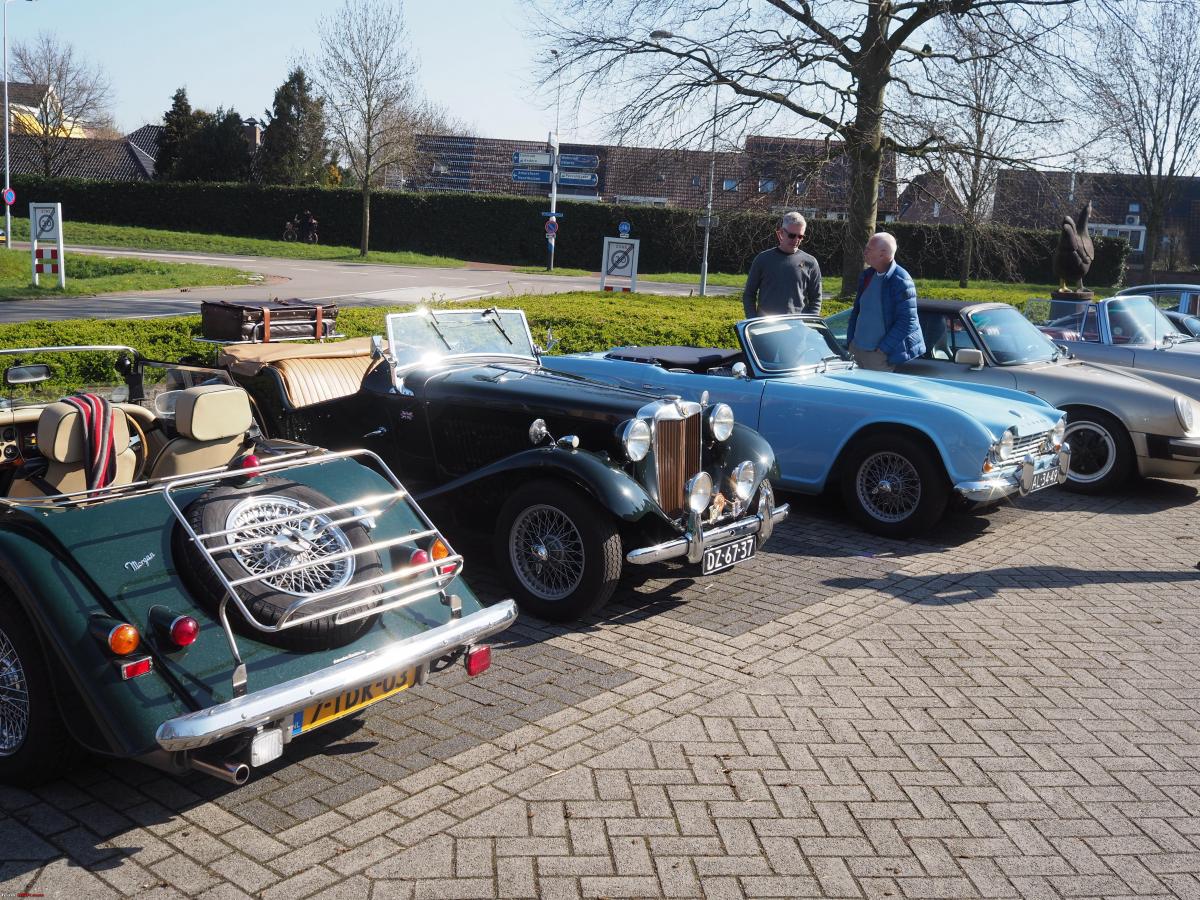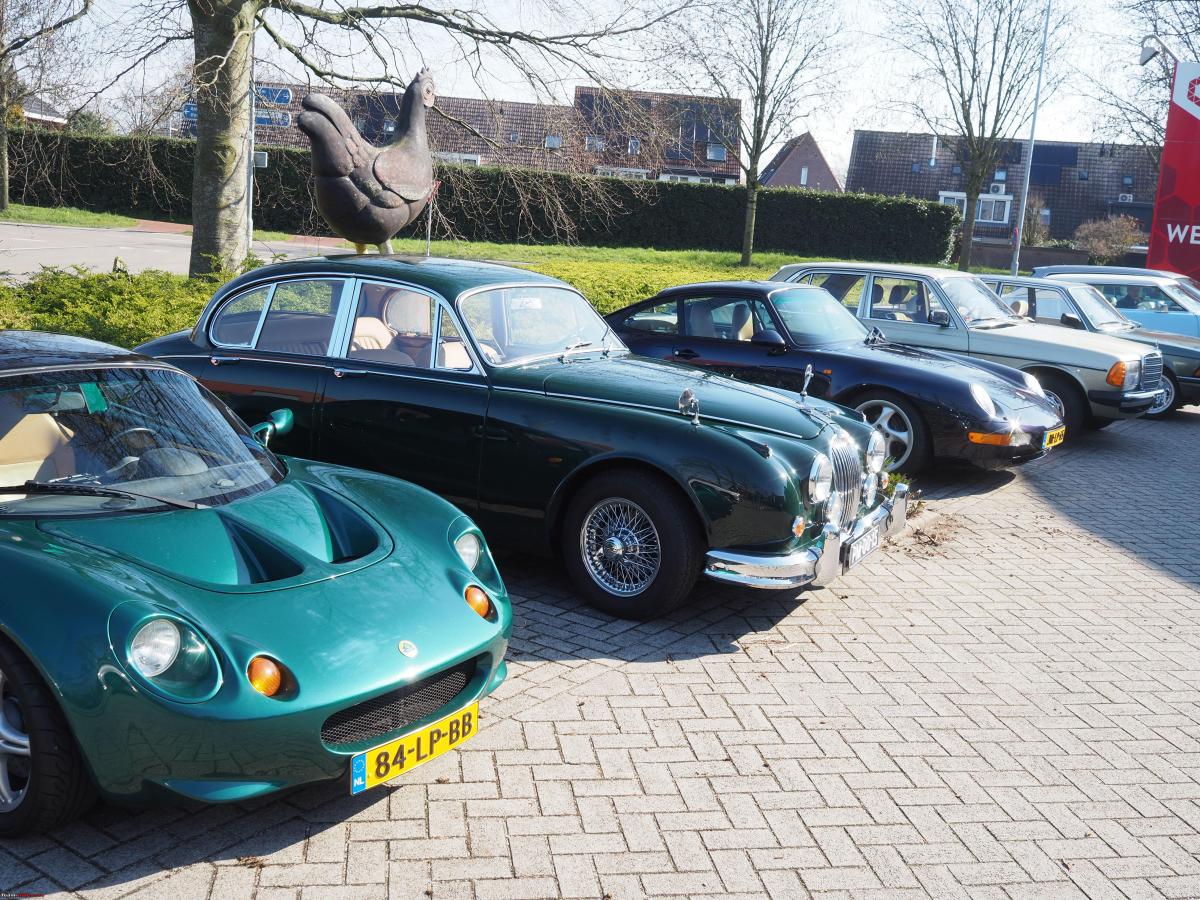 Not really an oldtimer, not even a young timer, but still an incredibly cool car. If I was to buy a new car, I would like to think I would get myself a Renault Alpine!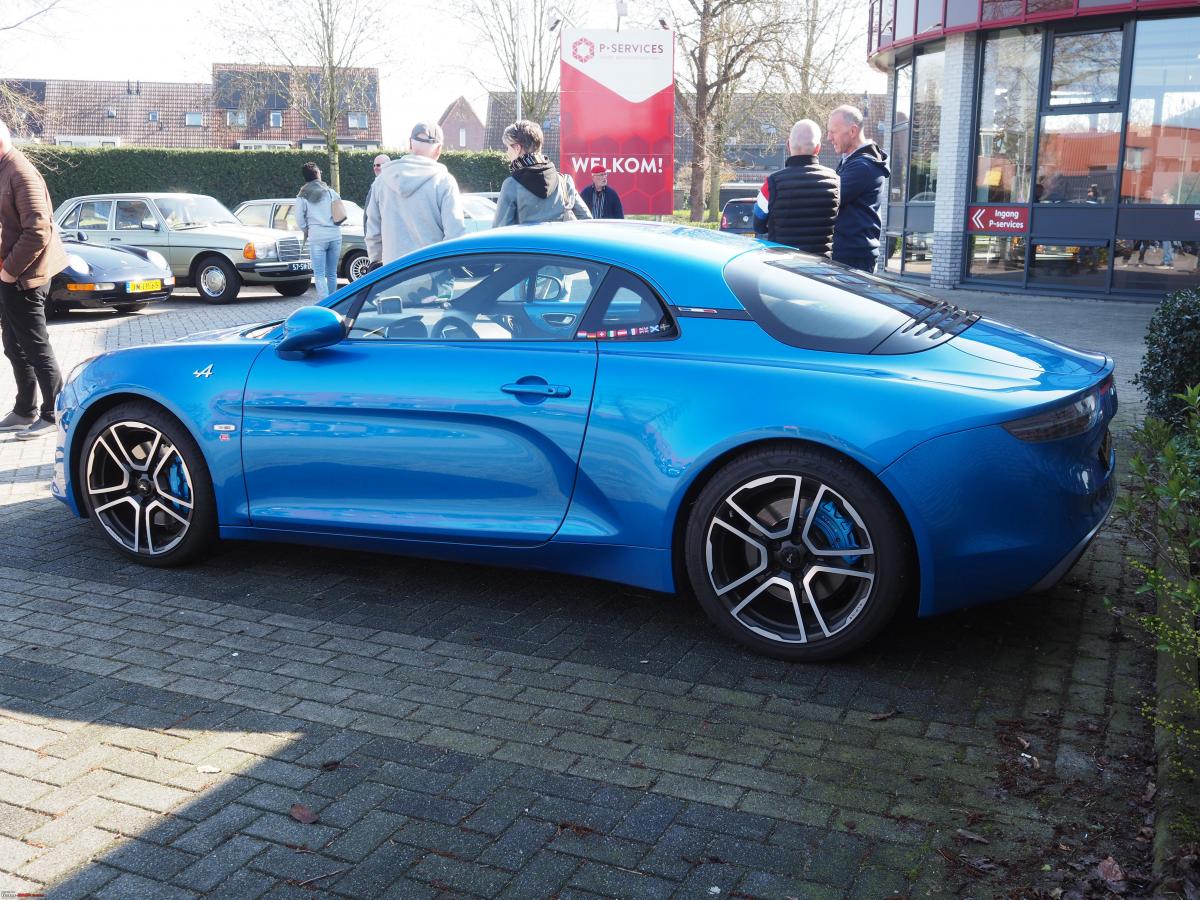 Let's talk a little bit about the Alouette. We will be talking and seeing mainly the Alouette III.
From Wikipedia
The Aérospatiale Alouette III (French pronunciation: [aloo-wɛt], Lark; company designations SA 316 and SA 319) is a single-engine, light utility helicopter developed by French aircraft company Sud Aviation. During its production life, it proved to be a relatively popular rotorcraft; including multiple licensed manufacturers, more than 2,000 units were built.

The Alouette III was developed as an enlarged derivative of the earlier and highly successful Alouette II. Sharing many elements with its predecessor while offering an extra pair of seats and other refinements, it quickly became a commercial success amongst both civil and military customers. Further variants were also developed; amongst these was a high-altitude derivative, designated as the SA 315B Lama, which entered operational service during July 1971. The Alouette III was principally manufactured by Aérospatiale; the type was also built under licence by Hindustan Aeronautics Limited (HAL) in India as the HAL Chetak, by Industria Aeronautică Română (IAR) in Romania as the IAR 316 and F+W Emmen in Switzerland.

Similar to the Alouette II, in military service, it was used to perform missions such as aerial observation, photography, air-sea rescue, liaison, transport and training; it could also be armed with anti-tank missiles, anti-shipping torpedoes, and a fixed cannon. In a civilian capacity, the Alouette III was commonly used for casualty evacuation (often fitted with a pair of external stretcher panniers), crop-spraying, personnel transportation, and for carrying external loads. By the 2010s, many operators were in the process of drawing down their fleets and replacing them with more modern types; the French military intend to replace their Alouette IIIs with the newly developed Airbus Helicopters H160.
Anorak fact: check out this Wikipedia page on the Alouette III. It has an image of one of the Dutch Airforce Alouettes during a flight display.
From Wikipedia:
The Alouette was a very successful design. It saw service in over 45 different airforces and a few civilian carriers. It was produced for more than 20 years, the last one being produced in 1985. More than 2000 of these helicopters were built, in various places in the world. Some of these wonderful machines were still flying in 2015!
The Dutch Airforce had 77 Alouette's and they have been in service for fifty years!
The people behind the museum were interested to research, document and preserve the Dutch Airforce Alouette history. All of the Dutch Airforce Alouettes at some point disappeared abroad. The museum managed to bring seven of these original Dutch Alouette back to the Netherlands and has been restoring them since.
Here you have the main characteristics of the Alouette III: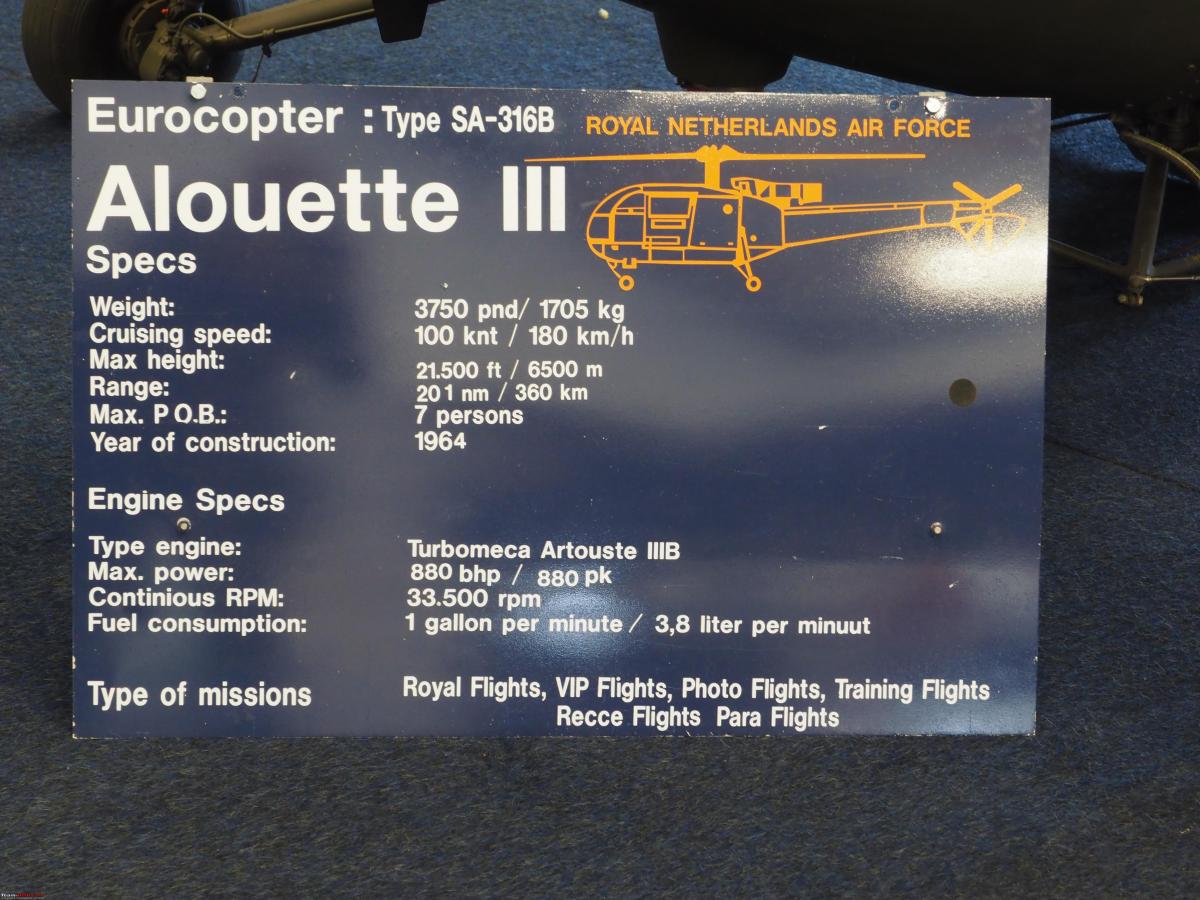 The Dutch Airforce Alouette's were only suitable for VFR flight (Visual Flight Rules). I don't know if any Alouettes were ever certified for IFR (Instrument Flight Rules), but probably not. When the Alouette first came out, flying helicopters in the dark, with poor or no visibility was not something anybody would contemplate. These days, of course, many helicopters are fully IFR certified.
Let's have a bit of a close up look: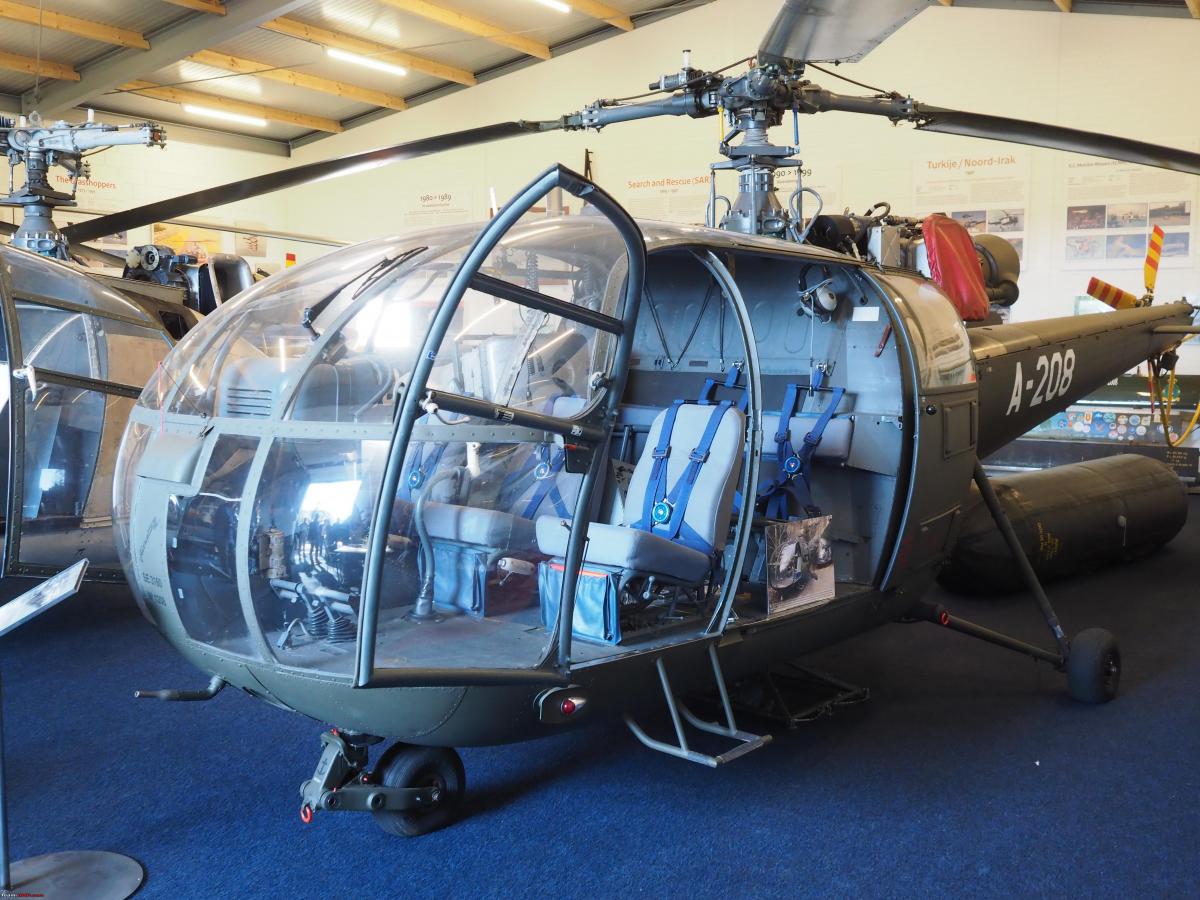 This particular one has some sort of camera mounted: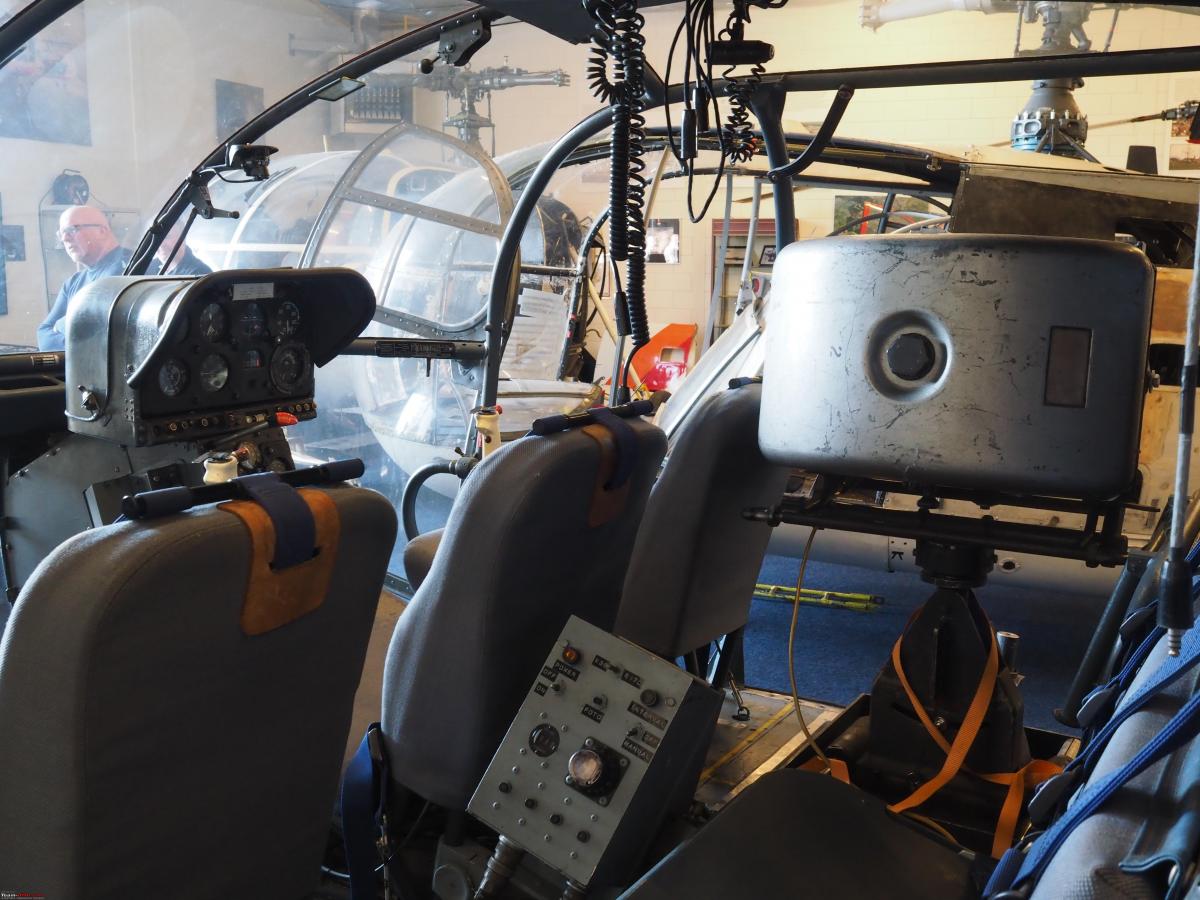 Controls of the camera
Cockpit instruments
The business end, a very complicated-looking rotor
This particular Alouette, the 208 was found at a museum in Gothenburg, Sweden. The Dutch 208 somehow ended up in Sweden where it was certified for civilian use. There is a big network between the various aviation museums when it comes to exchanging parts and planes. In this particular case, the Dutch Alouette Museum provided two crates full of parts to the Aeroseum in exchange for the 208 and others. Volunteers of the Dutch museum are helping their Swedish colleagues with restoring the remaining Alouette in Sweden.
Here is another one of the lovingly restored Dutch Alouette
This particular one was found in Switzerland. It had been totalled during a nose landing. It was brought back to the Netherlands where it has been fully restored to its former glory.
A not very good image of the photograph showing the damage due to the hard nose landing.
A few more details of the cockpit. Very simple and basic.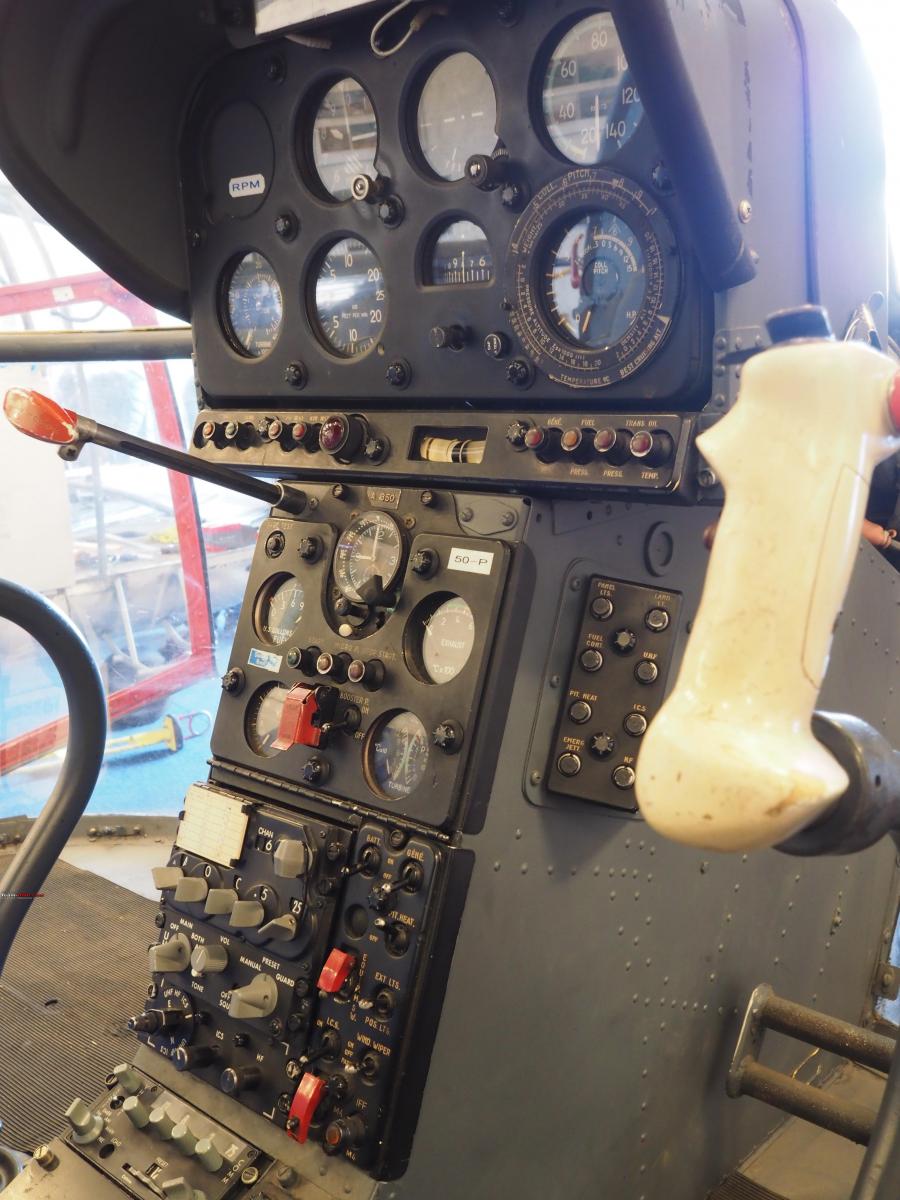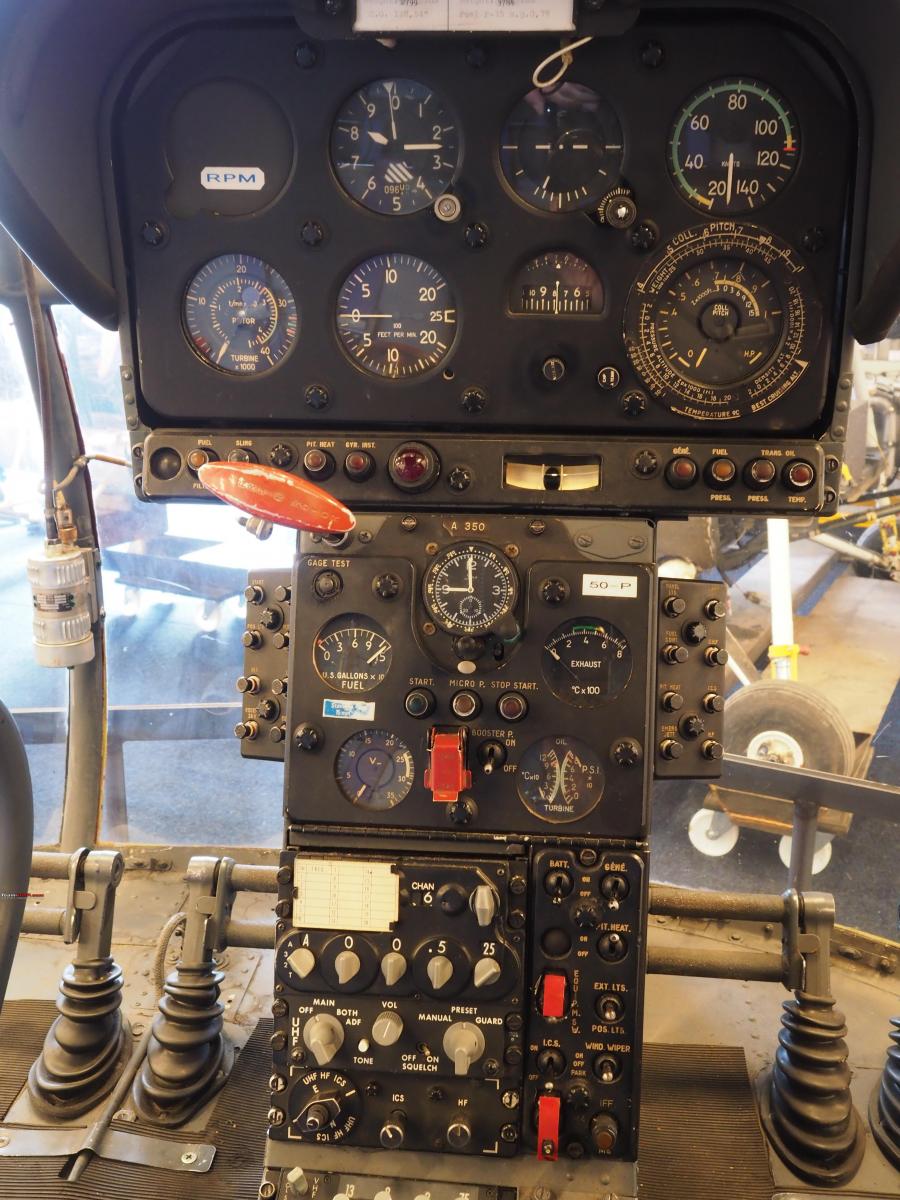 I noticed these little graphs stuck to the top of the instruments on some of the Alouettes.
It depicts the correlation between collective pitch and tailpipe temperature. The jet turbine gets loaded up most during hoovers and vertical climbs, the outlet temperature or tailpipe temperature is an important parameter to monitor.
One of the volunteers used to work as an instructor and mechanic on these machines. I had a long chat with him. Overall these Alouette were very reliable. The jet turbine was very reliable. Probably because it was a bit overrated, which meant in practice it rarely ran at more than 70% of its max rating.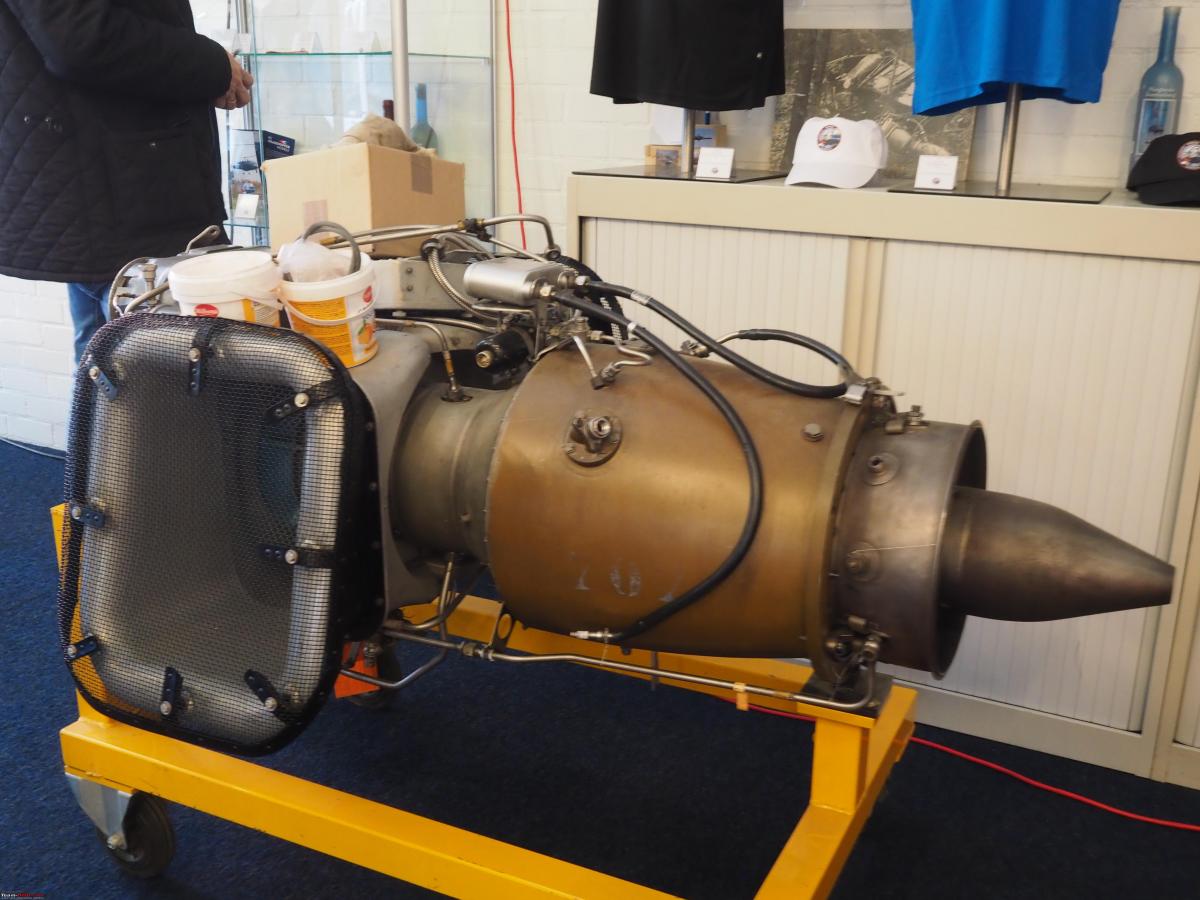 If there was ever any doubt that this is a French design have a look at the fuel cap:
This is just a little museum with one main area. But it is cramped and full of stuff about or from the Alouette. Just a few images of bits and pieces on display.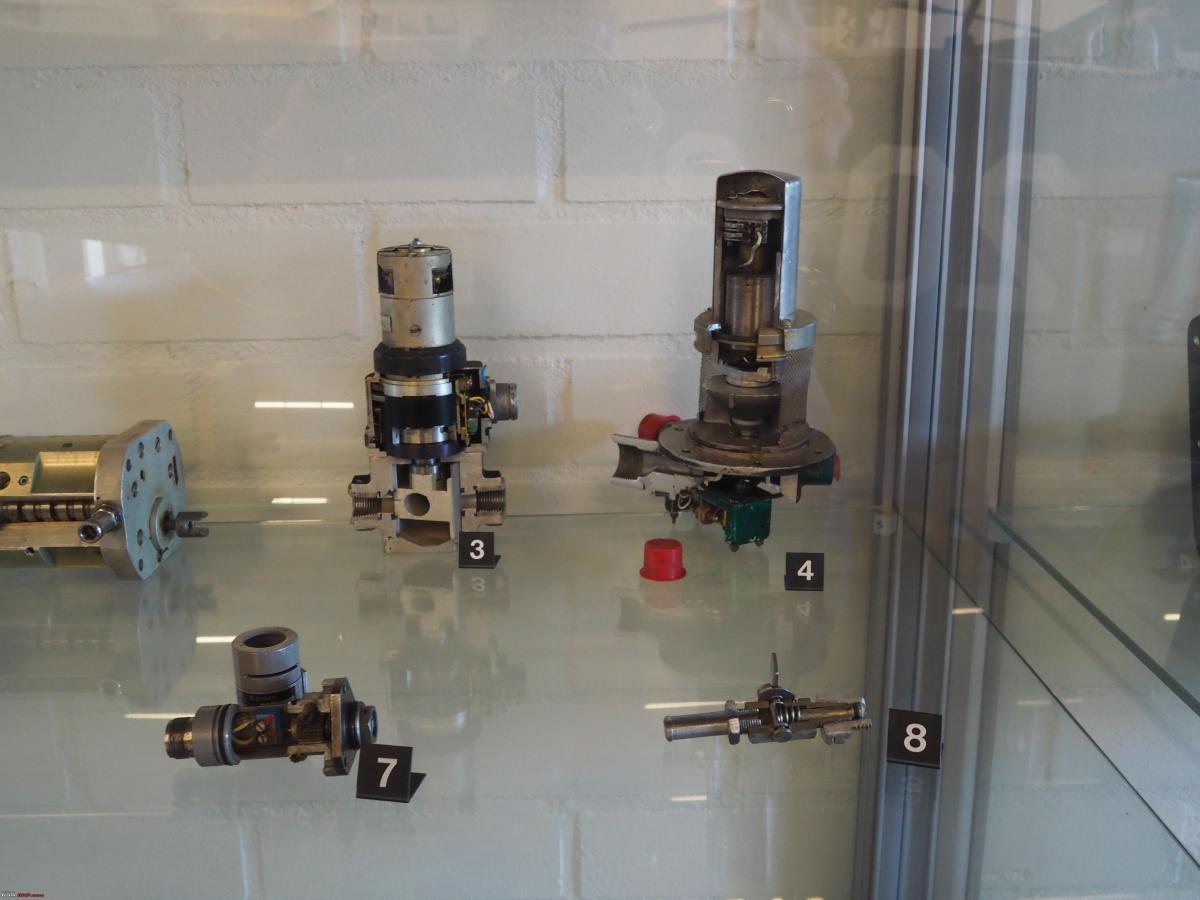 The (expired) certificates of registration and airworthiness
The Alouette has been used for VIP transportation as well. Here you see it picking up former Dutch queen Beatrix.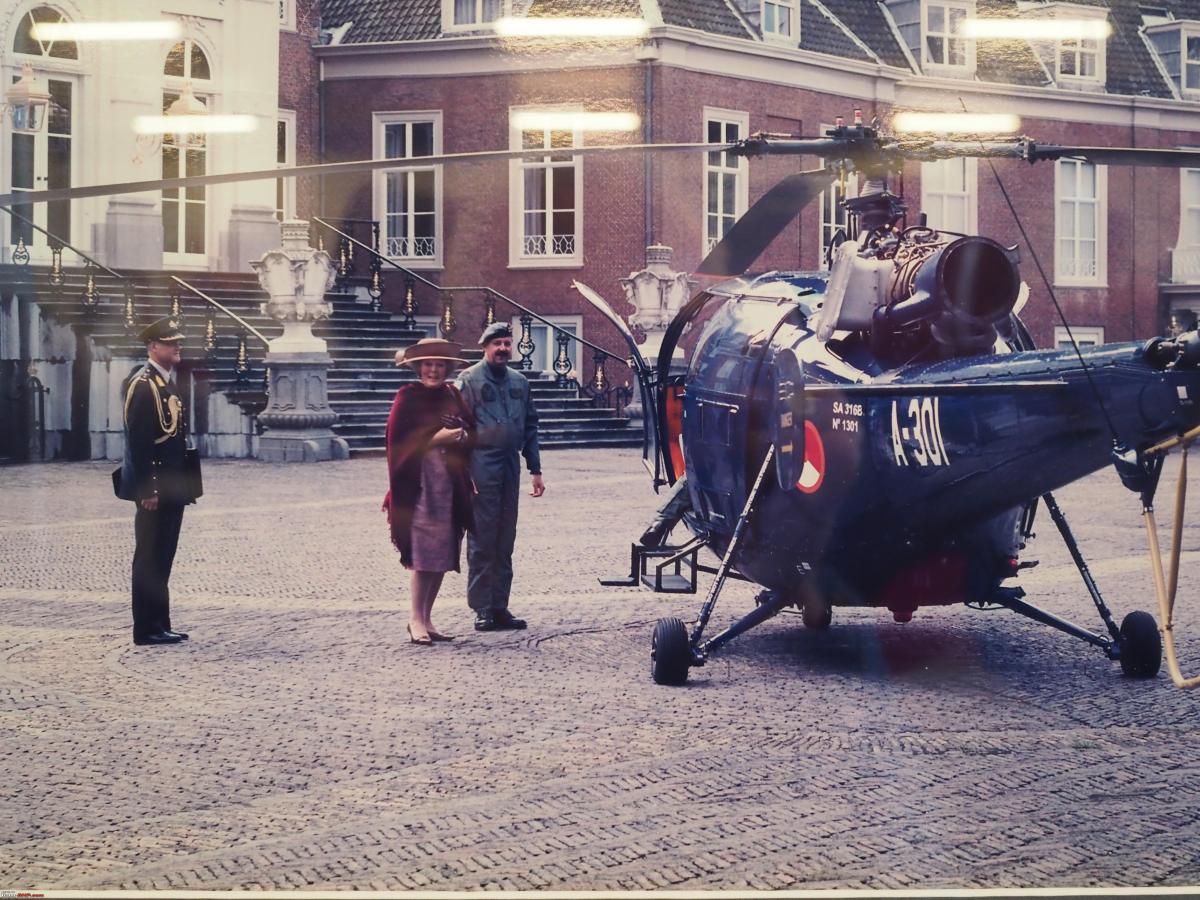 Continue reading about Jeroen's visit to the Dutch Alouette helicopter museum for BHPian comments, insights and more information.