The Main Hall
Ah… April, how nice it is to see you.
Around this neck of the woods, it means longer evenings, a first real taste of summer in the air, and the clickety-clack of workshop doors being prised open after a long winter. It's a joy, and right bang in the middle of it all – in Ireland at least – sits Dubshed.
Organised and run but GTINI, this event has become a staple of the Speedhunters calendar, and my own too. It was only when looking back at previous Dubshed images before heading north last week that I realised that this was going to be my seventh straight year attending.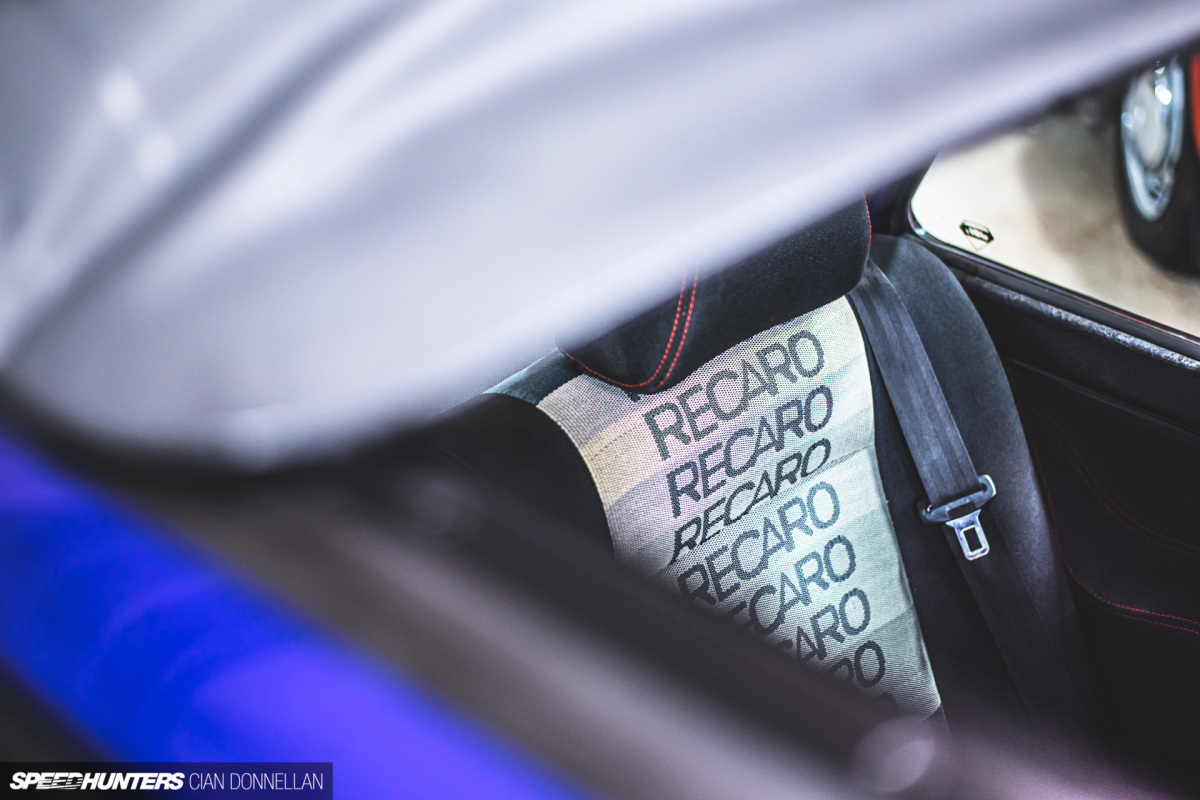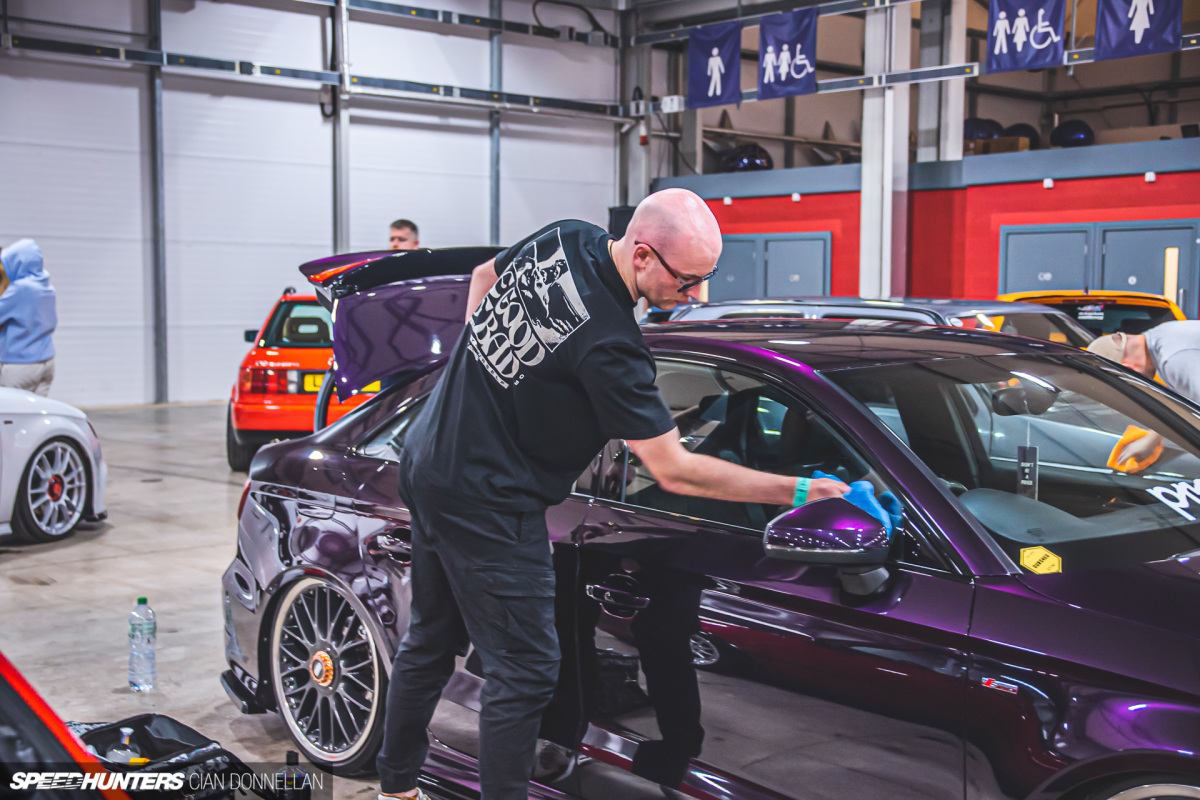 Having firmly laid down its roots at the Eikon Centre on the outskirts of Lisburn in Northern Ireland, this year's event felt busy, which is a great thing. That said, it was still full of friendly familiar faces from the local scene – something make all events like this so special. Strolling around the show floor, it felt like there was always someone ready to stop, chat and have the craic with.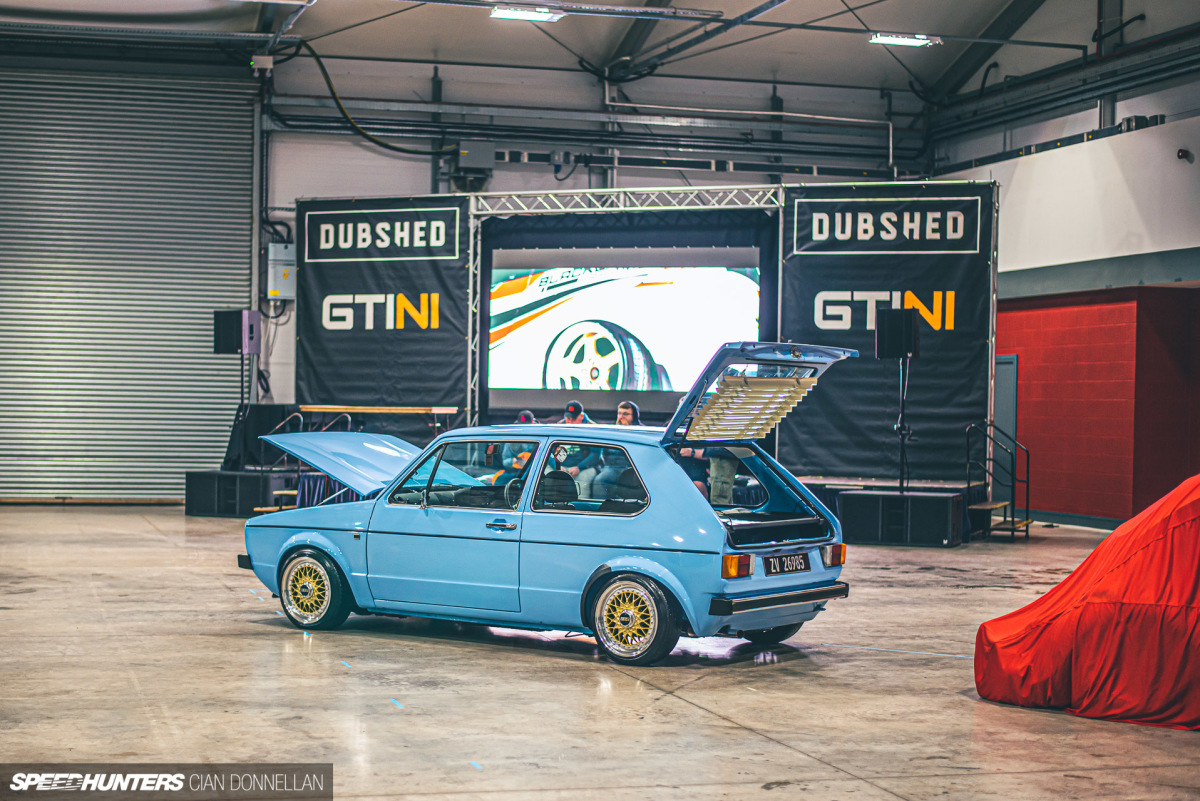 Arriving on Friday evening meant I could head along for an hour during the setup, and I immediately got a sense of just how big Dubshed 2023 was going to be. As a storm raged outside, show car owners and their friends and family frantically pored over gleaming paintwork left grime-ridden from a damp trek to the venue.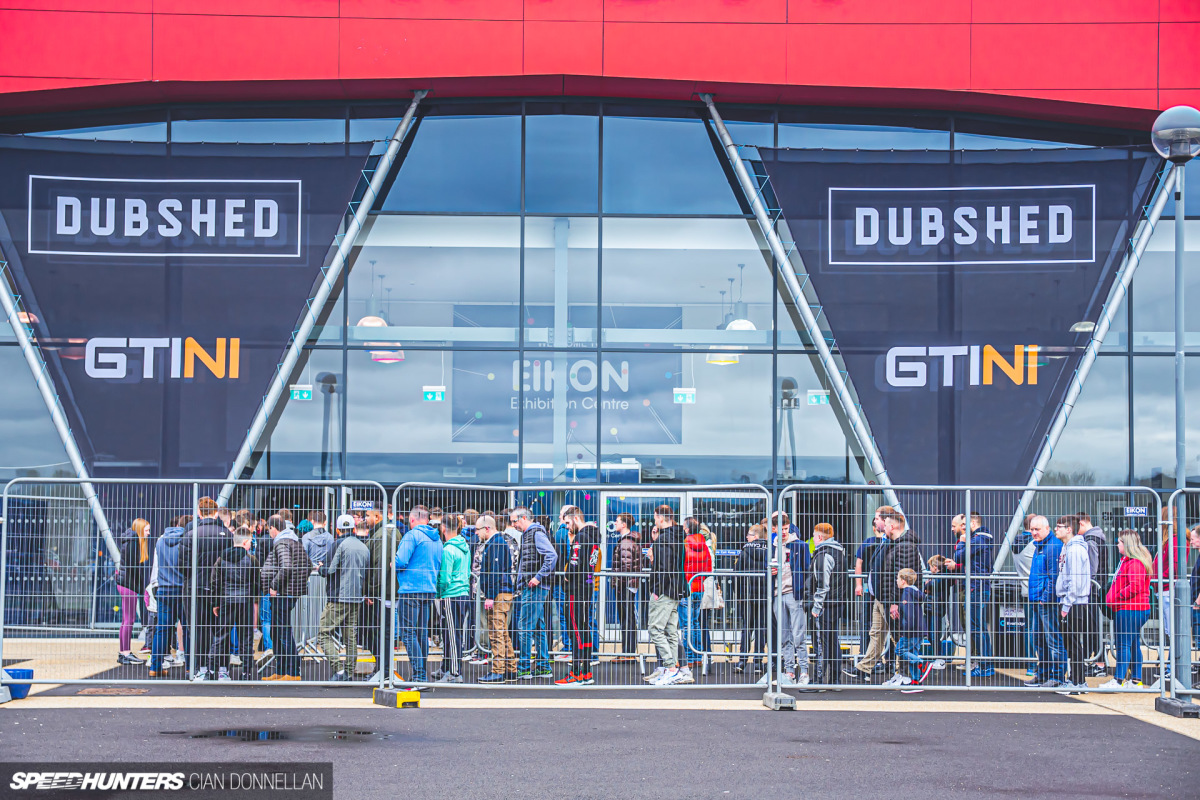 And it wasn't just a big turn out of cars. Come 12:00pm Saturday, the queue to enter the show stretched as far as the eye could see.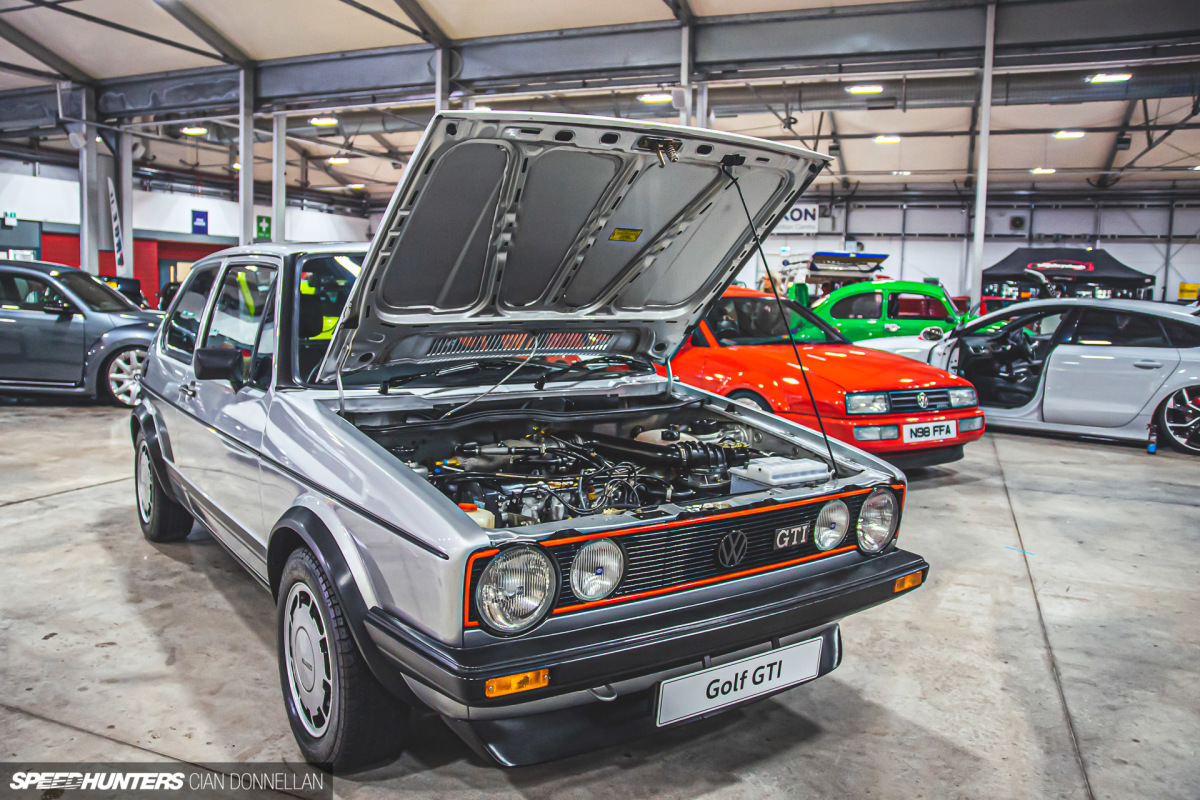 I spent the first half of the show day strolling around the Eikon's main hall, which is the exclusive home of VAG machinery during Dubshed. That's what we'll concentrate on today, but don't worry, I'll follow up with the equally impressive Logan hall, as it too was chock-full of incredible machines.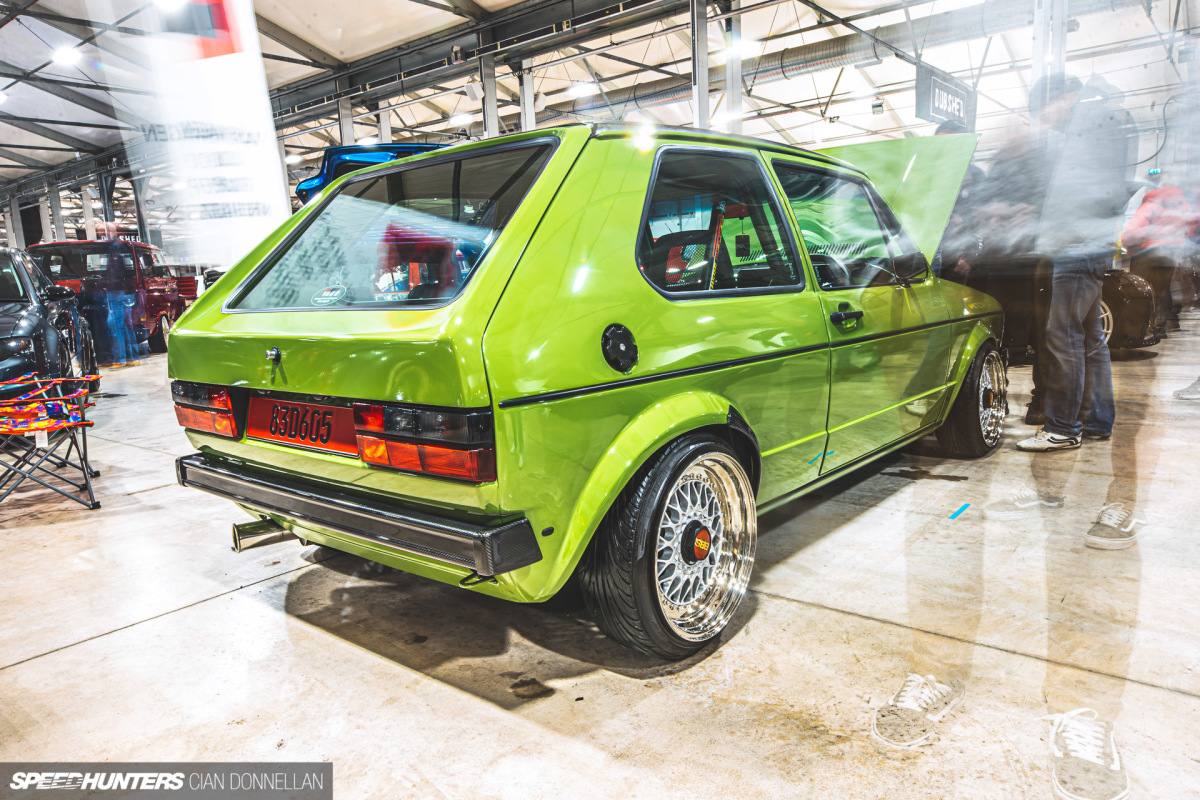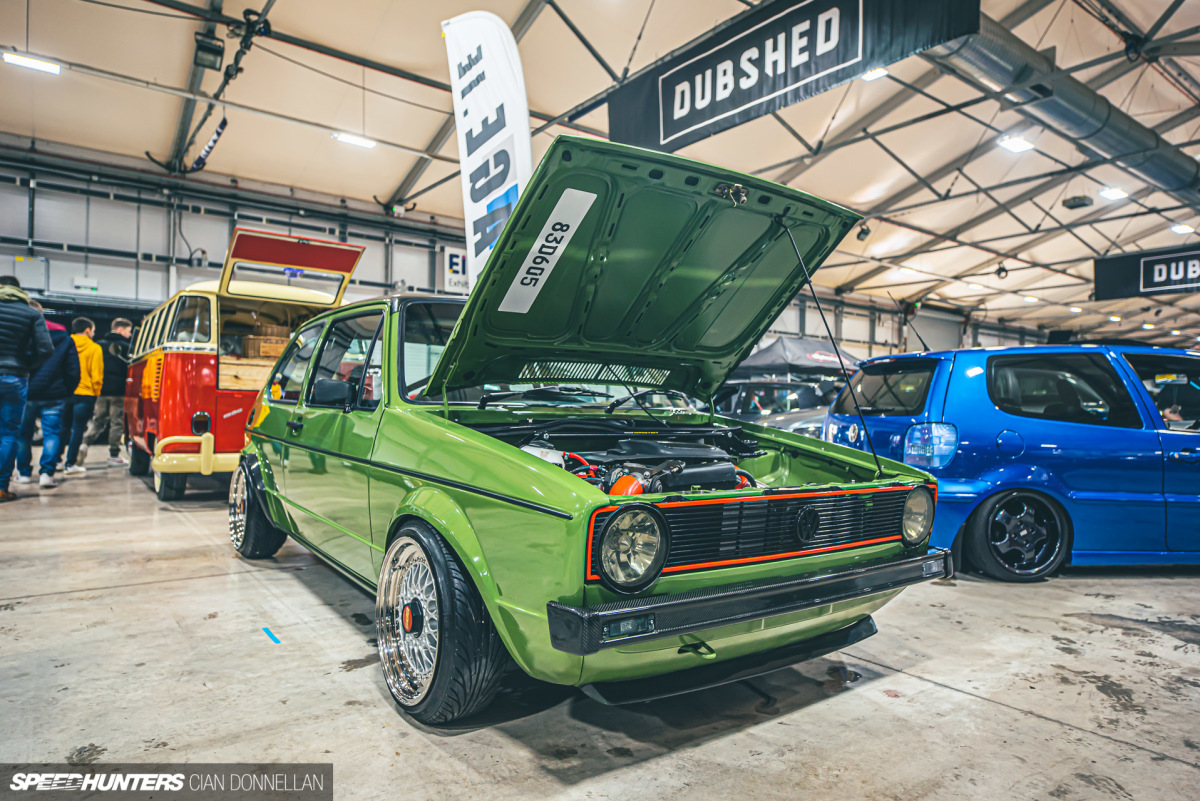 The first car to really catch my eye was Danny Healy's freshly-built Mk1 Golf. Finished in Olive Green, sporting a lot of carbon – including its roof – and re-powered by a Seat Cupra derived 20-valve turbo engine, this thing is absolutely captivating. I must have spent 20 minutes soaking in the details. Rest assured, I'll have a full feature on this build as soon as possible.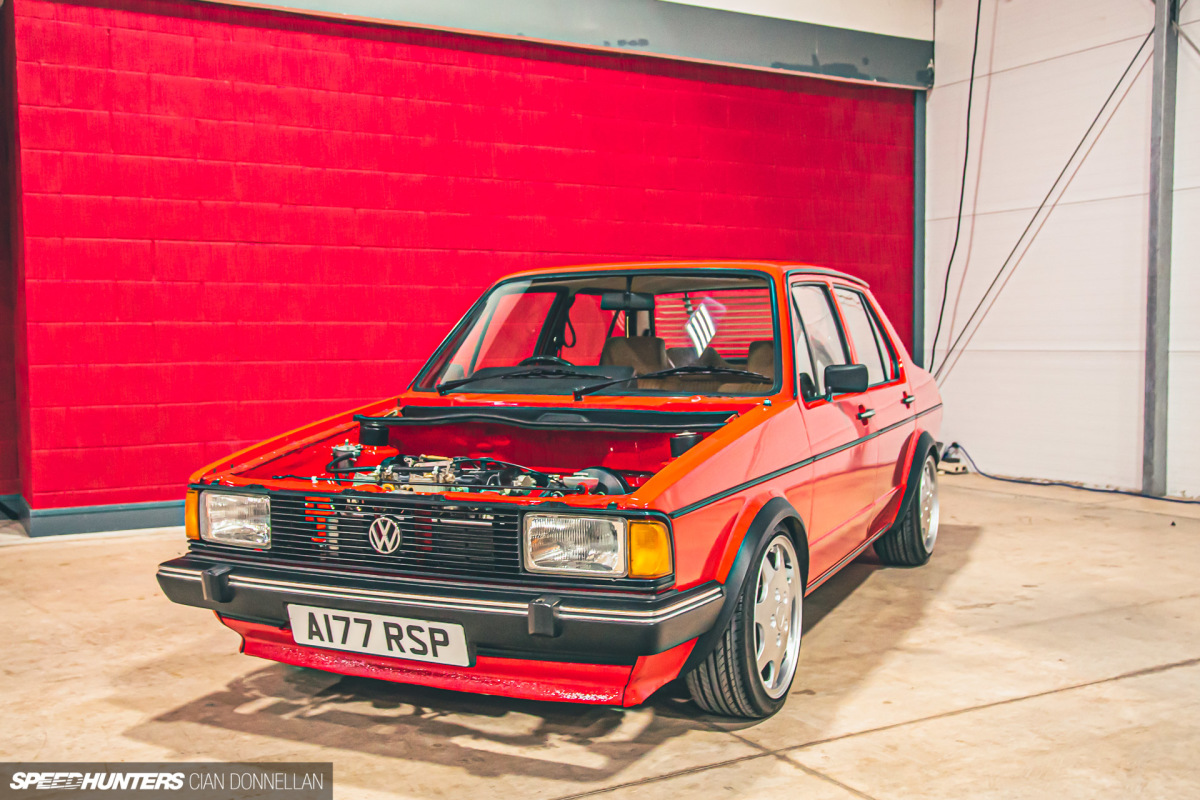 Tucked away in a corner of the main hall was one of Dubshed 2023's most impressive builds – Lee Maxwell's VW Jetta C. Anyone that listens to the very very good Reload podcast will know the trials and tribulations that Lee and her partner Conor McCann had over the winter. A huge amount of work on the car was completed in a remarkably short time, all while the pair helped with Dubshed's organisation.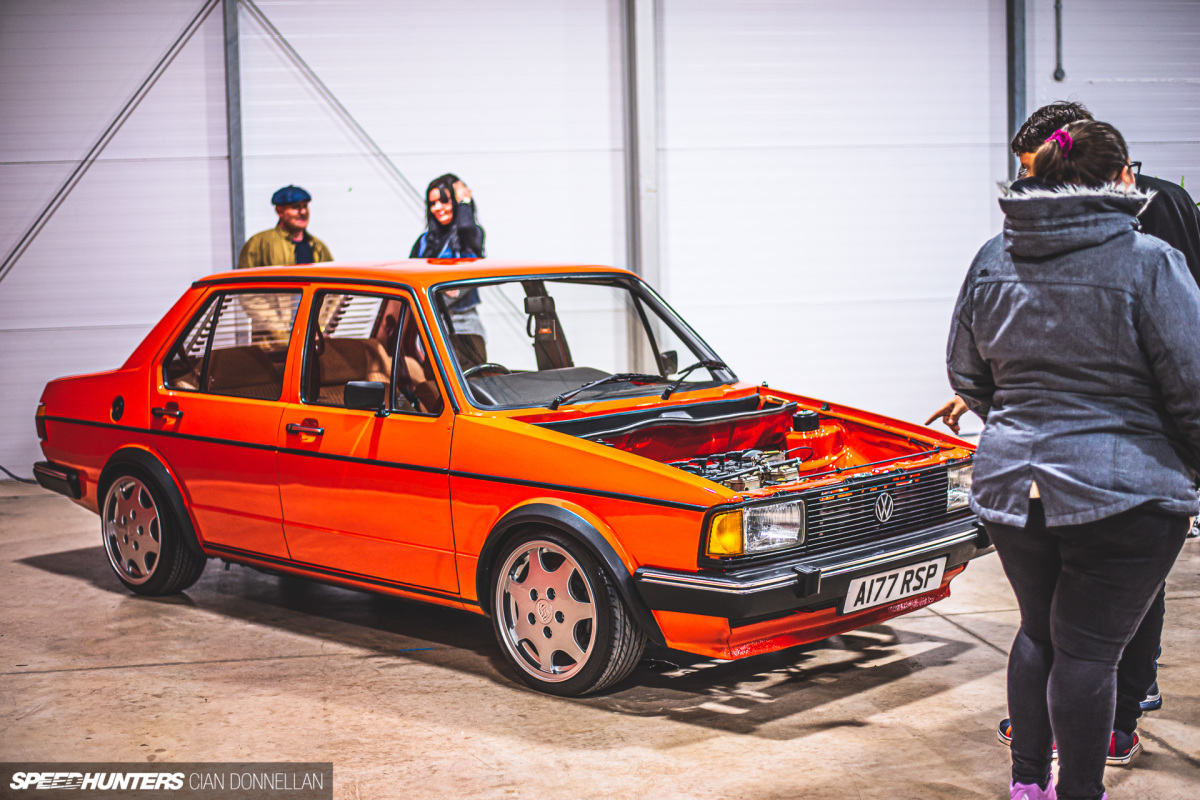 I'd seen and admired the Jetta before, but getting to know the remarkable story behind a build makes it all the more impressive.
KeepItClean had a pair of incredible Audi B5 RS4s on their stand, and the attention these received all day long made you realise that there was a real lack of current, or recent-shape Audi Avants on show. Timeless lines, simple style and killer wheels will just always remain cool.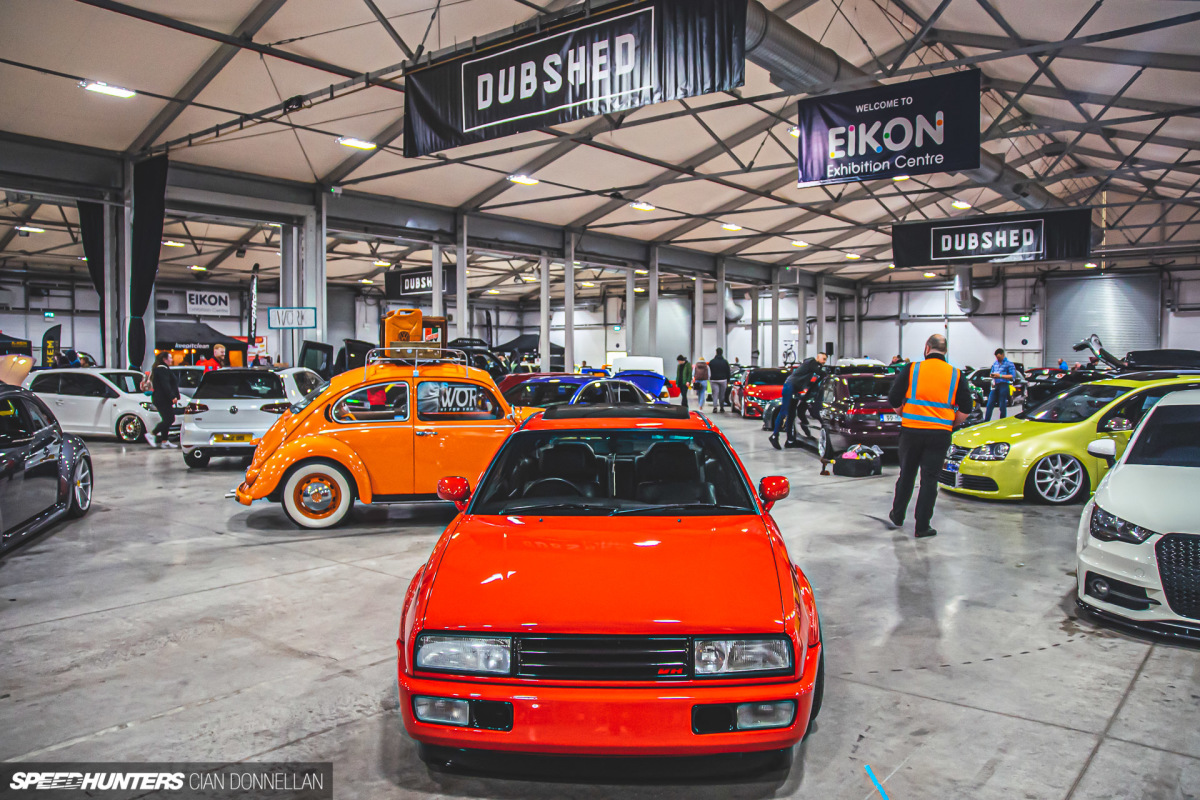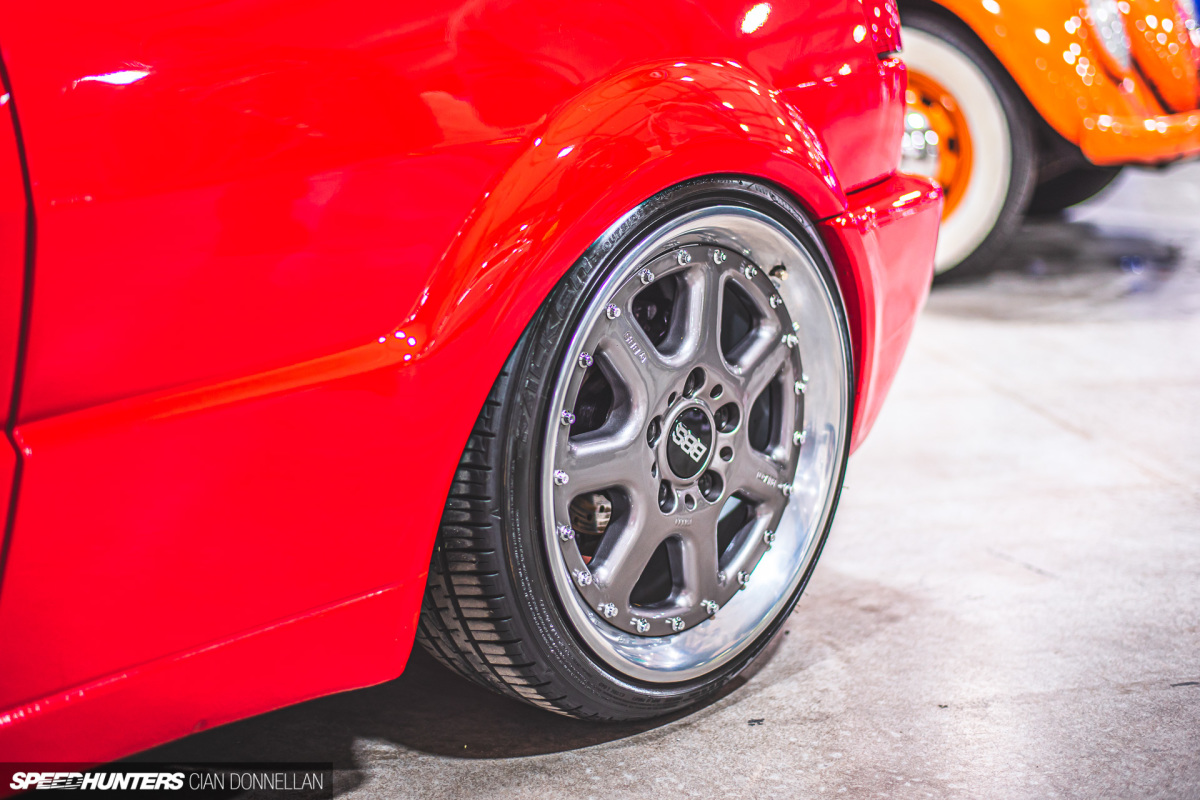 How good do Corrados look, especially finished in Tornado Red? These are such an incredibly timeless design in my eyes.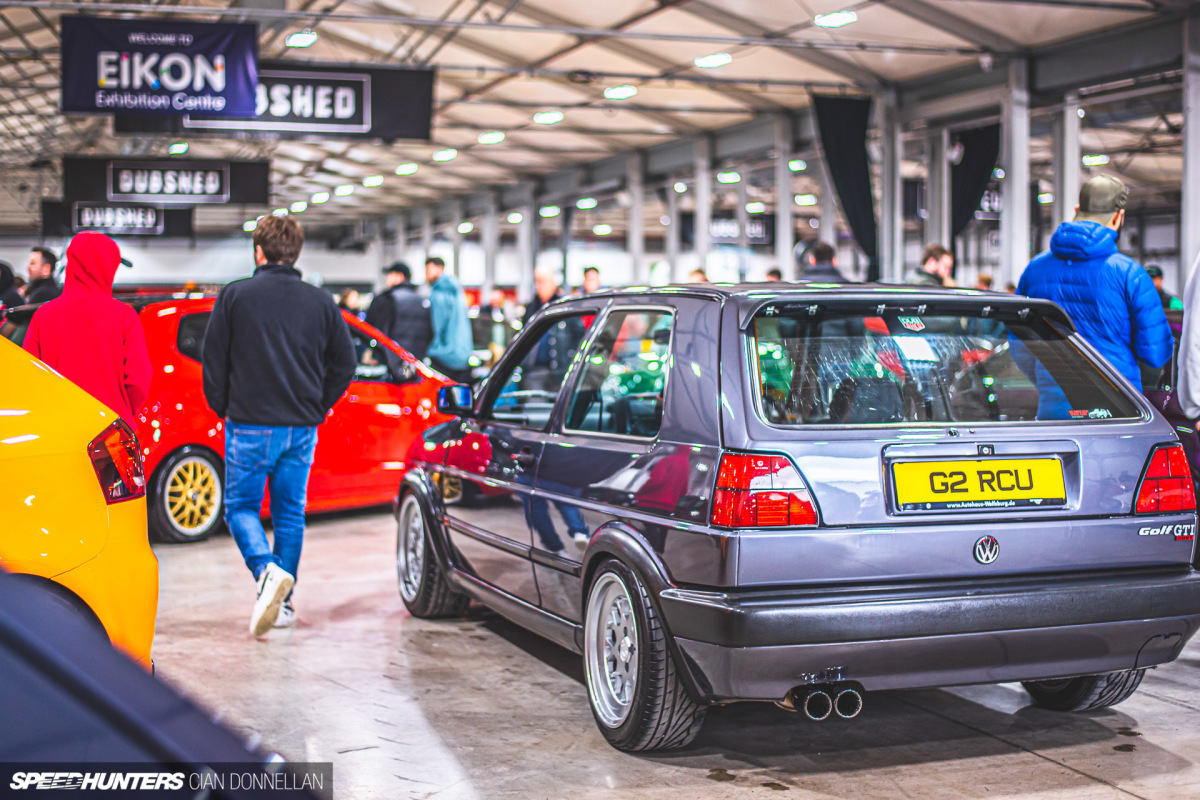 What I began to notice at Dubshed, and especially so this year, was the return of more older vehicle platforms to the show floor. It's either that, or perhaps just what I'm feeling more attracted to these days. Mk1 and Mk2 Golfs have always been a scene staple, but there seems to be a lot more of them coming out of the woodwork now, the vast majority with a retro flavour.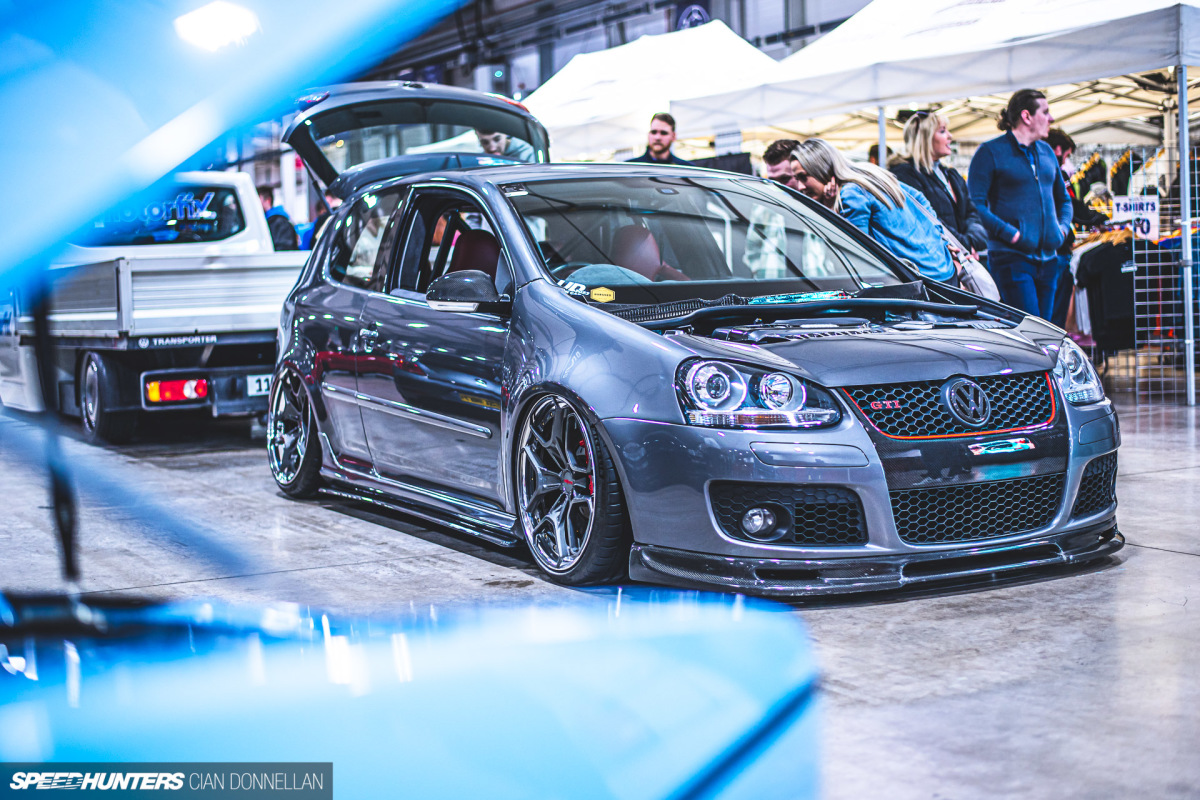 Another platform that really seems to be on the up in recent times is the Mk5 Golf GTI. I've seen a number high-level builds using this model, and I had a great chat with Jack Fanning who showed me around his Mk5.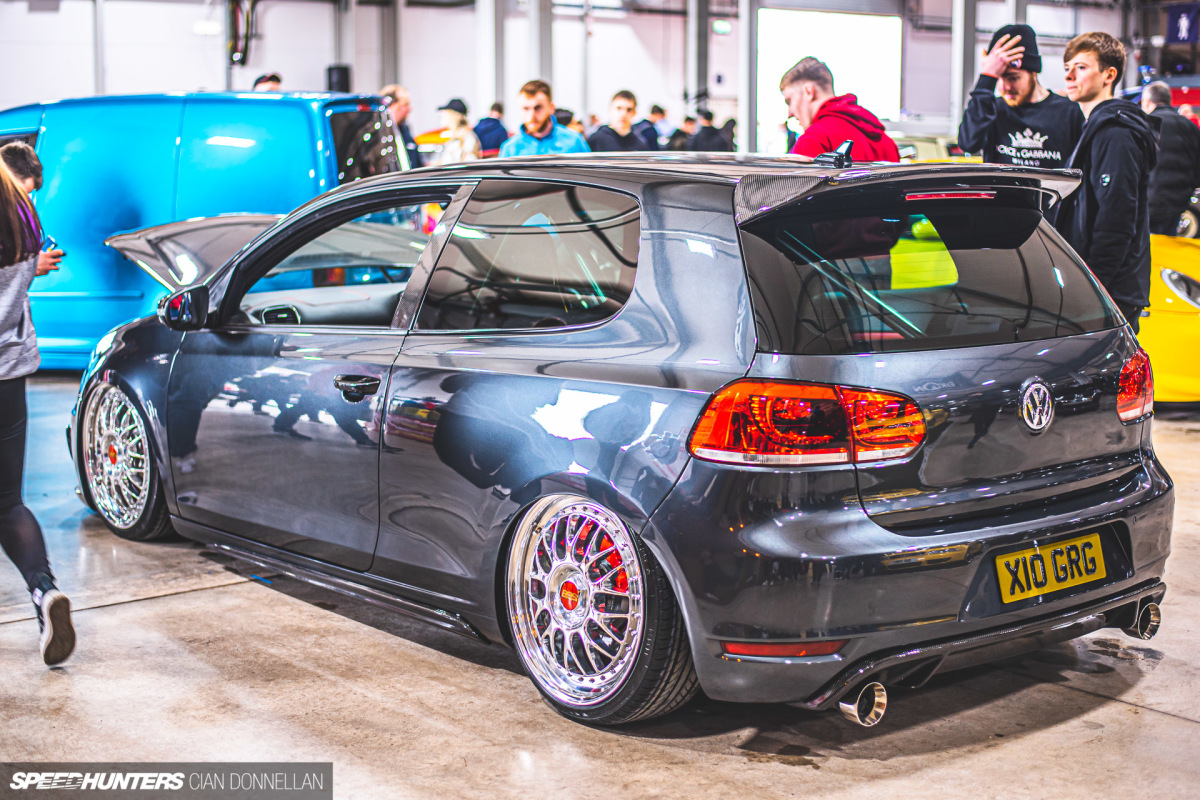 But it was another Golf – this time Grant Grilliland's insane Mk6 – that took home Dubshed 2023's 'Car of the Show' title. Well deserved it was too.
I couldn't begin to mention every amazing car in the hall as there were simply too many, so instead, I'll leave you with a gallery from the opening half of my Dubshed 2023 coverage.
Cian Donnellan
Instagram: Ciandon
Facebook: CianDonPhotography
Gallery