Our Nissan Sunny's motor is consistently economical, no matter the driving condition or how heavy your right foot is.
GTO recently shared this with other enthusiasts.
Rules: Please post on this thread ONLY if your City FE is 13 km/l & up, or highway FE is 18 km/l & up.
The last thread on fuel guzzlers was a smash hit with 14 pages of discussion & ~70000 views. This is the opposite lock.
Are you driving a fuel sipper? Of my 5 cars, just one is a light sipper.
Nissan Sunny – City FE is 15-16 km/l, while highway FE is 21 – 23 km/l. The motor is consistently economical, no matter the driving condition or how heavy your right foot is. It might be an old-school engine, but it is a true workhorse with excellent driveability, fuel economy & durability. No wonder the same engine was a hit with the Logan taxis.
Who else is driving cars with excellent FE? I expect to see a whole lot of Marutis and diesels here.
23 km/l on the highway! Drove from Mumbai to Nasik and the fuel gauge hadn't moved:
At 395 km: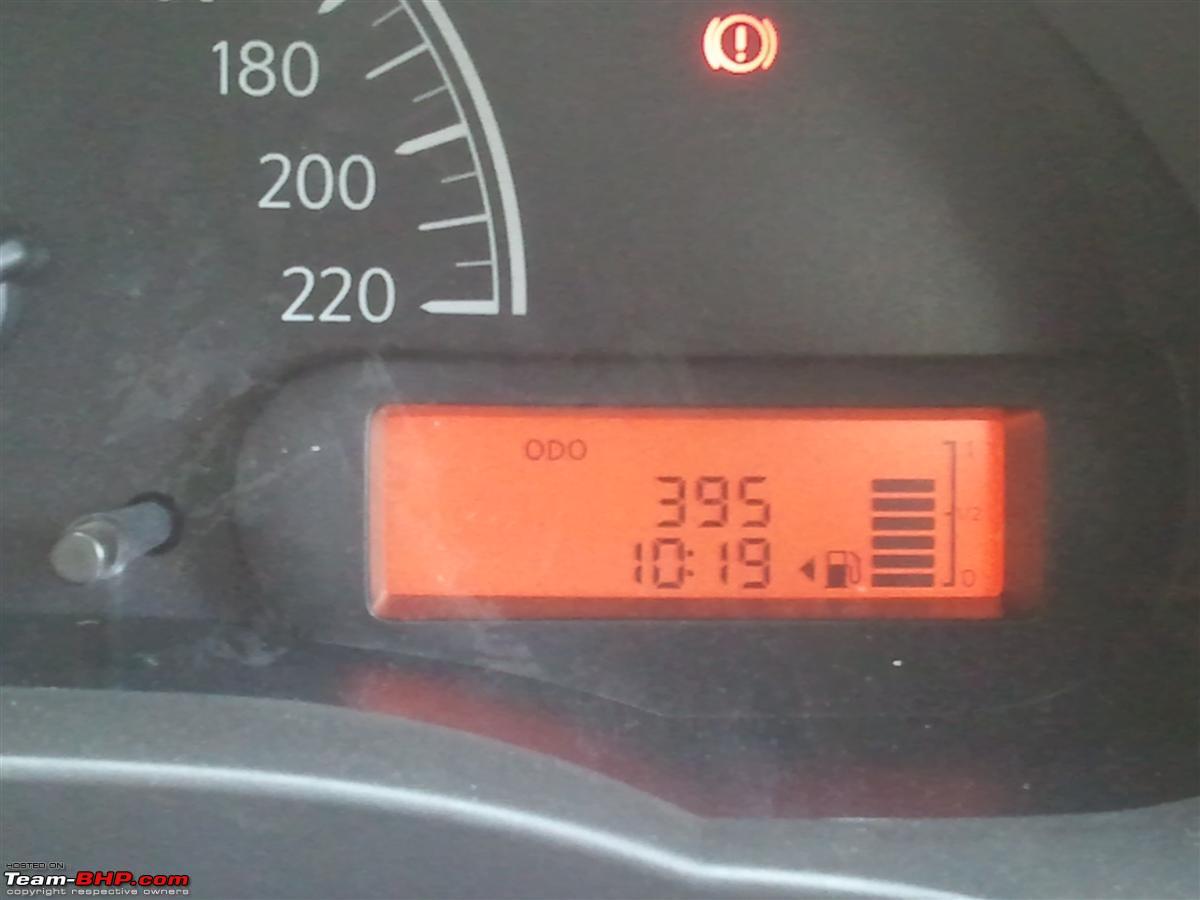 DTE said we still have 596 km before the tank runs dry. Regardless of the DTE readouts, in every tankful-to-tankful calculation method, the Sunny has given us 15 – 16 km/l in the city and 21+ km/l on the highway: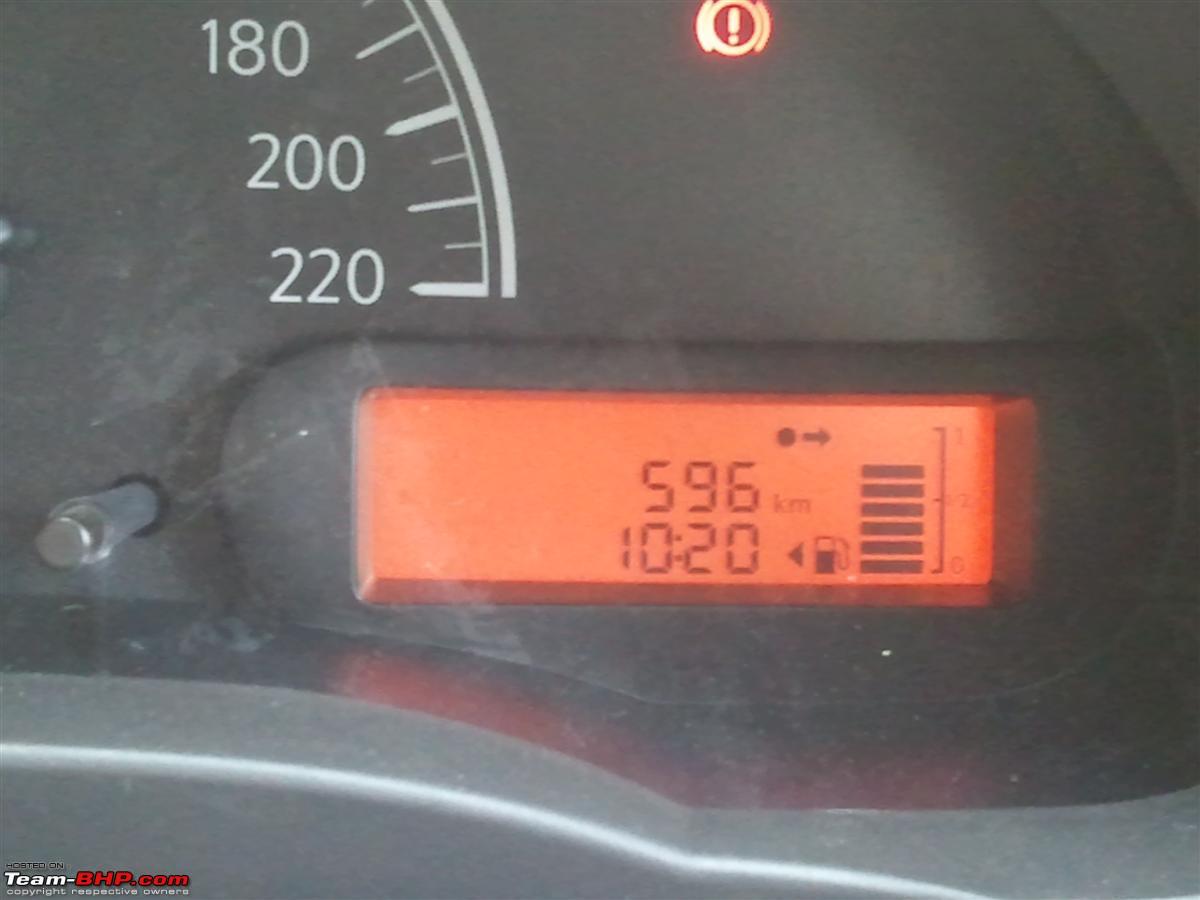 A place the Sunny doesn't see too often: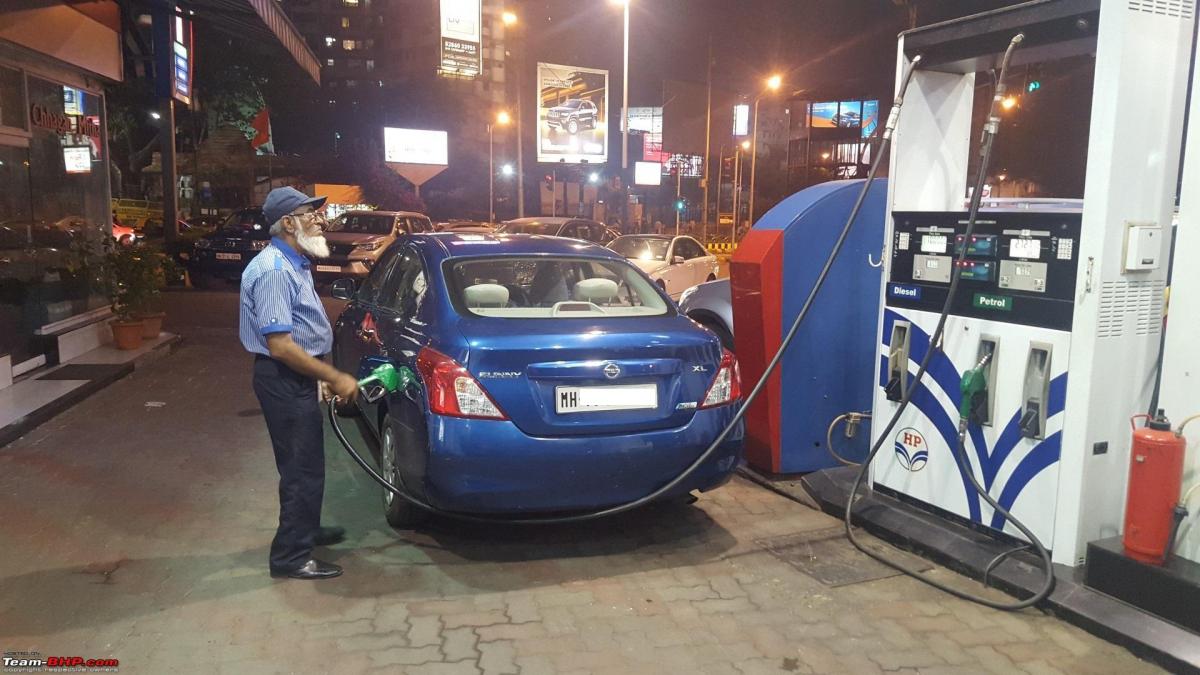 Here's what BHPian d3mon had to say on the matter:
My Amaze Diesel CVT is a certified fuel sipper. 18 km/l (moderate city traffic) – 20 (free-flowing city traffic) without even trying. The best part is that even if you can do it, the numbers don't drop too much at all, because the motor is detuned (160 Nm instead of 200 Nm in the manual) and it runs in peak efficiency mode all the time.

My other car, the 530d is a fuel sipper on the highway if your right foot is kept in check. 20-25 km/l is easily possible if you can drive consistently at 90-100 (which you can't). Even at 100-120, you can just about touch 20 km/l. These numbers from a 3.0L Diesel are quite incredible in their own right.
Here's what BHPian Shreyans_Jain had to say on the matter:
I drive 2 sippers – City and Compass, both diesel manuals.

The City consistently delivers 16-18kmpl in local Delhi-NCR traffic. We don't take it out on highways anymore, but it was difficult to get less than 20 km/l when we used to. My best has been 28 km/l over 200+km.

Jeep Compass is very efficient for its weight and performance. Urban fuel efficiency hovers around 13-14kmpl, and again, highway fuel efficiency is generally around 19-20 km/l. And I drive with a fairly heavy right foot. My father often manages to get 22-23 km/l and then chides me.
Here's what BHPian Keeleri_Achu had to say on the matter:
I guess my 2017 Ignis AMT is a sipper.

Can't really comment on the pure bumper-to-bumper efficiency as Kerala traffic is very different to other Metros. In my hometown, it is hovering at 16-17 km/l. The average speed is 30kmph.

On my recent trip to Hyderabad, the efficiency stood at 22 km/l. I was cruising all the way around 80-90 km/h and had to endure peak city traffic at Bangalore and Hyderabad for 3-4 hours.

K12 is a gem of an engine with the right mix of power, efficiency and reliability.

This reading is from 2021 when I was travelling from Trivandrum to Thrissur.
Here's what BHPian DCEite had to say on the matter:
Ignis 2022 Zeta MT (Fuel Type: Petrol):

City: 16-17 km/l with 100% AC
Highway: 21-22 km/l with 100% AC and speeds in the range of 70-90 km/h.

Tigor 2017 XZA AMT (Fuel Type: Petrol):

City: 11-12 km/l with 100% AC
Highway: 18-20 km/l with 100% AC and speeds in the range of 80-110 km/h.

I guess Tigor is a fuel sipper only on the highway. The 3-cylinder though struggles within the city in bumper-to-bumper traffic.
Here's what BHPian Reinhard had to say on the matter:
Tata Nexon Diesel MT 2019 (BS4).

The lowest number ever seen on the MID has been 23 km/l. I don't know if the MID can show lower numbers.

Before shifting to BS6 diesel – it rarely dipped below 30, for entire Pune-Goa return trips. Nowadays with BS6 diesel – the car returns an FE of 26.5 km/l for a Pune-Goa round trip including ghats, city travel, traffic jams etc. everything. And no – I don't hyper mile or anything. Speed is usually around 90-110 km/h on the highway.

This Tata 1.5 diesel is a gem when it comes to fuel efficiency and general usability. There used to be a 1 to 3 km/l error here and there in the MID FE. But then – the number is so high, to begin with – I have stopped doing T2T measures of fuel efficiency on the Nexon.

Previously – I used to always get 23 km/l with the 1.3 MJD equipped Vista with T2T calculation. And this was with daily traffic jams in the Hinjewadi IT park to Pune Kothrud journey.

(And the Polo GT – well it will feature in the other thread of gas guzzlers. I am never going to scroll the MID to the mileage counter in that one!)
Check out BHPian comments for more insights and information.