Tesla by far is the best-selling EV maker in Australia with a massive surge in sales in the last couple of years.
Now with this ever-growing Tesla fleet, which in March surpassed 50,000 vehicles according to the latest data by carloop, Tesla is planning on opening its in-house collision centres in Australia. 
According to the company's careers page, over 20 roles are being advertised across three cities on the east coast. This includes collision centres in:
Brisbane – Hendra, Queensland

Melbourne – Cremorne, Victoria

Sydney – Alexandria, New South Wales
Roles include:
Customer Service Representatives

Estimators

Paint Preppers

Painters

Parts Advisors

Production Managers

Repair Managers

Technicians

Vehicle Detailers
On Tesla's collision support website, the company states what these centres could be there to do:
"Tesla owns and operates a growing network of Collision Centers that perform full structural repair in addition to light collision work."
Customers can then use their Tesla app to book a request with the Collision Centre itself: 
"To schedule an appointment at a Tesla Service Center or Tesla Collision Center, sign in to the Tesla app and select 'Collision & Glass Repair' from the menu. Depending on the severity of the damage, you may be referred to an alternate location."
In Australia, Tesla currently operated the Tesla-Approved Collision Centres which are run by external body repair operators.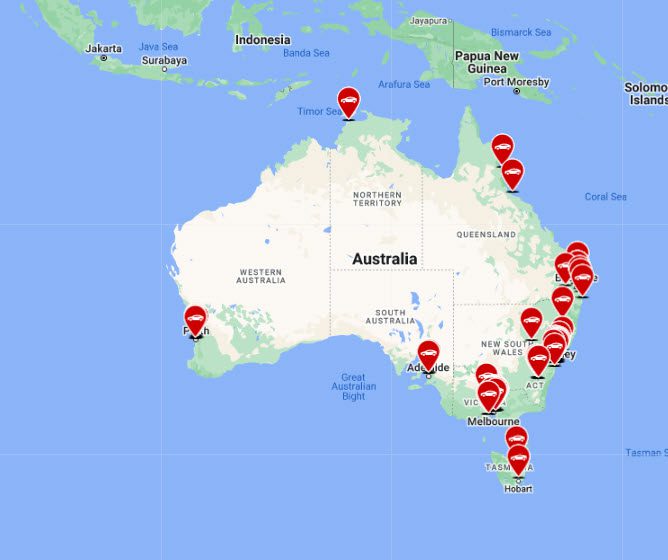 Dozens of these centres currently operate to repair Tesla vehicles in all states and territories.
Now with Tesla planning on opening its collision centres, it could perform more repairs in-house with swifter access to parts, operation and repair procedures and could cover a broader set of repairs including crash damage to:
Paint-related issues – scratches, scuffs

Dents – front and rear bumpers, doors and side mirrors

Glass panel replacements – windows, windscreen and roof

Structural damages – suspension and axles

Replacements – Front and rear bumpers, bonnet, boot lids, rear-view side mirrors, doors, wheels and a lot more.
At this stage, it's unclear if drivetrain and battery replacements will be conducted by the new collision centres or if that work will continue to be carried out by the Tesla service centres.
Tesla's fleet of over 50,000 EVs is growing more rapidly than ever. With the launch of Model Y in June last year, the growth has now been supercharged.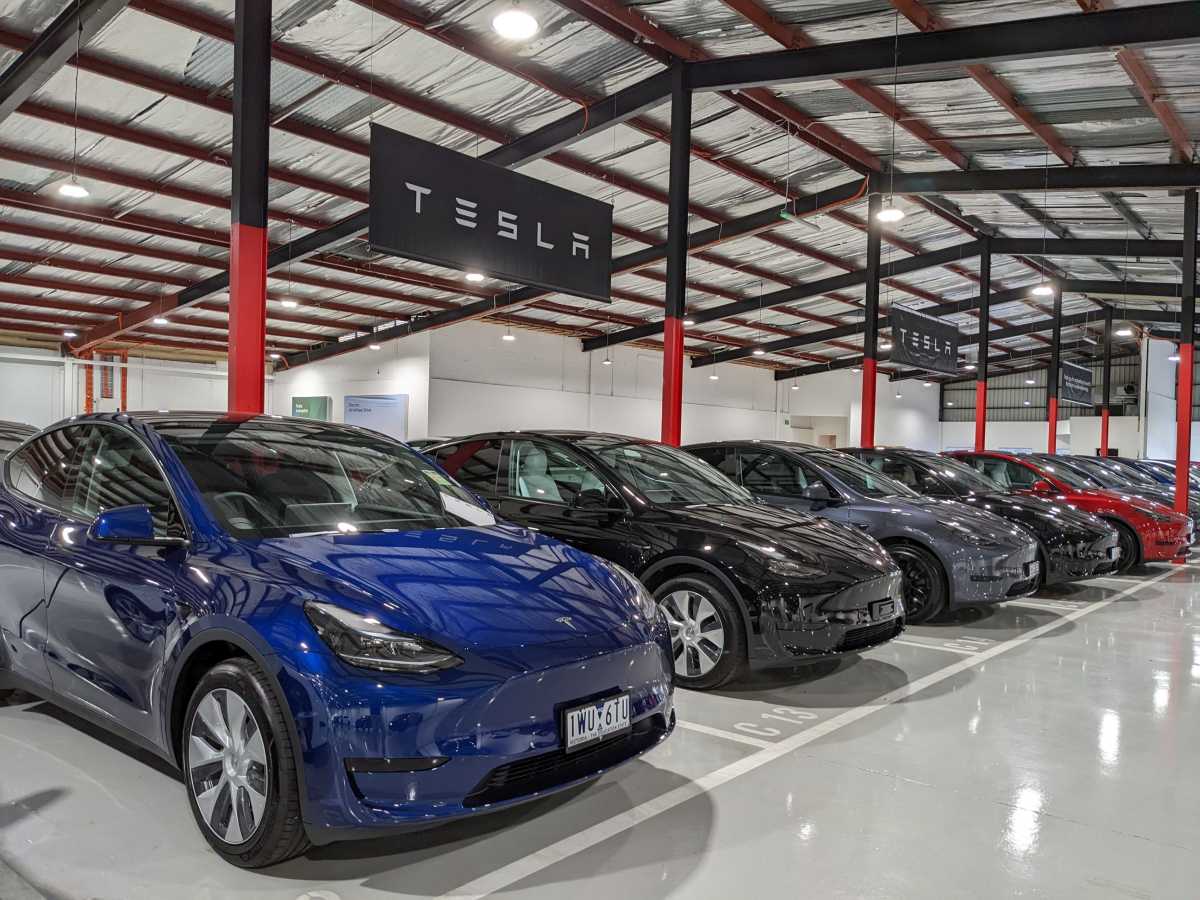 Repairs for the growing fleet would require efficient supply-chain management by Tesla to ensure the ownership experience is maintained and cars can get back on the road as quickly as possible.
Overall, this is a positive step for the Australian automotive industry as Tesla will help grow the skillsets needed to repair the vehicles of the future, right here in Australia. 
On top of that, customers will get their vehicles repaired more efficiently, without having to wait for months on end. Tesla is now moving from offering an excellent buying experience to a swifter ownership experience which would be good news for existing and future owners.

Riz is the founder of carloop based in Melbourne, specialising in Australian EV data, insight reports and trends. He is a mechanical engineer who spent the first 7 years of his career building transport infrastructure before starting carloop. He has a passion for cars, particularly EVs and wants to help reduce transport emissions in Australia. He currently drives a red Tesla Model 3.