It's a funny world we live in. Despite pretty much every automaker saying that EVs are our future and that we'll soon all be living in a perfect, sustainable society where CO2 emissions from vehicles are a thing of the past, the good old internal combustion engine (ICE) continues to power the majority of new cars.
Especially the ones that are of special interest to us here at Speedhunters, like the new RZ34 Nissan Z.
There's still no shortage of hype around EVs, but is the world ready for the electric vehicle revolution when the charging infrastructure in pretty much every country – Japan included – can right now only (just) support the early adopters? The ongoing war in Ukraine has increased the cost of energy five fold or more, and renewable energy sources are in their infancy at best. And that's all before we even get into the debate on Lithium-ion battery production…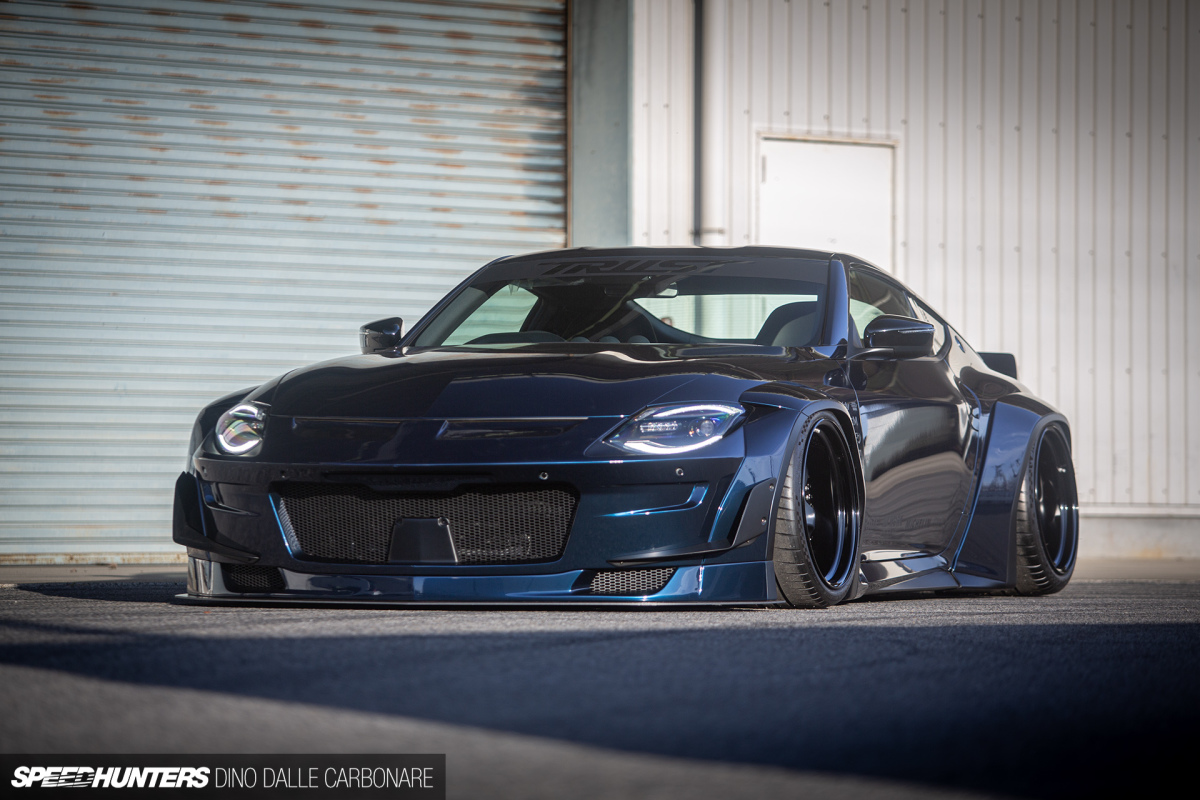 Then of course there is charging. Yes, it may look and seem 'clean' when you're sitting in your EV waiting for a battery top-up, but that electricity has to be produced somewhere, and with that comes more emissions.
So where am I going with all of this? Well, I'm just trying to say that in this modern world filled with uncertainties and unrealistic visions of the near future, there is one thing you and I can depend on. Gasoline. Petrol. Whatever you want to call it.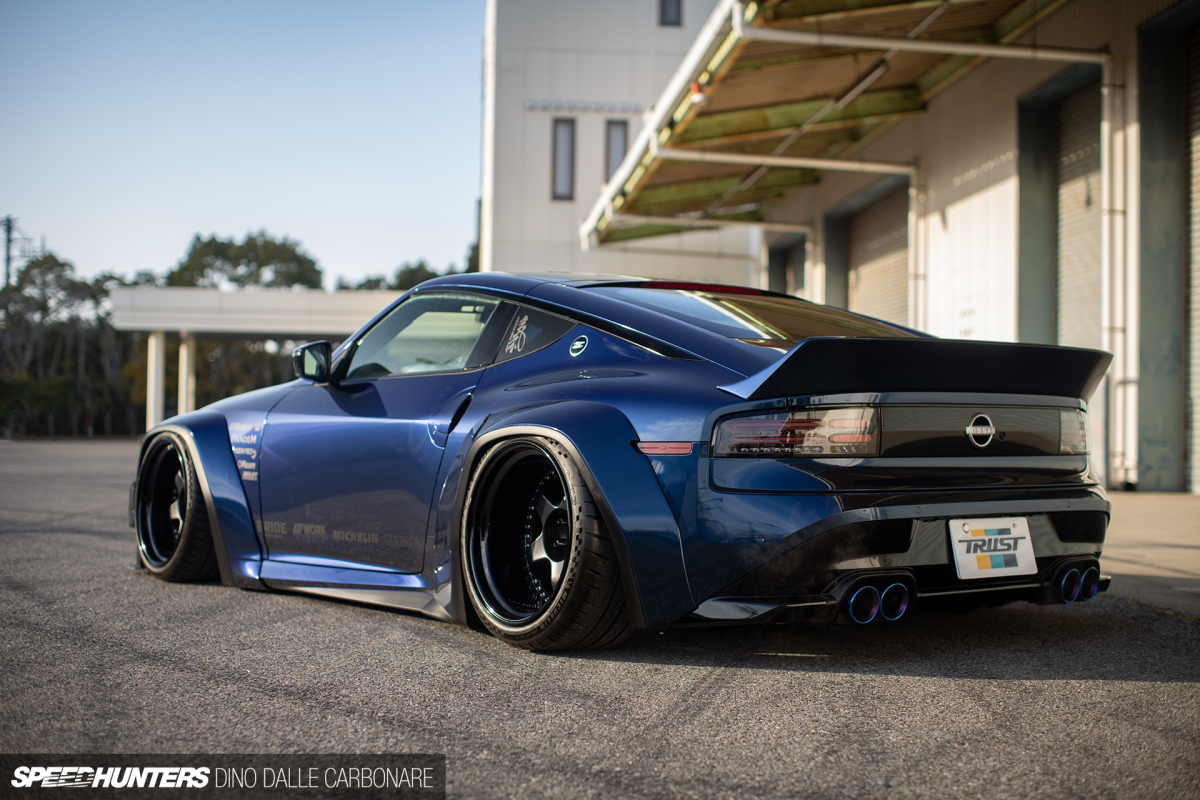 Gas, when used in combination with a sweet motor like the VR30DETT that powers the Z, equals a whole lot of fun. Your senses will be tickled and you know exactly how much pollution is coming from your tailpipes. And in the case of the RZ34, your rear tires too.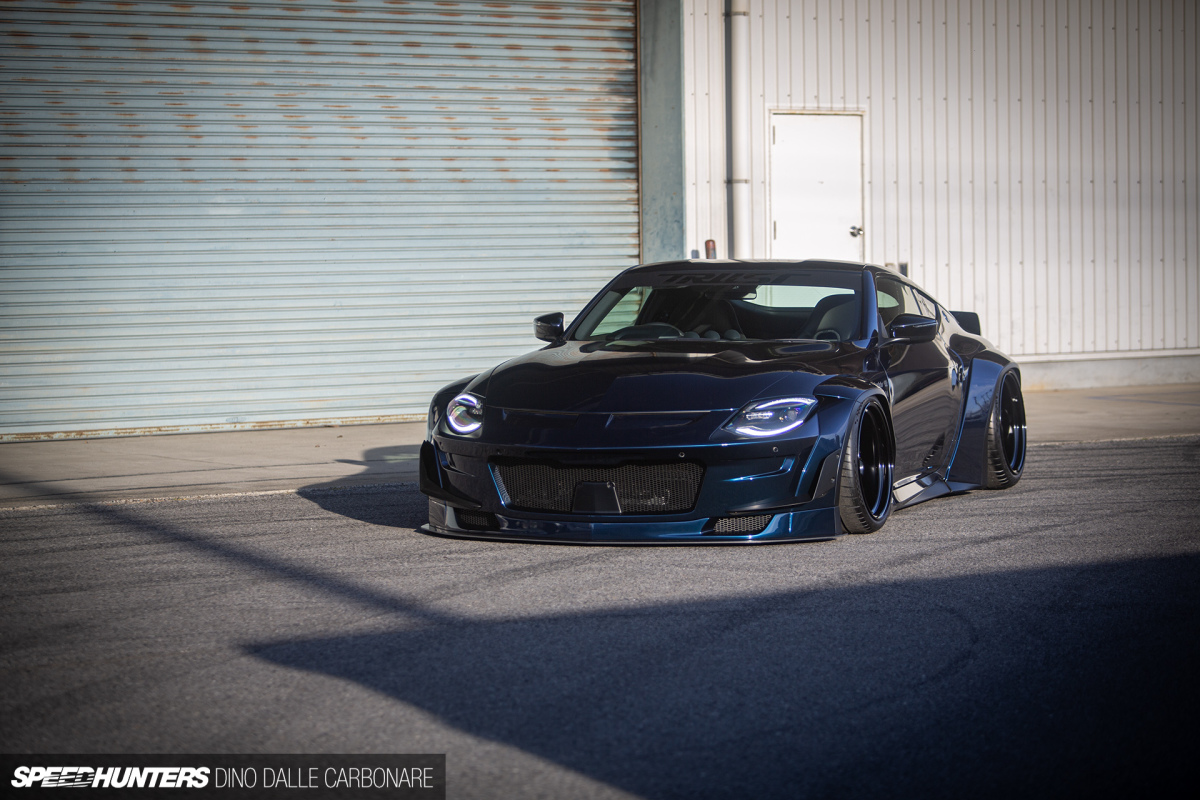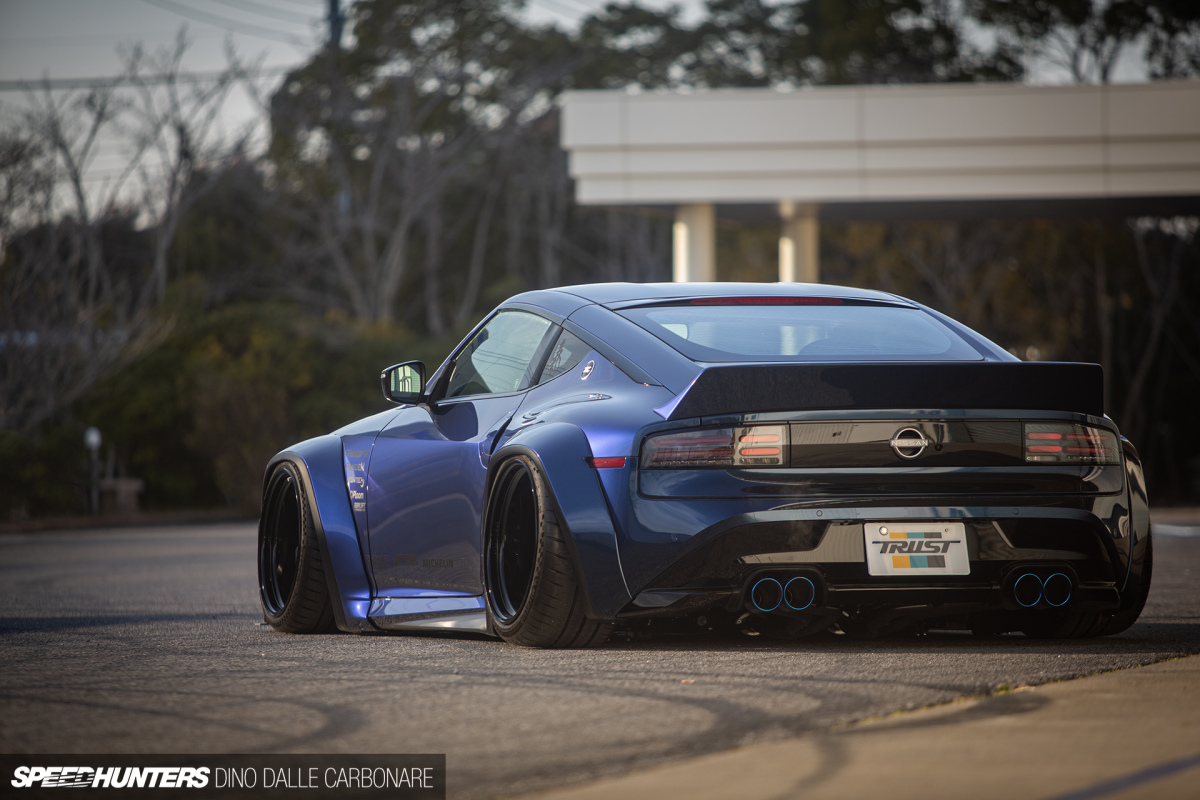 Then there's the tuning aspect. We can – quite easily these days – tweak, upgrade and perfect our ICE engines so that they respond with more urgency and produce greater power and torque output. Can you do that with an EV?
The RZ34 could well be the last real Nissan Z. Much like the next GT-R, which could come as a hybrid – like the brand new Lamborghini Revuelto – or even fully electric, the next Z will follow suit. Which really means we should embrace this generation while we've got it.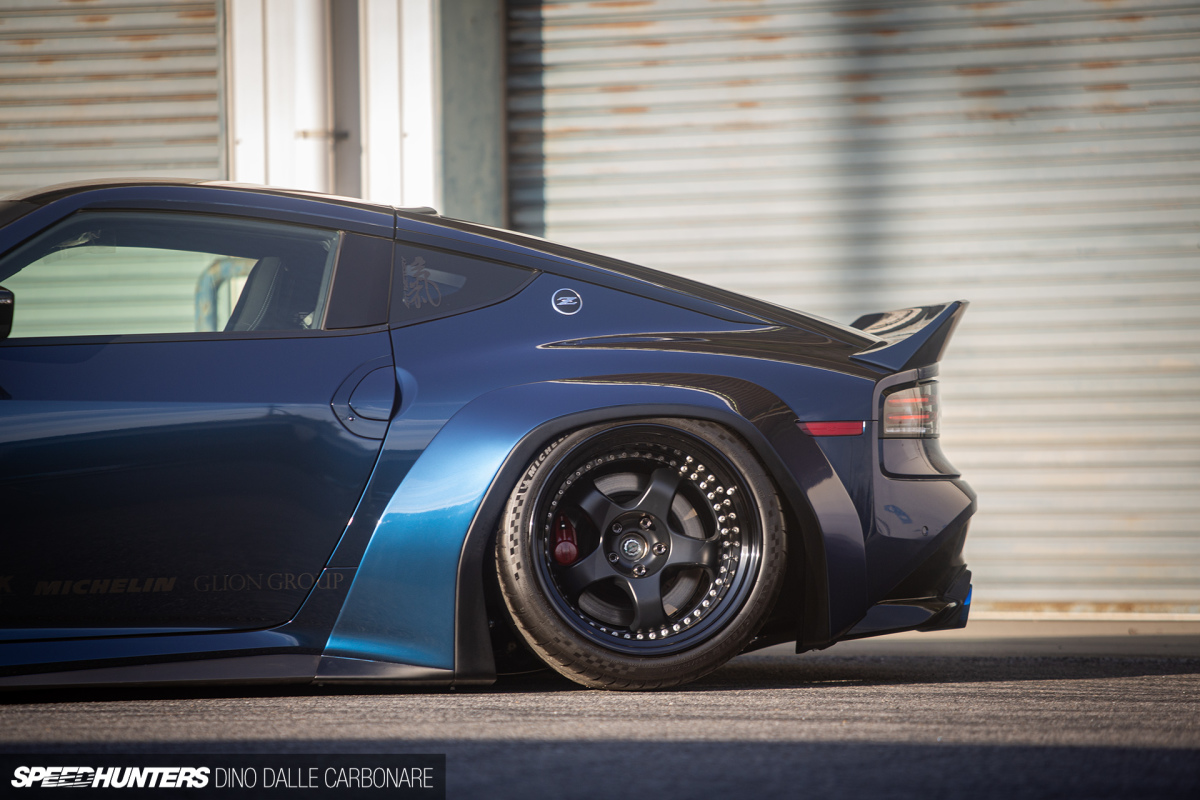 These were the thoughts going through my mine while shooting the Rocket Bunny Pandem-kitted, Trust-built Z that was unveiled in January at the 2023 Tokyo Auto Salon.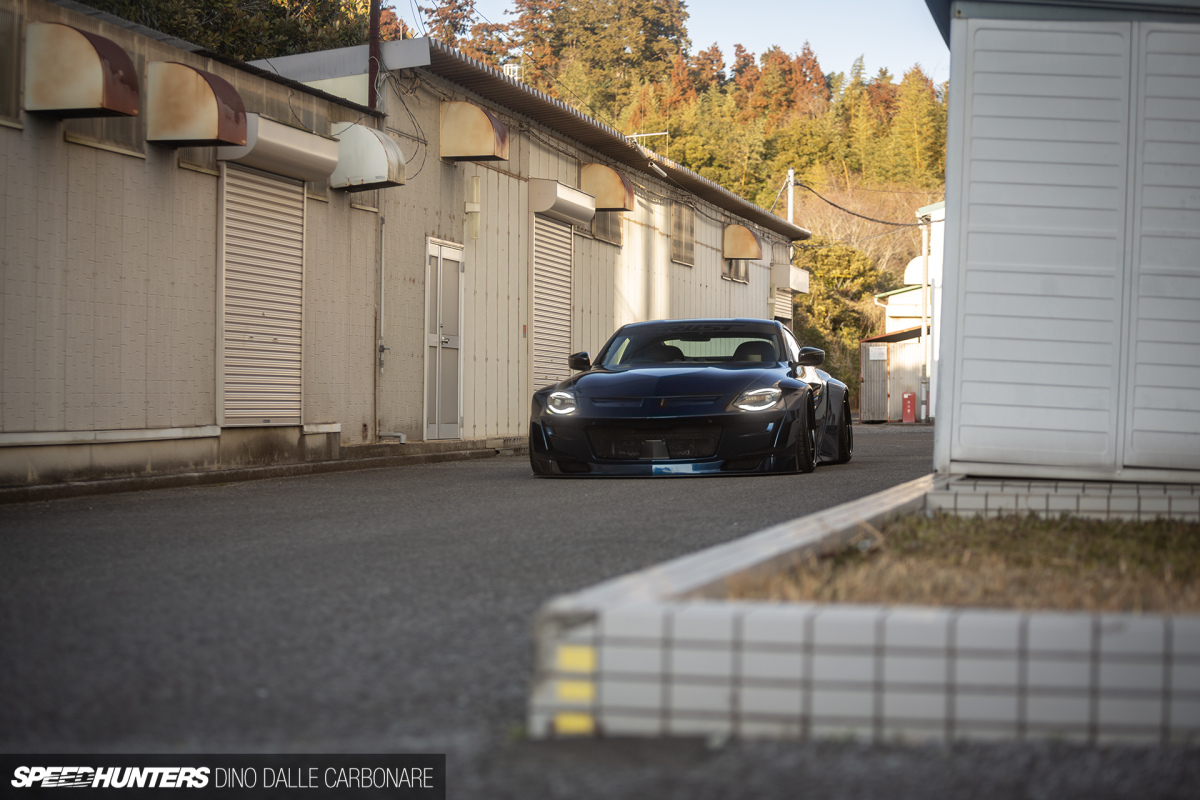 This is by far my favorite aftermarket body kit for the new gen Z-car, and it also happens to be the wildest conversion on the market right now.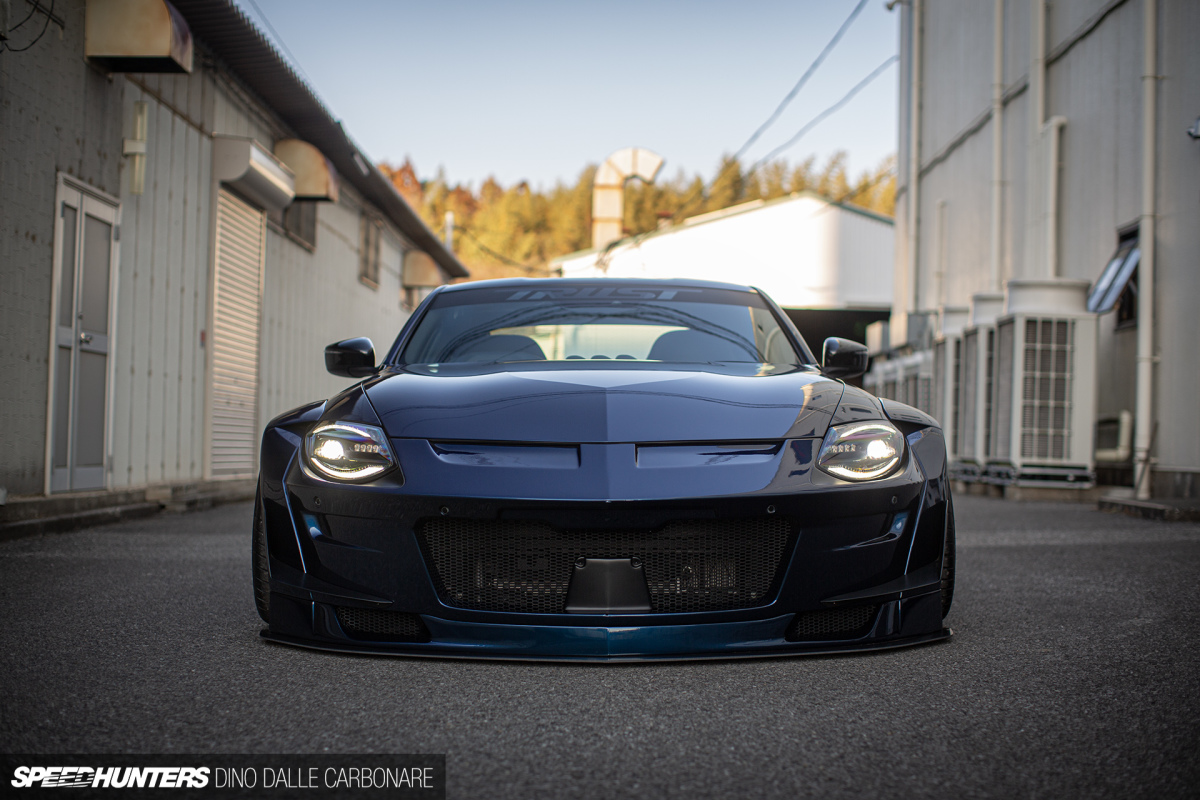 Kei Miura, the visionary behind Rocket Bunny, hasn't just massaged a few of the Z's lines here and there – he's totally disrupted what the Nissan designers came up, resulting in an aesthetic transformation with attitude.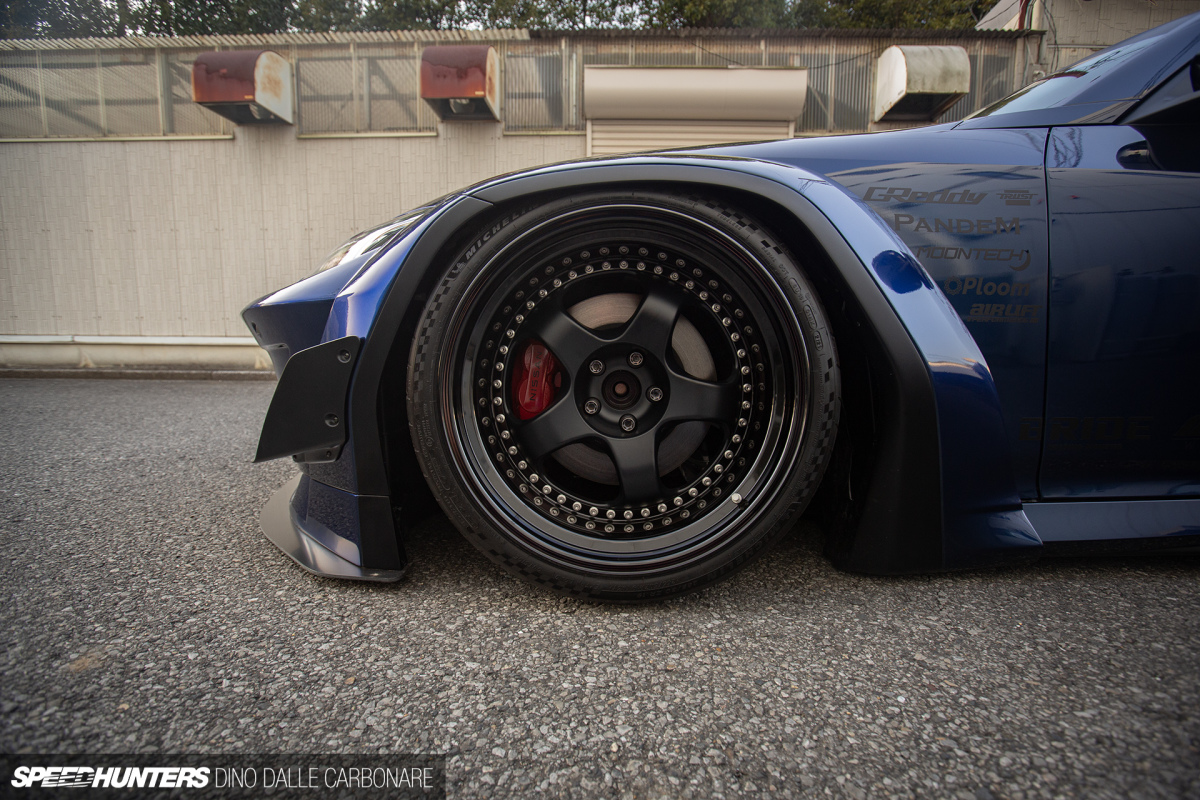 The design is on par with Miura-san's popular Toyota 86 conversion, working more angular profiles into the wheel arches. But this is like 'Overfenders 2.0′, a more refined treatment which looks contemporary but at the same time brings aggression through the extra width.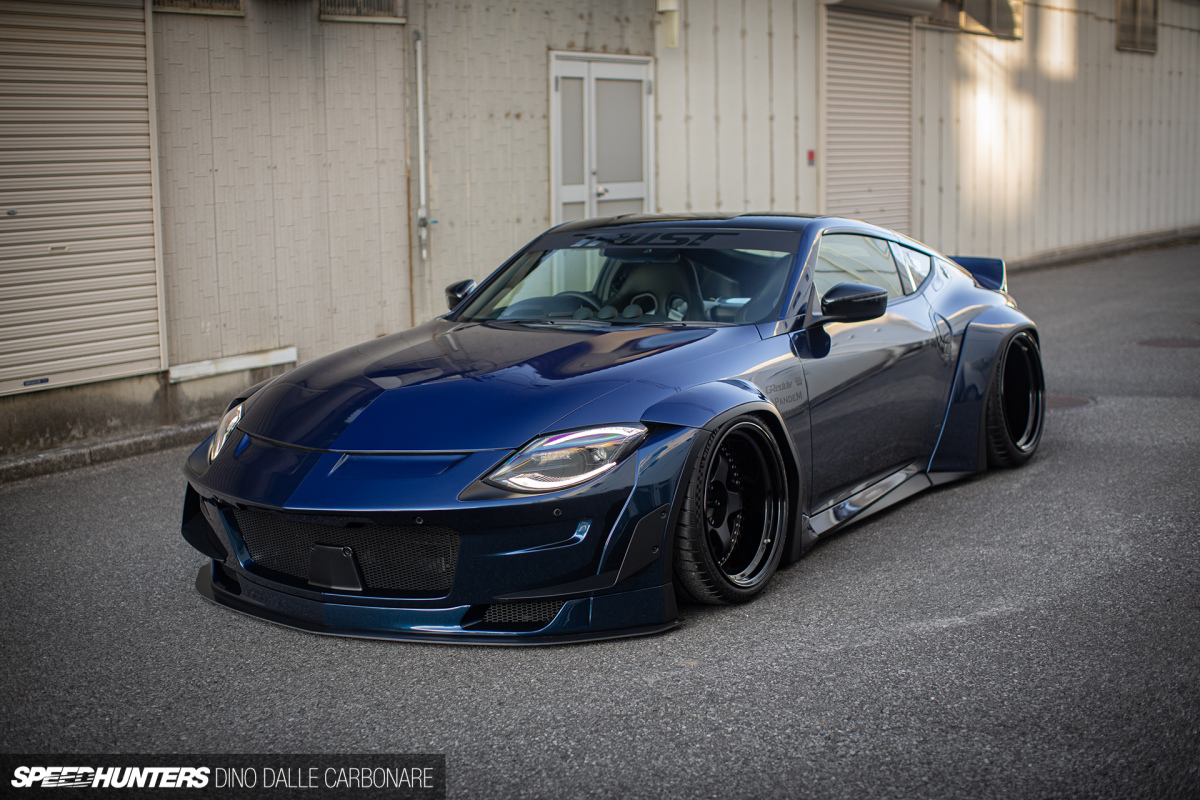 To tie it all together, the stock bumper and rectangular air dam have been ditched in favor of a far more elongated and pointy snout. It's much more in keeping with the lines of the original S30 Z, smoothly tying in with the OEM hood.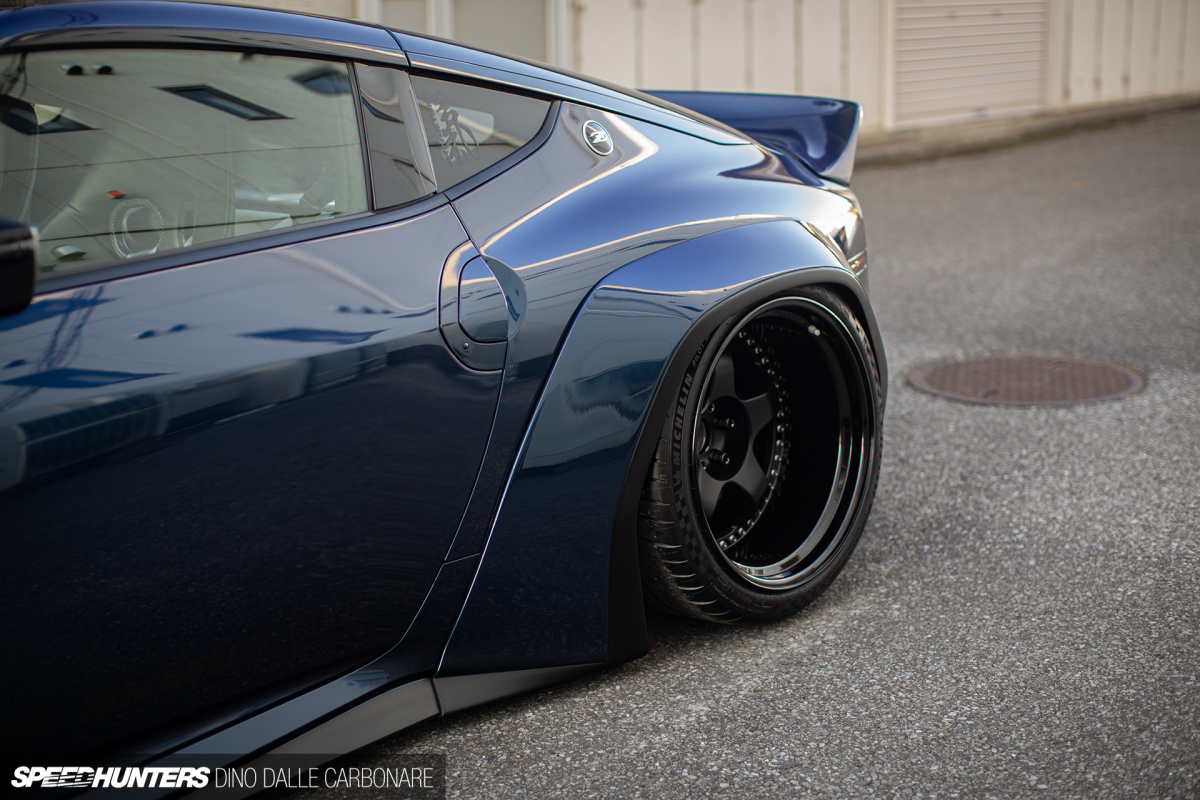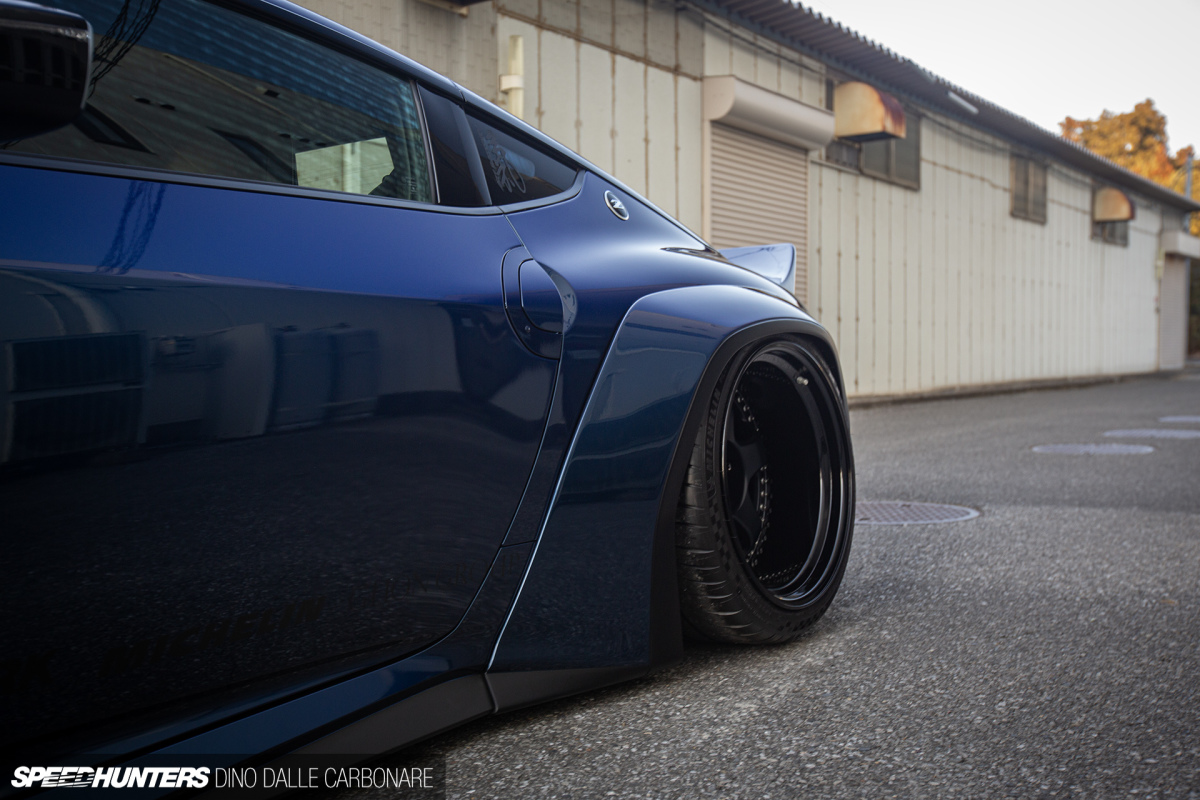 For me, the real magic is at the rear, where Miura-san has designed a smooth fender transition that kicks up at a 45-degree angle along the door and wraps itself around the entire fender in one singular piece.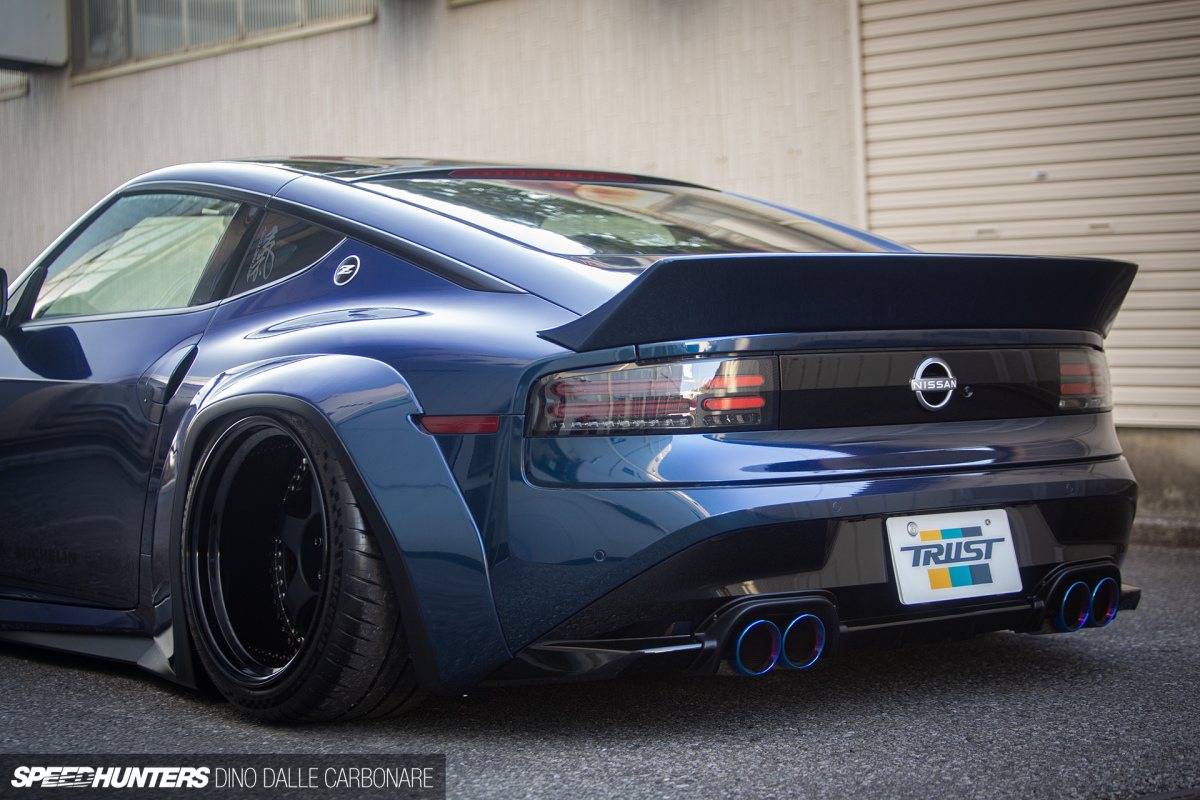 There are no visible bolts or screws which makes it look almost – dare I say it – OEM.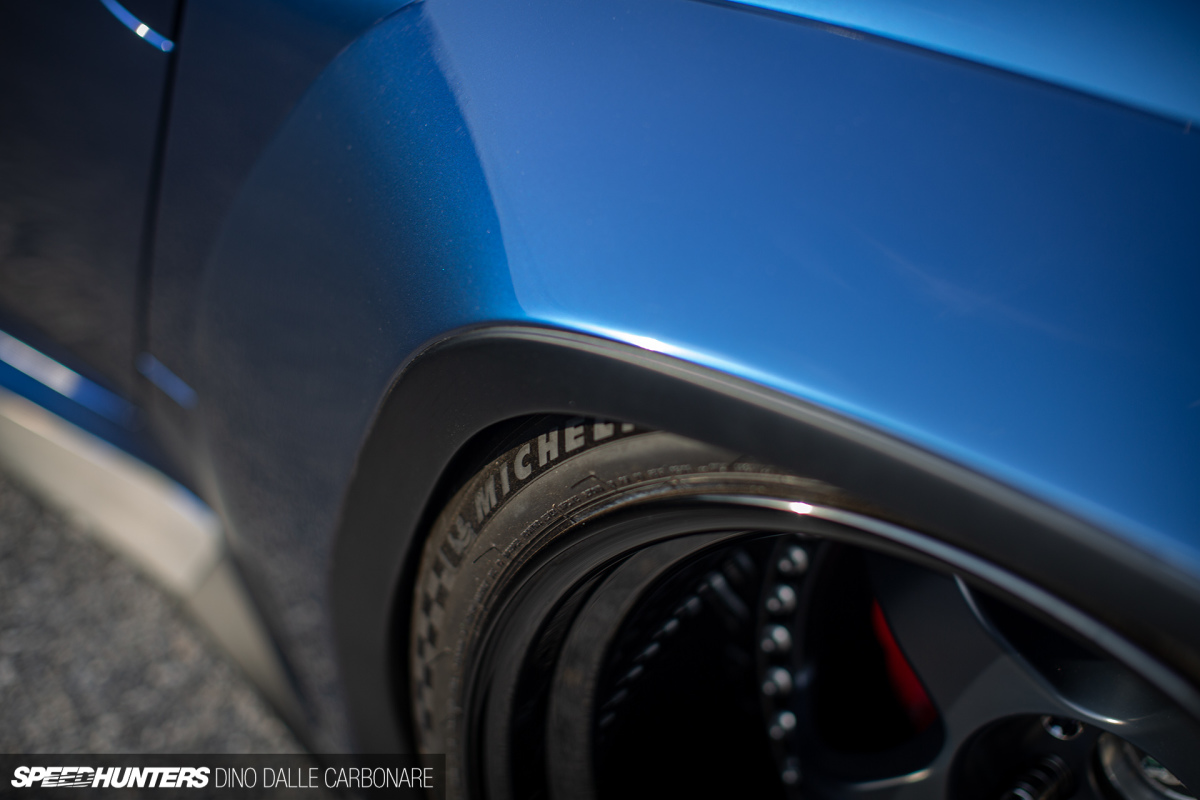 While soaking up all the details, I couldn't help but think back to the original Scion FR-S that Miura-san built over 10 years ago to launch the Rocket Bunny line-up. Today, that kit almost looks crude in comparison to what has been done with this new style.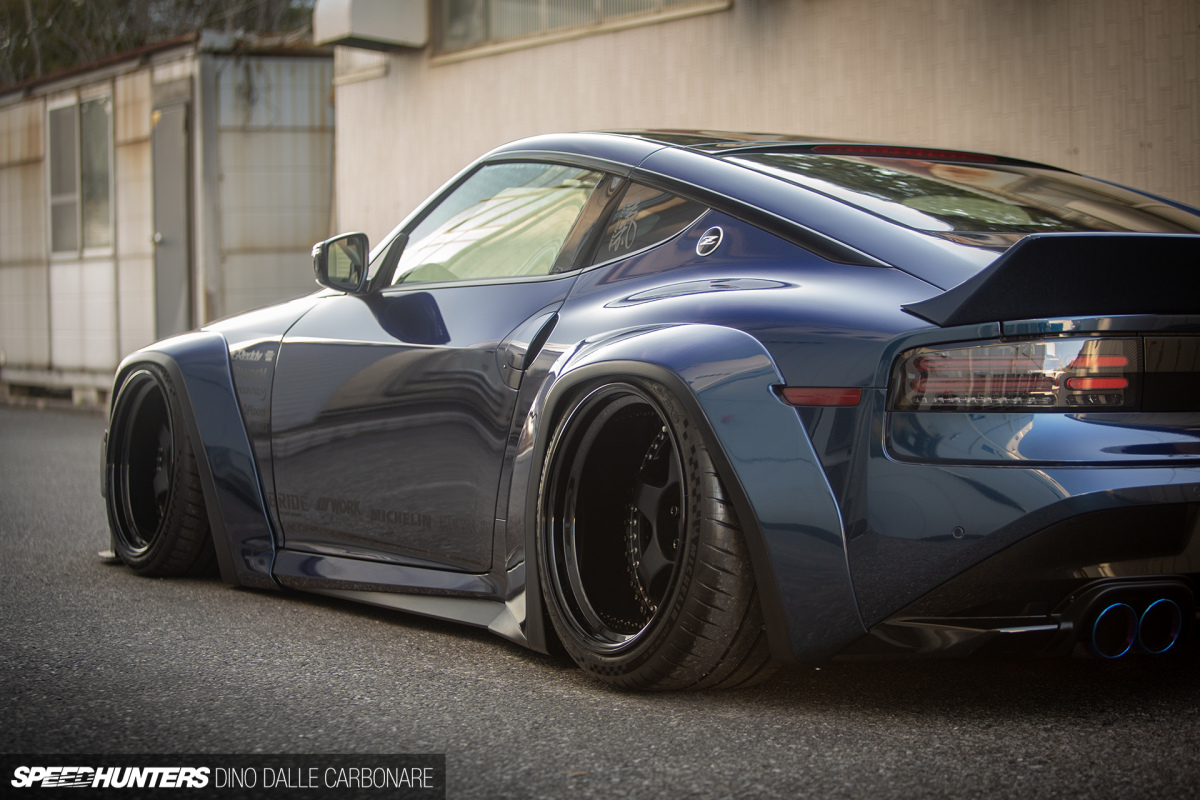 It just elevates the entire car and the custom-offset Work Meister wheels complete the look so well.
We can't forget this signature Miura-touch either, the deck lid ducktail spoiler that wraps around the rear end.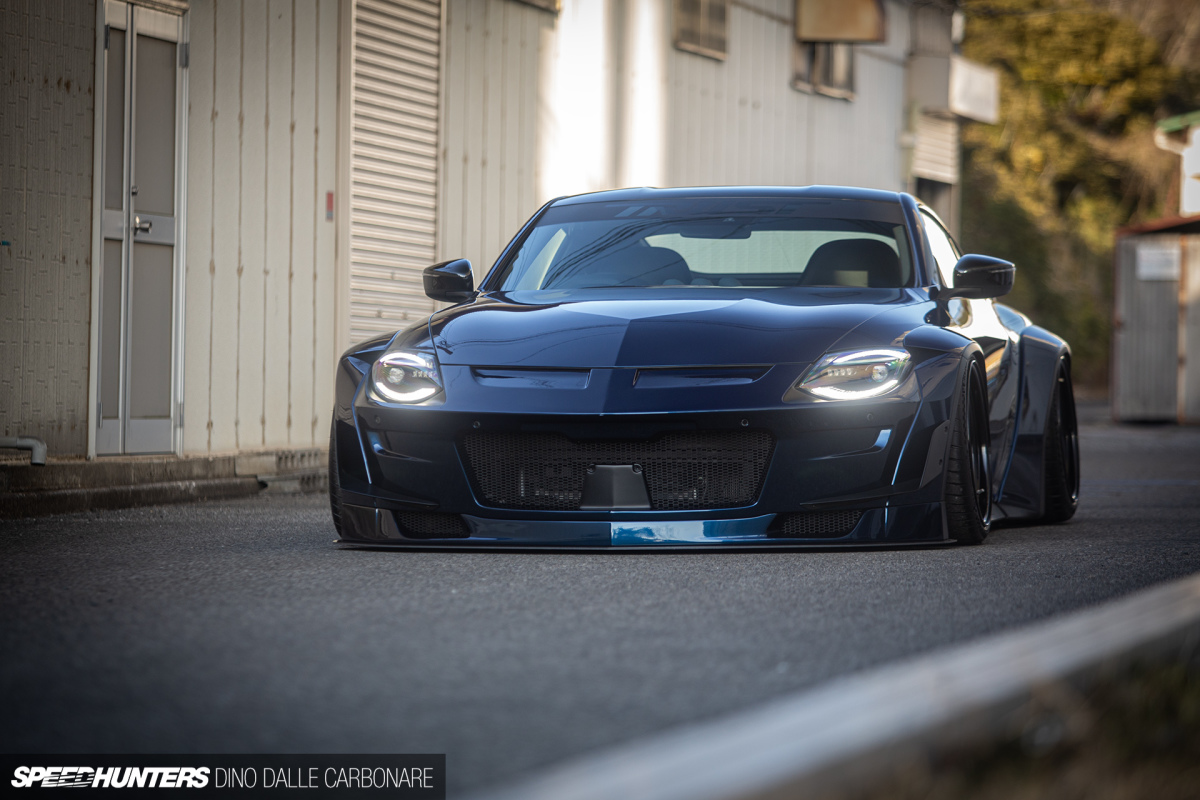 As is the case with nearly all cars fitted with aftermarket overfenders, the effect is only truly realised when the suspension is dropped. In this case, it's achieved through Air Lift Performance's new RZ34 air ride kit.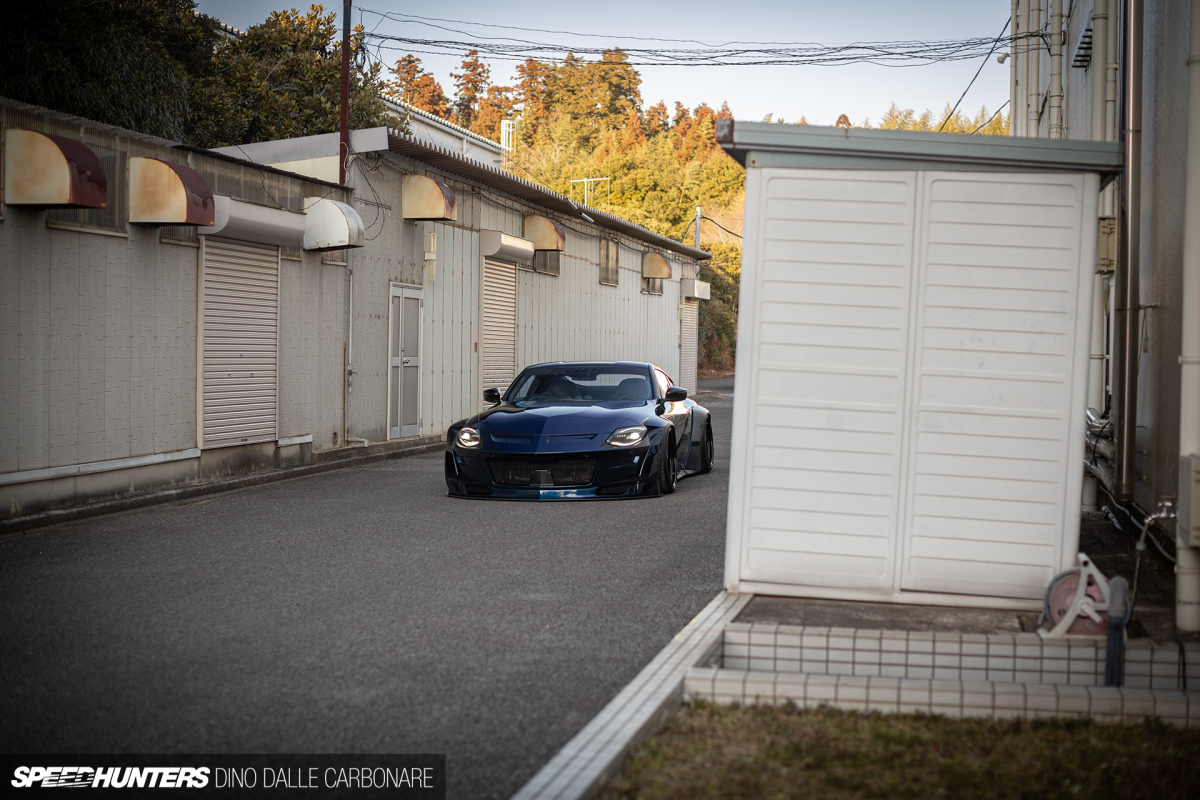 The white Z that I shot late last year at Trust continues to serve as their R&D vehicle. There are some interesting things coming from GReddy this year, and plenty of owners who want to realize all of the RZ34's performance potential.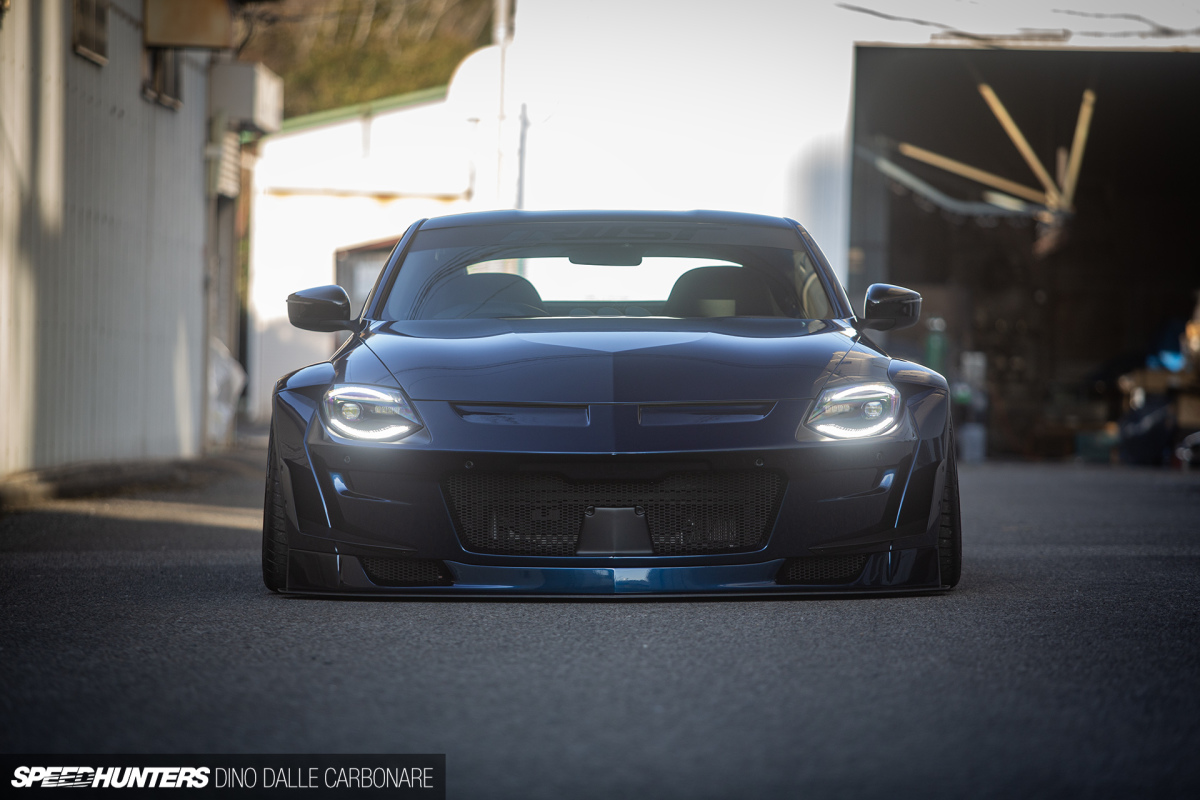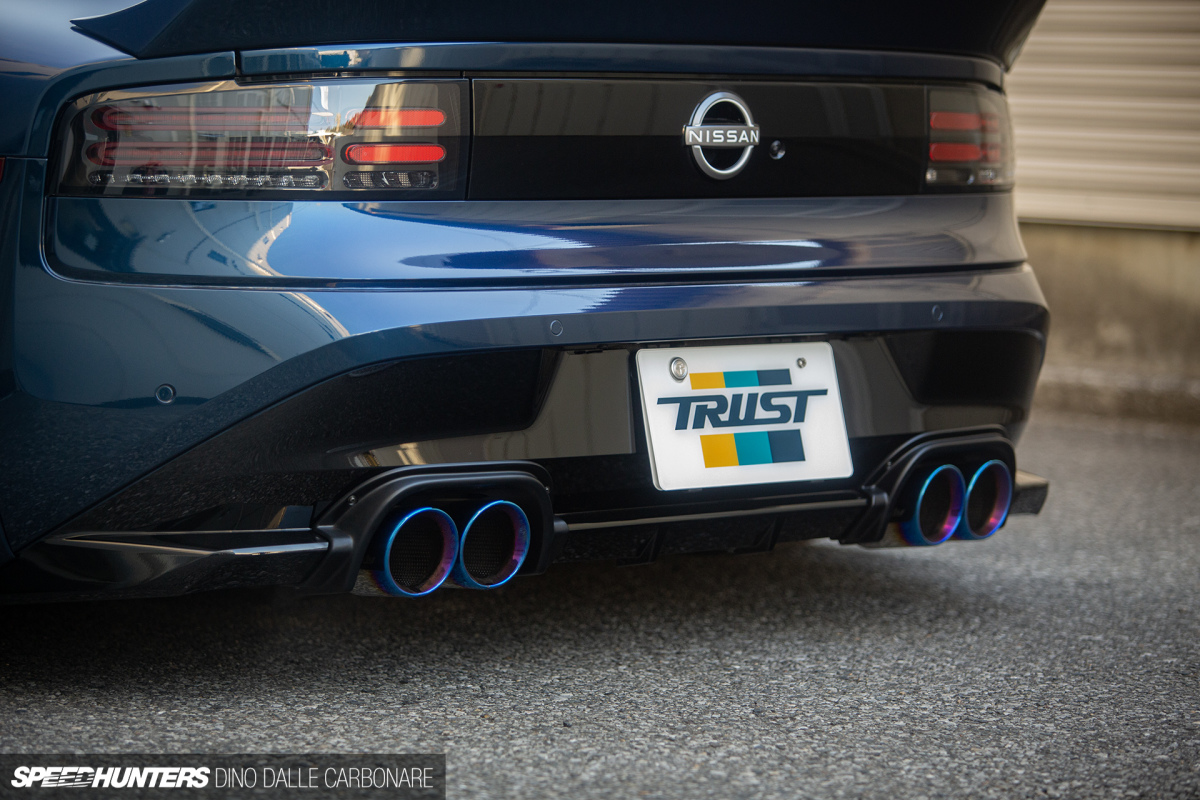 This blue (wrapped) show car is a collaboration between a few brands, built to showcase some of the initial aftermarket products on offer. For now, the VR30DETT remains stock, helped only by a cat-back Trust exhaust to allow the twin-turbo V6 to really sing.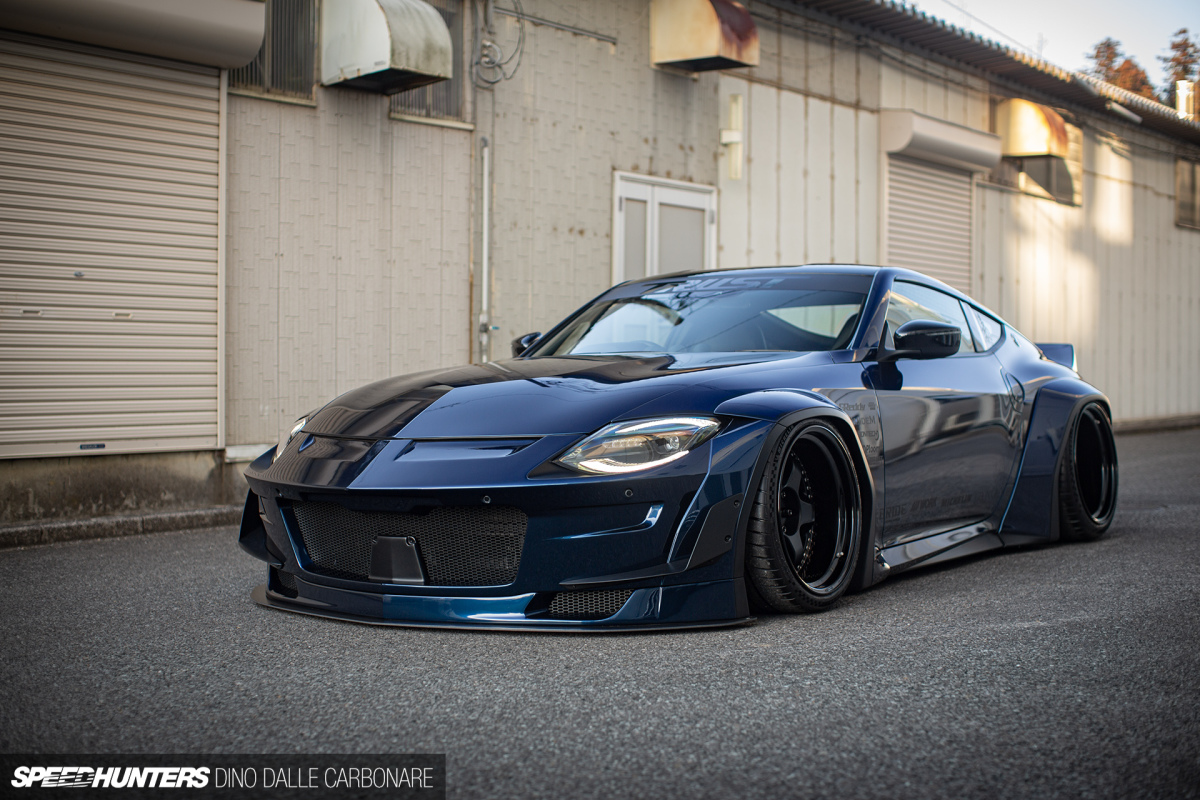 The result is almost subtle in its extremeness.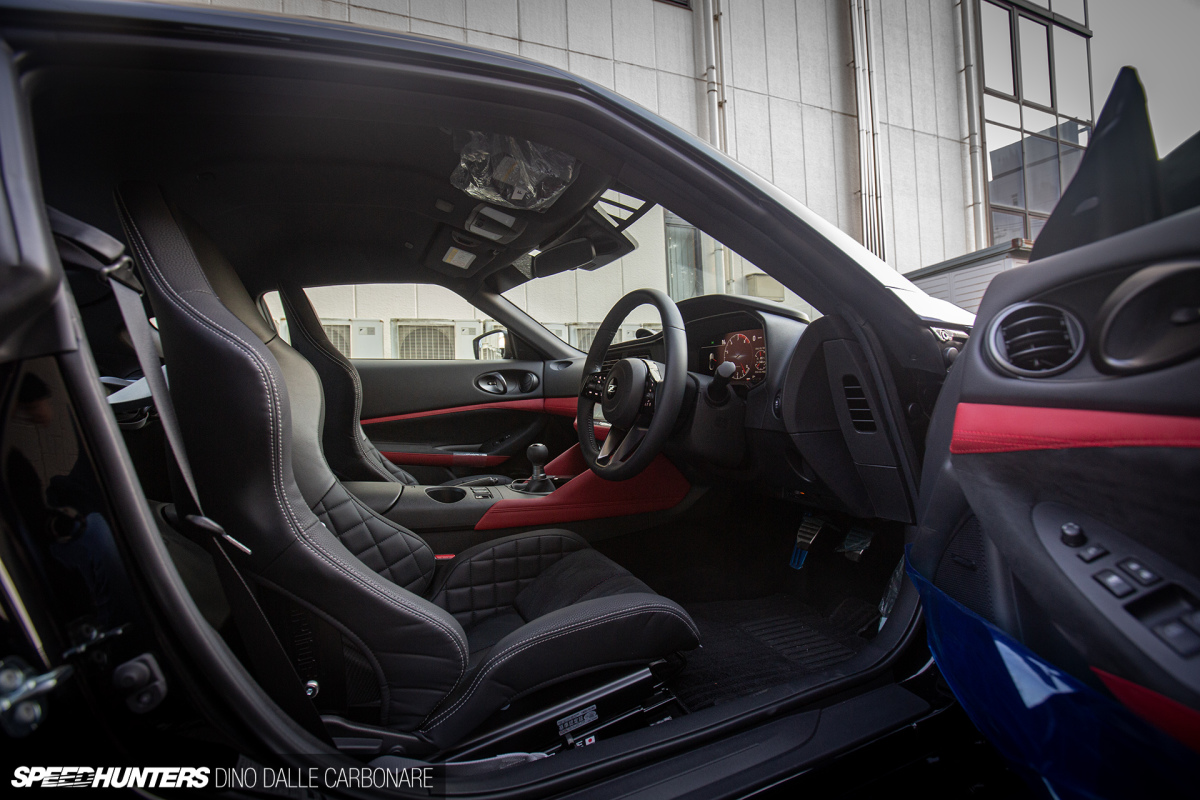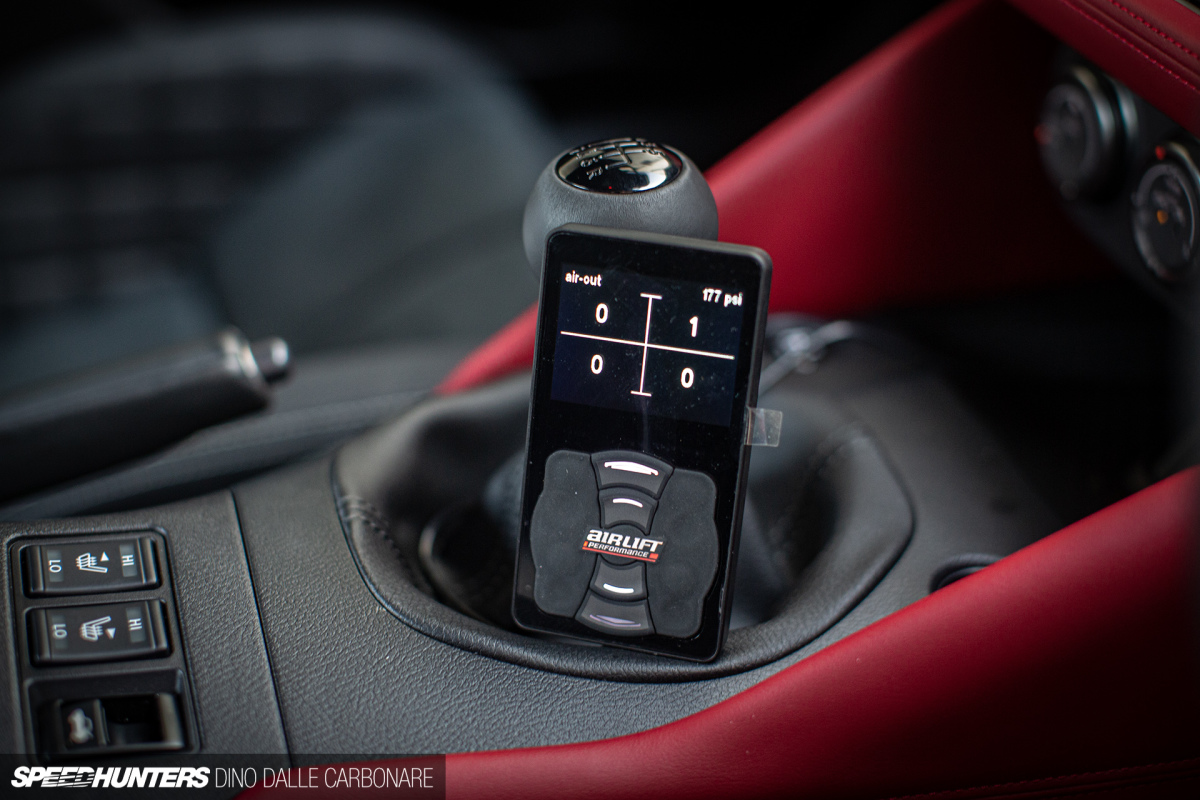 The Z's cabin feels fresh enough to make owners feel like they are indeed getting a totally new car, despite the fact that much of the chassis beneath is almost identical to that of the Z34.
I love how the Air Lift Performance digital controller perfectly color co-ordinates with the interior trim.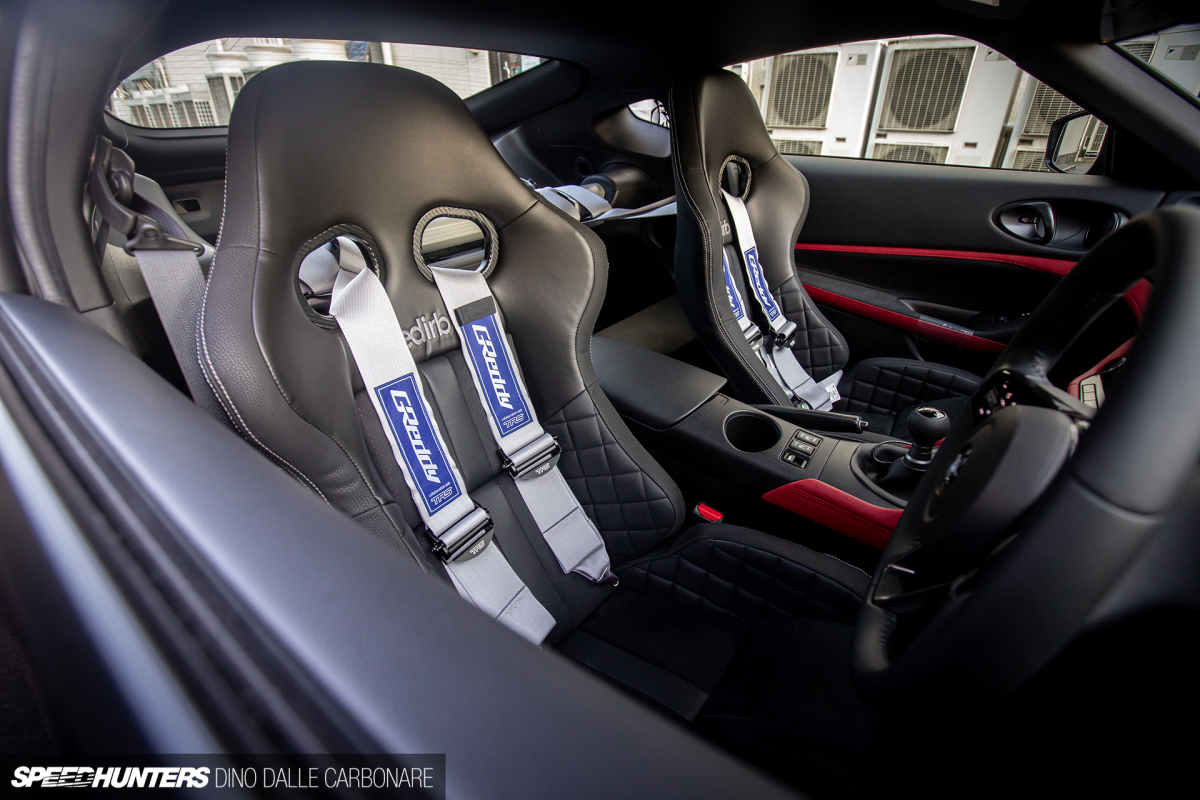 Trust have fitted a pair of edrib (Bride) seats with GReddy harness belts to elevate the look and feel of the interior.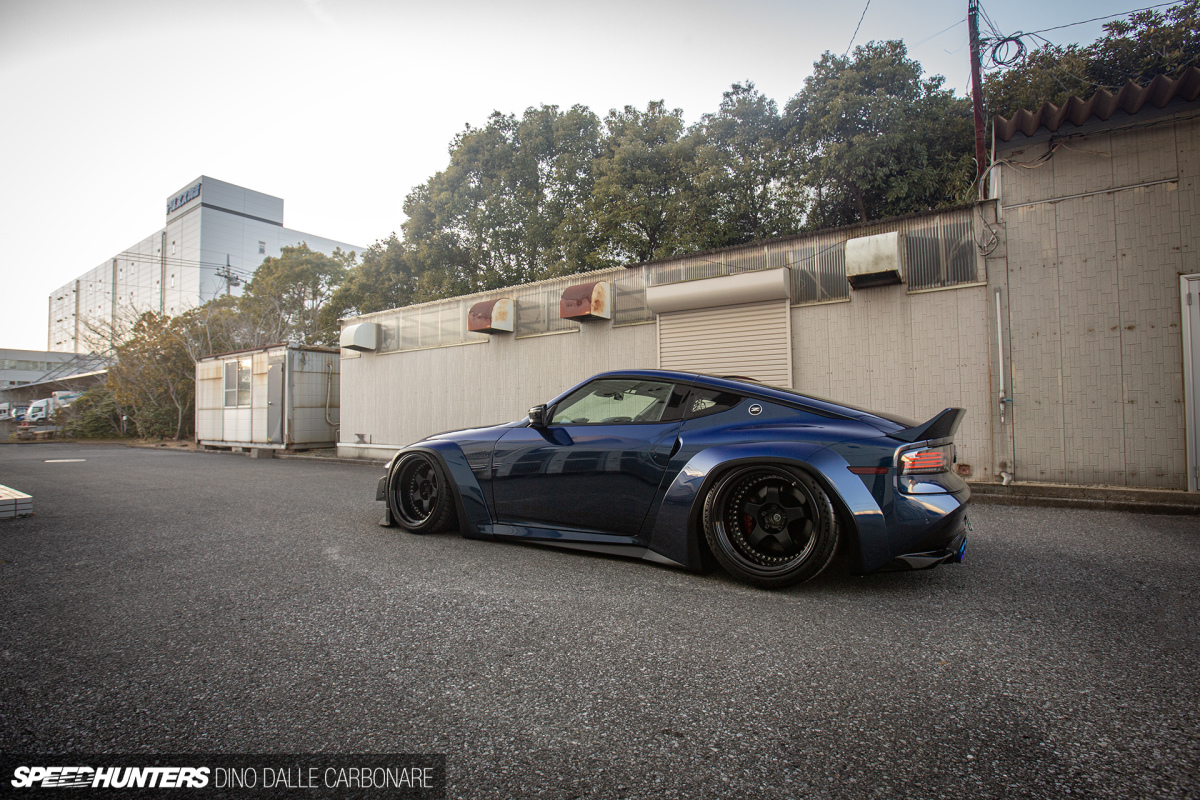 While most new Z owners will not even toy with the idea of cutting their car's stock fenders, it's still nice to see that Miura-san offers the option. And if you are going to do something so drastic, you might as well go all the way and do it properly, something this Pandem conversion does rather well.
Now that the aesthetics are on point, I think it's time to get excited about what's coming on the engine tuning side of things. Am I the only one keen to try out a 650hp RZ34?
Dino Dalle Carbonare
Instagram: dino_dalle_carbonare
dino@speedhunters.com