I've always tried to make the best of every media pass I've received.
Whether it's my first one, or in the case of Toronto's Motorama Custom Car & Motorsports Expo my fifth or sixth, my focus has always remained the same: make the event look the best I can. This means giving every hall a fair shake. Including the hall full of race cars.
It might sound surprising, but I've seen spectators completely breeze through this room only stopping to grab some jerky from the meat vendor that returns year after year.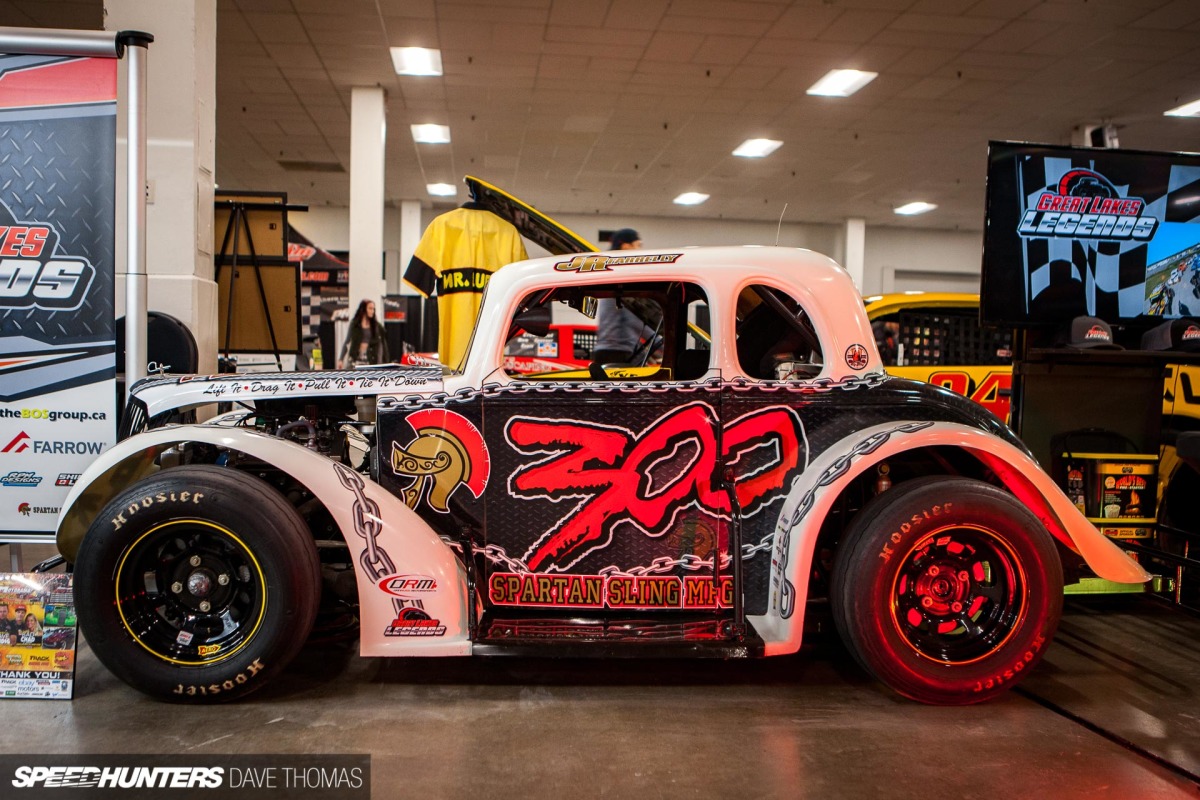 With a good number of cars wearing battle scars, this hall is a stark contrast to the polished perfection in Motorama's front hall.
But as the age-old saying goes, a race car can be a show car, but a show car can't always be a race car.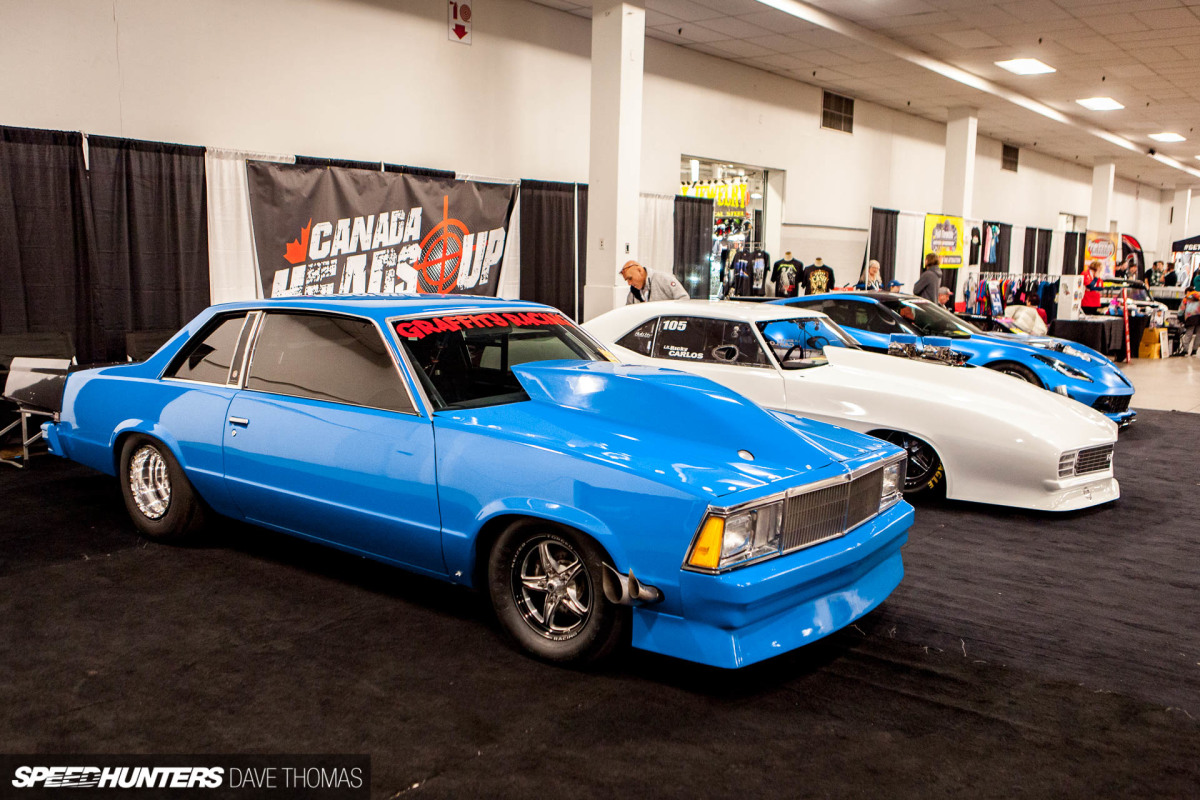 I've truthfully covered very little actual motorsport on Speedhunters. But don't for a second think that means I don't find race cars interesting enough to feature on their own.
Hot Rod Racers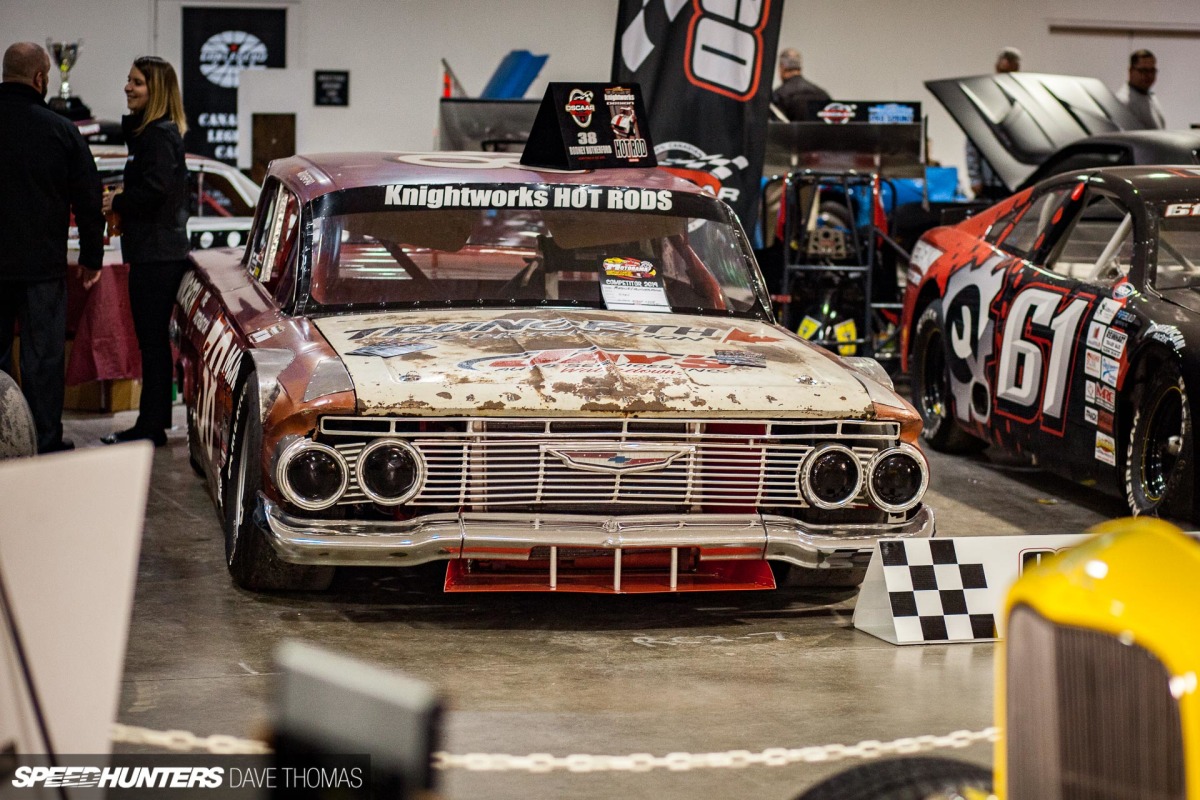 Motorama 2018 was my first introduction to the OSCAAR (now Ultimate Racing Series) 'Hot Rod' class, via the '66 Pontiac Beaumont below. The following year this 1961 Bicyane caught my eye, and the windshield banner confirmed that it was also from the same racing series.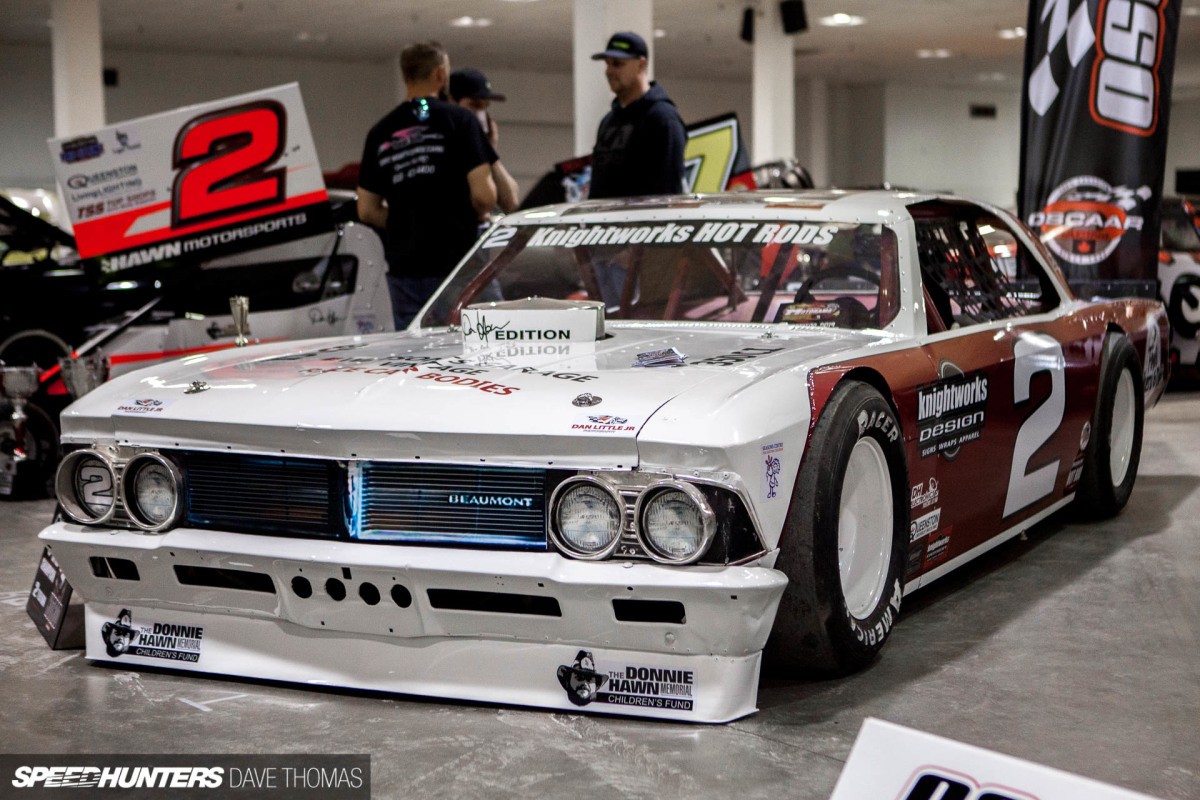 Both cars, in my opinion, looked incredible and almost street-capable from afar. Much more so anyway than most short-track vehicles do.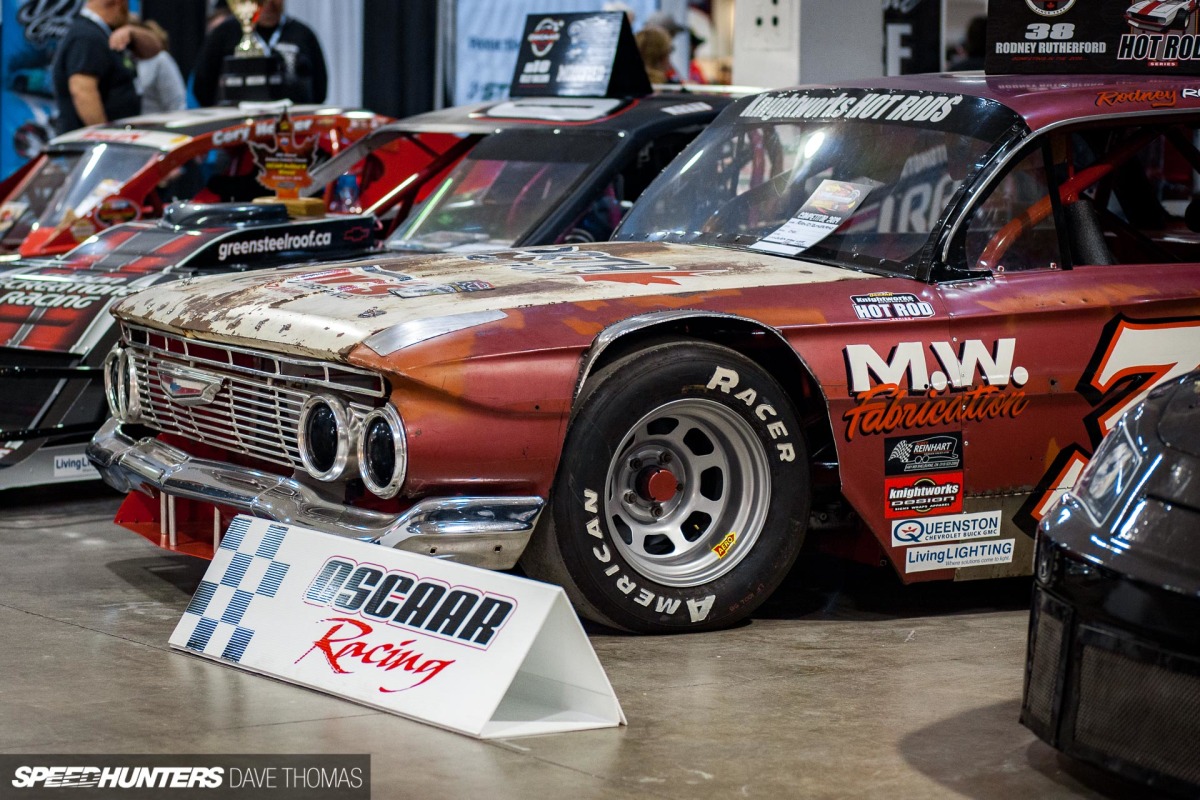 I've since learned this is all by design. The rules of the series are pretty strict when it comes to how the cars look, the intent being to invoke memories of the 'race on Sunday buy on Monday' era of circle track and NASCAR racing.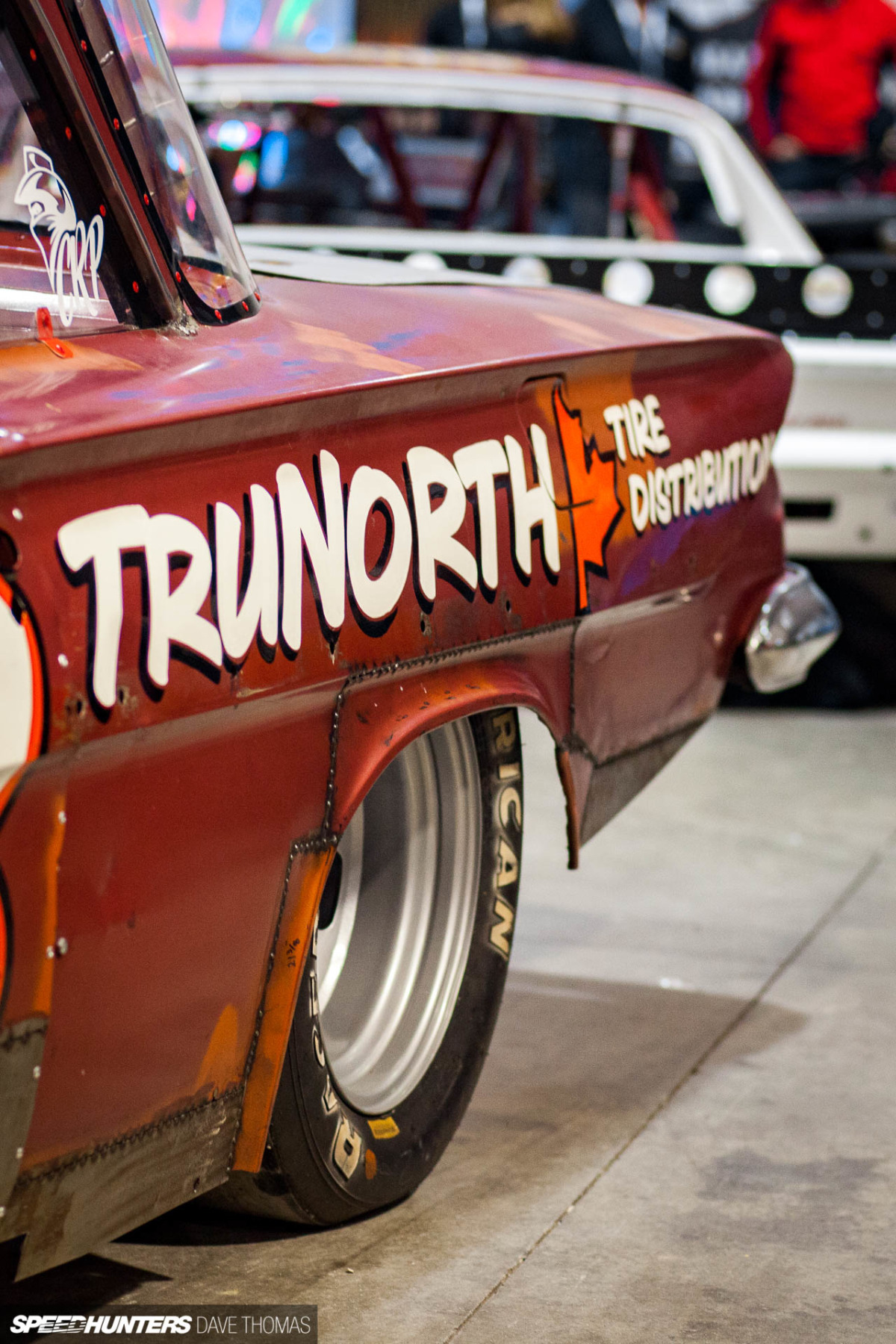 Only rear-wheel drive 1949 to 1975 American cars can be used for competition. And outside of '55-'57 Evans Bros. fiberglass Chevrolet bodies, they must also be steel.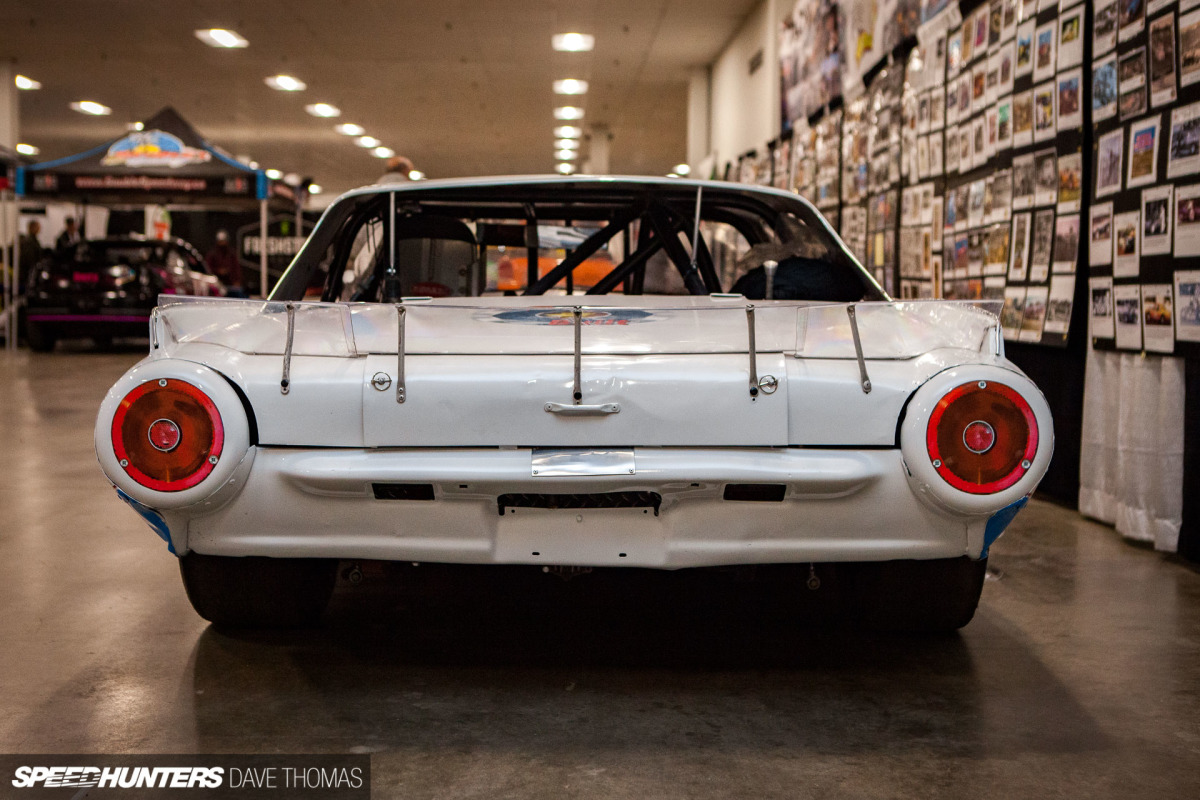 Furthermore, each car has to retain its stock grill and stock bumpers. Yes, if the car came from the factory with large and heavy chrome bumpers they must remain present to race. They must also be tethered, so to stay with the car from green flag to checkered.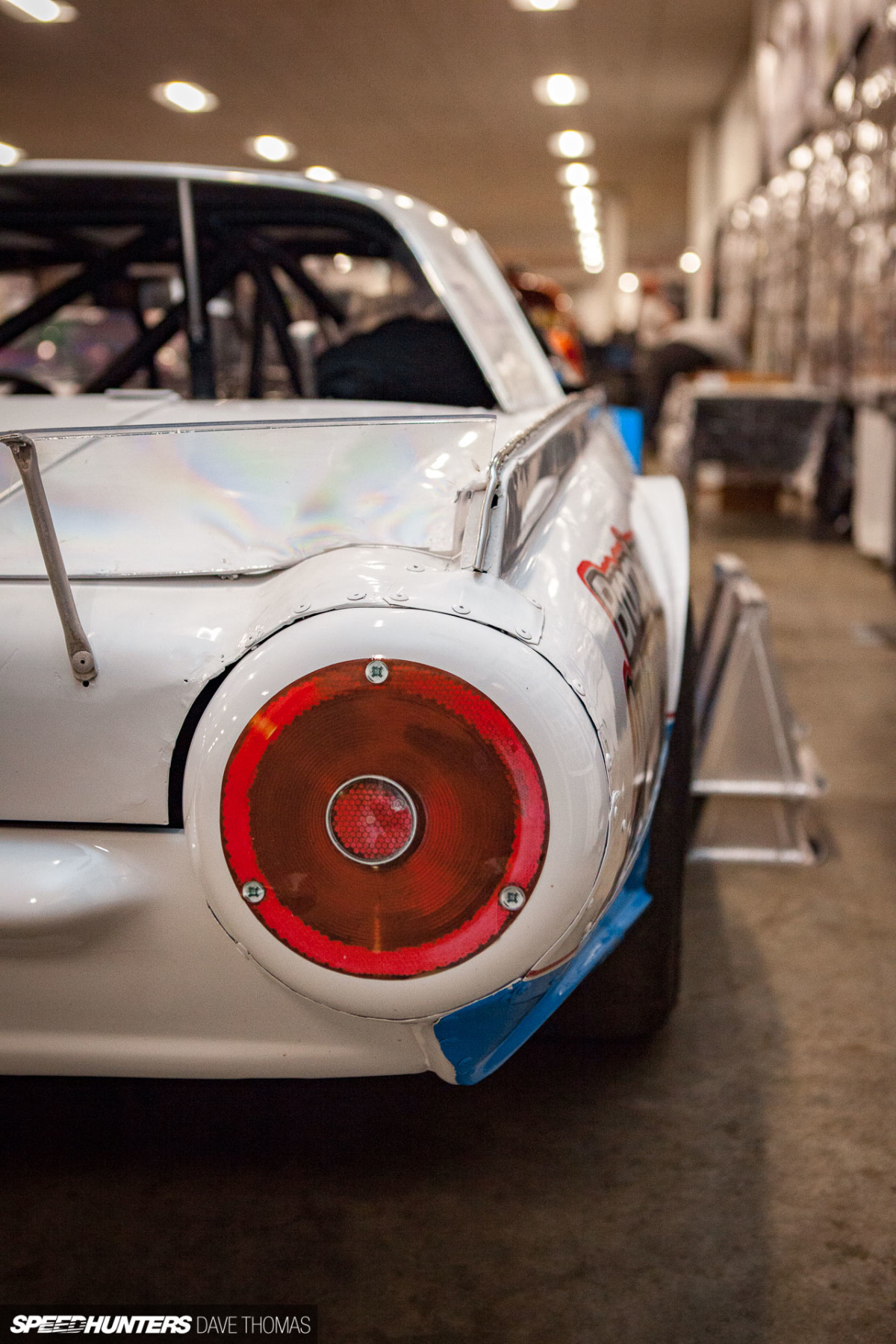 The rest of the panels can be aftermarket, but they need to be made from at least 22-gauge magnetic sheet metal. No aluminum is allowed.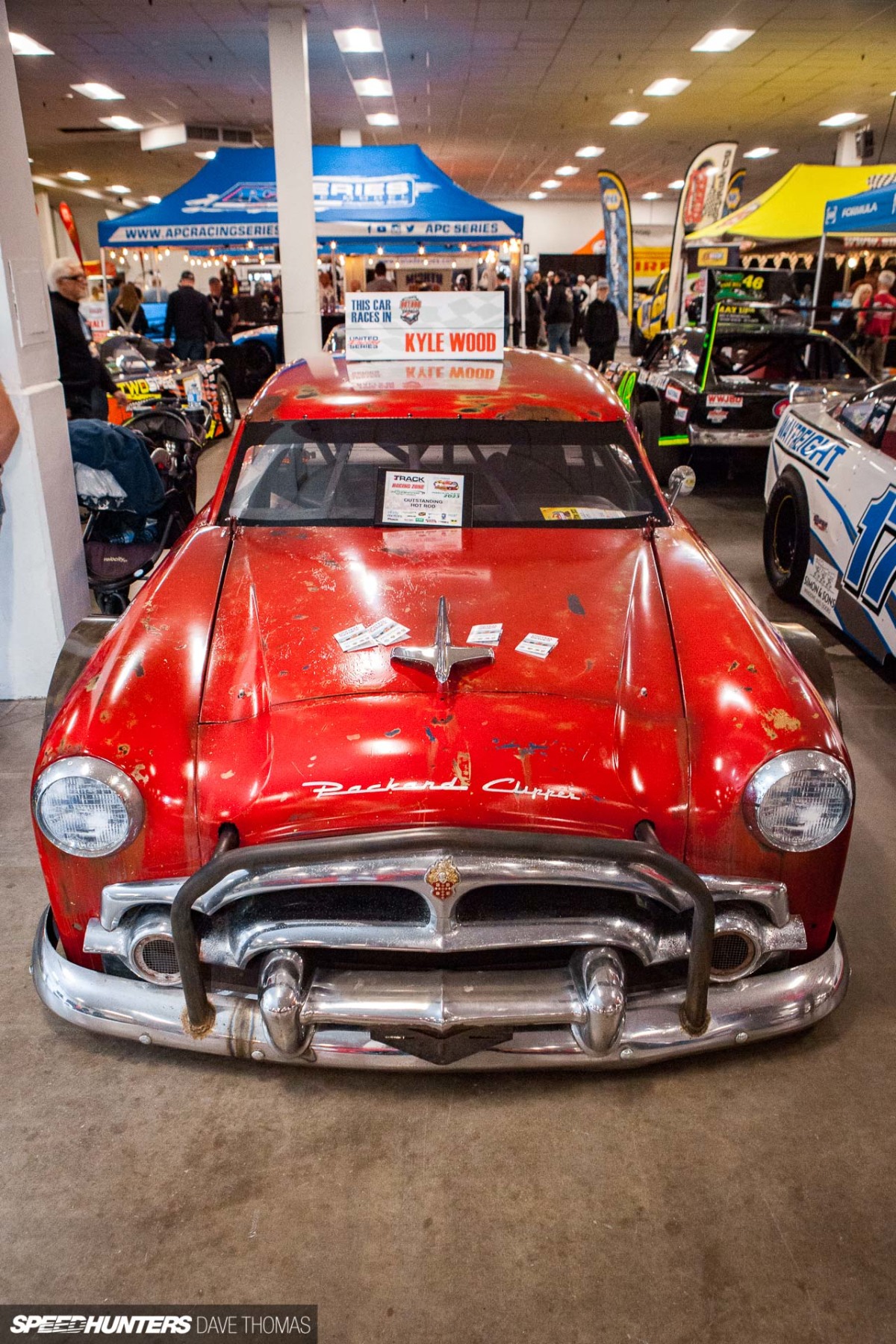 Reproduction panels are permitted, as are homemade replacements, but they have to resemble the original sheet metal as closely as possible. From an aero perspective, trunk wings are allowed and roofs may be chopped.
Under the sheet metal the cars can use perimeter chassis and tube front and rear ends. The chassis must not be offset and the minimum wheelbase is 105-inch.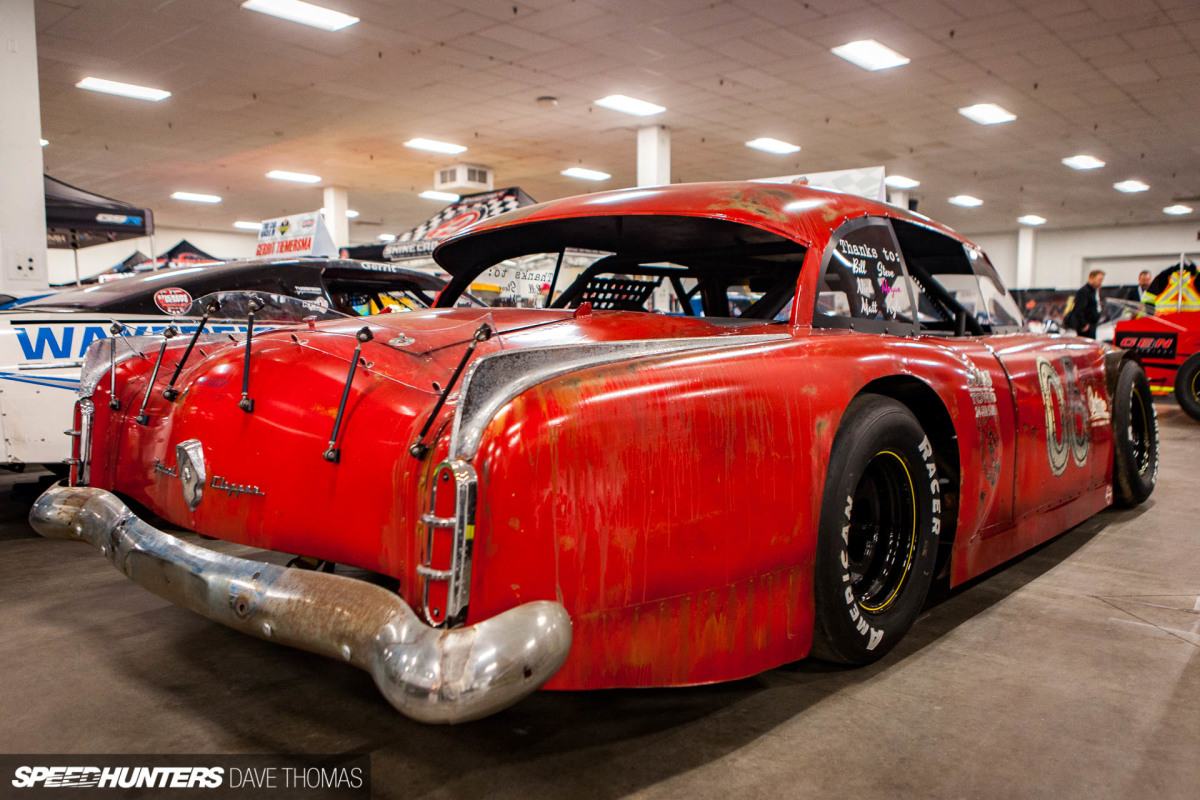 Fabricated strut mounts are prohibited.  The front suspension must be standard coil spring based, with OEM spindles and stock upper and lower control arms. The arms can be modified +1/-1″ of their original spec.
In the rear, the rules are a bit looser with leaf spring, 3- or 4-link suspensions permitted. For power, every car in the series must run a crate GM 350ci small block V8 circle track engine
All of the cars are also required to run steering boxes. Transmissions may be manual or automatic.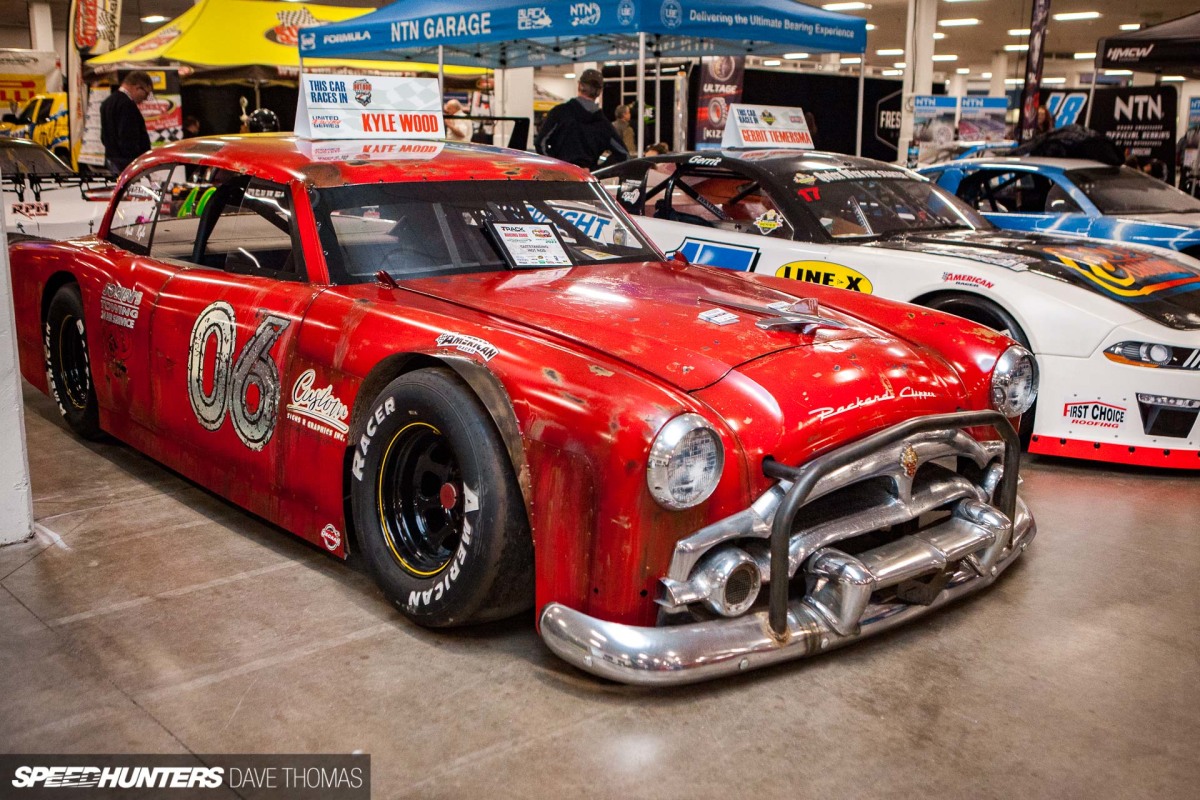 Most curiously, all tires must be used American Racer EC 21s. They can only have a maximum 5/32″ tread depth.
I've heard of series limiting tire manufacturers, width and sidewall height before, but this is the first instance I've encountered where tires must be pre-worn!
Based on the video above, it does look like a fairly competitive series to watch with quite a few participants lining up to race every round.
True Grit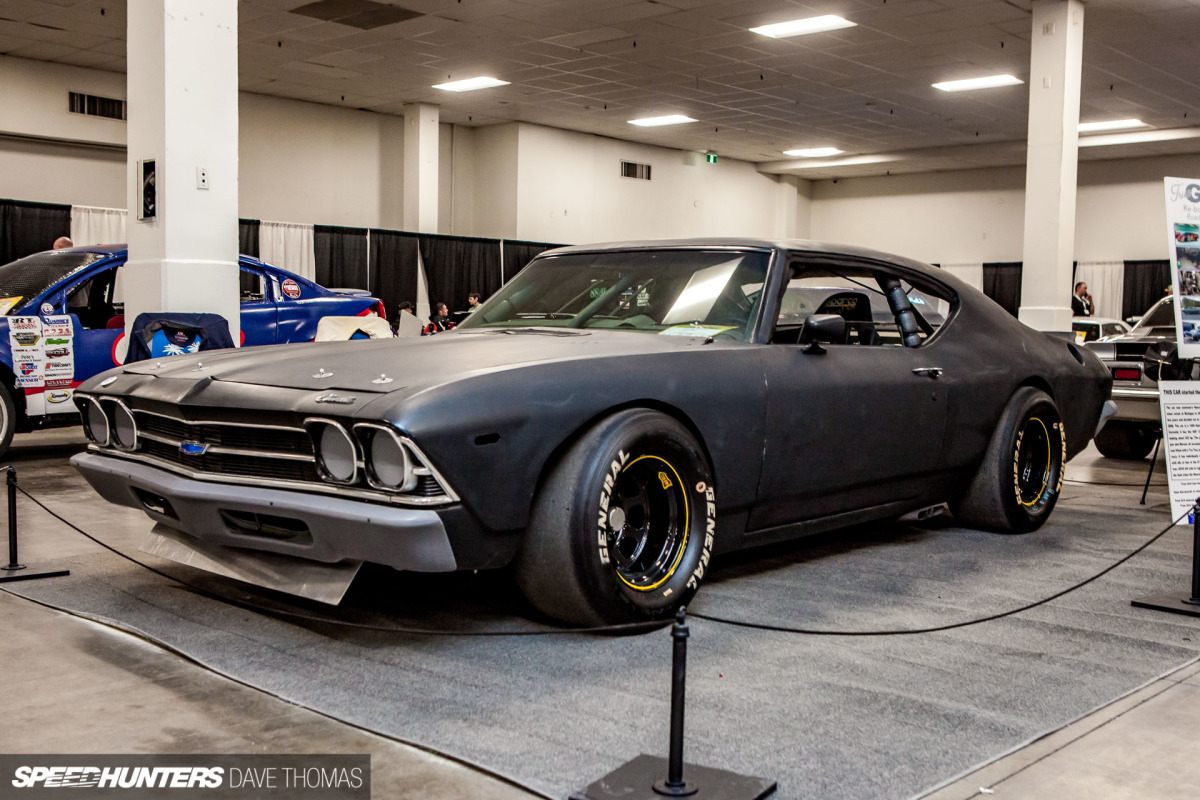 Visually, this 1969 Chevelle Malibu might look like another Hot Rod class car, but it's actually a weekend track toy built to no specific racing rule set.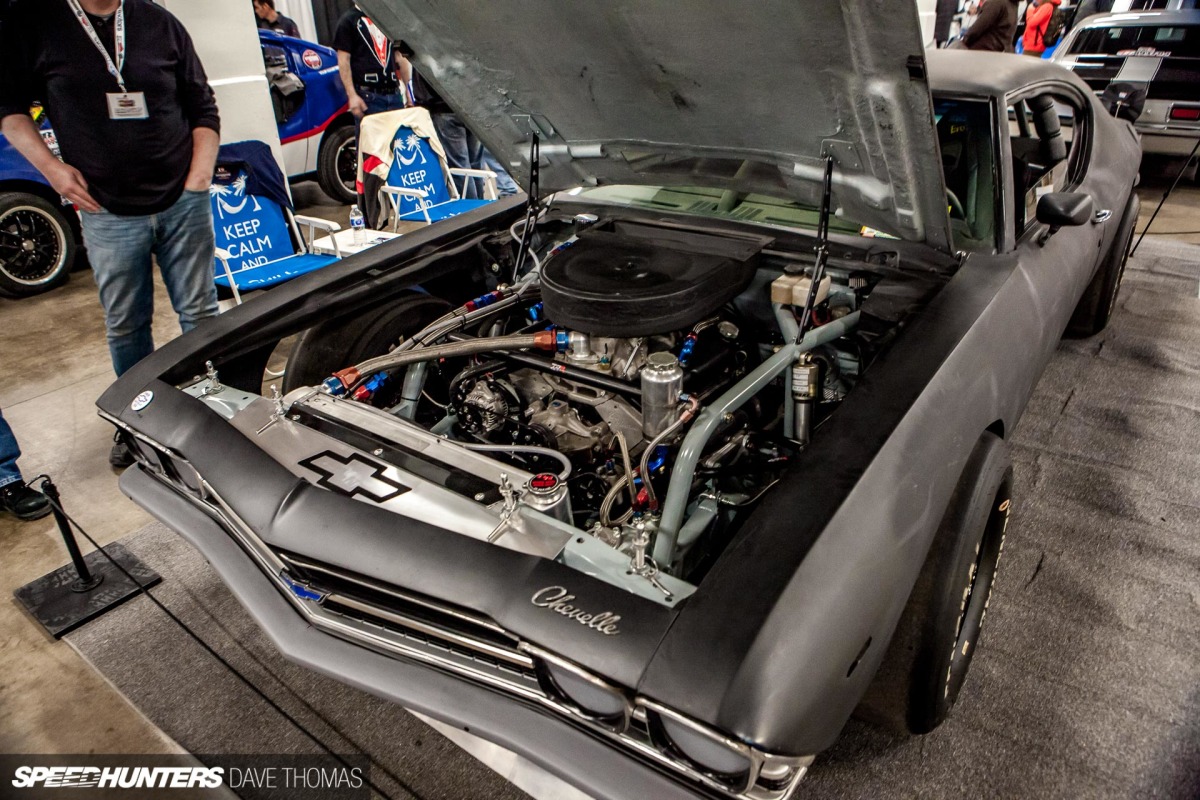 Known as True Grit, the Chevelle is a web forum golden child boasting a mammoth 537-page build thread on Corner-Carvers.com.
It was also featured here in a guest post by Anthony of Build-Threads.com, when he chronicled 10 ultimate builds of 2014.
Under the mostly-factory Chevelle bodywork is a 1999 Hutch Pagan 110-inch wheelbase, truck arm NASCAR chassis. The car the chassis was originally under got into a wreck in 2001, and then bounced around two other racing teams – still damaged – until its current owner, Doug Scott, bought it in 2008.
Doug replaced the bent parts and then stripped the previous body from the chassis to make way for the new Chevelle sheet metal.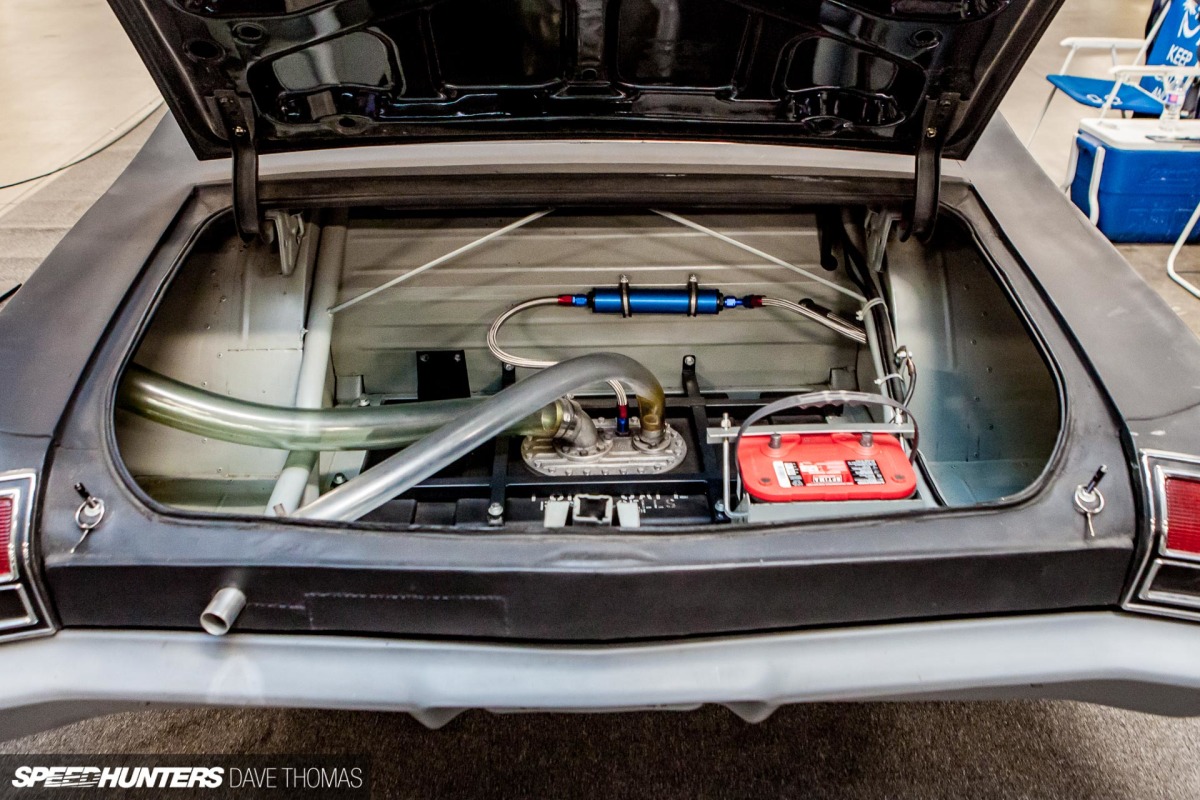 As far as he knows this car was the first documented example of anyone dropping factory sheet metal over a NASCAR chassis.
Currently, the car is running its backup motor which is a 406ci pump gas Chevrolet small block V8 with Trick Flow heads. Fuelled through a Holley Double Pumper carb, the motor makes 525 horsepower. The primary engine is a 434ci Chevy V8 reputedly good for 700hp.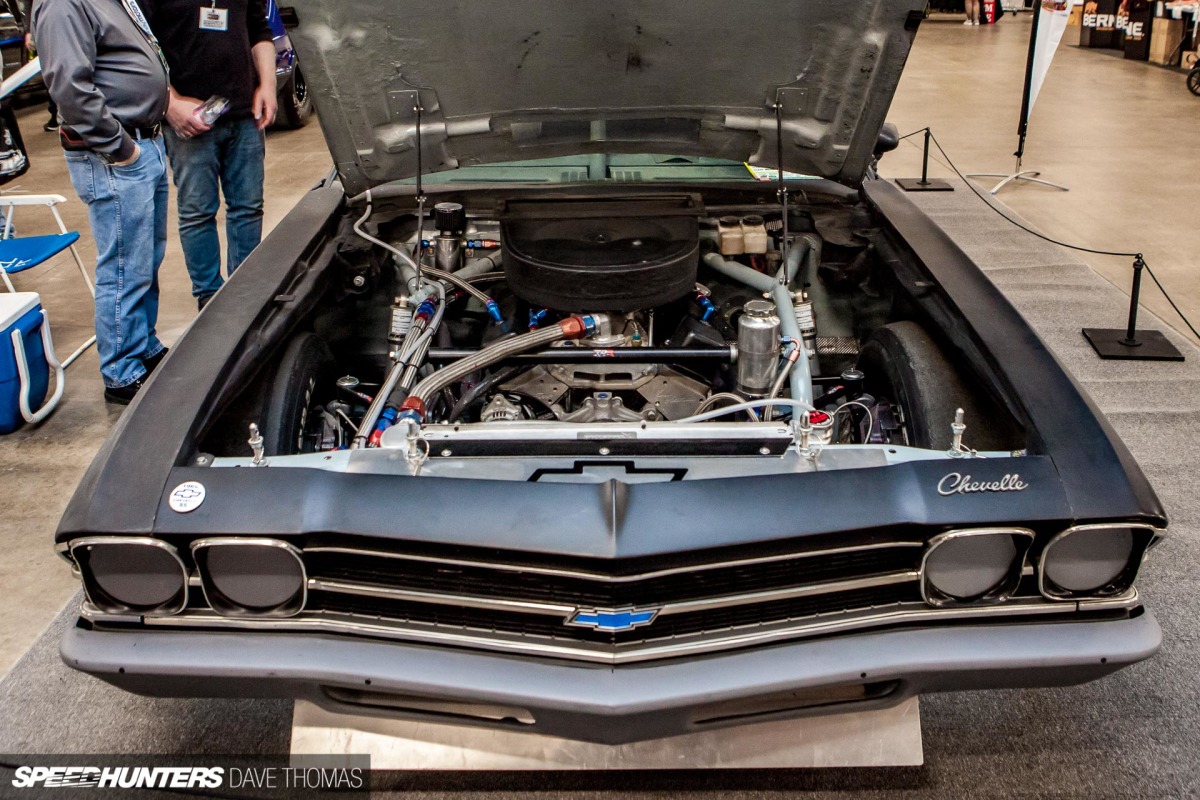 Doug is running the backup engine while he shakes down the recently added Pinty's Series/Limited Late model front clip.
Behind the motor sits a 4-speed dog box and following that is a NASCAR-spec Ford 9-inch rear end with 3.25 gearing.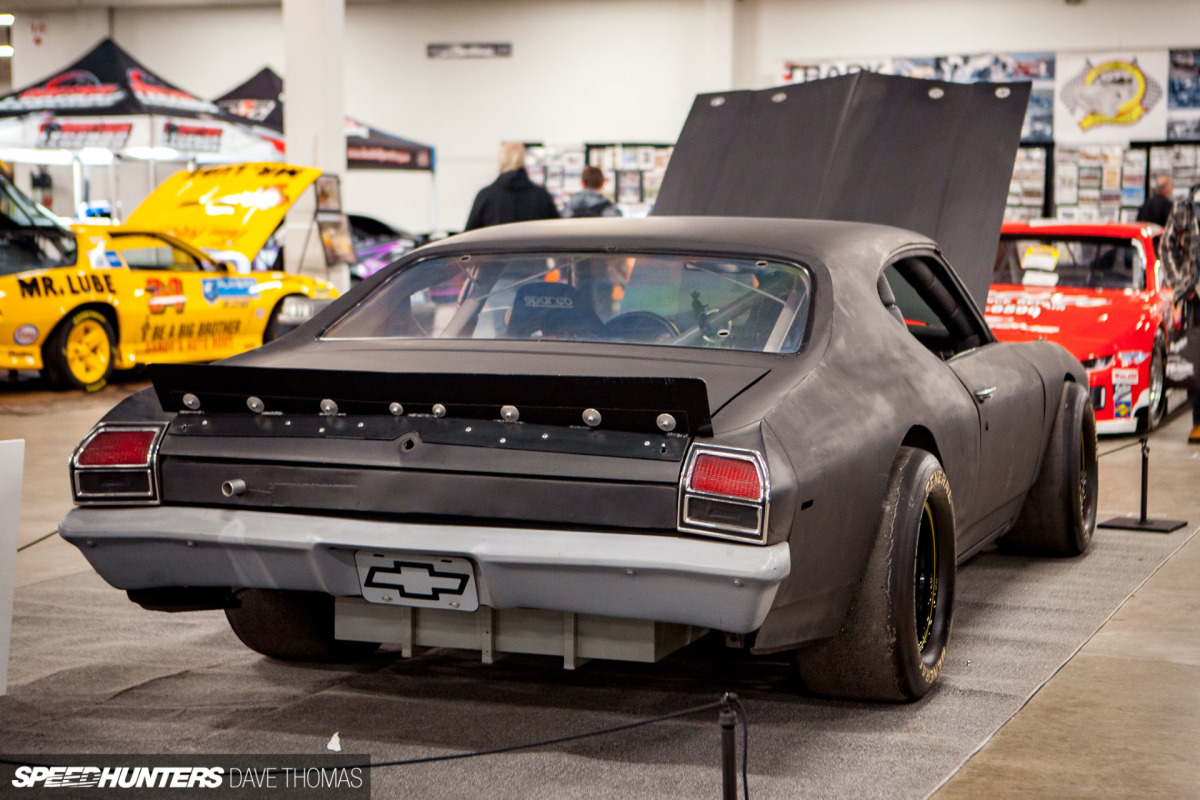 Other than the newer front end, the rest of the chassis is fairly similar the original 1999 spec.
Doug does drive the car as it's meant to be driven, and its quickest time around Canadian Tire Motorsport Park's Grand Prix track is 1:28.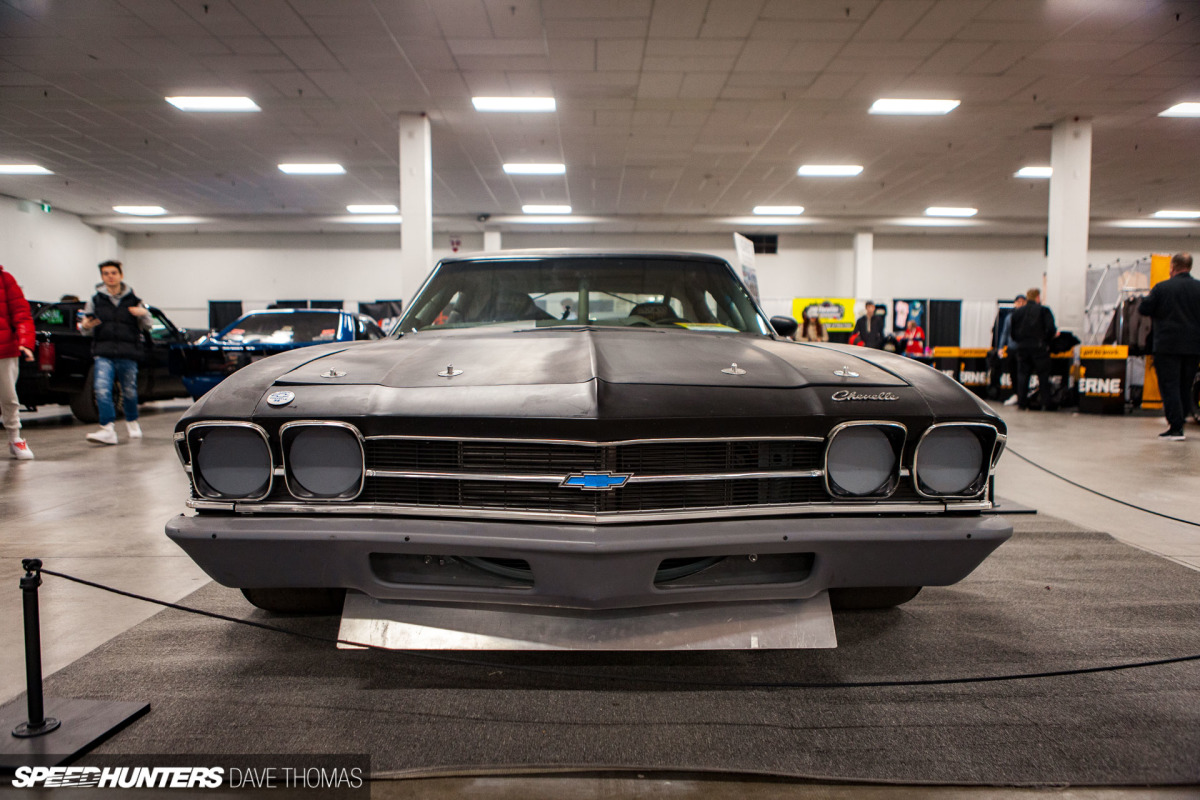 That's a mid-to-rear-pack lap time when the real-deal NASCAR trucks run the same track, so nothing to scoff at for a home shop creation.
Dave Thomas
Instagram: stanceiseverythingcom