The 930 Turbo is undoubtedly one of the most iconic and important cars in Porsche's history. So how do you improve the perfect poster car?
Well, Osamu Ebizuka has spent the past three decades building his ultimate version of the 911 that captured his heart as a teenager.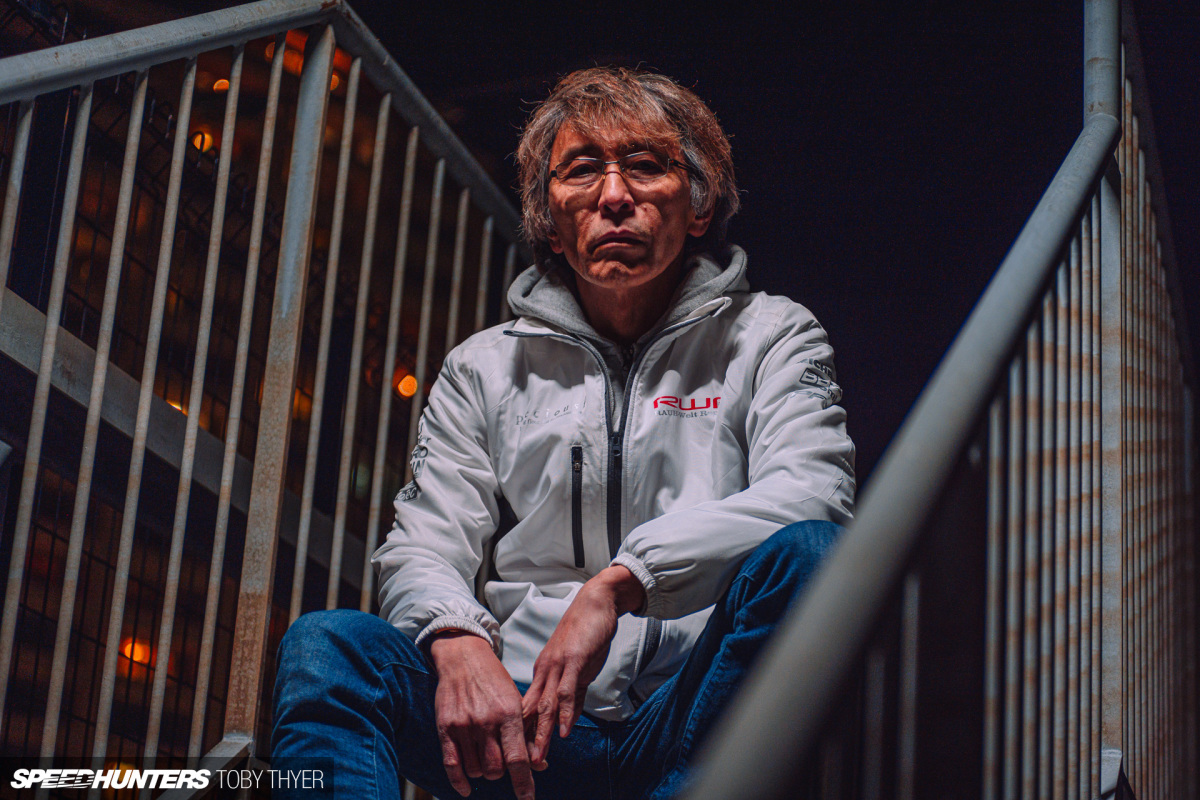 During the late-1970s supercar boom, when Osamu-san was still in Japanese elementary school, Lamborghinis, Ferraris and Maseratis were taking over the world.
But it was the Porsche 930 Turbo that captivated him, and the seed of inevitability was planted. Not surprising considering the success the 'Moby Dick' 935 was enjoying on race tracks at the time.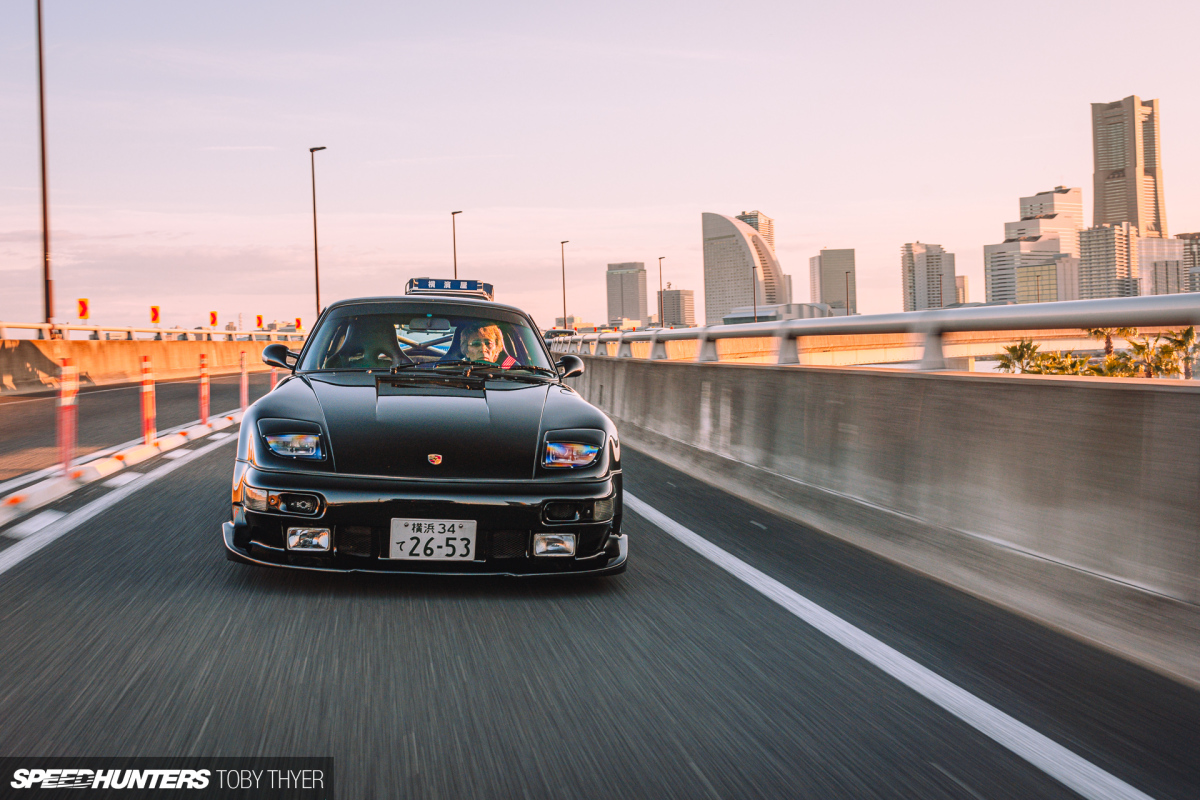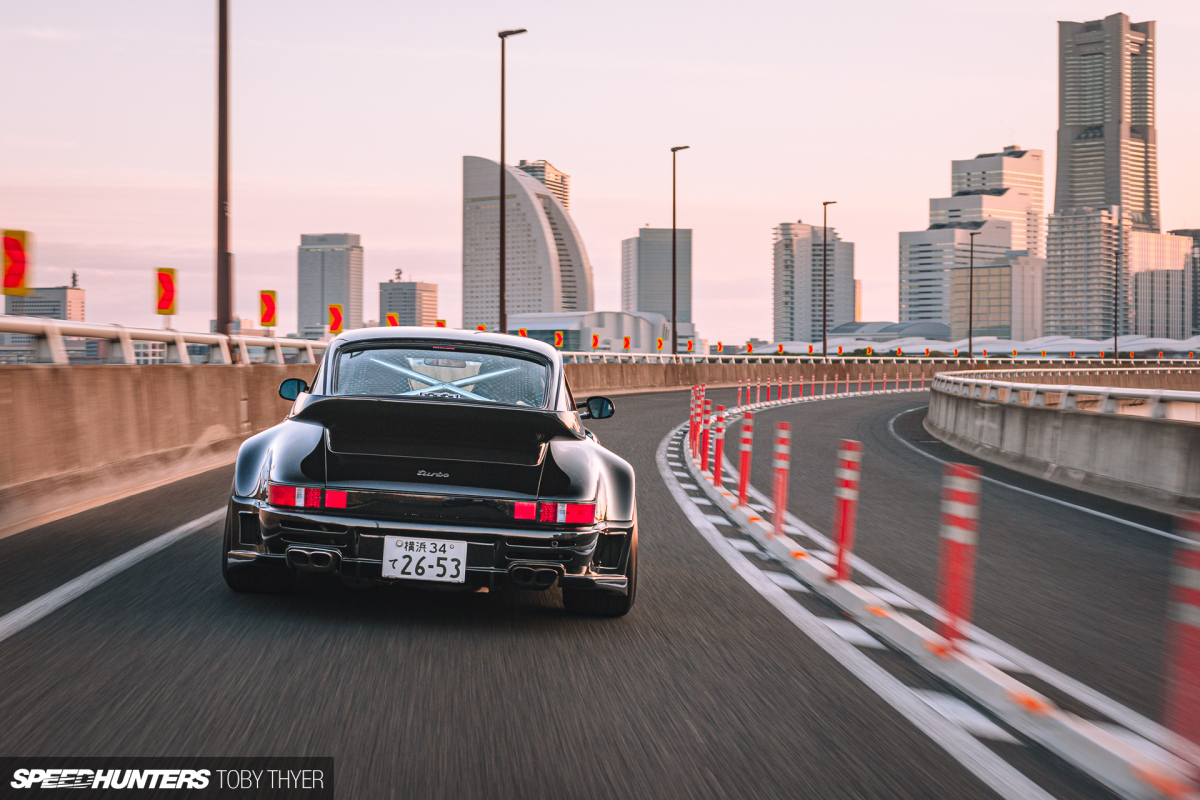 When Osamu-san was finally old enough to drive, there was no chance he was getting behind the wheel of a Porsche, or any other supercar of the time. So he settled for the next best thing – Japanese domestic bliss.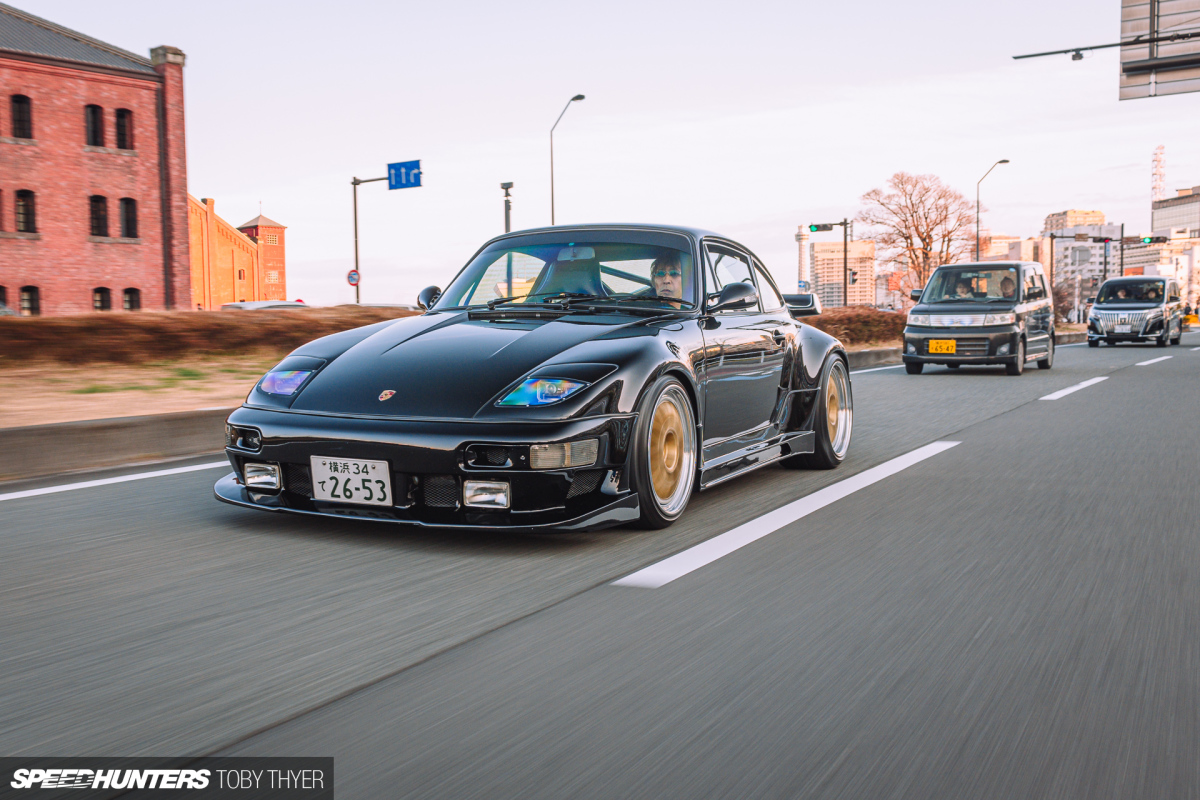 Today, there are a number of JDM classics that can rival and exceed the desirability and price tag of a Porsche 930 Turbo. Back in the day, however, the cars that Osamu-san drove were still attainable fun for Japan's younger generations. A new S30 Nissan Fairlady Z cost around the equivalent of US$27,000 in today's money, compared to US$127,000 for a 930 Turbo.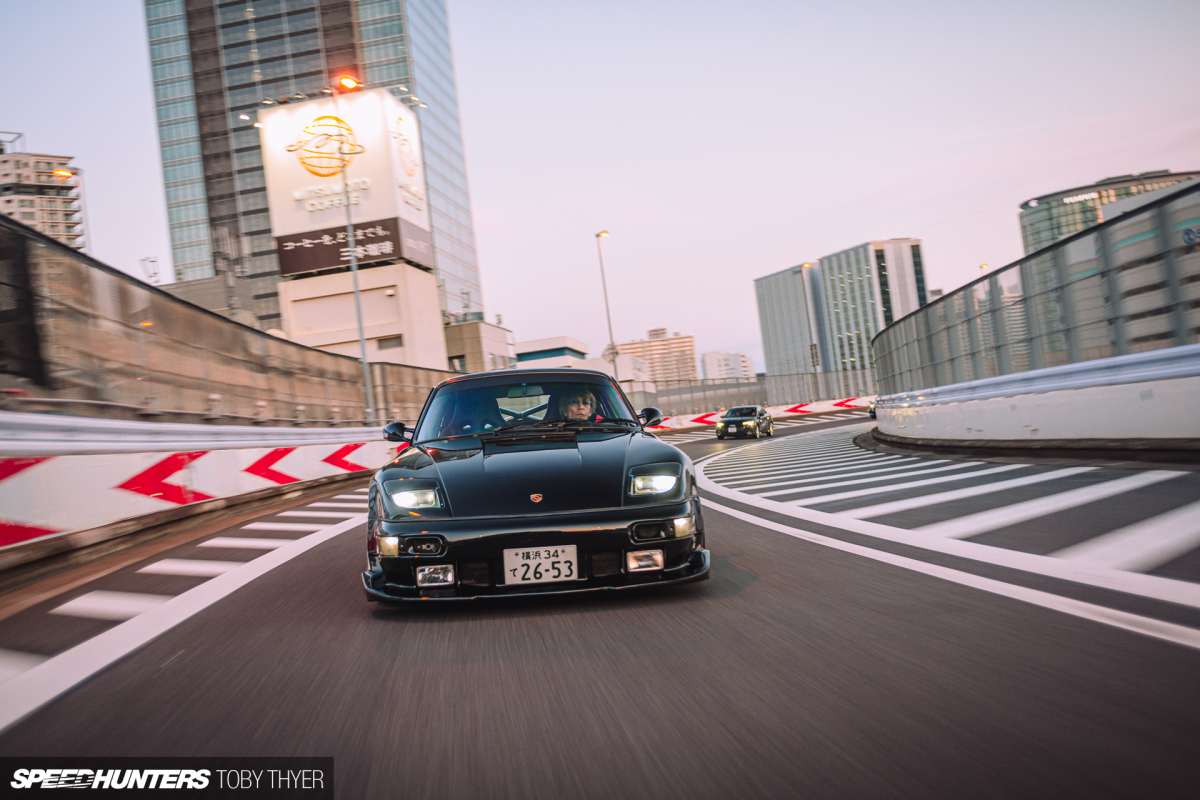 After a few years of driving, tinkering with body kits and simple tuning, Osamu-san visited his first zeroyon drag racing event. With the explosive power and unbelievable speeds he witnessed, he experienced somewhat of an epiphany. There's fast, then there's race car fast.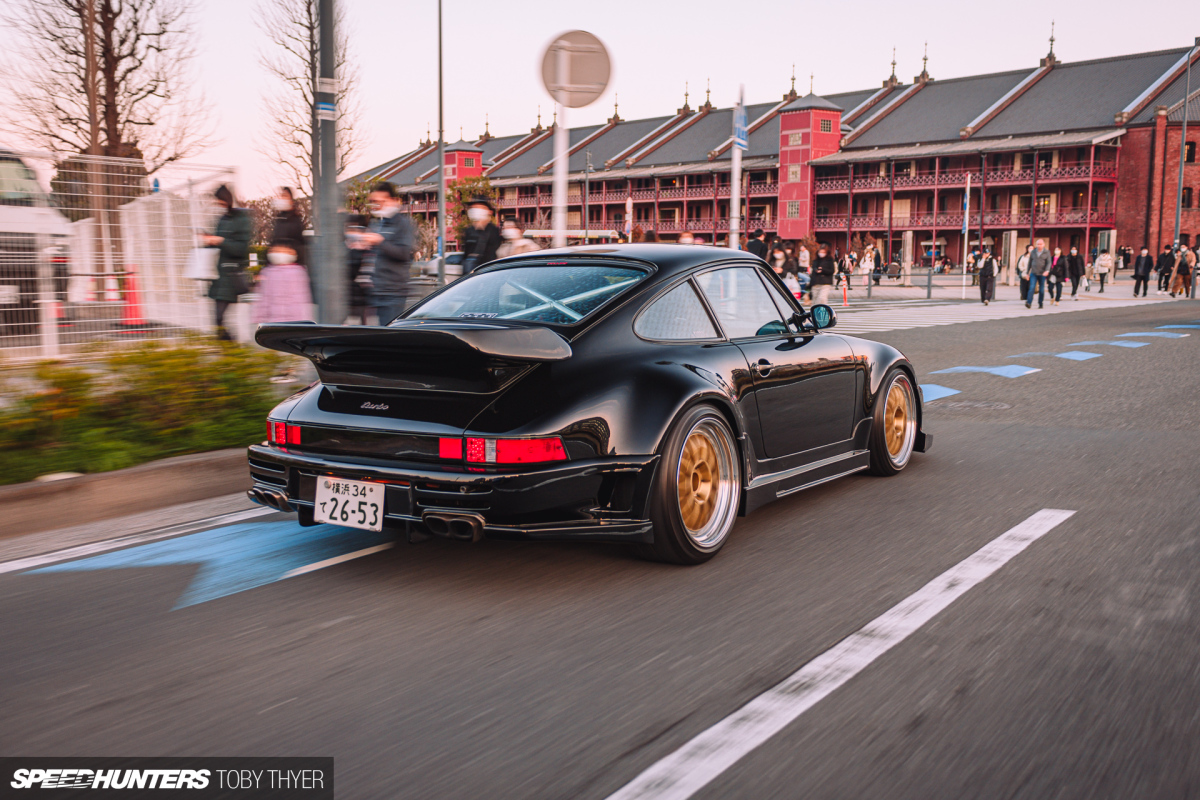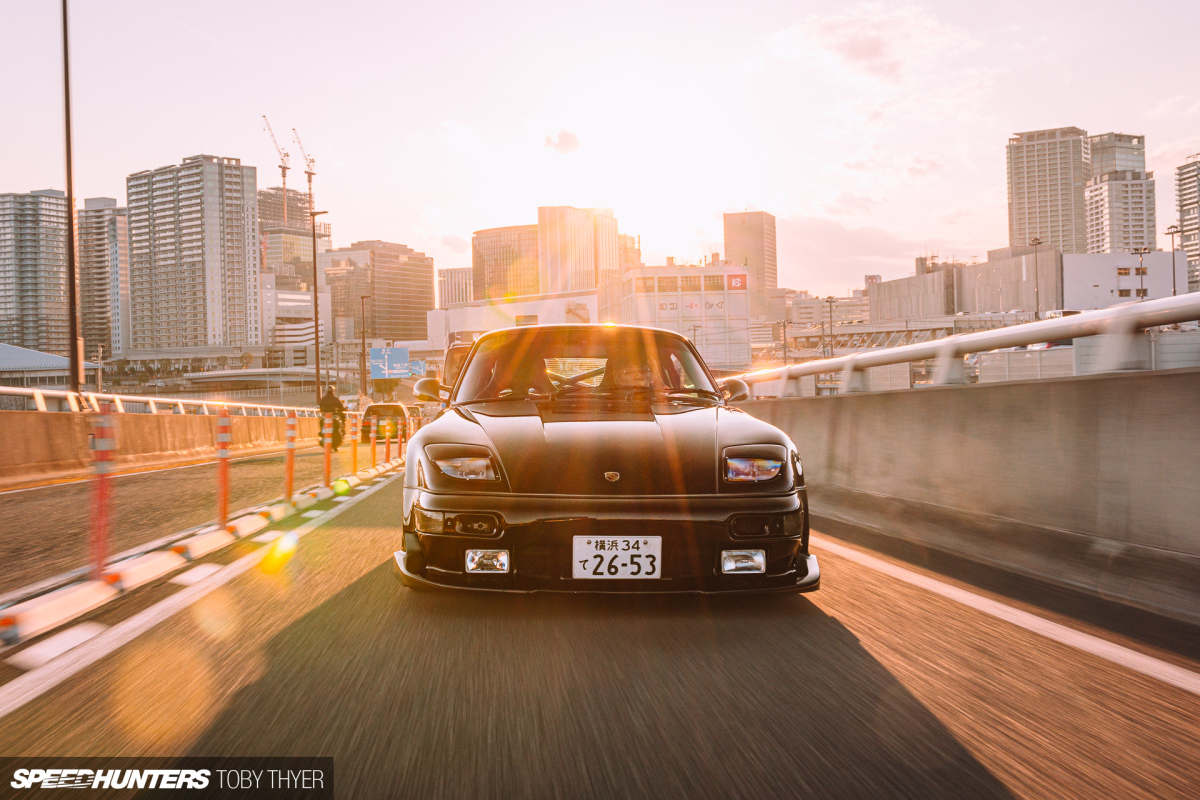 While Osamu-san's mind was awash with gasoline and melted rubber, he remembered back to his childhood dream and realised that what he really needed in his life was not a fast Japanese car, but a Porsche. Specifically a 930 Turbo, aka the original Widowmaker. 
Osamu-san cashed in all his assets and abstained from driving for three years until he had enough to buy the 1985 Turbo you're looking at now.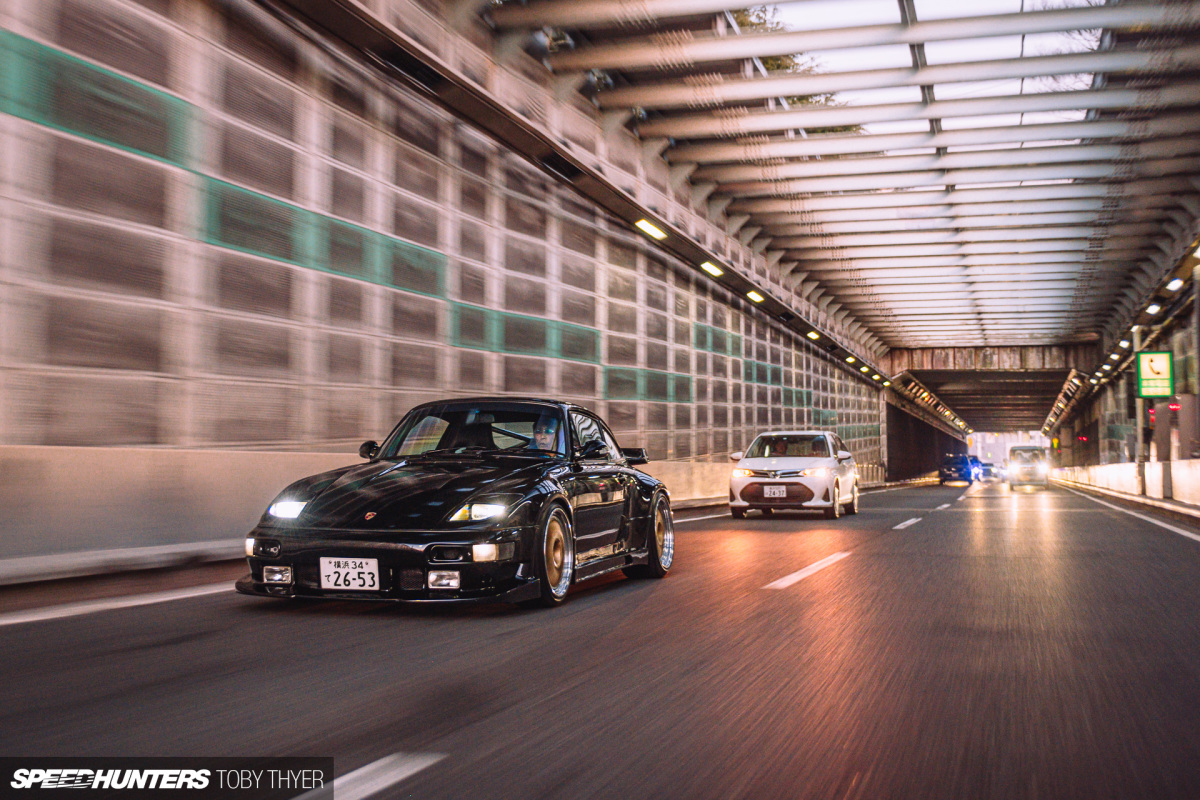 Having lusted after the car for a decade, naturally Osamu-san was instantly thrilled to be driving a 930 around Tokyo. But, as with any new toy, he soon became bored with it. Not in the sense that he fell out of love with the car, but that he quickly realised that the ageing Porsche's power delivery and handling characteristics were not as his teenage self had imagined.
Of course, you can't get a true sense of a car's capabilities just pottering around city streets, especially not the densely populated Tokyo ones. For that, you need somewhere to really push a car to its limit at full speed. If only there was a place in Japan to pursue such testing, albeit unofficially.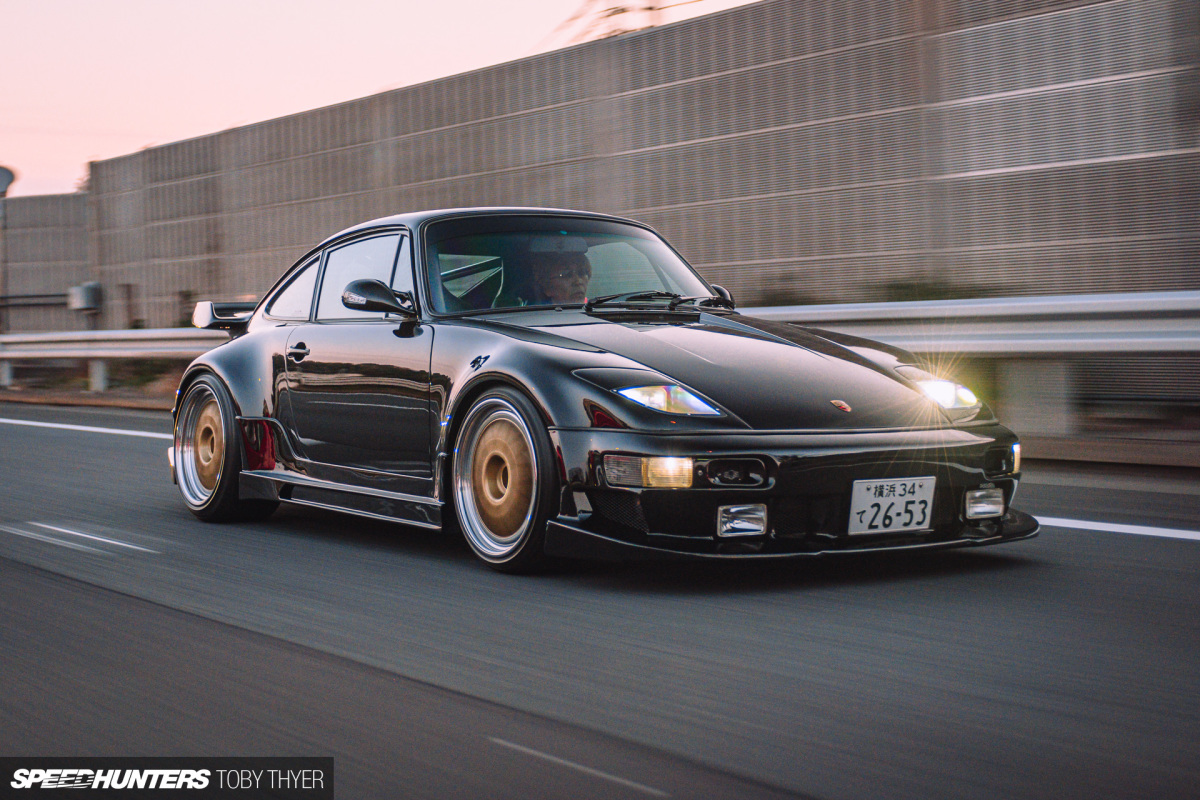 Luckily, there is. It's an elevated stretch of highway running along the Tokyo Bay called the Wangan. Maybe you've heard of it?
The birthplace of Japan's night racers and the setting of the notorious manga Wangan Midnight, these smooth stretches of bitumen were the perfect place to test and tune the 930 Turbo to its peak capabilities.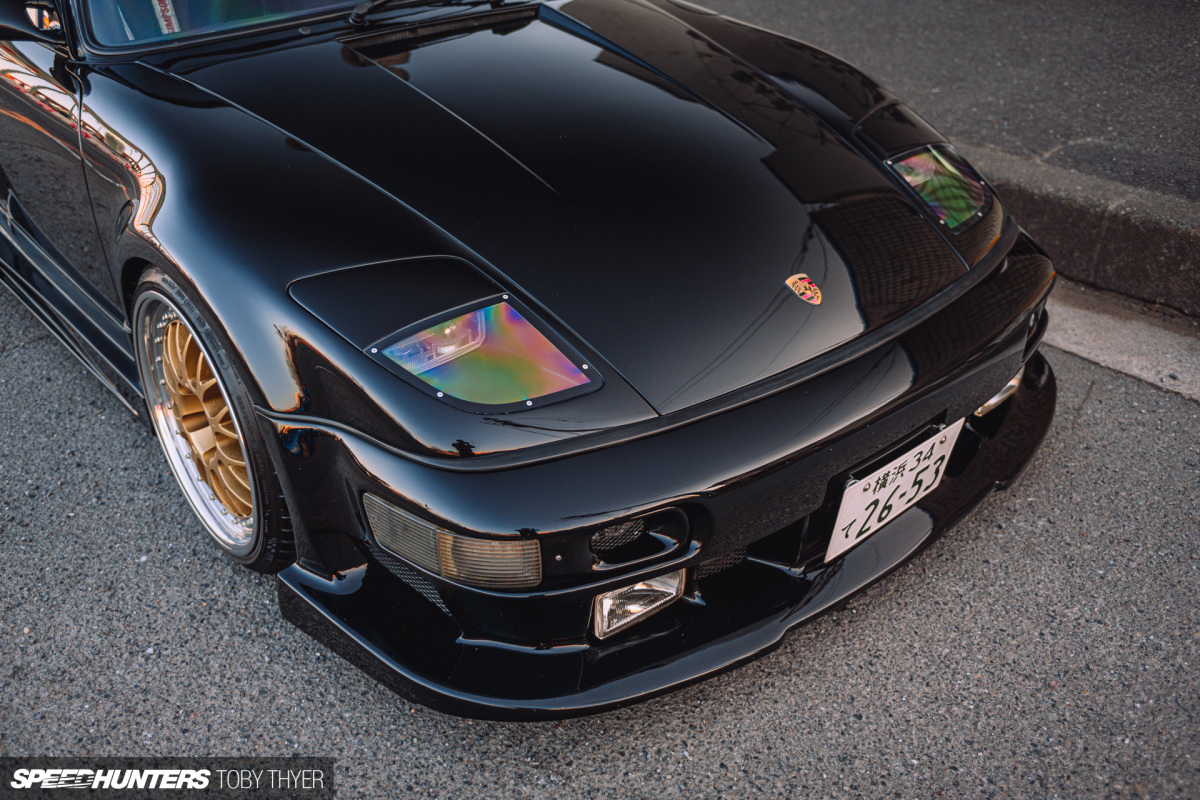 Anyone looking at the front end of a stock 930 can see it's not the most aerodynamic aspect of the car, which is why, with inspiration from the 935, Osamu-san ordered a flachbau front end directly from the Porsche factory in Germany.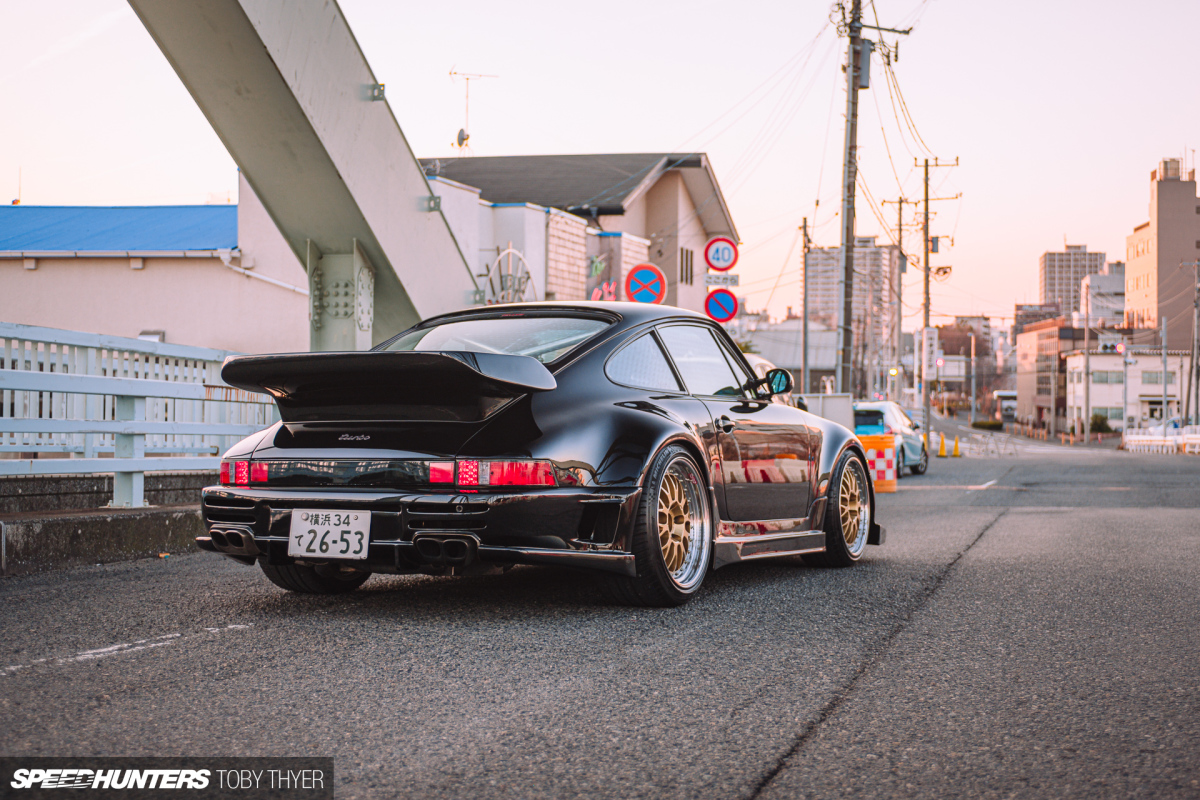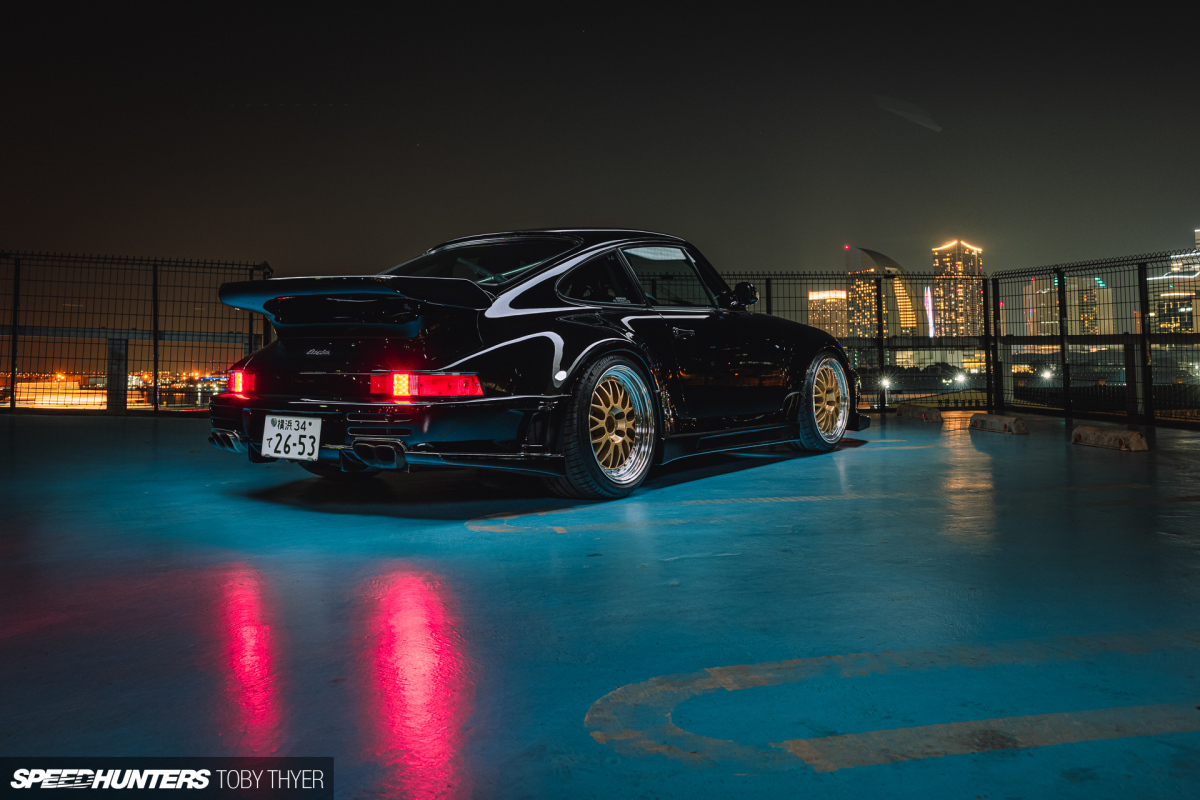 The facelift work was carried out by none other than Tetsuro Yamazaki, the man behind RWB's tuning shop. Back then, Yamazaki-san had his own company and was tasked with the job of fitting and modifying the slant nose front end, modifying the front and rear bumpers, extending the Turbo rear wing, and fitting RWB side skirts. Those with an eye for detail might have spotted the BMW M3 mirrors, too.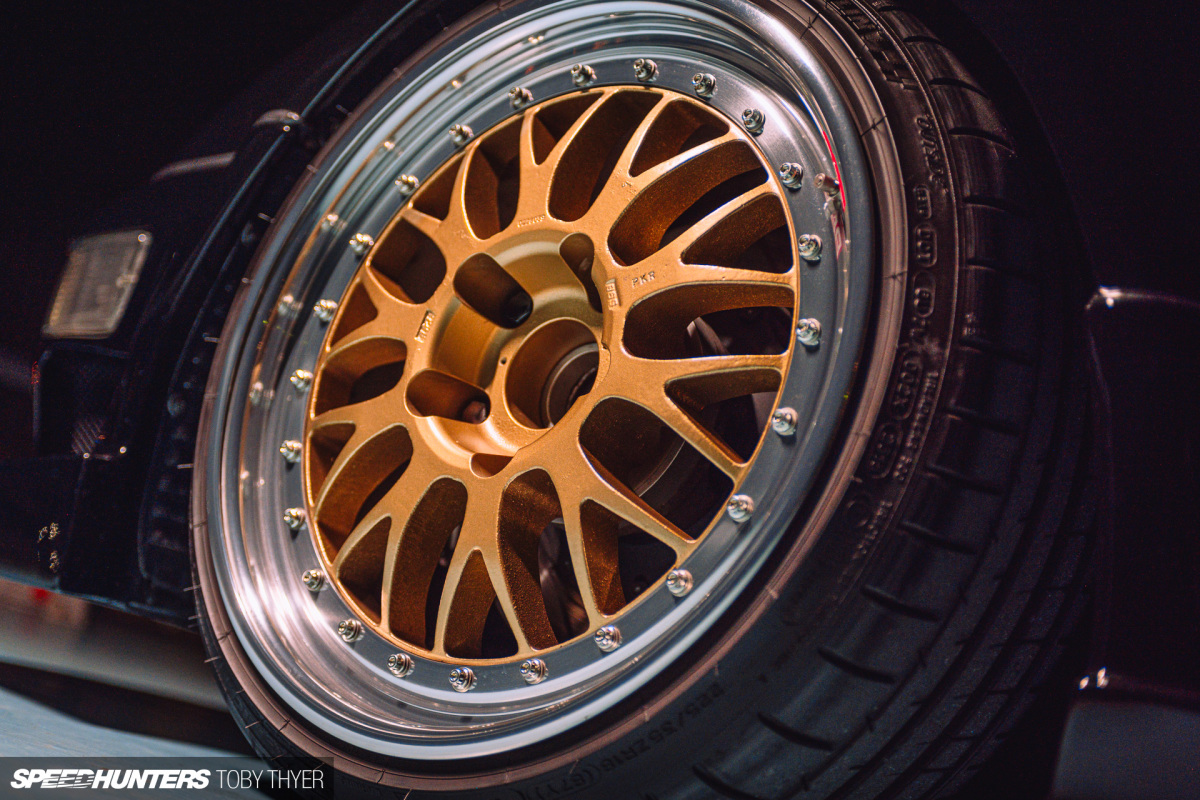 The whole look is brought together with a set of gold-centred BBS Race magnesium wheels – 18×9-inch up front and 18×10-inch out back – wrapped up in Michelin Pilot Sport 4 tyres, 225/35R18 and 265/35R18 respectively.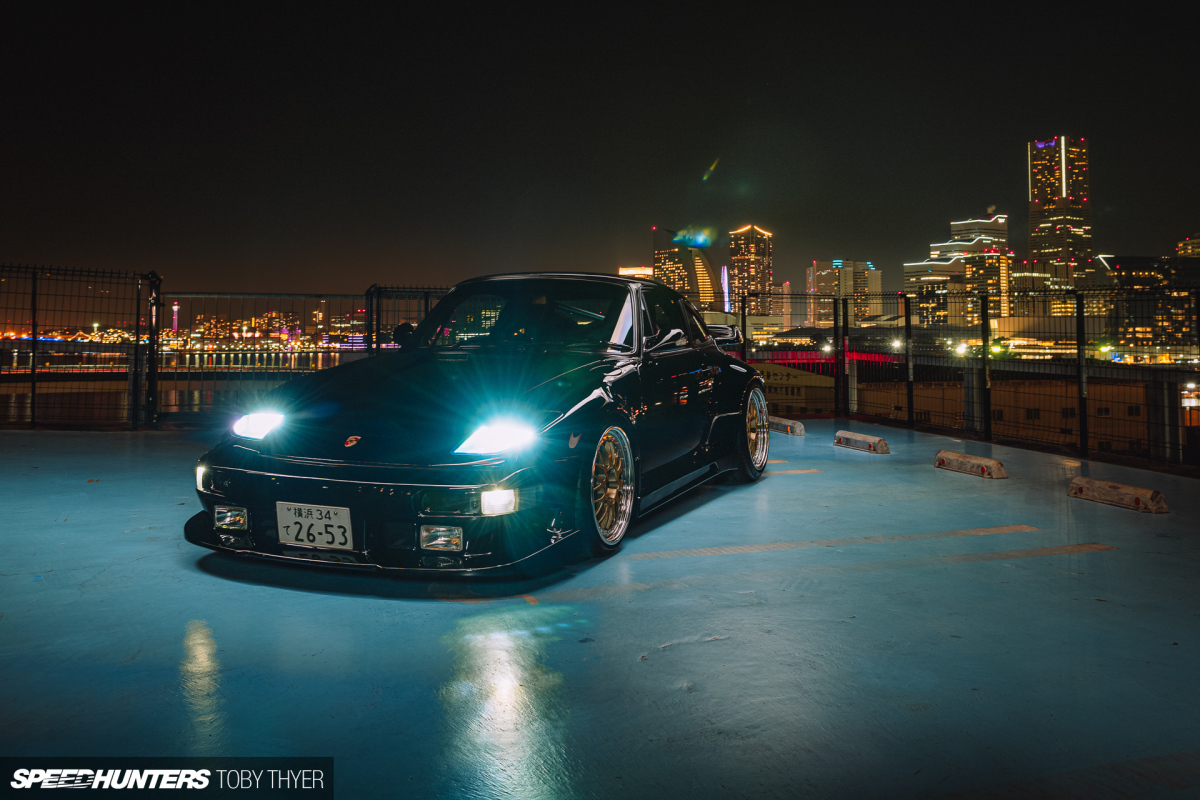 Although it used new turbocharging technology derived from the 917 race car, the 930 Turbo's turbocharger system was far from refined. It was, of course, a homologation model first and foremost, so delivered more of an idea rather than being a useable-to-the-limit consumer car. But although sluggish by modern performance car standards, that unpredictability also delivered excitement and anticipation to the driver. Especially if you were a yuppie from London.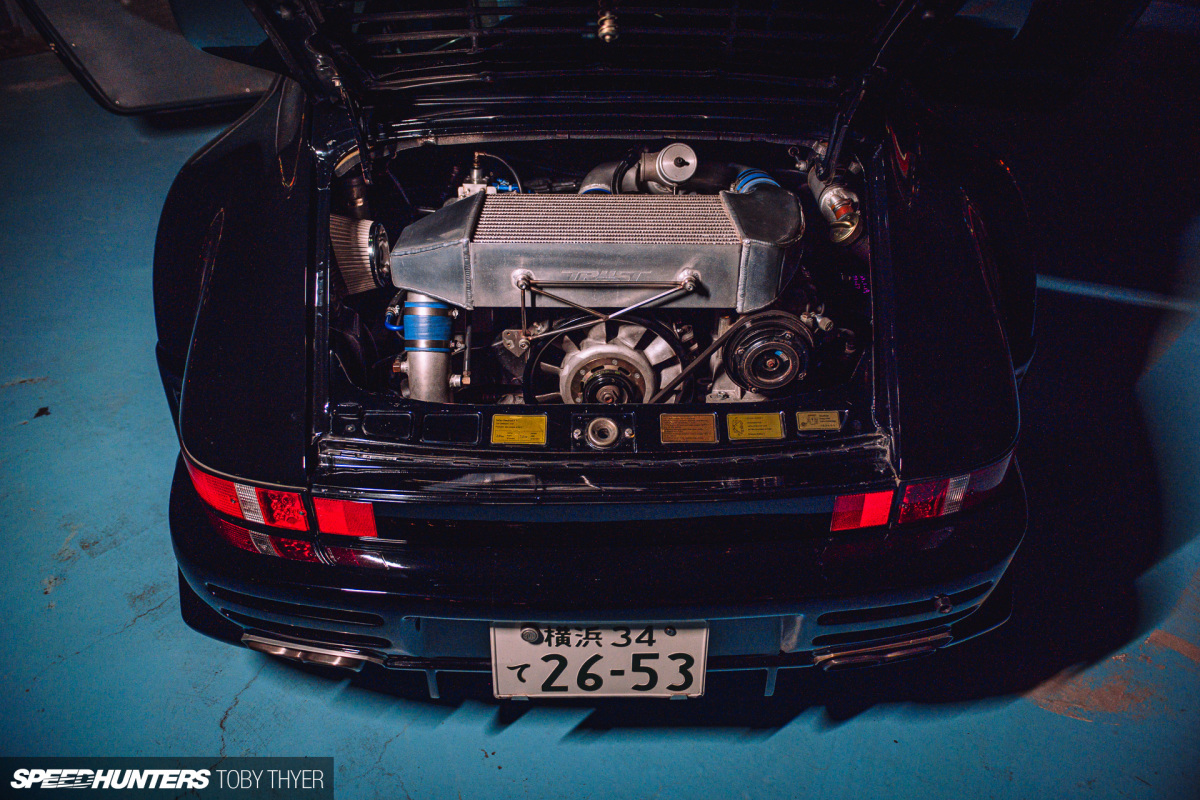 Today, thanks to a rebuilt engine and the miracle of modern tuning, Osamu-san's 930 delivers a smooth acceleration – with minimal lag – but with almost double the power output of the original car. The relative small size of the K27.2 turbo from a 964 C2 Turbo provides improved midrange response for everyday driving.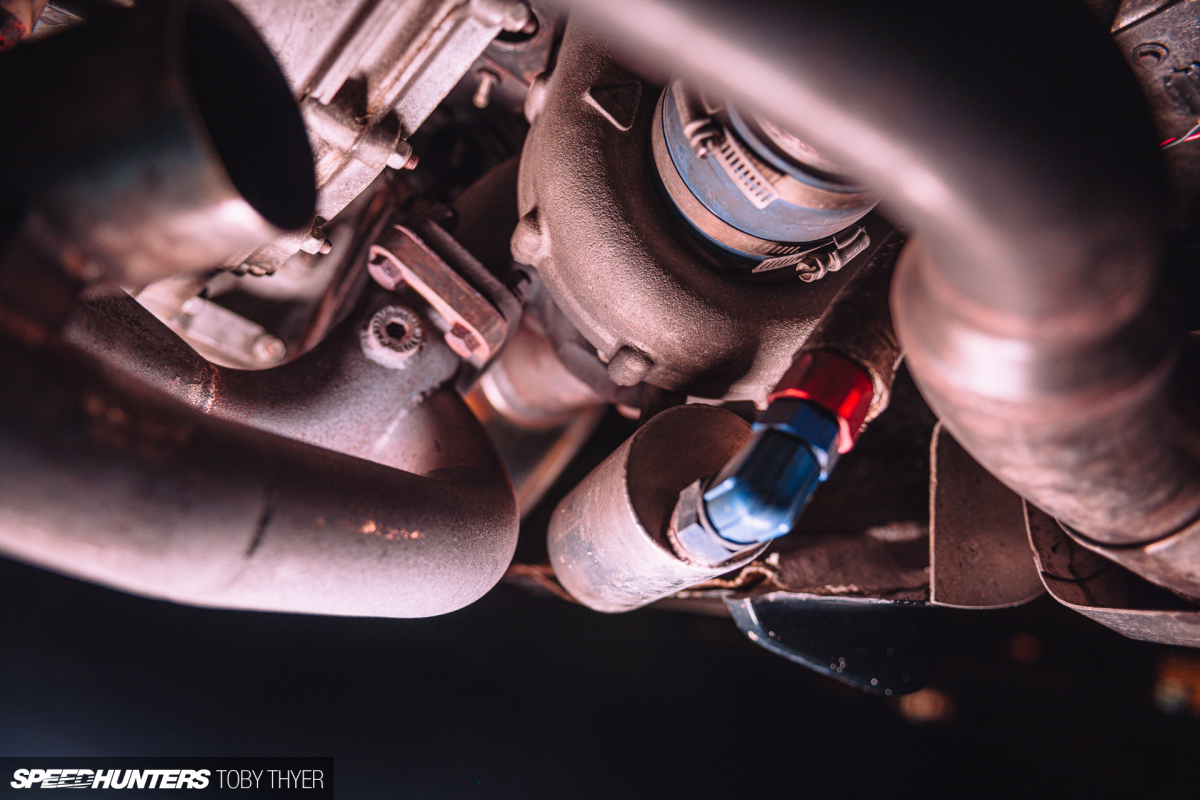 Things get interesting the further you crawl into the tight engine bay, obscured almost entirely by the custom Trust-cored top-mounted intercooler. As we dig around, it becomes apparent that, after 30 years of partnership with a Japanese guy, the German 930 has inherited a few quirks from its adopted home, many from the Nissan parts bin.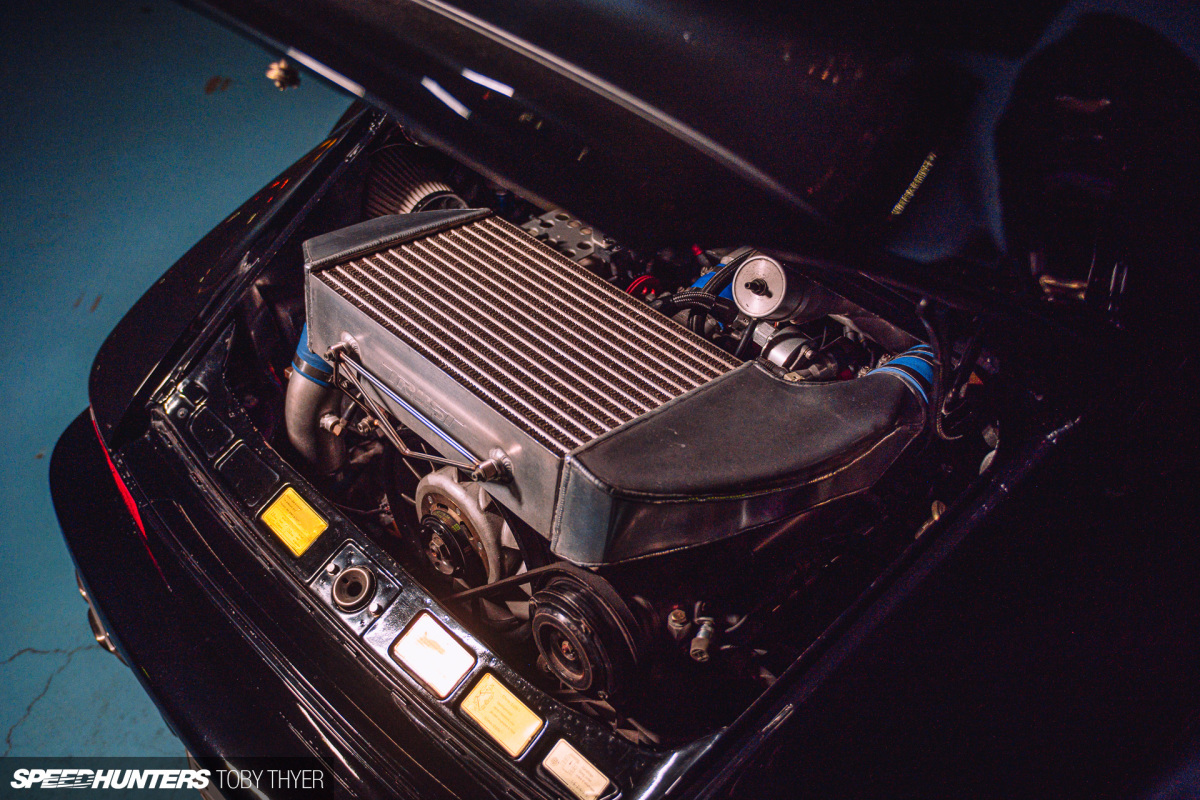 All told, Osamu-san says the MoTeC M4-managed 3.3L flat six, now with 1.6kg (23.5psi) of boost running through its veins, outputs 555PS and 75kg/m torque – plenty for a rear-engined, rear-wheel drive chassis that doesn't weigh a whole lot.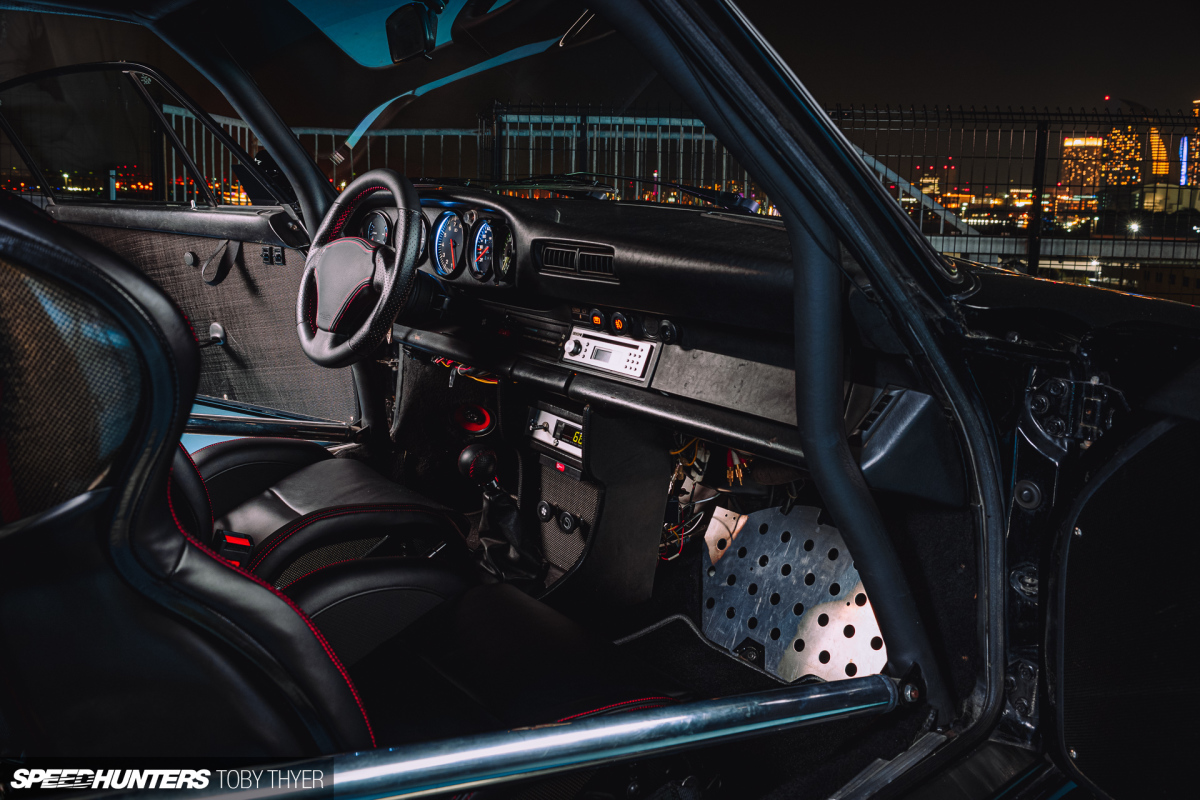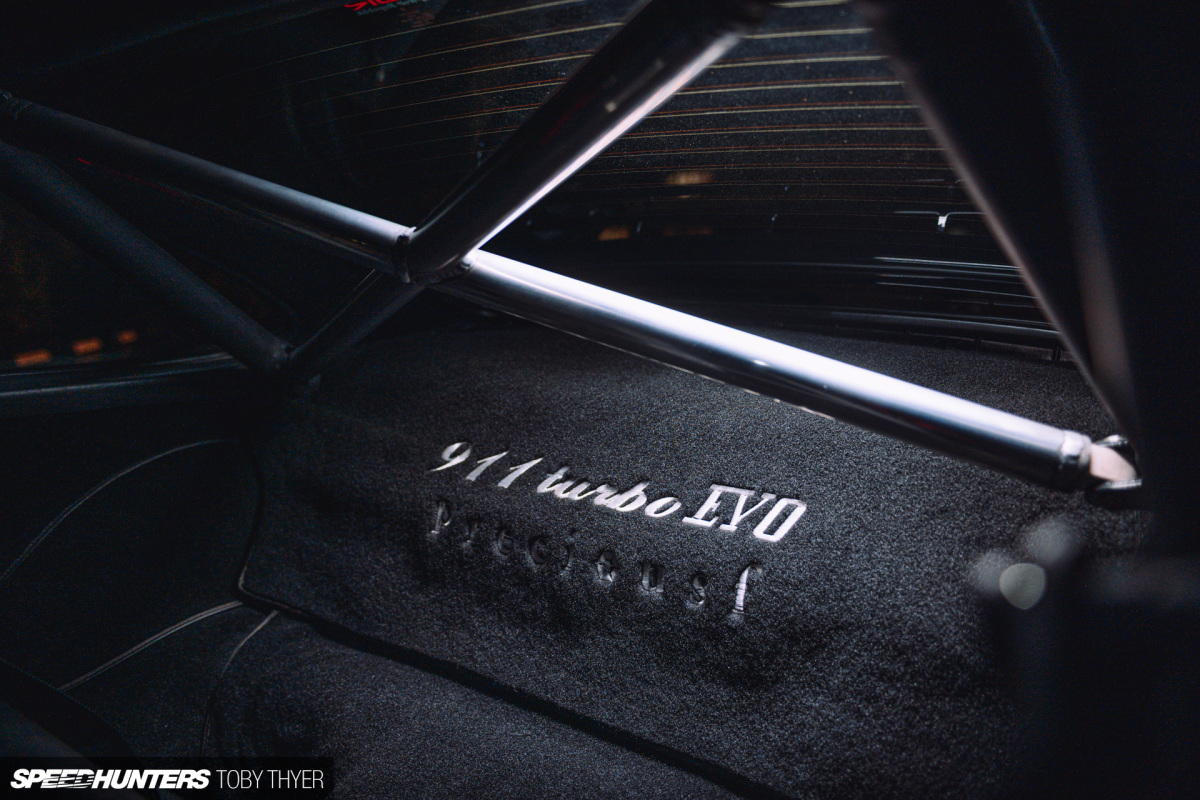 A metal fabricator by trade, some of Osamu-san's own handiwork can be found around the 930. The exhaust system after the B&B headers is one such piece, as is the roll cage inside the car.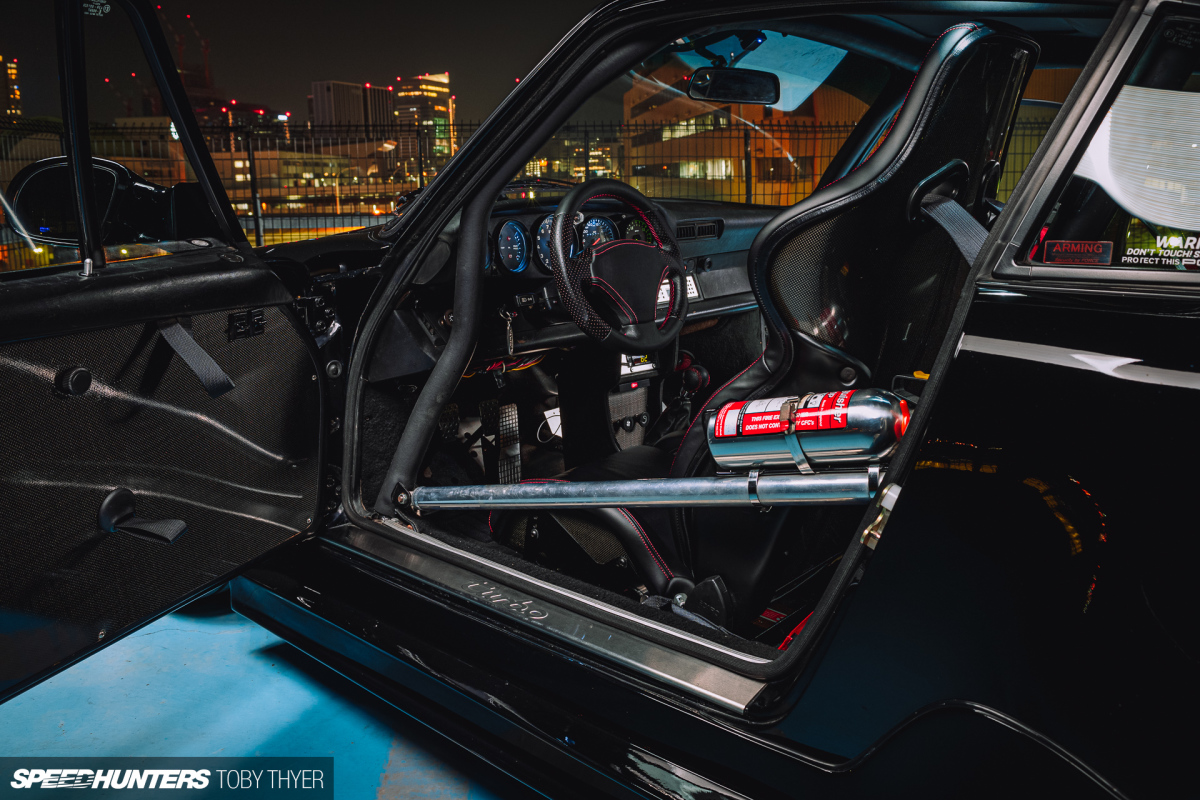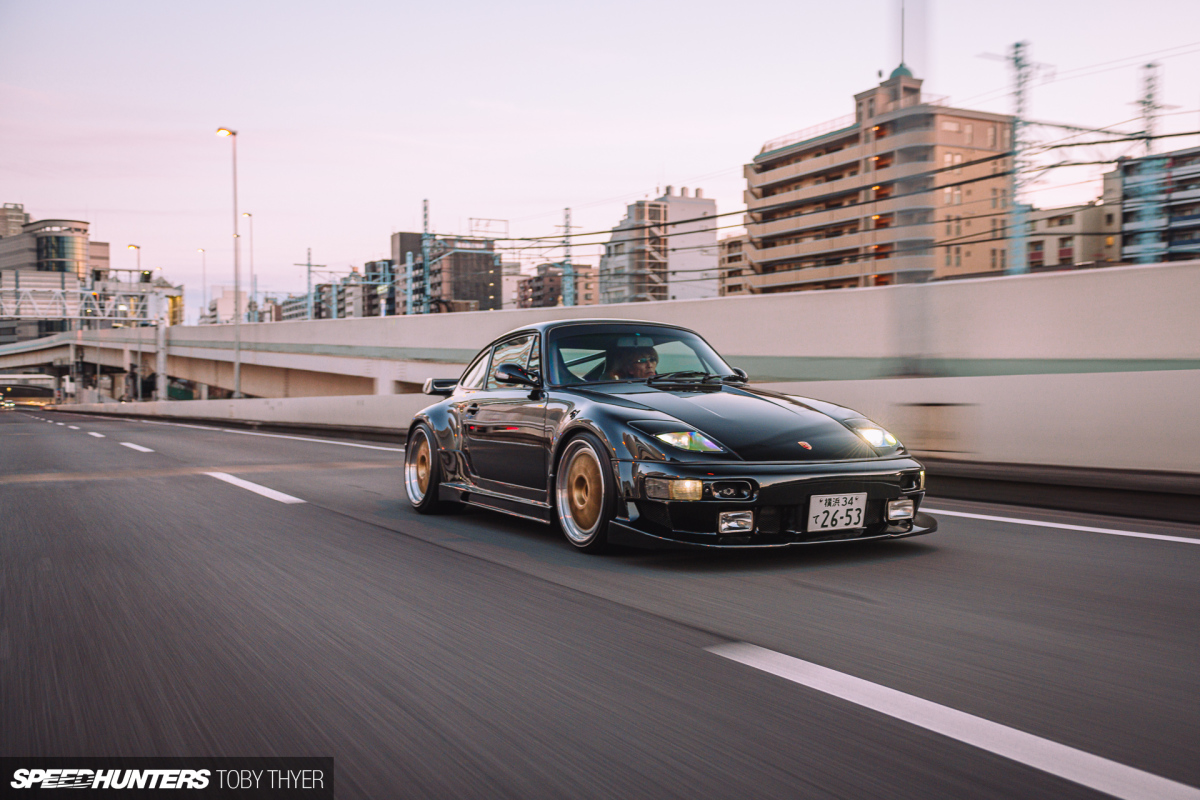 Helping get all the power to the ground efficiently is SPEC clutch, while roadholding is improved through RSR-type coilovers and stopping via a serious brake setup featuring Ferrari F50 front callipers and Porsche 928 S4 rear callipers.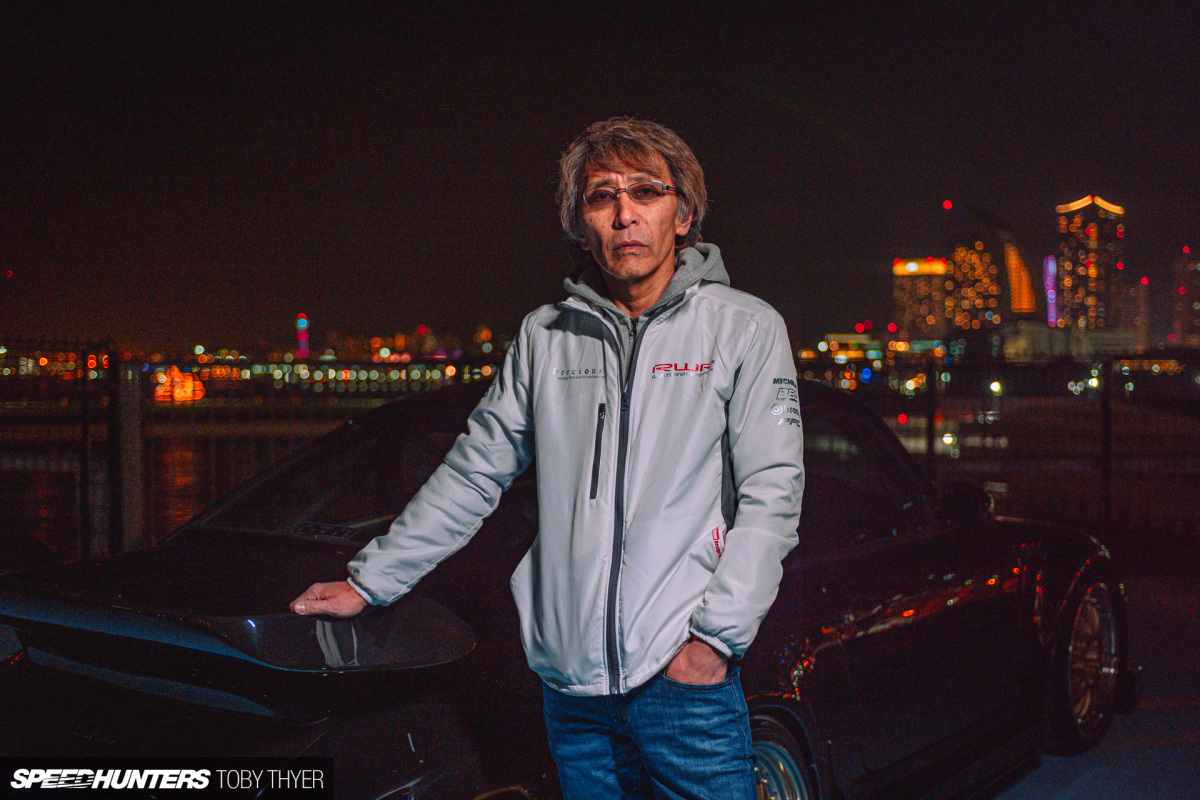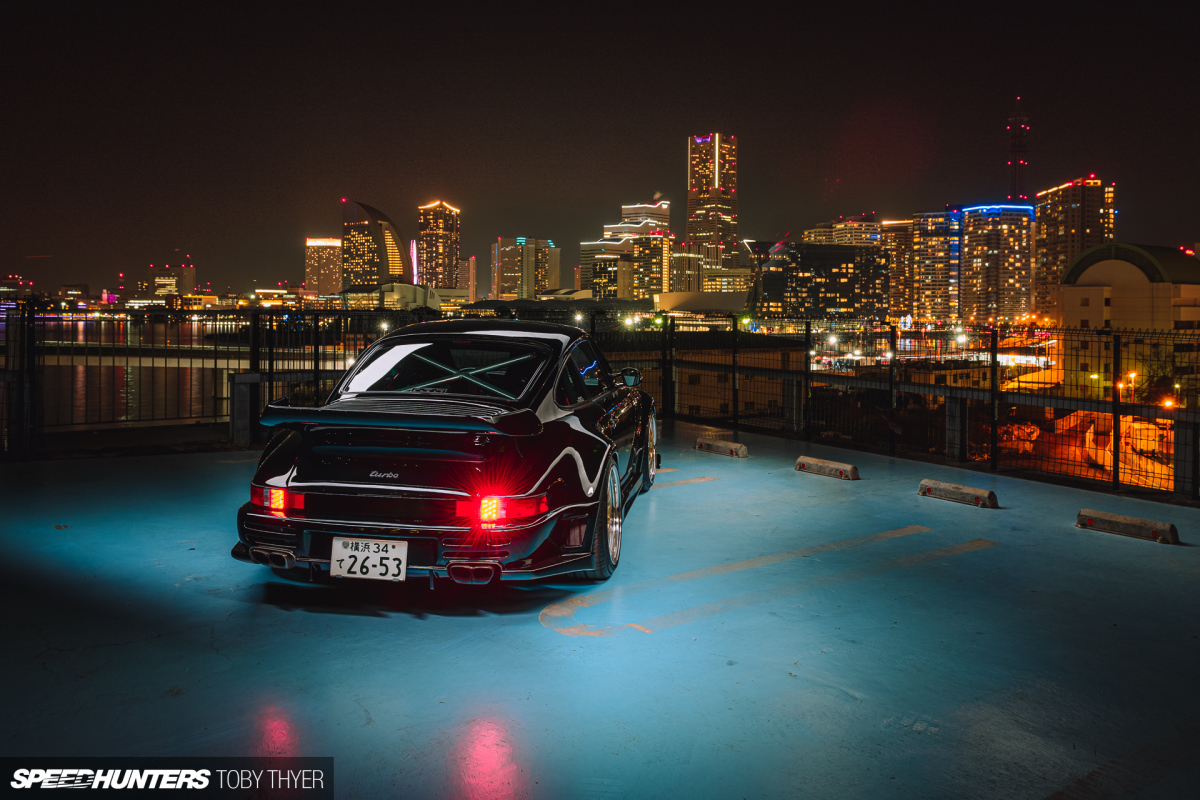 Forty-eight years after its initial release to the world, the 930 Turbo remains the most important road-going Porsche ever made. It wasn't perfect, but thankfully after decades of getting to know its foibles, people like Osamu-san are taming the original Widowmaker into cars that are inching closer and closer to perfection.
Toby Thyer
Instagram _tobinsta_
tobythyer.co.uk
Osamu Ebizuka's 1985 Porsche 911 Turbo (930)
Engine:
Porsche 3.3L flat-six, blueprinted crankshaft, secret camshaft spec, intake/exhaust porting, high-rate valve springs, Nissan RB25DET throttle body, K27.2 turbocharger from 964 C2, Blitz SUS Power air filter, B&B headers, HKS external wastegate, custom Trust intercooler, Trust blow-off valve, custom intake, custom exhaust, Nissan ignition coils, SARD fuel pressure regulator, MoTeC M4 engine management system, 964 C2 oil cooler
Driveline:
Factory gearbox, SPEC Stage 3 clutch
Suspension & Brakes:
RSR type coilovers, Ferrari F50 front callipers, Porsche 928 S4 rear callipers
Wheels & Tires:
BBS Race magnesium wheels – 18×9-inch front, 18×10-inch rear,  Michelin Pilot Sport 4 tyres – 225/35R18 front, 265/35R18 rear
Exterior:
OEM Porsche flachbau, modified front bumper with lip spoiler, modified rear bumper, RWB side skirts, custom Turbo long tail wing, BMW M3 mirrors, LED lights
Interior:
Custom roll cage, Recaro SP-X seats, Simpson harness belts, HKS VVC boost controller, Denon audio