The Ambani family is known to be the wealthiest family in the country, and they also possess an impressive collection of expensive cars and SUVs stored in their garage. Their collection is so vast that it is rumored that Antilia has six floors dedicated solely to car parking, which can accommodate up to 168 vehicles. Often, we have seen the Ambani family driving their luxurious and exotic cars on the roads, usually with a convoy of security vehicles.
Recently, Carcrazy.india shared a set of images on their Instagram profile that showed something different from what we have seen so far. The images captured Ambani's Rolls Royce Ghost filling air at a petrol station in Mumbai. The pictures garnered over 7,000 likes, and people were quick to comment on them. Many were surprised to see a car from the Ambani garage at a petrol station, and some of the comments were hilarious.
Some comments were made in jest, with one person saying, "Reliance petrol station would have filled air for free."(Reliance ke petrol pump par free mein hawa bharke dete), Another person commented, "8 crores ki gaadi mein free hawa aur hum KTM mein nitrogen barate hain" (They are filling free air in a car worth over Rs 8 crore, and we fill Nitrogen in our KTM bikes). Others were under the impression that the Ambanis would have their personal repair shop at Antilia and were surprised to see them filling air from an HP petrol station instead of a Reliance one. One person even suggested that they install a tyre inflation unit at home to check tyre pressure on all their vehicles. One of them even commented that it is "Good to Know that 4 crore car and Rs 10 lakh car run on the same air."
Also read: 10 DC Design cars & how they look in the REAL world: Maruti Swift to Mahindra XUV500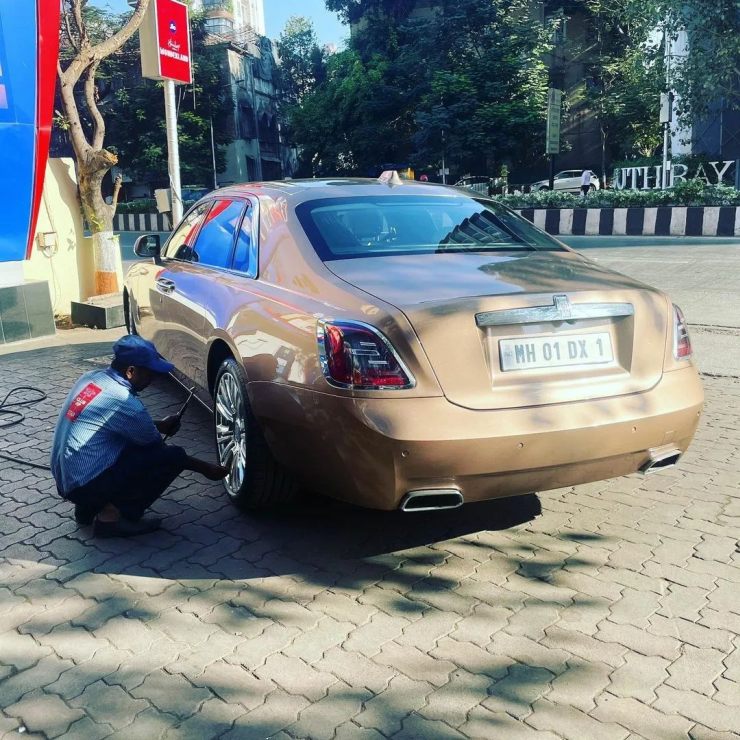 Most people who commented were taken aback to see a car from the Ambani garage at a petrol station, let alone not a Reliance one. The Rolls Royce Ghost is only one of the many Rolls Royce cars stored in Jio Garage. They also own at least four Rolls Royce Cullinan luxury SUVs in their garage. We also came across a video online where we got to see some of the cars parked inside Antilia. The video is a few years old, and since then, the Ambanis have bought many more cars. In the old video that is circulating online, we can see cars like the Bentley Bentayga, Mercedes-Benz E-Class, Mercedes-AMG G63, white-colored Bentley Mulsanne, a Land Rover Range Rover, a Rolls Royce Phantom Drophead Coupe, Porsche Cayenne, and many more SUVs and sedans.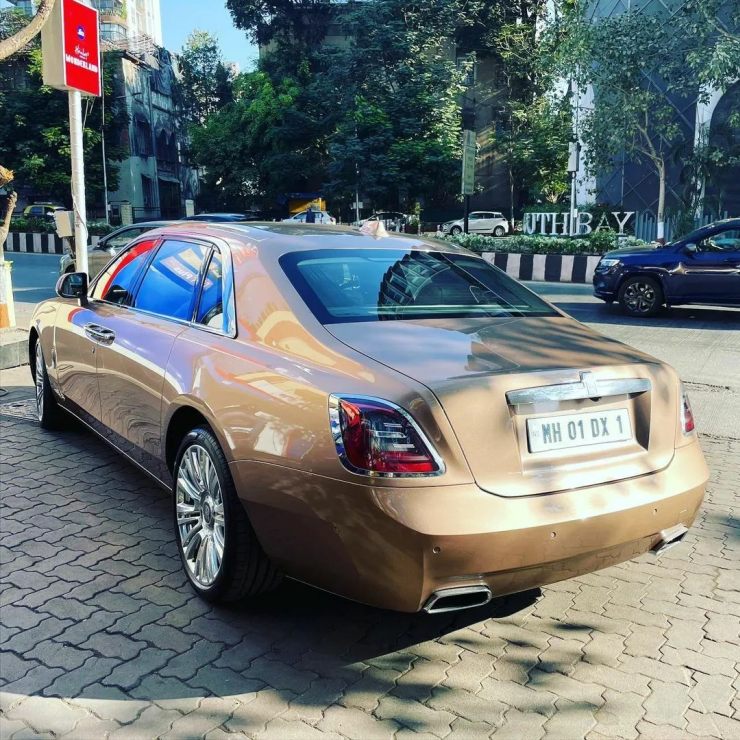 Other than these cars, the Ambanis have Rolls Royce Phantom Series VIII, Tesla Model S 100D, Lamborghini Urus, Bentley Bentayga W12, Ferrari SF90 Stradale, two current generation Range Rover SUVs, and so on. Mukesh Ambani always travels in a bulletproof vehicle due to security reasons. He uses a Mercedes-Benz S600 Guard. It is different from the regular S-Class and costs around Rs 12 crore. It comes with VR10-level protection, making it the first civilian vehicle in the world to get this certification. The car can withstand steel core bullets fired directly at the car and even 15 kg of TNT blast from a distance of 2 meters! It comes with a long list of features, including a reinforced base structure and a special underbody armor with polycarbonate-coated windows.
Also read: Upcoming 2022 Maruti Suzuki Vitara Brezza rendered