While casually scrolling Instagram this past weekend, I came across the VolksWorld Show happening at Sandown Park in Surrey. Shortly after Google-ing the distance, I hopped in the car and went in search of inspiration for my own 1957 VW 'Oval Window' Beetle drag car project.
Amidst the beautifully restored, immaculately presented show cars, I found the Outlaw Flat Four Drag Racing Club display. It was just what I needed.
The Outlaws describe themselves as "a heads-up drag racing club for cars powered by VW flat four engines, capable of running a 12.99 [second] or faster" quarter mile, and that makes for some seriously well-prepared drag Beetles. I was in luck.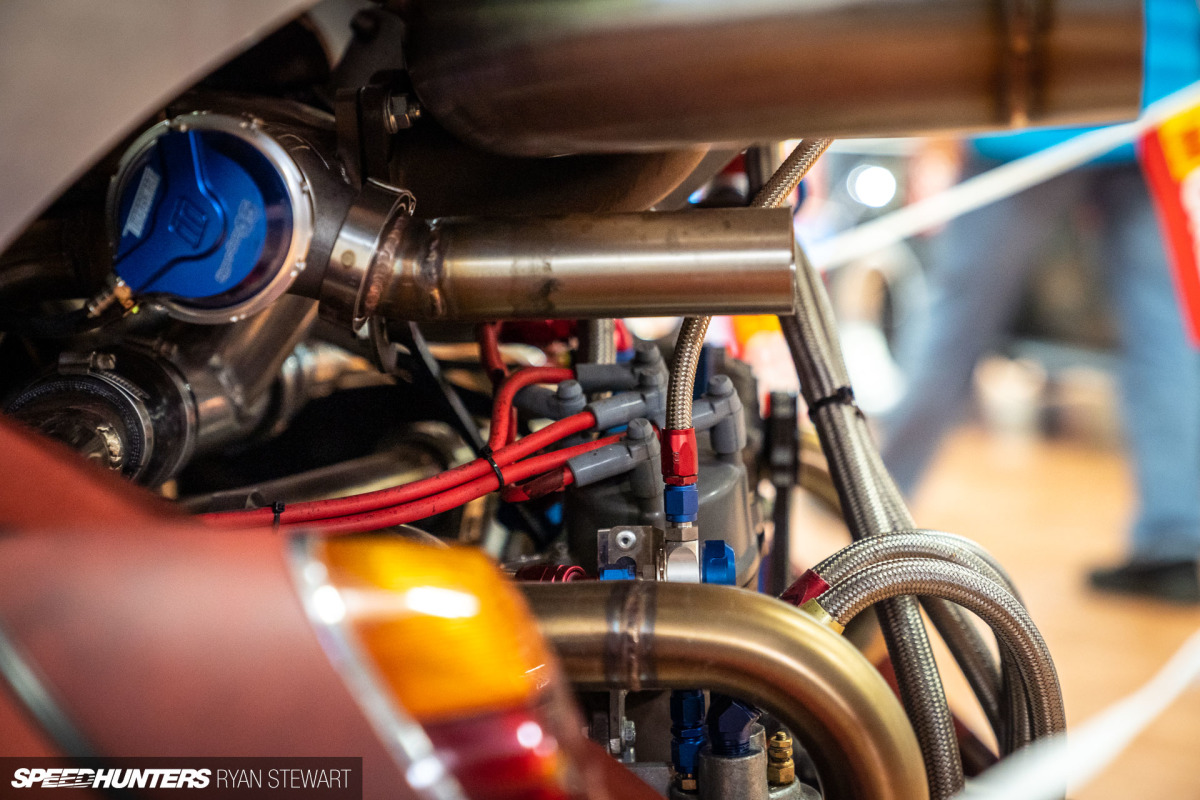 My own car is a California native vehicle and packed a turbocharged flat four during its time in the USA. A bold setup in the home of vintage VW drag racing.
After landing in England, it was sent straight to Intergalactic Speed Shop where it received a full weld-in roll cage – the only welding carried out on the car in 66 years on this planet. Because of this I feel like a bit of a custodian of the chassis, and want to do it justice when it hits the road again.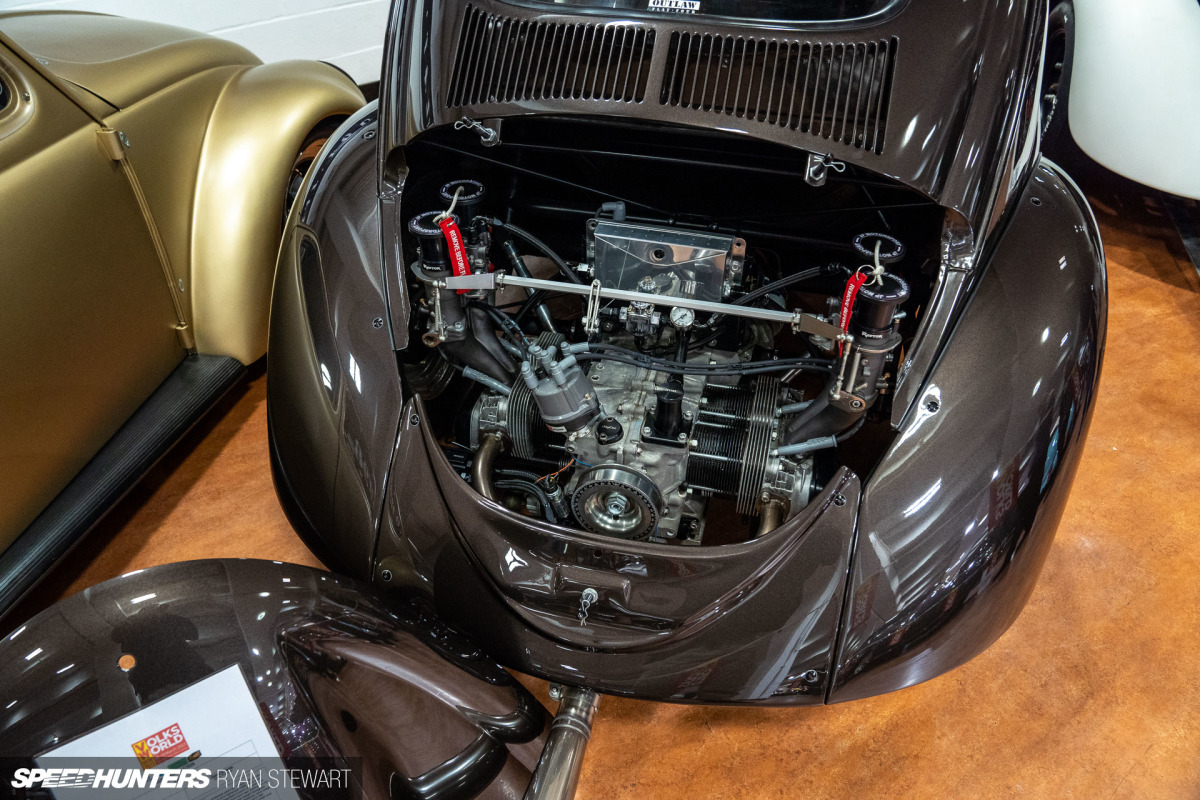 I don't quite have the budget for a fully-built, fire-breathing turbo motor, but I have picked up a fun little 1,776cc engine with twin carbs and performance cylinder heads.
The Flat Four Outlaw stand handily displayed the specification of each car on show, proving that it is possible to get involved without breaking the bank. It's an all-inclusive race series focussed on breaking something else – the 13-second quarter-mile barrier.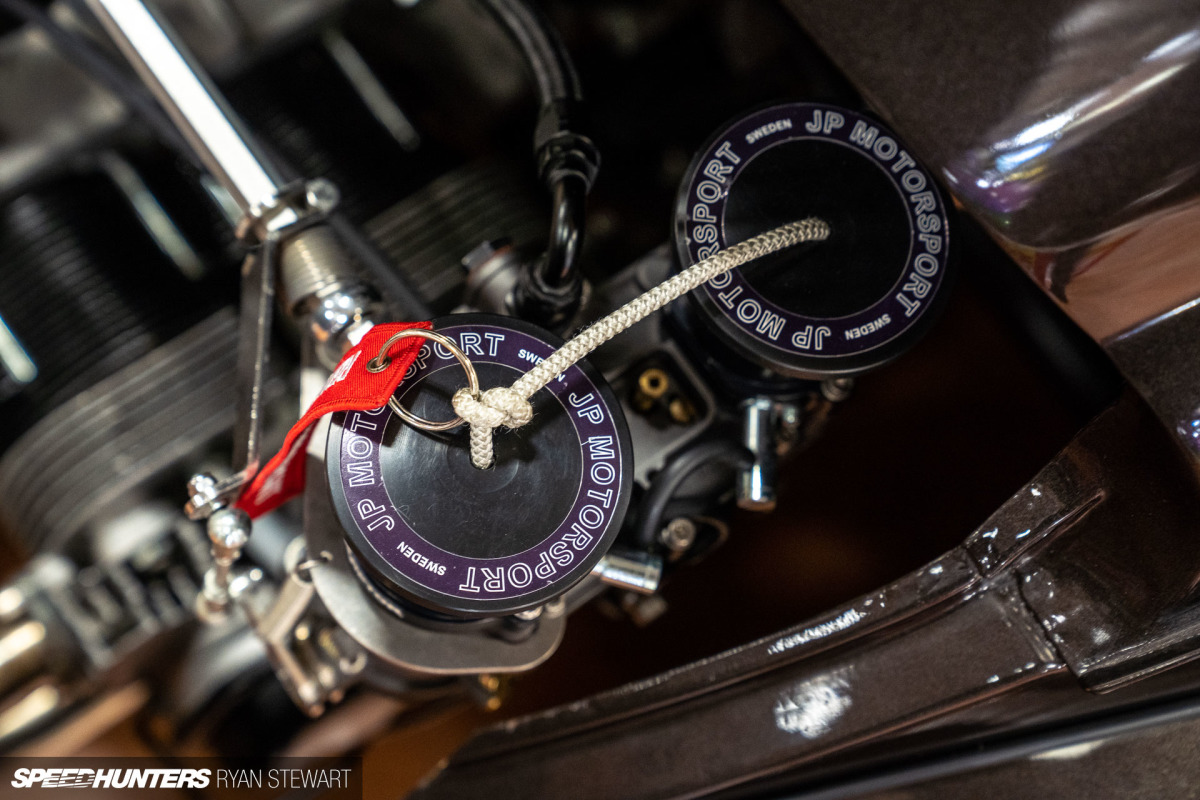 The details on these cars all centre around functionality, but it doesn't make them any less beautiful.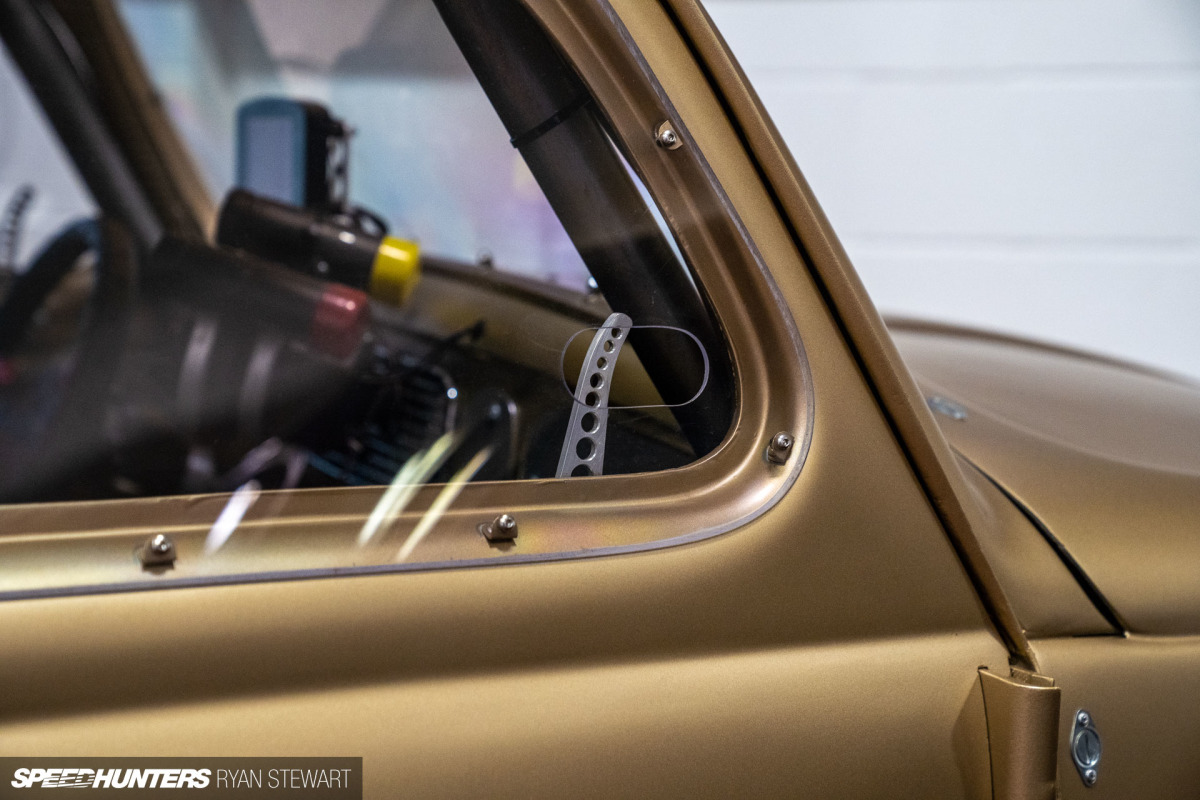 It's refreshing to see how dedicated these guys are to going fast, especially with the two turbocharged cars at the start of the lineup. If you're into this type of VW, you'll already be familiar with James Wooton's all-steel Oval.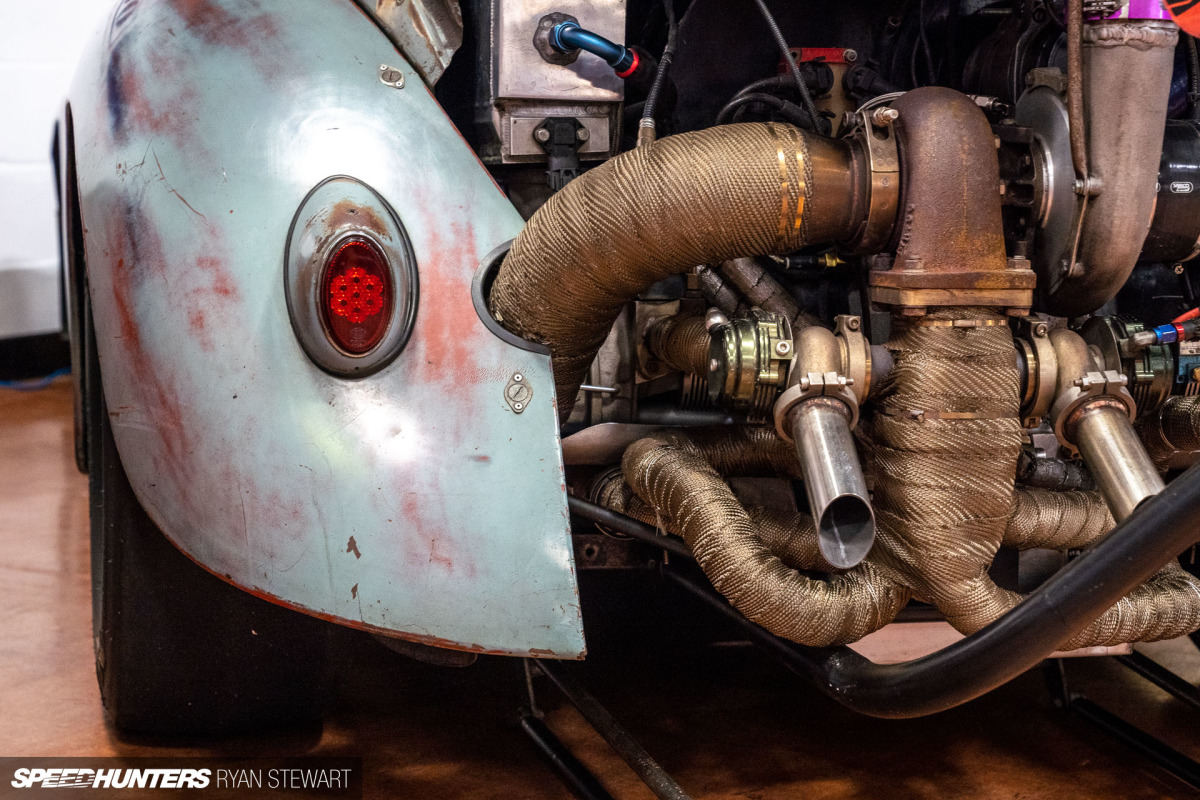 Gulping huge amounts of air through the port on the rear wing, James manages to squeeze 500bhp from the horizontally opposed push rod engine whose basic design was penned over 100 years go. And all without a drop of water in sight. It's mind-boggling when you think about it.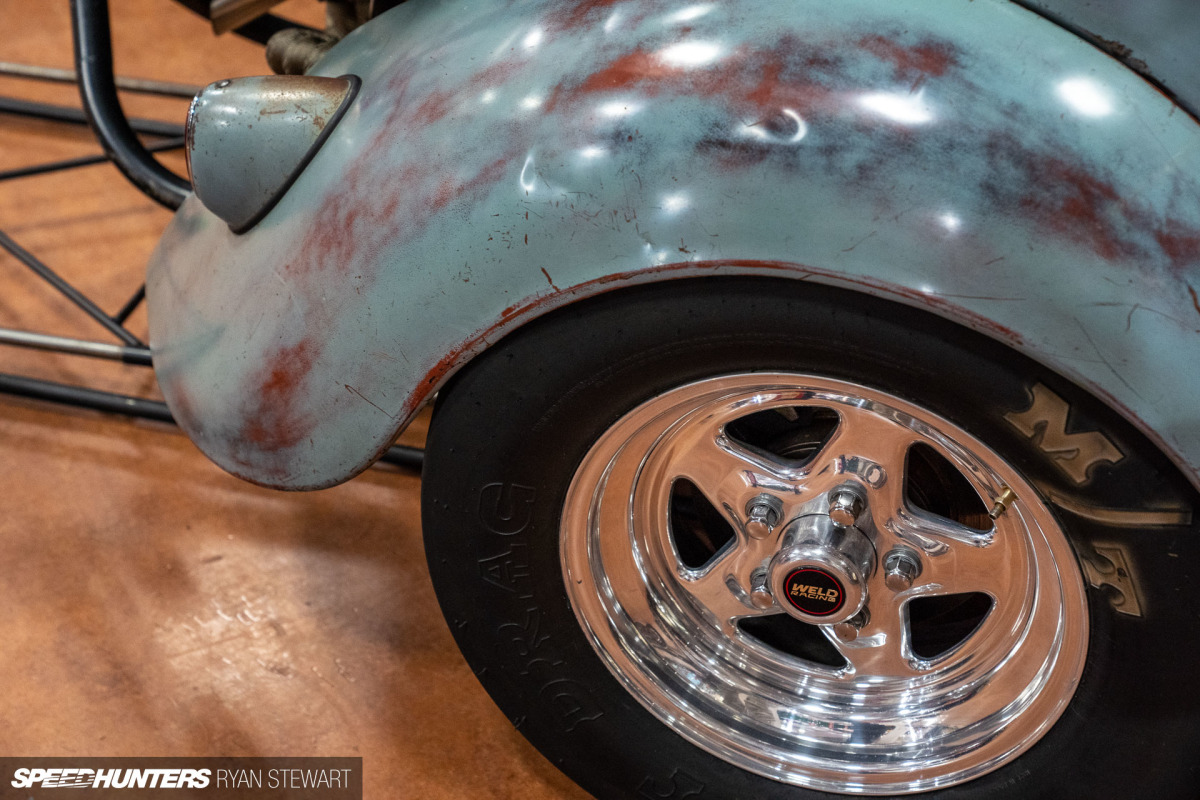 While James runs modern EFI, Darren Sheppard's Social Outcast Beetle keeps it old school with a draw-through-carb turbo setup and a significant roof chop.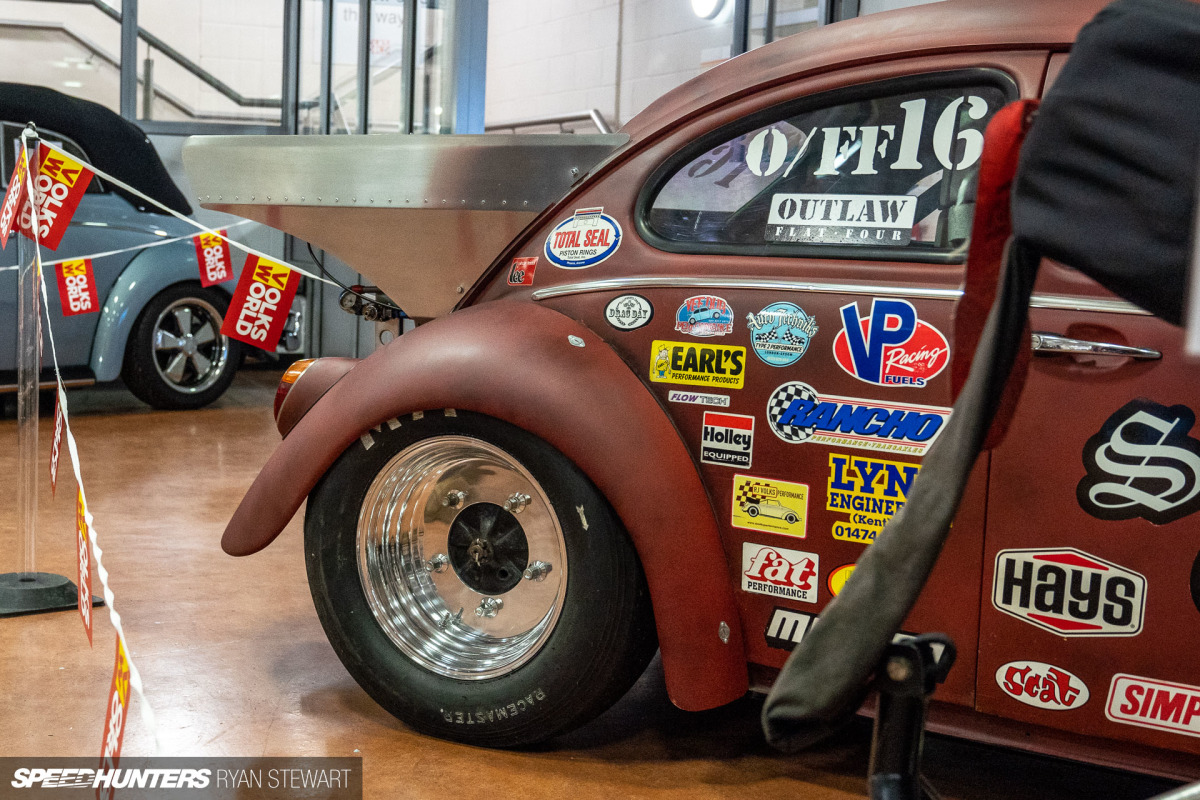 The way it sits is just perfect, and it's not until you see this car next to one with a regular roof that you realise quite how abbreviated it is.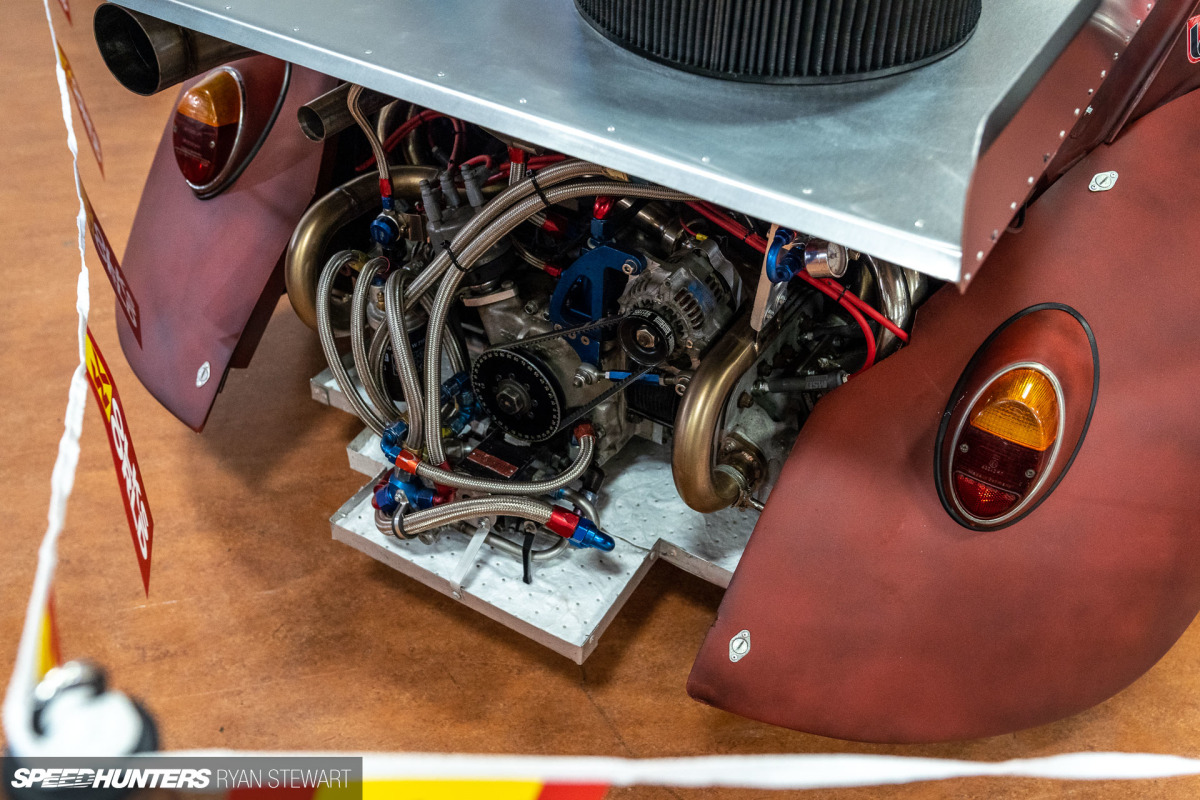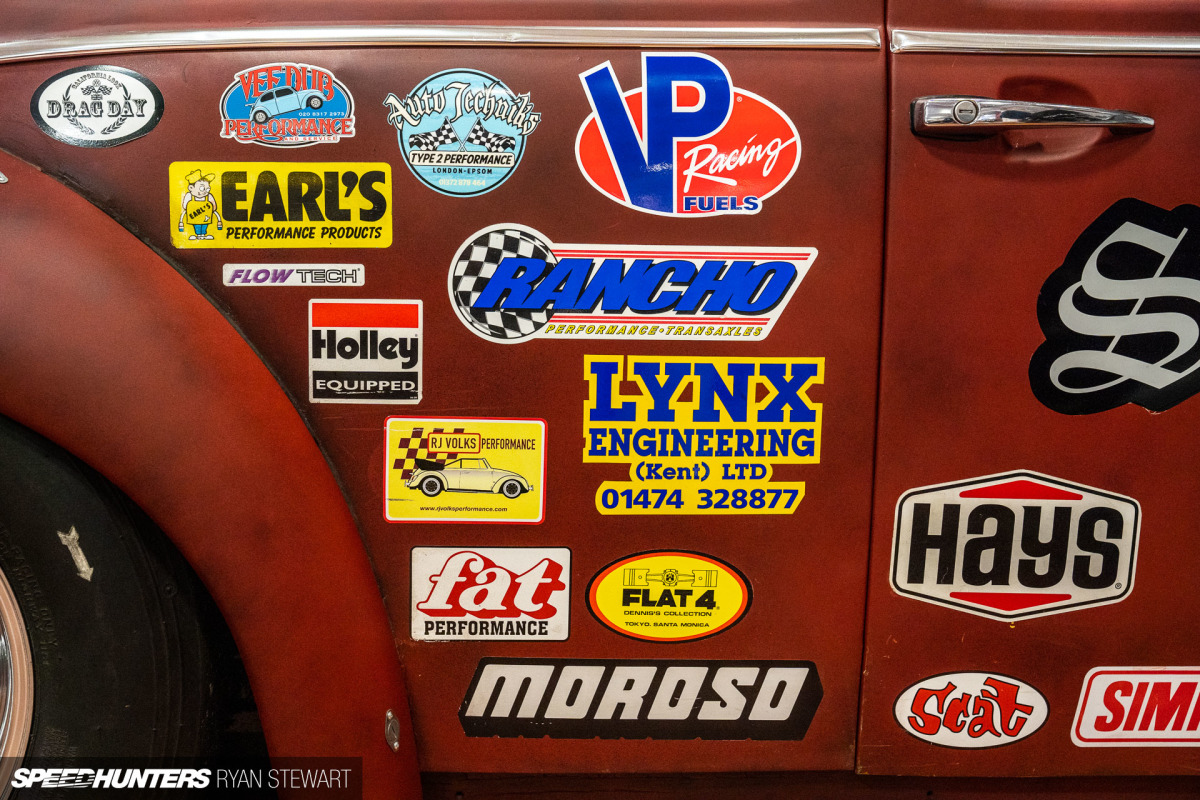 There's nothing better than poring over other people's projects to get your mind straight on your own. Seeing how others solve problems and overcome the challenges you're going to face – or perhaps are facing at the time – allows you to build on their knowledge, or at least interpret it in a new way.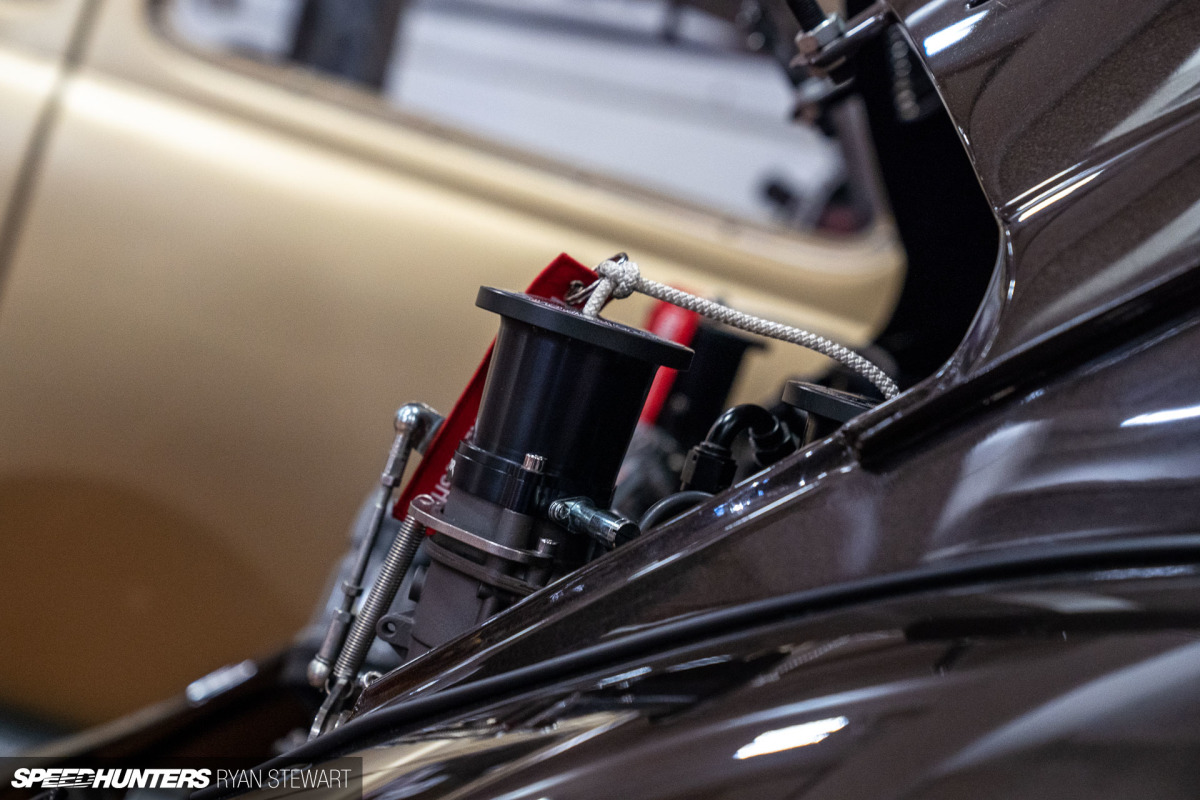 For too long I have been stuck on how to create a removable rear valance for my car. Having it bolt on and off helps speed up the inevitable engine changes, so seeing some working solutions was a big help. Maybe this is what shows are for?
We've got some more stories from VolksWorld Show 2023 coming soon, so look out for those.
Ryan Stewart
Instagram: 7.nth 
ryan@speedhunters.com