Tesla's recent price cuts, which have driven other carmakers to also cut prices, have been marked down by some as just a short term stunt.
But some analysts believe the price cuts are just the beginning of a long term trend as the EV market moves towards maturity. And that's good news for consumers.
The price war between Tesla and BYD has been focused mainly on the China market, but is now starting to be felt elsewhere, with price cuts – albeit smaller – in other markets.
The China price war has already prompted Polestar to slash the asking price for its newly launched Polestar 3 electric SUV, and it has served as a wake up call to legacy giants VW, which now promise that it, too, can deliver low cost EVs in the near future, with its Id.2 and Id.1 concepts, and Toyota, which is rethinking its EV strategy.
Morgan Stanley's head of global auto & shared mobility research, Adam Jonas has recently made the case for why he thinks EV price cuts are a trend and not a fad, noting that Tesla is a "cost-leader" and is "setting the tone" for the price decline trend.
Manufacturing costs are declining rapidly
Although still in its infancy at around 10% of global car sales, the EV manufacturing industry is already seeing huge cost declines as production ramps up to over 10 million units per year.
Morgan Stanley draws comparisons between the battery cost curves with polysilicon and LED cost curves when a production volume is reached whereby it is essentially "commoditised". This is currently happening with battery production where not only is cost of production decreasing but also the cost of capital investment.
In some recent research Morgan Stanley showed that Tesla's investment cost per GWh at its new Nevada factory expansion represents a huge drop in anode production investment cost compared with Korean and Chinese battery manufactures.
Even compared with Tesla's own 2020 costs we see a 50% reduction from $US60 million per GWh to just $US30 million per GWh in 2023.
Industry standardisation will drive economies of scale
Adam Jonas also points out that as it matures the industry will continue to develop standards which will drive further economies of scale. Here too he says that Tesla is setting the pace.
Because of Tesla's narrow product range and very high volume production per model compared legacy auto's traditional approach of offing a wider range at lower volumes, Jonas says Tesla is in prime position to be the standard setter for the industry.
This will be especially true for some of Tesla's recent manufacturing breakthroughs such as the single-body castings which are being made for Model Y and Model 3 using the world's largest casting machines.

The new casting process means that sub-assemblies involving hundreds of welded parts can be replaced with just a handful of large castings. Morgan Stanley's Investor Day preview highlighted the benefits of the Tesla's uni-body castings:
Reduced parts saving 10% mass and increasing vehicle range by 14%
Reduced production area saving 300-1000 robots and 35% of manufacturing floor space. Model Y which currently uses single body casings uses just 30% of the robots used for Model 3.
High productivity and shorter production time. 80-90 seconds to complete a part that would take 1-2 hours with the traditional process.
The huge cost savings that come with this new method make it a complete game-changer for the industry and other carmakers will need to replicate the new process to remain competitive in the long run.
Toyota executives have already shown how impressed they are after some recently commented that the design and manufacturing process of Tesla's Model Y was "truly a work of art".
Competition
The phrase "The competition is coming" has been ridiculed in the Tesla community for many years now as many legacy auto companies make big announcements on EVs but fail to follow through with real volume production and low prices.
Despite the fact that no carmaker has been able to produce the "Tesla Killer" model, Morgan Stanley does believe that the competition is coming. Jonas points to the recent announcement by Volkswagen that it's developing the ID. 2 and ID. 1 EV hatchbacks.
The €25,000 ($A39,900) Golf-style ID. 2 is slated to be launched in Europe 2025 while VW says the sub-€20,000 ($A30,000) ID. 1 will be available in 2027.
Whether the world's second largest automaker can deliver on these recent announcements is yet to be seen however it's clear that the industry is now gunning for the "affordable EV".
Perhaps even more so since the revelations that were recently made at Tesla's Investor Day including a paradigm shift in manufacturing which Tesla says will help it get its cost of production under $US20,000 per vehicle.
"If Tesla doesn't cut price, someone else will" says Adam Jonas.
While the intent is clearly there from legacy Auto, whether or not they can deliver is another question. In any case Tesla will have to remain competitive with Chinese EV makers who are producing more affordable models.
Falling lithium prices
Morgan Stanley says that China Lithium Carbonate (the majority of the world's EV batteries are currently produced in China) has recently fallen sharply below $40 per tonne.
Contrary to Toyota chief scientist Gill Pratt's recent claims that there is a lithium shortage (which somehow justifies the production of hybrids over BEVs) the reality is that global lithium production is expanding rapidly. Much of it coming from Australia.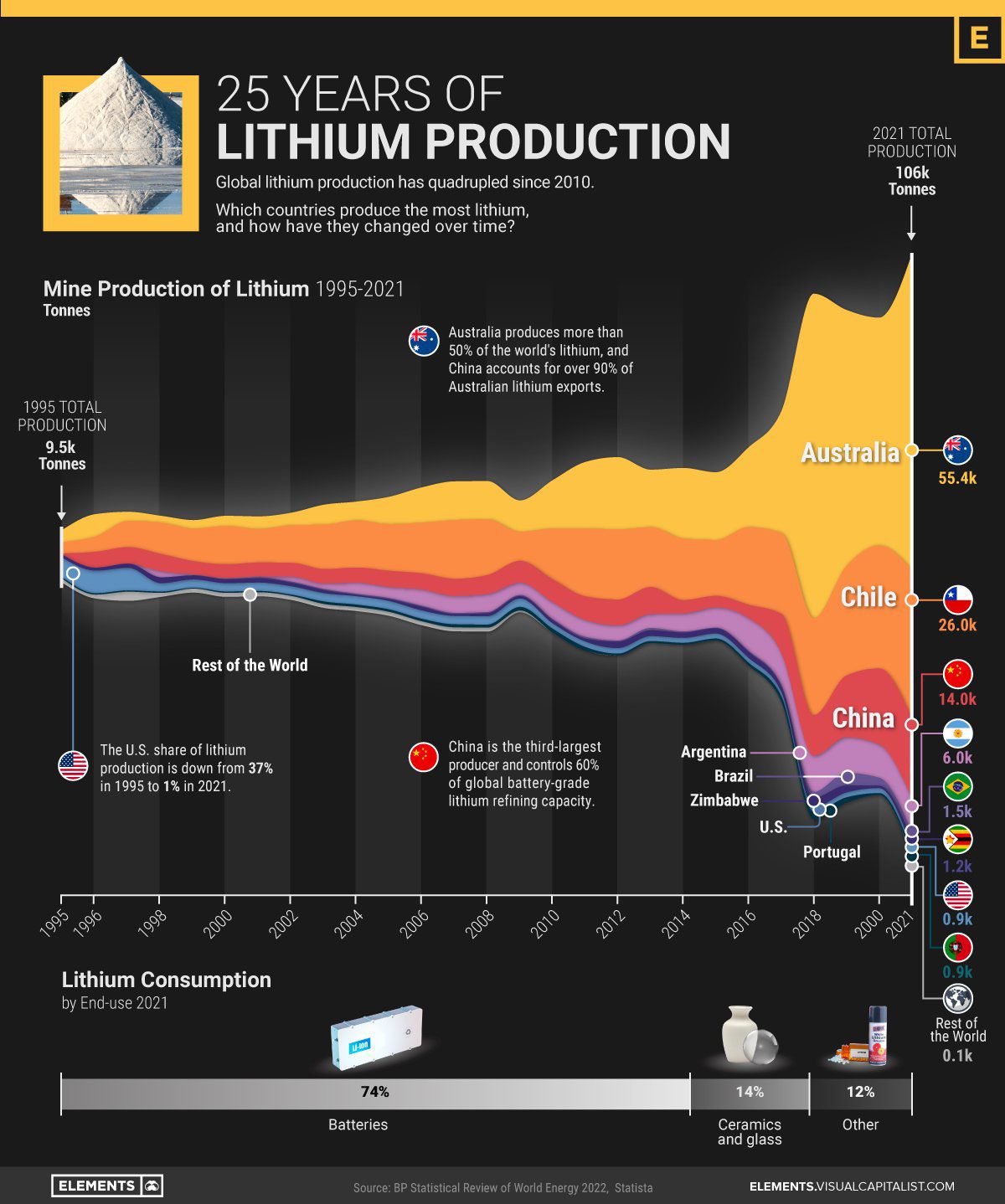 Aftermarket sales model
Morgan Stanley also notes that Tesla's business model which includes a profitable charging network and the ability for customers to purchase software upgrades though over-the-air updates, means that it can receive additional profit from vehicles for many years after they're sold.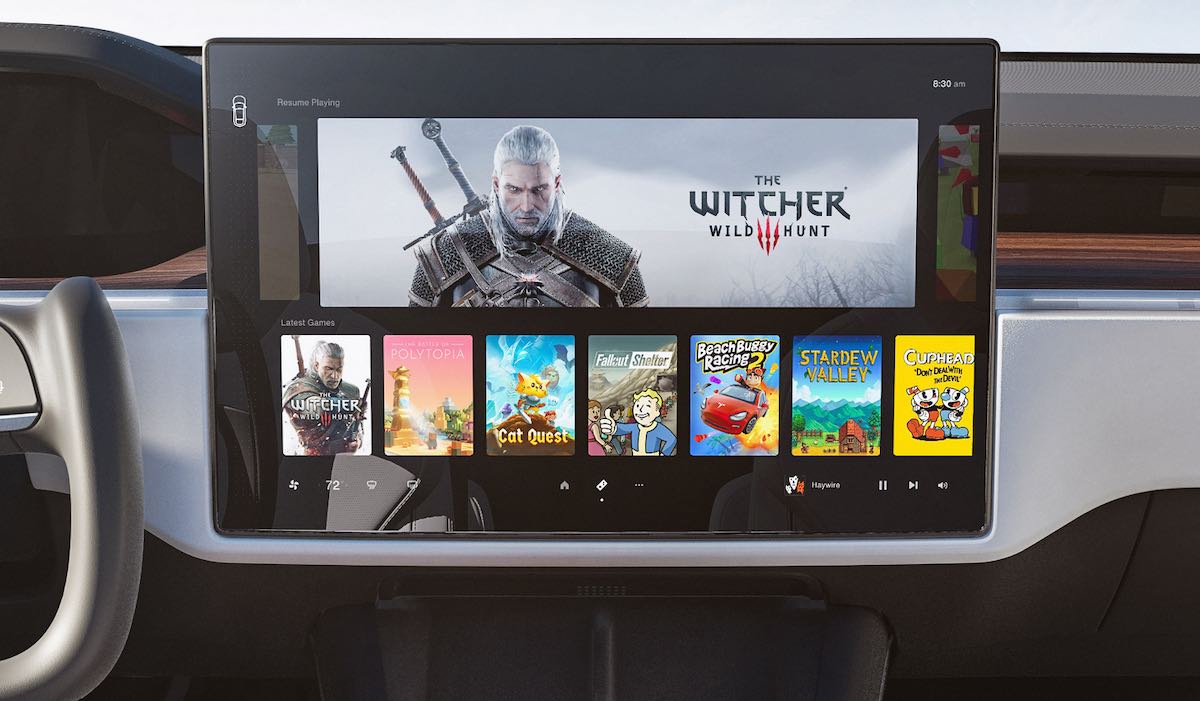 This means if it wants to, Tesla has the ability to reduce its sales margin on purchase prices because it knows it will make money on charging and aftermarket software later on.
Tesla is currently the only automaker with such a vast global charging network so if Morgan Stanley believes a new industry-wide business model may emerge then it expects others to build out something similar. Once again time will tell if this happens but to date looks unlikely.
How will the industry look as it matures?
All the ingredients are there for the industry cut costs significantly. Electric vehicles have far fewer components than internal combustion vehicles and are much simpler to assemble so as economies of scale are reached, EVs should in theory actually be much cheaper to make than ICE cars.
How the market looks may also be very different. In their research Morgan Stanley is suggesting that the rest of the auto industry may be able to copy many of the developments that Tesla has made and "catch up" in some way.
During the Investor Day presentation, Tesla CEO Elon Musk was asked how many models Tesla planned on eventually producing. Musk said probably not that many, "around 10" he said.
Musk's response indicated that he believes that the entire industry may shift from having hundreds of different models to just a few. A similar shift to what happened with mobile phones with the launch of the smart phone.
"What's happened with conventional cars is people have run out of things to do so they just end up reshuffling the deck."
"I mean, how many [cars] are there on the road? It's like hundreds. But are they good variants? No, mostly not. They're just variants for the sake of variance." 
"Look at how have things converged with the phone." he said
"There used to be hundreds of flip phones now what do we have? It will be like that."

Daniel Bleakley is a clean technology researcher and advocate with a background in engineering and business. He has a strong interest in electric vehicles, renewable energy, manufacturing and public policy.