Gone are the days when we had big car shows in Australia. That's about to change with the rise of electric cars in Australia this weekend. 
Fully Charged Live will be opening its doors on Saturday at Sydney's International Convention & Exhibition Centre (ICC) with many cars on display along with those that can be test driven.
The Driven will be there too. Here are The Driven's top picks to look out for at Fully Charged Live. 
Cupra Born
The Cupra Born will be arriving to Australian customers for the first time next month. It would also be the first battery-electric car to reach Australia from the Volkswagen Automotive Group (VAG). Although not the only electric vehicle from VAG at Fully Charged Live, it's definitely one to turn heads.
It also comes with a big 82kWh battery and the longest range of any electric hatchback on the Australian market. 
Having driven one in December at the official launch in Victoria, it's quite a fun hatchback hence why we need more hatchback models to reach our shores. Based on that alone, it'd be worth checking out to see what the future of electric hatchbacks may look like in Australia.
MG 4
The MG 4 would have to be one of the most highly anticipated EV to make it to Australia in 2023. 
It's currently available in the right-hand-drive in the UK in two variants. The entry level comes with a large enough 51 kWh battery pack. For those looking at even a longer range, a larger 64 kWh battery is also available.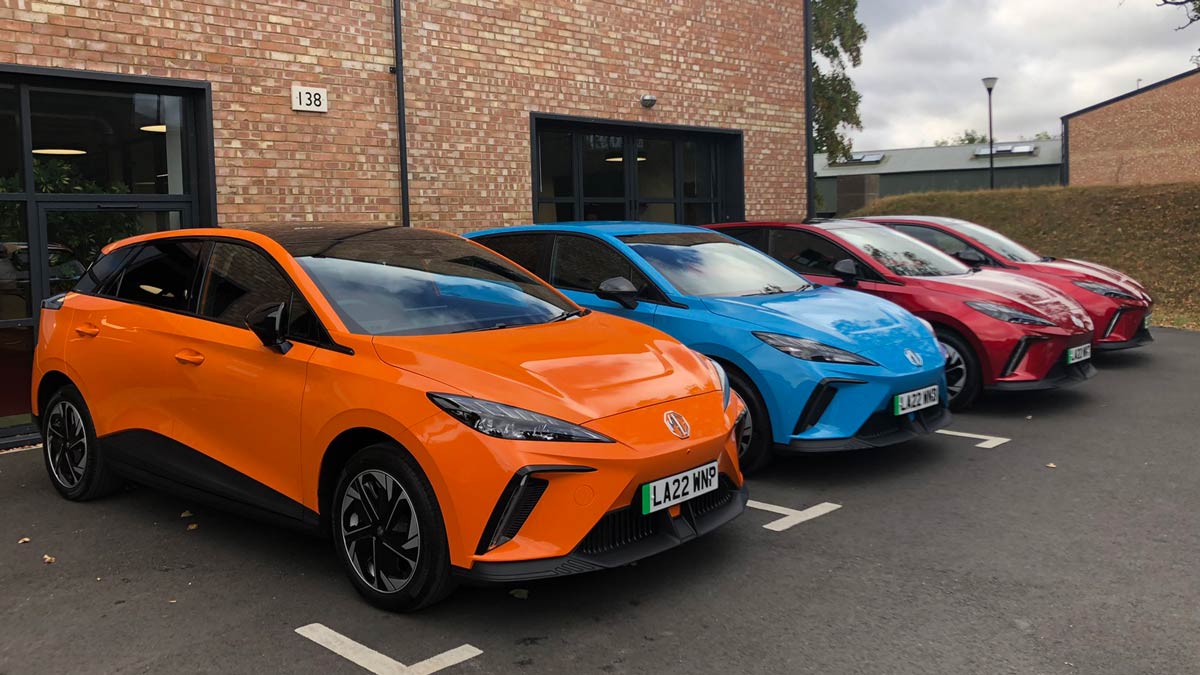 The long-range extended battery pack can get up to 435 km of WLTP range which is ideal for most journeys and puts it closer in terms of range with the more popular EVs like the Tesla Model 3.
This is different from the MG ZS EV which is currently only offered with one battery option in Australia meanwhile the UK has two batteries on offer.
From its design to the expected price point as an affordable EV, it's bound to gain plenty of interest at the show. It'd also be one of the first time, that the MG 4 is on display so well worth checking out. 
Polestar 2
Polestar 2 has been quite a success in Australia with its Swedish Thor-Hammer inspired headlights. 
It is about to get a major upgrade later in 2023 with more power and a new drive-train. The updated model will also be able to charge faster ensuring shorter stops on road trips.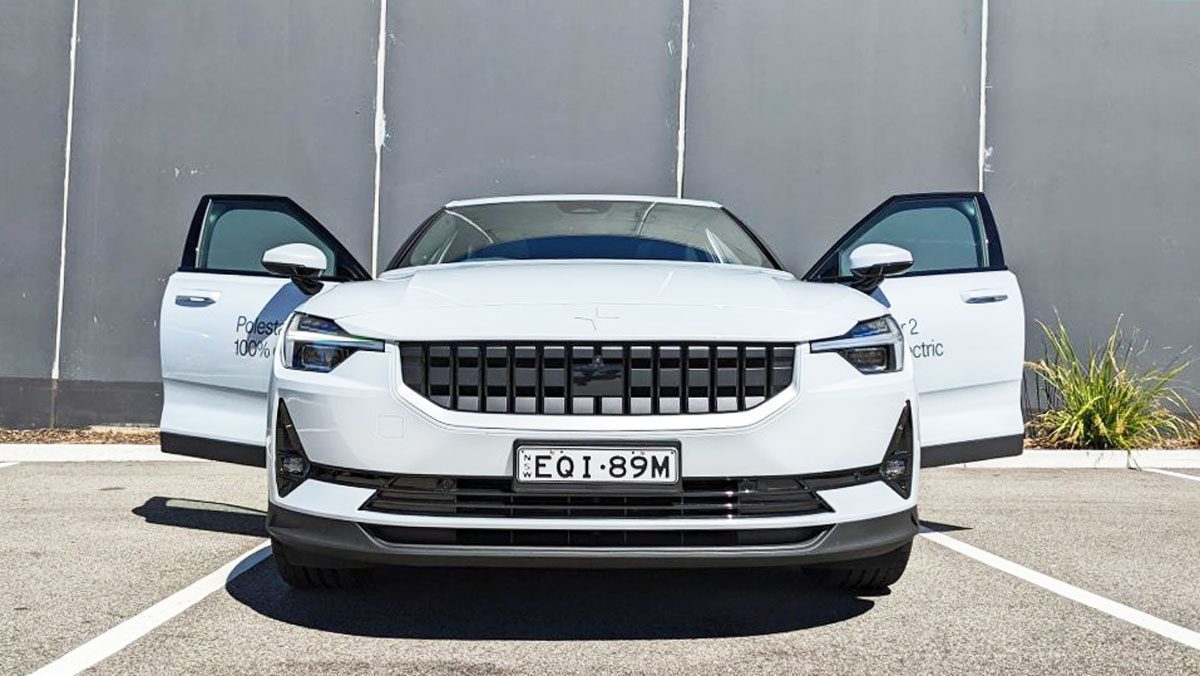 The current model will be on display with test drives at the expo this weekend ,and we are sure you won't miss it.
Peugeot e208
Electric hatchbacks are very popular in Europe but here in Australia, the demand for smaller cars can sometimes be lower than SUVs. That's one of the main reasons why we have not seen too many on the road, especially French ones.
This weekend, there is a rare opportunity to see the Peugeot e208 in person. The e-208 comes with various options in Europe including a 50 kWh battery version that can get up to 330 km of range. The same version can sprint from 0-100 km/h in around 8 seconds. 
Although a little bit slower than the Cupra Born, it does have unique French styling cues making it a very cool-looking hatchback in person.
We look forward to seeing it in person and bring the initial impressions. If you are visiting the show, it'd be worth spotting this one as it's likely that we will be receiving it in Australia this year.
VW ID.3
Volkswagen just announced the new 2024 ID.3 hatchback this week which is months away from production. There are no plans to bring the current generation to Australia so we may have to wait nearly 12 months before seeing one in person.
At Fully Charged Live, it's one rare opportunity to see one in person with a very respectable range of over 400 km per charge. 
Like its Spanish brother, the Cupra Born, the larger 82 kWh battery pack on the ID.3 can offer up to over 500 km of range in Europe. 
All in all, an exciting show for car and electric car fans along with anyone interested in the transition towards a zero-emission future. There will be plenty more EVs there so well be worth visiting if you happen to be in Sydney.
Full list of EVs on display at Fully Charged Live this weekend:
BYD Atto 3

Cupra Born

Genesis GV60

Honda e

Hyundai Ioniq 5

Hyundai Ioniq

KIA EV6

KIA eNIRO

MG 4

MG ZS

Nissan LEAF

Peugeot e208

Polestar 2

Savic Motorcycles

Tesla Model 3

Tesla Model S

Tesla Model Y

Tesla Model X

Volvo X C40

VW ID.3

VW ID.Buzz
And do come by and say hello!

Riz is the founder of carloop based in Melbourne, specialising in Australian EV data, insight reports and trends. He is a mechanical engineer who spent the first 7 years of his career building transport infrastructure before starting carloop. He has a passion for cars, particularly EVs and wants to help reduce transport emissions in Australia. He currently drives a red Tesla Model 3.