Over the course of the last couple of weeks I've shown you a few different sides of Attack Tsukuba 2023.
We started with some main coverage, where I talked about this 10th anniversary event being the biggest ever, followed up with some curious time-attacking Suzuki Jimnys (yes, really), a couple of Honda Today kei cars, and then earlier this week a re-look at Fire Ando's all-conquering Escort Racing Mitsubishi Lancer Evo – Japan's time attack king. For my final story from this event, I want to share with you four Attack Tsukuba heavy hitters.
Let's start with the AutoBahn BCNR33 Nissan Skyline GT-R that Kunihiko Bando showed up in…
It was only after the event that I heard that Bando-san's Auto Bahn/Joyo Z30 Toyota Soarer – which has been a front-running mainstay of Attack pretty much since the series started – is currently being rebuilt. From the sound of things, it's going to return in a similar form to Tomohiko 'Under' Suzuki's Scorch Racing Nissan Silvia S15.
The AutoBahn GT-R meanwhile is a completely fresh build, but it's safe to say that it's already impressed everyone.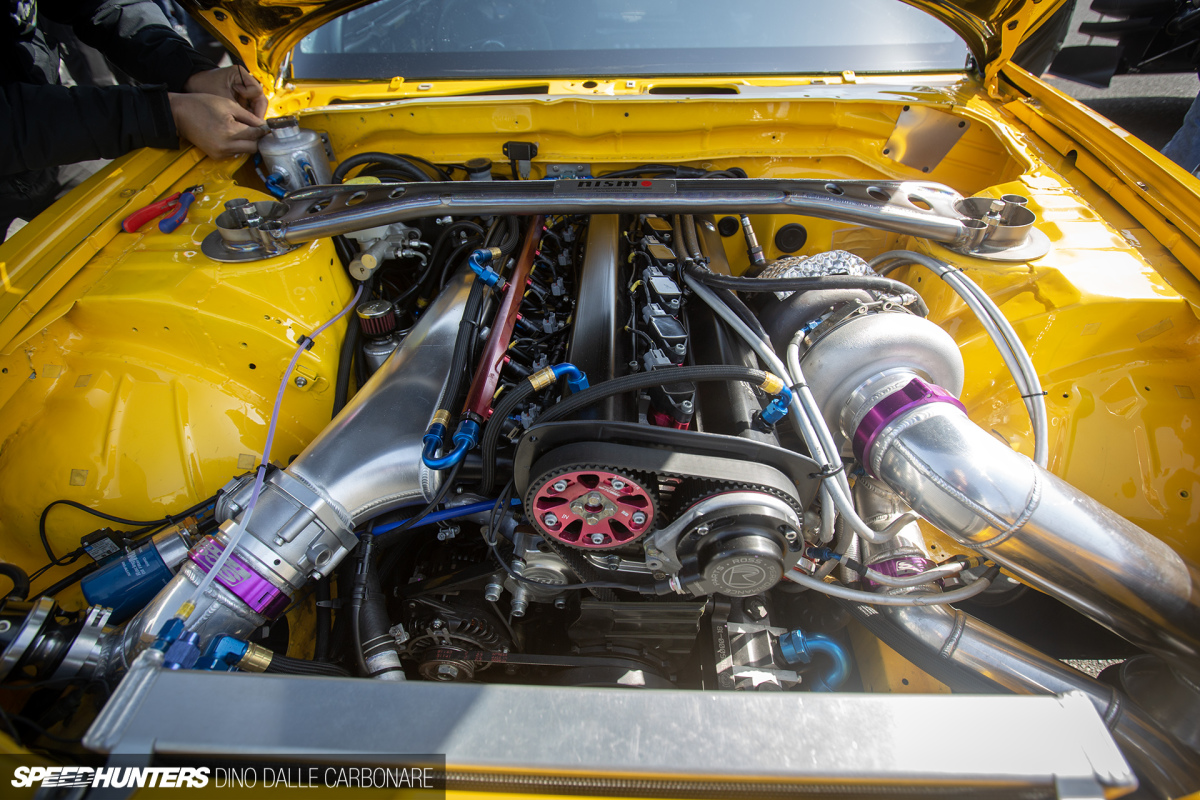 The engine build features some of the best parts you can throw at an RB26 designed and engineered for high and reliable output. Included in the spec is a big single Garrett turbocharger, an electric throttle body, Hypertune intake manifold, Scorch Racing clamps, high-output ignition coils, a Ross cam trigger kit, and a dry sump system.
The power and setup is obviously there as the Skyline managed a 54.184-second lap right out of the box.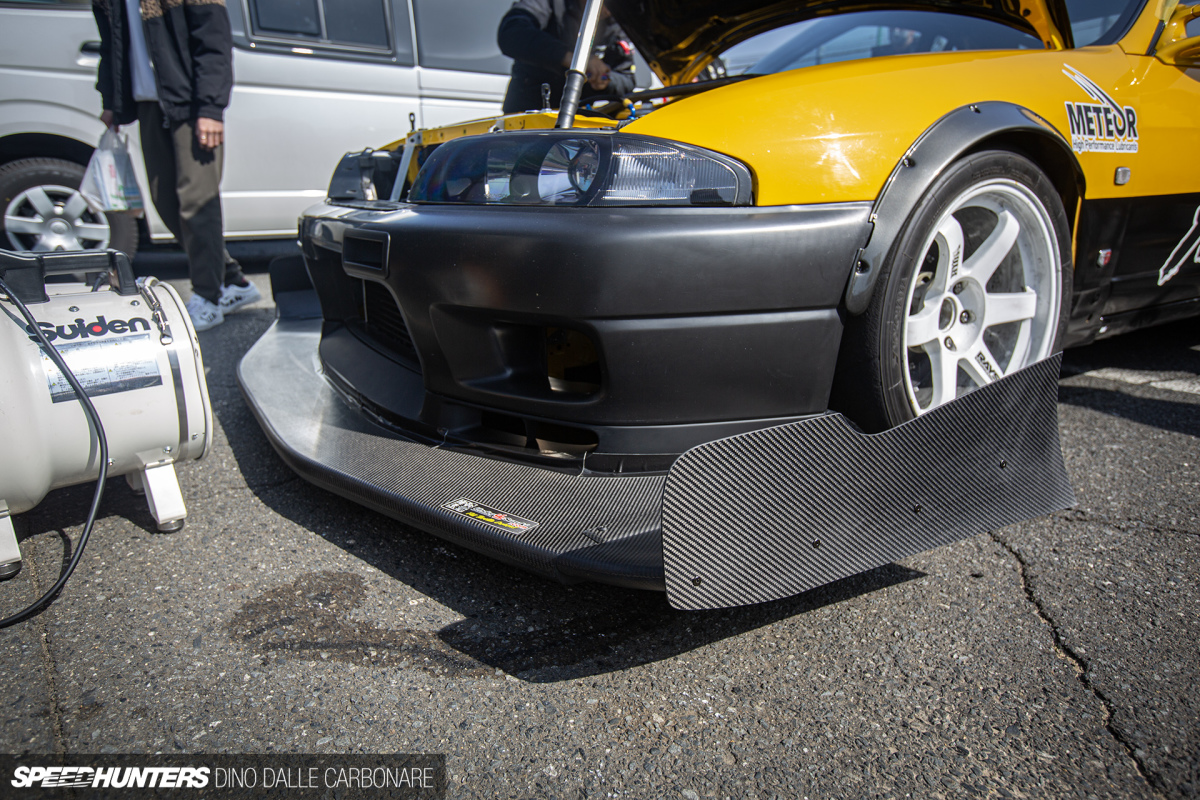 I have to say, I simply love the look of this thing. The yellow and black scheme instantly brought up memories of the Penzoil GT500 GT-R that Eric Comaz piloted in the '90s. The giant front splitter is straight out of Under Suzuki's new 'Full Throttle Carbon' catalogue.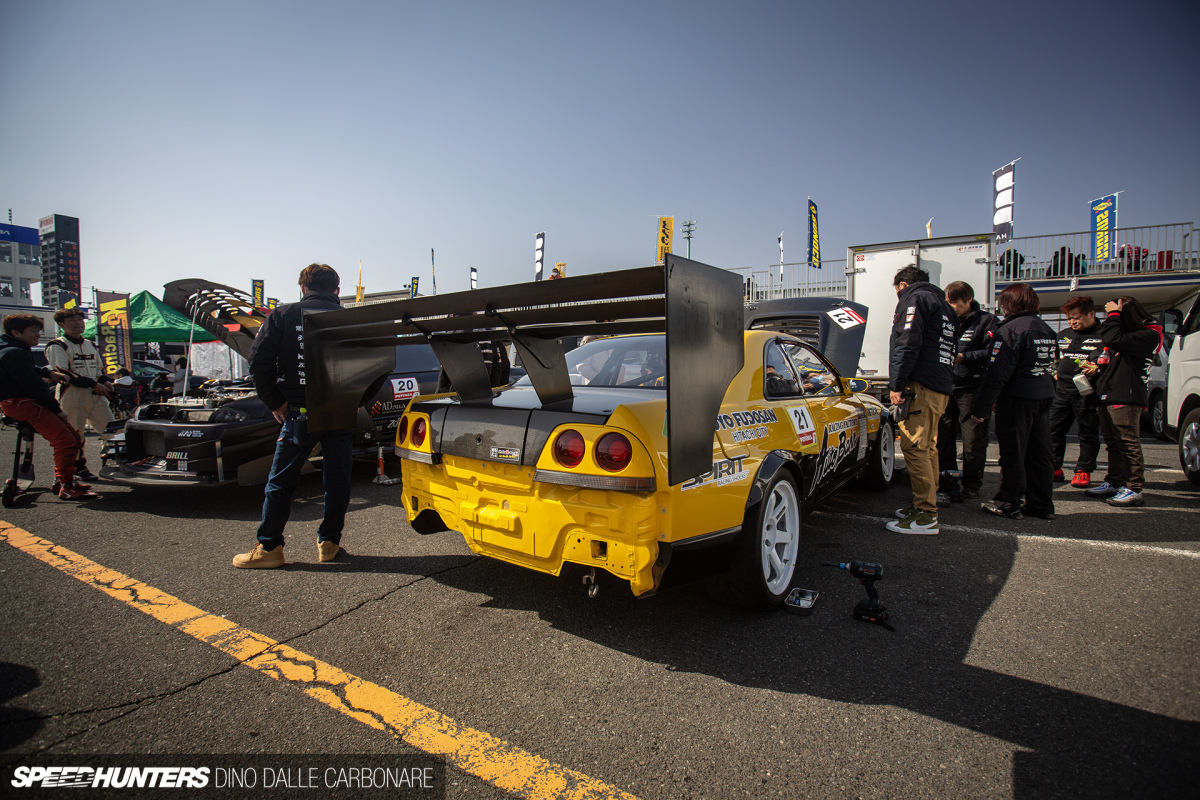 The carbon trunk lid is from UnderSuzuki.com too, as is the huge rear wing and the doors. I'm not sure what's happened to the rear bumper, but there's something cool about this look.
A pair of custom carbon front fenders could be the next addition, as the generic fender flares fitted to contain the massive 295-section tires looked a little out of place.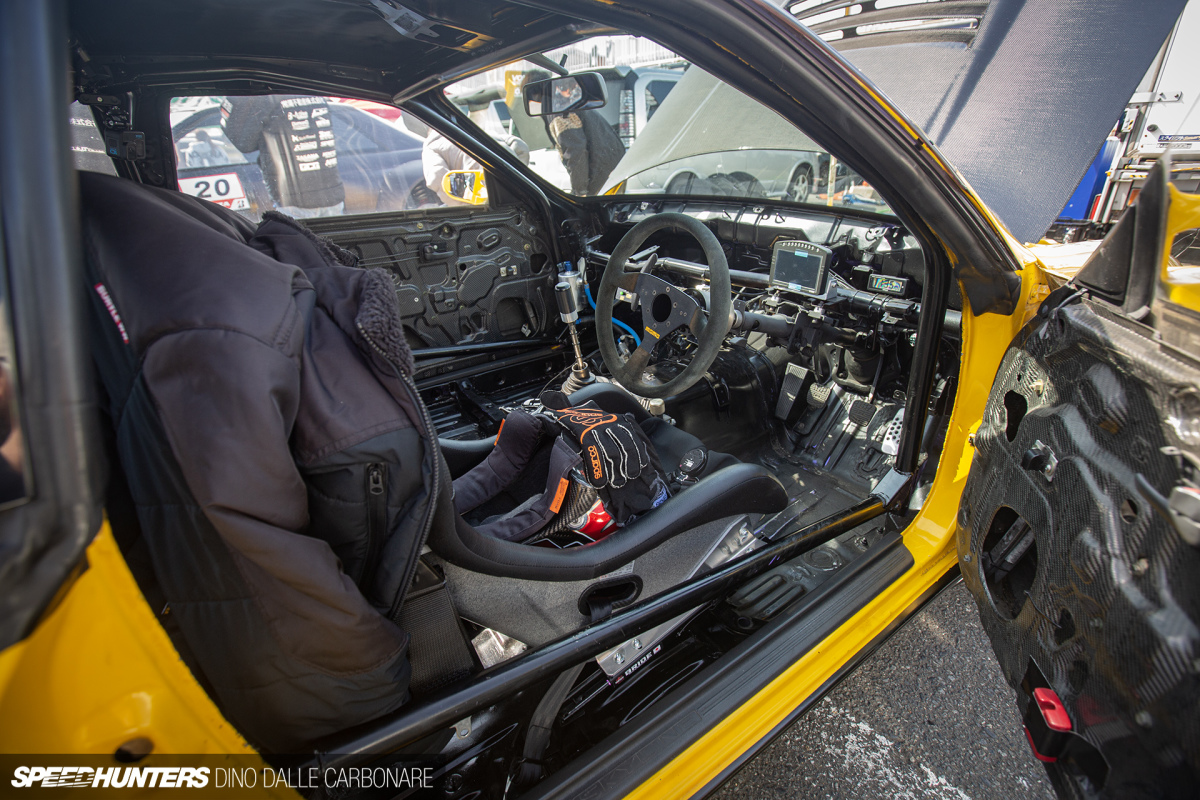 Inside, there isn't much of the original car left, possibly just the main dashboard bar, the steering column and the firewall. I spotted an old MoTeC M800 ECU, PDM15 power distribution module and a C125 dash unit, along with a carbon panel to house all the switchgear and fuses.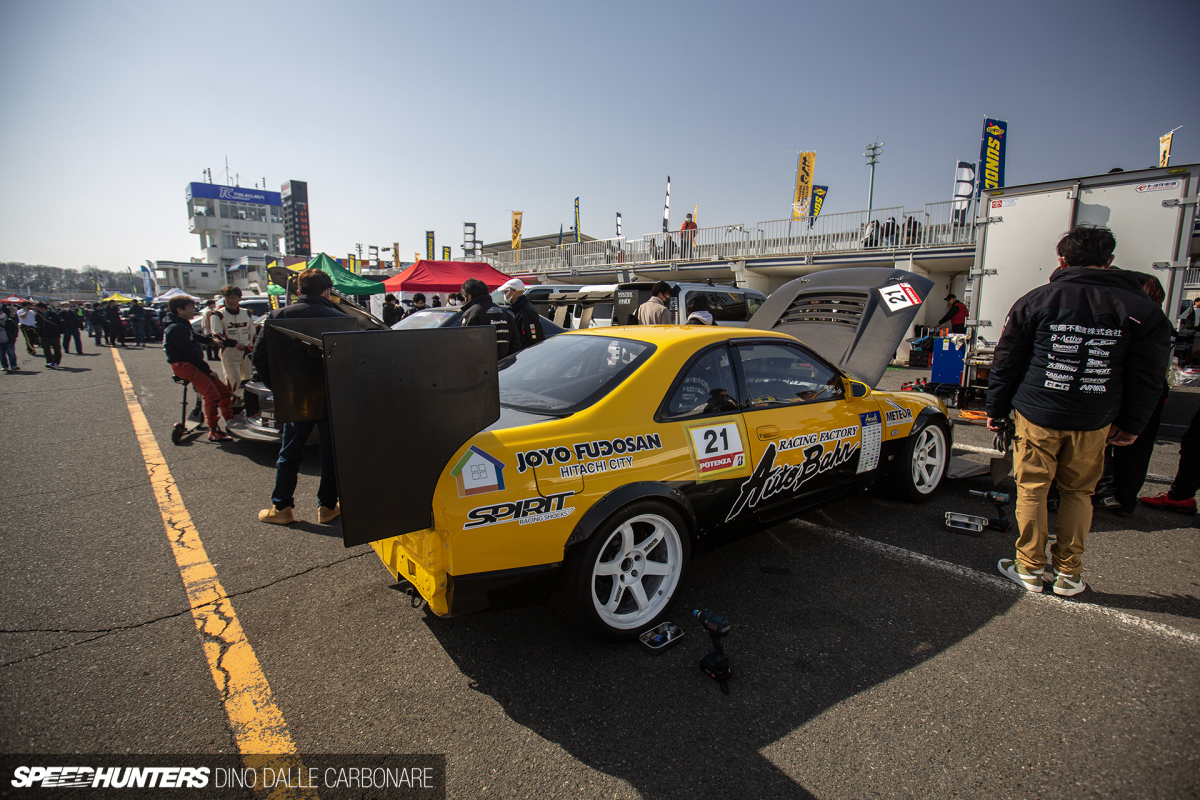 While I'm excited to see what becomes of the AutoBahn Soarer, I have to say that I am equally interested to see how this Skyline is honed into a low 50-second-zone car over the coming seasons. With Evos, S-chassis and FD RX-7s having always been the quickest time attack cars at Tsukuba, it would be awesome to see a GT-R in the top-tier group.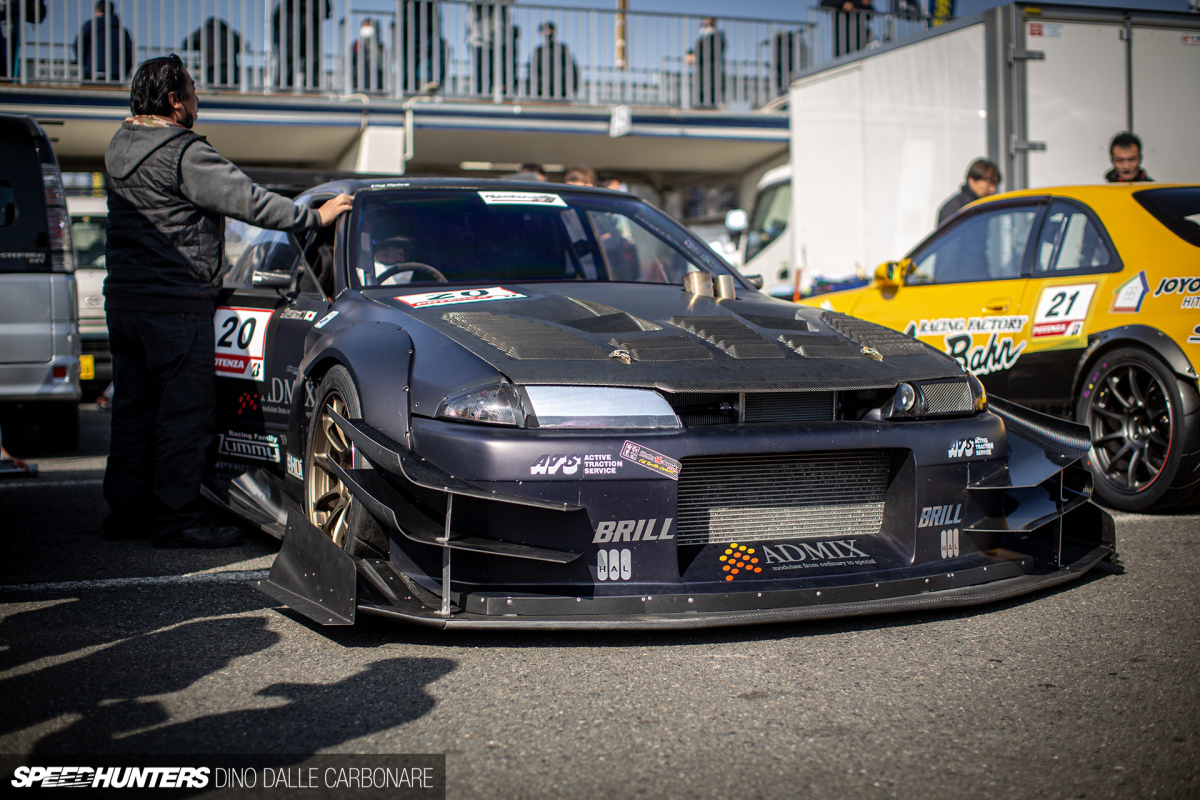 The ADMIX GT-R is another long-standing Japanese time attacker that has evolved immensely since I first came across it at Super Battle and Battle Evome events. Back then it was simply known as that mysterious RWB Skyline and featured 'Real of the World' in gold lettering on its sides.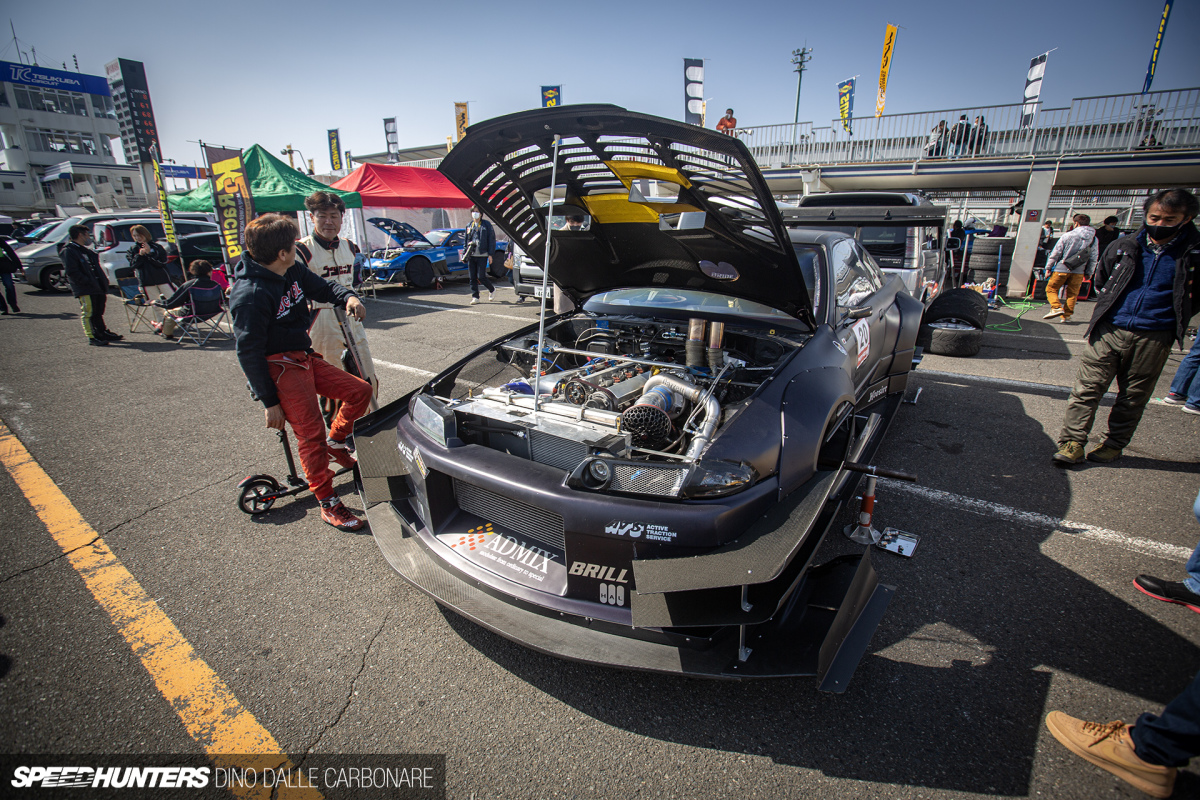 In those days, Seyama-san, the owner/driver, was running 58-second laps, which was considered a very respectable time for such a car. Fast forward a good eight years or so, and Seyama-san's best lap at Attack Tsukuba 2023 was 54″993.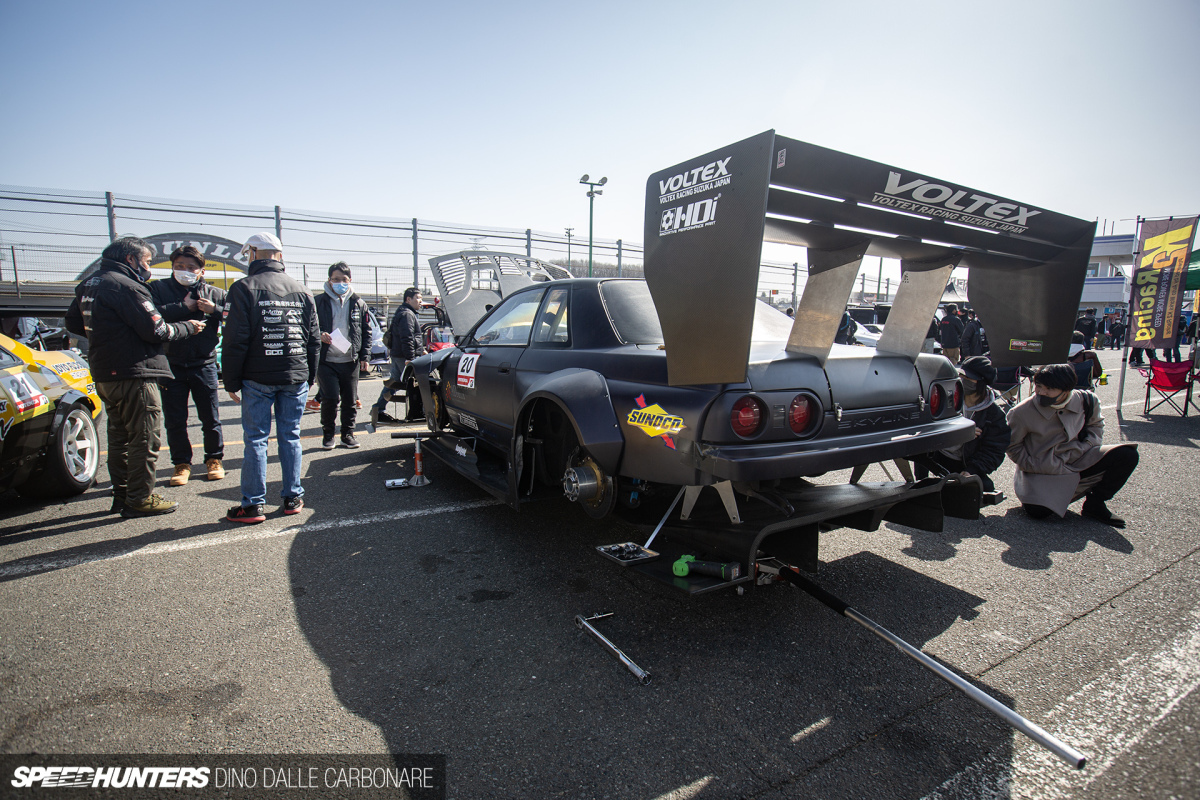 I can't stress how big of a margin 4-seconds is at this track, especially when you're already running in the sub-1-minute zone.
It's really great to see Seyama-san and the guys at ADMIX still developing this BNR32 Skyline GT-R. It's also great to see that the base body is still wearing the deep red/purple-infused satin black paint that Nojima-san laid down over the Nissan's bodywork at RAUH-Welt all those years ago.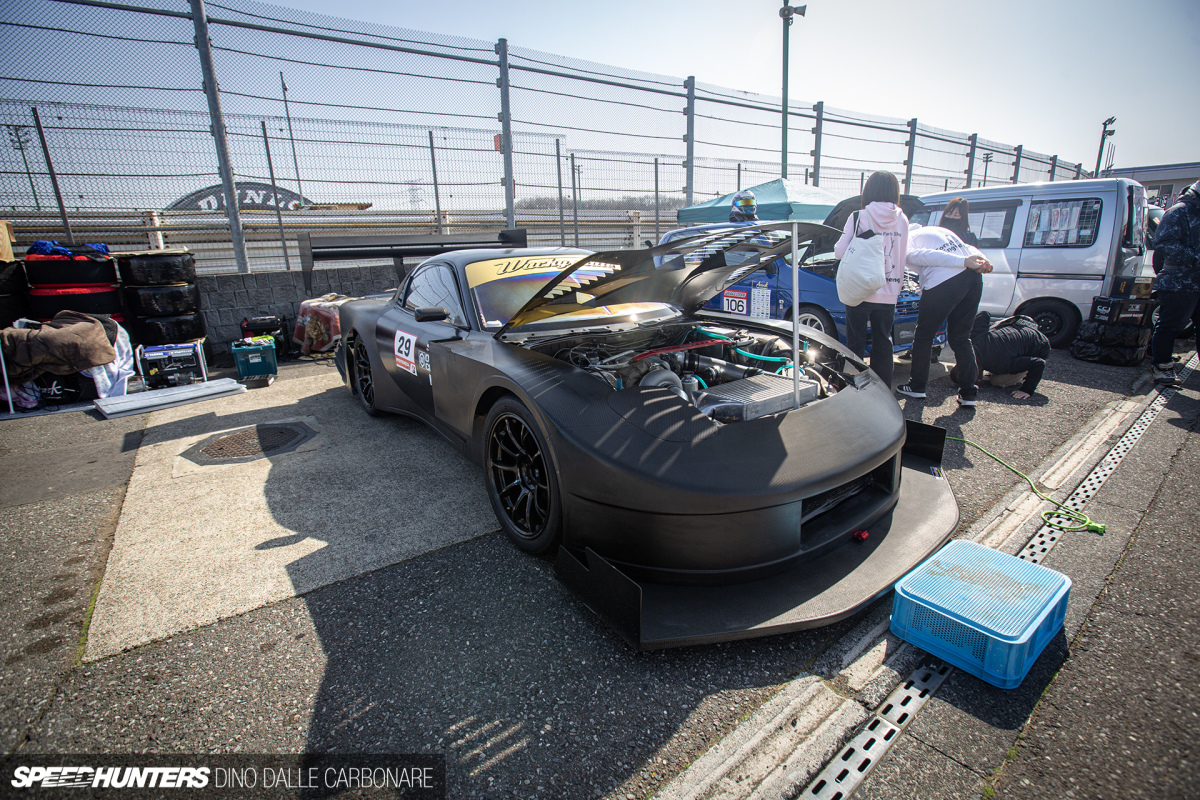 Next up is the Wacky Mate FD3S Mazda RX-7, which is owned, driven and being developed by Kengo 'Lock' Suzuki, Under Suzuki's younger brother.
This FD fits in rather well with the other cars I've shown you in this post, as it's been around the traps for a long time too. Around a decade ago, Kengo built the RX-7 up into a sub-minute Tsukuba track car, but I guess having Under Suzuki as your older brother meant he couldn't stop there. For years, the Mazda continued to go faster, but ultimately its 13B let go and Kengo hung up his racing gloves for a while.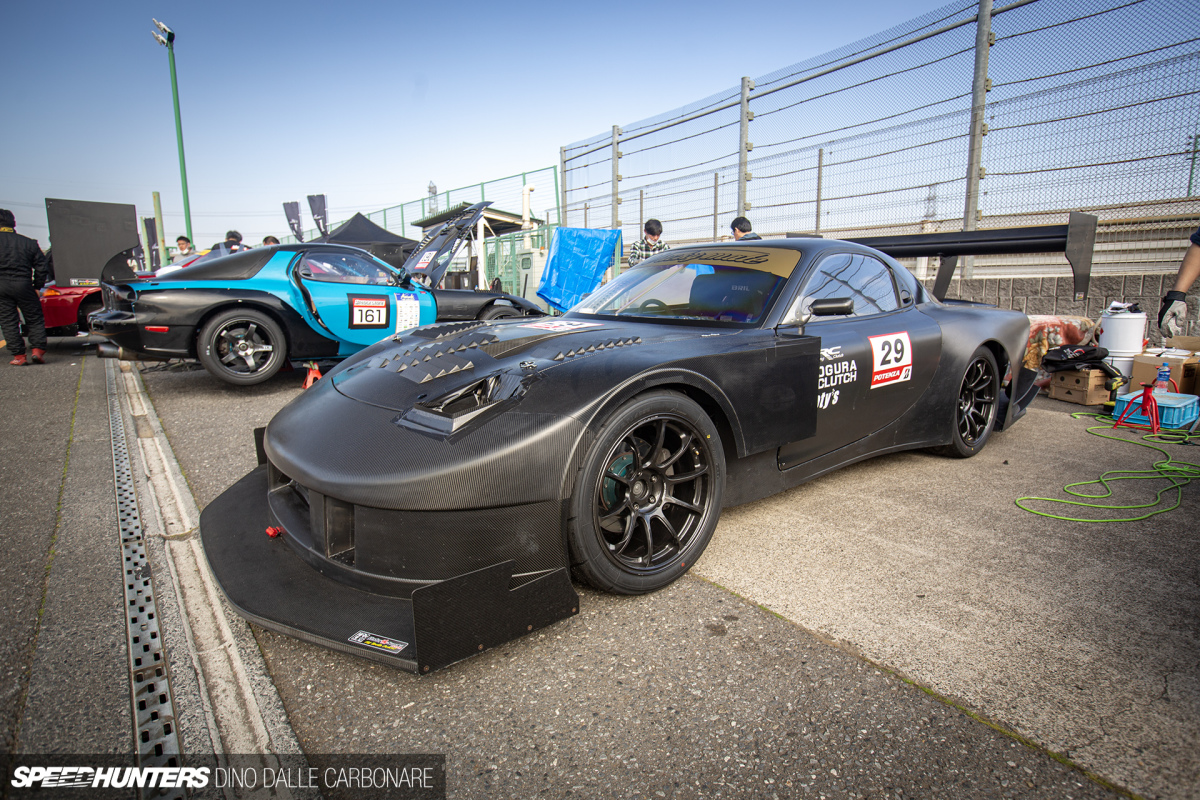 When the time was right to bring the car back out, Kengo teamed up with Wacky Mate – no strangers to building fast Tsukuba specials, including their own BNR32 GT-R – to take the build to a new level altogether.
Today, the RX-7 not only sports a hard-tuned three-rotor 20B engine up front to generate the power necessary to put down serious times, but also a whole new exterior. Essentially, the once white FD3S is now a raw carbon fiber-cloaked beast, looking quite similar in style to Under Suzuki's S15.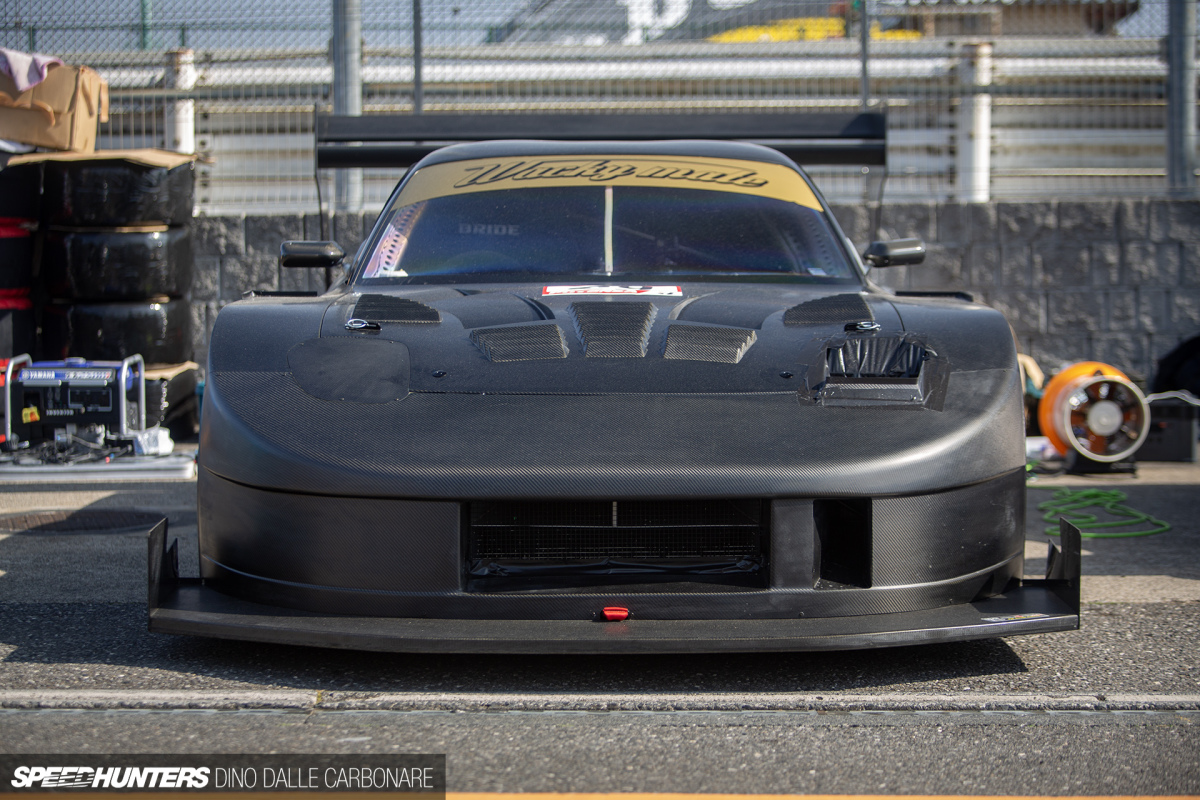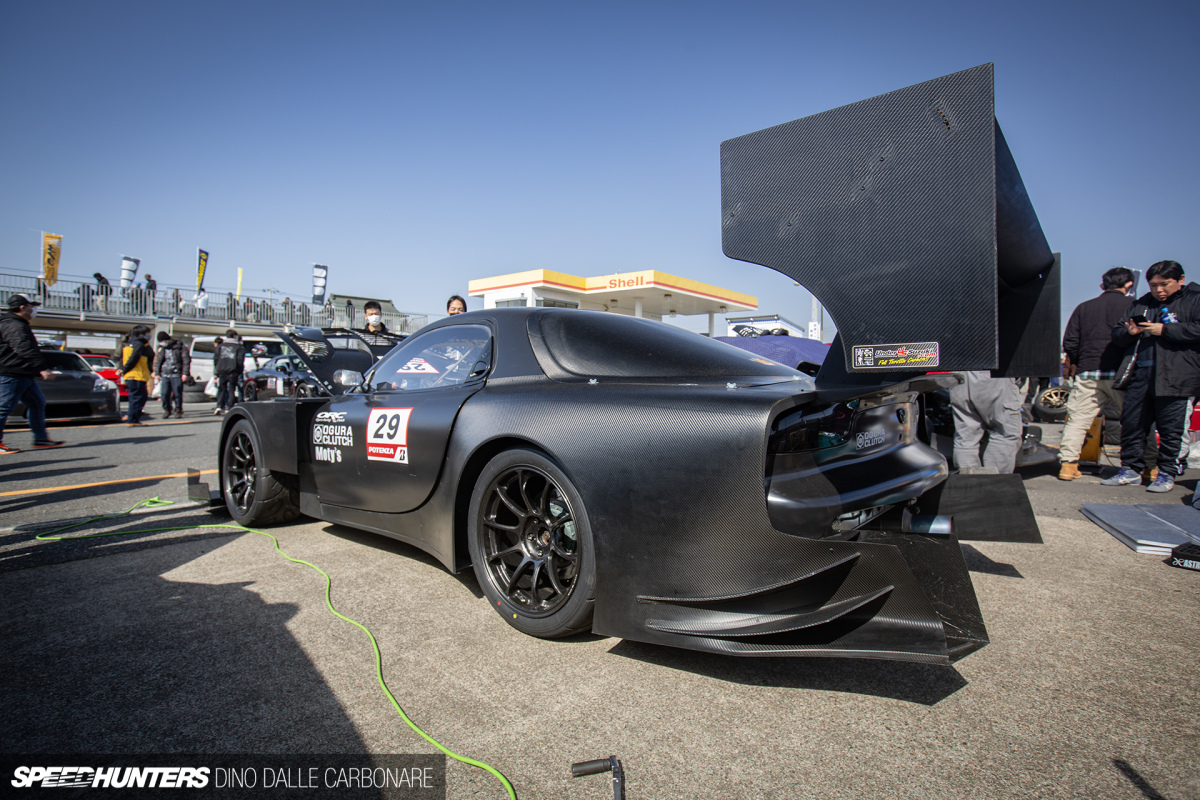 The car proudly wears the Under Suzuki branding on both the front lip spoiler, as well as the rear wing which is a serious piece of downforce-generating aero.
Check out the extensions. There are even canards on the outside sections to make the best use of passing airflow.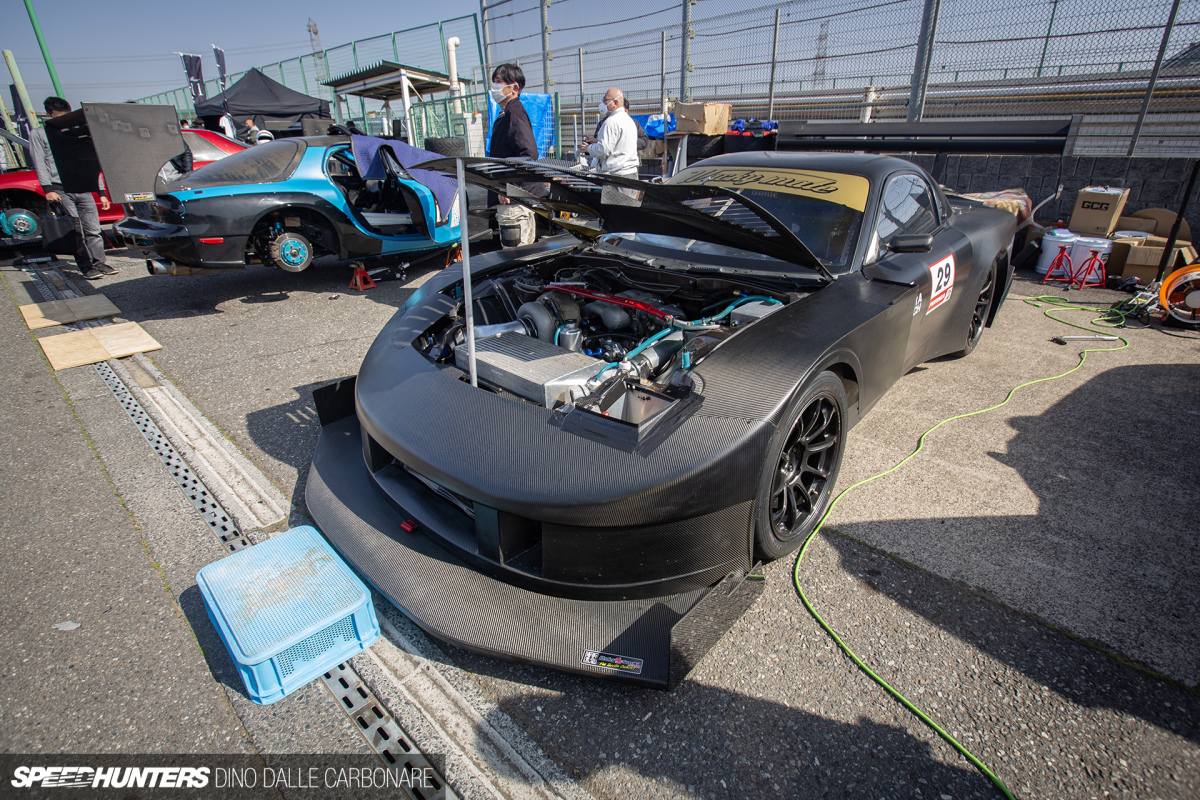 Kengo managed a best of 55.548″ on the day, which is quick. But this is one car we can definitely expect to see even quicker lap times from once it's been fully dialed in.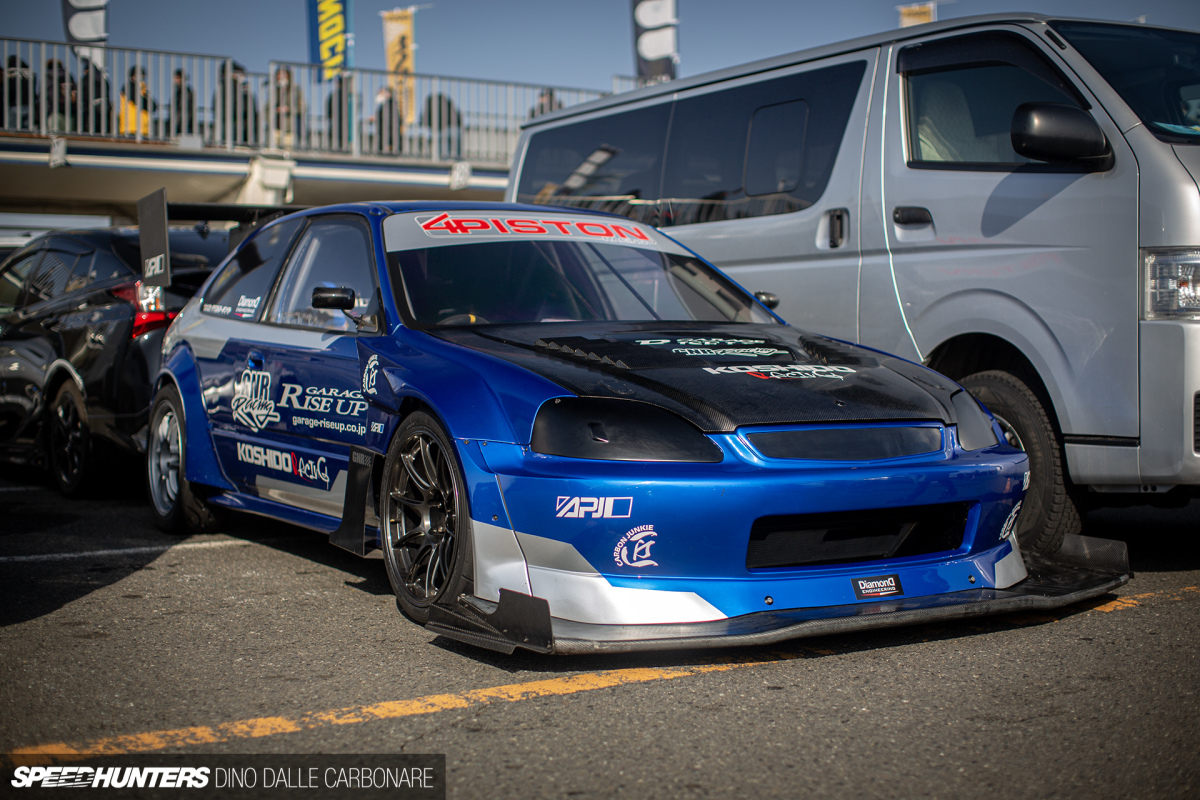 Last, but definitely not least is the GNR Racing/Garage Rise Up EK9 Honda Civic Type R, which repeated its performance in 2022 by coming away from Attack Tsukuba with new FF record. This time around it was a manic 55″144, and it was actually set during the Friday test day.
What's even more impressive about this lap time, is that the Honda is naturally aspirated.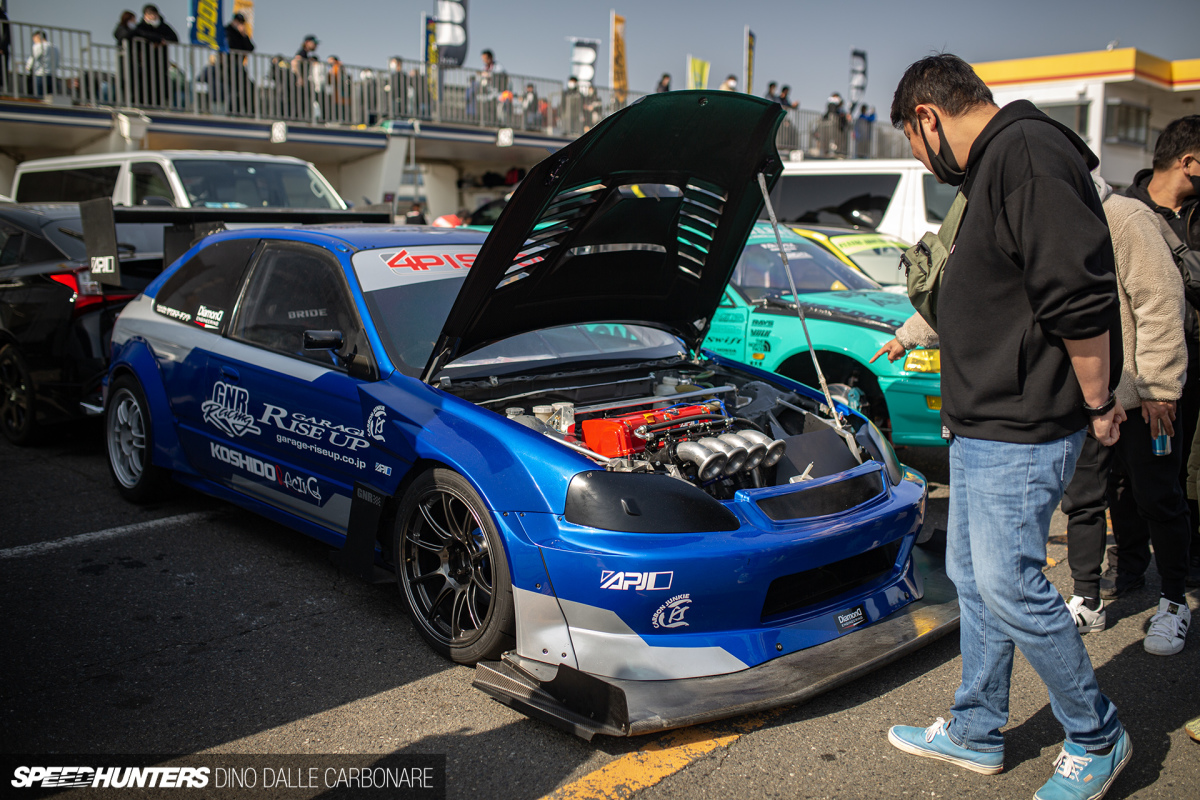 I should mention too, that being based in Sapporo, Hokkaido, right in the north of Japan, means that Tsukuba track time is always very limited for the GNR/Rise Up team. So to have achieve what they have with this car is simply amazing.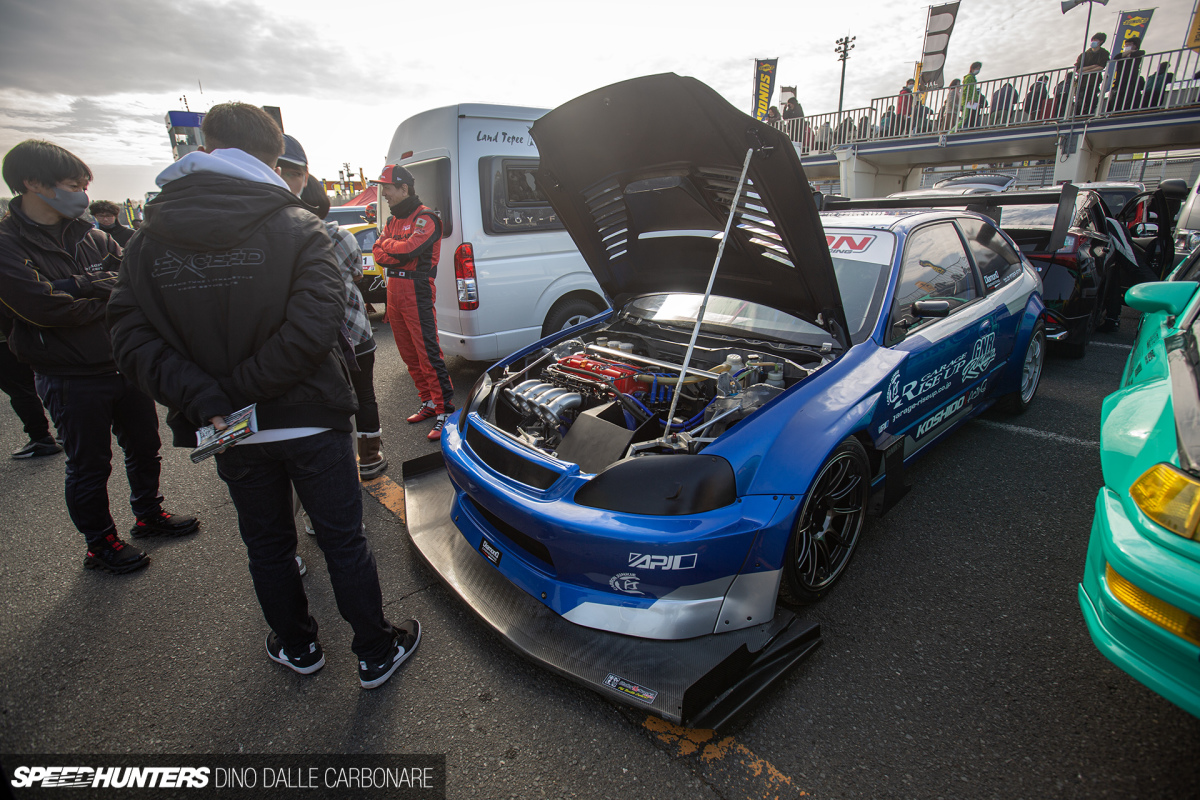 The Civic is a pleasure to look over, starting with a dry carbon fiber front diffuser, the impressive diet it's been put on (it tips the scales at just 850kg!) and the aggressive staggered setup with 18-inch 295-section tires at the front and 17-inch 225s at the rear.
At the center of it all is a stroked 2.7-liter K-series engine, which currently makes somewhere in the vicinity of 350hp. You can see how much of the stock chassis has been cut away up front.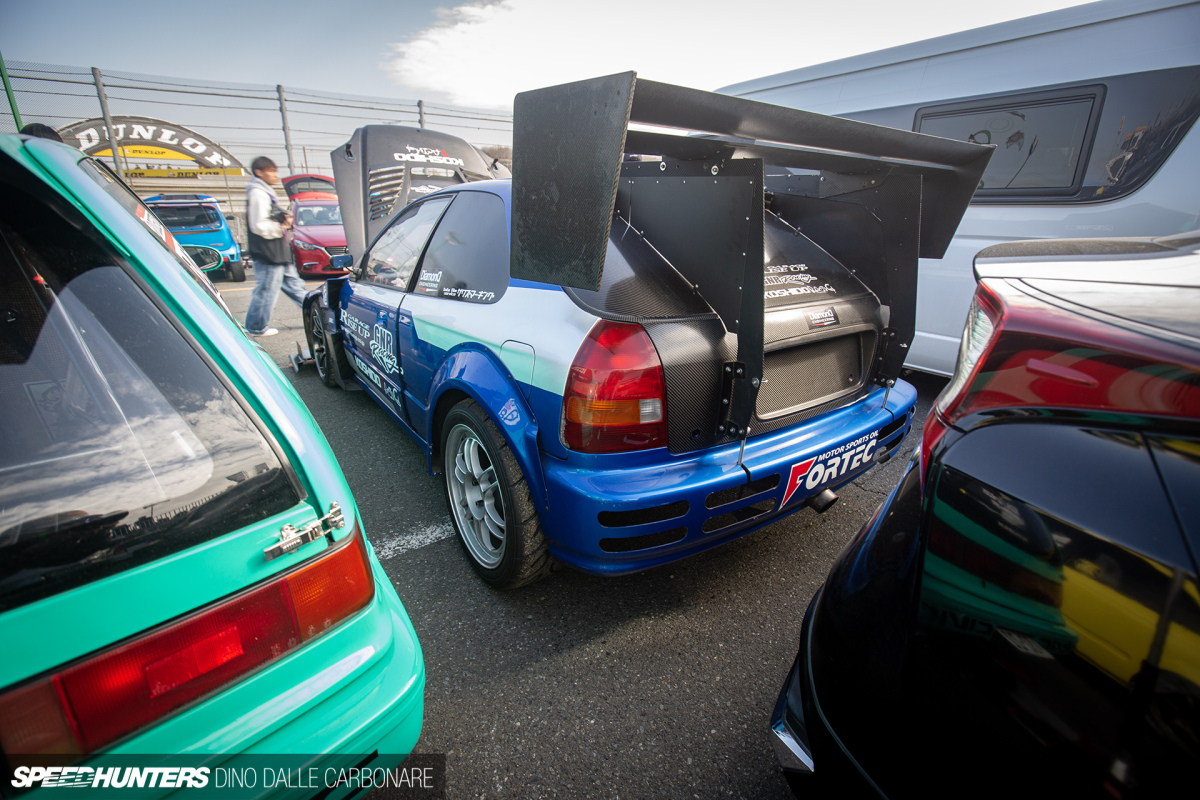 The EK9's most impactful angle has to be the rear where you'll find the dry carbon hatch and a massive wing that drapes over the car, sitting on a pair of stays that double up as aero fins.
This build and the all the others I've shown over the course of our Attack Tsukuba 2023 coverage is proof enough I think, that Japanese time attack is right now the strongest it's ever been. And that can only be a good thing.
Dino Dalle Carbonare
Instagram: dino_dalle_carbonare
dino@speedhunters.com