One of the best things about car culture is that sometimes you simply can't predict where cars will take you. Be it with friendships, a new city and adventure, developing your own personal tastes and style, or in the case of me and my friends, organising an event that brings people together.
Allow me to refresh your memories. Around this time a year ago, I wrote an article here on Speedhunters about a silly Instagram page I run with my close friends. We post cars on there that we find on the streets of London, and the whole theme of the page is that they're 'mildly interesting'. We added 'cars of London' onto the back of that and, hey presto, @mildlyinterestingcarsoflondon was born. MICOL for short.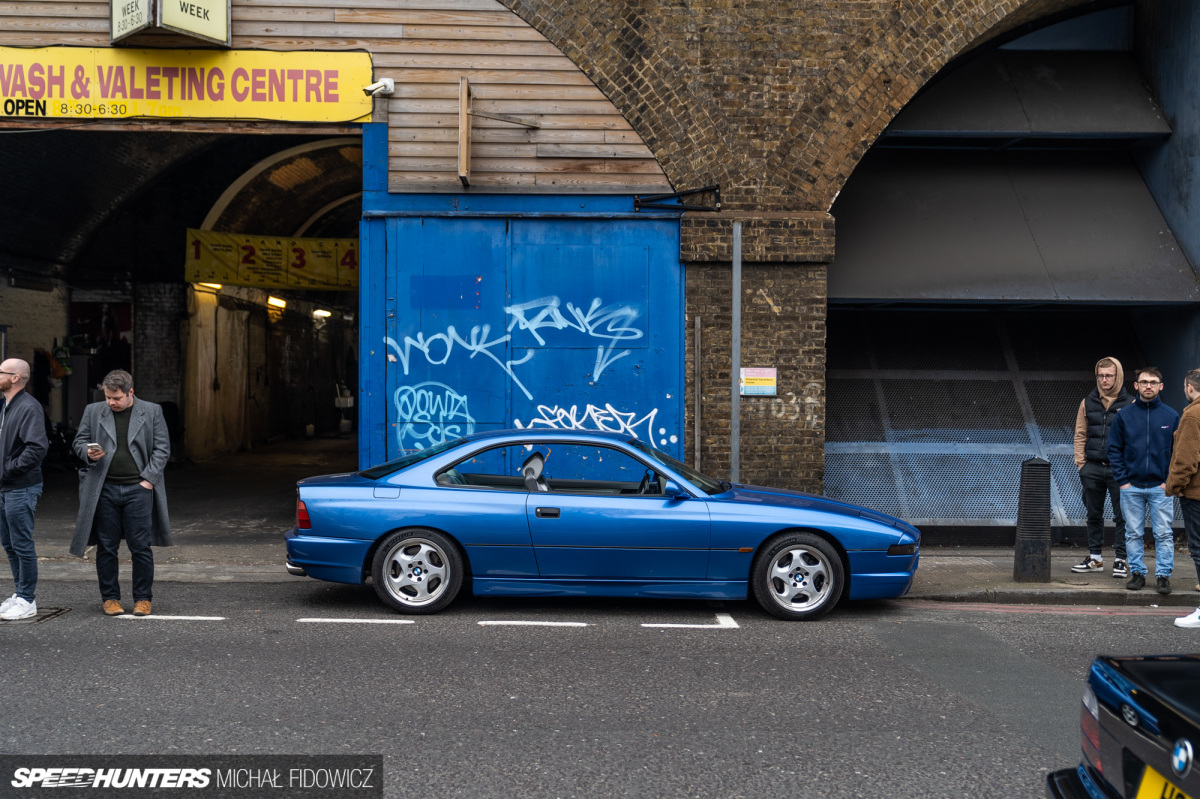 Well, since that article MICOL's Instagram page has grown, and with it we've met a whole host of wonderful people. Due to the variety of the stuff being covered we attract a broad group of car enthusiasts, and it wasn't long before people suggested we host our own event.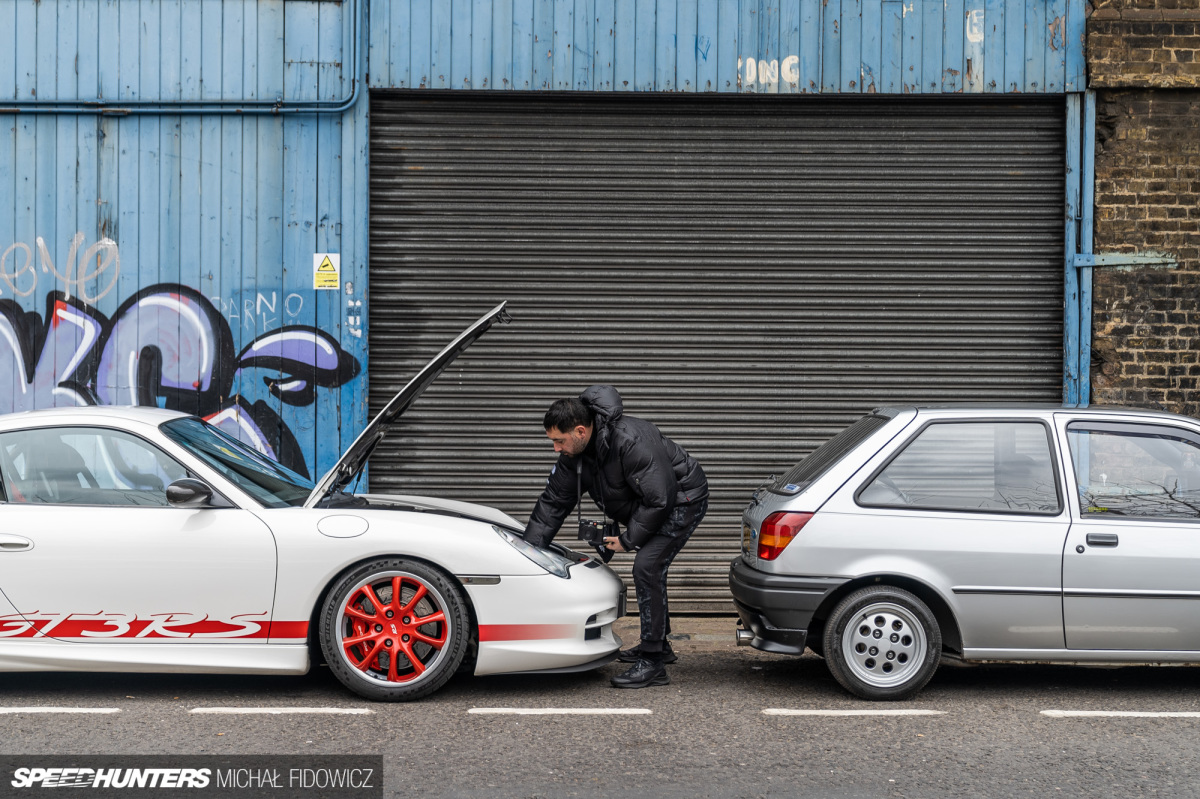 Now, this is brilliant and we're awfully lucky to be in a position where people want to gather with us around a joint interest (the cars!) However, the real challenge was finding a suitable venue.
Simply being in London was not enough. We wanted somewhere with character and somewhere that represented everyone behind the MICOL page a bit better. We needed it to be a hub of youth culture, fashion, music and art before being a place for cars.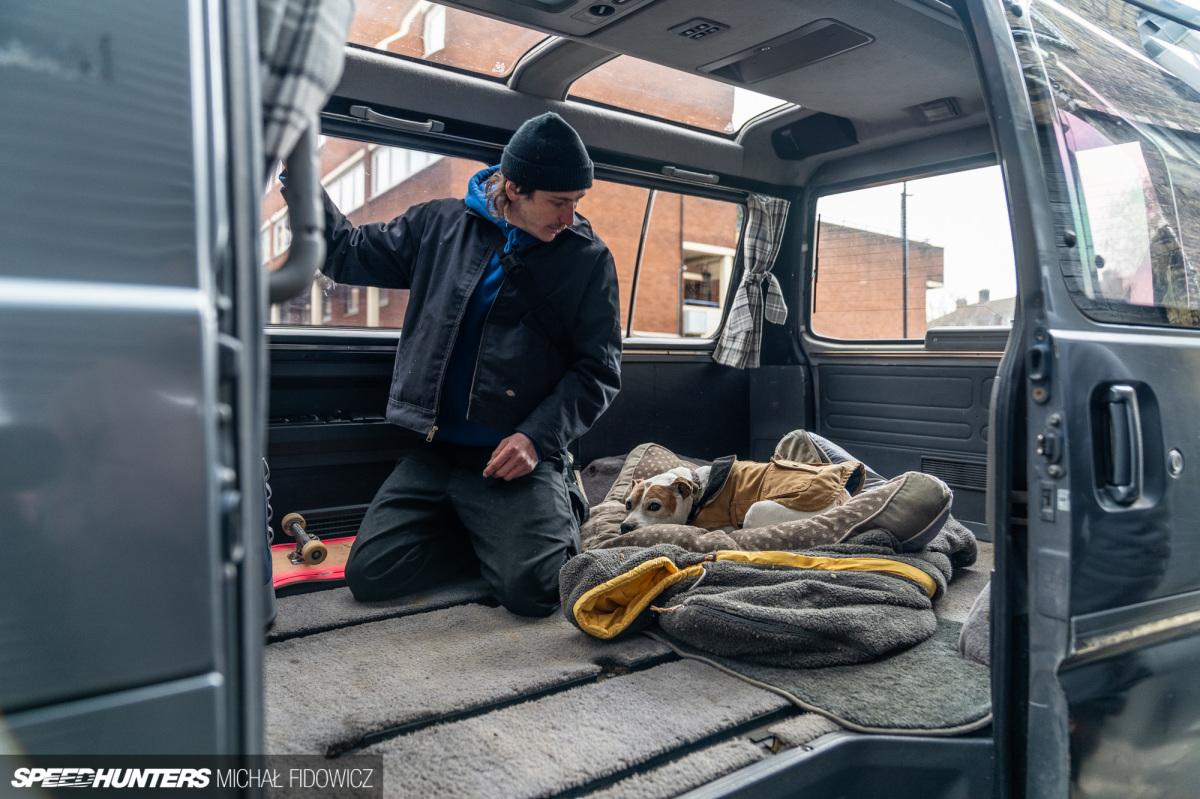 The cars we find and write about are cool, but the context of where they are, how we find them and most importantly, their owner's stories, are far more important. This story is usually a direct result of life in London, which is what really makes MICOL special.
Our venue needed to allow people to understand how this can happen. We want people to talk, understand each other and transcend the standard cookie cutter car meets where people gather around the brightest colour Porsche on show. MICOL is much more than that.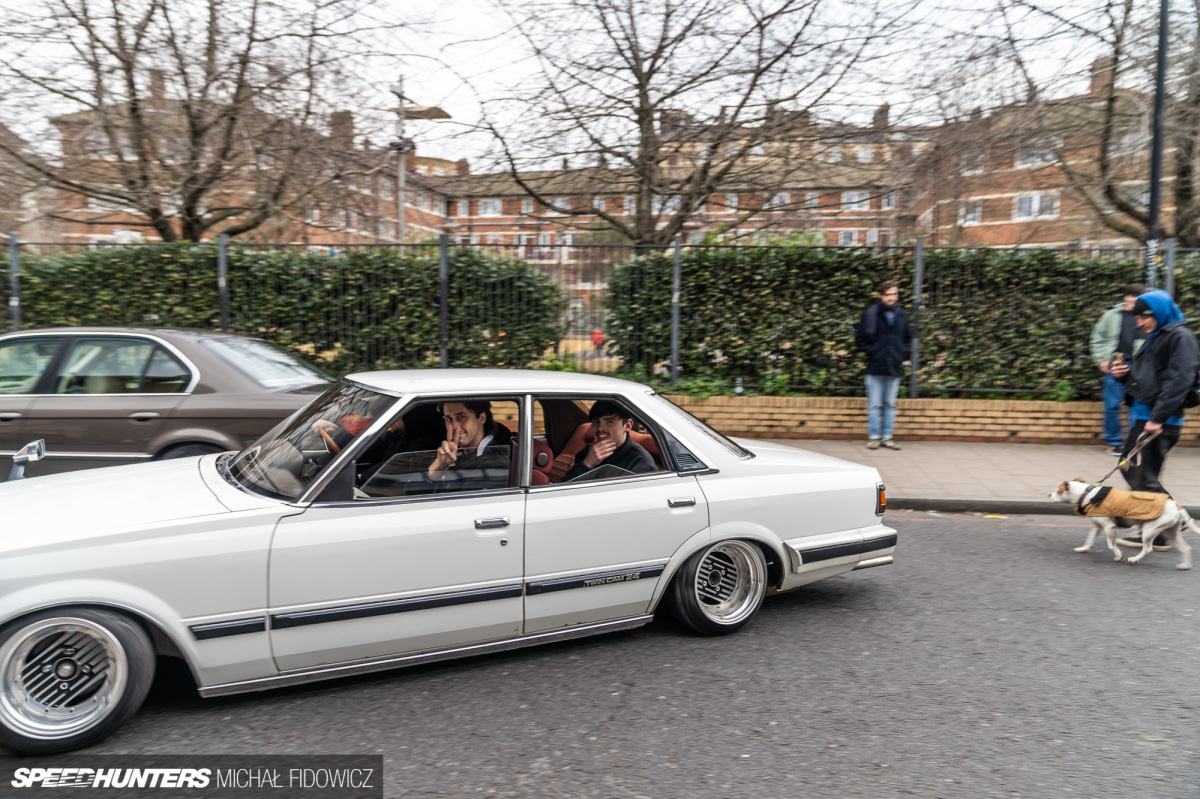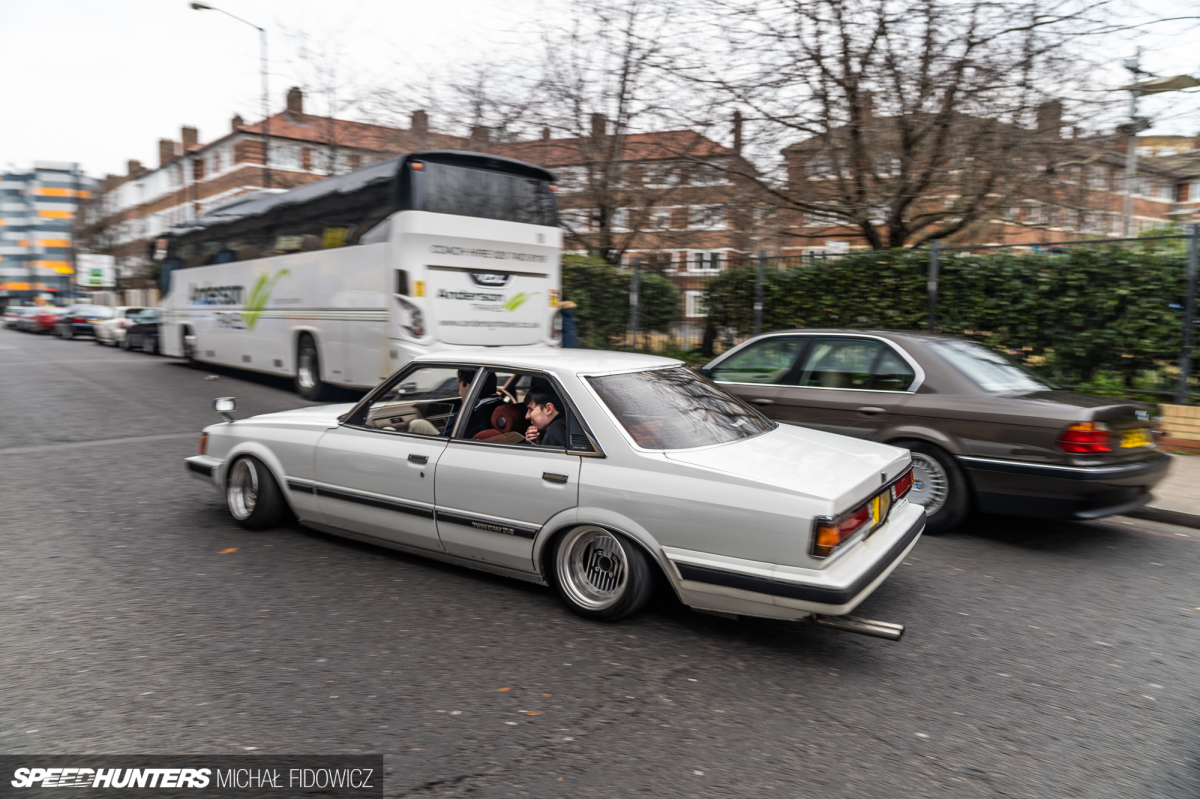 Just over a month ago, I found an Instagram post from 2017 that showed a BMW E38 L7 sitting on an ex-council estate somewhere in London. I'd never seen this car before, and found it really interesting how something so special could sneak under not just my radar, but my friends' radars too. There can't be many more than five or so L7s in the UK, let alone just out and not under a car cover.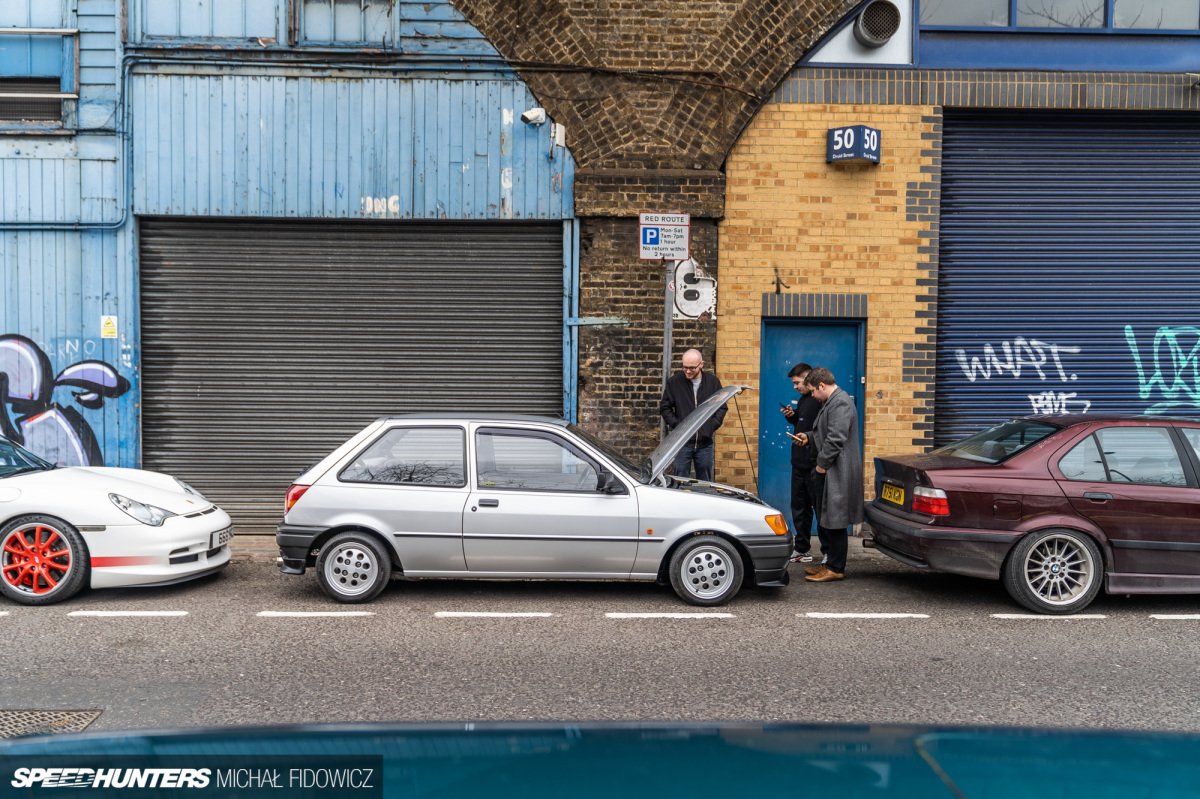 A few days' worth of detective work later, we managed to pinpoint a rough location. My friends and I decided we'd make a Sunday of it, starting off with a classic car meet near my neck of the woods before heading over to where we thought the L7 was. At the morning meet, we saw an orange Bentley, which is where today's story really begins.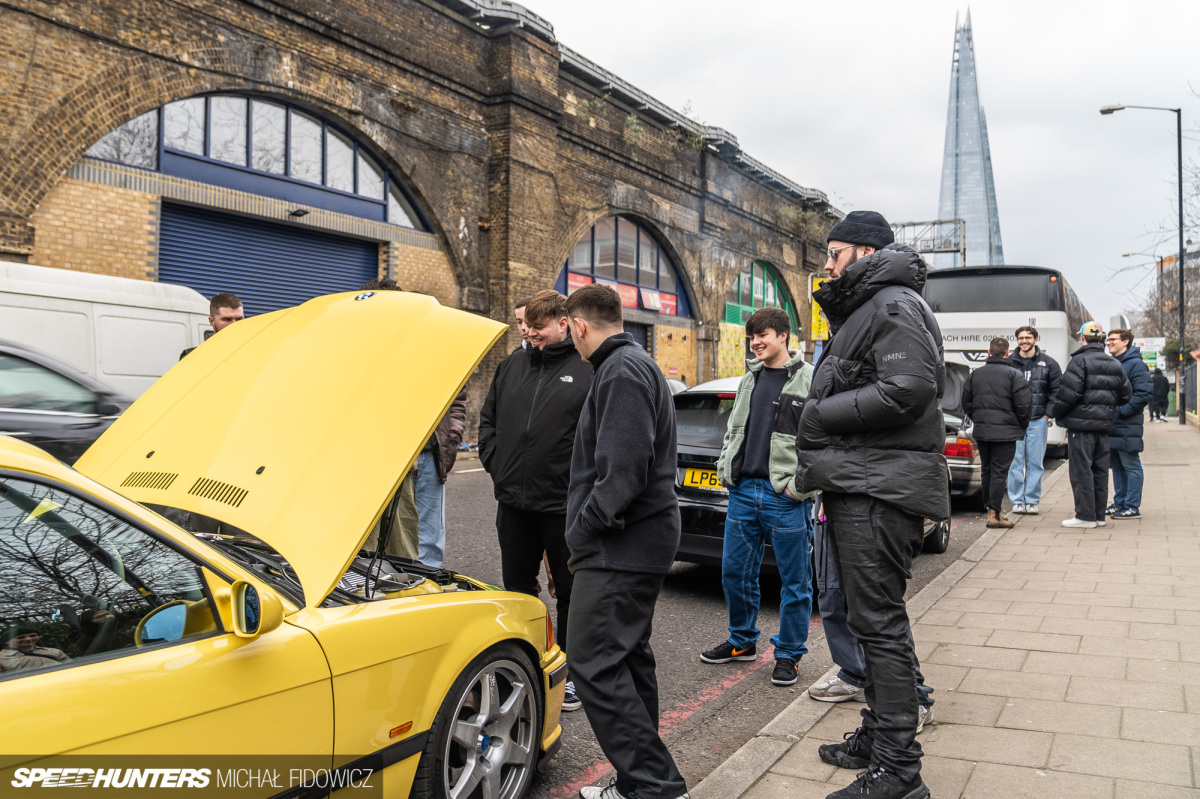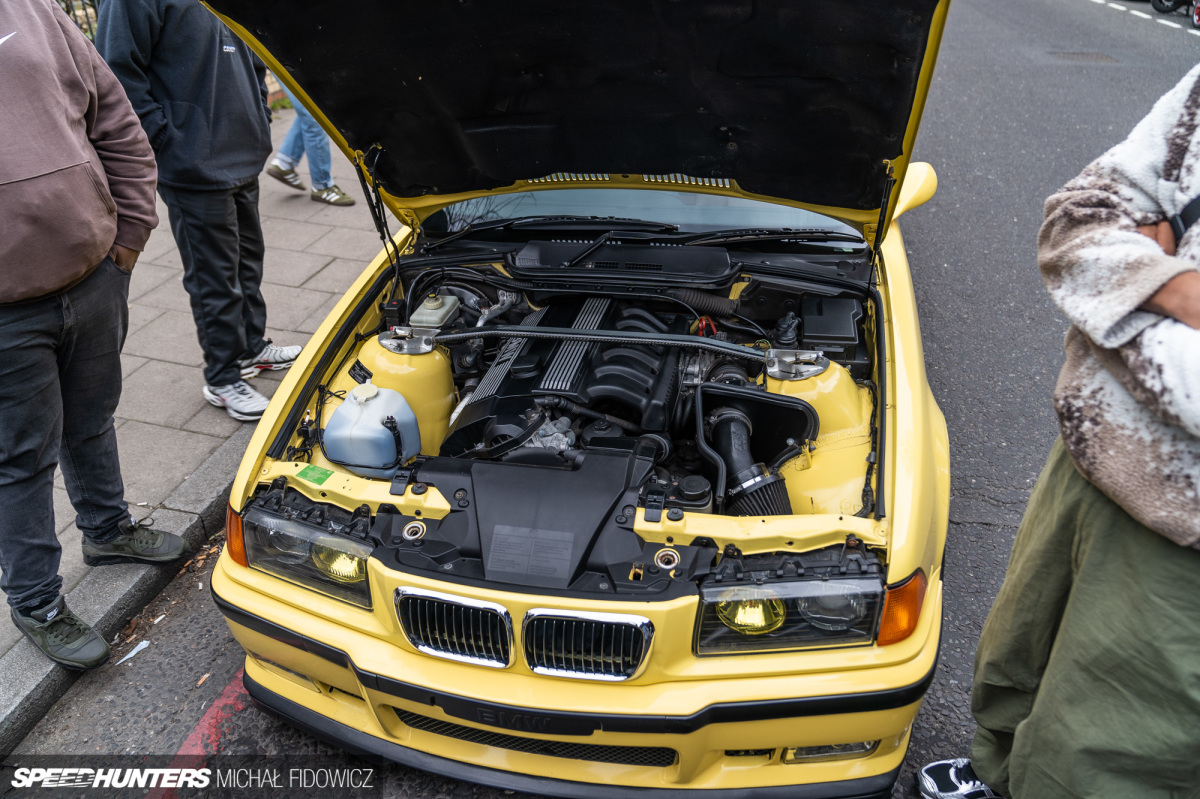 Fast forward five hours after seeing the Bentley, we were in full treasure hunt mode trying to find the damn L7. To be honest, we were just walking round in circles getting nowhere. While walking down Druid Street in Bermondsey we came across the same Bentley again.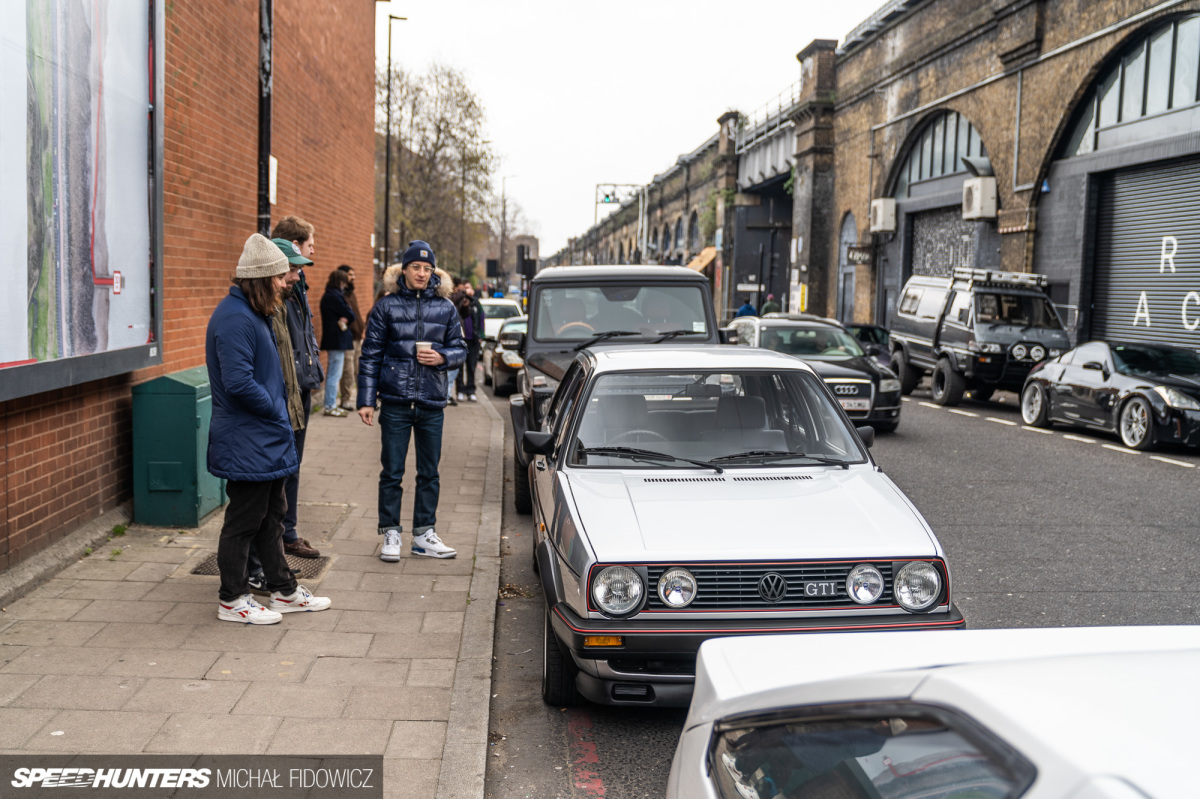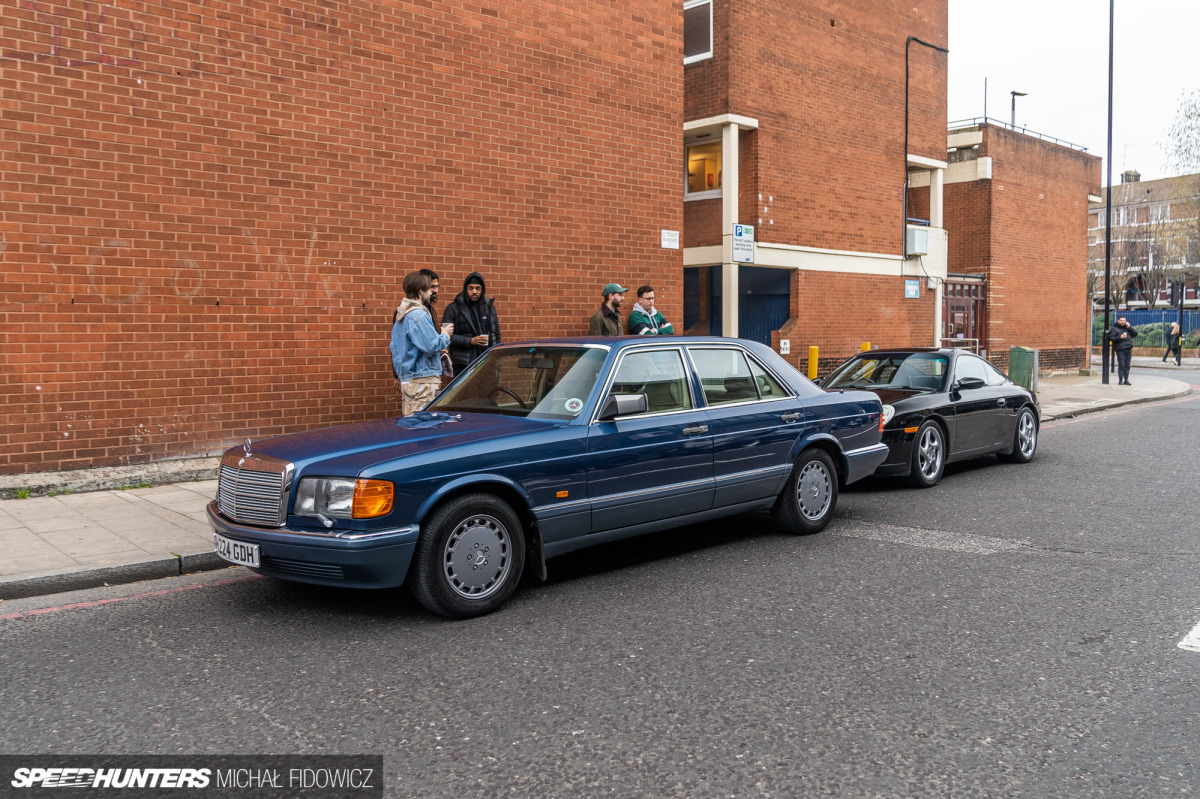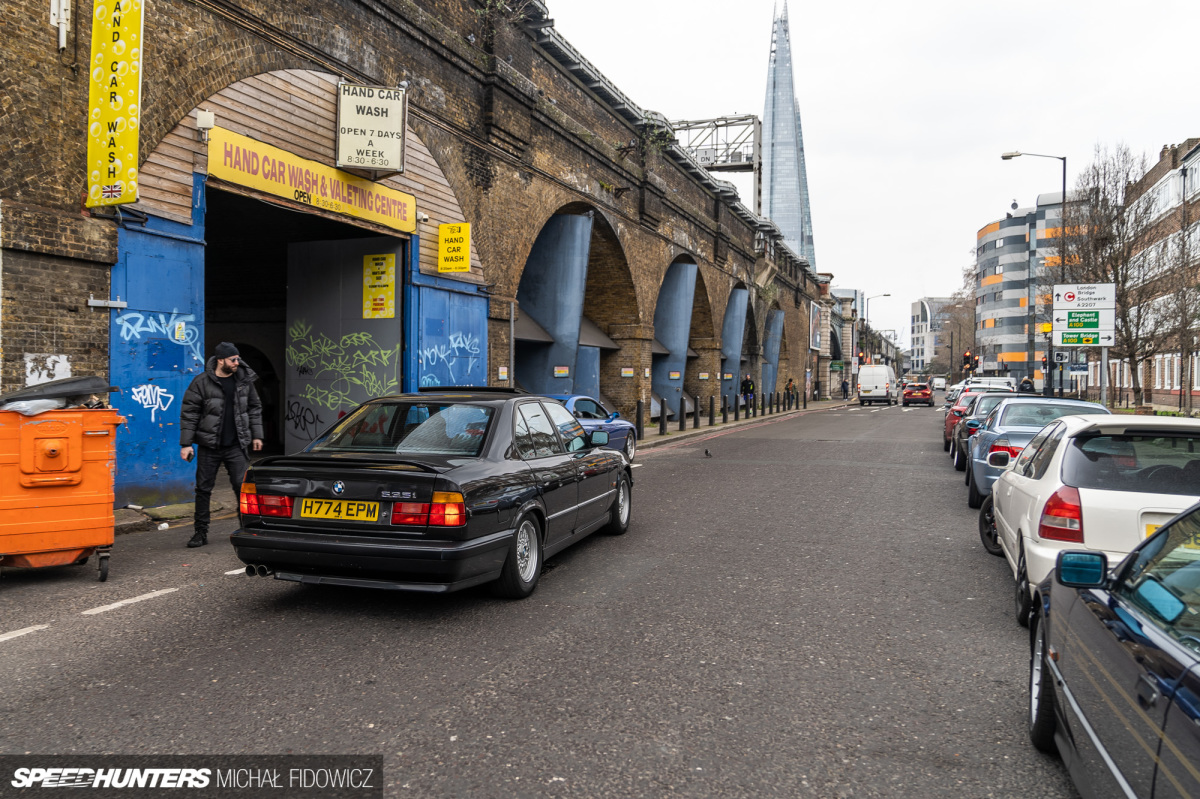 This time we went up for a closer look, before hearing the vintage line we've all heard whenever caught looking at a car: "Do you want to buy it?" From that point on, we got chatting with the owner Chris.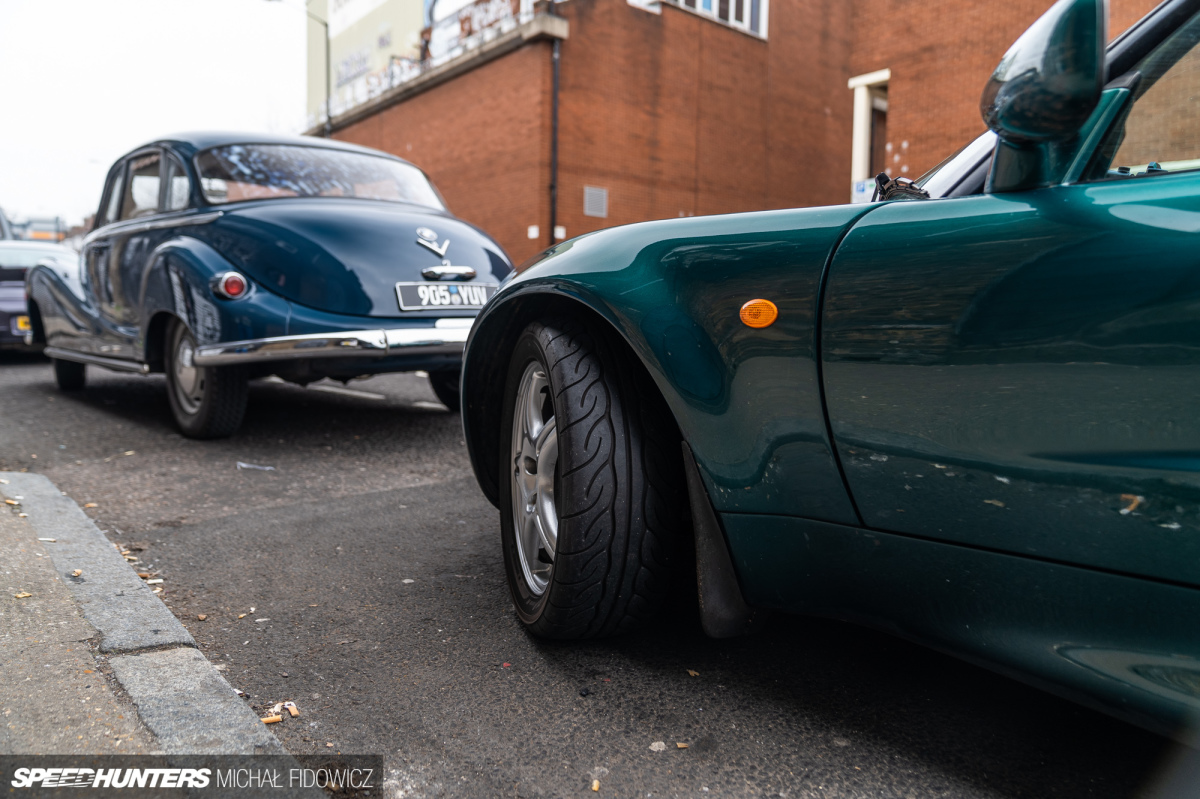 As it transpired, Chris's son Sebastian is the curator and main pilot of ForeverGood, an event space fronted by a beautiful orange archway. Over the last few years, ForeverGood has hosted a variety of musicians, personalities, art exhibitions and anything creative coming out of London. Sebastian's event space also has roots in classic cars, as it was a garage in its past life.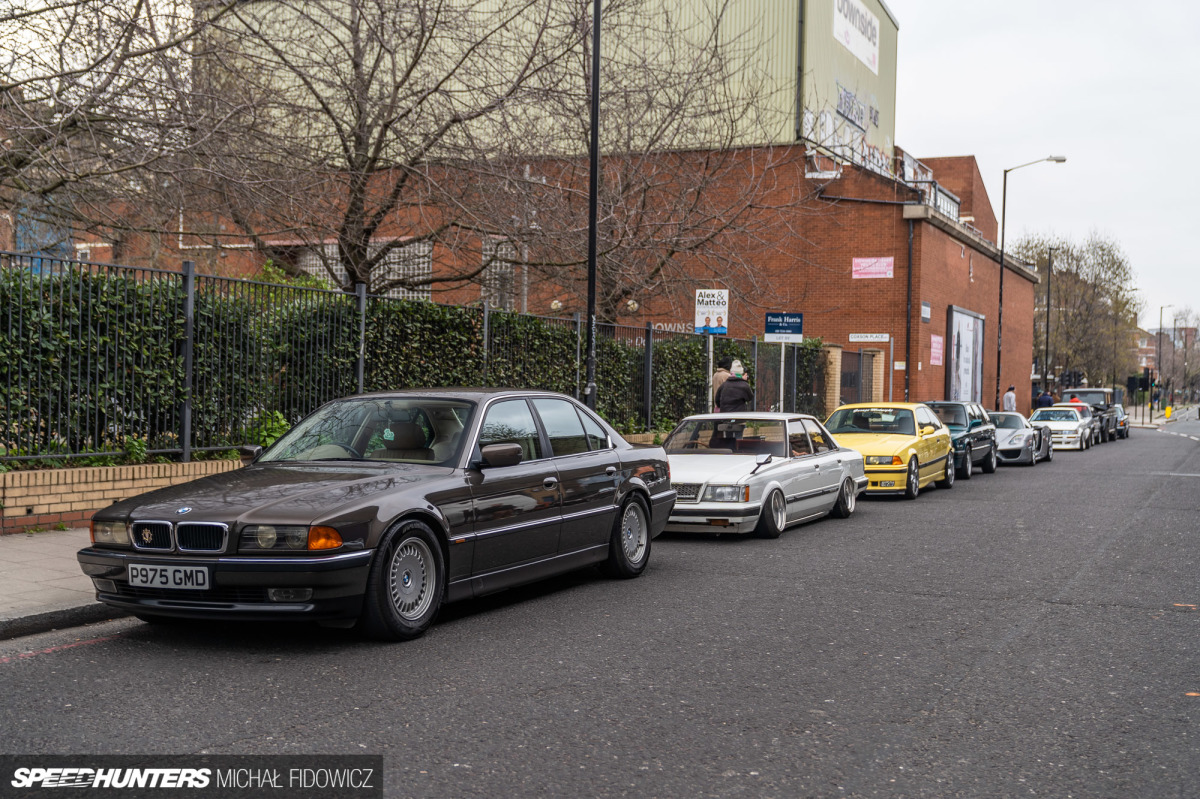 Take Sebastian's interest in housing London's many creative subcultures, Chris's love for interesting vintage automobilia, a buzzing area of South East London with an empty, free parking road overlooking an iconic London landmark and we had ourselves the perfect location for a MICOL cars and coffee morning.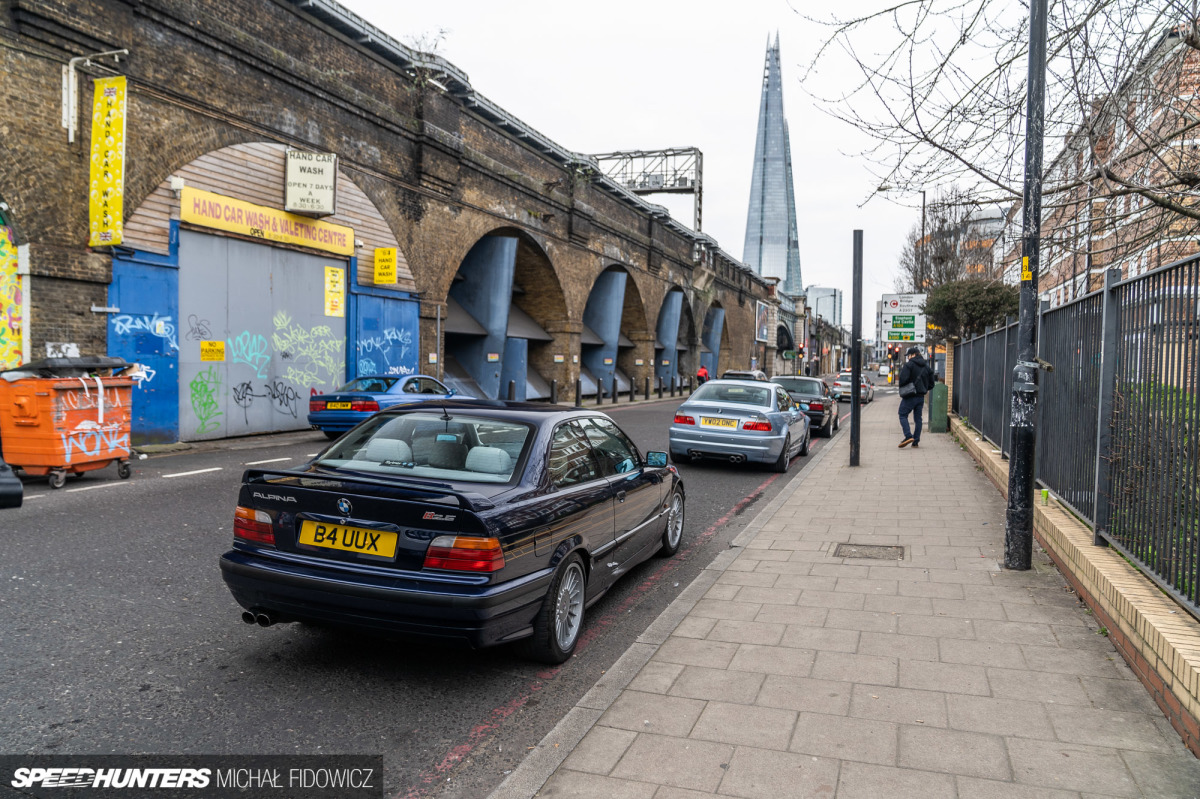 After a few meetings with Seb and his team, we found a date and started a guest list sign-up sheet for our followers. The area isn't huge, so we didn't want to overbook and force people away from where the venue was. We picked our numbers and sent invites out to those who applied.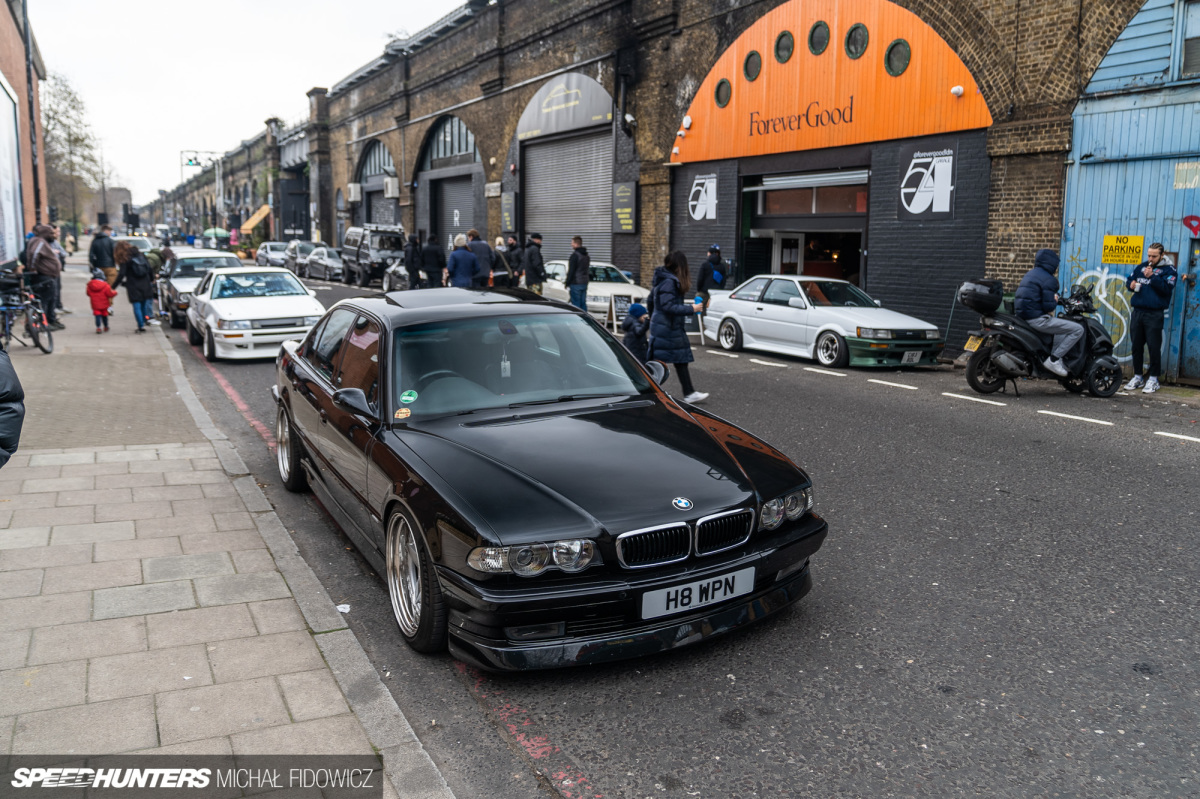 Inside, Chris had a couple of cars up on the ramps and Sebastian arranged an art exhibition. Now, preoccupied me spent the whole morning outside mingling with those who turned up, putting names to faces and seeing how people were doing, so I actually failed to take photos of anything inside the venue. Poor effort from me, I know. Seb, I'm sorry I failed you on that one.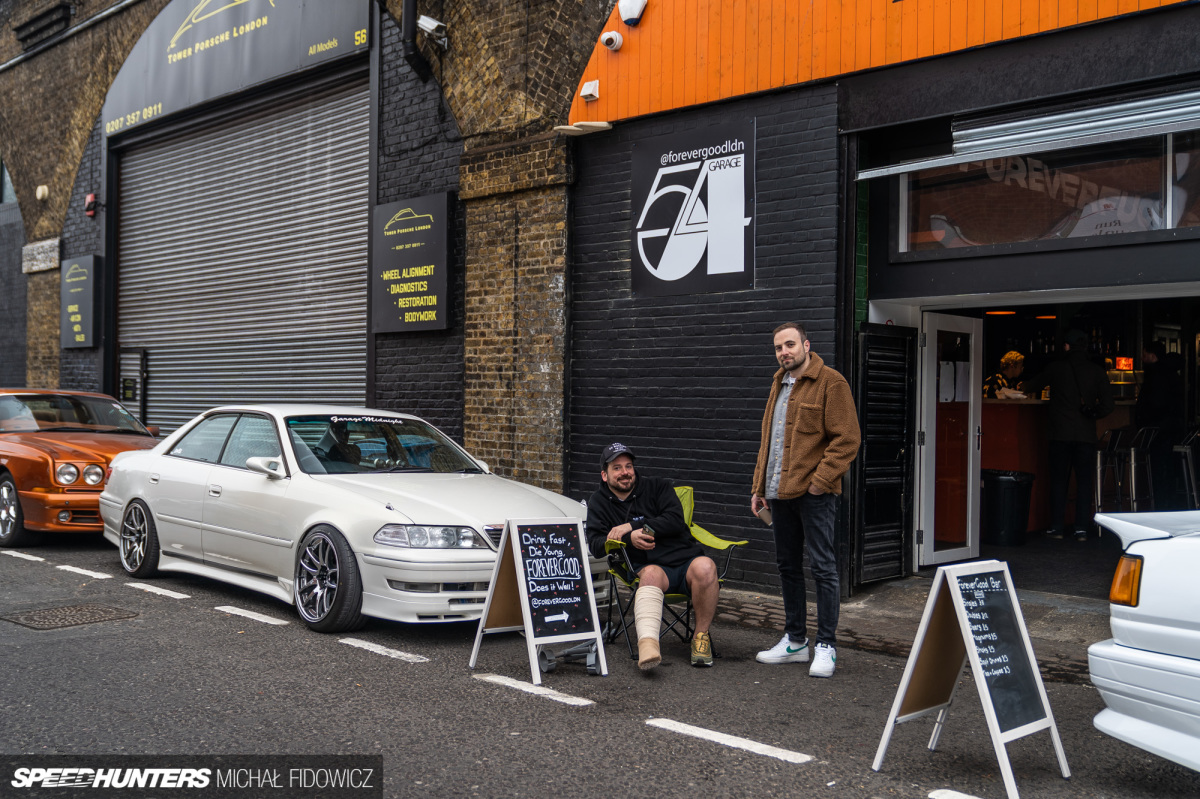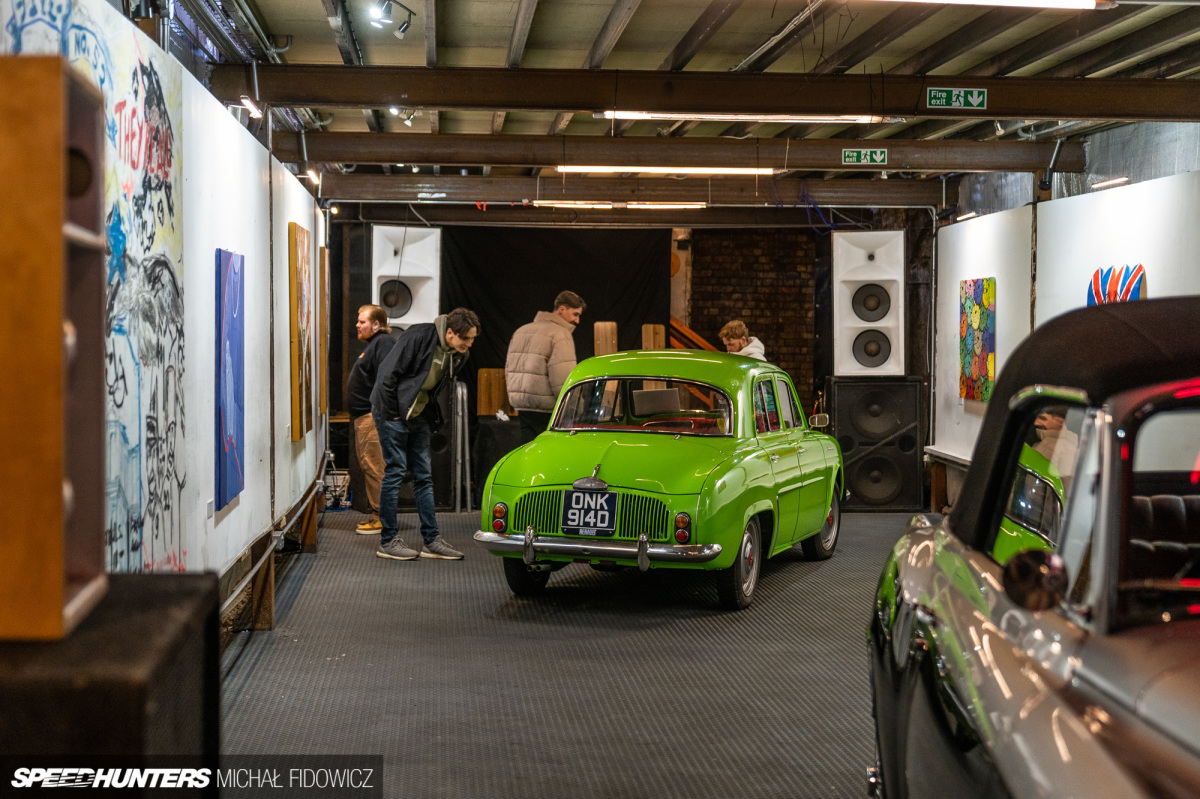 But take my word for it, ForeverGood provided everyone with space to sit down and chat, and an opportunity to grab a tea and breakfast and see what the venue was all about. With the help of Sebastian we managed to achieve our vision – a place where people came together for not only their love of cars but their interest in people first.
The mix of cars was literally perfect. There was a slight dominance from BMW owners, but hey, you should know by now I have a strong affiliation with the brand. A fair few modified cars turned up too, some which will most definitely grace the pages of Speedhunters this year, including Josh Gresswell's GX61 and Dino's AE86.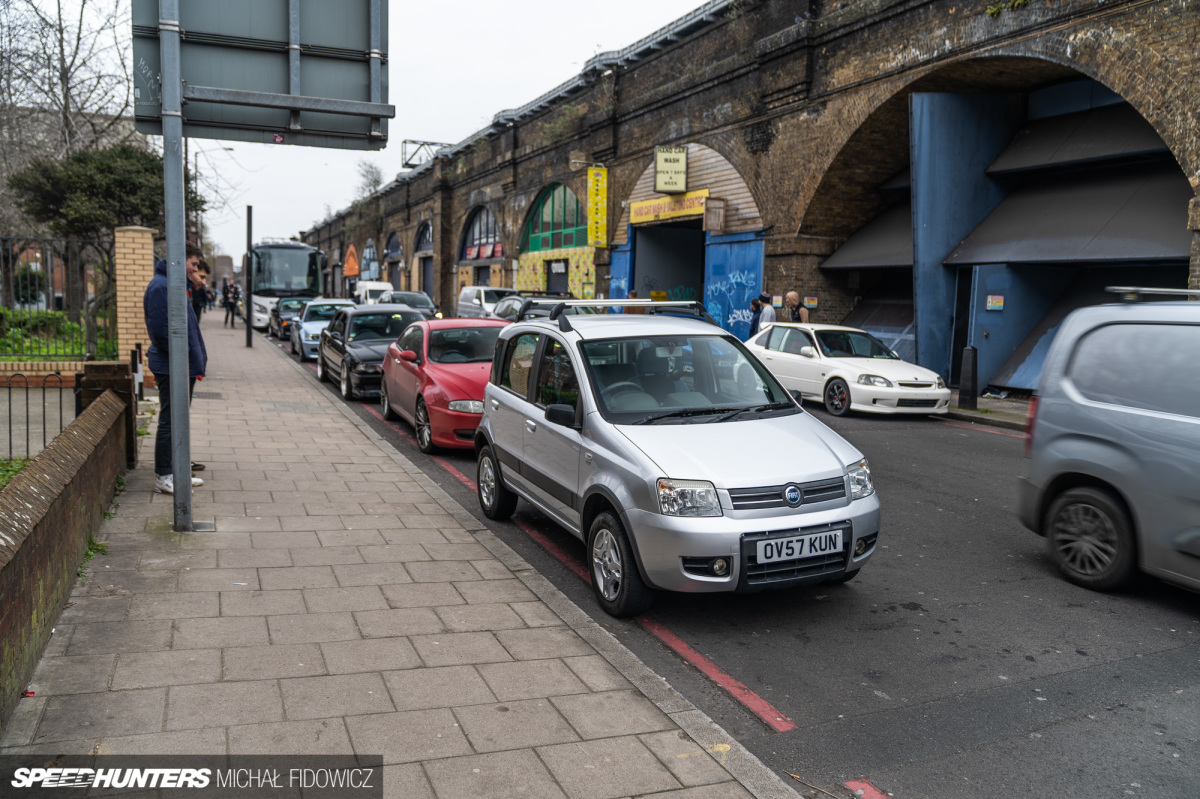 And of course, many, many cars in theme with the original 'mildly interesting' mantra.
There was something to be said about every car that rocked up, but this 4×4 Panda stole my heart. It's an absolute modern classic which will see the same following in 10 to 15 years time as the original model is seeing today.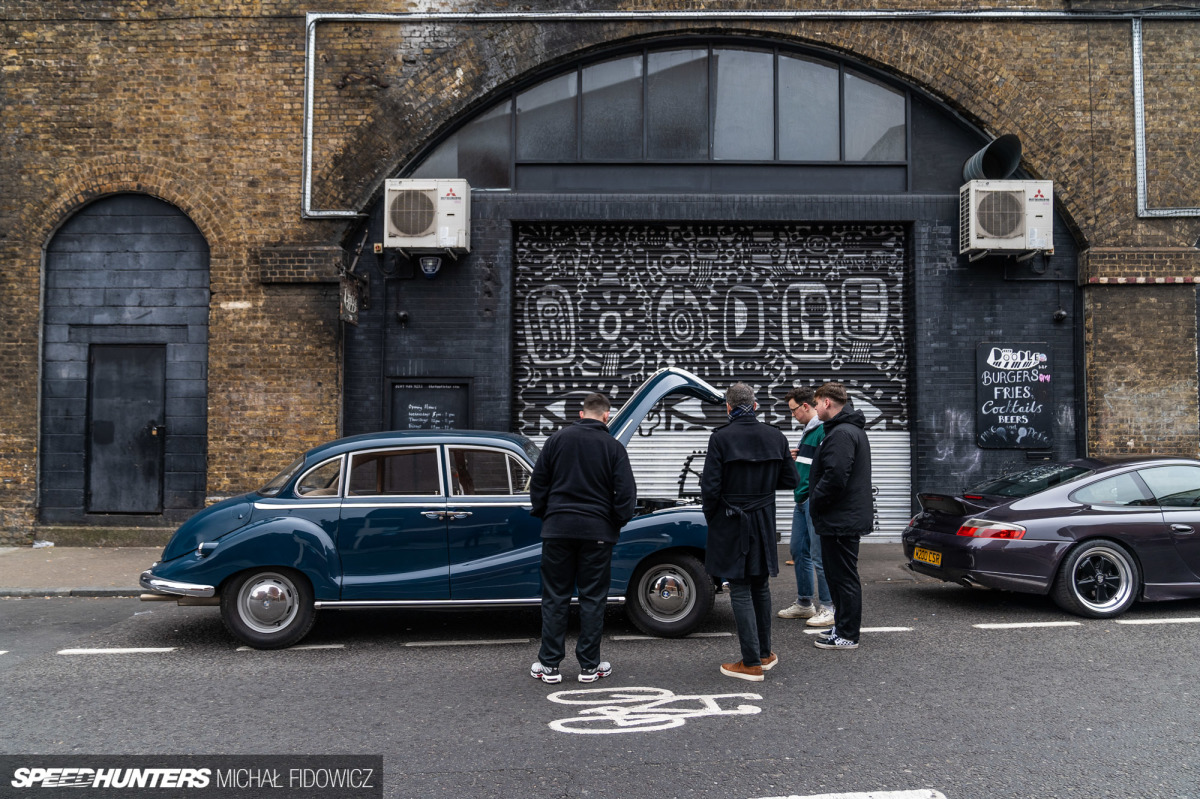 This BMW 502 V8 – a model that housed the German automaker's first stab at a V8 engine – is ultimately the predecessor to all the V8 5 Series we know and love from the '90s till today. I know BMW Welt in Munich have a 502 Taxi in their garage with over 1,000,000km on the odometer as exemplar of their build quality and reliability, even back in the '70s.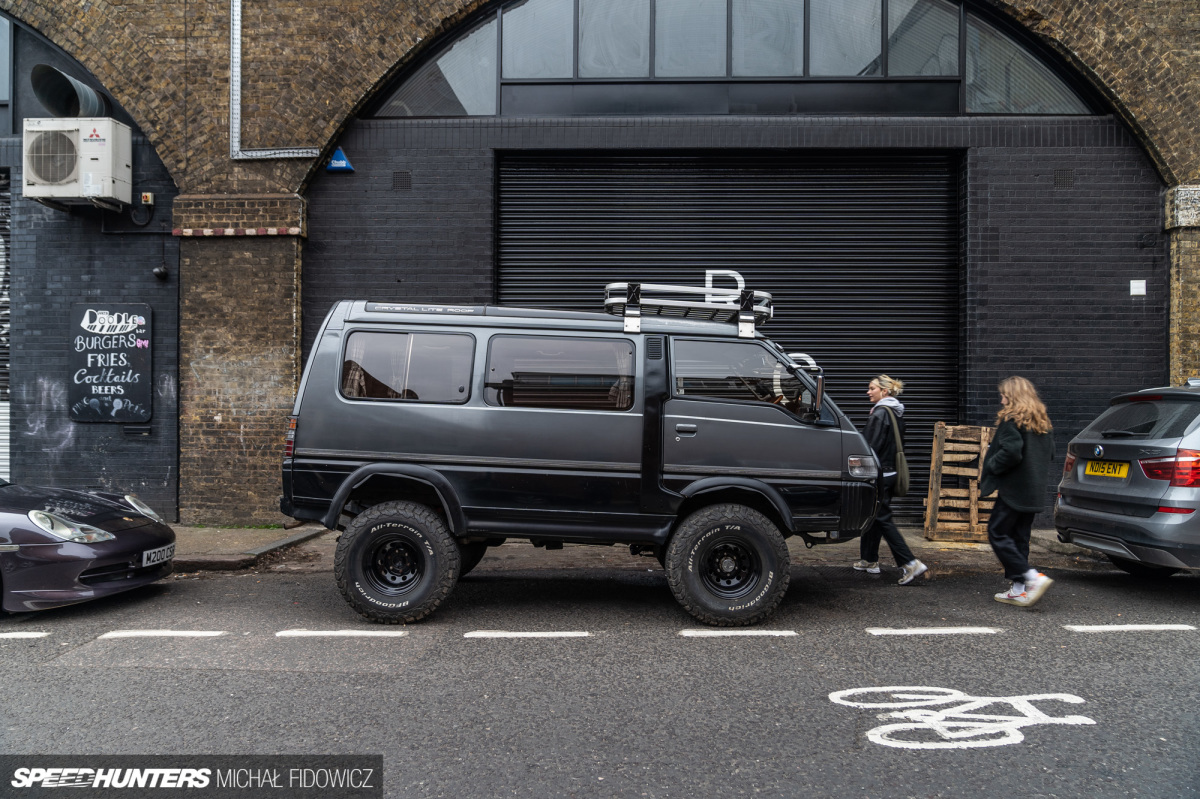 Sam's Mitsubishi Delica is incredible. It's an off-roading metal tent, capable of not only green laning, but the doing the whole van-life thing that is very much the rage right now. Also, it's miles cooler than any Mercedes-Benz Sprinter you'll see on the internet.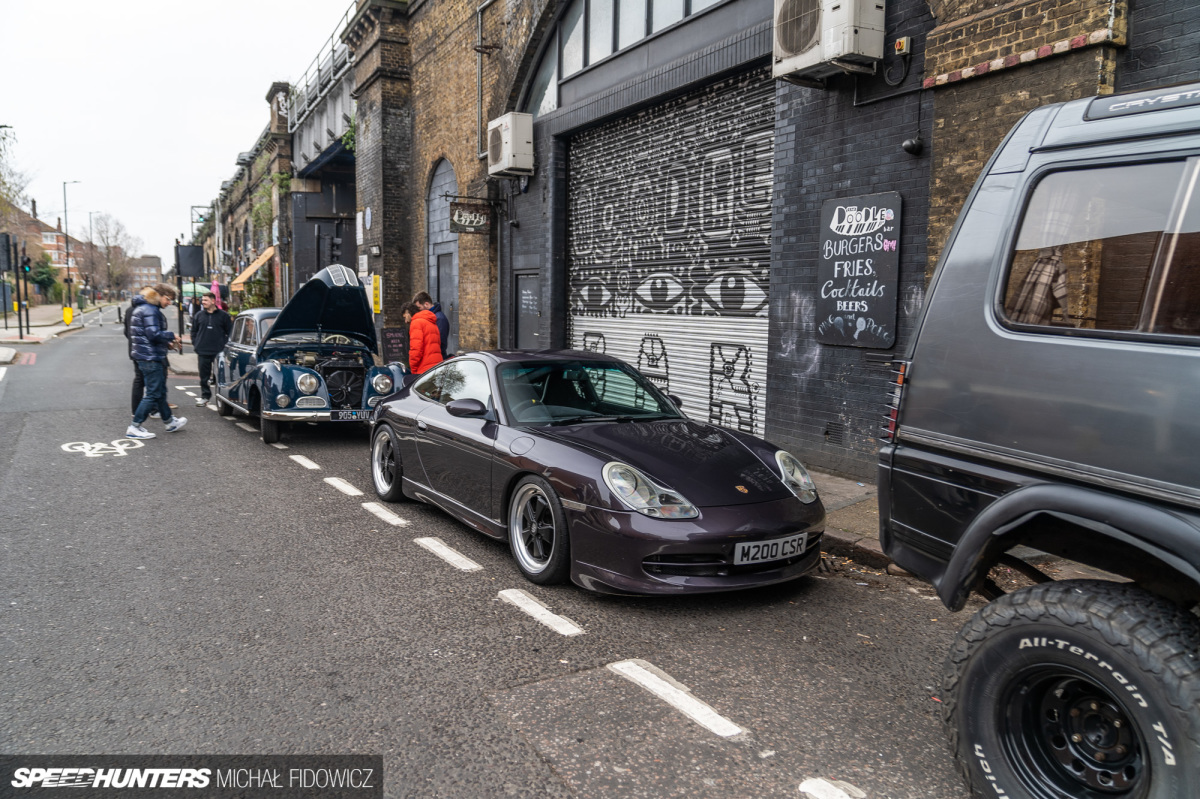 Parked next to it we've got Seb's 996 CSR – a reimagined 911 created by Porsche specialist RPM Technik and a car that in itself is a whole story – and then another black 996 C2 owned by my friend Ghaleb. Ghaleb is a brilliant writer and helps me run MICOL by contributing a few posts every month. Ghaleb and Dino were key players in getting MICOL off the ground and then getting this event organised with the team at ForeverGood.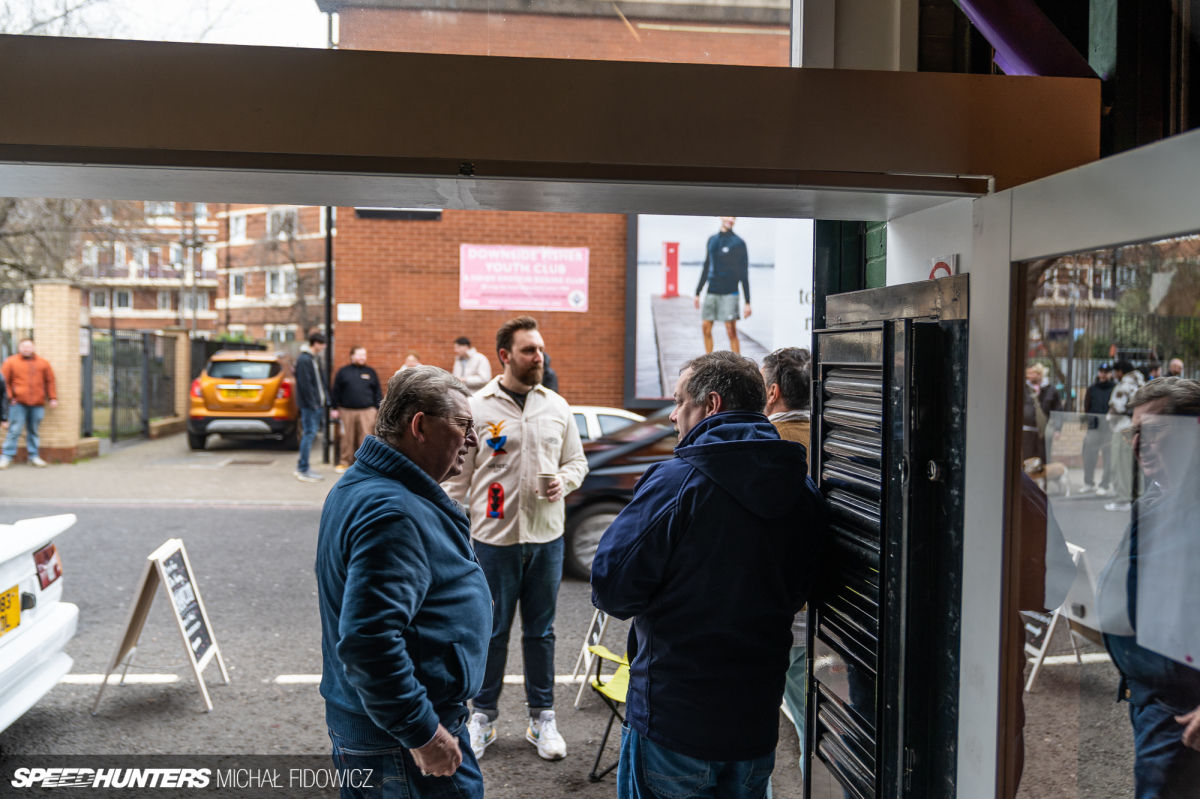 Speaking of which, of course Chris brought along his orange Continental Sedanca Coupe – an extravagant, targa top, one-of-79-unit run of Bentley's iconic Continental GT. Chris was even kind enough to reverse his Bentley a little so Speedhunters' own Ryan Stewart could park up his JZX100 outside the front door.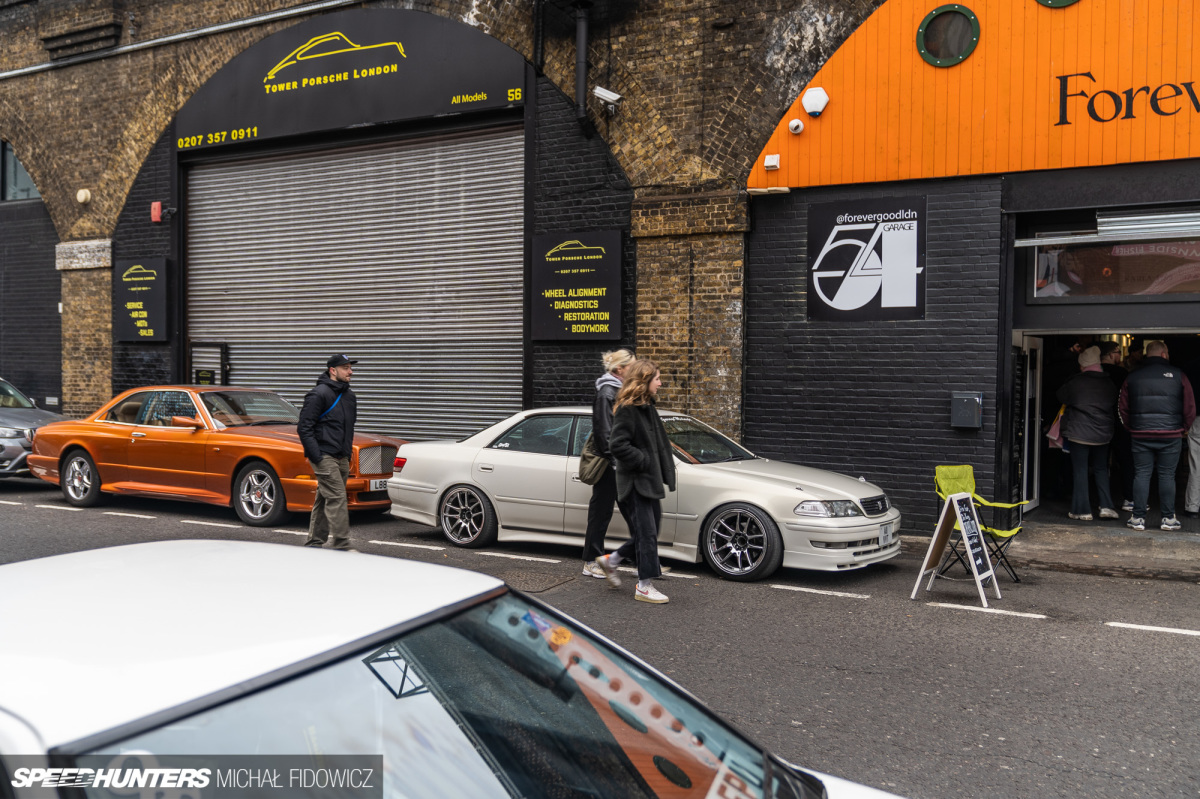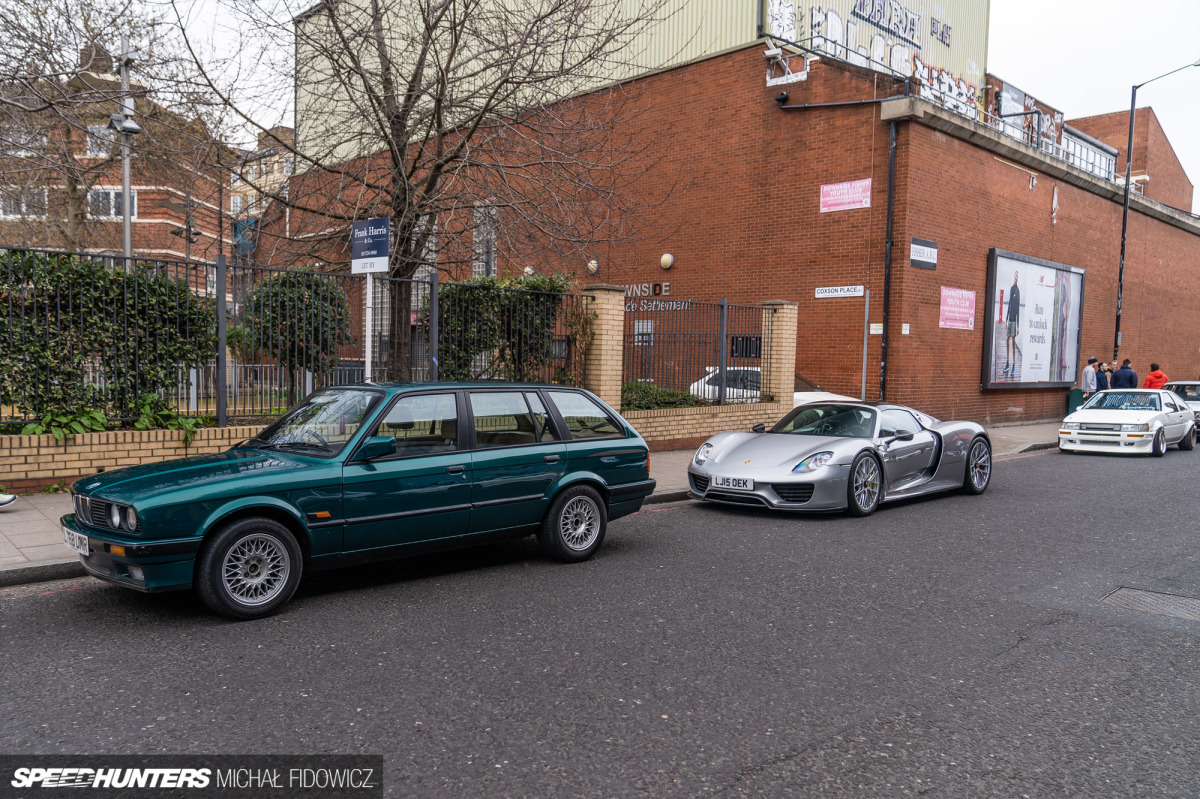 And this is all just surface level of what rocked up on the day. I could easily write another 1,500 words deep diving into each car, probably 1,000 alone on the 500-mile Porsche 918.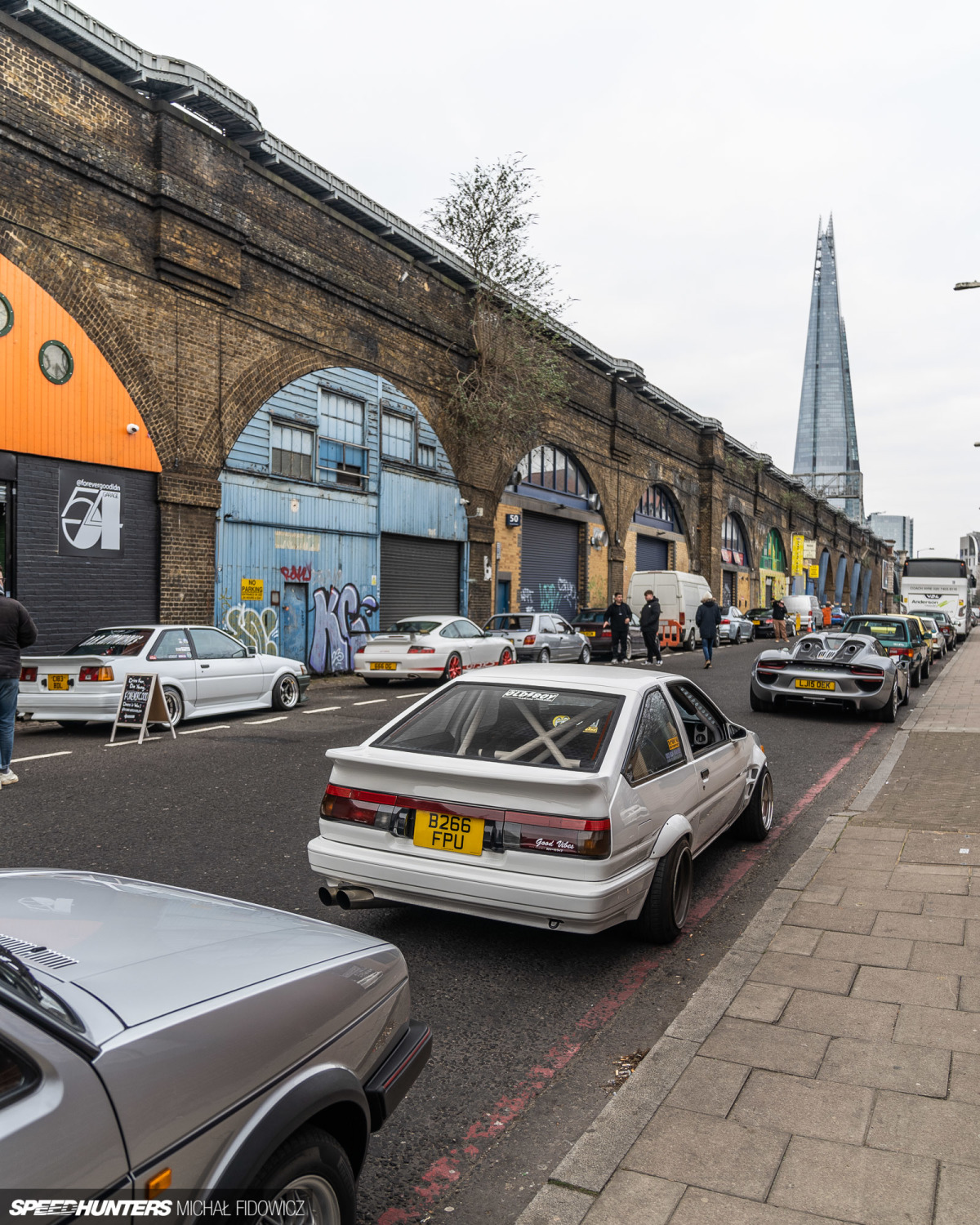 Within one month of meeting the ForeverGood team, they provided us with the perfect venue, we provided the perfect crowd, and the crowd brought the perfect cars out for a brilliantly interesting cars and coffee morning.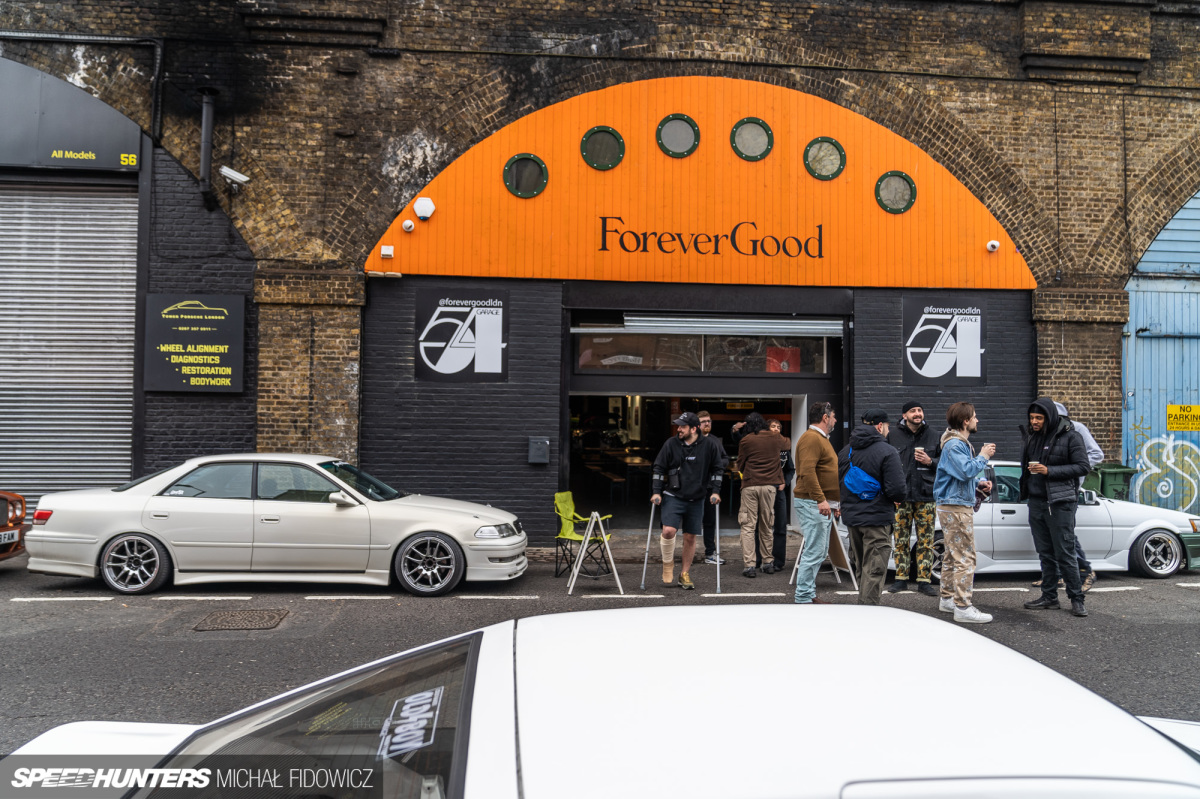 Oh, and in case you were wondering, of course the guys at ForeverGood knew exactly where that damn L7 was parked. Icing on the cake. We found it and, yes, it was incredible. Not bad for an off-the-cuff day trip out in Bermondsey, eh?
Michał Fidowicz
Instagram: candyshowroom