Stoneleigh Park in the UK Midlands is usually known for its contributions to the agriculture and farming industry. Dozens of businesses invested in both current and future of farming are scattered throughout the estate. But for one weekend a year, bovine and seeds are replaced by anti-lag, oversteer and vendors displaying their finest motorsport wares.
The event's called Race Retro.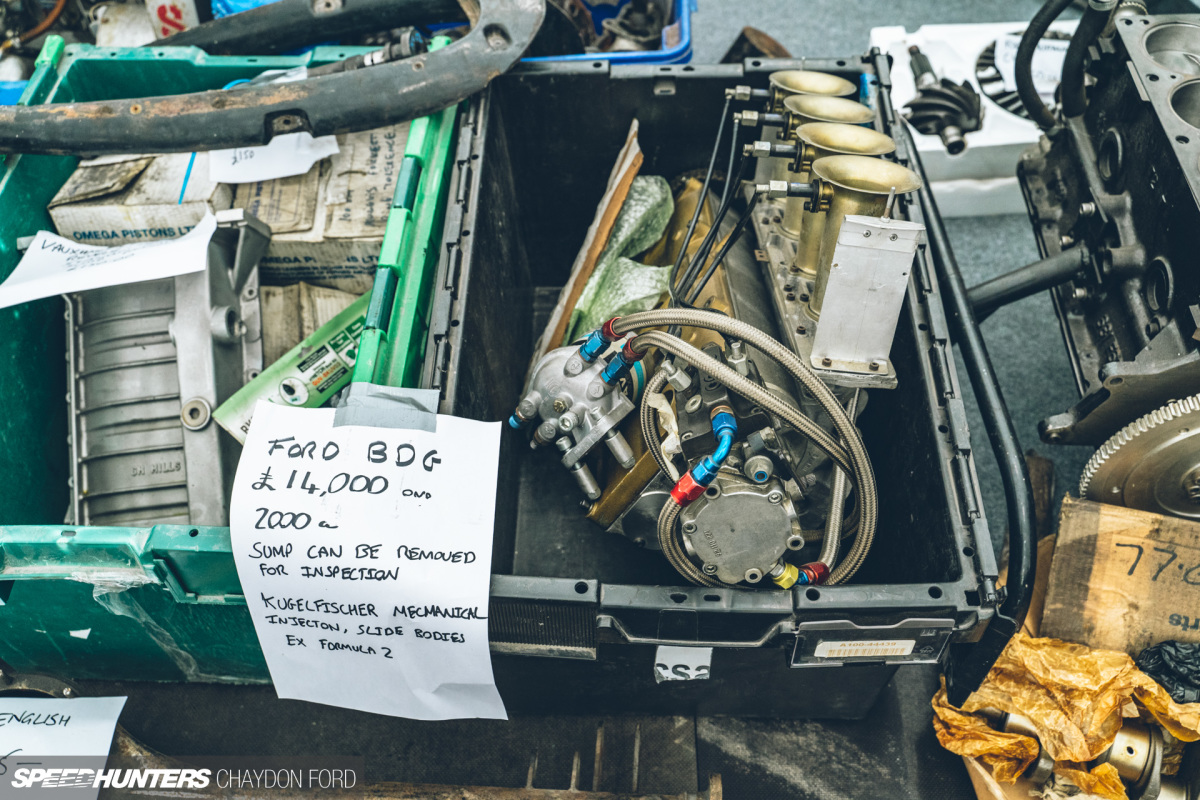 Race Retro follows the trend of events returning after a pandemic-driven hiatus.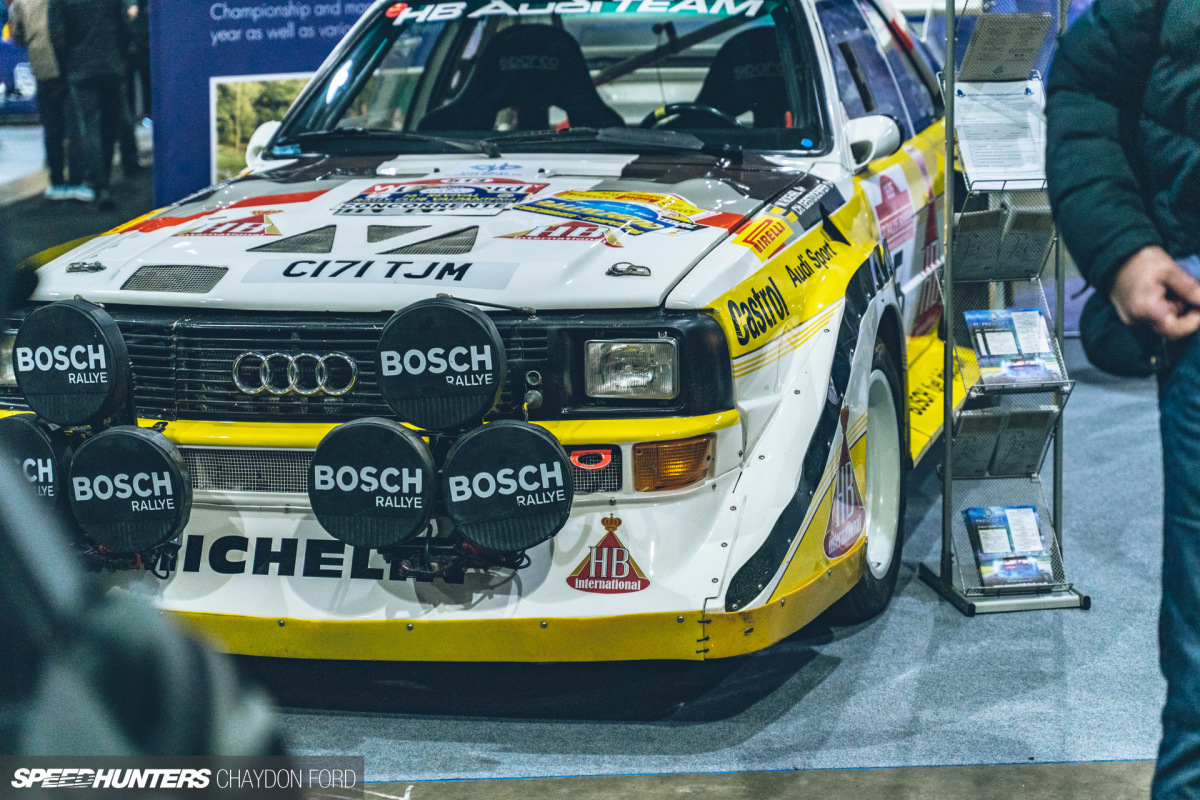 A lot has changed in that time; companies are slowly recovering from a difficult few years and as such Race Retro 2023 was noticeably smaller than pre-Covid times. Despite that, there was still plenty to see, both inside and out, static and in action.
The Show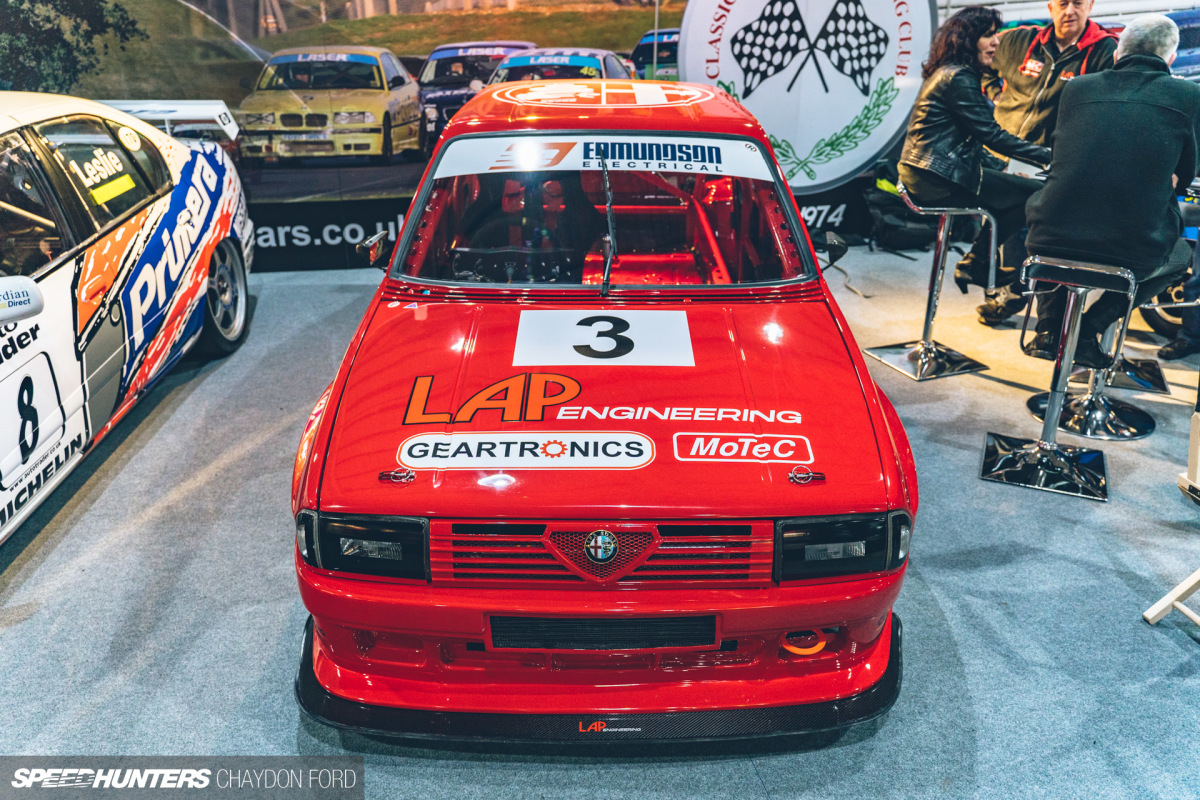 Although I'm going to focus mostly on the rally side of Race Retro in this post, the event covers the full motorsport gamut. That includes amazing cars like this Alfa Romeo 33 circuit racer – a factory works machine no less, but one that never saw any action in period. It has since been upgraded with a 2.0L engine, sequential gearbox and a host of carbon fibre parts. Making around 240hp and weighing little over 700kg means it can hold its own when racing against V8 Supercars in the Classic Touring Car series.
I've got a dedicated spotlight on the ex-David Leslie BTCC Nissan Primera parked alongside coming up.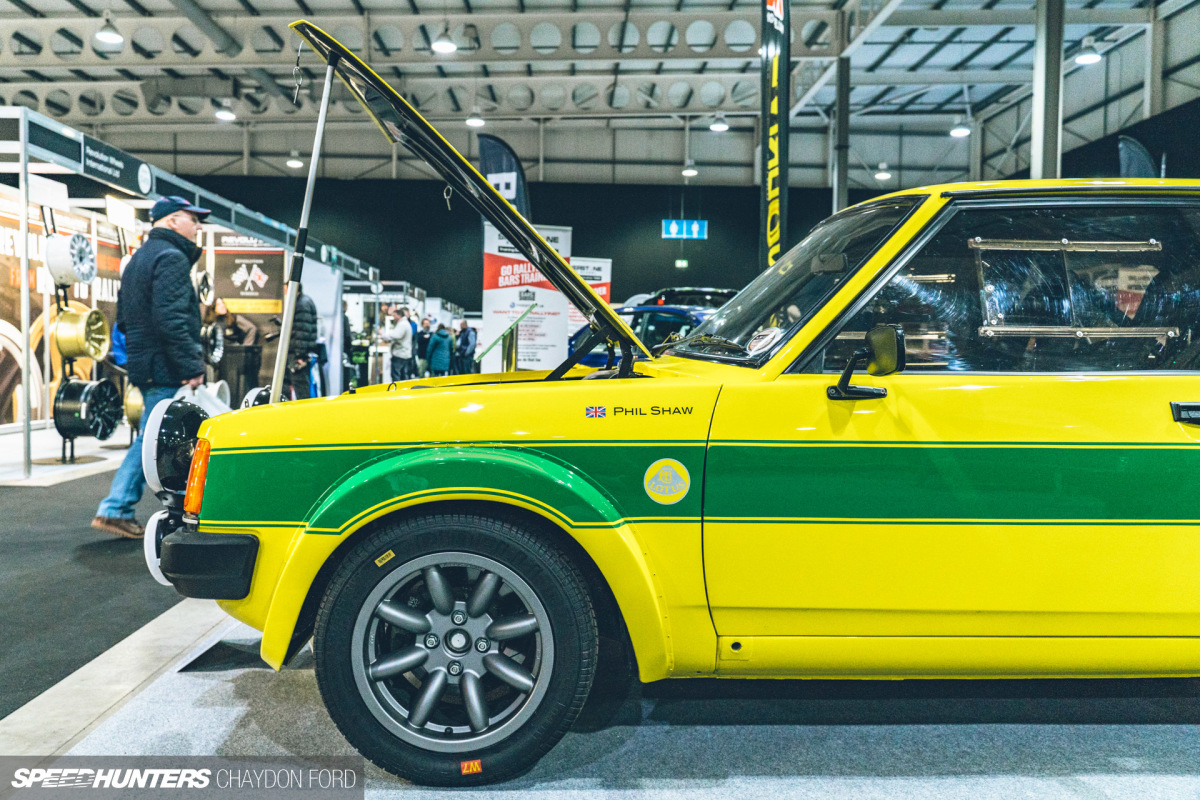 The Tolman Motorsport Lotus Sunbeam is no less impressive than when it was featured a few years ago on Speedhunters.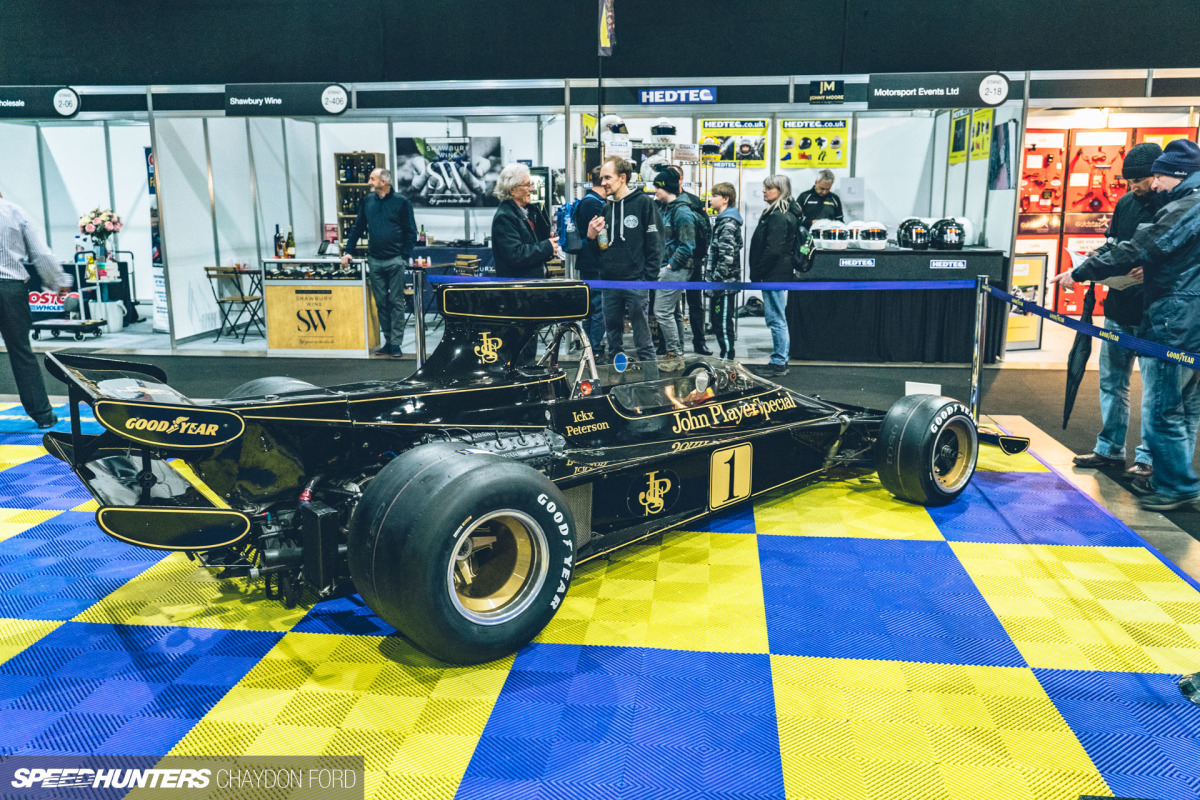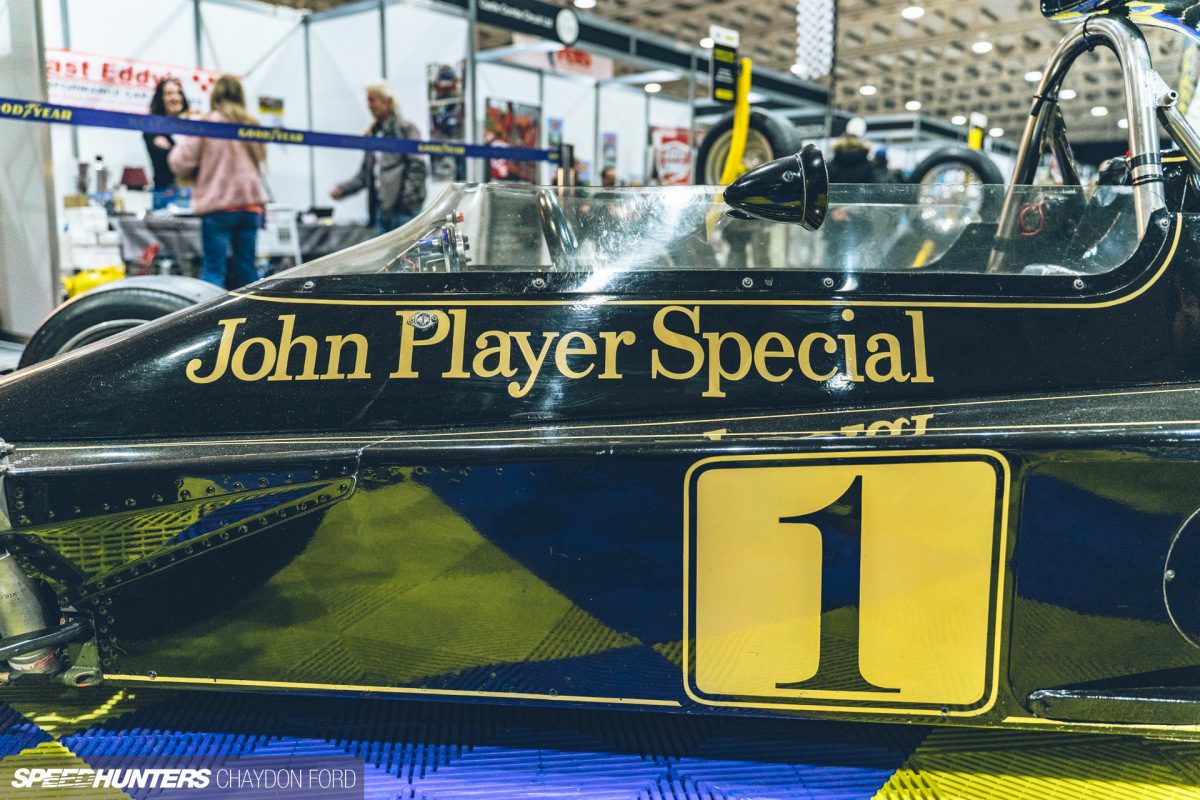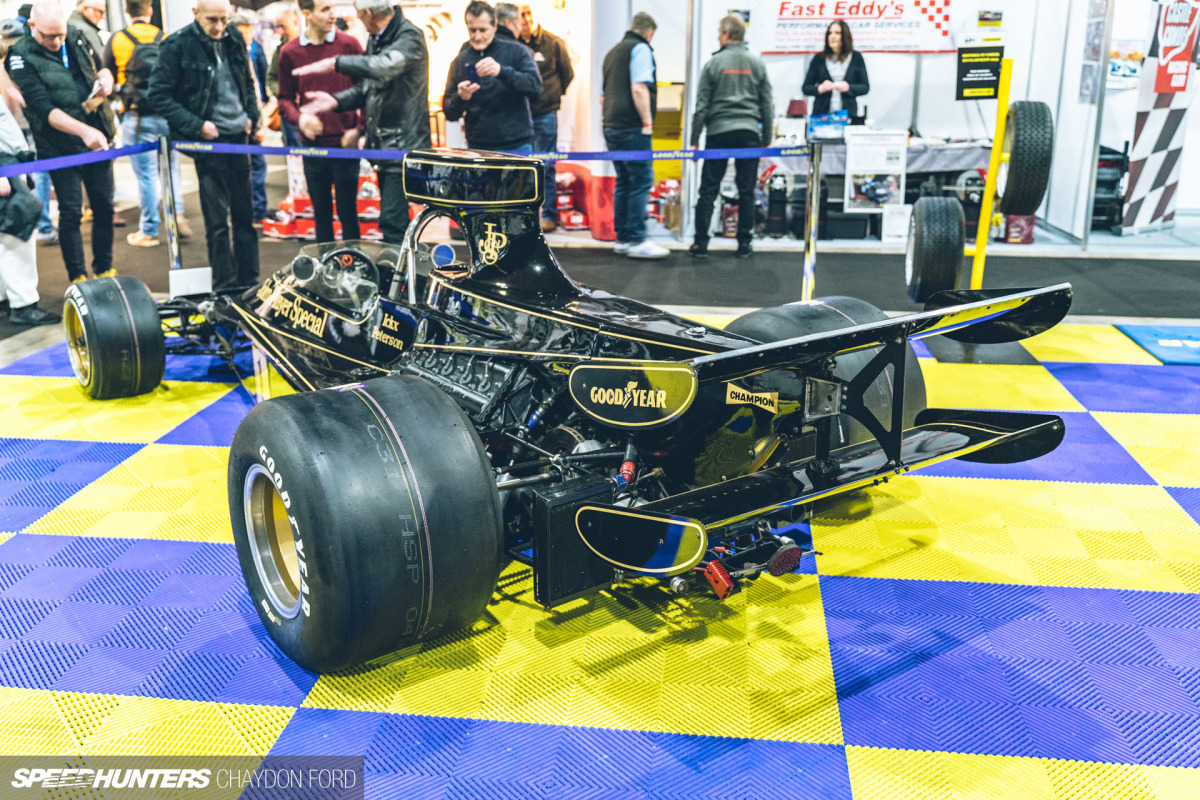 Keeping with the Lotus theme for a moment, the 76 on display featured some radical new upgrades over its predecessor, the Lotus 72. Most visually noticeable is the double rear wing, but this car also featured an electronic clutch operated by buttons on the shifter, along with an additional brake pedal, allowing the drivers to either left or right-foot brake without fouling the steering column. Sadly, the 76 was plagued with issues and ultimately scrapped, with Lotus reverting back to the 72 design.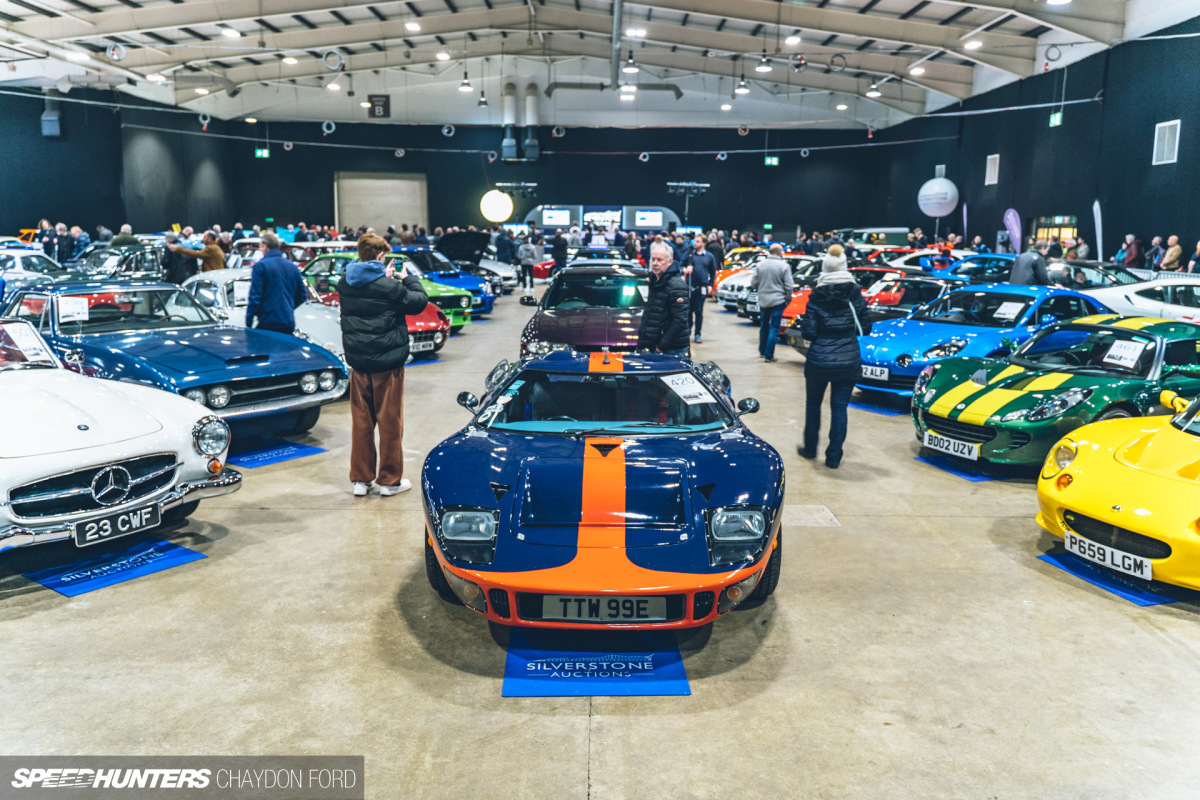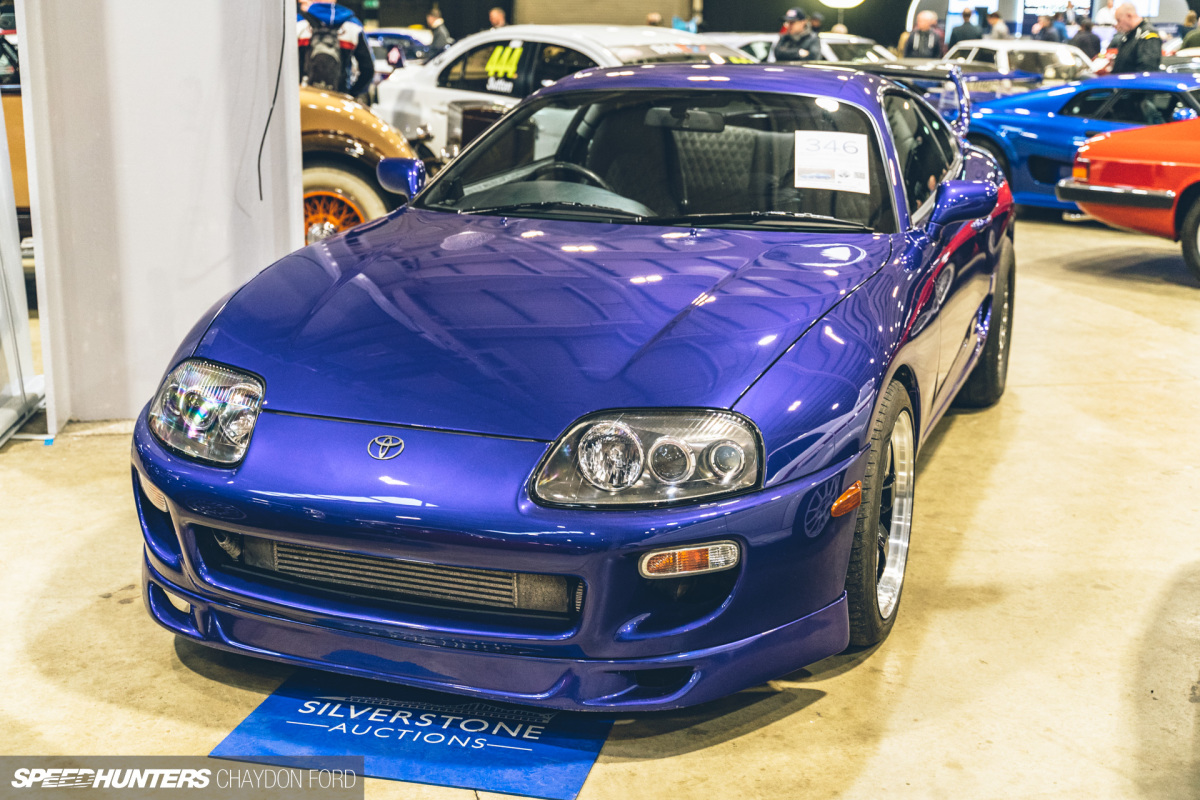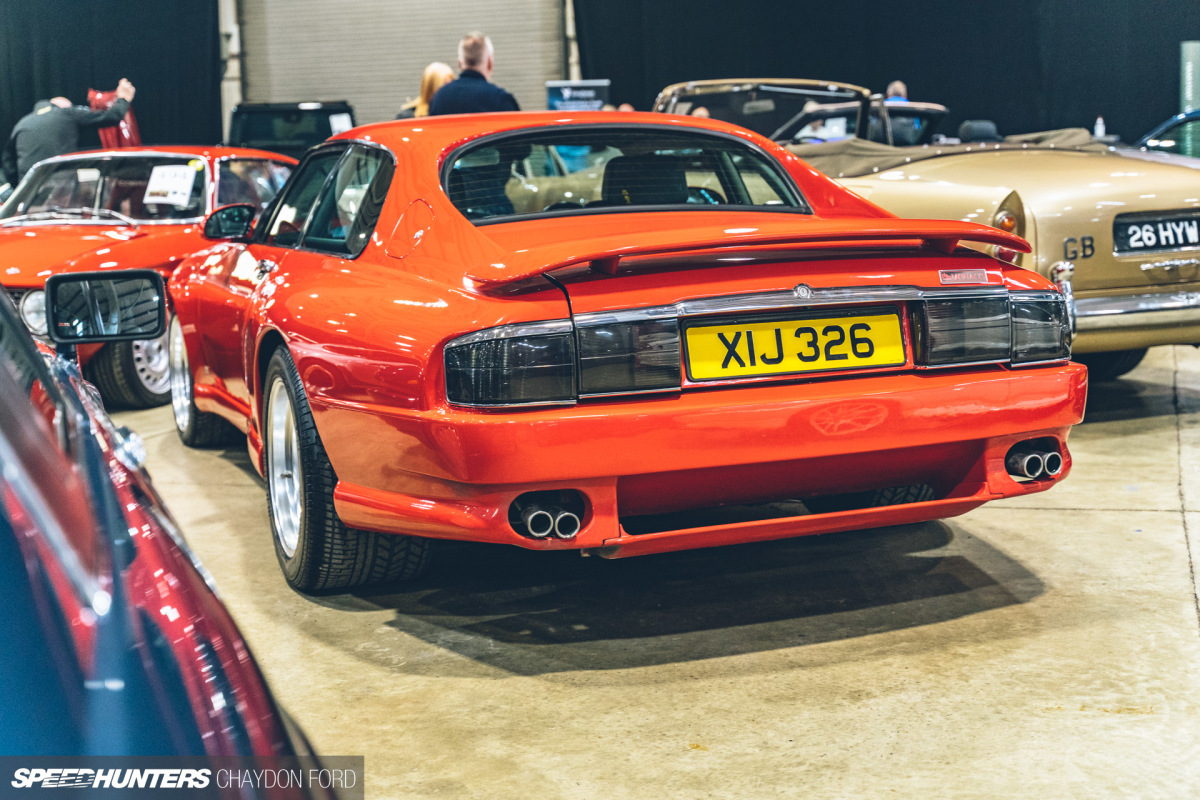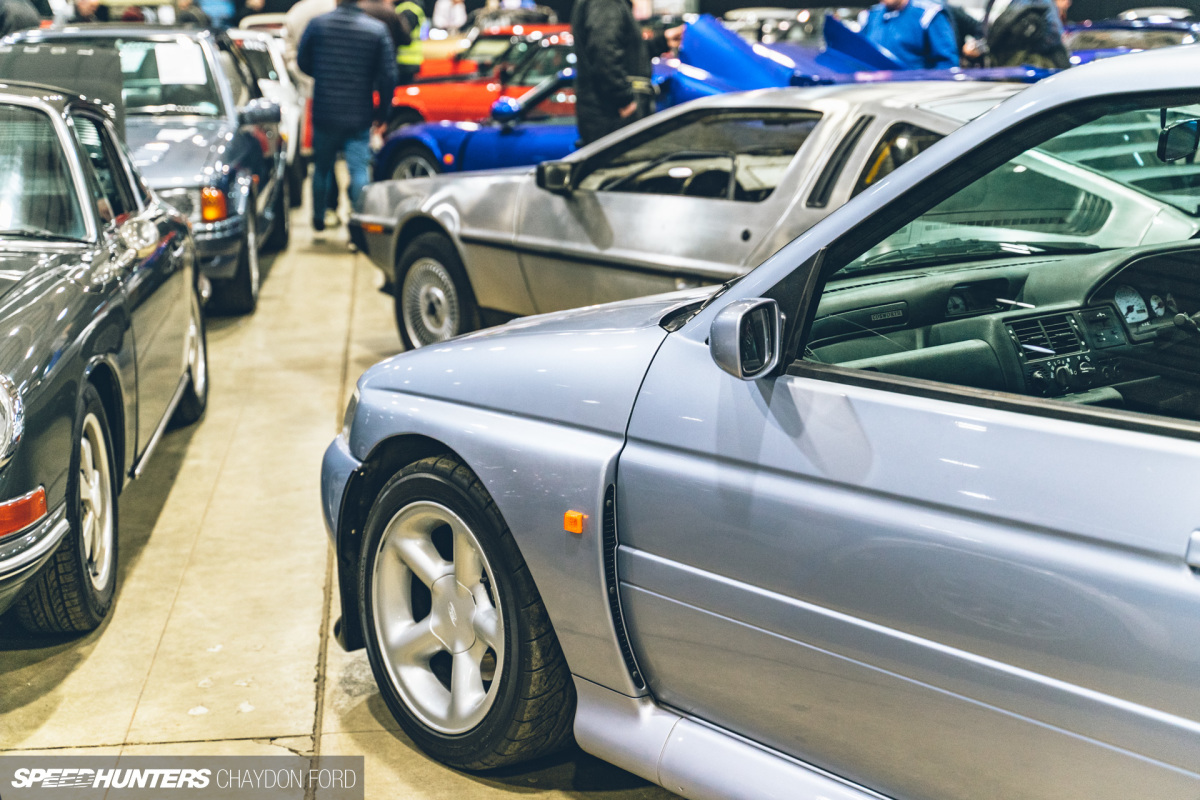 Silverstone Auctions put a huge variety of cars under the hammer over the weekend. There was something for pretty much any taste, be it one of four right-hand drive Alpina B3 GT3s, a 1,250hp MkIV Supra, or one of seven Lotus Elans. Records were broken when a Ford Sierra Cosworth RS500 expected to fetch around £130,000 (US$154,000) sold for an eye-watering £590,500 (US$698,000)!
The Rally Stage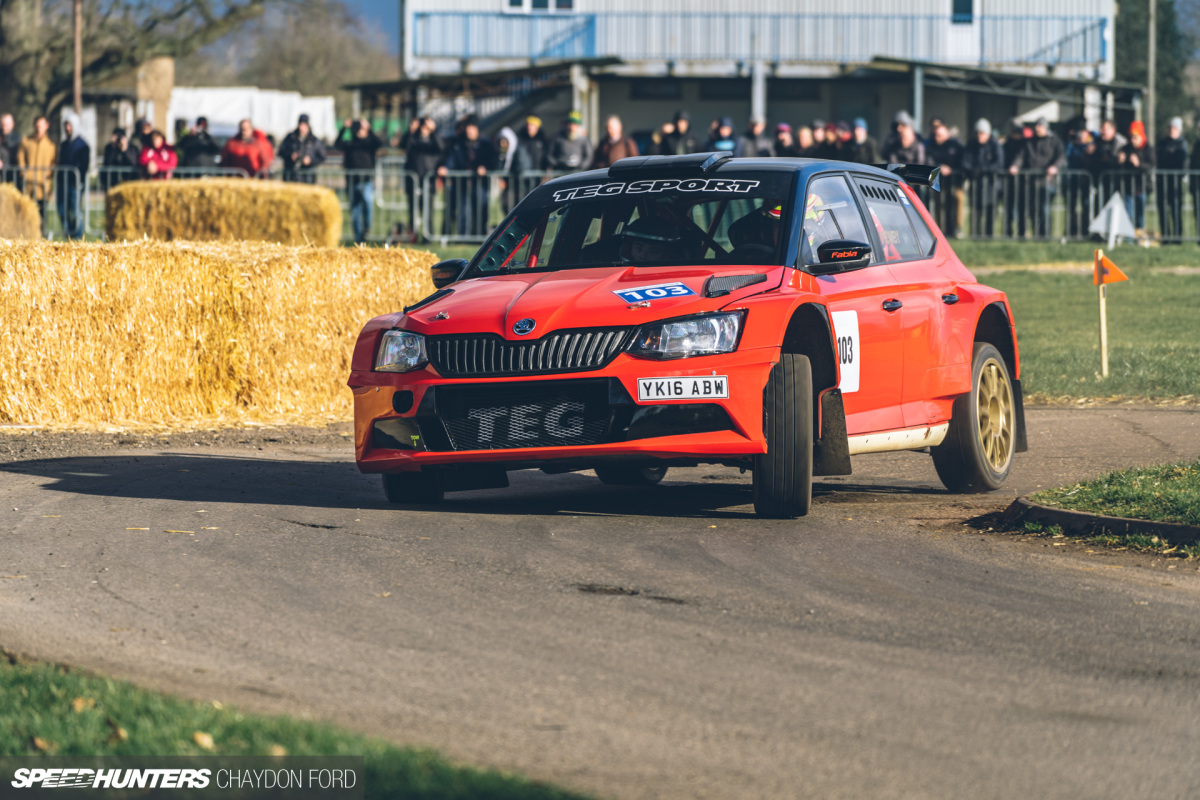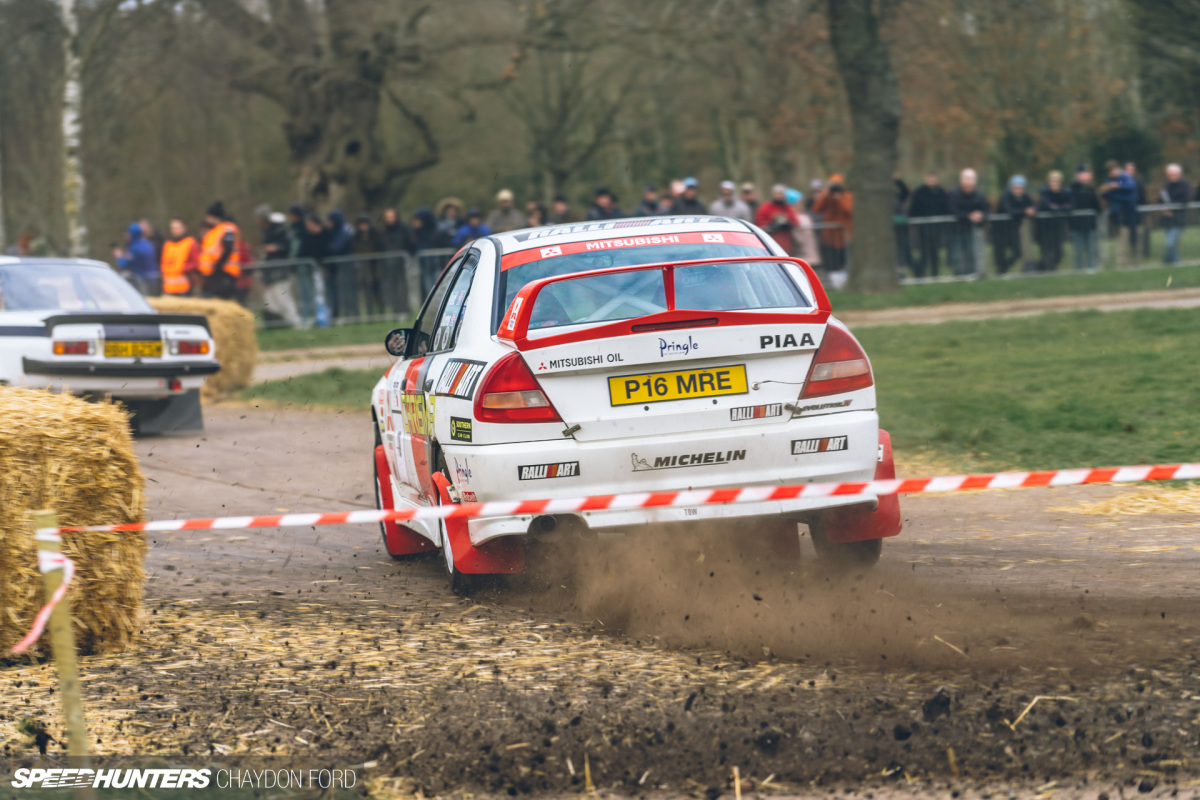 Race Retro is a relatively small show compared to Autosport International or the NEC Classic, but it has one feature that those others don't: a live rally stage. Stoneleigh Park's numerous through roads allow for a relatively large area to be sectioned off for this aspect of the event. While having no elevation change and predominantly 90-degree corners, the organisers still managed to make a challenging course that provided plenty of sideways action for spectators.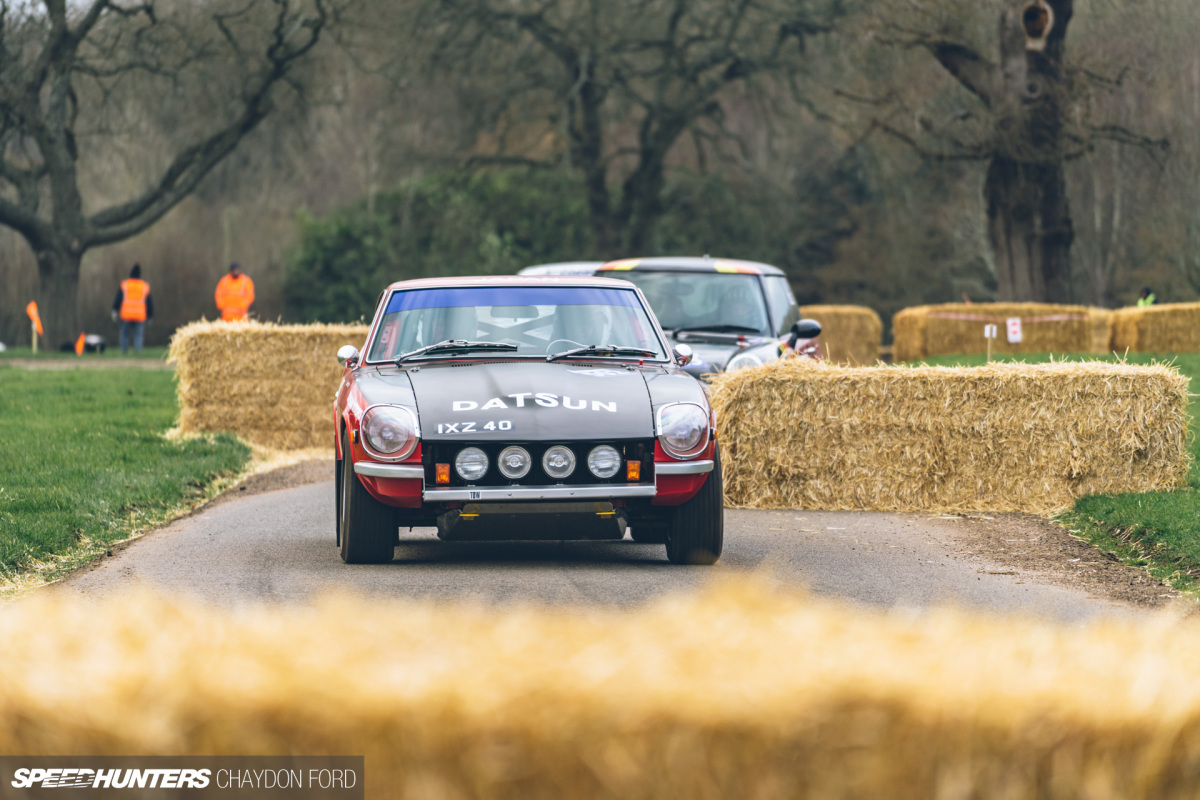 Large, strategically positioned hay bales formed chicanes and barriers, and dirt was added to some of the paved corners.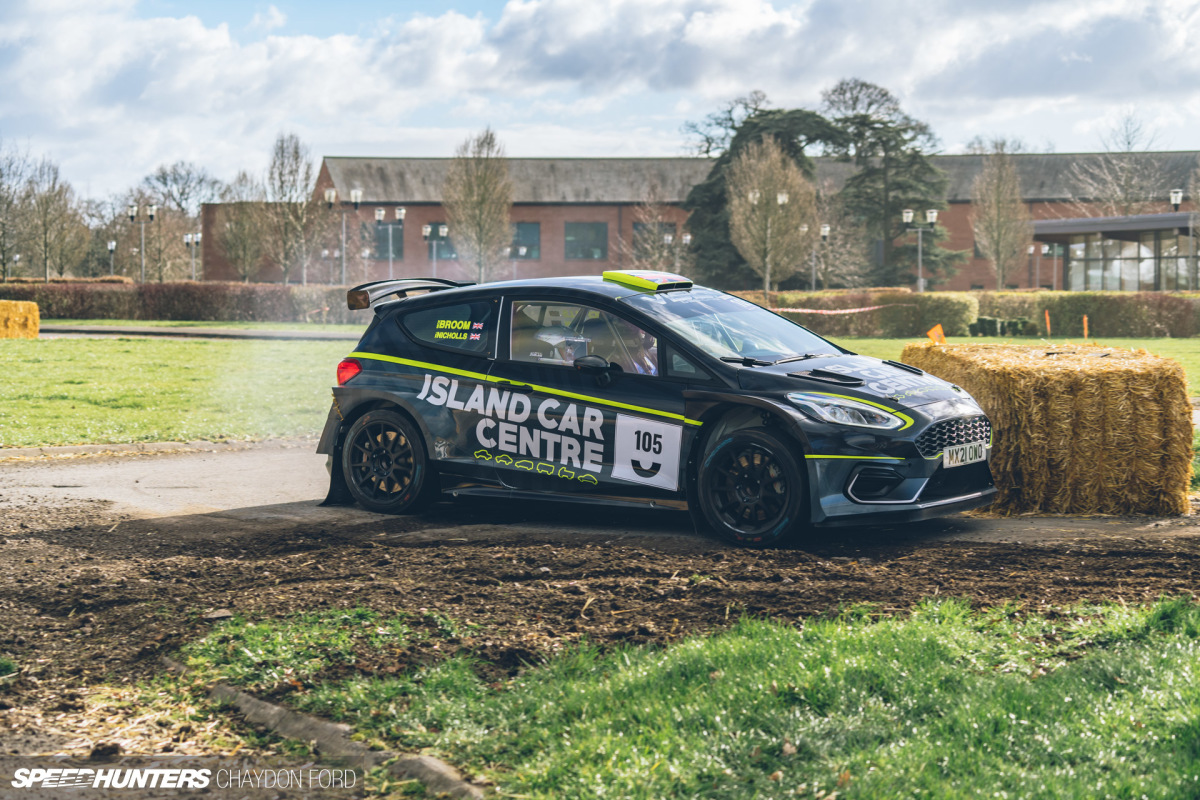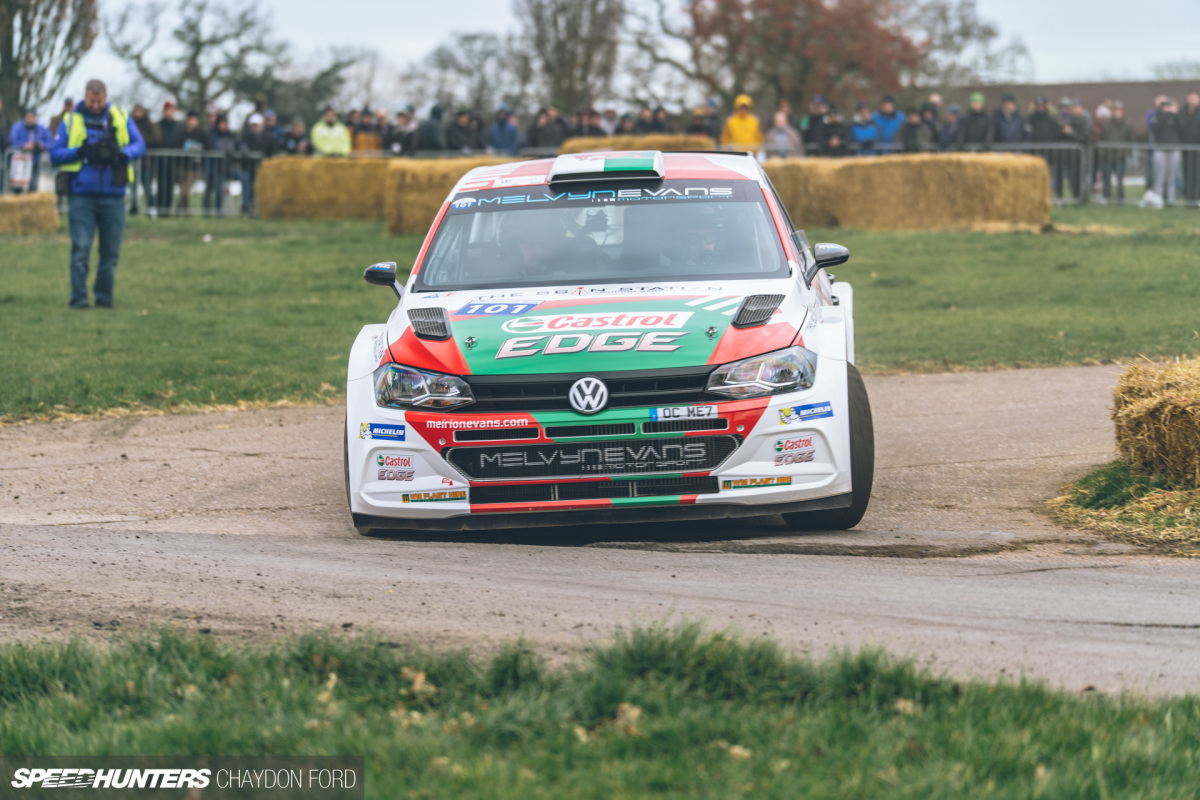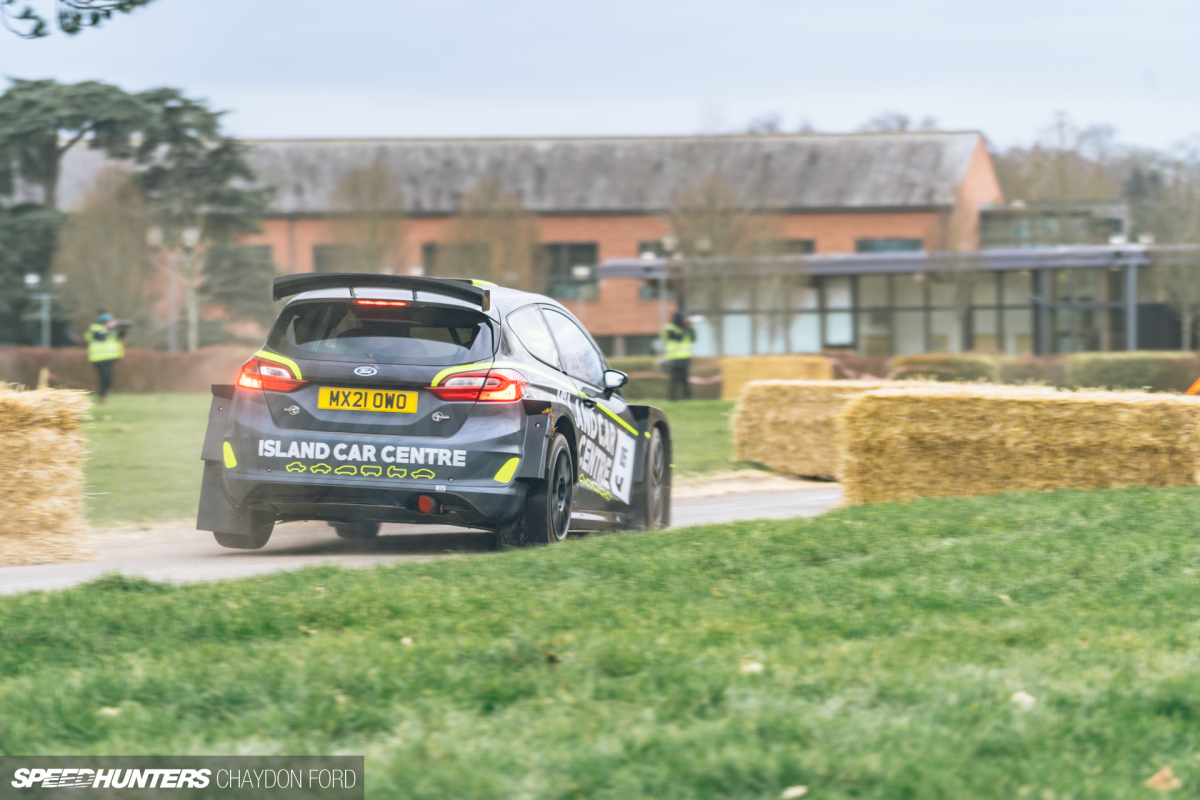 The pace of the newer R5 rally cars was staggering. Coming out of a tight bend, just how much speed they manage to pile on before braking hard for the next corner was almost like a bungee cord being pulled under tension and then released. Far more composed than the older cars, it was almost surgical how the vehicle movements were directly linked to the driver's inputs.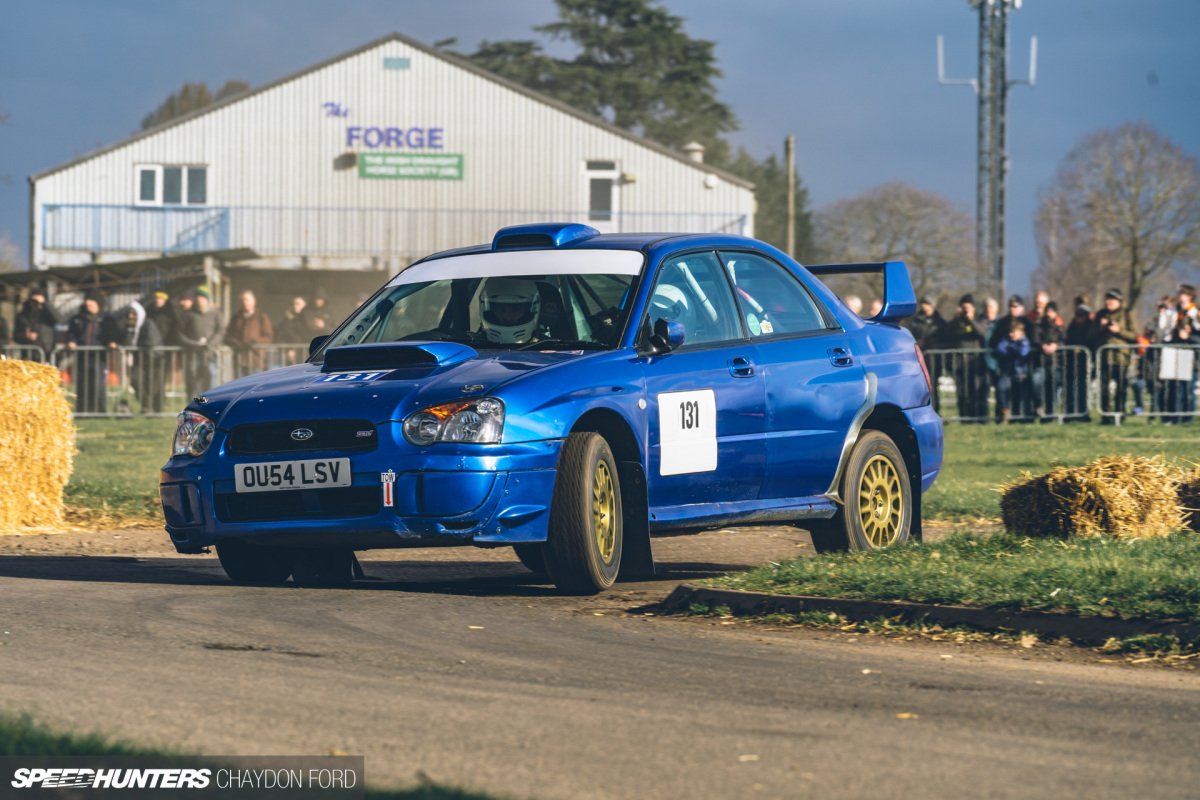 Many of the cars were in gravel trim, which offered far more theatre as they pitched and dived through the corners.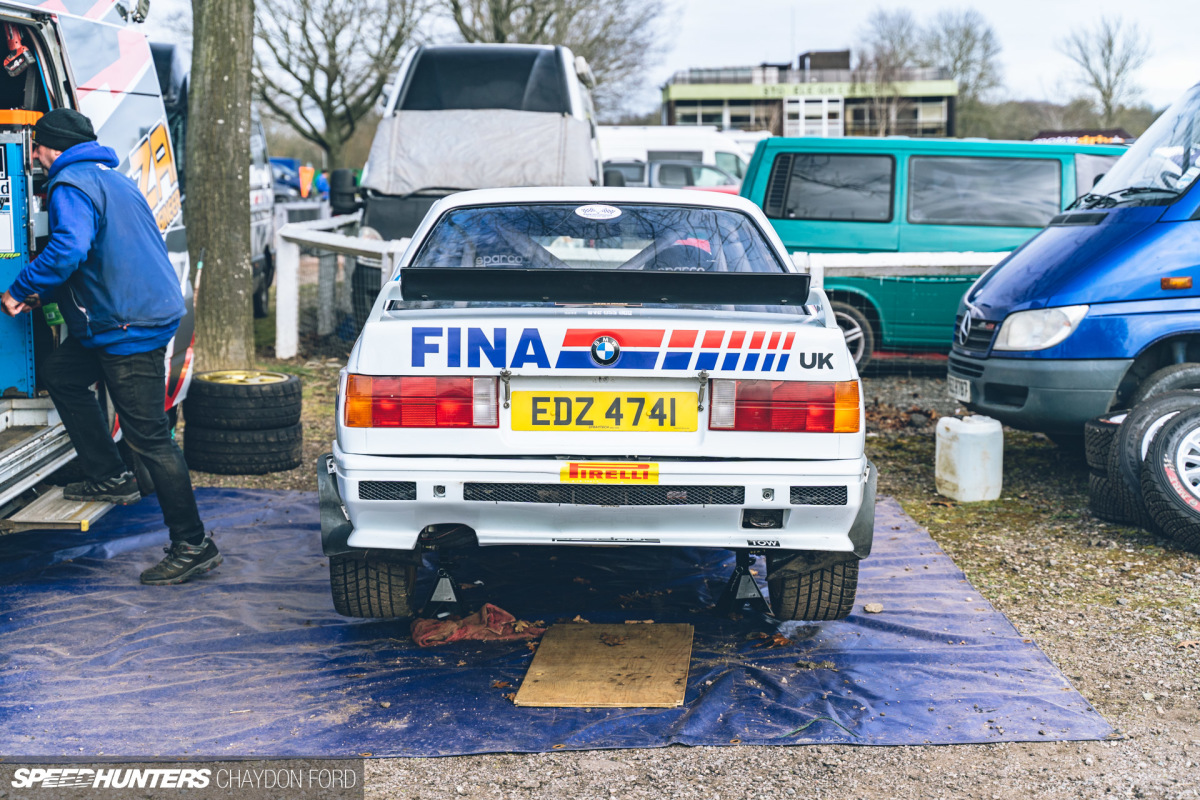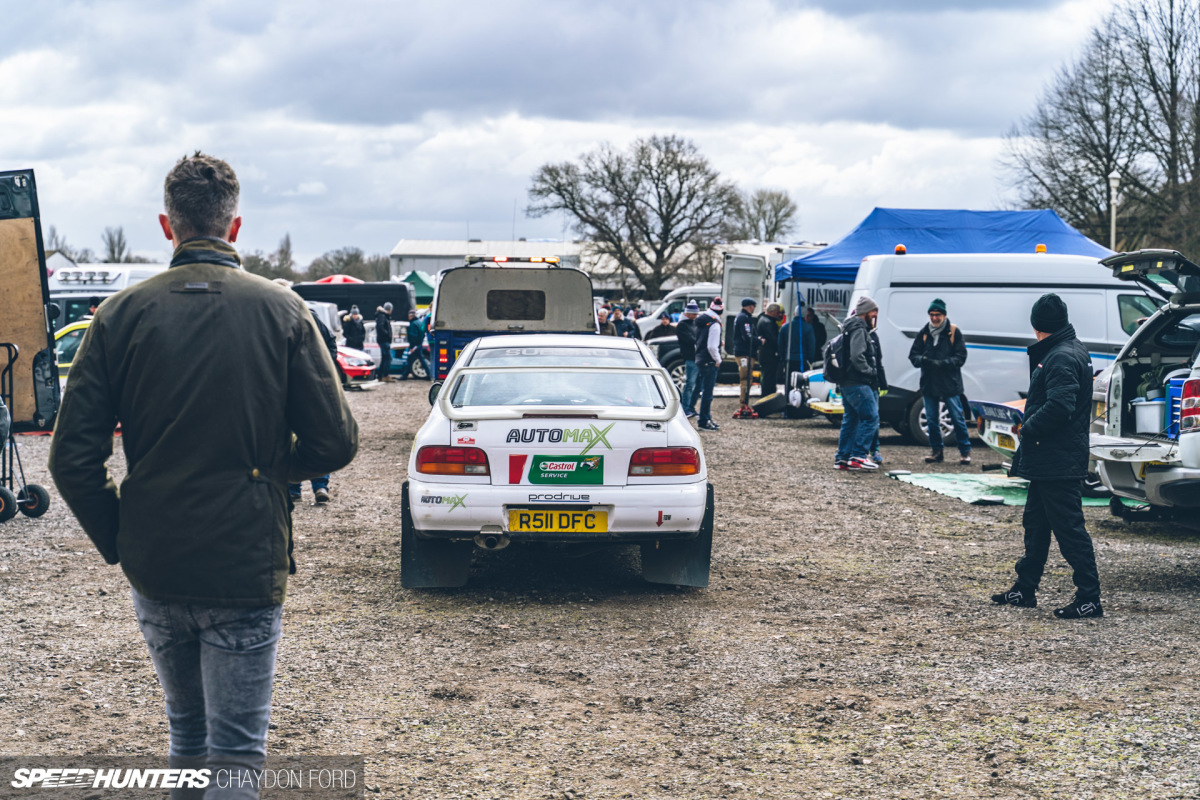 Rallying, as with any form of motorsport, is hugely expensive, and that's before you factor in the high rate of wear and tear on components and the increased risk of damage over circuit racing. Parts for older cars are becoming increasingly hard to find too. But despite all that, seeing a paddock full of privateers showed that rallying is still alive and well in the UK.
I was a real fan of the Suzuki works rally program and the Junior World Rally Championship back in the day, so getting to see the JWRC Ignis up close was a treat. I've saved this one for a separate spotlight too.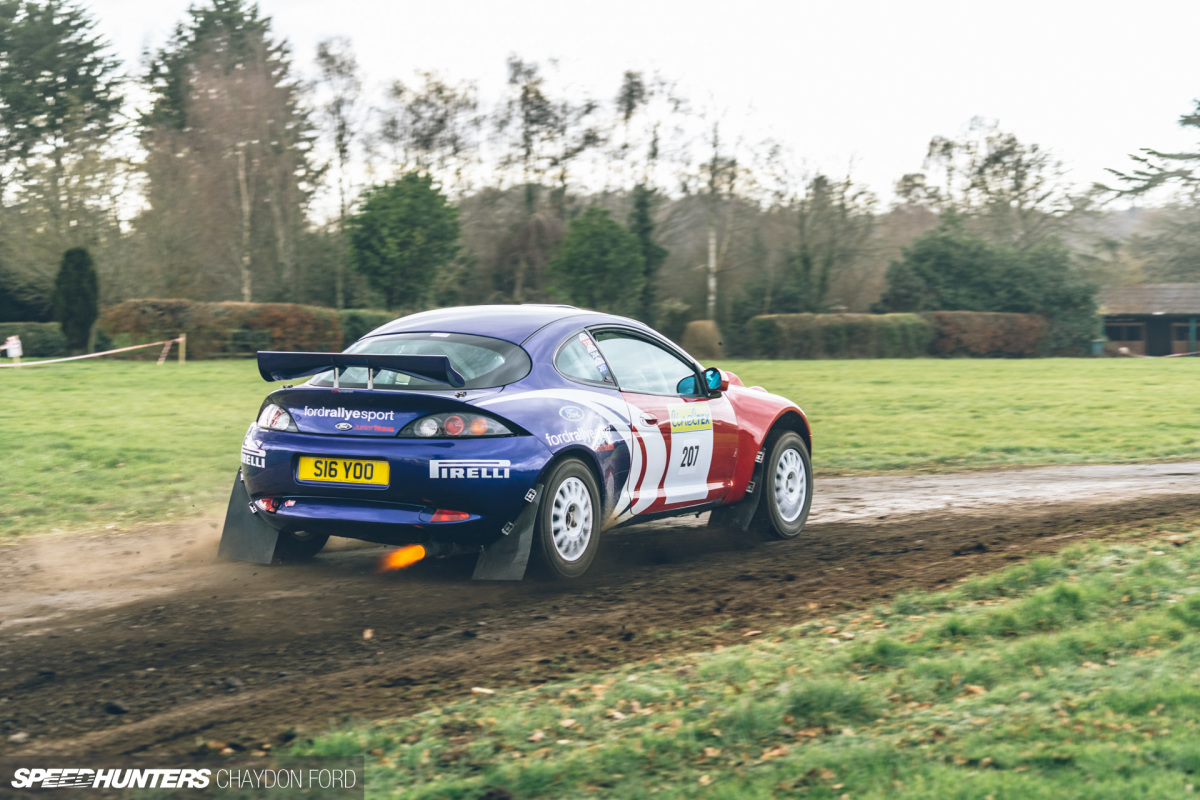 The Ford Racing Puma also competed in the JWRC with varying degrees of success. The rally and road-going versions looked very similar, with the widened bodywork retained for the production Puma. Reviews still proclaim this to be one of the best handing front-wheel drive cars ever produced.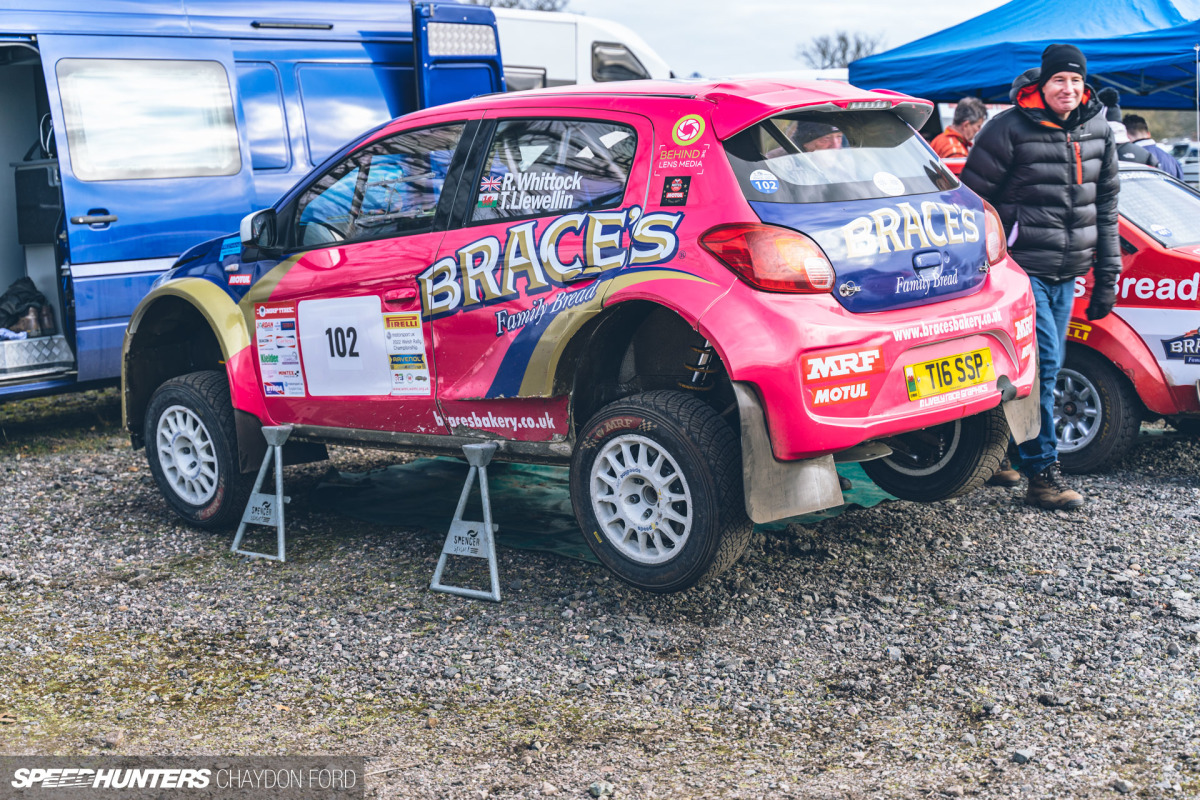 Seldom do you get to see just how much suspension travel a purpose-built rally car has, with only mere glimpses afforded as they fly past over jumps. Here we get a look at how radically altered from stock these cars are, with huge long travel dampers mounted at a dramatic angle to cope with the rigours of rallying.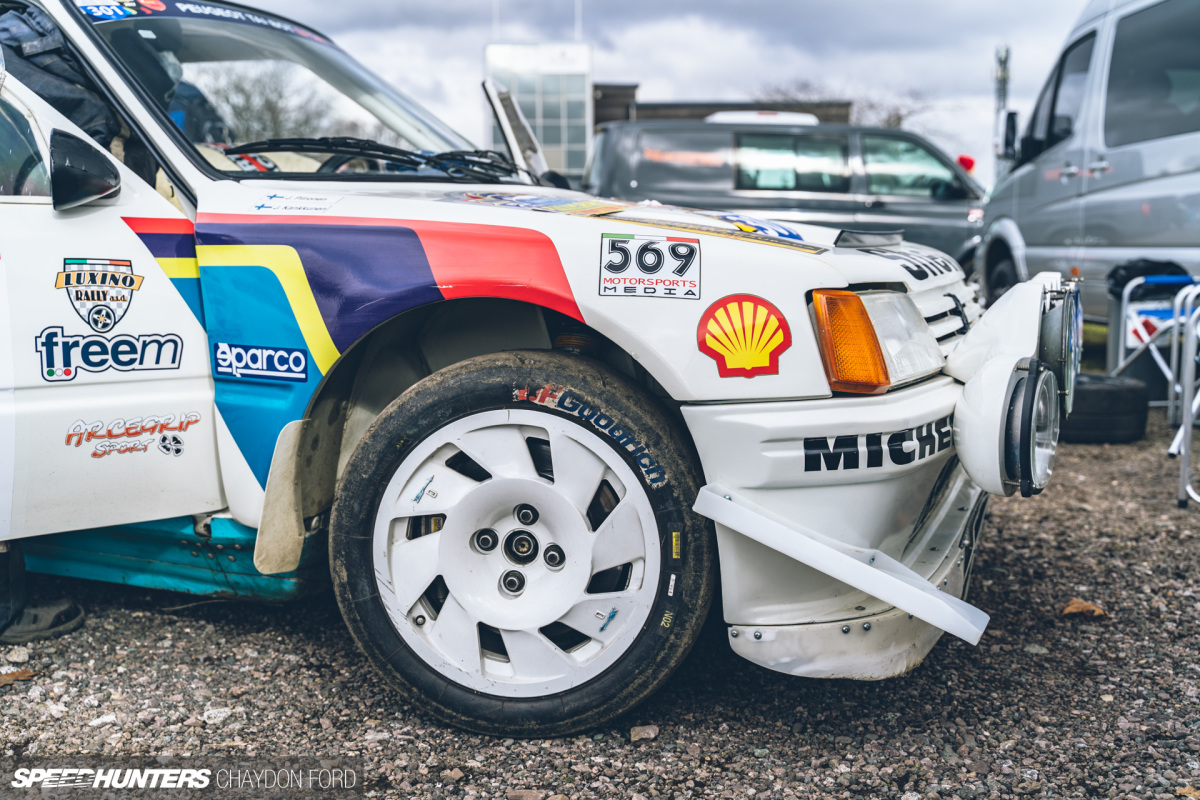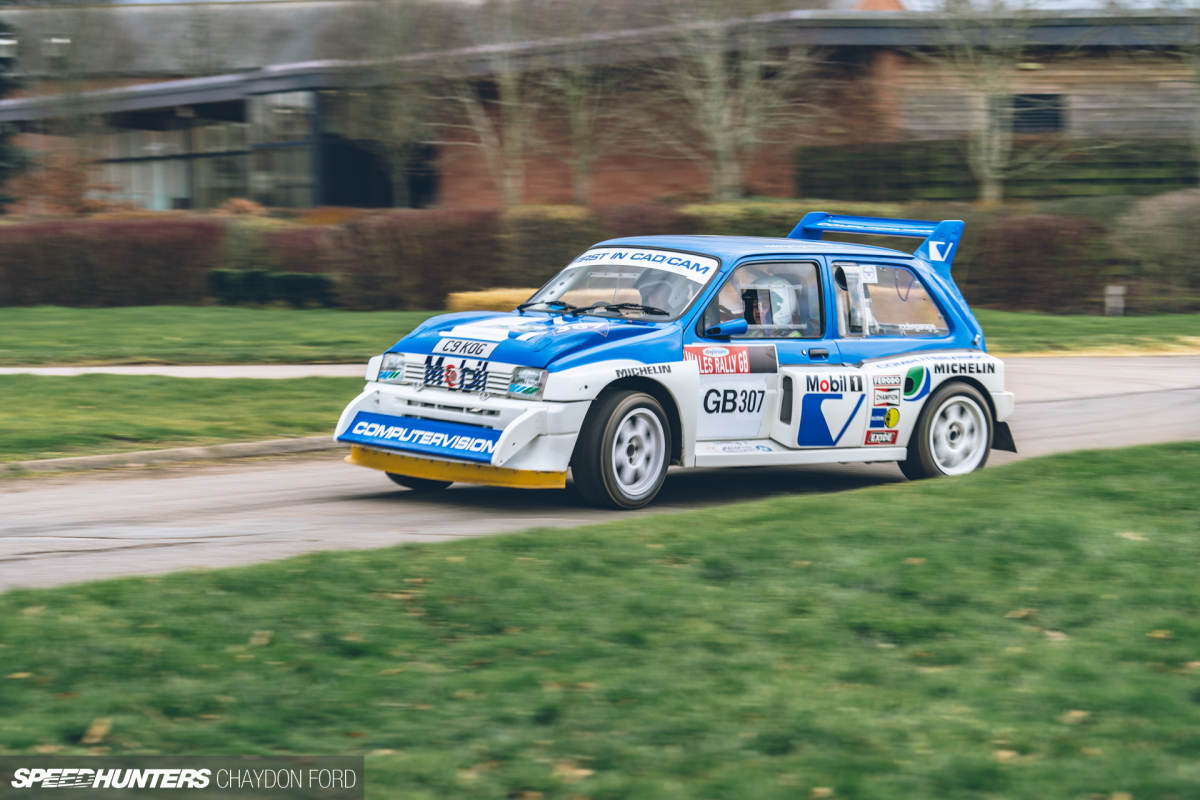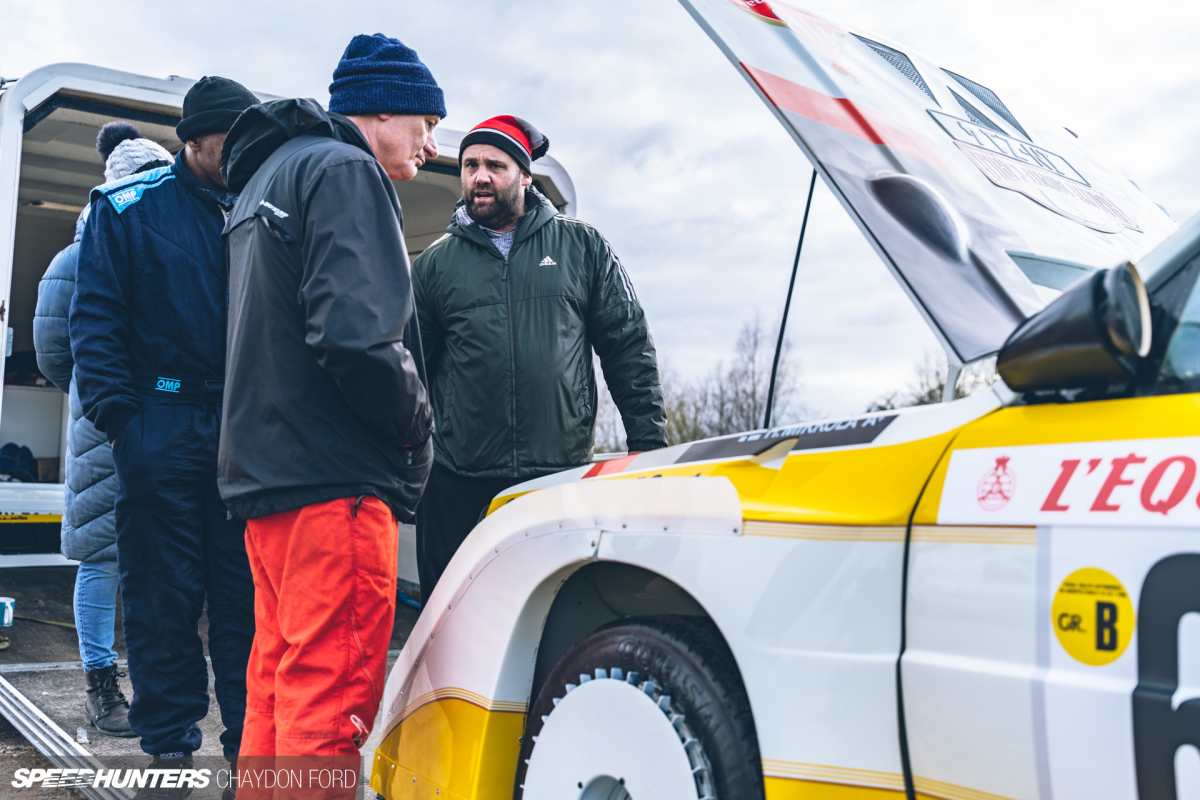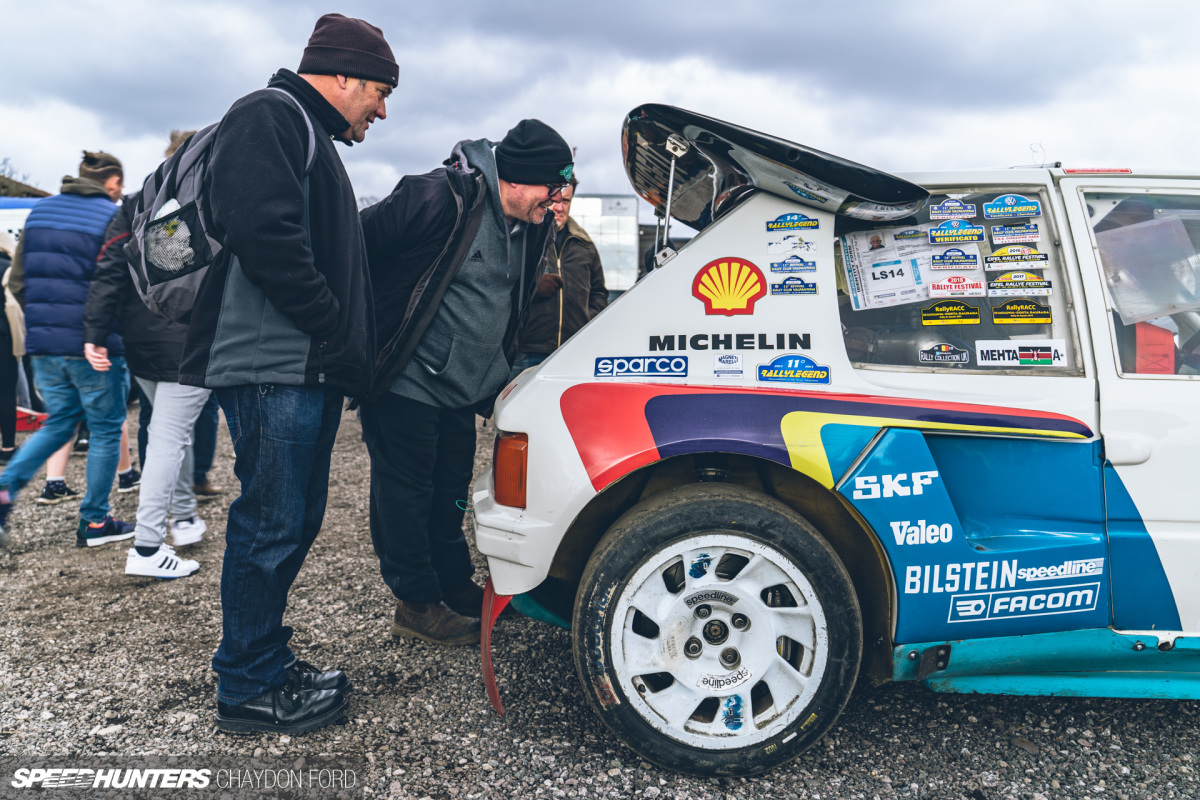 The Group B era of rallying is something that sadly most of us have only ever seen through grainy YouTube videos, but thankfully a dedicated few owners still use these cars in anger. While we won't see the crowds parting like the Red Sea as Group B cars progress through a special stage anymore, the sense of occasion is unmatched. The coughing and spluttering at low revs as they make their way to the stage is replaced by a cacophony of induction noise, brake squeal and wastegate chatter, accompanied by healthy flame out the exhaust on overrun.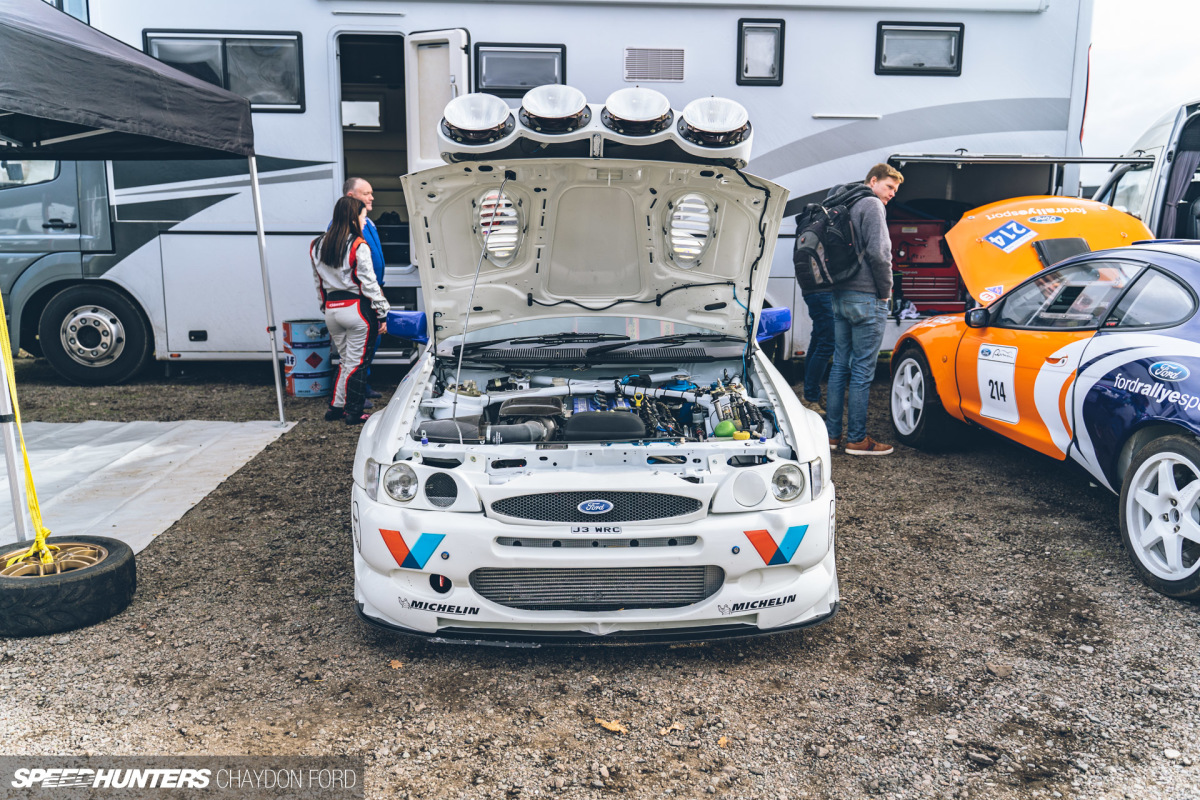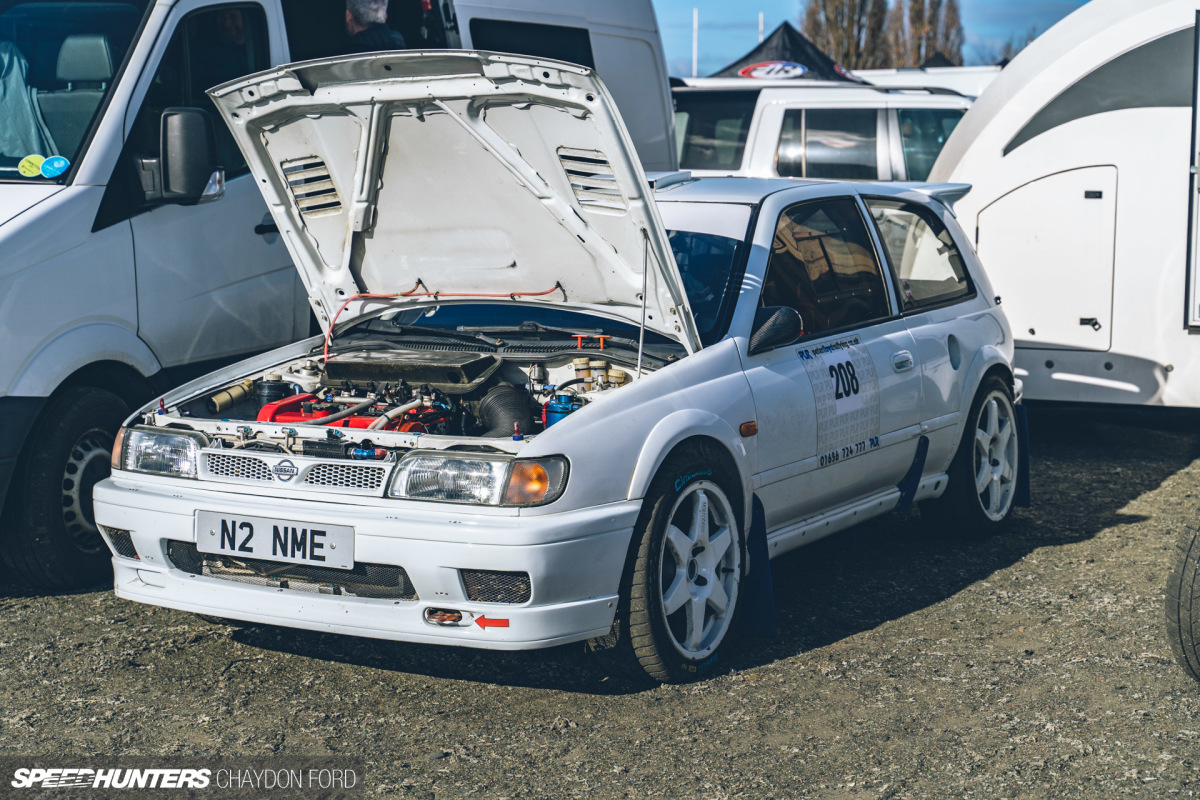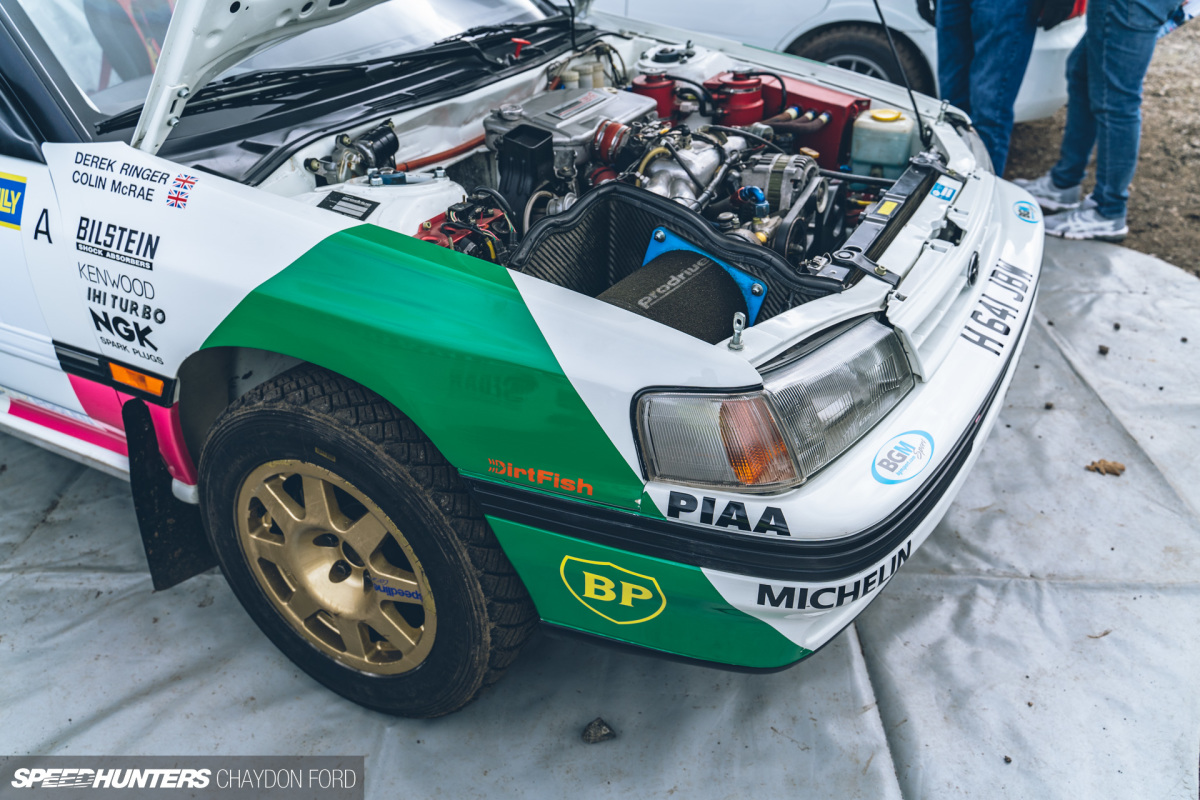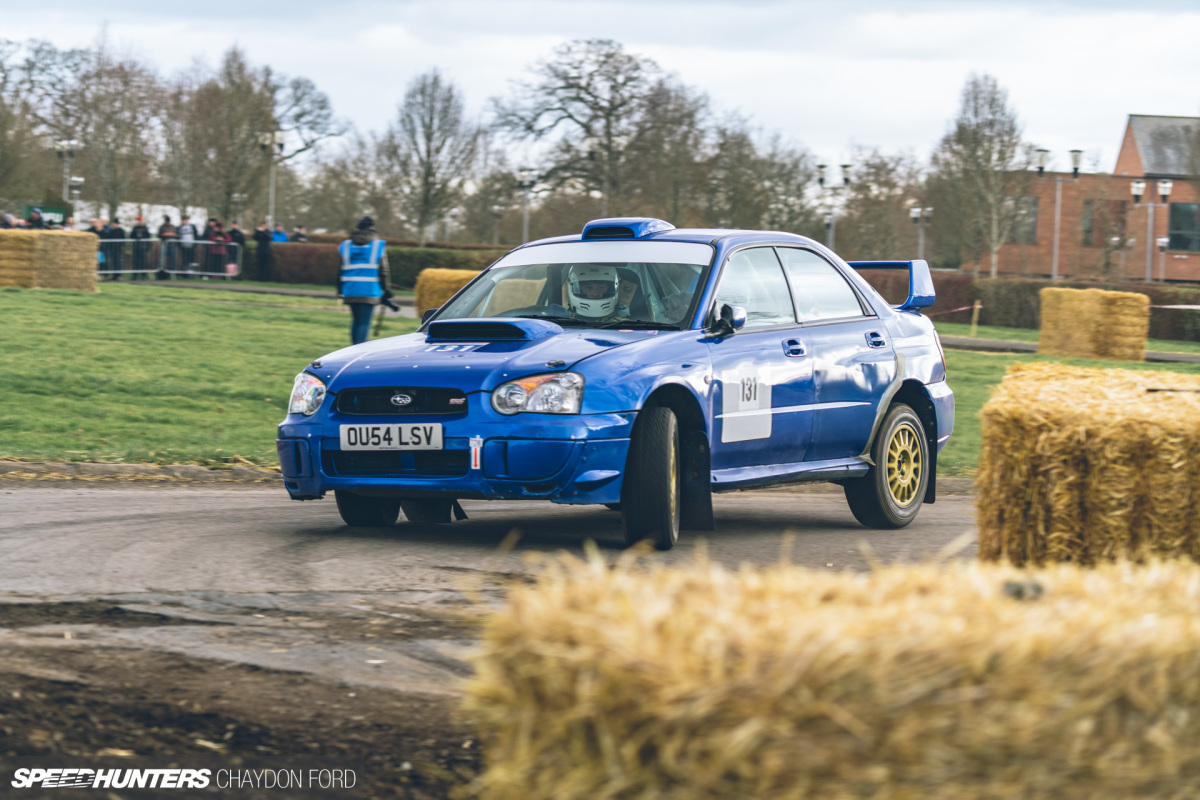 Group A and subsequently Group N however is where my main interest lies, as they are the most relatable (and attainable) type of cars. The whole 'race on Sunday, sell on Monday' ethos continues today.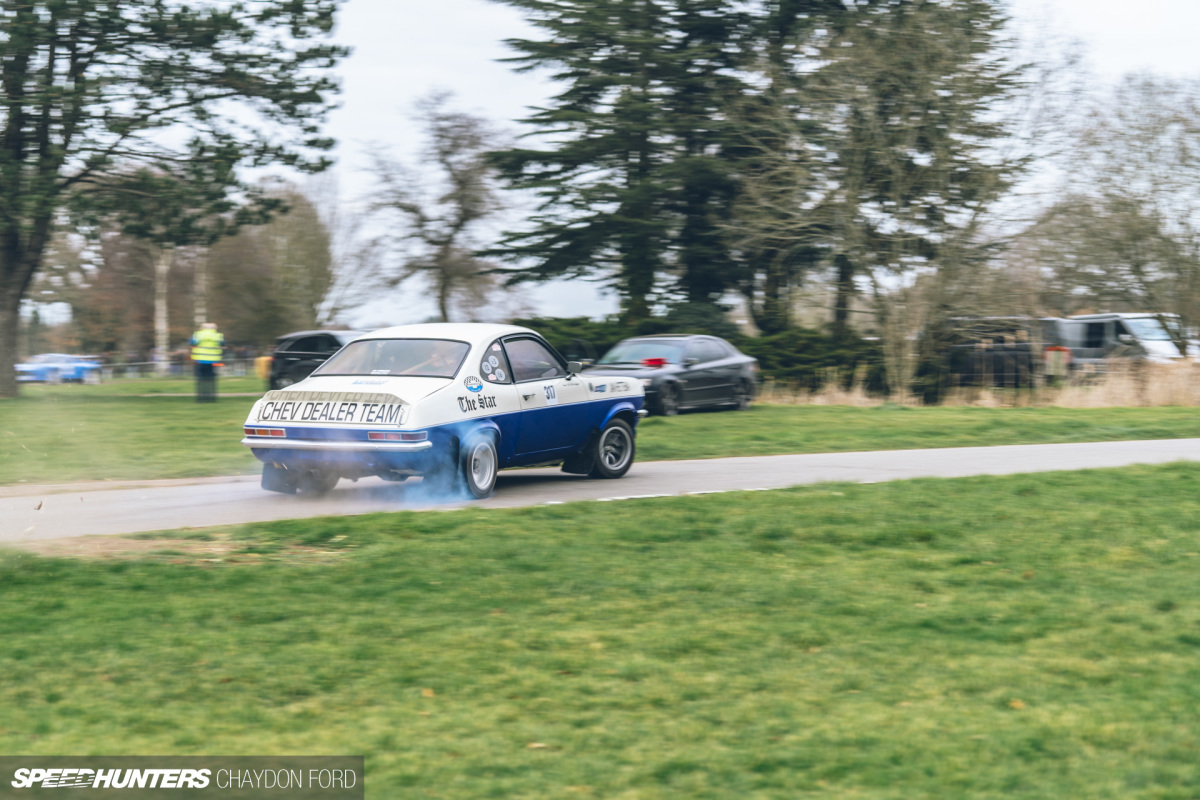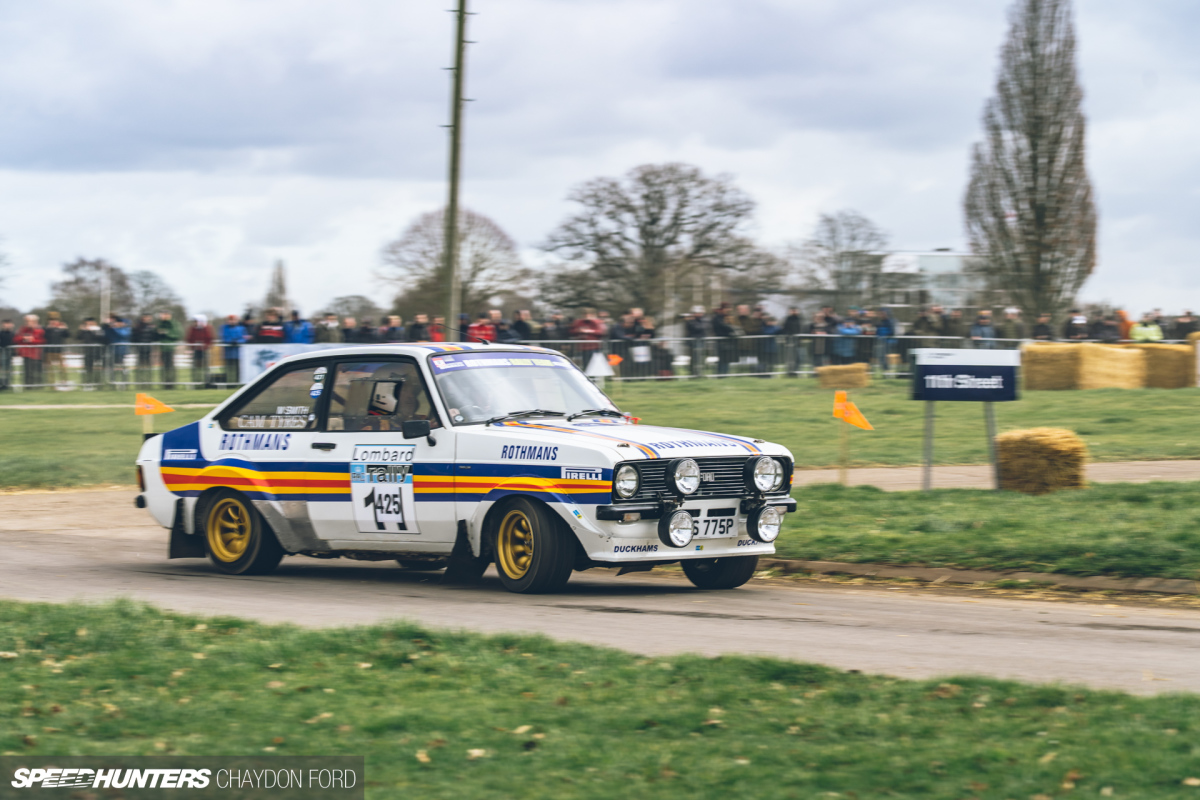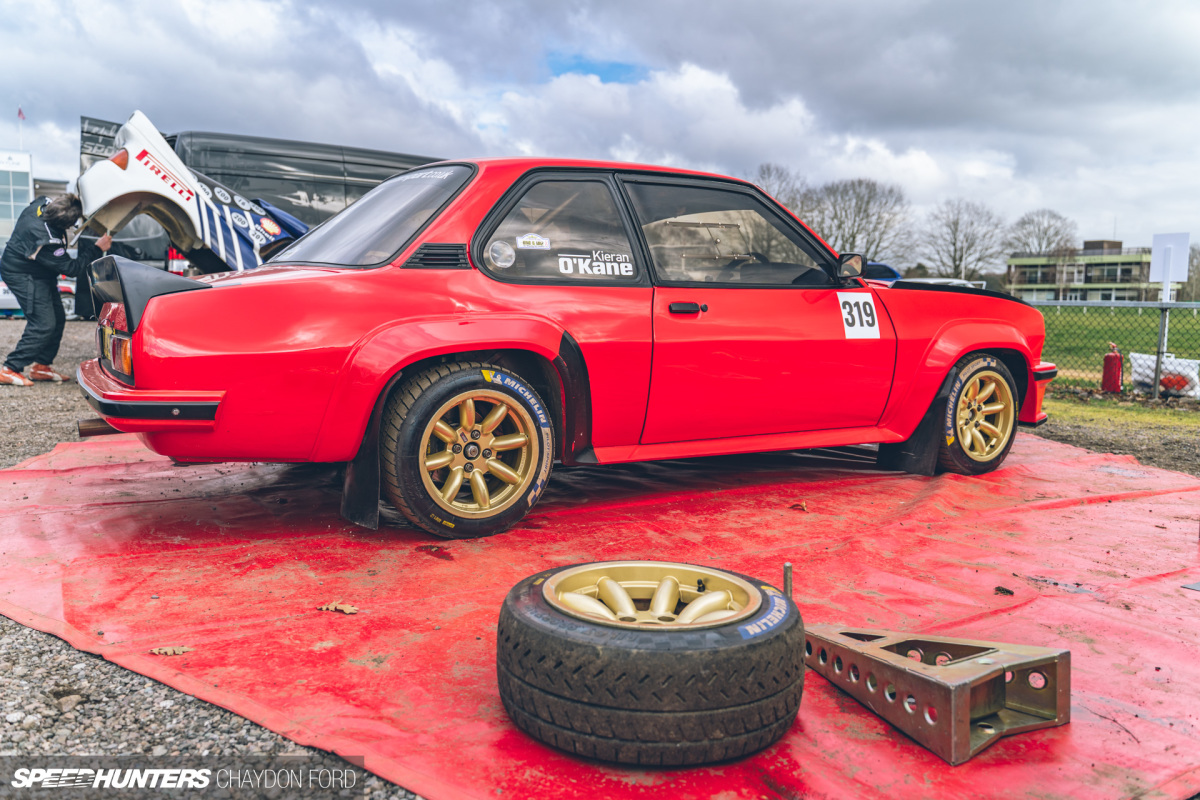 Going back even further, the Group 4 cars and others of the era in attendance at Race Retro were sideways – a lot. While most of these cars have been built with eligibility for historic events in mind, a few Escorts have had all the modern technology thrown at them. When coupled with a committed driver, they often give the 4WD turbocharged R5 cars a run for their money in competitive events.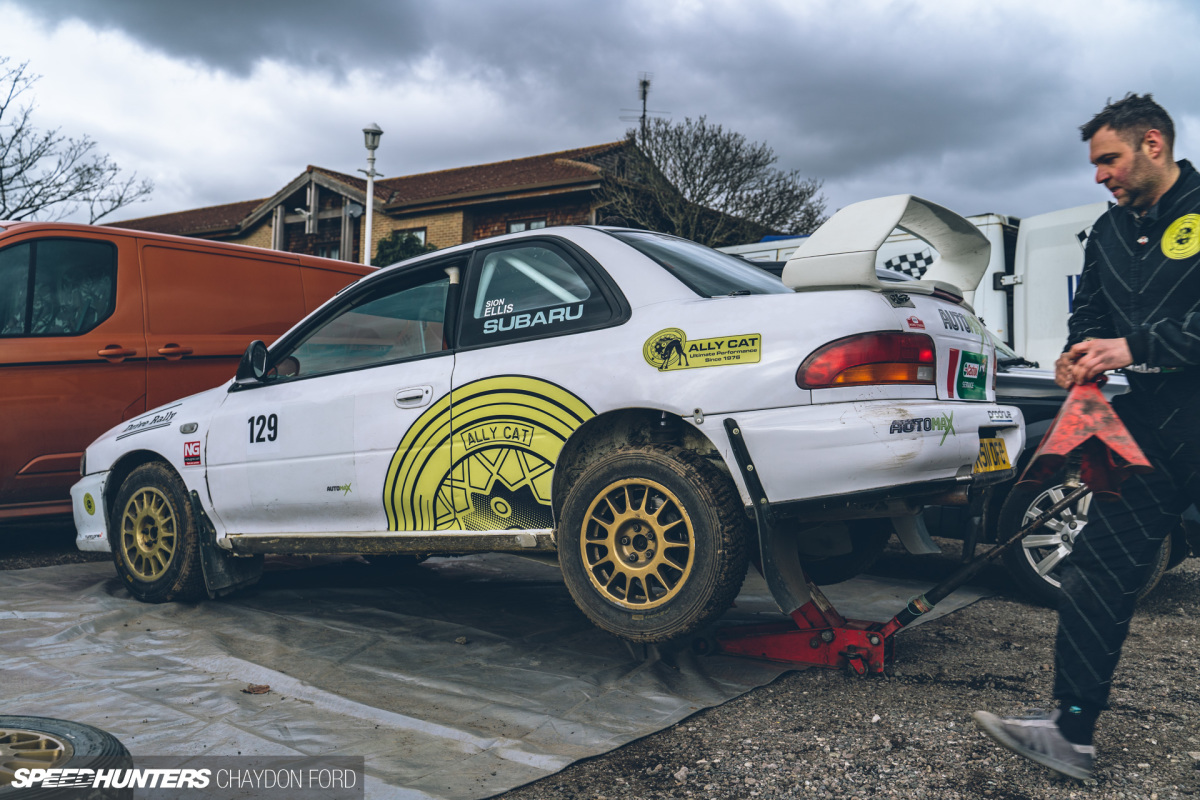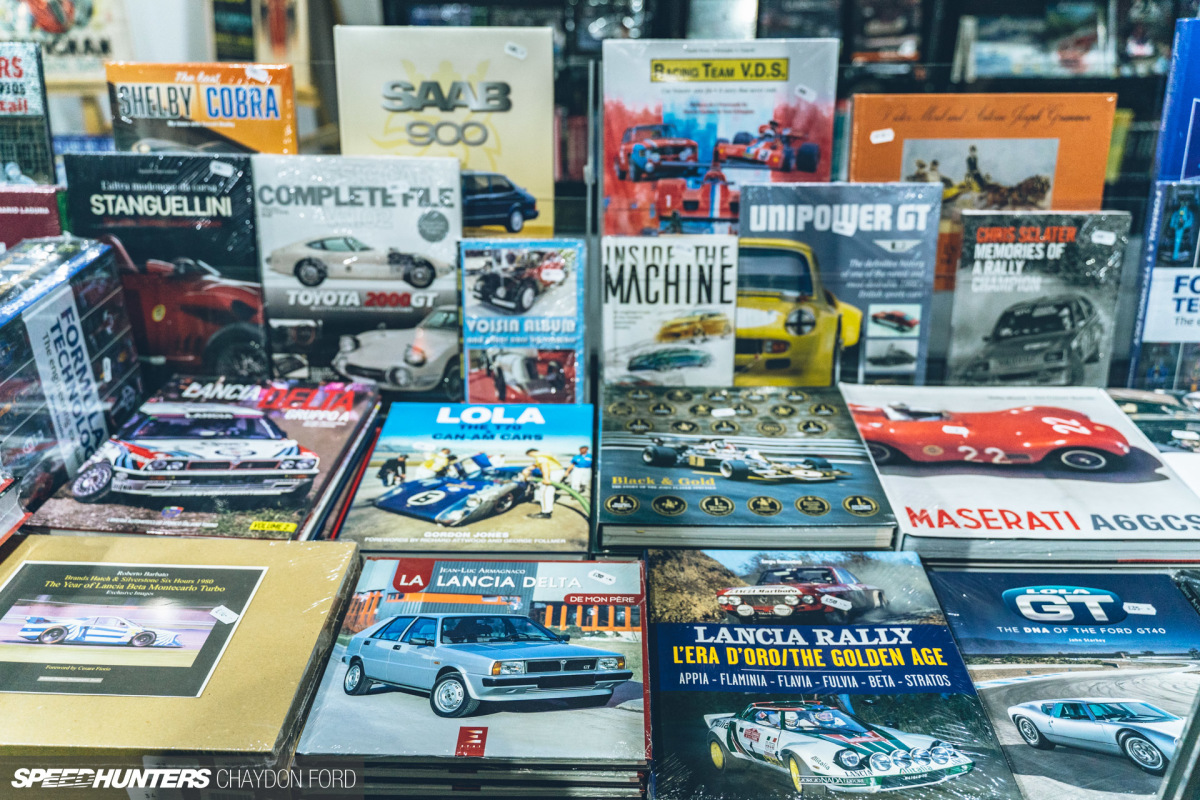 So ultimately where does Race Retro sit amongst the automotive events in the UK? If you're looking for a show full of the latest motorsport products in the industry or polished show cars you'd likely come away disappointed. Want a day's worth of cars racing at a circuit? Again, there are likely other events that may fit the bill better. What Race Retro does however manage to do, is fall perfectly within the epicentre of a motoring Venn diagram; you'll see a bit of everything, and that isn't a bad thing at all.
Chaydon Ford
Instagram: chaycore
More stories from the UK on Speedhunters
Gallery