"Audacious". That's how one of the world's leading car analysts summed up Tesla's Mast Plan 3 unveiled in last week's Investor Day, a plan he and others think could cause many big car makers to sink into obsolescence.
"We seriously question how the competition can keep up," says Adam Jonas, the highly respected lead car analyst from US investment bank Morgan Stanley.
Tesla's four hour Investor day presentation last week outlined how the company's multitude of new designs and manufacturing processes would enable a 50% reduction in vehicle production costs.
With a current production cost per vehicle of $US39,000, the cost reductions will bring vehicle production costs below $US20,000 which will pave the way for a $US25,000 model.
Morgan Stanley identified three major takeaways from the event.
1. Master Plan 3 entails immense levels of vertical integration
The presentation outlined how Tesla would "in-source" even more of the supply change including Tesla's battery electrode dry coating process which has been scaling up at the Austin factory.
There was also confirmation that Tesla will get into materials refining and even mining "where necessary", including the announcement of a 50GWh/year lithium refinery which will be commissioned by the end of the year.
Aside from the additional margin, vertical integration enables the arguably greater advantage of the ability to iterate much faster on products and processes compared to when they're outsourced. Tesla's vertical integration is a major advantage over legacy automotive companies who have traditionally opted for outsourcing.
2. Efficiency and scale
The second major advantage identified by Morgan Stanley is in the way Tesla keeps its product range narrow and massively scales on individual models to the level of 1 to 2 million units per year. This strategy is in stark contrast with most legacy automotive companies that have announced they will offer many more different models.
The focus on a handful of models enable Tesla to pump out giant single-piece castings (by the million) using a Tesla's giant gigapress. The competition which aims to make more models at lower volumes must continue with traditional times consuming methods that require hundreds of parts and regular retooling.
3. Competitors need to change or face potential obsolescence risk
Morgan Stanley asks which of Tesla's competitors can keep up with Tesla's planned spending of over $US170 billion for the build-out of their manufacturing base for EVs and storage.
Morgan Stanley says it expects legacy auto will need to study the announcements made at during Investor Day and learn from the Giga Austin plant. Morgan Stanley says they expect the innovations being made at Tesla will become the industry standard in the way Henry Ford's moving assembly line and later the Toyota Production system became industry norms.
4. Suppliers will have to evolve
Another interesting observation made by Morgan Stanley is that until now the auto component industry has "feasted on complexity" and become used to the high levels of outsourcing that now exist in traditional auto manufacturing.
Tesla's mission to "delete parts", reduce mass and complexity and bring more in-house will challenge the current paradigm.
During the presentation Tesla gave details on smaller wiring harnesses, fewer silicon carbide chips and the removal of rare earths from electric motors showing they are already making huge strides in this direction.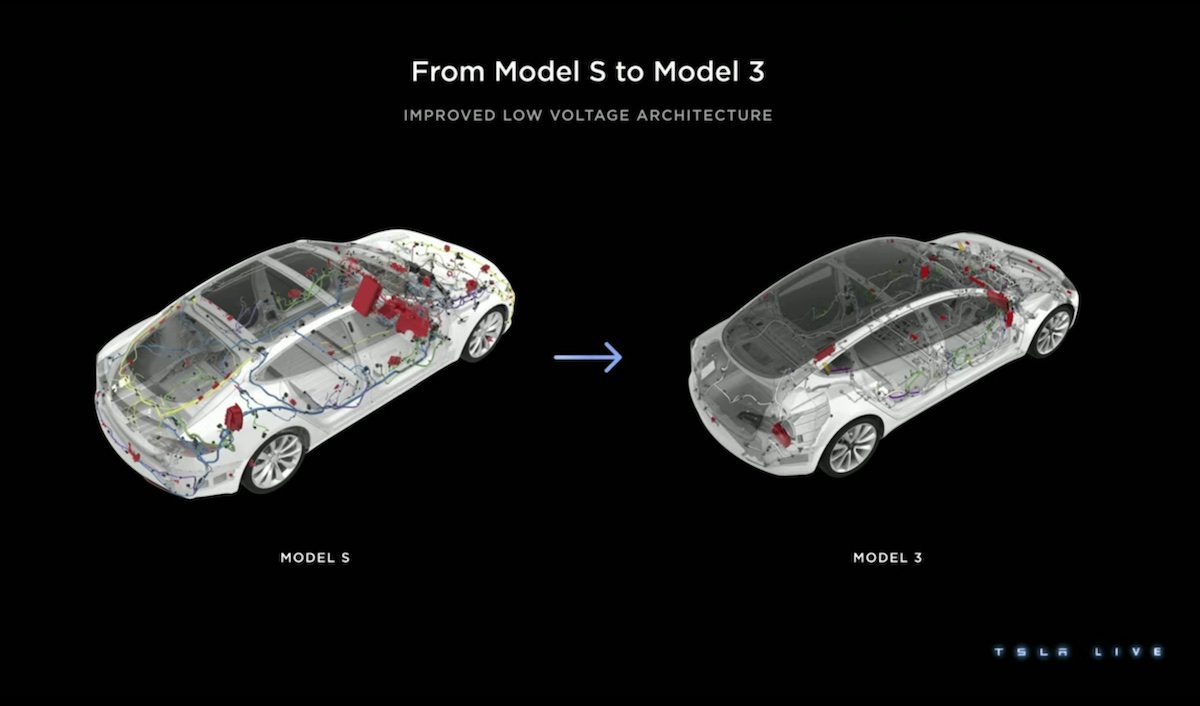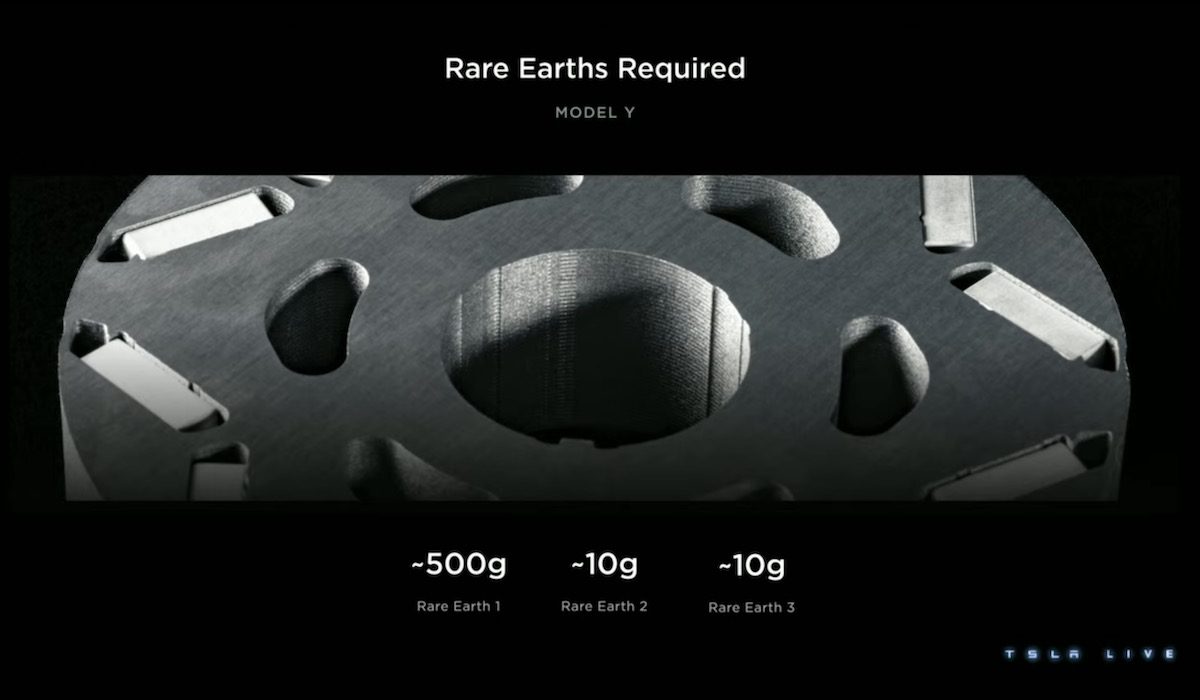 5. Scaling dry batteries with dry electrode manufacturing
Tesla showcased significant gains in its automated dry electrode line. If it continues to scale this process could be yet another complete game-changer for the production costs of batteries.
The benefits of bringing processes like this serves to also protect Tesla from variables outside of their control at other companies and in other countries.
The biggest announcement since the Model T went over the heads of many
While Tesla's Investor Day was very well received by auto industry experts like Sandy Munro and the financial analysts at Morgan Stanley, the message was largely missed by many.
Many critics were disappointed that there was no unveiling or image of what the new model will look like. The Investor Day event was never about that. It was about showing the manufacturing technology breakthroughs and providing the numbers to show that this is where Tesla is heading.
Even the announcement of a new factory in Mexico which will be dedicated to producing the new model wasn't enough to satisfy many critics.
What made the Ford Model T so special wasn't how it looked but rather how it was made.
Those who understand this understand the importance of last week's paradigm shifting presentation.

Daniel Bleakley is a clean technology researcher and advocate with a background in engineering and business. He has a strong interest in electric vehicles, renewable energy, manufacturing and public policy.