With big car shows and events, the sheer volume of shiny things on display can be a bit daunting. I for one need to make more of an effort to stop and smell the roses. Or at least stop drinking so much coffee. The roses and the coffee go hand in hand, because I have a bad habit of flying through events like Nostalgic 2days, trying to take everything in, but as a result, not fully digesting what I'm drooling over. Less coffee consumption may equal longer attention spans.
If you caught my main coverage from this year's event held at Pacifico Yokohama a few weeks back, you'll know that there were some absolute beauties on display. Today, I present you with some of the cars that really piqued my interest.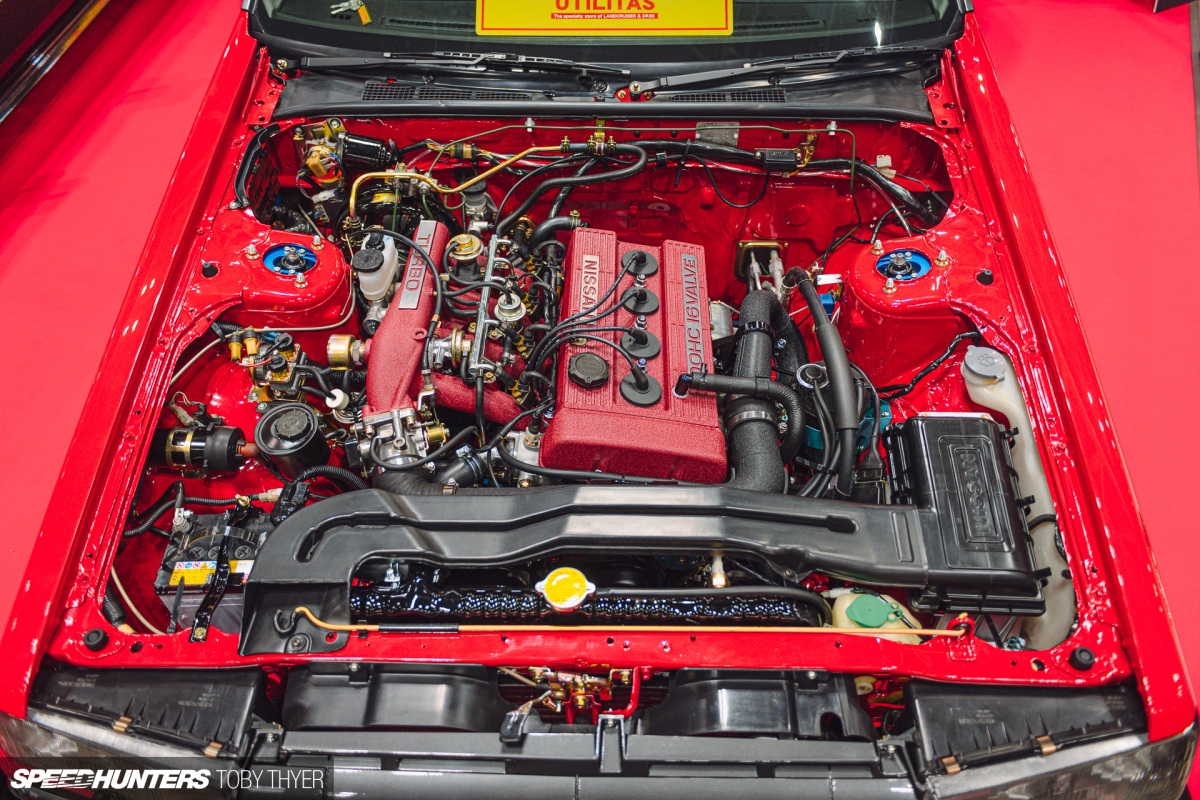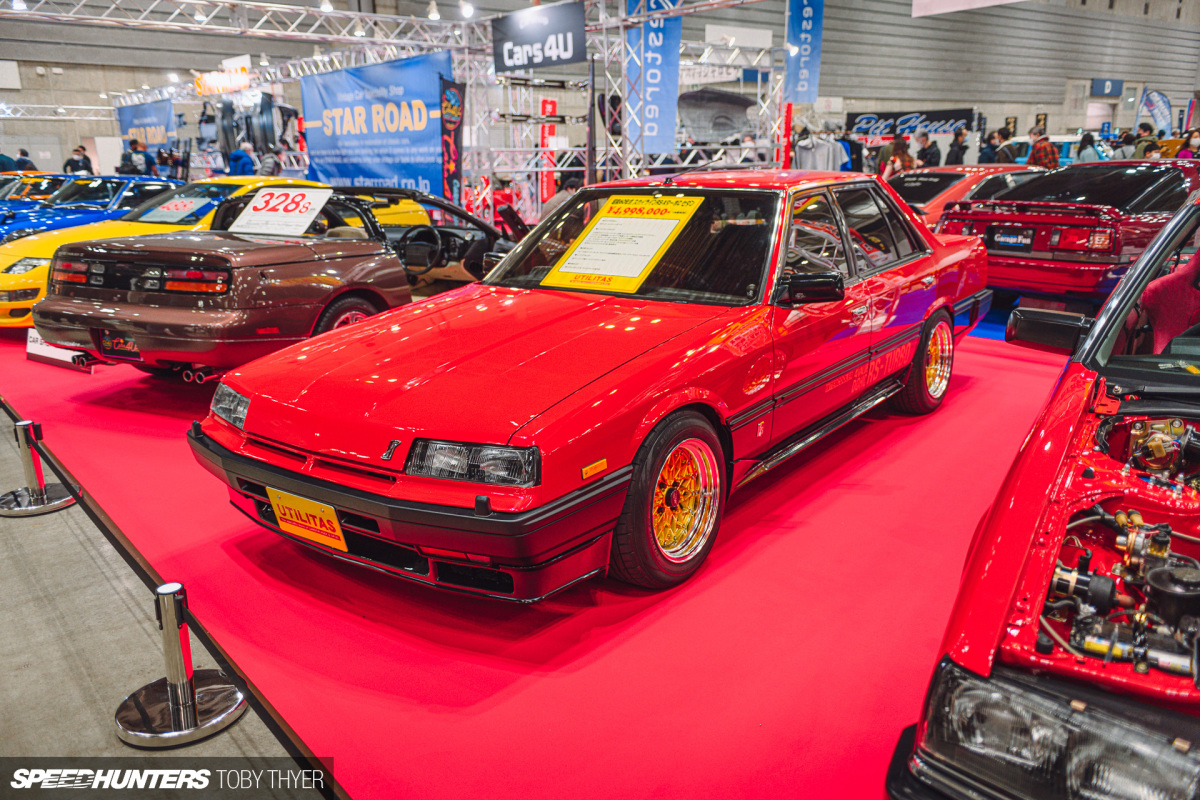 These two clean-enough-to-eat-your-sushi-off Nissan Skyline look better than the new R30s you'd see if you took a time machine back to their heyday. The company behind them, Utilitas, specializes in old Toyota Land Cruiser and Skyline restoration. It's a strange pairing for sure, but the work they do is incredible.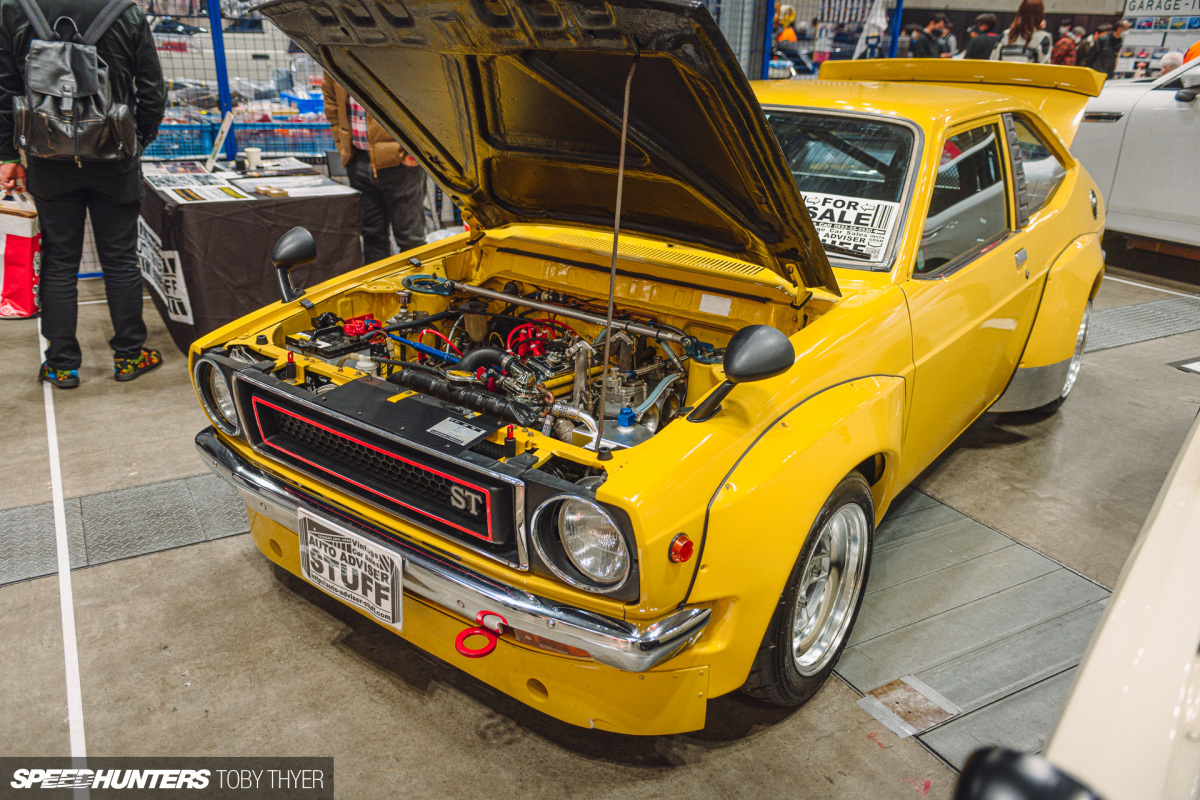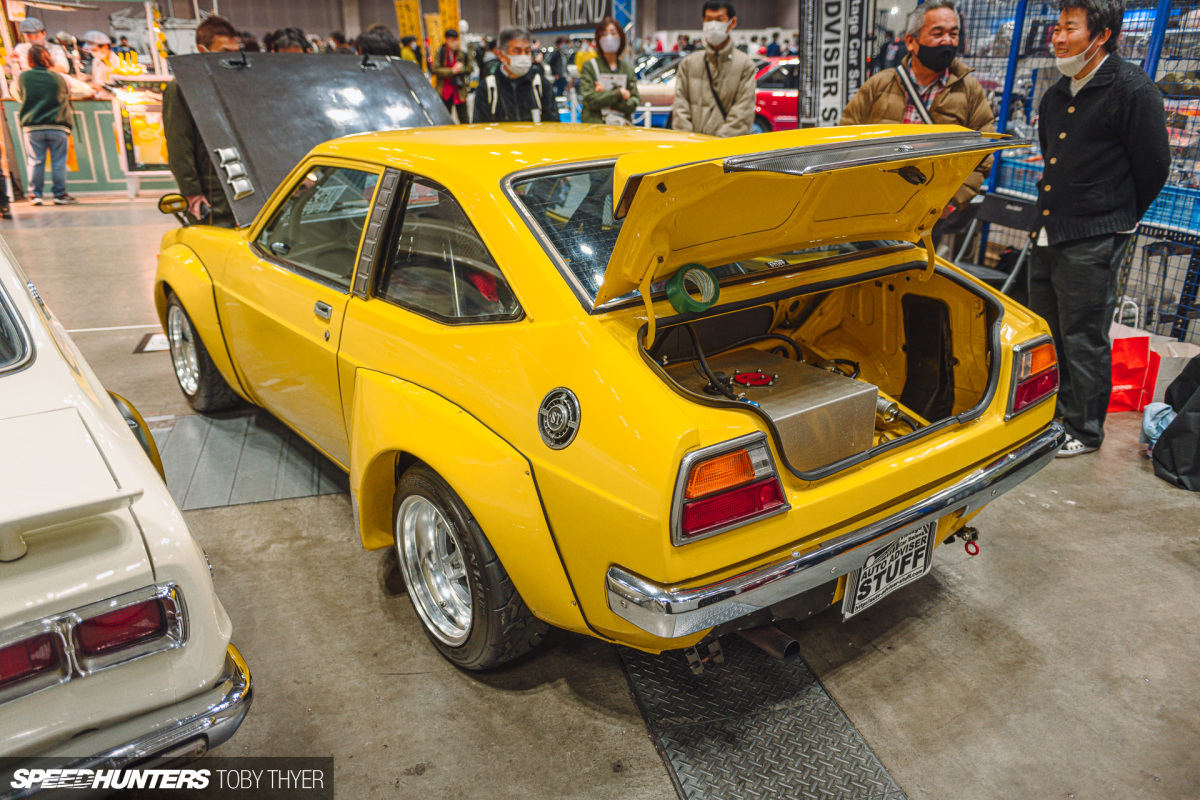 Next up is this little KP47 Toyota Starlet Publica sporting works-style overfenders, similar to those found on a lot of Japanese touring cars back in the '70s. The Starlet race car is for sale; contact Auto Adviser Stuff if you're interested and tell them Speedhunters sent you…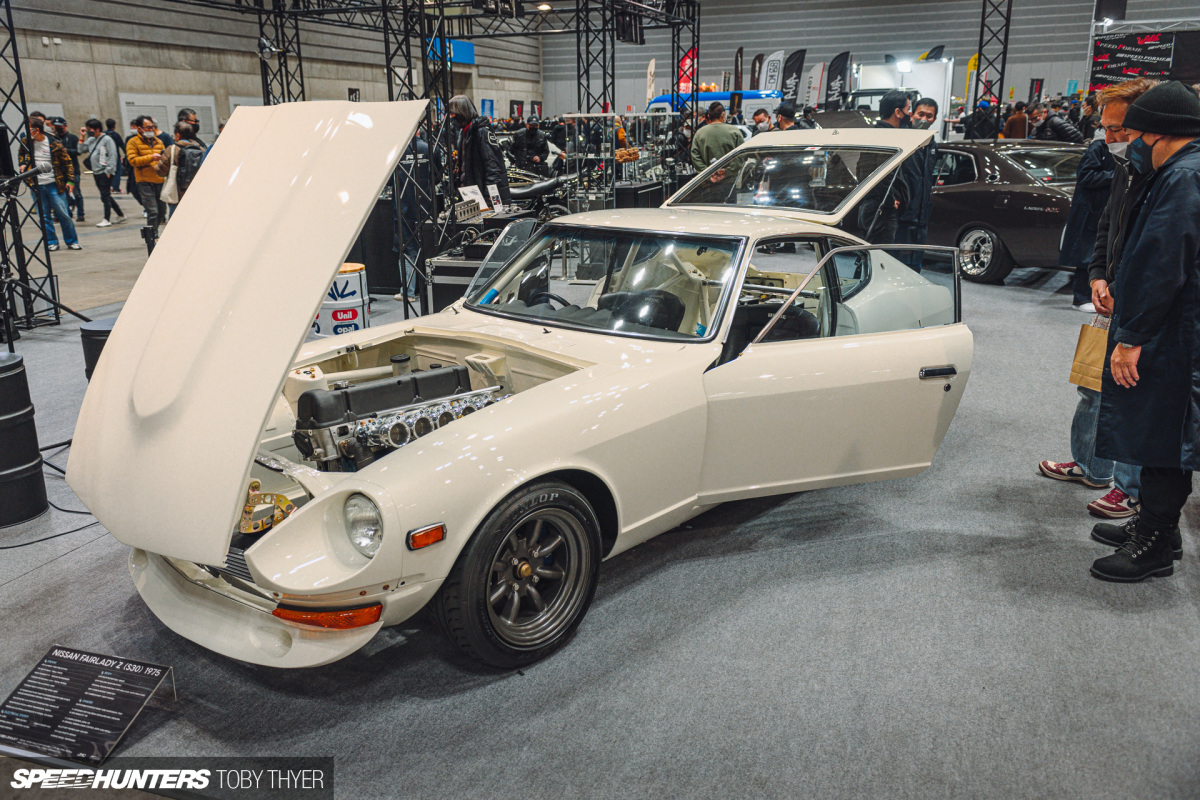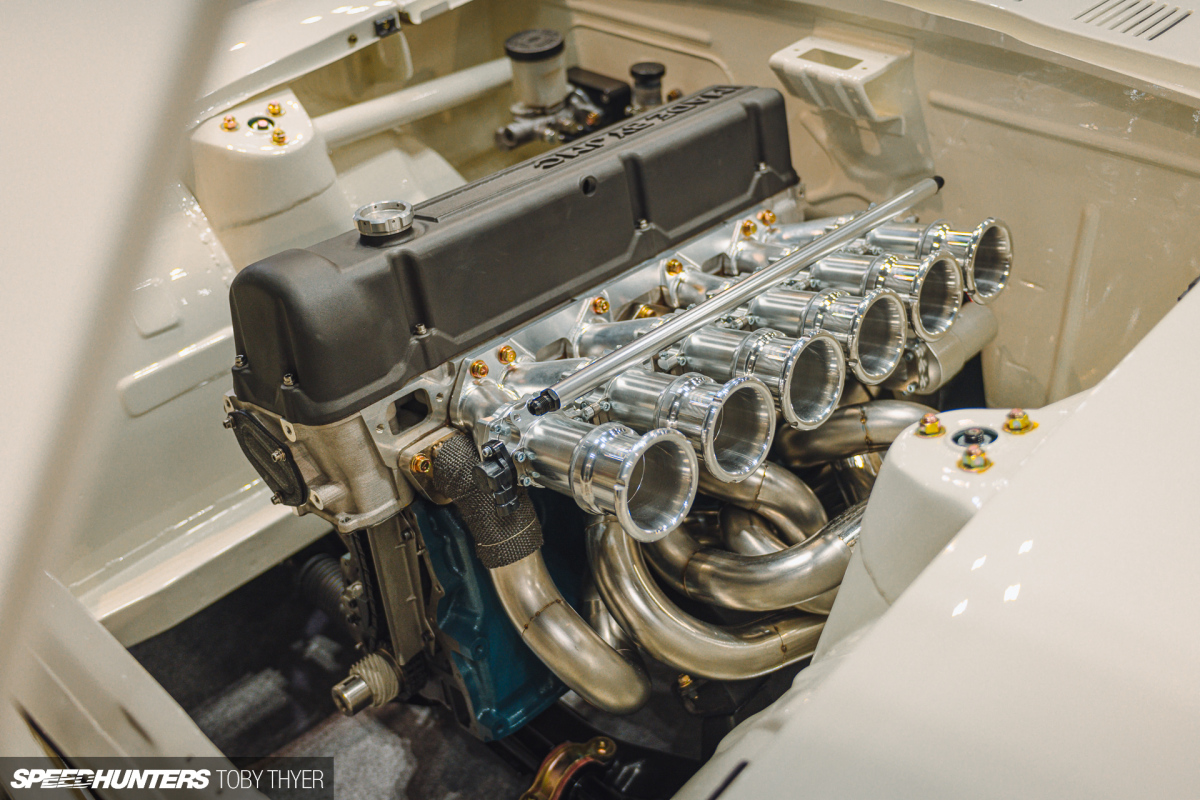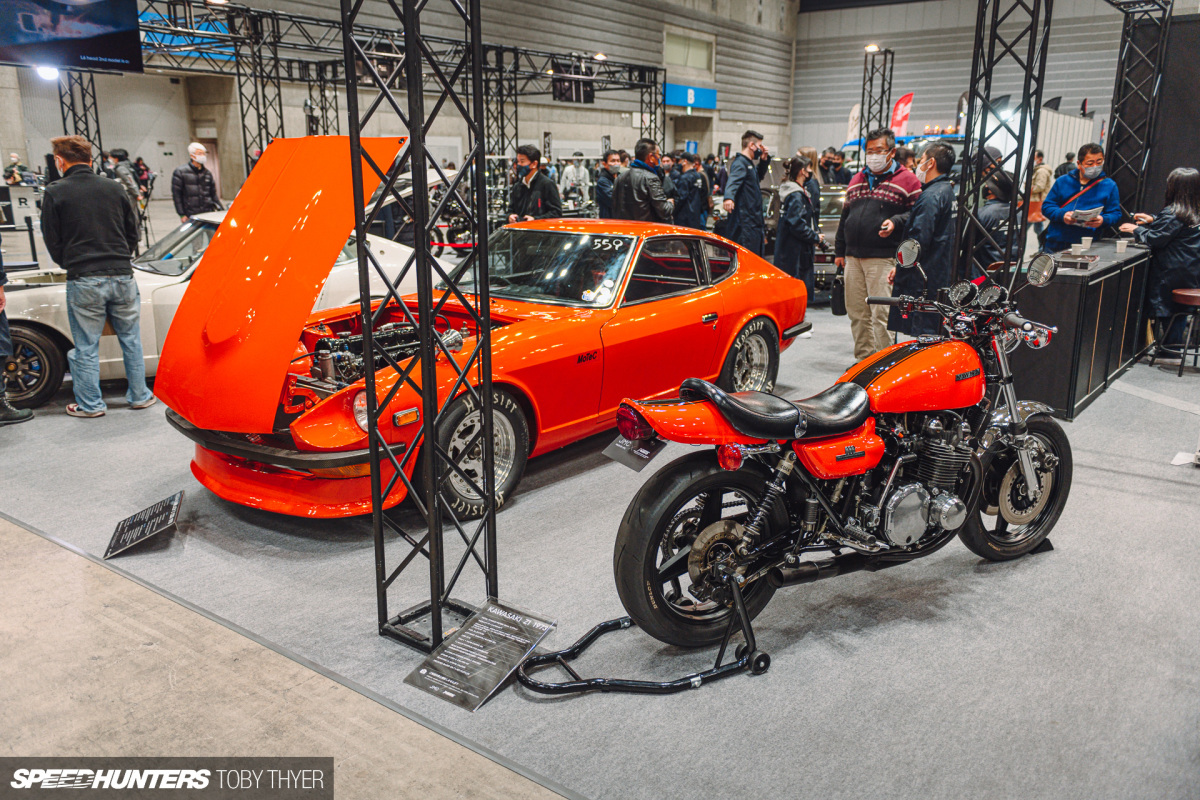 This red and white Z pairing were a joint venture between motorcycle specialists PAM and industrial manufacturing and design professionals JMC. The former mostly focuses on Kawasaki Z-series bikes, while the latter have their fingers in quite a few pies, from casting metal prototypes to 3D-scanning and printing, to making prosthetic hearts for doctor training. So what's the connection between these two companies? Well, together they have CT-scanned and reverse-engineered the standard N42 L-series Nissan cylinder head for the S30 Fairlady Z.
During the process they discovered rough argon welding marks, imperfections and thin walls in the water jacket of the head, so after the CAD model was redesigned for better tuning durability, a sand mold was 3D-printed and low pressure casting was used to create a brand new item. Yes, they had a few of these custom cylinder heads on display, but guess who missed a photo opportunity with them…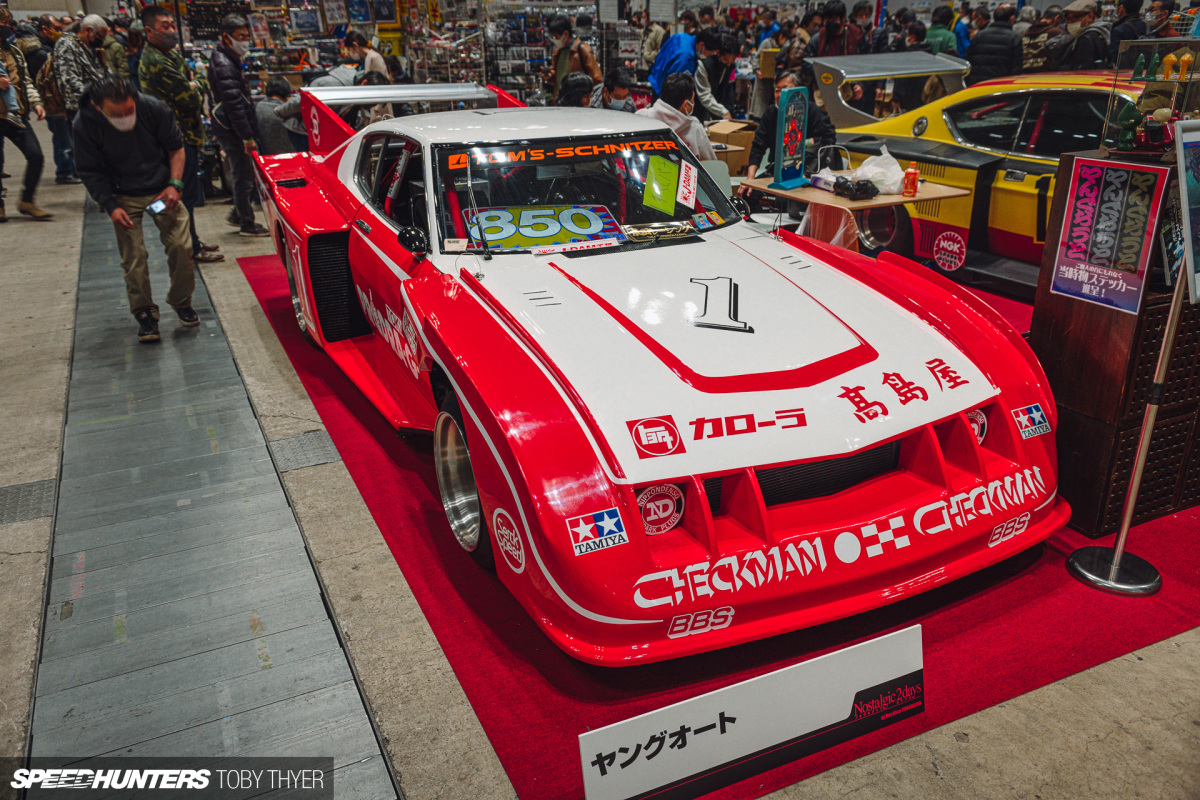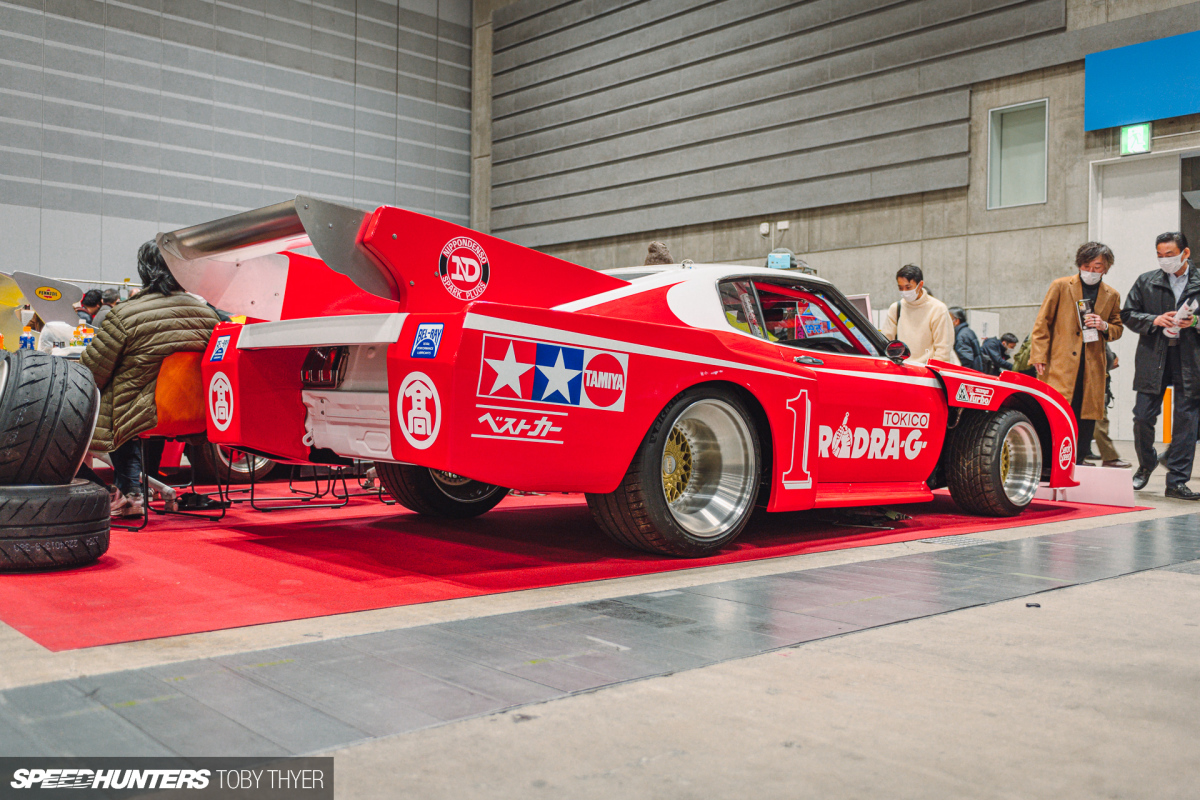 I did, however, make more of an effort to get some clear shots through the thick crowds of these two silhouette-style race cars on display from Young Auto. Both are homages to the Group 5 cars which inspired a generation and the long-lasting culture of bosozoku and kaido racer styles in Japan.
Above is a Toyota Celica, based on the Celica LB Turbo developed by Schnitzer via Toyota Deutschland. The actual race car, despite having a superstar appearance, had a rather dismal amount of success against cars like the Porsche 935 Flaubau.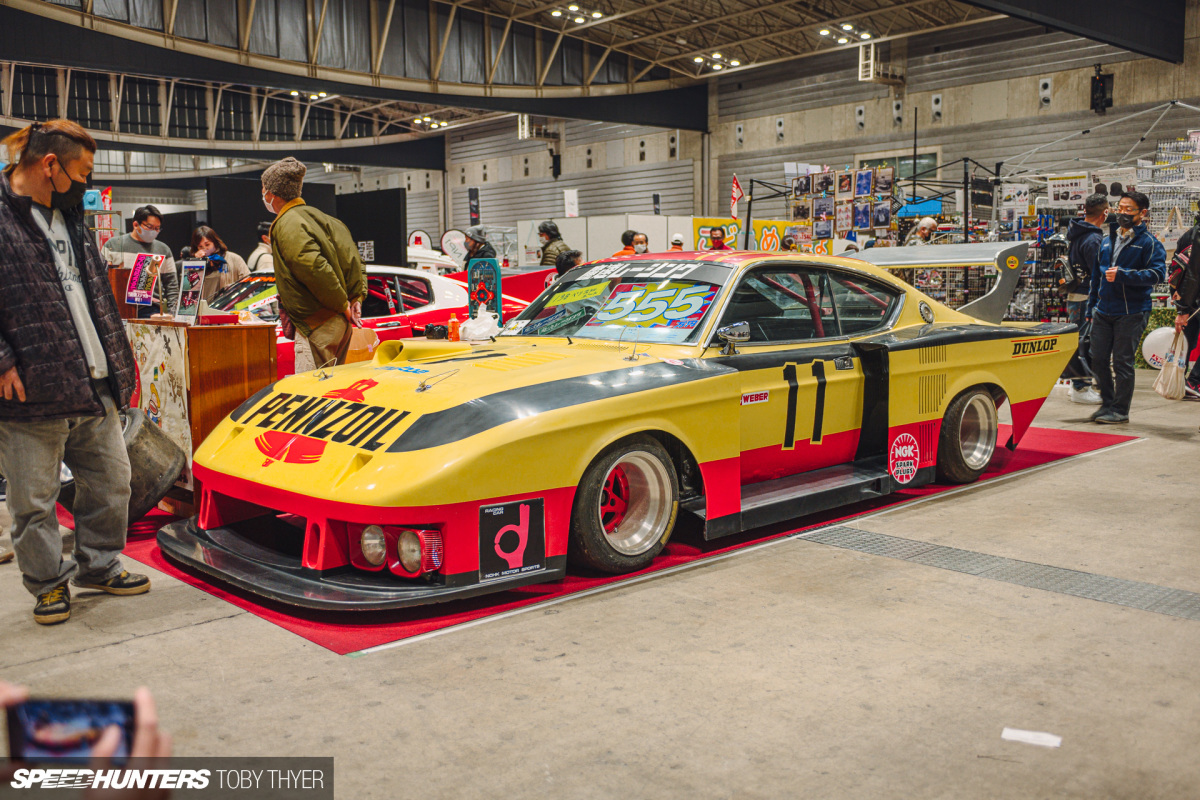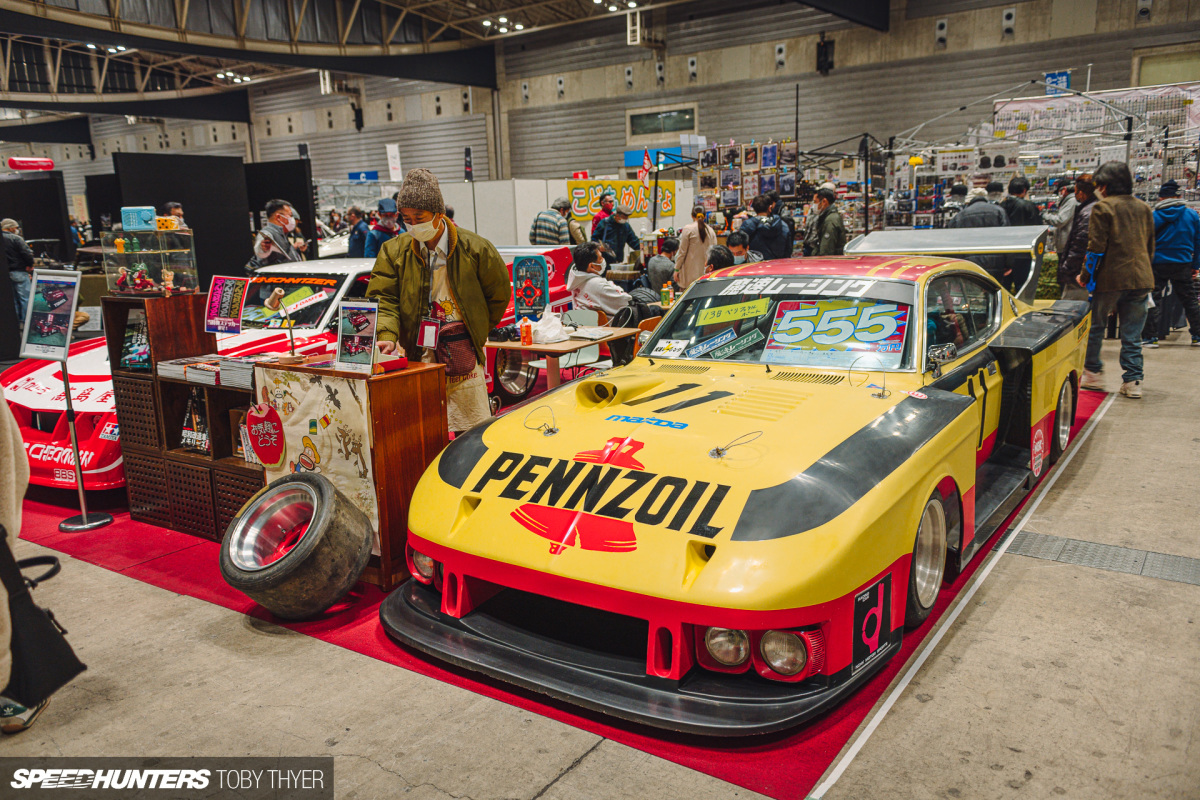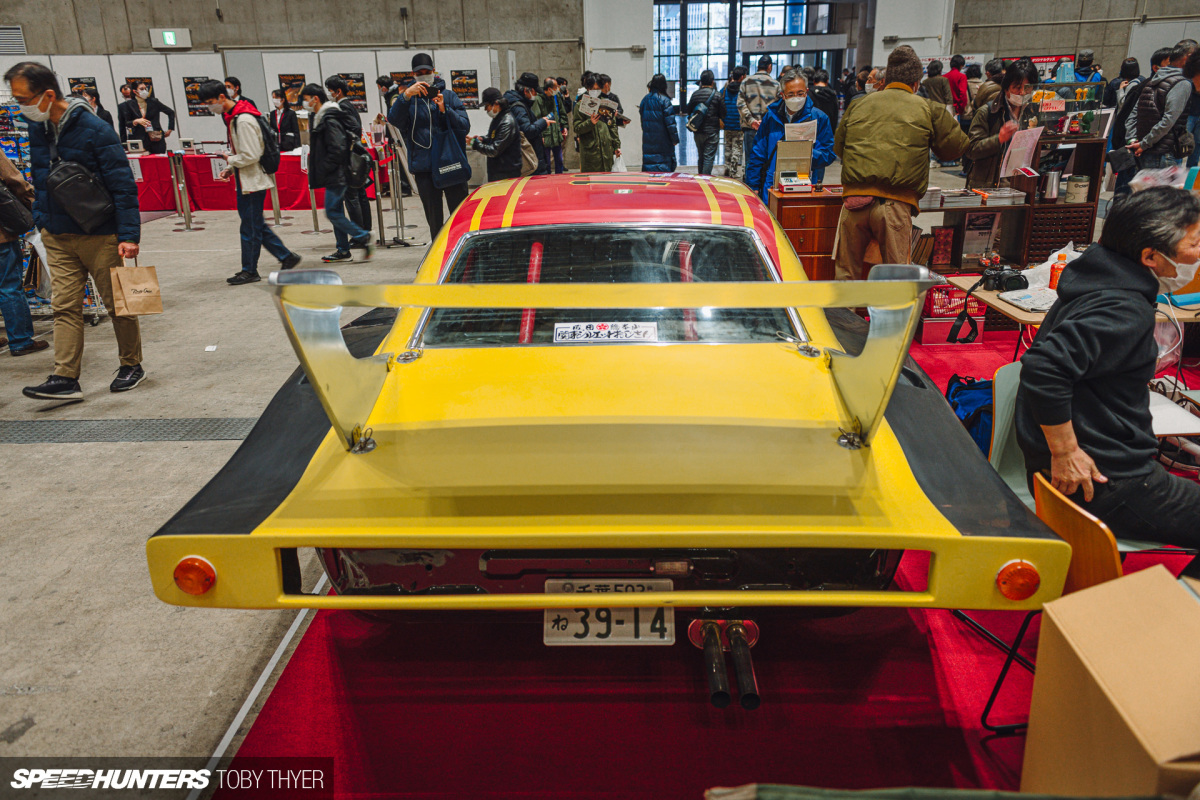 The other car Young Auto had on show was this – believe it or not – Mazda Luce (RX-4) with an original body kit from the '70s. The best thing about this is it's road legal and also for sale. I'm currently trying to find out a little more about it from the seller, so I could be back with a full feature sometime soon.
Toby Thyer
Instagram _tobinsta_
tobythyer.co.uk