Last week, I brought you a first look at The Elite Showcase 2023 through an extended gallery post.
Today we're back in Banten, Indonesia for more from this event. This time around though, we're checking out some of my show standouts, of which there were many. It seemed like the two years that The Elite Showcase didn't happen due to pandemic restrictions, provided Indonesian car builders with the time to really lift their game.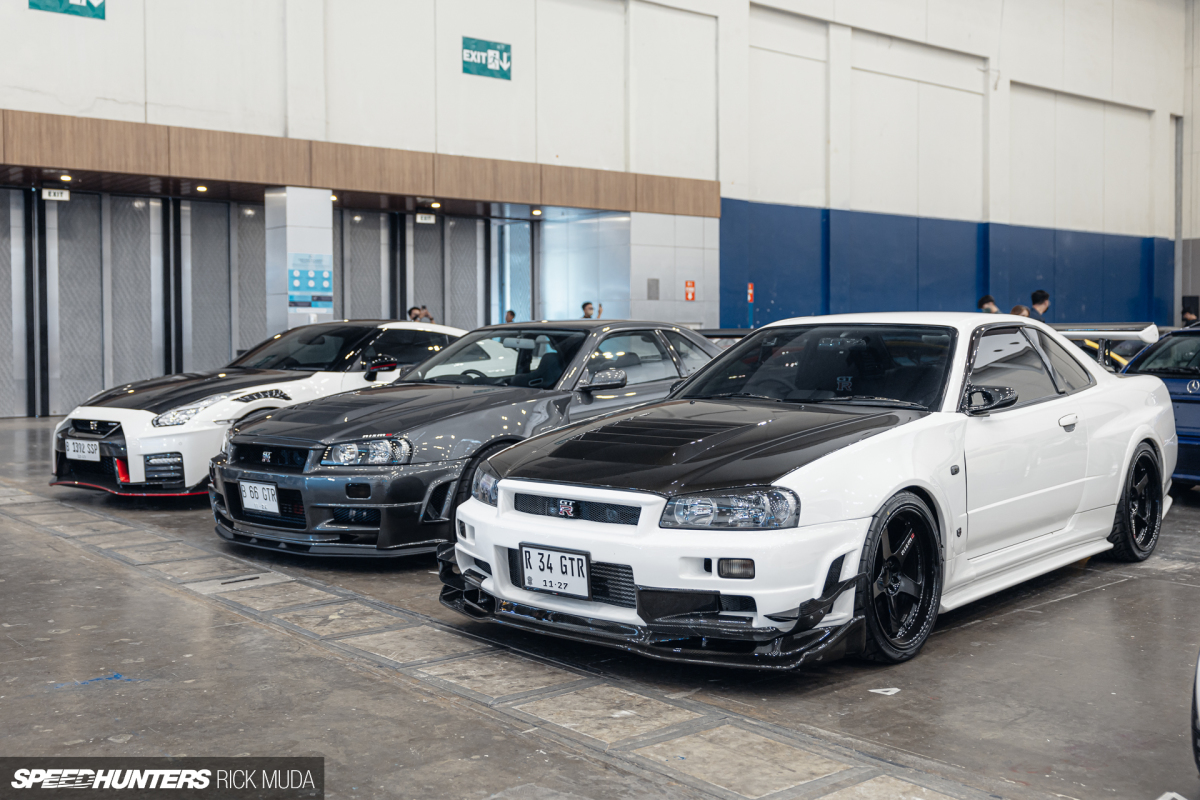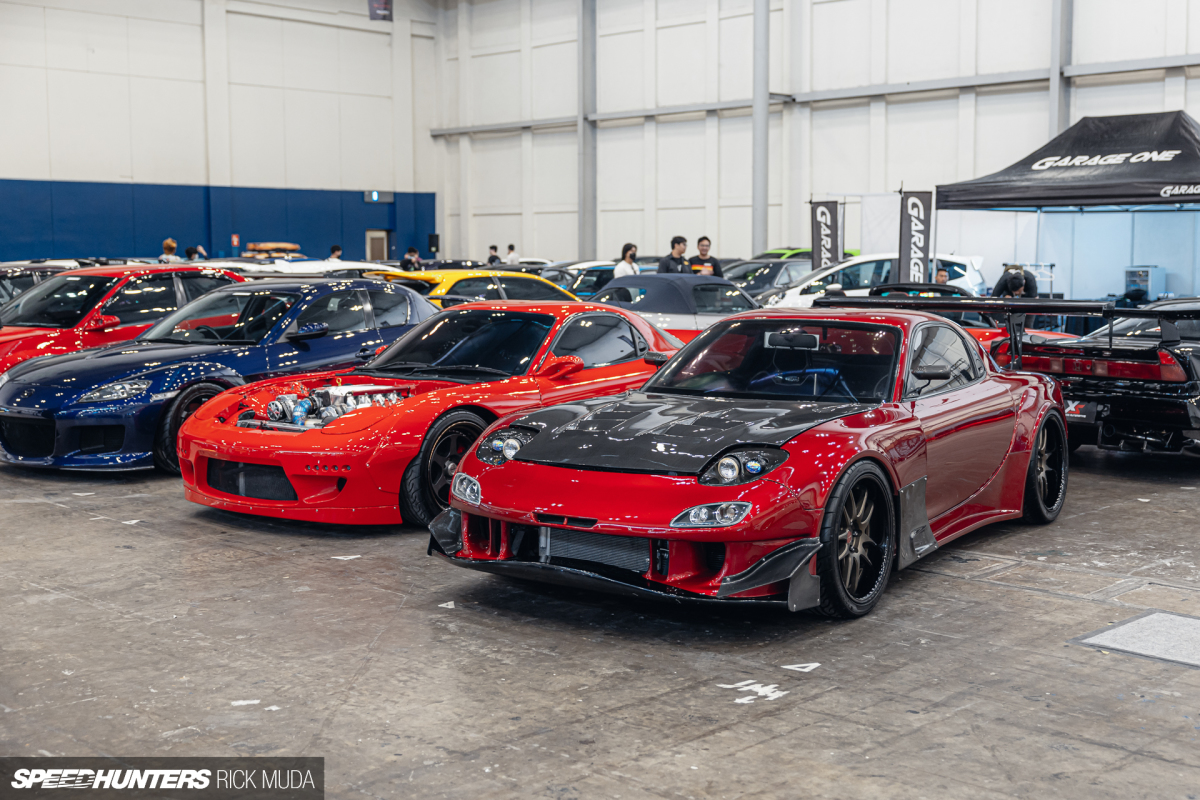 One of the great things about this show is its diversity. While The Elite Showcase attracts a lot of Japanese tuner-style cars, there's also a big turn out of Euros and some classic muscle thrown in too.
I want to start here though, with two builds of many from XS Garage in Jakarta…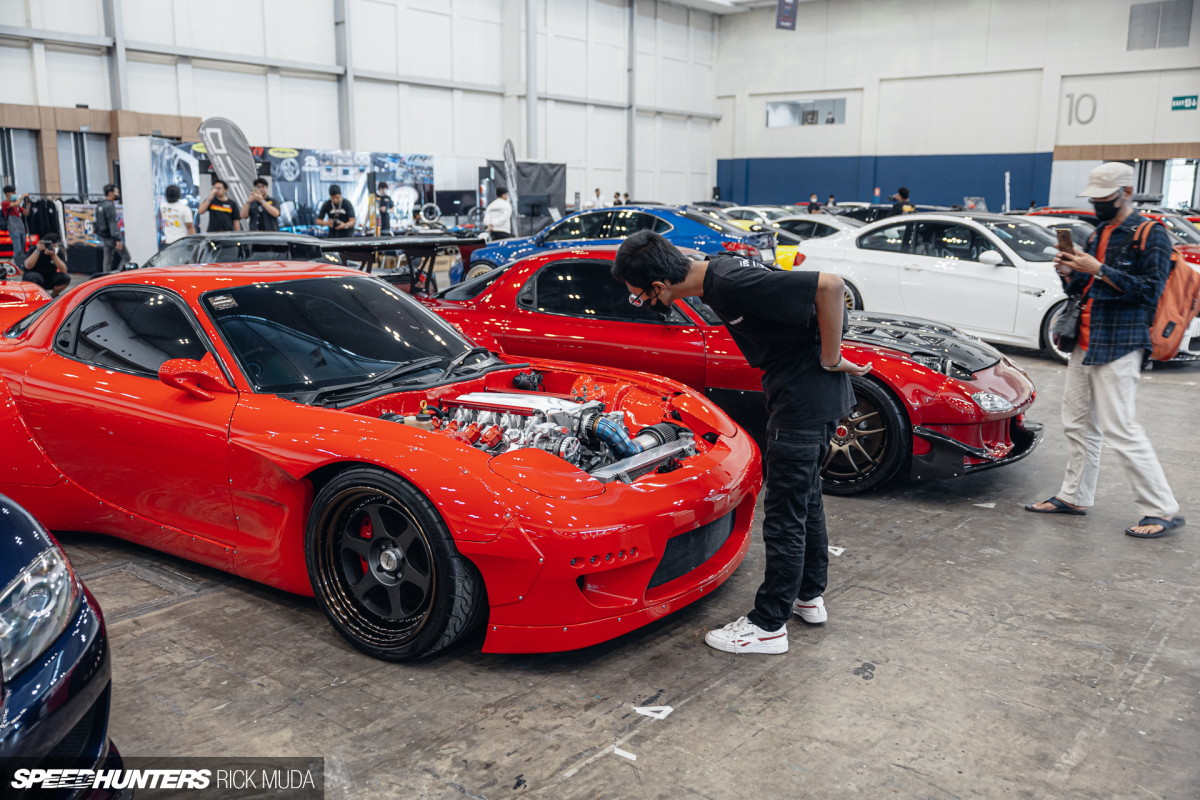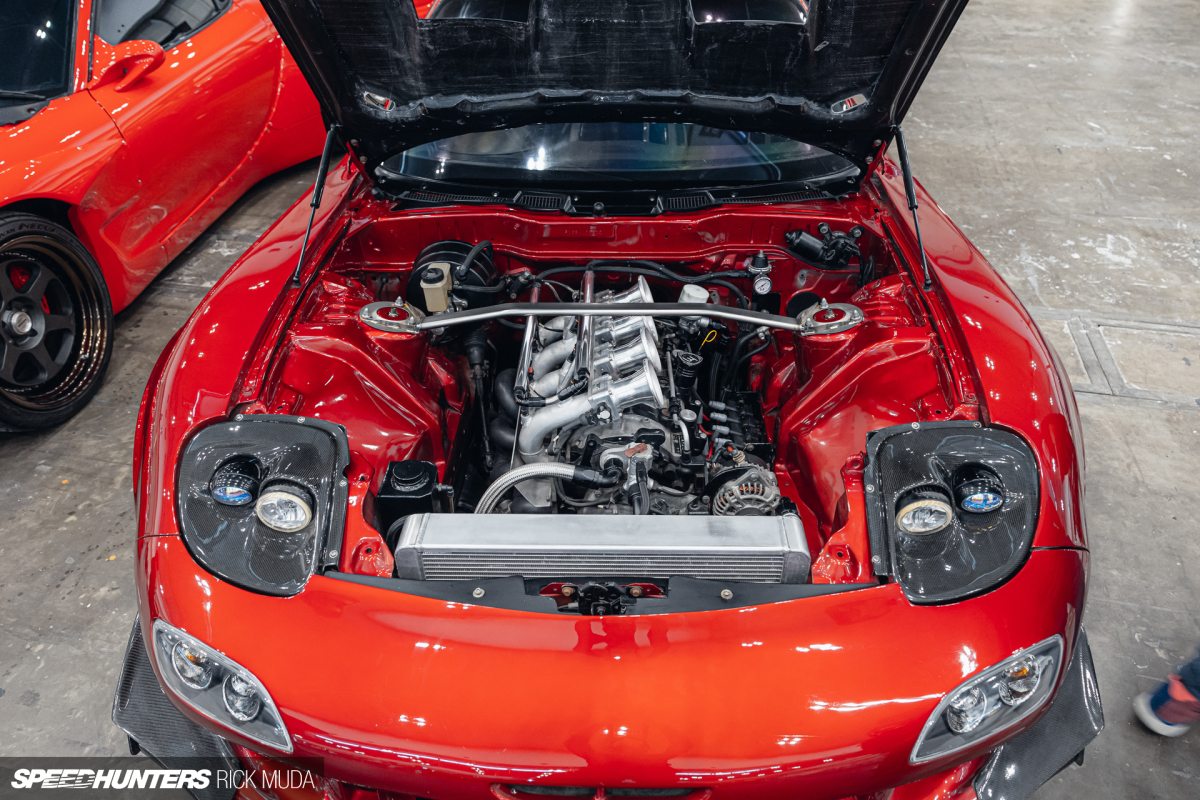 They're both FD3S Mazda RX-7s and they're both red, but that's pretty much where the similarities end. The Pandem-kitted car features an LS V8 swap up front, while the RE-Amemiya-kitted machine keeps to the rotary script, but with a custom naturally aspirated 4-rotor setup. Neither one of these builds would have been easy to achieve in Indonesia.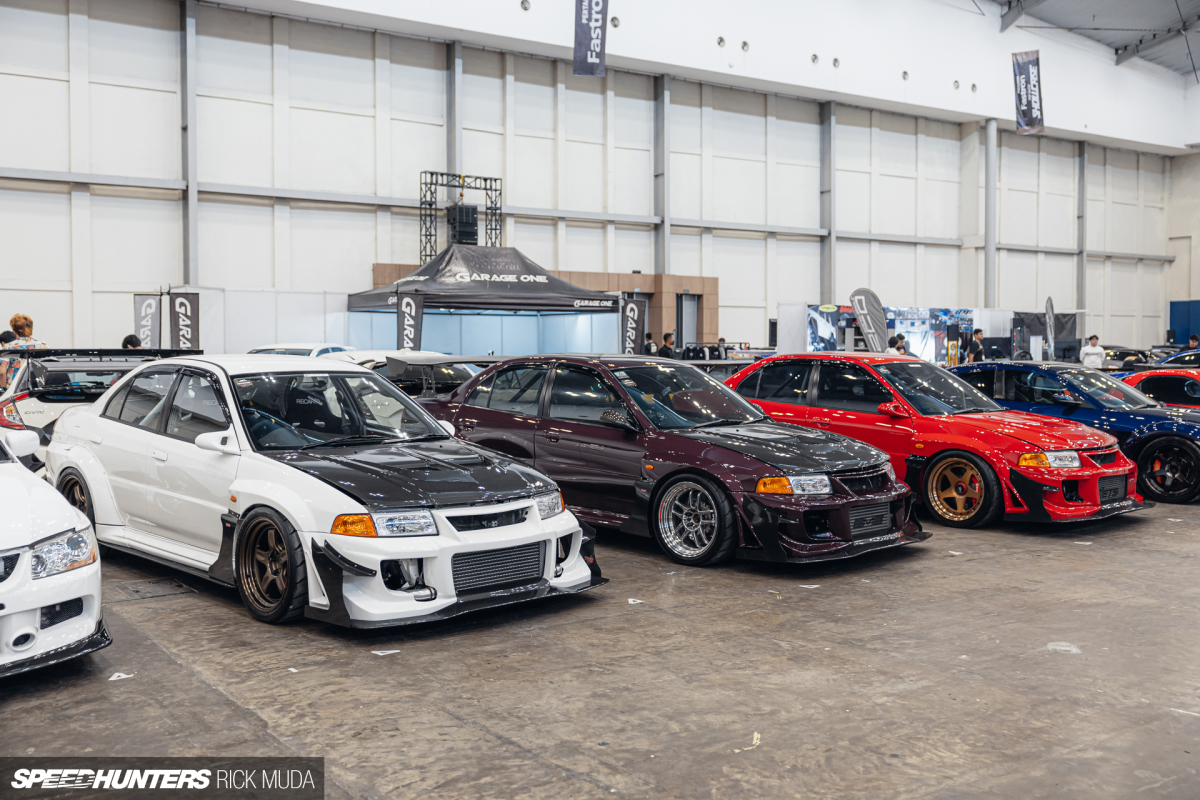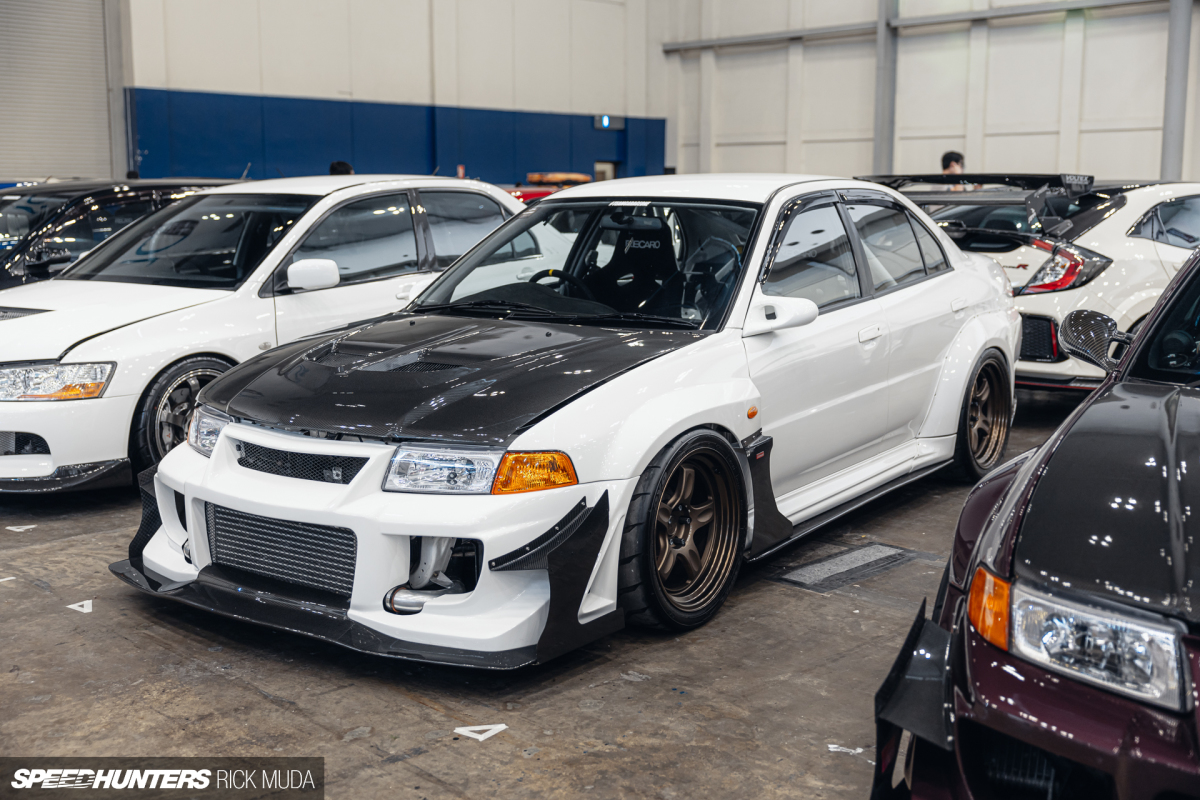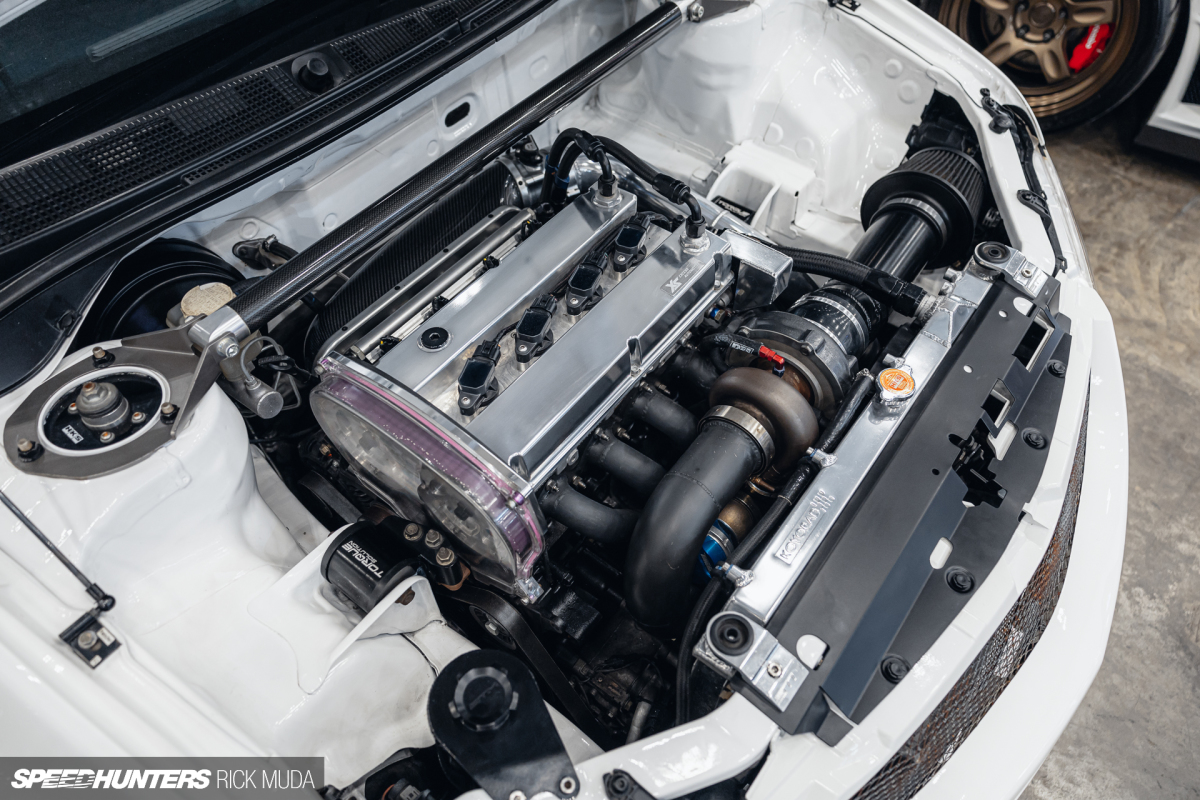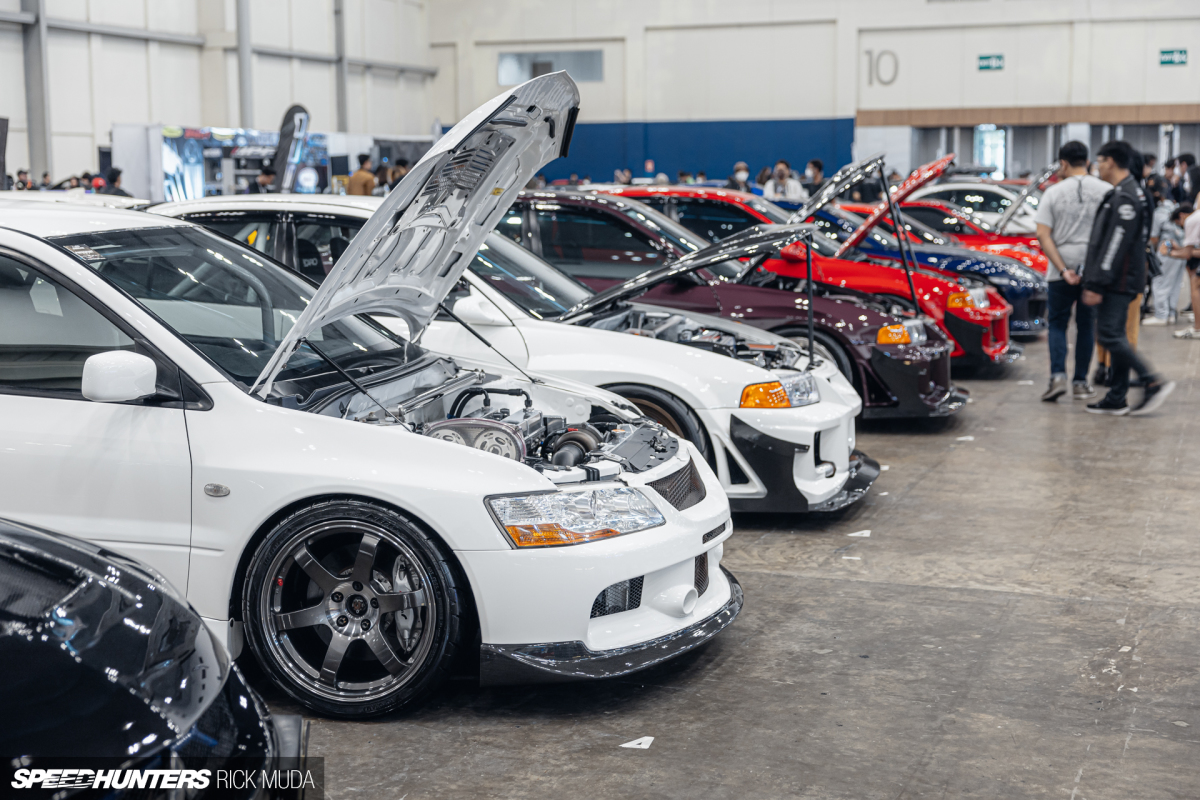 This lineup of Mitsubishi Lancer Evolutions was awesome to see. My personal favorite was the XS-built white Evo V with RAYS Volk Racing TE37SLs and a Tomei-built engine. It's a future Speedhunters feature car for sure.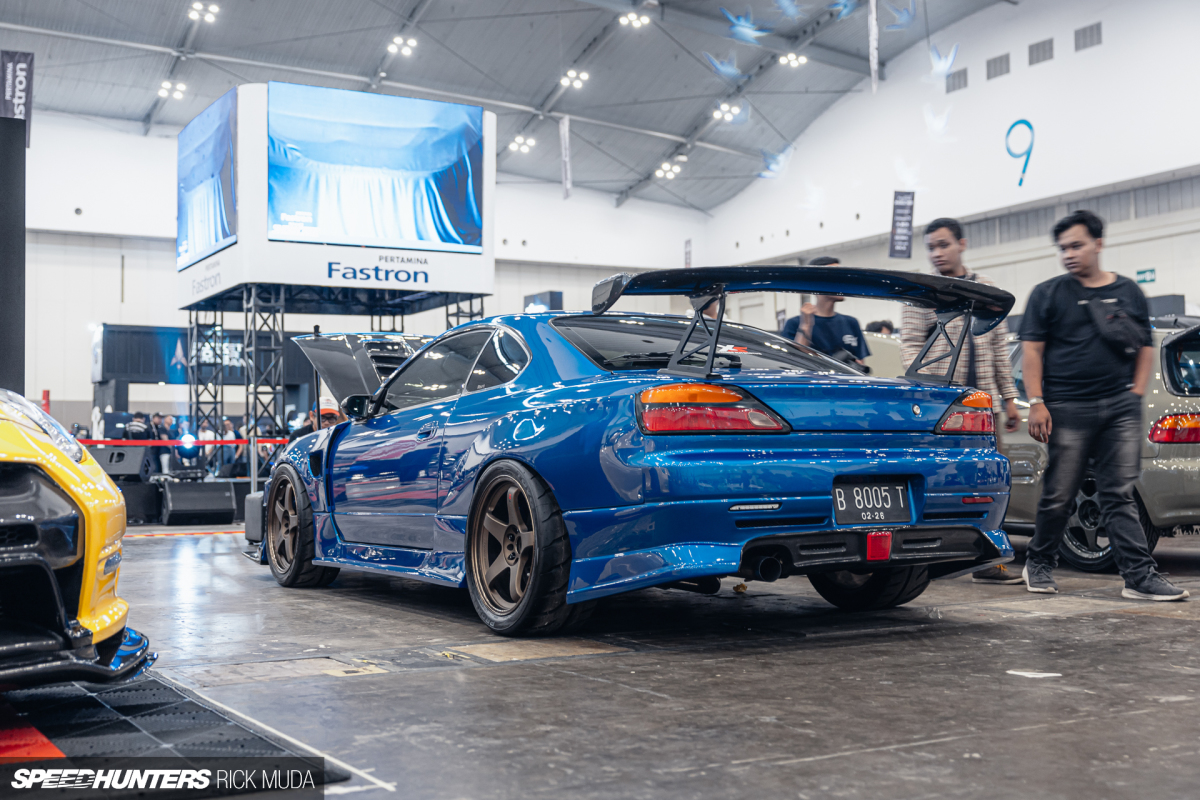 The last XS Garage build I want to show you is The Elite Showcase 2023's 'Best of Show' award winner, which also features in the lead image. This RB28-powered Nissan Silvia S15 has it all.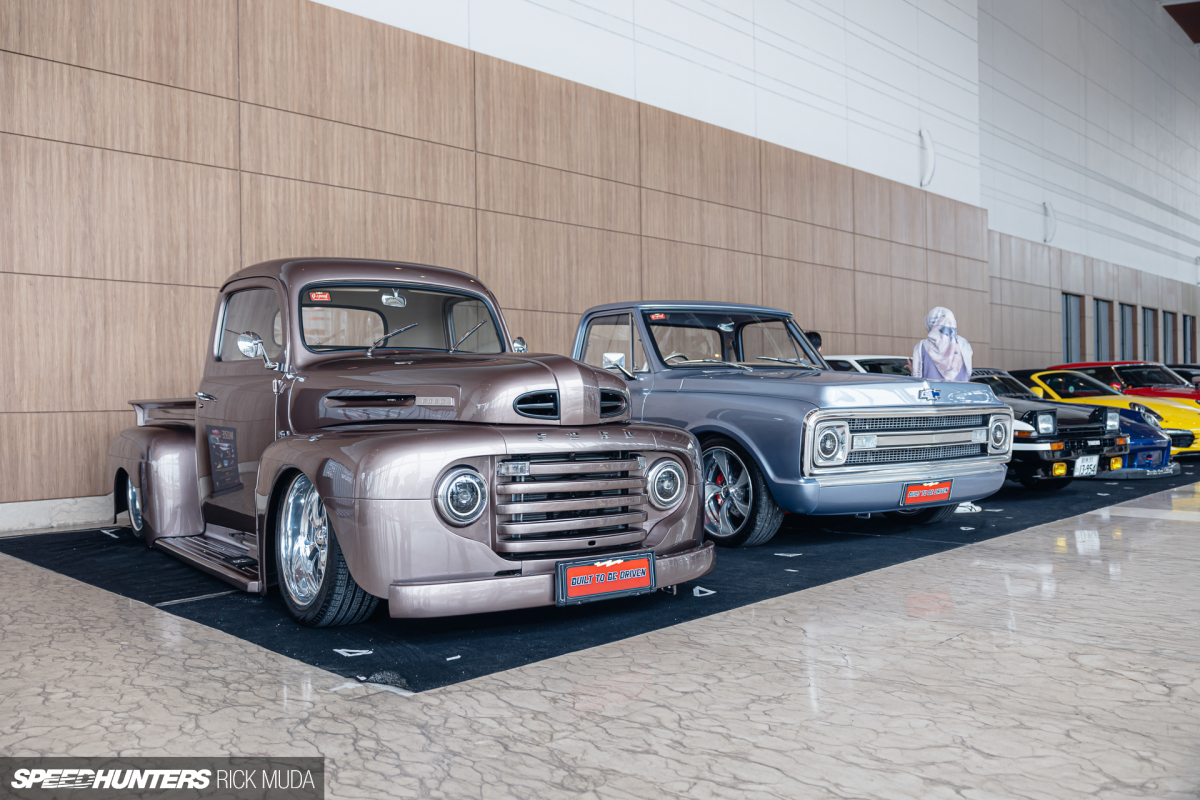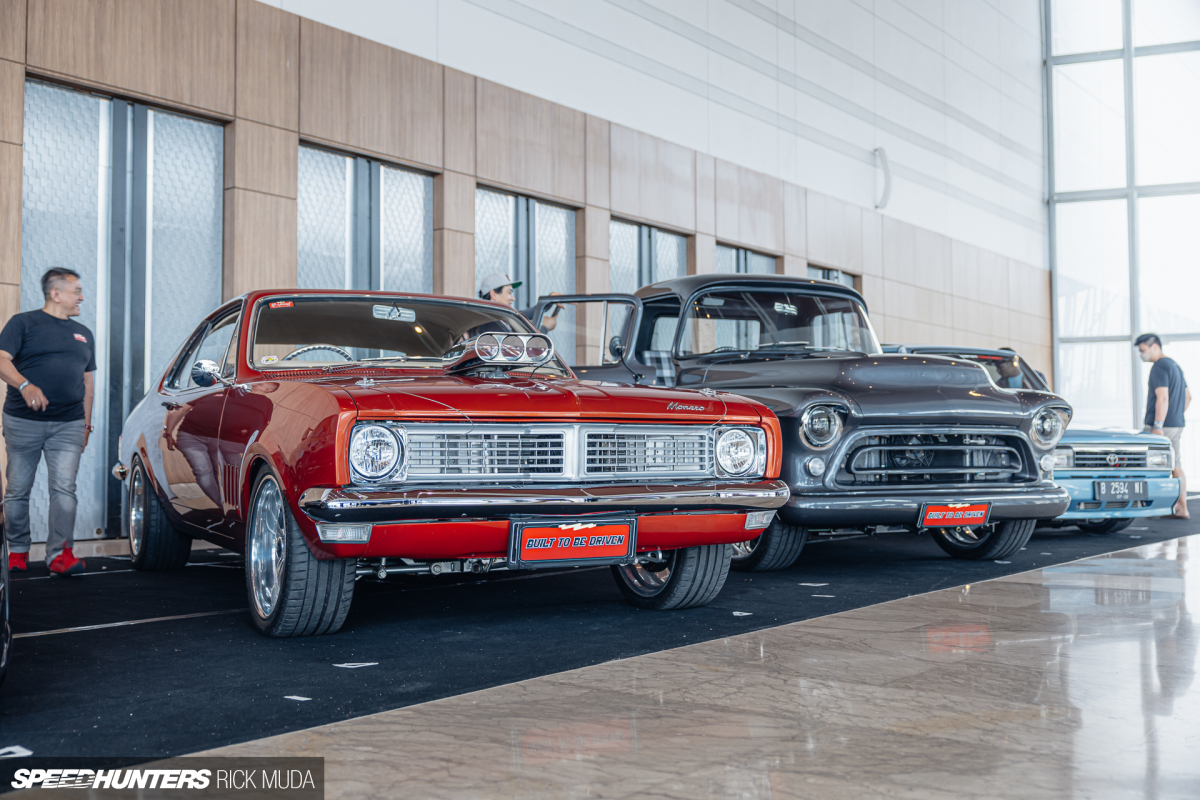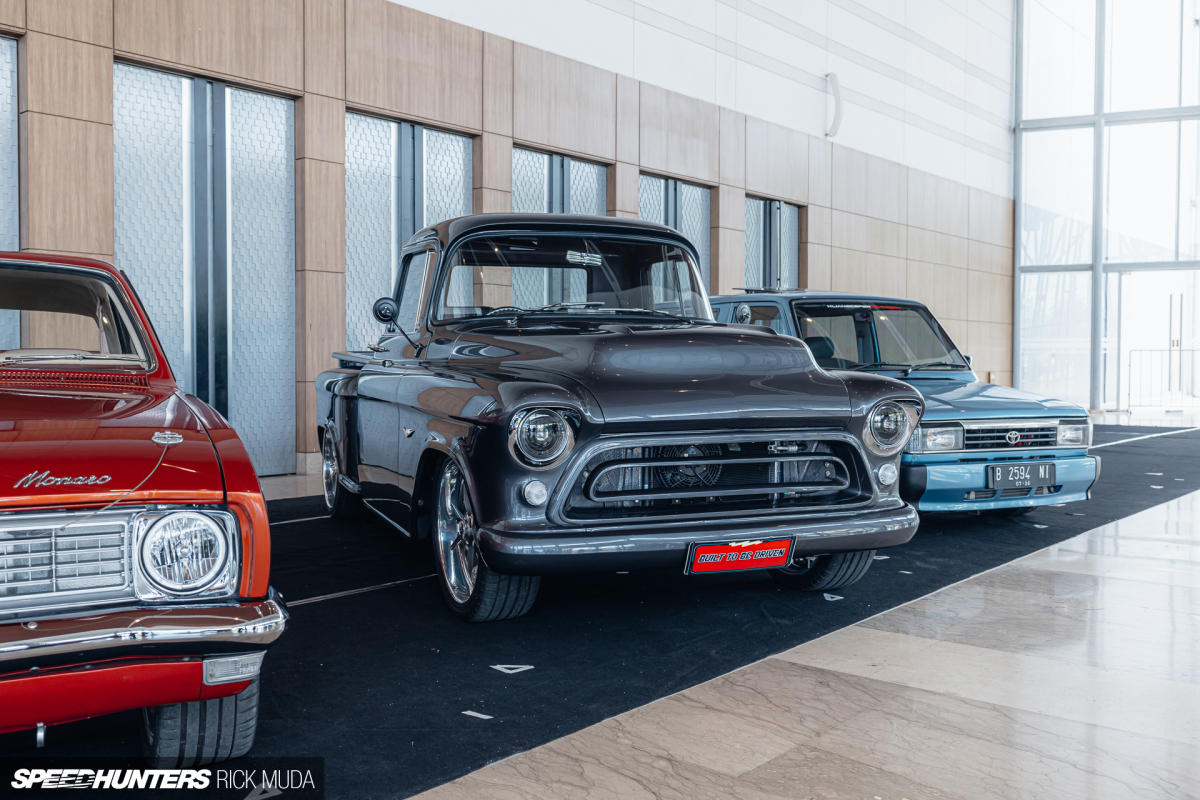 Gspeed is another Jakarta-based shop, but one that specializes in restoring and customizing classic machinery to an ultra-high standard. SEMA Show regulars, Gspeed's husband and wife owners started their journey with the burnt orange GM Holden Monaro, but some of their more recent builds have revolved around Ford pickup trucks.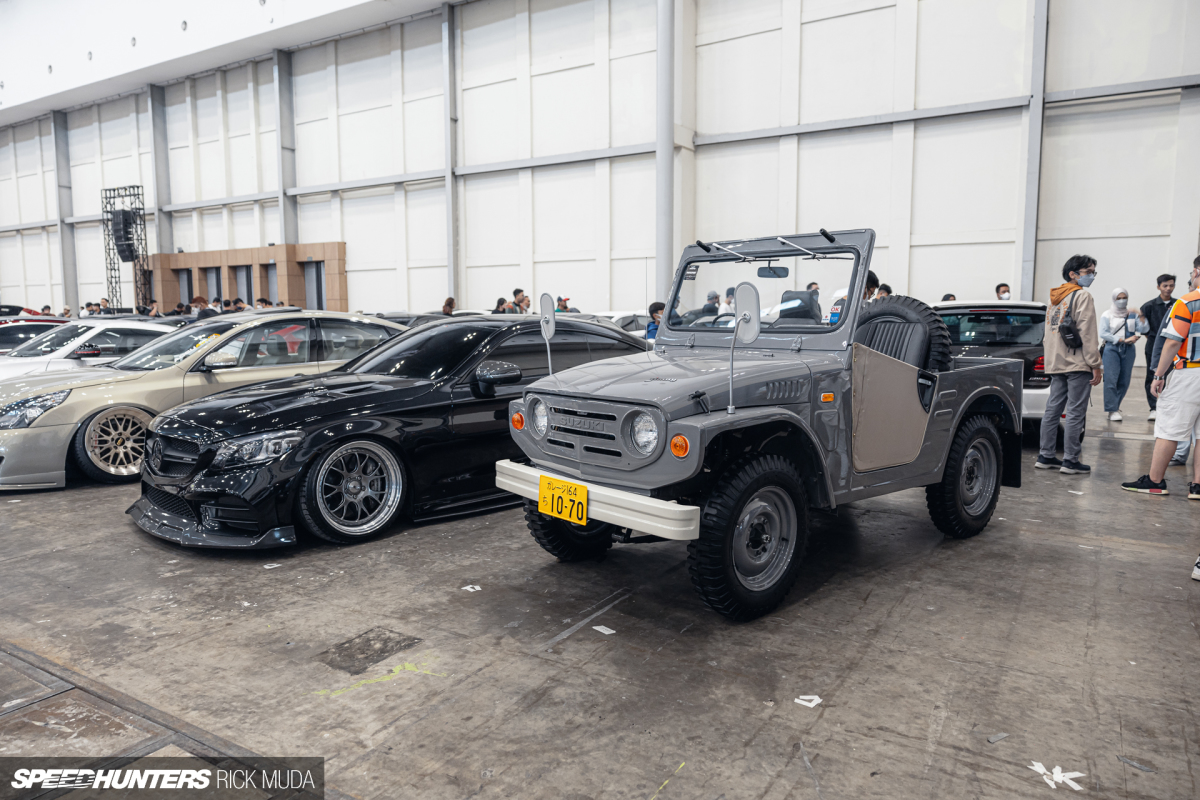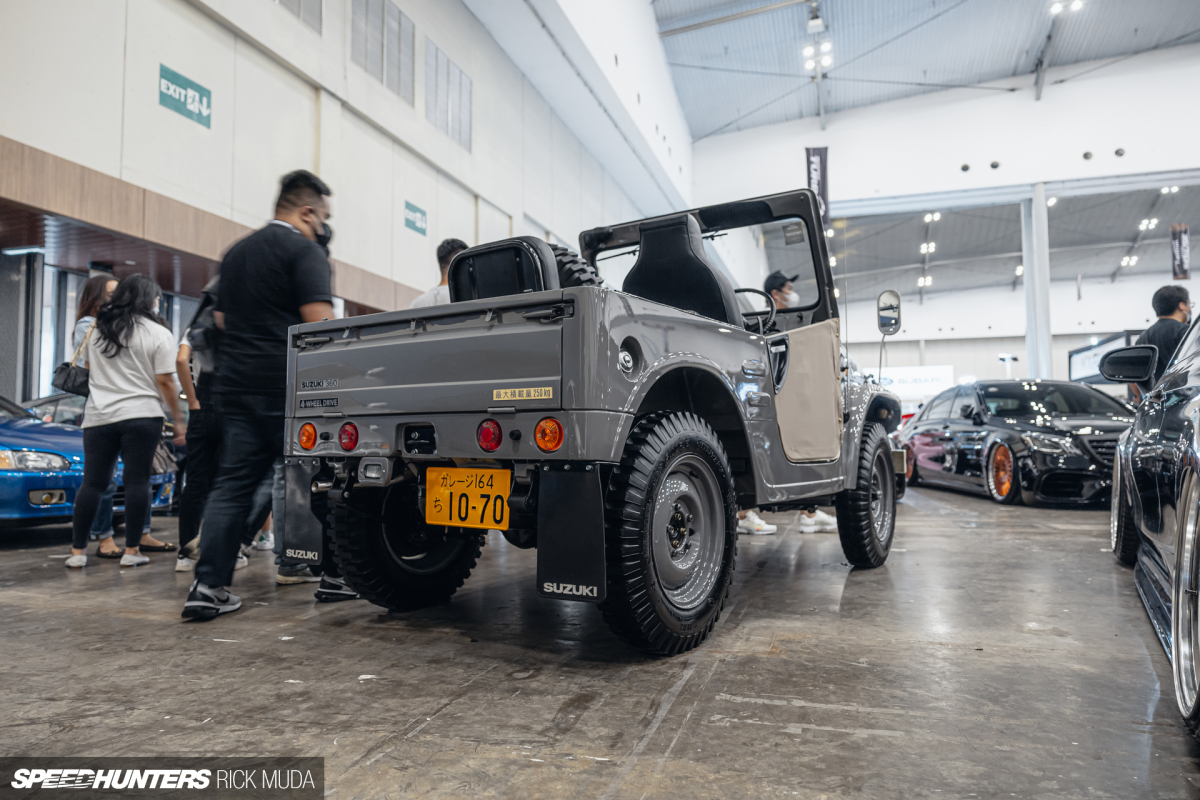 Speaking of restorations, one of my absolute favorite cars at The Elite Showcase was this LJ10 Suzuki Jimny built by Garasi164. From what I was told, the Jimny was found rusting away in a rice paddy field with pretty much all the steel (except the firewall) in need of major repair. The fact that this late-'70s Suzuki now looks brand new is testament to the work put into it.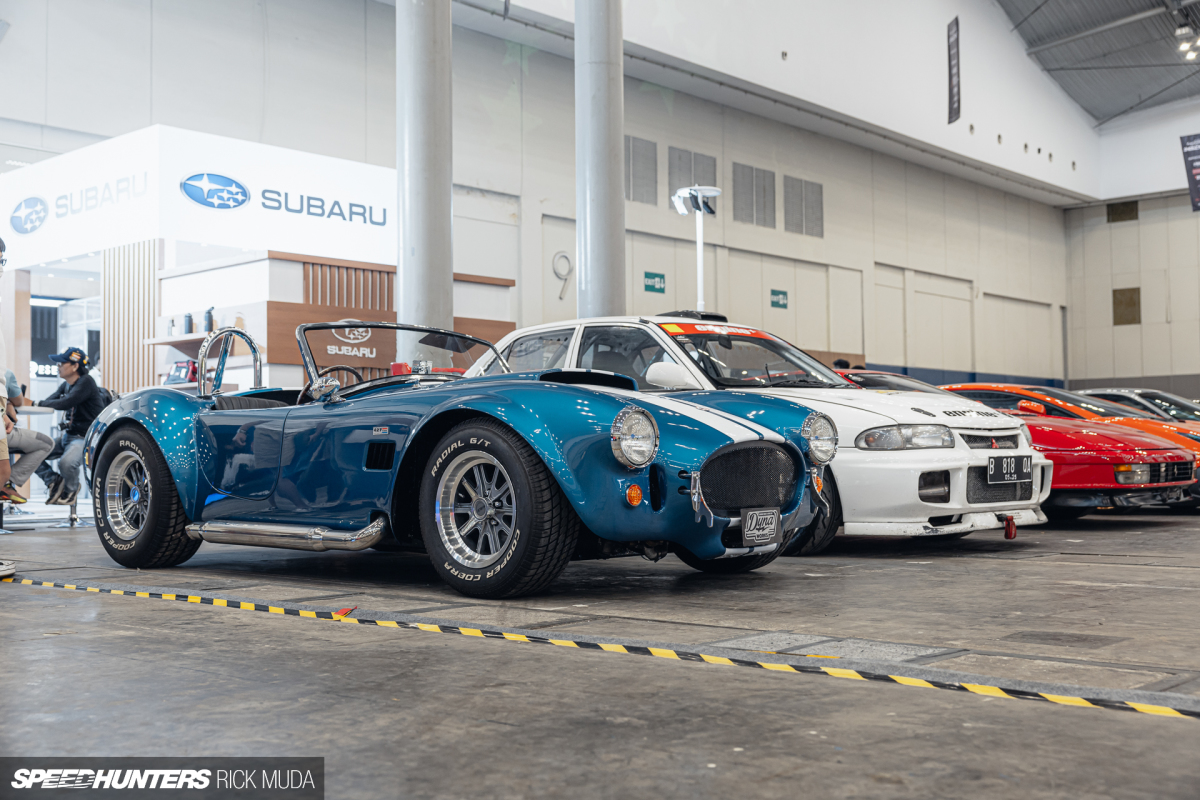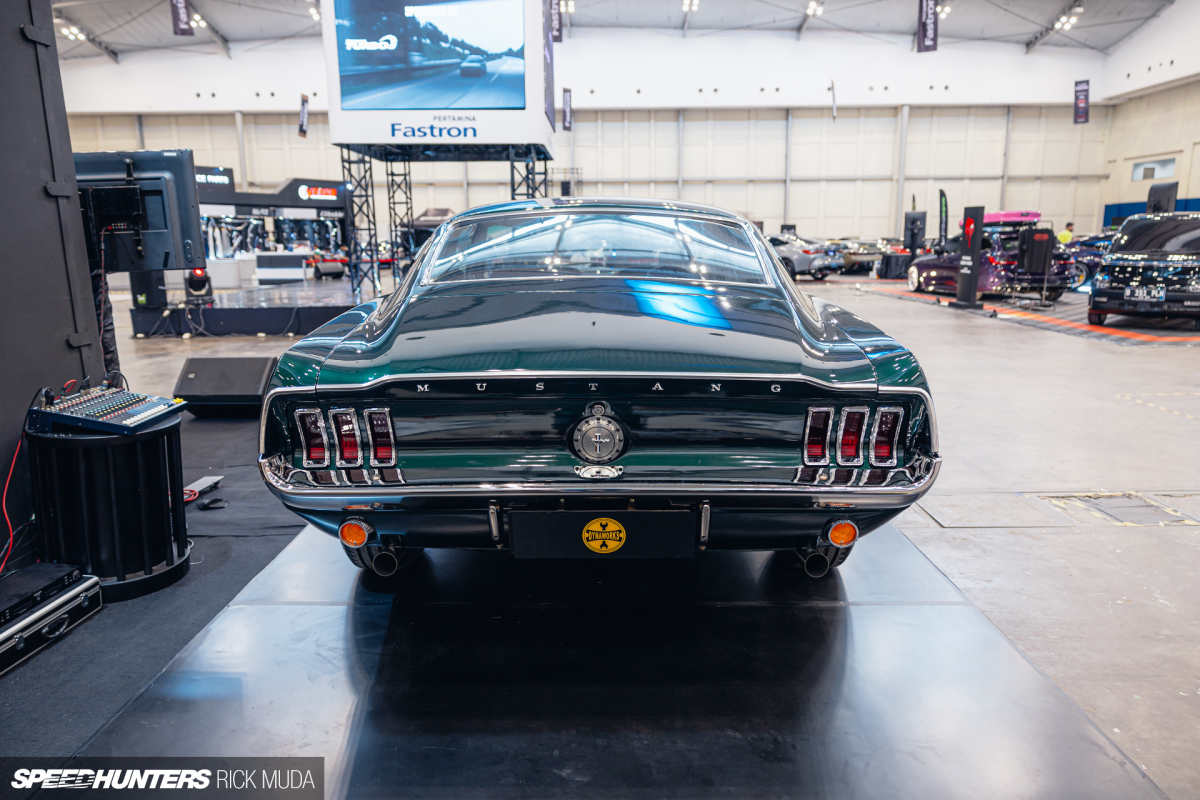 Indonesia has many talented automotive master crafters, and on the back of that there has been a steady rise in high-end, handcrafted cars. This pair of replicas based on the Cobra Shelby and Mustang Fastback GT were created by Dynaworks, and they're both stunning.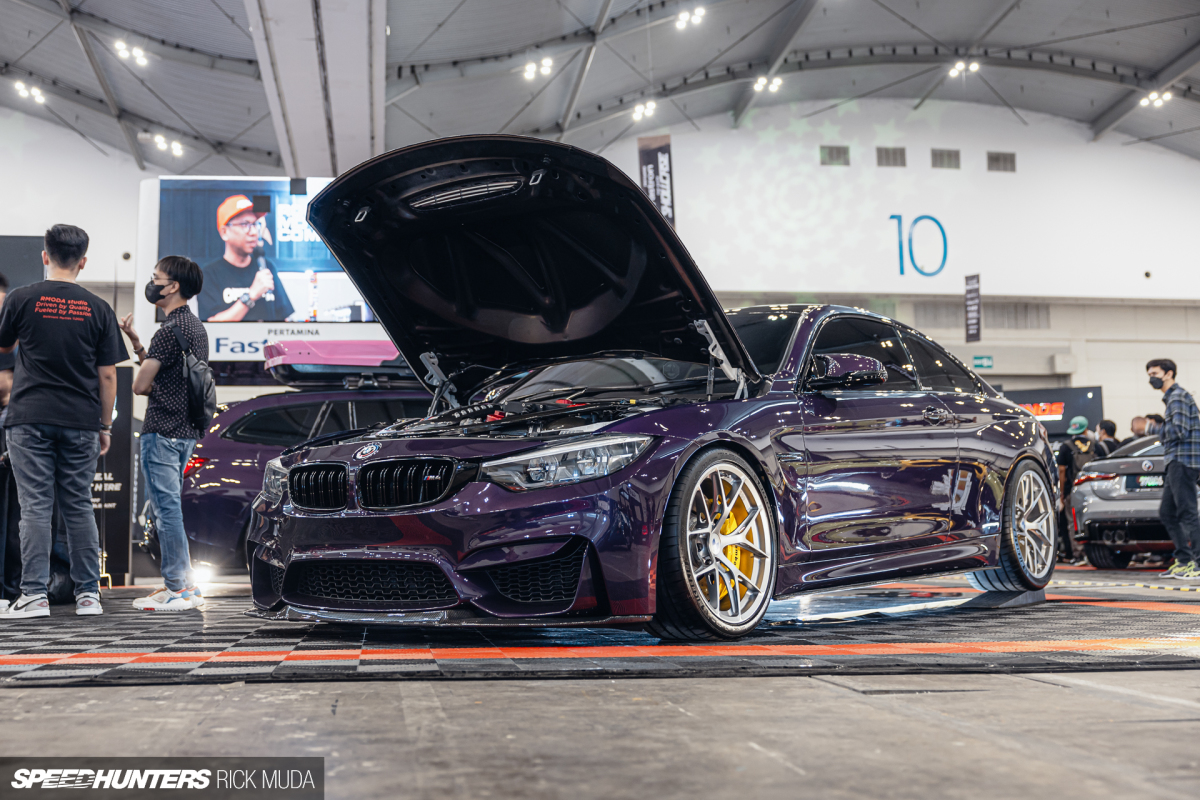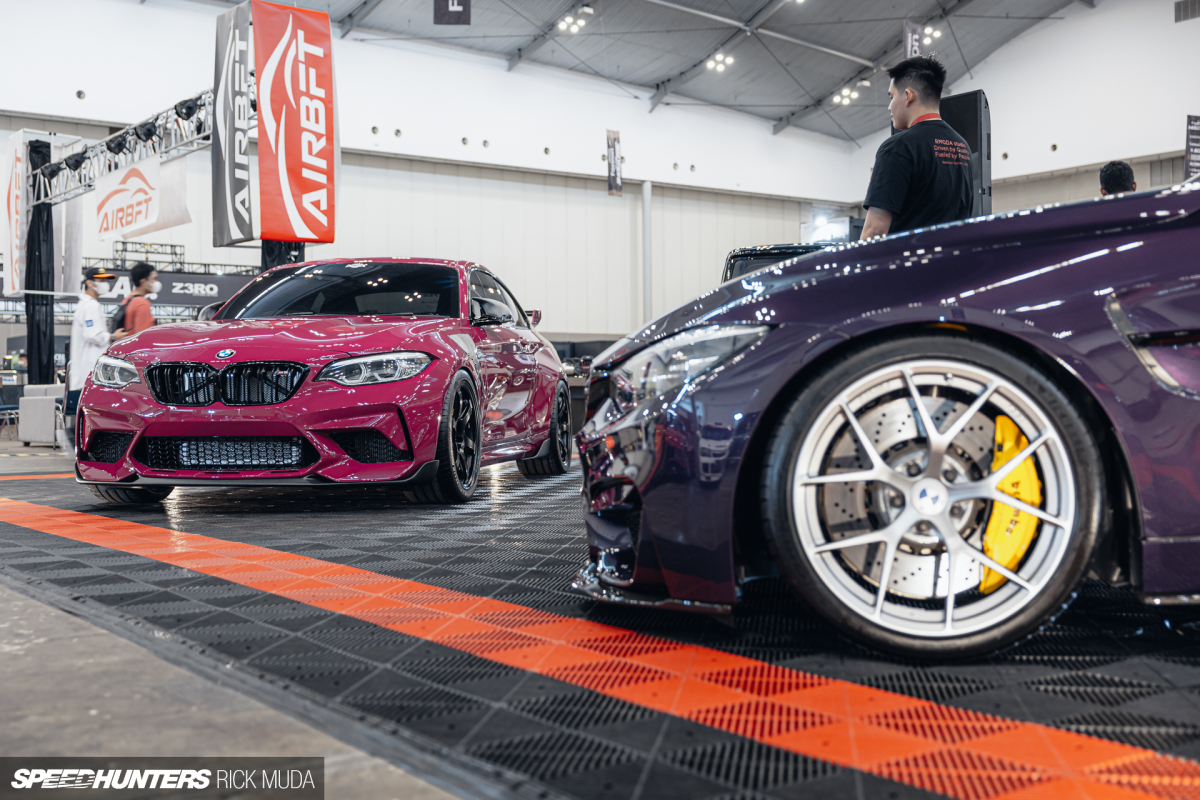 Here's something that I've never heard of or seen before. In the Autofresh x RMODA Studio booth, they were showcasing some new peel-off paint technology. It's basically a wrap – but sprayed on like Plasti Dip – and the resulting paint-like finish is very convincing.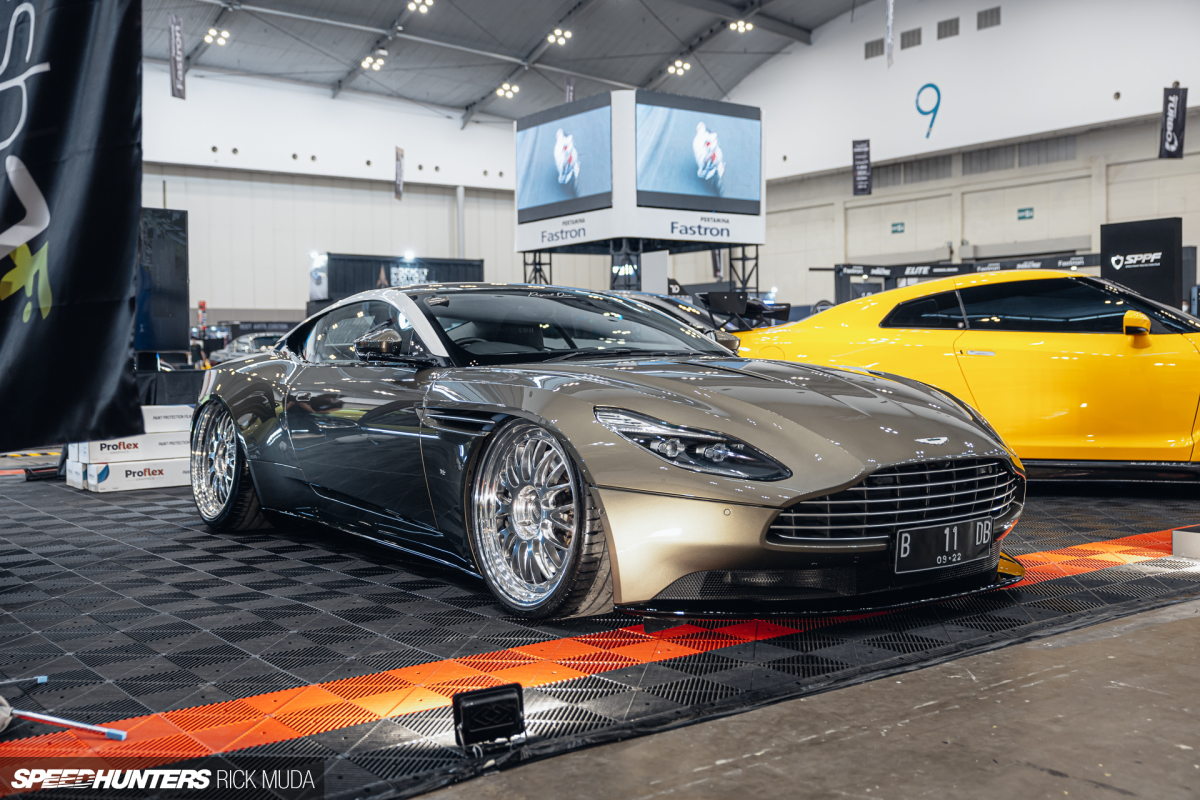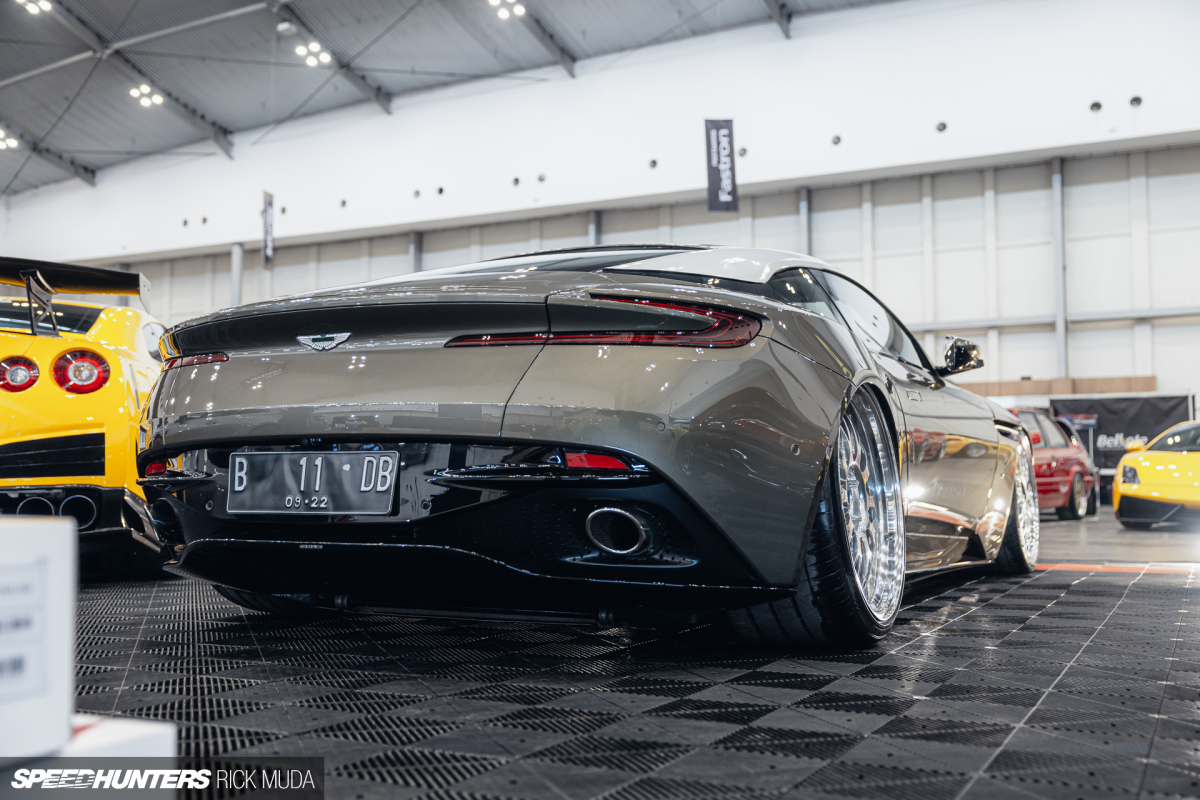 It wouldn't be a proper Indonesian car show without some stance, but I didn't expect to see something quite so phenomenal as this bagged Aston Martin DB11 V12. I couldn't keep my eyes off it, and I have to say, the slammed look suits this car so well.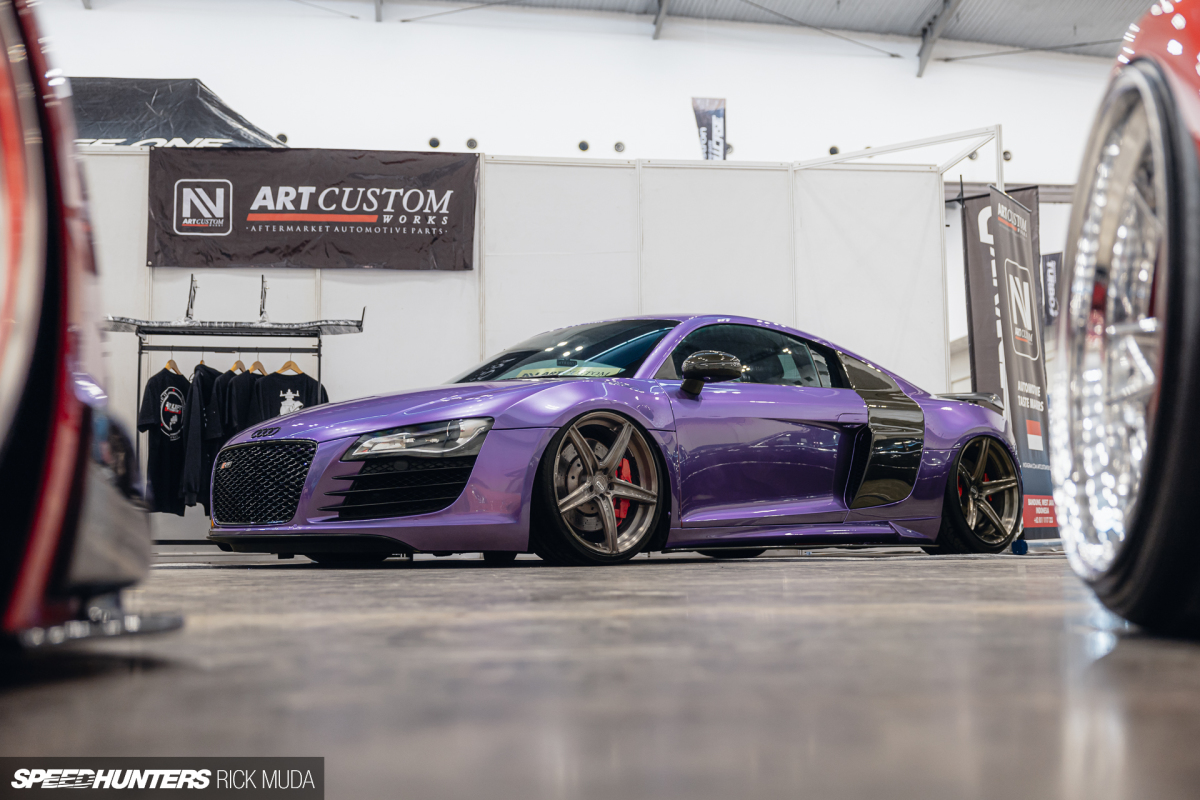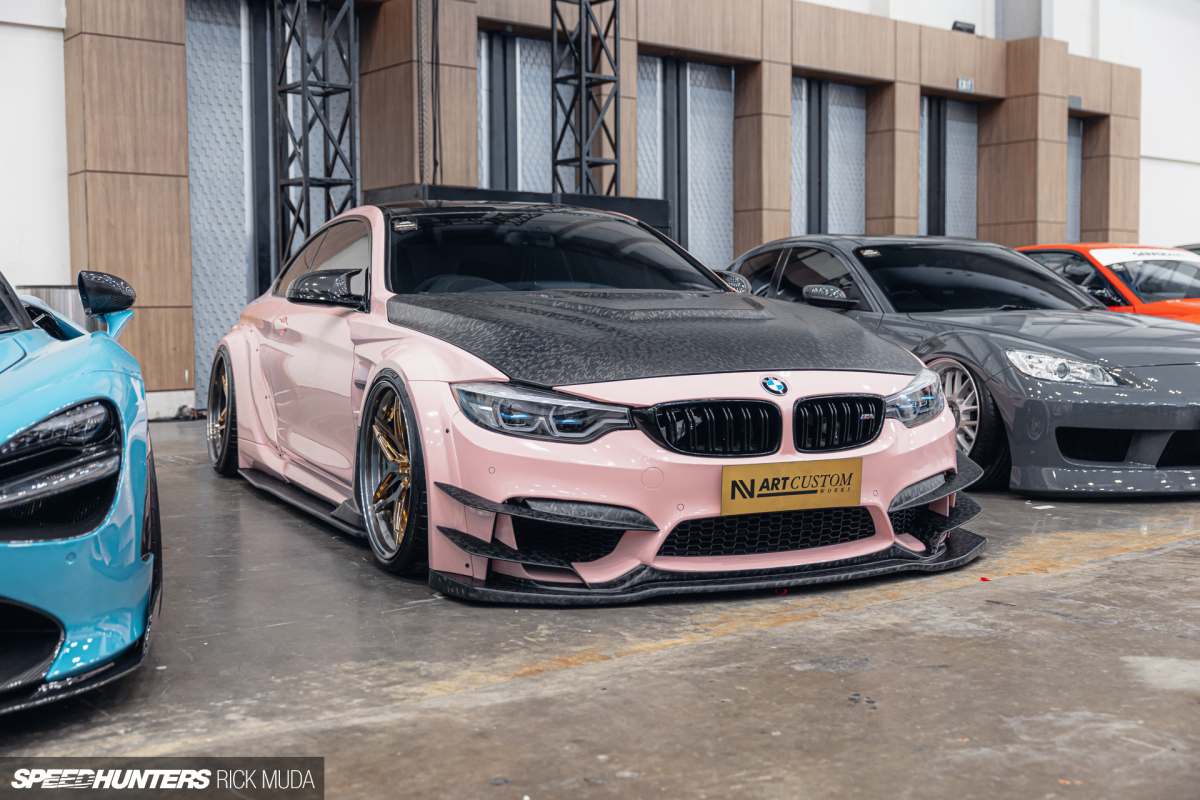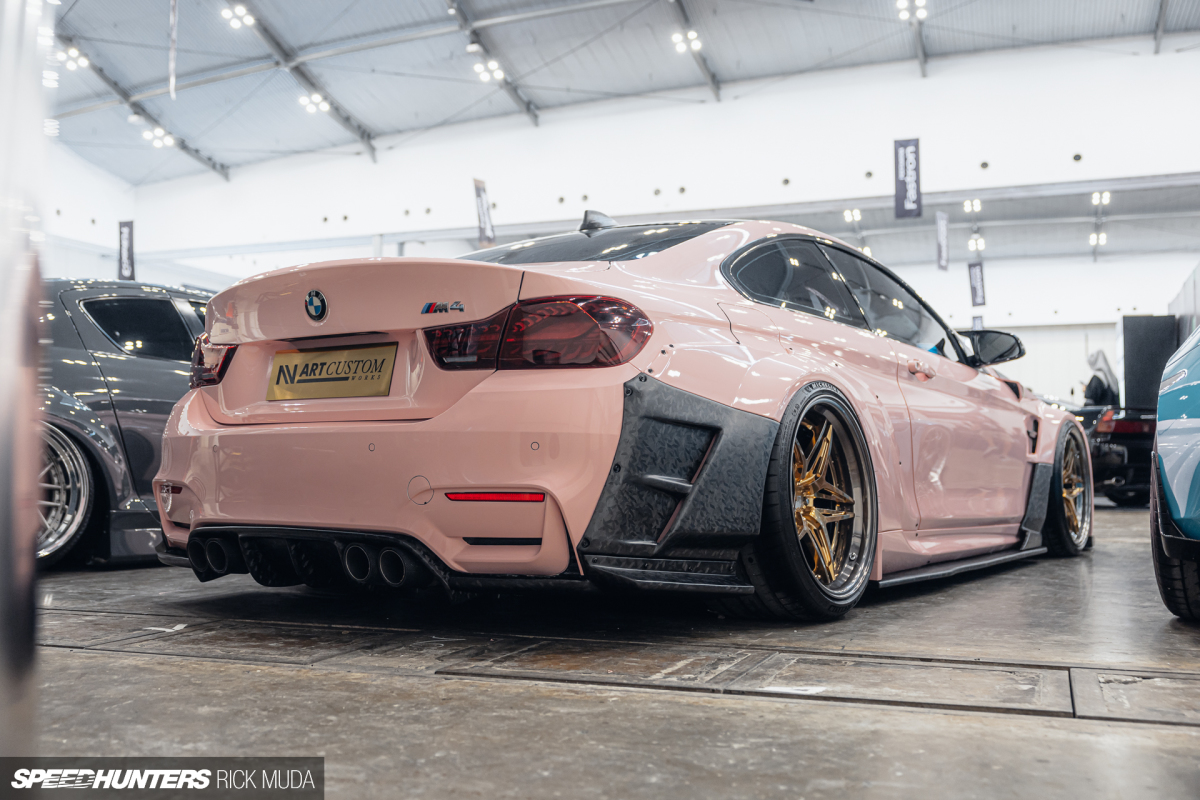 On the topic of bags, I always enjoy seeing what air-ride specialist Art Custom Works from Bandung have been up to. Some of their setups are insane.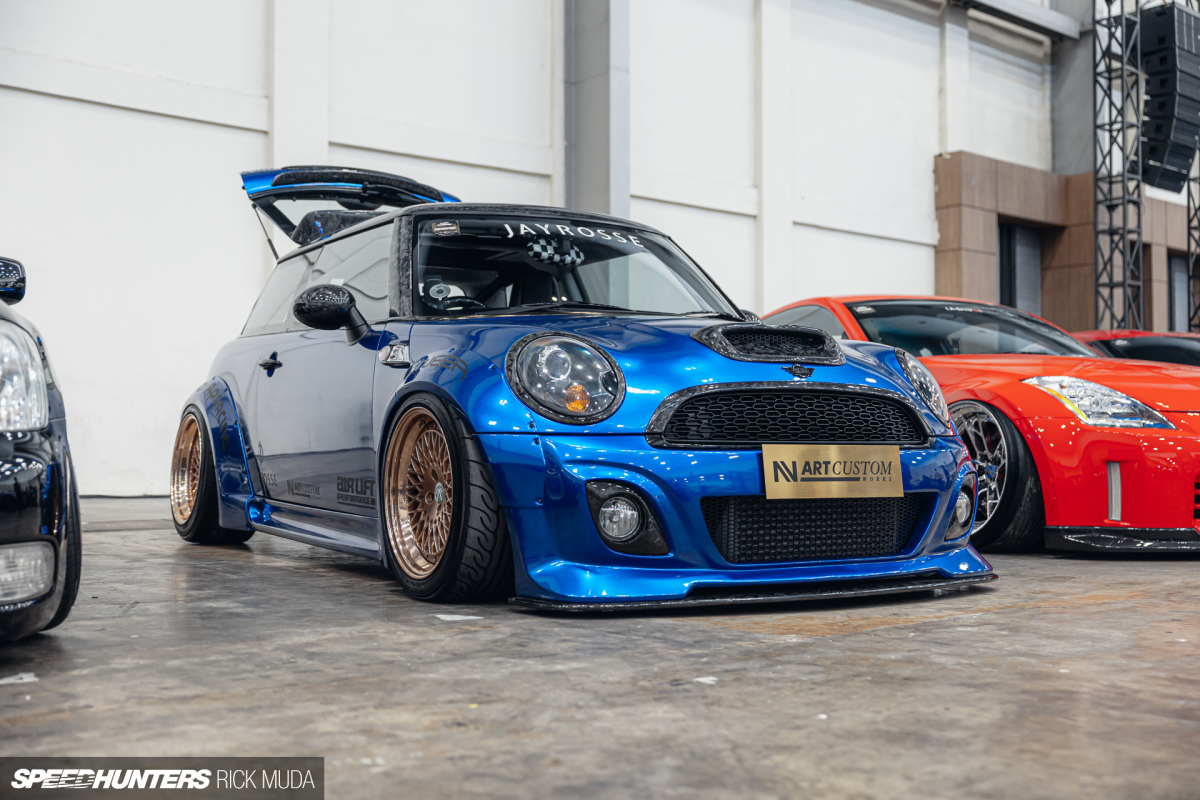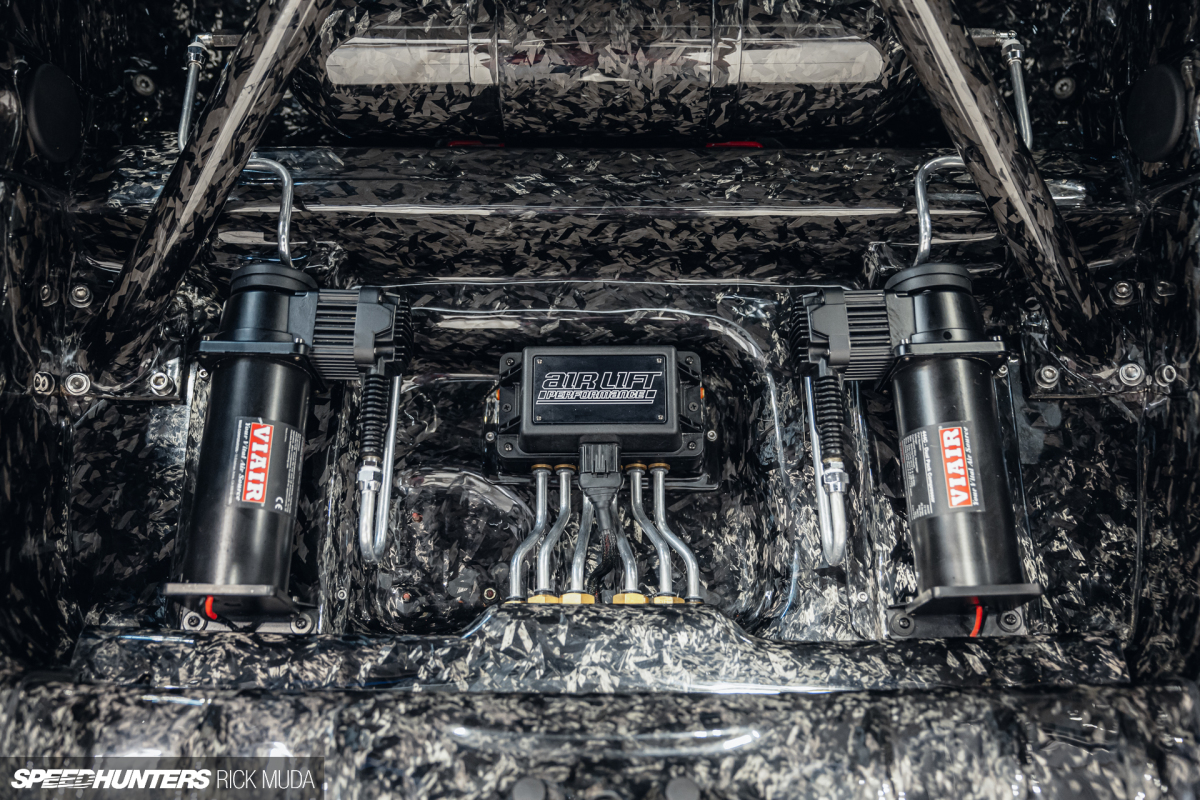 Take this Air Lift Performance-equipped Mini Cooper S for example – just wow! All the forged carbon work was done in-house too.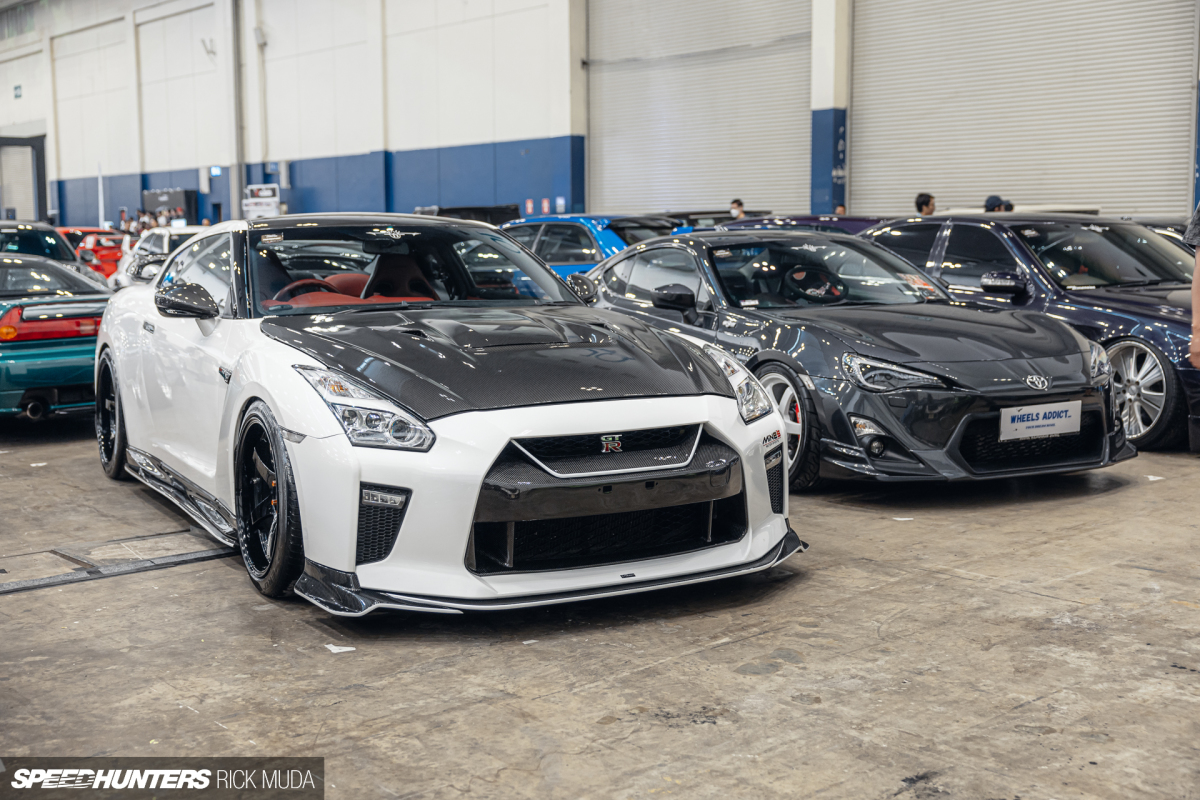 There were a number of very nice GT-Rs – both of the R35 and Skyline variety – on show at The Elite Showcase, but it's hard to beat a Mine's-tuned example.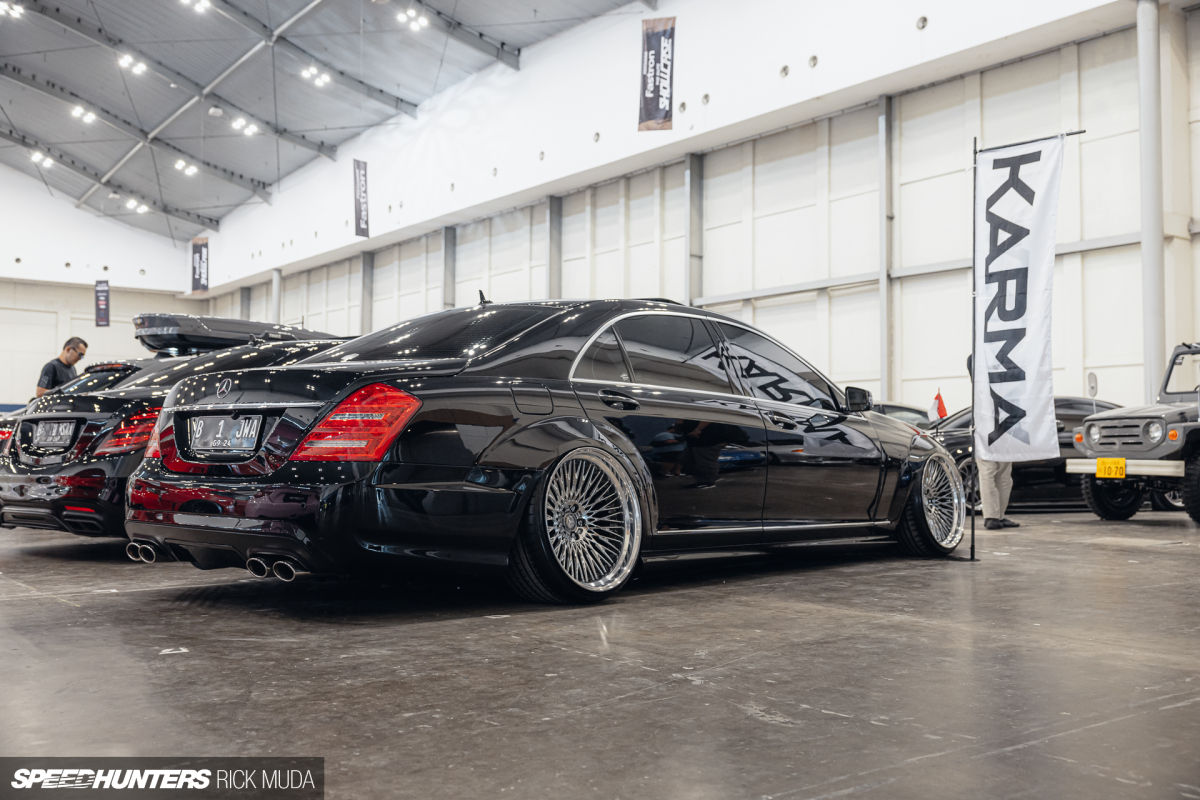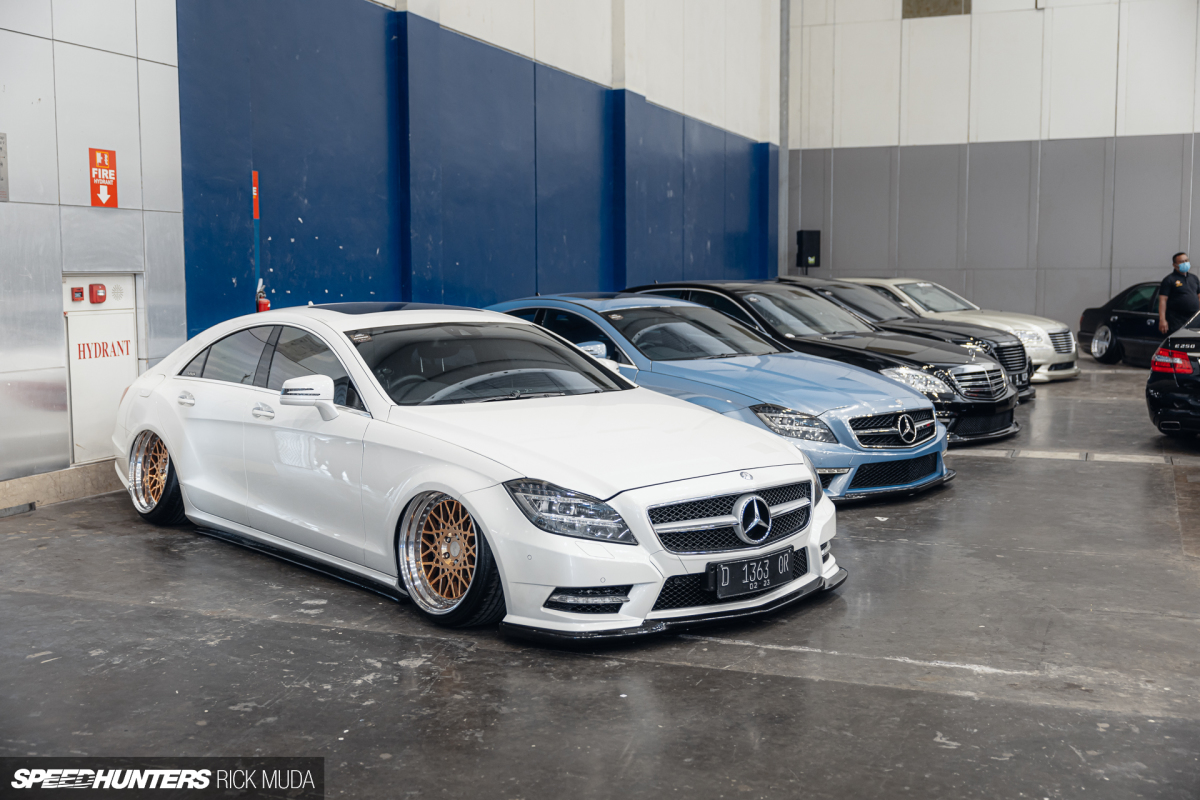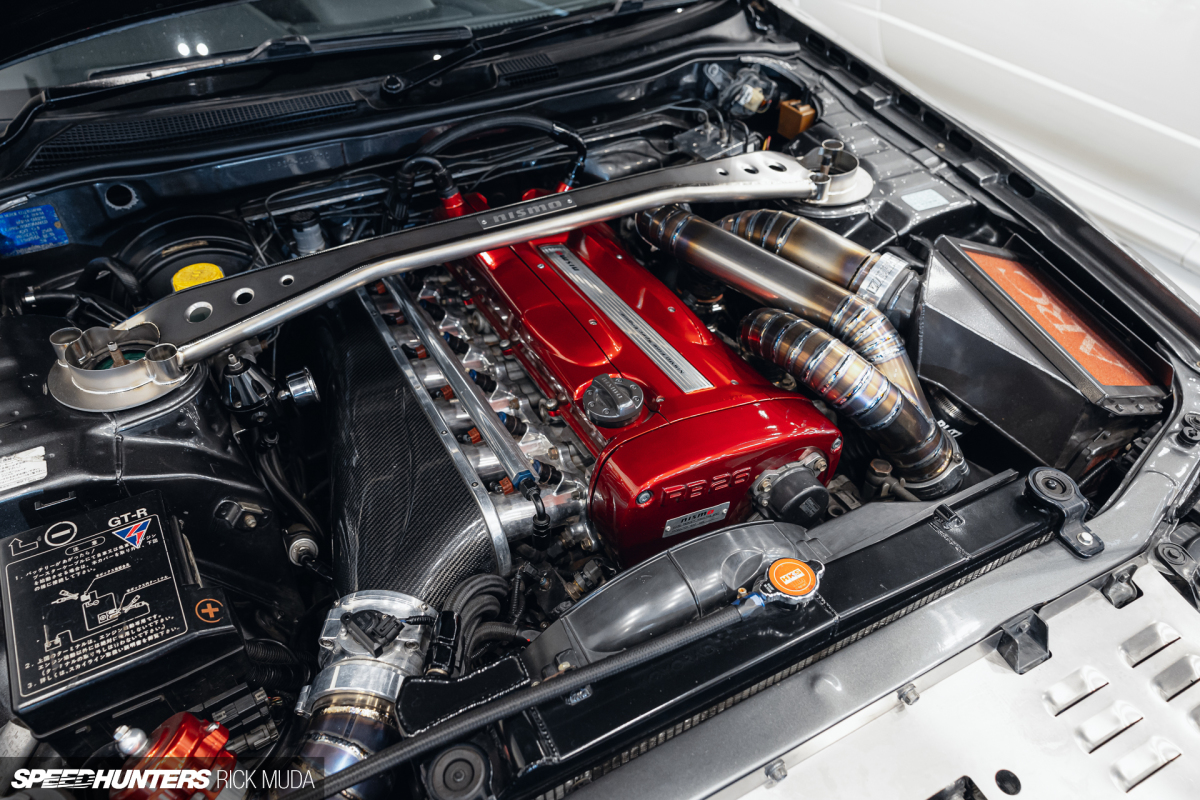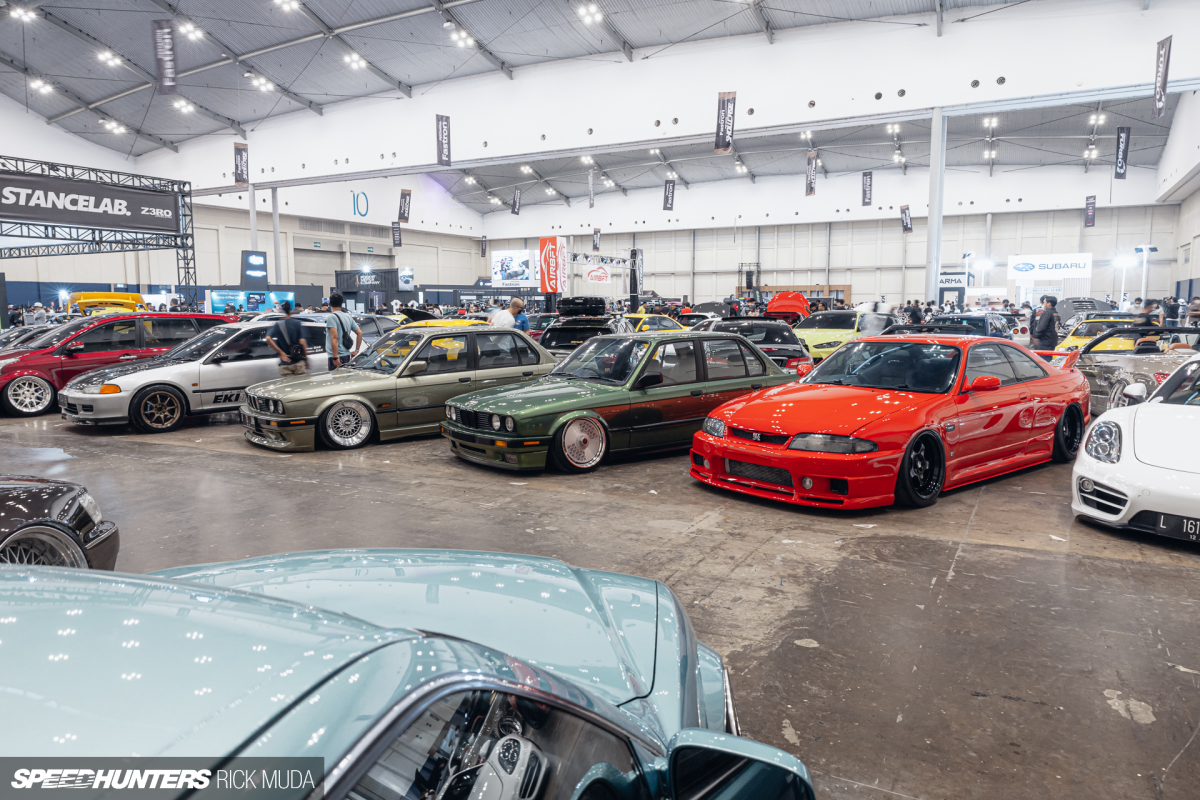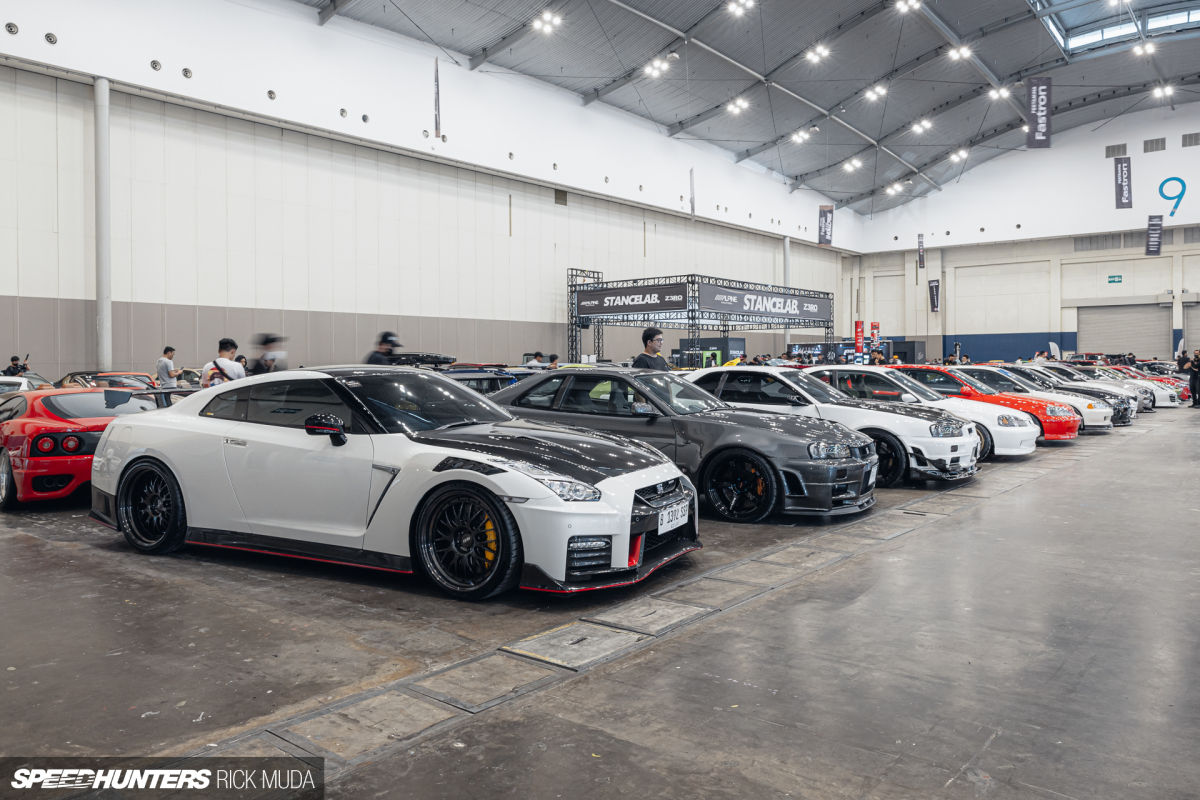 As I mentioned in my first post from this event, the turnout and quality of cars on display at The Elite Showcase 2023 easily surpassed any of the previous events. And that said, I think the future of Indonesian car culture is very bright.
Rick Muda
Instagram: ardskellig