Do you remember the first car you built? Of course you do. The first car that John Lau modified is probably similar, if not the same as many others': a 1993 Honda Accord, turbocharged, with Work wheels and lowered over Koni shocks. John also installed alternating strobe lights and a Kenwood sound system.
Sounds about right, especially considering that John grew up surrounded by the strong JDM-influenced scene in Los Angeles, California. At the time, he often found himself out in Gardena Mexico, watching the street races that went down on any given Thursday night.
John laughs with me as he recalls those days, and the fact that his Accord "was probably running around 3 pounds of boost."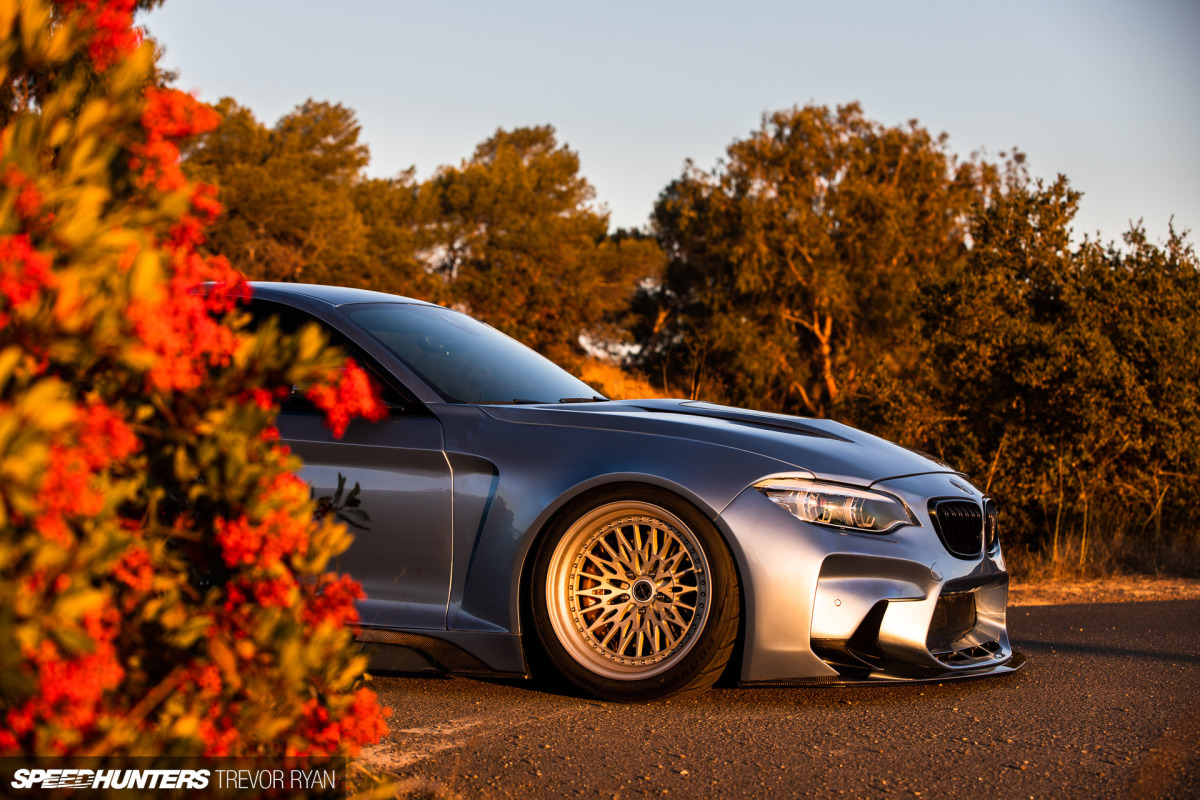 As much as some things stay the same, it's safe to say that things have changed a bit for John since those days. Cutting to the chase, this BMW M2 is also turbocharged — twin turbocharged — and makes 1,100 wheel horsepower with its most hardcore tune.
But since John Lau is a certified madman and drives this F87 coupe on the street regularly, he has it de-tuned to a modest 900 horsepower at the wheels. That sounds more reasonable, doesn't it?
Oh yeah, and it's a manual.
It's A Show Car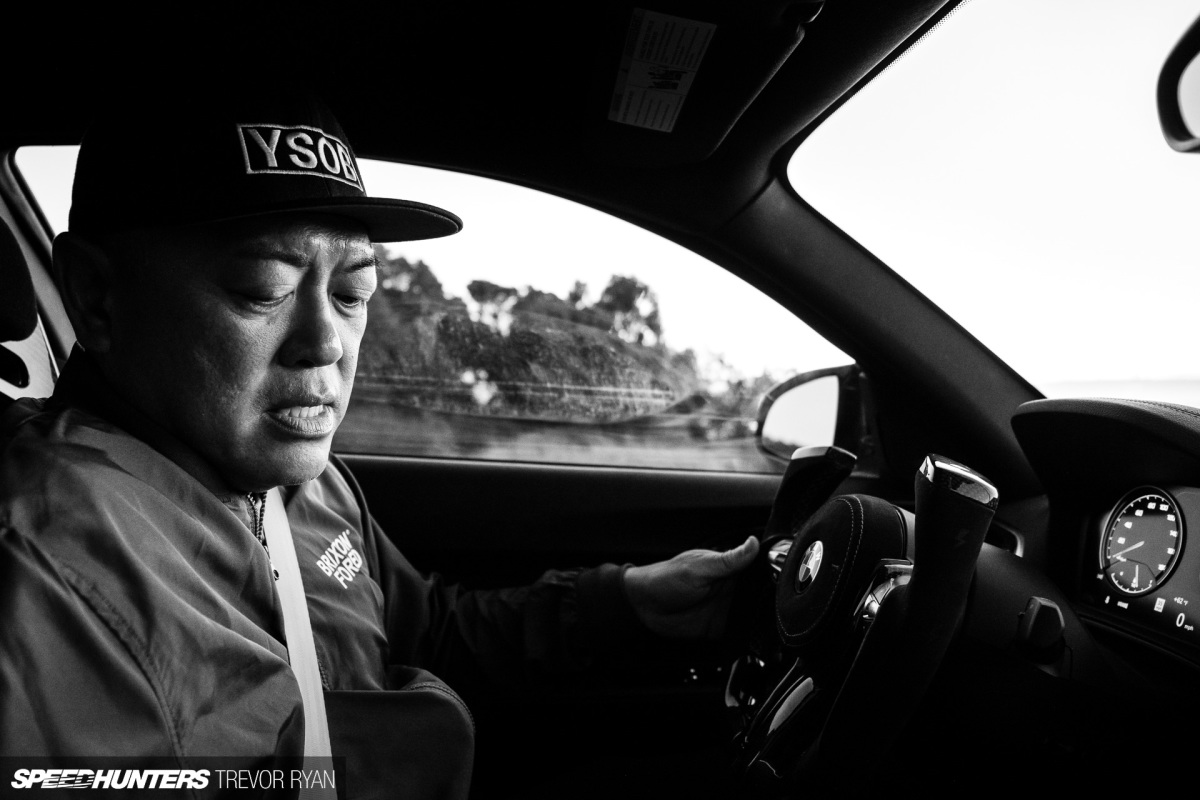 Coming from that arcane LA street scene, John says, "I just like cars, and I like building cars." So, naturally, when you go to the extreme lengths that John has under the M2's hood, you also install some other supporting modifications.
For John, this build started with a wild wide-body kit. But which one?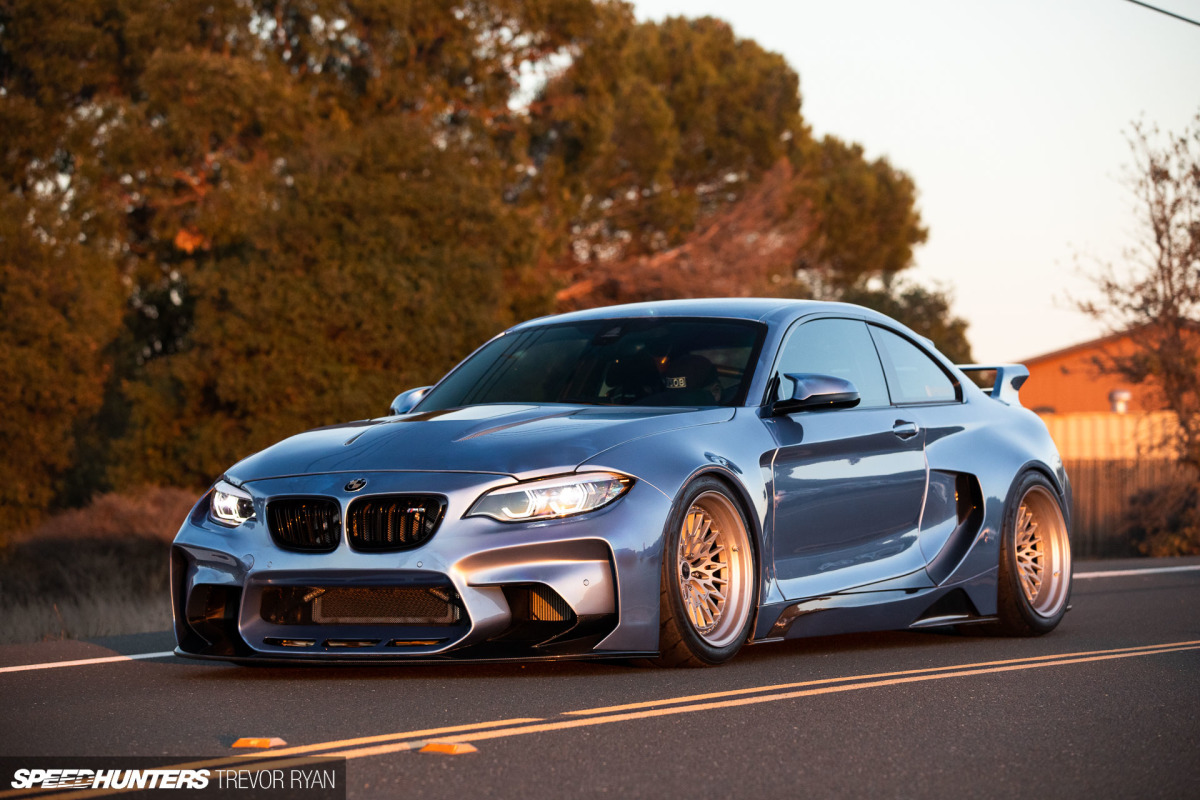 With several options on the market, the Darwin Pro full-carbon kit really stood out to John in the end. "It has a JDM flavor to it, but we wanted to do this more Singer-esque than just bolting the kit to the factory body. I connected with Linh Nguyen at Garageworks who was up to the challenge," John tells me. Linh has worked on many old school cars over the years in his Hayward, California shop and is no stranger to extensive metalwork and high-end paint jobs.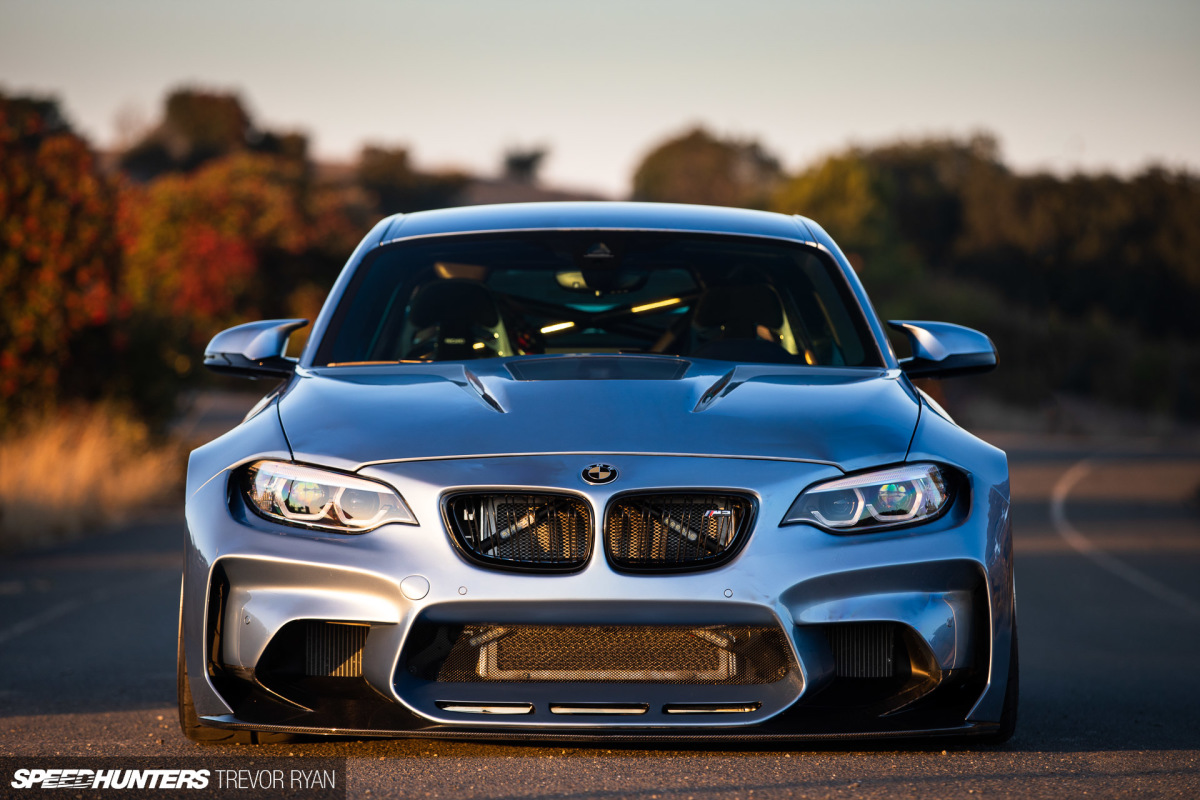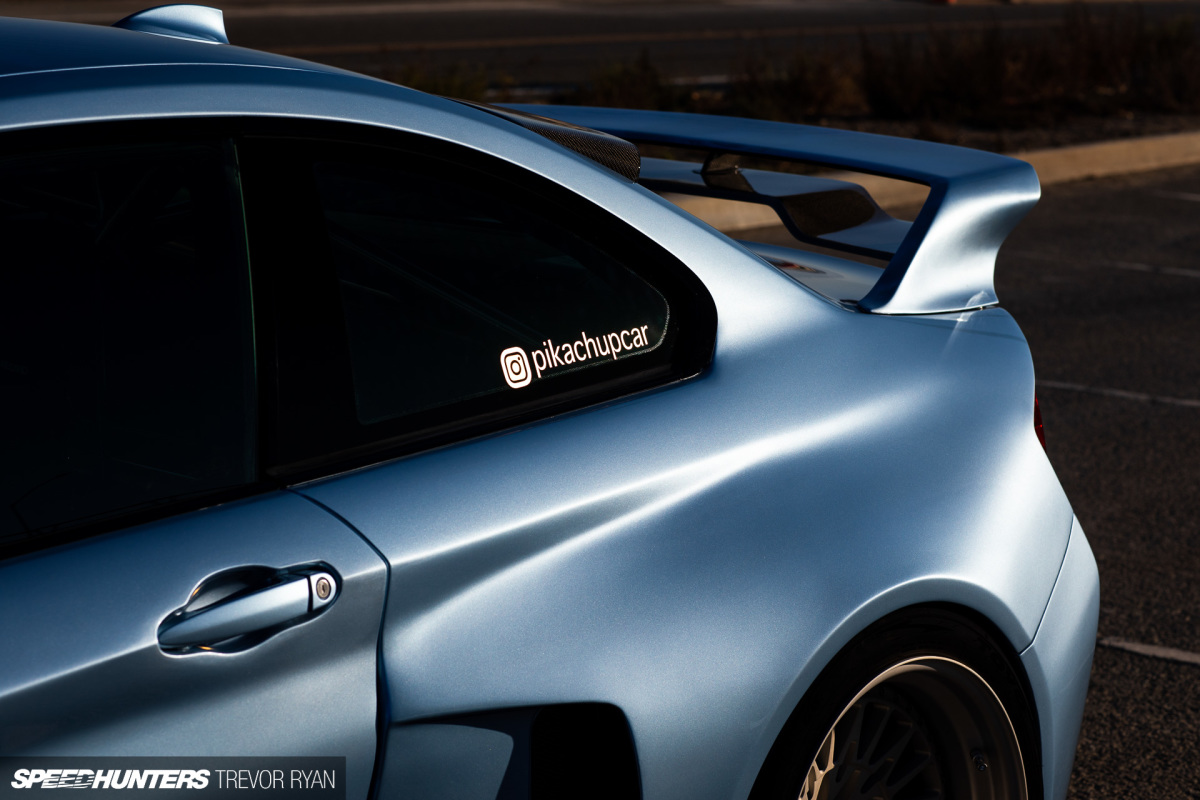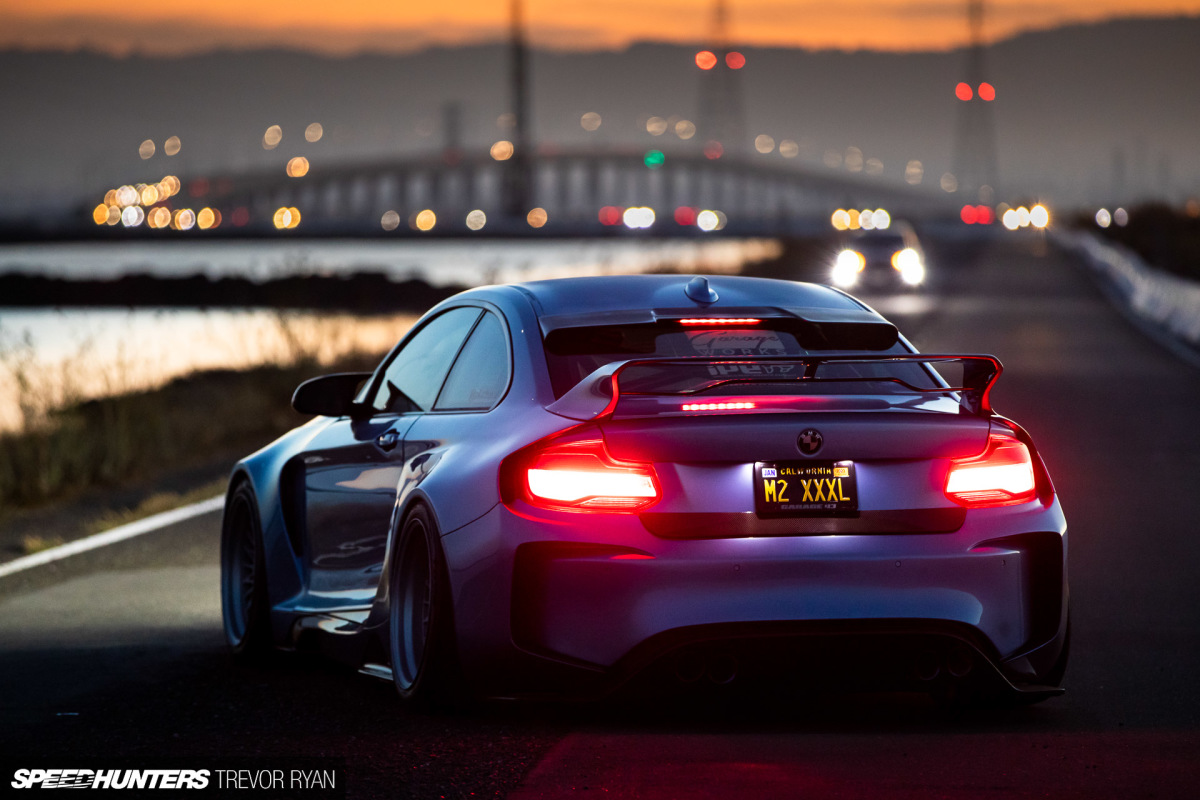 The carbon kit was molded seamlessly to the German-stamped steel, after which a special metallic blue hue was dreamed up. The color was matched to Ferrari's Avio Metallic, but seeing the finished result in person it seems as if some extra magic was applied to this already stellar color. Or, it could be the six layers of solid oil-based paint followed by over a dozen passes of clear-coat that makes it so insane.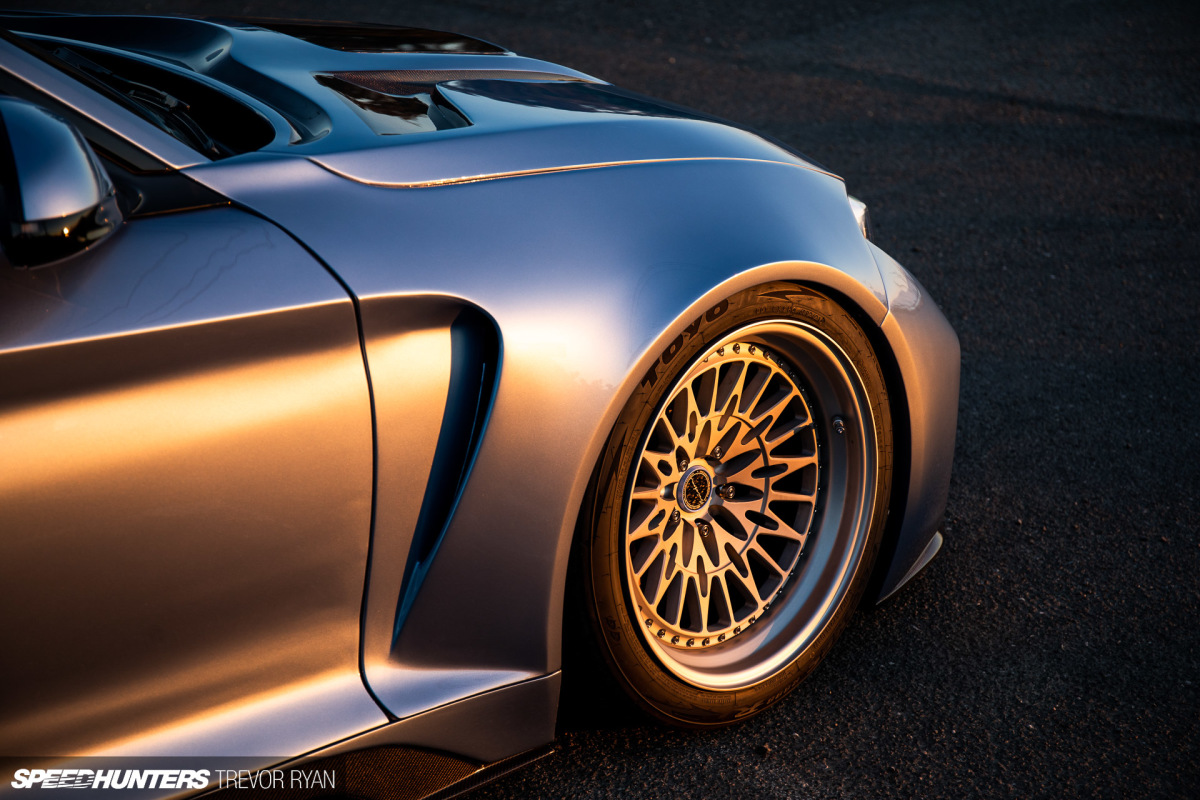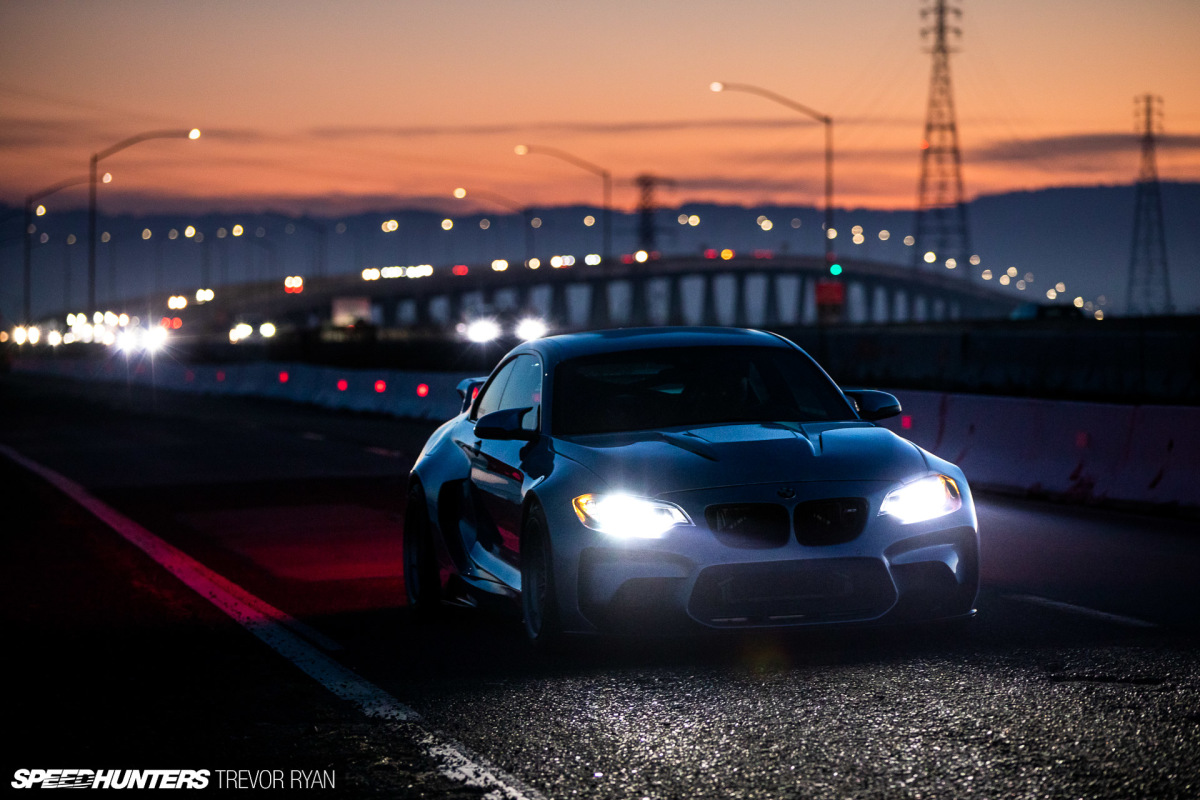 You aren't able to fully appreciate all of the hard work that went into generating this color and the subsequent brilliant finish unless you see it in different light as the sun goes down.
It's A Race Car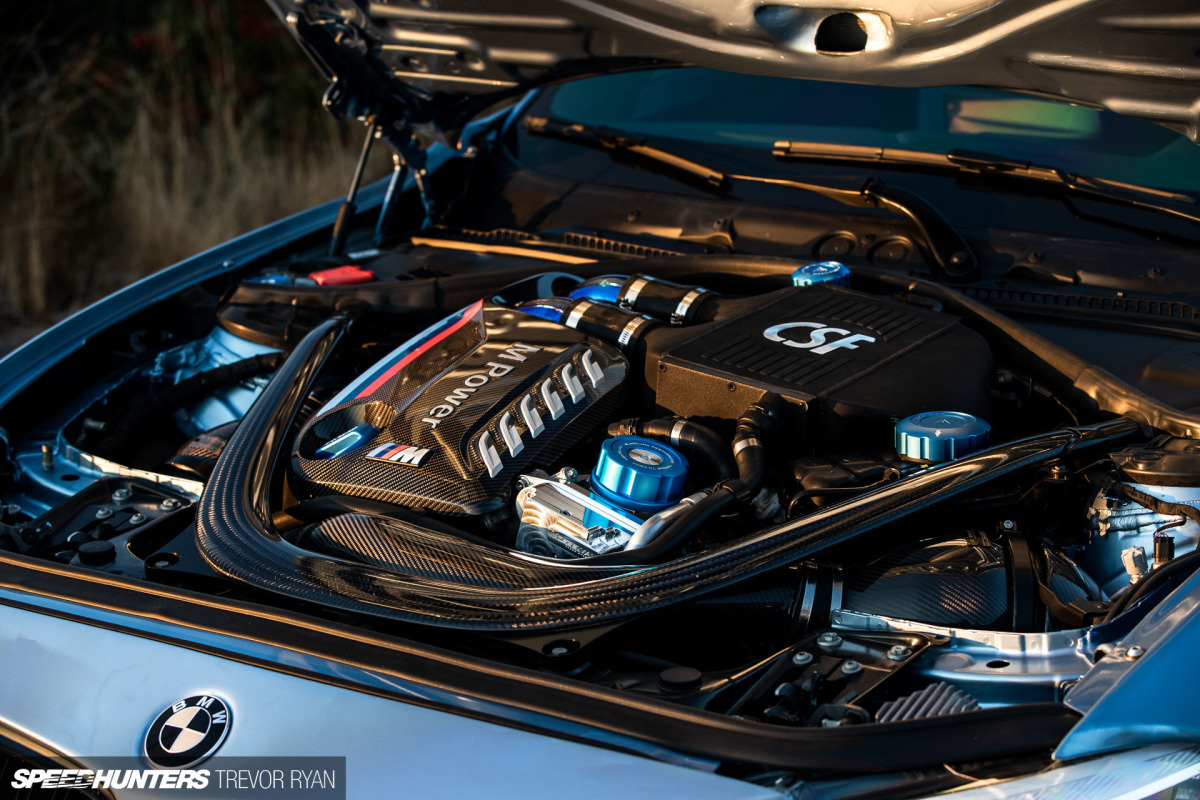 More importantly, at least from a performance perspective, is what's going on under the hood. John has actually replaced the M2's factory engine with a race-proven unit that a friend was running in his M3. An M3 that clocked over 180mph in the standing mile. How is this possible, you might ask?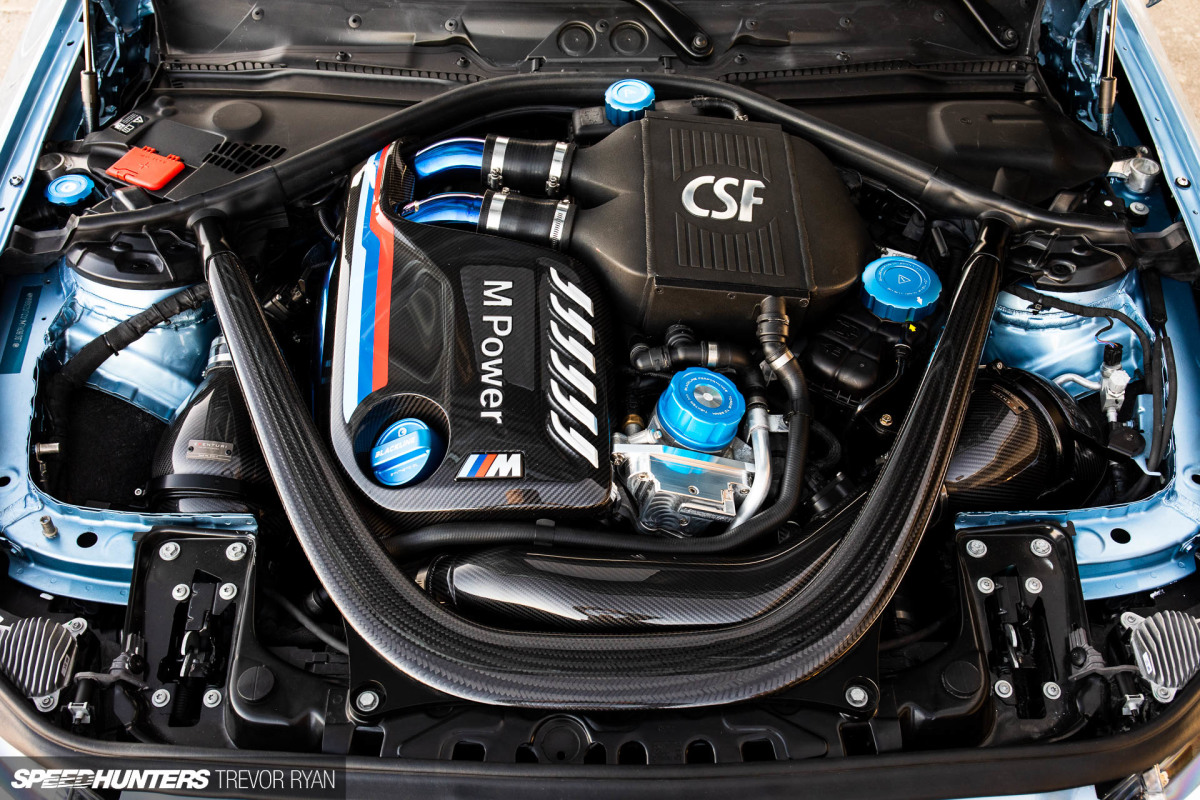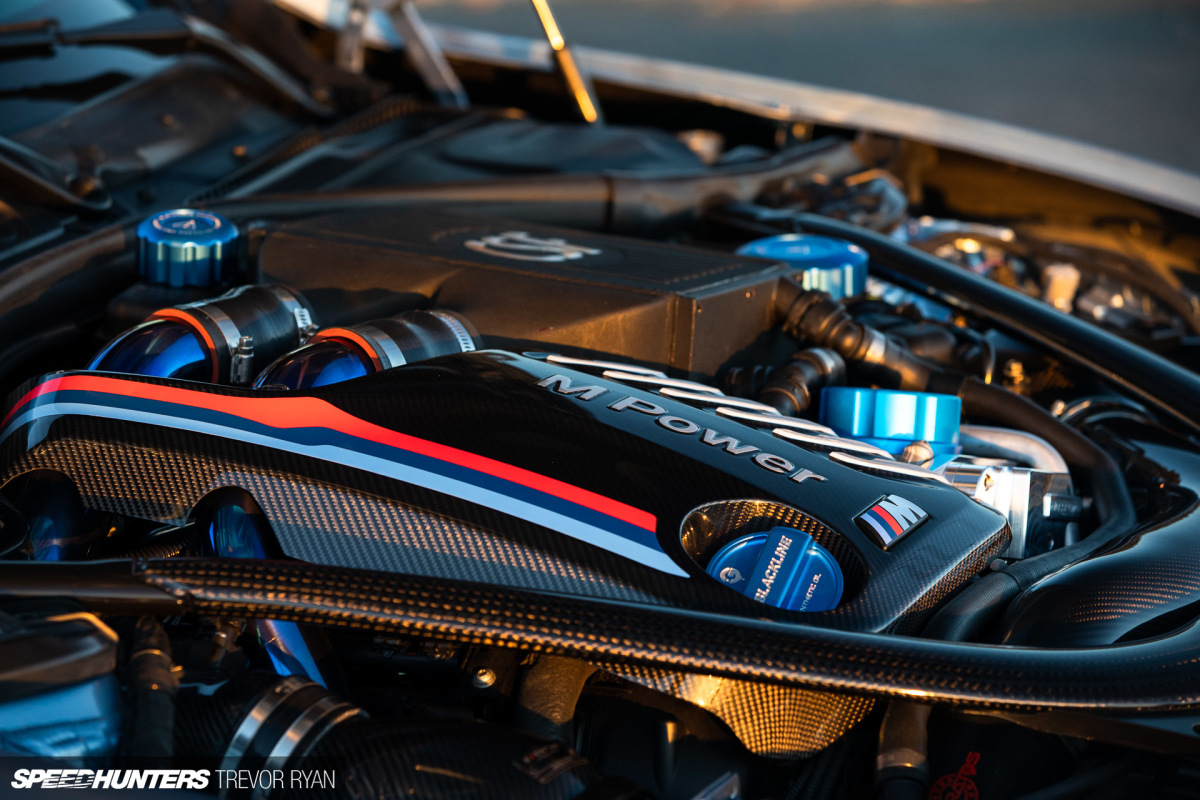 The engine was rebuilt from the ground up with CP-Carrillo forged pistons and connecting rods, King main bearings, a Maximum PSI pinned crankshaft hub, and a host of other internal upgrades. The upsized ASR Kratos titanium turbos require fueling from high-pressure injectors that are fed by Dorch Engineering fuel pumps paired with Walbro low-pressure pumps.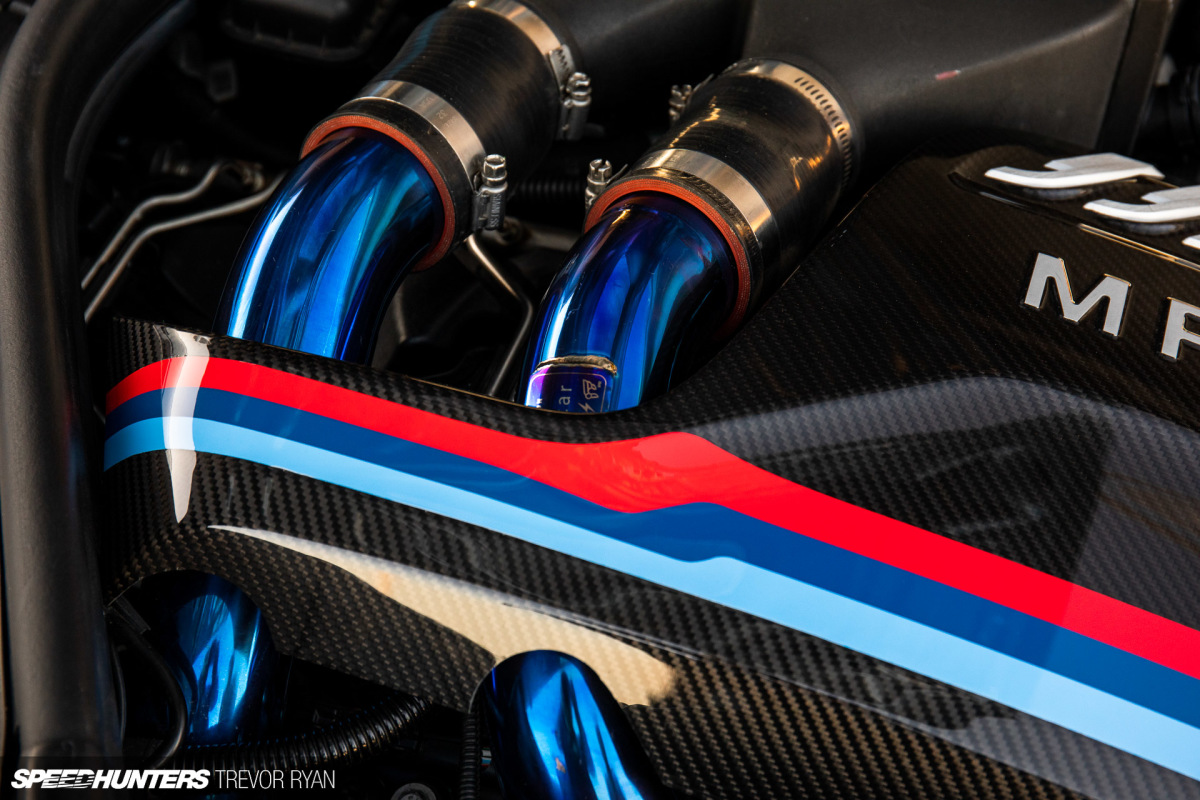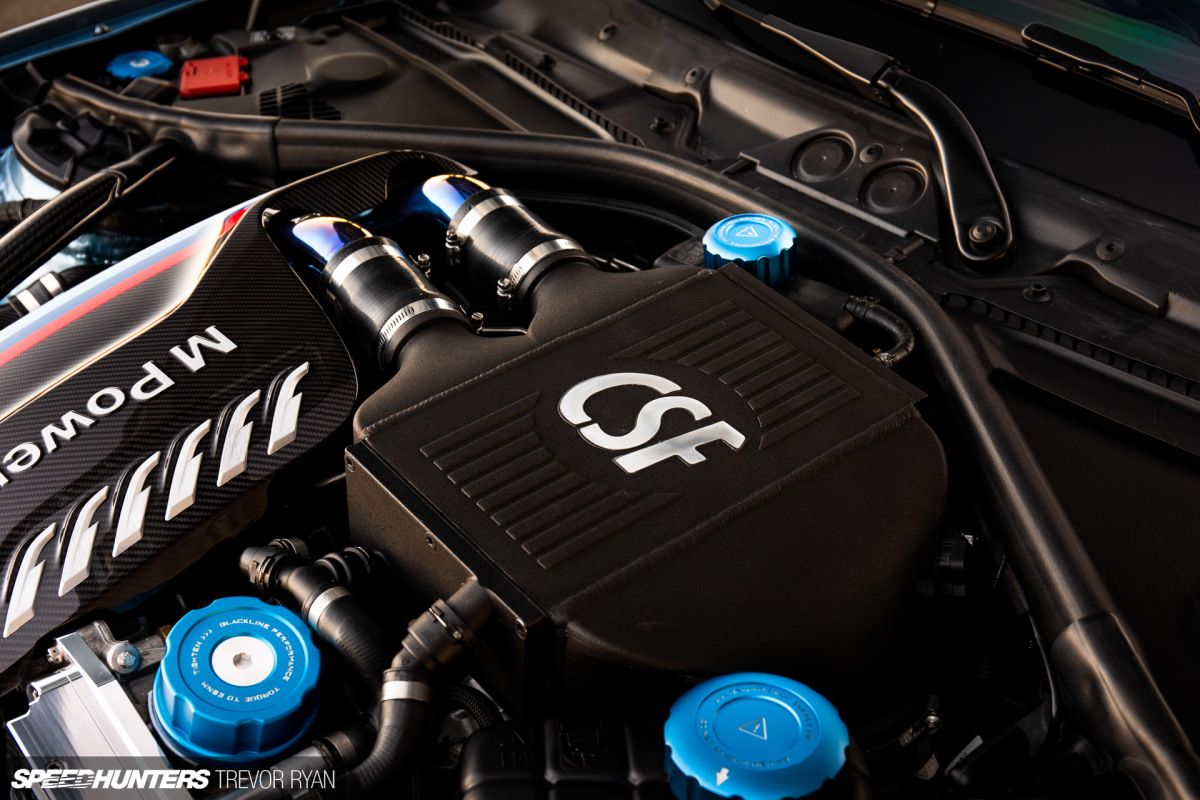 You don't generate power like this by making compromises, and the topside of the engine has been further upgraded with a CSF Race intercooler paired with iPE titanium charge pipes. The engine breathes through a set of Eventuri carbon fiber intakes balanced by a Valvetronic Designs valved straight-pipe exhaust finished with titanium tips.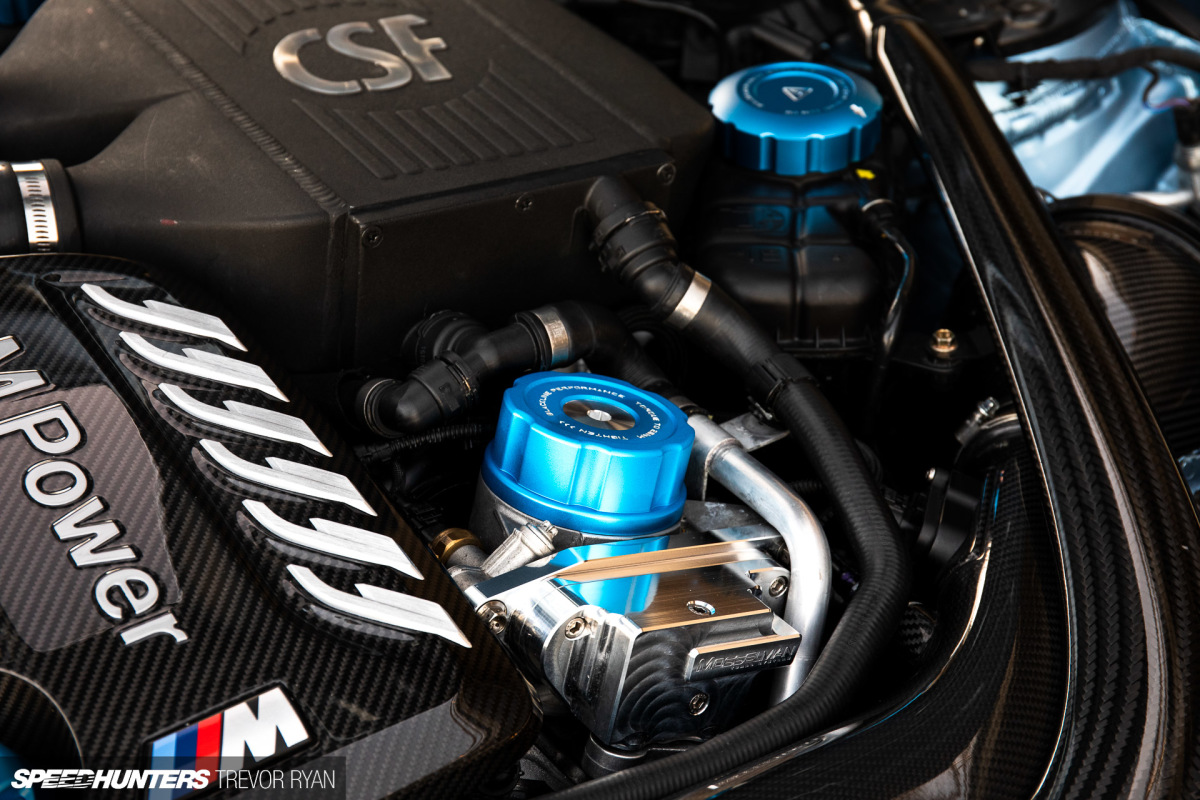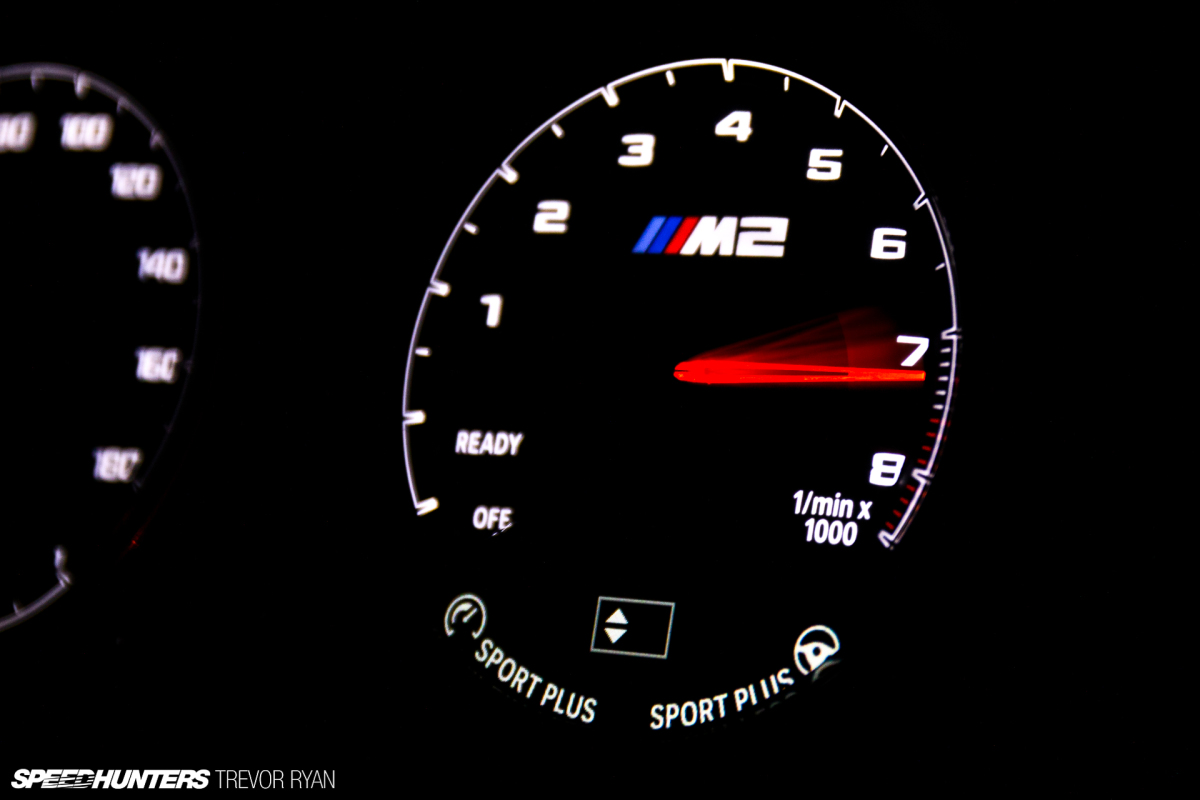 Everything is dressed up, and various caps and other hardware has been refinished in a coordinated fashion. But make no mistake, this is a full-blown race engine hiding inside a show car's body. Yet, this abutment where form meets function is exactly what's so great about John's M2 to me.
It's Both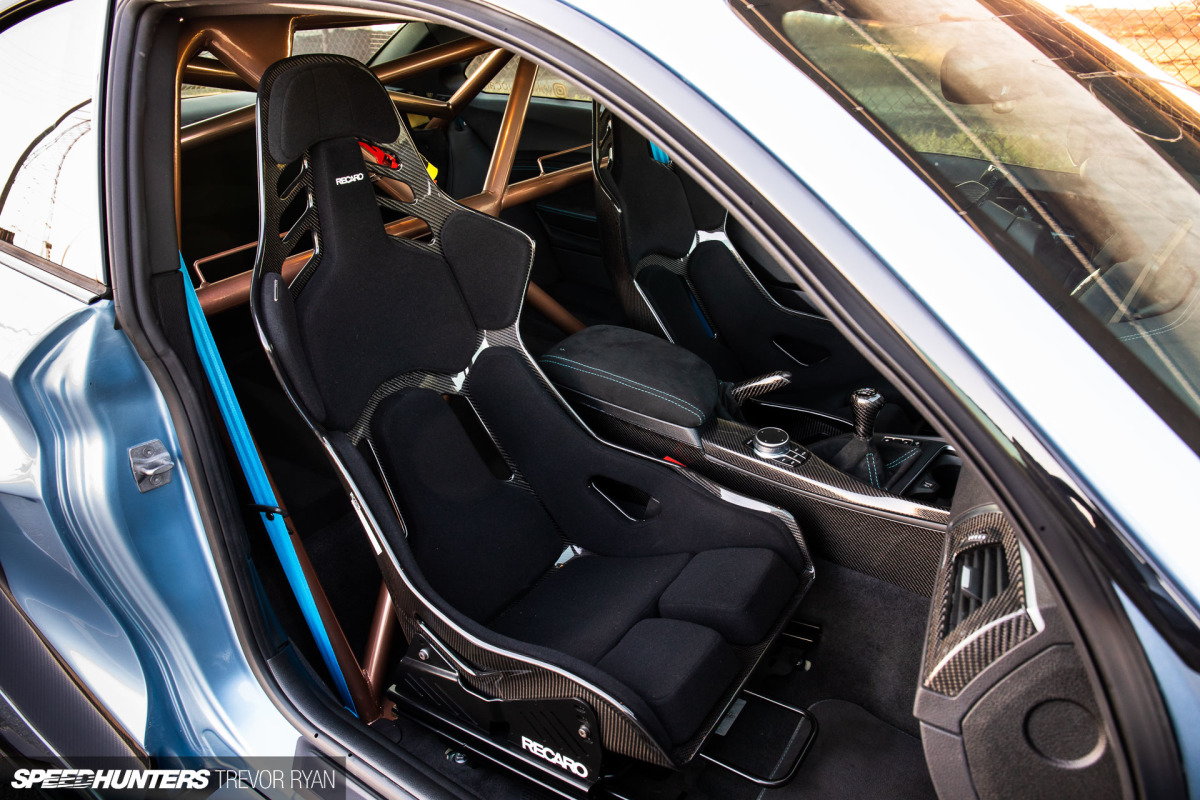 This is further exemplified in the cockpit, where you'll find a pair of Recaro Podium carbon fiber bucket seats amongst a sea of custom-embossed Alcantara. The little lightning bolts are John's own signature of sorts, a personal touch that extends across many of his builds.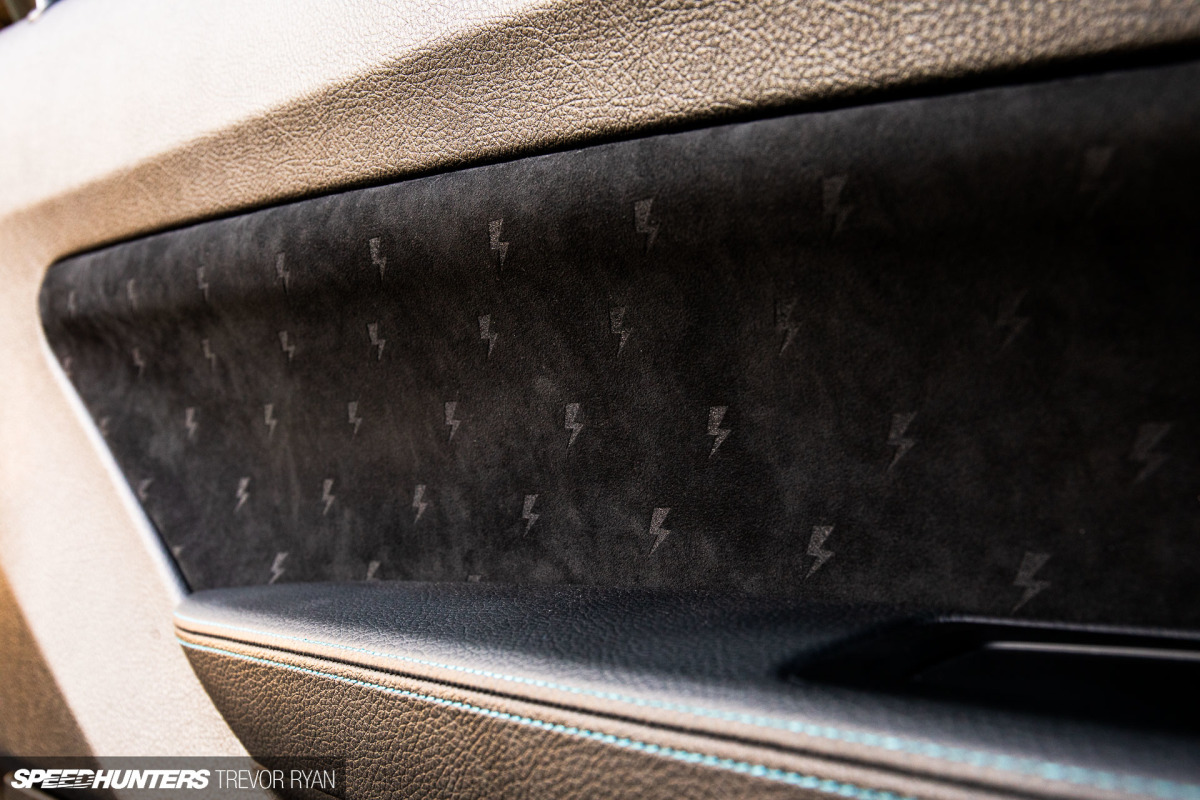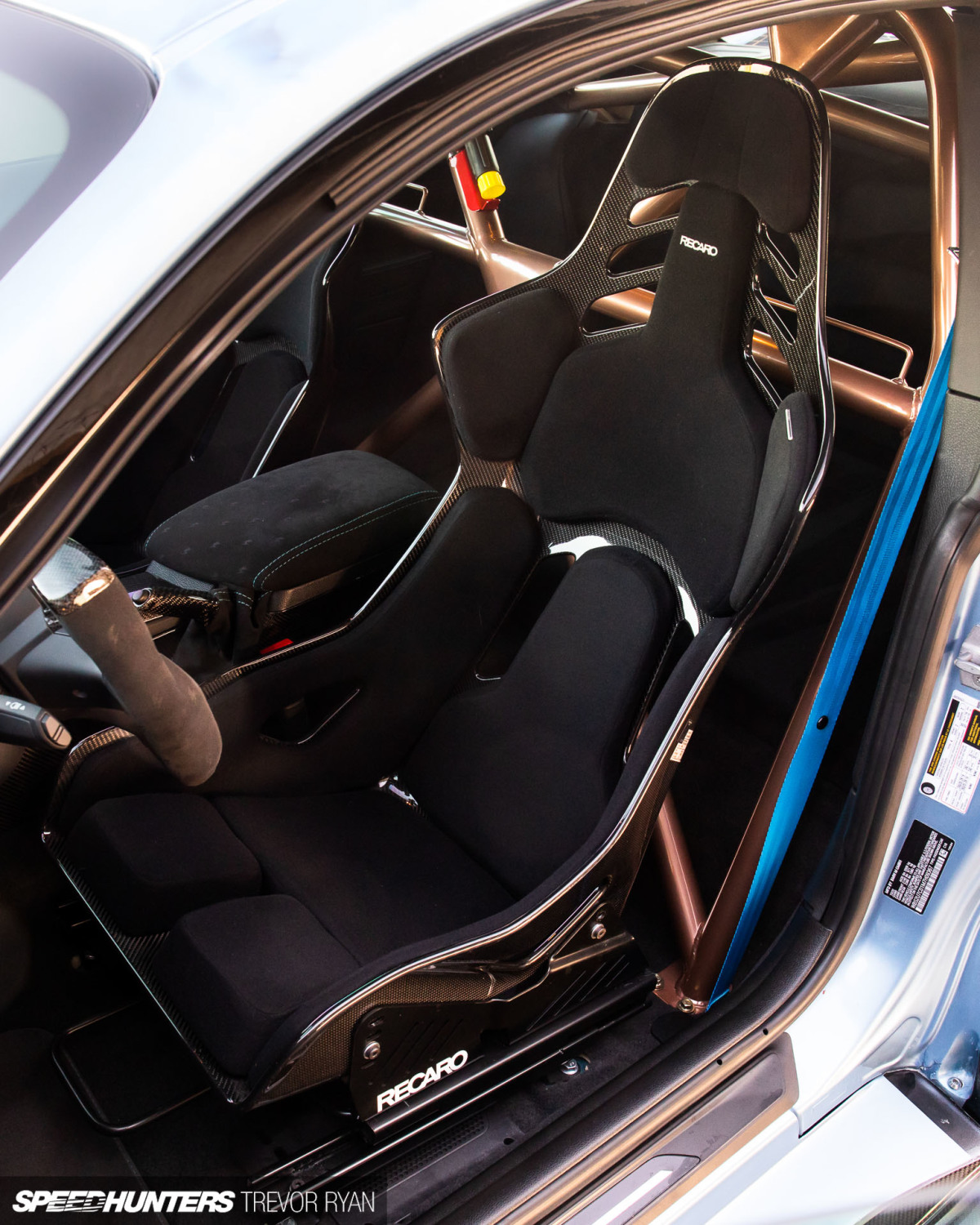 The Recaro Podiums were the first set delivered to North America, and I've heard that supply chain issues are still preventing would-be buyers of these seats from getting immediate delivery. They are by far the most comfortable yet supportive seats I've experienced in a long time — perhaps ever — so the staggering price point makes sense.
I'd love to have them in Project 345, but a pair would run me about what I paid for the whole car up front. Recaro, if you're reading, my birthday is coming up…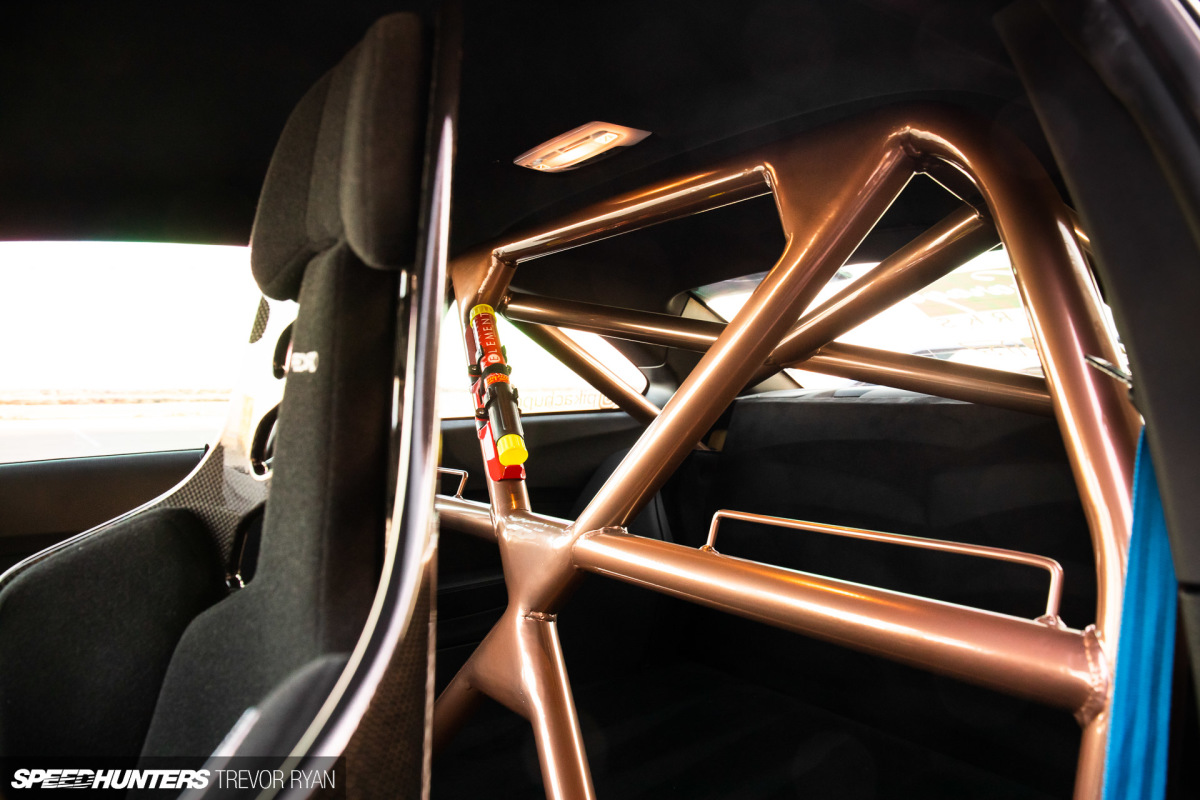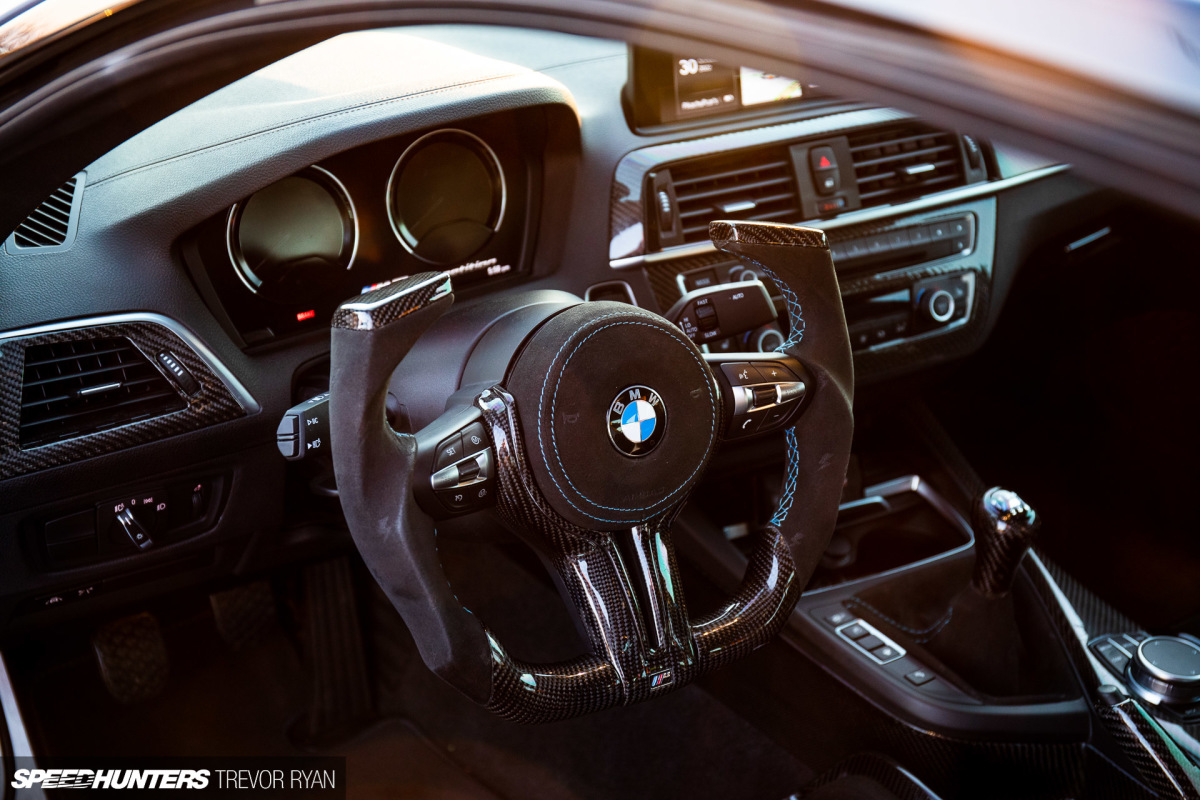 It's pretty staggering to consider this fact, though, especially when you also add in the the Studio RSR roll cage, the bespoke yoke-style steering wheel in carbon fiber, and the copious amounts of other carbon trim. There's even a fire suppression system in the cabin.
My point is that each of these items add up.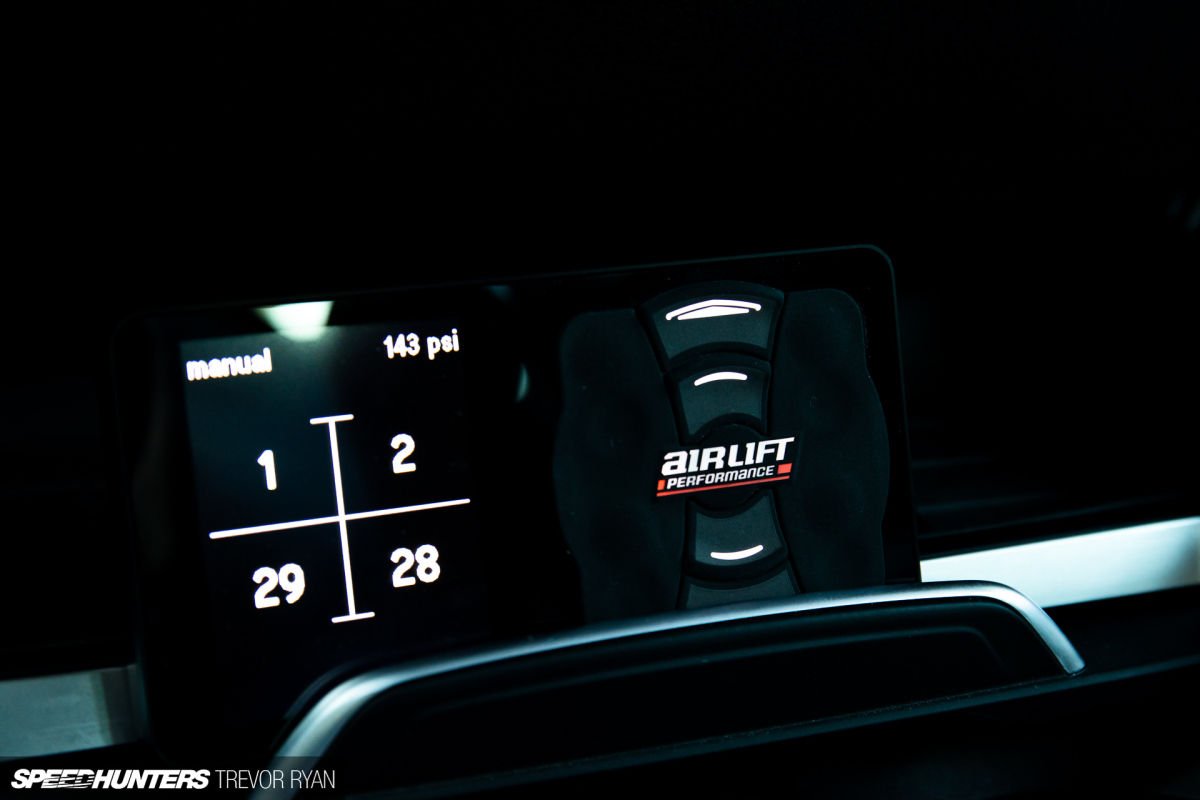 I haven't even mentioned the Air Lift Performance air suspension system yet, either, complete with a 3P management system and a tidy little dock to house the controller in the cabin.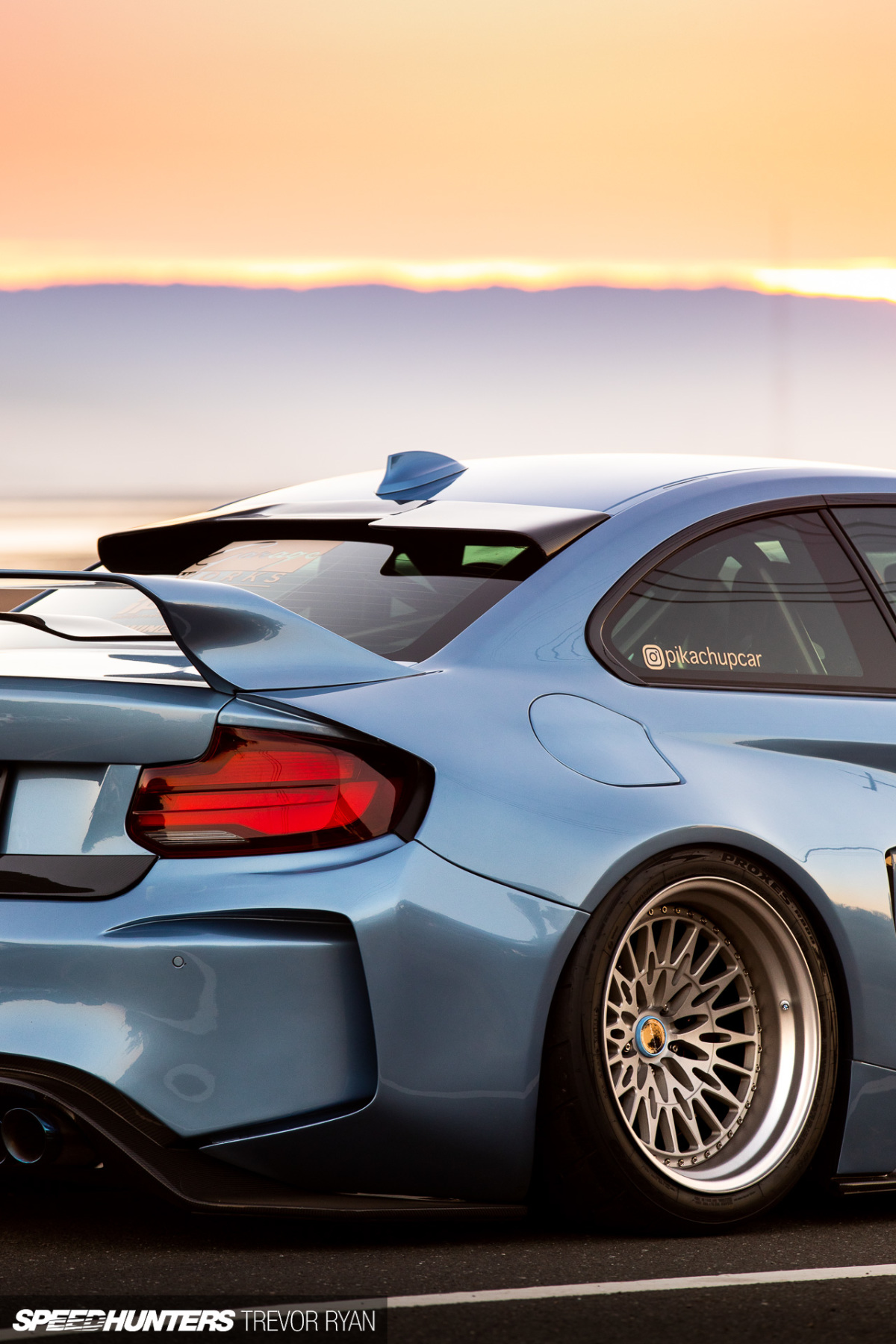 Or the 19×11-inch front and 19×12.5-inch rear Brixton Forged 3-piece wheels — wrapped in 275/30 and 325/30 Toyo Proxes R888R rubber — and other supporting suspension modifications.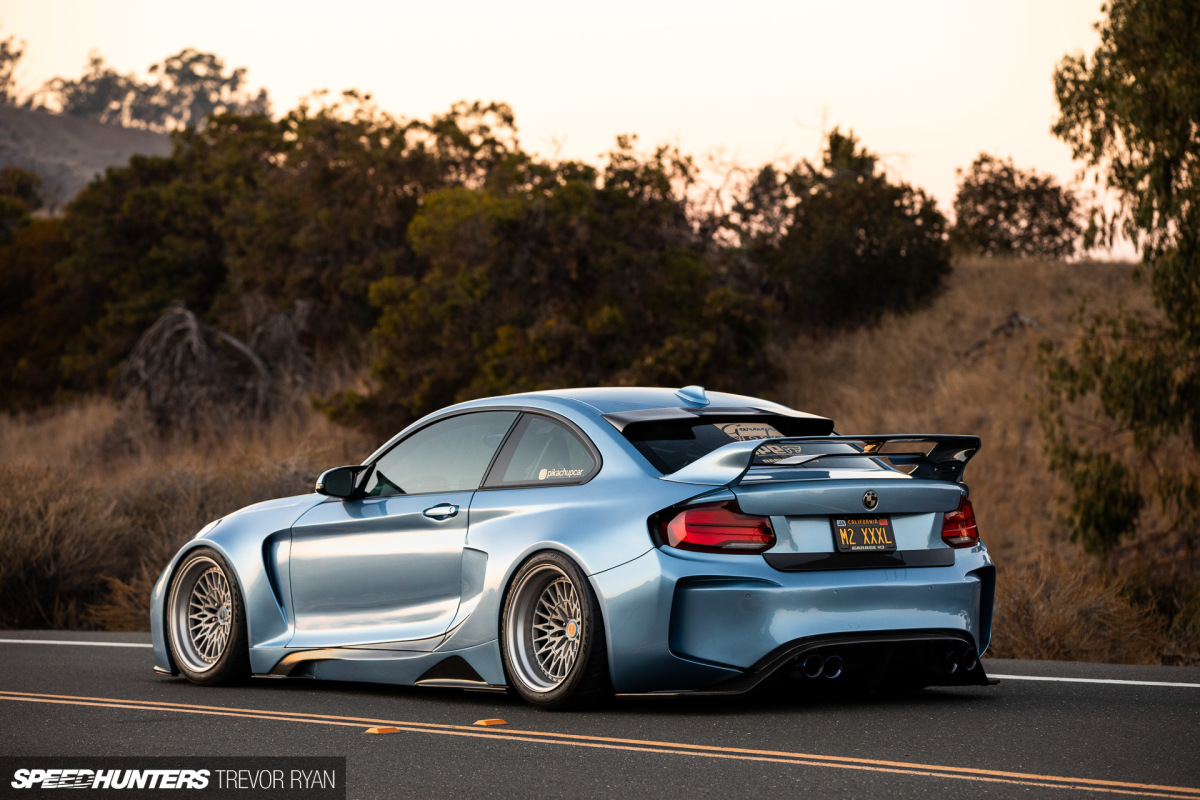 Generally, you'll see a car where just one of these areas is fully tackled, but every so often you come across a car where every last facet has been considered. Even more rarely, you come across a car where each of these systems has been elevated to stratospheric levels. John's M2 falls into the latter category.
To M2 Or Not To M2, That Is The Question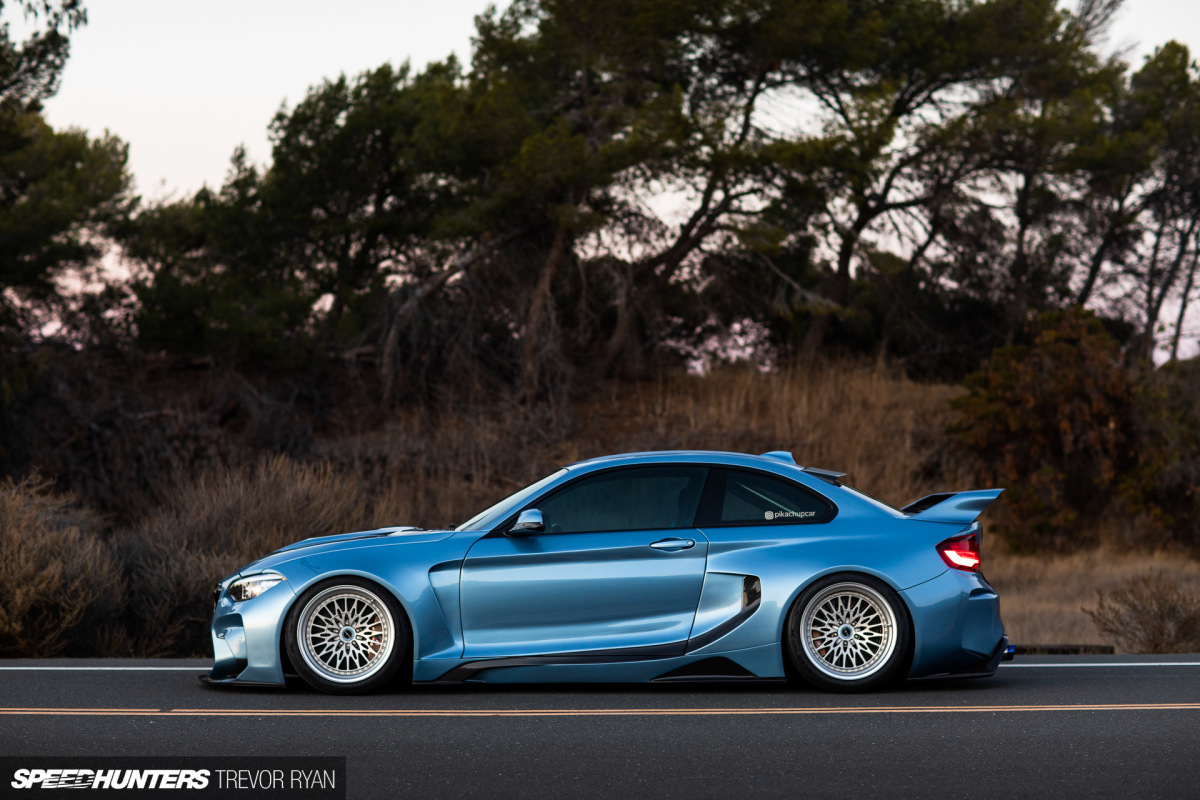 But why build an M2 up to such levels, you might ask? John actually has a number of other cars, which should come as no surprise. Picture a McLaren 720S and a Lamborghini Huracán STO contrasted by an RWB Porsche plus each generation of Nissan Skyline since the R32, and you'll have a good picture of his collection. There are a couple of FD3S Mazda RX-7s and some other JDM goodness in there, too, but I digress.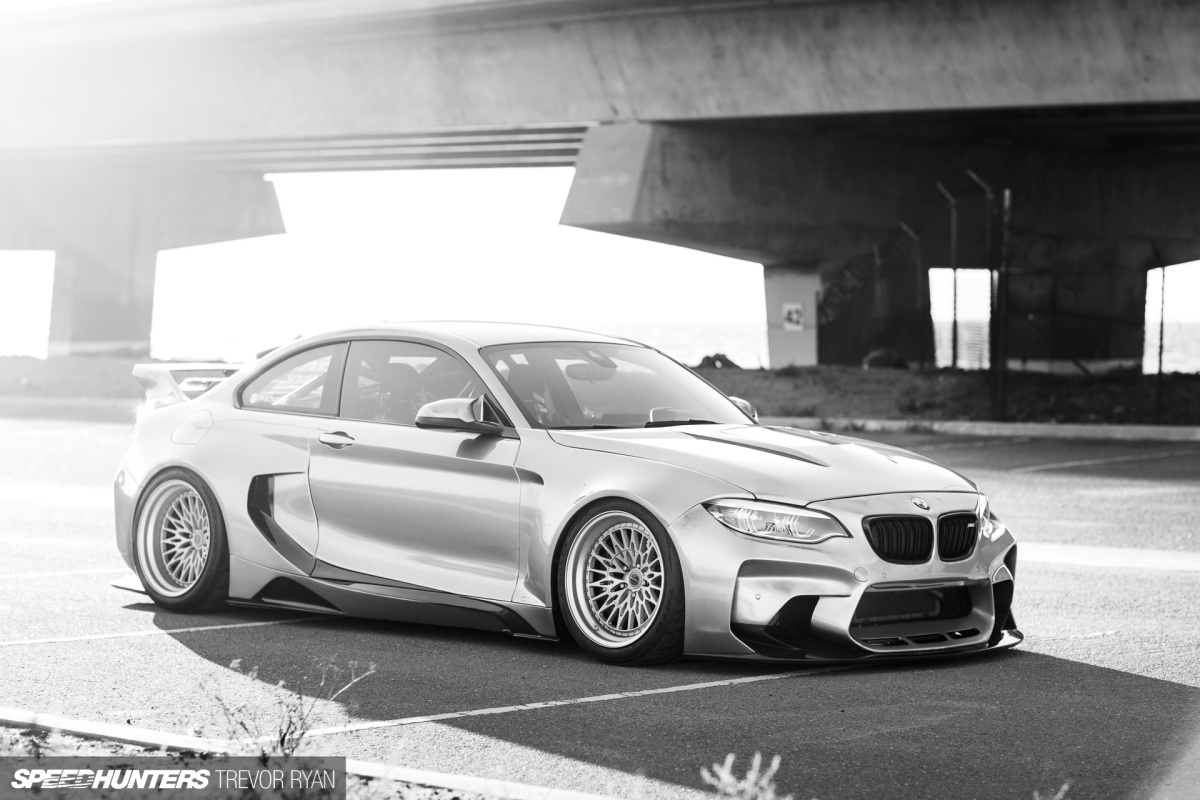 This isn't to flex John's garage, and if you ever came across him in any one of his cars he'd never let on that he has such a vast collection of desirable and iconic machinery unless you really pressed him. My point in bringing this up is just to reiterate that the kid who built a turbocharged '93 Accord decades ago isn't gone, he's just grown up.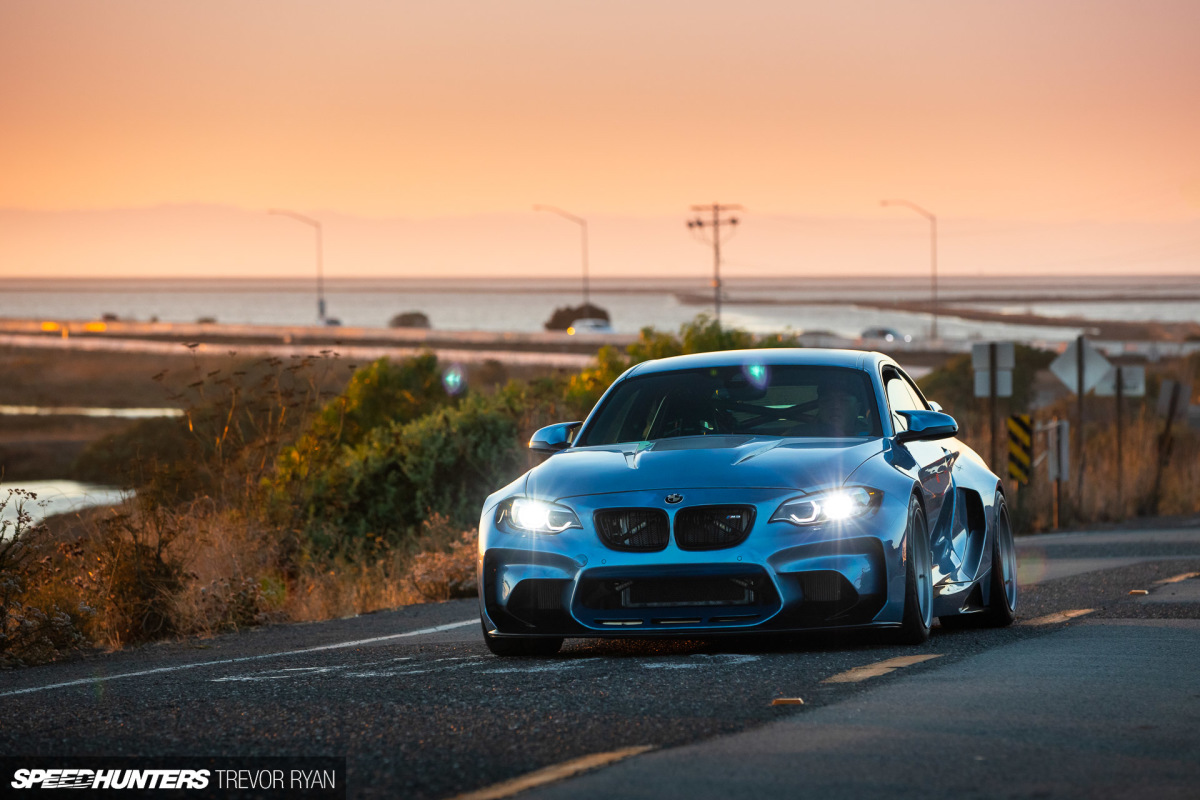 Better yet, John actually drives all of these cars, and drives them hard. The plan for the M2 is to take it to a half-mile event and see what it can really do. In preparation for this, the bodywork was reinforced during the initial build process with steel sheets under the skin.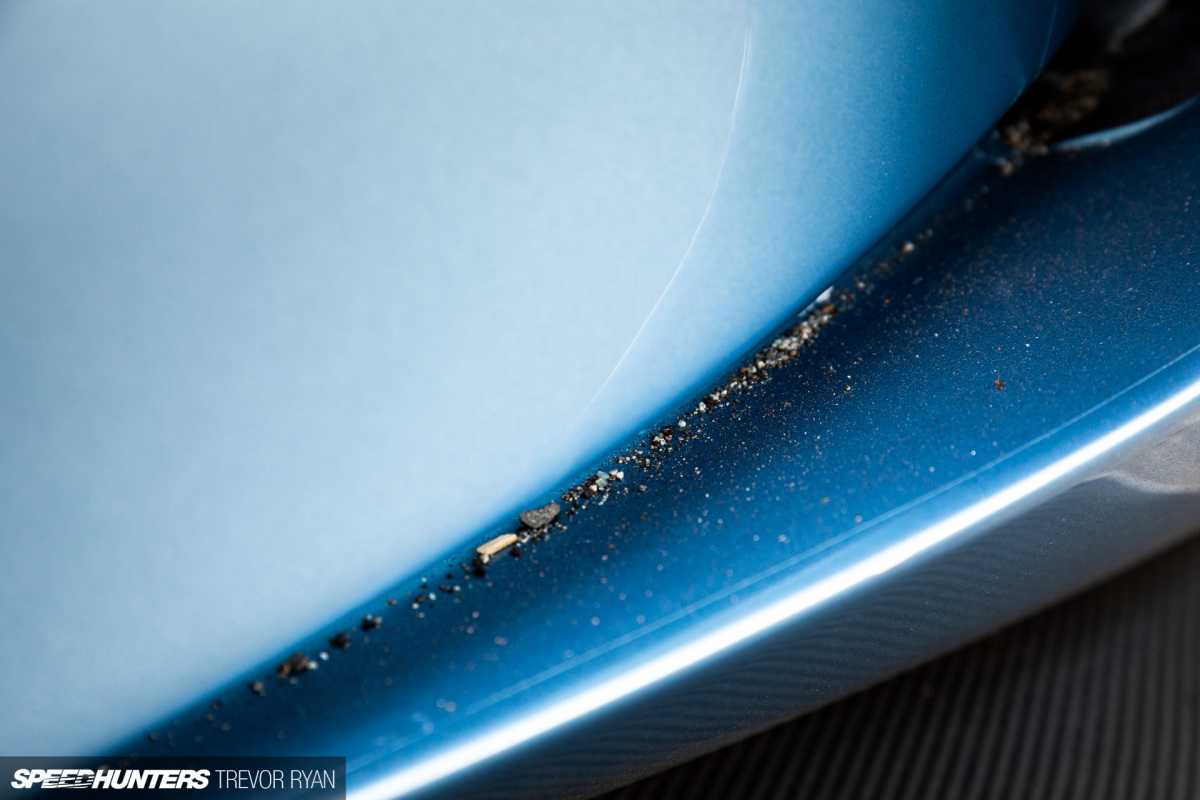 John keeps his cars clean, but all of the road debris that has collected in the M2's crevices is evidence enough that he's down to put plenty of enthusiastic miles on the car at any given time. Also, you can tell from the small areas with weird colors in some of my photos (which only show up through my polarizer) that the car also has full PPF.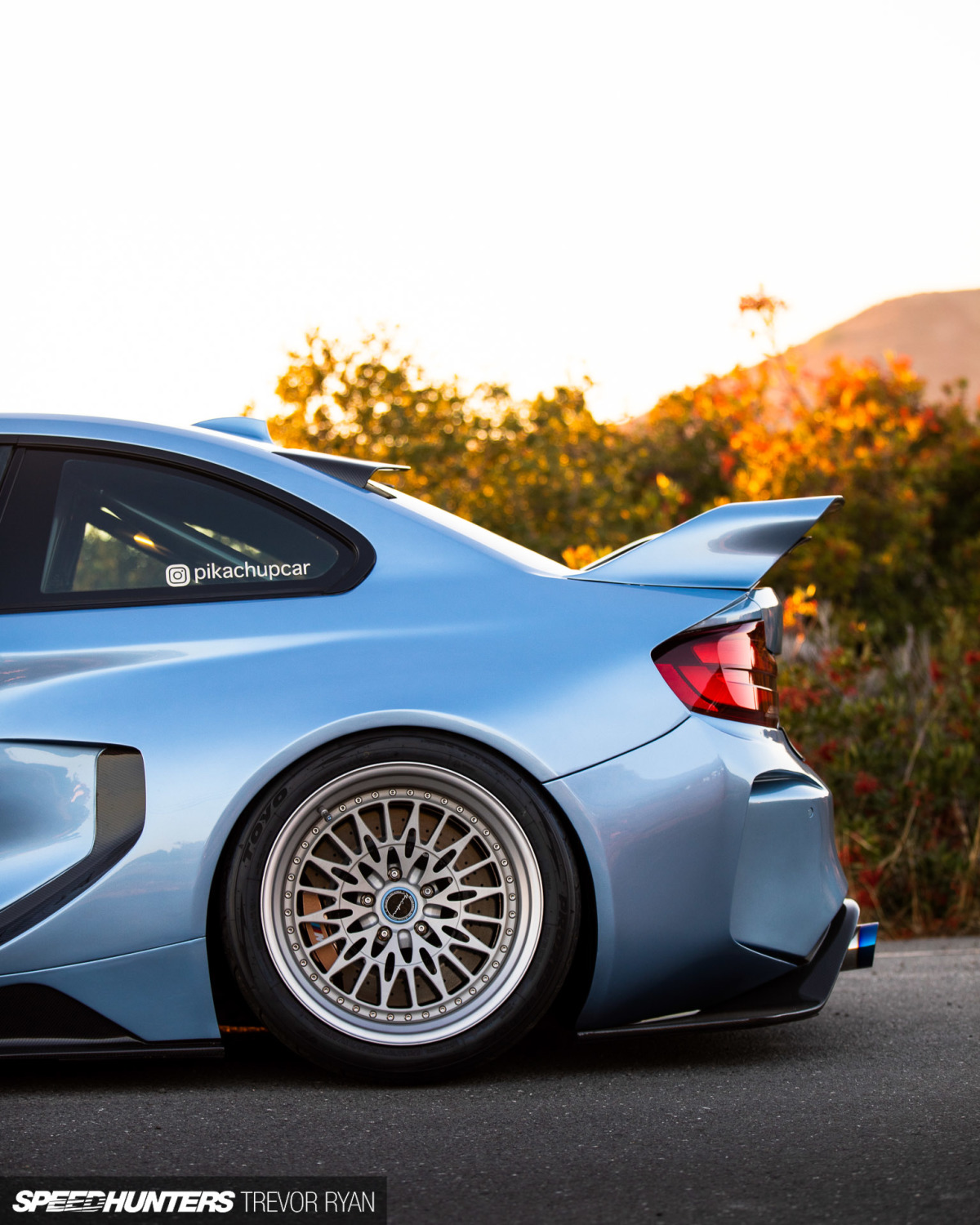 Ultimately, John just loves that his M2 is "the whole package." He continues, "it looks like a total show car, but it beats most cars out there. I can drive it lock to lock, and we've worked out all of the kinks. I've driven it to Monterey and back, I street it, and I just use it. It's definitely a statement, sort of beauty and beast all in one."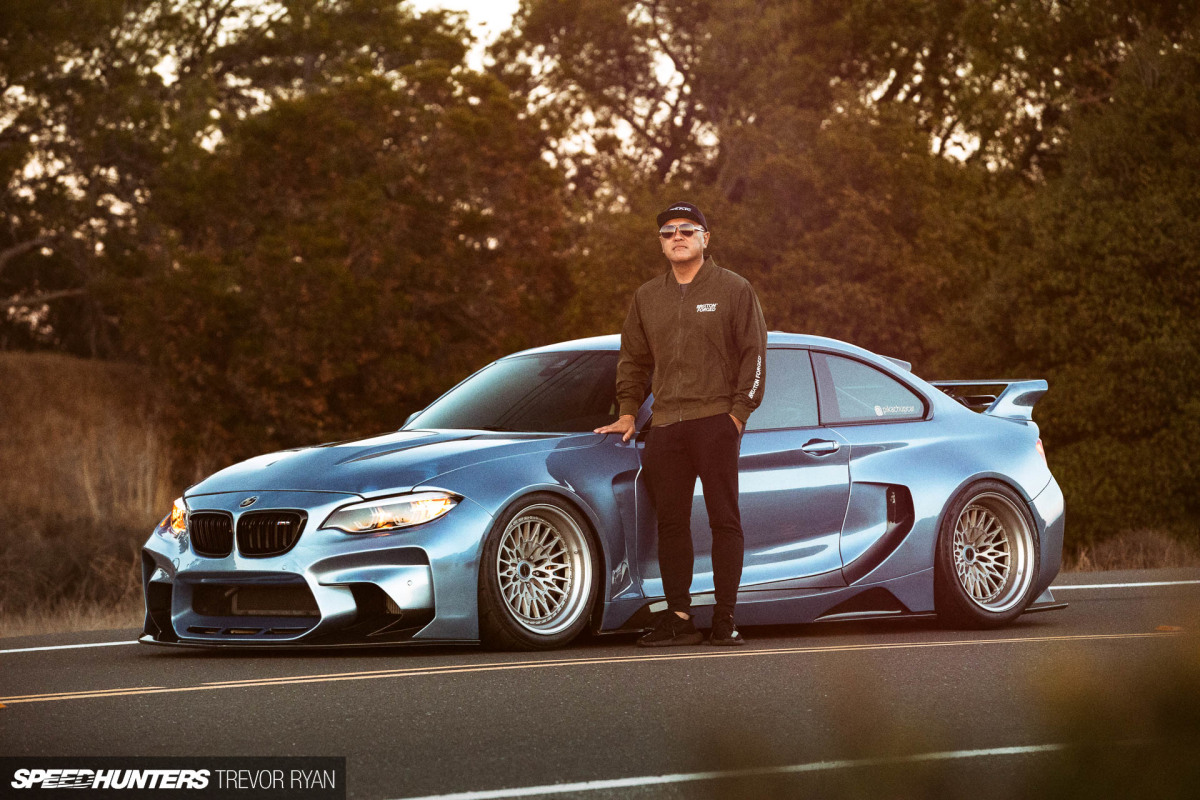 "I drive my daughter to school in it sometimes…" John finishes with a friendly laugh, his mind wandering to the memories he's already made in his super-wide F87.
That's a pretty cool dad, if you ask me.
Trevor Ryan
Instagram: trevornotryan
tyrphoto.com