This story began three years ago when, almost by accident, I stumbled across an event called the Planai-Classic. This annual winter rally for pre-1973 vehicles is contested over the winding roads around the Dachstein glacier in Austria during the first few days of January.
I was instantly hooked, and have attended the Planai-Classic every year since.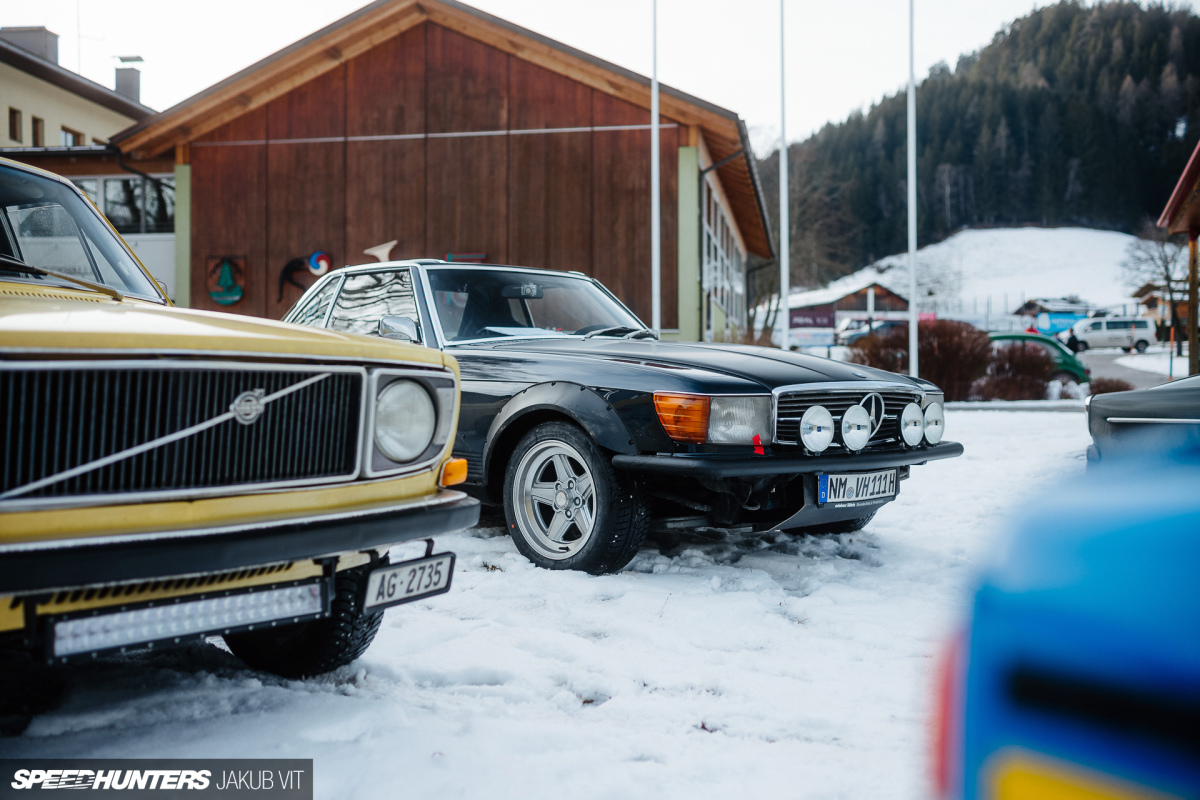 This year's event – the 26th running – was special to me for a couple of reasons. Firstly, because I treated myself to a new camera system, and this was its first outing. After 12 years of shooting with Nikon cameras, I recently made a switch to the 'Red Dot' and bought myself a Leica M10-P. Of course, I still brought along my trusty ol' Nikon D3, so this post is made up of images from both cameras.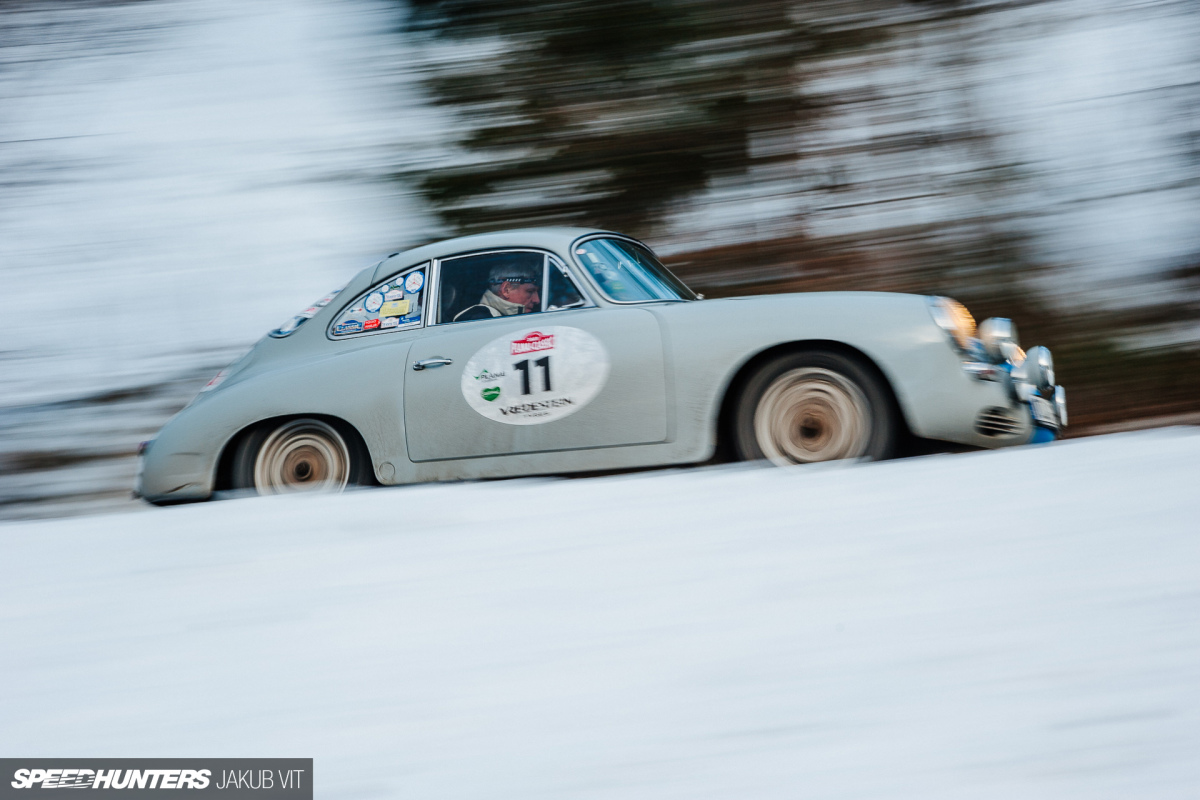 The second reason, which is also the most important, was the access I had. It was my first time shooting as part of the Planai-Classic media team, and that came with an official placard for my car and the ability to drive on closed stage roads before the competing cars. Anyone who has ever photographed an entire rally will know what a godsend that can be, let alone near a glacier in the middle of winter!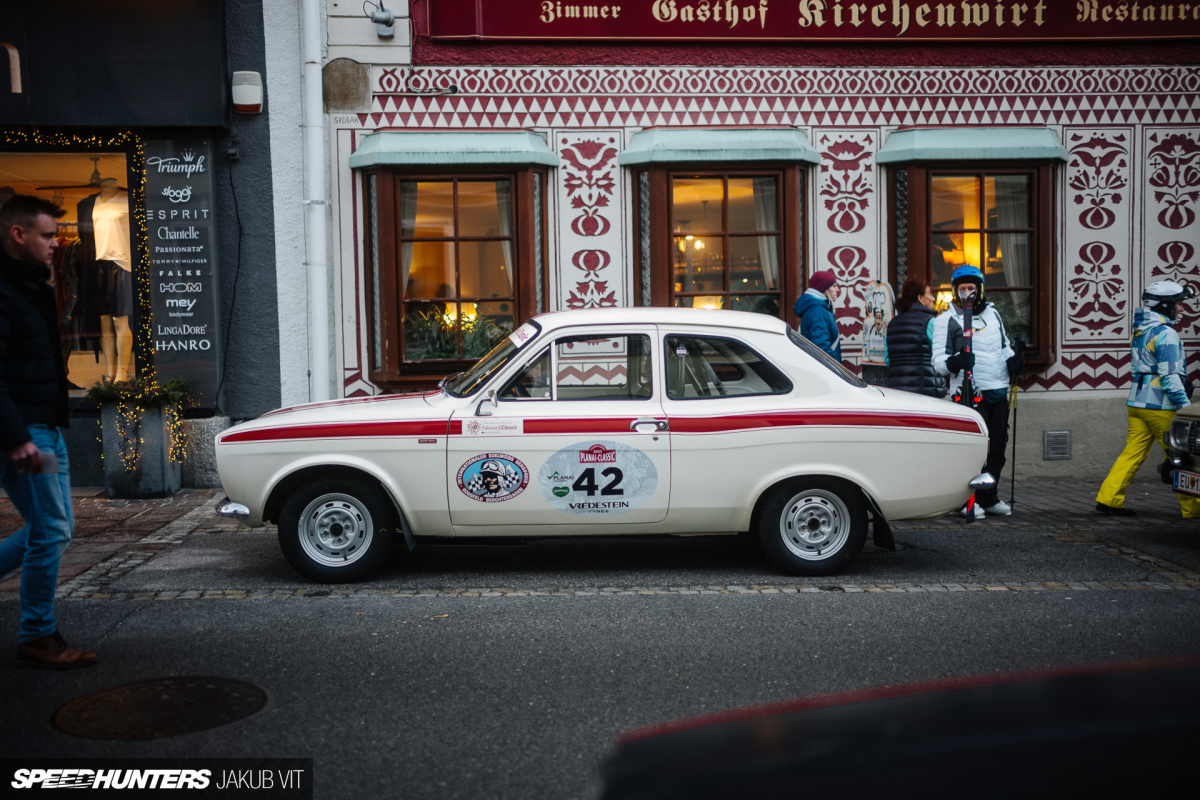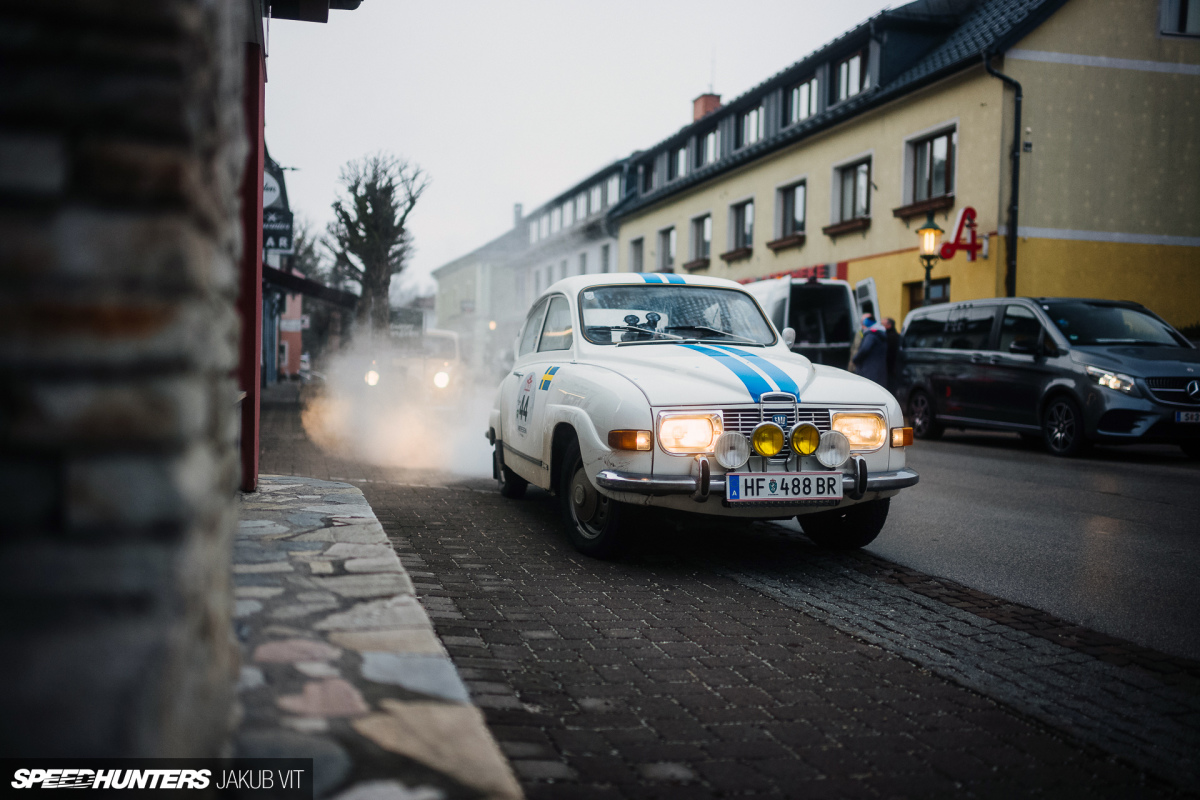 The 2023 Planai-Classic was held over three days, with the highest number of participants ever in attendance. In total, there were 64 teams from six nations, with 20 marques represented.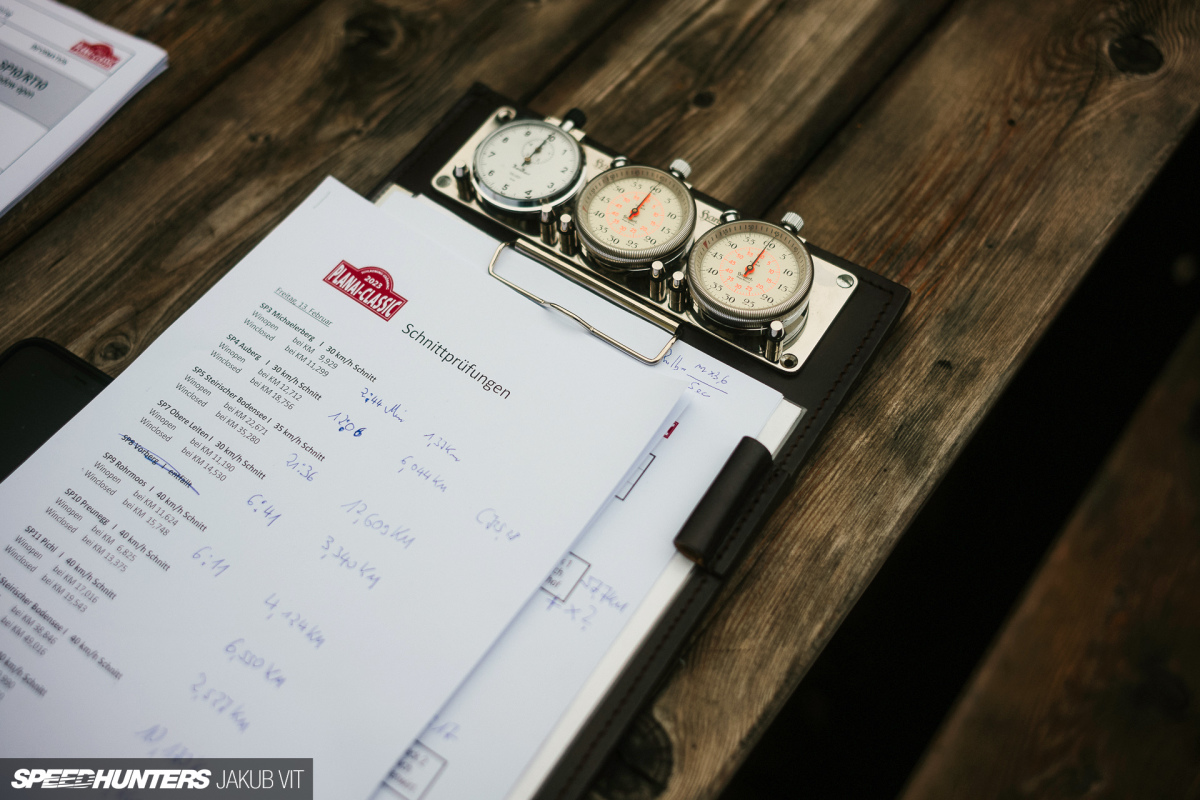 Competitors were classed into three age-based vehicle categories: Era I – up to 1940; Era II – 1940-1964; and Era III – 1965-1972. Then there's the rules, with regulations for tires – regular road-type only with added spikes (and chains if required), signage – none other than the official stuff, and the navigation/timing equipment – only old school mechanical devices and pen and paper. These rules give the event a true vintage feel.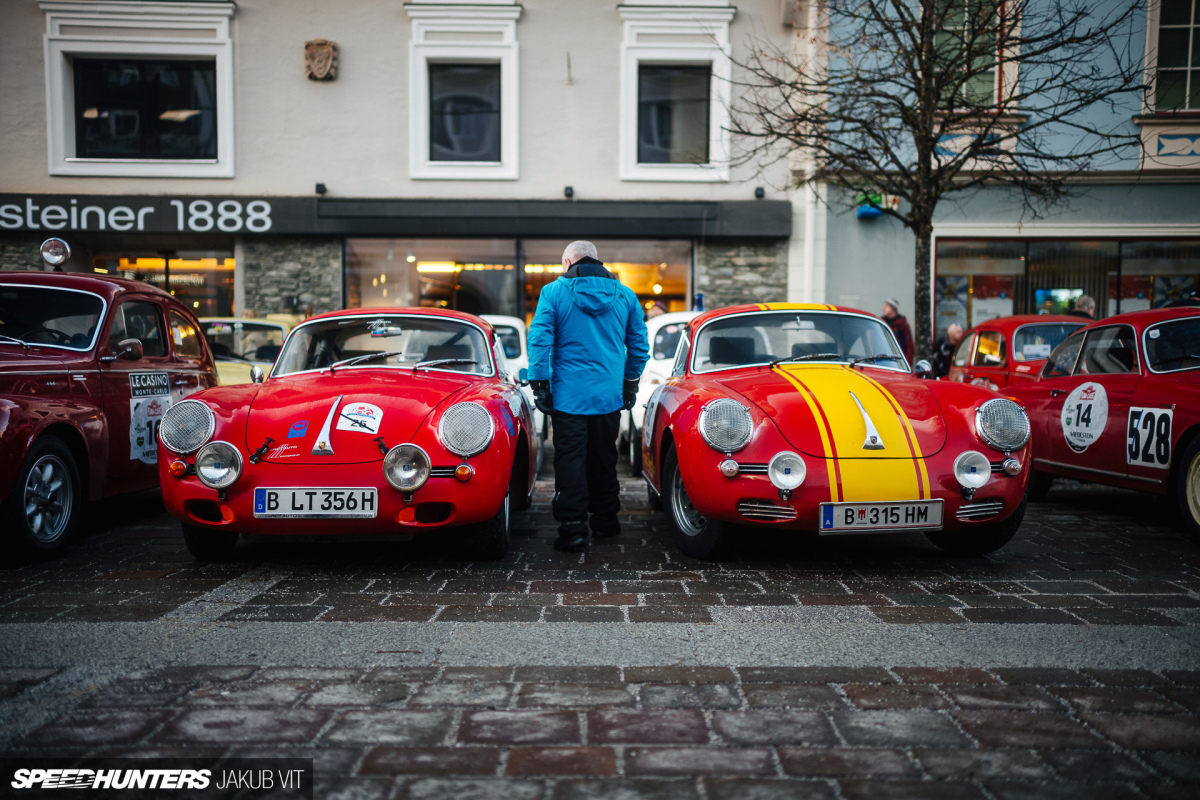 To see these old cars, many of which are extremely valuable now, being put through their paces in extremely challenging conditions always puts a smile on my face. Hats off to the owners for using them as they should be used, rather than keeping them as statues in a garage.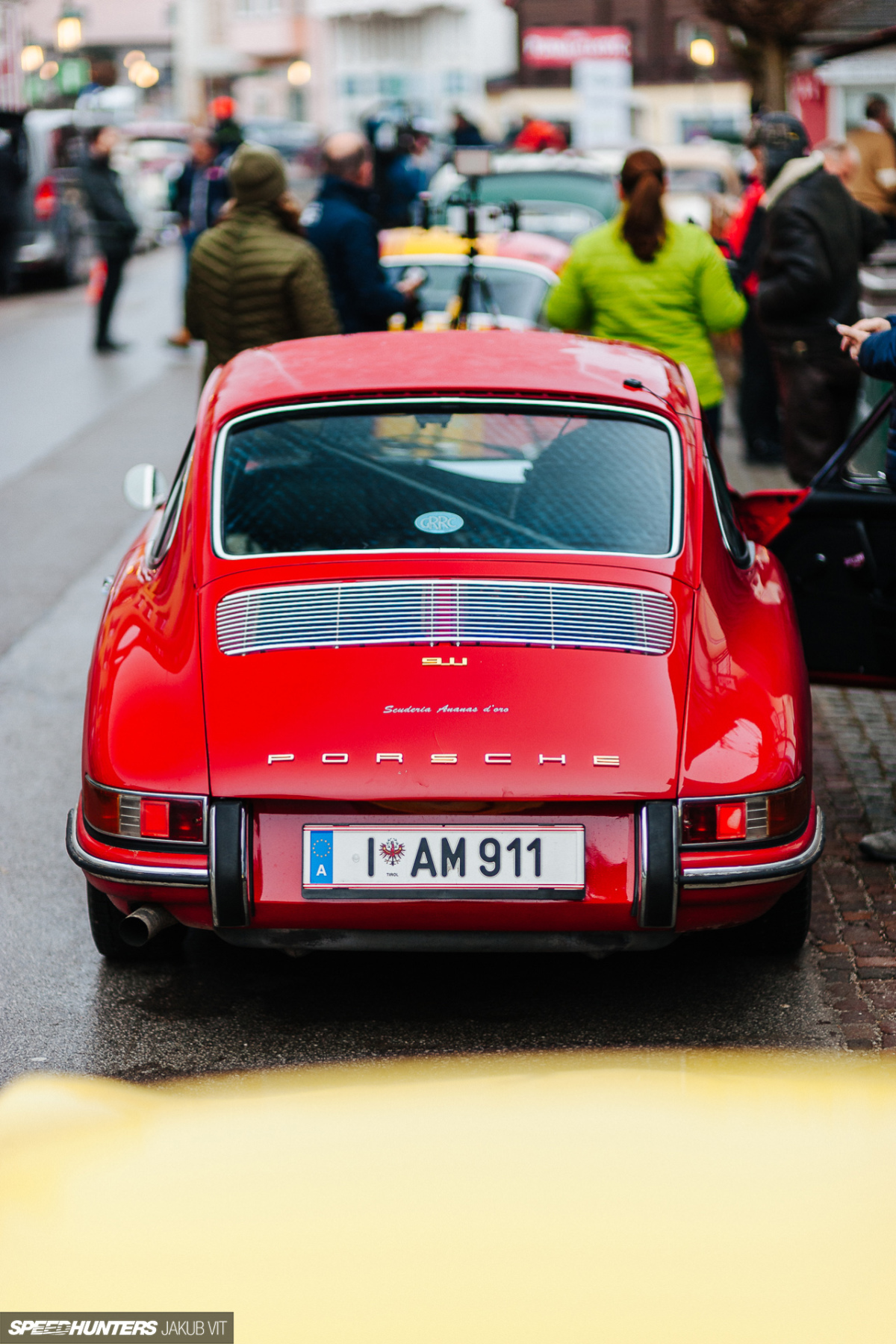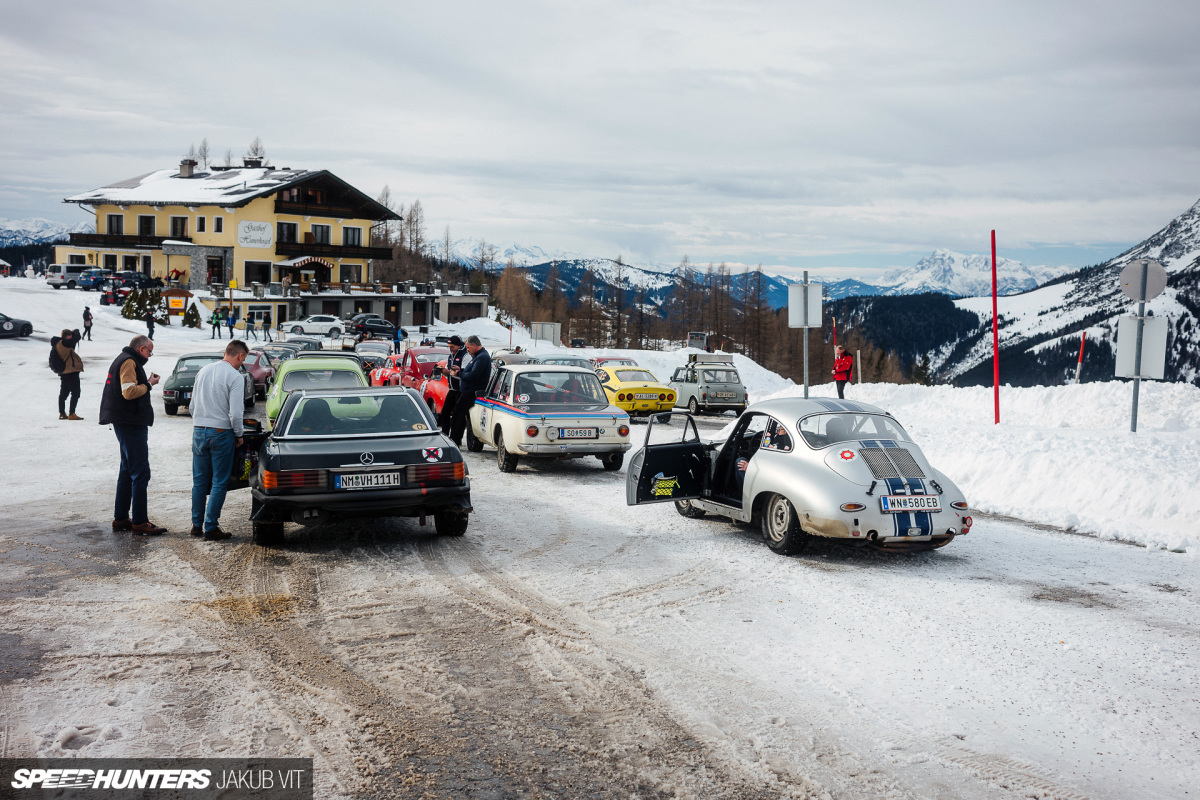 The owners/drivers and co-drivers are all so friendly too. There's no elitism; everyone is here for a good time and it shows in the camaraderie between teams and the event officials.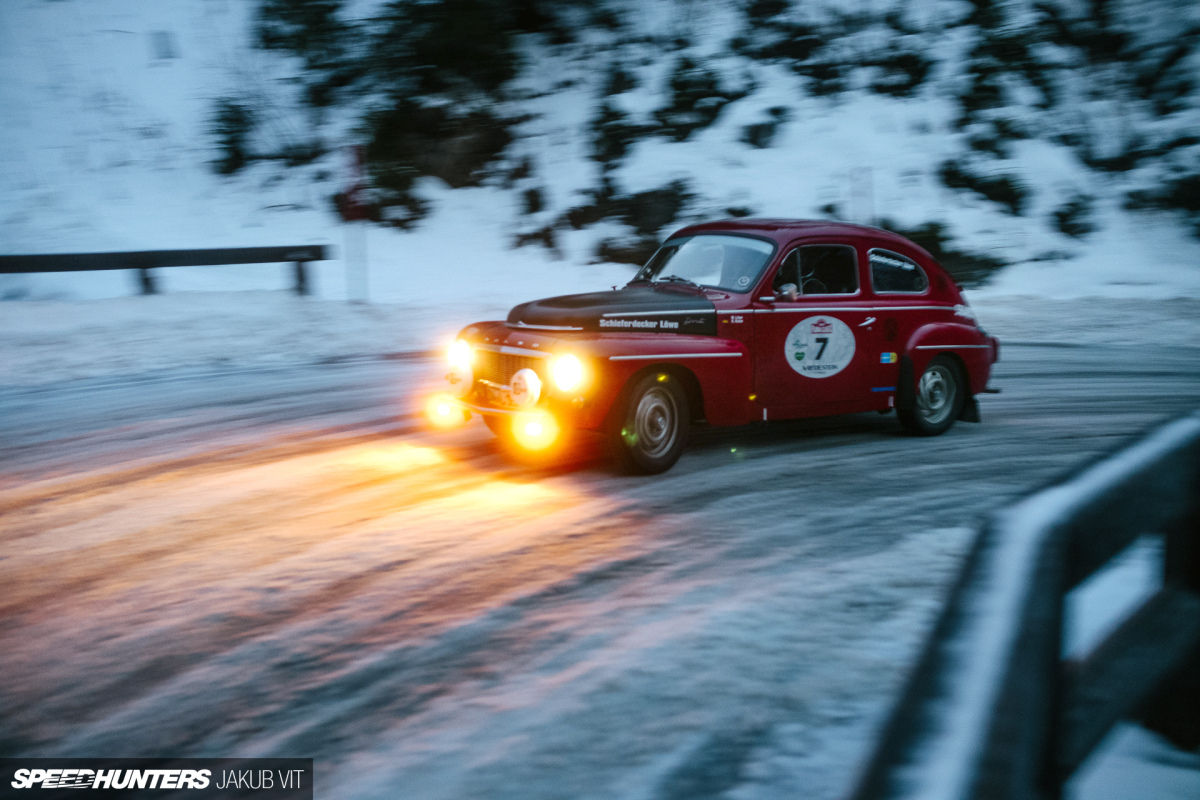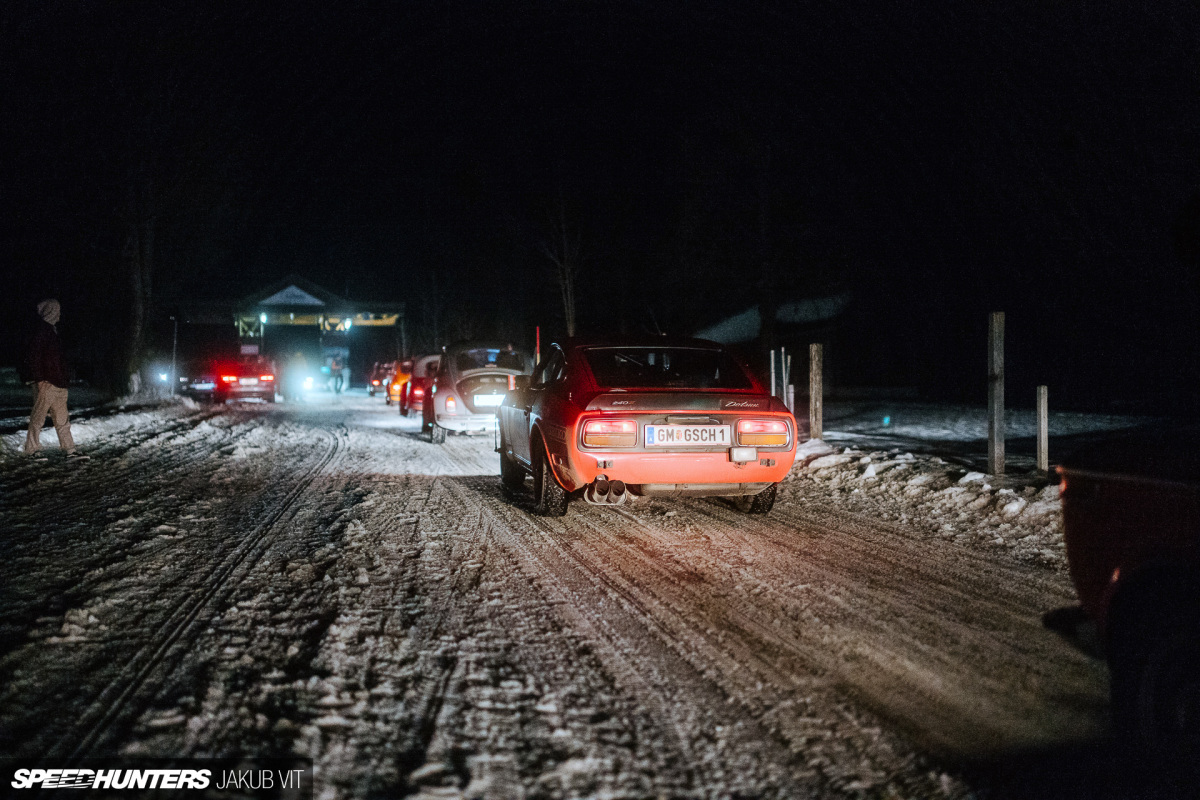 Day 1 started with technical inspection, which gave me a chance to check out the competing cars before they set off for the first special stage – a night time run up the Dachsteinstraße – a toll road built connecting Ramsau with the farmland at the foot of Styria's highest mountain – the Dachstein.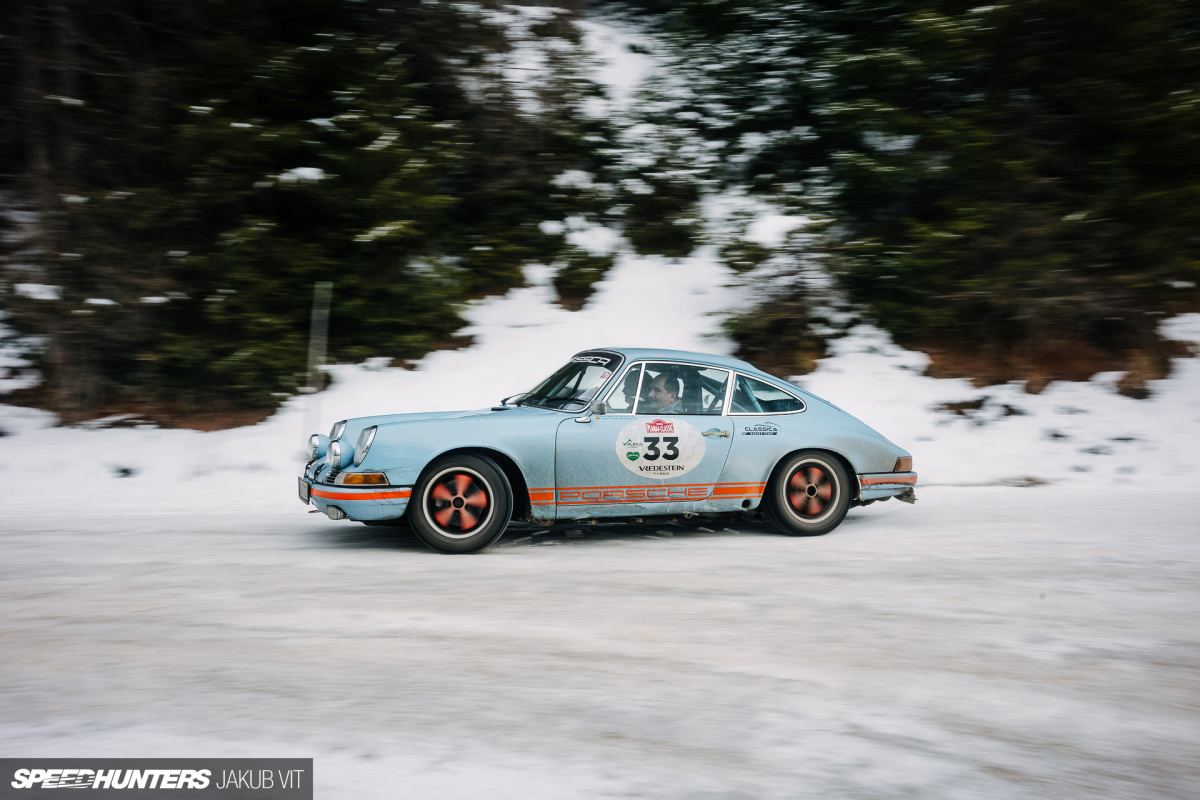 Day 2 took in around 250 kilometers of driving through the Enns Valley, ending with an exhibition stage at the Gröbming harness racing track in Schladming. Day 3 saw competitors take another drive around the valley, including a special stage at the Niederöblarn airfield and another climb up the Dachsteinstraße, this time in the daylight.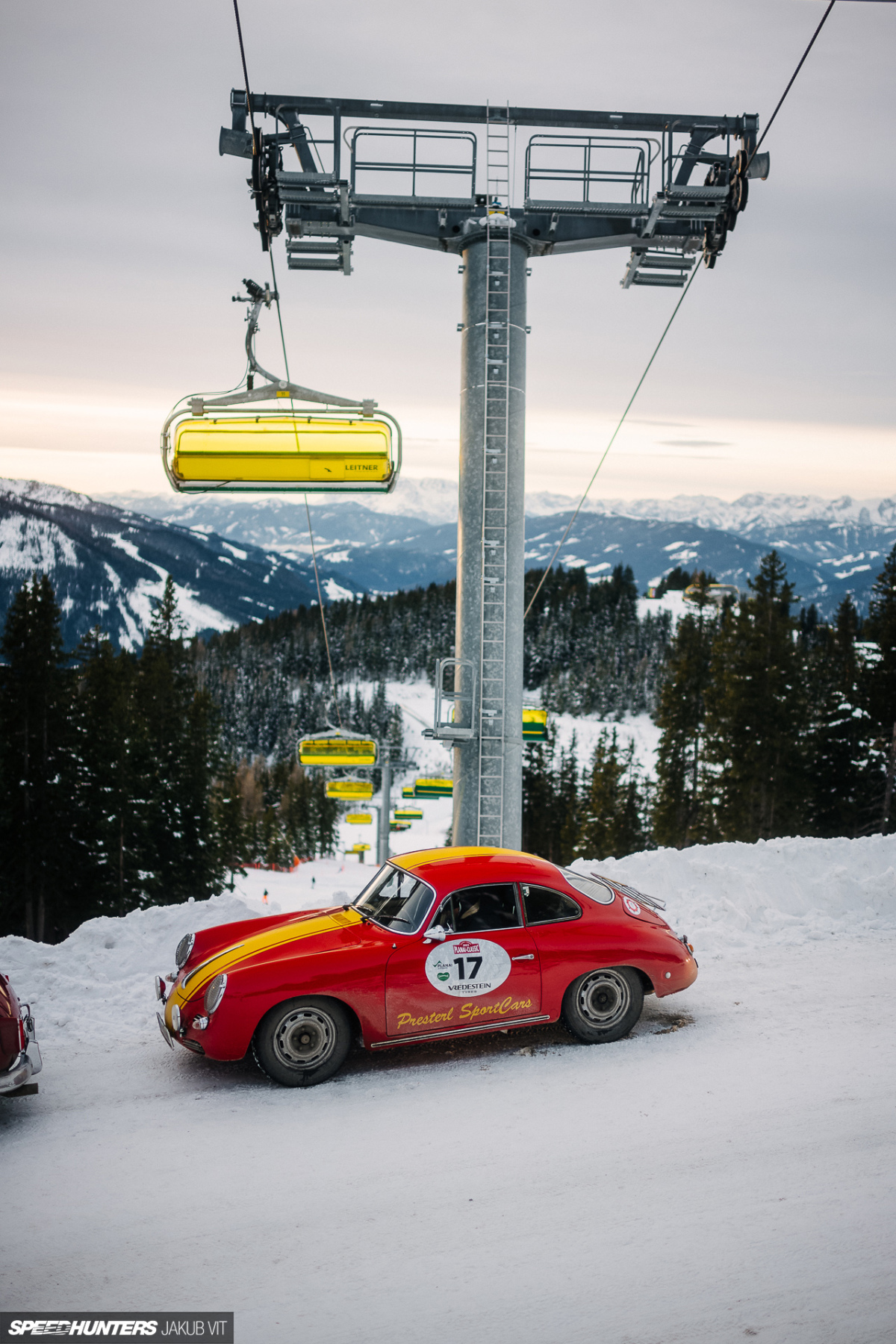 The final stage concluded at the last ski lift station, where the setting sun and golden light produced one of the best backdrops I've ever shot cars against.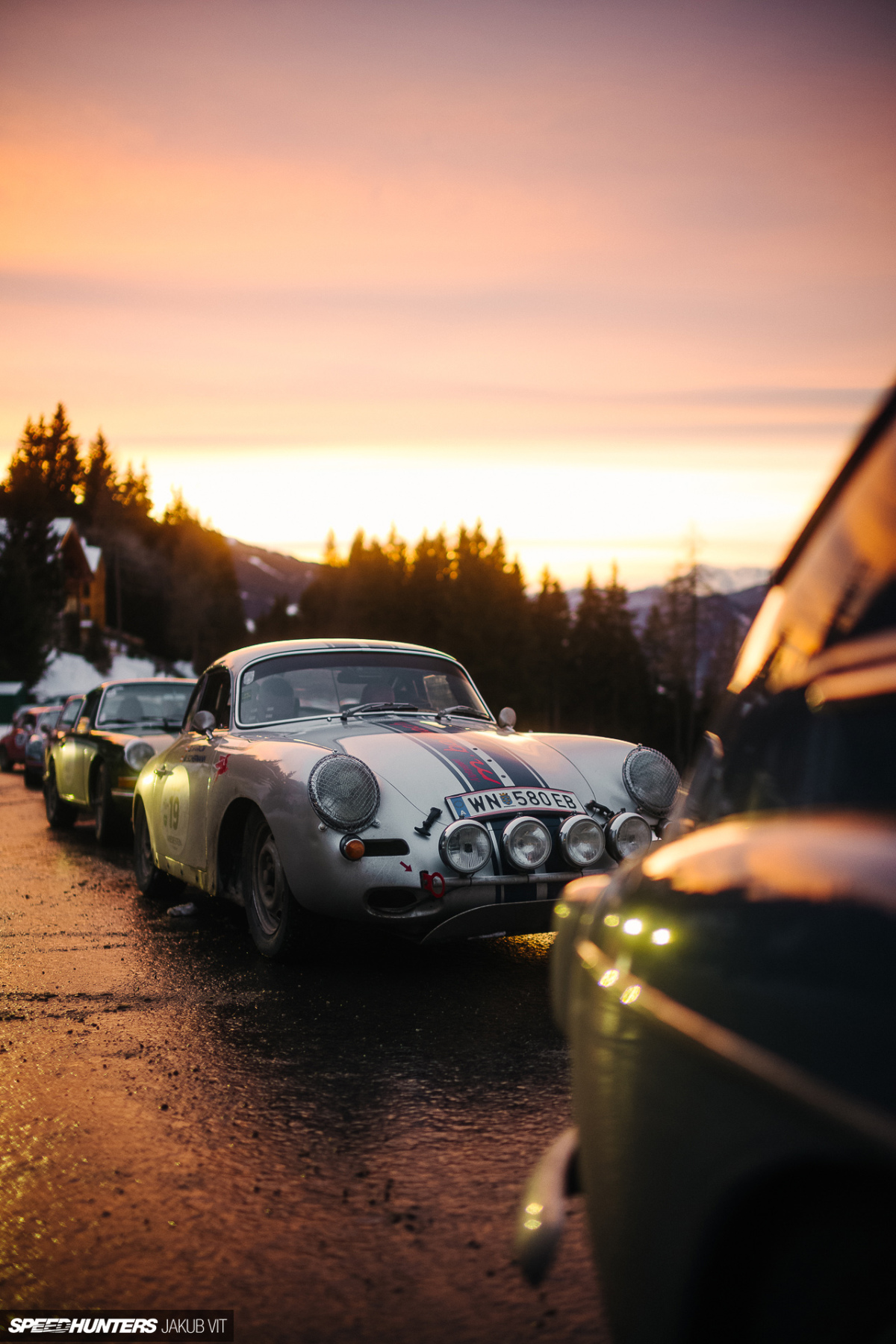 This gold-tinged finale was the perfect way to wrap up three days of shooting some amazing vintage and classic cars and interacting with the kindest people I've ever met at any automotive event. I'll definitely be back in 2024!
Jakub Vít
Instagram: somal1sh
How To join the IATS program: We have always welcomed readers to contact us with examples of their work and believe that the best Speedhunter is always the person closest to the culture itself, right there on the street or local parking lot. If you think you have what it takes and would like to share your work with us then you should apply to become part of the IAMTHESPEEDHUNTER program. Read how to get involved here.