I love G-body cars from General Motors; they're elegant and boxy, yet pleasing to look at from all angles. The 1987 Chevrolet Monte Carlo SS is one of my favorites, and this one's been made even better by its owner, Scott Bylsma.
Scott's introduction to cars came at a young age. Having been born with a bleeding disorder, Scott wasn't able to do a lot of the things that most kids do growing up, so his father Tim often took him out to classic car shows or to watch some drag racing at Grand Bend Motorplex in Ontario, where his uncle raced a Chevy S-10. During the periods that Scott was unable to leave the house, muscle car magazines helped pass the time.
And it was only a matter time before Scott started thinking about the sort of car he'd like to own and build, and imagine taking it down the strip. The Chevy Monte Carlo always sprung to mind, in part due to the fact that the Bylsma family garage housed a '71 car in need of a restoration.
Ultimately, father and son completely rebuilt the Monte Carlo together, but Scott wanted something he could call his.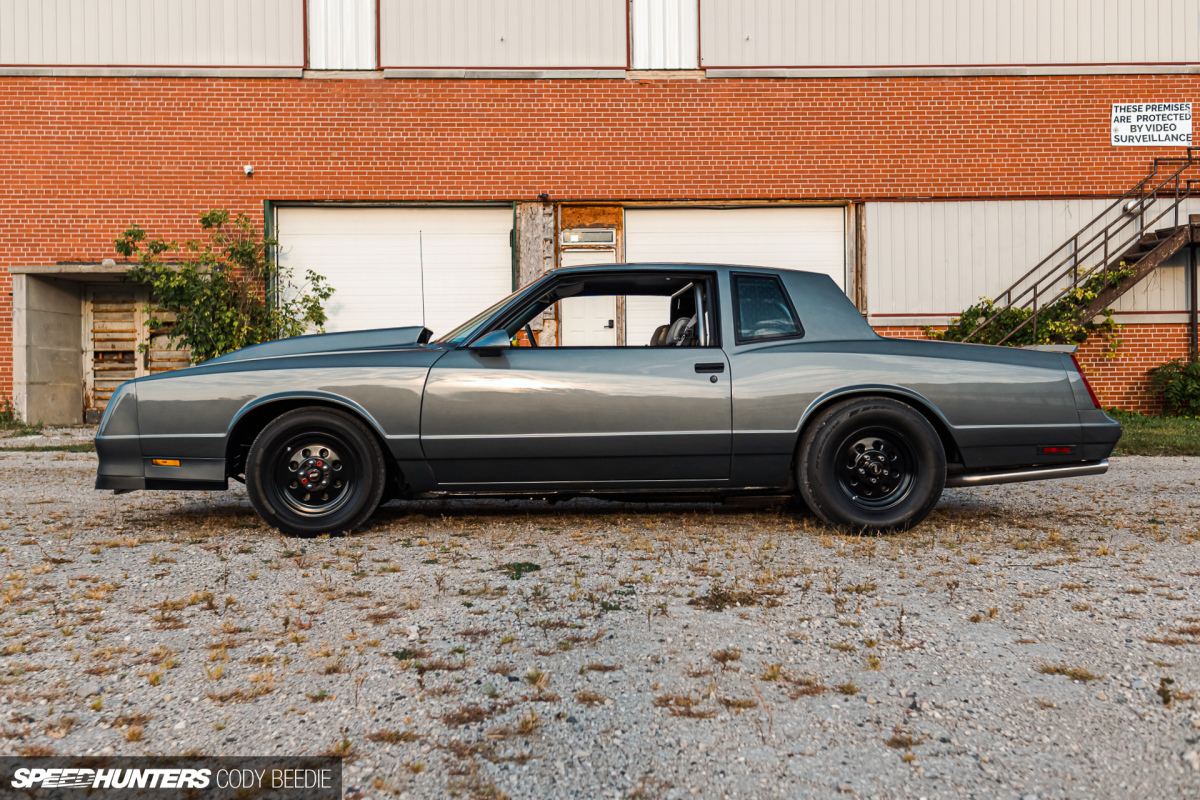 Although Scott initially had his heart set on a G-body Malibu, he wasn't able to find one in his budget. What he ended up with was an '82 Monte Carlo, which was purchased as a rolling chassis (with drag radials on the rear) from the Canadian classifieds website Kijiji.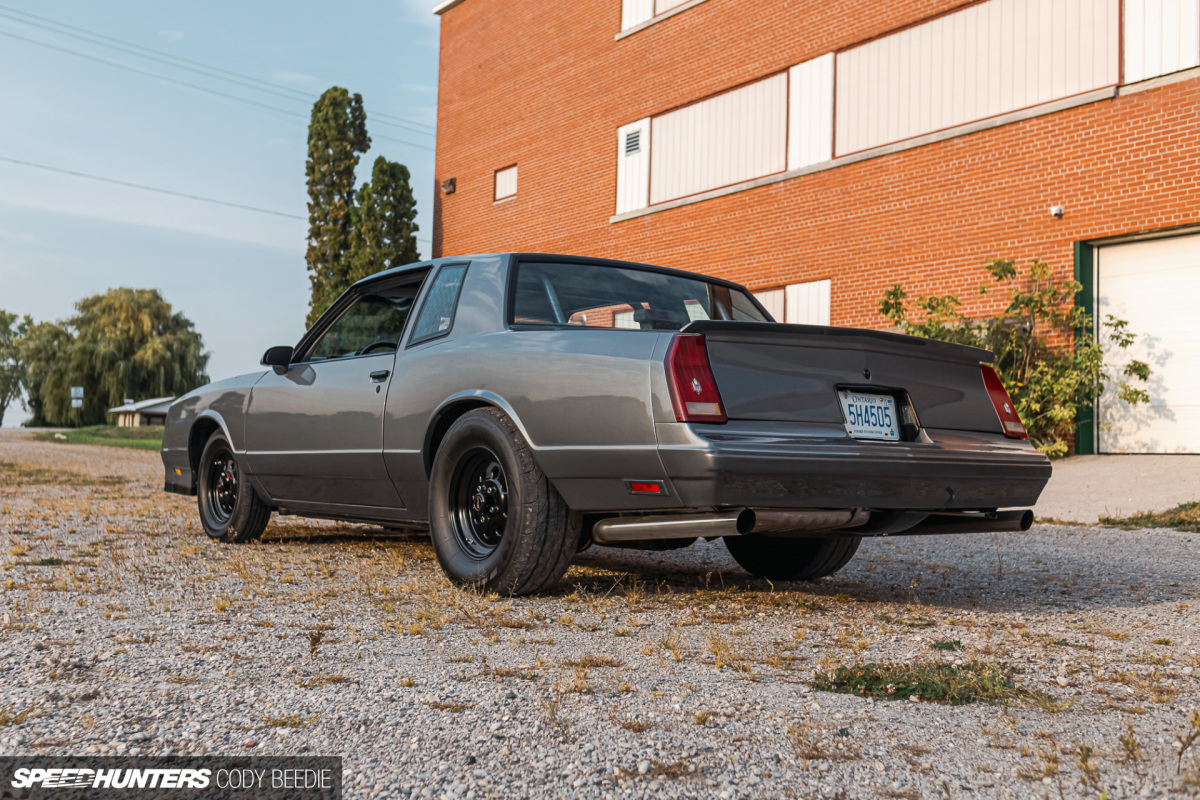 Over the course of the next few years, Scott and his father worked on the car, taking the body off its frame and swapping in 350ci SBC V8 with a 200-4R transmission. Not bad for a first project car, and one that Scott still owns today.
For his ultimate Monte Carlo build, however, Scott started with an '87 SS – the car you see above.
Scott picked up the Monte Carlo SS in 2011 for just CA$600 (US$450), and again spent the next few years building it up into the street-legal quarter-mile machine it is today.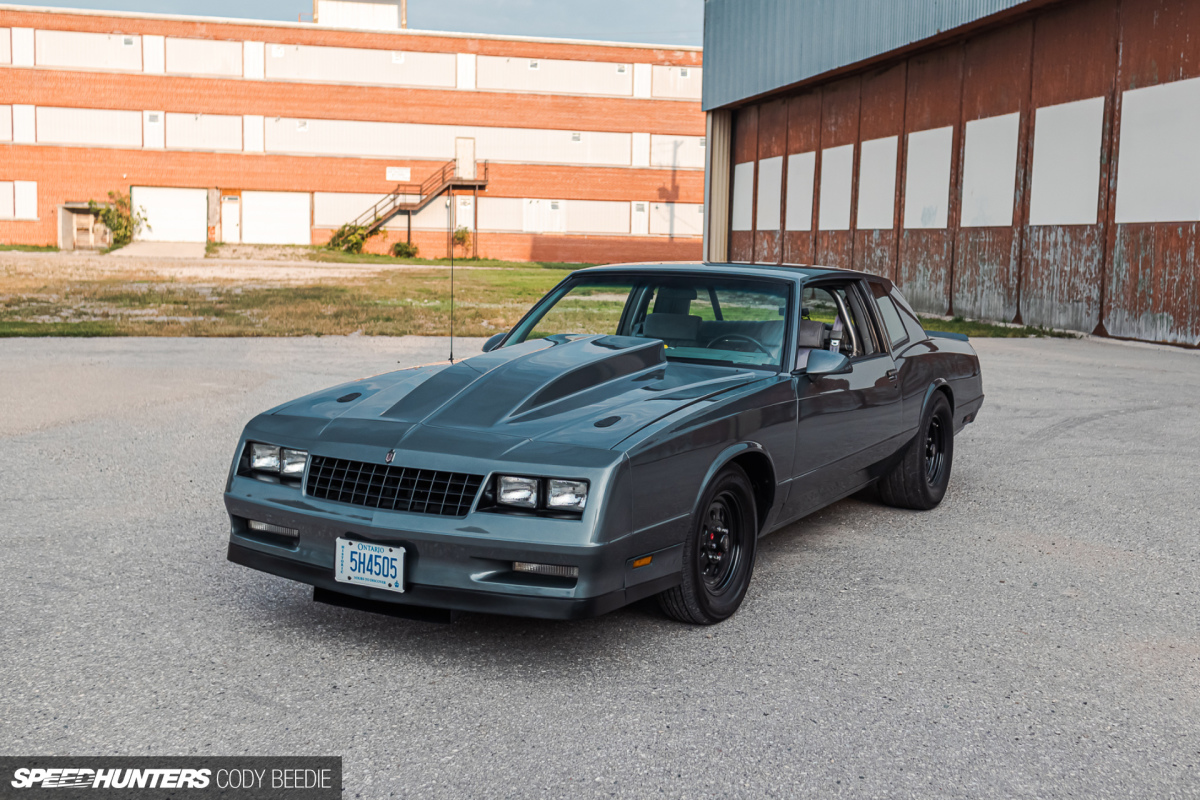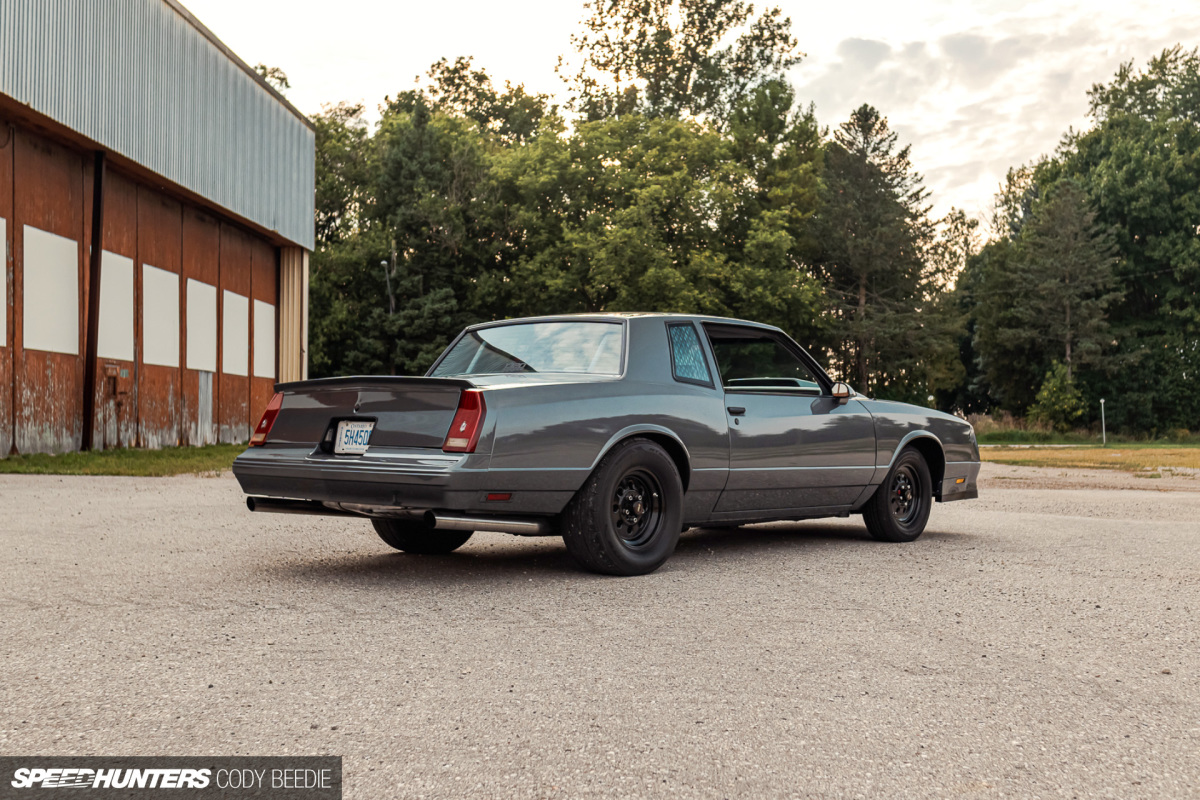 While it's obvious that the Chevy is geared for drag use, Scott wanted it to remain looking like a street car. Apart from the giant hood scoop and the Weld Draglite wheels, it mostly retains its factory appearance outside.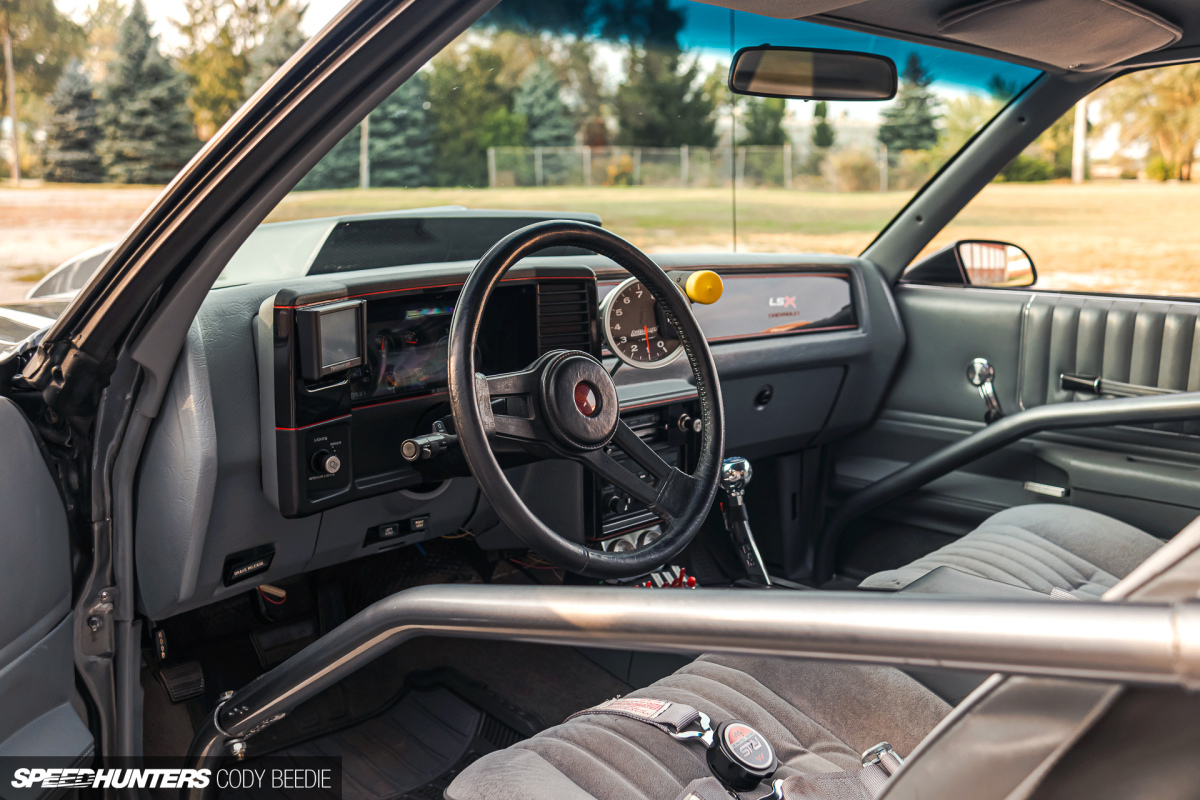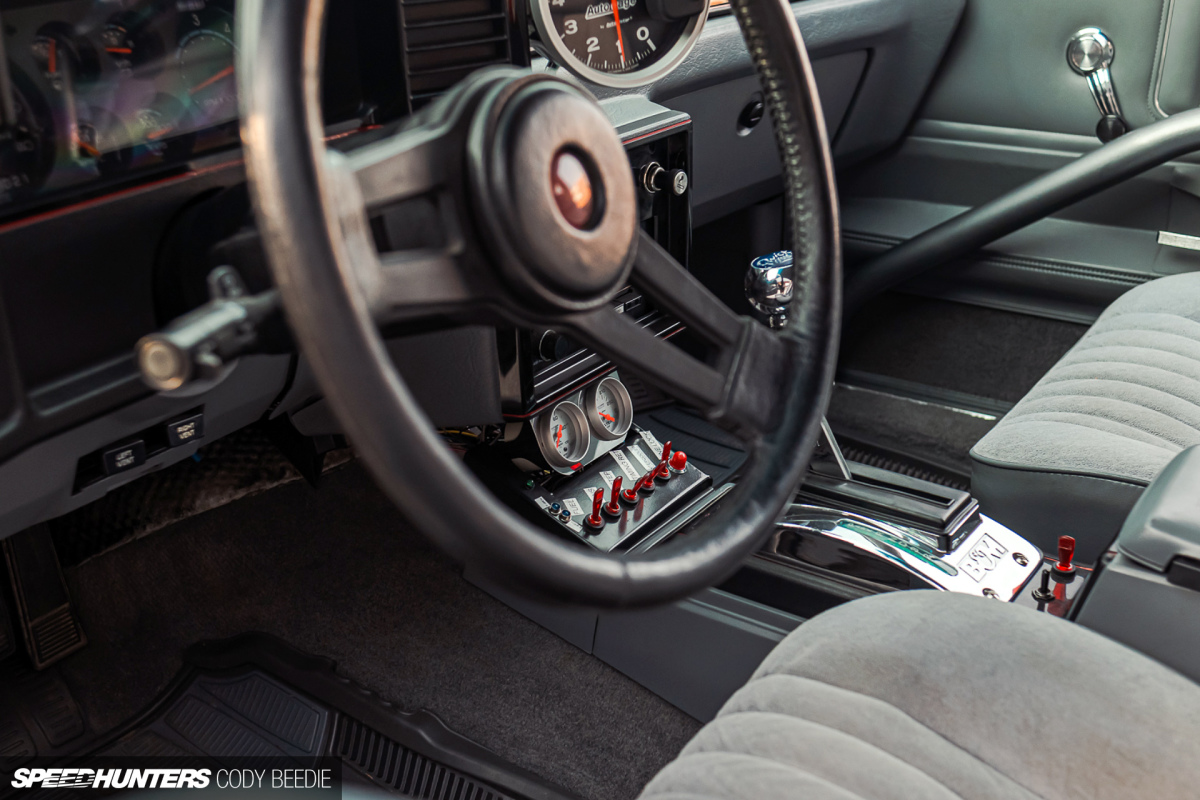 Inside, the same thinking was applied. Of course, there's all the safety and performance-related equipment you'd expect to see in such a build, but the trim – including the dash, seats, door cards, carpets and roof liner – is all there too. Scott says that this made fitting the 6-point roll cage quite a challenge, but you can't deny how good it looks.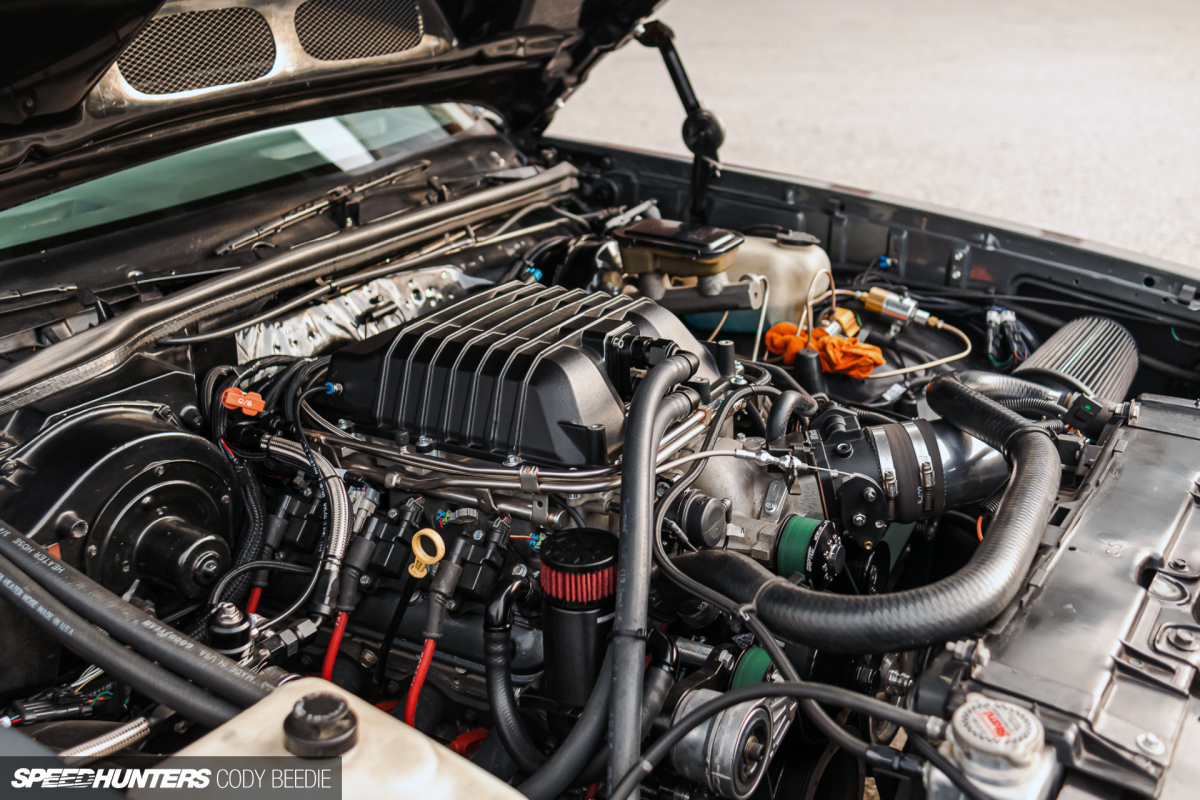 Under the hood, the Monte Carlo beats to the drum of an LS-based 6.0L LQ9 Gen III V8 engine lifted from a stolen and recovered '04 Cadillac Escalade. Initially it was run with a carburetor and TH400 transmission, and in that naturally aspirated configuration charged down the quarter-mile in a best pass of 10.91-seconds at 123mph.
As you see it now, though, it's supercharged with an LSA blower setup. The engine is also running Gen IV 823 rectangle-port cylinder heads with BTR valve springs and a custom BTR cam, a 2.45″ upper supercharger pulley, 3-inch mandrel-bent stainless steel exhaust with x-pipe, a methanol injection kit and plenty more.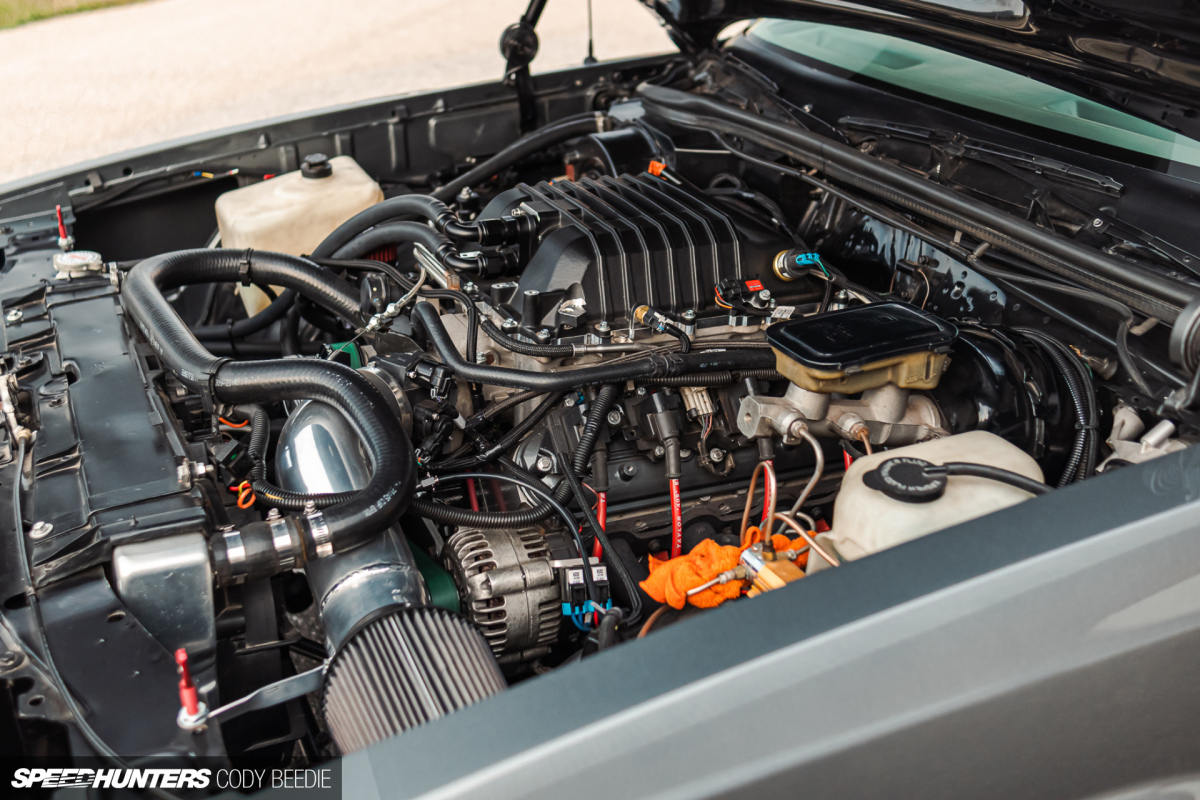 The driveline features a GM 4L80E automatic built with parts from Sonnax and Jake's Performance, a 258mm triple-disc torque converter from Circle D and a Ford 9-inch rear end running a Quick Performance center section, 4.11 gears and 31-spline axles. For suspension, there's QA1 double-adjustable shocks and UMI tubular upper and lower rear trailing arms with an adjustable anti-roll bar.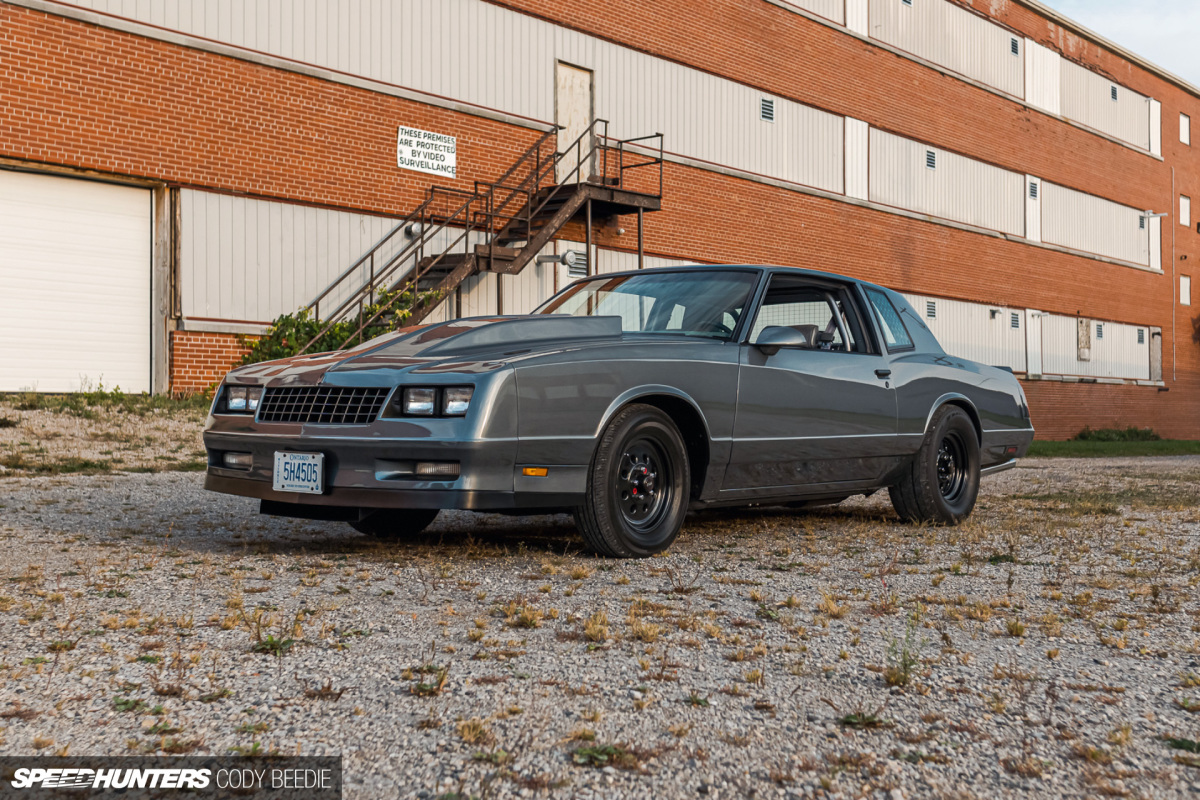 Scott is understandably pretty happy with the car and where it's at now, especially given that it was essentially home-built with the help of his father Tim and friends. You gotta love it when a plan comes together – especially when it's a Monte Carlo SS-shaped one.
Cody Beedie
Instagram: wabisabi_media
How To join the IATS program: We have always welcomed readers to contact us with examples of their work and believe that the best Speedhunter is always the person closest to the culture itself, right there on the street or local parking lot. If you think you have what it takes and would like to share your work with us then you should apply to become part of the IAMTHESPEEDHUNTER program. Read how to get involved here.