In power mode with 6 people, it accelerated to 100 in almost 10.5 seconds
BHPian jerin.v recently shared this with other enthusiasts.
Finally test drove Innova Hycross. Went to Nandi Toyota early at 9:00 am itself when they open there was no one at that time in the showroom the security just let us in.
Here are my points:
The car starts off really silent and is amazing.
Once it gets to speed the engine starts but is silent until we give a hard accelerator.
On revs it gets loud but not as much as diesel. it's loud but not noisy.
Body roll is almost zero just the roll caused by the height otherwise none.
Drivers view is really nice and feels like sitting in a proper SUV.
Overall it's more than enough for a family car.
In power mode with 6 people in, it accelerated to 100 in almost 10.5 seconds. Eco mode can only be used in cities and is sufficient.
The screen graphics show us how the system works and it's amazing. Most of the time while not accelerating it switches over and starts charging and at full stops the engine stops.
I loaded the car with 6 passengers and people under 5.7 feet can sit really comfortably in all 3 rows but people at 6 feet only first 2 rows.
The Screen is really bad and not expected in this price range. Hope they rectify it with updates but since it's a JBL unit not to expect any updates like XUV700 or Hector.
On loading 6 people the car does dip down at the back a bit and the small profile tires do make it look bad.
I will be going ahead with the purchase and mostly will receive the car by end of Feb.
Special thanks to Sales Manager Alex at Nandi Toyota Kudlu road, Bengaluru for the assistance in getting the test drive ready.
Here is the Acceleration test
Here is the body roll test
Empty Showroom no one else was present
Camera Quality
Drivers Display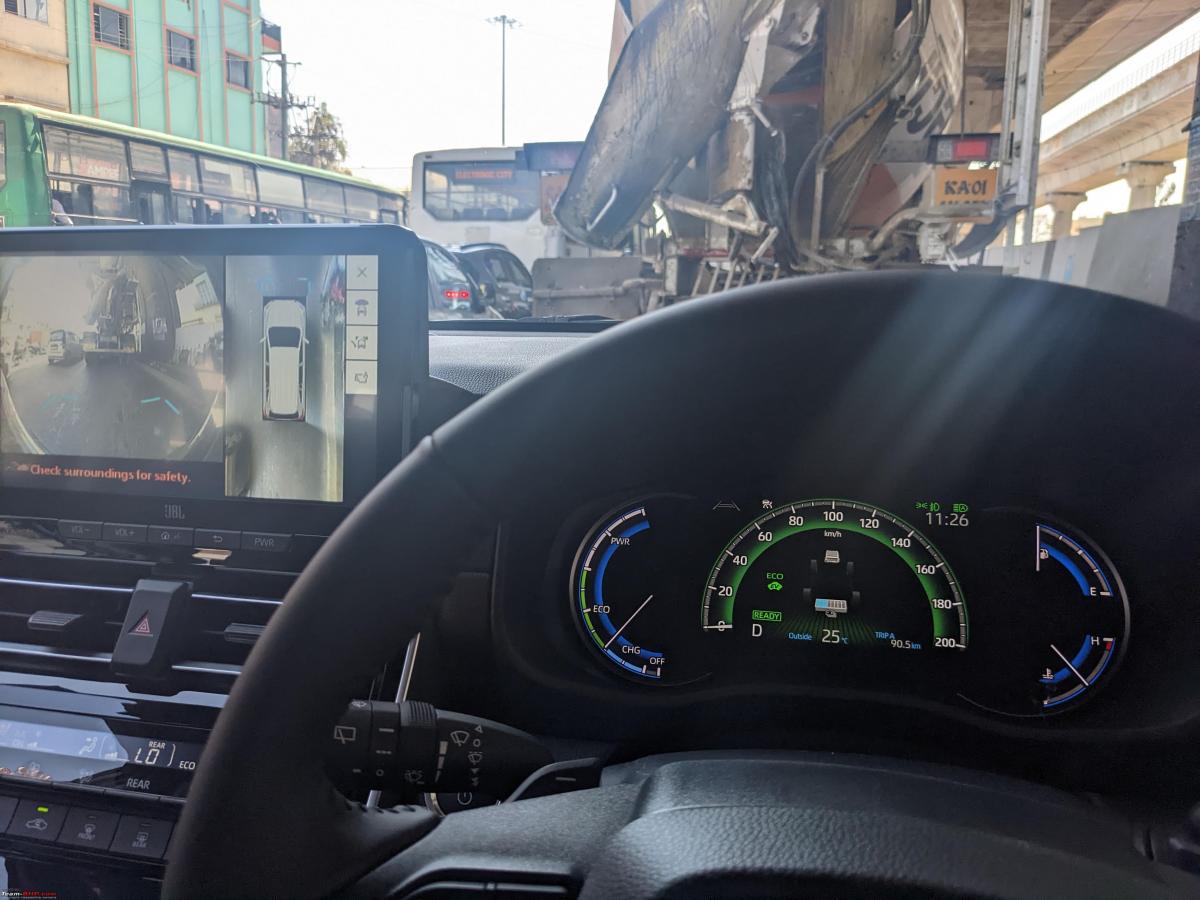 Rear dip with 6 passengers in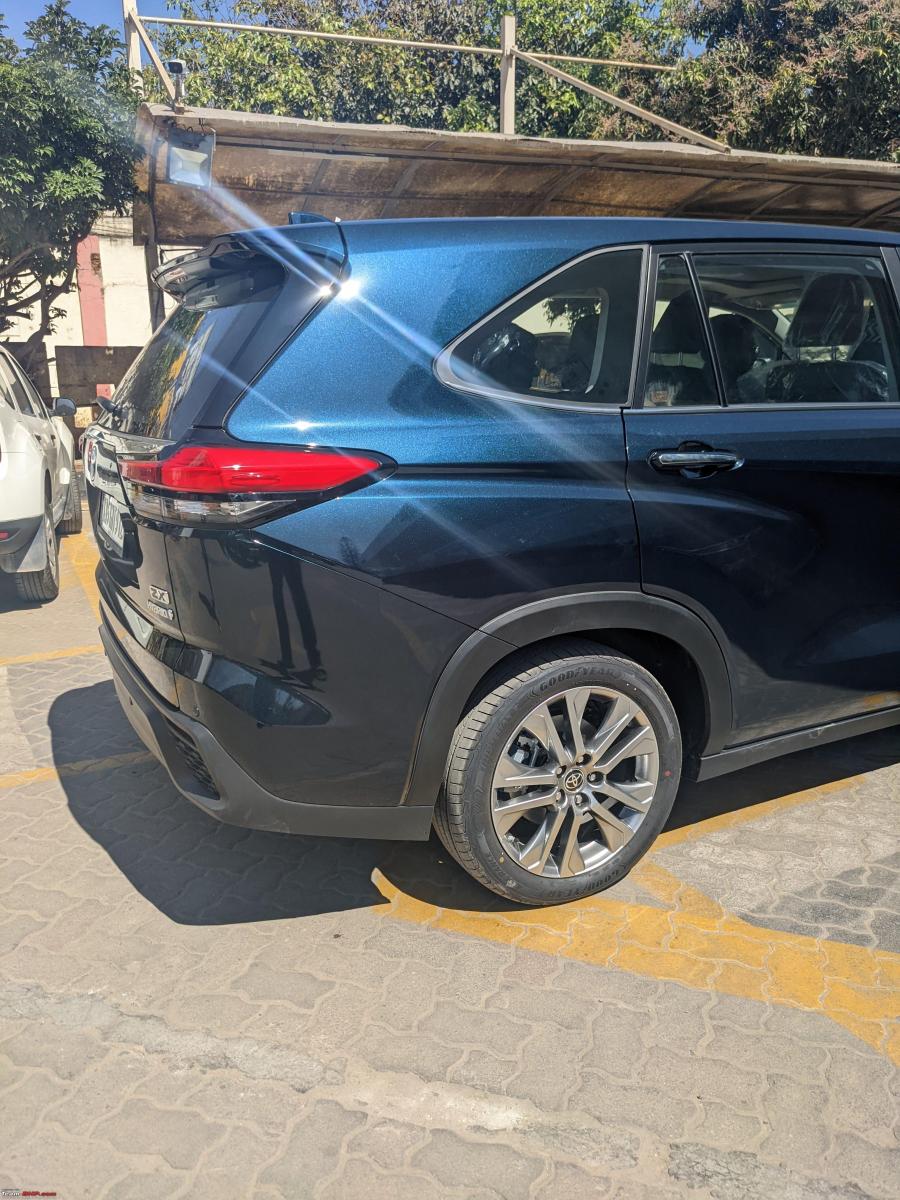 Test Drive Car
Test Drive car at night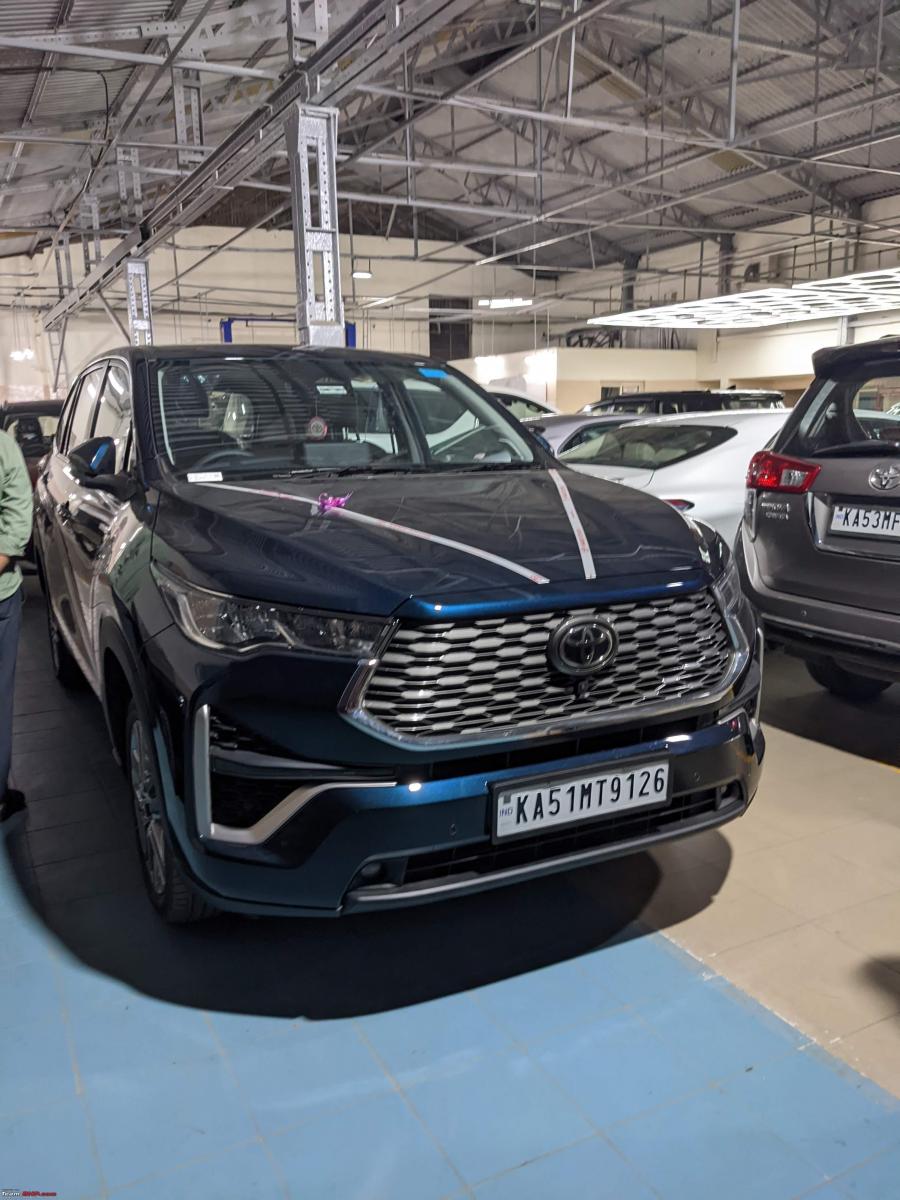 Read BHPian comments for more insights and information.