These days, it takes something rather special for a drift car to stand out amongst its peers. After all, drifting is not just about performance on track; the cars are an extension of their owner's personality.
Bodykits, lowered stance, wide wheels; these changes are all largely cosmetic in the first instance, with performance benefits (if any) secondary.
The days of only Japanese cars being found at a drift event are long gone. BMWs have taken the crown as the most affordable drift chassis, and with S-bodies and Chasers becoming more and more expensive, what other alternatives are there? If you're in America, you're in luck. A plethora of rear-wheel drive, manual cars can be had, the Chevrolet Corvette being one of them.
The Corvette chassis has risen in popularity amongst drifters in recent years, and it's not hard to understand why. A lightweight, fine-handling chassis and stout powerplant that can take plenty of abuse adds up to a hugely capable base.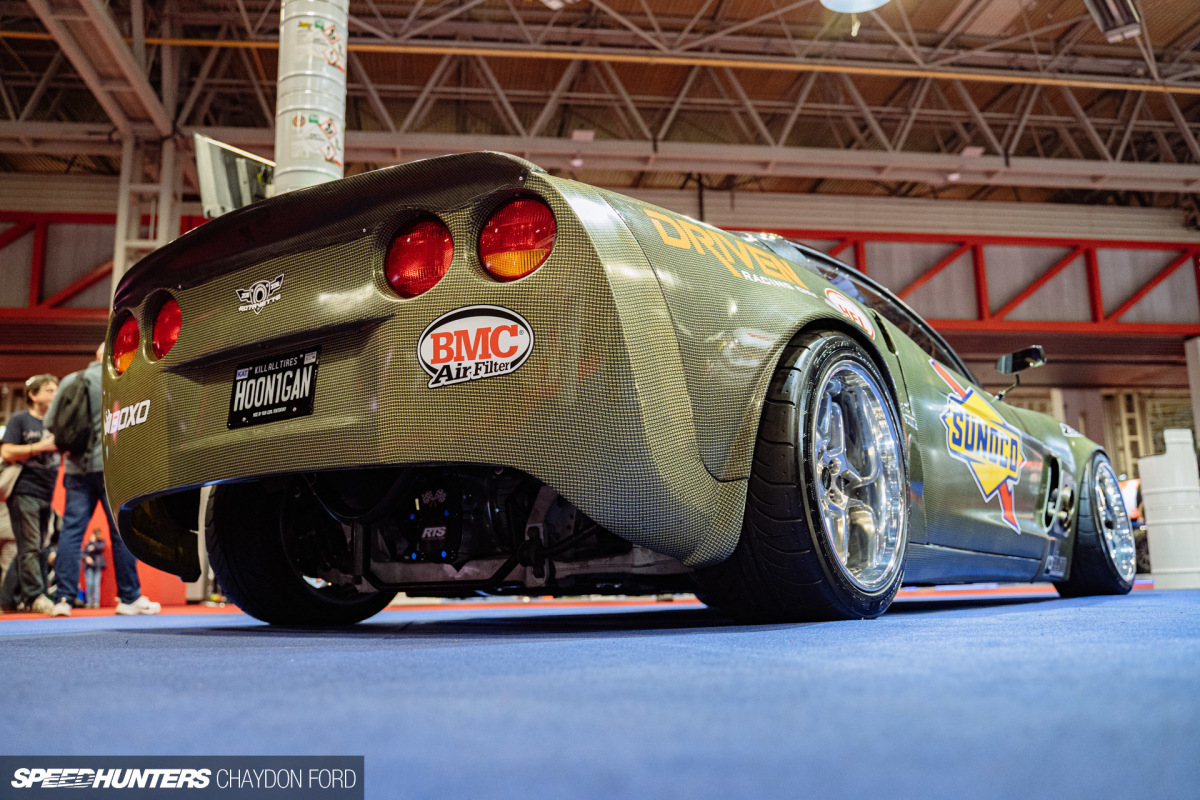 All of these reasons above saw the C6 Corvette at the top of the list when Axel Hillebrand was looking to build a new car, specifically for high-profile demo events such as Goodwood Festival of Speed, where the car made its debut last year.
I took the opportunity to check out the car at Autosport International a couple of weeks ago.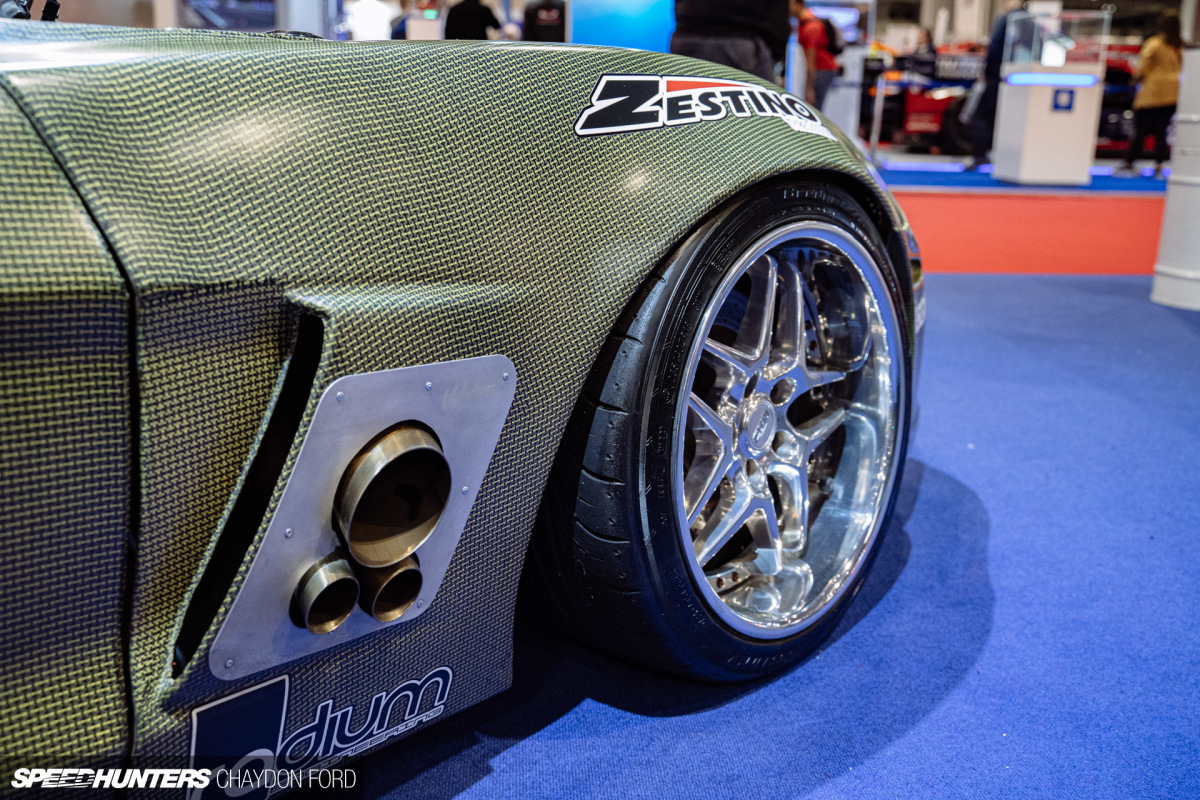 Opting for a base C6 chassis over the higher-performance Z06 variant had its advantages above being a lot cheaper to start with. Firstly, the chassis is steel as opposed to aluminium, making the fitting of a roll cage far easier to weld. The wider bodywork of a Z06 wasn't deemed advantageous either, as all exterior panels have been removed and replaced with an HGK Z06 kit.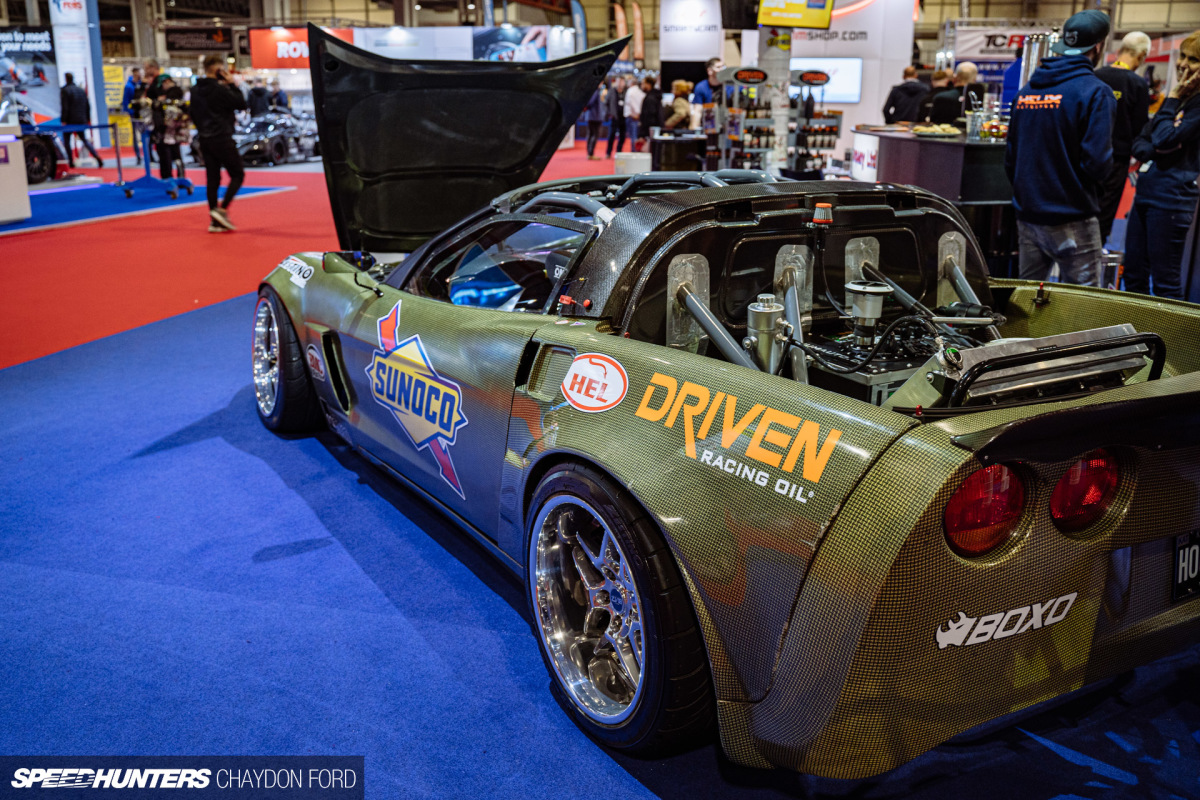 The logic behind using Kevlar as opposed to FRP (fibreglass-reinforced plastic) is a lighter, stronger and more flexible kit which is resistant to cracking when receiving knocks and taps. Perfect for drifting then.
Another huge advantage of the base model Corvette over the Z06 is the option of a targa body shell, meaning you can have an open-air cockpit once a few latches are released. There are no issues with tyre smoke ingress or a hot cabin in this car.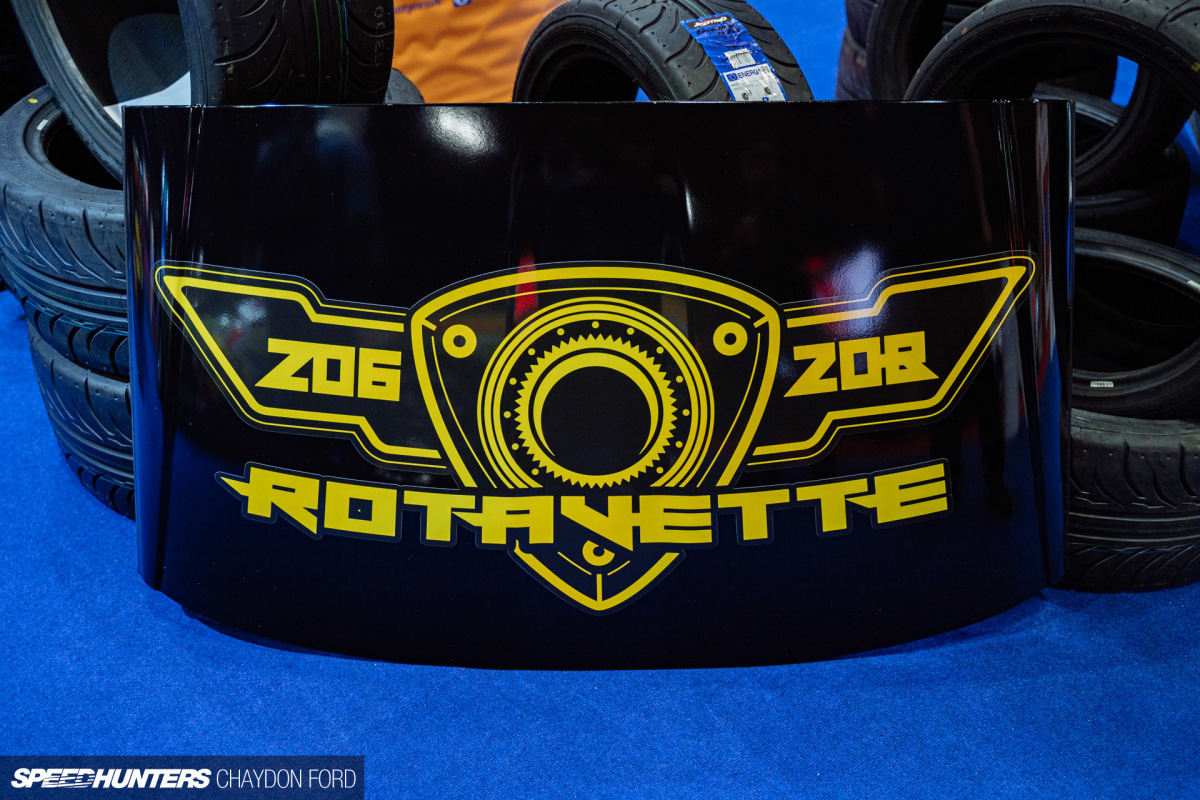 When the car first fired up at Goodwood FOS, the engine note was not what I had expected. Gone was the lopey idle and bass-heavy tone of the pushrod LS, instead replaced with the high strung, raspy buzz synonymous with rotary engines, hence the name: Rotavette.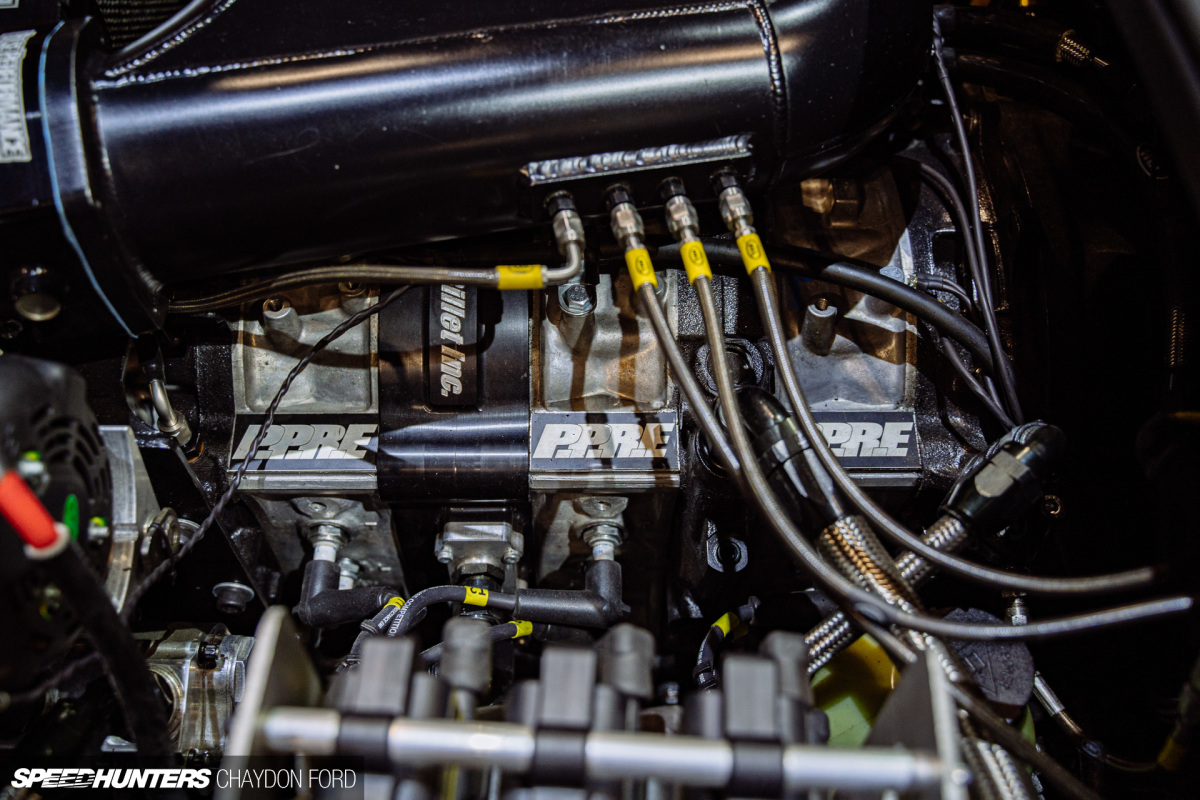 Throughout the build, Axel was adamant that a 'do it once, do it right' approach was exercised. This meant dealing with the companies who either offer the best products or the best service in their respective fields. The engine was no exception, with PPRE (Pulse Performance Race Engineering) in New Zealand handing the build half a world away.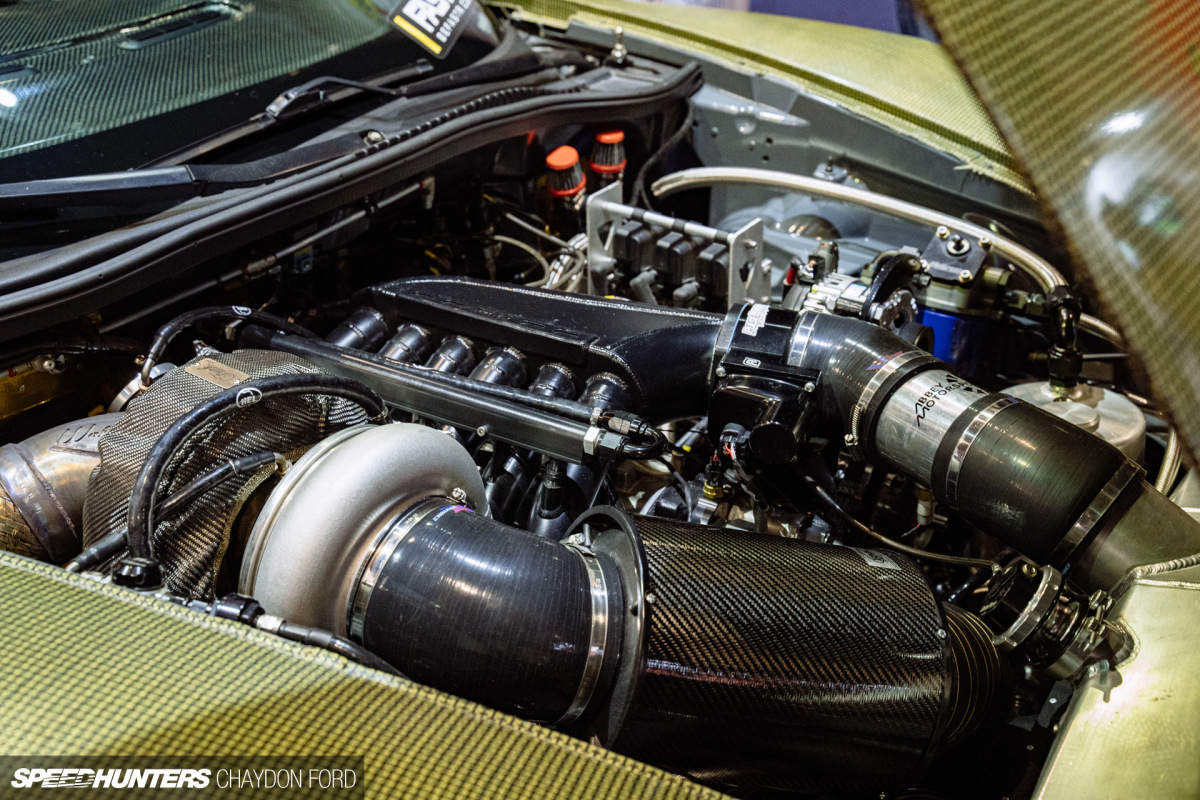 The engine is a semi-billet, bridge-ported three-rotor 20B, force fed by a Garrett G42-1450 turbocharger and lubricated by a dry sump system. The intake and exhaust are made by Walton Motorsport and all fittings throughout the car are HEL AN with braided lines where possible.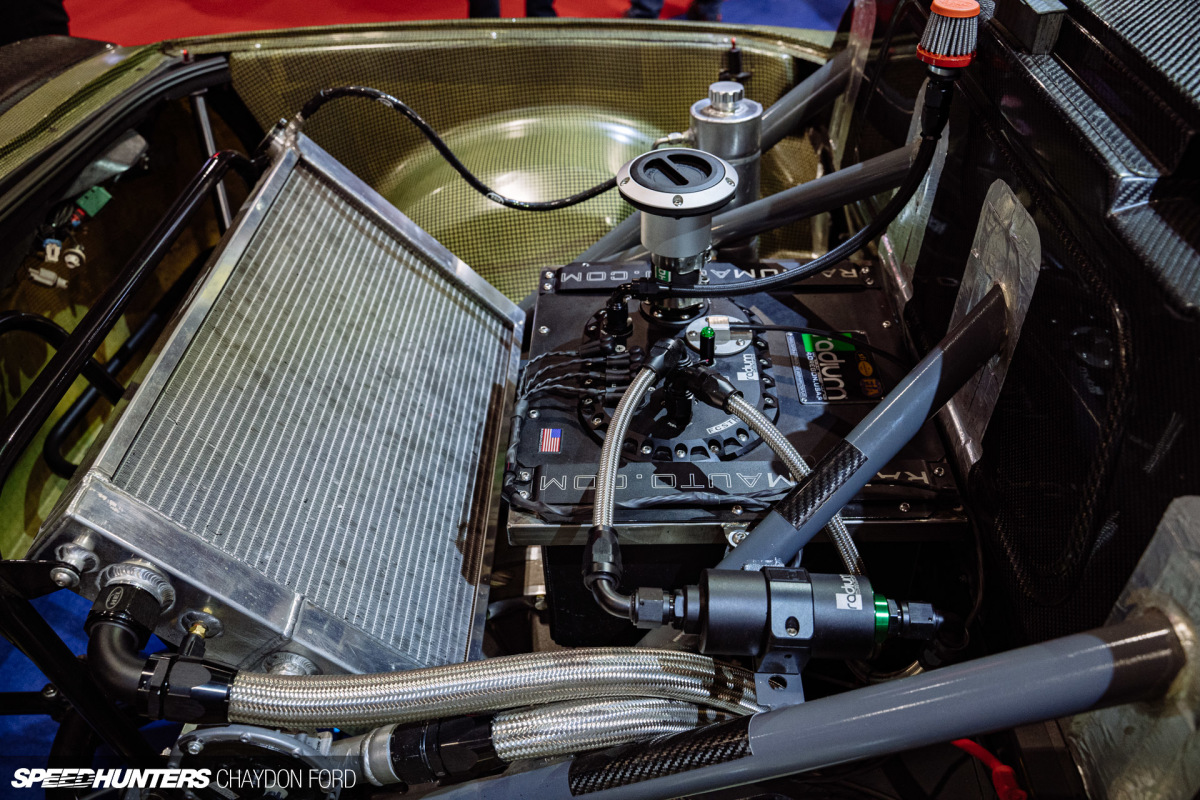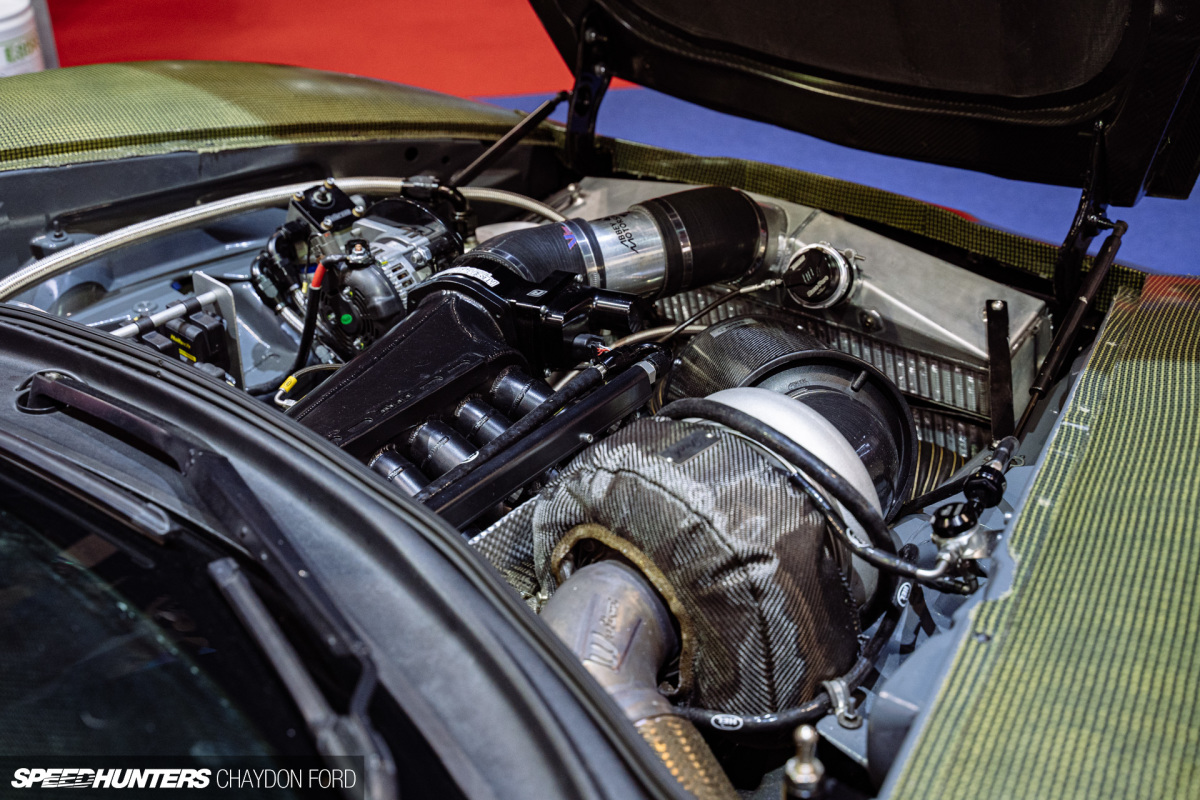 Rotaries are notoriously thirsty engines, and a 20B with a huge turbo is definitely no exception. Twin 1,500cc injectors per rotor are fed Sunoco E85R by four Walbro 450lph fuel pumps – three in the swirl pot and a fourth feeding it inside the Radium fuel cell (which shares space with the large rear-mounted radiator).
All this amounts to 800 horsepower on low boost, with a potential for well over 1,000 horsepower on high boost once the car has run a few more events.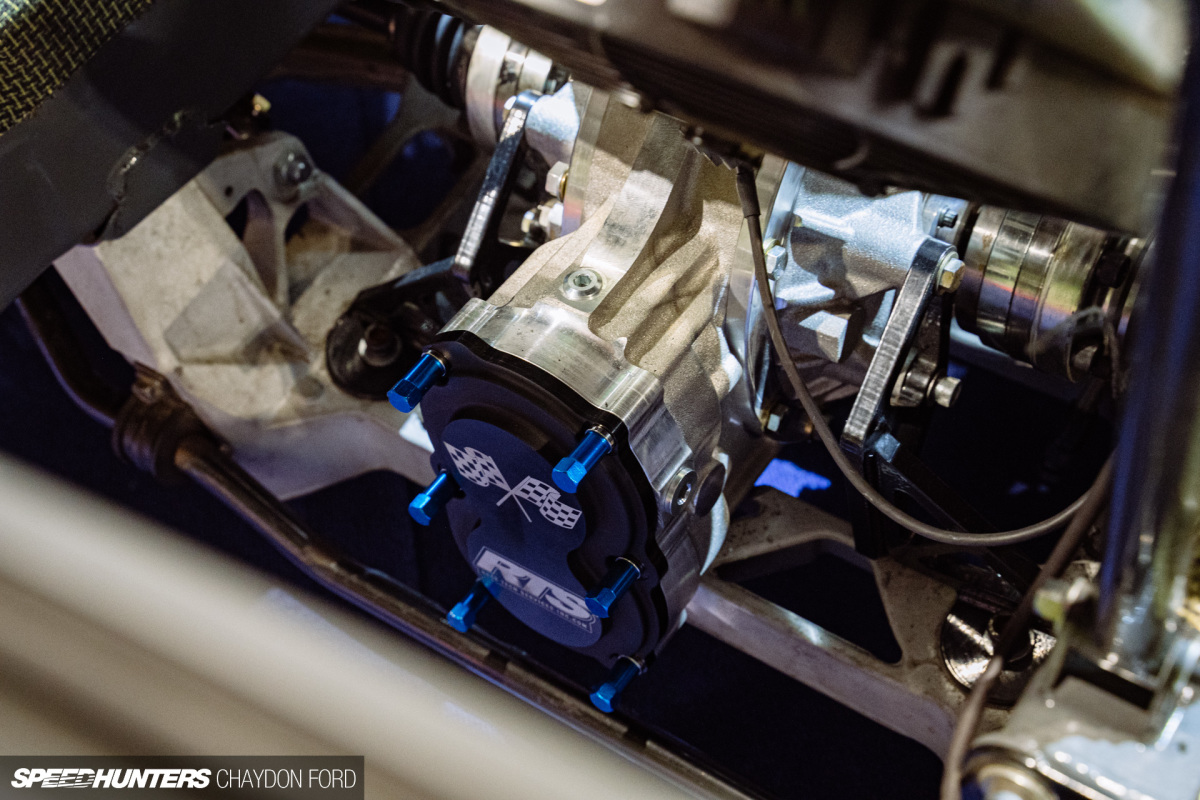 The rest of the drivetrain is no less impressive. A Quaife 69G 6-speed sequential gearbox sends power through a Direct Clutch Services dual-plate clutch to the Winters Performance quick-change rear end, allowing for easy differential ratio adjustments depending on the track.
Further adding to the Japanese influence are Blitz 03 wheels. These wheels have become super-sought-after in recent times, with asking prices into the many thousands of dollars now. These have been rebuilt to perfectly fit the arches, running Zestino tyres in 235/35R18 front and 265/35R18 rear.
The rest of the handling package comprises of BC Racing coilovers with FDF Mega Mantis steering components for the extra angle drifting requires.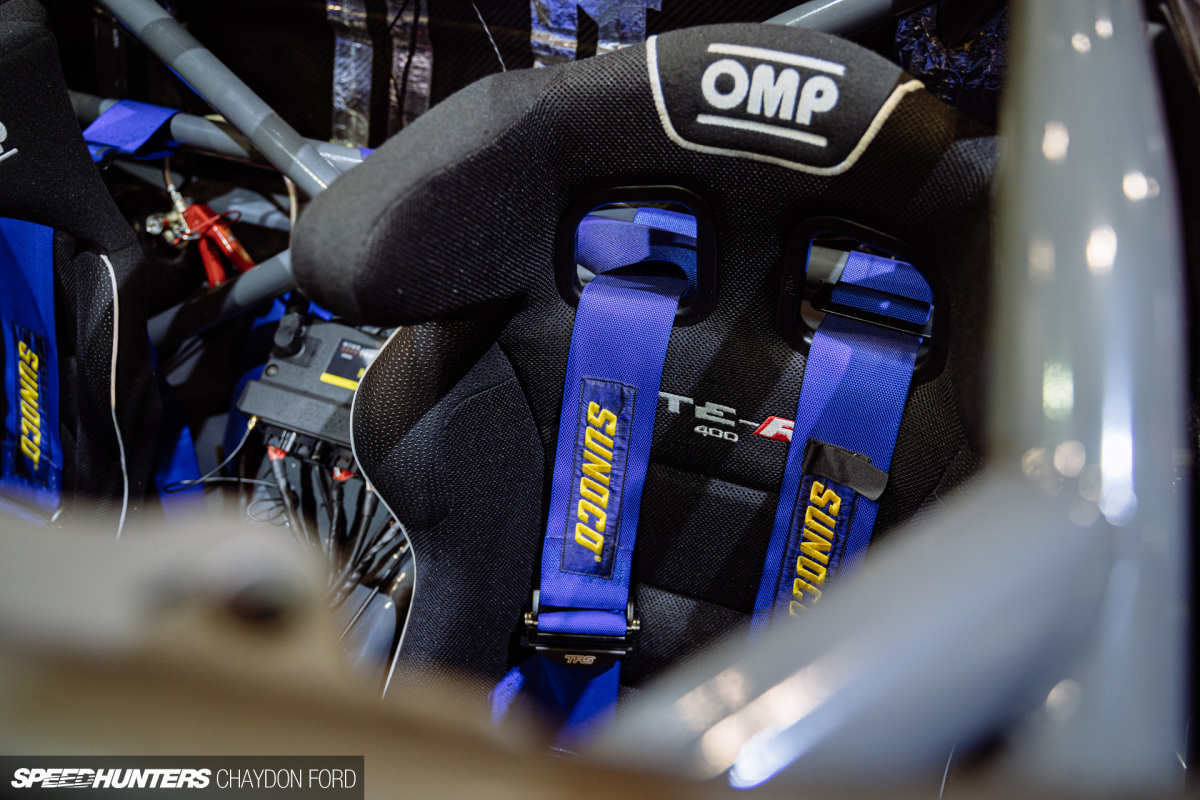 Inside, very little from the C6 road car remains. A comprehensive cage fabricated by Axel's friend Robert Hare at Colehill Customs encapsulates the cabin, with OMP seats and YES harnesses securing the driver and passenger.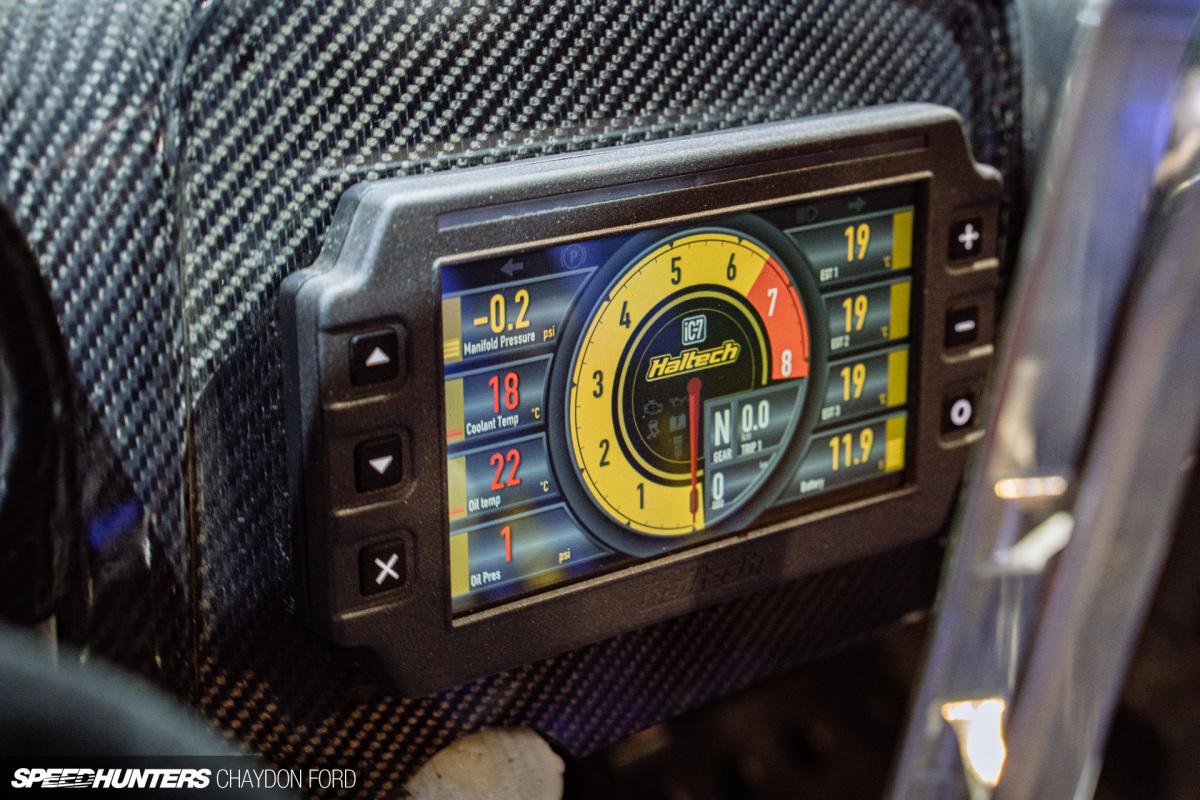 The electronics package is covered by a Haltech dash, Nexus R5 ECU/PDM and CAN dash panel.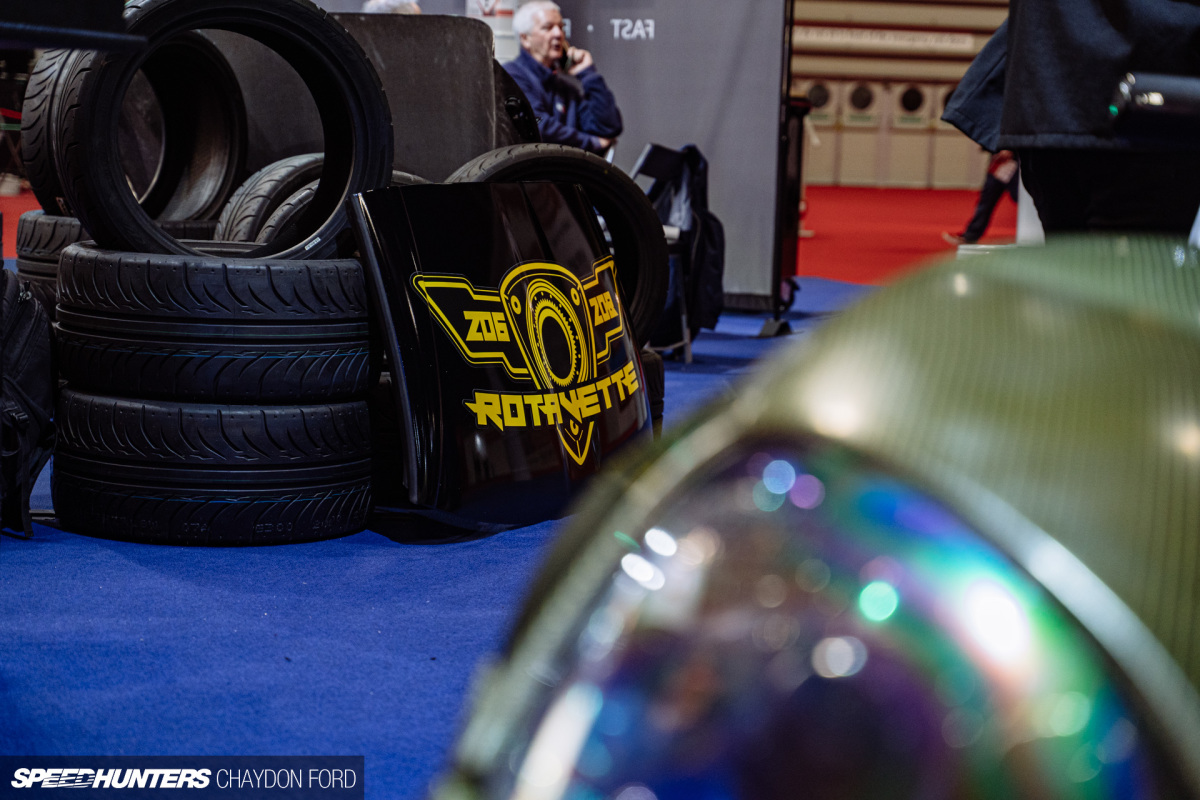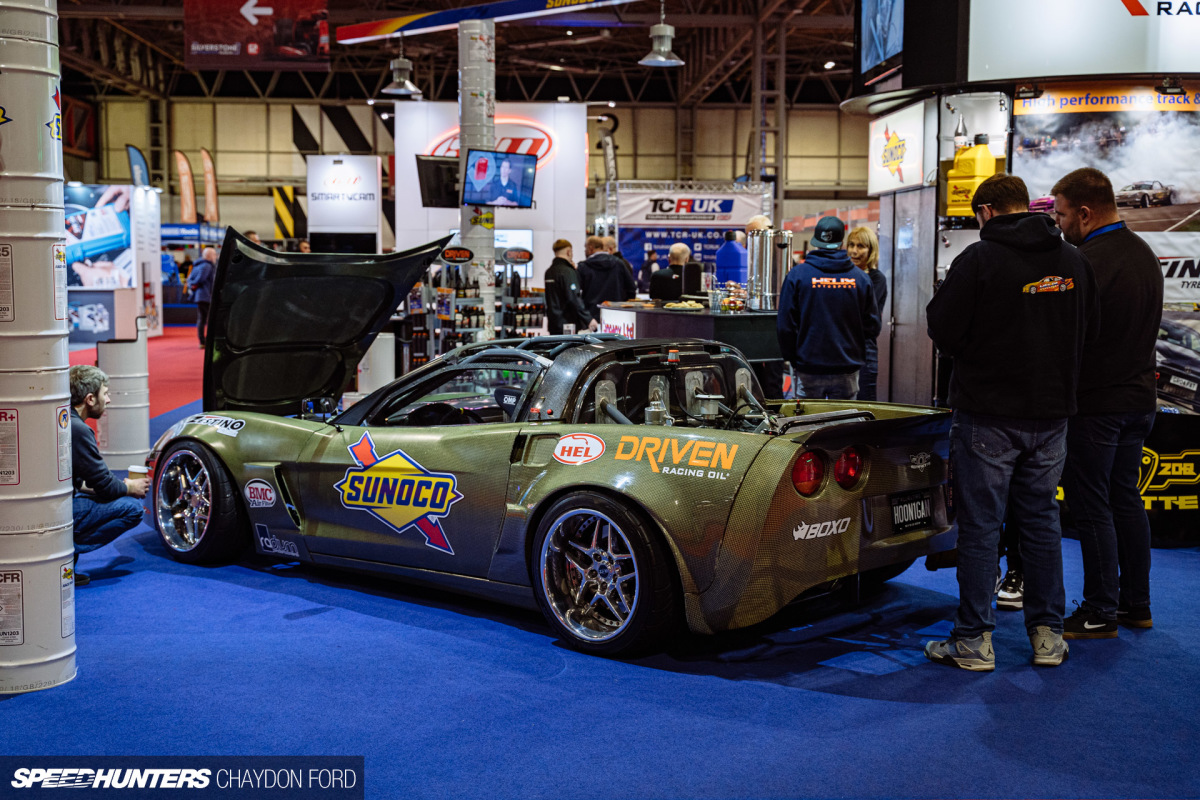 Axel and his two friends George and Rob might have taken the road less travelled with this build, but they've created something unique that not only looks good, it has the performance to back it up. For a fresh build car to run without major issues speaks volumes to the methodical planning and execution employed.
Going full circle back to my original statement of having to be something special to stand out, if this doesn't meet the criteria, I'm not sure what would.
Chaydon Ford
Instagram: chaycore