The Safari had clocked 1.5 odd lakh km by now and was nearing the 15-year mark, but yet there were no doubt as to our vehicle of choice and/or the mode of transportation.
BHPian darklord recently shared this with other enthusiasts.
Ever since I became a member of Team-BHP, Travelogues was (and is) my favorite subforum. One of the places that hooked me most was Kutch and ipso facto, Gujarat. Come 2012, my sister got married and her sister-in-law who is settled in Navsari kept inviting us to visit Gujarat. We had a humble Santro Xing at that time, and it was not an inviting idea to do a Gujarat road trip from Trivandrum in it. We did think about doing a train/plane trip, but it did not sound appealing enough for us.
One travelogue that influenced me the most was SDP's Gujarat travelogue
There were several others of course before and after these that kept the desire burning.
In 2019, we purchased a used Tata Safari Dicor 2.2 that had 1.2 L km on the odo. Then COVID stuck and we realized that we had kept our travel desires on the back burner for a long time. We did multiple small trips after COVID waves had eased. A couple of months ago, we felt the stars had aligned themselves to allow us to put in motion the long pending Gujarat road trip.
The Safari had clocked 1.5 odd lakh km by now and was nearing the 15-year mark, but yet there were no doubt as to our vehicle of choice and/or the mode of transportation. There were some things to attend to, like a front suspension overhaul and changing a couple of tires and some other bits and pieces. We decided to attend to those first because trip or no trip, those needed attention.
At an FNG in Attingal:
After taking care of most of the issues, next stop was the tire store. All 5 of the Safari's tires were Bridgestone Dueler H/T and two of them were new and two needed to be changed, so I decided to stick to Bridgestone itself, came at 9100 apiece. Got the alignment fixed as well after the suspension overhaul.
Just to be on the safe side, even though we still had a month left, we renewed our tax payment for 5 more years. Insurance and PUC were current and valid for months to come.
With the vehicle and paperwork in order, we set about planning our trip. We are not big on planning and we had many variables to tackle before the onset of the trip anyway, but we made a rough list of places to visit. In retrospect, we spent more time driving than visiting and turned out to be a hectic trip, though as travelers, this was a plus in our book. We ended up not booking any hotels in advance, except one. But, as events unfolded, this decision worked for us.
I love to drive, my entire family loves traveling in the car I drive, and so we had no issues on that front. My dad will travel to Bangalore a few days before the commencement of our trip and stay at my sister's place to attend to some things there. Me, my mom, wife, and toddler will drive to Bangalore, pick my dad up and drive till Navsari. My sister, her kid, and her toddler will fly to Surat a day before we reach and stay at her SIL's place in Navsari. From Navsari onwards, we will travel together.
In between, the FNG had delayed return of the car, which ultimately cost us 2 precious days in a 12-day trip.
Also in the days leading up to the first day of the trip, reports of uncontrollable COVID spread in China began appearing regularly and consequently, GoI and state governments began sounding precautionary with the media lapping it all up. This made us anxious with respect to the travel plans, but in the end, our own assessment – another national lockdown is simply not on the table – won out.
The day before the trip, got the Safari a good water service and greasing:
I did not pack anything out of the ordinary for the Safari. The toolkit, 1 L engine oil, and 1 L coolant are a permanent fixture in the car.
With the plans made, which is to mostly ad lib it, we anxiously awaited the day.
Day 1:
Attingal to Bangalore via Thenmala-Rajapalayam-Madurai-Salem.
0 km to 672 km.
This was the easiest part as we have done this drive dozens of times. My night shift the previous day and loading of luggage meant a noon start time. Visited the local temples and sought blessings.
Start odo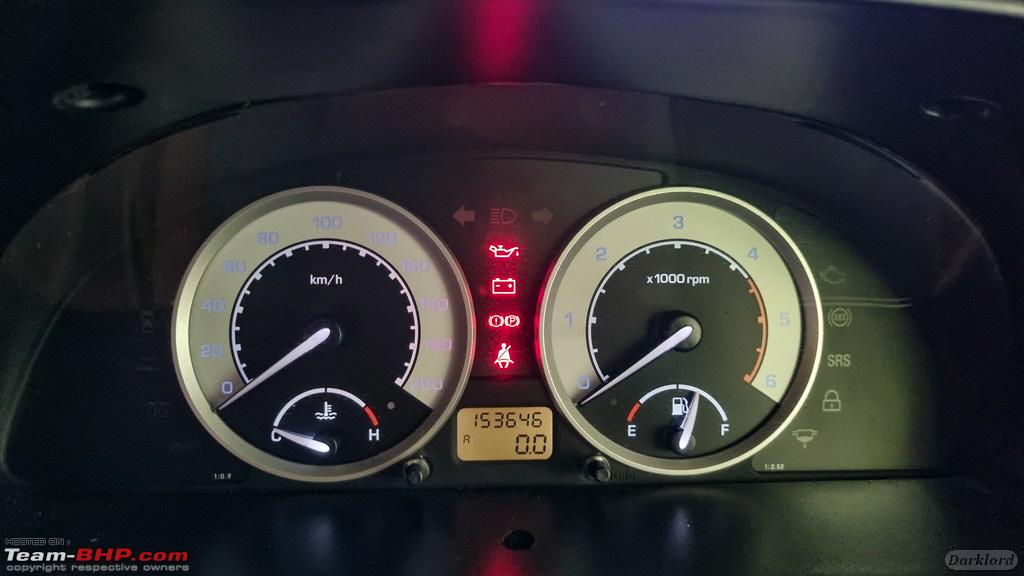 Filled diesel:
Approaching Thenmala:
Stopped for a tea break at Kottavasal:
Plains of Shengottah:
Since this was a familiar route, did not stop to take much pictures. Had dinner from Sivagiri: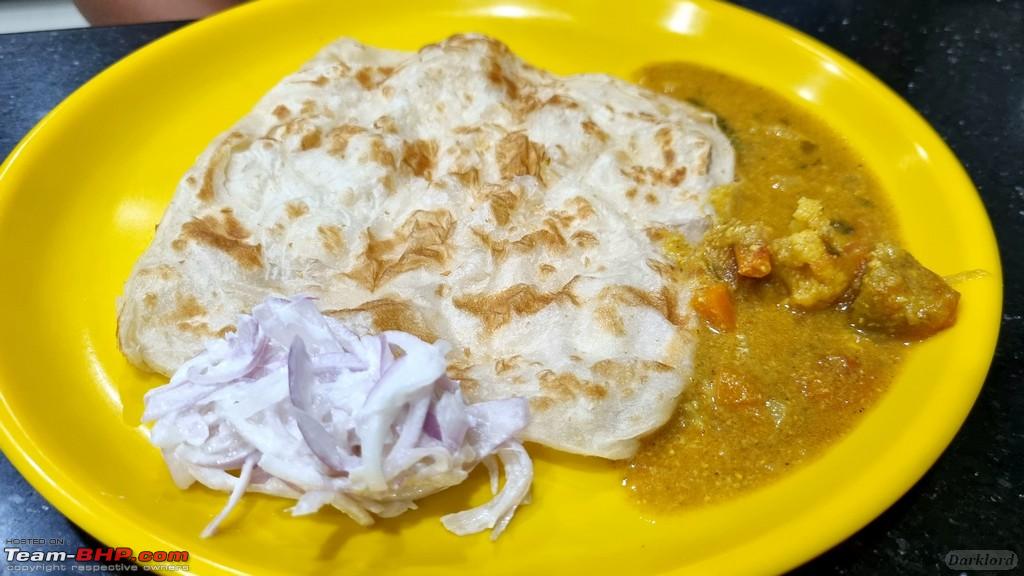 This restaurant was an accidental find, but has remained a favorite, good food, reasonable prices, and clean restrooms.
Stopped for tea after Rajapalayam:
Took a quick break near Dindigul for fuel:
Next took a break at Rasampalayam toll plaza: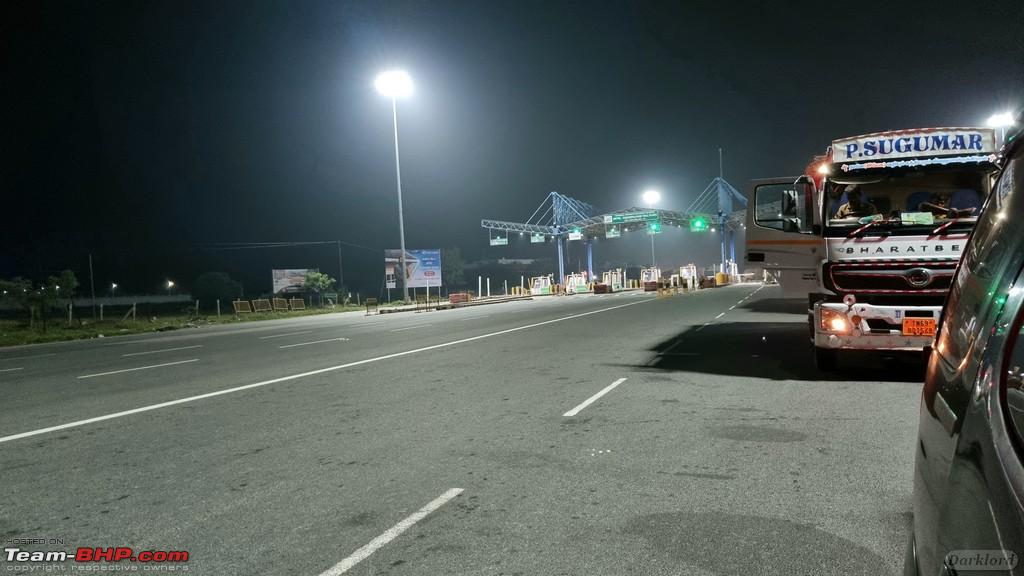 One more fuel break near Krishnagiri:
After an uneventful drive, we were home in Bangalore in the middle of the night.
The trip meter read 672 km.
Day 2:
Rest day at Bangalore.
We had initially planned to drive on, but after a late wake up, it was decided to take rest for the day, also to reset my biological clock.
Resting for the long road ahead:
A beautiful sunset:
Continue reading BHPian Darklord's travelogue for more insights and information.