Bandung JDM Fest
For me, 2023 has so far been an amazing time filled with modified cars.
Last month, I travelled to Japan to attend Tokyo Auto Salon and hit up a couple of other events, including the famous RWB New Year Party. I already miss Japan so much, but at the same time I've been looking forward to getting involved with the local-to-me Indonesian scene. The first major event on the calendar was the 2023 Bandung JDM Fest, hosted by my good friends at HPT Motorsport.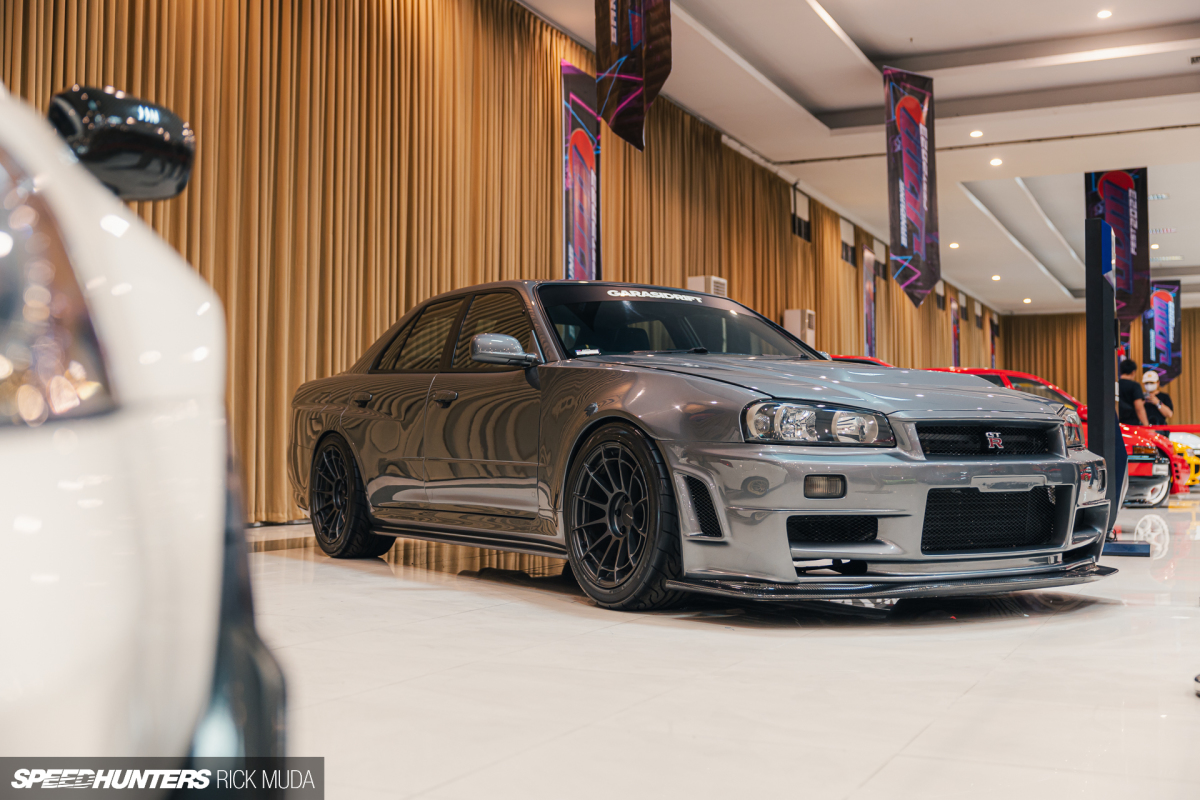 The event was held at the Bandung Convention Center in the West Java city of Bandung, and was split between indoor and outdoor sections. As it was raining when I arrived, I decided to check out the indoor aspect first, and was instantly greeted by a varied range of Japanese cars.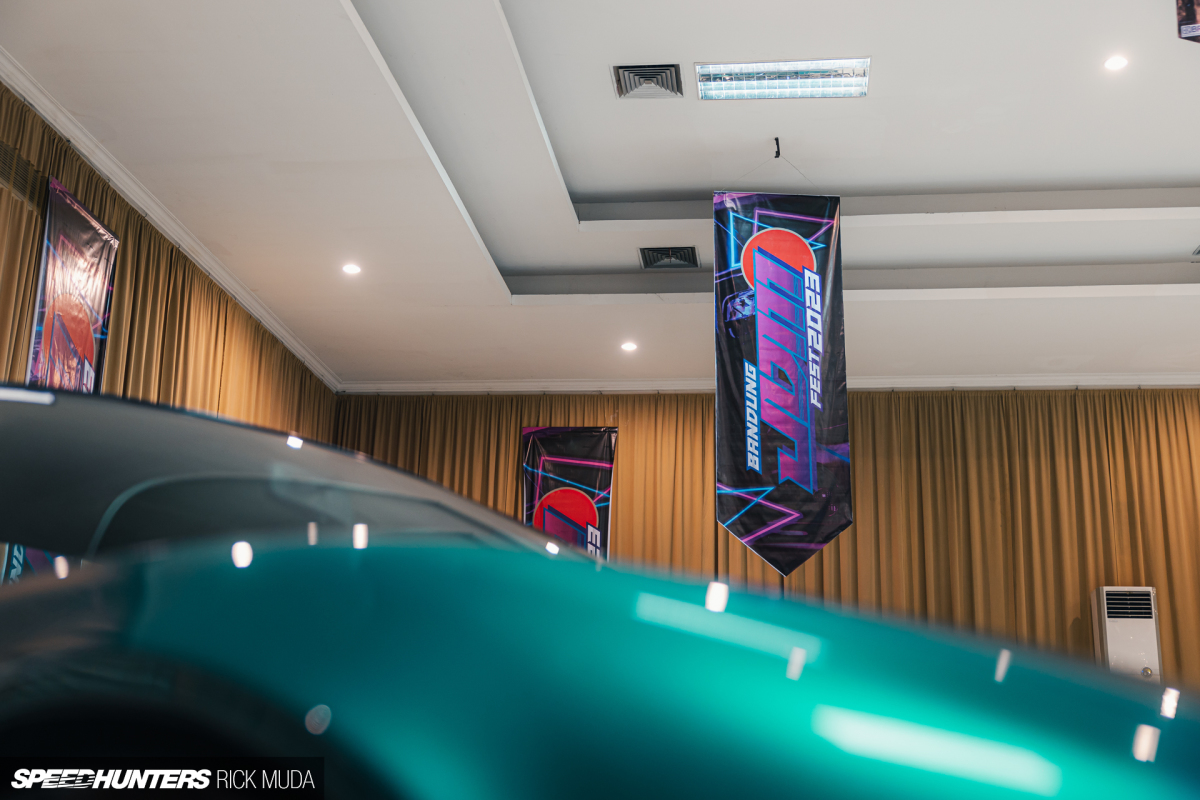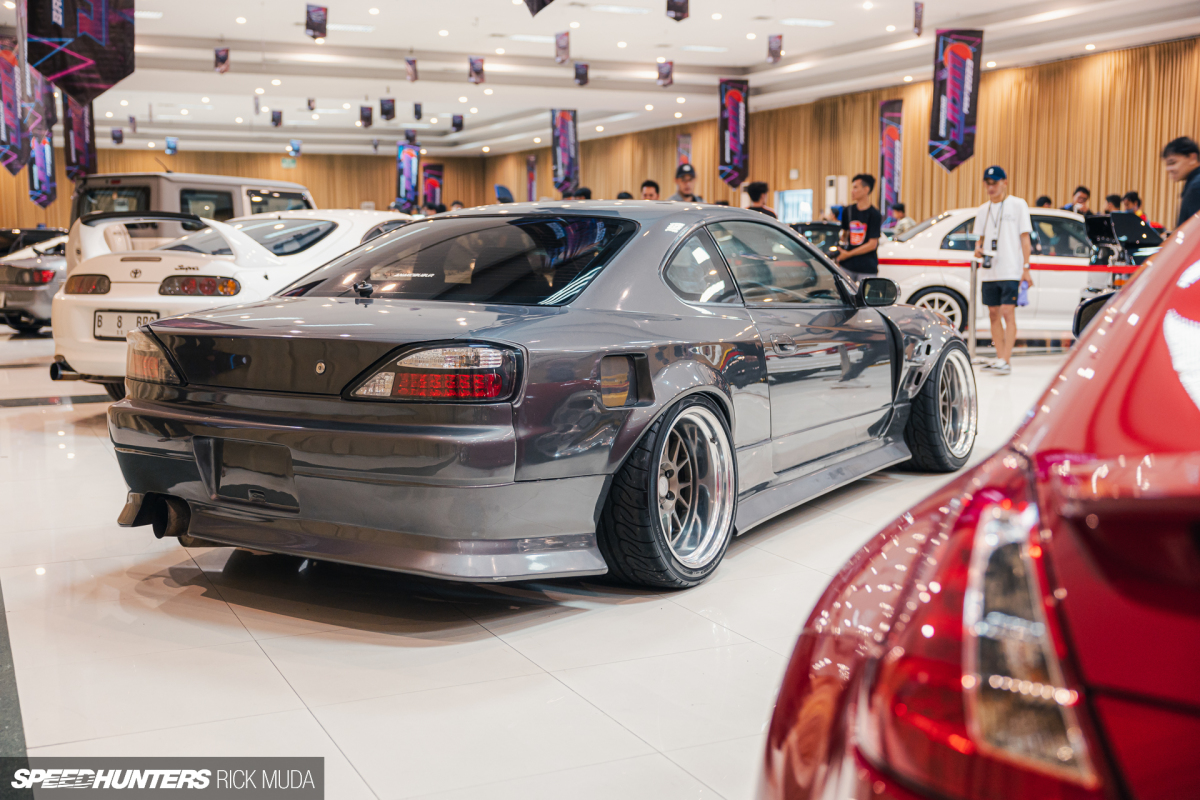 Indonesia has so many unique vehicles and interesting builds going on, many of which no one knows about until an event like this comes around.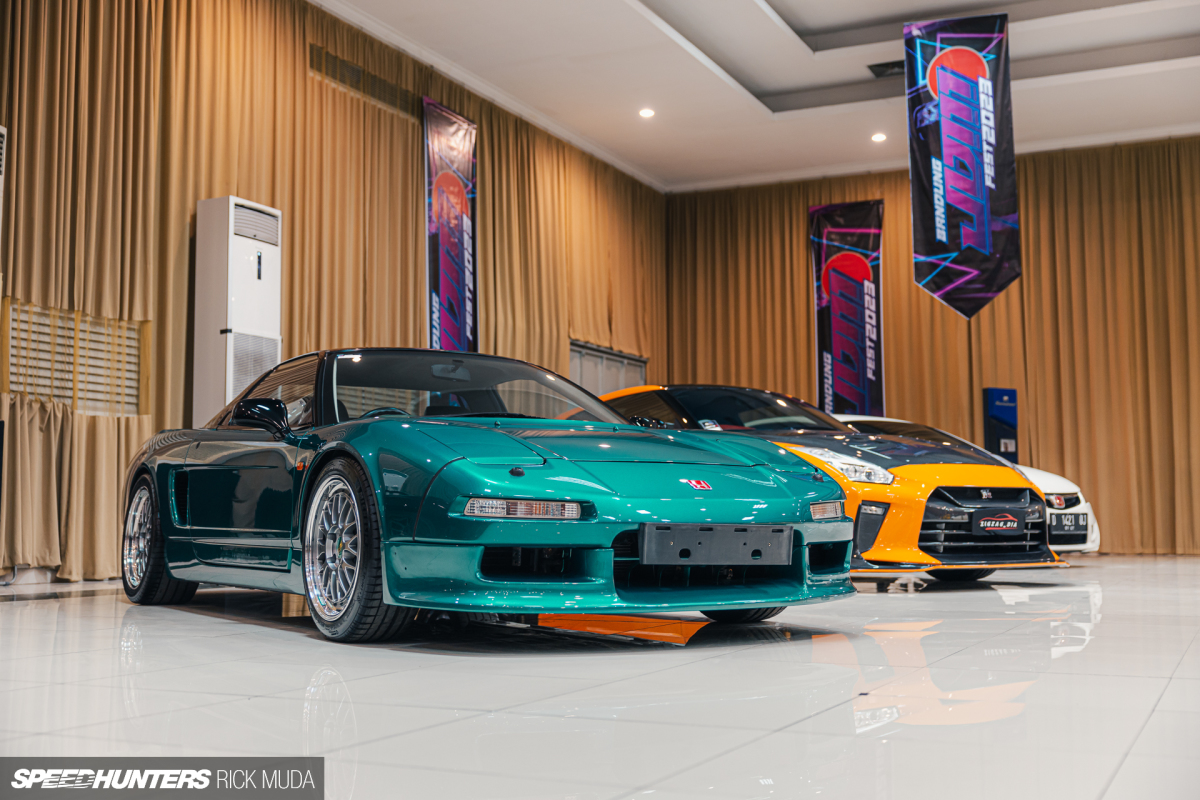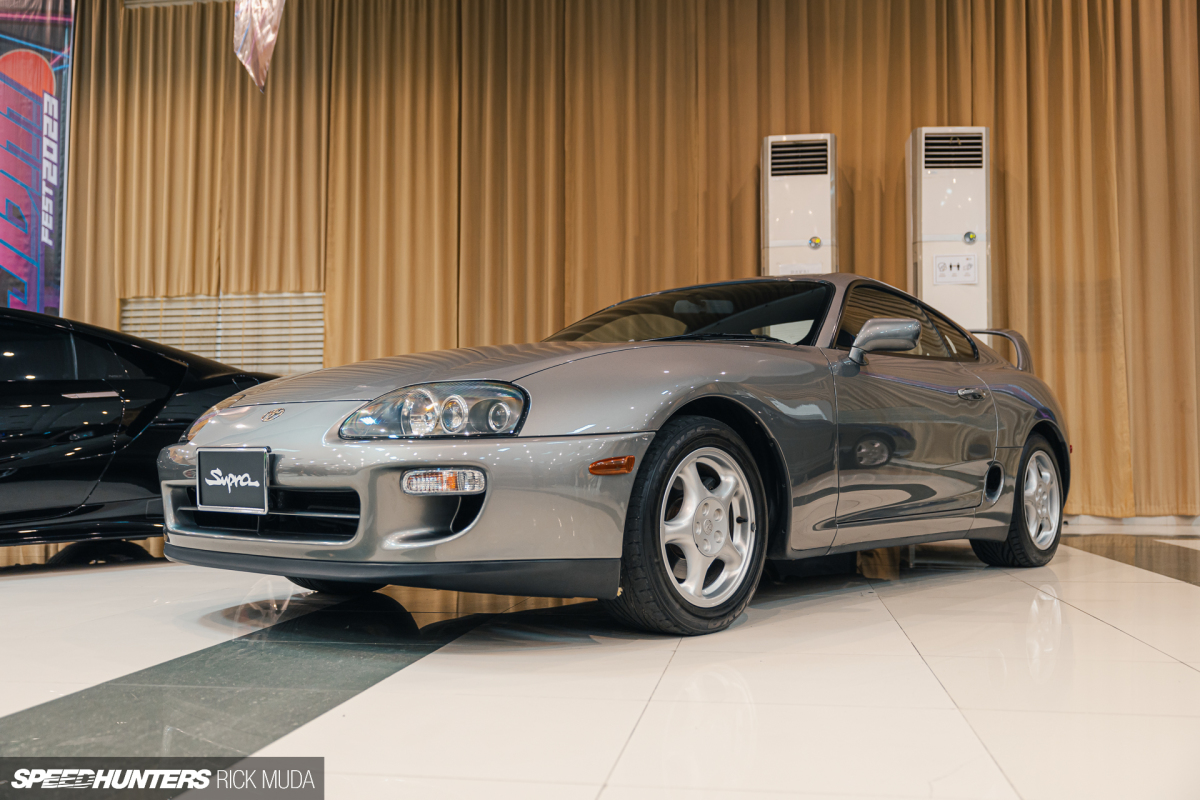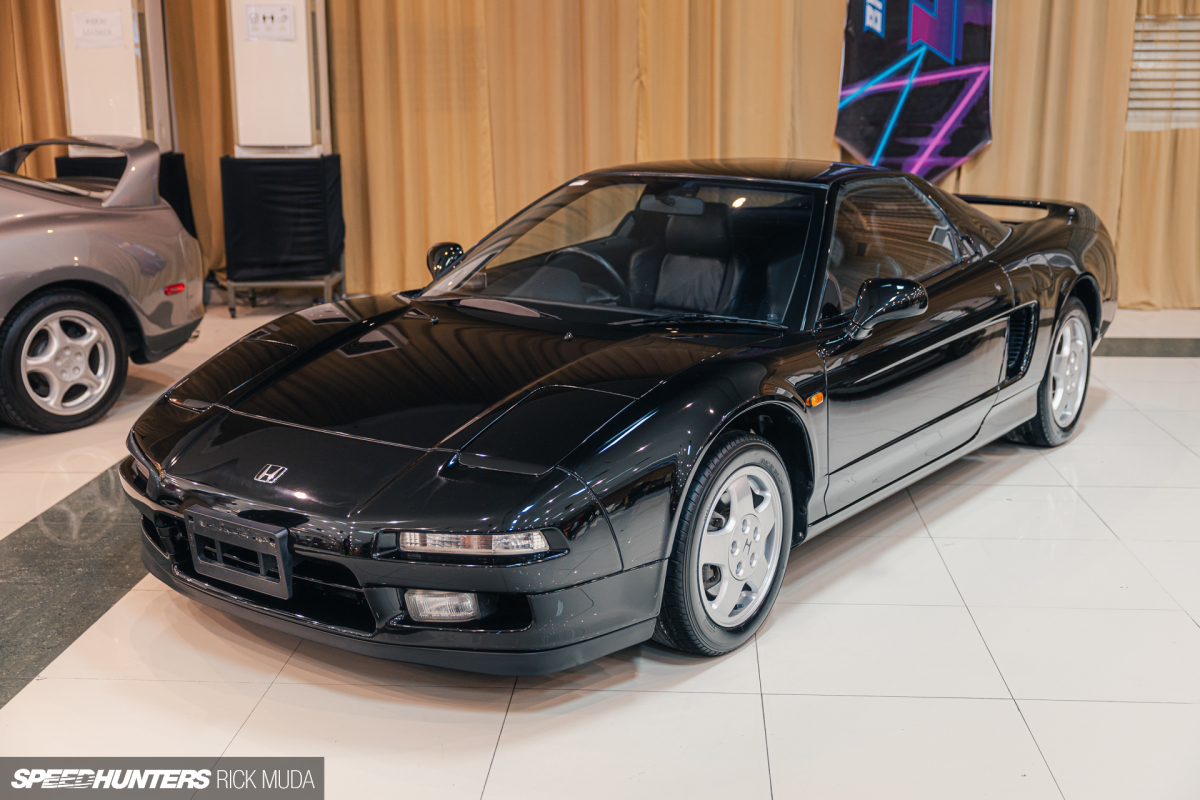 The Honda NSX is the dream car of many, but they're rarely seen in Indonesia. So being in the company of three examples in one place at one time was quite a sight. The black example is fully stock, and parked next to it was an all-original JZA80 Toyota Supra. How often do you see '90s-era Japanese performance icons presented like this?!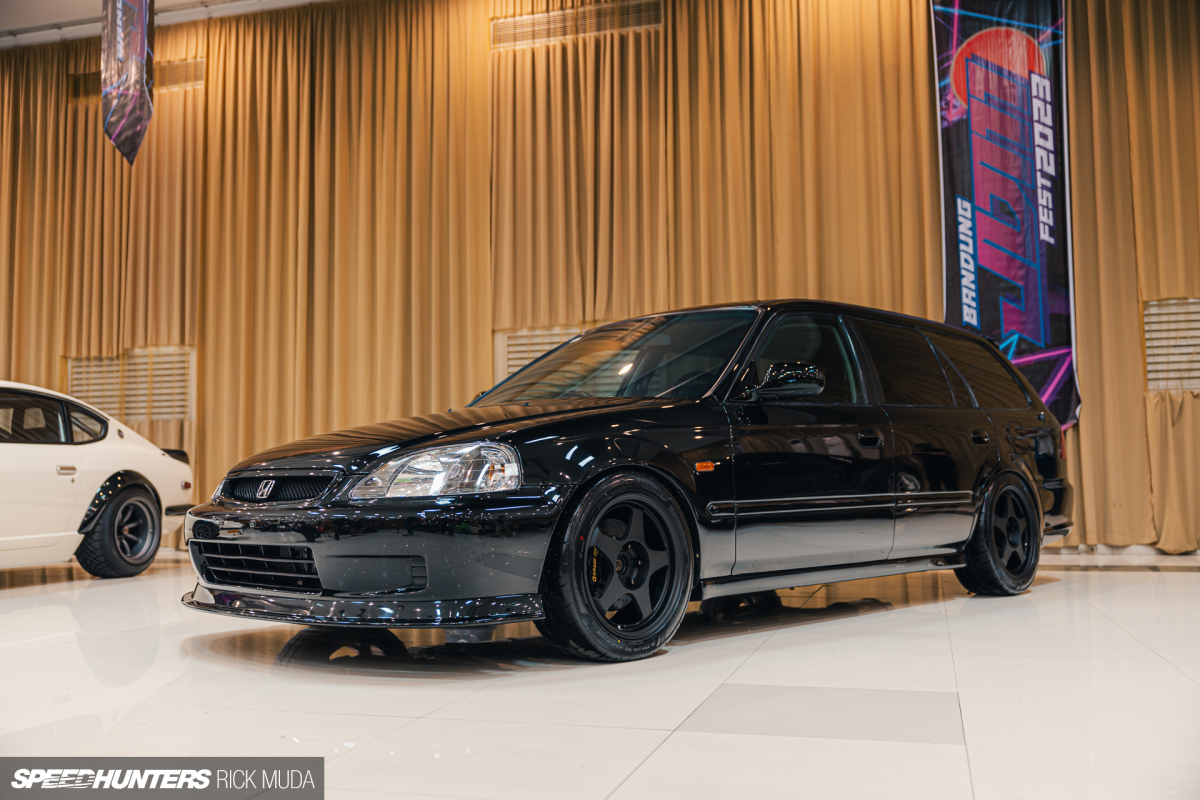 When I saw this build I did a double take and had to ask myself 'did Honda make a EK Civic station wagon?' The answer is no, but they did manufacture an Orthia wagon exclusively for the Japanese domestic market, and those cars can accept an EK Civic front end conversion. This particular Orthia not only features such a facelift, but also a DOHC VTEC B-series engine. I love wagons, so this was awesome to see.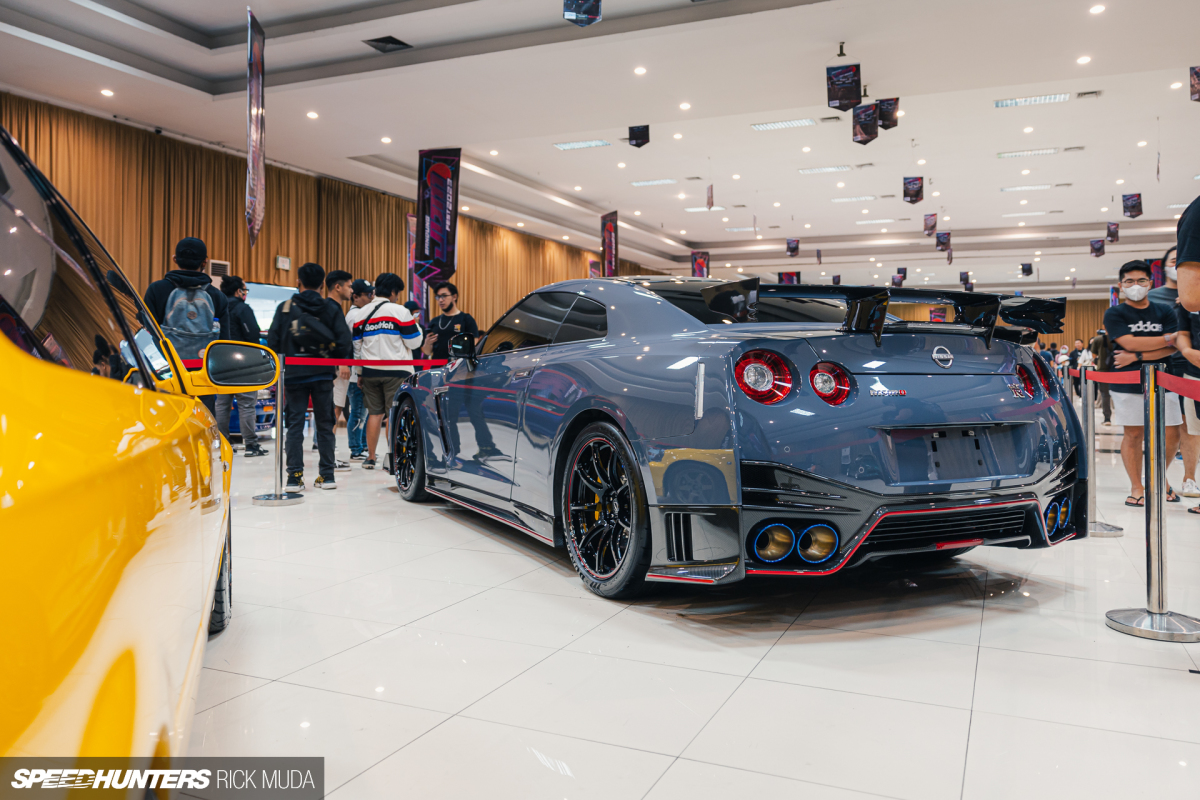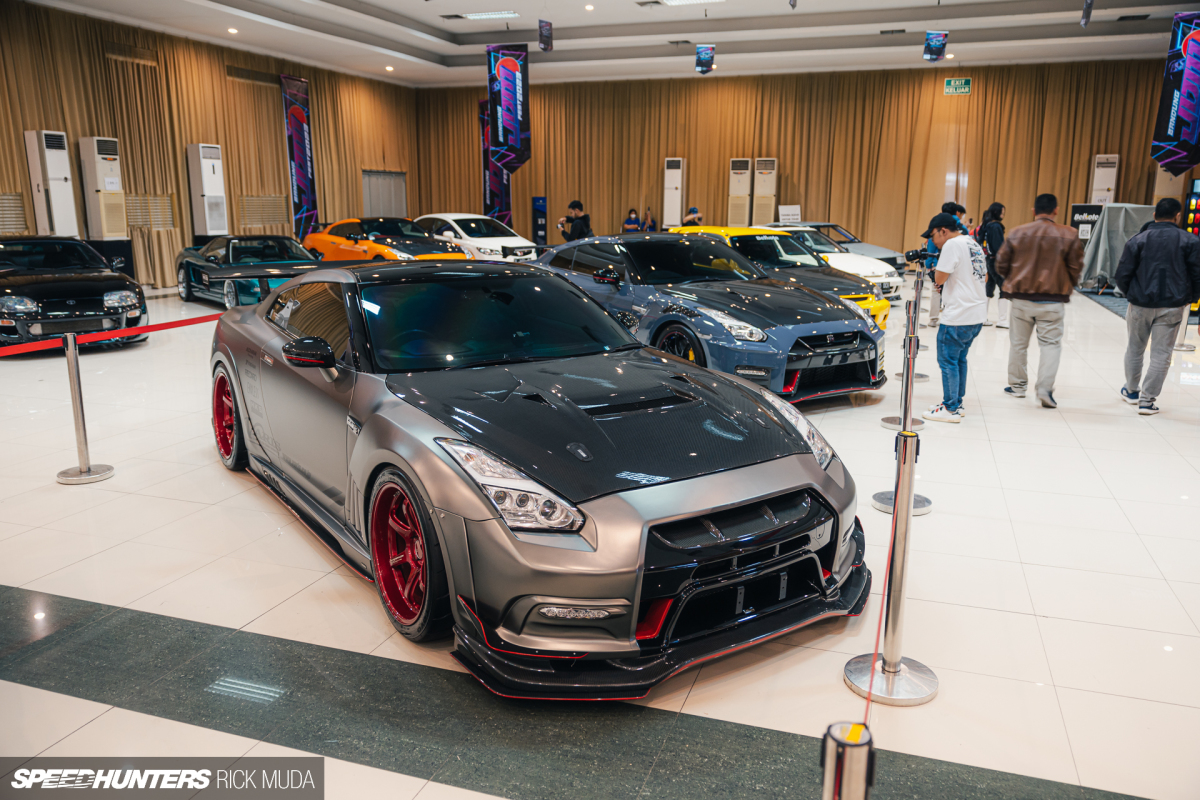 How about a 2022 Nismo GT-R parked up next to a HKS GT1000-turbo-kitted and Varis-wide-bodied 2008 Nissan GT-R? Pick your poison…
It's crazy to think that the R35 GT-R has been in production for such a long time, but in a way that's a good thing as so much aftermarket support has been built for the model over the last decade-plus.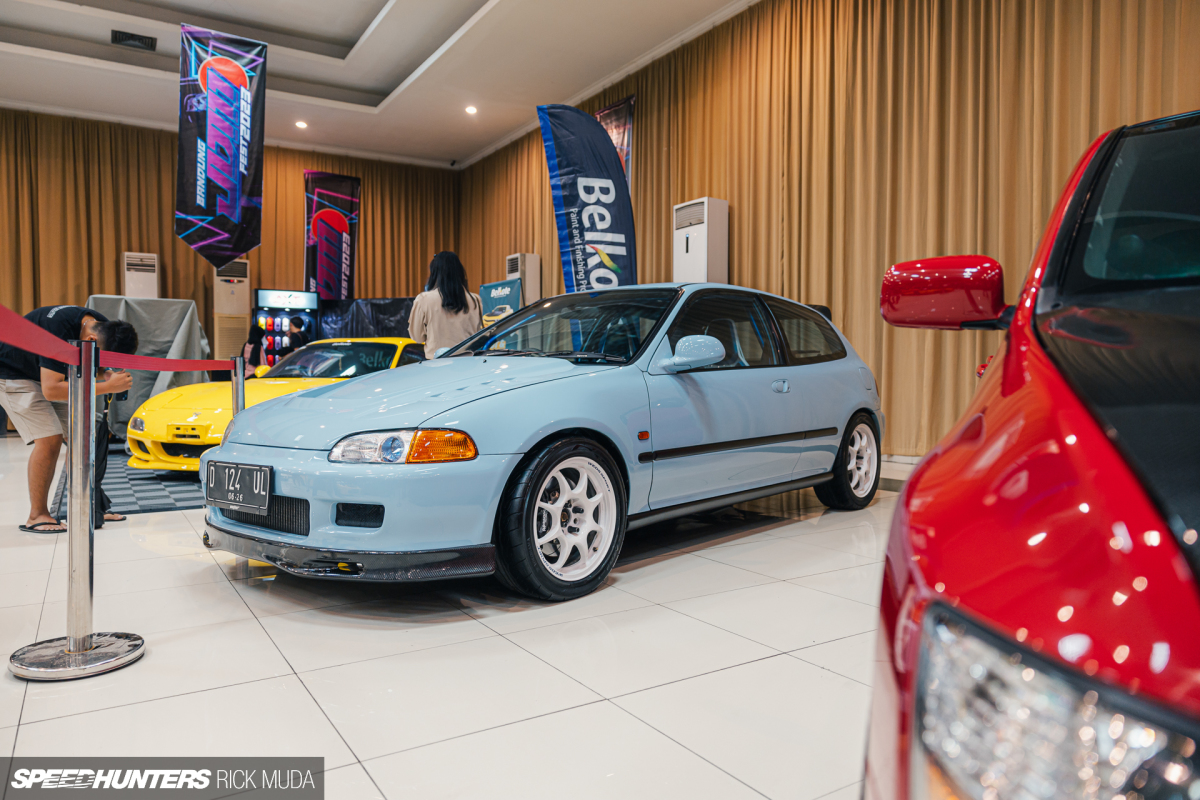 I couldn't pass by this Honda Civic Estilo without grabbing a few shots. Don't let the baby blue exterior fool you, this one's running an AWD conversion, K24 engine swap and a sequential gearbox.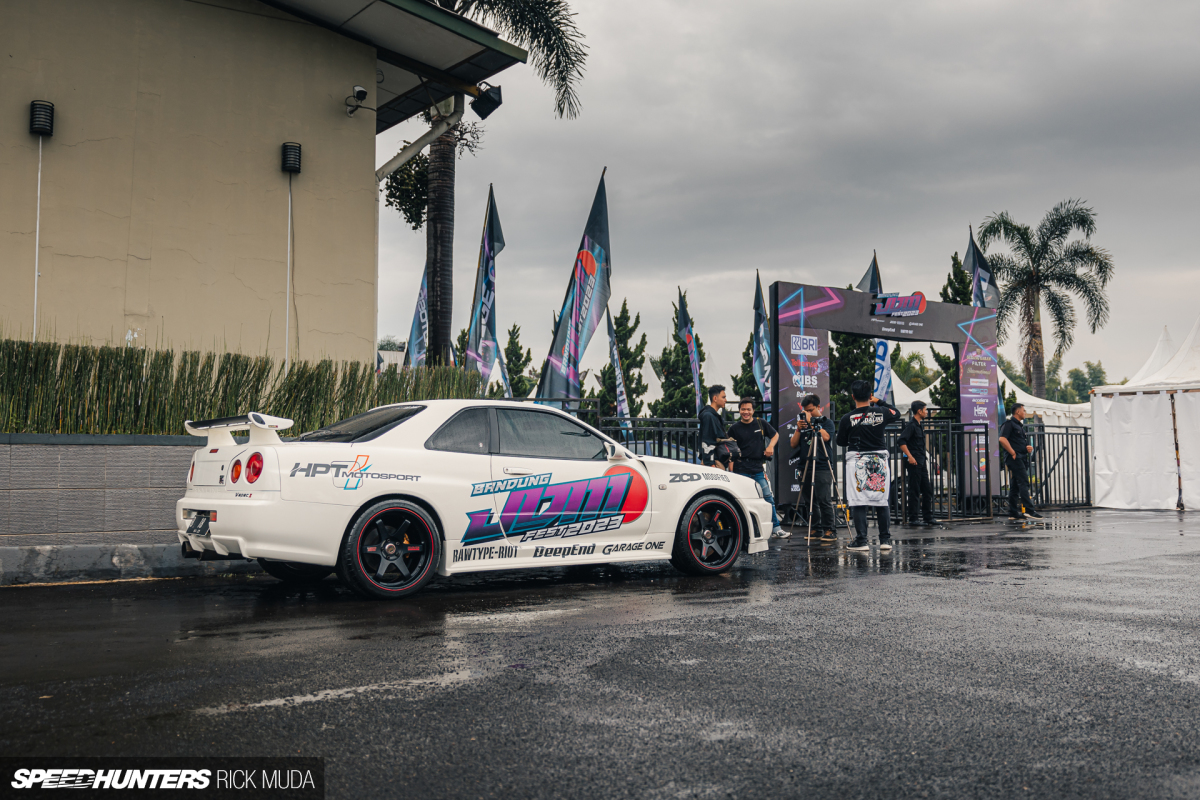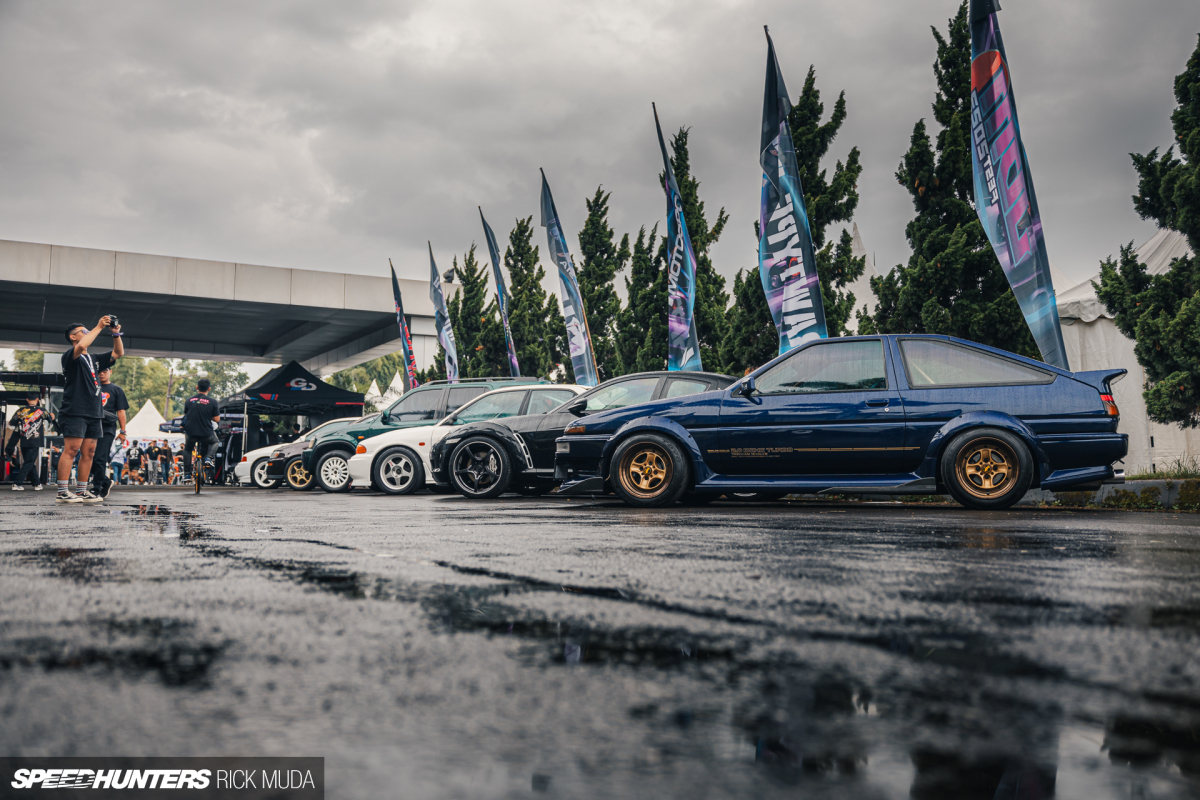 The rain didn't really stop, but I took my chances and headed outside at the venue for the other half of JDM Fest. As expected, there was plenty to see.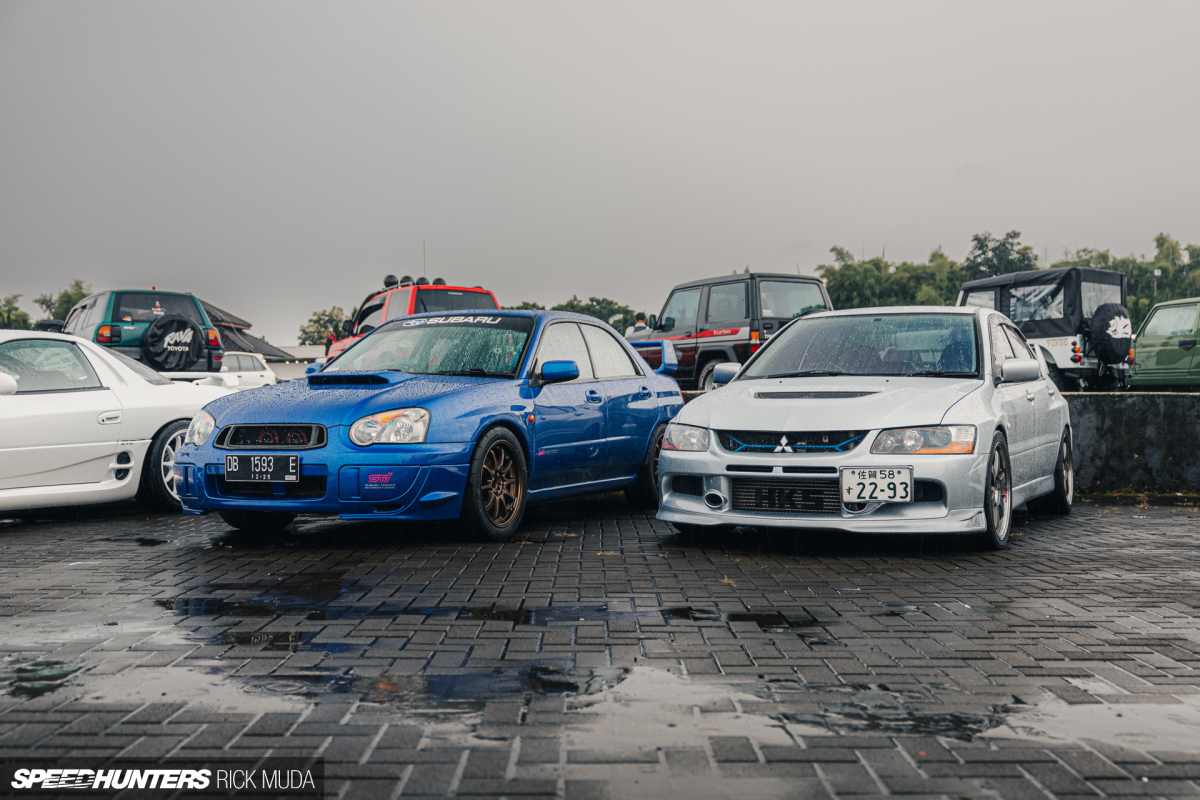 The Bandung modified car scene is known for its love of JDM models, and with that comes a lot of people running Subaru Impreza WRX STIs and Mitsubishi Lancer Evolutions. I even picked up my first car, a Subaru STI, in this city.
Speaking of STIs, this blue Bugeye had a ton of aftermarket parts fitted, plus a built engine with nitrous to boot. It won the 'Best Sedan' award, so I took the opportunity to grab a few shots after the event. Check those out in the massive gallery chapter at the end of the post.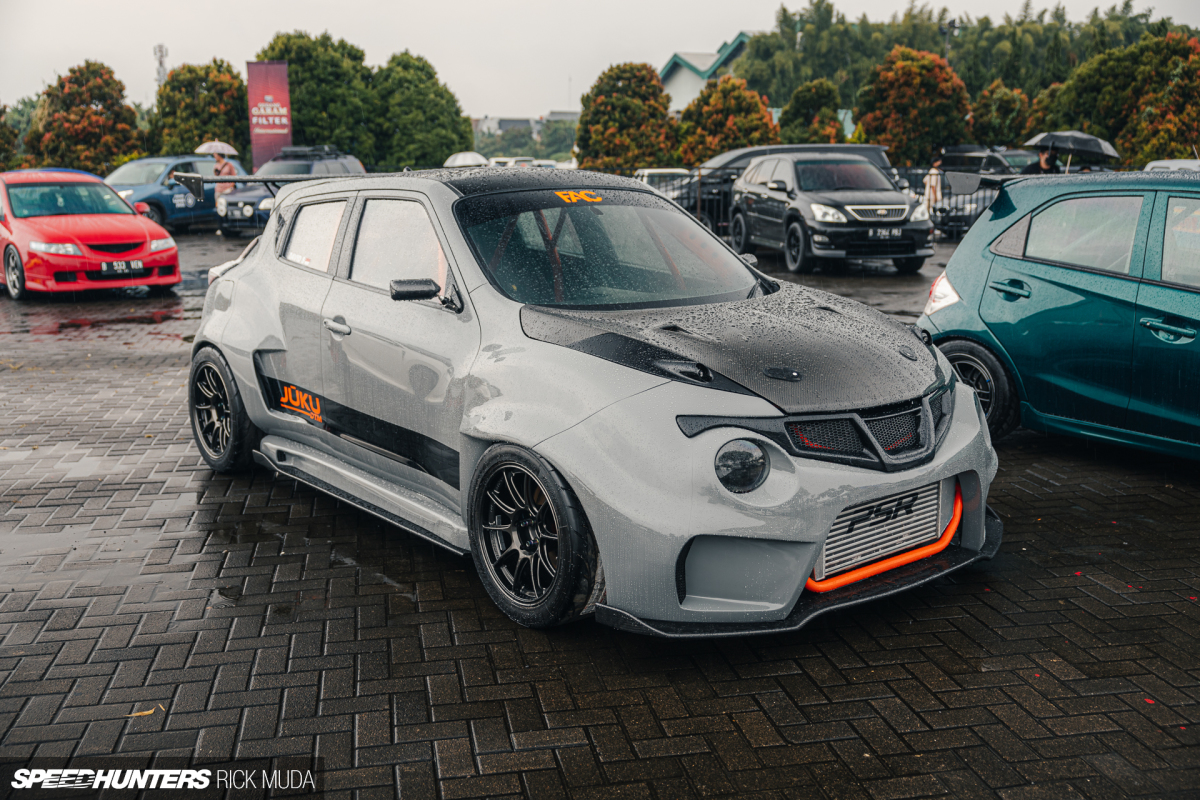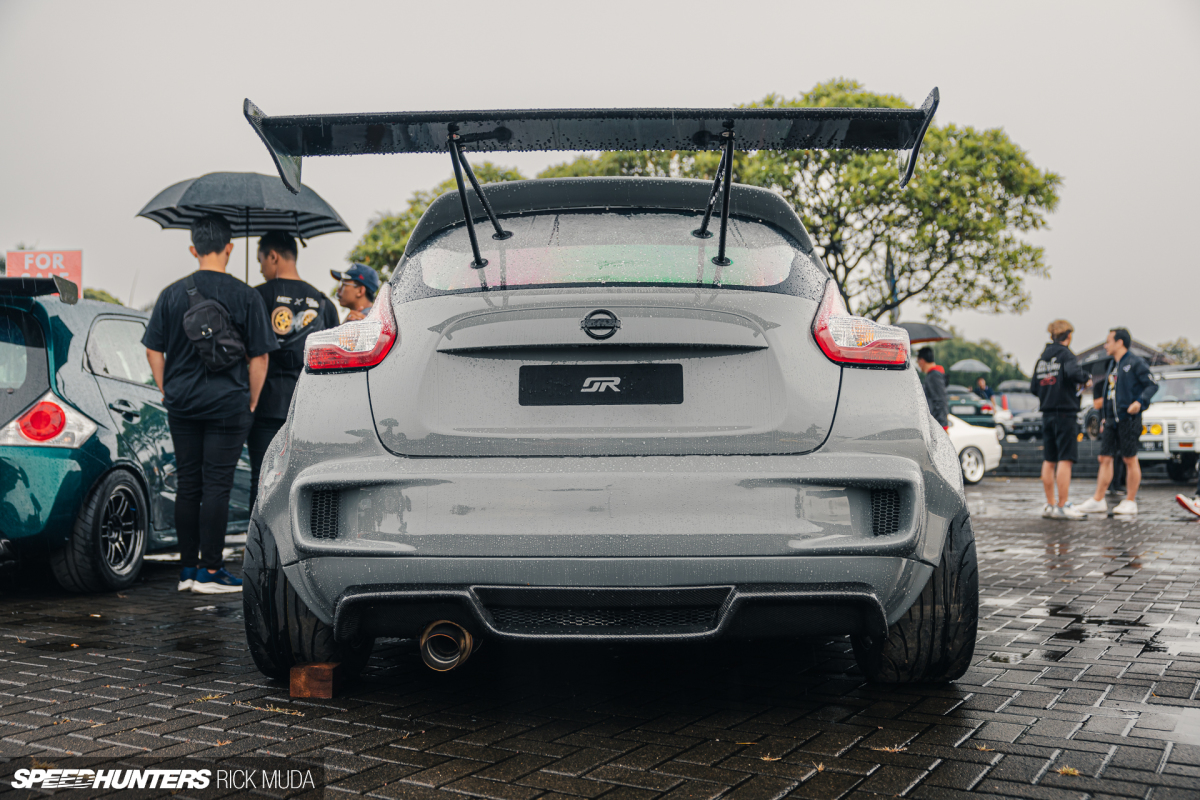 This Nissan Juke, with its DTM-style wide-body kit, full roll cage and serious-looking engine bay also piqued my interest. These things are a little odd in stock form let alone modified, but weird cars are very charming to me.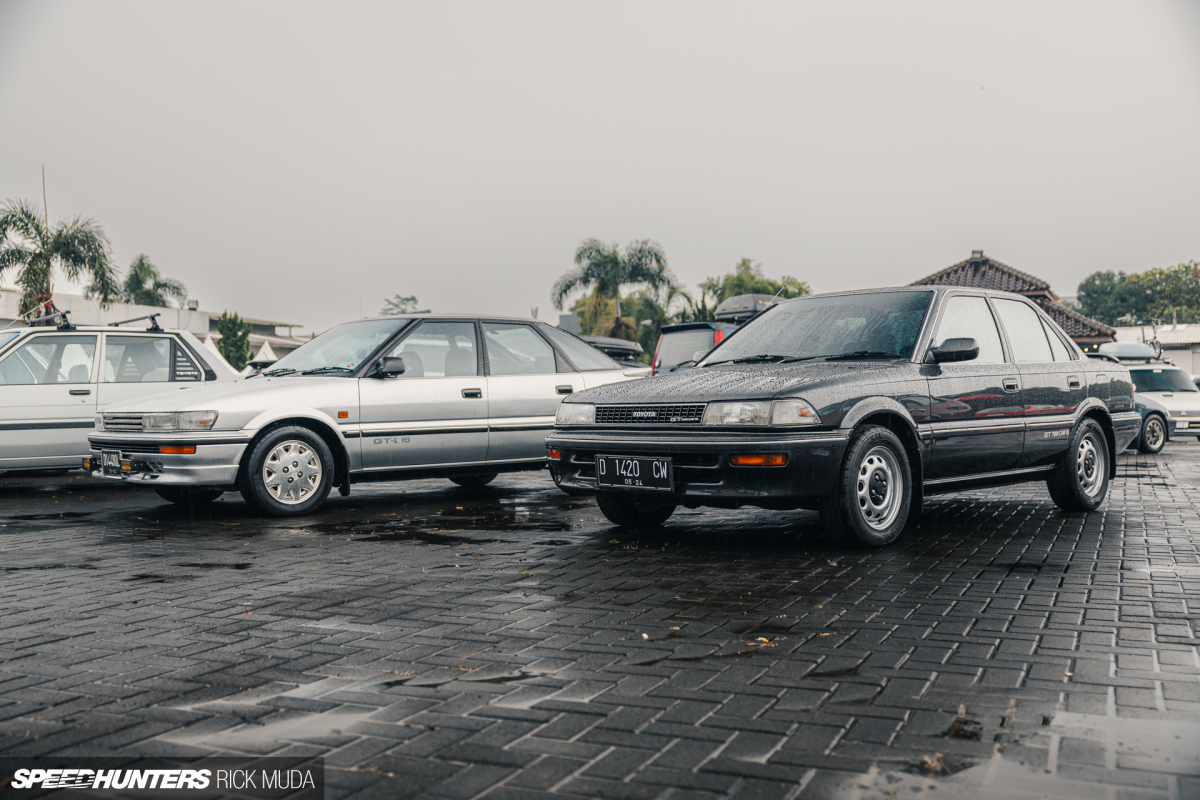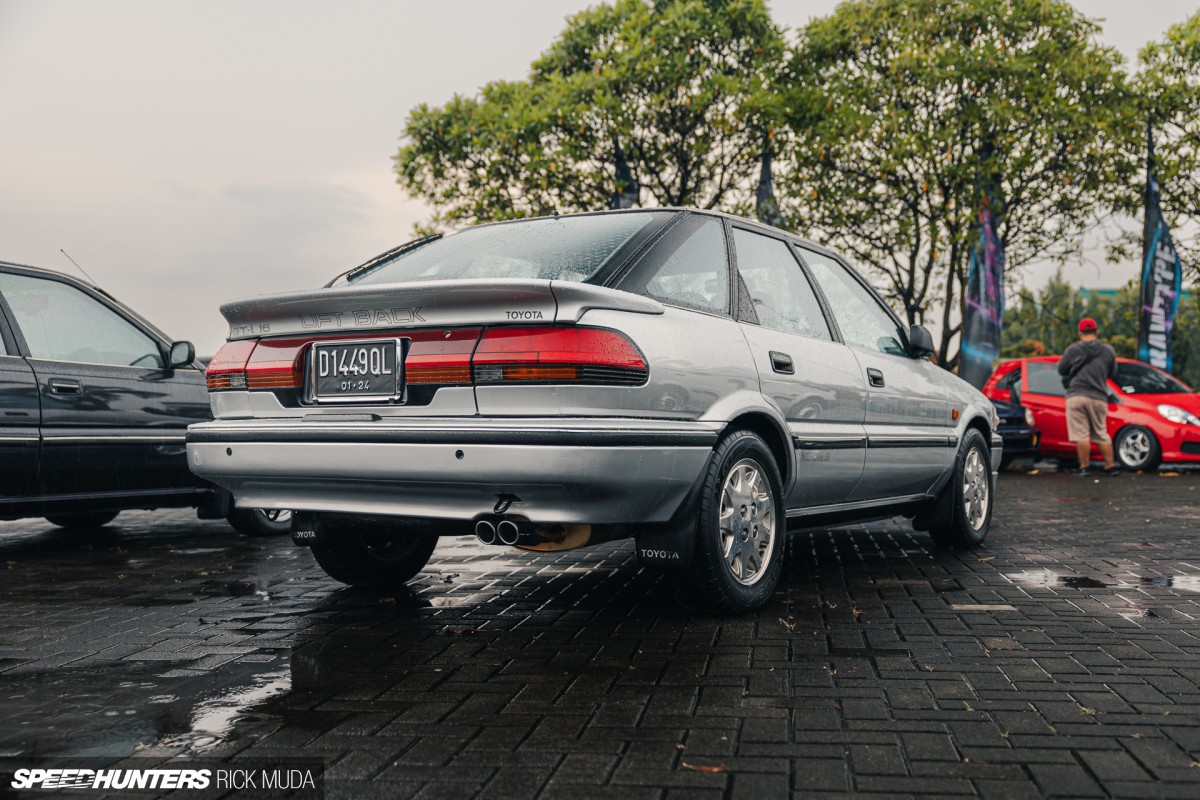 Learning about rare and unknown cars is quickly becoming one of my favorite things about the Indonesian  scene. It's made me become more aware of models that might not be appreciated by anyone other than those who own them, case-in-point this AWD Toyota Corolla GT-i 16 lift back from the late '80s/early '90s.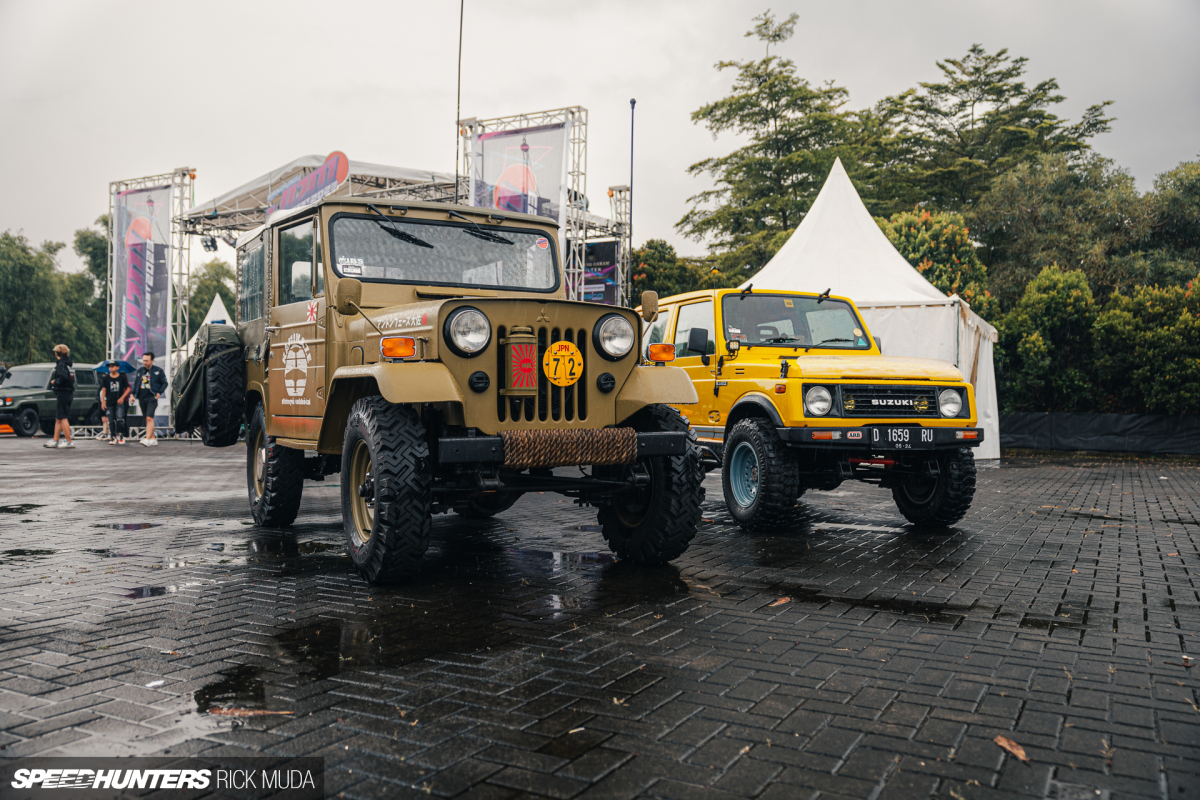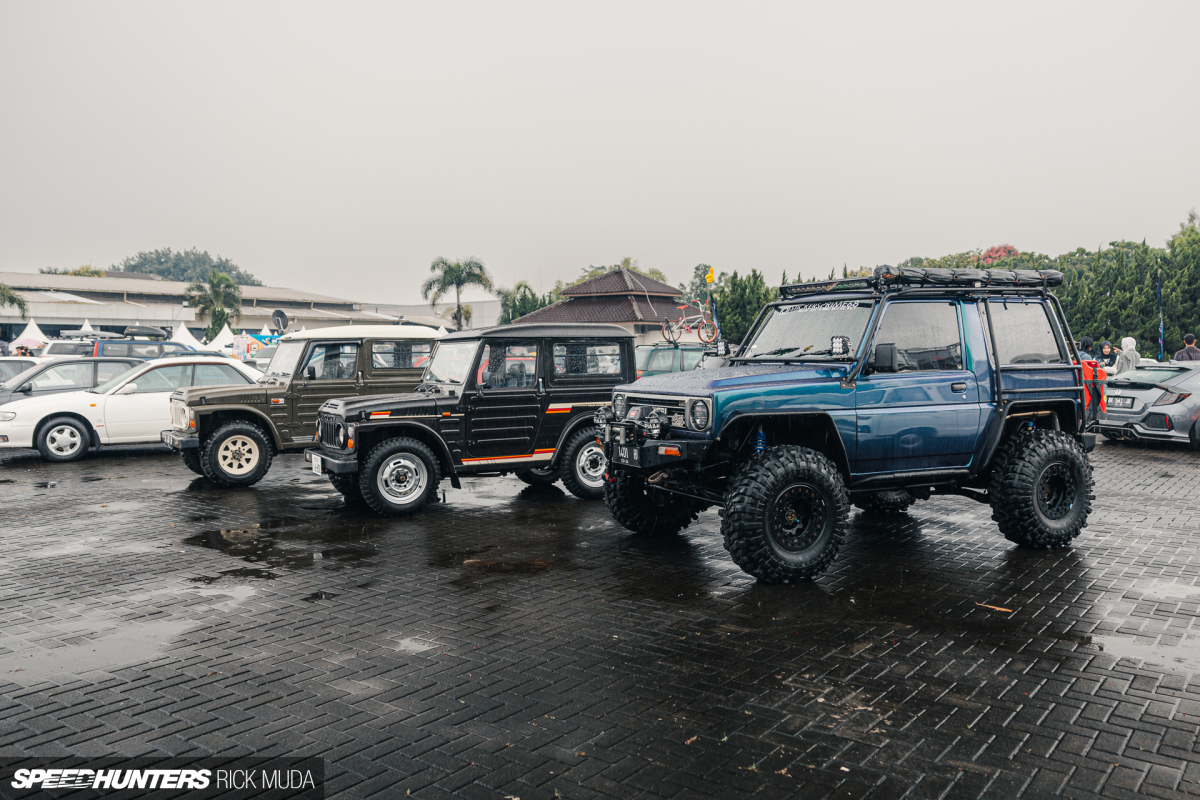 Indonesia also has a strong 4×4/off-road scene, so I'm always happy to see a bunch of these vehicles come out when there's an event happening.
And did I mention kei compacts and vans?!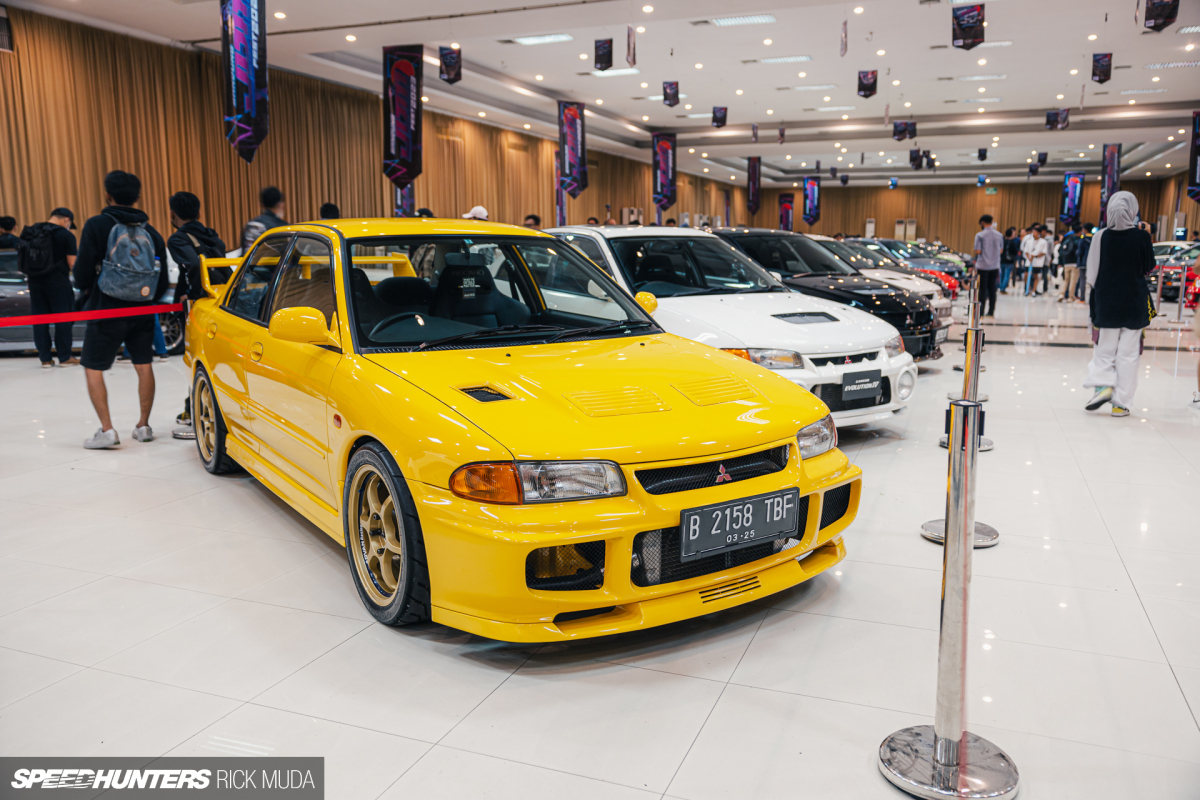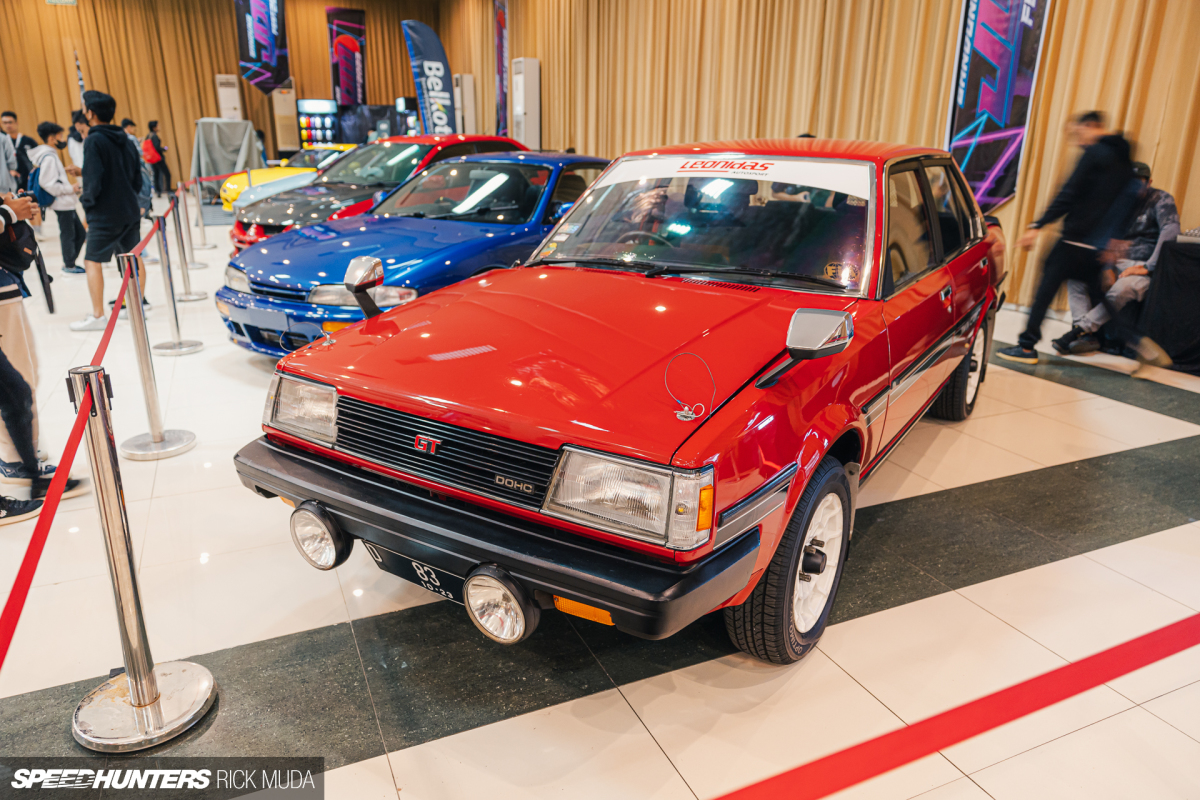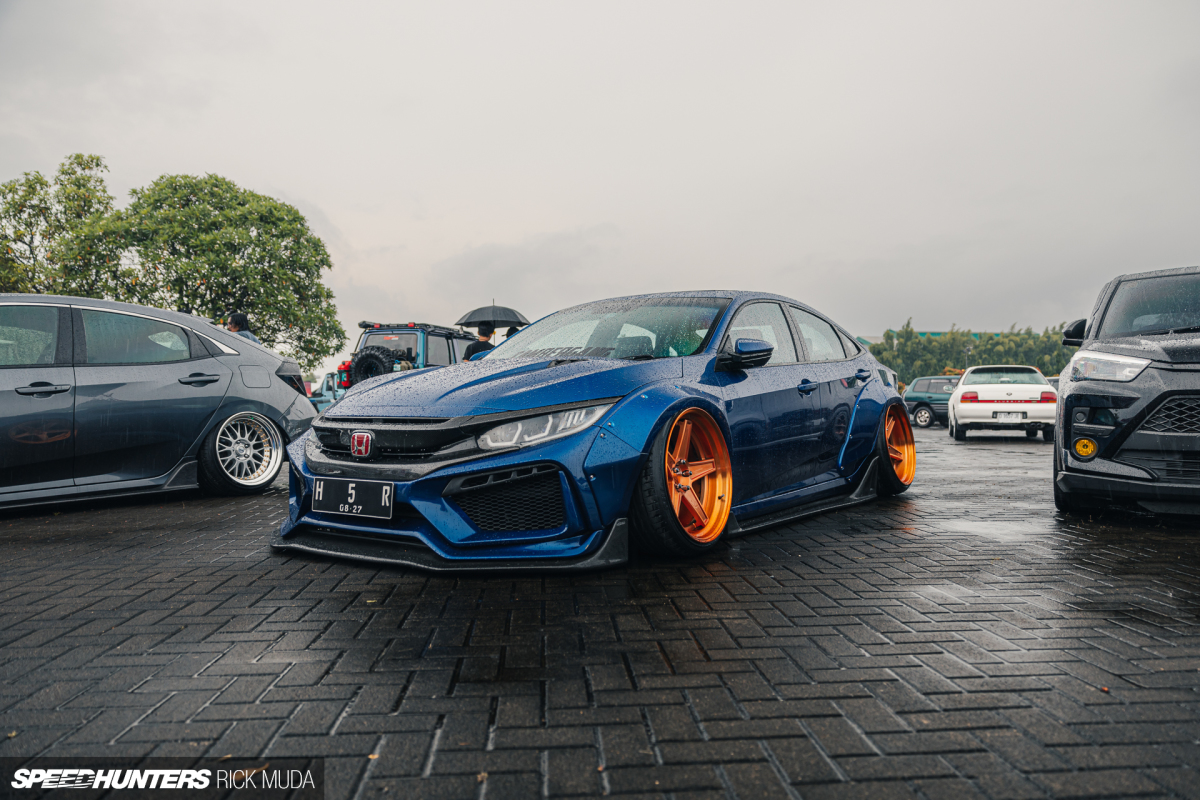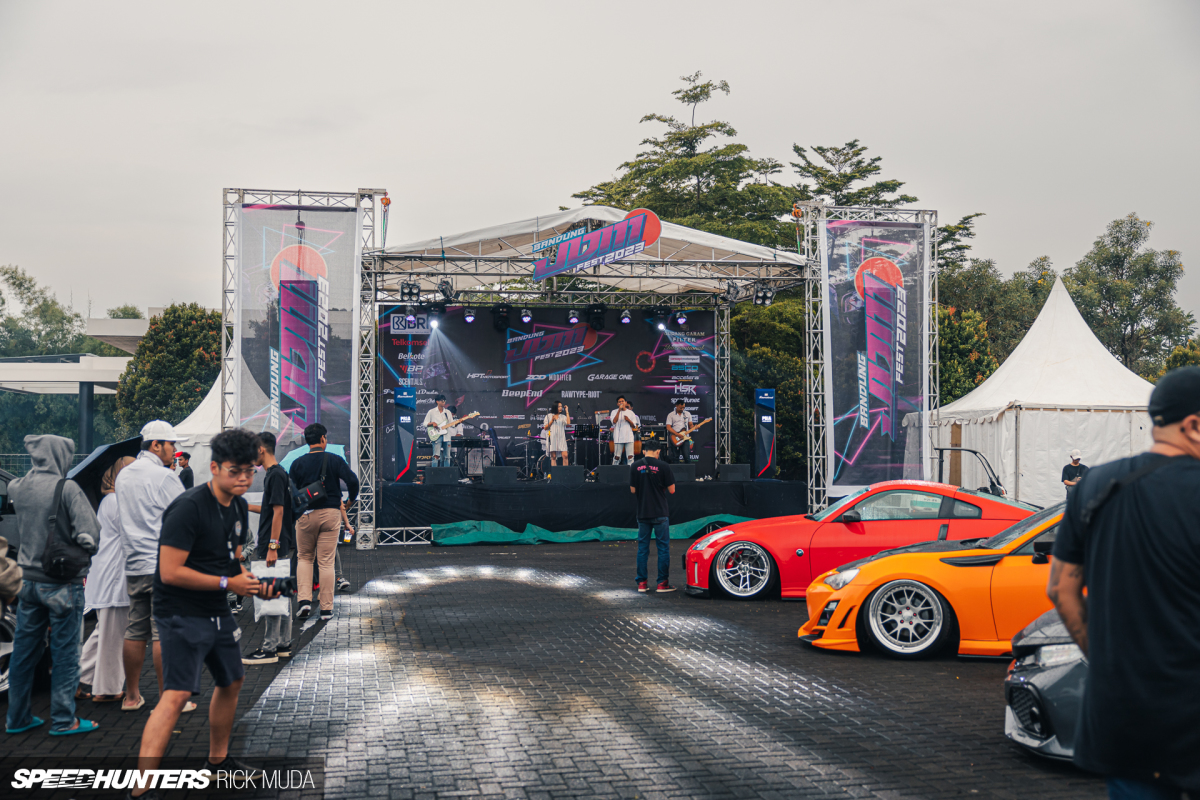 The 2023 Bandung JDM Fest was a great thing for the Indonesian performance and custom Japanese car scene. It drew out some of the most interesting cars I've seen in a while and, best of all, got me super-motivated to explore more of the culture surrounding them.
Check out the gallery below for a lot more from this event, including the aforementioned Bugeye STI.
Rick Muda
Instagram: ardskellig
Gallery