Welcome to Part 2 in my series 'Super Cool-Looking Race Cars That Weren't Actually Any Good At Being Race Cars'.
Okay, so the title needs a little work, but following on from Part 1 – where I featured a Sard MC8 – the homologation model for the Sard MC8-R – Part 2 is equally as paradoxical. Suza-san has created a stunning tribute to the Nismo GT-R LM – another race car that looks like it has annual reservations at the Podium Hotel, when in actual fact it didn't quite make it onto the A-list.
Much like the Sard MC8-R, the Nismo GT-R LM race car was Nissan's attempt at world domination. Although unlike the Sard MC8-R, Nissan had already achieved it with the BNR32 Skyline GT-R. That car was dubbed 'Godzilla' by the Australian motoring media after its domination of local Group A touring car racing.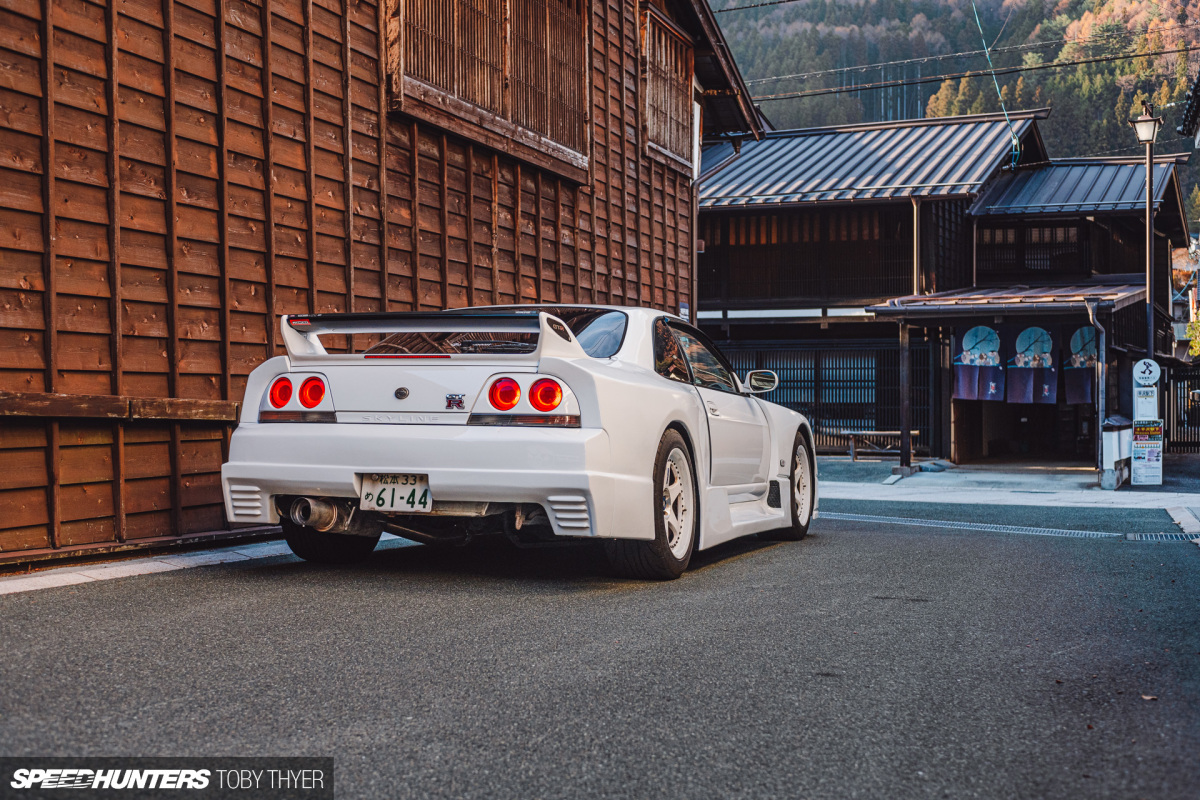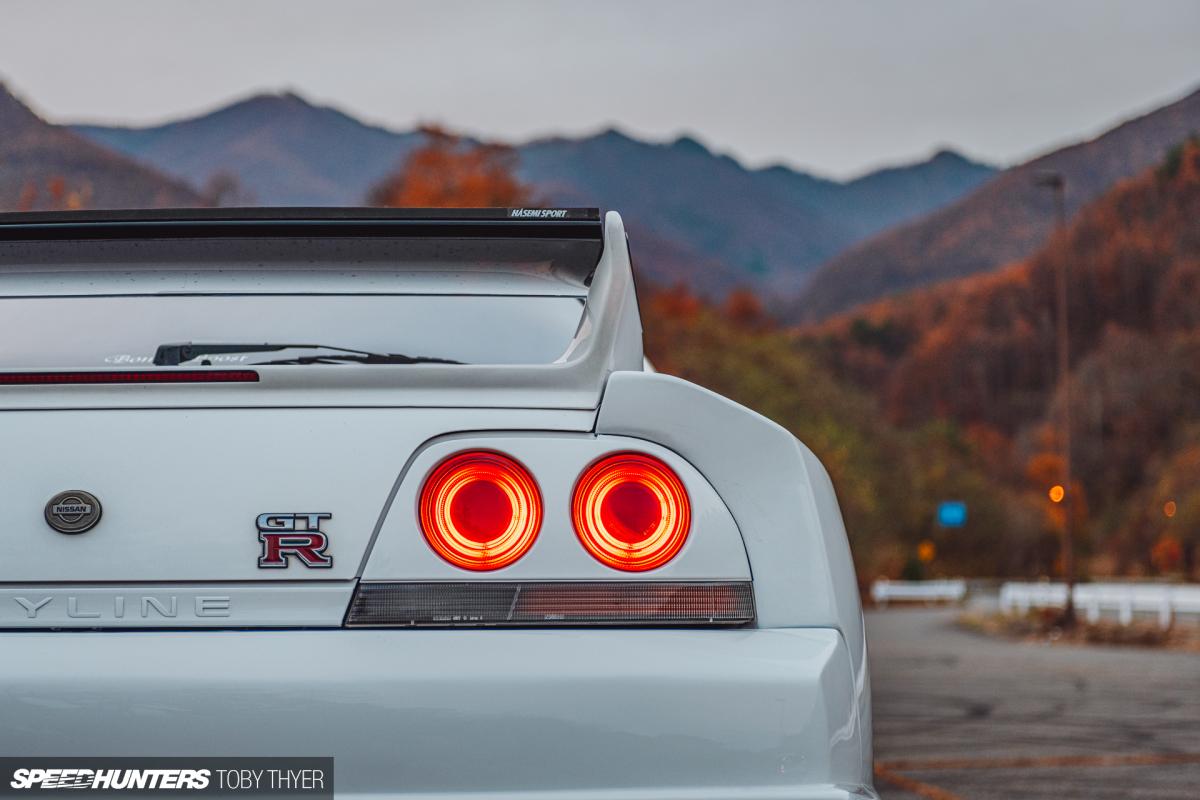 The R32 Skyline GT-R won 29 races out of 29 starts in the Japanese Touring Car Championship, making it basically unbeatable. It was a very big fish in a medium-sized pond. However, stepping into the Le Mans arena with the R33 Nismo GT-R LM and going up against the likes of the McLaren F1 and the Porsche GT1, was very much a case of a big fish in a much, much bigger pond. A pond full of blood-thirsty Europeans.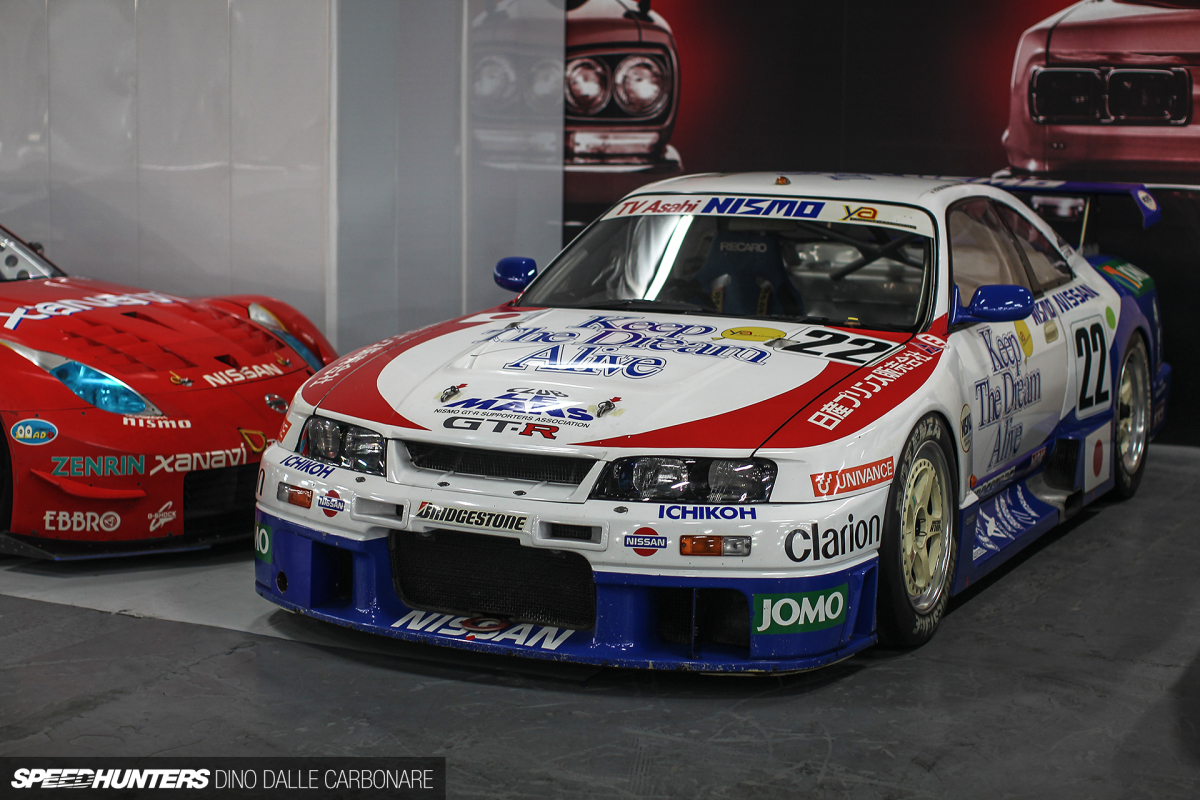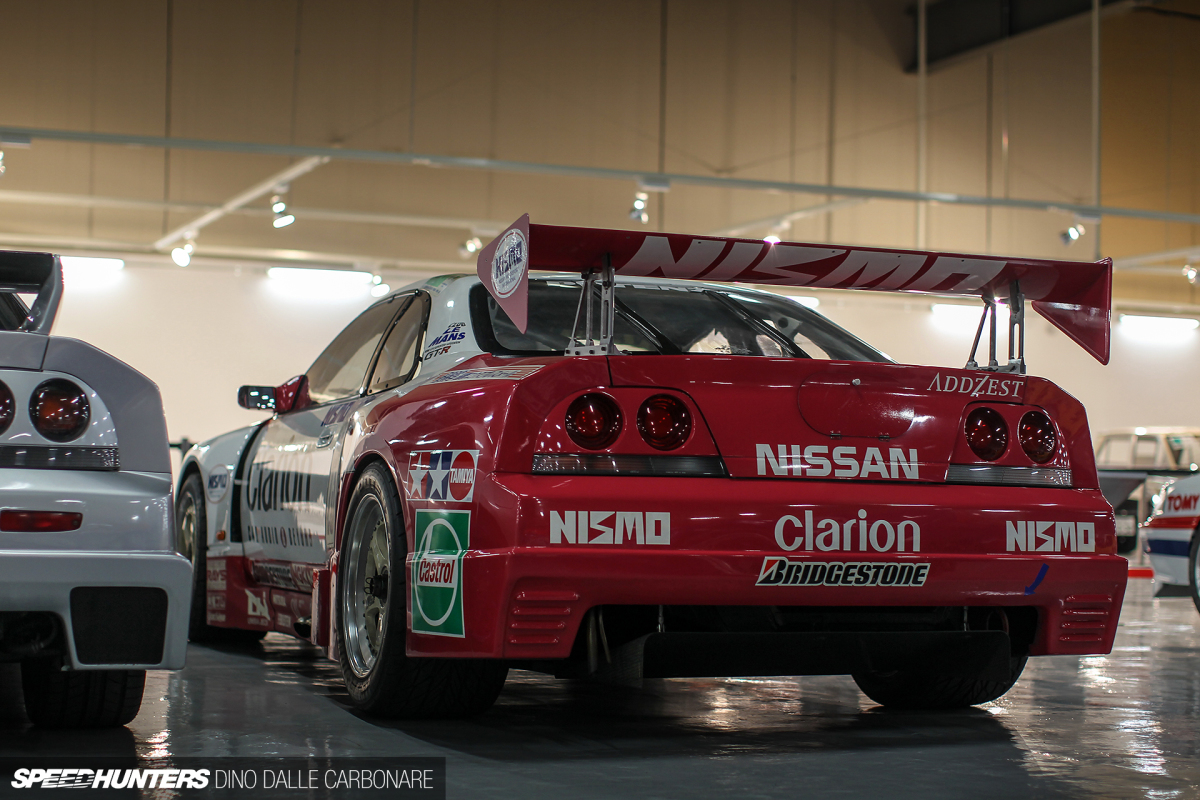 I won't go into all the details of the GT-R LM, because there is a comprehensive history lesson right here on Speedhunters, split into Part 1 and Part 2. But in case you can't be bothered with all that mouse clicking or thumb scrolling, here's the short of it:
Nissan entered Le Mans in 1995 with the intention of testing the waters before an all-out assault in 1996. They entered two GT-R LM race cars – #22 with a Group N specification engine and a standard Nissan Getrag gearbox, and the ill-fated #23 car which was tasked with going full-welly using an experimental gearbox jointly developed between Xtrac and Nismo. Unfortunately, it seemed a little more R&R was needed. So #22, which took it steady, finished a respectable 10th overall out of 20 finishers. Not bad for a first run, and surely a victory for Nismo to come out on top of a Ferrari F40.
1996, however, was not so triumphant. This was thanks in part to Porsche's new 911 GT1, which devoured the competition with a glass of Bordeaux wine and rillettes (shredded pork pâté). Both GT-R LMs, #22 and #23, were now equally specced and using the trusty Nissan gearbox, but this time it was car #23 that crossed the finish line, placing 15th out of 25 overall finishers.
The results may not have been as abysmal as the outcome for the Sard MC8-R, but it probably wasn't the outcome Nismo was hoping for. And let's be honest, it was probably a bit ambitious to pit a little sports car against a battlefield of supercars.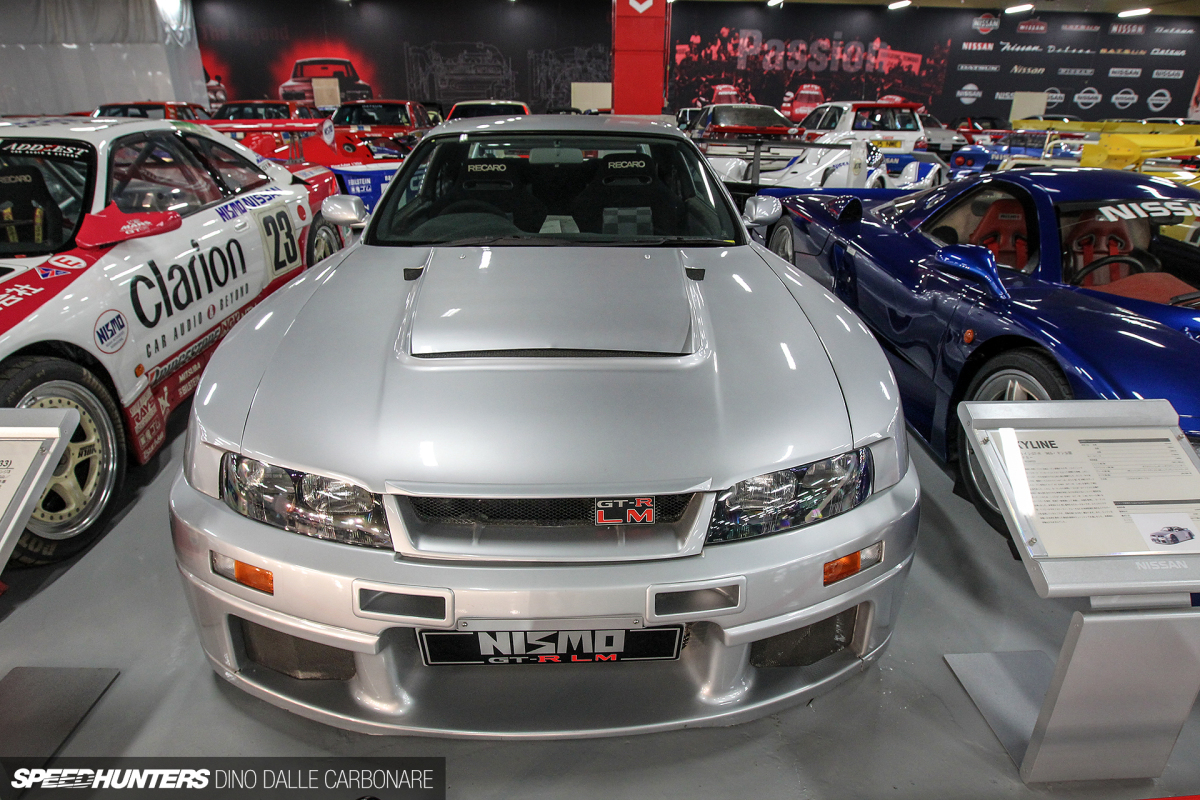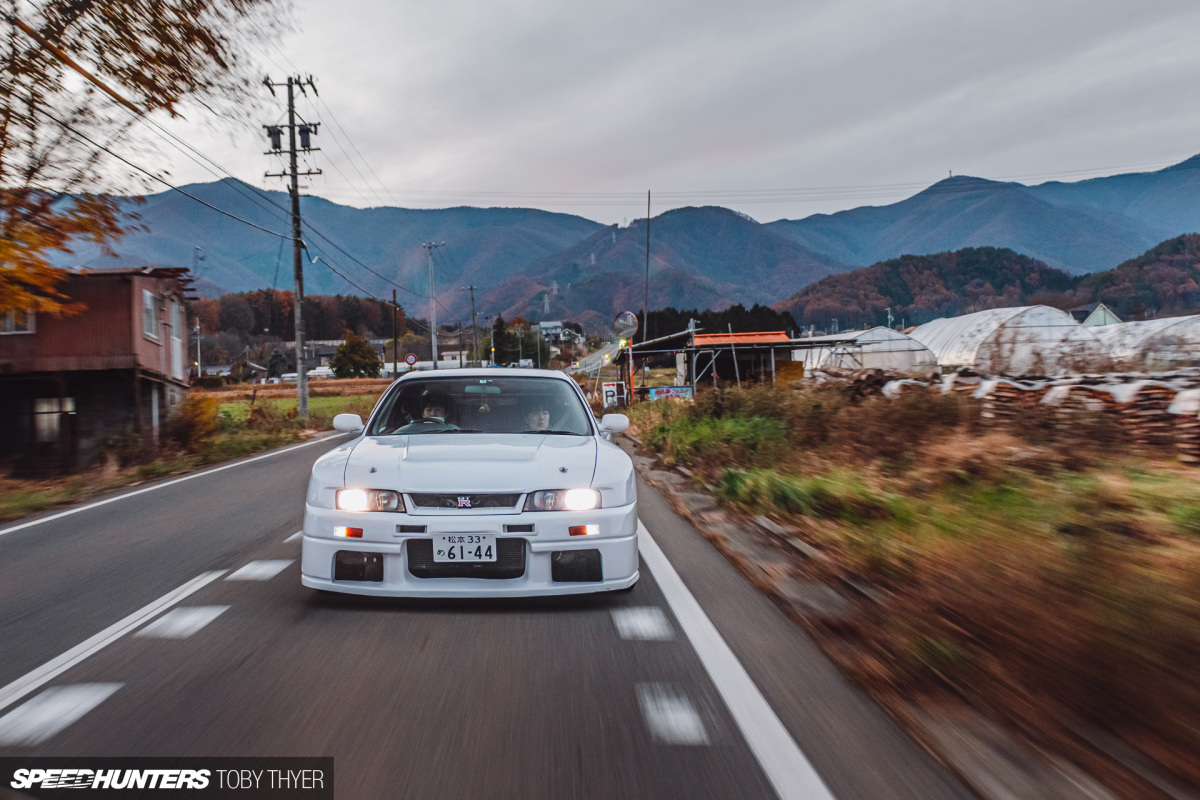 Nonetheless, the Nismo GT-R LM is still the coolest-looking GT-R ever made, which is why Suza-san has created his own homage to the road car, built from a regular BCNR33 Nissan Skyline GT-R base. It's awesome to see, especially when most R33 GT-R owners who go down the replica route will opt to build a 400R look-a-like.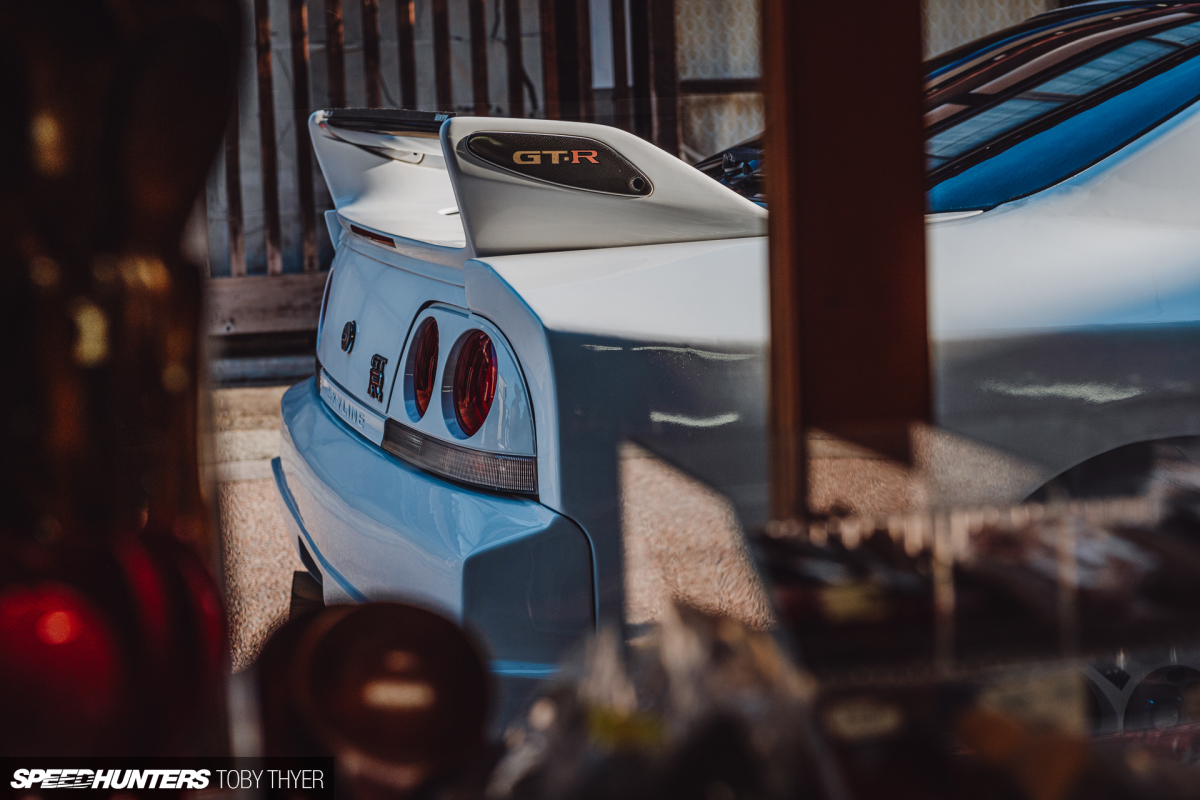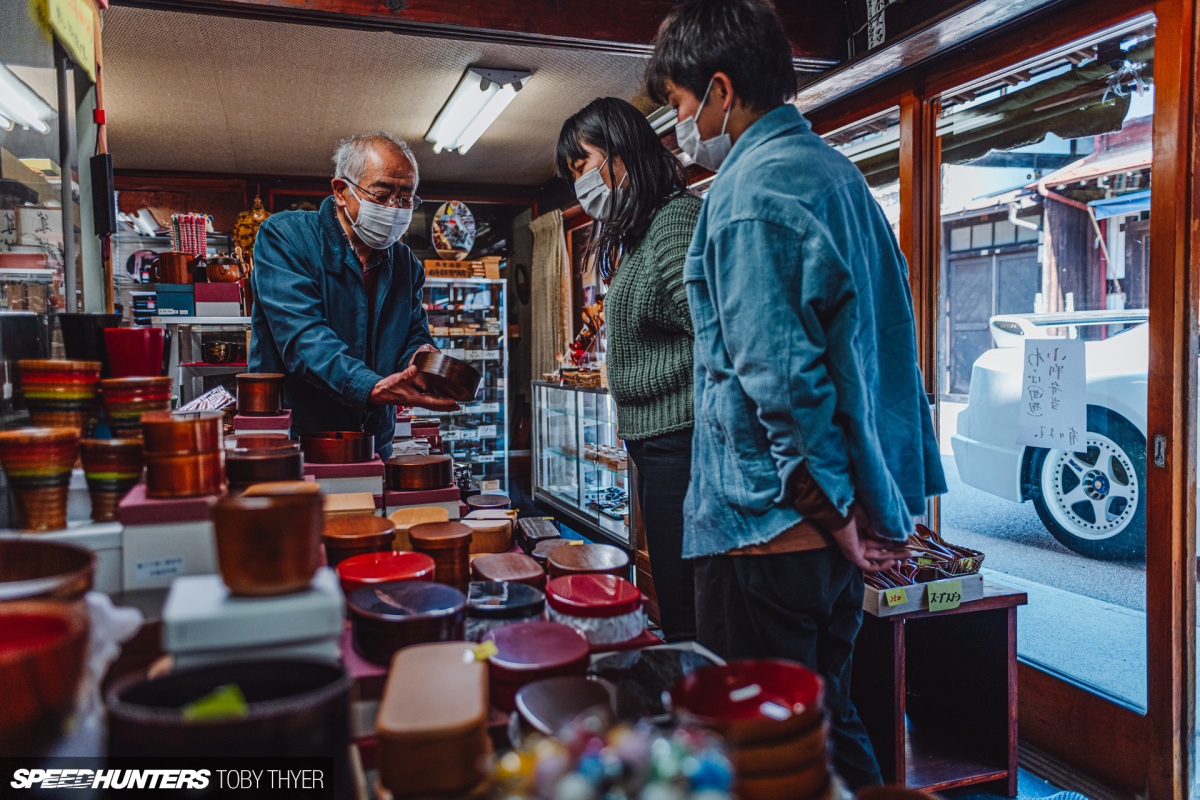 We headed into the hills to embrace the beauty of some fine Japanese automotive craftsmanship… and some lacquered wooden bowls.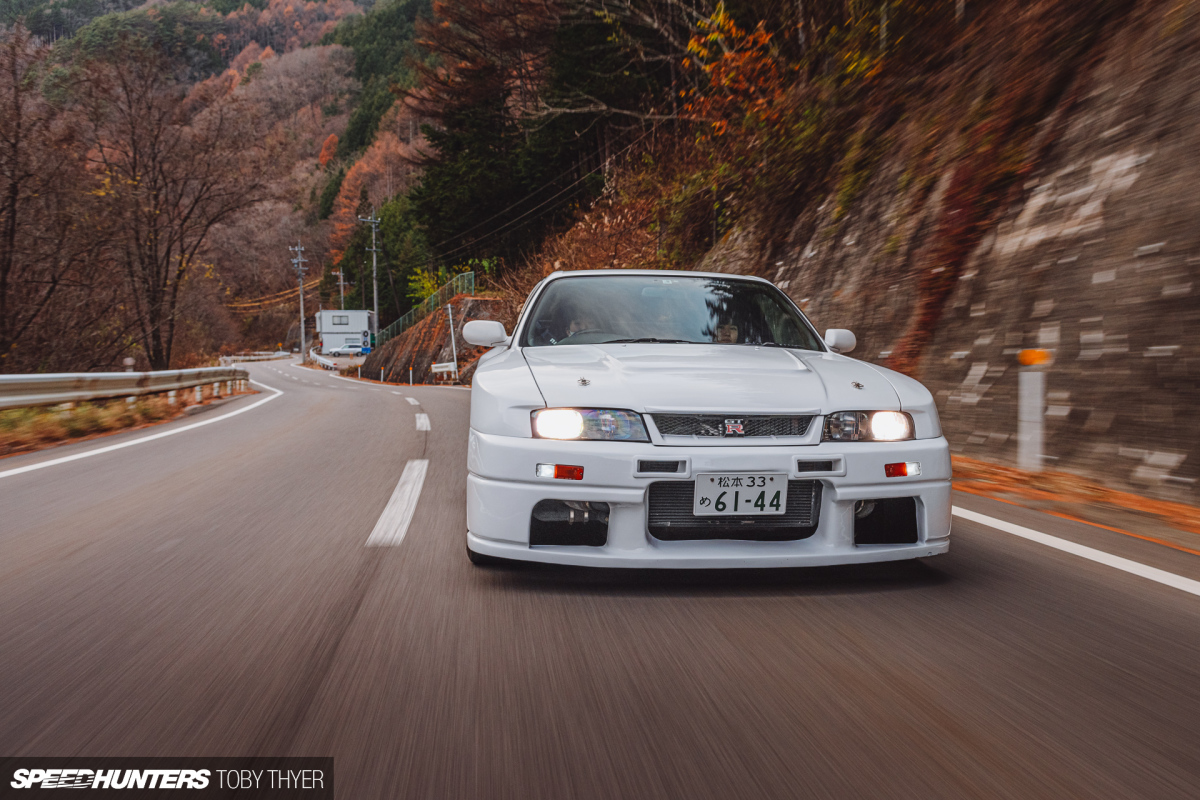 Suza-san tells me that his GT-R LM replica body kit was moulded off one of the original cars, but he has chosen not to plaster a race car livery all over it as it's his date-night cruiser.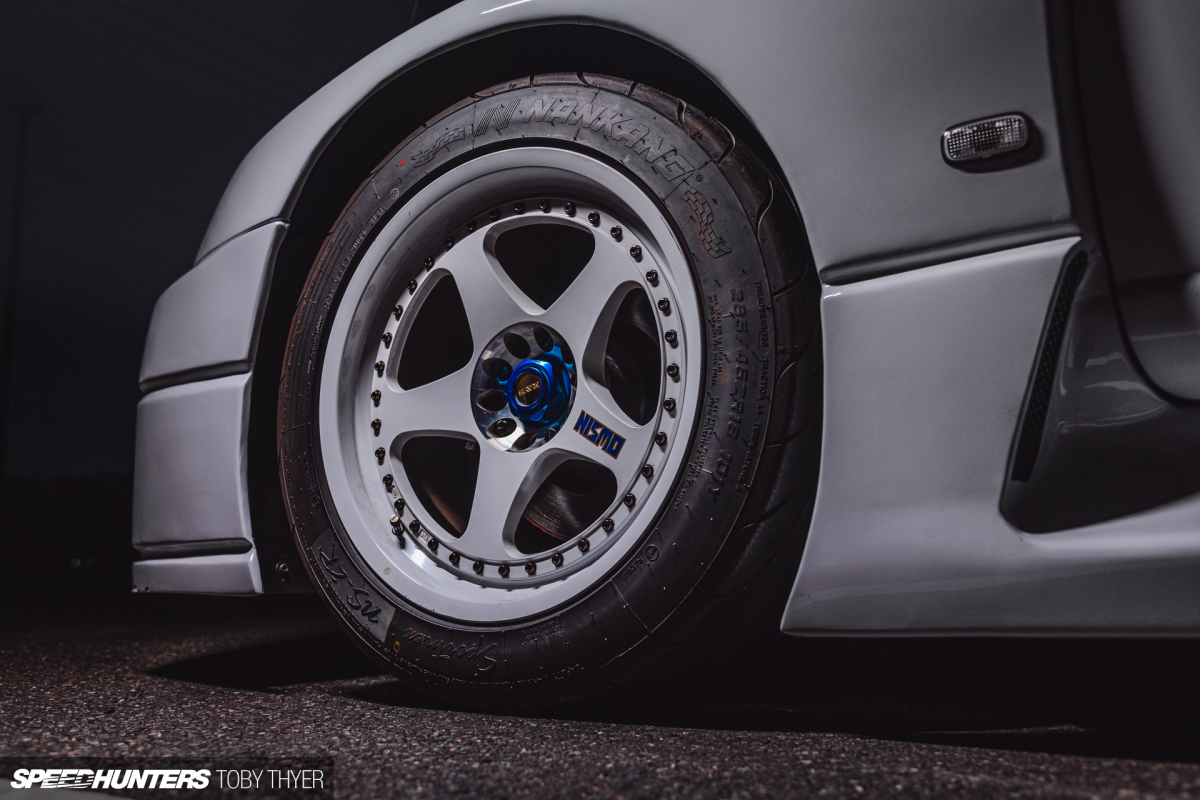 For wheels, there was only one choice – 2-piece Nismo LM GT beauties, made by RAYS of course.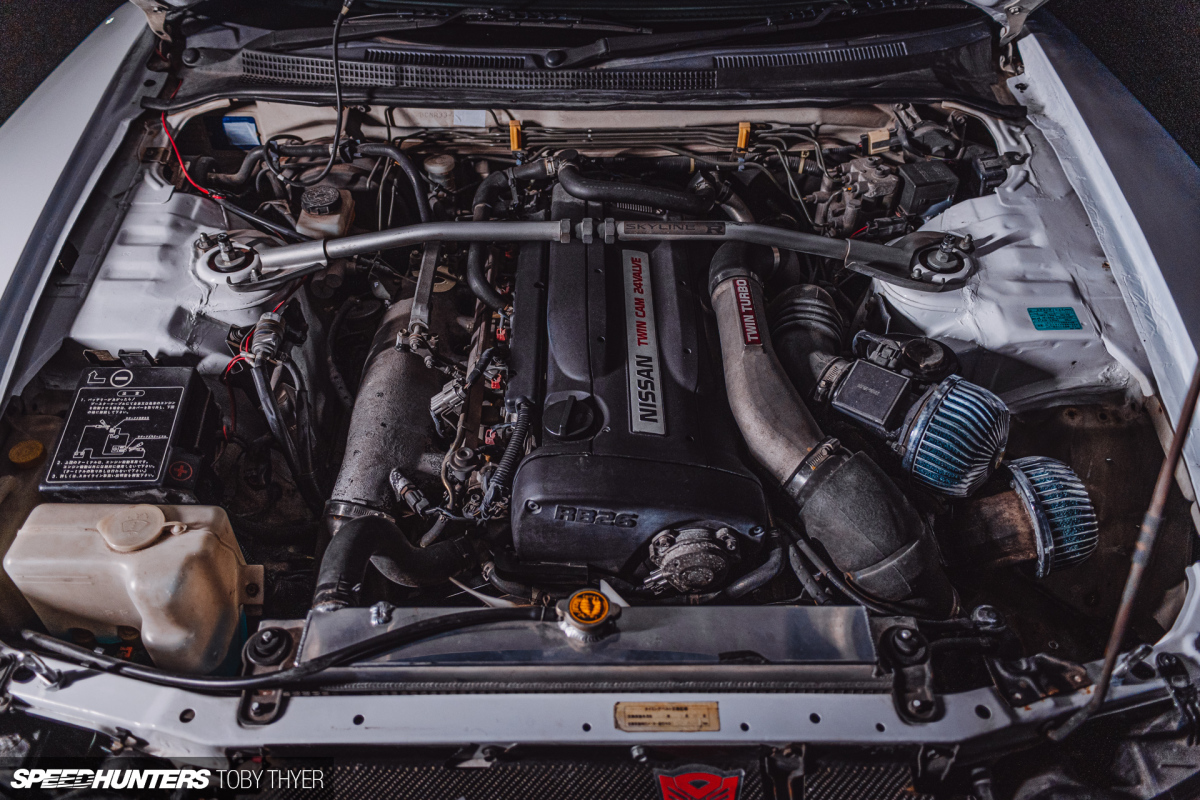 Exactly like the single, homologation Nismo GT-R LM road car built by Nissan and stored in their Zama Heritage Collection, the RB26DETT engine in Suza-san's car is mostly stock (the Nismo road car had 305ps). He's added a pair of Trust Airinx air filters, an equal-length front pipe also from Trust, and a stainless steel muffler from Be Free, so it definitely sounds the part.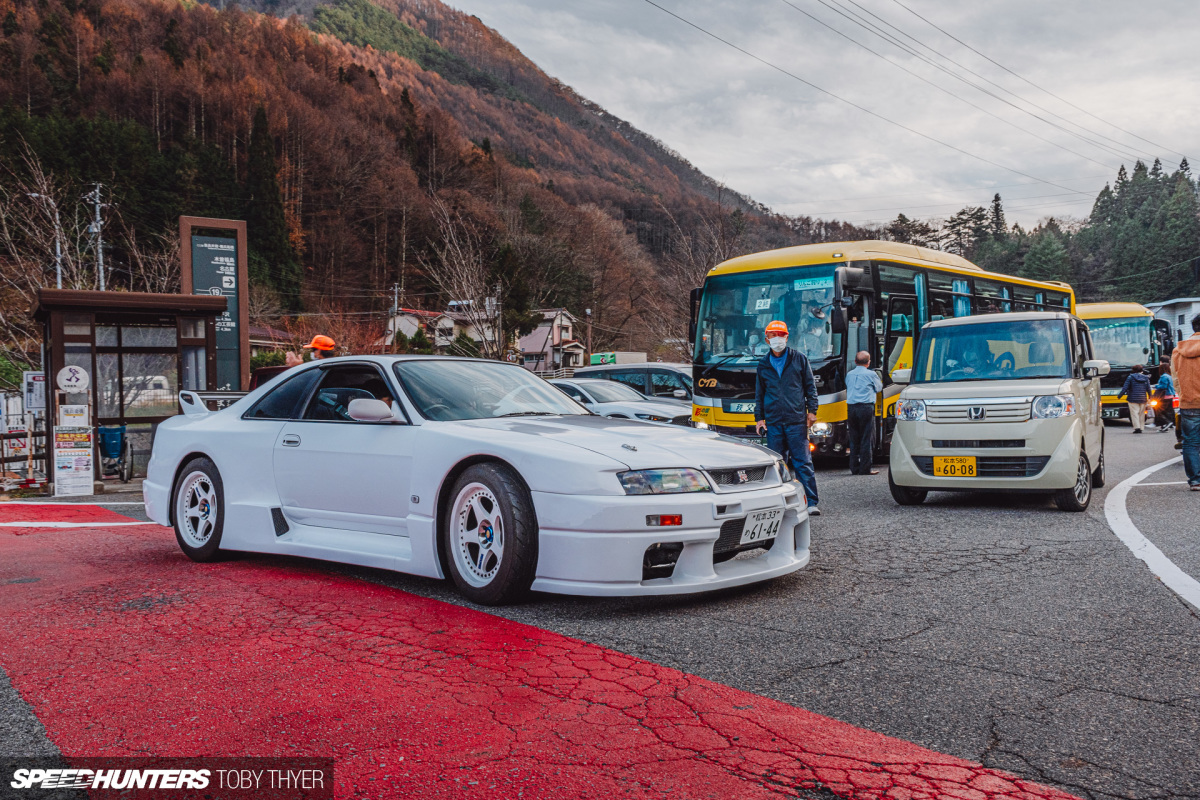 Edging through the eerily-quiet streets of this picturesque village, the ORC metal twin-plate clutch shimmered like two katana swords clashing in combat.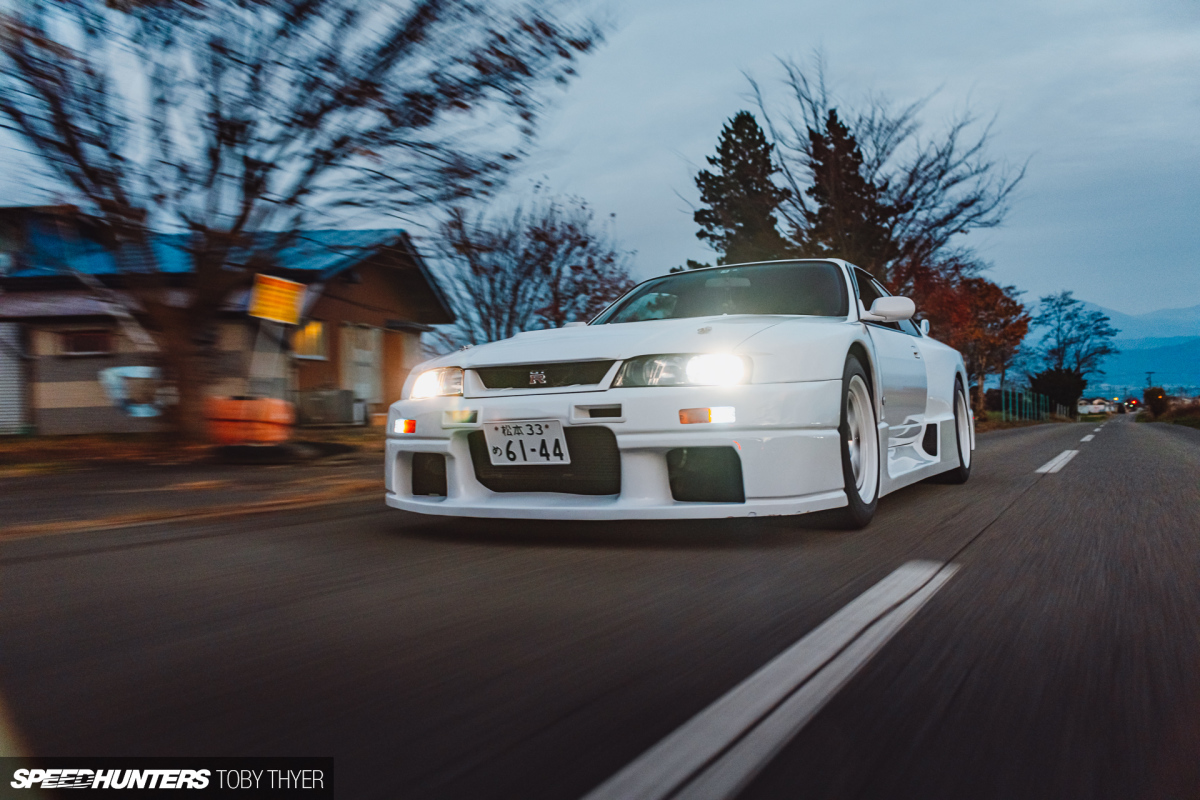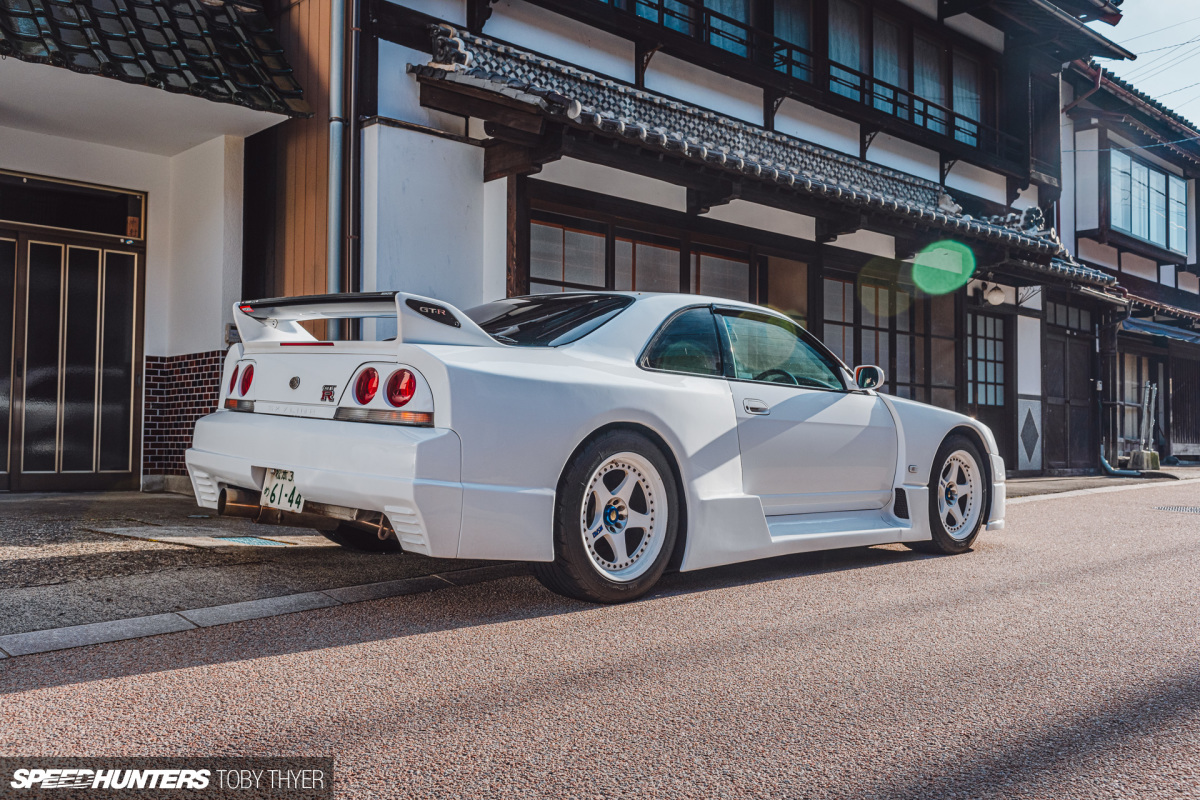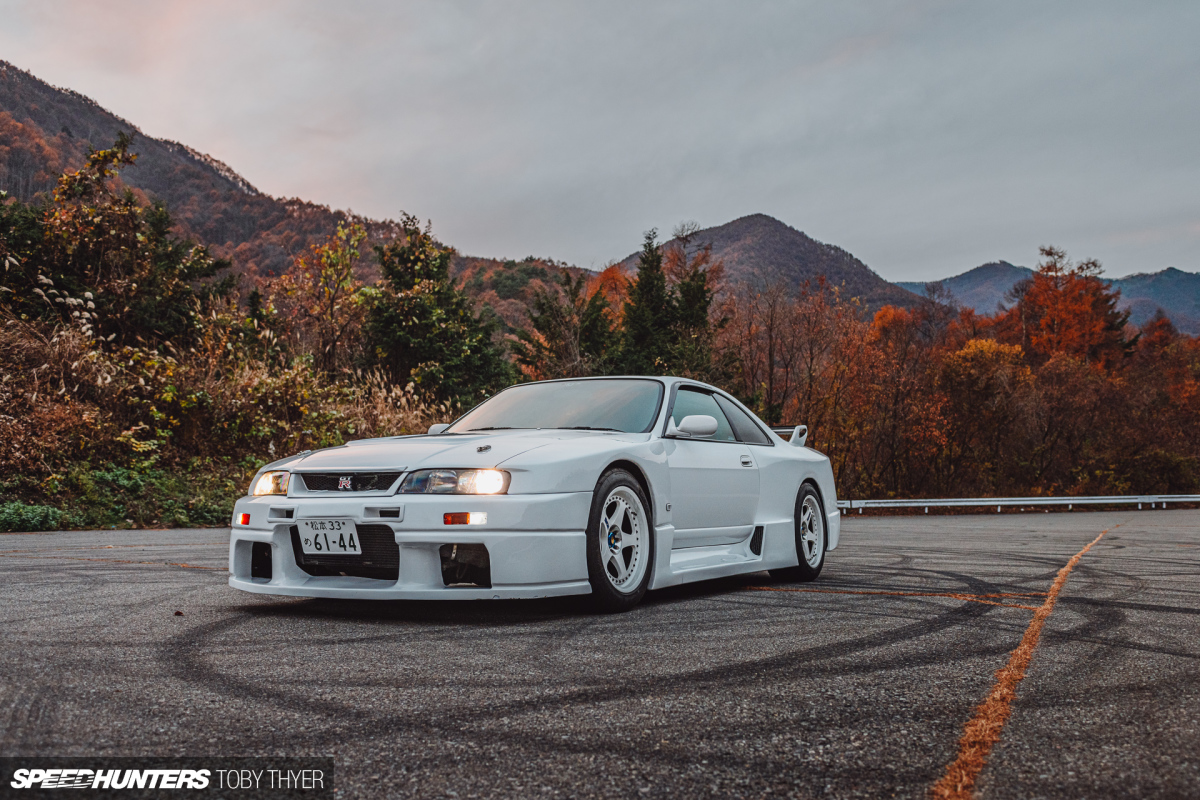 The fact that Suza-san uses the car for special occasions, like dates, perhaps this sums up the attempts of the Nismo's GT-R LM race program beautifully. The ambition and spirit was strong, but in reality the GT-R is a better all-rounder than a full-blown race car.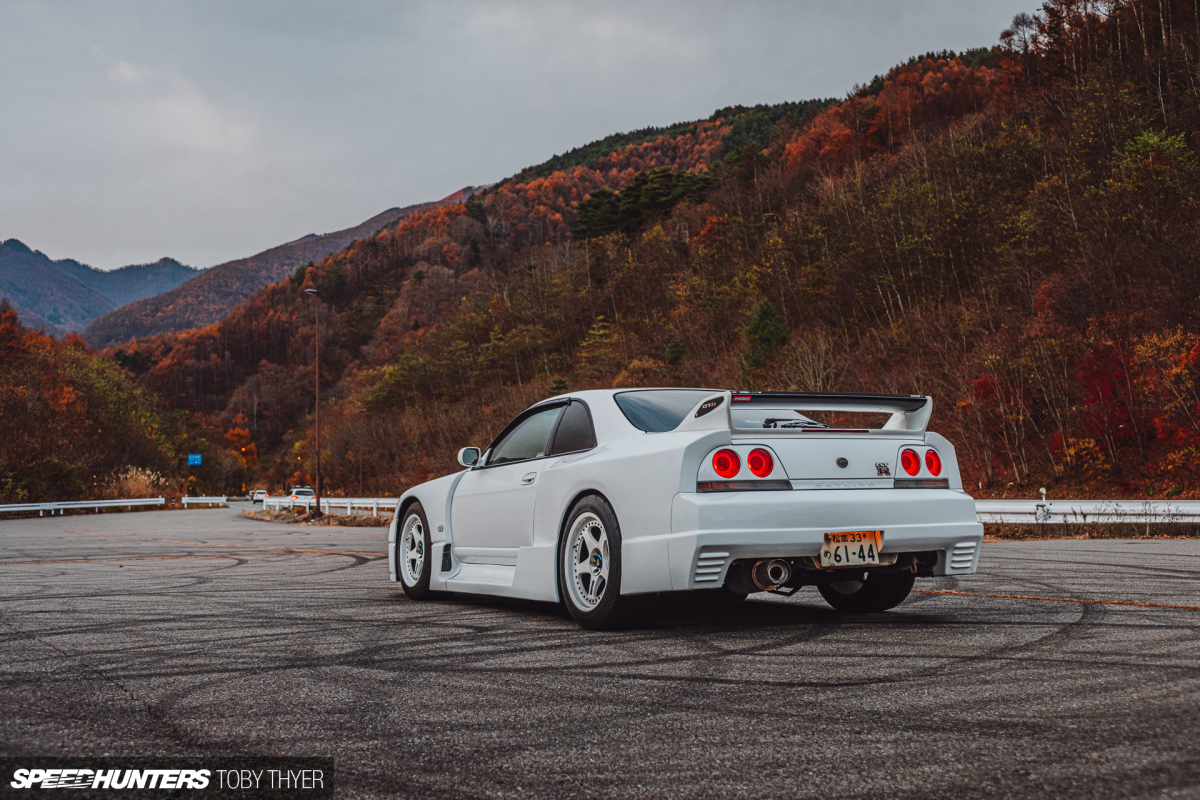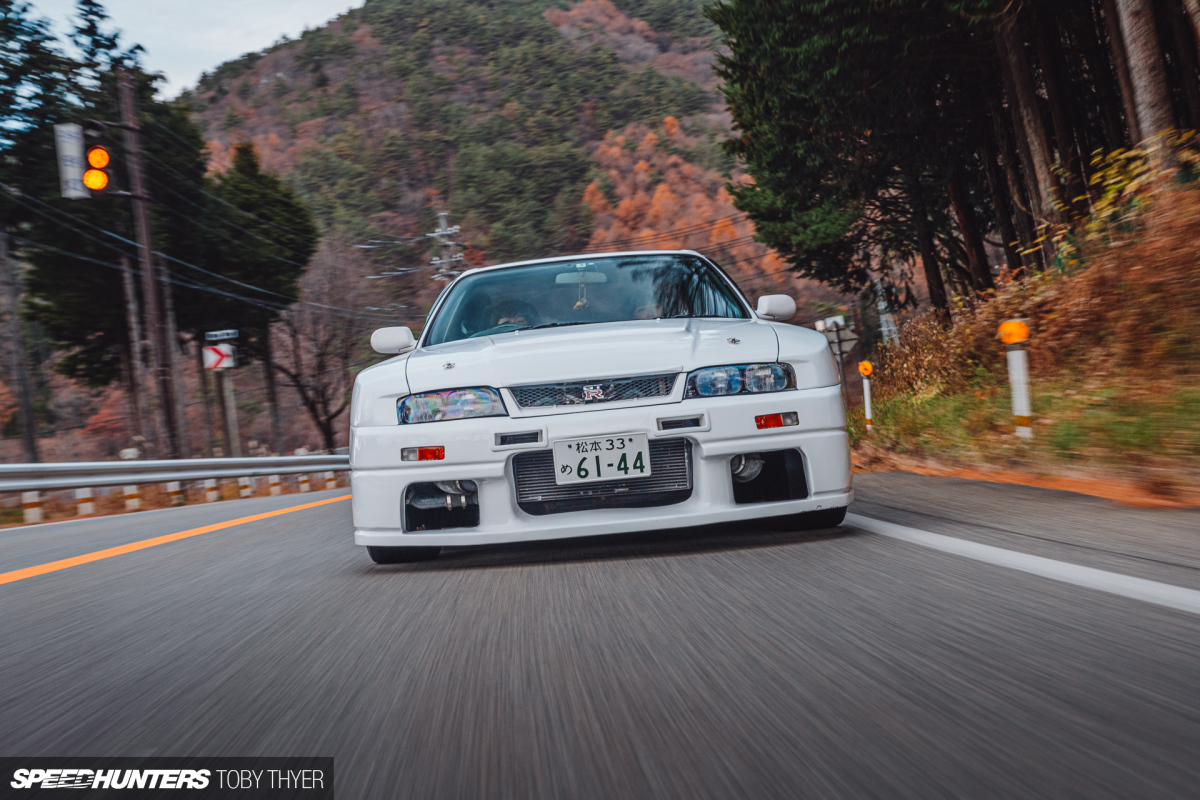 What Suza-san has built here is a one-off homage to the one-off homologation special built so the Nismo GT-R LM race car could compete at Le Mans back in the '90s, and it's crazy-cool in every way.
Toby Thyer
Instagram _tobinsta_
tobythyer.co.uk