To help push the electrification of automobiles and mobility in India Finance minister Nirmala Sitharaman in her Union Budget 2023-24 speech announced reductions of customs duties on the goods manufactured lithium-ion batteries in India. The union minister from the Government of India also announced that the concessional duty on lithium-ion cells for batteries will continue for another year.
With this recent announcement, it will become cheaper for automakers in India to produce their own li-ion batteries rather than importing them from the international markets. This will in turn allow the companies to provide more employment in India. Furthermore the extension of concessional duties on lithium-ion cells for batteries it is anticipated that the prices of EVs in the country will remain stable and could also reduce if automakers start manufacturing them in India.
Commenting on the announcement by Finance Minister, officials from EV industries stated that it will be extremely beneficial for consumers and manufacturers. Pankaj Sharma, Co-Founder and Director, Log9 Materials stated, "The proposed customs duty exemptions on the import of capital goods and machinery required for the manufacturing of lithium-ion batteries bring in a new lease of life for all battery manufacturers," He further added, "The move would help accelerate the country's production capacity and also gives the much-needed momentum to the country's vision to become self-sufficient in its EV needs"
Also read: 10 DC Design cars & how they look in the REAL world: Maruti Swift to Mahindra XUV500
Furthermore, according to Nirmal K. Minda, Chairman and Managing Director of Uno Minda Ltd stated that the introduction of a Rs 35,000 crore fund to encourage green initiatives, will significantly advance India's net-zero aspirations. He added, "We look forward to understanding the FM's proposal to reduce the basic customs duty on some goods from 21 per cent to 13 per cent, including lithium and ion cell batteries used in EVs,"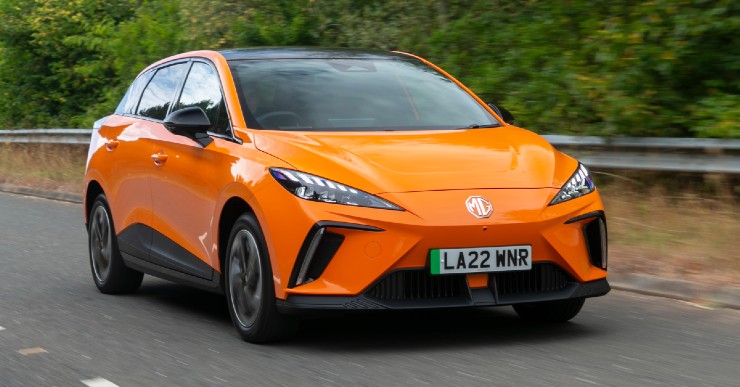 In addition the Union minister also announced that  beginning on February 2, 2023, customs duties for bringing automobiles into the nation will also see a decrease. She added, taxes will be reduced by up to 10% on all cars, including electric vehicles (EVs), imported as Semi-Knocked Down (SKD) or Completely Built Units (CBU) units.
In the Union Budget 2023, it was also announced that the tax rate for automobiles (including electric vehicles) in SKD form will be reduced from 35 percent to 30 percent. In addition, the tax on importing automobiles in CBU form has been reduced from 70% to 60%. This only applies to cars that cost more than $40,000 CIF (cost, insurance, and freight) or have engines that are over 3,000 cc for petrol cars, over 2500 cc for diesel engines, or both.
Additionally, it was stated that the government has also reduced the customs duty on the importation of electrically powered cars that cost more than $40,000 in CBU form from 70% to 60%. The government has also eliminated the social welfare surcharge (SWS), which formerly applied to all categories and was 3 percent for SKD kits and 6 percent for CBUs.
Also read: Upcoming 2022 Maruti Suzuki Vitara Brezza rendered